Afghanistan
Seven Civilians Killed in 'Taliban' Mortar Attack in Kunduz: MoD
[ToloNews] At least seven civilians, including

women and kiddies

, were killed and six more were

maimed

in a "Taliban

...mindless ferocity in a turban...
" mortar attack in the northeastern city of Kunduz on Wednesday evening, the Ministry of Defense (MoD) said in a statement.

The incident happened in Taloka area in the city of Kunduz where a mortar hit "civilian houses," the statement said.

The statement did not provide further details.

The Taliban has not commented about the incident.

Recently, Imam Sahib, Dasht-e-Archi district and the city of Kunduz witnesses heavy

festivities

between the

Afghan cops

and the Taliban.

Violence remains high in the country despite ongoing peace efforts in Doha. Afghan and foreign officials have said the level of violence in the country is anacceptable.
Posted by: trailing wife || 11/20/2020 03:54 || Comments || Link || E-Mail|| [156 views] Top|| File under: Taliban
'Taliban Overrun Strategic District in Badakhshan'
The Taliban

...Arabic for students...
captured Maymay district in the northeastern province of Badakhshan on Thursday, according to

politician

s and provincial council members, who said "several" security force members were killed in an offensive by the Taliban.

The head of the NDS department of the district is among those killed in the attack, according to local officials.

The district governor's headquarters "was set ablaze" by the Taliban after they overrun the district, said MPs from Badakhshan, adding that the

turbans

took "all military equipment" with them.

Maymay is one of the strategic districts in Badakhshan that is located along the border with Tajikistan.

"Currently, the fight is moving on the outskirts of the center of the district. We hope that reinforcements are sent soon. So far no support has been provided to the forces due to bad weather," said Abdullah Nazari, a provincial council member in Badakhshan.

"It was a major tragedy and an unforgivable action. The residents of Badakhshan have frequently shared their grievances with the government," said Jawed Mujadidi, member of Badakhshan provincial council.

The Afghan Ministry of Defense and the National Directorate of Security


...the Afghan national intel agency...


(NDS) declined to comment on the

festivities

.

According to Badakhshan MP Nilofar Ibrahimi, lack of support from the central government and other shortcomings led to the collapse of the strategically important district.

"The government's negligence over the past several years has a main factor that the Taliban kept their roots there and enjoyed their sanctuaries," said Ibrahimi.

The Taliban has not commented on the reports.

Maymay has been a relatively secure district in Badakhshan in the past.
Posted by: trailing wife || 11/20/2020 03:54 || Comments || Link || E-Mail|| [162 views] Top|| File under: Taliban
Africa North
Egypt: Blast hits gas pipeline in North Sinai, ISIS claims they dunnit
[AA.TR] An explosion occurred Thursday along the main natural gas pipeline in North Sinai province in northeastern Egypt, according to media reports.

A blaze broke out on the pipeline at the village of al-Touloul, east of the coastal city of Bir al-Abd, according to the al-Shorouk newspaper, citing an anonymous source.

The source said the Egyptian Natural Gas Company GASCO "dealt with the incident by securing the lines and closing the control valves to control the fire."

Fire fighters were dispatched to contain the fire.

No information was disclosed regarding the cause of the blast and there was no official comment from Egyptian authorities.

A similar explosion occurred on the pipeline in February and the attack was claimed by the

ISIS

/ISIS terror group. ​​​​​​​

IS claims, without evidence, that it blew up Israel-Egypt gas pipeline

[IsraelTimes] The Islamic State

...formerly ISIS or ISIL, depending on your preference. Before that they were al-Qaeda in Iraq, as shaped by Abu Musab Zarqawi. They're really very devout, committing every atrocity they can find in the Koran and inventing a few more. They fling Allah around with every other sentence, but to hear western pols talk they're not really Moslems....
terror group claims to have blown up a gas pipeline between Israel and Egypt, according to the

Rooters

news agency.

No evidence is provided. The claim of responsibility is posted on an IS Telegram channel.

There is no immediate acknowledgment of the claim by the Israeli military.

Channel 13 quotes a senior energy official denying the pipeline has been damaged in any way.

The terror group has made similar unsubstantiated claims in the past.

Limited explosion hits Egypt's gas pipeline in North Sinai
A limited explosion has taken place in the gas pipeline in North Sinai's Sabika area, 10 kilometres west of Al-Midan, the Army Spokesperson said in a statement on Thursday.

The statement reported no injuries or losses have occurred, adding that an investigation is underway to determine the causes and circumstances of the incident.

The statement gave no information on whether the flow of gas along the pipeline was halted or not.

Targeting the pipeline has repeatedly caused a halt to gas exports to Jordan and Israel, the latter of which Egypt used to supply until April 2012.
Posted by: Fred || 11/20/2020 00:00 || Comments || Link || E-Mail|| [163 views] Top|| File under: Islamic State
Africa Subsaharan
Nobody Can Arrest Me. I'm Doing God's Work - Boko Haram Leader Mocks Nigerian Soldiers
[PEACEFMONLINE] Boko Haram

... not to be confused with Procol Harum, Harum Scarum, possibly to be confused with Helter Skelter. The Nigerian version of al-Qaeda and the Taliban rolled together and flavored with a smigeon of distinctly Subsaharan ignorance and brutality...
leader, Abubakar Shekau

...the lunatic leader of Boko Haram who has been reported dead at least eleven times, pledged his body and soul to ISIS, told his fighters to hang it up once or twice, and been fired by the Caliph and refused to step down. Last seen in 2017, sneaking into Cameroon while wearing a burka...
, has reacted to the Nigerian Army declaring him wanted for various terrorist attacks carried out by him and members of his terrorist group.

The Nigeria Army on Wednesday, November 11, launched the fourth batches of the wanted Boko Haram terrorists. Some of the names which appeared on the list include Abubakar Shekua, Abu Mus'an al-Barnawwi, Modu Sulum, Umaru Tela, Iman Balge, Abu Umma, Mallam Bako(Hisbah), Abu Dardda, Ibrahim Abu Maryam amongst many others.

In a 30-minute video he released and was seen by HumAngle, Shekau boasted that nobody can arrest. Flanked by two of his members, Shekau said "Nobody can apprehend me because I'm doing God's work. He will protect me like those doing similar work and seeking His protection. I'm very sure God will protect my commanders. We are all doing God's work."

He vowed that the war would continue even after him.
"Arresting me will not stop the work we started. What confuses you is you think the religion is mine but it belongs to Allah," he said.

Shekau mocked Nigerian military in the video, saying that they repeatedly told people that he was killed even though he was still alive. He attributed economic hardship in Nigeria to God's vengeance against the country for its war against Boko Haram and it's members.
Posted by: Fred || 11/20/2020 00:00 || Comments || Link || E-Mail|| [245 views] Top|| File under: Boko Haram (ISIS)
Europe
Alleged ISIS executioner arrested at Greek refugee camp
[THEBAGHDADPOST] A 27-year-old Syrian man accused of taking part in multiple executions carried out by ISIS has been arrested at a refugee camp in Greece's capital.

Authorities said the suspect was arrested at the camp in Athens early Thursday and that a police anti-terrorism division is leading the investigation. They did not name the man.

"The suspect...is accused of being a member of a terrorist organization and participating in acts of terrorism, with participation in multiple acts of willful homicide," a police statement said.

The statement said the man moved to Greece in March 2018 and kept a "digital record" of his alleged criminal actions which forensic experts were examining.

Greek police gave no further details of where and when the killings in which the suspect allegedly participated took place.
Greek police arrested a Syrian Islamic State
...formerly ISIS or ISIL, depending on your preference. Before that they were al-Qaeda in Iraq, as shaped by Abu Musab Zarqawi. They're really very devout, committing every atrocity they can find in the Koran and inventing a few more. They fling Allah around with every other sentence, but to hear western pols talk they're not really Moslems....
suspect on Thursday after a brawl at a migrant camp where he has been staying with his wife and children and said he was believed to have been involved in a number of killings.

The 27-year old man, who arrived in Greece in March 2018, was detained after an argument on Wednesday between two groups at the camp, a police official said.

He was arrested on Thursday, accused of being a member of a terrorist group and participating in homicides. He is expected to appear before a prosecutor later in the day, according to a police statement.

Police said such arrests were rare.

Greece, on the front line of migration into Europe, promised on Wednesday to build new reception centres for asylum seekers and cut the maximum stay in camps on its now-overcrowded islands. The country bore the brunt of a large influx of refugees and migrants colonists into Europa
...the land mass occupying the space between the English Channel and the Urals, also known as Moslem Lebensraum...
in 2015 and 2016, many arriving via its outlying Aegean islands close to The Sick Man of Europe Turkey


...the decaying remnant of the Ottoman Empire...


.
Posted by: Fred || 11/20/2020 00:00 || Comments || Link || E-Mail|| [147 views] Top|| File under: Islamic State
India-Pakistan
Hafiz Saeed has been sentenced to 10 years in jail by an anti-terrorism court in Pakistan
[PUBLISH.TWITTER]

Jamat-ud-Dawa (JuD) chief Hafiz Saeed

...founder of Lashkar-e-Taiba and its false-mustache offshoot Jamaat-ud-Dawa. The United Nations declared the JuD a terrorist organization in 2008 and Hafiz Saeed a terrorist as its leader. Hafiz, JuD and LeT are wholly-owned subsidiaries of the Pak intel apparatus, so that amounted to squat. He is periodically placed under house arrest so it looks like the govt is doing something. Once the heat is off they let him go....
has been sentenced to 10 years in jail by an anti-terrorism court in Punjab.

Saeed was arrested on July 17 last year in the terror financing cases.

Earlier in February 2020, he was sentenced to 11 year imprisonment by an anti-terrorism court in two terror financing cases.

According to reports, The Anti-Terrorism Court (ATC) of Lahore on Thursday sentenced four leaders of Jamat-ud-Dawa, including its chief Hafiz Saeed, in two more cases.

He is lodged at the Lahore's high-security Kot Lakhpat jail.

The ATC also ordered the concerned authorities to confiscate Saeed's property. Furthermore, a fine of Rs1,10,000 has also been imposed on him.

Hafiz Saeed's close aide, Abdul Rehman Makki


...Hafiz Abdul Rehman Makki, Malik Zafar Iqbal, Yahya Aziz and Abdul Islam are all members of Tanzeem al-Anfaal Trust, a money-laundering subsidiary of LeT...

has been sentenced to six-month jail.

24 out of the total 41 cases registered against the JuD leaders have been decided by the ATC courts. Four cases have been decided against Saeed so far.
Lashkar-e-Taiba
...the Army of the Pure, an Ahl-e-Hadith terror organization founded by Hafiz Saeed. LeT masquerades behind the Jamaat-ud-Dawa facade within Pakistain and periodically blows things up and kills people in India. Despite the fact that it is banned, always an interesting concept in Pakistain, the organization remains an blatant tool and perhaps an arm of the ISI...
(LeT), the

Death Eater

group blamed by the United States and India for the 2008 Mumbai siege, to 10 years in prison on two charges of terrorism financing, his lawyer said.

The sentences for the two charges - five years each - will run concurrently. Saeed is already in jail serving two sentences of five-and-a-half-years each, handed down to him in February this year, which means he will not serve any extra jail time.

"An anti-terrorism court in Lahore sentenced ten-and-a-half years imprisonment to chief of Jamaat-ud-Dawa


...the front organization of Lashkar-e-Taiba...


Hafiz Saeed, his deputy Zafar Iqbal, and

front man

Yahya Mujahid on charges of terror financing," Saeed's lawyer Imran Fazal Gill told

Rooters

.

Appeals have been filed against previous sentences, Gill said.

Saeed has been arrested and released several times over the past decade. He denies any involvement with militancy, including the 2008 Mumbai siege in which 160 people were killed, including Americans. The United States offered a reward of $10 million for information leading to the conviction of Saeed.

The conviction comes as Pakistain tries to avoid punitive blacklisting by global dirty money watchdog, the Financial Action Task Force (FATF), which judges a country's ability to combat illicit financing, including to

Death Eater

organizations.

Pakistain has remained on the "grey list" since 2018. In FATF's last review in October, Pakistain was urged to complete an internationally agreed action plan by February 2021 and to demonstrate that terrorism financing probes resulted in effective sanctions.

Saeed's lawyer said his client was convicted under FATF pressure.

Posted by: Fred || 11/20/2020 00:00 || Comments || Link || E-Mail|| [162 views] Top|| File under: Lashkar e-Taiba
Israel-Palestine-Jordan
Man indicted for planned terrorist attack at Temple Mount
[Jpost] An indictment was issued Thursday against a 20-year-old resident of Rahat who is suspected of planning a terrorist attack on the Temple Mount, Israeli media reported.

According to the indictment, the man was planning the stabbing attack because of anger he felt towards Israeli security forces. The man went to Jerusalem's Old City and was apprehended near the Lion's Gate by security forces who thought he was acting suspiciously.
Posted by: trailing wife || 11/20/2020 00:00 || Comments || Link || E-Mail|| [193 views] Top|| File under:
Secret Iranian force planted explosives along Syrian-Israeli border
[ALMASDARNEWS] The Israeli army said on Thursday that a secret Iranian unit placed

bomb

s in the occupied Golan Heights region.This came in a statement by the army

front man

for Arab media, Avichay Adraee, which he posted on his Twitter account.

Adraee said that the Israeli army revealed that the Iranian unit "responsible for planting

bomb

s on the Syrian border in the (occupied) Golan Heights is Unit 840 directed by the Iranian Quds Force."

He claimed, "Unit 840 in Syria — an operational unit operating in relative secrecy, which takes it upon itself to plan and establish a terrorist infrastructure outside Iran, directed against Western targets and the opposition."

Adraee said that "the unit is responsible for planting the

bomb

s that were discovered yesterday and neutralized. As before, another similar attempt was made last August."

This comes a day after the Israeli army published the first documentation of what it said were attacks carried out at dawn on Wednesday against targets belonging to the Syrian Arab Army (SAA) and the Iranian Quds Force in Syria.

"Documentation of the attacks carried out by the fighters last night in Syria against military targets, including warehouses, headquarters and a military site belonging to the Iranian Quds Force and the Syrian army," the Israeli army said in a statement posted on its official account on Twitter.

On Wednesday, Israeli Prime Minister Benjamin Netanyahu said on Twitter, "The air force struck today at dawn important targets belonging to the Iranian Quds Force in Syria and also hit targets of the Syrian army."

Posted by: Fred || 11/20/2020 00:00 || Comments || Link || E-Mail|| [124 views] Top|| File under: Govt of Iran
Iran's Guards launch aircraft carrier-scale warship amid tensions with U.S.: TV
This one probably isn't made of plywood and cardboard. But I bet it's adorable.

[THEBAGHDADPOST] Iran's elite Revolutionary Guards have added a warship capable of carrying aircraft, missile launchers and drones to its naval fleet, state media said on Thursday, at a time of high tension between Tehran and Washington.

Antagonism between longtime foes Tehran and Washington has risen since 2018, when President Donald Trump
...Perhaps no man has ever had as much fun being president of the US...
withdrew the United States from world powers' 2015 nuclear deal with Iran

...a theocratic Shiite state divided among the Medes, the Persians, and the (Arab) Elamites. Formerly a fairly civilized nation ruled by a Shah, it became a victim of Islamic revolution in 1979. The nation is today noted for spontaneously taking over other countries' embassies, maintaining whorehouses run by clergymen, involvement in international drug trafficking, and financing sock puppet militias to extend the regime's influence. The word Iran is a cognate form of Aryan. The abbreviation IRGC is the same idea as Stürmabteilung (or SA). The term Supreme Guide is a the modern version form of either Duce or Führer or maybe both. They hate Jews Zionists Jews. Their economy is based on the production of oil and vitriol...
and reimposed sanctions that have crippled the Iranian economy.

A U.S. official told

Rooters

on Monday that Trump, with two months left in office, had asked for options on attacking Iran's main nuclear site at Natanz, but ultimately decided against taking the dramatic step.

The Islamic Theocratic Republic reiterated that any attack on it by the United States would face a "crushing" response.

State television said on Thursday a "heavy, multi-purpose, and long-range warship capable of carrying all types of aircrafts, drones, missiles and radar systems" had been added to the Revolutionary Guards' fleet.

"Iran's Shahid Rudaki warship is a mobile naval city capable of carrying ocean missions," state TV added.

Guards navy commander Ali Reza Tangsiri told state TV that the warship would provide security for "maritime transportation lines, oil tankers, commercial and fishing fleets on the high seas".

A statement published on the Guards' Sepah news website quoted the elite force's supreme commander Hossein Salami as saying the 150-meter-long warship "creates wider horizons for our navy to move across the seas".

The U.S. Navy's Bahrain-based Fifth Fleet declined to comment about Iran's reported move when contacted by

Rooters

.

Iran's

holy man

al rulers consider the U.S. military presence in the Middle East a threat to the Islamic Theocratic Republic's security.



Posted by: Fred || 11/20/2020 00:00 || Comments || Link || E-Mail|| [360 views] Top|| File under: Govt of Iran
Who's in the News
35
[untagged]
5
Antifa/BLM
4
Govt of Iran
4
Taliban
3
Commies
2
Islamic State
2
Govt of Iraq
2
Ottoman Proxies
2
Sublime Porte
1
Devout Moslems
1
Lashkar e-Taiba
1
Muslim Brotherhood
1
Narcos
1
Boko Haram (ISIS)
1
Palestinian Authority
1
PLO
1
Govt of Iran Proxies
1
Tin Hat Dictators, Presidents for Life, & Kleptocrats
1
Houthis
Bookmark
E-Mail Me
The Classics
The O Club
Rantburg Store
The Bloids
The Never-ending Story
Thugburg
Gulf War I
The Way We Were
Bio
Merry-Go-Blog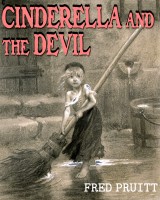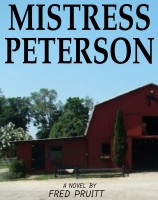 On Sale now!


A multi-volume chronology and reference guide set detailing three years of the Mexican Drug War between 2010 and 2012.

Rantburg.com and borderlandbeat.com correspondent and author Chris Covert presents his first non-fiction work detailing the drug and gang related violence in Mexico.

Chris gives us Mexican press dispatches of drug and gang war violence over three years, presented in a multi volume set intended to chronicle the death, violence and mayhem which has dominated Mexico for six years.
Click here for more information


Meet the Mods
In no particular order...


Steve White
Seafarious
Pappy
lotp
Scooter McGruder
john frum
tu3031
badanov
sherry
ryuge
GolfBravoUSMC
Bright Pebbles
trailing wife
Gloria
Fred
Besoeker
Glenmore
Frank G
3dc
Skidmark
Alaska Paul



Better than the average link...



Rantburg was assembled from recycled algorithms in the United States of America. No trees were destroyed in the production of this weblog. We did hurt some, though. Sorry.
3.239.236.140