Africa North
Libya: Red Crescent recovers 22 corpses from southern Derna
[Libya Observer] The

Red Islamic Thingy

said Tuesday it had picked up 22 bodies from al-Heela in southern Derna in eastern Libya.

On Facebook, the

Red Islamic Thingy

said the corpses date back to 2011 and they had found them after the city's security department received information about their location.

Earlier this month, the

Red Islamic Thingy

also recovered 10 unidentified corpses in two separate operations in Hay al-Maghar and Derna's city center.

The 10 bodies were probably for victims of the continuous fighting in the city since last June.

According to the

front man

for the self-styled army, Ahmed al-Mismari on Wednesday, Derna is going through improved economic, security and social conditions; "thanks to Omar al-Mukhtar and backup forces," he added.

"Clashes have now narrowed down to only the old city area in Derna." al-Mismari explained in his presser.

Late last June, Khalifa Haftar

...Self-proclaimed Field Marshal, served in the Libyan army under Muammar Qadaffy, and took part in the coup that brought Qadaffy to power in 1969. He became a prisoner of war in Chad in 1987. While held prisoner, he and his fellow officers formed a group hoping to overthrow Qadaffy. He was released around 1990 in a deal with the United States government and spent nearly two decades in the United States, gaining US citizenship. In 1993, while living in the United States, he was convicted in absentia of crimes against the Jamahiriya and sentenced to death. Haftar held a senior position in the anti-Qadaffy forces in the 2011 Libyan Civil War. In 2014 he was commander of the Libyan Army when the General National Congress (GNC) refused to give up power in accordance with its term of office. Haftar launched a campaign against the GNC and its Islamic fundamentalist allies. His campaign allowed elections to take place to replace the GNC, but then developed into a civil war. Guess you can't win them all...
announced "full liberation" of Derna, however; fighting is still ongoing in different areas including Derna's city center, which is not controlled by Haftar's forces.


Posted by: Fred || 11/16/2018 00:00 || Comments || Link || E-Mail|| [6493 views] Top|| File under: Arab Spring
Africa Subsaharan
Seven UN peacekeepers killed in eastern DR Congo fighting
[France24] Ten other peacekeeping troops were wounded, and another is missing, UN spokesman Stephane Dujarric said in New York.

Several Congolese were also killed or wounded in the joint operation, he said.

The deaths mark the biggest loss by the large UN force in DR Congo since the rebels killed 15 troops nearly a year ago.

Earlier Thursday, General Bernard Commins, deputy head of the MONUSCO force, said a joint operation had been launched with DRC troops on Tuesday against the Allied Democratic Forces (ADF),


...formed as merger of several rebel factions, including the Allied Democratic Movement, the National Army for the Liberation of Uganda (NALU), the Uganda Muslim Liberation Army, and militant members of the Tablighi Jamaat movement. The main figure of the group was Jamil Mukulu, a former Catholic who converted to Islam. The members were largely from central Uganda ...

a jihadist group blamed for bloody attacks on civilians.

The offensive aimed at Kididiwe, about 20 kilometres (12 miles) from Beni, a city of between 200,000 and 300,000 inhabitants, said Commins.

"We are holding Kididiwe at present, after violent fighting with an armed group. At present, we are evacuating wounded Congolese troops and Blue Helmets," he told AFP.
Posted by: Besoeker || 11/16/2018 01:20 || Comments || Link || E-Mail|| [6489 views] Top|| File under: Tablighi Jamaat
Pentagon to pull hundreds of counterterror troops from Africa
[Washington Examiner] The number of U.S. troops helping to combat terror and extremist groups across Africa will be reduced by up to 720, or about 10 percent of the current force, the Pentagon said on Thursday.

The drawdown will occur over the next several years as the Trump administration shifts focus to potential conflicts with major world powers such as Russia and China.

The decision also comes after the ambush death of four soldiers in Niger last year sparked scrutiny of special ops missions against Islamic extremist groups, which occur across the continent and almost entirely out of the public eye.

It is a shift from one year ago when Sen. Lindsey Graham, R-S.C., and other lawmakers warned that the near-defeat of the Islamic State was pushing fighters into Africa and turning the continent into the new front in the global war against extremist groups.

But the Pentagon said the 10 percent reduction in the 7,200 troops serving in U.S. Africa Command would leave most of its security partnerships with African countries.

Counterextremist "activities in several areas, including Somalia, Djibouti and Libya largely remain the same," it said in a statement.

The U.S. maintains a center of operations in the East Africa coastal country of Djibouti and troops spread out to several dozen bases in a variety of countries. Special operators link up with local allied forces and provide training, intelligence, and support in battle against groups such as al Shabaab in Somalia.

The U.S. soldiers in Niger had been on a mission with local forces to kill or capture a high-level Islamist militant when they were ambushed. Months later, a Pentagon investigation found they had not received appropriate approval for the mission and were killed by better-armed rebel forces.
Posted by: Besoeker || 11/16/2018 00:00 || Comments || Link || E-Mail|| [6472 views] Top|| File under:
Arabia
Bahrain court hands down lengthy jail sentences to six more activists
[PRESSTV] A court in Bahrain has sentenced six more activists to up to 10 years in prison over their alleged role in exploding a gas cylinder last year.

Judicial sources said on Thursday that three people were sentenced to 10 years in jail while three others received prison terms of three years. The court also fined the six suspects 500,000 dinars each.

The High Criminal Court issued the rulings after convicting them of allegedly carrying out the gas

kaboom

in front of the Central Bank of Bahrain (CBB) in early 2017 and taking part in an unlawful assembly and rioting.

In recent months, Bahrain has executed several young activists by firing squad after handing them death sentences.

On Wednesday, the Bahrain Center for Human Rights (BCHR) condemned the kingdom's persistence on passing death sentences against anti-regime activists, calling the practice an "inhuman punishment".

The center further noted that the Bahraini judiciary has overused death penalty

in recent years, particularly with regards to freedom of opinion and expression in addition to the exercise of political rights.


Posted by: Fred || 11/16/2018 00:00 || Comments || Link || E-Mail|| [6490 views] Top|| File under: Govt of Iran Proxies
Arab Coalition: Five ships prevented from entering Hodeidah Port by Houthis
[ENGLISH.ALARABIYA.NET] The Arab Coalition supporting legitimacy in Yemen

...an area of the Arabian Peninsula sometimes mistaken for a country. It is populated by more antagonistic tribes and factions than you can keep track of. Except for a tiny handfull of Jews everthing there is very Islamic...
stated that the Houthis prevented five ships from entering the Hodeidah Port and unloading their cargo, as well as another ship from entering the Salif Port. They warned that the militias' behavior will impact the Yemeni people's livelihood and health.

The Coalition added that it had issued six permits for the ships to head towards Yemeni ports, adding that they carry essential materials, food products, medical aid and oil derivatives.

They stated that five ships are currently present in the Hodeidah Port and five others have been waiting to enter the port for more than a month.

Meanwhile,
...back at the dirigible, Jack stuck the cigar in his mouth, stepped onto the gantry, and asked Got a light, Mac?

Von Schtinken stopped short, lowering the dagger and trying to control his features.

If you light that thing, Herr Armschtröng, he pointed out, his voice tense, we all die!...
the Coalition's air defense system detected a ballistic missile falling in the sea, which the militias had fired towards the Hodeidah Port on Wednesday.

The Houthis fired the missile from the Salif District and targeted the Hodeidah Port following their consecutive defeats in the city.


Posted by: Fred || 11/16/2018 00:00 || Comments || Link || E-Mail|| [6493 views] Top|| File under: Houthis
Pro-govt forces halt Yemen port offensive as UAE backs talks
[DAWN] Forces loyal to Yemen's government on Wednesday halted an offensive on the lifeline port of Hodeida as the United Arab Emirates, a key member of the pro-government coalition, threw its weight behind "early" UN peace talks.

Three military officials told AFP that pro-government forces were "ordered" to stop their assault against the Iran-linked Houthi
...a Zaidi Shia insurgent group operating in Yemen. They have also been referred to as the Believing Youth. Hussein Badreddin al-Houthi is said to be the spiritual leader of the group and most of the military leaders are his relatives. The Yemeni government has accused the Houthis of having ties to the Iranian government, which wouldn't suprise most of us. The group has managed to gain control over all of Saada Governorate and parts of Amran, Al Jawf and Hajjah Governorates. Its slogan is God is Great, Death to America™, Death to Israel, a curse on the Jews ...
rebels until further notice, but would resume operations should the

bully boyz

attack.

The UAE state minister for foreign affairs, Anwar Gargash, said meanwhile his country welcomed the "early convening of UN-led talks in Sweden" and urged warring factions to take advantage of diplomatic efforts. The UN is pushing for peace talks by the end of the year, and Sweden said it is ready to host them.

The developments came after the offensive on Hodeida by pro-government forces and the Saudi-led coalition, including the UAE, appeared to stall.

After 12 days of

festivities

, Hodeida was "quiet" and its port was "operating", Gargash tweeted. "We are working closely with the UN on expanding humanitarian assistance for all areas of Yemen," he added.

On the ground in Hodeida, a relative calm was holding for a second full day, and despite the thundering sound of jets flying overhead, no major fighting was reported.

Speaking to AFP earlier, a military official said pro-government forces had temporarily stopped their advance into the port to allow safe passage for civilians, humanitarian staff and

maimed

.

One military official said however that the pro-government forces would be launching major operations "in the coming days". "The battles will not stop, except with the liberation of Hodeida and the whole west coast," he said.


Posted by: Fred || 11/16/2018 00:00 || Comments || Link || E-Mail|| [6468 views] Top|| File under: Houthis
Europe
German woman charged with Islamic State membership
[IsraelTimes] Federal prosecutors say they've charged a 26-year-old German woman with membership in a terrorist organization on allegations she joined the

Lion of Islam

Islamic State
...formerly ISIS or ISIL, depending on your preference. Before that al-Qaeda in Iraq, as shaped by Abu Musab Zarqawi. They're very devout, committing every atrocity they can find in the Koran and inventing a few more. They fling Allah around with every other sentence, but to hear the pols talk they're not really Moslems....
Prosecutors say that Derya O., whose full name isn't given in line with privacy laws, is accused of joining the group in Syria in February 2014 and marrying a fighter there with whom she had previous contact over the internet.

They lived in Syria and Iraq off funds the husband received from IS, and had a child together.

She's alleged to have also received small-arms weapons training from her husband and had an

boom belt

that could have been used in a

suicide kaboom

.

She left Syria through The Sick Man of Europe Turkey


...Qatar's colony in Asia Minor....


in 2017 and returned to Germany that August.
Posted by: trailing wife || 11/16/2018 00:00 || Comments || Link || E-Mail|| [6490 views] Top|| File under: Islamic State
Home Front: WoT
Somali Pirate Arrested After Adding Ex-Hostage To Facebook
[RADIOSHABELLE] Stories of

bandidos

tossed in the slammer
Drop the rod and step away witcher hands up!
after attempting to contact their former victims are by no means uncommon, but for American journalist Michael Scott Moore, it was a terrible flashback of the two and a half years he was held hostage by
Somali pirates. One of the kidnappers, Mohammed Tahlil, was arrested in New York in the United States After Adding Ex-Hostage to Facebook.

The story appears in criminal documents related to the arrest of the pirate, which happened in recent months, at a date also unspecified. Many snippets of the report were suppressed, but it is known that the conversation lasted for months and involved the exchange of images and information not only about the criminal but also about other pirates involved in the abduction and the days that the

news hound

passed under the yoke their.

Tahlil approached the victim identifying himself as a "friend" and claiming to want to talk to him. The journalist acknowledged the former guard for the only available view image in the profile and described the conversation as kind and humorous, sometimes written in poor English and sometimes in Somali, with Moore using an online translator to communicate.

Souvenirs of the captivity are part of the official document, such as Moore's comments about breaking his wrist during capture, and handing over items such as pens, books, medicines and cookies by the guard, acts seen as a sign of good faith. It is not known, however, what the kidnapper was doing in New York or how the conversations contributed to its location.

According to the chat, still, much of the original pirate group killed each other because of disputes over dividing the $ 1.2 million paid as a ransom to Moore. According to the investigation, the report coincides with the information of the death of some pirates in a dispute for money soon after the release of the journalist. As part of the conditions, the criminals also demanded a letter signed by then-US President Barack Obama
My friends, we live in the greatest nation in the history of the world. I hope you'll join with me as we try to change it...
that they would be acquitted of any consequence of the abduction.

Tahlil is being held without bail and has been indicted for crimes such as kidnapping, hostage-taking, conspiracy, and others, and may face life in prison. Moore said he was not as happy as he could imagine with the kidnapper's arrest and the news of the deaths of other criminals involved in his two and a half years in Somalia.

His book on the case, The Desert and the Sea: 977 Days Arrested on the Pirate Coast Somali, a free translation, was released in the United States in July and is not yet available in Brazil. The publication, as well as Moore's own testimony to the FBI after his release, are cited as providential investigations into pirates and crimes committed by them against American citizens, common targets of kidnapping because of the high dollar value in the country.


Posted by: Fred || 11/16/2018 00:00 || Comments || Link || E-Mail|| [6491 views] Top|| File under: Pirates
India-Pakistan
Pakistani security forces recover 5 abducted Iranian guards
[DAWN] Pak security forces on Thursday safely recovered five of the 12 Iranian border guards who were

kidnapped

by

snuffies

last month from Lulakdan area near the Pak-Iran border.

The Foreign Office has said that the recovered security personnel "are in good health and being handed over to the Iranian authorities", DawnNewsTV reported.

Iran's semi-official Fars news agency, quoting Iran's Revolutionary Guard Chief General Mohammad Ali Jafari, also confirmed the development, saying five border guards

kidnapped

have been released.

"Concerted efforts under the vigilance of the military leadership are on, to recover the remaining abductees," DawnNewsTV quoted the Foreign Office as saying.


Posted by: Fred || 11/16/2018 00:00 || Comments || Link || E-Mail|| [6468 views] Top|| File under: Jundullah
Iraq
Bomb blast kills, wounds three Iraqis in Mosul
Nineveh (IraqiNews.com) ‐ Three Iraqi people, including a policeman, were killed and

maimed

Thursday in a

kaboom

in djinn-infested Mosul
... the home of a particularly ferocious and hairy djinn...
, the Islamic State
...formerly ISIS or ISIL, depending on your preference. Before that al-Qaeda in Iraq, as shaped by Abu Musab Zarqawi. They're very devout, committing every atrocity they can find in the Koran and inventing a few more. They fling Allah around with every other sentence, but to hear the pols talk they're not really Moslems....
's previously proclaimed capital.

Speaking to privately-owned website Basnews, Captain Amir Watheq from Nineveh police said that an explosive charge went off while a police vehicle was on its way to Badush village, northwest of Mosul, leaving two civilians dead and a policeman

maimed

.

"The security forces sealed off the blast site and carried the bodies to the forensic medicine department, while the

maimed

policeman was moved to a nearby hospital for treatment," Watheq added.
Posted by: trailing wife || 11/16/2018 00:00 || Comments || Link || E-Mail|| [6488 views] Top|| File under:
3 Islamic State terrorists apprehended inside house in Iraq's Hawija

Kirkuk (IraqiNews.com) ‐ Three

myrmidon

faceless myrmidons

of Islamic State
...formerly ISIS or ISIL, depending on your preference. Before that al-Qaeda in Iraq, as shaped by Abu Musab Zarqawi. They're very devout, committing every atrocity they can find in the Koran and inventing a few more. They fling Allah around with every other sentence, but to hear the pols talk they're not really Moslems....
were placed in durance vile
Drop the heater, Studs, or you're hist'try!
Thursday in Hawija district in Kikruk, which was declared free of terrorism almost a year ago, a security source was quoted as saying.

Speaking to TRT, the source said that the three

Death Eaters

were hiding inside a house in Hawija district when the troops stormed the place.

"They were plotting to target security forces with the aim of undermining security in the region," added the source.

A huge amount of ammunition and money were seized inside the house.
Posted by: trailing wife || 11/16/2018 00:00 || Comments || Link || E-Mail|| [6469 views] Top|| File under: Islamic State
Iraqi court sentences two terrorists to death over murder of security men
Baghdad (IraqiNews.com) ‐ An Iraqi court has sentenced two

turbans

to death by hanging over their involvement in the murder of security forces in Diyala province.

Alforat News quoted the media office of the Iraqi Supreme Judicial Council as saying in a statement that the country's Diyala Criminal Court issued the verdicts against the convicts after they confessed to attacking and killing many army and police personnel in Miqdadiyah and Buhriz districts in Diyala.

The verdicts were issued pursuant to article no. 4 of the anti-terrorism law, according to the statement.
Posted by: trailing wife || 11/16/2018 00:00 || Comments || Link || E-Mail|| [6512 views] Top|| File under:
Israel-Palestine-Jordan
Hamas busts spying cell in Gaza responsible for botched Israeli mission
[PRESSTV] Members of the Paleostinian Islamic resistance movement,

Hamas, the well-beloved offspring of the Moslem Brotherhood,

, have reportedly uncovered and dismantled a spying network responsible for a recent botched intelligence mission in the

Gazoo

Strip.



Leb

-based Arabic-language al-Manar television network reported that Hamas intelligence units launched an intensive operation to identify and arrest those who had assisted Israeli forces in carrying out an operation east of Khan Younis on Sunday.

The report added that the detainees had all confessed to have been working for Israel's internal spy agency, Shin Bet.

Informed sources, requesting not to be named, said Hamas intelligence forces made use of subtle techniques to arrest the Israeli agents, who had not aroused anyone's suspicions.


Posted by: Fred || 11/16/2018 00:00 || Comments || Link || E-Mail|| [6469 views] Top|| File under: Hamas
4 police wounded as knifeman enters Jerusalem base
[DAWN] A man wielding a knife entered an Israeli border police base in annexed east Jerusalem provoking a scuffle in which four officers were

maimed

, police said on Thursday.

The assailant was seriously

maimed

as he was overpowered by officers during the rare attack inside a security force base late on Wednesday, police

front man

Micky Rosenfeld told AFP.

The attacker, who was not immediately identified, had scaled a fence around the base between the Paleostinian neighbourhood of Jabel Mukabar and the settler district of Armon Hanatziv before being spotted.

Rosenfeld did not confirm local media reports that one of the officers was

maimed

by shots fired at the assailant.
Posted by: Fred || 11/16/2018 00:00 || Comments || Link || E-Mail|| [6502 views] Top|| File under:
Syria-Lebanon-Iran
Syrian Army pounds rebel defenses in northern Hama
[ALMASDARNEWS] The Syrian Arab Army (SAA) has launched another attack in the northern countryside of Hama, today, after relatively quiet afternoon at this front.

Using surface-to-surface missiles and artillery shells, the Syrian Army struck Jaish al-'Izza's positions near their headquarters in the key town of al-Lataminah.

The Syrian Arab Army reportedly targeted the vast network of trenches that were dug by Jaish al-'Izza along the Idlib-Hama axis.
Posted by: Fred || 11/16/2018 00:00 || Comments || Link || E-Mail|| [6470 views] Top|| File under: al-Nusra
Kurdish-led SDF chasing Baghdadi in Euphrates River Valley
[ALMASDARNEWS] The Syrian Democratic Forces (SDF) are fighting

ISIS

leader His Supreme Immensity, Caliph of the Faithful and Galactic Overlord, Abu Bakr al-Baghdadi

...the head of ISIS, or what remains of it, and a veteran of the Abu Graib jailhouse. Looks like a new messiah to bajillions of Moslems, like just another dead-eyed mass murder to the rest of us. So far he has been killed at least four times, though not yet by a stake through the heart...
's followers and family members in Hajin, an eastern Syrian town about 50 km west of the Iraqi border, a Sun correspondent embedded with the militia has reported.

"In other battles, the jihadists had other places to run to, but in Hajin they have nowhere to go," SDF commander Havel Ronnie Walat told the outlet. "Here it is only the true believers left and they will fight to the death," he said.

Earlier, Moscow accused the US-led coalition of resuming Arclight airstrike
s in the area using white phosphorus bombs, and said the attacks were causing casualties among civilians trapped in the area. On Wednesday, Syrian media reported that the coalition used cluster bombs in Hajin and the nearby town of al-Sha'afa, leading to multiple civilian deaths. The coalition has repeatedly denied using cluster and white phosphorus munitions in populated areas in eastern Syria.

Commenting on rumors that al-Baghdadi may be hiding out in the Hajin, Walat revealed that the terrorist head honcho's brother "was in the area recently (and) he was holding a meeting encouraging people to fight. Also, about a month and a half ago, we got intelligence that we killed (one of) Baghdadi's sons," the commander said.

The SDF commander said that "significant numbers" of

imported muscle

remain trapped in the area, including fighters of Afghani, British, Chechen, unidentified European, Iraqi and Saudi origin. He added that the fight against the

gunnies

for the area has turned into a crawl, with

ISIS

using vehicles in

suicide kaboom

s, building tunnels and placing improvised

bomb

s everywhere.


Posted by: Fred || 11/16/2018 00:00 || Comments || Link || E-Mail|| [6467 views] Top|| File under: Islamic State
US-led coalition strikes villages in Syria's Dayr al-Zawr, leave some two dozen dead
[PRESSTV] Nearly two dozen civilians, mostly

women and kiddies

, have

bit the dust

when the US-led coalition purportedly fighting the

ISIS

Takfiri

...an adherent of takfir wal hijra, an offshoot of Salafism that regards everybody who doesn't agree with them as apostates who must be killed...
terrorist group bombarded residential areas in Syria's embattled eastern province of Dayr al-Zawr.

Local sources, speaking on condition of anonymity
... for fear of being murdered...
, told Syria's official news agency SANA that the US-led military aircraft fired missiles into buildings in Albu Badran village on Thursday, leaving 17 people of the same family dead.

Most of the slain civilians had apparently been displaced earlier from the nearby town of al-Baghuz in the Abu Kamal district of Dayr al-Zawr province. The town has recently witnessed fierce

festivities

between

ISIS

murderous Moslems

and

Lions of Islam

from the Kurdish Democratic Union Party.

Later in the day, US-led warplanes struck al-Susah village in the same Syrian province. Six

non-combatants were killed

and several buildings destroyed in the aerial attacks.

The developments came only a day after local sources, requesting anonymity, told SANA that US-led military aircraft had pounded the town of Hajin in Dayr al-Zawr province, using internationally-banned cluster bombs.

US-led jets also launched a cluster bomb raid on the eastern town of al-Shaafah in the same Syrian district.

There were no immediate reports about possible casualties or the extent of damage caused.

Cluster bombs are banned under the Convention on Cluster Munitions (CCM), an international treaty that addresses humanitarian consequences and unacceptable harm caused to civilians by cluster munitions through a categorical prohibition and a framework for action.


Posted by: Fred || 11/16/2018 00:00 || Comments || Link || E-Mail|| [6470 views] Top|| File under: Islamic State
Who's in the News
38
[untagged]
4
Hamas
4
Govt of Saudi Arabia
4
Islamic State
3
Govt of Pakistan
2
Sublime Porte
2
Arab Spring
2
Houthis
1
Jundullah
1
Pirates
1
Govt of Iran Proxies
1
Govt of Iran
1
Tablighi Jamaat
1
al-Nusra
1
TTP
Bookmark
E-Mail Me
The Classics
The O Club
Rantburg Store
The Bloids
The Never-ending Story
Thugburg
Gulf War I
The Way We Were
Bio
Merry-Go-Blog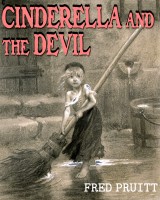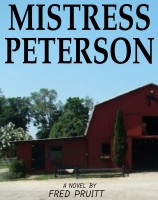 On Sale now!


A multi-volume chronology and reference guide set detailing three years of the Mexican Drug War between 2010 and 2012.

Rantburg.com and borderlandbeat.com correspondent and author Chris Covert presents his first non-fiction work detailing the drug and gang related violence in Mexico.

Chris gives us Mexican press dispatches of drug and gang war violence over three years, presented in a multi volume set intended to chronicle the death, violence and mayhem which has dominated Mexico for six years.
Click here for more information


Meet the Mods
In no particular order...


Steve White
Seafarious
Pappy
lotp
Scooter McGruder
john frum
tu3031
badanov
sherry
ryuge
GolfBravoUSMC
Bright Pebbles
trailing wife
Gloria
Fred
Besoeker
Glenmore
Frank G
3dc
Skidmark
Alaska Paul



Better than the average link...



Rantburg was assembled from recycled algorithms in the United States of America. No trees were destroyed in the production of this weblog. We did hurt some, though. Sorry.
3.233.217.106

Help keep the Burg running! Paypal: