Afghanistan
Two Pakistanis held with bombs
JALALABAD: Security forces in Afghanistan Tuesday detained two Pakistani nationals with homemade bombs on a road heading towards the Pakistani border, police said. The men were captured in Marko, a small town in Nangarhar, provincial police spokesman Ghafoor Khan said. The bombs were made of explosives placed in pressure cookers, he said, adding that police helped by foreign troops were working to dismantle the devices. He did not say what group the men were linked with, but Taliban militants have used similar devices even more than five years after US-led forces began ousting their movement.
Posted by: Fred || 11/15/2006 00:00 || Comments || Link || E-Mail|| [6466 views] Top|| File under:
Arabia
Suspects confess to terror links, says Yemen
Seven suspects, including two Australian sons of a Jemaah Islamiah leader, have confessed to involvement in smuggling weapons to Somalia and collecting money for terrorist attacks, Yemeni officials say. The group includes Sydney men Abdullah Ayub, 19, Mohammed Ayub, 21, and Marek Samulski, 35.

The Ayub brothers are sons of JI leader Abdul Rahim Ayub, who fled Australia after the Bali bombings. Investigators have linked them to a member of an alleged Sydney terrorist cell who was arrested and charged a year ago.

The men allegedly acknowledged during interrogation that they were involved in smuggling weapons to Somalia and collecting money to fund terror attacks.

The men, along with a Briton, a Dane, a Somali and another suspect, allegedly acknowledged during interrogation that they were involved in smuggling weapons to Somalia and collecting money to fund terror attacks, a security official said. He said the suspects also confessed to having connections with Yemenis linked to the al-Qaeda terror network.

The Ayub brothers' Sydney lawyer, Adam Houda, said his clients had not confessed. "I don't know what they're going to be charged with or if they're going to be charged at all," he said last night. "I don't know anything yet, I have to find out. I'm waiting for a call." Mr Houda has previously described allegations that the brothers were involved in smuggling arms or linked to al-Qaeda as ridiculous.

The seven men are expected to stand trial in Yemen, Interior Minister Rashad al-Alimi said on Monday. Other officials said a search of the Dane's house found documents and reports linked to al-Qaeda and thousands of US dollars and euros. The arrests are part of a state security campaign launched last month against members of an al-Qaeda cell. The security official said among more than 12 suspected militants arrested in the campaign, six were believed to be linked to the Sanaa cell. One of the detainees allegedly confessed that he was assigned to carry out an attack with an explosive-laden car on Sanaa international airport, the security official said.
Posted by: Fred || 11/15/2006 00:00 || Comments || Link || E-Mail|| [6464 views] Top|| File under:
Two jawans, LeT militant killed in encounter
Jammu: In a fresh escalation of violence near the Line of Control, two jawans and a Lashkar-e-Taiba (LeT) militant were killed in a gunbattle in the Akhnoor area of Jammu and Kashmir on Monday. Army sources said the security forces, getting information about the presence of three Lashkar militants in the area, started a search and kill operation. In the encounter, which ended in the evening, soldiers of the Sikh Light Infantry Sepoy Daya Singh and Sepoy Jagtar Singh were killed. One AK 47 rifle, four magazines, three Chinese grenades and 30 AK rounds were recovered from the slain militant. Army sources have confirmed that infiltration attempts increased this month along this belt as snow blocked all other routes.
Posted by: Fred || 11/15/2006 00:00 || Comments || Link || E-Mail|| [6468 views] Top|| File under:
28 hurt in blasts in Indian Kashmir
SRINAGAR, India - A total of 28 people were wounded in two separate attacks in Kashmir on Tuesday as India and Pakistan resumed peace talks. Militants blew up a car bomb outside the heavily-fortified Karan Nagar military base in Kashmir's summer capital Srinagar, injuring sentries and pedestrians, witnesses and police said.

And a roadside bomb critically injured four soldiers and five civilians in northern Kashmir.

Islamic rebel group the Hizbul Mujahedin, which wants Indian Kashmir to join Pakistan, claimed responsibility for both attacks in calls to local news agencies. Hizbul and other militant groups routinely call local news agencies to make claims on attacks that cannot be independently verified.
Posted by: Steve White || 11/15/2006 00:00 || Comments || Link || E-Mail|| [6463 views] Top|| File under:
Iraq
Aide to Izzat Ibrahim al-Douri captured
An aide to Izzat Ibrahim al-Douri, the most senior member of Saddam Hussein's aides still at large, was captured at a security checkpoint in the northern city Mosul, police said. Mohammed Saeed Rasheed was carrying incriminating documents, they said, giving no details about him or his links to Ibrahim

Saddams kids were hiding in Mosul, HHMMmmmmm
Posted by: GolfBravoUSMC || 11/15/2006 14:09 || Comments || Link || E-Mail|| [6464 views] Top|| File under:
IED Workplace Accident Report
Don't you just love these stories?



TERRORISTS KILL THEMSELVES WITH IED


MOSUL, Iraq – Three terrorists were killed and one was seriously wounded on Nov. 13 when they tried to plant a roadside bomb in the Baghdad Garage neighborhood on Train Station Road in western Mosul.

The terrorists attempted to emplace a roadside bomb consisting of a 155 mm artillery round when it exploded prematurely, killing two of them instantly and injuring two more.

Iraqi Police responded to the explosion, finding the bodies of the two dead terrorists and evacuating the injured terrorists to a local hospital. One of the injured later died of his wounds.


Before or after 'discussions' with authorities?


Two innocent bystanders, injured in the blast, were transported to Al Jamouri Hospital.
Posted by: Glenmore || 11/15/2006 13:46 || Comments || Link || E-Mail|| [6462 views] Top|| File under:
No Runs, Three Hits, No Errors
CAMP AL ASAD, Iraq – Three insurgents were killed Saturday in a thwarted attack against a Coalition Forces patrol in the Euphrates River city of Hit, Iraq. Coalition Forces came under gunfire attack near a road intersection by a group of six insurgents.


Coalition Forces responded to the attack with gunfire killing three of the insurgents. The other three fled the scene. No Coalition or Iraqi Forces were killed or wounded in the engagement.
Posted by: Bobby || 11/15/2006 08:26 || Comments || Link || E-Mail|| [6467 views] Top|| File under:
Iraqi PM plays down kidnap as "militia dispute"
"Just excitable boyz, really".


By Claudia Parsons

BAGHDAD (Rooters) - Iraq's prime minister played down a mass kidnap of civil servants in which many may still be missing on Wednesday and which has put further strain on his government to disband militias involved in sectarian violence.

A government spokesman said most of the dozens of hostages seized at a Higher Education Ministry building in central Baghdad on Tuesday had been freed. But amid conflicting reports of how many were seized in the first place, employees' families said at least several of their relatives were still missing.

"What happened was not terrorism, rather it was due to dispute and conflict between militias from one side or another," Prime Minister Nuri al-Maliki said in televised remarks.

Under pressure from Washington to disband such groups, Maliki has insisted the main threat to Iraq's security comes from minority Sunni Arab insurgents and says he will deal with militias loyal to his Shi'ite Islamist allies in his own time.

Senior police officers were detained and quizzed over the raid, the latest such kidnap carried out by gunmen in police uniform in which complicity is suspected between the security forces and sectarian Shi'ite militia groups.

In a speech at Baghdad University, apparently timed to allay academics' fears for their security, Maliki said universities would remain open and should be free of sectarian influence.

The White House, determined to build up Iraq's security forces so it can hand over responsibility for security, will be looking for an explanation of what happened as it reviews strategy under domestic pressure to bring U.S. troops home.

MOST RELEASED

An official at the prime minister's media office said around 40 hostages had been in the hands of the kidnappers by Tuesday evening and "most of them have been released". The government spokesman had said up to about 70 had been abducted in all.

However a spokesman for the Higher Education Ministry reiterated on Wednesday at least 100 men were seized. Spokesman Basil al-Khatib said around 40 had been freed, including 20 released within hours of the kidnap.

"They beat us and insulted us and after that they freed us," he quoted the assistant manager of the building, Yahya Alwan, as saying after he was released on Tuesday afternoon.

Al Furat, a Shi'ite-controlled TV station, said 25 hostages were still missing.

Tareq Hassan said he had not heard from his brother Jabar since he was seized from his office. He said other relatives were in the same position: "I don't know if he's alive or dead."

Amid suspicions of police complicity in the latest and biggest mass kidnapping, the interior minister hauled in police chiefs on Tuesday to explain how dozens of gunmen in police uniforms swept into the ministry annex and rounded up hostages.

An Interior Ministry spokesman said the head of the Karrada section of the police and four other officers had been arrested.

A car bomb on Wednesday killed nine people and wounded 33 at a fuel station near Iraq's Interior Ministry in central Baghdad, police and Interior Ministry sources said. A U.S. soldier and three marines were killed in western Iraq on Tuesday.
Posted by: anonymous5089 || 11/15/2006 06:35 || Comments || Link || E-Mail|| [6465 views] Top|| File under:
Iraq hostages freed, say reports
State television Iraqiya said most of the hostages seized at a Higher Education Ministry building today had been freed in operations by security forces in Baghdad.

Amid suspicions of police complicity, the interior minister hauled in police chiefs to explain how dozens of gunmen swept into the Higher Education Ministry annexe, rounded up those inside, and drove them off in broad daylight toward a Shi'ite militia stronghold.

Iraqiya quoted an Interior Ministry spokesman for its information.

Earlier in the day, gunmen in Iraqi police uniforms snatched up to 100 staff and visitors from the ministry building, sparking a huge manhunt by the government. Amid suspicions of police complicity, the interior minister hauled in police chiefs to explain how dozens of gunmen swept into the Higher Education Ministry annexe, rounded up those inside, and drove them off in broad daylight toward a Shi'ite militia stronghold. Women were left behind after having their mobile phones stolen. One witness said police guards stood by as the gunmen separated minority Sunnis from Shi'ites by checking names on identity documents, although officials and other witnesses said it appeared men from both sects were taken away.
Posted by: Fred || 11/15/2006 00:00 || Comments || Link || E-Mail|| [6463 views] Top|| File under:
Israel-Palestine-Jordan
Palestinian rocket kills Israeli woman near Gaza
SDEROT, Israel (Reuters) - A rocket fired by Palestinian gunmen from Gaza killed a 58-year-old woman in an Israeli border town on Wednesday, prompting an angry reaction from Israel which said militants would "pay a heavy price".

It was the first time since July 2005 that rockets have killed Israelis in towns and villages along the Gaza frontier.

Medical officials said two people were badly wounded in the attack on Sderot, including a security guard who works at the home of Defense Minister Amir Peretz, a resident of the town.

The armed wing of the ruling Hamas Islamist movement said it fired four rockets at Sderot and claimed responsibility for the death, saying it was in response to Israeli shelling last week that killed 19 Palestinian civilians. The Islamic Jihad militant group said it had launched two rockets. "The Zionist enemy has admitted a Zionist was killed as a result of the Qassam Brigades bombardment of Sderot," the Hamas armed wing said in a statement.

A Hamas movement spokesman also defended the rocket attack.

Peretz would meet with Israeli security chiefs later on Wednesday in the wake of the strike, his office said. "We will act against all those involved in the firing of Qassam rockets, from the heads of the terror organizations down to the last activist. The terror organizations will pay a heavy price," Peretz said in a statement.

Emergency services said the rocket that caused the casualties hit a street of the working-class town, a frequent target for rocket squads because it lies so close to Gaza. An Israeli news website said one rocket landed close to Peretz's home. Rockets also hit a nearby village. No one was wounded.

Palestinian militants have fired around 300 makeshift rockets into southern Israel since the start of the year. The missiles rarely hurt anyone but cause widespread panic.
Posted by: anonymous5089 || 11/15/2006 06:32 || Comments || Link || E-Mail|| [6467 views] Top|| File under:
WND: Fox News reporters freed for $2 million
Supporting links at link above



Man, oh man. This is not going to be good however it turns out. I do not understand why Fox didn't come down on these guys like a ton of bricks after this. The terrorists played them for chumps right to the last card, and they're still doing so. Why? The least they could have done would be to run this story! So much for fair and balanced.
JERUSALEM – Palestinian terror groups and security organizations in the Gaza Strip received $2 million from a United States source in exchange for the release of Fox News employees Steve Centanni and Olaf Wiig, who were kidnapped here last summer, a senior leader of one of the groups suspected of the abductions told WND.

The terror leader, from the Gaza-based Popular Resistance Committees, said his organization's share of the money was used to purchase weapons, which he said would be utilized "to hit the Zionists." He said he expects the payments for Centanni and Wiig's freedom will encourage Palestinian groups to carry out further kidnappings.

Officials associated with Palestinian Authority President Mahmoud Abbas' Fatah party and its security organization, the Preventative Security Services, confirmed to WND money was paid for the release of the Fox News reporters. A senior leader of the Al Aqsa Martyrs Brigades terror group, the declared "military wing" of Fatah, said the group received a small percentage of the $2 million, which all parties interviewed said was transferred in cash.

Continued on Page 49
Posted by: gorb || 11/15/2006 04:11 || Comments || Link || E-Mail|| [6465 views] Top|| File under:
IDF captures 16 in counter-terror operations
Israeli security forces operating in the West Bank overnight arrested a total of 16 Palestinian fugitives, the IDF said. In the vicinity of Bethlehem, soldiers captured six Hamas terrorists. A 43- year old Gaza man that worked to establish terror cells in the West Bank was captured by IDF soldiers three months ago, it was released for publication Tuesday. The man, an operative from the Gaza Strip based Popular Resistance Committees, an offshoot of Hamas, worked to carry out a "quality" terror attack inside a major Israel city, and enlisted the help of West Bank terror operatives to carry out his plans, the IDF said.
Posted by: Fred || 11/15/2006 00:00 || Comments || Link || E-Mail|| [6467 views] Top|| File under:
Israeli warplanes hit warehouse in Gaza City
(KUNA) -- Israeli warplanes launched a dawn strike on Tuesday targeting a warehouse for metallic items and auto spare parts in the city of Gaza, Palestinian security sources said. The sources said a single rocket slammed into the warehouse turning it into a heap of smouldering wreckage. The direct hit inflicted extensive damage in nearby houses and workshops and caused power outage in many districts in Al-Zaitoun district.

IDF rockets, why do they hate warehouses?

Medics rushed to the scene, though the strike inflicted no casualties.

Ammo transport Ambulances for intact ordnance potential wounded.

Separately, Palestinian gunners fired a rocket in the direction of an Israeli farm in Negev in the south of Israel. It damaged a house and a factory. Meanwhile, security sources reported that the border passageway of Rafah, linking Egypt with Gaza Strip, would be reopened later today. It would be opened in two directions till 5 p.m. Hundreds of Palestinians are waiting on the Egyptian side to be allowed to cross to the Palestinian territories. Israel, since last June, has repeatedly shut the vital gateway.
Posted by: Fred || 11/15/2006 00:00 || Comments || Link || E-Mail|| [6474 views] Top|| File under:
Southeast Asia
Wife of Indonesian terror suspect names 6 alleged militants hiding in RP
The detained wife of a top Indonesian terror suspect hiding in the southern Philippines has identified six other Asian militants allegedly on the run with her husband, a police official said Tuesday. They include four Indonesians, a Singaporean and a Malaysian -- all newly trained members of the Southeast Asian al-Qaida-linked Jemaah Islamiyah group -- Dulmatin's wife, Istiada Binti Oemar Sovie, told police investigators.

Dulmatin and Umar Patek, Indonesians suspected of plotting the 2002 nightclub bombings that killed 202 people on Indonesia's Bali island, have been hiding with top leaders of the local Abu Sayyaf militant group in southern Sulu province, officials said. Dulmatin's wife "gave us six other names of foreign nationals who are presently with Umar Patek and Dulmatin in Sulu," said Chief Superintendent Romeo Ricardo, director of the national police intelligence group. He did not identify them, but a debriefing report seen by The Associated Press showed Dulmatin's wife named the Singaporean as Manobo, and the four other Indonesians aside from her husband and Umar Patek as Baharin, Zae, Tom and Karim. The report only gave one name for each of the suspected Jemaah Islamiyah militants, and did not refer to the Malaysian mentioned by Ricardo.
Posted by: Fred || 11/15/2006 00:00 || Comments || Link || E-Mail|| [6461 views] Top|| File under:
Sri Lanka
Sri Lankan Navy destroys rebel LTTE trawler along country's N. coast
(KUNA) -- The Sri Lankan Navy Tuesday destroyed a large trawler of Liberation Tigers of Tamil Eelam (LTTE) that carried massive quantities of arms, ammunition and explosives in the Northwest coast of the country. "The Sri Lankan navy successfully retaliated, sinking the LTTE ship transporting arms, ammunition and explosives," news agency Indo-Asian News Service reported quoting a statement of the Sri Lankan government. The statement accused the LTTE of strengthening its military capacities, thereby violating the 2002 ceasefire agreement with the government.
Posted by: Fred || 11/15/2006 00:00 || Comments || Link || E-Mail|| [6462 views] Top|| File under:
Terror Networks
Report: Bin Laden's son sent to operate against Israel
Iran has freed a son of al-Qaeda leader Osama bin Laden from house arrest, a German newspaper reported on Wednesday. Die Welt said the Iranian Revolutionary Guard released Saad bin Laden on July 28 with the aim of sending him to the Syria-Lebanon border. It linked the reported move to the outbreak of war between Israel and Lebanese-based Hizbullah.

"From the Lebanese border, he has the task of building Islamist terror cells and preparing them to fight together with Hizbullah," Die Welt said, quoting intelligence information. "Apparently Tehran is counting on recruiting Lebanese refugees in Syria for the fight against Israel, using bin Laden's help," it added in a preview of a report to appear in its Thursday edition.

Western intelligence sources have long suspected that Iran is holding a number of al-Qaeda figures, possibly including Saad Bin Laden and Saif al-Adel, the network's security chief.

Kamal Kharrazi, then Iran's foreign minister, said in January 2004 that Tehran had jailed about a dozen al-Qaeda suspects and would put them on trial. "Our general view is Iran certainly does have a few al-Qaeda-related figures ... The general perception is Iran keeps these people as a bargaining chip," said a European counter-terrorism official when asked about the Die Welt report. He said Shia Muslim Iran was not sympathetic to members of Sunni-dominated al-Qaeda but "they protect them as long as they think they can make use of them."

Al-Qaeda's deputy leader Ayman al-Zawahri issued a video message last week in which, while not mentioning Hizbullah by name, he urged Muslims everywhere to "fight and become martyrs" in response to the conflict in Lebanon.
Posted by: anonymous5089 || 11/15/2006 10:57 || Comments || Link || E-Mail|| [6463 views] Top|| File under:
Who's in the News
92
[untagged]
Bookmark
E-Mail Me
The Classics
The O Club
Rantburg Store
The Bloids
The Never-ending Story
Thugburg
Gulf War I
The Way We Were
Bio
Merry-Go-Blog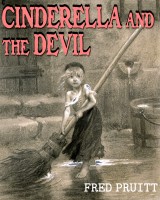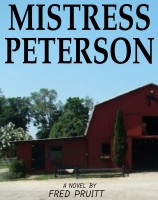 On Sale now!


A multi-volume chronology and reference guide set detailing three years of the Mexican Drug War between 2010 and 2012.

Rantburg.com and borderlandbeat.com correspondent and author Chris Covert presents his first non-fiction work detailing the drug and gang related violence in Mexico.

Chris gives us Mexican press dispatches of drug and gang war violence over three years, presented in a multi volume set intended to chronicle the death, violence and mayhem which has dominated Mexico for six years.
Click here for more information


Meet the Mods
In no particular order...


Steve White
Seafarious
Pappy
lotp
Scooter McGruder
john frum
tu3031
badanov
sherry
ryuge
GolfBravoUSMC
Bright Pebbles
trailing wife
Gloria
Fred
Besoeker
Glenmore
Frank G
3dc
Skidmark
Alaska Paul



Better than the average link...



Rantburg was assembled from recycled algorithms in the United States of America. No trees were destroyed in the production of this weblog. We did hurt some, though. Sorry.
34.239.160.86

Help keep the Burg running! Paypal: