Afghanistan
Deadly Day in Afghanistan
Eighteen people have been killed in seperate attacks in Afghanistan.

Officials say 10 civilians were killed Thursday in Helmand province as they traveled to a wedding.

In eastern Laghman province, a government spokesman said five Afghan soldiers died when their convoy hit a land mine.

Another official announced that three policemen were killed in a suicide bomb attack in Kandahar.

There were no claims of responsibility, but similar attacks have been claimed by Taliban insurgents.

Posted by: Au Auric || 11/08/2012 05:54 || Comments || Link || E-Mail|| [336068 views] Top|| File under:
Two bombs kill at least eight Afghan police and soldiers
Two bomb explosions targeting Afghan security forces in different parts of the country killed at least eight personnel this morning.

The first blast occurred in Kandahar province when a suicide bomber on a motorcycle struck a police station in Kandahar City, killing three policemen. In the second incident, five Afghan National Army soldiers in a convoy were killed when a bomb was remotely detonated in eastern Laghman province's Bad Pakh district.
Posted by: ryuge || 11/08/2012 05:14 || Comments || Link || E-Mail|| [336067 views] Top|| File under:
Africa Horn
Strong Blast Outside Somali Parliament, One Dead
[An Nahar] A strong blast rocked Somalia's parliament Wednesday, with at least one person killed, an Agence

La Belle France

Presse

news hound

at the scene said.

The blast, believed to be a

car boom

set off close to the parliament, is the latest in a string of attacks in the war-ravaged Somali capital.

A body of a Somali government security official dressed in military uniform could be seen following the

kaboom

.

No group immediately

grabbed credit

for the blast, but the al-Qaeda linked Shebab

cut-throats

have conducted a series of guerrilla style attacks in the capital since pulling out of fixed positions there last year.

Posted by: Fred || 11/08/2012 00:00 || Comments || Link || E-Mail|| [336062 views] Top|| File under: al-Shabaab
Africa North
Two dead after twin blasts in Nigeria's restive northeast
[Al Ahram] Two

kaboom

s targeting soldiers rocked northeast Nigeria


... a particularly crimson stretch of Islam's bloody border...


on Wednesday, killing at least two civilians in a region hit hard by Islamist

bad turban

s, the military said.
Boko Haram
... not to be confused with Procol Harum, Harum Scarum, possibly to be confused with Helter Skelter. The Nigerian version of al-Qaeda and the Taliban rolled together and flavored with a smigeon of distinctly Subsaharan ignorance and brutality...
Islamists have carried out scores of similar attacks in the area, repeatedly targeting the military as part of an insurgency that has killed hundreds since 2009.

Residents said children were hurt in the blast at Kashuwar Sanu (cattle market) in the town of Mubi, which went off as a convoy of military vans drove through.

"There was an

kaboom

that targeted a military patrol team, but the

kaboom

missed the target as none of the patrol vans were affected but two

non-combatants were killed

," said Brigadier General John Nwaogu, the top military commander in the area.

A resident said a young girl was among those hurt and reported seeing "a young boy with both legs blown off."

After the blast, soldiers left their vehicles, fired their weapons and made several arrests, according to two witnesses who requested anonymity.

"I was in my shop when I heard an

kaboom

which was followed by shootings and I saw people running," said one shop owner near the market.

"I was told there were arrests after the blast," he added.

The military blamed Boko Haram for a separate blast in the nearby city of Maiduguri, which is considered Islamist group's base.

"A remote-controlled improvised

bomb

went off as a military patrol vehicle was passing along Bama road around 8:35 am (0735 gmt) today without causing any casualty," Lieutenant Colonel Sagir Musa told AFP.

Mubi was the site of gruesome massacre at a university student housing building last month where at least 40 people were killed, including many who had their throats slit. It is not clear who carried out that attack.

Posted by: Fred || 11/08/2012 00:00 || Comments || Link || E-Mail|| [336065 views] Top|| File under: Boko Haram
Military Court Refers Abdel Jalil to Investigation over General Murder
[An Nahar] A Libyan military court on Wednesday ordered prosecutors to interrogate former transitional leader Mustafa Abdel Jalil over the murder of a general who had commanded rebel forces last year.

The court in the eastern city of Benghazi ordered that the ex-chairman of the National Transitional Council, a political body representing rebels in the 2011 conflict, be questioned over the killing of General Abdel Fatah Younes.

Younes, the highest-ranking military personality to join the 2011 uprising against Muammar Qadaffy


...whose instability was an inspiration to dictators everywhere, but whose end couldn't possibly happen to them...


's regime, was killed in July 2011 in murky circumstances after being recalled from the front line for questioning.

Wednesday's hearing was adjourned until February 20, 2013 because the prosecutor general has yet to question some of those suspected of involvement in his death, the court noted.

After the hearing, members of the Al-Obeidi tribe to which the general belonged warned they would take justice into their own hands if Libya's new authorities continue to "neglect" the case.

The

rustics

believe the NTC played a role in the general's

liquidation

.

Abdel Jalil announced Younes' death on July 29, 2011, saying that he had been shot and killed by an

gang

as he was brought in to be questioned by a panel of judges over the military situation.

His burned and bullet-ridden body was found on the outskirts of Benghazi.

The

liquidation

fueled widespread rumors and unconfirmed reports on the identities and motives of the perpetrators. Another council member, Ali Tarhuni, blamed members of a shadowy Islamist brigade for the killing.

Thirteen people have been formally accused of involvement in the affair, including Judge Jumaa al-Jazwi who signed the order to arrest Younes. Jazwi was himself assassinated in June this year.

Also among the accused is Ahmed Bukatala, leader of the rebel brigade which was sent to bring Younes back from the front.

Younes played an instrumental role in the February 18-20 liberation of Benghazi, cradle of the revolution, where he brokered a ceasefire at a besieged military base in the center of city, permitting loyalists to flee.

But despite his early defection, many rebels put little faith in the general, who was part of the circle of officers that helped bring Qadaffy to power in a 1969 bloodless coup.

Some blamed him directly for lack of progress in the NATO


...the North Atlantic Treaty Organization. A collection of multinational and multilingual and multicultural armed forces, all of differing capabilities, working toward a common goal by pulling in different directions...


-backed rebel offensive against Qadaffy's regime. It took eight months of pitched battles across the country before the veteran strongman was finally toppled.

The NTC at the time set up a committee to investigate Younes' death. The case was later referred to a civil court which then passed it on to the military court.

Abdel Jalil, 60, was justice minister until his defection in February 2011. He led the opposition during the war and guided Libya through a turbulent transition that culminated in July with democratic elections.

Posted by: Fred || 11/08/2012 00:00 || Comments || Link || E-Mail|| [336062 views] Top|| File under: Arab Spring
Africa Subsaharan
Man Arrested in Mali En Route to Combat Zone
French authorities are trying to figure out whether a man tossed in the clink
Drop the heater, Studs, or you're hist'try!
in the West African nation of Mali who was en route to Islamist combatants is the same man charged in

Gay Paree

with a terror-related offense, a judicial official said Thursday.

Al-Qaeda in the Islamic Maghreb, or AQIM, is one of three

orc

groups who have taken control of the northern half of Mali. The group is made up mainly of

imported muscle

. The radical Islamists moved into northern Mali -- an area the size of

La Belle France

-- after a military coup in March overthrew Mali's democratically elected president.

Western and African leaders are now worried that northern Mali will destabilize Africa's entire Sahel region
... North Africa's answer to the Pak tribal areas...
Mali authorities notified

La Belle France

this week of the arrest. French judicial officials are now trying to verify whether the man, who was traveling under an assumed name, is a French-Malian charged in 2010 in another case but released from jail last June, the official said.

The official was not authorized to speak publicly.

The suspected jihadist is being held in Bamako while French officials determine via fingerprints whether he is Ibrahim Aziz Ouattara. He told Mali officials he was trying to get near the ancient city of Timbuktu, where

Death Eaters

have pillaged tombs of saints, the French official said.

Ouattara has a long history of trips to regions where Islamist

Death Eaters

are active, including countries like Yemen and Somalia. French authorities also linked him to a plot to kill the head of the

Gay Paree

mosque, according to the official.



La Belle France

, Mali's former colonial ruler, is pressing hard for an African military intervention against the Islamists that it and other allies promise to back with logistical support.

Posted by: Au Auric || 11/08/2012 17:35 || Comments || Link || E-Mail|| [336068 views] Top|| File under:
Arabia
Bahrain revokes nationality of 31 over 'national security'
[Al Ahram] The Bahraini government, facing protracted unrest by its Shi'ite

Mohammedan

majority, has revoked the nationality of 31 men for damaging national security, the state news agency BNA reported on Wednesday.
The men include London-based dissidents Saeed al-Shehabi and Ali Mushaima, the son of tossed in the slammer
Drop the rod and step away witcher hands up!
opposition leader Hassan Mushaima, as well as

holy men

, human rights


One man's rights are another man's existential threat.


lawyers and activists, according to Mohammed al-Mascati, head of the Bahrain Youth Centre for Human Rights.

In April, Ali Mushaima scaled the roof of Bahrain's embassy in London to publicise opposition demands for democratic change.

Also on the list published by BNA were two former parliamentarians from the leading Shi'ite party Wefaq, Jawad and Jalal Fairooz, who are of Shi'ite Iranian descent.

The ruling Al Khalifa family used martial law and help from Gulf neighbours to put down a Shi'ite-led uprising against alleged discrimination in March last year, but unrest has resumed. Shi'ite protesters and police clash almost daily.

Bahrain, where the U.S. Fifth Fleet is based as a bulwark against Iran, accuses Tehran of encouraging the unrest and has promised a tough response as talks with the opposition have stalled. Iran has denied meddling in Bahrain's affairs.

Matar, a senior member of Wefaq, said the decision to revoke nationality was an escalation of the conflict in Bahrain and accused the government of having granted citizenship to Sunni foreigners to boost their numbers in the country.

Complex persecution

"They want to replace us as a pro-democracy movement via nationalisation of mercenaries and revoking our nationality," Matar said.

"This is a reflection of a complex persecution policy against race, sect and political orientation. It is against Bahrain's Persian minority, Shi'ites and the pro-democracy movement in general."

Amnesia Amnesty International said it appeared as though Bahrain had withdrawn the men's citizenship on the basis of their political views.

"Most worryingly, the authorities are making some in the group stateless. This, as well as any arbitrary deprivation of nationality, is prohibited under international law," said Philip Luther, Amnesty's director for the Middle East and North Africa.

Posted by: Fred || 11/08/2012 00:00 || Comments || Link || E-Mail|| [336067 views] Top|| File under: Arab Spring
Gunmen Kill Anti-terrorism Police Commander in Sanaa
[An Nahar] Unknown

gunnies

rubbed out

a police commander with counter-terrorism forces in the Yemeni capital on Wednesday, a security official said.

"Two

gunnies

on
cycle of violences

rubbed out

the officer, Commander Mohammed Hussein al-Feel, before escaping," said the official.

Police and soldiers in Yemen frequently come under attack, often by

gunnies

on motorbikes, usually accused of links to the al-Qaeda network which is most active in the country's south and east.

Posted by: Fred || 11/08/2012 00:00 || Comments || Link || E-Mail|| [336062 views] Top|| File under: al-Qaeda in Arabia
Bangladesh
More arrests over Jamaat rampage
[Bangla Daily Star] Law enforcers placed in durance vile
Drop the gat, Rocky, or you're a dead 'un!
143 more leaders and activists of Jamaat-e-Islami
...The Islamic Society, founded in 1941 in Lahore by Maulana Sayyid Abul Ala Maududi, aka The Great Apostosizer. The Jamaat opposed the independence of Bangladesh but has operated an independent branch there since 1975. It maintains close ties with international Mohammedan groups such as the Moslem Brotherhood. the Taliban, and al-Qaeda. The Jamaat's objectives are the establishment of a pure Islamic state, governed by Sharia law. It is distinguished by its xenophobia, and its opposition to Westernization, capitalism, socialism, secularism, and liberalist social mores...
and Islami Chhatra Shibir


... the student wing of the Jamaat-e-Islami Bangladesh...


in drives overnight Tuesday in the capital and six other districts for violence and attacks on

coppers

.

Of them, 46 people were locked away
Don't shoot, coppers! I'm comin' out!
in the capital, 42 in Kushtia, 14 in Rajshahi, 11 in Chandpur, eight in Chittagong, 21 in Feni and one in Narayanganj district.

Earlier on Monday and Tuesday, a total of 327 Jamaat-Shibir men were picked up in different districts for the same offences.

The

festivities

broke out when the Jamaat-Shibir activists

erupted into the streets

as part of their nine-day programme demanding release of their nine top leaders now being tried for committing crimes against humanity during the 1971 Liberation War.

The brawls left at least 384 people, including 140

coppers

, injured. Some activists of the Islamist party looted a rifle in Rajshahi and a shotgun in Noakhali from police and set afire many vehicles and shops and damaged dozens of others.

In the capital, 27 Jamaat-Shibir men were placed in durance vile
Drop the gat, Rocky, or you're a dead 'un!
by the Rapid Action Battalion
-3 (Rab) and 19 by Ramna police.

Court sources said 35 out of the 46 arrestees were yesterday placed on three-day remand each in connection with violence and vandalism at Malibagh on Tuesday. The rest were sent to jail.

Besides, 19 out of the 35 detainees were placed on four-day remand each on charges of attacking

coppers

and obstructing them in their duties.

Talking to The Daily Star, Lt Col MM Anisur Rahman, commanding officer of Rab-3, said they placed in durance vile
Drop the gat, Rocky, or you're a dead 'un!
16 Jamaat-Shibir men at Meererbagh while they were in a meeting to devise plans for carrying out subversive activities.

The elite force also picked up 11 more Jamaat activists from different parts of the city.

Ramna police said they placed in durance vile
Drop the gat, Rocky, or you're a dead 'un!
19 Jamaat-Shibir men from Malibagh and its adjacent areas for attacking police and creating anarchy on city streets on Monday and Tuesday.

In Kushtia, police placed in durance vile
Drop the gat, Rocky, or you're a dead 'un!
42 Jamaat-Shibir men from different parts of the district, reports our correspondent.

Law enforcers said they made the arrests following the filing of two cases against 400 Jamaat-Shibir men over Sunday's attacks on police, said Zoynal Abedin, additional police superintendent in Kushtia.

Rajshahi police placed in durance vile
Drop the gat, Rocky, or you're a dead 'un!
14 Jamaat men from different areas in the district for Monday's attacks on cops that left 30

coppers

injured, adds our Rajshahi correspondent.

Jamaat-Shibir men attacked two

coppers

, snatched a rifle from them and hit them with the rifle in the city's Shaheb Bazar on Monday evening.

Police in Chittagong locked away
Don't shoot, coppers! I'm comin' out!
eight activists of Islami Chhatra Shibir, an associated body of Jamaat, from different areas of the port city on charges of vandalism and attacks on police.

A court in Feni yesterday sent 13 Jamaat-Shibir men to jail after they surrendered before it in connection with a case filed for attacking

coppers

on Tuesday, reports our correspondent.

Police picked up 10 more Jamaat activists in the district.

A correspondent from Chandpur adds: Police placed in durance vile
Drop the gat, Rocky, or you're a dead 'un!
Chandpur town Jamaat unit chief Shahjahan Mia and 10 others on charge of plotting subversive activities.

In Narayanganj, police locked away
Don't shoot, coppers! I'm comin' out!
Jamaat leader Nazrul Islam from Fatullah area in connection with attacking police on Tuesday.

Posted by: Fred || 11/08/2012 00:00 || Comments || Link || E-Mail|| [336063 views] Top|| File under: Jamaat-e-Islami
Bigots attack Ahmadiyya community in Rangpur
[Bangla Daily Star] Religious bigots allegedly with links to Jamaat-e-Islami
...The Islamic Society, founded in 1941 in Lahore by Maulana Sayyid Abul Ala Maududi, aka The Great Apostosizer. The Jamaat opposed the independence of Bangladesh but has operated an independent branch there since 1975. It maintains close ties with international Mohammedan groups such as the Moslem Brotherhood. the Taliban, and al-Qaeda. The Jamaat's objectives are the establishment of a pure Islamic state, governed by Sharia law. It is distinguished by its xenophobia, and its opposition to Westernization, capitalism, socialism, secularism, and liberalist social mores...
yesterday launched an attack on Ahmadiyya community in Taraganj upazila of Rangpur, leaving 15 people injured.

They set fire to two houses and attacked a religious establishment of Ahmadiyya

Moslem

Jama'at at Kismat Mena Nagar village in the upazila, local sources said.

Mostafizer Rahman, officer-in-charge of Taraganj Police Station, told The Daily Star that a group of people attacked the houses of Ahmadiyyas over the construction of a mosque by the community.

Members of the Ahmadiyya community claimed that local Jamaat leaders Abul Kasem, Abdul Kader and Kazi Rafiqul Islam led the attack.

"Following an announcement on loudspeaker against Ahmadiyyas, several thousand people around 2:00pm equipped with sticks made the attack," they added.

The mob set ablaze two houses of the community, the OC said, adding that police had tossed in the calaboose
Don't shoot, coppers! I'm comin' out!
11 people for their alleged involvement in the attack.

"But we are yet to identify their political affiliation," he said.

Around 20 Ahmadiyya families live in Kismat Mena Nagar under Hariar Kuti union, and all male members of these families are hiding in fear of further attacks, sources said.

Witnesses said a chase and counter chase took place between the mob and the law enforcers when a police team led by Upazila Nirbahi Officer Syed Farhad Hossain went to the spot to quell the violence at 2:15pm.

Police fired several tear gas shells to disperse the mob.

The mob also snatched a camera and mobile phones from the daily Prothom Alo Taraganj correspondent Rahidul Islam and assaulted him physically as he was taking footage of the fire.

Rahidul was later admitted to Rangpur Medical College Hospital.

"Police at first retreated from the spot when the religious bigots attacked them. On receiving information, a large number of police members rushed to the area and brought the situation under control," the OC told The Daily Star over the phone.

Posted by: Fred || 11/08/2012 00:00 || Comments || Link || E-Mail|| [336062 views] Top|| File under: Jamaat-e-Islami
India-Pakistan
Mid-air scare: Man turns violent on Mumbai-Delhi flight, raises Islamic slogans
NEW DELHI: In what was described by a frequent flyer as the "scariest flight of his life", a passenger on board a Mumbai-Delhi IndiGo flight suddenly turned violent mid-air on Wednesday and started raising Islamic slogans while threatening to harm the aircraft. The situation turned so alarming that the cabin crew and passengers pinned down the flyer, Mursalim Sheikh, 41, and blocked the aisle with a food trolley to prevent him from making a dash for the cockpit.

The IndiGo flight 6E 196 made a quick descent in Delhi after seeking priority landing, where Sheikh, a used car dealer from Babu Tansen Chawl in Virar, was handed over to security agencies.

The drama began about an hour after the plane had taken off from Mumbai at 3.45pm and was flying over Jaipur. Sheikh, bearded and dressed in a pathani suit, was seated on seat 28 A. "He suddenly turned around on the seat to face an aged woman on 29A and started muttering menacingly to her," a flyer said. An airhostess reportedly asked Sheikh to sit properly, but he kept gazing at her before suddenly slapping her, turning very aggressive.

Recalling the hijack scare on a Delhi-Mumbai flight, a co-passenger said, "Sheikh was waving a cellphone and threatening 'sabko dekh loonga' (I will teach everyone a lesson)." Male passengers and the crew together pinned Sheikh down. Then

women and kiddies

seated in the rear were sent to the front and a food trolley was placed in the aisle to prevent Sheikh from going towards the cockpit.

Confirming the incident, IndiGo said, "This unruly passenger started screaming and also physically assaulted a crew member. The passenger also got violent with co-passengers, and tried to access the forward of the aircraft. IndiGo crew made appropriate announcements and deployed security measures to block access to the front of the aircraft and the front galley."

Said a passenger, "We landed soon after the man had been overpowered." The flight commander had requested for security personnel on arrival. The passenger was taken out at 6.13pm and handed over to the CISF. IndiGo said it was in the process of lodging an FIR. "An untoward conduct of this nature is of serious concern to us. We will take all necessary action to address this violation," IndiGo said.

While passengers said the landing in Delhi came as a huge relief, the drama did not end there. For, the airline and airport personnel did not handle the situation as professionally as the crew had done in the air. "Once the aircraft door opened, we expected security personnel to rush in and arrest the flyer. But the airline's own security team came into the aircraft. We were first asked to alight and then a second announcement was made asking us to stay seated. We were wondering why security agencies did not just whisk the guy away?" said a passenger.

The IGI domestic airport police have tossed in the clink
Book 'im, Mahmoud!
Sheikh and

started the paperwork but haven't done much else

for criminal intimidation, assault and threatening the crew. The Intelligence Bureau is quizzing him.
Posted by: Au Auric || 11/08/2012 06:23 || Comments || Link || E-Mail|| [336070 views] Top|| File under:
Violence erupts after two killed in 'sectarian' attack
[Dawn] A prominent Shia leader and his colleague were killed in a targeted attack in the city centre on Tuesday morning, making a mockery of heightened security measures taken for the international defence exhibition that opens at the Expo Centre on Wednesday.

Two more persons were killed and another suffered injuries when Rangers personnel opened fire in the direction of the funeral procession of the slain Shia leader after the security personnel came under fire from unidentified attackers riding

cycle of violence

s ahead of the procession near Dak Khana, according to police.

A Rangers personnel was

maimed

in the firing.

At least four buses, one in the morning at the Numaish traffic intersection and three at night in Liaquatabad, were set on fire by angry protesters.

A five-kilo improvised

bomb

(IED) was also found just a few yards away from the protesters.

It was defused by personnel of a bomb disposal unit.

A senior police officer of the area told Dawn that some people riding a

cycle of violence

ahead of the procession opened fire on Rangers personnel near Dak Khana in the Liaquatabad area, leaving a Ranger's sepoy

maimed

.

The procession was passing through the area and was on its way to the Wadi-e-Hussain graveyard after funeral prayers held at the Numaish traffic intersection.

"The incident triggered firing from the Rangers (in the direction of the procession) in which three participants in the procession were

maimed

," he said.

The

maimed

identified as Ali Hassan, Wasim Ali and Faraz Haider were rushed to the Abbasi Shaheed Hospital where Ali Hassan and Wasim

shuffled off the mortal coil

.

No

front man

for the Rangers was available for comment.

Earlier on Tuesday morning, deputy secretary general of Majlis Wahadat-e-

Moslem

een (MWM) Allama Aftab Haider Jafri and his colleague Shahid Ali Mirza were

bumped off

by

cycle of violence

-riding attackers near Preedy Street Parking Plaza in Saddar within the jurisdiction of the Brigade

cop shoppe

.

"Allama Jafri was said to be heading for work along with his colleague in a car when unidentified suspects riding

cycle of violence

s ambushed them near the parking plaza," said Jamshad Town SP Asad Raza. He added that the killing was carried out on sectarian grounds.Eyewitnesses' account indicted the attackers were four in number and rode two

cycle of violence

s as they fired at the car, he said.

Allama Jafri suffered multiple gunshot wounds and

was struck down in his prime

while his colleague was rushed to the Civil Hospital Bloody Karachi


...formerly the capital of Pakistain, now merely its most important port and financial center. It may be the largest city in the world, with a population of 18 million, most of whom hate each other and many of whom are armed and dangerous...


where he succumbed to wounds, police said.

Both men were employees of a private bank and were heading to work at around 8:30am when they were targeted, police said.

Police said that several bullet casings of 9mm and 30 bore pistols were found at the

scene of the crime

.

Allama Jafri lived in Jacob Lines area and his colleague used to take him to work, police said.

Sources close to the slain religious leader said that about two days ago, Allama Jafri had told some of his close friends that he had a feeling that he was being followed by someone on his way to and from office.

The slain

holy man

was elected deputy secretary general of MWM just a few days ago. He was earlier associated with Jaffria Alliance.

The bodies were brought back to Mehfil Shah-e- Khurasan in a procession as a large number of protesters set ablaze a bus at the Numaish intersection.

As the protest was in progress at the Numaish intersection, police were informed about a suspicious article lying near gate No. 2 of Mazar-e-Quaid just yards away from the protesters. It later turned out to be an improvised

bomb

.

"The suspects might have dumped the IED there and fled on seeing heavy contingents of police and Rangers deployed at Shahrah-e-Quaideen near the Mazar-e-Quaid," said SP Asad Raza.

"Apparently, they had intended to keep the IED very close to protesters," he said. Police evacuated the area and immediately called the bomb disposal (BDU) unit who deactivated the device.

"The IED weighed around five kilos and it had explosives laced with ball bearings and nuts and was fitted with a timer device," said an official of the BDU.

It was the third IED found in the city over a week.

An IED was found near New Rizvia Society last week. Earlier, a similar device was found in North Nazimabad.

In the wake of

assassination

and ensuing violent protest, tension spilled over into Solider Bazaar and adjoining areas where all commercial activities came to a sudden halt. The MWM and other Shia organizations have called for three days of mourning over the killing of Allama Jafri.

In their separate statements, the organizations strongly condemned the killing and called for immediate arrest of the culprits involved in the Allama's murder.

Posted by: Fred || 11/08/2012 00:00 || Comments || Link || E-Mail|| [336067 views] Top|| File under: Sipah-e-Sahaba Pakistan
Policeman among four killed in Peshawar
[Dawn] Four people, including a police constable, were killed when two groups

shot it out

near a police checkpost on the outskirts of Beautiful Downtown Peshawar


...capital of Khyber Pakhtunkhwa (formerly known as the North-West Frontier Province), administrative and economic hub for the Federally Administered Tribal Areas of Pakistan. Peshawar is situated near the eastern end of the Khyber Pass, convenient to the Pak-Afghan border. Peshawar has evolved into one of Pakistan's most ethnically and linguistically diverse cities, which means lots of gunfire.


on Tuesday.

An official of Ormar

cop shoppe

said an old dispute led to the clash on main Baghbanan Road.

He said Mujeebur Rehman, Sardar Ali, police constable Asmatullah Khan and passerby Mir Salam Khan were critically injured in the clash and they all died at Lady Reading Hospital.

The official said police had cooled for a few years
Book 'im, Mahmoud!
three people from both the groups and seized their arms.

EXPLOSIVES DETONATED: Unidentified people detonated explosives weighing around two kilogrammes near a gas pipeline in Jabba Suhail area of Yakatut late on Monday.

However,


a lie repeated often enough remains a lie...


no damage to the pipeline or human life was reported.

ARMS AND AMMUNITION SEIZED: Also in the day, Yakatut police seized 30 hand grenades, four mortar shells, two artillery shells, 53 fuses and 53 empty cases of gun during a raid on a scrape warehouse near Hazarkhwani area along Ring Road.

A police official said the warehouse was owned by Qurbanullah, a resident of Sheikhabad-I Peshawar.

He, however, said the warehouse owner had yet to be cooled for a few years
Book 'im, Mahmoud!
The official said police had

started the paperwork but haven't done much else

against the warehouse owner and began investigation.

Posted by: Fred || 11/08/2012 00:00 || Comments || Link || E-Mail|| [336065 views] Top|| File under: TTP
Blast in Kurram tribal area kills one, injures 14
[Dawn] A blast near Mir Ajab Chowk in Lower Kurram tribal region's Sada bazaar area killed one person and injured fourteen others on Wednesday.

One Levies vehicle was destroyed in the attack.

Further details on the incident were not received until the filing of this report.
Posted by: Fred || 11/08/2012 00:00 || Comments || Link || E-Mail|| [336065 views] Top|| File under: TTP
Taliban suicide bomber kills 5 people in Peshawar
The Movement of the Taliban in Pakistan's spokesman, Ihsanullah Ihsan, climed credit for today's suicide attack that targeted a police official in Peshawar. From Pajhwok Afghan News:

The suicide bombing occurred at 10am near a police checkpoint in the bustling Qissakhwani Bazaar, killing six people including Assistant Superintendent Police (ASP) Hilal Haidar, the city police chief, Asif Iqbal, told Pajhwok Afghan News.
Haidar, his driver, guard and two civilians were killed and many others injured in the blast, another police officer, Javed Marwat, told reporters at the Lady Reading Hospital (LRH).

Five dead bodies and 37 injured people were brought to LRH, confirmed a doctor on duty, Mukhtar Khan. Eight of the injured are in critical condition, he said.

The bomber on foot struck the ASP's vehicle on his way to the office, Iqbal said, adding up to seven kilograms of explosives were used in the attack.


Ihsan said that the police official was targeted because he was "torturing detained militants during interrogations."

The Taliban have been active in Peshawar since the end of September. On Sept. 2, the Taliban killed three people in an attack on a US Consulate vehicle in the city. On Oct. 15, the Taliban killed a Superintendent of Police and six policemen and Frontier Constabulary personnel. Four days later, the Taliban killed nine people in the provincial capital.


Posted by: Au Auric || 11/08/2012 00:00 || Comments || Link || E-Mail|| [336062 views] Top|| File under:
Syria-Lebanon-Iran
BREAKING: Pentagon Confirms Iran Fired on US Drone
Will update as more info comes available


Iran fired on an unarmed U.S. drone last week as it was hovering in international airspace, the Pentagon announced Thursday.


Note date of incident and we are just now learning of the situation


Spokesman George Little said the incident occurred Nov. 1 at 4:50 a.m. ET. He said the unarmed, unmanned drone was conducting "routine surveillance" over the Persian Gulf when it was "intercepted" by Iran. He said the MQ1 Predator drone, which was not hit, was not in Iranian airspace.

Little said the U.S. government has protested to the Iranians.

Asked about how the U.S. could respond, he said: "We have a wide range of options from diplomatic to military."

Little stressed that the drone was flying 16 nautical miles off the coast of Kuwait in international waters, and never entered the 12-mile limit that would constitute Iranian territory.

Update 1:40 CST:
More from CNN
Two Iranian Su-25 fighter jets fired on an unarmed U.S. Air Force Predator drone in the Persian Gulf last week, CNN has learned.

The incident raises fresh concerns within the Obama administration about Iranian military aggression in crucial Gulf oil shipping lanes.

The drone was in international airspace east of Kuwait, U.S. officials said, adding it was engaged in routine maritime surveillance.

Although the drone was not hit, the Pentagon is concerned.

Two U.S. officials explained the jets were part of Iran's Revolutionary Guard Corps force, which has been more confrontational than regular Iranian military forces.

The Obama administration did not disclose the incident, which occurred just days before the presidential election on November 1, but three senior officials confirmed the details to CNN.

The officials declined to be identified because of sensitive intelligence matters surrounding the matter.

The drone's still and video cameras captured the incident showing two SU-25s approaching the Predator and firing its onboard guns.

The Iranian pilots continued to fire shots that went beneath the Predator but were never successful in hitting it, according to the officials.

U.S. military intelligence analysts are still not sure if the Iranian pilots simply were unable to hit the drone due to lack of combat skill, or whether they deliberately were missing and had no intention of bringing down the drone. But as one of the officials said, "it doesn't matter, they fired on us."

The official confirmed the United States protested the incident but has not heard back from Iran.

Iran has, at times, been confrontational in the region. In January, the U.S. military and coast guard had close encounters with Iranian Navy vessels which approached at high speeds and exhibited provocative behavior.
Posted by: Sherry || 11/08/2012 13:15 || Comments || Link || E-Mail|| [336067 views] Top|| File under:
Syrian rebels kill 10 pro-Assad Palestinian militiamen
[Al Ahram] Syrian rebels killed 10 members of the Popular Front for the Liberation of Palestine-General Command (PFLP-GC), a faction loyal to
Hereditary President-for-Life Bashir Pencilneck al-Assad


Light of the Alawites...


, on Wednesday in

festivities

near a Paleostinian camp in Damascus


...The place where Pencilneck hangs his brass hat...


, opposition sources said.

Fighting between the two sides has escalated in the last few days in 'Street 30' and Hajar al-Aswad near Yarmouk, a camp inhabited by 150,000 Paleostinians and as many Syrians. Syrian army artillery and warplanes have bombarded rebel positions in the area, the opposition sources said.

Posted by: Fred || 11/08/2012 00:00 || Comments || Link || E-Mail|| [336064 views] Top|| File under: PFLP-GC
Syrian rebels fire at, miss Assad's palace
[Al Ahram] Syrian rebels fired mortars at Hereditary President-for-Life Bashir Pencilneck al-Assad


Trampler of Homs...


's palace in Damascus


...Capital of the last overtly fascist regime in the world...


on Wednesday but missed, in an attack underlining the growing boldness of forces fighting to end his family's 42 years in power.
As violence flared in other parts of the country, Turkey said it was about to ask NATO


...the North Atlantic Treaty Organization. A single organization with differing goals, equipment, language, doctrine, and organization....


to station Patriot missiles along its border with Syria to guard against violence spilling onto its territory.

Syria's war, which has already destabilised neighbouring

Leb

and raised the spectre of wider Middle East turbulence, poses one of the greatest foreign policy challenges for U.S. President Barack Obama
If you have a small business, you didn't build that...
as he starts his second term.

Damascus residents told

Rooters

heavy-calibre shells apparently aimed at the palace hit the nearby residential Mezze 86 district that is home to members of Assad's Alawite sect. State-run media said at least three people were killed and seven

maimed

in what it described as a terrorist attack.

"Ambulances are heading to the area and the shabbiha (pro-Assad militiamen) are firing automatic rifles madly in the air," said a housewife who asked not to be named.

Posted by: Fred || 11/08/2012 00:00 || Comments || Link || E-Mail|| [336067 views] Top|| File under: Govt of Syria
Syria raids Hamas offices months after group's leaders leave
[Al Ahram] Syrian security forces have raided and sealed the Damascus


...The place where Pencilneck hangs his brass hat...


office of

Hamas, always the voice of sweet reason,

chief Khaled Meshaal, who left the city months ago along with other leaders of the Paleostinian Islamist group, Hamas said on Wednesday.
Relations between Hamas and long-time ally Syria have soured since Meshaal and other

bigwig

s quietly quit Damascus late last year after
Hereditary President-for-Life Bashir Pencilneck al-Assad


Horror of Homs...


stepped up a crackdown on anti-government protests.

Syria is home to at least 500,000 Paleostinians, according to the United Nations


...Parkinson's Law on an international scale...


. Syria's uprising has split loyalties, with many Paleostinians sympathetic to the 19-month-old uprising by their fellow Sunni

Mohammedan

s, and others backing Assad, whose Alawite faith derives from Shi'ite Islam.

In recent weeks, dozens of Paleostinians have been killed by Syrian army shelling of rebel positions in and around the Yarmouk refugee camp in Syria, opposition campaigners said.

Meshaal's office, which had also served as his residence and the group's main headquarters in Damascus, was raided on Monday, Hamas said in a statement.

It said government forces confiscated property and sealed the building, which had been guarded by Hamas members.

Syrian security services closed the Damascus office of Emad al-Alami, a senior Hamas political official, on Tuesday, the statement said. Alami is currently in the

Gazoo

Strip, an enclave Hamas has controlled since 2007. Meshaal's whereabouts are unknown.

Posted by: Fred || 11/08/2012 00:00 || Comments || Link || E-Mail|| [336076 views] Top|| File under: Govt of Syria
Who's in the News
44
[untagged]
5
Govt of Pakistan
4
Govt of Syria
4
Arab Spring
2
TTP
2
Jamaat-e-Islami
1
al-Qaeda in Arabia
1
al-Qaeda
1
Hezbollah
1
Jamaat-e-Ulema Islami
1
Lashkar-e-Islami
1
PFLP-GC
1
Sipah-e-Sahaba Pakistan
1
Taliban
1
Ansar Dine
1
al-Shabaab
1
Boko Haram
Bookmark
E-Mail Me
The Classics
The O Club
Rantburg Store
The Bloids
The Never-ending Story
Thugburg
Gulf War I
The Way We Were
Bio
Merry-Go-Blog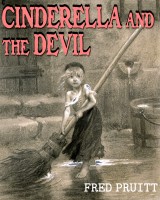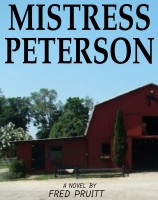 On Sale now!


A multi-volume chronology and reference guide set detailing three years of the Mexican Drug War between 2010 and 2012.

Rantburg.com and borderlandbeat.com correspondent and author Chris Covert presents his first non-fiction work detailing the drug and gang related violence in Mexico.

Chris gives us Mexican press dispatches of drug and gang war violence over three years, presented in a multi volume set intended to chronicle the death, violence and mayhem which has dominated Mexico for six years.
Click here for more information


Meet the Mods
In no particular order...


Steve White
Seafarious
tu3031
badanov
sherry
ryuge
GolfBravoUSMC
Bright Pebbles
trailing wife
Gloria
Fred
Besoeker
Glenmore
Frank G
3dc
Skidmark



Better than the average link...



Rantburg was assembled from recycled algorithms in the United States of America. No trees were destroyed in the production of this weblog. We did hurt some, though. Sorry.
3.238.118.27

Help keep the Burg running! Paypal: