Africa Horn
Roadside blast kills 4 Soldiers in Somalia's port city of Kismayo
(Sh.M.Network)-- At least four soldiers died and more than that number injured in a

roadside kaboom

that rocked on Monday afternoon in Somalia's southern port city of Kismayo, 500 Km south of Mogadishu, reports said.

Reports said the blast occurred near the airport targeting a military convoy carrying Kenyan soldiers serving under the African Union


...a union consisting of 53 African states, most run by dictators of one flavor or another. The only all-African state not in the AU is Morocco. Established in 2002, the AU is the successor to the Organisation of African Unity (OAU), which was even less successful...


mission in Somalia (AMISOM), killing 4 soldiers following the attack.

Kenyan army condoned off the site of the

kaboom

near the airport of Kismayo and began carrying out crackdown to find out the perpetrators. No arrests reported.

It was unavailable to reach Kenyan army officials for comments on the attack and

corpse count

.

No group has said yet it carried out the

kaboom

, but al shabab

beturbanned goons

have in the past claimed more blasts in the city since the allied forces moved in last month.
Posted by: Fred || 11/06/2012 00:00 || Comments || Link || [336069 views] Top|| File under: al-Shabaab
Eight Arrested over Tunisia Opposition Figure Death
[An Nahar]
Eight people have been tossed in the clink
Drop the heater, Studs, or you're hist'try!
over the death of an opposition party official last month during a protest by supporters of Tunisia's ruling Islamists that turned violent, his family said on Monday.

"They tossed in the clink
Drop the heater, Studs, or you're hist'try!
eight people yesterday (Sunday)," said Fethi Naguedh, the brother-in-law of Lotfi Naguedh, who represented the Call of Tunisia party in the southern town of Tataouine, where the violence took place.

The official TAP news agency confirmed the eight arrests, citing police.

The interior minister said Naguedh died of a heart attack when his supporters clashed with those of the ruling Islamist party Ennahda outside his office on October 18.

Officials from the opposition party, however, say he died after being beaten by protesters from the League for the Protection of the Revolution, a grouping close to Ennahda, who attacked his office.

Among those set to sit in solemn silence in a dull, dark dock, in a pestilential prison with a life-long lock
Drop the gat, Rocky, or you're a dead 'un!
on Sunday was Said Chebli, who heads the Tataouine branch of the League, said Naguedh, adding that according to the autopsy, his brother-in-law had been hit 59 times with blunt objects and weapons.

Call of Tunisia's leader Beji Caid Essebsi branded Lotfi Naguedh's death a "political

liquidation

," and President Moncef Marzouki condemned what he referred to as a "lynching."

Posted by: Fred || 11/06/2012 00:00 || Comments || Link || [336065 views] Top|| File under: Arab Spring
Arabia
Two Asians Killed, One Hurt in Bahrain Bombs
[An Nahar] A series of

kaboom

s in the Bahraini capital Manama on Monday killed two Asian expatriates and

maimed

a third, police said in a statement, describing the blasts as "acts of terror."

"There were five

kaboom

s from home-made bombs ... Monday morning" in the Gudaibiya and Adliya districts of Manama, the statement said.

The three victims were all Asian expats, it added.

An initial investigation revealed that an "improvised

bomb

went kaboom! when one of

the dear departed

men kicked" it, police said. He died at the scene.

A second victim sustained serious injuries from another blast in a separate area of the city and was pronounced dead at the hospital, the statement said.

"A third

kaboom

in Adliya seriously injured a man who works as a cleaner," it said.

Police gave no details of the intended targets of the blasts nor who might be responsible. They also gave no information on the remaining two blasts.

Bahrain's main

Iranian catspaw

Al-Wefaq condemned the attacks but cautioned that "due to the absence of independent human rights


One man's rights are another man's existential threat.


and media parties, it is difficult to clearly determine the truth behind the incidents."

In a statement, Al-Wefaq said it "refuses violence" and "condemns these incidents."

Bahraini police have been targeted in past months in what officials have described as "terrorist acts."

In October, two

coppers

died after sustaining serious injuries from an IED attack.

In April, an IED went kaboom! in a Shiite village on the outskirts of Manama seriously wounding two other

coppers

.

Sporadic protests have intensified since a March 2011 crackdown ended a month of protests in central Manama demanding democratic reforms.

According to the International Federation for Human Rights (FIDH), 80 people have died in Bahrain since the start of the violence on February 14 last year.

Posted by: Fred || 11/06/2012 00:00 || Comments || Link || [336066 views] Top|| File under: Arab Spring
Workers Receive Death Threats after Yemen Seizes Arms Cargo, Site
[Yemen Post] Workers at the Aden port have been threatened to be killed and fired from their jobs after they refused to accept a bribe in return for keeping silent over the arms cargo which was seized on Saturday, Alahale website reported.

Three workers at the port received telephone calls from unknown numbers and were threatened to get shameful fate, the website quoted a statement by local sources.

"A minister from the power-sharing government has arrived in Aden and is searching for a legal document to bury the topic of the Turkish-made pistols cargo," it quoted the statement, that was posted on the Bandar Aden website.

Earlier today, a Yemeni official said the pistols were shipped inside biscuit boxes for a domestic trader with the name of Rashid Al-Badani.

Furthermore, Alahale quoted local sources as saying the cargo included more than 3000 pistols worth $120 million that were imported from a special Turkish company.

The seizure was almost the second in the past few months after the Iranian products that were shipped to the country to reassemble them and produce weapons including missiles.

Iran has been accused of providing financial, military and technical assistance to the Shiite Houthi
...a Zaidi Shia insurgent group operating in Yemen. They have also been referred to as the Believing Youth. Hussein Badreddin al-Houthi is said to be the spiritual leader of the group and most of the military leaders are his relatives. The Yemeni government has accused the Houthis of having ties to the Iranian government, which wouldn't suprise most of us. The group has managed to gain control over all of Saada Governorate and parts of Amran, Al Jawf and Hajjah Governorates. Its slogan is "God is Great,

Death to America™

", Death to Israel, a curse on the Jews" ...
Group in Saada on the border with Soddy Arabia


...a kingdom taking up the bulk of the Arabian peninsula. Its primary economic activity involves exporting oil and soaking Islamic rubes on the annual hajj pilgrimage. The country supports a large number of princes in whatcha might call princely splendor. When the oil runs out the rest of the world is going to kick sand in their national face...


.

Posted by: Fred || 11/06/2012 00:00 || Comments || Link || [336069 views] Top|| File under: Govt of Iran
Yemen Says Arms Cargo "Was Shipped to Domestic Trader"
Yemen said on Sunday the pistols shipment which was seized in the port city of Aden was shipped for the Yemeni trader Rashid Saleh Abdu Al-Badani who lives in the capital Sanaa, the official news agency Saba reported quoting a statement by chairman of the customs authority.

Muhammad Mansour Zamam, the chairman, said the ship, May OMF, which carried the Turkish-made pistols originated in Turkey on October 6 passing through the Saudi city of Jeddah and arrived in Aden October 20.

"The pistols were hidden inside biscuit boxes and was discovered after the shipt left the free zone container terminal to the customs port on Eid day," he said.

"When the authorities checked the cargo with advanced systems, they discovered the arms which were registered as biscuits and other foodstuffs," he said.

The cargo included 246 pistols, 2925 pistol frames, 2445 cartridges, and about 7998 spare parts of pistols, Zamam said in a press statement after deputy interior ministry held talks with officials from the customs office in Aden.

The pistol cargo was seized on Saturday as Yemen is struggling to cope with big challenges topped by insecurity that were deepened by the latest developments, mainly the 2011 uprising.


Posted by: Fred || 11/06/2012 00:00 || Comments || Link || [336070 views] Top|| File under: Govt of Iran
Yemen Police Thwart Attempt to Kidnap Filipino
[Yemen Post] The Yemeni police have thwarted an attempt to kidnap a Filipino in the capital Sanaa.

Official sources said the police intercepted a car at 45th St in downtown the capital Friday and discovered the Filipino, in his 30s, was put inside the car and covered with a polestar blanket.

"The two would-be kidnapers tried to bribe the police with a lot of money and a machine gun to let them go without checking their car, but the

coppers

refused," the sources said.

"The car did not have a number plate. It was suspicious and later seized along with the would-be kidnappers inside it," the official said.

The Filipino, his name written like this Nar Sisco, worked for a private Yemeni company.

Several foreigners have been kidnapped in Yemen this year, most of whom by Al-Qaeda

faceless myrmidons

in south Yemen.

Tribesmen usually kidnap foreigners including tourists to pressure the government to meet special demands such as ransom, releasing detailed fellows or providing basic services.

Separately, Yemen said it has lost more than $200 million due to maritime piracy off the Gulf of Aden.

The statement was made at the meeting of the Indian Ocean Rim-Association for Regional Cooperation (IOR-ARC) which was held in India recently.

Foreign minister, Abu Bakr Al-Qirbi, said the losses occurred fter warships of those patrolling the area to fight

Somali pirates

intercepted Yemeni fishing boats and because of attacks by pirates on fishing boats.

"The losses have remarkable impacts on Yemen's economy," he said, urging better cooperation among the association's members to protect the regional waterways.

Posted by: Fred || 11/06/2012 00:00 || Comments || Link || [336065 views] Top|| File under:
Saudi King Names Qaida Arch Foe as Interior Minister
[An Nahar]
King of the Arabians, Sheikh of the Burning Sands Abdullah


... Fifth out of 37 sons of King Abdulaziz to ascend to the throne. He is, after his half-brothers Bandar and Musa'id, the third eldest of the living sons of Abdul Aziz ibn Saud. Abdullah's mother is from the Rashid clan, longtime rivals of the Saud. He has 6 sons and 15 daughters and about $20 billion. His youngest son is just seven years old...


on Monday appointed as interior minister Prince Mohammed bin Nayef, who has led a crackdown on al-Qaeda and survived a suicide

kaboom

claimed by the jihadists.

The monarch removed half-brother Prince Ahmed bin Abdul Aziz from the position "upon his request," according to a royal decree published on SPA state news agency, adding that he replaced him with Prince Mohammed.

Prince Mohammed is the son of Prince Nayef, who served as the kingdom's interior minister for 37 years until he died in June, and was replaced by Prince Ahmed, who was his deputy.

The new minister, who had served as assistant minister for security affairs since 1999, has effectively led the kingdom's crackdown on al-Qaeda, following a wave of deadly attacks between 2003 and 2006.

He survived a

suicide kaboom

in August 2009 when a bomber managed to infiltrate the prince's security and detonated his implanted explosives next to him.

Prince Mohammed suffered only superficial injuries, but apart from the bomber, who was killed, no other serious casualties were reported.

The Yemen-based Al-Qaeda in the Arabian Peninsula

grabbed credit

for the attack.

It was the first high-profile al-Qaeda attack on the government since

cut-throats

rammed a

car boom

into the fortified interior ministry in Riyadh in 2004.

It was also the first strike on a member of the royal family since al-Qaeda launched a wave of attacks in the kingdom in 2003, targeting Western establishments and oil facilities and leaving more than 150 Saudis and foreigners dead.

Posted by: Fred || 11/06/2012 00:00 || Comments || Link || [336065 views] Top|| File under:
Saudi Arabia: Qaida Gunmen Kill 2 Border Soldiers
[An Nahar] Suspected al-Qaeda

cut-throats

rubbed out

two Saudi soldiers in a clash Monday as they attempted to infiltrate the kingdom's borders into neighboring Yemen, the interior ministry said.

Ten Saudi

cut-throats

who were recently released from prison, in addition to a Yemeni, were all tossed in the clink
Maw! They're comin' to get me, Maw!
after they ambushed a border guard patrol and killed two soldiers, the ministry said.

"Security forces were able to pursue those assailants as they attempted to cross the Saudi border into Yemeni territory," the ministry said in a statement carried by SPA state news agency, adding that four

gunnies

were

maimed

in a firefight.

The ministry said the

gunnies

ambushed the patrol at dawn in the Sharura zone in the southwestern district of Najran.

"All those tossed in the clink
Maw! They're comin' to get me, Maw!
among the Saudi (militants) had been tossed in the clink
Maw! They're comin' to get me, Maw!
in the past over links with the deviant group," the ministry said, using a term that is usually employed to refer to al-Qaeda

bad boy

s.

It said they were "recently released" from prison.

Posted by: Fred || 11/06/2012 00:00 || Comments || Link || [336065 views] Top|| File under: al-Qaeda in Arabia
Caribbean-Latin America
Mexican security forces bag 6 bad guys in Piedras Negras

For a map, click here. For a map of Coahuila state, click here

By Chris Covert
Rantburg.com

A series of running gunfights took the lives of six armed suspects in Piedras Negras, Coahuila on Sunday and Monday, according to Mexican news accounts and Twitter reports.

According to a news item posted on the website of Milenio news daily, the gunfights began at about 1100 hrs Sunday when Policia Federal (PF) operatives encountered armed suspects, killing four. The location in Piedras Negras of Sunday's encounter has not been disclosed.

Monday three separate gunfights took place within minutes of one another leaving another three armed suspects dead and two PF operatives wounded.

The first encounter took place near the intersection of calles Berrueto and Diamante in Los Espejos colony at about 1410 hrs.

Forty minutes later at 1450 hrs in Periodistas colony a second gunfight took place. Three minutes later a third encounter took place, this time leaving two armed suspects dead. One vehicle and three rifles were seized in the aftermath of the gunfight.

Piedras Negras is suffering from a severe increase of drug gang activities attributable to the prison break in late September, which sprang 129 inmates, reportedly most of them members of Los Zetas. Mexican security forces have reinforced the area in response.

At last count, of the 129 escapees, 104 remain at large.

Ciudad Acuna, another border city near Piedras Negras, was where the son of disgraced former Coahuila governor Humberto Moreira was murdered. Eduardo Moreira was murdered in October.

Chris Covert writes Mexican Drug War and national political news for Rantburg.com
Posted by: badanov || 11/06/2012 00:00 || Comments || Link || [336066 views] Top|| File under:
India-Pakistan
Key ANP leader shot dead in Charsadda
[Dawn]
Unidentified

gunnies

on Monday

rubbed out

a key local political leader in Pakistain's restive northwestern province of Khyber-Pakhtunkhwa


... formerly NWFP, still Terrorism Central...


, police officials said.

Sabiullah Khan, senior vice president of Charsadda district chapter of the Awami National Party's (ANP) -- the ruling party in the province -- was attacked in Darabo village in Shabqadar tehsil's Battagram area. One other person was also injured in the attack

Shabqadar local police official Wahid Gul confirmed that the ANP leader was dead. He said that the Khan "was going to his home village when he was

rubbed out

."

Arbab Tahir ANP's information secretary confirmed that death of Sabiullah. He said that he was key leader of ANP in Charsadda district and had been recently promoted to senior vice president.

The body of

the dear departed

was shifted to the DHQ hospital. No

cut-thoat

group has so far

grabbed credit

for the attack.
Posted by: Fred || 11/06/2012 00:00 || Comments || Link || [336065 views] Top|| File under: TTP
Three shot dead in Hyderabad
[Dawn] After months of sectarian and ethnic killings and incidents of targeted shootings in Bloody Karachi


...formerly the capital of Pakistain, now merely its most important port and financial center. It may be the largest city in the world, with a population of 18 million, most of whom hate each other and many of whom are armed and dangerous...


, the wave of lawlessness appears to have taken hold of Hyderabad, the second largest city of Sindh.

Two members of the non-political Dawoodi Bohra community were

rubbed out

on Saturday night and three men belonging to an organization of Barelvi school of thought were killed on Sunday night in the Gari Khata area.

Three others

were maimed

, two of them seriously.



The dear departed

were identified as Shakeel, Kashif and Mustafa Kamal, the patron of Ghausia Foundation.

The injured included Maqbool, Rizwan and Imran. The seriously injured Maqbool and Rizwan are being taken to a

Bloody Karachi

hospital, according to doctors at Liaquat University Hospital.

Kamal and Kashif lived in Mughal Plaza and Shakeel in Resham Gali.

"Two

gunnies

, both wearing pant/shirt and one of them sporting a cap, sprayed us with bullets in the one-room office of Ghausia Foundation," Imran told Dawn in hospital while his condition was said to be stable.

"We hold 'mehfil-e-Ghausia' on the 17th of every lunar month in a mosque on Station Road. The mehfil was held and we were discussing it when the assailants attacked us," he said.

Muttahida Qaumi Movement


...English: United National Movement, generally known as MQM, is the 3rd largest political party and the largest secular political party in Pakistain with particular strength in Sindh. From 1992 to 1999, the MQM was the target of the Pak Army's Operation Cleanup leaving thousands of urdu speaking civilians dead...


's Cantonment sector office is located in the same former Star Light hotel which houses Ghausia Foundation's office. Initially it was taken as an attack on the MQM office.

"Both the assailants escaped. They used two weapons, one of them fitted with silencer," added Imran.

"I called police helpline soon after hearing the gunshot," said a lawyer, whose office is located on the same floor.

The Gari Khata area around the Hyder Bux Jatoi roundabout plunged into chaos. Shops and a filling station were closed. People gathered outside the building.

SSP Hyderabad Farid Jan Sarhandi, who had rushed to the spot, said: "We have picked up some people who were in the building for interrogation and have recovered a rifle." He said it was too early to comment on the nature of the attack.

Former taluka nazim


...small time big shot, the chief elected official of a local government in Pakistan, such as a district, tehsil, union council, or village council...


Jalilur Rehman was

bumped off

near a private hospital in the Phulelli

cop shoppe

area on Sunday morning.

Posted by: Fred || 11/06/2012 00:00 || Comments || Link || [336070 views] Top|| File under: al-Qaeda in Pakistan
Three Killed in Bombing at Baghdad Shiite Mosque
A

car boom

ing near a Shiite mosque in east Storied Baghdad


...located along the Tigris River, founded in the 8th century, home of the Abbasid Caliphate...


killed three people on Monday, as worshipers continued to mark a key date in the Shiite calendar, officials said.

The blast struck at around noon (0900 GMT) near the al-Obeidi mosque in the east of the capital, killing three people and wounding eight others, according to security and medical officials.

It came as Shiite worshipers mark Ghadir, the day in the Islamic lunar calendar when the Prophet Mohammed is said to have named Imam Ali, his cousin and son-in-law, as his immediate successor, according to Shiite belief.

Though Ghadir fell on Saturday, Shiite

Mohammedan

s in Iraq have continued to mark it over subsequent days.

Seven other people were also

maimed

on Monday by a blast in the town of Taji, just north of Storied Baghdad, officials said.

The latest deaths came after figures released on Thursday showed a sharp decline in attacks last month, with the number of people killed the lowest since June.

Posted by: Fred || 11/06/2012 00:00 || Comments || Link || [336071 views] Top|| File under: al-Qaeda in Iraq
Southeast Asia
Philippine Communist Rebels Shoot Dead 4 Soldiers
[An Nahar] The Philippine military said Monday communist rebels killed four unarmed soldiers in an ambush, further hurting efforts to revive stalled talks aimed at ending one of Asia's longest-running rebellions.

At least 10 New People's Army (NPA) rebels

bumped off

the soldiers as they were returning to their base from a trip to the local market near the southern city of Davao on Sunday, the military said.

"The soldiers were in civilian clothes and were unarmed," military

front man

Lieutenant Colonel Lyndon Paniza told Agence

La Belle France

Presse. "This is a treacherous attack by the NPA."

He said the soldiers belonged to an army unit engaged in humanitarian activities in remote villages on the fringes of Davao, the biggest city on the country's violence-plagued Mindanao island.

The government's chief peace negotiator with the communists, Alexander Padilla, warned the attack would hurt efforts to resume peace talks with the rebels.

"This will impact on the sentiments going forward in the

grinding of the peace processor

," Padilla told AFP.

Peace talks were due to have resumed in Norway last month. But Padilla said they were called off because of the rebels' long-standing condition that, before negotiations resume, 18 jugged
Please don't kill me!
comrades must be released.

He said the ambush appeared to be part of a fresh offensive by the rebels to pressure the government into releasing the jugged
Please don't kill me!
communist leaders.

Posted by: Fred || 11/06/2012 00:00 || Comments || Link || [336071 views] Top|| File under: Commies
Syria-Lebanon-Iran
Blast hits oil pipeline near Homs
An explosion struck the main oil pipeline feeding a refinery on the western edge of Homs on Tuesday during fighting between rebels and army forces in the area, according to opposition activists. A video, which could not be independently verified, showed thick smoke rising from the pipeline which links oil fields in the east with the Homs refinery, one of two in the country.

Nader al-Husseini, an opposition campaigner, said, "The pipeline blew up overnight when fighting broke out after the Free Syrian Army launched concerted attacks against army roadblocks in the area."
Posted by: ryuge || 11/06/2012 04:59 || Comments || Link || [336066 views] Top|| File under:
Israel Says Army Vehicle Hit by Gunfire from Syria
[An Nahar] An Israeli military vehicle on the occupied Golan Heights was hit by gunfire from neighboring Syria on Monday, the Israeli army said.

"A military vehicle traveling in the Golan was hit by gunfire from Syria. Apparently they were stray bullets, and there were no injuries" to those aboard the vehicle, a military

front man

told Agence

La Belle France

Presse.

"The incident occurred in the central sector of the Golan Heights near the demarcation line," he said, adding that the Israeli army took no action in response.

Israel's armed forces chief Lieutenant General Benny Gantz said on Sunday that his country could become involved in the Syrian conflict, as fighting between regime forces and rebels raged near Israeli positions on the strategic Heights.

"This is a Syrian affair that could turn into our affair," Gantz was quoted as saying by the army's website during a visit to troops. It added that he told the soldiers to be alert, but did not elaborate further.

Posted by: Fred || 11/06/2012 00:00 || Comments || Link || [336069 views] Top|| File under: Govt of Syria
Over 30 Killed in 24 Hours at Damascus Palestinian Camp
[An Nahar] More than 30 people were killed in a 24-hour period in a Paleostinian refugee camp south of the Syrian capital Damascus


...The capital of Iran's Syrian satrapy...


amid fierce

festivities

between the army and rebels, Paleostinian sources said on Monday.

Seven people were killed Monday when a mortar landed on a mini-bus traveling along the western edge of the Yarmouk Paleostinian camp, according to Paleostinian sources and Syrian state television


... and if you can't believe state television who can you believe?


"All night through to Monday, the residents heard deafening sounds of shelling, but this morning there are many people in the streets, the shops are open and traffic is normal," a resident told Agence

La Belle France

Presse on condition of anonymity.

The day before, 24 people were killed when at least 10 shells fell on a southern part of the camp, according to a Facebook page called "Yarmouk Camp News" run by local residents, which listed the names of the victims.

The Syrian Observatory for Human Rights reported five killed, including three children and one woman, in Monday's mortar attack.

The

Britannia

-based Observatory, which relies on a network of activists, lawyers and medics, had reported eight killed on Sunday by mortar fire.

According to the resident, fighting on the outskirts of the camp lasted 24 hours, pitting the rebel Free Syrian Army against government troops, backed by members of the

Popular Front for the Liberation of Paleostine

-General Command (PFLP-GC).

"Dozens were killed or

maimed

on Sunday during fighting when the so-called Free Syrian Army (FSA) tried to infiltrate the camp... but were pushed back," PFLP-GC

front man

Anwar Raja told AFP.

According to the Observatory,

festivities

began in the border districts of al-Hajar al-Aswad and moved to the outskirts of Yarmouk, where PFLP-GC fighters joined on the side of the regime and other Paleostinian factions fought with the rebels.

Fighting had erupted last Tuesday between rebels and pro-regime Paleostinian fighters backed by troops in Yarmouk, the largest Paleostinian refugee camp in Syria with some 148,000 residents.

The PFLP-GC is headed by Ahmad Jibril, a staunch ally of
Hereditary President-for-Life Bashir Pencilneck al-Assad


Lord of the Baath...


, who has been fighting an unprecedented revolt against his regime that began as a peaceful uprising in March 2011 and steadily militarized under repression.

In early August, Paleostinian President the ineffectual Mahmoud Abbas


... a graduate of the prestigious unaccredited Patrice Lumumba University in Moscow with a doctorate in Holocaust Denial...


condemned shelling on the camp, which killed 21 civilians including two children, and chided the PFLP-GC for its role in dragging Paleostinians into the bloody conflict.

Posted by: Fred || 11/06/2012 00:00 || Comments || Link || [336066 views] Top|| File under: Govt of Syria
Car Bomb Kills 50 Regime Troops in Syria as Air Strikes Pound Rebels
[An Nahar]
Syrian rebels launched a devastating car

kaboom

Monday that killed 50 pro-regime fighters, a watchdog said, as air strikes pounded rebel positions and the opposition met for talks on an overhaul.

The suicide car

kaboom

on a military post in the central province of Hama struck early Monday, killing at least 50 government troops and loyalist militiamen, the Syrian Observatory for Human Rights said.

"The post, located at the Center for Rural Development, is the largest gathering place for troops and pro-regime

forces of Evil

in the region," said the Observatory, a

Britannia

-based monitoring group.

Regime aircraft meanwhile continued to pound rebel-held positions around the country, with one air strike killing at least 20 rebel fighters in the town of Harem in the northwestern province of Idlib, the Observatory said.

The rebels have scored significant wins in recent weeks and hold swathes of territory in the country's north, but have come under intense bombardment from the air as
Hereditary President-for-Life Bashir Pencilneck al-Assad


Lord of the Baath...


's regime seeks to reverse rebel gains.

Clashes also broke out Monday around Damascus


...Capital of the last overtly fascist regime in the world...


and in Syria's second city Aleppo


...For centuries, Aleppo was Greater Syria's largest city and the Ottoman Empire's third, after Constantinople and Cairo. Although relatively close to Damascus in distance, Aleppans regard Damascenes as country cousins...


, and state television


... and if you can't believe state television who can you believe?


reported a car

kaboom

in the capital had left four dead and dozens

maimed

.

Fighting erupted in southern districts of the capital on the edge of the Yarmouk Paleostinian camp, the Observatory said, with Paleostinian sources saying 31 people had died from shelling at the camp on Sunday and Monday.

In Aleppo, fighting broke out at a roundabout at the northwestern entrance to the city in Zahraa district and on the airport road to the southeast, the Observatory and residents said.

One resident of a district near Zahraa said Monday's fighting in the area was the heaviest in recent days.

"It's been almost one week that we are living in terror at night. We hear everything --

shootout

s, tank shelling,

kaboom

s... The

festivities

before dawn today were the worst all week," Samir, a 37-year-old pharmacist, told Agence

La Belle France

Presse.

The Observatory said at least 105 people, including 55 soldiers and pro-regime fighters, had been killed in the violence on Monday.

The escalating conflict has added urgency to a meeting of the Syrian National Council in Qatar, where the United States is reportedly pressing for a new umbrella organization to unite the country's fractured opposition.

According to the reports, which emerged after U.S. Secretary of State Hillary Clinton
... sometimes described as America's Blond Eminence and at other times as Mrs. Bill, never as Another Al Haig ...
said the SNC was not representative, long-time dissident Riad Seif is touted as the potential head of a new government-in-exile dubbed the Syrian National Initiative.

Seif on Sunday denied planning to head such a government, while SNC chief Abdel Basset Sayda denounced what he called "efforts to bypass the SNC".

At the talks on Monday, SNC members approved a restructuring project that will see the organization add 200 new members representing 13 different political groups, SNC

front man

Ahmad Kamel told AFP.

On Tuesday SNC members will hold a debate on a proposal put forward by Seif to create a new political body to represent the opposition, folding in the SNC and other anti-regime groups.

The SNC lashed out on Friday at alleged U.S. interference with the opposition, accusing Washington of undermining the revolt and "sowing the seeds of division" by seeking its overhaul.

On the diplomatic front, Russian Foreign Minister Sergei Lavrov accused countries that support Syria's rebels of encouraging them to fight rather than pressuring them to negotiate an end to the conflict.

Russia, one of the Syrian regime's most influential foreign allies, held no sway over the rebels, Lavrov said at a news conference in Cairo with his Egyptian counterpart Mohammed Kamel Amr.

Countries that do have influence over the rebels, among them some Gulf Arab states and Western powers such as the United States, should encourage them to "sit at the negotiating table," Lavrov said.

Instead, some of these countries prefer to "unify the rebels not on the basis of negotiations but on the basis of continuing the fighting," he said.

Lavrov met Sunday with Arab League


...an organization of Arabic-speaking states with 22 member countries and four observers. The League tries to achieve Arab consensus on issues, which usually leaves them doing nothing but a bit of grimacing and mustache cursing...


chief Nabil al-Arabi for talks, after which Arabi said "there wasn't any agreement on anything" during the discussions.

Russia and China have stymied Western- and Arab-backed efforts to put more pressure on Assad's regime by blocking U.N. Security Council resolutions.

Posted by: Fred || 11/06/2012 00:00 || Comments || Link || [336064 views] Top|| File under: Govt of Syria
Who's in the News
29
[untagged]
4
Arab Spring
3
Govt of Iran
3
Govt of Syria
2
al-Qaeda in Arabia
2
Lashkar-e-Islami
2
Govt of Pakistan
1
Govt of Sudan
1
TTP
1
Jamaat-e-Ulema Islami
1
al-Shabaab
1
al-Qaeda in Pakistan
1
al-Qaeda in Iraq
1
Commies
Bookmark
E-Mail Me
The Classics
The O Club
Rantburg Store
The Bloids
The Never-ending Story
Thugburg
Gulf War I
The Way We Were
Bio
Merry-Go-Blog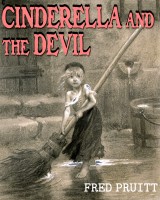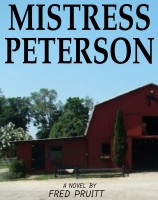 On Sale now!


A multi-volume chronology and reference guide set detailing three years of the Mexican Drug War between 2010 and 2012.

Rantburg.com and borderlandbeat.com correspondent and author Chris Covert presents his first non-fiction work detailing the drug and gang related violence in Mexico.

Chris gives us Mexican press dispatches of drug and gang war violence over three years, presented in a multi volume set intended to chronicle the death, violence and mayhem which has dominated Mexico for six years.
Click here for more information


Meet the Mods
In no particular order...


Steve White
Seafarious
tu3031
badanov
sherry
ryuge
GolfBravoUSMC
Bright Pebbles
trailing wife
Gloria
Fred
Besoeker
Glenmore
Frank G
3dc
Skidmark



Better than the average link...



Rantburg was assembled from recycled algorithms in the United States of America. No trees were destroyed in the production of this weblog. We did hurt some, though. Sorry.
44.212.96.86

Help keep the Burg running! Paypal: