-Short Attention Span Theater-
Geezer Guns mugger Gets arrested (or why I left NY)
Don't ya hate this crap?


A mugger in the Bronx got quite a surprise when the 80-year-old man he attacked in an elevator pulled out a .38 caliber handgun. There was a struggle, a shot was fired, and now the elderly victim is being criminally charged.


Whats the charge sir? resisting mugging without a license?


Marcus Solis is in the Mott Haven section of the Bronx where he talked with the man. Lester Campbell says the gun belonged to his mother, and that it was passed onto him when she died. And he said he would carry it with him when he went to cash checks. Campbell had just cashed his Social Security check and gone to the supermarket near his house, when the mugger followed him into the elevator of his building. What the mugger didn't realize was that the octogenarian was packing heat. And after Campbell pulled out his gun, a fierce struggle ensued.

Lester Campbell, Mugging Victim: "He tried to keep the barrel away from him, twisting and turning. And when I was going to pull it, see, I lose some grip. And that's when he started twisting and twisting."

The mugger had knocked Campbell to the ground and ripped his pants while grabbing for his wallet. The retired security guard fired one shot that hit the side of the elevator, and richotted up into the ceiling. The elevator stopped on the third floor where the suspect ran out, and Campbell cried out for help. The thief made off with $262 in Social Security money. And now Campbell's eye is bloodshot, and his cheek is purple from injuries he received in the assault. Police however arrested Campbell and charged him with misdemeanor criminal possesion of a weapon. While he admits he knew the gun was unlicensed, Campbell insists he did nothing wrong.

Lester Campbell: "He had no business doing that. I was minding my business. I don't bother nobody."

Ernest McKenzie, Building Resident: "The way I feel, if he didn't have the gun probably something would happen to him, serious. And at the same time, he has to be licensed."
Ernest was on break from his new movie "Ernest
rethinks the Constitution"
Police confiscated the gun, along with another one in the apartment. So Campbell was cited for two counts of misdemeanor criminal possession of a weapon, and was given a desk appearance ticket. He'll have a court appearance next month.
Posted by: chriskarma || 11/06/2003 2:47:18 PM || Comments || Link || E-Mail|| [379 views] Top|| File under:
Jealous Wife Tries to Castrate Husband
She should've just hired a penis snatcher...


PHNOM PENH, Cambodia - A popular karaoke performer was hospitalized after his jealous wife tried, but failed, to cut off his penis while he slept Wednesday, Phnom Penh police said.


Tried but failed? Well, it's the thought that counts...


Kan Bun Hou, 26, was asleep when his wife, Ma Len, attacked him with a razor blade, said Touch Sarin, a Phnom Penh police chief. Police were looking for the woman, who fled after the attack.


Close shave, eh there, Kan?


"The injury is not severe. It could have been worse if she had used scissors," he said.


EEEEEEEEEEEWWWWWWWWWWWWWW!!!


"His wound is treatable."


Rub some dirt on it and take a lap. That's what coach used to say...


The attack apparently stemmed from Kan Bun Hou's popularity as a karaoke performer. The couple had fought the day before.


Karaoke? Sounds justifable to me. She just couldn't take it anymore...


"He's a handsome man and used to party a lot at night," Touch Sarin said.


Looks like a lifestyle change might be in the card for Karaoke Man.


In August, a man was allegedly killed by his wife after she squeezed his testicles until he fainted and then tied his neck to a bed with a scarf. The woman, who said her husband used to beat her, turned herself in to the police.


Wonder what he was into? Show tunes, maybe?
Posted by: tu3031 || 11/06/2003 12:27:34 PM || Comments || Link || E-Mail|| [277 views] Top|| File under:
Europe
Ever wondered why Euro media is so left wing?
Blame public television. In Finland (pop. 5,000,000) alone, mandatory fees to support public TV amount to probably $470m a year. To put that amount in perspective, Federal government contributions to PBS stations amount to about $400m a year here, and PBS puts out its version of current events and news to 290m people.



License to View Needed for New Nokia TV Phone

HELSINKI (Reuters) - Planning to buy the new Nokia cellphone that allows you to watch television? Don't forget to tell the government -- they might want to charge you for it. Nokia unveiled the 7700 model last week, a space-age looking device with a large touch-screen display that gives users the possibility to watch TV. The 500 euro ($572) device is due to hit the shops in the second quarter of next year. But there could be a catch. Most European nations charge their citizens a license fee to cover the costs of public service television.

In Finland, owning a TV set is the only condition for having to pay the license, which currently costs 165 euros ($188.8) per year. One license covers all television sets in the household. An official at Finland's communications watchdog FICORA said users of the 7700 would need to have a license, but he did not think it would be an issue for owners. "If you can use it as a TV, it's a TV set. But if you can pay that for that kind of telephone I think you can afford to pay the TV fee," said Esko Kotilainen, director of television fee administration at FICORA.

Nokia said it was looking into regulatory matters with the phone, which will open up a new category of mobile entertainment devices. "One of the goals with doing this pilot project is to find out what the issues are that need to be resolved, and obviously, regulatory issues are a big part of that," said spokesman Damian Stathonikos at Nokia Mobile Phones.

Posted by: Zhang Fei || 11/06/2003 3:58:37 PM || Comments || Link || E-Mail|| [381 views] Top|| File under:
Great White North
Canadian Thought Police Strike Again
Better get that border fence ready. EFL:


An American evangelist's television series on Islam in America was canceled by a Canadian station after the first program because Muslims complained his tone and demeanor was an incitement of hatred. San Antonio-based pastor John Hagee's "tone in his comparison of what Christians believe according to the Bible and what Muslims believe according to the Quran" violated the code of ethics of Toronto station CTS, said Program Manager Rob Sheppard in a letter of apology to a Muslim activist group.
Sheppard told WorldNetDaily he believes Hagee's primary intent was not to preach from his religious convictions but to incite hatred. "It was a tonal thing," he said. "You could see what he was trying to do by his tone and body language." It wasn't so much his exact words, Sheppard said, but Hagee's purported inference Muslims cannot be loyal Americans.


So, it's not what he said, but how he said it.


CTS pulled the final two of three programs in the series titled "Islam in America," scheduled to run in August on "John Hagee Today," which continues in its regular time slot, albeit under closer scrutiny, according to Sheppard. The program manager said his station's actions – a letter of apology to Muslims and a warning to Hagee's group – was prompted by 50 to 100 letters of complaint from viewers, followed by contact from the Council on American-Islamic Relations Canadian branch in Ottawa. Judging by the names, Sheppard said he believes most of the letters were from Muslims.


Tap, tap...nope

.
In his apology to CAIR Canada, an affilate of Washington, D.C.-based CAIR, a group with ties to Hamas, Sheppard wrote, "I trust you will understand that we are very sorry for this incident and we are very aware of the effect it has had on the Muslim community. We have made it very clear that he must follow our code of ethics and any program that does not meet your our standard will be rejected."
Sheppard said, "Once we were made aware of complaints made by people with a history of violence viewers 
 we responded immediately."


Caved faster than the Red Sox in October.


Charles McZety, Canadian representative for John Hagee Ministries, told WorldNetDaily this is not the first time complaints of this kind have been lodged against the pastor's program. He contends the charges in this instance are too vague. "When you get down to talking about tone, the tone of one's voice, then there is nothing to talk about," he said. "It's too subjective."
Hagee, who is traveling in Israel, was not available for comment.


Well, there's another strike against him right there.


Sheppard acknowledged the judgment against Hagee is based on subjective criteria, but said it was the response from viewers that precipitated pulling the remainder of the three-part series. "I listened to the people who contacted us, and they perceived his tone to be demeaning," Sheppard said. "It is subjective, but there were a lot of people who contacted us who were upset."


Truth hurts, don't it?


CTS, or Crossroads Television Systems, which positions itself as a "family friendly" inspirational station, reaches 6.5 million people in the Toronto area, Sheppard said, and many more across the nation via satellite. It features programming from a variety of religions. McZety said complaints about program content related to Islam was a longstanding problem on the previous Canadian carrier of Hagee's program, the multi-faith Vision TV network, which censored each one of the shows for 12 years. A program in which Hagee played video of Muslim imams in both the United States and overseas preaching hatred and violence against Jews and Israel upset Muslims and resulted in complaints filed with the Canadian Radio-television and Telecommunications Commission, the equivalent of the U.S. Federal Communications Commission, or FCC.


They don't like that video being shown in public, it hurts their image as a Religion Of Peace(tm).


That action forced Hagee Ministries to pull the rest of the programs in that series. On another occasion, programs about Iraq also were pulled. Finally, this summer, Hagee Ministries decided to part ways with the Vision network after it produced a documentary series comparing the U.S. to the Hitler regime. Vision's six-part series charged the U.S., in collaboration with its "CIA-trained partner" Osama bin Laden, planned the Sept. 11, 2001, attacks as a pretext for attempts to gain world dominance. The U.S. is going about this, Vision said, in much the same way Nazi brownshirts torched the Reichstag, or parliament, in Berlin in 1933 and blamed it on Adolf Hitler's enemies to provide a pretext for a crackdown propelling Hitler into power.


And this isn't considered controversial in Canada?


Canada's genocide and hate-propaganda law bars a public statement that "willfully promotes hatred" against groups "distinguished by color, race, religion or ethnic origin." The code has an article that excuses statements expressed in "good faith," including religious expression, but judges have ruled against defendants deemed to have intentionally incited hatred. It also has a defense if the accused establishes that the statement in question is true.


Which is why they just took Hagee's show off the air instead of charging him. The truth was too evident.


Violators of the law are subject to a prison term of up to two years. Critics of the controversial statute say its vague wording can be used to criminalize legitimate public dialogue. The House of Commons passed a bill this year adding "sexual orientation" as a protected category of people, creating a scenario in which the Bible or Quran could be considered "hate literature" for its condemnation of homosexual behavior.


So what are the odds of them charging a muslim under this law?
Posted by: Steve || 11/06/2003 2:57:09 PM || Comments || Link || E-Mail|| [282 views] Top|| File under:
How unCanadian-
More than half of the people questioned -- 58% -- said the only way to repair our international standing is to completely refurbish the Armed Forces, which have suffered severe cuts over the past decade.


Maybe they're getting their sh*t together...



What did surprise some observers is that many people in Quebec continue to oppose a rebuilt military. Only 41.1% of Quebecers said the state of the Armed Forces should be improved, with 32.4% saying "the Americans will be there to defend Canada so we don't need to spend a lot."


But then again - maybe not.
Posted by: rawsnacks || 11/06/2003 2:31:25 PM || Comments || Link || E-Mail|| [297 views] Top|| File under:
Canadian jailed in Saudi Arabia seeks inquiry
A Canadian jailed for 31 months in Saudi Arabia says an inquiry is needed to investigate why Ottawa considered him guilty and stood idle as he was tortured.


We'd like to know as well.


William Sampson told the Commons foreign affairs committee Thursday that even before going to trial, the Foreign Affairs Department did not believe in his innocence. Sampson says he was tortured by his captors even after he suffered a heart attack. "I was tortured, forced to confess to crimes I didn't commit, sentenced to death," he told MPs. "Whilst I was in prison, my case was being handled by the Department of Foreign Affairs in Canada and by the embassy officials who were members of the Department of Foreign Affairs in Riyadh. "Throughout my incarceration, I considered that the activities of the embassy officials at the Riyadh embassy fell well short of anything that could be considered supportive. "Their behaviour and treatment of my family, my father in particular when he visited Saudi Arabia, was thoroughly inadequate. And certainly the handling by Department of Foreign Affairs officials here in Canada of my family during this rather difficult situation for us, was again, less than adequate."
Sampson was jailed for his alleged involvement in two car bombings, which killed one person.


The "alk runner" bombings.


Sampson told MPs that only a visit by Bloc MP Stephane Bergeron and Liberal Dan McTeague got the department to take an interest.


Visits by high ranking politicians tend to do that.


Sampson was originally sentenced to death and later freed by Saudi Arabia. He says he lost teeth during his torture and has had four heart operations since being freed.
Posted by: Steve || 11/06/2003 12:43:34 PM || Comments || Link || E-Mail|| [263 views] Top|| File under:
India-Pakistan
Indian tea estate dispute 'kills 21'
Commie-ism at its best. Fight for people by burning off a layer of their skins.



Twenty-one people have been burned to death in eastern India in a dispute between two trade unions, police say.

Two factions of a Marxist trade union clashed over the recruitment of clerical workers on a tea estate in the Jalpaiguri district of West Bengal.

Police officer Chayan Mukherjee said that about 500 people attacked the house of the secretary of a local trade union and burned it down.

The attackers also set fire to the adjoining three houses.

Two of the dead are said to be women.

"The bodies are badly charred and have not been identified," said Mr Mukherjee.

Police say more than 100 people, including 25 women, have been arrested in connection with Thursday morning's incident.

Tension had been rising in the Dalgaon tea estate in Jalpaiguri since last month when a group of workers supported hiring of outside workers, while another group opposed it.

Both groups belong to the ruling Marxist government affiliated Centre for Indian Trade Unions (Citu).

The groups clashed late on Wednesday over fresh hiring by the garden management.

Jalpaiguri district police chief Siddhinadh Gupta told the BBC that the mayhem continued for at least three hours before the police intervened.

This is the worst clash in the troubled tea gardens of West Bengal so far this year.

Several incident of attacks on tea executives by angry workers have been reported from the neighbouring state of Assam in recent months.
Posted by: rg117 || 11/06/2003 10:18:31 AM || Comments || Link || E-Mail|| [354 views] Top|| File under:
Sri Lankan PM promises to fix political crisis
Sri Lankan Prime Minister Ranil Wickremesinghe has pledged to sort out the constitutional crisis consuming his country after emerging from talks in Washington with US President

George W Bush

. The White House meeting was expected to have been dominated by the Government's peace moves with Tamil Tiger rebels. However, it has been overshadowed by a political showdown engineered in Mr Wickremesinghe's absence by his rival, President Chandrika Kumaratunga. Sri Lanka is now in a state of emergency after Mrs Kumaratunga sacked three key cabinet ministers, suspended Parliament, and deployed troops around key installations. But Mr Wickremesinghe says he is confident the problems can be resolved. "The [U.S.] President wanted to know what was happening in Sri Lanka," he said. "I said things were quite alright when I left but since then it has changed, but these are a part of Sri Lankan politics. In 25 years we have these ups and downs. I told him that I have a majority of parliament with me."
Posted by: Fred Pruitt || 11/06/2003 00:01 || Comments || Link || E-Mail|| [286 views] Top|| File under:
Seminaries will be monitored
Interior Minister Faisal Saleh Hayat said on Wednesday the government was set to launch a long-delayed plan to monitor Islamic seminaries, which have often been accused of breeding religious extremists. Hayat told Reuters that a new law to monitor and regulate the seminaries, or madrassahs, would be put before cabinet in about a month. "The policy is aimed at monitoring the activities of these madrassahs, of these organisations, keeping a watch on their performance," Hayat said. Hayat said the vast majority of the madrassahs were just educational institutions. They teach mostly Islam, some rudimentary mathematics and other sciences. "We have no problem with them. The problem arises with a few madrassahs," he said.


The question is whether they'll do anything about them. And I'd dispute that the problem arises only with a few. Guess it depends on your definition of "problem," eh?
Posted by: Fred Pruitt || 11/06/2003 00:01 || Comments || Link || E-Mail|| [252 views] Top|| File under:
JI protesting against army operations in Tribal Areas today
Jamaat-e-Islami (JI) Deputy Secretary General in the North West Frontier Province Zar Noor Afridi said public meetings organized by the Mutahidda Majlis-e-Amal (MMA) would be held in all agency headquarters to protest the Army operation in the South Waziristan Agency. Mr Afridi said the government had no proof that there were any Al Qaeda members in the tribal areas. He also said the Army has not been able to arrest any terrorists in the area.
He said the government must stop this operation to avoid any bad consequences. Mr Afridi said they would launch a movement to counter the Frontier Crime Regulations (FCR). He said the tribal areas could not develop because of the FCR laws. He said the MMA would honour the mandate the tribal people had given it.
Posted by: Fred Pruitt || 11/06/2003 00:01 || Comments || Link || E-Mail|| [270 views] Top|| File under:
Iraq
Why they hate us
Great quick quote courtesy of best of the web - just scroll down to it

"It's not difficult to understand why somebody might pick up an AK-47 against us. Maybe we killed his father in the first Gulf War, maybe in this Gulf War, maybe he's just a dick."--Sgt. Reginald Abram, with the Third Armored Cavalry Regiment in western Iraq, quoted in the Asia Times, Oct. 24

Posted by: Frank G || 11/06/2003 8:20:01 PM || Comments || Link || E-Mail|| [273 views] Top|| File under:
SBS Soldier Killed in Action
From the blog Belmont Club. Link to the Mirror didn't work:


This happened last Friday and gives an indication of the kind of activity going on behind the scenes. From the UK Mirror:

A SPECIAL forces soldier was shot dead and four injured in a top secret mission in Iraq. Special Boat Service Corporal Ian Plank, 31, was gunned down in a battle with al-Qaeda terrorists. Four SAS soldiers were also wounded by guerrillas linked to Osama bin Laden's terror network. Cpl Plank and his team attacked a rebel hideout in the desolate wastes in the north of Iraq on Friday night. Dozens of enemy fighters were killed in the attack but Cpl Plank and the others were hit as the guerrillas returned fire.

Unlike the incident related above, the targets of the raid were probably non-Iraqi Al Qaeda. From the context, one may guess that the Al Qaeda had been infiltrated from Syria. Moreover, the SBS must have attempted the infantry assault, as opposed to calling down an air strike on the terrorists, in the hopes of taking prisoners. Corporal Plank died in an attempt to know more -- about what the Left says there is nothing to know.



They also say that CENTCOM has been very quiet lately, too quiet:



Today CENTCOM went six days without a single new press release. Not that it had many even before. The last was issued two days before the the tragic shootdown of a Chinook helicopter carrying 33 American soldiers over Fallujah -- and had to do with administrative matters. Not a single press release in October announced the start of a new operation or campaign against the terrorists. Even blogs based in Iraq have been notably short on detail on what, if any, riposte CENTCOM has in store for spate of terrorist attacks launched against a variety of targets during the Ramadan, except that they have ceased to post as frequently as they used to. While the US reacted to the North Vietnamese Tet offensive in 1968 in a lot of public announced detail -- the Marines moving to retake Hue City, the First Cavalary moving against NVA formations moving down from the North -- CENTCOM has successfully managed to obliterate nearly every detailed account of its recent intentions and doings, even before the Ramadan.


Interesting.
Posted by: Steve || 11/06/2003 4:48:23 PM || Comments || Link || E-Mail|| [351 views] Top|| File under:
Weasley: A new course needed in Iraq
MY 34 YEARS in the Army taught me to steel my spine, but not my heart, whenever I hear news of American casualties. On Tuesday I read about Sergeant

Ernest Bucklew

, who was headed home to attend his mother's funeral when his Chinook helicopter was shot out of the sky en route to Baghdad. Fifteen American soldiers died alongside him.


This is called personalizing the tragedy. It's designed to tug at the reader's heartstrings. From the first paragraph, we should draw a conclusion in the second, right?

For the sake of every member of our armed forces, we need a plan to end the conflict in Iraq. Retreat is not an option. Withdrawal would be a disaster for America, a tragedy for Iraq, and a crisis for the world. It would destroy our credibility, give terrorists a new haven, and throw the Middle East into greater turmoil. No matter how difficult it will be, we need a "success strategy."


I guess having an "exit strategy" didn't fly. If we don't have a plan to "end the conflict" then our military's in the wrong business. Publicizing the content of the plan would be pretty stoopid, since the Bad Guys would then be able to analyze it at their liesure and come up with counterplans. Since we're agreed that retreat isn't an option, staying is the only option. Even a brilliant "success strategy" designed by Gen. Clark would include a cold-eyed estimate of the number of casualties a continuing occupation would involve, figured as a percentage of the total force. (This, by the way, avoids personalizing the casualties — planners don't say things like "Well, guess PFC Jones is going to have to take a bullet...") So what's different in Gen. Clark's proposal from what we have now?

Success won't be easy, but only success can honor the sacrifice of our soldiers and allow the troops to come home. Success means that Iraq is strong enough to sustain itself without outside forces. Success means that representative government has taken root. Success means that Iraq's economy and civil society are healthy again.


"Honoring the sacrifice of our soldiers" is pretty-sounding blather, a semantic null. Clark's criteria for success aren't really what you'd call hard objectives. The problem is that Iraq was strong enough to sustain itself without outside forces under Sammy. The regime did that by killing people, stealing all the money in sight, and picking fights with its neighbors. We want to leave a different type of regime, but we have to work with the same raw material, a populace that's been beaten up for 30+ years and that's torn by its own internal rivalries and contradictions. We've been working on the representative government from the very first. Jay Garner set up local elections within weeks of the regime's collapse. And Iraq didn't have a working economy when we arrived. It was an artificial construct, just as artificial as the Soviet system was. The money came in, Sammy took it, and he handed it out as he pleased. We'd like to build something a bit more sophisticated than that.

Congress just gave the administration an $87 billion check to continue down the path that we're on. But President Bush still has no strategy to succeed. I do. Here's my "success strategy":
End the American monopoly.
We must call a summit of the leaders we've alienated, the people whose advice we've scorned, the organizations whose assistance we've turned down. Out of this gathering, we can build a new organization to replace the Coalition Provisional Authority and internationalize the face of the occupation.


That's making the assumption that the alienation of those leaders was our fault — we're required to please them. In every dispute leading up to the Iraq war there were two sides. In most of those cases ours was the right side. Does Gen. Clark have a plan to nudge them into pleasing us? Other than the diplomatic plans Bush/Powell have been implementing in the face of the changed circumstances Sammy's fall has brought about?

To guide the reconstruction of Iraq, we need a civilian from an allied country. That civilian official would report to an international council, composed of representatives from nations that support our efforts to build a democratic Iraq.


Whatever for? Is Clark accusing Bremer of incompetence? What's the matter with having an American in charge? What makes an "international council" more effective than reporting to the State Department and the Defense Department? The lights are back on, the schools are open, the hospitals are running. There are groceries on the shelves. What's Bremer doing wrong?

As we saw in the Balkans, when we share power, other countries share our burden. I would transform the military occupation into a NATO operation with US forces in charge. With US command, NATO authority, and UN endorsement, other NATO countries would send troops, and Arab countries would also step in.


We have troops from both NATO and non-NATO countries. There's no indication that NATO operations are more effective than American-run operations. I'd venture to say just the opposite, in fact.

Find the right force mix.
The more conventional forces we have, the more logistics we need. The more unarmored Humvees on patrol, the more unnecessary American deaths from roadside bombs.


On the other hand, the more tracks we have, the more we present the feel of heavily-armed occupation. Taking the helmets off and replacing them with soft caps has its uses, too. The right force mix for an army of occupation is heavier on military police than on artillery, heavier on civil engineers than combat engineers. Managing operations in a fluid situation — which Iraq remains — is a matter of control and feedback, with adjustments made as needed. Because there are large numbers of people, organizations, and issues involved, all of them in constant flux, plans at the operational level will often have to be made up in the morning and modified in the afternoon.

Better border protection.
To stanch the flow of foreign jihadists into Iraq, we must seal the borders. That requires assistance from Iraq's neighbors. Using carrots and sticks, we can persuade these countries to cooperate.


Or not. Iran's our declared enemy and Syria's our undeclared enemy. Regardless of the size of the stick and the flavor of the carrot, they're going to do what they see in their own interests, which at the moment involves shipping jihadis in to fight us. Once the jihadis are bumped off they'll modify their own plans, possibly toward our point of view, more likely toward some other inimical tactic. It takes two to negotiate, and it only takes one to break an agreement.

Secure ammunition.
Weapons dumps throughout Iraq are unguarded. It is estimated that 500,000 tons of ammunition is still not secure. We must patrol these sites and destroy these weapons.


I agree. So, no doubt, do Rumsfeld and the field commanders. The problem is the sheer quantity of the arms and ammunition that Sammy bought. Sammy's demand for ordnance went far beyond the requirements of a normal state and into that realm of pathological obsession. There are more ammunition dumps to guard and dispose of than we have available troops and auxilliaries.

More intelligence resources.
Success in Iraq depends on developing good information and a good rapport with civilians. Right now too many of our linguists and intelligence experts are working on the search for weapons of mass destruction. International inspectors should take over that search, which would free up enough experts to help us track down those who are killing our soldiers and creating chaos.


That's a great idea, so long as the internatinal inspectors aren't following their own agendas and report to our military and political chain of command. Otherwise, we'll just have to make due, building our own intel apparatus within the country as we can. It's too bad there aren't more Americans we speak fluent Arabic, but colleges offer more French, Spanish, and German — and there's no requirement for a foreign language in any of our schools, as far as I can see.

Formidable Iraqi security forces.
We should recall the Iraqi Army to duty right now. If given good pay, good training, and solid background checks, Iraqi civilians can also help fill the intelligence and security gap.


Wasn't there some sort of a problem with the Iraqi army before? Lemme think real hard here... Oh, yes. It was more dangerous to the citizenry than it was to us. Reconstituting the units is an idea, though I don't know if it's a good one or not. There are pros and cons. Even with reconstitution, the officers' corps certainly has to be revamped. So what's the quick solution to that?

Give the Iraqis a rising stake in our success.
It would be wrong to transfer authority to the Iraqis before they are ready to succeed, but we can give Iraqis more control over their destiny. The administration says the Iraqis can't have a sovereign government without a constitution. This is backwards. Iraqis, appointed by representatives from Iraq's 50 elected regional councils, should name an interim government even while a constitution emerges. That is what our Founding Fathers did. If we give the interim government control over oil revenues and transfer authority on an ongoing basis, it will be easier for the Iraqi people to see that those blowing up pipelines are sabotaging their future. If we give civilians a stake in stemming the violence, they will help us solve this problem.


There's a timetable for the drafting of the constitution and it'll be followed by elections for a government. The Iraqis know that. We allowed the Afghans to choose their own constitutional destiny and they came up with an Islamic republic that ten years from now won't be too different from the Taliban. Allow us to learn from our recent mistakes, at least.
As of today, 383 of our soldiers have been killed in action. When he died, Sergeant Bucklew was only 33. In Fort Carson, Colo., his wife and two sons are grieving. Not a single soldier from Fort Carson died before May 1, when President Bush declared an end to major combat. More than 20 Fort Carson soldiers have died since.


Our casualties have been relatively light in Iraq — nothing compared to the casualties we took in Vietnam. The casualties are designed by the Bad Guys to panic the country into losing its resolve and withdrawing, which probably the majority of the Dem presidential candidates are in favor of. I don't see much difference between what Clark is proposing and what Bush/Powell/Rumself are doing. I think that what they're doing will work in the long run, and that a year from now Iraq will be a lot closer to being pacified.

It is unconscionable to allow our country to continue staggering down the track that we're on in Iraq. Bush keeps saying we need to "stay the course." We need to change the course. With a strategy to succeed, our armed forces will turn things around.
Wesley Clark, a retired general, is a Democratic candidate for president.
Posted by: Fred Pruitt || 11/06/2003 10:00 || Comments || Link || E-Mail|| [399 views] Top|| File under:
Baghdad Made Last-Ditch Try to Avoid War
Just days before U.S.-led forces invaded Iraq, officials claiming to speak for a frantic Iraqi regime made a last-ditch effort to stall avert the war, but U.S. officials rebuffed the overture, Pentagon officials said Thursday.


"Sorry, the shot clock just ran out"


An influential adviser to the Defense Department received a secret message from a Lebanese-American businessman indicating that Saddam Hussein wanted to make a deal, they said. The chief of the Iraqi Intelligence Service and other Iraqi officials had told the businessman that they wanted Washington to know that Iraq no longer had weapons of mass destruction and offered to let American troops and experts do an independent search, said officials, who discussed the matter only on condition of anonymity.


I guess we took them up on the "American troops doing the independent search" part.


The Iraqi officials also offered to hand over a man accused of being involved in the 1993 World Trade Center bombing who was being held in Baghdad, they said.


"Thanks, but we'll pick him up when we get there."


Iraq said long before the war - and captured officials still maintain - that the country had no unconventional weapons. Though none has been found in seven months of searching, finding the weapons and overthrowing Saddam were the main reasons the Bush administration gave for going to war.


You forgot that little part about ignoring UN resolutions.


Defense Department officials confirmed some details of the prewar overture, first reported late Wednesday by ABC News and The New York Times. But they dismissed the idea that the offers could have averted war, since numerous other efforts by the United Nations and others had failed.
"Iraq and Saddam had ample opportunity through highly credible sources over a period of several years to take action to avoid war and had the means to use highly credible channels to do that," said Pentagon spokesman Lawrence Di Rita. "Nobody needed to use questionable channels to convey messages," he said in a statement.


Yup, if Sammy wanted to make a deal, he had ambassadors in the UN to talk for him.


Messages from Baghdad, first relayed by the businessman in February to an analyst in the office of Douglas Feith, the undersecretary of defense for policy and planning, were part of an attempt by Iraqi officers to persuade the Bush administration to open talks through a clandestine channel, people involved in the discussion told the Times. The attempts were portrayed by Iraqi officials as having Saddam's endorsement, but it was not clear if American officials viewed them as legitimate.


If they did have his endorsement, it was to use them to stall for time.


In early March, Richard Perle, an adviser to top Pentagon officials, met in London with the Lebanese-American businessman, Imad Hage, officials said. According to both men, Hage laid out the Iraqis' position and pressed the Iraqi request for a direct meeting with Perle or other U.S. representatives. The CIA authorized Perle's meeting with the Iraqis, but eventually told him they didn't want to pursue the channel. Hage, speaking to The Associated Press in Beirut Thursday, said he believed the Iraqis he spoke to were desperate to avoid war. "Definitely these people feared for their life and they realized that the threat was real," Hage said. "They were motivated for some deal, that some deal could be achieved ...."
Hage told the AP he had six meetings - five in Beirut and one in Baghdad - with senior Iraqi intelligence officials in the last three months before war broke out. He said he was disappointed because he believed an opportunity was missed. He also said he was bringing the matter to public attention now because of what he said were leaks in Washington about his mediation efforts.


Or because you have another agenda, perhaps?


The Times quoted internal Pentagon e-mails from Mike Maloof, the analyst in Feith's office, to an aide to Deputy Defense Secretary Paul Wolfowitz, outlining the Iraqi overtures. It was unclear, however, if top officials at the Pentagon pursued the matter. Maloof, who lost his security clearance over another issue, is on paid administrative leave from the Pentagon.
Hage previously lived in suburban Washington, where he started an insurance company. He moved to Lebanon in the 1990s and has been trying for 10 years to break into politics there but so far with little success.


Gee, a want-a-be Lebanese politician and a sacked analyst, now those are reliable sources.
Posted by: Steve || 11/06/2003 9:51:28 AM || Comments || Link || E-Mail|| [271 views] Top|| File under:
43,000 Alerted for Duty in Iraq
The Pentagon began alerting 43,000 Reserve and National Guard troops late Wednesday for the possibility of yearlong duty in Iraq or Kuwait as part of a force-rotation plan that would reduce the overall American military presence in Iraq by next spring, senior Pentagon officials said.


Good idea, if they're replacing the infantry with MPs. Rest up the regulars in anticipation of slapping Syria and/or Iran next year.

The alert warnings and deployment orders approved by Defense Secretary Donald H. Rumsfeld on Wednesday reflected concern by Pentagon officials and the administration over stresses that large mobilizations have placed on reservists and their families. These, in turn, have prompted complaints in Congress. The orders were drafted to give the troops maximum warning about their possible duty and to ensure that the bulk of them had not already been called up since Sept. 11, 2001, senior Pentagon officials said.


It's probably time to start designing and building units specifically for occupation and rehab. It wouldn't hurt to task Leavenworth with coming up with doctrine — comparable to the thinking that went into designing combined arms operations — for pacification forces.
Posted by: Fred Pruitt || 11/06/2003 09:01 || Comments || Link || E-Mail|| [275 views] Top|| File under:
Marines Slated for Iraq Troop Rotation
WASHINGTON (AP) - The Marine Corps, which played a central role in toppling Saddam Hussein last spring, will return to Iraq as part of a U.S. troop rotation approved by Defense Secretary Donald H. Rumsfeld on Wednesday, officials said.


I wondered if this would happen. Choices were 1) activate more Guard units, 2) bring in the Turks or 3) send in the Marines.


Since the Marines' departure from Iraq in September, the military effort to stabilize and rebuild Iraq has fallen almost entirely to the Army, plus multinational units led by Britain and Poland. The 13th Marine Expeditionary Unit recently began anti-smuggling operations in the Persian Gulf coastal area in southern Iraq. But no Marines have been doing stability operations, such as working with Iraqi civilians on rebuilding projects or hunting for fugitives loyal to Saddam, since the 1st Marine Expeditionary Force departed south-central Iraq in September.

Also included in the next U.S. rotation will be thousands of newly mobilized National Guard and Reserve troops as well as active duty Army units such as the 1st Cavalry Division from Fort Hood, Texas, and the 1st Infantry Division in Germany, according to officials who discussed the matter on condition of anonymity.

No National Guard combat brigades will be called on, beyond the three already mobilized from North Carolina, Arkansas and Washington state to prepare for deployment to Iraq next year. The extra Guard and Reserve troops to be mobilized will be combat support forces such as military police. Instead of relying almost exclusively on the Army to provide reserve forces for support, the Pentagon intends to mobilize specialists from the reserve components of the Air Force and Navy, too.


Interesting force mix.


On Capitol Hill, Gen. Peter Pace, vice chairman of the Joint Chiefs of Staff, said troop orders were being issued Wednesday and Pentagon officials planned to publicly release details on Thursday. Pace said members of Congress were being briefed on the plan Wednesday. He declined to give reporters details. Pace said that by May the Pentagon expects to have just over 100,000 U.S. troops in Iraq, a drop of 30,000 from present levels. The Pentagon also hopes to have about 170,000 Iraqi security forces by then - compared with about 100,000 now - and two multinational divisions of about 12,000 each.


If the Iraqi units work out this might be ok.


The Pentagon has struggled to set the troop rotation for 2004 because of the Bush administration's inability so far to persuade its international partners to contribute significant troops. Turkey had offered to send thousands but has balked in the face of Iraqi political opposition.

The Army has shouldered most of the burden of attempting to stabilize Iraq. It has been stretched thin by multiple overseas commitments, including anti-terrorism efforts Afghanistan as well as Iraq.

The first major Army unit to be replaced in Iraq next year is the

magnificent

101st Airborne Division, which played an important role in the march to Baghdad and has operated mainly in northern Iraq since then. When the Army announced in July an outline for the next troop rotation, it said the 101st would be replaced by a multinational division to be identified later. Because that international force has not materialized, the Pentagon has been forced to call on other U.S. forces to fill the gap. It appears the Pentagon will replace the 101st with a smaller group of forces, in part because the area in which it operated - northern Iraq - has been relatively stable and peaceful.

Some units that will return home in the next rotation will not be replaced. This includes a brigade of the 82nd Airborne Division, as well as the 173rd Airborne Brigade. As a result, the total number of U.S. troops in Iraq is likely to fall to near the 100,000 mark next spring. That compares with about 130,000 there now. Also coming home in the next rotation will be the 4th Infantry Division from Fort Hood, Texas, and the 1st Armored Division from Germany.


And in the meantime, we have to thump the Ba'athists.
Posted by: Steve White || 11/06/2003 12:40:59 AM || Comments || Link || E-Mail|| [353 views] Top|| File under:
US troops arrest two Saddam generals
US forces have captured two former Iraqi generals suspected of financing and organizing attacks on coalition forces around Fallujah, near where a US military helicopter was shot down Sunday, the military said Wednesday.
The generals, who were not identified, were seized in a raid in Fallujah early Tuesday by soldiers from the US Army's 82nd Airborne Division, the military said in a statement.
Posted by: Fred Pruitt || 11/06/2003 00:01 || Comments || Link || E-Mail|| [272 views] Top|| File under:
Baath official hurt in Kirkuk attack
An Iraqi woman linked to the Baath party and her daughter has been wounded in an attack on their home in Kirkuk, north of Baghdad. Iraqi police on Wednesday named the woman as, Jamila Abbas Khumeidi saying that she was ''targeted because she was a high official of the Baath party''.


Sometimes that'll do it...

Khumeidi, is the former head of the Association of Iraqi women, which worked closely with the former government of Iraq. In a separate incident in Kirkuk, a rocket slammed into the offices of a cultural centre. The attack on the al-Shafaq Kurdish cultural organisation is linked to the Kurdistan Democratic Party (DDP), according to members of the group. The front of the building was damaged in the blast, but there were no reports of any injuries. Ahmad Taqana, a member of the DDP said: ''I cannot accuse anyone but I believe there will be more attacks in the coming days.''


You know it. The Bad Guys are trying to mount their Ramadan offensive...
Posted by: Fred Pruitt || 11/06/2003 00:01 || Comments || Link || E-Mail|| [322 views] Top|| File under:
Syria-Lebanon
I hear ya.....
From MEMRI:

THE EDITOR-IN-CHIEF OF THE KUWAITI DAILY AL-SIYASA WROTE: 'SYRIA HAS BECOME A THREAT TO AMERICAN AND WORLD INTERESTS IN THE REGION. THE SURVIVAL OF THE [SYRIAN] REGIME IS NO LONGER OF INTEREST TO ANYONE.' (AL-QUDS AL-ARABI, LONDON, 11/6/03)


Posted by: mercutio || 11/06/2003 5:54:23 PM || Comments || Link || E-Mail|| [354 views] Top|| File under:
Africa: East
Terrorists in Kenya Killings Posed as Fishermen
Registration req'd


The terrorists who attacked an Israeli resort and an airliner along the Kenyan coast last November posed as lobstermen while they smuggled missiles and other weapons from Somalia aboard a wooden boat, according to a United Nations report. The report, a detailed study of the arms flow into Somalia, was delivered to the United Nations Sanctions Committee this week, but has not yet been made public. It provides the most comprehensive look to date at the attacks, linked to Al Qaeda, that killed 12 Kenyans, 3 Israelis and at least 2 suicide bombers at a hotel full of Israeli tourists in Mombasa, Kenya. An attack against an airliner carrying Israelis home failed when the missiles missed their target.

The study describes how the terrorists prepared for more than a year for the Nov. 28, 2002, attacks. In their pose as fishermen, they conducted surveillance for months along the coastline, becoming familiar figures who raised no suspicions when they later turned to weapons smuggling. The SA-7B missiles used in the Mombasa attack came either from Yemen, a major source of smuggled arms in Somalia, or Eritrea, which had made an arms shipment to one of the major Somali warlords in 1998. Four separate groups took part in the Mombasa attack, the experts found. One cell remained in Mogadishu, Somalia, another attacked the hotel while a third went to the Mombasa airport. A fourth group went to Lamu, an island off the Kenyan coast, to prepare a getaway boat. On Nov. 29, the day after the attacks, those who survived regrouped in Lamu and left two days later for Somalia by dhow, the traditional wooden boats in abundance along the coast. The attackers remained in Mogadishu for several months, living on cash allowances provided by an unidentified Sudanese financier, the report said. The report says that some of the participants in the attack have returned to Kenya and that at least four remain in Somalia. Kenya has made numerous arrests in connection with the attacks, but investigators say an undetermined number of suspects remain at large.
Posted by: Paul Moloney || 11/06/2003 5:52:07 PM || Comments || Link || E-Mail|| [274 views] Top|| File under:
Home Front
Remarks by the President at the 20th Anniversary of the National Endowment for Democracy
Edited for length; full text available at the link.



Historians in the future will reflect on an extraordinary, undeniable fact: Over time, free nations grow stronger and dictatorships grow weaker. In the middle of the 20th century, some imagined that the central planning and social regimentation were a shortcut to national strength. In fact, the prosperity, and social vitality and technological progress of a people are directly determined by extent of their liberty. Freedom honors and unleashes human creativity -- and creativity determines the strength and wealth of nations. Liberty is both the plan of Heaven for humanity, and the best hope for progress here on Earth.

The progress of liberty is a powerful trend. Yet, we also know that liberty, if not defended, can be lost. The success of freedom is not determined by some dialectic of history. By definition, the success of freedom rests upon the choices and the courage of free peoples, and upon their willingness to sacrifice. . . .

The sacrifices of Americans have not always been recognized or appreciated, yet they have been worthwhile. Because we and our allies were steadfast, Germany and Japan are democratic nations that no longer threaten the world. A global nuclear standoff with the Soviet Union ended peacefully -- as did the Soviet Union. The nations of Europe are moving towards unity,

[not necessarily in a good way, but at least they're]

not dividing into armed camps and descending into genocide. Every nation has learned, or should have learned, an important lesson: Freedom is worth fighting for, dying for, and standing for -- and the advance of freedom leads to peace.

And now we must apply that lesson in our own time. We've reached another great turning point -- and the resolve we show will shape the next stage of the world democratic movement.

Our commitment to democracy is tested in countries like Cuba and Burma and North Korea and Zimbabwe -- outposts of oppression in our world. The people in these nations live in captivity, and fear and silence. Yet, these regimes cannot hold back freedom forever -- and, one day, from prison camps and prison cells, and from exile, the leaders of new democracies will arrive. Communism, and militarism and rule by the capricious and corrupt are the relics of a passing era. And we will stand with these oppressed peoples until the day of their freedom finally arrives. . . .

Our commitment to democracy is also tested in the Middle East, which is my focus today, and must be a focus of American policy for decades to come. In many nations of the Middle East -- countries of great strategic importance -- democracy has not yet taken root. And the questions arise: Are the peoples of the Middle East somehow beyond the reach of liberty? Are millions of men and women and children condemned by history or culture to live in despotism? Are they alone never to know freedom, and never even to have a choice in the matter? I, for one, do not believe it. I believe every person has the ability and the right to be free.

Or as someone wrote about 227 years ago, "We hold these truths to be self-evident, that all men are created equal, that they are endowed by their Creator with certain unalienable Rights, that among these are Life, Liberty and the pursuit of Happiness.--That to secure these rights, Governments are instituted among Men, deriving their just powers from the consent of the governed, --That whenever any Form of Government becomes destructive of these ends, it is the Right of the People to alter or to abolish it, and to institute new Government, laying its foundation on such principles and organizing its powers in such form, as to them shall seem most likely to effect their Safety and Happiness."

Some skeptics of democracy assert that the traditions of Islam are inhospitable to representative government. This "cultural condescension," as Ronald Reagan termed it, has a long history. After the Japanese surrender in 1945, a so-called Japan expert asserted that democracy in that former empire would "never work." Another observer declared the prospects for democracy in post-Hitler Germany are, and I quote, "most uncertain at best" -- he made that claim in 1957. Seventy-four years ago, The Sunday London Times declared nine-tenths of the population of India to be "illiterates not caring a fig for politics." Yet when Indian democracy was imperiled in the 1970s, the Indian people showed their commitment to liberty in a national referendum that saved their form of government.

Time after time, observers have questioned whether this country, or that people, or this group, are "ready" for democracy -- as if freedom were a prize you win for meeting our own Western standards of progress. In fact, the daily work of democracy itself is the path of progress. It teaches cooperation, the free exchange of ideas, and the peaceful resolution of differences. As men and women are showing, from Bangladesh to Botswana, to Mongolia, it is the practice of democracy that makes a nation ready for democracy, and every nation can start on this path.

It should be clear to all that Islam -- the faith of one-fifth of humanity -- is

[or at least can be]

consistent with democratic rule. Democratic progress is found in many predominantly Muslim countries -- in Turkey and Indonesia, and Senegal and Albania, Niger and Sierra Leone. Muslim men and women are good citizens of India and South Africa, of the nations of Western Europe, and of the United States of America.

More than half of all the Muslims in the world live in freedom under democratically constituted governments. They succeed in democratic societies, not in spite of their faith, but because of it. A religion that demands individual moral accountability, and encourages the encounter of the individual with God, is fully compatible with the rights and responsibilities of self-government.

Yet there's a great challenge today in the Middle East. . . .

As the colonial era passed away, the Middle East saw the establishment of many military dictatorships. Some rulers adopted the dogmas of socialism, seized total control of political parties and the media and universities. They allied themselves with the Soviet bloc and with international terrorism. Dictators in Iraq and Syria promised the restoration of national honor, a return to ancient glories. They've left instead a legacy of torture, oppression, misery, and ruin.

Other men, and groups of men, have gained influence in the Middle East and beyond through an ideology of theocratic terror. Behind their language of religion is the ambition for absolute political power. Ruling cabals like the Taliban show their version of religious piety in public whippings of women, ruthless suppression of any difference or dissent, and support for terrorists who arm and train to murder the innocent. The Taliban promised religious purity and national pride. Instead, by systematically destroying a proud and working society, they left behind suffering and starvation.

Many Middle Eastern governments now understand that military dictatorship and theocratic rule are a straight, smooth highway to nowhere. But some governments still cling to the old habits of central control. There are governments that still fear and repress independent thought and creativity, and private enterprise -- the human qualities that make for a -- strong and successful societies. Even when these nations have vast natural resources, they do not respect or develop their greatest resources -- the talent and energy of men and women working and living in freedom.

Instead of dwelling on past wrongs and blaming others, governments in the Middle East need to confront real problems, and serve the true interests of their nations. [Otherwise, that bit about "the Right of the People to alter or to abolish it, and to institute new Government" applies.] The good and capable people of the Middle East all deserve responsible leadership. For too long, many people in that region have been victims and subjects -- they deserve to be active citizens.

. . .

As changes come to the Middle Eastern region, those with power should ask themselves: Will they be remembered for resisting reform, or for leading it? In Iran, the demand for democracy is strong and broad, as we saw last month when thousands gathered to welcome home Shirin Ebadi, the winner of the Nobel Peace Prize. The regime in Teheran must heed the democratic demands of the Iranian people, or lose its last claim to legitimacy.

For the Palestinian people, the only path to independence and dignity and progress is the path of democracy. And the Palestinian leaders who block and undermine democratic reform, and feed hatred and encourage violence

[and their ISM/ANSWER/EUroweenie enablers]

are not leaders at all. They're the main obstacles to peace, and to the success of the Palestinian people.

The Saudi government is taking first steps toward reform, including a plan for gradual introduction of elections. By giving the Saudi people a greater role in their own society, the Saudi government can demonstrate true leadership in the region.



[Diplomatically gentle--much more gentle than I would have been--but the point is still there.]



The great and proud nation of Egypt has shown the way toward peace in the Middle East, and now should show the way toward democracy in the Middle East.

[Wish he'd said "Otherwise, kiss the $2 billion goodbye," but the implication is still there.]

Champions of democracy in the region understand that democracy is not perfect, it is not the path to utopia, but it's the only path to national success and dignity.

. . .

In Iraq, the Coalition Provisional Authority and the Iraqi Governing Council are also working together to build a democracy -- and after three decades of tyranny, this work is not easy. The former dictator ruled by terror and treachery, and left deeply ingrained habits of fear and distrust. Remnants of his regime, joined by foreign terrorists, continue their battle against order and against civilization. Our coalition is responding to recent attacks with precision raids, guided by intelligence provided by the Iraqis, themselves. And we're working closely with Iraqi citizens as they prepare a constitution, as they move toward free elections and take increasing responsibility for their own affairs. As in the defense of Greece in 1947, and later in the Berlin Airlift, the strength and will of free peoples are now being tested before a watching world. And we will meet this test.

Securing democracy in Iraq is the work of many hands. American and coalition forces are sacrificing for the peace of Iraq and for the security of free nations. Aid workers from many countries are facing danger to help the Iraqi people. The National Endowment for Democracy is promoting women's rights, and training Iraqi journalists, and teaching the skills of political participation. Iraqis, themselves -- police and borders guards and local officials -- are joining in the work and they are sharing in the sacrifice.

This is a massive and difficult undertaking -- it is worth our effort, it is worth our sacrifice, because we know the stakes. The failure of Iraqi democracy would embolden terrorists around the world, increase dangers to the American people, and extinguish the hopes of millions in the region. Iraqi democracy will succeed -- and that success will send forth the news, from Damascus to Teheran -- that freedom can be the future of every nation. The establishment of a free Iraq at the heart of the Middle East will be a watershed event in the global democratic revolution.

Sixty years of Western nations excusing and accommodating the lack of freedom in the Middle East did nothing to make us safe -- because in the long run, stability cannot be purchased at the expense of liberty. As long as the Middle East remains a place where freedom does not flourish, it will remain a place of stagnation, resentment, and violence ready for export. And with the spread of weapons that can bring catastrophic harm to our country and to our friends, it would be reckless to accept the status quo.

Therefore, the United States has adopted a new policy, a forward strategy of freedom in the Middle East. This strategy requires the same persistence and energy and idealism we have shown before. And it will yield the same results. As in Europe, as in Asia, as in every region of the world, the advance of freedom leads to peace.

The advance of freedom is the calling of our time; it is the calling of our country. From the Fourteen Points to the Four Freedoms, to the Speech at Westminster, America has put our power at the service of principle. We believe that liberty is the design of nature; we believe that liberty is the direction of history. We believe that human fulfillment and excellence come in the responsible exercise of liberty. And we believe that freedom -- the freedom we prize -- is not for us alone, it is the right and the capacity of all mankind.

Posted by: Mike || 11/06/2003 5:33:23 PM || Comments || Link || E-Mail|| [385 views] Top|| File under:
Rangel Calls for Rumsfeld Resignation
Never saw this coming...




More politix as usual from a quintissential hack...

A high-ranking House Democrat on Wednesday took Donald Rumsfeld to task, saying the defense secretary should do the country "a service" and resign from his post.


Some of us wish you'd do the same, you pompous windbag!


Referring to a memo leaked last month in which Rumsfeld asked his four top aides several ponderous questions about gauging the success in the war on terror, Rep. Charles Rangel of New York said Rumsfeld doesn't have the strategy for getting U.S. troops out of Iraq nor a clue whether efforts in Iraq have been successful or not. "The whole idea of having a leaked report that says that there is no game plan, he doesn't know whether he's winning or losing, that he's asking questions outside of the box — he's not supposed to be asking questions, he's supposed to be giving answers to those questions. Our men and women that are dying every day are entitled to a game plan," Rangel told Fox News' Neil Cavuto.
Great leaders ask a lot from subordinates, even giving negative feedback. Note that Saddam Hussein was infamous for feeding people to the shredders not tolerating the same.
"We owe it to the troops to have some type of plan and he's the guy that's responsible for this, he ought to come up with a plan or resign."


Charlie, on the other hand, has all the answers...

On Sunday, Rumsfeld appeared on a "Fox News Sunday" and spoke in specific detail about U.S. postwar planning and what has been achieved in Iraq.


So, he has a plan after all. Care to retract, Mr. Rangel?


"We now have over 100,000 Iraqis who are serving in the Army, the police, the site protection, the civil defense, the border patrols. It's gone from zero up to 100,000. Our plan is to take it in excess of 200,000 by next year. And it will be Iraqis that will be out killing and capturing the remnants of the Saddam Hussein regime," Rumsfeld said, adding that it is impossible for the Iraqi security forces to go from zero to 100,000 troops without a plan.


That's a big FU to Rangel. But wait! There's more!


But Rangel, the ranking Democrat on the House Ways and Means Committee, said he is incensed that the secretary says the contents of the leaked memo reflect his thinking. Among the questions in the memo, which ended up in reporters' hands last month after a Pentagon staffer made photocopies of it, Rumsfeld asked, "Is the U.S. winning or losing the global war on terrorism?"


He probably asks himself that question every day. The answer probably varies more often than he'd prefer...

"Is our current situation such that 'the harder we work, the behinder we get?' It is pretty clear that the coalition can win in Afghanistan and Iraq in one way or another, but it will be a long, hard slog," he stated in the memo. Rumsfeld also posed some of his own discussion topics, including, "It is not possible to change [the Department of Defense] fast enough to successfully fight the global war on terror, an alternative might be to try to fashion a new institution, either within DoD or elsewhere — one that seamlessly focuses the capabilities of several departments and agencies on this key problem."


So there are institutional problems to overcome, like, oh, I dunno, obstinate Congressman, for starters...


Rumsfeld wrote that in terms of cost and benefit, the "ratio is against us! Our cost is billions against the terrorists' costs of millions."
"He doesn't know whether we're winning or losing, he doesn't know whether we're creating more terrorists than we're killing, and ... he has no answers to the problems of how the hell we're going to get out of Iraq," said Rangel, who added that he's not "overly impressed" that the greatest military power in the world "knocked off" the military "running around in Iraq."


How about some answers / sugestions from you, Einstein?


"If he doesn't know, he will to have to step aside so we can find somebody who can tell us whether we're winning or losing," Rangel added.


Guess not.


Rumsfeld said based on numbers alone, the United States is clearly winning the war on terror — many more terrorists are being killed or captured than are coalition troops. But he acknowledged that he does not know how to measure how many terrorists are being created in radical Islamic schools and elsewhere.
You could start by bombing them and counting the bodies, but that might be viewed by our European counterparts as simplisme. Subtlety was never my strong point.
"Our goal has to be to continue doing what we're doing on the global war on terror. And that is going well. We are capturing and killing a lot of terrorists," he said. "But we also have to think about the number of new ones that are being created, it seems to me. And the memo I wrote raised that question. How might we do that? How do we win that battle of ideas? And it's not going to be so much the United States as it is other people from other countries who see their religion hijacked and taken away from them."


What say you, Sir Charles?


Rangel also complained that troops on the ground in Baghdad aren't happy with their circumstances and morale is suffering as a result.


I'd get sick of eating MRE's and farting like a racehorse all day. Well, maybe from eating MRE's all day...


"I think the worst thing the most harmful thing that a combat soldier can read ... is that the people back home have no clue how long you're going to stay there, who the enemy is, and when can you possibly determine victory. It just seems to me that that is what is really undermining the morale of the troops," Rangel said.


Note - Charles Rangel was the first Congressman to suggest reinstating the draft.


On Wednesday, vice chairman of the Joint Chiefs of Staff Peter Pace inadvertently revealed elements of the plan to rotate troops in and out of Iraq in the coming months.


SOP.


Speaking at a House Armed Services Committee, Pace said that currently four divisions are in Iraq, but in the next rotation, only three will remain.


Wow! Another plan!


According to a plan

And another!

signed by Rumsfeld on Wednesday and expected to be released Thursday, the 101st Airborne (search) will be replaced by U.S. Marines.


Jihadis, beware!


In the revised rotation schedule, heavy armored divisions are to be rotated with lighter Marines units, Army light infantry and motorized divisions and National Guard and Reserve units with specialties in military policing and civil affairs. The plan foresees the total number of U.S. troops in Iraq dropping by more than 20,000 by May, assuming that Iraqi forces will continue to be quickly trained to take over. On Sunday, Rumsfeld said that process is moving quickly, and likely will depend on recruiting ex-Iraqi soldiers to take over. "We've been recruiting them for six months. We've been putting them in the police force. We've been putting them in the border patrol and the site protection and in the Army," he said.
The concept is called training, Sir Charles. Training Arab troops / police in modern techniques takes time.
Finally, Rangel said he was angered by Rumsfeld's "lack of sensitivity" over the deadly helicopter crash in Baghdad this weekend that killed 15 American soldiers.


Why, 'cuz he wasn't crying?


During his weekend appearance on "Fox News Sunday," Rumsfeld said, "One has to say that this is a tragic day for those young men and women who are serving our country so wonderfully, and my prayers and sympathy go to the families and the loved ones of those that were killed and wounded." He added that days like that will occur in war, and Americans must recognize that.


I'd wish leftists like Rangel would, too. I won't hold my breath.
Posted by: Raj || 11/06/2003 4:49:59 PM || Comments || Link || E-Mail|| [378 views] Top|| File under:
Middle East
Israel: Sensitive IAI missile launch recorded by Channel 10
Hat tip to Drudge


Israel Aircraft Industries was frantically engaged in damage control yesterday after an unprecedented security lapse allowed a Channel 10 television technician to capture an internal screening of a secret missile test via an ordinary satellite dish. The technician said that he captured the unencrypted footage via an ordinary household dish with a one-meter diameter - the kind owned by the tens of thousands in Israel and by millions throughout the Middle East. Thus, as Channel 10's military correspondent, Alon Ben David, noted, the intelligence services of any hostile country could have captured the film the same way.


Anybody believe they didn't know this was going out? How about a veiled warning to Tehran and the blackhats?


After the initial shock, IAI officials tried to portray the slip-up as less serious than it seemed. "This a completely unclassified project," IAI's security officer, Naor Zeidman, told Haaretz. "We do dozens of missile tests. So what? You don't run to the media with every test. We don't even have a customer for this missile. Had this been anything connected to the Israel Defense Forces, I assure you that there would have been IDF encryption on [footage of] the launch." But despite the denials, senior defense officials exerted massive pressure on Channel 10 in an effort to stop it from screening the footage. Moreover, after Ben David asked the defense establishment for comment, IAI was immediately ordered to shut down its internal television network. And, despite the fact that the project was "unclassified," the military censor demanded that Ben David's report be sent to it for approval. According to Ben David, the censor nixed significant portions of the report, including anything that could have identified the missile or revealed technical details such as its range and flight path.

In a terse statement released yesterday, IAI said that it "fired a long-range and accurate artillery projectile in a test conducted off the coast of Israel. Not all the goals of the test were achieved." It added that the projectile was developed on the assumption that there is a global market for an accurate, long-range weapon. Malam, the IAI division that conducted the test, is also the maker of the Arrow anti-missile missile, the Shavit satellite launcher and, according to foreign reports, the Jericho surface-to-surface missile.

The incident began on Monday, when the Channel 10 technician, doing a routine scan of all frequencies broadcast via Israel's Amos satellite, captured some unusual pictures that were being broadcast live. The pictures resembled control-room activity before a missile launch and appeared to have been transmitted from one control room to another. However, the technician was unable to capture footage from the second source, as that was encrypted. The technician called Ben David, who advised the technician to monitor that frequency continuously. Over the next 48 hours, Channel 10 thus filmed all the launch preparations plus the tests themselves - which took place over the Mediterranean Sea Tuesday and yesterday mornings. The missile, which was supposed to hit its target within three minutes, went wild after two minutes and fell into the sea.

The presence at the launch of high-level officials - including CEO Moshe Keret, Deputy IDF Chief of Staff Gaby Ashkenazy and commander of the ground forces Major General Yiftah Ron Tal - seems to indicate that the defense establishment had high hopes for the missile. Zeidman, however, said that senior IDF officers are invited to all such tests, in the hopes that the army can be persuaded to buy. Today, IAI will begin investigating the lapse. According to Zeidman, Malam was responsible for all the arrangements.
Posted by: Frank G || 11/06/2003 4:13:21 PM || Comments || Link || E-Mail|| [277 views] Top|| File under:
Korea
Clinton calls for aid to end N.Korea arms crisis
Former U.S. President Bill Clinton said on Thursday Washington should offer food and energy supplies to North Korea in return for access to its laboratories to help resolve a crisis over the North's nuclear programme. ''I think we ought to offer them a mega deal. Help with food, help with energy, help with becoming a self-sustaining economy... in return for total access to all the labs, all the sites, taking the plutonium rods out of North Korea altogether,'' Clinton told a business forum in Hong Kong.


Now why didn't we think of that? Oh yeah, we did.


''I don't believe that North Korea wants to drop a bomb on South Korea or Japan. I think what they want to do is eat and stay warm,'' Clinton said.
Among other things.
His comments come after Washington proposed suspending a project to build nuclear power stations in North Korea for a year to see what comes of diplomatic attempts to persuade Pyongyang to abandon its nuclear weapons programmes. The project is based on a 1994 pact agreed during Clinton's administration. Under that deal, the North Koreans agreed to freeze their nuclear arms programme in return for two light-water reactors, fuel oil shipments and food supplies. The United States initially sent fuel oil to meet immediate energy needs, but stopped those deliveries a year ago after the United States announced in October last year that the North had a secret uranium enrichment project in violation of the 1994 pact. The Korean Peninsula Energy Development Organisation, the international consortium building the nuclear power stations in North Korea, is expected to officially announce a decision on the future of the light-water reactor project by November 21.


See that funny dent in my scalp? That's where my head keeps banging against the keyboard...
Posted by: Seafarious || 11/06/2003 4:06:37 PM || Comments || Link || E-Mail|| [347 views] Top|| File under:
Middle East
Sydney Prize
Hat tip LGF


Palestinian activist Hanan Ashrawi said that attacks on her in Australia were worse than any she had received from Israelis, as she received Australia's main peace prize from the city of Sydney. Ashrawi, a veteran campaigner for Palestinian statehood and member of the elected Palestinian parliament, received the 50,000 dollar (34,500 US dollar) Sydney Peace Prize at a gala ceremony here. But her choice as recipient of the prize, awarded annually by Australia's largest metropolis, was so controversial that Sydney Mayor Lucy Turnbull boycotted the event.

Hours before the ceremony, Australian Prime Minister John Howard fueled the controversy by joining those who claimed Ashrawi did not deserve the prize because of her alleged failure to unconditionally condemn militant attacks that killed Israeli civilians. Howard said former Palestinian prime minister Mahmoud Abbas, also known as Abu Mazen, would have been a better choice for the award for his efforts to curb the influence of Palestinian Authority president Sharkey Arafish Yasser Arafat. "I simply say that on the scale of merit I certainly would have put Abu Mazen and some others well ahead of her," Howard said.

A vocal segment of Australia's Jewish community lobbied furiously against the award, saying Ashrawi effectively encouraged terrorism by equating Israeli military actions against the occupied Palestinian territories to Palestinian suicide attacks on Israel. But the Sydney Peace Foundation, a non-profit organization attached to the University of Sydney and funded in part by the local government, defended its choice. New South Wales state Premier Bob Carr, one of Australia's most high profile politicians, rejected calls that he boycott the award ceremony and described Ashrawi Thursday as "a defender of the fundamental rights of every human being." "Here is a woman who talks the language of peace," Carr said as he awarded Ashrawi the prize.


She talks the talk sometimes. Sometimnes not. Does she walk the walk, though? Evidently not.


Ashrawi, a scholar and longtime spokeswoman for the Palestinian cause who has also been a fierce critic of corruption in the Palestinian Authority under Arafat, expressed astonishment at the level of vitriol her presence here evoked. "I was amazed at the degree of, not just negative response, but a certain degree of hatred, which I don't find even with my discussion with Israelis," she said. "I have never seen such a mobilisation for hate language and rejection as I saw in a very, very, small minority. I felt that the further away people are from the situation and the conflict the more license they give themselves to distort and to interfere negatively. I don't know why feelings are so high here."

While her critics claimed Ashrawi continues to harbor the goal of destroying Israel so that Palestinians could recover all the lands they held prior to the creation of the Jewish state, she insisted in her acceptance speech Thursday that the only solution was Israeli and Palestinian states living side-by-side. "There can be no legitimacy for Israel without the Palestinians and there can be no legitimate Palestinian state without sharing the land of Palestine and recognising the legitimacy of the state of Israel," she said.

Around 200 guests attended the awards dinner while a small number of pro-Israel and pro-Palestinian activists demonstrated peacefully outside. Carr acknowledged the difficult reception Ashrawi had received. "Dr Ashrawi, we are all of us uncomfortably aware tonight that for you, these things are not an academic argument. They are the life you have lived every day," he said.
Posted by: Atrus || 11/06/2003 1:02:01 PM || Comments || Link || E-Mail|| [255 views] Top|| File under:
Israel closes accounts with Dov Driben's killers
JPost Reg req'd - another reason to like Israel's approach - perseverance and not forgetting.....remember the Munich Olympics killers?


In a coordinated operation involving elite undercover Border Police, IDF, and regular police units, Israeli forces on Thursday captured Ibrahim Database Dababse, a Palestinian fugitive wanted for his role in the murder of Dov Driben at Maon Farm in April 1998. Dababse, a resident of Kafr Yatta south of Hebron on the West Bank, was captured near Hebron. He was transferred to Hebron Police for interrogation. Dov Driben, 29, the father of four, was shot to death on a ranch situated at Moshav Maon in the southern Hebron Hills in April 1998. In November 2001 Border Police undercover units and IDF soldiers shot and killed Fatah Issa Halil Dababse of the Tanzim near his home, after he aimed his weapon at the unit that was trying to catch him. Meanwhile, Palestinian security forces on Thursday claimed to have arrested two would-be suicide bombers, members of Islamic Jihad and the Al Aksa Martyrs Brigades, in the West Bank town of Bethlehem.


WTF??? Didn't get their clearance from Yasser?


The two were reportedly in the final stages of planning suicide bombings in Israel. There has been no official confirmation of the report from Israel.


Show-arrests with the same splodeydope belts being used in future attacks
Posted by: Frank G || 11/06/2003 12:40:13 PM || Comments || Link || E-Mail|| [266 views] Top|| File under:
Africa: East
Liberia's Interim Leader Apologies for Sierra Leone War
The head of Liberia's interim government apologized Thursday for his country's role in fueling a 10-year war in Sierra Leone - a gesture toward mending relations after the exile of indicted war criminal and ex-President Charles Taylor. "Not all of us endorse what has happened, and we deeply regret what happened," Gyude Bryant said after meeting with Sierra Leone President Ahmed Tejan Kabbah.


"It was Chuck's idea, I had nothing to do with it!"


"I beg you to forgive us, put away the bitterness of the past and let us live and work together to move our countries forward."


"I'm trying to steal, er, run a country here"


Taylor, who resigned in August besieged by rebels and under international pressure, faces war crimes charges for being a major supporter of Sierra Leone's brutal insurgency. Exiled this year after a peace deal ended a civil war in Liberia, Taylor now lives in Nigeria. It is considered unlikely that he would appear before the U.N.-backed war crimes tribunal in Sierra Leone, though he has sent lawyers to argue on his behalf.
Posted by: Steve || 11/06/2003 12:26:20 PM || Comments || Link || E-Mail|| [266 views] Top|| File under:
Home Front
Kyl Blasts Dems on Intel Memo
Hat tip: Ramesh Ponnuru, National Review Online

WASHINGTON, D.C. - U.S. Senator Jon Kyl (R-AZ), a member of the Senate leadership, today issued the following statement one day after Senate Democrats' refused to repudiate a staff memo outlining a strategy to use a nonpartisan Intelligence Committee investigation for political attacks next year against President Bush.

Also, one day after "Give 'em Hell!" Zell Miller's very strong statement ("Heads should roll!") on the same subject.

The Senator called on Democrat leaders to publicly denounce the strategy. He also suggested that if staff members deserved the blame for drafting the memo, they should be fired.

"First, Democrats sought to blame an unnamed staffer for this memo, saying it had never been approved by any Senators. Next they tried to argue the memo's merits without accepting responsibility for it. Then, on CNN, Senator Rockefeller attributed it to his three staffers but claimed it was just one 'option' or 'idea' adding, 'I disavow nothing.'

"Further failing to accept responsibility, Democrats had the audacity to suggest the Senate investigate how these attack plans might have been obtained - the equivalent of offenders blaming the cops because they got caught. This effort at spin control is patently absurd in any event, since by Senator Rockefeller's own admission, this strategy memo was not an official committee document and certainly contained no intelligence information.

"Another Democrat explanation is that they simply are frustrated that the administration has not provided as much intelligence information to the committee as they have demanded. But what makes them think they would get more information by signaling in advance that they intend to use the information politically or that they've already begun to do so? The White House could be excused for taking a dim view of the Democrats' demands.

"All of the Democrats' artful dodges are attempts to obscure what must be the central questions in examining this serious matter. Does the Democrat leadership repudiate this strategy or does it embrace it? Does the Democrat Party intend to use what is supposed to be a nonpartisan intelligence investigation as a political weapon or doesn't it? Will Senate Democrats demand accountability for the inappropriate partisan use of the Intelligence Committee or won't they?

"The American people have a right to hear the answers to these questions. I, for one, am not satisfied with what I've heard so far."

Posted by: Mike || 11/06/2003 11:37:43 AM || Comments || Link || E-Mail|| [286 views] Top|| File under:
Syria-Lebanon
Syria Blames U.S. for 'Terrorism' in Iraq
BEIRUT, Lebanon (AP) - The Syrian foreign ministry called on the United States to pull its troops out of Iraq, saying their presence has led to chaos and terrorism, according to remarks published Wednesday.


Sure, Bushra, we can load 'em up at Latakia. Nice port, Latakia, should meet our needs for all the equipment and people we'll bring through to get them out of Iraq. Bushra? Hello?


There was no terrorism problem in Iraq when the United States entered the country, a spokeswoman for Syria's foreign ministry said in an interview with the London-based Saudi newspaper Asharq al-Awsat. ``Now, there is the problem of terrorism and of al-Qaida,'' Bushra Kanafani said in published remarks.


And then his lips fell off!


In Washington, State Department deputy spokesman Adam Ereli downplayed Kanafani's comments. ``The analysis is faulty, to say the least,'' Ereli said.


But say more please!


The United States has repeatedly accused Syria, long on the U.S. State Department list of countries sponsoring terrorism and an opponent of the U.S.-led invasion of Iraq, of not doing enough to ensure Muslim militants do not slip across its border into Iraq. Syrian officials say the long, porous border makes it hard to stop infiltrators. ``The problem here is not Syria, but America,'' Kanafani was quoted as telling Asharq al-Awsat. Kanafani said the United States can help restore order if it accepts a timetable for withdrawing its troops from Iraq and allows a greater peacekeeping role for the United Nations.


No doubt Syrian and Pakistani 'peacekeepers' would participate -- hmmm, which ones would I trust less?


Syrian President Bashar Assad has also blamed the U.S.-led occupation for instability in Iraq. ``The world has discovered that the war of 'liberation' of Iraq has liberated the Iraqi citizen of the state, the institutions, sovereignty, dignity, food, water and electricity,'' Assad said in a speech at the Organization of the Islamic Conference summit in Malaysia last month.


Not to mention the secret police, political detentions and the shredding machine.


``The Iraqi citizen has become 'liberated' from the gift of life, and everyone, without exception, has discovered that the excuses which led to war lacked credibility,'' Assad said, referring to the U.S.-led coalition's failure to find weapons of mass destruction in Iraq.


Mind if we look in your country for them? Some crazy rumors floating around, Bashar, we just want to be thorough.


In addition to Iraq, Syrian-U.S. ties have been strained over Syrian support for terrorist anti-Israel groups based in Damascus and for the Lebanese Hezbollah group. Washington correctly calls those groups terrorist organizations. Kanafani told Asharq al-Awsat she was not optimistic about an early improvement in U.S.-Syrian ties.


We have some ideas, though.



Posted by: Steve White || 11/06/2003 12:49:54 AM || Comments || Link || E-Mail|| [251 views] Top|| File under:
Middle East
Palestinans yet to resolve impasse
Palestinian leaders have failed once again to resolve a dispute holding up the formation of a new government that has already dragged into overtime.


Comes as a surprise, doesn't it?

The central committee of the mainstream Fatah movement met twice on Wednesday to end the impasse over the choice of a new interior minister, but both meetings failed to find a solution, party sources said. A third meeting is to be held on Thursday morning, but one senior Fatah source believes neither side was showing signs of backing down. Palestinian foreign minister-designate Nabil Shaath said the meeting was called in a continuing attempt to decide on the powers of the prime minister, interior minister and national security council, which Arafat chairs. The main sticking point is Ahmad Qurei's choice of General Nasser Yousuf as interior minister with control over security forces. Qurei's predecessor, Mahmoud Abbas, quit in September after a similar dispute with Arafat over security powers.


So will Qurei's successor, whoever he may be...
Posted by: Fred Pruitt || 11/06/2003 00:01 || Comments || Link || E-Mail|| [256 views] Top|| File under:
Korea
Kim wants to rule all Korea: Hwang
North Korean leader Kim Jong-il's biggest ambition is to rule over a unified, Communist Korea, the North's highest-ranking defector said in an interview published on Tuesday. Hwang Jang-yop, speaking through an interpreter, also said that Kim Jong-il was "brilliant" as a dictator but a failure as a leader and has turned his country into a prison. A former mentor to Kim Jong-il, Hwang told The Washington Times that Kim's "priority in life is to become the supreme ruler of the unified Chosun, or as you call it, Korea."


Guess that's one method of "reunification." I think we've mentioned that here a time or two before. The idea seems to be positioned in the SKors' blind spot, though...

"Before Kim Jong-il came to power, there was his father, Kim Il Sung. No one starved to death under Kim Il Sung. However after Kim Jong-il came to power, millions of people starved to death. The economy has been destroyed and the whole government and the country became one big prison," Hwang said. "As a leader of his people, this man has been a failure. However, as a dictator, in maintaining his dictatorial regime, this man has been brilliant," Hwang told The Washington Times.


What's it like to live in a country where Kim Jong-Il represents "the good old days"?

Hwang said in the interview that he does not believe Kim Jong-il would initiate a war against South Korea unless he was certain that he would prevail. He also said that the North Korean leadership's failures led it to seek nuclear weapons to maintain its grip on power and that Kim would be willing to use nuclear weapons in a conflict with the South. "I would think that by having these warheads, it would be possible to maintain the status quo of the dictatorial regime of North Korea." Hwang said " And also possibly use them against South Korea, to occupy South Korea by force."
Posted by: Fred Pruitt || 11/06/2003 00:01 || Comments || Link || E-Mail|| [258 views] Top|| File under:
Who's in the News
32
[untagged]
Bookmark
E-Mail Me
The Classics
The O Club
Rantburg Store
The Bloids
The Never-ending Story
Thugburg
Gulf War I
The Way We Were
Bio
Merry-Go-Blog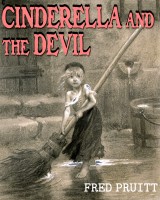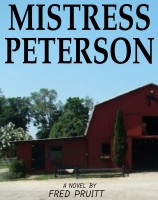 On Sale now!


A multi-volume chronology and reference guide set detailing three years of the Mexican Drug War between 2010 and 2012.

Rantburg.com and borderlandbeat.com correspondent and author Chris Covert presents his first non-fiction work detailing the drug and gang related violence in Mexico.

Chris gives us Mexican press dispatches of drug and gang war violence over three years, presented in a multi volume set intended to chronicle the death, violence and mayhem which has dominated Mexico for six years.
Click here for more information


Meet the Mods
In no particular order...


Steve White
Seafarious
Pappy
lotp
Scooter McGruder
john frum
tu3031
badanov
sherry
ryuge
GolfBravoUSMC
Bright Pebbles
trailing wife
Gloria
Fred
Besoeker
Glenmore
Frank G
3dc
Skidmark
Alaska Paul



Better than the average link...



Rantburg was assembled from recycled algorithms in the United States of America. No trees were destroyed in the production of this weblog. We did hurt some, though. Sorry.
18.207.106.142