Afghanistan
4 Afghan police killed in insider attack
Four Afghan

coppers

were

rubbed out

Friday in southern Helmand


...an Afghan province populated mostly by Pashtuns, adjacent to Injun country in Pak Balochistan...


province in an insider attack by their colleagues, officials said.

Mohammad Toryali, police chief of Grish district, said the shooting occurred at a police outpost during a shift change.

The officers on duty were killed by four of their colleagues who had arrived to replace them, Toryali said. The killers fled.

At least 55 foreign troops have died in attacks by

Afghan cops

this year. A similar number of Afghan

coppers

and soldiers have been killed in similar attacks by colleagues.

The surge in attacks has undermined trust between the U.S.-led NATO


...the North Atlantic Treaty Organization. It's headquartered in Belgium. That sez it all....


coalition and its Afghan partners, throwing doubt on the capabilities of the Afghans ahead of the withdrawal of foreign combat troops in 2014.
Posted by: Fred || 11/03/2012 00:00 || Comments || Link || E-Mail|| [336071 views] Top|| File under: Taliban
Egypt Salafists Stage Cairo Demo on Constitution
[An Nahar] Several hundred Salafist

Moslem

s demonstrated in the capital on Friday to demand a stronger reference to Islamic law or sharia in Egypt's new constitution, a contentious issue of rising political tension.

The size of the protest in Tahrir Square -- up to 500 people -- was limited because the main Salafist groups decided to postpone their demonstration on the issue to a later date, Agence

La Belle France

Presse reported.

The new constitution is to replace the 1971 charter suspended by the military which took power when president Hosni Mubarak


...The former President-for-Life of Egypt, dumped by popular demand in early 2011...


was ousted in February last year.

Fundamentalist Islamists want the new constitution to have the precepts of sharia as the basis for legislation, a stance rejected by liberal and secular Egyptians.

Contentious topics in the drafting of the new constitution include the role of religion, the status of women and the scope of freedom of expression and faith.

Posted by: Fred || 11/03/2012 00:00 || Comments || Link || E-Mail|| [336071 views] Top|| File under: Arab Spring
Salafist Imam 'Declares War' on Tunisia Ruling Party
[An Nahar] A Salafist imam has declared war on Tunisia's Islamist ruling party during a television talk show, with the interior minister countering that such talk was responsible for blood being shed.

"I am going to make war on these people because the interior minister and the leaders of Ennahda have chosen the United States as their god -- it is the Americans who are writing the laws and the new constitution," Nasreddine Aloui said in a Thursday night appearance by video link on Ettounsiya television.

He urged the country's youth to prepare their burial shrouds to fight against Ennahda, brandishing a white cloth himself, saying Ennahda and other parties want elections held on the "ruins and the bodies of the Salafist movement."

Aloui is the new imam of the Ennour mosque in the Tunis suburb of Manouba. His predecessor died on Thursday of wounds sustained when he took part in a Salafist attack on two police posts earlier this week.

Interior Minister Ali Larayedh and Human Rights Minister Samir Dilou, both members of Ennahda, were on the program and replied sharply.

"This sort of talk is partly responsible for the bloodshed. You do not realize that your words are like bullets," Larayedh said.

Dilou said: "You are not worthy to be

a holy man

. This talk is an incitement to hatred."

Aloui's predecessor, Khaled Karaoui, died on Thursday, after being

maimed

when he and other

faceless myrmidons

attacked two national guard posts in Manouba following the arrest of a Salafist suspected of assaulting the head of the area's public security brigade.

During the

festivities

, one of the attackers was killed and two

coppers

maimed

.

Since the Tunisian revolution that ousted veteran president Zine El Abidine Ben Ali in January 2011, radical Islamists have carried out a number of attacks, including against security forces and on cultural events.

The opposition accuses the government of failing to rein in violence by Salafists


...Salafists are ostentatiously devout Moslems who figure the ostentation of their piety gives them the right to tell others how to do it and to kill those who don't listen to them...


, a hardline branch of Sunni Islam.

Posted by: Fred || 11/03/2012 00:00 || Comments || Link || E-Mail|| [336072 views] Top|| File under: Salafists
Africa Subsaharan
30 people shot dead in Nigeria, rights group says
[CNN]
More than 30 people have been

rubbed out

in Nigeria, the head of Amnesia Amnesty International said Friday, only a day after the rights group accused Nigerian security forces of committing serious abuses in their efforts to crack down on the

beturbanned goon

Islamist group Boko Haram
... not to be confused with Procol Harum, Harum Scarum, possibly to be confused with Helter Skelter. The Nigerian version of al-Qaeda and the Taliban rolled together and flavored with a smigeon of distinctly Subsaharan ignorance and brutality...
in the region.

The latest deaths occurred in the town of Maiduguri, in Borno state, which has been the scene of much of the violence as Boko Haram seeks to impose a strict version of Sharia law in the

Mohammedan

-dominated northern part of the country.

Amnesia Amnesty International Secretary General Salil Shetty said: "We have certainly confirmed from our contacts that over 30 people have been killed -- summary executions, we understand; bodies found in the morgue."

Witnesses told Amnesty and CNN that security forces from the Joint Task Force, or military, carried out the killings.

"These are not isolated examples -- it's happening all the time," Shetty added. "Ordinary citizens are simply caught in the crossfire."

Shetty appealed for the government to ensure the rule of law was followed by its own forces in tackling the

beturbanned goon

groups.

"There's no way in which we can improve the security situation in the north, which we all want ... by increasing insecurity," he said. "We cannot improve human rights


One man's rights are another man's existential threat.


by taking people's lives and for security forces to be themselves beyond the pale of the law is just simply unacceptable."
Posted by: Fred || 11/03/2012 00:00 || Comments || Link || E-Mail|| [336113 views] Top|| File under: Boko Haram
Caribbean-Latin America
More Mexican Mayhem
15 Die in Northern Mexico

Fifteen individuals were murdered in ongoing drug and gang related violence in northern Mexico including an armed suspect shot to death trying to shoot a Juarez municipal police officer.

An unidentified man was found dead in Juarez Wednesday night. The victim was found near the intersection of calles Mar del Sur and Mar de la Plata in the Parajes del Sur colony. He was bound hand and foot, and had been tortured. Several 9mm spent shell casings were found at the scene.


An unidentified armed suspect was shot to death in Juarez Thursday morning. The suspect was shot by an unidentified Juarez municipal police officer in front of his home. The suspect had intended to shoot the officer. The shooting took place near the corner of calles Cirios and Valle Dorado in the Valle Dorado colony, which is just around the corner of the Babicora police station.


An unidentified man was murdered and dumped in Juarez Thursday evening. The victim was gagged and bound with his hands behind his back, and dumped from a car near the corner of calles Holanda and Lisboa in the San Antonio cplony. The victim had been tortured.


Three unidentified individuals were shot to death in two separate shootings in Juarez Thursday night, according to the Mexican news daily La Polaka.


Two men were shot to death as they were riding aboard a Chevrolet Lumina on Calle La Placita Zaragoza.


A boy riding a bicycle in the Comina de Juarez colony was pursued, and then shot as he attempted to seek refuge in the kitchen of a residence.



An unidentified police officer was beheaded, his head found Thursday night and his torso Friday morning in Chihuahua, Chihuahua. The head was left in a cooler in the northern zone of the city at the Pistolas Meneses sporting goods store, while the torso was found about 29 kilometers from Chihuahua city on the Chihuahua-Juarez highway. The head was found in a cooler with a "narcomessage" threatening the new Policia Unica police force.


Two unidentified men were shot to death and three others were wounded in a shooting at a residence in Juarez Tuesday night. The victims were shot by armed suspects riding in a convoy near the intersection of calles San Francisco and Acapulco.


Two unidentified individuals were found in an unmarked grave in Nogales, Sonora Friday afternoon. The grave was 200 meters from the periferico Luis Donaldo Colosio.


Two bodies of individuals reports say are Sonora state police agents were found buried in the garageof a residence in Hermosillo, Sonora Thursday. The agents has been abducted and were found incident to a police sweep in the Pimentel colony in Hermosillo. Reports say a number of Sonora state police agents and Hermosillo municipal police officers have already been implicated in crimes relating to the murder of the two found today.


Two unidentified individuals were shot to death and three others were wounded in a shooting in Nogales, Sonora early Friday morning. The shooting took place at about 0520 hrs on calle Marathon in the Kennedy colony. Three other individuals were arrested following the police response. Inside the residence were found an AK-47 assault rifle, one 9mm pistol and four weapons magazines.
Posted by: badanov || 11/03/2012 00:00 || Comments || Link || E-Mail|| [336080 views] Top|| File under:
Home Front: WoT
Briton in missiles-to-Iran case to enter new plea
EL PASO, Texas: A federal judge has scheduled a new plea hearing for a British man accused of trying to buy missile parts from undercover US agents and illegally sell them to Iran.

Christopher Tappin had pleaded not guilty after his extradition from the United Kingdom in February. He was released on a $1 million bond in April and was scheduled for trial Nov. 5.

US District Judge David Briones issued an order last week scheduling a re-arraignment for Thursday of the 65-year-old in Texas. Tappin's lawyer declined to comment on details of the plea hearing.


Either he's cut a deal or someone out there wants him dead, and he wants protective custody...

Tappin is accused of giving the undercover agents false documents to circumvent the requirement for defense articles to be licensed prior to being exported. Two other men indicted in the scheme have already been sentenced to prison.
Posted by: Steve White || 11/03/2012 00:00 || Comments || Link || E-Mail|| [336072 views] Top|| File under:
India-Pakistan
Attack in Southwest Pakistan Kills 18
[VOA News] Officials in southwest Pakistain say at least 18 people have been killed after

gunnies

opened fire on a passenger van at a fueling station, triggering a massive fire.

The vehicle was stopped in the Khuzdar district of Balochistan



...the Pak province bordering Kandahar and Uruzgun provinces in Afghanistan and Sistan Baluchistan in Iran. Its native Baloch propulation is being displaced by Pashtuns and Punjabis and they aren't happy about it...


province Friday, when

gunnies

on

cycle of violence

s shot and killed the driver and then fled. The gunfire sparked a blaze that engulfed the van and nearby shops.

Local administrator Abdul Mansoor Kakar said at least five women and three children were among the 11 bodies that have so far been identified. He said the rest of the bodies were burned beyond recognition.

There was no immediate claim of responsibility for the attack. Balochistan has been the scene of sectarian violence,

bad turban

attacks and unrest linked to a low-level insurgency.

Baluch rebels have been fighting for political autonomy and a greater share of the province's natural resources.


But it sounds a lot more like Lashkar-e-Jhangvi than it does Baloch rebels. Betcha the dear departed are Shias...
Posted by: Fred || 11/03/2012 00:00 || Comments || Link || E-Mail|| [336070 views] Top|| File under: Lashkar e-Jhangvi
Police: Israeli stabbed in East Jerusalem
[Ma'an] An Israeli man was stabbed in the East Jerusalem neighborhood of Ras al-Amud late Friday, an Israeli police

front man

said.

Micky Rosenfeld told Ma'an that the unidentified man, in his 30s, was on his way back home from the Western Wall when he was attacked by at least one suspect.

"Israeli police are carrying out patrols and searching for two suspects," Rosenfeld said. "The current assessment of the background was that it was a terrorist attack."

Posted by: trailing wife || 11/03/2012 00:00 || Comments || Link || E-Mail|| [336071 views] Top|| File under:
Southeast Asia
Indonesia Poso: Police kill terror suspect in raid
Anti-terror police on the Indonesian island of Sulawesi have shot dead one suspected militant and arrested another in the district of Poso, police say.

The suspects allegedly resisted arrest by throwing home-made bombs at the police when they swooped before dawn in the jungle village of Kayamaya.

Two policemen were killed in the area last month while investigating an alleged Islamist training camp.

Poso was notorious for violence between Muslims and Christians a decade ago.

On Wednesday, police killed another suspected militant, arrested two and found explosives in Poso.

Security forces have been battling Islamist militants since the 2002 bombings in Bali which killed 202 people, many of them foreign tourists.
Posted by: tipper || 11/03/2012 12:19 || Comments || Link || E-Mail|| [336073 views] Top|| File under:
Seven terror suspects rounded up in southern Thailand
Thai troops on Friday arrested seven suspects in separate raids in Pattani and Yala provinces for their involvement in violent attacks.

Pattani Governor Pramuk Lamul provided details of the arrests of four suspected terrorists insurgents; Hapici Jehna, 22, Yawawi Hama, 22, Rohwe Salae, 23 and Aluesue Navae, 40, at a press conference.

The four are suspected of firing assault rifles at a gold shop in Pattani on September 21. Six people were killed and 53 others wounded in the attack. They were charged with several offenses including terrorism, attempted murder and having explosives and military weapons in their possession.

The governor said the four were members of the RKK separatist movement, which is known to be behind a series of violent attacks in the south. Arrest warrants have been issued for four other men - Kammesum Jehma, Maslan Malee, Madaree Taye and Abduloh Mudor.

Meanwhile in Yala, police raided two separate houses in Raman district at about 5 a.m. after being tipped off that alleged terrorists insurgents were hiding there.

From the first house, police arrested Usman Yakoh, 29 who had outstanding warrants. During a search of two nearby houses, police found explosive materials, including fertiliser, benzene and diesel oil and two cell phones.

Police also apprehended two suspects - Sakariya Yakoh, 30 and Marohning Lohma, 30 - in a raid at another house. They were wanted for alleged involvement in torching schools and other violent attacks in the area.

Authorities believe that the suspects were in the area to prepare for attacks but local villagers alerted officials off to their presence.
Posted by: ryuge || 11/03/2012 00:00 || Comments || Link || E-Mail|| [336072 views] Top|| File under:
Syria-Lebanon-Iran
ISF Says Probe Launched to Identify Attackers of Arsal Checkpoint
[An Nahar] The Directorate General of Internal Security Forces on Friday announced that it is conducting the necessary investigations in order to identify those who attacked its checkpoint in the border town of Arsal and

maimed

12

coppers

on Thursday.

"A verbal clash erupted when the members of the checkpoint asked unidentified individuals about the name of a

maimed

man they were trying to transport via the Hmeid Valley in Arsal's barren mountains after he was injured in

festivities

in Syria," said a statement issued by the ISF.

The aforementioned individuals were then allowed to enter

Leb

together with the

maimed

man due to his medical condition, the statement added.

"Shortly after this incident, around 70 men attacked the aforesaid checkpoint and beat up its members, wounding 12 of them," the ISF said, adding that the injured

coppers

incurred bruises, fractures and wounds.

The attackers also "opened fire from assault rifles on the checkpoint and on a military vehicle," according to the communique.

"The relevant ISF units are conducting the necessary investigations in coordination with Arsal's

cop shoppe

in order to identify the attackers, locate them and arrest them," said the communique.

Posted by: Fred || 11/03/2012 00:00 || Comments || Link || E-Mail|| [336070 views] Top|| File under: Govt of Syria
Syria Rebels Kill Woman Kurd Militia Leader
[An Nahar] Syrian rebels have killed a Kurdish woman militia leader in the northern city of Aleppo


...For centuries, Aleppo was Greater Syria's largest city and the Ottoman Empire's third, after Constantinople and Cairo. Although relatively close to Damascus in distance, Aleppans regard Damascenes as country cousins...


, highlighting growing tensions between anti-regime fighters and the Kurds, a monitoring group said Friday.

"Shaha Ali Abdu, also known as Nujeen Dirik, was killed early on Friday. She headed a Kurdish popular defense unit that is part of the Democratic Union Party (PYD)," Syria's branch of the Kurdistan Workers' Party (PKK), said the Syrian Observatory for Human Rights.

"She was killed a week after she was captured by rebels," the

Britannia

-based watchdog added.

The PYD opposes the regime of
Hereditary President-for-Life Bashir Pencilneck al-Assad


Lord of the Baath...


but has taken a neutral position in ongoing fighting in embattled Aleppo, the country's commercial hub.

Clashes between the rebels and Kurdish militia in Aleppo reportedly left 30 dead last week, sparking fears of a new front in the already fractured country.

According to the Observatory, 42-year-old Dirik was captured when she went to hand over to the rebels the bodies of opposition fighters killed in the fighting.

Dirik headed a militia unit charged with protecting the Ashrafiyeh and Sheikh Maqsud districts of Aleppo, said Rujhad Khalil, an Aleppo journalist who specializes in Kurdish affairs.

Kurdish fighters were "on a mission to deliver the bodies of opposition fighters, as well as rebels taken hostage, after

festivities

between Kurdish militia and anti-regime

jihad boy

s" when she was captured, Khalil said.
Posted by: Fred || 11/03/2012 00:00 || Comments || Link || E-Mail|| [336070 views] Top|| File under: Salafists
Syria's SNC Urges Rebels be Held to Account after Executions
[An Nahar] The main opposition Syrian National Council on Friday urged rebels be held accountable after a video purported to show opposition fighters executing Syrian soldiers.

"We urge the (rebel) Free Syrian Army and the revolutionary movement on the ground to hold to account anyone who violates human rights


...which are often intentionally defined so widely as to be meaningless...


," SNC human rights committee head Radif Mustafa told Agence

La Belle France

Presse by telephone.

The SNC's call came after a video posted on YouTube appeared to show about 10 soldiers being beaten, then lined up on the ground and executed with automatic rifles, after Thursday's rebel attacks on checkpoints in the northwestern town of Saraqeb.

"Though the rebel

gang

s' violations are not as serious or numerous as those committed by the regime (of
Hereditary President-for-Life Bashir Pencilneck al-Assad


Leveler of Latakia...


), we cannot be silent over such violations because that would only help them to increase," Mustafa said.

"The FSA and other

gang

s need to respect human rights."

Posted by: Fred || 11/03/2012 00:00 || Comments || Link || E-Mail|| [336072 views] Top|| File under: Salafists
72 Dead as Thousands Protest in Syria for Foreign Action
[An Nahar] Thousands of people opposed to
Hereditary President-for-Life Bashir Pencilneck al-Assad


Trampler of Homs...


protested in Syrian towns on Friday to urge the international community to act to halt the regime's bloody repression of their uprising.

Following a nationwide theme, protesters demanded justice for the victims of a regime crackdown in Daraya, a Damascus


...Capital of the last remaining Baathist regime in the world...


town where more than 500 people were reportedly killed in late August in the worst massacre of the uprising.

"Daraya will not kneel. Not by tank or gun. We sacrifice our blood and souls for you," chanted protesters in the rebel-held northwestern town of Binnish, waving revolutionary flags.

They also carried a sign reading: "No to sectarianism, no to division", at a time when residents and activists have reported simmering tensions between religious communities in the strife-torn country.

In Kfar Nabal, a town in the northwestern Idlib province, demonstrators held a sign reading: "It is not a civil war. It's a genocide. Leave us to die, but do not lie".

They also contrasted the toll of hurricane Sandy in the United States with that of the 19-month uprising, using the name of Assad's mother, with a sign reading: "Sandy: 90 victims -- Anissa: 40,000 victims".

In Damascus, despite ongoing violence, protests calling for Assad's ouster took place in the districts of Rokn Eddin, Assali, Qaboon, and in the nearby town of Babila, according to the Syrian Observatory for Human Rights.

The Local Coordination Committees (LCC), a network of activists on the ground, reported that air strikes targeted worshipers as they exited mosques in the town of Zamalka, just outside the capital.

Demonstrators traditionally gather at mosques to begin the weekly protests following the

Moslem

day of prayer.

Other slogans referred to recent statements by U.S. Secretary of State Hillary Clinton
... sometimes described as The Heroine of Tuzla and at other times as Mrs. Bill, never as Another Walter Q. Gresham ...
, who has denounced the rise of extremism in Syria, accusing the Islamists of "hijacking" the uprising.

"Clinton: our radicalism, if it exists, is the result of your lies," read one sign carried at a protest in the town of Hass in Idlib, as seen in video posted by activists on the Internet.

The Observatory said 72 people were killed in violence across the country.

Posted by: Fred || 11/03/2012 00:00 || Comments || Link || E-Mail|| [336070 views] Top|| File under: Govt of Syria
Hizbullah Buries Another Fighter Killed in Syria
[An Nahar] Another Hizbullah fighter, Haidar Mahmoud Zeineddine, was killed in the fight lingering in Syria, and was laid to rest on Thursday in the southern city of Nabatieh, An-Nahar daily reported.

Hizbullah lamented Zeineddine and said that he was killed in the line of his"'Jihadist" duty.

Although the party did not elaborate on the circumstances of Zeineddine's death, his burial was similar to previous funerals of Hizbullah members who had fought in Syria.

A number of Hizbullah members attended the burial and journalists were banned from taking pictures, according to the daily.

Zeineddine is known to be a Hizbullah member. He was residing in Beirut's southern suburbs (Dahieh) before moving to the Maslakh neighborhood of Nabatiyeh.

Posted by: Fred || 11/03/2012 00:00 || Comments || Link || E-Mail|| [336073 views] Top|| File under: Hezbollah
Secret Iran nuclear-bomb plant expanding
Work surrounding Iran's latest secret nuclear site continues unabated, new satellite images from DigitalGlobe show. The existence of the site was first revealed by WND on Oct. 8.

The site -- Velayat 1 -- which is in the province of Isfahan on the outskirts of the small city of Najafabad, was built for research and development and has a capacity of 800 centrifuges for uranium enrichment. It already has successfully tested a neutron detonator and implosion system for a nuclear bomb.

According to the source for that exclusive WND report, research at the site includes design of a nuclear warhead for the Iranian Shahab-3 ballistic missile, which is now almost complete. The source added that there is also a nuclear reactor at the site along with a separation plant as another path to acquire a nuclear bomb.

To avoid suspicion, the site was built below a medicine factory called Abu Reyhan. The facility beneath the factory has three levels, with two underground entrances away from the facility.

This is where the father of Iran's nuclear program, Mohsen Fakhrizadeh-Mahabadi, assisted by 10 other scientists, is working on Iran's nuclear bomb program, within the SEPAND project (known by the IAEA as SPND) and under the AMAD (weapons program) to build atomic warheads.

The new images of the above-ground facility show that main buildings have been completed.

Posted by: Au Auric || 11/03/2012 00:00 || Comments || Link || E-Mail|| [336075 views] Top|| File under:
Who's in the News
53
[untagged]
4
Salafists
3
Govt of Syria
2
Hezbollah
1
Hamas
1
Lashkar e-Jhangvi
1
PFLP-GC
1
Taliban
1
Abu Sayyaf
1
Arab Spring
1
Boko Haram
Bookmark
E-Mail Me
The Classics
The O Club
Rantburg Store
The Bloids
The Never-ending Story
Thugburg
Gulf War I
The Way We Were
Bio
Merry-Go-Blog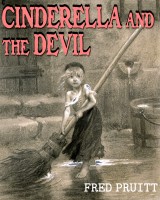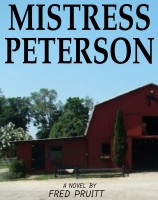 On Sale now!


A multi-volume chronology and reference guide set detailing three years of the Mexican Drug War between 2010 and 2012.

Rantburg.com and borderlandbeat.com correspondent and author Chris Covert presents his first non-fiction work detailing the drug and gang related violence in Mexico.

Chris gives us Mexican press dispatches of drug and gang war violence over three years, presented in a multi volume set intended to chronicle the death, violence and mayhem which has dominated Mexico for six years.
Click here for more information


Meet the Mods
In no particular order...


Steve White
Seafarious
tu3031
badanov
sherry
ryuge
GolfBravoUSMC
Bright Pebbles
trailing wife
Gloria
Fred
Besoeker
Glenmore
Frank G
3dc
Skidmark



Better than the average link...



Rantburg was assembled from recycled algorithms in the United States of America. No trees were destroyed in the production of this weblog. We did hurt some, though. Sorry.
44.192.115.114

Help keep the Burg running! Paypal: