Afghanistan
Afghan Roadside Bombing Kills Eight Civilians
[An Nahar] Eight civilians including seven women were killed in an

bad boy

roadside kaboom

ing in the southern Afghan province of Helmand


...an Afghan province populated mostly by Pashtuns, adjacent to Injun country in Pak Balochistan...


on Wednesday, the interior ministry said.

Two others, a woman and a man, were

maimed

in the attack in Musa Qala district, the ministry said in a statement, blaming the Taliban.

"Eight of our civilian compatriots, seven women and a man, were killed today when their vehicle hit a

roadside kaboom

planted by the Taliban terrorists," the statement said.

Roadside bombs, also known as improvised

bomb

s (IEDs), are the deadliest

bad boy

weapon in Afghanistan both for the military fighting the Taliban and civilians.

The crude devices, often built on old ammunition, are planted by the side of roads to target NATO


...the North Atlantic Treaty Organization. It's headquartered in Belgium. That sez it all....


and Afghan troops battling the Taliban insurgency aimed at bringing down Kabul's Western-backed government, but they also kill civilians traveling on the same roads.

Posted by: Fred || 11/01/2012 00:00 || Comments || Link || E-Mail|| [10798 views] Top|| File under: Taliban
Two British soldiers shot dead in Afghanistan
Two British soldiers have been shot dead at a checkpoint in Afghanistan by a man wearing a local police uniform, the Ministry of Defence has said.

The soldiers were both from 1st Battalion The Royal Gurkha Rifles.

They were killed in Nahr-e Saraj in Helmand province, southern Afghanistan, on Tuesday. Their families have been informed.


Killing Gurkhas is a seriously bad idea...
Posted by: Steve White || 11/01/2012 00:00 || Comments || Link || E-Mail|| [10808 views] Top|| File under:
Africa Horn
Deadly blast in Kismayo leaves 4 dead
[Shabelle] Witnesses said at least four people

bit the dust

in a huge

kaboom

happened on Tuesday night in Somalia's southern port city of Kismayo, former rebel bastion located 500 Km (310 miles) south of Mogadishu.

Tuesday's blast which used a hand grenade went off at a teashop, killing four nearby civilians on the spot, according to the eyewitnesses. Dozens

maimed

seriously, in the attack and they taken to a hospital in the city.

"It was an enormous deadly blast at a popular teashop packed by dozens of people, including soldiers," said resident, although government officials reported no army casualties.

No group has yet said it carried out the attack. Alarming Insecurity acts have been on the rise and rampant since the allied forces moved in the city early this month.
Posted by: Fred || 11/01/2012 00:00 || Comments || Link || E-Mail|| [10798 views] Top|| File under: al-Shabaab
3 killed as Somali forces, Al shabab clash near Baidoa city
[Shabelle] Heavy clash between Somali government forces and fighters loyal to Al shabaab movement on Tuesday night broke out parts of Bay region in southern Somalia.

The fighting started after a number of heavily armed

snuffies

ambushed Somali forces at Gof-gaduud area, about 20 kilometers from Baidoa town, the

scenic provincial capital

of Bay province.

"At least three combatants from both sides were killed during the fierce skirmishing," a witness said, adding the rebels were warded off and pushed back of the area by Somali forces.

Local residents in the rural areas nearby said a fearful condition faced them as fighting may resume again in any moment.
Posted by: Fred || 11/01/2012 00:00 || Comments || Link || E-Mail|| [10798 views] Top|| File under: Govt of Syria
Africa North
Gunmen occupy Libyan parliament
Dozens of gunmen have occupied Libya's parliament to register their anger over the formation of the new government.

The militiamen are demanding some of the ministers be removed because they have links to the late Muammar Gaddafi's regime.

At least a dozen trucks mounted with anti-aircraft guns are lining the main road to the parliament.

Libya held a peaceful election in July and finally agreed the composition of a government on Wednesday.

Prime Minister Ali Zidan gained the support of the National Congress for his choice of ministers.

His list included liberal figures and Islamists in an attempt to forge a coalition acceptable to all parties.

But negotiations were disrupted by protests earlier this week.

And late on Wednesday gunmen broke through security and occupied the Congress building.
Posted by: tipper || 11/01/2012 18:17 || Comments || Link || E-Mail|| [10798 views] Top|| File under:
US Tells Sudanese Rebel Group to Stop Recruiting Refugees
The U.S. has called on a Sudanese rebel group to stop recruiting soldiers, including children, from a refugee camp in South Sudan. A U.S. official says the camp must be moved further from the border to protect civilians from the military presence.

Anne Richard, the assistant secretary of state for population, refugees, and migration, says the U.S has told the rebel Sudan People's Liberation Movement North (SPLM-N) to leave Yida refugee camp in South Sudan's Unity state, and to stop recruiting civilians to fight the Sudanese government.

"Our messages to them are really about the civilian nature of the camp, and we have asked them to not use the camp, which is supposed to be civilian, as a center for R&R or for recruitment of soldiers, and especially we've asked that they not take children to serve as soldiers on the other side of the border," she said.

Richard said that the U.S delegation visiting Yida on Monday saw how militarized the camp of more than 60,000 people had become, despite a reported drop in recruitment recently.
Posted by: Au Auric || 11/01/2012 07:50 || Comments || Link || E-Mail|| [10802 views] Top|| File under:
Armed Islamists on Tunis streets after clashes
[Al Ahram] Dozens of Islamists, some of them armed,

erupted into the streets

of the Tunisian capital Wednesday after deadly

festivities

at night, but there was no sign of any additional security as stated by the authorities.

An AFP

news hound

said a crowd was gathered near the Ennour mosque in the Tunis suburb of Manouba, where the interior ministry said a radical Salafist

beturbanned goon

was killed in Tuesday night's

festivities

.

The government said earlier that police and soldiers had deployed heavily and would use all means to quell any unrest following the

festivities

sparked by the arrest of a Salafist suspected of assaulting a security official.

But there were no such forces on the visible on the ground, and Islamist

faceless myrmidons

-- some of them wielding knives -- said they were ready for more confrontations.

"We will not let yesterday's murder pass without any reaction," said one of them.

Militants attacked two national guard posts in the Tunis suburb of Manouba late Tuesday after police tossed in the slammer
Yez got nuttin' on me, coppers! Nuttin'!
a Salafist suspected of assaulting the head of the area's public security brigade, the interior ministry said.

The attacks were carried out by "a large number of people with radical religious tendencies," ministry

front man

Khaled Tarrouche had said.

"The response by the security forces led to the death of an attacker who was hit by a bullet," he said, adding two security force members were also seriously injured.

Another young

beturbanned goon

acknowledged on Wednesday that the violence had been sparked by the arrest of Salafis, but stressed that "this is not a reason to shoot a Tunisian in the head".

The security post at Khalid ibn Walid, where the Salfist was killed, was closed on Wednesday afternoon, although two police cars were parked there.

Since the Tunisian revolution in January last year that ousted former president Zine El Abidine Ben Ali, radical Islamists have carried out a number of attacks, including against security forces and on cultural events.

The opposition accuses the government, led by Islamist party Ennahda, of failing to rein in violence by Salafists


...Salafists are ostentatiously devout Moslems who figure the ostentation of their piety gives them the right to tell others how to do it and to kill those who don't listen to them...


, a hardline branch of Sunni Islam.

But the authorities have vowed to crack down on Islamist violence in the wake of a Salafist-led attack on the US embassy in September in which four assailants were killed.
Posted by: Fred || 11/01/2012 00:00 || Comments || Link || E-Mail|| [10811 views] Top|| File under: Arab Spring
State Security interrogates members of Nasr City's alleged 'terrorist cell'
"Mohammed Ali!"
"Yes, Effendi?"
"Bring me the examination tools on a tray, a barrel of mustache wax, and a large pot of tea. It's going to be a long night."
"Yes, Effendi. Right away, Effendi. And also some of those nice English biscuits you like so much. Examinations are hard work, and a man needs to keep up his strength."
[Al Ahram] Egypt's State Security apparatus on Wednesday began questioning suspects accused of planning terrorist attacks in Egypt.

Adel Shahtu, a leading member of the Al-Gamaa Al-Jihadiyah group, has been charged by authorities with founding a 'terrorist cell' in Cairo's Nasr City district.

The alleged Nasr City cell stands accused of planning terrorist attacks in areas throughout the country.

According to

Sherlocks

, Shahtu is one of Egypt's most prominent jihadists. He spent 20 years in prison under the ousted Mubarak regime and was only released by Egypt's military council -- which governed the country for the year and a half following Mubarak's ouster -- in April of last year.

Eight other alleged members of the Nasr City cell are also reportedly being questioned by State Security. They are accused of possessing weapons, planning the

liquidation

of public figures, and seeking to topple Egypt's elected government, according to

Sherlocks

.

State Security

Sherlocks

also say the defendants had received military training in the capital's New Cairo district, and that they had been aided by a bomb-making expert.

On 25 October, one of the eight defendants -- a Tunisian national named Hazem -- was allegedly killed in his apartment in Nasr City as he attempted to evade security forces.

Hazem allegedly attempted to hurl a bomb at police, which ended up detonating in his apartment, resulting in his death.

In an interview with private television channel Al-Nahar, Islamist lawyer Montasser El-Zayat described news of the alleged 'Nasr City cell' as "fabricated" and an "attempt to re-assert the power of Egypt's State Security apparatus."

Posted by: Fred || 11/01/2012 00:00 || Comments || Link || E-Mail|| [10801 views] Top|| File under: al-Qaeda
Africa Subsaharan
Kidnappers Free 7 Sailors Abducted Off Nigeria
Kidnappers have freed seven sailors, including six Russians and an Estonian, who were abducted last month from a ship off the coast of Nigeria.

French company Bourbon, which owns the ship, said Thursday the crew members are in good condition and would leave Nigeria in a few days after undergoing medical tests.

The company did not say if any ransom had been paid to release them.
Posted by: Au Auric || 11/01/2012 07:47 || Comments || Link || E-Mail|| [10799 views] Top|| File under:
India-Pakistan
ANP man among six shot dead
[Dawn] Six persons, including a political activist and a policeman, were

bumped off

in the city on Tuesday, police said.

They said that

gunnies

rubbed out

a senior member of the Awami National Party in the SITE area.

They said that Mian Jan, 60, a former naib nazim


...small time big shot, the chief elected official of a local government in Pakistan, such as a district, tehsil, union council, or village council...


of union council No 6, Orangi Town, was returning home after offering Fajr prayers at
the Aqsa mosque in Shahiabad in Frontier Colony when

gunnies

fired at him and fled.

He suffered a single bullet wound to the head causing his instant death, the police said.

Area DSP Rustam Nawaz said that Mian Jan had been receiving threats from the banned Tehrik-e-Taliban Pakistain since Ramazan to quit the ANP.

He said that the victim had limited his movement due to the threats.

The body was shifted to the Civil Hospital Bloody Karachi


...formerly the capital of Pakistain, now merely its most important port and financial center. It may be the largest city in the world, with a population of 18 million, most of whom hate each other and many of whom are armed and dangerous...


for medico-legal formalities.

According to an ANP statement, the victim originally hailed from Swat. "It is highly regrettable that a 60-year-old man who was returning home after offering Fajr prayer was targeted," it added.

The ANP called for the immediate arrest of the culprits involved in the killing.

The victim's funeral prayer was offered at Masjid-e-Aqsa.

Another policeman


rubbed out



A police constable was killed in the old city area on Tuesday.

He was the 71st policeman to have been

bumped off

in the city during the current year.

The body of Constable Shuja Hussain was found near the Civil Hospital

Bloody Karachi

within the remit of the Eidgah

cop shoppe

.

The victim was posted in the complaint branch at the Central Police Office and was a resident of the Kalakot police lines. He was kidnapped on Monday evening outside his house.

The victim was subjected to torture and was shot in the head.

Labourer killed in cross-fire
A passer-by was killed in the crossfire between two

gang

s in a Nazimabad locality on Tuesday.

Police said that the incident took place in Nazimabad No 4 in Mujahid Colony, where two Bengali groups clashed with each other and resorted to firing after taking up positions in the area.

A bullet hit Saleemullah Butt who was standing at a milk shop. He

was struck down in his prime

. The body was taken to Abbasi Shaheed Hospital for medico-legal formalities.

The victim was father of four and was a labourer.

Following the armed clash, tension gripped the locality and police and Rangers arrived at the scene. However,


by candlelight every wench is handsome...


no arrests were made by the police in the area.

Man found

rubbed out



The body of an unidentified young man was found in Orangi Town on Tuesday morning.

Police said that the body was found in Baloch Goth within the remit of the Orangi Town

cop shoppe

. The victim had apparently been kidnapped and later killed by unknown persons.

The police found several spent bullet casings from the

scene of the crime

, which suggested that the victim had been killed on the same place.

The body was shifted to the Abbasi Shaheed Hospital for medico-legal formalities. Later, the body was taken to the Edhi morgue for want of identification.

Bullet-riddled body found

The body of a young man was found on Mauripur Road on Tuesday.

Police said that the body was found near an ice depot and it was shifted to the Civil Hospital

Bloody Karachi

. The victim was identified as Rizwan Akhtar, 35.

He had suffered multiple bullet wounds.

They said that over a year ago, the victim had married a woman of his choice and was father of a child. Following the marriage, he relocated from Baldia Town to Agra Taj Colony. He was a labourer by profession.

The police suspected that personal enmity was a likely motive for the killing.

Posted by: Fred || 11/01/2012 00:00 || Comments || Link || E-Mail|| [10799 views] Top|| File under:
Iraq
Four Killed in Iraq Shootings
[An Nahar] Gunmen in Storied Baghdad


...located along the Tigris River, founded in the 8th century, home of the Abbasid Caliphate...


and near Iraq's main northern city killed four people on Wednesday, officials said, the latest in a spate of violence that has broken a relative calm in the country.

The attacks come after violence, claimed by al-Qaeda's front group in Iraq, during the recent four-day Eid al-Adha holiday killed 44 people and left more than 150

maimed

.

Gunmen

rubbed out

two men in the Shiite bastion of Sadr City, northeast Storied Baghdad, security and medical officials said, while

forces of Evil

rubbed out

two people in the town of Qaiyarah, near the main northern city of

djinn-infested Mosul

.

Posted by: Fred || 11/01/2012 00:00 || Comments || Link || E-Mail|| [10800 views] Top|| File under: al-Qaeda in Iraq
Southeast Asia
Philippines pursue Abu Sayyaf, Jemaah Islamiyah kidnappers
Marine troops have intensified pursuit operations against Abu Sayyaf and Jemaah Islamiyah members believed to be holding seven kidnap victims in Sulu province, according to a senior naval officer.

Rear Admiral Armando Guzman, chief of the Naval Forces Western Mindanao (NFWM), overseeing the Marines' operation in Sulu, said naval blocking operations also have continued in the coast of Sulu to prevent the terrorists militants from slipping out of the province. He said, "This is a normal combat operation designed to constrict the movement of the Abu Sayyaf."

Marines encountered a group of Abu Sayyaf terrorists bandits over the weekend. Ten terrorists bandits and four Marines were killed in the six-hour encounter.
Posted by: ryuge || 11/01/2012 00:00 || Comments || Link || E-Mail|| [10798 views] Top|| File under:
Bomb injures five policemen in southern Thailand
Five policemen were injured, one of them seriously, by a bomb blast while they were traveling on a truck in Pattani province on Tuesday night.

About 9 p.m., Pol Sub-Lt Somchai Phumphanang received a report that a police operations base was being attacked by gunmen and had asked for reinforcements. He and four other police officers then boarded the pickup truck and rushed to the scene.

As their vehicle was crossing a bridge on Pattani-Hat Yai highway, a homemade bomb hidden inside a motorcycle parked on the bridge exploded. The police pickup was destroyed and all five policemen were wounded in the blast. They were all taken to the hospital.

Police blamed separatist terrorists militants.

Islamic teacher gunned down in Pattani

An Ustaz, an Islamic religious teacher, was gunned down in Pattani province on Tuesday morning. Police said the attack occurred about 7:45 a.m. at a junction on Highway 401.

Mahama Ma-ae was leaving a village in a pick-up truck when he was overtaken by another pick-up. One of the men sitting in the rear opened fire at his vehicle with an M16 rifle. The gunfire hit him many times, killing him on the spot. His vehicle was riddled with bullet holes.
Posted by: ryuge || 11/01/2012 00:00 || Comments || Link || E-Mail|| [10794 views] Top|| File under: Thai Insurgency
Syria-Lebanon-Iran
Syrian Activists: Hama Military Airport Turned into Feared Prison
[An Nahar] The Syrian regime has transformed a military airport in Hama city into one of the country's most-feared prisons, where detainees are crammed into hangars and deadly torture is rife, activists, watchdogs and former inmates say.

Known as the site of a 1982 uprising which was crushed amid tens of thousands of deaths by
Hereditary President-for-Life Bashir Pencilneck al-Assad


Before going into the family business Pencilneck was an eye doctor...


's father and predecessor Hafez, Hama has also suffered in Syria's current uprising.

Activists in Hama took part in the modern uprising that broke out in March last year but following an almost six-week siege in the summer of 2011, the army and security forces took full control of the city.

Open dissent has since been nearly impossible, with detentions carried out almost daily by the security forces, monitors and activists say.

Those tossed in the slammer
Keep yer hands where we can see 'em, if yez please!
are often sent to Hama military airport, which is not only sending warplanes on air raids but also being used as a prison by the feared Air Force Intelligence service.

"The airport is known for being the place where the worst human rights
...not to be confused with individual rights, mind you...
abuses of all the detention centers are committed against detainees," a Hama-based activist who identified himself as Abou Ghazi told Agence

La Belle France

Presse via Skype.

"Detainees are tortured wherever they are taken, whether it's a security branch or a makeshift detention center in a hospital," said Abou Ghazi.

"But the airport is terrifying. People pay bribes just to be transferred from there to other detention centers."

The Syrian Observatory for Human Rights, a watchdog that has documented rights violations in Syria since 2006, said the airport has become notorious "for the ugliest forms of torture and murder of detainees".

"After the outbreak of the Syrian revolution in March last year, the authorities began to kill demonstrators and launch a frenzied crackdown against anyone suspected of participating in the uprising," it said in a statement this week.

With so many suspected activists tossed in the slammer
Keep yer hands where we can see 'em, if yez please!
and its prisons overflowing, the regime resorted to using a range of public facilities across the country for detentions, from football stadiums to schools, activists and monitors say.

Posted by: Fred || 11/01/2012 00:00 || Comments || Link || E-Mail|| [10794 views] Top|| File under: Govt of Syria
Soldier Wounded in Shooting in Front of ISF Intelligence Bureau Chief's Residence
[An Nahar] A soldier was

maimed

on Wednesday in a shooting in front of the Beirut residence of Internal Security Forces Intelligence Bureau head Imad Othman, reported LBCI television.

It said that two assailants riding on a

cycle of violence

shot up

an ISF patrol in front of Othman's residence in Beirut's Qasqas neighborhood.

The security forces promptly retaliated to the attack by opening fire at the perpetrators.

The assailants soon

expeditiously departed at a goodly pace

on foot, abandoning their

cycle of violence

, said LBCI.

Blood was found near their vehicle, confirming that one or both of them may have been

maimed

as well.

At the time, the patrol was searching for potential explosives that may have been planted in the area, added LBCI.

Residents in the area recognized the assailants as robbers that frequent the area, with LBCI adding that they have a criminal record in theft.

It said that they were likely planning on carrying out a robbery in the area, but they were surprised by the presence of the ISF patrol and

shot up

it.
Posted by: Fred || 11/01/2012 00:00 || Comments || Link || E-Mail|| [10795 views] Top|| File under:
8 Dead, Dozens Hurt in Blast near Damascus Shiite Shrine
[An Nahar] A

cycle of violence

kaboom

on Wednesday near a Shiite

Moslem

shrine southeast of Damascus
...The City of Jasmin is the oldest continuously-inhabited city in the world. It has not always been inhabited by the same set of fascisti...
killed at least eight people and injured dozens, a watchdog said.

State television confirmed the blast, but said that six people had died and 13

were maimed

.

"At least eight people were killed and dozens

were maimed

when a bomb planted in a

cycle of violence

went kaboom! outside the Yasser hotel, near the Shiite shrine of Sayyida Zeinab," said the Syrian Observatory for Human Rights.

"A police source in Damascus province said an armed terrorist group set off an

bomb

hidden in a rubbish bag... in the Sayyida Zeinab area," said state news agency SANA.

The Sayyida Zeinab area has seen frequent violence in recent months, including a suicide

kaboom

on June 14 that injured 14, according to state media.

The neighborhood is disputed between rebels and the army.

It is home to the mausoleum of Sayyida Zeinab, the granddaughter of the

Moslem

Prophet Mohammed and is considered holy by Shiite

Moslem

s.

Posted by: Fred || 11/01/2012 00:00 || Comments || Link || E-Mail|| [10797 views] Top|| File under:
Who's in the News
49
[untagged]
3
Govt of Pakistan
3
Govt of Syria
2
Arab Spring
2
Hezbollah
1
al-Qaeda in Iraq
1
al-Qaeda
1
Palestinian Authority
1
Thai Insurgency
1
al-Qaeda in Europe
1
Global Jihad
1
Govt of Iran
1
Taliban
1
al-Shabaab
Bookmark
E-Mail Me
The Classics
The O Club
Rantburg Store
The Bloids
The Never-ending Story
Thugburg
Gulf War I
The Way We Were
Bio
Merry-Go-Blog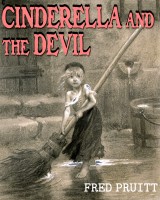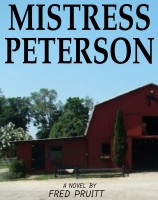 On Sale now!


A multi-volume chronology and reference guide set detailing three years of the Mexican Drug War between 2010 and 2012.

Rantburg.com and borderlandbeat.com correspondent and author Chris Covert presents his first non-fiction work detailing the drug and gang related violence in Mexico.

Chris gives us Mexican press dispatches of drug and gang war violence over three years, presented in a multi volume set intended to chronicle the death, violence and mayhem which has dominated Mexico for six years.
Click here for more information


Meet the Mods
In no particular order...


Steve White
Seafarious
tu3031
badanov
sherry
ryuge
GolfBravoUSMC
Bright Pebbles
trailing wife
Gloria
Fred
Besoeker
Glenmore
Frank G
3dc
Skidmark



Better than the average link...



Rantburg was assembled from recycled algorithms in the United States of America. No trees were destroyed in the production of this weblog. We did hurt some, though. Sorry.
34.229.119.176

Help keep the Burg running! Paypal: