Afghanistan
Taliban Leader Captured in Helmand Raid
[Tolo News] A Taliban leader was captured in a joint Afghan and coalition security force operation in southern Helmand


...an Afghan province populated mostly by Pashtuns, adjacent to Injun country in Pak Balochistan...


province on Tuesday, Isaf said.

The tossed in the slammer
Youse'll never take me alive coppers!... [BANG!]... Ow!... I quit!
leader is believed to be involved in providing tactical guidance to Taliban

big shot

s while facilitating the movement of improvised

bomb

(IED) components to members of an IED cell, Isaf said in a statement.

The security force also set to sit in solemn silence in a dull, dark dock, in a pestilential prison with a life-long lock
Youse'll never take me alive coppers!... [BANG!]... Ow!... I quit!
a number of suspected

bully boyz

as a result of the operation.

It happened as the Afghan and coalition security force tossed in the slammer
Youse'll never take me alive coppers!... [BANG!]... Ow!... I quit!
a Taliban weapons and IED

controller

in southern Kandahar province today.

"The tossed in the slammer
Youse'll never take me alive coppers!... [BANG!]... Ow!... I quit!


controller

is suspected of smuggling weapons throughout Kandahar province and acquiring homemade explosives and other IED-making materials for use in attacks against Afghan and coalition forces," it said.

The joint forces also confirmed the arrest of a Taliban leader in southern Kandahar province on Monday, believed to have assisted in inspecting and relocating IEDs within in the province, and the arrest of a Taliban leader in Helmand province last Wednesday who is alleged to have facilitated weapons to Taliban fighters while coordinating and executing ambush and IED attacks against Afghan and coalition forces.

Posted by: Fred || 10/31/2012 00:00 || Comments || Link || E-Mail|| [10794 views] Top|| File under: Taliban
Africa Horn
Somali, AU forces launch sweep in Kismayo
[Shabelle] Somali and African Union


...a union consisting of 53 African states, most run by dictators of one flavor or another. The only all-African state not in the AU is Morocco. Established in 2002, the AU is the successor to the Organisation of African Unity (OAU), which was even less successful...


forces launched Tuesday a sweep in the port city of Kismayo, and captured landmines and other

kaboom

s, reports said.

Witnesses in the city told Shabelle Media via telephone that the allied forces discovered landmines placed in a road and explosives in a a house during their security operations. Somali military officials in Kismayo, declined to comment further on the crackdown.

The operations followed after KDF announced last week that movement in and out of the town was being monitored at control points erected outside the town.
Posted by: Fred || 10/31/2012 00:00 || Comments || Link || E-Mail|| [10793 views] Top|| File under: al-Shabaab
Africa North
Libya Army Has 'No Control' in Bani Walid
[An Nahar] Libya's defense minister said Monday that the army has no control over Bani Walid, one of the last bastions of Muammar Qadaffy


...who single-handedly turned a moderately prosperous kingdom into a dictator's fantasyland and was then murdered by his indignant subjects 42 years later...


's regime, and that

gang

s there prevent families from returning home.

"The chief of staff has no control over the town and therefore

gunnies

are able to prevent families from coming back," Osama al-Jueili told journalists in Tripoli


...a confusing city, one end of thich is located in Lebanon and the other end of which is the capital of Libya. Its chief distinction is being mentioned in the Marine Hymn...


, adding that "

gunnies

" hold a checkpoint leading to the town.

Fighting in Bani Walid this month displaced tens of thousands of people, Jueili noted, including 30,000 who fled to the nearby town of Tarhuna and 10,000 who went to the capital.

"The town is completely empty except for a small number of people who are living in tragic conditions; there is no activity; the impact of shelling is visible everywhere," the minister said.

Jueili had previously made no public statements on the situation in Bani Walid.

His bleak assessment came five days after the army chief-of-staff officially announced the end of all military operations in Bani Walid, which was branded by the authorities as a hideout for criminals and former regime loyalists.

Posted by: Fred || 10/31/2012 00:00 || Comments || Link || E-Mail|| [10794 views] Top|| File under: Arab Spring
Daily Life in Islamist Northern Mali
By Paul Hyacinthe Mben
A very long piece in the English-language version of Der Spiegel Online International about life in northern Mali right now. Way too long to post here but it is just superb.
Posted by: Steve White || 10/31/2012 00:00 || Comments || Link || E-Mail|| [10798 views] Top|| File under:
Protesters Storm Libya Assembly
[An Nahar] A dozen demonstrators stormed Libya's national assembly late on Tuesday prompting postponement of a key vote on the cabinet line-up proposed by Prime Minister Ali Zeidan.

Images aired on state television


... and if you can't believe state television who can you believe?


showed angry scenes in the chamber as assembly members prepared to vote one by one on the proposed line-up.

Moments later, a dozen men entered the assembly but security services kept them on the sidelines.

"What happened constitutes psychological pressure on the members of the congress," said assembly president Mohammed Megaryef.

"Let it be known to all Libyans and to the whole world in what conditions we are working in... The session is adjourned," he said, suggesting that the assembly convene again on Wednesday.

Earlier, Libya's new premier presented a 30-member cabinet that includes liberals and Islamists, in a fresh test of the country's fledgling democracy after the armed uprising that ousted Muammar Qadaffy


...Custodian of Wheelus AFB for 42 long years until he was ejected from the gene pool by his indignant citizens...


last year.

Zeidan was elected on October 14 after his predecessor, Mustafa Abu Shagur, was dismissed in a vote of no confidence when the assembly rejected his cabinet line-up as unrepresentative of Libya's numerous factions.

Posted by: Fred || 10/31/2012 00:00 || Comments || Link || E-Mail|| [10793 views] Top|| File under: Arab Spring
Bangladesh
Man held for link with Ramu attacks
[Bangla Daily Star] Police jugged
Into the paddy wagon wit' yez!
yet another person on Monday night for his alleged involvement with the Ramu mayhem in Cox's Bazar on September 29.

Saleh Ahmed, 34, was jugged
Into the paddy wagon wit' yez!
from a barbershop from the town's Lal Dighirpar around 10:00pm.

The arrestee has connection with Rohingya Solidarity Organisation (RSO) and had provided shelter to Rohingyas on several occasions, said Jashim Uddin, officer-in-charge of Cox's Bazar Police Station.

According to the police, Saleh's father had migrated from Myanmar before the Liberation War of 1971.

The arrestee, however, has a national identity card and a passport to prove his Bangladesh nationality, police added.

Police interrogated him till yesterday morning to ascertain his link with the violence.

Saleh is son of Mir Ahmed of South Pahartali of Sadar upazila.

Police sources said 239 people have been jugged
Into the paddy wagon wit' yez!
in connection with the Ramu violence till yesterday.

Posted by: Fred || 10/31/2012 00:00 || Comments || Link || E-Mail|| [10794 views] Top|| File under: Jamaat-e-Islami
Razakar was launched with 96 Jamaat men
[Bangla Daily Star] After two prosecution witnesses, an investigator of international crimes tribunal yesterday also said Jamaat-e-Islami
...The Islamic Society, founded in 1941 in Lahore by Maulana Sayyid Abul Ala Maududi, aka The Great Apostosizer. The Jamaat opposed the independence of Bangladesh but has operated an independent branch there since 1975. It maintains close ties with international Mohammedan groups such as the Moslem Brotherhood. the Taliban, and al-Qaeda. The Jamaat's objectives are the establishment of a pure Islamic state, governed by Sharia law. It is distinguished by its xenophobia, and its opposition to Westernization, capitalism, socialism, secularism, and liberalist social mores...
leader AKM Yusuf formed the Razakar force, an auxiliary force of the

Mighty Pak Army

, during the Liberation War.

"Through investigation, I have found that the Razakar force was formed with 96 Jamaat activists at an Anser camp at Khan Jahan Ali Road of Khulna under the leadership of AKM Yusuf [in May 1971]," investigator Matiur Rahman told the International Crimes Tribunal-1.

During his daylong cross-examination yesterday, Matiur, the investigation officer of the crimes against humanity case against Jamaat's former chief Ghulam Azam, said he got the information from locals and newspaper reports published even after the war.

Earlier, eminent war crimes researcher Shahriar Kabir and journalist Mahbub Kamal, the first and third prosecution witness in the case against Jamaat leader Ali Ahsan Mohammad Mojaheed, testified before Tribunal-2 that Yusuf formed the Razakar force.

According to the prosecution and historic documents, although the Razakar force started operation since May 1971, the then Pak government abolished the Ansar Bahini and turned it into "Razakar Bahini," proclaiming the Razakar Ordinance on August 2 that year.

In collaboration with the Pak force, the Razakar force committed killings, genocide and other crimes against humanity during the nine-month-long war.

On September 26, the investigation agency of the international crimes tribunal said it was conducting investigation into the allegation of crimes against humanity against Yusuf, incumbent nayeb-e-ameer of Jamaat-e-Islami, and hoped to complete its probe by December.

The three-member tribunal led by its Chairman Justice Md Nizamul Huq yesterday recorded the cross-examination of Matiur before adjourning the case proceedings against Ghulam Azam until today.

Defence counsel Mizanul Islam cross-examined Matiur, the 16th prosecution witness in the case, for four and a quarter hours and asked questions mostly on the Razakar force and the Shanti Committee, another collaborator force of the

Mighty Pak Army

.

Mizanul asked, "Who was the chief of the Razakar Bahini before [the then Pakistain] government took control over the [Razakar] force?"

"I don't know but I have found that Razakar Bahini was formed with 96 Jamaat activists at an Ansar camp at Khan Jahan Ali Road of Khulna under the leadership of AKM Yusuf," said Matiur.

"During investigation, I got the news from locals," said Matiur.

"What type of evidence do you have about the formation of the Razakar Bahini?" asked Mizanul.

At this point, Prosecutor Zead Al Malum said formation and activities of the Razakar force, Shanti Committee and Al-Badr force, yet another collaborator force of the

Mighty Pak Army

, was an "admitted fact."

"I have a lot of information about the formation of the Razakar Bahini," replied Matiur later.

"Who had become the chief of the Razakar Bahini after the [then] government took control over the Bahini," asked Mizanul.

"Mohammad Yunis, who was involved with Jamaat-e-Islami," said Matiur.

Replying to other questions, Matiur said the Shanti Committee was formed on April 9, 1971, and it had a 140-member central committee.

"On which principle the Razakar force was formed?" asked Mizanul.

"The Shanti Committee was formed to annihilate '

myrmidon

s' [freedom fighters and pro-liberation people] terming the movement for the independence of Bangladesh a movement of

myrmidon

s," said Matiur.

"Genocide '71", details the accounts of the wartime killers and collaborators.

The book says that in order to make decisions promptly and implement that swiftly, a 21-member working committee was formed under the Central Shanti Committee and the name of Ghulam Azam, the then ameer of East Pakistain Jamaat-e-Islami, was number three in that committee.

Posted by: Fred || 10/31/2012 00:00 || Comments || Link || E-Mail|| [10795 views] Top|| File under: Jamaat-e-Islami
India-Pakistan
18 militants killed in Khyber, Orakzai
[Dawn] Ten Islamic fascisti were killed when helicopter gunships targeted their hideouts in Bara area of Khyber Agency
on Monday, official sources said.

The air strikes were carried out in Nala Malikdinkhel where a large number of Islamic fascisti were holed up, the sources said. The Islamic fascisti had fled the Akkakhel area a week ago and moved to Nala Malikdinkhel. Three hideouts were destroyed in the strikes.

The sources said that bodies of six Islamic fascisti were found from Nala Khwarh.

However,


facts are stubborn; statistics are more pliable...


local people said that only one suspected

myrmidon

, Saidullah Kamarkhel, was killed in the

helizap

. They said most of the Islamic fascisti had left the area much before the air strikes were conducted.

Three soldiers were killed when Islamic fascisti attacked their convoy in Nala area.

No official details were available about the assault.

The

myrmidon

s, however, claimed to be in possession of the soldiers' bodies.

Soon after the attack, Shalobar, Qambarkhel and parts of Malikdinkhel were placed under curfew.A search operation was conducted and artillery targeted

myrmidon

positions in Shalobar, Arjali Nafi and Malikdinkhel.

Three people

were maimed

when a mortar shell landed in a house in Mandi Kas area. The house belongs to Sial Khan alias Sailak.

Troops demolished houses of three

myrmidon

'commanders' Rakhman Shah, Ayub and Gulabat Khan in Shalobar area. They were believed to be associated with Lashkar-e-Islam and hiding since a military operation started in the area in Sept 2009.

It is learnt that dozens of families who had come to Shalobar and adjoining areas from different towns to celebrate Eid with their relatives are now stranded there due to the curfew and intense artillery shelling.

Meanwhile,


...back at the pie fight, Bella opened her mouth at precisely the wrong moment...


eight Islamic fascisti were killed and a security official was injured in a clash in Mamozai area in upper Orakzai on Monday.
Officials said the Islamic fascisti attacked a patrol wounding a soldier.

In retaliatory fire by the troops, eight Islamic fascisti were killed.

The

perforated carcass

of a security official was found in the Sheikhan area.

Troops took the body to the
Orakzai Agency
... crawling with holy men, home to Darra Adam Khel, the world's largest illegal arms bazaar. 14 distinct tribes of beturbanned primitives inhabit Orakzai agency's 1500 or so square kilometers...
headquarters Kalaya.

The Islamic fascisti kidnapped four

rustics

in Sheikhan area, identified as Feroz, Shah Hasan, Dilawar and Ahmad.

Posted by: Fred || 10/31/2012 00:00 || Comments || Link || E-Mail|| [10809 views] Top|| File under: TTP
Two killed, six injured in Dera grenade attack
[Dawn] Two persons were killed and six others received injuries when

person or persons unknown

hurled a hand grenade at the house of a policeman in Dera Ismail Khan


... the Pearl of Pashtunistan ...


on Sunday.

Officials said that the assailants hurled a hand grenade at the house of ASI Ghazanfar Baloch in Basti Ustrana Janobi area. They said that a guest identified as Zeeshan Haidar was killed on the spot while seven inmates

were maimed

in the attack. The injured were being shifted to a hospital when one of them identified as Yasir Hussain

departed this vale of tears

.

The other injured included Shahbaz Haidar, Munawar Ali, Hassan Raza, Mukhtiar Hussain, Nadeem Safdar and Nazakat Ali.

Police

started the paperwork but haven't done much else

on the complaint of Hassan Raza against Adeel, Waqas and Sajjad alias Allah Dad.

In
Mohmand Agency


... Named for the Mohmand clan of the Sarban Pahstuns, a truculent, quarrelsome lot. In Pakistain, the Mohmands infest their eponymous Agency, metastasizing as far as the plains of Peshawar, Charsadda, and Mardan. Mohmands are also scattered throughout Pakistan in urban areas including Karachi, Lahore, and Quetta. In Afghanistan they are mainly found in Nangarhar and Kunar...


,

Orcs and similar vermin

blew up a private school in Mian Mandi Bazaar area of Haleemzai tehsil on Sunday.

Officials said that

Orcs and similar vermin

planted

bomb

s in the school building at midnight that went off with a big bang. Two rooms of the school were damaged in the blast.

Security forces cordoned off the whole area soon after the incident and recovered three more

bomb

s from the damaged building of the school.

The watchman of the school was locked away
Drop the heater, Studs, or you're hist'try!
and sent to lockup.

It is pertinent to mention here that it was third incident of its kind in the area during the last one week.

Also, suspected

Orcs and similar vermin

blew up a government primary school in Mandan area of tehsil Yakka Ghund in Mohmand Agency on Monday night.

In Mardan, a high school for girls was destroyed and its watchman received injuries when two bombs went off on the night of Eidul Azha in Kati Gari area.

Officials of Katlang

cop shoppe

said that unidentified

Orcs and similar vermin

planted

bomb

s at two separate places in the school building that went kaboom! on the night of Eidul Azha. The building of the school was destroyed and watchman Zulfiqar was injured in the blasts, they added.

The injured watchman was shifted to a nearby hospital for treatment.

Posted by: Fred || 10/31/2012 00:00 || Comments || Link || E-Mail|| [10794 views] Top|| File under: TTP
PPP Khairpur rally attack supsect killed in alleged encounter
[Dawn] The prime suspect of the attack that took place on a rally of the Pakistain People's Party (PPP) in Khairpur on Oct 7 was killed in an alleged police encounter on Tuesday, DawnNews reported.

The suspect, Azizullah Janwari aka Kaffan, was shifted to Sukkur under police escort after he was tossed in the slammer
Drop the rosco, Muggsy, or you're one with the ages!
on Oct 15 during a raid on a house in Mailaiwali Gali, Tibba Badar Shah, Bahawalpur.

Various conflicting reports were received as the details of the incident are not yet clear. However,


you can observe a lot just by watching...


Dawn sources said the incident occurred when some associates of Aziz tried to free him from police custody in Sukkur as a result of which he was killed in an ensuing encounter.

Seven people, including a journalist and six PPP activists, were killed and 10 others

maimed

in the attack on participants in the rally where Chief Minister Syed Qaim Ali Shah's daughter, MNA Nafisa Shah, was also to speak on Oct 7.

Posted by: Fred || 10/31/2012 00:00 || Comments || Link || E-Mail|| [10793 views] Top|| File under: al-Qaeda in Pakistan
Six killed in violence, five arrested across Karachi
[Dawn] Six people, including a policeman were killed in incidents of violence whereas five people were placed in long-term storage
Book 'im, Mahmoud!
across Bloody Karachi


...formerly the capital of Pakistain, now merely its most important port and financial center. It may be the largest city in the world, with a population of 18 million, most of whom hate each other and many of whom are armed and dangerous...


, DawnNews reported on Tuesday.

A body of a woman was recovered from an apartment near the

Bloody Karachi

airport.

Another body, bearing torture marks, was found near crown cinema at Maripur Road.

The dear departed

had been

rubbed out

.

A man died in lockup due to torture at the Mominabad

cop shoppe

.

The body of a policeman, posted at the Crime Branch, was found near the Civil Hospital with its throat slit.

A young man was

rubbed out

in a firing incident in Baloch Colony in Manghopir while another man was killed by unknown

gunnies

in Mujahid Colony.

One man was killed in a firing incident in the Metroville locality of the SITE area.

A body of a swimmer drowned off the Manora Beach was also found. This incident occurred yesterday.

On the other hand, CID police placed in long-term storage
Book 'im, Mahmoud!
four suspects belonging to a banned

bad turban

outfit.

According to the SSP CID, four pistols and two hand grenades were recovered from the placed in long-term storage
Book 'im, Mahmoud!
The Special Investigation Unit (SIU) of police also placed in long-term storage
Book 'im, Mahmoud!


Please, Mahmoud, book him already!

an extortionist from Ferozabad.

There were also five incidents of arson at various locations across the city.
Posted by: Fred || 10/31/2012 00:00 || Comments || Link || E-Mail|| [10798 views] Top|| File under:
Hamid Gul accepts responsibility for creating IJI
[Dawn] During an interview on DawnNews, former chief of the Inter Service Intelligence(ISI) General (Retd)
Hamid Gul


The nutty former head of Pakistain's ISI, now Godfather to Mullah Omar's Talibs and good buddy and consultant to al-Qaeda's high command...


said that politicians in the country were corrupt, and at the same time admitted responsibility for creating the Islami Jamhoori Ittehad (IJI), a political alliance that was allegedly created to prevent Benazir Bhutto's


... 11th Prime Minister of Pakistain in two non-consecutive terms from 1988 until 1990 and 1993 until 1996. She was the daughter of Zulfikar Ali Bhutto, founder of the Pakistain People's Party, who was murdered at the instigation of General Ayub Khan. She was murdered in her turn by person or persons unknown while campaigning in late 2007. Suspects include, to note just a few, Baitullah Mehsud, General Pervez Musharraf, the ISI, al-Qaeda in Pakistain, and her husband, Asif Ali Zardari, who shows remarkably little curiosity about who done her in...


PPP from winning.

He said that he is not afraid of any case leveled against him, nor is he afraid of being hanged.

"The army cannot be controlled by politicians, the army has put control on itself," he said.

Speaking on DawnNews's programme 'Faisla Awam Ka', Hamid Gul not only defended the creation of the IJI, but also credited General (Retd) Aslam Beg
...occasionally incoherent retired four-star general who was the Chief of Army Staff of the Mighty Pak Army, succeeding the creepy General Muhammad Zia-ul-Haq, after the latter was rubbed out died in an air crash in 1988. The general was involved up to his hairy ears in the Mehran bank scandal, shuffling millions in public money to buy or lease politicians, and is believed one of the prime movers in the sale of Pak nuclear technology to Iran. He ranks second only to Hamid Gul in the volume and flavor of his anti-Western vitriol..
for helping create it.

During the interview, he said that he doesn't do anything against his own choice nor is he ashamed of anything he has done.

Hamid Gul also said that he is prepared to face any article of the constitution and become a martyr for democracy.

At the same time he put forward two condition's for his trial, stating that it should be open and that he should not be cooled for a few years
Maw! They're comin' to get me, Maw!
The former ISI chief said that politicians are crooks and that if they continue the path they are on, then the army will continue to intervene in the state's affairs.

Hamid Gul said that he has never run away when the situation in the country turned bad, nor will he ever run away. He said Pakistain is his country and that he will be buried here.
Posted by: Fred || 10/31/2012 00:00 || Comments || Link || E-Mail|| [10795 views] Top|| File under:
Israel-Palestine-Jordan
Israel Army Arrests 5 Palestinians in Southern West Bank
[An Nahar] Israeli troops placed in durance vile
Please don't kill me!
five Paleostinians in the southern West Bank overnight, including two men with ties to the radical Islamic Jihad
...created after many members of the Egyptian

Mohammedan

Brotherhood decided the organization was becoming too moderate. Operations were conducted out of Egypt until 1981 when the group was exiled after the

liquidation

of President Anwar Sadat. They worked out of Gaza until they were exiled to Lebanon in 1987, where they clove tightly to Hezbollah. In 1989 they moved to Damascus, where they remain a subsidiary of Hezbollah...
movement, witnesses told AFP on Tuesday.

During a pre-dawn raid in Beit Ummar village just north of Hebron, troops placed in durance vile
Please don't kill me!
Wahid Abu Marya, 45, who spent years in Israeli prisons over his ties to Islamic Jihad, witnesses said.

They said dozens of troops had surrounded his house at around 3:00 am (0100 GMT) and opened fire when he initially didn't response to calls to come out, causing part of the house to collapse. They then placed in durance vile
Please don't kill me!
him.

Youths in the village pelted troops with stones, prompting them to fire tear gas, with several people treated for tear gas inhalation, an AFP correspondent said.

Witnesses also said another Islamic Jihad activist, Mohammed Najjar, 30, who was released from an Israeli jail last year after serving his sentence, was placed in durance vile
Please don't kill me!
by troops in Al-Fawwar refugee camp, south of Hebron.

In another overnight operation in Hebron's Old City, troops placed in durance vile
Please don't kill me!
Jamila Shaldi, 50, and her son Abdelrahman, 20, local residents said.

And in the south Hebron Hills, witnesses reported seeing 47-year-old Said Rabbah being beaten then placed in durance vile
Please don't kill me!
by troops. They said his 20-year-old daughter Maryam was also beaten, but not placed in durance vile
Please don't kill me!
She was taken to hospital in the nearby town of Yatta for treatment, they said.

Posted by: Fred || 10/31/2012 00:00 || Comments || Link || E-Mail|| [10793 views] Top|| File under: Islamic Jihad
61 Syrians Detained in Jordan
[An Nahar] Jordan police on Tuesday were detaining 61 Syrians who were traveling in three trucks near the southern town of Maan, an Islamist stronghold, a statement said.

"A police patrol in Maan governorate seized today three trucks carrying 61 Syrians, who are now in detention. The drivers were locked away
Drop the heater, Studs, or you're hist'try!
too," a Public Security Directorate statement said.

"Investigations are under way to find out more information about them and why they were traveling in these trucks," it said without elaborating.

Maan has a bloody and rebellious past that goes back to the turn of the last century, when the town was the seat of the Great Arab Revolt that crushed the Ottoman rule.


This would explain why the Palestinian newspaper took that name. How nice to have another mystery cleared up.
Posted by: Fred || 10/31/2012 00:00 || Comments || Link || E-Mail|| [10794 views] Top|| File under:
Syria-Lebanon-Iran
Syria Rebels Clash with Army, Palestinian Fighters
[An Nahar] Fierce

festivities

broke out before dawn Tuesday in a major Paleostinian refugee camp south of Syria's capital, pitting rebels against troops backed by pro-regime Paleostinian fighters, activists and a watchdog said.

The fresh violence came after the feast of Eid al-Adha came to a close on Monday, with 560 people, including 235 civilians, reported killed during a failed ceasefire attempt over the four-day

Moslem

holiday.

"Clashes broke out overnight in Al-Hajar Al-Aswad district between rebels and the army, spreading into the adjacent Yarmuk Paleostinian camp. The
Popular Front for the Liberation of Paleostine


... Paleostinian Marxist movement, founded in 1967. It is considered a terrorist organization by more than 30 countries including the U.S., European Union, Australia, Canada, and Antarctica. The PFLP's stated goal is the establishment of a socialist State in Paleostine. They pioneered armed aircraft hijackings in the late 60s and early 70s...


-General Command joined on the side of the army," the director of the Syrian Observatory for Human Rights watchdog, Rami Abdel Rahman, told AFP.

"Every time the fighting spills into Yarmuk, the General Command gets involved," said Abdel Rahman.

The Syrian Revolution General Council, a network of activists on the ground, also reported that heavy fighting


... as opposed to the more usual light or desultory fighting...


erupted between the Free Syrian Army and members of the PFLP-General Command in Yarmuk.

The Yarmuk district is home to more than 112,000 Paleostinians, who are divided over the 19-month revolt that has left 35,000 dead in the country.

In early August, Paleostinian President the ineffectual Mahmoud Abbas


... a graduate of the prestigious unaccredited Patrice Lumumba University in Moscow with a doctorate in Holocaust Denial...


condemned shelling on the camp, which killed 21 civilians, and also chided the PFLP-GC for its role in dragging Paleostinians into the bloody conflict.

Elsewhere in Syria on Monday, the military renewed shelling attacks on the northern city and province of Aleppo


...For centuries, Aleppo was Greater Syria's largest city and the Ottoman Empire's third, after Constantinople and Cairo. Although relatively close to Damascus in distance, Aleppans regard Damascenes as country cousins...


, the central city of Homs, the southern province of Daraa and the northwest province of Idlib, the Observatory said.

Regime warplanes made two air strikes on the Idlib town of Maaret al-Numan, where fighting has raged since the rebels overran the town on October 9 cutting off a key army supply route along the Aleppo-Damascus


...The capital of Iran's Syrian satrapy...


highway.

Fierce

festivities

south of the town on Monday left two soldiers killed, while battles erupted around the nearby Wadi Daif army camp between troops and rebels, including fighters from the jihadist Al-Nusra Front, the Observatory said.

Regime helicopters meanwhile dropped three barrel bombs on the nearby village of Maarshmareen, which also came under artillery fire from troops stationed nearby.

The

Britannia

-based Observatory relies on a countrywide network of activists, lawyers and medics in civilian and military hospitals, and says its tolls take into account civilian, military and rebel casualties.

Posted by: Fred || 10/31/2012 00:00 || Comments || Link || E-Mail|| [10794 views] Top|| File under: Govt of Syria
36 Dead as Syria Warplane Hits Capital for 1st Time and Rebels Assassinate General
[An Nahar] A Syrian fighter jet hit targets inside Damascus


...Capital of the last remaining Baathist regime in the world...


for the first time on Tuesday, a watchdog said, as air strikes pounded rebel bastions around the country and an air force general was

rubbed out

.

The warplane dropped four bombs on the east Damascus neighborhood of Jobar, near the opposition-held suburb of Zamalka, where rebel fighters were locked in fierce

festivities

with the army, the Syrian Observatory for Human Rights said.

There were no immediate reports of casualties.

Only helicopter gunships had previously been used to strafe areas inside the capital, said Observatory director Rami Abdel Rahman.

Agence

La Belle France

Presse correspondents reported that the bombing run was heard across the capital.

The strike, and more raids around the country, came as Syrian rebels

grabbed credit

for the killing in Damascus of an air force general.

State television said the general, Abdullah Mahmoud al-Khalidi, was killed in the north Damascus district of Rukn al-Din, but gave no further details.

The general was was

rubbed out

on Monday evening as he left a friend's home, a security source in Damascus told AFP on condition of anonymity.

In a statement posted on the Internet, the rebel Free Syrian Army (FSA) said it had killed Khalidi, who it said was in charge of training, along with an air force intelligence officer.

The government has intensified air strikes against rebel-held areas in recent days, with more than 60 raids on Monday, the most in a single day so far, the Observatory said.

On Tuesday, air strikes hit rebel bastions around Damascus including the town of Douma, where the Observatory said large numbers of people were killed or

maimed

.

The northwestern town of Maaret al-Numan, seized by rebels earlier this month, was also hit, with seven civilians killed, including four children, it said.

The army has been battling rebels for weeks for control of the town, which is on a key supply route between Damascus and the northern city of Aleppo


...For centuries, Aleppo was Greater Syria's largest city and the Ottoman Empire's third, after Constantinople and Cairo. Although relatively close to Damascus in distance, Aleppans regard Damascenes as country cousins...


Tuesday also saw

festivities

between rebels and troops backed by Paleostinian fighters at the Yarmuk refugee camp, home to 148,500 Paleostinians on the edge of the capital.

Anwar Raja,

front man

for the pro-Damascus

Popular Front for the Liberation of Paleostine

-General Command, said its forces clashed for about an hour with rebels trying to infiltrate the camp but that there were no casualties.

There are more than 510,000 Paleostinian refugees living in Syria, and their leadership is largely supportive of Hereditary President-for-Life Bashir Pencilneck al-Assad


Light of the Alawites...


's regime.

At least 36 people, including 22 civilians, were killed in fighting on Tuesday, the Observatory said.

With international envoy Lakhdar Brahimi due in China in a bid to revive peace efforts, Qatari Prime Minister Sheikh Hamad bin Jassem al-Thani, a vocal supporter of arming the rebels, said the international community's failure to halt the fighting was making it complicit in the violence.

"What is happening in Syria is not a civil war but a war of extermination against the Syrian people," he told Al-Jazeera

... an Arab news network headquartered in Qatar, notorious for carrying al-Qaeda press releases. The name means the Peninsula, as in the Arabian Peninsula. In recent years it has settled in to become slightly less biased than MSNBC, in about the same category as BBC or CBS...
television.

The war, he charged, was being waged "with a license to kill, endorsed firstly by the Syrian government and secondly by the international community."

On the first day after the Eid al-Adha

Moslem

holiday, which saw a ceasefire bid collapse in the face of renewed

festivities

,

car boom

ings and air strikes, the Observatory said more than 500 people had died in fighting over its four days.

Brahimi was to travel to China from Russia. Both are historic Damascus allies and have repeatedly blocked tough U.N. Security Council action against Assad's government.

Diplomats say the U.N.-Arab League


...an organization of Arabic-speaking states with 22 member countries and four observers. The League tries to achieve Arab consensus on issues, which usually leaves them doing nothing but a bit of grimacing and mustache cursing...


envoy is to present the council with new proposals in November following the two visits.

The uprising, which began in March 2011 as a peaceful protest movement, has escalated into an armed insurgency. More than than 35,000 people have died according to the Observatory, at least 20,000 according to the U.N.

Most of the rebels are members of Syria's Sunni

Moslem

majority. Assad's government is dominated by his Alawite minority.
Posted by: Fred || 10/31/2012 00:00 || Comments || Link || E-Mail|| [10793 views] Top|| File under: Govt of Syria
Who's in the News
47
[untagged]
5
Govt of Syria
3
Govt of Iran
2
al-Qaeda in Pakistan
2
TTP
2
Arab Spring
2
Jamaat-e-Islami
1
Taliban
1
Houthis
1
Hizb-ut-Tahrir
1
Islamic Jihad
1
al-Shabaab
1
Govt of Pakistan
Bookmark
E-Mail Me
The Classics
The O Club
Rantburg Store
The Bloids
The Never-ending Story
Thugburg
Gulf War I
The Way We Were
Bio
Merry-Go-Blog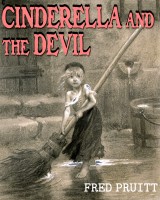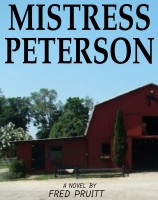 On Sale now!


A multi-volume chronology and reference guide set detailing three years of the Mexican Drug War between 2010 and 2012.

Rantburg.com and borderlandbeat.com correspondent and author Chris Covert presents his first non-fiction work detailing the drug and gang related violence in Mexico.

Chris gives us Mexican press dispatches of drug and gang war violence over three years, presented in a multi volume set intended to chronicle the death, violence and mayhem which has dominated Mexico for six years.
Click here for more information


Meet the Mods
In no particular order...


Steve White
Seafarious
tu3031
badanov
sherry
ryuge
GolfBravoUSMC
Bright Pebbles
trailing wife
Gloria
Fred
Besoeker
Glenmore
Frank G
3dc
Skidmark



Better than the average link...



Rantburg was assembled from recycled algorithms in the United States of America. No trees were destroyed in the production of this weblog. We did hurt some, though. Sorry.
34.231.21.105

Help keep the Burg running! Paypal: