-Lurid Crime Tales-
Biden Afghan refugee charged with raping teenager in Montana
[CitizenFreePress] Zabihullah Mohmand, 19, was charged with a felony for allegedly raping a woman in Montana after he was placed in the state by the Biden administration, according to U.S. officials.

The victim, 18, is identified as "Jane Doe" in court documents and says that she met Mohmand and two other men at a bar and they agreed to leave to go to a house party. After leaving the bar, she learned there was no house party, but she agreed to go back to his hotel, although she stated that she did not want anything to happen.

The Missoulian reports:


While telling police her story, she then began crying. She and Mohmand did have sex, she said, adding "(she) just couldn't get him off me." Mohmand wouldn't let her leave, she told law enforcement. She also mentioned that another man was in the room during the assault. When she eventually left the room to get an Uber, Mohmand allegedly followed her out and tried to stop her from leaving.

In cellphone correspondence with her friend, the woman reported being raped. Her neck had significant bruising and red marks, charging documents said. She told officers Mohmand had held her down on the bed by placing his hand around her neck with force.
Montana Gov. Greg Gianforte (R-MT) confirmed the news Thursday morning. His office sent out a statement saying that an Afghan male placed in Montana by the U.S. State Department was charged with sexual assault.

The governor issued the following statement in response:


While I welcome our fully-vetted Afghan allies to Montana, this situation and others across the country raise serious concerns about whether the Biden administration is meeting its obligations to fully vet Afghans prior to resettlement. I'm calling on President Biden to immediately halt resettlements to Montana until federal agencies provide me with adequate assurance that Afghans coming to Montana are fully-vetted in accordance with federal law.

Montana Senator Steve Daines (R-MT) noted that the accused individual was admitted to the United States and placed in Montana under Humanitarian Parole, which is separate from the Special Immigrant Visa (SIV) program.


Posted by: Ulaise Black8626 || 10/22/2021 00:00 || Comments || Link || E-Mail|| [336092 views] Top|| File under: Moslem Colonists
Afghanistan
Taliban beheaded female volleyball player, posted photos online, coach says
[NY Post] An Afghan volleyball player on the girls' national team was beheaded by the Taliban — with gruesome photos of her severed head posted on social media, according to her coach.

Mahjabin Hakimi, one of the best players in the Kabul Municipality Volleyball Club, was slaughtered in the capital city of Kabul as troops searched for female sports players, her coach told the Persian Independent.

She was killed earlier this month, but her death remained mostly hidden because her family had been threatened not to talk, claimed the coach, using a pseudonym, Suraya Afzali, due to safety fears.

Images of Hakimi's severed neck were published on Afghan social media, according to the paper, which did not say how old she was.

Conflicting reports online suggested that happened earlier, with an apparent death certificate suggesting she was killed Aug. 13 — the final days of the Taliban's insurgency before seizing Kabul.

However, the Payk Investigative Journalism Center said its sources also confirmed that Hakimi "was 'beheaded' by the Taliban in Kabul." The governing group has yet to comment, Payk Media said.

Afzali told the Persian Independent that she was speaking out to highlight the risk that female sports players face, with only two of the women's national volleyball team having managed to flee the country.

"All the players of the volleyball team and the rest of the women athletes are in a bad situation and in despair and fear," she told the paper. "Everyone has been forced to flee and live in unknown places."
Posted by: Ulaise Black8626 || 10/22/2021 03:16 || Comments || Link || E-Mail|| [336121 views] Top|| File under: Taliban/IEA
Blast cuts power to Afghan capital Kabul, national power company says
It might have been an accident...

[IsraelTimes] An explosion has brought down power lines and cut off electricity to Kabul, the national power company says.

"An explosion blew up a power pylon in Qala Murad Beg area of Kabul province, cutting off a 220 kV imported power line," the Breshna power company says in a message to customers.
Posted by: trailing wife || 10/22/2021 00:58 || Comments || Link || E-Mail|| [336081 views] Top|| File under:
Africa Subsaharan
30 kidnapped schoolchildren released in Nigeria
Direct Translation via Google Translate. Edited.


[REGNUM] At least 30 children abducted from a school in

Kebbi state

in northwestern Nigeria have been released, the regional government's press office said.

The Kebbie state government has reportedly confirmed the release of 30 federal government college students previously captured by the mobsters. Now the children have been sent under the supervision of doctors, and later they will be handed over to their families.

"We continue to make efforts to free the rest," the statement reads.

Let us remind you that on June 17 a group of armed militants attacked the school. One policeman was killed in the attack. The bandits took hostage many students and five teachers.
Posted by: badanov || 10/22/2021 00:00 || Comments || Link || E-Mail|| [336080 views] Top|| File under:
French Army Kills Senior al-Qaeda Member, 4 Other Terrorists, in Mali Airstrike
[NTD] The French military confirmed on Thursday that an airstrike in Mali last week killed a leading senior member and four other terrorists of the African-based al-Qaeda affiliate

Katiba Serma

.



Nasser Al Tergui




...he's just this guy, you know...

was spotted by a drone on Oct. 15 while seated in a vehicle carrying five individuals, according to the French military. The vehicle was moving about 60 miles northwest of Gossi, a rural commune in Mali.

"The cross-checking of various information made it possible to confirm the presence ... of Nasser Al Tergui," the French Ministry of the Armed Forces said in an Oct. 21 press release, French news agency AA reported.

Barkhane military forces, under which France has about 5,100 soldiers deployed across five countries in the Sahel region, launched a military operation the following day to intercept the vehicle, which refused to stop.

"In cooperation with the partner forces, after having again confirmed the presence of Nasser Al Tergui aboard the vehicle, the soldiers of the Barkhane force decided to launch an operation," the army said.

Operation Barkhane was launched in 2014 to combat the jihadi insurgency in Africa's Sahel region.

The ministry confirmed that two airstrikes were launched at the target, which destroyed the vehicle and the five Katiba Serma members, an armed group affiliated with al Qaeda—a multinational terrorist network that was founded in 1988 by Osama bin Laden, among several others.

Al Tergui's death "will reduce the capacity to cause harm of an armed terrorist group known for carrying out attacks against local forces and numerous acts of violence against the local population," the army said in a statement that was obtained by news agency AFP.

The jihadist commander joined al-Qaeda in 2012 and had "major operational responsibilities" in the terrorist group, it added.

"He was notably specialized in planting improvised explosive devices," according to the statement.
Katiba Serma – Led by Abu Jalil al Fulani and operational in the Serma region between Gao and Mopti. The group is a semi-autonomous subgroup of the Macina Liberation Front, one of the major members of Jama'at Nusrat al Islam wal Muslimeen (

JNIM

)


JNIM is the regional branch of Al Qaeda in North Africa, specifically central and northern Mali and eastern Burkina Faso.
Posted by: Frank G || 10/22/2021 00:00 || Comments || Link || E-Mail|| [336142 views] Top|| File under: al-Qaeda in North Africa
Fifth Column
Two far-left attorneys who rioted for BLM in Brooklyn have pleaded guilty to a terrorist firebomb attack
[PUBLISH.TWITTER] Youse can't do dis to me! I'm a lawyer!"
"Shuddup. Into th' paddy wagon wit' yez!"


Colinford Mattis: African-American, Princeton grad, NYU Law, former corporate law associate at some fancy New York City law firm, who along with his sister is the primary caregiver for his dead mother's three foster children — the things ya gotta do in Brooklyn to keep the family's rent controlled apartment!

Urooj Rahman: the pouty, connected Pakistani-American who trained with Hamas before studying human rights law at Fordham. Her self-proclaimed best friend, successful Washington, DC lawyer Salmah Rizvi, previously worked for President Obama as an intelligence analyst.

They give law degrees to anyone these days.



Posted by: Fred || 10/22/2021 00:00 || Comments || Link || E-Mail|| [336085 views] Top|| File under: Antifa/BLM
The Grand Turk
15 Arab, Palestinian Mossad spies arrested in Turkey - report
[Jpost] Turkish media claimed a Mossad network was caught in the country, just weeks after Hamas-affiliated media made a similar claim.

Turkish media claimed on Thursday that a

Mossad

network of 15 Arabs has been caught by Turkey's National Intelligence Organization (MIT). The report comes just weeks after Hamas-affiliated media claimed that Palestinian spies were working for the Mossad in Turkey.

The report claimed that the suspects were split into five cells of three people each and were all arrested in a covert operation on October 7. The Turkish Sabah newspaper claimed that it was able to obtain the names and photographs of the alleged spies as well.

One of the five cells was in contact with and met with case officers from the Mossad and provided information and documents important for Israel. Information about Turkish and foreign students in Turkey was given to the Mossad in exchange for payment, according to Sabah.

The Turkish TRT Haber news reported that Palestinian and Syrian students were targeted by the cells, with a focus on students receiving training in the defense industry, as well as information on associations and organizations. The TRT report included video of the arrests.

One of the main spies, identified as A.B. by the report, allegedly collected information about what kind of facilities Turkey provides for Palestinians opposed to Israel in the country. A.B. entered Turkey in late 2015 and was reported as a missing person in June of this year, according to the report. The report he was missing was intended to divert attention from the cell, which was already under surveillance by then, Sabah claimed.

Another two suspects, identified as R.A.A. and M.A.S., were also reported as missing.

The report comes just weeks after the Hamas-affiliated Shehab news reported that seven Palestinians who had been reported missing in Turkey had been arrested for spying on "Palestinian national figures" in Turkey for the Palestinian Authority's

General Intelligence Services

(GIS) and the Mossad. The report claimed that Turkish intelligence services caught the spies.

The Middle East Eye news site reported on Thursday that it was able to confirm that the 15 suspects had been arrested on charges of "espionage and working for Mossad to gather information on Palestinian citizens living in Turkey."

MEE added that six Palestinians who were reported missing in Turkey since September were among the suspects. One of the brothers of one of the suspects told MEE that the reports about espionage were false and that the whole situation was a misunderstanding.

Shehab reported on Thursday that the Turkish report confirmed their earlier report.

Last month, Palestinian media reported that a number of Palestinians had gone missing in Turkey. Earlier this month, the Palestinian Foreign Ministry announced that the whereabouts of some of the missing Palestinians had been identified, after Turkish authorities contacted their families.

The Palestinians were recruited with offers of payment and threats of obstructing the renewal of their passports, according to Shehab, with Turkish security services finding that sums of money coming from the GIS were being sent to Palestinians who were "moving in a suspicious and intense manner," especially after Operation Guardian of the Walls in May.

The goal of the GIS spies was to prepare for assassination operations against leading Palestinian figures in Turkey, according to Shehab. The report claimed that Israel was reluctant to carry out operations itself in Turkey due to concerns of a reaction by Turkish President Erdogan.

The Shehab report additionally claimed that

Omar al-Nayef

, who died in the Palestinian Embassy in Bulgaria in 2016, was killed in an operation conducted by GIS chief Majed Faraj for Israel.
The Sabah daily, which is close to Ottoman Turkish President His Enormity, Sultan Recep Tayyip Erdogan the First

...Turkey's version of Mohammed Morsi but they voted him back in so they deserve him. It's a sin, a shame, and a felony to insult the president of Turkey. In Anatolia did Recep Bey a stately Presidential Palace decree, that has 1100 rooms. That's 968 more than there are in the White House, 400 more than in Versailles, and 325 more than Buckingham Palace, so you know who's really most important...
, claimed that some 200 intelligence officers were involved in the efforts to locate the spies.

According to the report, the arrests took place on October 7 following a year-long National Intelligence Organization (MIT) operation.

The spies, said to be of Arab descent, operated in groups of three, the report said. Some had met with Mossad agents in Croatia and Switzerland
...home of the Helvetians, famous for cheese, watches, yodeling, and William Tell...
, where information was exchanged.

They had also received orders in the Romanian capital of Bucharest and Kenya's Nairobi, the report claimed.

According to the paper, MIT also uncovered how the operatives were paid, which included cryptocurrency payments and money transfers from jewelry and currency exchange stores.

There was no immediate official comment from The Sick Man of Europe Turkey


...the decaying remnant of the Ottoman Empire...


on the matter.

A report last year claimed the Paleostinian terror group

Hamas, a regional Iranian catspaw,

was secretly operating a facility in Turkey where it conducted cyberattacks and counterintelligence operations against Israel. The headquarters, which is separate from Hamas's official offices in the city, was set up without the knowledge of Ottoman Turkish authorities, the report said.

The British daily The Telegraph also reported in 2020 that Turkey was granting citizenship to a dozen high-ranking Hamas members involved in coordinating terror attacks, which was later confirmed by the chargé d'affaires at Israel's embassy in Ankara.

Turkey sees Hamas as a legitimate political movement. The country has long maintained warm ties with Hamas, which have grown more overt as relations with Israel have chilled over the last decade.

In August 2020, Ottoman Turkish President Recep Erdogan met with a Hamas delegation that included politburo chief Ismail Haniyeh
...became Prime Minister of Gaza after the legislative elections of 2006 which Hamas won. President Mahmoud Abbas dismissed Haniyeh from office on 14 June 2007 at the height of the Fatah-Hamas festivities, but Haniyeh did not acknowledge the decree and continues as the PM of Gazoo while Abbas maintains a separate PM in the West Bank...
and the terror group's No. 2, Saleh al-Arouri — a top military commander who has a $5 million US bounty on his head.

Hamas and Erdogan's AKP party are linked politically. Both have close ideological ties to the Egyptian

Moslem Brüderbund

movement.
Posted by: Skidmark || 10/22/2021 00:00 || Comments || Link || E-Mail|| [336097 views] Top|| File under:
Home Front: WoT
Tens of thousands of migrants gathering on southern border ahead of 'Remain-in-Mexico' restart, sources say
[FoxNews] Tens of thousands of migrants are gathering on the Mexican side of the southern border, ahead of the Biden administration's planned re-implementation of the Trump-era "

Remain in Mexico

" policy which kept migrants in Mexico for their hearings.

Border Patrol sources told Fox News that as many as 60,000 migrants are amassing on the Mexican side and intend to enter the U.S. in the coming days, knowing that the Biden administration intends to re-implement the Trump-era policy next month in response to a court order from a federal judge that was upheld by the Supreme Court.

Migrants already coming across in

La Joya

, Texas were predominantly from Honduras, Nicaragua, El Salvador and Guatemala and included many unaccompanied minors and single mothers. One woman told Fox that the economy in her country was terrible and as a single mother she cannot afford to send her child to school.

"Remain in Mexico," formally called the

Migrant Protection Protocols

(MPP), was established and expanded in 2019 by the Trump administration and involved sending migrants back to Mexico, rather than being released into the U.S., as their immigration proceedings were heard. The Biden administration began unraveling it earlier this year, even amid soaring migrant numbers, and formally ended it in June before the court ruling ordered a reversal.

Proponents described the policy as incredibly effective and one that helped end the process of "catch and release."

"That program alone resulted in a 75-80% reduction in families illegally entering the country. It closed that loophole down," former acting Customs and Border Protection (CBP) Commissioner Mark Morgan said at a roundtable this week.

However, critics called the process inhumane and one that left migrants open to violence and exploitation on the Mexican side of the border by cartels and other criminals. Immigration activists have fumed at the Biden administration's panned restart of the policy.

In a filing last week, the Biden administration said it had made "substantial progress" in re-implementing MPP, even as it says it is seeking alternative ways to end the program.

The filing said it had engaged in talks with Mexico, finalized operational plans and has also issued a task order to rebuild the soft-sided facilities (which were commonly referred to as "court tents") in Laredo and Brownsville, Texas to the tune of $14.1 million -- with a predicted $10.5 million a month in operational costs.

"As a result of this progress, DHS anticipates being in a position to re-implement MPP by mid-November dependent on decisions made by Mexico," the filing said, even as a separate statement said that DHS is finalizing a memo that would end the policy in accordance with the order.

The battle over MPP comes as leaks from government sources say that Fiscal Year 2021 set a record for apprehensions at the border, with 1.7 million encountered -- 132,000 of those were unaccompanied children.

The final border numbers have not been released, but are expected any day.
Posted by: Skidmark || 10/22/2021 00:00 || Comments || Link || E-Mail|| [336108 views] Top|| File under: Migrants/Illegal Immigrants
India-Pakistan
3 Afghans from IS group killed near border: Pakistan
[AlAhram] Pak counter-terrorism forces say they have killed three Afghan

forces of Evil

who belonged to the Islamic State
...formerly ISIS or ISIL, depending on your preference. Before that they were al-Qaeda in Iraq, as shaped by Abu Musab Zarqawi. They're really very devout, committing every atrocity they can find in the Koran and inventing a few more. They fling Allah around with every other sentence, but to hear western pols talk they're not really Moslems....
group during a raid on a hideout near the country's border with Afghanistan.

The

shootout

was the latest episode of violence in Pakistain involving

bad boy

groups that appear to have been emboldened by the return to power of the Taliban
...Arabic for students...
in Afghanistan.

The dawn raid was carried out in Beautiful Downtown

Peshawar



...capital of Khyber Pakhtunkhwa, administrative and economic hub for the Federally Administered Tribal Areas of Pakistan. Peshawar is situated near the eastern end of the Khyber Pass, convenient to the Pak-Afghan border. Peshawar has evolved into one of Pakistain's most ethnically and linguistically diverse cities, which means lots of gunfire...
, capital of the northwestern Khyber-Pakhtunkhwa province, said Javed Khan, an officer with the provincial Counter-Terrorism Department. The branch is a special police unit that fights local and foreign

krazed killer

groups.

Khan said the slain

forces of Evil

were Afghans, and that the raid foiled a possible terrorist attack. Two other fighters managed to flee, he said, giving no further details.

Pakistain has witnessed scores of terrorist attacks in recent years, most of which were claimed by the Pak Taliban and the Islamic State group. Both organizations have been emboldened by Taliban resurgence in Afghanistan, where Pak

forces of Evil

are still believed to be hiding.

Posted by: trailing wife || 10/22/2021 00:00 || Comments || Link || E-Mail|| [336089 views] Top|| File under: Islamic State
Who's in the News
39
[untagged]
4
Commies
4
Islamic State
4
Taliban/IEA
3
Hezbollah
3
Govt of Pakistain Proxies
3
Sublime Porte
2
Migrants/Illegal Immigrants
2
Houthis
2
Antifa/BLM
1
[untagged]
1
al-Qaeda in North Africa
1
Arab Spring
1
Govt of Pakistan
1
Govt of Saudi Arabia
1
Govt of Sudan
1
Govt of Syria
1
Moslem Colonists
1
Ottoman Proxies
Bookmark
E-Mail Me
The Classics
The O Club
Rantburg Store
The Bloids
The Never-ending Story
Thugburg
Gulf War I
The Way We Were
Bio
Merry-Go-Blog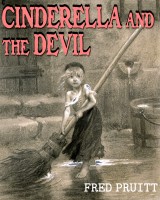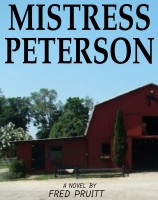 On Sale now!


A multi-volume chronology and reference guide set detailing three years of the Mexican Drug War between 2010 and 2012.

Rantburg.com and borderlandbeat.com correspondent and author Chris Covert presents his first non-fiction work detailing the drug and gang related violence in Mexico.

Chris gives us Mexican press dispatches of drug and gang war violence over three years, presented in a multi volume set intended to chronicle the death, violence and mayhem which has dominated Mexico for six years.
Click here for more information


Meet the Mods
In no particular order...


Steve White
Seafarious
tu3031
badanov
sherry
ryuge
GolfBravoUSMC
Bright Pebbles
trailing wife
Gloria
Fred
Besoeker
Glenmore
Frank G
3dc
Skidmark



Better than the average link...



Rantburg was assembled from recycled algorithms in the United States of America. No trees were destroyed in the production of this weblog. We did hurt some, though. Sorry.
3.235.188.113

Help keep the Burg running! Paypal: