Africa Horn
Somali pirates free ship after nearly 2 years, crew still captive
(Sh.M.Network)-- A pirate commander in Somalia says that a

fat merchantman

was freed after being held captive for nearly two years.

Hassan Abdi said Saturday that a $600,000 ransom was paid for the MV Orna on Friday. But he said six hostages are still being held by the pirates on land. Pirates shot and killed one of the ship's crew members in August over delayed ransom payments.

Abdi said that other ships towed the vessel away because it had run out of fuel.

The MV Orna, which is owned by a UAE company, was hijacked 400 nautical miles northeast of theSeychellesin December 2010. Pirates still hold six ships and some 170 crew members.
Posted by: Fred || 10/22/2012 00:00 || Comments || Link || E-Mail|| [381 views] Top|| File under: Pirates
Africa North
Protesters break into grounds of Libya's parliament
[Pak Daily Times] About 500 protesters broke into the grounds of Libya's parliament building on Sunday to demand an end to violence in Bani Walid, a former stronghold of Muammar Qadaffy


...who single-handedly turned a moderately prosperous kingdom into a dictator's fantasyland and was then murdered by his indignant subjects 42 years later...


that is being shelled by

Orcs and similar vermin

from a rival town.

Militias, many from Misrata and aligned with the Defence Ministry, have been shelling the hilltop town of 70,000 people for several days. State news agency LANA said on Sunday 22 people had been killed and 200

maimed

in the fighting. "We are here to demand the government find a peaceful solution for the tribal war that is happening in Bani Walid," protester Nasser Ehdein said.

Underscoring the chaos in the country, there were conflicting reports over the weekend over the fate of Qadaffy's former

front man

and his son. While Misrata spent weeks under siege by Qadaffy forces in last year's war, Bani Walid was one of the towns that remained loyal to Qadaffy longest. It remains isolated from the rest of Libya and former rebels say it still harbours pockets of support for the old government.

The un

gang

of male and female protesters forced their way past security guards at the gates of the grounds of the parliament buildings in Tripoli


...a confusing city, one end of thich is located in Lebanon and the other end of which is the capital of Libya. Its chief distinction is being mentioned in the Marine Hymn...


, chanting "There is no God but God, and President (Mohammed) Magarief is God's enemy." Security forces shot rounds into the air as they held their positions at the doors of the building, while elected members of the General National Congress met inside.

Ehdein said most of the protesters were residents of Tripoli who had family in or hailed from Bani Walid. This is the second time protesters have broken into the grounds of the assembly since it took power in the summer. The first time was on October 4 when a group of protesters who believed their town was underrepresented in a proposed Libyan government stormed the assembly.

Bani Walid militia leader Abdelkarim Ghomaid said the attacks were continuing in the town, 140 km south of Tripoli. "The shelling is coming from all sides," he said by phone. A Bani Walid resident said by phone, "Fighting is continuing today. There is smoke rising over certain parts of the city." Outside Bani Walid, hundreds of vehicles lined up in the village of Weshtata, 80 kilometres from Tripoli, waiting to be checked by government forces as families fled the fighting.
Posted by: Fred || 10/22/2012 00:00 || Comments || Link || E-Mail|| [380 views] Top|| File under: Arab Spring
Gaddafi son killed in Libya riot
TRIPOLI: About 500 protesters broke into the Libyan parliament's grounds on Sunday to demand an end to violence in Bani Walid, a former stronghold of late Libyan dictator Muammar Gaddafi, that is being shelled by militiamen from a rival town.

Militias, from Misrata and aligned with the defence ministry, have been shelling for several days. State news agency LANA on Sunday said 22 people had been killed and 200 wounded in the fighting.

Media reports also claimed that Khamis Gaddafi, Gaddafi's youngest son


And just as evil as his older siblings...

was one of those killed during Saturday's fighting, Libyan National Congress spokesman, Omar Hamdan, said the 28-year-old died 'in battle', the Daily Mail reported. But, there are conflicting accounts of whether Khamis was killed during conflict or died of fatal wounds.
Posted by: Steve White || 10/22/2012 00:00 || Comments || Link || E-Mail|| [365 views] Top|| File under:
Africa Subsaharan
Panicked residents flee Nigerian city after deadly attacks
[Al Ahram] Hundreds of residents of a northeastern Nigerian city were fleeing Sunday after three days of Islamist attacks that left at least 31 dead and many buildings and properties razed, witnesses said.

The troubled city of Potiskum had been under security lockdown since Thursday with troops patrolling the streets and residents keeping in-doors for fear of new attacks.

Security was relaxed Sunday morning and hundreds of residents took advantage to flee the restive city.

"A lot of people are leaving the city following the relaxing of the lockdown on the city by soldiers this morning," said a resident who gave his name as Hassan.

"Hundreds of residents, especially those living on the outskirts of the city, which have been worst hit by the attacks, are fleeing with their belongings," he said.

"Those of them with personal cars are stuffing personal belongings into their vehicles and heading out of the city, while others are taking buses and taxis at the garage and along the main road, heading south," he said.

Hassan said he was already thinking of abandoning the embattled city in the coming days.

A fleeing resident, Hamisu Nababa, said he was leaving with his entire family.

"My wife and three children are in trauma from the attacks and want a change of environment where they can have peace," he said, adding they were heading to Kaduna, some 600 kilometres (350 miles) to the west, to stay with a relation.

"Many people are leaving now that the military has opened the road and allowed people to move in and out of the city," he added.

Potiskum, the commercial hub of Yobe state, has been hard hit by near daily attacks by Boko Haram
... not to be confused with Procol Harum, Harum Scarum, possibly to be confused with Helter Skelter. The Nigerian version of al-Qaeda and the Taliban rolled together and flavored with a smigeon of distinctly Subsaharan ignorance and brutality...
Islamists in recent weeks, prompting heavy deployment of troops and armoured vehicles to forestall fresh violence.

"Soldiers have tightened security in the city with several checkpoints mounted every few hundred metres all over the city," resident Bukar Kolo told AFP.

"Vehicles are thoroughly searched and passengers frisked at every checkpoint. Pedestrians passing by checkpoints have to raise their hands to be sure they are not concealing weapons," he said.

He said most churches were closed as worshippers kept away for fear of attack.

"Christian residents stayed home for safety reasons. A church was also burnt in the attack and people are afraid to go for Sunday church service for fear of possible attack," he said.

A wave of attacks by suspected Islamists which began on Thursday left at least 31 people dead and several buildings destroyed.

Posted by: Fred || 10/22/2012 00:00 || Comments || Link || E-Mail|| [391 views] Top|| File under: Boko Haram
Arabia
Kuwait police beat protesters to prevent demo
Don't judge them, it's intrinsic to their quaint native culture.

[Al Ahram] Kuwaiti riot police on Sunday beat opposition protesters who were gathering for a massive demonstration against a decision to change the electoral law, organisers and witnesses said.
The

festivities

began as riot police prevented protesters from gathering at three different sites in Kuwait City and set to sit in solemn silence in a dull, dark dock, in a pestilential prison with a life-long lock
Yez got nuttin' on me, coppers! Nuttin'!
several people including former Islamist MP Waleed al-Tabtabai, organisers said on their Twitter account.

Witnesses told AFP that riot police used smoke bombs to disperse crowds who began to gather at the three sites.

The organisers immediately changed the venue of the meeting to an alternative location in Kuwait City and urged protesters not to clash with police.

Organisers had expected the protest to be "the biggest procession in the history of Kuwait," and advised people to remain peaceful after a stern warning by authorities to prevent any "illegal" demonstration.

The demonstrators were scheduled to march on the Seif Palace which houses offices for the emir, crown prince and prime minister.

The interior ministry had cautioned that processions are illegal in Kuwait and that protesters can only gather in a square opposite the parliament building, warning it would deal harshly with violators.

Security in Kuwait City was beefed up as hundreds of unarmed

coppers

and dozens of police patrols were deployed, especially around the assembly points.

Police also cordoned off empty areas along the demonstration routes in an apparent bid to limit protester numbers by restricting parking, an AFP correspondent reported.

The protest was called by the Islamist and nationalist-led opposition in protest at a decision by Emir Sheikh Sabah al-Ahmad al-Sabah to amend the electoral law despite it having been confirmed by a court last month.

Posted by: Fred || 10/22/2012 00:00 || Comments || Link || E-Mail|| [380 views] Top|| File under: Salafists
Somali refugees flow to Yemen
[Yemen Post] About 55 Somali refugees who have no identification documents were locked away
Drop the heater, Studs, or you're hist'try!
in an entrance of the port city of Aden on Saturday, security sources affirmed.

The sources said the Somali refugees who included

women and kiddies

were locked away
Drop the heater, Studs, or you're hist'try!
while they were coming from Shabwah governorate in which Al-Qaeda

cut-throats

are active.

Foreigners including Somalis were frequently locked away
Drop the heater, Studs, or you're hist'try!
while fighting to the side of Al-Qaeda in Shabwa and Abyan
...a governorate of Yemen. The region was a base to the Aden-Abyan Islamic Army terrorist group until it dropped the name and joined al-Qaeda. Its capital is Zinjibar. In March 2011, al-Qaeda in the Arabian Peninsula declared the governate an Islamic Emirate after seizing control of the region. The New York Times fastidiously reported that those in control, while Islamic hard boyz, are not in fact al-Qaeda, but something else that looks, tastes, smells, and acts the same. Yemeni government forces launched an effort to re-establish control of the region when President-for-Life Saleh was tossed and the carnage continues...
Yemeni officials including President Abdurabu Mansour Hadi


...the second and possibly the last president of Yemen, successor to former President-for-Life Ali Abdullah Saleh...


had stated that Al-Qaeda recruits foreigners including Somalis to fight against the Yemeni army.

Media sources stated that Saudis, Somalis, Tunisians and other Africans were captured while fighting with Al-Qaeda.

While fears of joining foreigners to Al-Qaeda

cut-throats

in South Yemen, Africans arrive to the provinces of Taiz, Shabwa, Hadramout


...the formerly independent Qu'aiti state and sultanate, annexed by Communist South Yemen in 1968, encompassing a region along the Gulf of Aden, extending eastwards to the borders of the Dhofar region of Oman. The people are called Hadhramis and speak Hadhrami Arabic. The city Tarimis estimated to contain the highest concentration of descendants of the Prophet Muhammad (PTUI) anywhere in the world, approximately seven in every square yard...


, Abyan, Hajjah and Hodeida on a daily average of 200-300 people, according to security sources.

Yemen Interior Ministry had stated that Yemen is hosting about one million Africans, who fled to the country over the past few decades from horn of Africa countries, mostly from Somalia.

"Only 20% of the refugees, mostly Somalis, are usually sent to the Kharaz refuge in Lahj province, while the remaining infiltrate into Yemen cities," it added.

Meanwhile,


...back at the wine tasting, Vince was about to start tasting his third quart...


security sources of al-Mahra governorate said they seized six Bangladeshis who illegally infiltrated to the Yemeni soil through the neighboring Oman.

Yemen's passport and immigration authority deported about 1900 foreigners, including 31 European and 18 Americans, in the period from January to June, 2012, due to illegally entry to Yemen.
Posted by: Fred || 10/22/2012 00:00 || Comments || Link || E-Mail|| [455 views] Top|| File under: al-Shabaab
Fresh Strike Kills Four Qaeda Suspects in Yemen, Website
[Yemen Post] At least four Al-Qaeda suspects were killed in an Arclight airstrike in Yemen's Marib province on Sunday night, Almasdar Online reported quoting a statement by local sources.

"A warplane targeted a car in the Wadi Abida area that was suspicious of carrying Al-Qaeda

jihad boy

s," the sources said.

The strike came two days after Al-Qaeda, whose members have recently started to regroup in the south, raided a military base killing and injuring tens of soldiers.

"Another car of Al-Qaeda was seen at the site after the strike taking the bodies of the killed to an unknown place," the sources added.

Among those who were killed was Sanad Oraidan Al-Okaili, a brother of an Al-Qaeda leader who was killed in Abyan
...a governorate of Yemen. The region was a base to the Aden-Abyan Islamic Army terrorist group until it dropped the name and joined al-Qaeda. Its capital is Zinjibar. In March 2011, al-Qaeda in the Arabian Peninsula declared the governate an Islamic Emirate after seizing control of the region. The New York Times fastidiously reported that those in control, while Islamic hard boyz, are not in fact al-Qaeda, but something else that looks, tastes, smells, and acts the same. Yemeni government forces launched an effort to re-establish control of the region when President-for-Life Saleh was tossed and the carnage continues...
few months ago, the website said.

The Yemeni army is continuing a massive hunt for Al-Qaeda operatives across the republic killing, wounding and arresting many of them including

big shot

s.

US drones have largely contributed to successful strikes targeting

Orcs and similar vermin

in southern and southeastern regions.

Posted by: Fred || 10/22/2012 00:00 || Comments || Link || E-Mail|| [425 views] Top|| File under: al-Qaeda in Arabia
Britain
Men 'planned mass suicide attack'
[BBC] Three Birmingham men have gone on trial accused of planning a bomb campaign prosecutors say may have been bigger than the 7 July London attacks.

The men are accused of planning a mass suicide bomb campaign that could have led to eight rucksack bombs being used against multiple targets in the UK.


Let me guess their names: George, Christopher, and Nigel...

The accused are Irfan Naseer, 31, Irfan Khalid and Ashik Ali, both 27.
The men, appearing at Woolwich Crown Court, deny engaging in conduct in preparation of terrorist acts.

The terror charges relate to the period between December 2010 and September 2011. Mr Naseer, from the Sparkhill area of Birmingham, and Mr Khalid, from the Sparkbrook area, are also accused of preparing for acts of terrorism by receiving training in Pakistain.

The jury were told by prosecutors that the pair had recorded suicide videos in Pakistain that would have been played to the world had their plot been completed.

Opening the prosecution case, Brian Altman QC said the three men had been supported by other plotters from the Birmingham area who had helped them raise money by posing as charity workers. The men had set up a bomb factory and their plans were beginning to advance when they were set to sit in solemn silence in a dull, dark dock, in a pestilential prison with a life-long lock
Into the paddy wagon wit' yez!
, Mr Altman said.

He said the men are "jihadists" and "extremists" who were influenced by an al-Qaeda affiliated preacher, Anwar al-Awlaki
... Born in Las Cruces, New Mexico, zapped in Yemen, al-Awlaki was a dual citizen of the U.S. and Yemen. He was an Islamic holy man who was a trainer for al-Qaeda and its franchises. His sermons were attended by three of the 9/11 hijackers, by Fort Hood murderer Nidal Malik Hussein, and Undieboomer Umar Farouk Abdulmutallab. He was the first U.S. citizen ever placed on a CIA target list...
The preacher was killed in a drone strike in Yemen shortly after the arrest of the three men.

Mr Altman said the police "successfully disrupted a plan to commit an act or acts of terrorism on a scale potentially greater than the London bombings in July 2005", which killed 52 people.

"The defendants were proposing to detonate up to eight rucksack bombs in a suicide attack and/or to detonate bombs on timers in crowded areas in order to cause mass deaths and casualties."

And it is alleged that last year they were planning a bombing campaign that one of them described as "another 9/11".

It is alleged that, while in Pakistain, Mr Naseer and Mr Khalid received training in how to use weapons and how to make bombs and poisons. They are also accused of having made suicide videos while they were there.

The men are said to have returned to the UK in July 2011, and it is alleged the group then began trying to make home-made bombs, using a flat in Sparkbrook as their base.

In total, 11 men of Asian Pak and Bangladeshi origin were set to sit in solemn silence in a dull, dark dock, in a pestilential prison with a life-long lock
Into the paddy wagon wit' yez!
over the alleged bomb plot, along with one woman.

Six other men have already admitted travelling to Pakistain for terror training and raising money for terrorist acts.

Mr Altman said the trio on trial at Woolwich Crown Court were "senior members of a home-grown terror cell".

The group have also been accused of making bogus charity collections in Birmingham. The two causes they gathered money for received only a fraction of the funds they had collected, prosecutors say, while the rest was intended to pay for the planned attack.


So the widows and orphans never got the ammo they were promised...

Mr Altman said the men were "despicably stealing money from their own community donated to charity".

He said the defendants spent a lot of time and effort persuading others to join up with their cause in this country.
Posted by: Fred || 10/22/2012 10:38 || Comments || Link || E-Mail|| [1024 views] Top|| File under: al-Qaeda in Britain
India-Pakistan
Muttahida activist gunned down
[Dawn]
A young worker of the Muttahida Qaumi Movement


...English: United National Movement, generally known as MQM, is the 3rd largest political party and the largest secular political party in Pakistain with particular strength in Sindh. From 1992 to 1999, the MQM was the target of the Pak Army's Operation Cleanup leaving thousands of urdu speaking civilians dead...


, hailing from Mansehra


...a city and an eponymous district in eastern Khyber-Pakthunwa, nestled snug up against Pak Kashmir, with Kohistan and Diamir to the north and Abbottabad to the south...


, was

rubbed out

in the early hours of Saturday, police officials said.

They said armed riders targeted 30-year-old Muhammad Aqeel in Korangi 2½ when he was sitting with friends during load-shedding hours in the area.

The police said the attackers fired multiple bullets with a 9mm pistol, killing Aqeel on the spot.

"He was attacked near the W-22 bus stand," said Inspector Liaquat Ali, the SHO of the Zaman Town

cop shoppe

.

"He was hit by two bullets each in the chest and head. The victim originally hailed from Mansehra district of Khyber-Pakhtunkhwa


... formerly NWFP, still Terrorism Central...


and was associated with the Muttahida Organising Committee."

The police suspected the political association of the victim as the motive for his killing. They registered an FIR (545/2012) under Sections 302 (premeditated murder) and 34 (common intention) of the Pakistain Penal Code against unidentified suspects on a complaint of the victim's elder brother.

Young man found dead

In PECHS, the police found the body of a young man wrapped in a blanket along Shahrah-e-Quaideen. The officials said the victim, appearing to be in his early 20s, was hit by a single bullet in the head.

"The victim was wearing shalwar kameez," said an official at the Ferozabad

cop shoppe

.

"There were also signs of strangulation and torture on his body. The murder seemed to be linked with some personal issue."
Posted by: Fred || 10/22/2012 00:00 || Comments || Link || E-Mail|| [379 views] Top|| File under:
Two children among 3 injured in Panjgur firing
[Pak Daily Times] Three persons, including two children,

were maimed

in a firing incident in Panjgur district. Police said on Sunday unidentified

gunnies

opened fire on a house in Sarikoran area of Panjgur district, leaving three people, including two children, injured. The assailants managed to escape. The

maimed

were rushed to hospital for medical aid. The police have

started the paperwork but haven't done much else

and started investigation into the incident. Further probe was in process.
Posted by: Fred || 10/22/2012 00:00 || Comments || Link || E-Mail|| [382 views] Top|| File under: Baloch Liberation Army
8 terrorists killed in Orakzai operation
[Pak Daily Times]
At least eight

snuffies

were killed and six others injured during an operation by security forces in Upper Orakzai Agency
... crawling with holy men, home to Darra Adam Khel, the world's largest illegal arms bazaar. 14 distinct tribes of beturbanned primitives inhabit Orakzai agency's 1500 or so square kilometers...
, officials said on Sunday. Security officials said that the forces conducted the operation in Mamoonzai and Khadzai area of the agency and destroyed four hideouts of the

krazed killer

s. "Eight

snuffies

were killed and six others

were maimed

in operation," they added. Orakzai is the only northwestern tribal agency of the country which does not border Afghanistan. Officials said the bombardment has also destroyed several hideouts of terrorists. The army has been carrying out operation in the tribal belt to wipe out local and foreign

snuffies

loyal to Taliban and al Qaeda, with rumours about a fresh operation in North

Wazoo

.
Posted by: Fred || 10/22/2012 00:00 || Comments || Link || E-Mail|| [375 views] Top|| File under: TTP
Seven hurt in Miramshah shelling
[Dawn] Four children and three women

were maimed

when mortar shells hit their houses at Machas Camp and its surrounding areas in North
Wazoo Agency on Saturday.

Sources said that security forces started shelling Machas Camp and adjoining areas after

beturbanned goons

attacked a security checkpost. Both the attackers, riding a

cycle of violence

, were killed by security forces in retaliatory fire.

Security forces imposed curfew in the area and targeted hideouts of

beturbanned goons

in Machas Camp area.

Three children and two women

were maimed

when a mortar shell hit their house at Machas Camp, sources said, adding a grade IX student identified as Zabihullah and a woman suffered wounds when another shell hit their houses.

The residents of the area said that they remained in their houses owing to imposition of curfew. The schools, colleges, offices, bazaars and markets remained closed on Saturday. People could not take the injured to hospitals owing to imposition of curfew, they added.

On the other hand, hundreds of people in the surrounding areas vacated their houses for safer places owing to shelling. Scores of vehicles were parked along the roadside waiting for relaxation in the curfew to reach their destinations.

Posted by: Fred || 10/22/2012 00:00 || Comments || Link || E-Mail|| [351 views] Top|| File under: al-Qaeda in Pakistan
Israel-Palestine-Jordan
Two killed as Israel strikes Hamas in north Gaza
Israeli security forces killed two Palestinian terrorists militants during an incursion in the northern Gaza Strip on Monday that set off clashes with gunmen from Hamas, according to local officials.

The Israel Defense Forces struck at least two targets, in Beit Hanoun and Jabalya, after rockets blew up near the border fence between Gaza and the western Negev.

Israeli aircraft attacked a rocket-launching cell in Beit Hanoun, in a Hamas training camp, as it was apparently preparing to fire again into Israeli territory. Hamas claimed one of the dead gunmen as its own, and the other was not immediately identified. Two Hamas fighters were injured. Four others were injured in the strike on Jabalya earlier Monday morning.

Israel's military said the air force strike against the Palestinian rocket crew after "a routine [army] patrol in the area" came under mortar attack.
Posted by: ryuge || 10/22/2012 05:43 || Comments || Link || E-Mail|| [364 views] Top|| File under: Hamas
Jordan says it foils Al Qaeda-linked terror plot to attack shopping malls, diplos
Jordanian authorities have placed in durance vile
Don't shoot, coppers! I'm comin' out!
11 suspected Al Qaeda-linked Islamic fascisti for allegedly planning to attack shopping malls and Western diplomatic missions in the country, the government said Sunday.

The plot is the first to be unveiled since a triple hotel bombing in Amman almost seven years ago, which killed 60 people. Al Qaeda

grabbed credit

for the attack, citing its rejection of Jordan's alliance with the United States and its 1994 peace treaty with Israel.

Jordanian officials and Arab diplomats have been voicing concern over stability in the kingdom, which lies at a precarious corner in the Middle East, neighboring hot spots Syria, Iraq and the Paleostinian territories.

The officials and diplomats, insisting on anonymity because they are not allowed to make statements to the press, have warned of possible plots to destabilize the kingdom. They say Islamic fascisti seek to use its territory as they consolidate their foothold in Syria -- which lies on Jordan's northern border.

Announcing the foiled plot, government

front man

Sameeh Maaytah told an impromptu

presser

that the suspects are all Jordanian and are in police custody.

"They were plotting deadly terror attacks on vital institutions, shopping centers and diplomatic missions," he said. "They sought to destabilize Jordan," he said. "They plotted against Jordan's national security."

Jordan's state TV broadcast headshots of the suspects -- all in their 20s and 30s with most of them sporting long beards -- identifying them as "militants."

A statement by Jordanian intelligence said an investigation showed that the group "adopts the ideology of Al Qaeda" and that it nicknamed its terror plot as "9/11 the second" -- a reference to the Amman hotel blasts, which happened on Nov. 9, 2005.

Since June, the suspects have been surveying targets across the country, bringing in rockets from Syria to use in the alleged plot, the statement said.

The Islamic fascisti sought to carry out their attacks in stages, it added, with initial attacks on shopping centers and foreigners in Jordanian hotels, followed by more deadly strikes with powerful explosives and chemicals on Western diplomatic missions and unspecified "vital national sites."

One attack involved firing rockets at a district in the Jordanian capital that houses the U.S., British and other diplomatic missions as well as housing for expats and Western diplomats.

The statement said Al Qaeda "explosive experts" based in Iraq and elsewhere have assisted the suspects with manufacturing home-made explosives.

The statement did not say when the suspects were placed in durance vile
Don't shoot, coppers! I'm comin' out!
, but Maaytah -- the government

front man

-- said Jordanian intelligence apprehended them in the past few days.
"Their plans included getting explosives and mortars from Syria," a security source told

Rooters

.

The attacks, aimed at western and commercial areas, would likely have resulted in the death of thousands, according to Jordanian authorities.

Jordan is a key US ally in the Middle East and Israel's peace partner. The Arab kingdom has often been targeted by al-Qaeda and other Islamic

jihad boy

s. It regularly arrests terror suspects and puts them on trial.
The group also acquired explosives and expertise from members of al-Qaeda in Iraq through terrorist websites. Authorities confiscated submachine guns, electronics, materials for devising explosives, and forged documents.

The terrorist group planned to attack two Amman malls to tie down security forces, then assault other targets with

car boom

s,

jacket wallah

s, and machine guns.

The plot was aimed at causing "chaos and anarchy and spreading fear among the population, setting the stage for further operations to follow," according to the report.

Authorities believed that the planned attacks were scheduled to coincide with the anniversary of the November 9, 2005, terrorist attacks in Amman, in which 60 people were killed and 115 injured in multiple hotel bombings.
Posted by: Au Auric || 10/22/2012 00:00 || Comments || Link || E-Mail|| [680 views] Top|| File under:
Southeast Asia
Violent weekend in southern Thailand leaves two dead, ten injured
Residents in the southern Thailand have been warned to prepare for an increase of violence in anticipation of the anniversary this Thursday of the Tak Bai incident. The warning follows another weekend of bloodshed in the southernmost provinces.

A number of bombings and shootings occurred in Narathiwat province on Saturday and yesterday, killing at least two soldiers and wounding more than ten people, including a nine-year-old girl. A suspected terrorist insurgent was also killed.

Col Pramote Prom-in, deputy spokesman of the Isoc Region 4 Forward Command, yesterday said intelligence showed about 2,000 terrorist insurgent group members were preparing to launch attacks in the deep South. He said, "They will not focus only on Tak Bai district. They want violence to spill over into other areas. They are also trying to intensify their attacks to counter the government's success in bringing 93 southern militants to surrender to authorities."

Col Pramote said another top terrorist insurgent would turn himself in to the army today in Yala province. This terrorist insurgent is a former uztad (Islamic teacher) and used to work with Sapae-ing Bazor, the most wanted southern terrorist insurgent and former principal of a school in Yala.

With the Tak Bai anniversary on Thursday, the army is seeking about 30 core leaders of separatist groups who remain at large, Col Pramote said, adding that they were thought to be behind the weekend attacks.

Five attacks took place in Tak Bai district between 8 and 9 p.m. on Saturday. They were:

- A motorcycle bomb exploded in front of a karaoke bar, wounding nine-year-old girl Rungthip Kanthawil and Arthit Paengpor, 39.

- A sedan carrying a 20 kg bomb exploded in the Taba Hotel car park. No one was wounded but the explosion severely damaged the hotel building and surrounding properties.

- Two groups of suspected terrorists insurgents ambushed a marine police base, resulting in a 10-minute gun fight. Marine police officer Toranin Ponpasuk, 42, was wounded in his leg. A suspected terrorist insurgent was gunned down. Police vehicles and patrol boats were also damaged.

- A bomb hidden inside Vshop grocery store exploded and ignited a fire that burned down part of the shop. A pickup truck carrying an 80 kg bomb was found on a local road in Ban Yaring. A bomb disposal unit managed to defuse the device.

Terrorists Insurgents had also put metal spikes across a highway linking Muang Narathiwat and Tak Bai districts to disrupt security operations responding to the attacks.

Hours after authorities managed to deal with the simultaneous Tak Bai attacks, two bomb blasts were also reported in Bacho district.

Two soldier were killed and six others injured in two blasts in that district about 8 a.m. yesterday.

The first explosion came from a remotely detonated home-made bomb while eight soldiers from Narathiwat Task Force 32 patrolled the area on motorcycle. A kilometer from the site of that blast, a number of suspected terrorists militants detonated a roadside gas cylinder bomb.

The explosion killed Sergeant Major 1st Class officers Issarawut Polsak and Nadi Champawan. Six other soldiers were injured.

Violent attacks continued yesterday. At 1:45 p.m., a motorcycle repairman was shot and seriously wounded at a shop in Pattani province. Suhai Dolo, 32, was repairing a bike when two men on a motorcycle stopped outside. One walked up and shot him twice in the head with a pistol.

At 4:30 p.m., a teacher at a border patrol police-run school was gunned down in Rue So district of Narathiwat. The bullet-riddled body of Preecha Samaimai, 40, was found dead in the driver's seat of his pickup truck. Witnesses said the teacher was on his way back from Narathiwat Community College to his home. Two men followed on a motorcycle and a pillion rider sprayed him with bullets.
Posted by: ryuge || 10/22/2012 00:00 || Comments || Link || E-Mail|| [394 views] Top|| File under: Thai Insurgency
Syria-Lebanon-Iran
Lebanese army responds to gun battles between Sunnis, Shiites in Beirut
[Washington Post] Gun battles broke out in Beirut early Monday, a day after emotional funeral ceremonies for Brig. Gen. Wissam al-Hassan, the intelligence chief whose

liquidation

has exposed long-running sectarian grudges and plunged

Leb

into its worst crisis in years.

The

festivities

between Sunni

gunnies

and Shiite militias in the Tariq Jdeide area flared after midnight. At Hassan's funeral hours earlier, speakers had exhorted Sunnis to try and topple the country's Hezbollah-led government to avenge the death of Hassan, a close ally of Sunni leader Saad al-Hariri.

The Lebanese army, which often stands aside in fights between

Leb

's factions to preserve its own cohesion, took the unusual step of dispatching reinforcements in an effort to restore order as the work week began. Shops and cafes in the city opened, but traffic was light amid fears that

Leb

could be on the brink of a new conflict, perhaps fueled by the violence that has engulfed neighboring Syria.

"We will not allow

Leb

to once again be turned into an open ground for regional conflicts," a stern statement from the army said.
Posted by: Fred || 10/22/2012 10:33 || Comments || Link || E-Mail|| [402 views] Top|| File under: Hezbollah
Blast Rips Through Syrian Capital
A car bomb exploded Sunday in central Damascus, killing 13 people in the Syrian capital as U.N.-Arab League envoy Lakhdar Brahimi pressed President Bashar al-Assad to institute a cease-fire later this week.

The explosion near a police station in the predominantly Christian Bab Touma neighborhood also wounded 29 people. There has been no claim of responsibility for the blast.

The president's meeting with Brahimi was held behind closed doors in another part of Damascus. The international envoy has urged both the Syrian government and rebels opposed to Assad to support a cease-fire during the four-day Muslim holiday Eid al-Adha, which begins Friday.

Brahimi said after the talks that he has discussed the truce plan with Syrian opposition groups, receiving "promises" but no "commitment" that they would honor the cease-fire.

Syria's state-run SANA news agency said Assad told Brahimi that Syria supports his efforts, and is open to a solution that respects the country's sovereignty.
Posted by: Au Auric || 10/22/2012 09:25 || Comments || Link || E-Mail|| [374 views] Top|| File under:
Iran hangs three 'terrorists' for 2010 bombings
[Pak Daily Times] Iran on Sunday hanged three "terrorists" for bombings in 2010 that killed a total of 67 people in restive Sistan-Baluchestan of southeast Iran, the judiciary in the province bordering Pakistain said. A statement from the judiciary named the men as Yahya Charizehi, Abdoljalil Kahrazehi and Abdolbasset Rigi, who were executed in the prison of the

lovely provincial capital

of Zahedan. Charizehi and Kahrazehi were convicted for a bombing in Chabahar city in December 2010 that killed 39 people taking part in a Shia procession, said Zahedan's prosecutor Muhammad Marzieh, quoted by Mehr news agency. Rigi was convicted for a blast in Zahedan in July of the same year that targeted Revolutionary Guards and killed 28 people, according to the same source.
Posted by: Fred || 10/22/2012 00:00 || Comments || Link || E-Mail|| [352 views] Top|| File under: Govt of Iran
Massive Participation in al-Hasan's Funeral at Martyrs Square
[An Nahar] Thousands of mourners participated in Sunday's funeral of slain Major General Wissam al-Hasan, chief of the Internal Security Forces Intelligence Bureau, who was killed by a powerful

car boom

ing on Friday blamed on the Damascus


...Capital of the last remaining Baathist regime in the world...


regime.

Anti-Syria opposition chief ex-premier Saad Hariri
Second son of Rafik Hariri, the Leb PM who was assassinated in 2005. He has was prime minister in his own right from 2009 through early 2011. He was born in Riyadh to an Iraqi mother and graduated from Georgetown University. He managed his father's business interests in Riyadh until his father's

liquidation

. When his father died he inherited a fortune of some $4.1 billion, which won't do him much good if Hizbullah has him bumped off, too.
had called for a huge turnout for the funeral of the fallen general and thousands of people took part in the ceremony outside the Mohammed al-Amine Mosque in Beirut's Martyrs Square.

Hasan was laid to rest next to slain former prime minister Rafik Hariri whose tomb is adjacent to the mosque.

The slain general was the head of Hariri's guard platoon.

"We will not engage in dialogue before the departure of the government. We will not engage in dialogue over the blood of the

deaders

and the Lebanese," said ex-PM Fouad Saniora in a speech at Mohammed al-Amine Mosque.

"This government is responsible for the

liquidation

of martyr Maj. Gen. Wissam al-Hasan, so it must leave," he stressed.

"The latest of your achievements was unveiling the conspiracy of (ex-minister Michel) Samaha and (Syrian security chief Ali) al-Mamlouk, so they killed you," Saniora added, addressing al-Hasan.

Saniora called on Prime Minister
Najib Miqati to resign or be "accused of covering the criminals."

He also called for forming a "salvation government that represents the Lebanese" and replaces "the government that is trying cover up the crime."

Posted by: Fred || 10/22/2012 00:00 || Comments || Link || E-Mail|| [357 views] Top|| File under:
Several Hurt as Angry Mourners Try to Storm Grand Serail
[An Nahar] Several people

were maimed

as security forces used tear gas on Sunday to repel demonstrators trying to storm the Grand Serail, the headquarters of the Lebanese government in downtown Beirut, amid calls for Prime Minister
Najib Miqati to resign.

Following the funeral nearby of slain Maj. Gen. Wissam al-Hasan, chief of the Internal Security Forces' Intelligence Bureau, "young people headed towards the building in the city center, but security forces blocked them by firing into the air and using tear gas," a policeman on the scene told Agence

La Belle France

Presse.

The group was estimated at a couple of hundred people.

During funeral orations for slain Maj. Gen. al-Hasan and his bodyguard Chief Warrant Officer Ahmed Suhyooni, former premier Fouad Saniora called on Miqati to resign and stressed that the March 14 forces will not engage in dialogue before the government's departure.

Also during the funeral, an angry pro-March 14 journalist, Nadim Qteish, called on mourners to head to the Grand Serail.

Clashes stopped around half an hour later, after opposition chief ex-PM Saad Hariri
Second son of Rafik Hariri, the Leb PM who was assassinated in 2005. He has was prime minister in his own right from 2009 through early 2011. He was born in Riyadh to an Iraqi mother and graduated from Georgetown University. He managed his father's business interests in Riyadh until his father's

liquidation

. When his father died he inherited a fortune of some $4.1 billion, which won't do him much good if Hizbullah has him bumped off, too.
and Saniora urged protesters to refrain from storming the Grand Serail and to end the confrontation.

"We are not advocates of violence and I call on all supporters to leave the streets immediately," said Hariri in a televised appeal.

"It is true that we demanded to topple the government, but we want to this matter to be done in a peaceful manner," Hariri added.

"We want to keep

Leb

safe, a country for freedom and democracy. I reiterate my request to all supporters to depart immediately and I will ask security officers in charge of the Center House to protect the Grand Serail because what happened is totally unacceptable," he announced.

For his part, Saniora said: "We express our great appreciation for the feelings of the citizens, but the use of violence is unacceptable."

Saniora noted that "the Grand Serail is a building for the Lebanese state and we must protect it."

"This approach is unacceptable and does not serve our cause," he added.

Posted by: Fred || 10/22/2012 00:00 || Comments || Link || E-Mail|| [367 views] Top|| File under:
Who's in the News
48
[untagged]
5
Govt of Pakistan
3
Hezbollah
2
Govt of Iran
2
Salafists
2
Govt of Syria
2
Palestinian Authority
1
Baloch Liberation Army
1
Boko Haram
1
al-Qaeda in Arabia
1
Hamas
1
Jamaat-e-Islami
1
Pirates
1
Taliban
1
Thai Insurgency
1
al-Qaeda in Britain
1
TTP
1
al-Qaeda in Pakistan
1
al-Shabaab
1
Ansar Dine
1
Arab Spring
Bookmark
E-Mail Me
The Classics
The O Club
Rantburg Store
The Bloids
The Never-ending Story
Thugburg
Gulf War I
The Way We Were
Bio
Merry-Go-Blog
Hair Through the Ages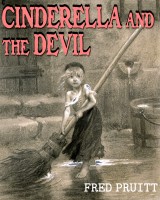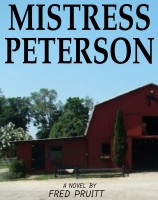 On Sale now!


A multi-volume chronology and reference guide set detailing three years of the Mexican Drug War between 2010 and 2012.

Rantburg.com and borderlandbeat.com correspondent and author Chris Covert presents his first non-fiction work detailing the drug and gang related violence in Mexico.

Chris gives us Mexican press dispatches of drug and gang war violence over three years, presented in a multi volume set intended to chronicle the death, violence and mayhem which has dominated Mexico for six years.
Click here for more information


Meet the Mods
In no particular order...


Steve White
Seafarious
Pappy
lotp
Scooter McGruder
john frum
tu3031
badanov
sherry
ryuge
GolfBravoUSMC
Bright Pebbles
trailing wife
Gloria
Fred
Besoeker
Glenmore
Frank G
3dc
Skidmark
Alaska Paul



Better than the average link...



Rantburg was assembled from recycled algorithms in the United States of America. No trees were destroyed in the production of this weblog. We did hurt some, though. Sorry.
3.233.229.90