Afghanistan
Grenade Targets Taliban Vehicle in Afghan Capital
Nothing about this in Khaama Press or Tolo News.

[AnNahar] A grenade attack on a Taliban

...Arabic for students...
vehicle

maimed

two fighters and four nearby school children in Kabul on Wednesday, officials said.

A probe has been launched to "find the perpetrators", Taliban interior ministry

front man

Qari Sayed Khosti told AFP, adding two soldiers were

maimed

after "a grenade was thrown at a mujahideen vehicle in Deh Mazang".

Another official said: "Our initial information shows four school students

maimed

."

The explosion happened just before 8 am (0330 GMT) during rush hour in the Deh Mazang district in the west of Kabul, a witness told AFP.

"I was on my way to work, it was 7.55 am and I heard this very big explosion on the road. I managed to escape," said Amin Amani.

"I saw a lot of smoke in the mirror of the car and I saw people running," the 35-year-old translator said.

Images shared on social media showed plumes of smoke and dust rising into the air on the streets of the capital.

Broken glass could be seen at the scene of the blast as security forces stood guard, ushering bystanders away as traffic resumed on the surrounding roads.
Posted by: trailing wife || 10/21/2021 00:00 || Comments || Link || E-Mail|| [144 views] Top|| File under: Taliban/IEA
'250' Daesh Members Arrested in 1 Month: Officials
[ToloNews] More than 250 fighters affiliated with

ISIS

were arrested within the past month, officials said, adding that many of them are the prisoners who had fled from the prisons across the country.

"250 individuals affiliated with

ISIS

have been arrested. They were those who fled from the prisons," he said. "Some of their plans were to carry out blasts but the plans failed, tens of their attacks were thwarted."



ISIS

took responsibility for the two recent deadly attacks, one in the northern province of Kunduz and the other in the southern province of Kandahar.

Dozens of

non-combatants were killed

and a great number of them received injuries.

"The intelligence agency of Afghanistan should detect the sanctuaries and supporters of this group and eliminate them, otherwise it will be a great danger for Afghanistan in the future," said Sadiq Shinwari, a former member of the military.

The US defense secretary Llyod Austin said that the US will pursue efforts to counter the

ISIS

group.

"No doubt we'll talk about, I hope we'll talk about NATO


...the North Atlantic Treaty Organization. A collection of multinational and multilingual and multicultural armed forces, all of differing capabilities, working toward a common goal by pulling in different directions...


's role post-Afghanistan and some of the lessons learned from Afghanistan. And we'll also hopefully have an ability to talk about, or an opportunity to talk about, our current counter-ISIS efforts and discuss some things with our allies that are involved in that coalition," he added.

"If a serious move was not made against

ISIS

and it was not eliminated, it would pave the ground to harm many countries and the people in the region, and would commit crimes," said Iran's president Ebrahim Raisi.

The countries of the Collective Security Treaty Organization, led by Russia, carried out military exercises in the vicinity of the border between Afghanistan-Tajikistan.

The Russian president Vladimir Putin

...President-for-Life of Russia. He gets along well with other presidents for life. He is credited with bringing political stability and re-establishing something like the rule of law, which occasionally results in somebody dropping dead from poisoning by polonium or other interesting substance. Under Putin, a new group of business magnates controlling significant swathes of Russia's economy has emerged, all of whom have close personal ties to him. The old bunch, without close personal ties to Putin, are in jail or in exile or dead from poisoning by polonium or other interesting substances...
recently voiced concerns over the presence of

ISIS

in Central Asia and ordered strict security provisions near Afghanistan's borders.
Posted by: trailing wife || 10/21/2021 00:00 || Comments || Link || E-Mail|| [162 views] Top|| File under: Islamic State
Africa Horn
Al-Shabaab militants raid Kenya's Wajir country, kill one local
[Garowe] Suspected al-Shabaab

...... the personification of Somali state failure...


gunnies

on Tuesday raided

Konton village

in

Wajir East

, it has now emerged, with the attack becoming the first on Kenyan soil in as many months. The

gunnies

have not attacked the country in recent weeks.

Reports from Konton village in Wajir indicate that the

gunnies

stormed a home in the village killing one local from fleeing the scene. Authorities are yet to establish the motive behind the gruesome murder.

The

krazed killer

s, whose number could not be determined at that time, are said to have disappeared into thickets after committing the murder. No

coppers

or members of the Kenya Defense Forces [KDF] were at the scene at the time of the attack.

Konton location shares a common border with Somalia and the

gunnies

have been taking advantage of proximity to the Horn of Africa nation to attack innocent civilians, members of security forces, and at times, senior government officials.

In 2019, at least 12 Administration Police officers were killed by the al-Shabaab

gunnies

within the vicinity of Konton village. The attack on the was one of the worst targeting security forces within the Republic of Kenya. Reports suggested that out of 11 Administration Police officers in the vehicle, only one survived the attacks.

The officers were on normal patrol between Khorof Harar and Konton village along the Kenya-Somalia border when their vehicle ran over the improvised

bomb

[IED]. Other sources indicate the officers were in pursuit of al-Shabaab

forces of Evil

who had stormed Konton center the previous day.

The targets of the attack, witnesses said, were the National Police Reservists based in the center. "The NPRs fought the Al-Shabaab

krazed killer

s, while the locals fled the town center," a witness said.

The police reservists were however overpowered by the

forces of Evil

after they ran out of ammunition. It is feared that three reservists were

kidnapped

by the

krazed killer

s.

In 2018, the

gunnies

also

kidnapped

two herders in Konton village only to release them months later following intervention by the elders from both Kenya and Somalia.

Northeastern Kenya

is prone to al-Shabaab raids due to its proximity to the Horn of Africa nation.

Posted by: trailing wife || 10/21/2021 00:00 || Comments || Link || E-Mail|| [92 views] Top|| File under: al-Shabaab (AQ)
Four terrorists killed in Somalia
Direct translation via Google Translate. Edited.


[REGNUM] Somali army servicemen have eliminated four terrorists from the Al-Shabab group (an organization whose activities are prohibited in the Russian Federation), the press service of the administration of the Somali district of

Wajid

reports.

It is reported that members of the 60th division of the Somali army were conducting an operation against terrorists. During the patrol, they found seven donkeys with carts and their owners, captured by the militants. During the shootout, four terrorists were eliminated, and the donkey owners, along with the animals, were freed.

As reported by IA REGNUM , on October 14, terrorists attacked the soldiers of the Somali army. As a result of the shootout, two militants were killed, the rest fled from the scene of the attack.

Posted by: badanov || 10/21/2021 00:00 || Comments || Link || E-Mail|| [157 views] Top|| File under: al-Shabaab (AQ)
Africa North
Egyptian military consolidates grip on northern Sinai
[JPost] Egypt's military has secured large areas of the strategic stretch of land bordering Palestinian-run Gaza and Israel on one side and the Suez Canal on the other.

A string of watchtowers, checkpoints and army posts mark the northern edge of Egypt's Sinai Peninsula and troops patrol in armored vehicles along repaved roads.

Branch roads have been blocked off with piles of sand and some houses demolished to deprive militants of cover between Al Arish and Sheikh Zuweid, a focal point of the war between the Egyptian military and Islamist insurgents over the past decade.

The measures reflect a significant shift in the security situation in the past two years.

The military has secured large areas of the strategic stretch of land bordering Palestinian-run Gaza and Israel on one side and the Suez Canal on the other, and is no longer on the back foot, witnesses, security sources and analysts say.

Civilian life is still severely curtailed but the long-neglected region is changing as the state forges ahead with development schemes.

Many of the militants have been killed, fled or surrendered. As few as 200 are still active, down from 400 two years ago and 800 in 2017, according to three Egyptian security sources.


It's nice to have relatively solid numbers.

In place of big attacks, they increasingly depend on snipers, homemade bombs and mortars.

On the outskirts of

North Sinai

's main city Al Arish, near where razed olive farms once stood, the government has built new apartment blocks.

A resident said people just sought a return to normality.

"We've had enough," said the man in his 50s, declining to be named. "We want to return to our houses or even the new ones they are building. We want to live in peace again."

Egyptian authorities did not respond to a request for comment on the situation in North Sinai.
Posted by: Frank G || 10/21/2021 00:00 || Comments || Link || E-Mail|| [138 views] Top|| File under:
Africa Subsaharan
Gunmen kidnap dozens of people in western Nigeria
Direct Translation via Google Translate. Edited.


[REGNUM] At least 30 people were kidnapped by gunmen on a highway in

western Nigeria

, Channels Television reported on October 21.

The incident took place in the state of Niger. The militants opened fire and stopped the bus, as well as two cars. Under the threat of reprisals, they took people out of the vehicles and took them away in an unknown direction.

As reported by IA REGNUM , in early September in the state of Zamfara in northwestern Nigeria, more than 100 students and several school teachers were abducted.

Posted by: badanov || 10/21/2021 00:00 || Comments || Link || E-Mail|| [106 views] Top|| File under:
Europe
Prosecutors arrest two former German soldiers on terrorism charges
[DW] Prosecutors have arrested two former Bundeswehr soldiers accused of being the ringleaders of an attempt to form a terror group. The planned paramilitary unit in Yemen


...an area of the Arabian Peninsula sometimes mistaken for a country. It is populated by more antagonistic tribes and factions than you can keep track of...


would have put civilian lives at risk, they said.

German federal prosecutors said on Wednesday they had arrested two former Bundeswehr soldiers who are "strongly suspected" of having attempted to form a paramilitary unit made up of other former soldiers or

coppers

.
Continued on Page 49
Posted by: trailing wife || 10/21/2021 00:00 || Comments || Link || E-Mail|| [257 views] Top|| File under: Houthis
German officials seize 1.2 tons of banned stimulant khat
[DW] Bavarian customs officers have found a large shipment of khat bound for the US market. Smugglers had hoped to trick officials into thinking the narcotic plant leaves were an ordinary domestic adornment.

Munich airport officials on Tuesday said they had seized a bumper haul of illicit

khat

leaves that was on its way to the United States.

The 1.2 metric ton haul — a record amount for the airport — was headed to the US from Dubai, through Germany.

FALSE DECLARATION
Customs officials at the Munich airport discovered the leaves in a cargo shipment that had been declared as "table decoration."

German customs officials often inspect and, if necessary, seize shipments that are only in transit.

"This is the largest amount of khat seized since Munich Airport was established," said Thomas Meister, press

front man

for Munich's main customs office.

The office said "appropriate proceedings" had been initiated and the goods seized, with the investigation ongoing.

WHAT IS KHAT?
Khat is a regularly used stimulant in the Horn of Africa and parts of the Middle East.

It is chewed and then held in the cheek as the juices are extracted for its stimulant and euphoric effects.

However,


there is a theory which states that if ever anybody discovers exactly what the Universe is for and why it is here, it will instantly disappear and be replaced by something even more bizarre and inexplicable. There is another theory which states that this has already happened...


it can lead to psychological dependence, depression and paranoid delusions, and is a controlled or banned substance in most of Europa

...the land mass occupying the space between the English Channel and the Urals, also known as Moslem Lebensraum...
and North America.

The leaf is particularly popular in the Yemen


...an area of the Arabian Peninsula sometimes mistaken for a country. It is populated by more antagonistic tribes and factions than you can keep track of...


i, Æthiopian and Somali cultures.

US officials say khat use there is most prevalent among immigrants colonists from those countries.

Posted by: trailing wife || 10/21/2021 00:00 || Comments || Link || E-Mail|| [176 views] Top|| File under: Narcos
India-Pakistan
15 terrorists involved in killing of non-locals gunned down in J&K so far
[OneIndia] The Jammu and Kashmir

...a disputed territory lying between India and Pakistain. After partition, the Paks grabbed half of it and call it Azad (Free) Kashmir. The remainder they refer to as "Indian Occupied Kashmir". They have fought four wars with India over it, the score currently 4-0 in New Delhi's favor. After 72 years of this nonsense, India cut the Gordian knot in 2019, removing the area's special status, breaking off Ladakh as a separate state, and allowing people from other areas to settle (or in the case of the Pandits, to resettle) there....
has killed 15

bully boyz

since the killing of civilians in the Valley. The police said that the 15

bad boyz were potted

in 9 encounters.

In an encounter that took place in

Shopian

today, the security forces

bumped off

one terrorist named Adil Ah Wani. He has been active in the Valley since June 20202. He was involved in the killing of a poor labourer, the police said while adding that in the past two weeks 15

bully boyz

involved in these civilian killings have been

bumped off

.
Posted by: trailing wife || 10/21/2021 00:40 || Comments || Link || E-Mail|| [100 views] Top|| File under: Govt of Pakistain Proxies
Pakistani bomb blast killed four
Direct Translation via Google Translate. Edited.


[REGNUM] At least four people were killed in an explosion in

Khyber Pakhtunkhwa

province in northwest Pakistan, the local police press office said.

A group of police and military officials reportedly studied the circumstances of another explosion that occurred around noon in the same area.

"In a daytime explosion near the Pakistani-Afghan border, several elderly people were injured in a car. When the police and military arrived at the scene to investigate, a second and major explosion took place, killing four people," the police said.

It is noted that both attacks occurred with the use of improvised explosive devices. So far, none of the known groups have claimed responsibility for the attacks.

Posted by: badanov || 10/21/2021 00:00 || Comments || Link || E-Mail|| [126 views] Top|| File under:
Two killed in Turkish drone attack in Kobane: conflict monitor
[Rudaw] Ottoman Turkish drones on Wednesday targeted a vehicle in the Kurdish city of

Kobane

in northern Syria a conflict monitor said, reporting causalities.

The attack killed two military personnel who were in the car, the Syrian Observatory for Human Rights (SOHR) said.

Security forces have cordoned off the area preventing more people from being harmed, it added.

Hawar News Agency both reported the attack, not disclosing details.

The Sick Man of Europe Turkey


...the only place on the face of the earth that misses the Ottoman Empire...


has not confirmed the offensive yet.

The assault follows Ankara's fresh threats of military force against Kurdish forces in Syria. President His Enormity, Sultan Recep Tayyip Erdogan the First

...Turkey's version of Mohammed Morsi but they voted him back in so they deserve him. It's a sin, a shame, and a felony to insult the president of Turkey. In Anatolia did Recep Bey a stately Presidential Palace decree, that has 1100 rooms. That's 968 more than there are in the White House, 400 more than in Versailles, and 325 more than Buckingham Palace, so you know who's really most important...
has blamed the People's Protection Units (YPG) for the death of two Ottoman Turkish

coppers

on the Syrian border last week.

"We have no patience left regarding some areas in Syria which are the source of attacks on our country," Erdogan told

news hound

s. "We are determined to eliminate the threats emanating from these places either together with the forces active there or with our own means."

The YPG is a Kurdish armed force in northeastern Syria. Ankara considers it to be the Syrian extension of the Kurdistan Workers' Party (PKK), named a terrorist group in Turkey. Ankara has used this alleged link as a pretext for multiple military operations across the border into Rojava.

In October 2019, Turkey launched an offensive against Kurdish forces in northeast Syria. Ceasefires were brokered by Moscow and Washington, but the truces are frequently violated.
Posted by: trailing wife || 10/21/2021 00:00 || Comments || Link || E-Mail|| [98 views] Top|| File under: Sublime Porte
Six Loyalist Fighters Killed in Syria Arms Depot Blast
[An Nahar] Six members of a pro-government militia were killed Wednesday in an arms depot blast in the central Syrian province of Hama, a war monitor reported.

Seven other members of the National Defense Forces militia were

maimed

in the blast, the cause of which remains largely unclear, the

Britannia

-based Syrian Observatory for Human Rights said.

Posted by: trailing wife || 10/21/2021 00:00 || Comments || Link || E-Mail|| [150 views] Top|| File under: Govt of Syria
Who's in the News
24
[untagged]
3
Commies
3
Govt of Iran
3
Narcos
2
Taliban/IEA
2
Houthis
2
Govt of Syria
2
Govt of Iran Proxies
2
al-Shabaab (AQ)
1
[untagged]
1
Antifa/BLM
1
Govt of Pakistain Proxies
1
Govt of Pakistan
1
Hamas
1
Islamic State
1
Migrants/Illegal Immigrants
1
Moslem Colonists
1
Sublime Porte
Bookmark
E-Mail Me
The Classics
The O Club
Rantburg Store
The Bloids
The Never-ending Story
Thugburg
Gulf War I
The Way We Were
Bio
Merry-Go-Blog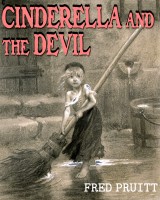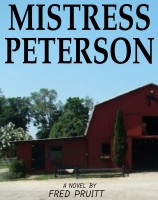 On Sale now!


A multi-volume chronology and reference guide set detailing three years of the Mexican Drug War between 2010 and 2012.

Rantburg.com and borderlandbeat.com correspondent and author Chris Covert presents his first non-fiction work detailing the drug and gang related violence in Mexico.

Chris gives us Mexican press dispatches of drug and gang war violence over three years, presented in a multi volume set intended to chronicle the death, violence and mayhem which has dominated Mexico for six years.
Click here for more information


Meet the Mods
In no particular order...


Steve White
Seafarious
Pappy
lotp
Scooter McGruder
john frum
tu3031
badanov
sherry
ryuge
GolfBravoUSMC
Bright Pebbles
trailing wife
Gloria
Fred
Besoeker
Glenmore
Frank G
3dc
Skidmark
Alaska Paul



Better than the average link...



Rantburg was assembled from recycled algorithms in the United States of America. No trees were destroyed in the production of this weblog. We did hurt some, though. Sorry.
3.238.199.4

Help keep the Burg running! Paypal: