Afghanistan
Armed Robbers Posing as Islamic Emirate Members Arrested
Misbehaving real Talibs or fakes taking advantage — whom to believe, dear Reader?

[ToloNews] The intelligence department detained a group of thieves who were claiming to be Islamic Emirate members in an attempt to break into the houses in Kabul city.

According to the intelligence department, the detainees were arrested while they were trying to rob a house in PD 8 of Kabul city.

"Last night, we received a report that some people surrounded a house claiming to be the members of the Islamic Emirate. We made attempts (to find them) and finally around (midnight), we were able to find their location and arrest them. They had guns and vehicles and military uniforms," said Mullah Rahmatullah, the intelligence official in charge of PD 8.

In the meantime, Islamic Emirate forces arrested several individuals on charges of misusing the name of the Islamic Emirate and perpetrating crimes against the people.

The citizens called on the Islamic Emirate to take the necessary steps to counter such criminal activities.

"The Islamic Emirate should pay more attention to this so opportunistic people don't abuse (the situation) and don't storm into the people's houses," said Mustafa, a Kabul resident.

"We want them to wear a nice uniform and prepare it in the format of the Islamic Emirate so that the people can recognize them," said Abdul Shafi, another resident of Kabul.

Last week the Islamic Emirate said that it had formed a commission to detect and remove the unqualified people and those individuals who misuse the name of the Islamic Emirate to disturb the people.
Posted by: trailing wife || 10/19/2021 00:54 || Comments || Link || E-Mail|| [176 views] Top|| File under: Taliban/IEA
Ninth evacuation flight, 353 more leave Kabul for Doha
[KhaamaPress] Qatar
...an emirate on the east coast of the Arabian Peninsula. It sits on some really productive gas and oil deposits, which produces the highest per capita income in the world. They piss it all away on religion, financing the Moslem Brotherhood and several al-Qaeda affiliates. Home of nutbag holy manYusuf al-Qaradawi...
Airlines conducted ninth evacuation flight-one of the biggest- from Kabul to the Qatari capital Doha on Sunday, October 17, Qatari official told CNN
...the organization formerly known as the Cable News Network. Now who knows what it might stand for...
The passengers included an unknown number of Americans, faculty staff and students of Afghanistan's American University, citizens of Afghanistan, Australia, the Netherland, and Denmark.

The passengers will be sent to the facility where evacuees are currently settled and will be tested for COVID019 before leaving for their respective destinations.

The flight with 353 people was the biggest since Qatar Airlines started the evacuation process on August 31.

Last week, its eighth evacuation flight was the biggest with over two hundred people in which male and female Afghan footballers were flown to Doha.

Qatar has acknowledged that they will continue to work with international partners so that they ensure freedom of movement in Afghanistan.
Posted by: trailing wife || 10/19/2021 00:43 || Comments || Link || E-Mail|| [98 views] Top|| File under: Taliban/IEA
Arabia
150 Yemen rebels killed in strikes: Saudi-led coalition
One wonders how many actual bodies existed to be counted each day...

[AlAhram] The Saudi-led coalition in Yemen


...an area of the Arabian Peninsula sometimes mistaken for a country. It is populated by more antagonistic tribes and factions than you can keep track of...


said Monday it had killed 150 Iran's Houthi sock puppets

...a Zaidi Shia insurgent group operating in Yemen. They have also been referred to as the Believing Youth. Hussein Badreddin al-Houthi is said to be the spiritual leader of the group and most of the military leaders are his relatives. The legitimate Yemeni government has accused the them of having ties to the Iranian government. Honest they did. The group has managed to gain control over all of Saada Governorate and parts of Amran, Al Jawf and Hajjah Governorates. Its slogan is God is Great, Death to America™, Death to Israel, a curse on the Jews They like shooting off... ummm... missiles that they would have us believe they make at home in their basements. On the plus side, they did murder Ali Abdullah Saleh, which was the only way the country was ever going to be rid of him...
rebels near

Marib

, as fierce fighting raged for the strategic city in a war that has raged for seven years.

Air strikes "destroyed 13 military vehicles and killed 150 terrorist elements" in Abdiya within the past 24 hours, the coalition said in a statement carried by the official Saudi Press Agency.

The latest toll takes to more than 1,100 the number of rebels the coalition says it has killed in the past week around Abdiya which is about 100 kilometres (60 miles) from Marib, the internationally recognised government's last bastion in oil-rich northern Yemen.

The Iran-backed Houthis rarely comment on losses, and the numbers could not be independently verified by AFP.

In a televised speech on Monday, rebel leader Abdelmalik al-Houthi called for continued fighting.

"We must... confront the aggression with all firmness until the siege is lifted, the aggression and the occupation ends," he said.

Tens of thousands of Houthi sympathisers took part in a rally on Monday in areas under the control of the

Death Eater

s, AFP correspondents reported.

In video footage shot by AFP, government loyalists shouted "holy shit! Allahu akbar" (God is greatest) as they fired assault rifles on a rebel position in Marib and clouds of smoke billowed from the base of a mountain range.

"We are today fighting on the southern front line" of Marib, one of them says.

"We gave the enemy an unforgettable lesson and captured some of them," he told AFP.

"We thank the Arab coalition for their air support and the strikes that they carried out against the enemy and for the destruction of their vehicles."

On Sunday, the Houthis declared on Twitter that they had advanced on several fronts around Marib, including Abdiya, where the coalition says it is pounding the

Death Eater

s.

The Houthis began a major push to seize Marib in February and have renewed their offensive since September after a lull.
Posted by: trailing wife || 10/19/2021 01:22 || Comments || Link || E-Mail|| [84 views] Top|| File under: Houthis
Fifth Column
Rioters tore through Portland causing more than $500,000 worth of damage - but cops did NOTHING
[Daily Mail, Where America Gets Its News] Portland was rocked by a violent, 100-person protest that caused $500,000 in damage


Police stood idle as rioters destroyed the city, citing a new law that prevents law enforcement from using means of crowd control like pepper spray, tear gas or incapacitating projectiles


Cops added they have not received full clarity on the bill's limits, so are following the most restrictive interpretation of it


Antifa rioters tore through the city following a memorial for an activist killed in October 2019, whose mother organized the protest and called it a 'night of rage and anger'
Posted by: Fred || 10/19/2021 00:00 || Comments || Link || E-Mail|| [250 views] Top|| File under: Antifa/BLM
India-Pakistan
ISI wants to instill terror in minds of non-Muslims in Jammu and Kashmir
[OneIndia] A lesser known group called as the United Liberation Front

grabbed credit

of the recent killings of non-

Moslem

s in Jammu and Kashmir

...a disputed territory lying between India and Pakistain. After partition, the Paks grabbed half of it and call it Azad (Free) Kashmir. The remainder they refer to as "Indian Occupied Kashmir". They have fought four wars with India over it, the score currently 4-0 in New Delhi's favor. After 72 years of this nonsense, India cut the Gordian knot in 2019, removing the area's special status, breaking off Ladakh as a separate state, and allowing people from other areas to settle (or in the case of the Pandits, to resettle) there....
ISI wants to instil terror in minds of non-

Moslem

s in Jammu and Kashmir.

Last week OneIndia had reported that the ISI backed

gunnies

had prepared a list of non-

Moslem

s in J&K. A hit list of 150 non-

Moslem

s and non-locals in Jammu and Kashmir and been prepared, sources said.

There are multiple agencies now on the ground tracking down these faceless

gunnies

who have unleashed a reign of terror in the Valley. The NIA too has conducted multiple raids to track down these elements who are out on the loose.

The ISI had held a meeting to discuss this new wave of killings. A list had been prepared of random people who had to be targeted the report further added. The list comprised media personnel who write pro-India articles, police personnel and Kashmiri Pandits.

The NIA has over the past week conducted several raids in Jammu and Kashmir. Scores of terror sympathisers have been detained. The raids that were conducted at Chattabal, Chanapora and Solina are aimed at cracking down on the Overground Workers of terror groups. While The

Resistance®

Front has

grabbed credit

for the killings, the NIA is also looking into the roles of the operatives part of the Lashkar-e-Tayiba, Hizbul Mujahideen
...Party of Holy Warriors, founded by Muhammad Ahsan Dar in September 1989. One of the Pak sock puppets waging jihad in Indian Kashmir. It was originally organized as the armed wing of Jamaat-e-Islami. In 1990, Dar declared Hizbul as the sword arm of Jamaat. Hizbul murdered many of the pro-independence intelligentsia in Kashmir. After the organization was taken over by Syed Salahuddin Dar and several other ex-Hizb leaders were assassinated between 2001 and 2003...
and al-Badr.

The NIA in an official statement said that it had conducted raids at multiple locations in connection with the J&K terrorism conspiracy case. The case pertains to the conspiracy of conducting violent mostly peaceful terror acts in J&K and other major cities by the cadres of the proscribed terrorist organization Lashkar-e-Tayiba, Jaish-e-Mohammad
...literally Army of Mohammad, a Pak-based Deobandi terror group founded by Maulana Masood Azhar in 2000, after he split with the Harkat-ul-Mujaheddin. In 2002 the government of Pervez Musharraf banned the group, which changed its name to Khaddam ul-Islam and continued doing what it had been doing before without missing a beat...
, Hizbul Mujahideen and their affiliates al-Badr, The

Resistance®

Front, People Against Fascist Forces, Mujahideen Ghazwatul Hind etc.

It is clear that they want to create panic and want every non-local out of Jammu and Kashmir. While several operations have been launched to weed out these faceless

gunnies

who wield pistols, it may still take time before this horror wave comes to an end. Firstly the groups have be identified and profiled. Their modules need to be busted and the source of funding tracked, said another official.

The security forces are working overtime to stop the spread of these killings. Multiple counter terror operations have been launched so far and the police have killed 13

gunnies

since the

liquidation

of civilians began in the Valley The police said that the 13

bad boyz were potted

in 9 encounters. The police said on Saturday that following the killing of civilians, 3 out of the 5

gunnies

of Srinagar city were killed in less than 24 hours.
Posted by: trailing wife || 10/19/2021 02:28 || Comments || Link || E-Mail|| [225 views] Top|| File under: Govt of Pakistain Proxies
Poonch encounter: As battle rages on, suspected logistic providers including lady held
[OneIndia] Three locals have been held for questioning ass the encounter in

Poonch

entered its 7th day. A 45 year old woman was among the three to be held for questioning.

The agencies are questioning the locals after it was suspected that they had provided logistic support to the

forces of Evil

involved in the encounter. The woman and her son have been identified as Zarina Akther and Shafait.

Estimates suggest that there are around 8

forces of Evil

who are heavily armed. They have been engaging the security forces in a

shootout

since last Monday. The encounter continued through Saturday night as well.

The

forces of Evil

entered the forests between Mendhar-Dehra Ki Gali-Thanamandi and Bhimber Gali in the border districts of Poonch and Rajouri through Pakistain occupied Kashmir

...a disputed territory lying between India and Pakistain. After partition, the Paks grabbed half of it and call it Azad (Free) Kashmir. The remainder they refer to as "Indian Occupied Kashmir". They have fought four wars with India over it, the score currently 4-0 in New Delhi's favor. After 72 years of this nonsense, India cut the Gordian knot in 2019, removing the area's special status, breaking off Ladakh as a separate state, and allowing people from other areas to settle (or in the case of the Pandits, to resettle) there....
. The locals detained for questioning are suspected to have given them food and logistic support.

The battle has been on for 8 days and looking at the manner in which the events have turned out, officials suspect that some soldiers from the Pakistain Army could have infiltrated the jungles and are aiding the

forces of Evil

in their fight.

Sources tell OneIndia that the battle has been so intense and has lasted a week because of the training these

forces of Evil

have been imparted with. The role of the Pakistain Army in this operation cannot be ruled out, the source also said. The manner in which the battle is being fought clearly indicates that there are professionals involved in it and hence the role of the Pakistain Army cannot be ruled out an official also pointed out.

The battle continues despite a massive combing operation, intense shelling and a heavy cordon along the 9 kilometre stretch of the forests. On October 10, when the battle began, five soldiers including a JCO died in the Dera Wali Gali area of Poonch close to the Line of Control.

The soldiers of the Indian Army came under intense fire when a group went searching for the

forces of Evil

on Thursday. Two soldiers and two more including a JCO went missing. The Army managed to recover the bodies after an extremely tough operation.

Two non-local labourers

rubbed out

by

forces of Evil

in Jammu and KashmirTwo non-local labourers

rubbed out

by

forces of Evil

in Jammu and Kashmir

While it is hard to confirm the presence of the Pakistain Army soldiers, officials say that the picture would become clear once all the

forces of Evil

are gunned own. The Army's para commandos have managed to corner the

forces of Evil

into one area and there is a likelihood of the operation getting over soon. The top priority for the Indian Army would be to ensure that there are no more casualties and hence the operation hence forth may drag a bit, but an official confirms that the end is near for the entire group of

forces of Evil

involved in this operation.
Posted by: trailing wife || 10/19/2021 02:25 || Comments || Link || E-Mail|| [159 views] Top|| File under: Govt of Pakistain Proxies
Israel-Palestine-Jordan
Palestinian woman arrested while approaching settlement armed with a knife
[IsraelTimes] Border Police officers arrested a Paleostinian woman armed with a knife as she approached an Israeli settlement outside Jerusalem on Monday, police said.

The suspect, whom Paleostinian media identified as Samah Bakrawi, 37, from the village of

Bayt Surik

, was spotted by Israeli soldiers monitoring security cameras as she walked up to a locked gate into the Har Adar settlement.

Border Police officers were quickly sent to the scene and called for the woman to halt, according to police.

"The officers made the arrest without the use of gunfire as the suspect threw away the knife from her hand," police said.

She was taken into custody for further questioning, according to a police statement.

Israeli security forces have in the past noted a phenomenon of Paleostinians attempting so-called "suicide by cop" by acting in a suspicious or threatening manner with the hope that they will be

rubbed out

by Israeli troops.
Posted by: trailing wife || 10/19/2021 02:07 || Comments || Link || E-Mail|| [151 views] Top|| File under:
Rocket sirens in southern Israel — turn out to be false alarm
[PUBLISH.TWITTER]

IDF: False alarm heard in south the result of 'human error'

[IsraelTimes] The Israel Defense Forces says the false alarm heard earlier in the day in southern Israel was the result of "human error."

Earlier this afternoon, sirens were triggered in the city of Ashkelon and nearby towns, all of which have repeatedly been targeted by rocket fire from the Gazoo
...Hellhole adjunct to Israel and Egypt's Sinai Peninsula, inhabited by Gazooks. The place was acquired in the wake of the 1967 War and then presented to Paleostinian control in 2006 by Ariel Sharon, who had entered his dotage. It is currently ruled with an iron fist by Hamaswith about the living conditions you'd expect. It periodically attacks the Hated Zionist Entity whenever Iran needs a ruckus created or the hard boyz get bored, getting thumped by the IDF in return. The ruling turbans then wave the bloody shirt and holler loudly about oppression and disproportionate response...
Strip.

The military quickly clarified that this was a false alarm.

"An initial investigation of the incident found that this was a human error. There was no damage to the operational functionality of the alert system," the IDF says.
Posted by: Fred || 10/19/2021 00:00 || Comments || Link || E-Mail|| [64 views] Top|| File under: Hamas
Southeast Asia
Philippines Catches Abu Sayyaf Suspect Involved in Abductions, Beheadings of 2 Canadians
[BenarNews] Authorities in the southern Philippines have arrested a suspected Abu Sayyaf


...also known as al-Harakat al-Islamiyya, an Islamist terror group based in Jolo, Basilan and Zamboanga. Since its inception in the early 1990s, the group has carried out bombings, kidnappings, murders, head choppings, and extortion in their uniquely Islamic attempt to set up an independent Moslem province in the Philippines. Abu Sayyaf forces probably number less than 300 cadres. The group is closely allied with remnants of Indonesia's Jemaah Islamiya and has loose ties with MILF and MNLF who sometimes provide cannon fodder...




Death Eater

, who acted as a ransom negotiator and was involved in the abductions of two Canadians who were executed by the Islamic

bully boy

group in 2016, police said Monday.

The national police's Anti-Kidnapping Group (AKG) backed by police commandos, marines, and intelligence agents, arrested Adzrimar Sali Ammat on Friday after raiding his safehouse in Zamboanga City, officials said. The house was located within two kilometers of a military base.

Ammat, 30, who is also known as Abu Omar or Guru Adin, was involved in the 2015 kidnappings of Canadians John Ridsdel and Robert Hall, as well as Norwegian Kjartan Sekkingstad and Filipina Marites Flor, police said. The latter two were freed after a year in captivity.

"Ammat alias Abu Omar was tagged as the negotiator of the Abu Sayyaf group that seized the four captives, including three foreigners and a Filipina in 2015," AKG chief Brig. Gen. Rudolph Dimas said in a statement.

He did not say why it took police three days to publicize the suspect's arrest.

On Monday, officials at the Canadian Embassy in Manila did not immediately respond to a BenarNews request for comment.

The Abu Sayyaf, or "Bearers of the Sword," a

Death Eater

group based in the southern Philippines, is blamed for the country's worst terrorist attacks, including bombings of military camps. Founded by an Afghan-trained

Death Eater

in the 1990s, the group later branched out to raising funds through kidnapping when its leader was killed.

Police said that two other kidnap victims, who were not named by them, positively identified Ammat as a negotiator. It was not clear whether they were held together with the two Canadians.

The regional police office in Zamboanga said Ammat had two standing warrants of arrests, one issued by a Davao Court for two counts of kidnapping with homicide on Sept. 29, 2016, and kidnapping with ransom issued by another court on Sept. 2, 2019.

The two Canadians, the Norwegian and the Filipina were

kidnapped

in September 2015 from the Holiday Oceanview Resort on the island of Samal in Davao del Norte, and were later taken to the jungles of Jolo Island — the stronghold of Abu Sayyaf in the far south — police said.

Ridsdel was beheaded in April 2016 and Hall was beheaded two months later. In June 2016, Flor, Hall's girlfriend, was also freed and recounted the cruelty of Abu Sayyaf

Death Eater

s.

"We were treated like dogs. If we made mistakes, we were beaten," Flor told

news hound

s then, shortly after the

turbans

freed her. President Rodrigo Duterte had ordered negotiators to get her and the remaining hostage alive.

Flor was freed three months earlier than Sekkingstad, the Norwegian. The national police then said that a ransom of 30 million pesos (about $600,000) was paid for his release, although they never revealed who was the source of that money.

In hostage situations, the Philippines government officially has a policy of not negotiating for ransom.
Posted by: trailing wife || 10/19/2021 00:57 || Comments || Link || E-Mail|| [144 views] Top|| File under: Abu Sayyaf (ISIS)
Syria-Lebanon-Iran
Asayish detains 22 ISIS-affiliates in Rojava: security
Security forces in northeastern Syria arrested 22 suspected affiliates of Islamic State

...formerly ISIS or ISIL, depending on your preference. Before that they were al-Qaeda in Iraq, as shaped by Abu Musab Zarqawi. They're really very devout, committing every atrocity they can find in the Koran and inventing a few more. They fling Allah around with every other sentence, but to hear western pols talk they're not really Moslems....
(ISIS), they said on Monday, calling it a "huge step" in their mission to defeat the group.

Asayish forces launched a "major operation" in Deir ez-Zor with support of the international coalition, the Kurdish-led Syrian Democratic Forces (SDF) said in a tweet, adding that in addition to detaining 22, weapons and equipment were also seized.

ISIS seized control of large swathes of Iraq and Syria in 2014. The last of its so-called caliphate was defeated in Syria in 2019, but cells of the group continue to pose a serious security threat in both Syria and Iraq, particularly in Syria's Deir ez-Zor, which is controlled by both the SDF and regime forces.

A total of 34 operations were conducted against ISIS in the first half of this year, the SDF said in early July, with 245 suspects arrested and three killed.

Many of the SDF's operations have been focused in the border areas, where in late May they arrested 24 ISIS suspects across 53 locations.

Posted by: trailing wife || 10/19/2021 00:00 || Comments || Link || E-Mail|| [93 views] Top|| File under: Islamic State
Clashes erupted between ISIS and Iranian militias eastern Syria
[NPASYRIA] On Monday, two ISIS

turbans

and three Iranian-backed militia members were killed as a result of armed clash between them, in a town east of Deir ez-Zor, eastern Syria.

ISIS members targeted a military vehicle carrying members of the Iranian-backed Liwa Abu al-Fadl al-Abbas with a guided missile, a military source from the government forces in the city of al-Bukamal on the Syrian-Iraqi border told North Press.

"The targeting took place while a car, which was carrying Liwa Abu al-Fadl al-Abbas members, was leaving a military post near al-Siyal area, west of al-Bukamal, killing three members, all of them were Syrians," the source, who preferred not to be named, added.

The targeting was followed by

festivities

between the two parties, which resulted in the killing of two ISIS members of Iraqi nationality, according to the same source.

The source pointed out that it is not the first time that this military point has been targeted, as unknown persons targeted it two days ago, without leaving any casualties.

The Iranian-backed militias have controlled the eastern countryside of Deir ez-Zor, since the expulsion of ISIS, in early 2017.
Posted by: Fred || 10/19/2021 00:00 || Comments || Link || E-Mail|| [112 views] Top|| File under: Govt of Iran Proxies
Who's in the News
34
[untagged]
5
Hezbollah
5
Commies
4
Antifa/BLM
4
Taliban/IEA
2
Govt of Pakistain Proxies
2
Govt of Syria
2
Islamic State
2
Sublime Porte
1
Hamas
1
Houthis
1
Human Trafficking
1
Migrants/Illegal Immigrants
1
Moslem Colonists
1
Muslim Brotherhood
1
Narcos
1
Ottoman Proxies
1
[untagged]
1
Abu Sayyaf (ISIS)
1
al-Qaeda
1
Arab Spring
1
Devout Moslems
1
Govt of Iran
1
Govt of Iran Proxies
1
Govt of Iraq
1
Govt of Saudi Arabia
Bookmark
E-Mail Me
The Classics
The O Club
Rantburg Store
The Bloids
The Never-ending Story
Thugburg
Gulf War I
The Way We Were
Bio
Merry-Go-Blog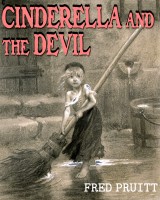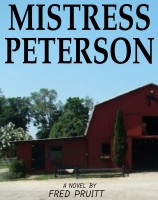 On Sale now!


A multi-volume chronology and reference guide set detailing three years of the Mexican Drug War between 2010 and 2012.

Rantburg.com and borderlandbeat.com correspondent and author Chris Covert presents his first non-fiction work detailing the drug and gang related violence in Mexico.

Chris gives us Mexican press dispatches of drug and gang war violence over three years, presented in a multi volume set intended to chronicle the death, violence and mayhem which has dominated Mexico for six years.
Click here for more information


Meet the Mods
In no particular order...


Steve White
Seafarious
Pappy
lotp
Scooter McGruder
john frum
tu3031
badanov
sherry
ryuge
GolfBravoUSMC
Bright Pebbles
trailing wife
Gloria
Fred
Besoeker
Glenmore
Frank G
3dc
Skidmark
Alaska Paul



Better than the average link...



Rantburg was assembled from recycled algorithms in the United States of America. No trees were destroyed in the production of this weblog. We did hurt some, though. Sorry.
34.229.63.215

Help keep the Burg running! Paypal: