Afghanistan
Dozens killed and more than 50 70 hurt in Afghan mosque bomb blast during Friday prayers - a week after ISIS suicide bomb attack killed at least 100; ISIS claims this one, too
Every week has a Friday.


[Daily Mail, Where America Gets Its News]
Three bomb blasts struck a Shiite mosque in

Kandahar

during Friday prayers


At least 37 people were killed and more than 70 wounded, though toll likely to rise


Comes a week after another blast at a Shiite mosque in northern Kunduz
That'd be Gozar-e-Sayed Abad Mosque in

Kunduz

city.

Last week's blast was claimed by ISIS-K, the terror group's Afghan branch, which has stepped up attacks in Afghanistan since the Taliban retook control


The attack took place at Fatemieh mosque in Kandahar, the largest Shiite place of worship in the city,
Witnesses to today's attack reported hearing multiple explosions in different parts of the mosque, though officials only confirmed the presence of one suicide bomber.

Murtaza, who and like many Afghans goes by one name, said he was inside the mosque during the attack and reported four explosions: two outside and two inside. He said Friday prayers at the mosque typically draw about 500 people.

A local resident who identified himself only as Ahmadullah said: 'Firing started after we ended the prayers. Then two or three explosions took place.'

The latest attack is significant because it took place in Kandahar, the ancestral homeland of the Taliban.

Many Afghans backed the Taliban retaking control of the country because they believed the Islamist group could bring security and stability.

Interior ministry spokesman Qari Sayed Khosti tweeted: 'We are saddened to learn that an explosion took place in a mosque of the Shiite brotherhood in the first district of Kandahar city in which a number of our compatriots were martyred and wounded.

'Special forces of the Islamic Emirate have arrived in the area to determine the nature of the incident and bring the perpetrators to justice.'

ISIS-K has links to the Taliban through the Haqqani Network - a mercenary force run by the Haqqani family, whose members form part of the new Afghan government.

But the two groups are ideologically opposed and have been at war with each-other since 2015, when ISIS-K was established in Afghanistan.

Formed at the height of ISIS's so-called Caliphate across Iraq and Syria, ISIS-K was intended to extend the group's reach into Afghanistan.

It poached fighters from Taliban ranks who believed the group was not extreme enough, causing a rift between the group's leaders.

Mullah Akhtar Mohammad Mansour, a senior Taliban figure, then wrote a missive to ISIS spiritual leader Abu Bakr al-Baghdadi suggesting that any expansion of the ISIS caliphate into Afghanistan should happen only under the Taliban banner.

This caused fighting to break out between the two groups, which continued until 2019 when a series of defeats effectively stopped ISIS-K fighting traditional battles.
Three bomb blasts in Imam Barga mosque of Kandahar province killed nearly 40 and wounded more than 90 worshipers on Friday, October 15.

The blasts are said to be carried out by three suicide bombers who shot the security guards of the mosque and then entered to detonate their explosives.
A bombing attack occurred at Imam Bargah Fatimeyah mosque in the southern province of Kandahar on Friday, local officials told TOLOnews.

The targeted mosque is in Kandahar city's police district one (PD1).

Eyewitnesses said three back-to-back explosions hit the mosque, one of the biggest in Kandahar city, causing high casualties.

According to eyewitnesses, three men equipped with guns and explosives first opened fire on the worshipers and then detonated their explosives in three different parts of the city.
If the attack was carried out by IS, it would be the first major assault by the extremist group in southern Afghanistan since the US departure enabled the Taliban to consolidate control of the country. Recent attacks in the north, the east and the Afghan capital have cast doubt on the Taliban's ability to counter the threat posed by IS.
The Islamic State-Khorasan (IS-K) group claimed the suicide bombing of a Shiite mosque in the Afghan city of Kandahar on Friday that killed at least 41 people and wounded scores more.

In a statement released on its Telegram channels, the jihadist group said that two suicide bombers carried out separate attacks on different parts of the mosque while worshippers prayed inside.

"The first suicide bomber detonated his explosive vest… in a mosque hallway, while the second suicide bomber detonated his explosive vest in the mosque's center," the statement said.

Posted by: Skidmark || 10/16/2021 00:00 || Comments || Link || [336112 views] Top|| File under: Devout Moslems
Africa Horn
Kenyan military says roadside blast injures soldier in coastal region
[Garowe] Kenya Defense Force (KDF) spokesperson Esther Wanjiku said the incident took place between Milimani and Baure areas in

Lamu East

.

Wanjiku said an unknown number of soldiers operating under the security operation encountered the IED attack that was planted by suspected Shabaab

Lions of Islam

while on routine patrols.

The injured soldier has been evacuated to the Defense Forces Memorial hospital in Nairobi for specialized treatment, she said in a brief statement.

The KDF pledged to continue to cooperate with other authorities under the Boni Enclave Campaign in parts of Lamu and Garissa counties in northern Kenya to restore peace and security while also reducing the threat posed by al-Shabaab

...... Somalia's version of the Taliban
...Arabic for students...
, functioning as an arm of al-Qaeda...
Unconfirmed reports said two KDF soldiers were killed and some others seriously

maimed

in the IED explosion on Tuesday.

"Two were killed and we saw their bodies," one source said. "There were also a number (of others) who were seriously injured when we arrived at the scene."

Baure is located inside the

Boni forest

, where the government has since 2015 been undertaking a security operation dubbed Linda Boni to flush out Shabaab

murderous Moslems

who hide in the dense forest and carry out attacks in the coastal region.

Posted by: trailing wife || 10/16/2021 00:00 || Comments || Link || [336096 views] Top|| File under: al-Shabaab (AQ)
Somalia Bomb Attacks Kill at least 17 people, including spy official
[Garowe] At least 17 people were on Tuesday killed in two separate incidents within Somalia as the country anxiously waited for maritime border dispute judgment by the International Court of Justice [ICJ] at The Hague, in which Somalia emerged victoriously.

In the first incident, according to al-Shabaab

...... an Islamic infestation centering on Somalia attempting to metastasize into Kenya, Tanzania, Uganda, and similar places, all ofwhich have enough problems without them...
at least 12 security officers were killed in

Deynile district

, north of Mogadishu after

a kaboom

hit their vehicle, also leading to multiple injuries. The officers, reports indicate, were on regular patrols of the area at the time of the incident.

Those killed are mainly from the Somali National Intelligence and Security Agency [NISA], which is trying to expand operations within the country after al-Shabaab intensified attacks.

The bombing comes amid uncertainty over the future of African Union


...a union consisting of 53 African states, most run by dictators of one flavor or another. The only all-African state not in the AU is Morocco. Established in 2002, the AU is the successor to the Organisation of African Unity (OAU), which was even less successful...


Mission Forces [AMISOM]. There are questions whether AMISOM should be reconfigured or form a joint mission with the UN.

There are ongoing military operations in Lower Shabelle, a major al-Shabaab stronghold but the union forces have often tried to liberate several strategic towns from the

hard boy

s. Through their affiliate media websites, the al-Shabaab

forces of Evil

grabbed credit

for the attack.

Meanwhile,


...back at the Council of Boskone, Helmuth ordered the entire 614th quadrant searched. The Green Lensman must be found!...


a

jacket wallah

killed five civilians and injured 6 in a teashop in

Mogadishu

. The incident took place at Fagah intersection in Mogadishu shortly after the ICJ decision came out on Tuesday afternoon, reports indicate.

While it's not clear if the matter is related to the ICJ judgment, al-Shabaab

forces of Evil

who

grabbed credit

, have previously accused Kenya of "grabbing" the Indian Ocean coastline and even threatened to attack authorities in Kenya.

The

forces of Evil

have been waging attacks against security forces, senior government officials, and at times innocent civilians. It's the security forces both foreign and SNA who have borne the brunt of al-Shabaab attacks in Somalia and across the border.

The two attacks come at the time Somalia rejected a proposal by the African Union Peace Committee to have a hybrid mission activated in Somalia. Under the arrangement, the mission between the UN and AU would see the deployment of more troops to Somalia.

Instead, Mogadishu wants the African Union to rescind the proposal and focus on the full implementation of the Somali Transition Plan [STP]. Once implemented, the plan would see Somali National Army take over security responsibilities in the country by 2023.
Posted by: trailing wife || 10/16/2021 00:00 || Comments || Link || [336092 views] Top|| File under: al-Shabaab (AQ)
Britain
Terror police will probe murder of Sir David Amess
[Daily Mail UK] Cops arrest 'Somalian man, 25' after Tory MP was stabbed repeatedly at his church constituency surgery amid screams from onlookers as police launch 'immediate' security review for all politicians


Counter terrorism officers are tonight leading the investigation into the murder of Tory MP Sir

David Amess

, as forces across the country are being urged to launch an 'immediate review' of security for politicians.

It comes after horrified onlookers screamed for help as they tried to save the Conservative MP who was brutally stabbed to death in front of them at his Southend constituency surgery.

The popular politician - who won at the last general election with a margin of 14,000 votes - was knifed 'multiple times' by a 25-year-old killer - believed to be of a British national of

Somali heritage

, according to the BBC.

His attacker sprinted into the church and stabbed him to death during his weekly surgery as constituents watched in horror.
"It appears he was high on Islam khat"
The Tory MP for Southend West, 69, was meeting locals at the Belfairs Methodist Church, in Eastwood Road North, Leigh-on-Sea, when it happened just at 12.05pm.

Paramedics worked to save the politician on the floor of the Essex church for more than an hour but he could not be saved after the appalling attack, which has left the stalwart MP's local community in shock.

Tonight a group of 80 mourners have gathered to attend a short-notice vigil in nearby St Peters Catholic Church, where Sir David, who has represented the constituency since 1997, was affectionately referred to as 'Mr Southend'.


Posted by: Glogum the Low-priced4647 || 10/16/2021 00:00 || Comments || Link || [336100 views] Top|| File under: Moslem Colonists
Europe
Italian captain given jail term for handing migrants to Libya
[AlAhram] A ship's captain who rescued a group of 101 migrants colonists from the Mediterranean sea before handing them over to the

Libyan coastguard

has been given a one-year jail term, in the first such case heard by

Italia

's courts.

Giuseppe Sotgiu was convicted of violating international laws that forbid the forced return of people to countries where they are at risk, according to a copy of the ruling dated October 13, seen by AFP on Friday.

Rights groups hailed the judgement, with Doctors Without Borders (MSF) calling it "an important first step" and urging a radical change in Italian and European policies to stop forced returns.

But some experts were surprised at the verdict, first reported in the Avvenire newspaper on Thursday, as

Italia

and the EU have financed and trained Libya's coastguard specifically to help halt the flow of migrants colonists -- a deal severely criticised by activists.

Libya is not considered a port of safety under international law and earlier this week the UN Refugee Agency said it was "extremely worried" about continued suffering faced by migrants colonists there.

PROSECUTORS 'BROADLY' VALIDATED
Sotgiu picked up the migrants colonists -- including five pregnant women and five minors -- near an oil and gas rig in international waters and handed them over to the Libyan coastguard at the port of Tripoli


...a confusing city, one end of which is located in Lebanon and the other end of which is the capital of Libya. Its chief distinction is being mentioned in the Marine Hymn...


, according to prosecutors.

Naples chief prosecutor Giovanni Melillo told AFP in an email that the verdict "broadly" validated what his office had presented to the court even though the sentence was shorter than the 21 months they had demanded.

The captain can appeal against the conviction and even if it is upheld he is unlikely to go to prison, as short sentences often do not lead to jail time.

Sotgiu was piloting the ship Asso 28 owned by Augusta Offshore at the time of the rescue on July 30, 2018.

The migrants colonists were picked up from an unseaworthy dinghy near a platform operated by Mellitah Oil & Gas, a consortium of Libya's National Oil Corporation and

Italia

's ENI.

Augusta Offshore, which works as a contractor for Mellitah, said at the time that the rescue had been coordinated by a Libyan coastguard officer and the Marine department of Sabratha, a city on the Libyan coast.

ENI said it had been coordinated by the Libyan coastguard.

Italian prosecutors said they could find no trace of a marine department in Sabratha nor evidence that maritime rescue coordination offices in

Italia

or Libya had been alerted.
Posted by: trailing wife || 10/16/2021 00:00 || Comments || Link || [336093 views] Top|| File under: Human Trafficking
Fifth Column
'It's about time': Violent protesters arrested after storming Interior Department, injuring officers
Betcha anything they turn out to be Antifa/BLM/Black Bloc.

[FoxNews] Dozens of activists protesting fossil fuel projects were arrested Thursday in Washington, D.C., after they staged a sit-in at the Interior Department, a move that led to "multiple injuries" and at least one law enforcement officer being transported to a hospital.

Demanding that President Biden declare climate change an emergency, People vs. Fossil Fuels, the group responsible for the protest, organized a week-long series of demonstrations against the president as he approves different fossil fuel projects.

Following the protest, Interior Department spokeswoman Melissa Schwartz released a statement through a series of tweets.

"Early this afternoon, a group of protestors entered the Stewart Lee Udall Main Interior Building," Schwartz wrote. "Federal Protective Service personnel responded to the area to mitigate the situation. Multiple injuries were sustained by security personnel, and one officer has been transported to a nearby hospital. Medics representing both the Department and the protesters were present."

According to video footage from The Washington Post's Ellie Silverman, activists could be seen climbing up doors and pushing officers back as they tried to force their way into the Interior Department.





Event organizers alleged that "police tased and hit multiple people with batons" and "55 people were arrested and taken away to DC Metro police stations."

"Police acted aggressively with the water protectors and indigenous leaders, tasing at least two people and hitting others with batons," the group claimed. "An independent indigenous media person was assaulted by the police and had his equipment broken."

Fox News reached out to the Federal Protective Service (FPS) and received the following statement:

"Yesterday, officers from the Department of Homeland Security's Federal Protective Service (FPS) responded to a demonstration at the Stewart L. Udall Building. FPS is committed to the safety of demonstrators participating in lawful protests and fully supports the peaceful expression of all people. FPS will continue to pursue our mission of ensuring the safety and security of federal employees and facilities, consistent with the law."

In the statement, FPS also offered appreciation for U.S. Park Police and Washington Metropolitan Police Department who assisted in efforts "to detain, prosecute or take action against anyone who caused harm and attempted to disrupt the business of the federal government yesterday."
Posted by: Skidmark || 10/16/2021 00:00 || Comments || Link || [336102 views] Top|| File under: Antifa/BLM
India-Pakistan
Top JeM commander gunned down by security forces in Valley
[OneIndia] A top commander of the

Jaish-e-Mohammad


...literally Army of Mohammad, a Pak-based Deobandi terror group founded by Maulana Masood Azhar in 2000, after he split with the Harkat-ul-Mujaheddin. In 2002 the government of Pervez Musharraf banned the group, which changed its name to Khaddam ul-Islam and continued doing what it had been doing before without missing a beat...
Sham Sofi was killed in an encounter today with security forces in the

Pulwama district

of Jammu and Kashmir

...a disputed territory lying between India and Pakistain. After partition, the Paks grabbed half of it and call it Azad (Free) Kashmir. The remainder they refer to as "Indian Occupied Kashmir". They have fought four wars with India over it, the score currently 4-0 in New Delhi's favor. After 72 years of this nonsense, India cut the Gordian knot in 2019, removing the area's special status, breaking off Ladakh as a separate state, and allowing people from other areas to settle (or in the case of the Pandits, to resettle) there....
The forces acted on specific inputs about the presence of Jaish-e-Mohammad

Lions of Islam

in the Tilwani Mohalla Waggad in the Tral area. Following this the security forces launched a cordon and search operation there, police officials said.

Following the exchange of fire, a terrorist was killed. Inspector General of Police (Kashmir) Vijay Kumar said that the slain terrorist has been identified as Sham Sofi who was a top commander of the JeM. Taking to Twitter, he said, top JeM Commander #terrorist Sham Sofi killed in Tral #Encounter.
Posted by: trailing wife || 10/16/2021 00:00 || Comments || Link || [336109 views] Top|| File under: Jaish-e-Mohammad
Iraq
ISIS smuggler arrested north of Baghdad
[Rudaw] An Islamic State

...formerly ISIS or ISIL, depending on your preference. Before that they were al-Qaeda in Iraq, as shaped by Abu Musab Zarqawi. They're really very devout, committing every atrocity they can find in the Koran and inventing a few more. They fling Allah around with every other sentence, but to hear western pols talk they're not really Moslems....
(ISIS) smuggler was arrested north of Baghdad, in an area vulnerable to the group's attacks, state media reported on Thursday.

Iraqi forces arrested the smuggler in

Tarmiyah district

, finding weapons and equipment on him they say.

Both civilians and security forces are vulnerable to ISIS attacks in Tarmiyah. Locals say the

Death Eater

group regularly extorts the population and uses the area as a launchpad to target the nearby capital.

Iraqi forces launch frequent operations targeting the group's remnants in the area. Prime Minister Mustafa al-Kadhimi announced a new security operation in August.

Posted by: trailing wife || 10/16/2021 00:00 || Comments || Link || [336102 views] Top|| File under: Islamic State
Israel-Palestine-Jordan
IDF arrests two Palestinians who planted bomb on Gaza border
[IsraelTimes] IDF troops arrested two Paleostinians on the Gazoo
...Hellhole adjunct to Israel and Egypt's Sinai Peninsula, inhabited by Gazooks. The place was acquired in the wake of the 1967 War and then presented to Paleostinian control in 2006 by Ariel Sharon, who had entered his dotage. It is currently ruled with an iron fist by Hamaswith about the living conditions you'd expect. It periodically attacks the Hated Zionist Entity whenever Iran needs a ruckus created or the hard boyz get bored, getting thumped by the IDF in return. The ruling turbans then wave the bloody shirt and holler loudly about oppression and disproportionate response...
border Friday night, after the two were seen planting a bomb near the security barrier.

The two were identified attempting to cross the barrier and then planting the bomb, which went kaboom! a short time later, the military said.

Soldiers who arrived at the scene arrested the two and took them in for questioning.

The Gaza border has been relatively quiet recently. Israel and the

Hamas, one of the armed feet of the Moslem Brüderbund millipede,

terror group, which rules Gaza, have fought four wars since 2008, the most recent in May of this year. Hamas has demanded the easing of the blockade as part of an informal ceasefire brokered by Egypt. Israel has lifted some restrictions since the end of the 11-day war while warning that any broader easing depends on continued calm.

The sides are holding talks about maintaining the calm through Egyptian mediators.
Posted by: trailing wife || 10/16/2021 01:12 || Comments || Link || [336079 views] Top|| File under: Hamas
Olde Tyme Religion
Third Day of Clashes in Bangladash over Quran 'Desecration'
[AnNahar] Thousands of protesters in

Bangladesh

's capital Friday clashed with police, as security forces used tear gas and batons against demonstrators angry over what they perceived as an image insulting Islam that had gone viral over social media.

Police said that the street protests began after the main Friday prayers at the Baitul Mukarram mosque in the center of

Dhaka

.

Demonstrators gathered to protest images that earlier emerged on social media of a copy of the Quran — Islam's holy book — at the feet of a statue in a Hindu temple in eastern Bangladesh.

The clashes in the capital city follow reported incidents of vandalism at Hindu temples across other parts of the Muslim-majority country. The rise in communal tensions came as the minority Hindus celebrated the last day of their largest religious festival —the Durga Puja.

Sajjad Hossain, a deputy commissioner of the Dhaka Metropolitan Police, said several people were injured after the police charged with batons and tear gas to disperse the crowd which was attempting to break through a police barricade.

"They started pelting stones at us, they attacked us," Hossain said.

It was not clear immediately how many were injured in the melee, authorities said.

At least three of the protesters were detained for questioning, the deputy commissioner added.

Protesters chanted anti-India slogans and criticized Prime Minister Sheikh Hasina, whom critics accuse of being close with New Delhi.

Bangladeshi authorities have ordered an investigation into the image of Islam's holy book placed in the temple, while Hasina has warned against any attempts to disturb communal harmony in the country. But Hindu organizations said the attacks continued in other parts of the country where dozens of Hindus were injured and their temple statues vandalized or toppled.

Since Wednesday, at least 100 people had been arrested across the country involving alleged attacks on Hindu temples, authorities said.

Around 9% of Bangladesh's more than 160 million people are Hindu.



Previously reported in the regional news

People Killed as Bangladesh Police, Mob Clash over Alleged Quran Desecration

[BenarNews] At least four people were killed and dozens injured in southwest Bangladesh late Wednesday when law enforcement clashed with a mob protesting the alleged desecration of a Koran at a Hindu festival site, police said Thursday.

The violent mostly peaceful

festivities

in the

Moslem

-majority country began in Chandpur district after a video post showed a copy of Koran inside a temporary structure in neighboring Cumilla district where the nine-day annual

Durga Puja festival

was being celebrated, authorities said.

Mohammad Harun Rashid, officer-in-charge at the

cop shoppe

in Haziganj, a sub-district of Chandpur, confirmed the deaths but did not say whether the victims were killed by police shots.

"Three of the injured who suffered bullet wounds have died at a local health facility, while another died at Cumilla Medical College Hospital where he was sent for better treatment," he told BenarNews.

Cumilla Police Superintendent Faruk Ahmed confirmed that officers opened fire on the mob of several hundred people to control the situation.

"Police fired aimless shots and tear gas," he told BenarNews.

After the post about the Koran was widely circulated, enraged mobs attacked dozens of Hindu temples, including in Cumilla and Chandpur districts, police said.

Chandpur officials banned gatherings indefinitely, Momena Akhter, the chief of the Haziganj civil administration, told BenarNews.

Security was stepped around the country as well, as the violence spread. Officials deployed Border Guard Bangladesh troops in 30 of the nation's 64 districts.

"Responding to the demand of district administrators and direction from the Home Ministry, the BGB personnel have been deployed to ensure security for Durga Puja celebrations," Lt. Col. Faizur Rahman said in a press statement released Thursday.

Meanwhile,


...back at the pie fight, Bella went down under the weight of the custard...


after visiting the shelter from where the Koran was recovered, police detained a

Moslem

man named Fayez Uddin who allegedly posted the video of Islam's holy book in the puja structure on Facebook, a Chittagong Range Police official told

news hound

s.

"Police are interrogating the person. We suspect the incident was sabotage and we are now trying to determine why," said Md. Anwar Hossain, deputy inspector general in the Chittagong Range Police.

He added that 43 people

were tossed into the calaboose

by police for questioning.

Anwarul Azim, chief of Cumilla's Kotwali Model Police Station, said four cases had been filed as of Thursday night, including one under the Digital Security Act. Hazigang police's Harun Rashid said two cases accuse six named and 2,000 unnamed people of attacking the temple and clashing with police.

Police and authorities said at least 31 people were arrested in Gazipur, Sylhet and Cox's Bazar districts for their alleged involvement in violence in those places.

Hindu leaders said a man guarding a puja structure in Hajiganj was found dead but they could not confirm the cause of death.

Hindu leaders, meanwhile, said their community feared for its safety following the violence and attacks on Hindu temples.

"Houses of Hindus came under attack in some areas," Manindra Kumar Nath of the Bangladesh Hindu Buddhist Christian Unity Council told BenarNews.

Palash Kanti Dey, executive secretary-general of the Bangladesh Jatiya Hindu Mohajote, said vandals had hit at least 48 puja structures in 18 districts over the last two days. The Durga Puja festival began on Monday and ends Friday.

Islamic political party Islami Oikya Jote


... a political party in Bangladesh. In the 2001 elections the party won 2 out of 300 elected members in an alliance with the Bangladesh Nationalist Party. It has a focus on building an Islamic state, and has used the madrassas to gain support...


urged the police not to arrest those who protested and instead take action against those responsible for the alleged Koran desecration.

The opposition Bangladesh Nationalist Party (BNP), meanwhile, accused Hasina's government of orchestrating the violence, saying it was a "planned attack" to divert people's attention from its failure to maintain law and order.
Posted by: trailing wife || 10/16/2021 00:00 || Comments || Link || [336094 views] Top|| File under: Devout Moslems
Southeast Asia
Jemaah Islamiyah big turban Zulkarnaen on trial
[BenarNews] People convicted of the 2002 Bali bombings testified in the trial of

Aris Sumarsono

, who is better known as Zulkarnaen and is the former military leader of the outlawed

murderous Moslem

group Jemaah Islamiyah (JI).

Zulkarnaen, 58, who had been on the run for about 18 years when he was arrested last year, is charged with a criminal conspiracy for allegedly harboring

Upik Lawanga

. Police said Upik, who was also arrested last year, was a top JI bomb-maker.

Indonesian authorities blamed JI for a series of deadly attacks in Indonesia in the early 2000s, including the October 2002 bombings at nightclubs in Bali, which killed 202 people in Indonesia's most fatal terror attack.

The outlawed JI is the Southeast Asian affiliate of al-Qaeda, but it has not staged a major attack here since 2011.

Zulkarnaen is not charged with involvement in the Bali bombings, even though witnesses said he was the group's military leader at that time.

In a virtual hearing, the witnesses told the court that Zulkarnaen formed and recruited members for a JI special team to prepare attacks. But they said they never met or took orders from Zulkarnaen before the Bali attack.

"Regarding the Bali bombing, [Zulkarnaen] has nothing to do with it, but long before the Bali bombing, he had been our leader," said Sarjio, who is serving a life sentence for helping assemble the bombs used in the attack.

Another witness, Suranto, said Zulkarnaen had never provided any directions regarding the Bali bombings. Suranto said he joined the special team set up by Zulkarnaen.

"I have known him since we joined military training in Pakistain. Other members have known the defendant since he was in Pakistain and Afghanistan," Suranto testified.

Muhammad Adhe Bhakti, a researcher at the Center for Radicalism and De-radicalization Studies (PAKAR), said terror groups created cells whose members often do not know each other.

"It is possible that the witnesses of the Bali bombing did not know who played what role in the attack, including what role Zulkarnaen played," Adhe told BenarNews.

According to the indictment, Zulkarnaen helped write JI's guidebook. During his escape, other JI members helped Zulkarnaen and provided him with cash because he was considered a valuable asset and had military expertise, it said.

On Tuesday, a top counter-terrorism official said that police remained vigilant against threats posed by JI.

Police have arrested 876 members of the group since the 2002 Bali bombings, according to M.D. Shodiq, a director at Densus 88.

But the number of JI members and sympathizers is estimated to be 10 times as many, with 67 JI-affiliated religious schools suspected to be breeding grounds for

murderous Moslem

s, he warned.

In 2020, JI's overall leader, Para Wijayanto, was sentenced to seven years in prison. The group's radical spiritual leader,
Abu Bakar Bashir


... Leader of the Indonesian Mujahedeen Council and proprietor of the al-Mukmin madrassah in Ngruki. The spriritual head of Jemaah Islamiya, which he denies exists. Bashir was jugged and then released in the wake of the 2002 Bali bombings, which he blamed on a conspiracy among the U.S., Israel, and Australia. In 2014, as leader of Jemaah Ansharut Daulah (JAD), he pledged allegiance to ISIS....


, 83, was released from prison in January after serving nearly a decade of a 15-year-sentence on terror-related charges.
Posted by: trailing wife || 10/16/2021 00:00 || Comments || Link || [336088 views] Top|| File under: Jamaat-e-Islami
Indonesia: Tip By Terror Convict Leads Police to Explosive Stash
[BenarNews] Information obtained from a convicted pro-Islamic State
...formerly ISIS or ISIL, depending on your preference. Before that they were al-Qaeda in Iraq, as shaped by Abu Musab Zarqawi. They're really very devout, committing every atrocity they can find in the Koran and inventing a few more. They fling Allah around with every other sentence, but to hear western pols talk they're not really Moslems....


bully boy

led to the seizure of 35 kilos of home-made explosives at the foot of a mountain in

West Java province

earlier this month, Indonesian police said Wednesday.

Prisoner Imam Mulyana, a member of

Jamaah Ansharut Daulah



...founded by our old friend Abu Bakar Bashir of Al Qaeda-linked Jemaah Islamiyah fame, JAD translates cleverly as Partisans of the Islamic State, but really only means (Wink! Wink!) ISIS in Indonesia...
(JAD), an Indonesian

bully boy

network affiliated with the so-called Islamic State (IS) group, was arrested in 2017 in

Cirebon

, a city in West Java, for a failed attempt
...Curses! Foiled again!...
to attack an entourage of President Joko "Jokowi" Widodo.

"Imam made an astonishing confession that he and his group had kept 35 kilograms of

TATP

," said Aswin Siregar, a top officer with Densus 88, Indonesia's elite anti-terrorism police unit.

Imam guided the police to Mount Ciremai near Cirebon to find the stash of triacetone triperoxide (TATP), a powerful home-made explosive known to

Lions of Islam

as the Mother of Satan, Aswin told BenarNews.

TATP, which is highly unstable, has been used in several terrorist attacks in recent years. These include the 2005 London Underground bombing, terror attacks in

Gay Paree

in 2015, attacks on the Brussels metro and airport in 2016, and a bombing the next year at an Ariana Grande concert in Manchester, England, according to New America, a Washington think-tank.

"Thanks to our de-radicalization efforts, Imam Mulyana asked us on October 1 to secure the dangerous material," said Aswin, who heads the operational support at Densus 88, which also runs a program to reform

Lions of Islam

and reintegrate them into society.

Imam traveled with the police to the mountain hideout the same day. Aswin said that a police bomb-squad disposed of the stash of TATP in the mountain as soon as the authorities found it.

Only 50 grams of the materiel was enough to create a one-meter-wide and 20-centimeter-deep hole when detonated in a controlled explosion, Aswin said, adding the blasts from disposing of the explosive caused severe vibrations, holes in the ground, and landslides.

Imam, 31, "was fully aware that the terrorist act they had planned was a crime against humanity and a betrayal of his religion," Aswin said.

Stanislaus Riyanta, a security researcher at the University of Indonesia, praised the police for their work.

"This is proof that [the

bully boy

s] had a big plan. This finding should prompt the police to look for more explosive stashes," Stanislaus told BenarNews.
Posted by: trailing wife || 10/16/2021 00:00 || Comments || Link || [336099 views] Top|| File under: Islamic State
Who's in the News
34
[untagged]
4
Hezbollah
2
Devout Moslems
2
Hamas
2
Migrants/Illegal Immigrants
2
al-Shabaab (AQ)
2
Commies
2
Islamic State
1
Moslem Colonists
1
Palestinian Islamic Jihad
1
Antifa/BLM
1
[untagged]
1
Govt of Iran Proxies
1
Govt of Pakistain Proxies
1
Human Trafficking
1
Jaish-e-Mohammad
1
Jamaat-e-Islami
Bookmark
E-Mail Me
The Classics
The O Club
Rantburg Store
The Bloids
The Never-ending Story
Thugburg
Gulf War I
The Way We Were
Bio
Merry-Go-Blog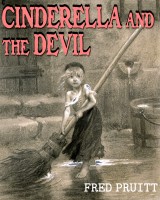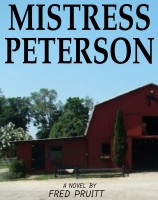 On Sale now!


A multi-volume chronology and reference guide set detailing three years of the Mexican Drug War between 2010 and 2012.

Rantburg.com and borderlandbeat.com correspondent and author Chris Covert presents his first non-fiction work detailing the drug and gang related violence in Mexico.

Chris gives us Mexican press dispatches of drug and gang war violence over three years, presented in a multi volume set intended to chronicle the death, violence and mayhem which has dominated Mexico for six years.
Click here for more information


Meet the Mods
In no particular order...


Steve White
Seafarious
tu3031
badanov
sherry
ryuge
GolfBravoUSMC
Bright Pebbles
trailing wife
Gloria
Fred
Besoeker
Glenmore
Frank G
3dc
Skidmark



Better than the average link...



Rantburg was assembled from recycled algorithms in the United States of America. No trees were destroyed in the production of this weblog. We did hurt some, though. Sorry.
44.197.101.251

Help keep the Burg running! Paypal: