Afghanistan
Prince Harry in combat
What is the opposite of being an empty chair? Flying attack helos in combat might qualify.

Prince Harry is operating like a 'World War Two Spitfire pilot' after being scrambled to save the lives of British soldiers in Afghanistan.

The Royal has had 'multiple engagements' with the Taliban as he flies his fearsome Apache attack helicopter on emergency rescue missions on the battlefield.

The 28-year-old, who is known as Captain Wales in the Army, provides covering fire to lightly-armed Chinook helicopters as they land to evacuate wounded troops.

He is part of a four-man team on standby 24 hours a day to be called out on rescue missions and to destroy enemy targets.

A military source said: 'Think World War Two Spitfire pilot and the Battle of Britain. He can be sat in a deckchair for hours then scrambled immediately.

'When in the air his role is diverse. This is no game and Harry is on the frontline of a terrifying war.'

Prince Harry, who has been in the warzone for just over a month, is said to be taking the stressful role 'in his stride'.

The Prince arrived on the front line last month to join the Apache unit which has the highest 'kill rate' in the war.

Diana's sons are redeeming the British royal family, their father notwithstanding.
Posted by: || 10/13/2012 09:59 || Comments || Link || E-Mail|| [336062 views] Top|| File under:
UK Defence chiefs draw up plans for faster withdrawal from Afghanistan
Defence chiefs are drawing up plans for a faster withdrawal from Afghanistan, after George Osborne challenged their strategy and suggested that all troops should come home immediately.

The Daily Telegraph has learnt that at a recent Whitehall meeting on withdrawal, the Chancellor questioned the purpose of continuing Britain's Afghan mission for another two years.

David Cameron has promised that British combat operations will be over by the end of 2014.

Ministers and military commanders are in discussions over how quickly to reduce troop numbers as the deadline approaches, with Armed Forces chiefs having to draw up new options for a bigger withdrawal next year than was being considered.

No decisions about withdrawals in 2013 are now expected to be made until the new year.

The Chancellor challenged the Army's presence in Afghanistan at a meeting of the National Security Council last month, attended by senior ministers, military commanders and intelligence chiefs.

At the meeting, commanders briefed ministers on the operations that will involve thousands of troops over the next two years.

Mr Osborne is understood to have responded to the military presentation by calling into question the proposed plan for withdrawal, asking why British forces should not come home now.

One source described the Chancellor's response to the defence chiefs as "deliberately provocative". A second witness to the exchange said the intervention was characteristic of Mr Osborne's style.

Ministers and military chiefs are debating the timetable for removing the last 9,000 British troops from Afghanistan. Mr Osborne's scepticism is helping to prolong the decision-making process on how many to withdraw next year.


Posted by: lotp || 10/13/2012 00:00 || Comments || Link || E-Mail|| [336066 views] Top|| File under:
Africa North
Update: Egypt's liberals and Islamists clash, over 100 injured
[Ma'an] Islamists and their opponents threw stones, bottles and petrol bombs, and some fought hand-to-hand, showing how feelings still run high between the rival groups trying to shape the new Egypt after decades of autocracy, even though the streets have generally been calmer since Mursi's election in June.

The Health Ministry said 110 people had sustained light to moderate injuries, state media reported.

A government is in place, but Islamists and liberals are at loggerheads over the drafting of the new constitution, which must be agreed before a new parliament can be elected.

Many of the thousands who gathered in Tahrir Square were angry at this week's court ruling that acquitted former officials charged with ordering a camel and horseback charge on protesters in the uprising that ousted Hosni Mubarak


...The former President-for-Life of Egypt, dumped by popular demand in early 2011...


last year.

But even before that ruling, Mursi's opponents had called for protests against what they say is his failure to deliver on his promises for his first 100 days in office.

"Down, down with rule by the guide!" Mursi's opponents chanted, suggesting that

Moslem Brüderbund

leader Mohamed Badie pulls the strings even though Mursi officially quit the Brotherhood on taking office.

"Mursi! Mursi!" the president's backers responded.

Buses set on fire


Some demonstrators pulled down a temporary podium that had been erected on one side of the square for speeches. Later, Islamists took over the square, triggering scuffles in nearby streets as they tried to keep rival groups out.

Two buses parked near the square were set alight. Witnesses said they had been used by the Brotherhood to bring in supporters.

"We went to protest against the constituent assembly and Mursi's failure in his 100 days, and Islamists prevented us and are now controlling the square," said Islam Wagdy, 19, a member of a group set up by leftist politician Hamdeen Sabahy.

A member of the Brotherhood's Freedom and Justice Party dismissed that account. "What happened today was an attempt by the liberal powers ... to prevent Islamists expressing their views and protesting in Tahrir, which belongs to all Egyptians and not to a certain current," said the FJP's Ahmed Sobeih.

There was no intervention by police, who have often been the target of protesters' anger in the past because of their brutality against demonstrators in last year's revolt.

Alexandria

Demonstrators also gathered in Egypt's second city, Alexandria, where Mursi went to a mosque to perform Friday prayers before giving a speech there.

"We won't let anyone involved in corruption get away," he said, while urging protesters not to disrupt people's work. As he spoke, some chanted: "The people want the judiciary purged."
Posted by: trailing wife || 10/13/2012 00:50 || Comments || Link || E-Mail|| [336065 views] Top|| File under:
Clashes Erupt Between Islamists, Secularists in Egypt
Dozens

were maimed

in

festivities

between secular-leaning and Islamist activists in the heart of Egypt's capital Friday in the first such internecine political violence since the country's

Moslem Brüderbund

-backed president took office in late June.

Protests in Cairo's Tahrir Square began peacefully on Friday morning as hundreds of activists representing liberal-leaning youth groups filed into the square opposite Islamist demonstrators aligned with the

Moslem Brüderbund

.

The tit-for-tat

festivities

erupted early afternoon on Friday when protesters who claimed to support the

Moslem Brüderbund

attacked and destroyed a sound-stage and sound equipment that liberal ...
Posted by: Fred || 10/13/2012 00:00 || Comments || Link || E-Mail|| [336062 views] Top|| File under: Arab Spring
Caribbean-Latin America
11 die in shootouts in Tamaulipas state -- UPDATED

For a map, click here. For a map of Talaulipas state click here


By Chris Covert
Rantburg.com

Gunfights and roadblocks in Matamoros and Reynosa in Tamaulipas state has left a toll of nine armed suspects and two soldiers dead, according to Mexican news, narcoboard and Twitter accounts.

An article posted on the website of El Sol de Zacatecas news daily said that shootouts began at 1100 hrs Friday morning on the Reynosa to Tamaulipas highway near the villages of Empalme and Control Ramirez, and continued towards Lauro Villar colony near avenidas Del Niño, 12 de Marzo and Marte R Gomez, Libramiento Emilio Portes Gil and Avenida Lauro Villa until 1330 hrs.

Initially, press reports stated that no one has been hurt in the armed confrontation. However, a later dispatch posted on the website of Proceso news weekly said that unidentified Tamaulipas officials confirmed nine armed suspects and two soldiers had been killed and several Mexican federal security forces effectives have been wounded.

The Proceso report added that a pursuit and subsequent gunfight ended at Playa Bagdad on Kilometer 15 of the Reynosa to Matomoros highway.

According to a separate news report posted on the website of Proceso news weekly, a Mexican federal forces raid on a residence in Modelo colony on Calle Santos Degollado, presumably on Thursday may have sparked the reaction by local drug gangs, to include roadblocks, a favorite tactic of drug gangs in the cities.

The raid has reportedly netted Mexican security force the capture of a local drug gang leader, although the suspect's identity has yet to be released.

Separately, a tweet described a Mexican Naval infantry unit responding to a call at Kilometer 57 of Mexico Federal Highway 2 between Matamoros and Reynosa at around 0130 hrs Friday morning, where three vehicles were found abandoned. One of the vehicles, a Chevrolet Cheyenne pickup truck had a dead body inside. Two other abandoned sedans were also found at the scene.

The marine unit subsequently searched the area, finding two unidentified armed suspects aboard a GMC Yukon SUV. The two suspects surrendered to the marine unit without firing a shot.

Chris Covert writes Mexican Drug War and national political news for Rantburg.com
Posted by: badanov || 10/13/2012 00:00 || Comments || Link || E-Mail|| [336062 views] Top|| File under:
Caucasus/Russia/Central Asia
Two terrorists, one police officer killed in Nalchik
Police in the Russian republic of Kabardino-Balkaria killed two gunmen on Friday after a siege in a house. A police source said, "Two militants were shot dead during a special operation, according to preliminary information."

The incident occured around 11 a.m. in the republic's capital, Nalchik, when police stopped two suspects for an ID check. The two opened fire on police, seriously injuring one officer who later died in hospital.

The suspects then fled the scene, barricaded themselves in a house on Lenin street, and began exchanging fire with the police.

The chief of the town of Khasavyurt in the neighboring republic of Dagestan narrowly missed being assassinated on Friday when a bomb went off as his car passed by. Local investigators said, "The explosion happened as one of the cars in Sayid Umakhanov's cortege went by. No one was hurt. Investigators have classified the blast as a crime."
Posted by: ryuge || 10/13/2012 00:00 || Comments || Link || E-Mail|| [336062 views] Top|| File under:
India-Pakistan
Pakistan Darra Adam Khel market bombing 'kills 10'
At least 10 people have been killed in a suicide bombing attack on a market in north-west Pakistan, local security officials say.

The attack took place at the central market in the town of Darra Adam Khel near the Khyber tribal area.

It appeared to be aimed at a pro-government militia set up to fight the Taliban, local security officials said.

Some of those wounded were being taken to hospitals in other towns, because local facilities could not cope.

Some were being taken to Peshawar, about half-an-hour's drive to the north.

Officials said no group had claimed responsibility for the bombing, but previous attacks in the area have been blamed on the Taliban.
Posted by: tipper || 10/13/2012 03:57 || Comments || Link || E-Mail|| [336061 views] Top|| File under:
Taliban to target media organisations on Malala coverage
[Dawn] Chief of banned Tehrik-e-Taliban Pakistain (TTP) Hakimullah Mehsud has issued special directions to his subordinate

hard boyz

located in different cities of Pakistain to target national and international media organizations, BBC Urdu reported.


... thereby emphasizing exactly who he thinks is in charge in Pakistain...


A responsible official of the interior ministry told BBC Urdu on condition of anonymity that intelligence agencies have intercepted the telephonic conversation of Hakeemullah Mehsud with one of his sub-ordinate Nadeem Abbas alias 'Intiqami' in which Mehsud was directing Abbas to attack media organizations.

Mehsud directed his subordinate to target the offices of media organizations in Bloody Karachi


...formerly the capital of Pakistain, now merely its most important port and financial center. It may be the largest city in the world, with a population of 18 million, most of whom hate each other and many of whom are armed and dangerous...


, Lahore, Rawalpindi, Islamabad and in other cities of the country especially those media organizations and media personalities who were denouncing TTP after attack on child activist Malala Yousufzai.

Interior Ministry has issued orders to beef up the security near the offices of media organizations in the country after tracing Mehsud's call, the official informed.

Malala, a National Peace Award winner and young Pak rights activist, along with three other schoolmates sustained bullet injuries when some unknown assailants opened fire on their school van in Mingora early in the day.

TTP had accepted the responsibility of the attack on Malala Yousufzai on Oct 9 and justified the attack with their interpretation of the Sharia (Islamic law).

Interior Ministry has also issued directions to the religious scholars, who had publicly denounced the Taliban, to be cautious, the official informed.

The government has issued directions to the authorities to deploy additional police troops in the areas where media offices are located and help of Frontier Constabulary (FC) could also be sought if needed, the interior ministry official added.

Moreover, the official said that Chief Commissioner Islamabad and chief secretaries of the four provinces have been directed to hold meetings with media owners and address their security concerns.

Earlier today, a

front man

for the Swat

...a valley and an administrative district in the Khyber Pakhtunkhwa Province of Pakistain, located 99 mi from Islamabad. It is inhabited mostly by Pashto speakers. The place has gone steadily downhill since the days when Babe Ruth was the Sultan of Swat...
Taliban has threatened to kill Malala's father Ziauddin Yousufzai after a failed attempt
Curses! Foiled again!
to assassinate his daughter, said a report by

Rooters

.

Posted by: Fred || 10/13/2012 00:00 || Comments || Link || E-Mail|| [336061 views] Top|| File under: TTP
North Waziristan operation under consideration: Malik
[Dawn] Pakistain's Interior Minister Rehman Malik


Pak politician, Interior Minister under the Gilani government. Malik is a former Federal Investigation Agency (FIA) intelligence officer who rose to head the FIA during Benazir Bhutto's second tenure. Malik was tossed from his FIA job in 1998 after documenting the breath-taking corruption of the Sharif family. By unhappy coincidence Nawaz Sharif became PM at just that moment and Malik moved to London one step ahead of the button men. He had to give up the interior ministry job because he held dual Brit citizenship.


on Friday said that the government was considering a military operation in the tribal badlands of North
Wazoo, DawnNews reported.


Until the hubub dies down...


Speaking to

news hound

s upon his arrival at the Bloody Karachi


...formerly the capital of Pakistain, now merely its most important port and financial center. It may be the largest city in the world, with a population of 18 million, most of whom hate each other and many of whom are armed and dangerous...


Airport, the interior minister said that the tribal region of North Waziristan agency is the hub of terrorists. Malik said that the entire nation was united against the "Zaliman", an Urdu term meaning "oppressors" which he used to describe Talibs.

Rehman Malik said that the

Death Eaters

had not just attacked 14-year-old schoolgirl Malala Yousufzai, but had attacked the entire nation. He added that the government and military leadership will decide whether there is a need for an operation in North Waziristan.

Malik claimed that they were receiving intelligence reports from North Waziristan on daily basis. Adding that he said that they had reports which said there were terrorist hideouts in the area.

A meeting has been summoned in the General Headquarter (GHQ) Rawalpindi in which Corps Commander Beautiful Downtown Peshawar


...capital of Khyber Pakhtunkhwa (formerly known as the North-West Frontier Province), administrative and economic hub for the Federally Administered Tribal Areas of Pakistan. Peshawar is situated near the eastern end of the Khyber Pass, convenient to the Pak-Afghan border. Peshawar has evolved into one of Pakistan's most ethnically and linguistically diverse cities, which means lots of gunfire.


would give briefing over the security situation of North Waziristan.

Briefing would also be given to the parliament's standing committee over defence within a few days, sources said.

The interior minister's comments come in the shadow of the

liquidation

attempt on Tuesday by Tehrik-e-Taliban Pakistain (TTP)

hard boyz

on the life of young schoolgirl Malala Yousufzai, who belongs to Swat. Two other girls were also injured in the shooting while Yousufzai, who was shot in the head, is currently on a ventilator.

Doctors say the next 48 hours will be critical for the young girl's health. The shooting has drawn condemnation from world leaders and many Paks.

Posted by: Fred || 10/13/2012 00:00 || Comments || Link || E-Mail|| [336064 views] Top|| File under:
Pakistan Police: Arrests in Child Activist Shooting
[VOA News]
Pakistani police have arrested several suspects in the shooting of a 14-year-old girl internationally recognized for documenting atrocities committed by the Taliban.


Not that there'll be enough evidence to convict any of them, but it looks good with everybody all fired up over her...


Officials saidthe arrests took place in the northwestern Swat Valley, where Malala Yousafzai was shot in the head and neck Tuesday by Taliban gunmen as she left school.


So they hired local muscle, who'd be disposable....


Few other details were released on the arrests.


"We can say no more!"


​​Earlier Friday, a Pakistani military spokesman said Yousafzai is in "satisfactory" condition.


Meaning her body's not dead. Not too sure about her brain...


Major General Asim Saleem Bajwa said the next few days will be critical in the recovery of Yousafzai, who remains unconscious and on a ventilator.


Surprised the big tough guy Talib didn't make sure of his shot. Further indication he's just a cheap local hireling.


A Taliban spokesman in the Swat Valley said Friday the group's leaders decided a few months ago to kill Yousafzai, and assigned gunmen to carry it out. The Taliban said Yousufzai was "pro-West," and that she denounced the militant group and called U.S. President Barack Obama her idol.


"Pro-wesst" meaning she didn't like walking around in a sack or being categorized as illiterate breeding stock. She can be forgiven for the B.O. idolatry. No doubt he looks better from a distance.


Yousufzai is being treated at the Armed Forces Institute of Cardiology, Pakistan's top military hospital in Rawalpindi. Doctors say she has a 70 percent chance of surviving.


Good luck with that "Inshallah" sanitation.


She is internationally recognized for documenting Taliban atrocities in the area near her home in Swat Valley. She wrote under a pseudonym -- Gul Makai -- in a blog published by the BBC. In her blog, Yousufzai described life under the Taliban in 2008 and 2009, when militants carried out beheadings and other violence in the territory they controlled -- large areas of the Swat Valley in Khyber Pakhtunkhwa Province.
Posted by: Fred || 10/13/2012 00:00 || Comments || Link || E-Mail|| [336062 views] Top|| File under: al-Qaeda in Pakistan
Iraq
Qaida in Iraq Claims Tikrit Jail Assault
[An Nahar] An al-Qaeda front group, the Islamic State of Iraq,

grabbed credit

on Friday for last month's deadly assault on a prison in

Saddam Hussein's hometown of Tikrit

in which dozens of its members escaped.

In a statement posted on jihadist websites, the ISI gave details of how it provided "bombs,

boom belt

s and silenced weapons to the inmates and coordinate with them" as

faceless myrmidons

outside the prison killed guards and detonated a

car boom

.

On the evening of September 27 "a

car boom

went kaboom! outside the main gate" of the prison allowing inmates, helped by

faceless myrmidons

from the outside, to escape, the group said on Honein website.

Prisoners seized weapons of guards and killed them before "taking control of the prison," the statement said, adding that

faceless myrmidons

set ablaze "the archives of the prison and destroyed documents relating to prisoners and wanted people."

The assault resulted in the escape of "dozens of fighters," said the group.

The SITE Intelligence Group, which monitors jihadist websites, said the ISI claimed that some guards inside the prison surrendered and handed over weapons to the

faceless myrmidons

because "terror had gripped their hearts and paralyzed them."

Iraqi authorities have said that 102 prisoners escaped during the assault, including 47 members of the ISI. Officials later said that 23 prisoners were captured and four others killed hours after the prison assault.

The violence at the prison in Tikrit, the ancestral home of now-executed Iraqi dictator Saddam Hussein, came after ISI announced in July a campaign to regain territory, the targeting of judges and prosecutors, and the freeing of prisoners from jails.

Posted by: Fred || 10/13/2012 00:00 || Comments || Link || E-Mail|| [336065 views] Top|| File under: al-Qaeda in Iraq
Southeast Asia
MILF rebels want to keep their guns
After seeing two of his brothers die during fighting in the southern Philippines, Muslim terrorist rebel Abdulhamid Ganalan believes a planned peace deal could be surrender. Moro Islamic Liberation Front leaders are set to sign an agreement with the Philippine government on Monday that aims to end the insurgency by 2016, but the guerrilla said he and his subordinates did not want to give up their arms.

When asked whether he would lay down his weapons as part of a peace accord, Ganalan said, "I will not agree. That is like full surrender."

Ganalan, a senior member of an MILF elite security squad guarding rebel chief Murad Ebrahim, said he had invested all his life in the rebellion and years of fierce fighting had taught him one lesson.

"There is no surrender," said Ganalan.

Ganalan said he and other terrorists rebels among the MILF force had not yet learnt about the details of the accord, which President Benigno Aquino announced to international applause last weekend.

The "framework agreement" for peace would create a new autonomous region in the southern Philippines. As part of the deal, the MILF would give up its quest for an independent homeland in parts of the southern region of Mindanao. Its soldiers would also be "decommissioned", although details on how and when they would lay down their array of weapons were not spelled out.

Ganalan said on the one hand he would respect the MILF elders' decision on the peace deal, but he also expressed deep reservations about giving up on the independence that he had fought for so long to achieve and which he said was justified in the Koran.

He said, "Regardless of whoever tells us what to do, if it goes against the Koran, we will not surrender."

Even if peace comes about, Ganalan and his wife retold stories of war that have caused emotional scars impossible to heal. His wife, Norah Ibrahim, said one of his two brothers killed in the fighting was mutilated, and his severed head found stuffed in a pail. She said their two children, now in their 20s, were also MILF fighters.

She said she hoped the fighting would eventually stop, allowing her to see her family more often and help her tend a small shop. But she also believed the men should not be stripped of their weapons, saying guns were a way of life in Mindanao. She said, "A Bangsamoro (Muslim) is always ready to fight."

She argued that guns were necessary for protection against revenge killings common among Muslim clans, and against other armed groups.

MILF brigade chief Guiazakallaha Jaafar, who boasts of 3000 fighters under his command, said he and his men thought their leaders would not order them disarmed without without consensus from key officers. He compared himself to "a fighting cock without spurs" if he no longer had a weapon.

Jaafar said, "They can make us into a police force, or village watchers, even militia units. But they can not just take away our guns."
Posted by: ryuge || 10/13/2012 00:00 || Comments || Link || E-Mail|| [336061 views] Top|| File under:
Syria-Lebanon-Iran
Dupe entry: Hezbollah cfo DEFECTS to Israel carrying cash and docs
so says Al Arabiya english




Hezbollah's CFO has fled to Israel taking with him large sum of stolen money, classified documents and maps, local news media reported on Friday.

The news website, Now Lebanon, cited Hezbollah officials saying that the 29-year old telecommunication engineer, Hussein Fahs, has crossed to Israel carrying with him $5 million in embezzled money from the group. Fahs is also head of Hezbollah's operational communications network.

In September, Fahs, who is native of southern Lebanon, was arrested along with other four Hezbollah members over the suspicion of embezzling the group's funds and collaborating with Israel, Yoni Alpert's Terror Watch reported.
Posted by: lord garth || 10/13/2012 20:26 || Comments || Link || E-Mail|| [336064 views] Top|| File under:
Report: Syria Deploys Missiles near Border with Lebanon
[An Nahar] The Syrian army deployed advanced surface-to-air missiles along the northern border district of Akkar, Ad Diyar newspaper reported on Friday.

According to the report, the missiles can shoot down advanced military warplanes.

The newspaper said that Syria's step is precautionary in case Turkey uses Lebanese territories to attack it.

Tension escalated between Turkey and Syria recently after a spate of cross-border shell and mortar firings.

Turkey, which has been vocal in its criticism of Syrian
Hereditary President-for-Life Bashir Pencilneck al-Assad


One of the last of the old-fashioned hereditary iron-fisted fascist dictators...


's crackdown on the opposition, has beefed up its military presence along the 910-kilometer frontier after shelling from Syria killed five Turkish civilians in a border town last week.

Posted by: Fred || 10/13/2012 00:00 || Comments || Link || E-Mail|| [336062 views] Top|| File under: Govt of Syria
Three Fatah al-Islam Inmates 'Missing from Roumieh for a Month'
[An Nahar] Three Fatah al-Islam
A Syrian-incubated al-Qaeda work-alike that they think can be turned off if no longer needed to keep the

Leb

pot stirred.
inmates -- a Paleostinian, a Syrian and an Algerian -- managed to escape from the Roumieh prison around a month ago, media reports said on Friday.

State-run National News Agency identified the three prisoners as Paleostinian national Mahmoud Awad Falah, 32, Syrian national Omar Mahmoud Othman, 26, and Algerian national Faisal Daoud Aqla, 31.

"The Fatah al-Islam escapees were on the 3rd floor of Ward B in Roumieh and the prison break happened around a month ago," MTV reported, quoting prisoners.

"Paleostinian inmate Mahmoud Falah had a hearing session today and did not respond when prison guards called his name, which prompted them to conduct a prisoner count after which they found out that Falah and the Syrian and Algerian inmates were missing," MTV added.

It noted that Military Investigative Judge Dani al-Zhenni was scheduled to head to Roumieh to conduct the necessary investigations.

LBCI television earlier reported that "security forces have launched a search operation in a bid to capture three Fatah al-Islam inmates who

beat feet from

the Roumieh prison."

On August 25, Roumieh prison guards thwarted an attempt by two former inmates to help a dangerous Fatah al-Islam

thug

flee.

Paleostinians Wassim Qumboz and Mahmoud Abdul Qader were meeting with Yemeni Salim Saleh during visiting hours when a guard noticed they were carrying a fake identity card with Saleh's photograph on it, NNA reported at the time.

Saleh, also known as Abu Turab, was immediately taken to another cell and the two Paleostinians were tossed in the calaboose
Don't shoot, coppers! I'm comin' out!
for questioning, it said.

According to the agency, Qumboz and Abdul Qader, who were former inmates in the same prison, admitted to faking an ID to help Saleh escape by claiming he is a visitor.

In a major prison break from Roumieh, five Fatah al-Islam inmates managed to escape on August 13, 2011.

The Nahr al-Bared Paleostinian refugee camp in northern

Leb

was almost totally destroyed in 2007 during a months-long conflict between the Lebanese army and the al-Qaeda-inspired Fatah al-Islam.

The fighting killed some 400 people, including 168 soldiers.

Posted by: Fred || 10/13/2012 00:00 || Comments || Link || E-Mail|| [336061 views] Top|| File under: Fatah al-Islam
96 Dead, Including 41 Troops, as Syria Rebels Go on Attack and Protesters March
[An Nahar] The army took a pounding at the hands of rebels in northern Syria, a watchdog said on Friday, as tensions between Damascus


...The capital of Iran's Syrian satrapy...


and Ankara escalated over cargo seized from a Syrian passenger plane.

A rebel offensive killed more than 130 soldiers in two days, the Syrian Observatory for Human Rights said.

Forty-one soldiers were among at least 96 people killed nationwide on Friday, including 28 civilians, the watchdog said. On Thursday alone the army suffered 92 losses -- its highest daily total in the 19-month conflict.

With an average of 20 deaths per day, the army has lost about 10,000 soldiers, with at least an equal number

maimed

, a military hospital official told Agence

La Belle France

Presse, updating a toll of 8,000 he gave in August.

As fighting raged on the ground, a war of words between Syria and Turkey grew angrier after Ankara said military supplies were aboard an airliner it intercepted en route from Moscow to Damascus.

And Turkey scrambled a fighter jet on Friday after a Syrian

helizap

ed the rebel-held town of Azmarin near the border, an official in Ankara told AFP.

The Syrian foreign ministry accused Turkish Prime Minister Recep Erdogan of lying when he said the jet intercepted on Wednesday was carrying "equipment and ammunition shipped to the Syrian defense ministry" from Russia.

Sergei Lavrov, Moscow's foreign minister, said the cargo was legal, in Russia's first remarks about the incident.

"This cargo is electrical technical equipment for radar stations, this is dual-purpose equipment but is not forbidden by any international conventions," Lavrov said.

"There were no weapons on board this plane, nor could there have been," he said in remarks posted on the Kremlin website.

Turkey's allies have warned of the risks embedded in the Syria conflict between the neighbors, which have exchanged cross-border fire amid fears the civil war could spark a regional conflagration.

Amid the growing alarm, German Foreign Minister Guido Westerwelle was due in NATO


...the North Atlantic Treaty Organization. Originally it was a mutual defense pact directed against an expansionist Soviet Union. In later years it evolved into a mechanism for picking the American pocket while criticizing the cut of the American pants...


partner Turkey on Saturday for talks with his counterpart Ahmet Davutoglu.

"It is important that no one pours oil on the fire. We are counting on moderation and de-escalation," said Westerwelle.

U.N.-Arab League


...an organization of Arabic-speaking states with 22 member countries and four observers. The League tries to achieve Arab consensus on issues, which usually leaves them doing nothing but a bit of grimacing and mustache cursing...


peace envoy Lakhdar Brahimi is also due in Istanbul on Saturday after talks with Soddy Arabia


...a kingdom taking up the bulk of the Arabian peninsula. Its primary economic activity involves exporting oil and soaking Islamic rubes on the annual hajj pilgrimage. The country supports a large number of princes in whatcha might call princely splendor. When the oil runs out the rest of the world is going to kick sand in their national face...


's King Abdullah on Friday.

Ahmad Fawzi, Brahimi's

front man

, said Brahimi and the king agreed "on the dire need to stop the bloodshed and provide humanitarian aid to the more than 2.5 million Syrians" affected by the fighting, and more than 348,000 refugees in neighboring countries.

The Observatory said Thursday was one of the deadliest days since the anti-regime revolt erupted in March last year, with at least 240 people killed nationwide.

On Friday, regime warplanes attacked two buildings in the Idlib town of Maaret al-Numan, where intense fighting has raged since rebels overran it on Tuesday after a fierce 48-hour battle, said the

Britannia

-based watchdog.

Resupplying the army is "a fundamental aspect of the performance of the military," said Emile Hokayem, Middle East expert at the International Institute for Strategic Studies in London.

But he added that regime air supremacy was no longer decisive because the troops have "lost morale."

Observatory chief Rami Abdel Rahman added: "The regular army is fighting in hundreds of places. Before, the battle was concentrated in Homs (center), but today it has reached Aleppo


...For centuries, Aleppo was Greater Syria's largest city and the Ottoman Empire's third, after Constantinople and Cairo. Although relatively close to Damascus in distance, Aleppans regard Damascenes as country cousins...


(north), the coast, the Turkish border areas and the provinces of Damascus and Deir Ezzor (east)."

An AFP

news hound

said the rebels, by seizing a stretch of highway near Maaret al-Numan, were able to cut the route linking Damascus to embattled commercial hub Aleppo on Thursday, choking the flow of troops to the north.

Rebels on Friday also attacked a large air force post on the highway connecting Aleppo to Raqa province, further to the east, near Kweris military airport, the Observatory said.

"The rebels attacked the air force battalion after midnight and the

festivities

went on until dawn, but the rebels definitely did not gain control of the post," Abdel Rahman told AFP.

Despite the ongoing violence, anti-regime demonstrations were held across Syria after the weekly

Moslem

prayers.

In Aleppo, regime forces fired on protesters in the Halab al-Jadida district, wounding a number of demonstrators, the Observatory said.
Posted by: Fred || 10/13/2012 00:00 || Comments || Link || E-Mail|| [336074 views] Top|| File under: Govt of Syria
Terror Networks
Zawahiri calls for more anti-Islam film protests
Ayman al-Zawahiri said a film made in the United States mocking Mohammad showed Washington was waging a "crusader Zionist war" against Muslims and called for more protests at American embassies. Zawahiri praised last month's attack on the U.S. consulate in Benghazi that killed four diplomats but stopped short of claiming responsibility.

In the recording, posted on Islamist websites on Friday, he called on "free and distinguished zealots for Islam" who attacked the consulate and protested at other American embassies to "continue their opposition to American crusader Zionist aggression against Islam and Muslims". The recording appeared on the Mujahedin al-Ansar website which carries statements from al Qaeda leaders.

Zawahiri said U.S. authorities "permitted the film in the name of personal freedom and freedom of expression" but did not practice those values in its treatment of Muslims imprisoned in Guantanamo Bay, Iraq and Afghanistan.

Zawahiri also criticized Obama after his Democratic Party pledged at its pre-election convention to recognize Jerusalem as Israel's capital. He said that decision and Obama's prayers at Jerusalem's Western Wall, made during a 2008 visit, showed Muslims faced a "crusader Zionist war" led by the United States.
Posted by: ryuge || 10/13/2012 07:09 || Comments || Link || E-Mail|| [336064 views] Top|| File under: al-Qaeda
Who's in the News
37
[untagged]
4
Arab Spring
4
Govt of Pakistan
4
Govt of Syria
3
TTP
1
al-Qaeda
1
Fatah al-Islam
1
Ansar Dine
1
al-Qaeda in Iraq
1
al-Qaeda in Pakistan
1
Jamaat-e-Ulema Islami
Bookmark
E-Mail Me
The Classics
The O Club
Rantburg Store
The Bloids
The Never-ending Story
Thugburg
Gulf War I
The Way We Were
Bio
Merry-Go-Blog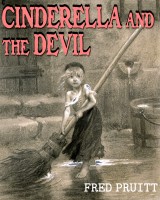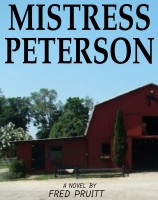 On Sale now!


A multi-volume chronology and reference guide set detailing three years of the Mexican Drug War between 2010 and 2012.

Rantburg.com and borderlandbeat.com correspondent and author Chris Covert presents his first non-fiction work detailing the drug and gang related violence in Mexico.

Chris gives us Mexican press dispatches of drug and gang war violence over three years, presented in a multi volume set intended to chronicle the death, violence and mayhem which has dominated Mexico for six years.
Click here for more information


Meet the Mods
In no particular order...


Steve White
Seafarious
tu3031
badanov
sherry
ryuge
GolfBravoUSMC
Bright Pebbles
trailing wife
Gloria
Fred
Besoeker
Glenmore
Frank G
3dc
Skidmark



Better than the average link...



Rantburg was assembled from recycled algorithms in the United States of America. No trees were destroyed in the production of this weblog. We did hurt some, though. Sorry.
3.231.217.107

Help keep the Burg running! Paypal: