Africa Horn
UK and US forces 'rescue pirate-held Italian ship'
[BBC] British and US naval forces have rescued an Italian ship hijacked by
Somali pirates.

The 56,000-tonne bulk carrier Montecristo was hijacked 620 miles (1,000 miles) off Somalia on Monday by pirates, according to the owners.



Italia

's foreign ministry said that 11 pirates had been

jugged

and the 23-man crew had been released.

The UK's Ministry of Defence said the Royal Navy had boarded the ship and met no resistance.


"Argh! Real Marines! We quit!"


Members of the crew - from

Italia

, India and Ukraine - are said to be doing well.



Italia

's foreign ministry expressed "great satisfaction" with the operation to save the D'Alessio Group-owned cargo ship.

The UK's MoD said the British Royal Fleet Auxiliary ship Fort Victoria and a US frigate were sent to help the seized vessel.

An MoD spokesperson said: "We can confirm that late this morning the RFA Fort Victoria, currently on NATO


...the North Atlantic Treaty Organization. A collection of multinational and multilingual and multicultural armed forces, all of differing capabilities, working toward a common goal by pulling in different directions...


counter piracy operations east of Suez, responded to calls to assist a pirated Italian merchant ship, the MV Montecristo, along with an American navy frigate.

"Due to the presence of the warships, 11 suspected pirates on-board the pirated vessel surrendered without force."
"Put one across her bows, Mister Gridley!"
"Aye aye, sir!"
[KABOOM!]
"Heh. Didn't like having his hair parted by an 8-incher, did he, Mister Gridley?"
"Heh. No sir."
"An inch lower next time if they don't strike!"
"Heh! Aye aye, sir!"
Monsoon season
Somali pirates are known to capture vessels in the Indian Ocean in the hope of obtaining a ransom for the safe return of crew members.

They are also believed to have captured Judith Tebbutt, a 56-year-old woman from Hertfordshire, in September. Her husband David was shot in front of her at a remote beach resort on the north Kenyan coast.

And in 2010, Paul and Rachel Chandler from Tunbridge Wells, were released after being held captive for more than a year.

The BBC's world affairs correspondent Mike Woolridge said: "There are a number of international naval vessels trying to keep a watch over a very, very large area of the ocean."

He said pirates were attacking vessels further afield than Somalia by using "mother ships" from which they launch smaller vessels.

"All the expectations are that we will see more of this in the coming weeks and months because the monsoon season has ended and over the last two or three years this has been the time when hijackings rise," our correspondent added.

Somalia has been racked by fighting between various militias for two decades, so weapons are widely available and there are many

gang

s who could be responsible.
Posted by: Fred || 10/11/2011 11:38 || Comments || Link || E-Mail|| [6461 views] Top|| File under: Pirates
Italian Vessel Hijacked by Pirates Off Somali Coast
[An Nahar] An Italian vessel carrying 23 crew was hijacked by five pirates about 620 miles east of the Somali coast on Monday, the D'Alesio shipping company said.

The owners of the M/V Montecristo said the crew comprised Italian, Ukrainian and Indian nationals, adding it was "actively collaborating with all the related Italian and international authorities to respond to the emergency."

"There has been no contact with the ship since 6:44 (0444 GMT) this morning," when the captain sent a message saying the vessel was under attack and he had activated "the security operating procedure."

"After 10 hours without news, we can consider the ship hijacked," a

front man

from the Livorno-based company told AFP.



Italia

's foreign ministry said it was in contact with the shipping company and was closely monitoring the situation.


Posted by: Fred || 10/11/2011 00:00 || Comments || Link || E-Mail|| [6461 views] Top|| File under: Pirates
AU, Somali Forces Seize Mogadishu Rebel Bases
[An Nahar] African Union


...a union consisting of 53 African states, most run by dictators of one flavor or another. The only all-African state not in the AU is Morocco. Established in 2002, the AU is the successor to the Organisation of African Unity (OAU), which was even less successful...


and Somali government troops said Monday they seized key positions from Islamist

Death Eaters

during an offensive to flush out the last rebel pockets in Mogadishu.

"Operations have started to take control of the northern corridor and drive the al-Qaeda-linked

Orcs and similar vermin

out of the city," the government said in a statement.

The forces took a former pasta factory building, two key junctions and two districts in the northeast of the city, giving them control of movement into Mogadishu from the northern front.

"The pasta factory compound was an operational hub for the

Orcs and similar vermin

in which they shell civilian targets. This operation is intended to save the lives of the people who have returned to their homes," the statement added.

The AU and Somali government forces began the offensive on Saturday to expel remnant beturbanned fascisti left in Mogadishu after Shebab fighters abandoned most of their positions there in August.

The drive comes nearly a week after the

Death Eaters

carried out their worst ever

suicide kaboom

in Mogadishu, killing at least 82 people and demonstrating they were still able to wreak havoc deep inside the city.


Posted by: Fred || 10/11/2011 00:00 || Comments || Link || E-Mail|| [6462 views] Top|| File under: al-Shabaab
NATO Commander Says Resilience of Qaddafi Loyalists Is Surprising
CAPT Longlegs, Susan would you step over to the kitchenette and bring me another one of those Amante Moka's please? Extra suger, ahhh you remembered! Oh yes, yes, the phone..... "We're all surprised by the tenacity of the pro-Qaddafi forces. At this point, they might not see a way out."

TRANSLATION:

The bastards just won't give up! The casualties (which are well.... we just can speak to it) inflicted by the resilient pro-Qaddafi forces, fighting for their lives have been, let me just say staggering. This shit could drag on until election year Christmas. We were hoping they would just leave, now we might be forced to kill the lot! Lots of bad press all around.
Posted by: Besoeker || 10/11/2011 01:34 || Comments || Link || E-Mail|| [6471 views] Top|| File under:
Egypt Orders Probe after Deadly Copt Clashes
[An Nahar] Egypt's military rulers ordered a speedy probe into

festivities

which killed 25 people, mostly Coptic Christians, as the cabinet held crisis talks amid fears of wider sectarian unrest and Washington urged restraint.

The Supreme Council of the Armed Forces (SCAF) "tasked the government with quickly forming a fact finding committee to determine what happened," in a statement read on state television


... and if you can't believe state television who can you believe?


It called for "all measures against all those proven to have been involved, either directly or by incitement."

Both the ruling military council and the cabinet held crisis talks, a day after the

festivities

in Cairo left 25 dead, most of them Copts, and more than 300 people injured, according to health ministry figures.

SCAF, which took power when president Hosni Mubarak


...The former President-for-Life of Egypt, dumped by popular demand in early 2011...


was ousted in February, stressed it "continues to bear national responsibility to protect the people" until it hands over to an elected civilian authority.

U.S. President Barack B.O. Obama is "deeply concerned" about the violence, the White House said.

"Now is a time for restraint on all sides so that Egyptians can move forward together to forge a strong and united Egypt,"

front man

Jay Carney said.

"As the Egyptian people shape their future, the United States continues to believe that the rights of minorities -- including Copts -- must be respected, and that all people have the universal rights of peaceful protest and religious freedom.

"These tragic events should not stand in the way of timely elections and a continued transition to democracy that is peaceful, just and inclusive."

Military prosecutors began questioning 25 people accused of involvement in the

festivities

, state news agency MENA reported, after a security official said 40 people were

locked away

overnight.

Copts had been protesting against an attack earlier this month on a church in the southern city of Aswan when the violence erupted
. Fighting later near the hospital caused more casualties.

Egypt's Coptic Orthodox church led by Pope Shenuda III accused "infiltrators" of triggering the street battle on the Nile waterfront.

"The Christian faith denounces violence. Strangers infiltrated the demonstration and committed the crimes for which the Copts have been blamed," it said after Shenuda met 70 church leaders.

"Copts have suffered repeated problems without accountability for the aggressors," it said in a statement, calling on authorities to "solve the root causes of the problems."

The

festivities

rattled the Cairo stock exchange, which shed 5.15% within minutes of opening.

European leaders gathered for talks in Luxembourg expressed alarm at the Cairo

festivities

.

A curfew was imposed overnight in parts of the Egyptian capital.

In a late-night address, Prime Minister Essam Sharaf appealed to Egyptians "not to give in to sedition" and warned the country was "in danger."

At least five of the dead were mown down by a speeding army vehicle which swerved to hit protesters, a Coptic priest said, while an AFP correspondent saw bodies with gunshot wounds at the hospital.

The grand imam of Al-Azhar, Ahmed Tayyeb, the Sunni religious head, called for crisis talks between

Mohammedan

and Christian leaders "in a bid to contain the crisis," state television


... and if you can't believe state television who can you believe?


said.

Some commentators warned of civil religious strife, but others said the

festivities

were fuelled not only by sectarian strife but also by anger towards the security services and the military council which succeeded Mubarak.

Government-backed provocation was also blamed.

Users of social networking sites such as Twitter said the initial

festivities

outside the state television


... and if you can't believe state television who can you believe?


building on the Nile were provoked by "thugs" at the scene, while the broadcaster was accused of fanning anti-Coptic sentiment.

On Monday, the authorities announced the hanging of a man sentenced to death for shooting six Copts last year.

The protesters in Cairo clashed with anti-riot police and soldiers guarding the state television


... and if you can't believe state television who can you believe?


building, after thousands staged a protest march from the Shobra district.

A standoff degenerated as the demonstrators hurled stones and set fire to two cars, an AFP correspondent said. An army vehicle was also burned.

"Down with the marshal," the thousands of demonstrators chanted, referring to SCAF chief Field Marshal Hussein Tantawi.

State television reported that three soldiers were

rubbed out

and dozens

maimed

.

Copts complain of systematic discrimination, but since Mubarak's fall, tensions have also mounted between the military -- initially hailed for not siding with Mubarak -- and groups which spearheaded the revolt.


Posted by: Fred || 10/11/2011 00:00 || Comments || Link || E-Mail|| [6461 views] Top|| File under:
Gunmen Attack Mosque in Tripoli
[An Nahar] A group of more than 200 heavily armed

gunnies

attacked a mosque in the Libyan capital and ransacked the tombs of two imams, witnesses said on Monday.

"They arrived shortly after 10:00 pm (2000 GMT, Sunday night), between 200 and 300 of them, in pickups fitted with heavy machine-guns. They took off at about 1:00 am," said Mahmud Rahman, a resident of Tripoli's northeastern Al-Masri district.

"They forced open the mosque's door and then started to dig up the tombs of imams Abdul Rahman al-Masri and Salem Abu Seif, and made off with their relics," said Rahman.

An AFP journalist, visiting the mosque and its adjoining Koranic school, said

Mohammedan

holy books had been burnt.

"They had beards and were in military uniform. They must have been Islamic Islamic fascisti wanting to make trouble. They want power, they want to control Libya," said a teacher at the school, on condition of anonymity.

"They were very well-organized. Men sealed off the perimeter of the mosque and were communicating with walkie-talkies," he said.

Last week, a

Mohammedan

cemetery in the western district of Gargaresh and another near Tripoli airport were also ransacked, apparently with pneumatic drills and other heavy tools, according to witnesses.

Libya, which practices a moderate form of Islam and whose leader Moammar Qadaffy


...Custodian of Wheelus AFB for 42 long years...


was ousted in August in an anti-regime revolt, awaits the formation of a new government at a time of ethnic, regional and religious tensions.


Posted by: Fred || 10/11/2011 00:00 || Comments || Link || E-Mail|| [6462 views] Top|| File under:
New regime forces battle towards centre of Gaddafi's home town
[Daily Nation (Kenya)] Libya's new regime forces were battling block by block towards the centre of Sirte today, eyeing the symbolic prize of finally capturing Muammar Qadaffy's


...whose instability has been an inspiration to dictators everywhere...


hometown after a month-long siege.

But Qadaffy diehards were putting up fierce resistance and in their other remaining bastion, Bani Walid, they mounted a fightback, killing 17 National Transitional Council (NTC) fighters.

A column of NTC troops backed by tanks thrust towards the centre of Sirte from positions east along the Mediterranean coast, coming under heavy rocket and small arms fire as they moved forwards house by house.

"We are less than a kilometre and a half from the central square," said NTC commander Tareq Drisa.

Burned out vehicles littered the streets as NTC tanks and artillery pounded Qadaffy positions in open ground in the Dollar area of the city from a ridge some four kilometres inland, which they seized in a major advance on Sunday.

On the third day of what commanders have touted as a final assault, NTC troops captured Sirte's showpiece conference centre, university campus and hospital on Sunday, AFP correspondents said.

But the military gains came at a heavy price with medics reporting 13 dead and 90

maimed

on the western side of the city alone.

The bodies of another four NTC fighters were recovered from the city's Ibn Sina hospital following its capture from Qadaffy's forces.

The hospital's upper floors were blasted after a massive firefight broke out late on Sunday, with intense machinegun and rocket fire. Dr Nabil Lamine told AFP: "It was a holocaust, not a hospital. We had no drugs, no oxygen. We brought people from the upper floors to the corridor on the ground because of the shelling."

NTC fighters were in no doubt about the likely intensity of the battle ahead for the city centre.

"We are shelling the area and then we will go in on foot and in our trucks," Ibrahim Mletan told AFP. "It will be very bloody when we go in, because they don't want to surrender."

In Bani Walid, a desert oasis 170 kilometres southeast of Tripoli, the military

front man

for Libya's new leadership said NTC fighters withdrew from forward positions in the town in what he termed a "tactical pullback" after intense fighting on Sunday.

"We lost 17 fighters in fierce

festivities

on Sunday and our forces have withdrawn from the airport where they had taken control," said Salem Gheith, head of the NTC military command centre in the capital.

"We've received reinforcements from Tripoli and the Nafusa mountains, and we will resume the offensive," he said.
Posted by: Fred || 10/11/2011 00:00 || Comments || Link || E-Mail|| [6463 views] Top|| File under:
Arabia
Two Pakistanis, a Chechen al-Qaeda fighters killed in Yemen
[Yemen Observer] A number of

imported muscle

, two Paks and a Chechen were killed in the

festivities

of the government forces in Abyan with al-Qaeda

orc

s, said Vice President Abdo Rabbo Mansour Hadi on Wednesday in a meeting with French Ambassador to Yemen Joseph Silva.

VP received met the French Ambassador whose term in Yemen is finished and discussed with him the bilateral relationships between the two countries and the current situation in Yemen.

VP then praised the success f the French oil companies that operate in Yemen and talked about the TOTAL Yemen During the meeting, the Vice President and the French diplomat discussed issues and topics related to the strong relations between the two friendly countries.

Hadi said that the mutual coordination between the governments of Yemen and

La Belle France

was good with regard to combating terrorism and piracy in the Gulf of Aden and the Somali coast, alluding to the importance of international cooperation to secure the navigation in this vital region.

Hadi expressed thanks to the French ambassador for his efforts to develop relations between the two countries.

Posted by: Fred || 10/11/2011 00:00 || Comments || Link || E-Mail|| [6461 views] Top|| File under: al-Qaeda in Arabia
Yemen defected army, Islah violations against independent demonstrators continue
[Yemen Observer] Complains and denouncement of the 1st Armored Brigade violations against demonstrators in the University area continue forums in the change square expressed their concern over these breaches of the defected army breaches against young and independent demonstrators.

They and many of Preparatory Committee for Revolutionary Forum express concern over continued abuses against them by the Armored Brigade. In a statement, the committee said that a military vehicle carrying plate number (1397) has intercepted on Wednesday, October 5, at al-Ribat street Mustafa Mansour, member of the political committee of the Forum and member Hamza al-Muta', beating them and firing live munitions on them.

Hamza has been seriously

maimed

on the shoulder and thigh and was rushed to the intensive care where he under went an operation.

In other two separate incidents that happed last week, the soldiers of the 1st Armored Brigade have also intercepted two young men from the Coalition of Youth Resilience Forum of al-Houthi loyalists started beating them on charges of belonging to the al-Houthis.

The Brigade had also taken one of the young men to the Islah Party's headquarter for interrogation, read the statement.

The recent attack included tearing signs carrying slogans of the Youth Resilience Forum as well as another incident in which a sign containing the martyr Jarralah Omer's photograph has been torn.

The Preparatory committee condemned the attacks and demanded an explanation for the contentious actions of the 1st Armored Brigade and the Islah Party, asking them for controlling their elements and the prevention of further abuses for the sake of the unity of the revolutionaries.

The Change Square's organizational committee has demanded the formation of an independent revolutionary committee for enquiry, or they reserve the right for taking the appropriate responses.

Some prisoners that were in jail of the 1st Armored Brigade said that there other elderly citizens still being held in the Science and Technology hospital and in detentions belonging to the 1st Armored Brigade and the "Islah Party", - the

Moslem Brüderbund

of Yemen.

Rights groups have express concern over the abuses practiced by the 1st Armored Brigade officers and soldiers, following the formation of a military council who is suspected of ordering the arrest of journalist Abdul-Karim al-Khiwani who was kidnapped and punished for allegation of breaking away from the group.

Young people in the change Square say that several of their fellows

were maimed

. . Hood organization has said that it received complaints of abuse from the protesters because of their activities in the sit in area, the last of them being firing in the air to disperse the young people who were gathering in front of VP' house.

The Change council has also condemned the abuse and called all revolutionary forces to support the protests in the sixty street because it is an extension to the Change square, calling the prosecution to carry out an inquiry and send those responsible to justice.

Hood, the National Authority for Defending Rights and Freedoms condemned the incident considering it as a violation to peaceful gathering, adding that it is a disgrace for the army units who announced their support to the revolution, however the repeated 1st Brigade's attacks against the protestors questions their attitude of whether they have joined the youth for supporting or crushing them.

Skeptical attitudes aroused in terms of questions of the think-tank Abdulbari Taher who wondered whether the Brigade had joined the youth for protecting them or using them as human shields. Residents of the al-Jamia' area and areas next to Change square have called on Arab and International civil societies, to protect them against the live munitions of the 1st Brigade and the Islah elements, citing the continuous, kidnapping, arrest and killing of their sons. They have made several marches and sent messages to the EU, UN and

Soddy Arabia

complaining of the JMP

myrmidon

's abuses.
Posted by: Fred || 10/11/2011 00:00 || Comments || Link || E-Mail|| [6462 views] Top|| File under:
Conflict in north Yemen al-Houthies VS JMP and tribesmen resumed
[Yemen Observer] The conflict in al-Jawf resumed between al-Houthies and al-Jawf

rustics

supportors of al-Islah party on Monday October 3, said a tribal source.

Sheik Abdullah al-Jamili assured that the conflict between al-Houthies and

rustics

in al-Jawf has returned after it was calm for a few months during the current protests.

He also mentioned that the joint Meeting Parties (JMP), and by al-Islah party in particular.

The armed conflict between al-Houthies and al-Islah party military wing resulted in six men killed since the beginning of this week.

The conflict between al-Houthis and al-Islah party has started since the first war of Sa'adah northern Yemen seven years ago.

The conflict was based upon the sectarian differences between the Houthies who follows the Zaidi sect, and al-Islah that follows the Sunni sect.

Three months ago, Protestors in Yemen divided into two fractions, one that is administrated by the largest opposition party, al-Islah, and the other by Shabaab al-Smood (Youth Withstand) the independent Zaidi protestors.

This division came after the Change Square security committee in Sana'a controled by the opposition largest party (al-Islah) attacked some of the independent revolutionist allied to al-Houthi group in Sa'adah on Saturday, July 2, in Sana'a.

The First Armored Brigade that defected from the Army headed by Ali Mohsen al-Ahmar attacked the meeting Tent of al-Houthi's allies and shot live ammunition on the people inside the tent injuring two men, one of them was shot in the waist area in his body.

Ali Mohsen al-Ahmar announced in March 18, that he will support the revolution of the people and protect the demonstrators, yet analysts believe that al-Ahmar the biggest threat to the peaceful demonstrators.

The conflict history between al-Houthis and al-Islah party goes back to when the Yemeni Army started a war with al-Houthis at Sa'adah in 2004.

Al-Houthis rebels follow the Zaidi sub-Doctrine of the Shiite; therefore they refused the Salafi ideology extension supported by the government and al-Islah party to their territory. Accordingly, the war against al-Houthis was then lead by Ali Mohsen al-Ahmar who is now loyal to al-Islah party.
Posted by: Fred || 10/11/2011 00:00 || Comments || Link || E-Mail|| [6460 views] Top|| File under:
Yemen defected army abducts Reuters correspondent
[Yemen Observer] Correspondent of

Rooters

in Yemen and interpreter of President-for-Life Saleh


... exemplifying the Arab's propensity to combine brutality with incompetence...


, Mohammed Sudam was kidnapped by

faceless myrmidons

affiliated to the commander of the Defected army General Ali Mohsen, said a security source on Sunday.

The source that talked on condition of anonymity said that the kidnappers demanded to release some officers of the First Armor Division that were

locked away

as prisoners of war during the confrontations that broke out between the defected army backed by the Islamist militias of Islah party and Iman university as well as

rustics

affiliated to Sheikh Hamid al-Ahmar on one hand and between the security forces that are loyal to president Saleh during the past few weeks in Sana'a.

The source said that the defected army troopers kidnapped Sudam while was on his way from Sana'a international airport to his home on Saturday night.
He affirmed that Sudam and some of his lover companions that were with him in his car were

kidnapped

by the First Armor Division that defected months ago, adding that Sudam and his lover companions are

jugged

at the First Armor Division camp in Sana'a.



Rooters

office in Sana'a affirmed that Sudam was kidnapped by the first armor division troopers and that they demanded to release some of their companions including some religious extrimists who were

locked away

for terror suspicion.


Mohammed Sudam is a correspondent of

Rooters

, BBC radio and is at the same time the official interpreter of President Saleh.

Almotamar.net the official website of the ruling party had alleged that the defected army

kidnapped

member of parliament Suhaib al-Sufi last Thursday.

However a spokesperson of the defected army denied that they kidnapped him.
Suhaib al-Sufi is member of Yemen parliament and is an active member of the General People Congress (GPC) ruling party from Taiz province.
Posted by: Fred || 10/11/2011 00:00 || Comments || Link || E-Mail|| [6459 views] Top|| File under:
Home Front: WoT
Breaking: Feds Thwart Iran-Tied Terror Plot Against Saudi, Israeli Targets in D.C.
Streaming at Fox -- 1:10 CST


Proceso reports that Mexican intelligence assisted with stopping the attack.
The FBI and the DEA have disrupted a plot involving Iran to commit terrorism inside the United States, a senior U.S. official told CNN.

The official said the alleged plan was directed by elements of the Iranian government and involved a plot to kill the Saudi ambassador to the United States.

This story is developing. We'll bring you the latest information as soon as we get it.



Will update



1:25 CST

Authorities foiled a plot that was directed by factions of the Iranian government to bomb the Israeli and Saudi Arabian embassies in Washington and a plot to assassinate the Saudi ambassador to the United States, Attorney General Eric Holder said Tuesday at a press conference.

The criminal complaint, which unsealed in federal court in New York City Tuesday, identified the two alleged plotters as Manssor Arbabsiar and Gholam Shakuri, both with ties to Iran, Reuters reported. Arbabsiar has been jailed in New York since September and Shakuri remains at large.

Holder called the alleged plot was a "flagrant violation of US and international law" and the U.S. will hold Iran accountable.

Arbabsair, a naturalized U.S. citizen who holds an Iranian passport, allegedly expressed disregard for the collateral damage that the attacks in Washington would have caused.

1:30 CST
Conference ended abruptly when Holder was asked what he was going to do about the subpoena.

1:42 CST
CNN does a live blog during the press conference.



From CNN



02:35 PM ET

[Posted at 2:35 p.m. ET] Attorney General Eric Holder, when asked how Iran would be held "accountable" in an alleged plot to assassinate the Saudi ambassador to the United States, said he expected action from the White House, the State Department and Treasury within the next few hours.

A US official expanded more about how the U.S. might hold Iran accountable. The official told CNN's Elise Labott that there are likely to be more sanctions and the U.S. will be taking this up with to the United Nations Security Council and other members of the international community.

PDF of Justice Department complaint
Posted by: Sherry || 10/11/2011 14:11 || Comments || Link || E-Mail|| [6502 views] Top|| File under:
India-Pakistan
Islamabad police claims arrest of most wanted terrorist
[Dawn] The city police on Monday claimed to have

set to sit in solemn silence in a dull, dark dock, in a pestilential prison with a life-long lock

a terrorist on their most wanted list from the capital city and recovered four hand grenades from him, DawnNews reported.

Islamabad Police and Crime Investigation Department (CID) in a combined operation

set to sit in solemn silence in a dull, dark dock, in a pestilential prison with a life-long lock

Qari Inayat from the area of Sector G-6/1 in Islamabad.

Along with another terrorist named Sardar Ali Khattak, Inayat had allegedly planned an attack on the day of Youm-al-Quds in Islamabad.

Police had already

set to sit in solemn silence in a dull, dark dock, in a pestilential prison with a life-long lock

Khattak last month and had also recovered a

boom jacket

from his house.

He was an employee of the finance ministry.

This article starring:
QARI INAIAT
al-Qaeda in Pakistan
SARDAR ALI KHATTAK
al-Qaeda in Pakistan
Posted by: Fred || 10/11/2011 00:00 || Comments || Link || E-Mail|| [6459 views] Top|| File under: al-Qaeda in Pakistan
Crack down on MQM offices in Karachi
[Dawn] Sindh Rangers

tossed in the slammer

several activists of Muttahida Qaumi Movement


...English: United National Movement, generally known as MQM, is the 3rd largest political party and the largest secular political party in Pakistain with particular strength in Sindh. From 1992 to 1999, the MQM was the target of the Pak Army's Operation Cleanup leaving thousands of urdu speaking civilians dead...


(MQM) on Monday during targeted operations carried out in different areas of the city, DawnNews reported.

After attempts of shutting down shops in different areas by unknown

myrmidon

on Monday evening, the Rangers carried out raids on several sector and unit offices of the party.

The Rangers raided Burn Road sector office and

tossed in the slammer

four, that was followed by raids on Jamshed Town sector office, Pir Elahi Bux unit office, Azim Plaza unit office in Garden area and the unit office in Gizri PNT Colony.

Besides arresting several party activists, the Rangers also recovered arms during raids.

The Rangers carried out search operations in different areas of the city including Saeedabad, Baldia Town, Janjaal Goth, Surjani Town, Fareed Coloney Gadap Town during last 48 hours, said a statement issued by Rangers.
Posted by: Fred || 10/11/2011 00:00 || Comments || Link || E-Mail|| [6462 views] Top|| File under: Govt of Pakistan
Indian SC stays death sentence for Ajmal Qasab
[Dawn] India's Supreme Court on Monday stayed the death sentence handed down to the lone surviving gunman from the 2008 attacks in Mumbai, pending an appeal hearing.


Did they stay the death sentences of all the people he killed?


"This case has to be heard on top priority," Supreme Court judge Aftab Alam told the court. "It is the demand of the judicial system that we have to hear this appeal."

Ajmal Amir Kasab, one of 10

gunnies

who laid siege to Mumbai for nearly three days killing 166 people, was convicted in May 2010.

Kasab was found guilty of a string of crimes including waging war against India, murder, attempted murder and terrorist acts after a trial at a maximum security prison court in Mumbai.

The first appeal by the 23-year-old school drop-out from a poor farming area in Pakistain's
Punjab state failed in February, when the state high court in Mumbai confirmed both his conviction and death sentence.

India reserves executions, which are carried out by hanging, for the "rarest of the rare" offences.

During the trial, the prosecution produced fingerprint, DNA, eyewitness and camera evidence showing Kasab opening fire and throwing grenades in the bloodiest episode of the November 26 attacks at Mumbai's main railway station.

A number of senior

coppers

, including the head of the Maharashtra state anti-terrorism squad, were killed as the

gunnies

decamped

the scene of the carnage.

Three luxury hotels, a popular tourist restaurant and a Jewish centre were also targeted by the other

gunnies

.

India has accused Lashkar-e-Taiba of being behind the 2008 Mumbai attacks, which led to the suspension of fragile peace talks between the two neighbours and rivals.

If the Supreme Court upholds the verdict and sentence, Kasab can appeal for clemency to India's president Pratibha Patil as a last resort.

Executions are rare in India. Most death sentences are commuted to life imprisonment, and convicts can sit on death row for years awaiting a final decision on their pleas for clemency.

Afzal Guru, who was convicted of conspiring with the

gunnies

who attacked India's parliament in 2001, killing 10 people, has been on death row for nearly a decade.

His appeal against his death sentence was dismissed by the Supreme Court in 2006.

The last execution in India was in 2004 when a 41-year-old former security guard was hanged for the rape and murder of a 14-year-old schoolgirl.

In May this year, however, Patil unexpectedly rejected a mercy petition from a murderer in the northeastern state of Assam, leaving the state scrabbling to find a hangman.

Many of the small number of known hangmen nationwide have either died or retired in recent years.
Posted by: Fred || 10/11/2011 00:00 || Comments || Link || E-Mail|| [6462 views] Top|| File under: Lashkar e-Taiba
Border clash leaves soldier, militants dead
[Dawn] One soldier and several

Orcs and similar vermin

were killed in a clash close to Dir`s border with Afghanistan on Sunday, sources said.

It was the seventh cross border attack in the district since June this year.

Officials were tight-lipped on the clash and casualties. Most of them refused to speak to the media on record.

However,


some men learn by reading. A few learn by observation. The rest have to pee on the electric fence for themselves...


some of them told Dawn on condition of anonymity that one soldier and four

Orcs and similar vermin

were killed in the clash.

Two

coppers

were also injured in the incident, they added. Some officials claimed that the clash took place in Panakot area of the district but it could not be confirmed.

There were also contradictory reports about the casualties suffered by

Orcs and similar vermin

in the clash. One source claimed that 15

Orcs and similar vermin

were killed.

Other sources said that the incident took place in Karakar area of the district near the border of Afghanistan. The security forces have been deployed along the border in the district after deadly and frequent incursions by

Orcs and similar vermin

from across the border.

"The deployment of forces is meant to control infiltration of

Orcs and similar vermin

into Pakistain and attacks on checkposts and villagers," sources said. In Bannu, a constable was killed when a missile hit the boundary wall of official residence of District Police Officer Sajjad Khan in the small hours of Sunday.

Sources said that three missiles were fired at Bannu Cantonment from an unspecified location. One of the missiles hit the backside boundary wall of the DPO house and killed a constable on duty.

The victim was identified as Constable Afsar Ali. The boundary wall of the house was partially damaged in the incident.

Sources said that the other two missiles landed in a deserted place.

The security forces cordoned off the area and blocked the roads, leading to the cantonment area, after the incident.

The security forces and police also launched a joint search operation in Kurram Garhi and other adjacent areas. In
Bajaur Agency, aka Turban Central, three security personnel

were maimed

when an improvised

bomb

went off in Sheikh Baba area of Safi teshil on Sunday.

Sources said that security officials were on routine patrolling of the area when they were hit by the IED planted on the road. The injured personnel were shifted to hospital for treatment.

The security forces cordoned off the area and launched a search operation to arrest the perpetrators.
Posted by: Fred || 10/11/2011 00:00 || Comments || Link || E-Mail|| [6461 views] Top|| File under: al-Qaeda in Pakistan
Kurram groups sign accord to open key highway
[Dawn] After about three years, rival factions again signed a peace agreement here on Sunday to restore peace in
Kurram Agency


...home of an intricately interconnected web of poverty, ignorance, and religious fanaticism, where the laws of cause and effect are assumed to be suspended, conveniently located adjacent to Tora Bora...


after the government promised to provide security on the main highway in the region.

Under the accord which was first signed in Murree in October 2008, the Thall-Parachinar road would be made safe for travel for local people and internally displaced people would be rehabilitated in their areas.

The Thall-Parachinar highway linking the Kurram agency with the rest of the country has remained closed since 2007.

Officials told

news hound

s that elders of various tribes representing rival sects had again signed the Murree accord in the presence of members of a reconciliation jirga and political agent Syed Shahab Ali Shah.

The earlier agreement signed in Murree could not be implemented for unknown reasons despite the fact that rival tribes had fully backed it and even the leader of

banned but still somehow murderously active Tehrik-i-Taliban

Pakistain Fazal Saeed had also endorsed it last year. Fazal Saeed later quit the TTP after developing differences with his chief Hakimullah Mehsud and set up his own faction and named it Tehrik-i-Taliban Islami.

Under the new deal, all tribal elders agreed to ban

waving guns

in the area and impose Rs1 million fine for any violation of the agreement. They also agreed to rehabilitate all IDPs in their areas.

It was decided that local people would set up village peace committees to check movement of

hard boyz

and trouble-makers.

The government has decided to set up checkpoints on the main highway from Chappari at the point of entry to Kurram Agency and Tari Mangal, a village adjacent to the Afghan border.

After deployment of forces on the highway, the administration, in cooperation with the Fata Disaster Management Authority, will start the work of rehabilitation of displaced persons in their respective areas.

According to official reports, over 30,000 families were displaced after violence erupted
in November 2007.

According to unofficial reports over 3,000 people had been killed and hundreds others

maimed

in bloody

festivities

.

Residents said that deployment of army and paramilitary troops had been started and checkpoints were being set up. Sources said that elders of upper and lower Kurram had been insisting on deployment of army troops on the main road.

A delegation of Turi-Bangash tribe held meetings with the Khyber-Pakhtunkhwa


... formerly NWFP, still Terrorism Central...


Governor Barrister Masood Kausar and other stakeholders last week and demanded deployment of regular troops.

Sources said the delegation was told that forces were overstretched because of security situation in Khyber-Pakhtunkhwa and other parts of Fata. However,


by candlelight every wench is handsome...


the delegation was assured that army would monitor the situation and more troops would be dispatched at an appropriate time.

One tribal elder said that the deal's guarantors, including the Haqqani group, would be kept out of the process and the responsibility of maintaining peace would lie with the tribes.

"All issues among the tribes would be settled in the light of the Murree declaration," said the elder, adding that outsiders, including Taliban groups, now had nothing to do with the matter.

Meanwhile,


...back at the chili cook-off, Chuck and Manuel's rivalry was entering a new and more dangerous phase...


two paramilitary soldiers were kidnapped from Bagun in lower Kurram on Saturday, officials said. They said that they were going from Thall Garrison to Alizai Fort in a private car when

gunnies

kidnapped them and shifted to an unknown location. No group has

grabbed credit

for the kidnapping.
Posted by: Fred || 10/11/2011 00:00 || Comments || Link || E-Mail|| [6460 views] Top|| File under: TTP
Israel-Palestine-Jordan
Palestinian killed in Gaza blast
[Dawn] Paleostinian officials in the

Gazoo

Strip said one person was killed Monday in an

kaboom

along

Gazoo

's northern border with Israel.

The cause of the blast was unclear, and medical teams were removing the remains of the dead.


Yeah, I think we know what that means...


The
Democratic Front for the Liberation of Paleostine,


... a breakaway faction of the Pöpular Frönt för the Liberation of Paleostine. The are regarded as the most intellectual of Paleostinian fedayeen groups, smoking cheap cigarettes and drawing heavily on Marxist-Leninist theory to explain their crappy lives. They can occasionally be seen strutting through the streets of Paleostine, dressed up like soldiers and lugging firearms, though they seldom manage to hit anything and then usually by accident. This may be because of their habit of wearing black masks that cut off most of their vision. That would also explain their habit of occasionally walking into walls, which is a well-known attribute of those immersed in true understanding of the dialectic...


a small

bad turban

faction, said the dead man was a

bad turban

who was killed in an Israeli Arclight airstrike as he was carrying out his "national duties."

The Israeli military said it was not involved. Army officials said they believed explosives detonated as

gun-hung tough guys

tried to plant a bomb.

Israeli troops frequently clash with Paleostinian

gun-hung tough guys

in the border area.
Posted by: Fred || 10/11/2011 00:00 || Comments || Link || E-Mail|| [6460 views] Top|| File under: DFLP
Syria-Lebanon-Iran
Syria violence kills 31
[Dawn] Fourteen civilians and 17 security personnel were killed in

festivities

in Syria on Sunday, activists said.

Seven of the

non-combatants were killed

as security forces opened fire in the flashpoint central province of Homs, the

Britannia

-based Syrian Observatory for Human Rights said.

The security personnel were killed in

festivities

with mutinous troops who refused orders to shoot on protesters, the watchdog said.
Posted by: Fred || 10/11/2011 00:00 || Comments || Link || E-Mail|| [6462 views] Top|| File under: Govt of Syria
Syria Opposition Demands Foreign Observers, not Intervention
[An Nahar] Syrian opposition leaders meeting in Sweden called for international observers in their country but largely opposed foreign military intervention, organizers said Monday.

The opposition group leaders who met at the weekend agreed on "the international community's role, demanding to have observers on site, and that minority groups should be given legally binding protection" once a new regime is in place, Jens Orback, the secretary general of the Olof Palme Centre, told

news hound

s.

As for what happens with the current regime of Bashir al-Assad, the verdict is clear, he said, pointing out that all opposition leaders agreed "it must be toppled".

Also during the conference, "there was nearly a consensus against military intervention and in favor of political and diplomatic intervention", participant Ghied Al Hashmy, who lives in Berlin, told

news hound

s in the Swedish capital through a translator.

"The participants were very welcoming of the idea of having international observers who could move about freely in the country and observe the situation," she added.

"The Syria of the future will be built on a basis of pluralism, of democracy," another participant, Faiez Sara, said.

Some 90 representatives of the Syrian opposition, including members of the Syrian National Council (SNC), participated in the weekend conference organized by the Olof Palme Centre.

The recently formed SNC includes most of Assad's opponents, including committees organizing protests on the ground, the

Moslem Brüderbund

as well as various Kurdish and Assyrian parties.

The council has been touring capital cities to rally support from the Arab and Western world.

According to the United Nations


...what started out as a a diplomatic initiative, now trying to edge its way into legislative, judicial, and executive areas...


, the Assad regime's relentless crackdown on dissent has claimed more than 2,900 lives since March.


Posted by: Fred || 10/11/2011 00:00 || Comments || Link || E-Mail|| [6461 views] Top|| File under: Govt of Syria
Libya NTC Recognises Syrian National Council, Closes Syrian Embassy
[An Nahar] Libya's ruling National Transitional Council said on Monday that it recognizes the Syrian National Council grouping of opponents of
President-for-Life Bashir Pencilneck al-Assad


One of the last of the old-fashioned hereditary iron-fisted fascist dictators. Before going into the family business Pencilneck was an eye doctor...


as the country's government.

"The National Transitional Council has decided after a meeting today to recognize the Syrian National Council as the sole legitimate government in Syria," NTC member Mussa al-Koni told a news conference in Tripoli.

Koni, who represents Libya's Tuareg minority in the NTC, said the council has "also decided to close the Syrian embassy in Libya."

The decision makes Libya the first country to recognize the SNC as Syria's legitimate government, although the former is still only run by an interim council and still battling pockets of loyalists to the ousted Moammar Qadaffy


...Custodian of Wheelus AFB for 42 long years...


.

Dissidents officially declared the formation of the Syrian National Council in Turkey on October 2, saying they had established a "historic" united front against Assad that brings in groups from across the political spectrum.

"The Syrian National Council reunites the forces of the opposition and the peaceful revolution,"

Gay Paree

-based academic Burhan Ghalioun told

news hound

s in Istanbul, announcing the new umbrella movement which he called "historic."

He said the SNC aims to "mobilize all categories of people in Syria and give the necessary support for the revolution to progress and realize the aspirations of our people for the overthrow of the regime, its symbols and its head."

Apparently modeled on Libya's NTC, the Syrian council is to elect a president and have a 29-strong general secretariat representing seven of the country's opposition factions.

It comprises six members of the Local Coordination Committees, five

Moslem Brüderbund

and tribal representatives, four from the so-called Damascus
...The City of Jasmin is the oldest continuously-inhabited city in the world. It has not always been inhabited by the same set of fascisti...
Declaration and four for a liberal grouping led by Ghalioun.

The remaining members of the secretariat are five independents, four Kurds and a Christian.


Posted by: Fred || 10/11/2011 00:00 || Comments || Link || E-Mail|| [6462 views] Top|| File under: Govt of Syria
Syrian Mufti Warns of Lebanese, Syrian Suicide Bombers if West Attacks Syria
[An Nahar] Syria's Grand Mufti Ahmad Badreddin Hassoun, the country's highest religious authority, has warned Europe, the United States and Israel of

suicide kaboom

s if they attack his country.

"From the first round fired, the sons of Syria and

Leb

will become fighters who will carry out

suicide kaboom

s on the land of Europe and Paleostine," the mufti said in a speech viewed on the Internet video-sharing website YouTube.

"I say to Europe and the United States, we will prepare the fedayeen (fighters) if you strike Syria, because now it's an eye for an eye and a tooth for a tooth," the top Sunni

holy man

warned.

"Do not come to our country, I beg you, because our country is the land of light," he told Western powers.

On October 2, a son of the grand mufti, Saria Hussein, was killed along with a history professor by "armed terrorist gangs," the official SANA news agency reported.

Activists said that Hussein died after being

maimed

in a shooting by unknown assailants north of the city of Saraqeb, in northwestern Idlib province.

Syria has been rocked by unprecedented protests since mid-March against
President-for-Life Bashir Pencilneck al-Assad


One of the last of the old-fashioned hereditary iron-fisted fascist dictators. Before going into the family business Pencilneck was an eye doctor...


's regime, which is dominated by his minority Alawite Islamic sect.

The United Nations


...what started out as a a diplomatic initiative, now trying to edge its way into legislative, judicial, and executive areas...


says more than 2,900 people have been killed in the resulting crackdown on dissent.


Posted by: Fred || 10/11/2011 00:00 || Comments || Link || E-Mail|| [6468 views] Top|| File under: Govt of Syria
Who's in the News
44
[untagged]
6
Govt of Syria
3
Govt of Pakistan
2
al-Qaeda in Pakistan
2
Pirates
1
Govt of Iran
1
Hezbollah
1
Lashkar e-Taiba
1
TTP
1
al-Qaeda
1
al-Qaeda in Arabia
1
al-Shabaab
1
DFLP
Bookmark
E-Mail Me
The Classics
The O Club
Rantburg Store
The Bloids
The Never-ending Story
Thugburg
Gulf War I
The Way We Were
Bio
Merry-Go-Blog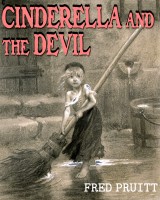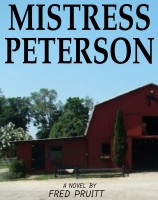 On Sale now!


A multi-volume chronology and reference guide set detailing three years of the Mexican Drug War between 2010 and 2012.

Rantburg.com and borderlandbeat.com correspondent and author Chris Covert presents his first non-fiction work detailing the drug and gang related violence in Mexico.

Chris gives us Mexican press dispatches of drug and gang war violence over three years, presented in a multi volume set intended to chronicle the death, violence and mayhem which has dominated Mexico for six years.
Click here for more information


Meet the Mods
In no particular order...


Steve White
Seafarious
Pappy
lotp
Scooter McGruder
john frum
tu3031
badanov
sherry
ryuge
GolfBravoUSMC
Bright Pebbles
trailing wife
Gloria
Fred
Besoeker
Glenmore
Frank G
3dc
Skidmark
Alaska Paul



Better than the average link...



Rantburg was assembled from recycled algorithms in the United States of America. No trees were destroyed in the production of this weblog. We did hurt some, though. Sorry.
54.158.251.104

Help keep the Burg running! Paypal: