Afghanistan
Taliban Bust Outta The Slammer
More than 40

Taliban

militants escaped from a southern Afghanistan prison by digging a 30-foot-long tunnel and with apparent help from officials, regional leaders said Saturday. The 41 escaped convicts — including several Taliban commanders and the brother of former Taliban defense minister, Mullah Ubaidullah — disappeared late Friday from a not so high-security prison in the city of Kandahar, said Yousaf Pashtoon, the governor of Kandahar province.


Well that's just ducky

.
The prisoners were among 54 arrested in recent months during fighting between Afghan government forces and insurgents. Kandahar was the stronghold of Afghanistan's former hardline Islamic Taliban regime, ousted by a U.S.-led military operation in late 2001.


I guess that means they've get 14 left to look surprised over next week...

''This is a very serious incident,'' Pashtoon said, adding that a province-wide search for the prisoners was under way. Two government officials, speaking on condition of anonymity, said five prison officials were missing. Pashtoon said there was an investigation into the role the five might have played in the escape.


I'd say that was a reasonable course of inquiry.


''The Taliban dug a 30-foot tunnel and initial investigations indicate that they were working on it for the past month,'' Pashtoon said.


The Yemeni jails have screen doors, the Phillipine jail doors just lift off their hinges, Saudi jails "catch fire", and the Taliban seem to have been renting "The Great Escape" at the Kandahar Blockbuster. I'm sure glad we are keeping the top leaders under our control at Bagram and Gitmo.
Posted by: Steve & Super Hose || 10/11/2003 2:02:47 PM || Comments || Link || E-Mail|| [6486 views] Top|| File under:
Arabia
Campaign of pressure and threats target Saudi reformers
Note the careful use of the term "men of religion".


Saudi Arabia has started, under alleged pressures from religious extremists, to silence certain reformers by banning them from forums to disseminate article that defy the religious establishments.


The New Saudi, same as the Old Saudi


Ali al-Ahmad, a Saudi opposition member who supports democracy and lives in Washington said "almost some 100 writers were banned. There is an official campaign against reformers from various political sides." In a unique step, a group of liberals submitted an appeal to the Saudi Crown Prince Abdullah to increase citizens' political participation and fair distribution of resources and to make changes in the educational curricula which is accused of feeding Islamic extremism.


Wonder how long before they have a car accident?


An editorialist Mansour al-Nqeidan said that the men of religion who are very influential and who complain directly to the state run papers or to the minister of the interior or that of information have silenced certain writers and some of them received threats of killing. Al-Nqeidan, who took an open vacation from writing in the Saudi daily Riyadh, said that the dailies do not want problems and therefore they agree with any writer on the need to stop writing for a while. He said that the paper was exposed to pressure from senior Saudi men of religion after publishing an article criticizing Imam Ibn Teimeyah.


"Ya can't criticize the imam, he's holy, see?"


The Saudi men of religion have fears over the escalation of internal and external pressure and for providing a secular cover on Saudi Arabia. The Saudi religious established was checked following the attacks of September 11, 2001 on the US and it had 15 persons from among the executors of the attack.


15 of 19, never forget.


Since these attacks, the Saudi mass media have become more open to liberal views.


But just a little, and even that was too much.


However, analysts indicated a campaign launched recently on articles criticizing the influence of the religious establishments.


That was when they stepped over the line.


Most men of religion supported a governmental campaign against Islamic extremism in mosques and schools, in what is described by the liberals as efforts to silence their calls for reforms.


That sentence made no sense.


The Saudi writer Hussein Shawbakshi said "they ( men of religion) are scared. They have been for a long time enjoying privileges that are confined to them and now they are shocked for the readiness of TV space channels, the internet and the papers to comprehend their views."


"There's too much information going on out there!"


Shawbakshi was banned from writing in the Saudi daily Okza after he had written an article in which he hoped to see the day when the Saudis vote in elections, discuss human rights, and women to be able to drive cars.


The horror!


A weekly program for political dialogue was also stopped in al-Arabya TV. Writer Dawoud al-Sheryan said that a regular editorial he used to write in the London- based al-Hayat daily -- owned by Saudis -- was also stopped. Both al-Nqeidan and al-Shawbakshi said they have received death threats.
Posted by: Steve || 10/11/2003 2:19:25 PM || Comments || Link || E-Mail|| [6470 views] Top|| File under:
Saudi Princess Assails American History and Policy
From MEMRI...
Saudi Princess Reem Al-Faisal, granddaughter of the late Saudi King Faisal, is a photographer and writer. The Saudi English-language daily Arab News published an article on October 3, 2003 in which she criticized the U.S. The following are excerpts from the article:
The Americans insist that most criticism directed toward their policies stems from a deep-seated anti-Americanism which the entire world has been suffering from since the founding of the U.S. In fact, I find that the world has been more than forgiving toward the Americans from the very beginning.


Anti-Americanism as an ideology is actually a fairly recent phenomenon. It was an artificial construct of the Soviet Union in their propaganda war against us. Prior to the Cold War, the rest of the world tended to underestimate us — rich, but not the richest country in the world, powerful, but not the most powerful country in the world. The Sovs had an active policy of fostering anti-Americanism, and it's outlive them...

If you take a quick look at American history, you will realize instantly that the atrocities committed by the Americans on their fellow man might be one of the worst in human history, and that's saying much — one, because humanity has reached levels of evil that no other creature on earth can compete with, and two, because the very short history of the American nation makes its crimes even more shocking when compared with other, more ancient lands.


That's simply a propaganda echo, without even any thought behind it. We're not without sin, but neither are we more sinful than anyone else, and considerably less sinful than most. There is simply nothing — and I include the Indian wars and slavery — in our history that compares to the exterminations, serfdom, pogroms and repressions that have been the norm in the rest of the world, to include Europe. The slaughter of large numbers of people, whether it's gleeful or systematic, is something we've simply never done as policy. We've had more than our share of bad guys, probably even preceding Big and Little Harp, but they've always been the exception rather than the ideal.

The Americans are responsible for one of the most thorough and extreme genocides in history, that of the Native Americans.


This is a pretty common myth, made more common by repetition. A certain proportion of the Indian population in North America (and South America, for that matter) died from disease to which they had no immunity — measles and smallpox, notably. Of the remainder, relations were for many years maintained on a fairly equal basis; see Roanoke/Jamestown and the Powhattans, for instance. A large number were simply absorbed into the Euro population — many of us have little drabs of Indian blood — or into other Indian nations. Much of the conflict between the two cultures wasn't nice, because there were hard men on both sides, but to expect otherwise would be to apply today's standards against those of 100 or 150 years ago. And much of the diplomacy that took place between the White Eyes and the Redskins was surprisingly civilized. Treaty violations on both sides were usually by the same sort of young fellows who make their living holding up liquor stores today.

Yet the world still sees it as a benign and innocent state which faced great challenges and surmounted them through ingenuity and perseverance. As the Americans proceeded to the extermination of the native people of the land they were conquering, the world looked the other way even though it was generally well documented and the few of them who are left still suffer from discrimination to this day
 How dare America look the rest of the world in the face, when it refuses even to admit or ask forgiveness from just these people it has so wronged.


Wonder whatever happened to the Gepids? How're the Moriscos doing lately? Anybody heard from the Huguenots? The Indian portion of me is amused by this sort of sophistry. The hillbilly part of me is wondering whatever happened to Virginia Dare. The Italian portion is bored by the whole thing...

You talk about anti-Americanism. I say the world is besotted by an America which never even existed. The land of the free and the home of the brave only exists in the song and nowhere else. It is time for us, the rest of the world, to see America as it truly is, just another nation with great gifts and terrible faults.


More gifts than faults, some of us think. And faults that aren't as great as most peoples' — starting with Arabia...

There is nothing special about America, and we, and most of all the American people, must begin to admit this. When we begin to view America in the light of reality, then we might begin to avoid the horrors which have been wreaked on humanity by those who think they are above the rest.


It's my opinion, and I've been to a few other countries, that America is special. There are other countries that are special, too, and still others that are no great shakes, despite their own opinion of themselves. In the great scheme of things, America's promise and its accomplishments outweigh protecting the two holy mosques. So bite me, lady.
Posted by: Fred Pruitt || 10/11/2003 12:19 || Comments || Link || E-Mail|| [6488 views] Top|| File under:
Saudis fear Iran nuke threat
Saudi Arabia fears Iran's nuclear weapons capacity and believes the desert kingdom is a potential target, according to an editorial in a Saudi daily. Iran has no WMD.


The US refuses to be suckered again. We don't want to hear it. We have our fingers in our ears. LA la la la la la. We're not listening.




Give it time... Patience...

Middle East nations must not be lulled into complacency thinking Iran is building up its arsenal as a deterrent to Israel or the United States, says Abd Al-Rahman Al-Rashed, editor of the London-based Saudi daily Al-Sharq Al-Awsat, in an Oct. 8 editorial titled "Yes, We Fear Iran's Uranium."


No you fear Americian Preemption. La la la la la la.


"It would be a mistake to come to the defense of our neighbor Iran out of ignorance and on the pretext of deterring Israel," he said, according to an excerpt published by the Middle East Media Research Institute in Washington. "The Iranian nuclear danger threatens us, first and foremost, more than it threatens the Israelis and the Americans."


It threatens our troops in Iraq, but everyone is calling for us to pull out right. Once we're gone this becomes a regional problem for the Saudi's and Turks.


Al-Rashed said the Iranian weapons program is aimed primarily at Pakistan, "However, the danger encompasses the other neighboring countries as well, such as Saudi Arabia, Oman, Iraq, Afghanistan, Turkmenistan, and Azerbaijan."


Yeah, the Paki-Iranian War was brutal. Human waves, dogs and cats...


He argued Iran's huge military deficiency in comparison to Israel and the United States makes it unlikely Tehran is trying to attain balance with those countries. "Yes, it is our duty to fight for Israel's nuclear disarmament," he said, "but we must not delude ourselves that Iran, or any other country, is arming itself with nuclear weapons in response to Israel."


So once Israel disarms we can let Iran nuke Saudi Arabia ...


He said the fear is Iran is pushing the region toward one of two tragedies, either igniting the spark of a nuclear-arms race the poverty-stricken region can ill afford, or much worse, "putting these insane weapons to use."


The House of Saud stricken by poverty.


"Allah be praised, I do not need to persuade many that our region has more than enough insane leaders," he said. "Saddam sprayed thousands of his citizens with chemicals, wiping them out like vermin."


I thought he was a nationalist hero that stood up to the US twice.


Al-Rashed pointed out Arab nations "have used conventional weapons more against each other than against Israel, and this situation will not change tomorrow if we add nuclear bombs to our arsenals."


So if the Saudi's get their but kicked by Iran, the fault lies with the US? I don't get it.




Posted by: Super Hose || 10/11/2003 9:26:16 AM || Comments || Link || E-Mail|| [6472 views] Top|| File under:
Britain
Turkey Deports 45 foreign agents bent on formenting chaos
EFL from BBC


England football fans who were denied entry to Turkey for a Euro 2004 qualifying match have begun arriving back in the UK. Forty-five supporters who were not known to be troublemakers were deported from Istanbul ahead of Saturday's game.


What happened to the ones who were?

Four other England fans — three men and a woman — were arrested trying to gain access to the football ground.


So tell me, Alistair: Ever been in a Turkish prison?

Security is tight in Istanbul with thousands of Turkish police on duty to prevent any trouble between rival fans attending the match, which starts at 1800 BST. The deported supporters had arrived from various places, not all directly from the UK, and were not on a list of 1,800 banned people, said

David Swift

, head of the English policing team in Istanbul. "They have not been guilty of any criminal behaviour, it is just that the government and police service here adopted the approach where they refused them access," he said.


It's almost like access is a privledge


Mr Swift said the measures had been taken to avoid a replay of the violence which flared after the England-Turkey game in Sunderland in April. "The best way to reduce disorder is to make sure the fans do not come alongside each other."


Isn't that the theory behind the Israeli fence?


Three British people who arrived back on Saturday said they had been kept in a room overnight with about 20 others, with no food or water for 16 hours.


The longest these British citizens had been dry in months.


"They treated us like dirt," one fan,

Clive Adams

, told BBC News.


Did they shovel you?


British police had asked for their names and addresses and then handed their passports to Turkish authorities, he said. Police believe fewer than 200 England fans may have entered the country, compared with 15,000 England fans who usually travel to major games abroad.


Why would you make vacation plans to attend a public event in a country contiguous to a war zone that has it's own internal dissention?


England's Football Association (FA) had refused tickets for the match against Turkey amid fears of violence, but some fans may try to buy them unofficially. One England supporter who managed to enter Turkey described the FA as "a third security force". The fan, named only as "David", told BBC Radio 4's Today programme: "As a loyal football fan, why shouldn't I be allowed to watch football in any country I choose to watch it in?"


Because they host may not have extended you an invitation. You are not invited to my house either.


Although David did not have a ticket for the game, he said he expected no problems in obtaining one.

Adrian Bevington

, head of media relations for the FA, said: "Thankfully most supporters seem to have listened to the strong recommendations from the government, police and ourselves."


but there is just no convincing some clowns.


But

Kevin Miles

, chairman of the Football Supporters' Association, said it was a shame fans were being refused entry to the country. "It's a sad state of affairs when the desire only to go to a football match is sufficient to have you deported from a country," he said from Istanbul.


I hear they have a cool football stadium in Kabul.


Istanbul police spokesman

Feyzullah Arslan

said more than 5,000 officers would be on duty at the Sukru Saracoglu stadium, and fans would be searched "one by one". Two fans were deported on Thursday because they were on a police list of "known hooligans".


as opposed to the list of suspected jerks and wankers.
Posted by: Super Hose || 10/11/2003 12:56:18 PM || Comments || Link || E-Mail|| [6491 views] Top|| File under:
Europe
Steyn: If I'd have bluffed my way in, I'd have voted for Arnie, too
No comment necessary by me - I bow to the Master - Mark Steyn
I am not a resident of California, but, if I were, I would have voted for Arnold. Wait a minute, what am I on about? You don't need to be a resident to vote. If you're a British tourist on holiday in Mexico, all you have to do is make it across the border and, under one of Gray Davis's desperate last-minute pre-election ethnic panders, he'll give you one of his free driver's licences for illegal immigrants, no questions asked, with which piece of identification you'll be able to bluff your way into the voting booth.

But, if I had bluffed my way in, I would, as I said, have voted for Arnold. For one reason - to wind up the Europeans. And sure enough this week the Continentals could hardly wait for the polls to close to throw up their hands and shriek "Quelle horreur!" Der Spiegel put Arnold on the cover over the headline "Das verkommene Paradies" - the rotten paradise. Le Monde warned of "le danger Californien". In L'Humanité, Claude Cabanes turned in a column headlined "The American Bad Dream" and declared that the election of a "cardboard Hercules" was merely the latest stage in the "decomposition of a completely worm-eaten political system". Ah, yes. What a shame the Californian political system is so worm-eaten it's unable to offer voters the civilised choice M Cabanes had in his last presidential election.

The Europeanised end of Fleet Street was also in full Gallic hauteur mode. The Independent called Arnold's election a "profoundly depressing day for those who believe in democratic ideals". Cheer up, lads. Voter turnout was up; the electorate quickly winnowed 135 candidates down into three credible contenders, Arnold piled up more votes than Davis got last November: why's that incompatible with "democratic ideals"?

Well, the Independent frets that, in jurisdictions like California, fear of a Davis-style recall "militates against the strong but unpopular action that governments have to take from time to time". Really? Isn't the more common problem that, in California as in Europe, an entrenched top-down political culture finds it far too easy to take "strong but unpopular action"? It's strong but popular action that governments seem to find hard to take - cutting taxes, enforcing immigration law, reining in inefficient bureaucratic spending, standing up to entrenched special interests, whether it's Indian tax-free gambling in California or French farmers.

In the EU, that "strong but unpopular action that governments have to take" apparently extends to deciding on your behalf what constitutional entity you'll belong to. If you want the very opposite of the raw responsiveness of Californian democracy, it's the debate on the European Constitution. As noted over the page this week, the Brussels correspondent of the BBC worries that letting the voters express a view on their constitution risks undoing "two years of painstaking work by Valéry Giscard d'Estaing". Can't have that, can we?

Meanwhile, my old friend from the glory days of the Independent, Mark Lawson, turned in a thumbsucker for the Guardian on "the biggest joke in politics since Hartlepool elected a man in a monkey-suit". Arnold, he said, "has no experience of politics and no discernible policies". It was, of course, people with nothing but "experience of politics" who reduced California to its present state. As for "no discernible policies", here's three: unlike the Democratic incumbent, he wants to tax Indian gambling, reverse the recently tripled car tax, and deny driver's licences to illegal immigrants. For "no discernible policies" read "policies we sophisticated Guardian columnists think are hopelessly infra dig".

The Lawson thesis is that Arnold's victory inaugurates "the age of narrative politics" - candidates who have nothing to offer but their life stories. He's got it precisely backwards. The age of narrative politics ended last November, when candidates who ran on biography lost: in Missouri, Senator Jean Carnahan was the brave widow who'd picked up her husband's political torch when he died in a plane crash. She flopped. In Georgia, Senator Max Cleland was the triple-amputee from Vietnam who'd paid a terrible price for doing his duty. It wasn't enough. In Minnesota, Walter Mondale was the old lion and political legend pressed into service one more time. Who cares? Running on biography doesn't work if you've got the wrong policies. On Tuesday, Terminator 3 counted for less than Auto Tax x 3 : the electorate loathed Davis's policies and voted for someone who opposed them. They were very sober and clear-headed. It's the media — even unto the high-minded Guardian types — who go all goo-goo over "narrative politics".

California's problem was that it was beginning to take on the characteristics of an EU state, not just in its fiscal incoherence but in its assumption that politics was a private dialogue between a lifelong political class and a like-minded media. It would be too much to expect Le Monde and the BBC to stop being condescending about American electorates. But they might draw a lesson and cease being such snots about their own.
Posted by: Frank G || 10/11/2003 9:22:37 PM || Comments || Link || E-Mail|| [6486 views] Top|| File under:
Great White North
War criminals have rights: minister
Tip o' the hat to LGF.
Canada's Immigration Minister wrote in a recent letter that he is concerned about protecting the privacy rights of the dozens of wanted war crimes suspects on the loose in the country. In a letter to senior Ontario law enforcement officials, Denis Coderre defended his department's handling of 59 suspected war criminals wanted on Canada-wide warrants after they failed to show up for immigration proceedings. The wanted foreigners, who include a Lebanese murderer and a Kashmiri militant considered armed and dangerous, came to Canada, were released and then skipped their deportation hearings. Their whereabouts are unknown.
Not that Denis would do anything about if their whereabouts were known.
Toronto Police Chief Julian Fantino called the Minister's letter "criminally silly" "silly" and said public safety is more important than the privacy rights of war criminals who have broken Canadian law by failing to appear at their own immigration hearings.


This man makes too much sense to rise much higher in Canadian politics.


Mr. Coderre has said little publicly about the issue but he spelled out his position in detail in a recent letter to Robert Runciman, Ontario's Minister of Public Safety and Security, arguing the government must ensure it safeguards the suspected war criminals' rights to privacy and due process. "In many cases, the government has reasons to believe that certain individuals have committed serious offences in other countries and should therefore be denied entry to Canada or removed," Mr. Coderre wrote. "Where the individual has not yet had a full and proper hearing and determination on their admissibility, however, the government must act carefully to ensure that the Privacy Act is not violated."


Another option would have been keeping them on an ice floe somewhere in the Canadian archipelago, but that also makes too much sense.




He's invented a Catch-22 here. If they haven't been duly processed, they're presumed innocent and retain their privacy rights. If they skip and go underground to avoid the due processing, they've not been duly processed, so they retain their privacy rights.

Documents obtained by the National Post, however, show only four of the 59 wanted war criminals have not yet had hearings. The other 55 are wanted for removal, meaning their complicity in crimes against humanity has already been established.


But at least their rights weren't violated.


The Post revealed in June that Citizenship and Immigration Canada had lost track of 59 war criminals from Africa, Latin America, the Middle East, Asia and Eastern Europe. Warrants have been issued for their arrests but the department has so far refused to publicly release their names and pictures, making it impossible for Canadians to help find them.


But at least their rights weren't violated.


In his letter, Mr. Coderre said the desire of Canadians to live in safety must be balanced against the rights of wanted war crimes suspects. "Canada, of course, is governed according to the principle of judicial process and the rule of law," Mr. Coderre wrote. "The main issue in dealing with suspected war criminals, therefore, is the extent to which all levels of government can co-operate to protect the safety and security of Canadians without substantially abandoning the rights of an accused to a fair hearing, or our adherence to the presumption of innocence."


It's been said that the American Constitution is not a suicide pact. Apparently the Canadians have a different view of theirs.
Posted by: Steve White || 10/11/2003 12:43:16 AM || Comments || Link || E-Mail|| [6493 views] Top|| File under:
India-Pakistan
Dozens killed as Nepal truce ends
At least 35 Maoist rebels have died in an attack on a Nepalese police post ending a nine-day ceasefire, according to officials. At least three policemen were also killed when the rebels tried to overrun the compound in Khas-Kusum, near the western town of Dang.


I'm sure Mao would have approved of the revolutionary zeal demonstrated in the human wave attack. I don't think I have ever heard of 35 dying to kill 3 policemen. Guess we know which precinct that the Ghurkas join when they retire.


The fierce gun battle, which began late on Friday, continued until Saturday morning, police say. The clash puts an end to a nine-day truce declared by the rebels for the Hindu festival of Dashain.


Nothing like celebrating Dashain in the city of Dang. Why would a marxist movement stop fighting to celebrate a religious festival. Didn't they read the part about the opiate of the masses? Religious holidays are for attacks not truces -- see Tet Offensive boys.


Violence did not stop during the ceasefire. Eight people were reported killed in separate clashes between the security forces and the rebels on Thursday.


Sounds like a Hudna -- but maybe it's a Honda or a Hyundai in Nepal. You know, no storming the police office but a few rocket attacks and molotov's are OK as long as it's kept below the violence level demosntrated at a British football match.


There has been a surge in fighting since peace talks between the government and rebels broke down in August. Nearly 8,000 people have died since the Maoist rebels launched their armed struggle in 1996 to replace Nepal's monarchy with a communist republic.


You would think that eventually the rebels would buy some news papers from around the world and realize that successful maoist revolutions lead to regimes that generally suck.
Posted by: Super Hose || 10/11/2003 9:56:34 AM || Comments || Link || E-Mail|| [6469 views] Top|| File under:
Red flag over East India
The abortive assassination attempt on Chandrababu Naidu, the chief minister of the southern Indian state of Andhra Pradesh, by the left-extremist Peoples War Group (PWG), signals that the PWG is not a spent force — it is able and willing to strike targets of its choice. Naidu escaped with a fractured collarbone when five claymore mines exploded close to the bulletproof car in which he was traveling. Claiming responsibility for the attack on Naidu, the PWG in a statement said that he and the state police were "enemies of the people" because of their "anti-people policies" and "deserved to be eliminated".

Formed in April of 1980, the PWG started its operations in the Telangana region, Andhra's most backward area. Today, it is active in at least 12 of Andhra's 23 districts. The PWG draws inspiration from Mao's people's war and aims at capturing political power through a protracted armed struggle based on guerrilla warfare. It has built up bases in remote areas and set up "liberated zones". The PWG influence runs in several other states, including Madhya Pradesh, Orissa, Jharkhand and Bihar. The PWG is said to have around 1,100 fighters and over 5,000 underground activists. However, its support is said to be on the decline. Many were put off by bloody inter-group wars. Several have expressed their distaste for its increasing resort to terror tactics and its targeting of innocent civilians. The PWG arsenal is said to have grown in sophistication over the years. In the early years of its existence, knives, sickles and axes and other household and farm equipment were the main weapons. Today, its arsenal includes AK-47s, sten guns and an assortment of explosives and land mines. In comparison to other militant organizations operating in South Asia, such as the Liberation Tigers of Tamil Eelam (LTTE), the Hizbul Mujahideen and the Lashkar-e-Taiba, the arsenal of the PWG might seem less sophisticated. This is in part because the PWG lacks the kind of state sponsors that the Hizbul or the Lashkar have, or the sort of support that the LTTE can draw on among the Tamil diaspora. The PWG has sought to overcome these shortcomings by cooperating in various ways with South Asian militant groups. Although the left-extremist movement is riven with personal rivalries and differences regarding ideology and tactics, its various groups have come together to share access to arms and explosives.

According to reports, the PWG has strong links not only with the Bihar and Jharkhand-based Maoist Community Center (MCC) and the Nepalese Maoists, it also has ties with the LTTE, which go back to the 1980s when the Tigers are said to have shared with the PWG their expertise on improvised explosive devices. Despite their ideological differences — the LTTE is Tamil nationalist, the PWG is left-extremist — the two worked well together. Their common opposition to the Indian state cemented the bond. It is said the LTTE/PWG still work together, with the former selling weapons to the PWG. However, it is with other Maoist organizations worldwide that the PWG has the strongest ties. It is said to have fraternal links with the Liberation Army of Peru and the Kurdistan Workers Party. It has attempted to "internationalize its appeal" by taking part in international seminars where likeminded outfits participate.
The Kurdistan Workers Party is PKK/KADEK, I think the Liberation Army of Peru is another name for the Shining Path, 2 groups that are responsible for tens of thousands of deaths.

On July 1, 2001, nine left-extremist outfits active in India, Nepal, Sri Lanka and Bangladesh formed an umbrella grouping, the Coordination Committees of Maoist Parties and Organizations (CCOMPOSA). The compost CCOMPOSA includes, among others, the PWG, the MCC and the Nepalese Maoists. The support CCOMPOSA constituents extend to each other goes beyond the moral articulated in their speeches and pamphlets. Nepalese Maoist representatives are known to have participated in the PWG congresses. The formation of CCOMPOSA has also facilitated the exchange of expertise, weapons training and flow of weapons. While explosives stolen from quarries and ordnance factories flow from the PWG hands to the Nepalese Maoists, guns are said to move in the reverse direction. The real significance of the creation of the CCOMPOSA, say analysts, lies in the consequent emergence of a "compact revolutionary zone". Cooperation between Maoist outfits active in Nepal through Bihar, Jharkhand and Madhya Pradesh up to Andhra has provided the left-extremists contiguous areas in which to operate, move, hide and train. In effect, this means access for the PWG to hideouts right up to Nepal.

According to Indian intelligence officials, Pakistan's Inter-Services Intelligence (ISI), which is said to be active along the porous India-Nepal border, has tapped into the left-extremist groups very effectively. Maoism is unlikely to have adherents in the ISI, but anti-India sentiment bonds the ISI with left-extremists of the PWG. The bond has been mutually beneficial, say Indian Intelligence sources, as left-extremists like the MCC and the PWG have received weapons from the ISI, which they have used against the Indian state.


Of course it couldn't be terrorism without a Pakistani connection, but I wonder who else (if anyone) supports the Maoists in Nepal and elsewhere.
Posted by: Paul Moloney || 10/11/2003 7:28:17 AM || Comments || Link || E-Mail|| [6467 views] Top|| File under:
Iraq
US Troops Raid Homes In Tikrit
U.S. troops in Iraq have raided houses in Saddam Hussein's hometown of Tikrit, arresting four men. Two detainees are suspected former members of the fugitive dictator's dreaded secret police.


Oh? The ones we shouldn't have fought to displace? To hear the Dems tell, they were just overzealous civil servants


The U.S. troops, backed by tanks, burst into several homes on Saturday and seized banned automatic rifles and ammunition, and electrical wiring the troops said could be used to make bombs. An army spokesman said the four detained men will be questioned about guerrilla operations in the Tikrit area.


"Mahmoud, we want to have a little talk with you. Bob, hand me those pliers..."

Meanwhile in Baghdad, the U.S.-appointed Governing Council is objecting to controversial plans to deploy thousands of Turkish peacekeeping troops in Iraq. It fears Turkey could try to interfere in internal Iraqi affairs. The Governing Council president, Iyad Allawi, says both sides are determined to have more discussions on the issue.


sounds reasonable - I'd deploy the Turks anywhere Kurds aren't




I'd send them to visit Moqtada Sadr, myself...

Turkey's government has long battled rebellious Turkish Kurds who want to set up an independent state in southeastern Turkey. Iraqi Kurds who live near the Turkish border say they fear Turkish peacekeeping troops could turn on them.


Probably with justification, if KADEK manages to engineer it...

In Malaysia Saturday, the secretary-general of the 57-member Organization of the Islamic Conference called for the eviction of all foreign forces from Iraq. Abdelouahed Belkeziz said the

United Nations

should take over administering Iraqi affairs.


That's 'cause they always do such a good job at it...

Meanwhile, Iraq's defiant Shi'ite Muslim cleric, Sheikh Moqtada al-Sadr, says he will soon name ministers for an alternative Shi'ite government.


He's a sheikh now? He got promoted? Good for him. I wonder when he's going to start dying his hair gray...

The U.S.-backed Governing Council brushed aside the threat, calling it an empty gesture.


Especially when this asshole's jugged - put a stop to his nonsense - now
Posted by: Frank G || 10/11/2003 8:23:36 PM || Comments || Link || E-Mail|| [6471 views] Top|| File under:
Iraq's economy declines by half - BBC Corespondent is dumbstruck
EFL


The scale of the task facing the United States and several other countries the international community in Iraq has been highlighted by the first detailed figures since the conflict ended on the state of the Arab country's economy. Iraq's economy will shrink 22% this year, having fallen 21% in 2002 and 12% in 2001, the United Nations and the World Bank have estimated.


That's amazing. Where are the productivity numbers for March and April? Why are they so low?


The figures, which have been published ahead of a major meeting of donor nations, suggest that reconstruction work in Iraq will be slower to take effect than originally hoped.


Based on projections obtained from Mrs. Green's eight grade mathematics class in Racine, WI. — they are covering story problems.


Average income in Iraq fell from $3,600 per person in 1980 to between $770 and $1,020 by 2001 and will be just $450-610 by the end of 2003, the UN and World Bank said.


Check the divisor on that one. I expect there are fewer people in the country currently as opposed to 2001.




1980 was also just before Sammy decided to use all the country's money for an 8-year war with Iran, followed by Gulf War I, followed by sanctions. Did anybody think his economy was going to grow?

Even by the end of 2004, the two organisations estimate that average income could be lower than in 2001.


Estimates provide by CBE (Crack Baby Entreprises) and the independent firm (MLEBSS inc) My Lucky Eight Ball Says So.


Plans to restore oil and gas production, refining, and pipeline capacity remain unclear.


Its pretty clear to me what the new capacity of the pipeline to Syria is - 0.0 gpm




So they're saying that without new oil and gas production, income's expected to fall? That'd certainly be the case in Soddy Arabia. In Iraq, with a free market economy, if such a dip (actually a continuation of decline) took place, it'd be temporary.



Posted by: Super Hose || 10/11/2003 2:45:11 PM || Comments || Link || E-Mail|| [6500 views] Top|| File under:
Iraqi Engineers Revitalize Marshes That Hussein Had Drained
EFL


ZAYAD, Iraq — The surging water from the Euphrates River first quenched the desiccated soil around this village. Then, with a steady crescendo, it smothered farming tracts, inundated several homes and enveloped the landscape to the horizon. "Hamdulillah," intoned Salim Sherif Kerkush, the stout village sheik. Thank God.
A dozen years after

Saddam Hussein

ordered the vast marshes of southeastern Iraq drained, transforming idyllic wetlands into a barren moonscape to eliminate a hiding place for Shiite Muslim political opponents, Iraqi engineers have turned on the spigot again. The flow is not what it once was — new dams have weakened the mighty Tigris and Euphrates rivers that feed the marshes — but the impact has been profound. As the blanket of water gradually expands, it is quickly nourishing plants, animals and a way of life for Marsh Arabs that Hussein had tried so assiduously to extinguish. In Zayad, a tiny hamlet about 210 miles southeast of Baghdad that was one of the first places to be flooded, residents have rushed to reclaim their traditions. Kerkush drove to the port city of Basra to buy a wooden boat known as a mashoof. His children assembled fish nets. Other relatives scoped out locations to build a house of reeds. The marsh has once again assumed its omnipresent role in the village.

Women clad in black head-to-toe abayas wade into the water to wash clothes. The mullet found in the murky depths, though small and bony, is grilled for dinner every night. Swamp grasses are cut to feed the cows and sheep that will eventually be traded for water buffalo. "Everyone is so happy," Kerkush said as he watched his son stand in a mashoof and steer it like a gondolier with a long wooden pole. "We are starting to live like we used to, not the way Saddam wanted us to live." Born in 1949, Kerkush remembers a childhood identical to those described by his father and his grandfather. It was, he believes, a way of life little changed since the days of the ancient Sumerians who lived near the marshes and were the first humans to practice irrigated farming.

Although Hussein's government built dams along the Tigris and Euphrates in the 1970s, and paved roads through the wetlands in the 1980s to move supplies to the front lines during the eight-year war with Iran, the marshlands remained largely intact. In 1990, an estimated 300,000 people lived there. Everything changed after the 1991 Persian Gulf War, when Shiite Muslims in the south rose up against Hussein's government. Some Shiite leaders, particularly those who sneaked into the country from Iran, hid in the marshes, which were out of the reach of Hussein's tanks and artillery. The Shiite leaders were welcomed — and aided — by the Shiite Marsh Arabs. Even after Hussein's army quashed the revolt by slaughtering thousands of Shiites and attacking their villages, the president was bent on retribution. He ordered the marshes drained.

The engineering feat was enormous -- and remarkably successful. The Euphrates, which spilled entirely into the southern half of the marshes, was diverted into a wide new canal called the Mother of All Battles River that stretched more than 100 miles around the former wetlands. Farther upstream, billions of gallons of Euphrates water was redirected in another canal and dumped into a depression in the desert. The same strategy was employed on the Tigris River, parching the northern and eastern sections of the marshes. Before Hussein's drainage project, Iraq's marshes were the Middle East's largest wetland, covering about 7,500 square miles. By the late 1990s, satellite images indicated that less than 10 percent of Iraq's marshland had any water. What remained was miles of parched, salty earth covered with clumps of scrub brush.

With no way to fish or farm, no reeds or birds, legions of Marsh Arabs had no choice but to leave the only place they considered home. Tens of thousands fled as refugees to Iran. By 1993, the United Nations estimated there were only 50,000 marsh dwellers left, and their numbers continued to dwindle over the following years. In mid-April, a few days after Hussein's government fell,

Ali Shaheen

returned to his job as director of the Irrigation Department in Nasiriyah. Located about 25 miles northwest of Zayad, Nasiriyah was the scene of some of the heaviest fighting during the war. But with the hostilities over and Shiites firmly in control of the local government, he decided to try to reverse the damage Hussein had wrought. With a U.S. military escort, he drove to Garmat Bani Hassan, a town a mile away from Zayad. There, he ordered creaky metal gates on the Euphrates to be cranked open for the first time since 1991. Shaheen, a short, balding civil engineer with a stubble-covered face, did the same thing with two other gates before embarking on a bigger engineering challenge — redirecting the Euphrates. He requisitioned several Irrigation Department bulldozers and smashed the dam Hussein had constructed to divert water to the Mother of All Battles River. For good measure, he had Hussein's river blocked off with a mountain of dirt. He had no orders to redirect the rivers. There was no functioning Irrigation Ministry at the time. But he assumed he was doing what the Marsh Arabs wanted. "Drying the marshes was a crime," said Shaheen, who joined the Irrigation Department in 1998, after the canals and dams were built. "I felt I needed to do whatever I could to restore what Saddam destroyed."

As the Euphrates returned to its original course, water surged toward Zayad and other villages on the western side of the marshes that are closest to the river's mouth. The arid flats were covered with more than three feet of water, swallowing the scrub brush and a few homes that were built after the marshes were dried. Shaheen calculated that more than 1 quadrillion gallons were needed to fill the Euphrates side of the marshes. But the flow at Nasiriyah, which had been 106,000 gallons per second before 1991, was down to 21,000 gallons per second because of new dams and irrigation canals built in Iraq, Syria and Turkey over the past decade. "The water we have is not enough," he said. By midsummer, the water's advance had slowed. Villages just a few miles east of Zayad are still dry, with residents wondering when they will be able to ride a mashoof again. If the flow does not increase, Shaheen predicted it will take more than 100 years to flood the marshes. "It's not an issue of opening the gates and dams over here," he said. "We need more water from upstream."

The reeds are not yet sufficient to rebuild the huts destroyed by Hussein's army. The birds that have returned are not the right species to trap. But as the scion of a clan that has lived here for perhaps 5,000 years, Kerkush said he is willing to be patient while engineers and politicians figure out how to pump more water into the marshes. "Saddam did everything he could to kill us," he said. "You cannot recover from that right away."


Explain to me again why we should have left Hussein in power.
Posted by: Mike || 10/11/2003 9:56:09 AM || Comments || Link || E-Mail|| [6471 views] Top|| File under:
Southeast Asia
Indonesian church torched, two killed by armed men
Unidentified armed men killed two Christians and torched a church and many homes in a mostly Christian village in Muslim-majority Indonesia, police said on Saturday.The attack on the village in Sulawesi province on Friday has raised fears of a resurgence in religious violence in a region where some 2,000 people have been killed in Muslim-Christian clashes since 1999.


How can you have a resurgence when it never stopped?




Rudy Tranggono

, deputy police chief in the nearby town of Poso, said the two people killed in the attack in the early hours of Friday were Christians living in Beteleme village. The killings come after months of relative calm in Sulawesi. The area was wracked by violence in 2001 and 2002 and became a training ground for many Muslim militants. ''Troops from both the police and the military have been sent there and the Central Sulawesi police chief has gone to the scene already,'' Tranggono told Reuters by telephone.


Little late, aren't you?


He said there were probably more than 10 attackers, shooting and burning houses. A man and a woman were killed, three people wounded, and 29 houses and one church burned. ''The motive of the attacks has not been identified,'' Tranggono said, adding it was not known if it was fighting between local groups or pre-meditated religious clashes.


"Could be those Episcopalians, can't trust them."




Sounds like Laskar Jihad is back...
Posted by: Steve || 10/11/2003 2:33:01 PM || Comments || Link || E-Mail|| [6514 views] Top|| File under:
Terrorists plan more Bali attacks
Militants were planning more attacks in Indonesia and had already built two bombs, a top police officer said today, the eve of the first anniversary of last year's Bali nightclub blasts that killed 202 people. Security is extremely tight on Bali for the anniversary with thousands of police and security personnel deployed. Australian Prime Minister John Howard, who arrives in Bali later today for a memorial service, earlier said the safety of those attending Sunday's services could not be guaranteed. Bali police chief I Made Mangku Pastika, who has led the investigation into the October 12, 2002, bombings, said the devices were similar to those used last year. "The two bombs are not in Bali. In Indonesia, but not in Bali," he told reporters at a news conference. "The two bombs are smarter bombs to the ones used in Bali. They are still the same type, but their way of hiding them is smarter. These bombs do not contain much metal. They contain plastic so our metal detectors are not very useful for them." Australia, which lost 88 nationals in the Bali bombings, has said several times recently that it expected more attacks in Indonesia and Asia by Islamic radical groups, including the Jemaah Islamiah (JI) blamed for the Bali attacks. Indonesian authorities have been saying for weeks they believe more bombings may be being planned by Muslim militants in the country.


hope they're doing something about it


General Dai Bachtiar told reporters after a hearing in parliament last month that one of the bombs believed to have been made possibly weighed around 150kg.


seem to know a lot about it. Therefore, threat likely non-existant


He said the information came from interrogations of suspects in the August 5 bombing of the US-run JW Marriott Hotel in Jakarta that killed 12 people and is blamed on the same Muslim militant group that carried out the Bali attacks.
seem to only have capability now in africa, asia, ME and no longer on Western soil, thank goodness. But NEVER FORGIVE, NEVER FORGET.

BALI VICTIMS: WE REMEMBER YOU
Posted by: anon1 || 10/11/2003 4:10:12 AM || Comments || Link || E-Mail|| [6470 views] Top|| File under:
Syria-Lebanon
Syria says sanctions against it would harm U.S -

huh?
Syria warned on Saturday that the United States had most to lose from severing trade and diplomatic ties with the Arab state if Washington passed a proposed act to impose sanctions. Foreign Ministry spokeswoman Bushra Kanafani said Syrian-U.S. ties were at their lowest point ever because of the proposed Syria Accountability Act and Washington's backing of Israel in its attack last weekend against Syria. ''Contacts (with Washington) are not severed fully, but the state of Syrian-U.S. relations has deteriorated to a point it never reached before,'' she told a press briefing in Damascus.


"we've been really pushing the envelope, and clearly they noticed"


Kanafani said the Act, which won an initial nod from a panel of the House of Representatives on Wednesday, was ''a product of Israeli policy against Syria.''


"An' we din't do nuffin'!"

''The relations of the United States and the (Arab) region are becoming more tense, enmity (against the U.S.) is rising and its credibility is declining and this is an issue that is not in the interests of the United States at all,'' Kanafani said.


A bit less in the interests of Syria, I'd say, with classic understatement...

Kanafani dismissed the economic impact of the sanctions on Syria, saying trade amounted to less than $400 million per year. She said U.S. firms would suffer more if the Arab country fell under additional U.S. sanctions.


hmmmm - guess the oil spigot stays off then, no harm, no foul


If endorsed, the Act ''is not going to be very harmful for us. The United States of America will be loser number one, maybe we will be loser number three or four,'' she said. By severing ties with Damascus, Washington would bury the Arab-Israeli peace process it initiated, said Kanafani.


LOL Bwahahaha - stop it! you're killing me...no, really


''Now if the dialogue with Syria is cut as this act says will be, this will have a grave effect on the peace process. It will put an end of the peace process after all the efforts taken also by President

George W. Bush

.''


"Youse guyz wouldn't wanna do dat, wouldja? So leave us alone!"

Asked if Syria was trying to convince Washington to abandon the sanctions bill, Kanafani said. ''We are conducting our contacts with the relevant parties, but it seems that at the Congress there is an Israeli activity larger than ours. The Zionist lobby in the United States is the strongest lobby known to America and probably the strongest in the world.'' Kanafani said Washington was ready to respond to ''reasonable'' U.S. demands.


Wait...Washington responding to U.S. demands...?




Looks like a typo. Or wishful thinking by MSNBC...

Washington wants Syria to stop backing Palestinian militant groups that it deems terrorist and to block the flow of Islamic militants to Iraq through Syria. ''Our policy follows our national interest, our principles and we expect any party to present reasonable conditions and demands to be able to meet them,'' she said.


"Our national interest and our principles demand that you beat the living crap out of us, like you did Iraq... Boy, that'll show yez!"

Syria denies links to militant groups and says Palestinian offices in Syria are merely media functions.
''We are not giving them any support. Some of their leaders are residing in Damascus. Let Israel give them the right of return to their homeland and they will go back,'' she said. Answering U.S. complaints the Damascus was not doing enough to stop anti-U.S. militants crossing Syria into Iraq, Kanafani said:
''We are not allowing intentionally anyone to cross the border to Iraq... but the borders are long and nobody can stop crossings (on) these long desert borders.''


including the crossing of the 3ID, Marine expeditionary forces .....
Posted by: Frank G || 10/11/2003 8:10:40 PM || Comments || Link || E-Mail|| [6481 views] Top|| File under:
Middle East
Paleos Argue Over Cabinet Posts
Palestinian officials argued Saturday over who will get a key security post in their new Cabinet as they worked to resolve an increasingly thorny political dispute that has held up approval of the new government.
rearranging the deck chairs on the SS Arafat Titanic
The disagreement has been a political embarrassment for new Prime Minister Ahmed Qurei, whose success is crucial to efforts to salvage the U.S.-backed "road map" peace plan.


? It's dead as long as they won't dismantle the terrorist orgs




I thought Ahmed had already hung it up? Who's next in line to be Paleo PM? Or are they just going to grab somebody off the streets every few days?

The stalled plan envisions an end to three years of fighting and creating a Palestinian state by 2005.


Not gonna happen, since they didn't take step one yet...I do construction schedules, and the crackdown of terrorists is on the critical path....


Meanwhile, in the Gaza Strip, a Palestinian man was killed


killed huh? just walked in and shot him while he's watching the Yankees-Sox playoffs? Those bastards!


as battles continued in the Rafah refugee camp along the Egyptian border, where Israeli troops were searching for weapons smuggling tunnels.


"Yo! Avner! Is that a tunnel over there?"
"Whre? That hole in the ground?"
"Yeah, that one."
"Nope. A boomer used to live there."
"How 'bout that hole?"
"Rantissi had his car parked there once."
"Cheeze! That one?"
"Ummmm... Nope. That was Shanab's last parking spot."

The Palestinians' political disagreement centered around the appointment of Nasser Yousef as interior minister, a position that would have at least nominal control of some of the Palestinian security forces.


Still trying to get Yasser's spit off his face


Palestinian leader

Yasser Arafat's

refusal to give up full control over the security forces helped push former Prime Minister Mahmoud Abbas out of office in September after just four months. Arafat, who named Yousef interior minister in an eight-member emergency Cabinet less than a week ago, withdrew his support for his old ally after Yousef refused to participate in the swearing-in of the emergency Cabinet on Tuesday, Palestinian sources said Saturday.


wheels within wheels? Maybe Yasser's mind is so gone he can't remember who he appointed as puppets last week?


Yousef said he wanted to wait until the government had parliamentary backing. Some saw that as a brazen slight to Arafat, who presided over the swearing-in ceremony, and a signal of independence to U.S. officials, who hope to marginalize Arafat and convince the new Cabinet to crack down on militant groups, in line with the road map. Qurei has said he would not use force to dismantle militant groups.


Step one missed again...


The political troubles boiled over Thursday with the cancellation of the Palestinian legislature's vote on the emergency Cabinet which would have turned it into a normal dysfunctional kleptocracy government amid arguments over its size and composition. In meetings Saturday of Arafat's Fatah faction, the Palestinian leader said he wanted to replace Yousef with Hakam Balawi, some guy off the street his wife's former hairdresser a senior Fatah official, according to a Fatah official at the meetings. Qurei objected to dumping Yousef just a week after he was named, saying it would embarrass the government.


"I'm soooo embarrassed...and could you wipe off Yasser's chin? He's drooling again"


Violence continued Saturday in the refugee camp of Rafah in the southern Gaza Strip, where Israel's military was battling masked future martyrs snuffies gunmen for a second straight day as it searched for tunnels used to smuggle weapons and drugs into Gaza underneath the border with Egypt.


Didn't they say that before?... Thought so. Whoever wrote this isn't a linear thinker, is he?

Helicopters flew overhead and bursts of machine gun fire and loud booms echoed through the camp's narrow alleys.
A 19-year-old Palestinian was shot and killed, bringing to eight the total number of Palestinians killed since Israeli forces moved into the camp around midnight Thursday. Among the dead were two human shields children. More than 70 people have been wounded, including 11 Saturday. The army said troops uncovered and blew up three weapons smuggling tunnels during the operation. Residents said Israel bulldozed 13 houses. Israeli snipers took to rooftop lookouts and attack helicopters circled throughout the night. The military has said it might stay several days, and a Palestinian official said he feared the operation could lead to a reoccupation of the Gaza Strip.


Good idea... Expensive, a pain in the ass, but a good idea...

"We believe these are clear-cut crimes," said Palestinian Cabinet Minister chief lying windbag Saeb Erekat. "The Israeli government's endgame is to destroy the peace process which we have already trampled to death and to resume full occupation."


Shoulda thought about that before you boomed the bus. But being a lemming Paleostinian, you can't see the two as connected...

The raid was part of military activity in response to last weekend's suicide bombing that killed 20 Israelis in a restaurant in the port city of Haifa. Military officials, citing intelligence, said Palestinians might be planning to use the tunnels to bring in more advanced weapons, like anti-aircraft missiles and other weapons that could have a strategic impact on the three-year conflict.


They might even think of this as being for their own good. Beats having the ground they're living on now plowed and sown with salt...

Meanwhile, members of Israel's opposition parties and Palestinian officials met Saturday for informal talks at an isolated resort on the Jordanian shore of the Dead Sea. The unofficial talks, which did not have the backing of the Israeli government, touched on ways to revive peace negotiations and end violence by Palestinian militants. Discussions were expected to culminate in a declaration urging militants for restraint and emphasizing that peace and Palestinian-Israeli cooperation is the only means to a stable Mideast.


Well, I keep "urging" my San Diego Chargers to win more games, and they aren't doing it either - talk is cheap, and promises from losers don't cut it
Posted by: Frank G || 10/11/2003 7:55:28 PM || Comments || Link || E-Mail|| [6470 views] Top|| File under:
PA television: Israel will be destroyed
Jpost Reg Req'd - seems like this isn't a good step on teh road map...more like they just took the road map and wiped their asses with it


The official television station of the Palestinian Authority has begun broadcasting a video clip depicting the destruction of Israel and its replacement by a Palestinian state stretching from the Jordan River to the Mediterranean Sea, Palestinian Media Watch (PMW) reports. PMW Director

Itamar Marcus

said the clip, which was broadcast twice within the past week, demonstrates that PA TV "continues to promote and glorify violence." The video shows hands clutching stones springing up at various points on a map of Israel, he said, followed by the Palestinian flag emerging and covering the entire area of the Jewish state.


nice they're being so open about it, makes the EU bastards look even more like lying anti-semites when they defend the Paleos, Hamas, IJ, etc - as "social groups"
Posted by: Frank G || 10/11/2003 6:19:07 PM || Comments || Link || E-Mail|| [6487 views] Top|| File under:
Africa: West
UN Warns Taylor Not to Meddle in Liberia
The Security Council warned Liberia's ousted president, Charles Taylor, on Thursday against trying to keep running the war-battered West African country from exile in Nigeria. "We think that his activities need to be curbed so that he does not remain in political contact with his former supporters," said US Ambassador John Negroponte, the Security Council president for October. "So I think it's very important that he observes the terms of his having left Liberia and that he respects the commitment that he undertook not to pursue political activities from outside the country," Negroponte told reporters.


On the other hand, his violation of the terms gives the Nigerians the excuse to ship his ass to Sierra Leone, and the rest of him with it...

A Council statement, issued after a closed-door briefing on the situation in Liberia, "expressed concern that former President Charles Taylor is still attempting to influence events in Liberia and noted that any interference from Taylor could threaten the carefully constructed peace agreement in that country."

Posted by: Fred Pruitt || 10/11/2003 15:03 || Comments || Link || E-Mail|| [6465 views] Top|| File under:
Africa: East
BBC: New snag in Horn border dispute
EFL


An international commission based in The Hague subsequently decided the border town of Badme, which sparked off the war, should go to Eritrea. The two countries waged a bitter war between 1998 and 2000 over the issue - a conflict which cost around 100,000 lives.


100,000 lives for the town of Badme. I demand that the international commission rename the town: Stupidme.


Marking the border was supposed to begin this month but a serious dispute has now broken out over how this should take place. Maps have been drawn up, contractors appointed. Everything is ready for the first concrete pillars to be put into place. But objections from Ethiopian Prime Minister Meles Zenawi, expressed in a letter to the United Nations Security Council, have stalled the process.


Use the concrete to manufacture 100,000 mini headstones to wing at the head of the Ethiopian Pime Minister.
Posted by: Super Hose || 10/11/2003 2:21:12 PM || Comments || Link || E-Mail|| [6479 views] Top|| File under:
Middle East
Israel develops ability to launch atomic weapons from submarines
Israel has modified American-supplied cruise missiles to carry nuclear warheads on submarines, giving it the ability to launch atomic weapons from land, air and beneath the sea, senior Bush administration and Israeli officials were quoted Saturday by The LA Times.


Those would be Tomahawks.


"The previously undisclosed submarine capability bolsters Israel's deterrence in the event that Iran develops nuclear weapons," the report said.


Bwahahaha!


Two Bush administration officials described the missile modification and an Israeli official confirmed it. All three spoke on condition their names not be disclosed, the paper added.


Haven't seen the article in the LA Times, but as far as I know, Israel has never officially admitted having nukes. Of course, everyone knows they do, so this is a logical step.


The Americans said they were disclosing the information to caution "Israel's enemies at a time of heightened tensions in the region and concern over Iran's alleged ambitions."


"Remember, if any one of you nukes Israel, everybody gets one in return."
Posted by: Steve || 10/11/2003 1:49:03 PM || Comments || Link || E-Mail|| [6481 views] Top|| File under:
International
Islamic Nations Call for U.S. Out of Iraq
The world's Islamic nations opened their biggest meeting in three years Saturday with a call for the eviction of U.S. troops from Iraq and the rapid restoration of its sovereignty. The gathering of the 57 countries of the Organization of the Islamic Conference, the world's biggest Muslim political group, was split until recently over whether the Iraqi Governing Council should assume the seat held by

Saddam Hussein's

ousted government. But delegates said Saturday a resolution would be adopted welcoming the council.


Why, thank you most to death...

Divisions over Iraq threatened to prevent Islamic leaders from finding a unified voice to address a widespread feeling that the war against terrorism has turned into a war against Muslims.
No, just against the terrorist and those who support them. Haven't we made this clear:
Support Terrorism = Enemy
Not support Terrorism = not Enemy
Geeze... You think we were discussing cause and effect or something.
The group's summit is its first regular meeting since the Sept. 11, 2001, attacks brought terrorism to the center of world politics. Senior officials opened discussions with a prayer Saturday in Malaysia's new administrative capital, Putrajaya. They will lay out positions for their foreign ministers and national leaders to consider later in the week, ranging from Israel's airstrike on Syria to the conflict between Israel and the Palestinians.


What breadth! Why, the gamut runs from Israel to... ummm... Israel.

But Iraq took center stage. Musa Braiza, head of the Jordanian delegation, said a resolution would acknowledge that positive change was under way in Iraq but would emphasize the full restoration of Iraqi sovereignty.


"Hopefully with a dictator like the rest of us ME nations."


Abdelouahed Belkaziz, the OIC's secretary general, said Islamic nations "are still under the strain of extremely difficult challenges and unprecedented threats to our countries' independence, sovereignty, security and courses."


"Yes, by Gawd! Unprecedented threats! Deep-laid plots! Foul conspiracies! They're coming to get us! They're coming to take me away!"

"And a free and democratic Iraq will make it all the more difficult to justify our existance and claim to power."


Top priority should go to "the eviction of foreign forces from Iraq, allowing the United Nations to administer Iraqi affairs (as a) prelude to restoration of Iraq's independence, and to the rebuilding of what has been destroyed over the past 20 years, all in accordance with a clear and short timetable," he said.


This shounds good, except for the United Nations part. They couldn't organize a birthday party for a six year old. Have they suceeded anywhere in the world?


Host Malaysia, a moderate, prosperous Southeast Asian country led by blunt-spoken Prime Minister Mahathir Mohamad, had attempted to keep the U.S.-picked Iraqi council from taking the seat formerly held by Saddam's government, viewing the council as puppets. But Arab nations - the real power in the Islamic world, many of which allowed American troops to attack Iraq from their soil - prevailed upon Malaysia to accept the council, which has already been admitted to the Arab League. Malaysia has said Muslim states should not heed U.S. calls to send peacekeepers to Iraq unless the United Nations takes control of such operations. Washington wants troops from other countries to help relieve the burden on its 130,000 troops there. Turkey has given the green light to send troops,


... causing the Iraqis to wet themselves...

raising objections among the Iraqi Governing Council, which fears the troops would interfere in Iraq's internal affairs and that Turkey's conflict with its Kurdish minority could spill over to engulf Kurds in northern Iraq. "We don't like to have any terrorists peacekeeping troops from neighboring countries, because it might cause problems inside Iraq," said Riyadh al-Fadhli, a senior Iraqi Foreign Ministry official. Tahsin Burcuoglu, head of Turkey's delegation, said his country was assuming its neighborly responsibility and suggested that countries that wait for U.N. cover that may never materialize were satisfied with doing nothing.


That's what they do best, isn't it? Besides bump off their own people, I mean...

"Everybody among the Islamic countries has to make a choice," Burcuoglu said. "If there is no such resolution, then what should be the position of Islamic countries — to stay out and wait for something else and to just observe the tragedy going on?" But Iran's deputy foreign minister, Gholamali Khoshroo, said that Muslim countries were unanimous in feeling that the United States should leave Iraq and hand over power back to Saddam or the Jihaldists Iraqis. Striking a common position on peacekeepers would not be on the summit agenda, he said.


Iran on the side of the Iraqi people? I better go build a landing strip for my flying pigs!


Syria declared that it wants the conference to formally condemn Israel's recent airstrike against a training base for Palestinian militants on its soil. Damascus claims the base was closed years ago, while Israel insists it was being used recently by suicide bombers plotting attacks.


Which explains why Syria does not want any reporters seeing a deserted, abandoned training camp.


Syria has run into snags in the U.N. Security Council in persuading European countries to support a resolution condemning Israel while letting the murders scott free, and the United States has threatened a veto. "We are more hopeful than in any other sphere that the OIC will adopt the resolution supporting our position," said Bashar Jaafaari, chief of the Syrian delegation.


On the other hand, the OIC means squat...

Malaysia's leader said Israel and the United States were trying to spark a Mideast war. "Israel has been urging America to invade Syria, and Americans seemed to be reluctant, so in order to force the hand of America, Israel defends herself invades Syria," Mahathir said.
Relunctance = Desire to start a war.

Of course training and supporting terrorists and murders = Desire to have peace.
"Now, the Americans will have to support it. Otherwise, the candidates for the presidency in the United States will lose Jewish votes."


Shows how much they know. The 'block of votes' to get nowdays is the Latino vote. I think the Jewish vote is what? Sixth, seventh on the list?


The OIC has been dismissed by critics as a toothless old crone talk shop with few concrete achievements. Malaysian officials say their nation, as OIC chair for the next three years, will strive to transform the organization into an effective advocate of jokes everywhere.
Posted by: CrazyFool || 10/11/2003 12:03:34 PM || Comments || Link || E-Mail|| [6482 views] Top|| File under:
Home Front
Cross-dressing Wiccan official: Shelter serving homeless since 1939 accused of discrimination
EFL from WND


A Christian mission serving homeless people since 1939 is under investigation for discrimination because its walls are adorned with crosses and other religious imagery.


Hope this becomes a national issue that the candidates have to take sides on. Will be fun to watch Bean, Kerry and Clark try to waffle through this issue.


The probe was prompted by a city fair-housing investigator, who also happens to be a cross-dressing Wiccan openly contemptuous of mainstream religions, the Charleston, W. Va., Daily Mail reported.


Sounds like a smaller version of the Micrsoft anti-trust case. Smaller unsucessful companies spurring the government to penalize a larger competitor. Wiccans are free to feed the homeless whatever potions they deem appropriate.


The investigation began May 8 when

Okey Napier

Jr., walked into the Huntington City Mission in West Virginia and noticed the "Christian imagery" and other things that caused the city's Human Relations Commission to probe allegations the homeless shelter violated the state's fair housing laws.


How does a fair housing law apply to people that have no place to live? The homeless have neither a fair house nor an unfair house to live in. Their homeless. Its part of the definition. Will Napier also demand that religious symbols be removed from all cardboard boxes sold in WV?


The mission is supported mostly by private donations but also receives some state and federal money.


Better not celebrate Christmas at the shelter either. Would hate to oppress the homeless with a message of hope.


The City Mission's lawyers say the investigation raises serious questions about the length religious groups need to go to separate their beliefs from their charitable work, the Daily Mail reported. They filed a lawsuit Tuesday in U.S. U.S. District Court in Huntington to abort the investigation. "Enough is enough," said attorney

Dave Duffield

, according to the paper. "How would you like them to come into your church and tear the cross down?"


Or how would you like it if they came into your coven and flushed all the ram's blood down the drain without neutralizing it with pig knuckles?


He points the finger at Napier, who wrote a piece on his website criticizing major religions for their condemnation of homosexuality. "Nobody, unless they had an agenda, would do this," Duffield said.


Not necessarily so, unless you consider stupidity an agenda?


However,

Sally Lind

, the commission's executive director, insists the probe simply is about how the mission can do its necessary work in a "non-discriminatory way."


If the mission was very discriminating, it wouldn't have a whole lot of clients now would it. How much less discriminating can you be than a mission that shelters unbathed possibly-psychotic random walk-ins?


Last year, the Charleston paper said, the mission provided a place to sleep for thousands of people and served more than 82,000 meals. It also provides spiritual guidance and holds daily worship services.


The goal of the suit seems to be to require NGO's to conform exactly to governemtal standards -- which they won't.


The commission voted last month to scrutinize the mission's policies, which include barring drugs and alcohol and not allowing unmarried couples to sleep in the same room.


This is an obvious violation of the inalienable right to party down at the old mission.


The panel, which enforces the state's fair-housing laws, is looking at allegations the mission discriminates according to religion and gender. The accusations include requiring people seeking help to reveal their spiritual beliefs, serving non-Christians in facilities with Christian imagery and making married men spend two nights under "observation" in the men's dorm before joining their spouse in the family dorm, the Daily Mail said.


An obvious violation of the right to spousal abuse.


The mission contends most of its clients do not use the mission's spiritual services but still are welcome to anything the mission has to offer.


Pretty ineffective indoctrination and repression.


Lawyer

Chad Lovejoy

, who regards the probe as an attack on First Amendment rights, said the mission no longer has a policy of requiring clients to have a spiritual interview. The Huntington City Mission is affiliated with 300 other gospel rescue missions nationwide.


Which will be attacked one by one.


"If we don't share the gospel, then it makes no difference to just feed and shelter,"

Phil Rydman

, the spokesman for the Association of Gospel Rescue Missions, told the Daily Mail. "It doesn't change a life just to feed a person a meal."


or welfare would be a more effective program.


Rydman believes the Huntington probe is unique, noting it comes as President Bush's administration is giving federally funded charities more latitude to display emblems of their faith.


- in their own facilites.


Duffield said when he saw Napier's website he realized "why all these insane attempts to put a cork in the First Amendment rights of our pastor" are being done, the paper said. Napier's piece, which criticizes religious institutions for creating a culture that punishes non-traditional definitions of masculinity and femininity, includes a cartoon of the Bible's three wise men in dresses with the caption, "You see! We've been around for a long, long time!"


I doubt the magi were sporting padded bra's lipstick and heels.


The Daily Mail said Napier occasionally dresses in women's clothes and performs as a drag queen under the stage name Miss Ilene Over. Napier's supervisor, Lind, insisted "there is nothing on his website that makes him look like he is prejudiced against religion."


The sad thing is that Ilene Over would be welcome at the mission, but if Ilene is sucessful in his/her suit, who is hurt? The homeless, are.
Posted by: Super Hose || 10/11/2003 10:38:37 AM || Comments || Link || E-Mail|| [6471 views] Top|| File under:
American Muslims Play Victim, Ignore Reality
(See longer version of the story at http://www.forgottenfronts.com/)
Muslims in the United States say that the way they are now being treated here qualifies them to be characters in Arthur Miller's famous novel, 'The Crucible', a classic story of innocent villagers accused of crimes and sins they did not commit.


On the other hand, their beliefs qualify them to be characters in Aristophones' Cloud Cuckoo Land.


Muslims have been subjected to forms of scrutiny and discrimination after the Sep. 11 attacks on US landmarks, attributed to Saudi dissident

Osama bin Laden

and his al-Qaeda group.


Attributed to Saudi dissident Osama bin Laden.... Attributed? Dissident? What was Hitler then, a misunderstood painter?


Yet Muslim groups say the past few months saw a new twist — a shift towards targeting of Muslim community leaders, who were trying to empower Muslims, and of pro-Palestine activists.


Since you've called UBL a Saudi Dissident, I'll assume 'pro-Palestine activists' means Islamic Jihad, Hamas, Hizbollah, and Al-Qaeda operatives.


"The novel shows two main sources for hysteria," said Allaa Baioumi of

CAIR

. "One of them is a fundamentalist in the village. These are the right wing and neo-conservatives now. The other section was people who benefited from the crisis like rich folks who wanted to punish their opponents. Now these are the pro-Israel lobbyists."


'Blame Israel, blame Israel... everything seems to have gone wrong, since Israel came along. Blame Israel, blame Israel... it's not a real country anyways.'
Posted by: Sorge || 10/11/2003 7:29:33 AM || Comments || Link || E-Mail|| [6478 views] Top|| File under:
Howard Dean Endorsed by Key Quislingcrat
A Slimeball's Benedict Arnold's Liberal's Moderate:
After Seattle Visit, Howard Dean Snags "Baghdad" Jim McDermott's Endorsement


Edited for length


In the wake of Howard Dean's return appearance in the People's Republic of Pugetopolis Seattle last weekend, Saddam Hussein's DC waterboy liberal Seattle congressman Jim McDermott announced in an interview with The Stranger that he will formally endorse the former Vermont governor's presidential bid. Though he agrees with Dean's isolated non-moonbat moderate stances on some issues, the Copperheads' Democrats' overriding need to undermine our war effort beat Bush drove his choice, McDermott said.
This just might be an early Christmas present for Karl Rove - if he plays it right...
...McDermott was excoriated for claiming, during a propaganda visit to Baghdad before the war, that President Bush was getting WAY too close to the truth about hyping the threat posed by McDermott's patrons in the Iraqi regime. ..."I have one goal: We must ensure America is defeated get rid of

George Bush

in 2004", he said. "I will accept some one who's not quite Vidkun Quisling Henri-Philippe Petain Jesus Christ for a candidate".
I can't really call it a "goal", just a fantasy...Jim McDermott, David Bonior and...what was the name of that 3rd Quislingcrat who went over there?...being tied to stakes in a Leavenworth courtyard, as a JAG Captain reads the sentence handed down by the treason trial, and the armorer checks the sights on the M-14's...
Posted by: Earthquake McGoon || 10/11/2003 2:25:59 AM || Comments || Link || E-Mail|| [6477 views] Top|| File under:
Korea
S. Korean President Rejects Resignations
President Roh Moo-hyun on Saturday rejected an offer from his Cabinet and presidential aides to resign amid a crisis over his leadership, but left open the possibility that he could quit if he determines that he no longer has the public's trust. The turmoil at the highest levels of the South Korean government follows months of increasingly virulent criticism of Roh, whose blunt style and perceived inconsistency on major policy issues have alienated many South Koreans. Corruption scandals involving presidential aides have also drained his approval ratings.


Told you not to copy-cat Gray Davis.


It was not immediately clear how what Roh described as ``chaos'' in state affairs might affect international efforts to stop North Korea's suspected development of nuclear weapons. South Korea, a close U.S. ally, is eager to promote dialogue as a means of resolving the issue. Roh's rejection of the resignation offers from the Cabinet eased chaos in the short term, but the months ahead are likely to be a difficult time for his presidency. Roh said he was willing to face a national referendum on his performance that could lead to his resignation.


Recall! Recall! Recall!


``If a president is sacrificed in the middle of his term and if that serves to straighten out South Korean politics, I think that is a bigger stride forward for the development of South Korean politics than the case in which the president simply completes his five-year term,'' Roh said at a news conference. Roh, a former human rights lawyer who took office in February, said it was unclear whether the constitution allowed for a referendum to assess the public's confidence. But he suggested that the law could be changed to enable such a vote to take place.


This sounds like an organized effort at a pity party.


The leadership chaos erupted Friday when Roh said he would ask South Koreans whether they still have trust in him. He said he wanted a ``pardon'' from the people to restore moral strength in his 8-month-old government, which is besieged by a hostile National Assembly and unfriendly news media. Roh had said he was unsure about a referendum because it could hurt national security amid international efforts to stop North Korea's nuclear development.


That alone is reason enough to can him -- leaders are supposed to know this stuff, Roh.


He said he wants to figure out how to assess public opinion by the time the country elects a new parliament next April.


Why don't you just quit?


Early Saturday, Prime Minister Goh Kun and the Cabinet, as well as aides at the presidential Blue House, apologized to the public and offered to resign. Presidential press secretary Lee Byung-wan told reporters that Roh's aides felt ``unlimited responsibility for making the situation reach this point.'' After Roh's rejection of the resignation offer, Lee Hwan-sang, spokesman for Prime Minister Goh Kun, said: ``If the appointer has rejected the resignation, we will have to return to our jobs.''


"Put the pencils back, boys!"


Presidential aides were also expected to return to work, the presidential Blue House said. ``I think it is morally right and courteous of them to tender their resignations, but this could reflect that it's their responsibility, which is definitely different from the truth,'' Roh said. ``They did not do perfectly well, but the responsibility is not upon them. So I immediately reject their resignations,'' Roh said. ``If we ask for the public's opinion in a calm and cool manner, we don't have to necessarily call it confusion. I don't think the confusion of asking the public's opinion would be greater than the confusion we've had in the past months. I cannot accept criticism that degrades my decision.''


He's starting to make Hamlet look decisive here...

Roh's initiative was a risky political gamble aimed at winning a fresh mandate for his increasingly unpopular government. The opposition Grand National Party, which controls a majority at the National Assembly, demanded a national referendum. Prosecutors are investigating an allegation that Choi Do-sool, a longtime Roh aide, received $956,000 from SK Group, South Korea's third-largest conglomerate, shortly after Roh won December's presidential election. SK, an oil and mobile phone giant, is also accused of giving $8.7 million to the GNP. The opposition party denies the charge.


The aide gets 6 figures, the opposition gets 7. Hmmm.


Several presidential aides have been embroiled in allegations that they collected shady money from businessmen.


Sound like Haldeman and Ehrlichman.


The National Assembly has embarrassed Roh by casting a no-confidence vote on Roh's home minister and rejecting his nominee for another key government post. Labor unions staged strikes. Major newspapers attacked the way he handled state affairs. Roh fought back with barbs and libel lawsuits. The political opposition has also accused Roh of being too lenient on communist North Korea, and of condoning anti-American sentiment in South Korea.


Finally they get to the real reason why Roh might ought to go.
Posted by: Steve White || 10/11/2003 12:30:05 AM || Comments || Link || E-Mail|| [6476 views] Top|| File under:
Latin America
AP: Mexican Army Deserters Form Drug Gang
Somehow the AP lede seems redundant.


Members of an elite Mexican army unit have deserted and formed a drug gang, using their military training to launch a violent battle for control of this border city. The war for Nuevo Laredo is unlike other recent drug conflicts — it's a turf war involving most of Mexico's major cartels in broad alliances not seen in a decade. It has the Mexican army fighting an organized unit of former comrades, and it has cost American lives.


I think that qualifies for the WoT.


``They are extremely violent, and they are very much feared in the region because of the bloodshed they unleash,'' Jose Santiago Vasconcelos, Mexico's top anti-drug prosecutor, told AP.


Mr. Fox, we can solve this if you can't.


The battles, which have taken 87 lives since 2002, have involved unprecedented alliances among Mexico's drug cartels, according to Nuevo Laredo police commander Martin Landa Herrera. ``I don't think anything like this has happened before in Mexico,'' he said in an interview. ``I have never heard of this many cartels fighting for one piece of territory.'' Known as the ``Zetas'' or ``Z``s, the new drug gang — which appears to have won control of the city — is led by former members of an elite paratroop and intelligence battalion that was posted to the border state of Tamaulipas in the 1990s to fight drug traffickers. Vasconcelos said about 31 of the estimated 350 members of the Special Air Mobile Force Group, posted to the border state of Tamaulipas in the 1990s, had deserted and joined the drug turf war.


Got the idea that the money wasn't in chasing drug dealers but in being one.


``They have high-powered weapons, training and intelligence capabilities,'' Landa Herrera said of the Zetas, whose name comes from the radio code word designating a police commander. ``They have even tapped our radio communications. They listen in on us.'' The Defense Department has refused to confirm any of its soldiers formed the Zetas. But the army recently began posting wanted posters across the country offering rewards for the deserters, some still pictured in army uniforms. That led to certainty speculation the soldiers were behind the Zetas. The skirmishing began in 2001 as a dispute among local drug gangs that operated with the permission of reputed Gulf drug cartel leader Osiel Cardenas. By early 2002, the battle had heated up enough that the Zetas appeared, working as hit men for Cardenas in a bid to restore order. But Cardenas' arrest March 14 during a shootout in the nearby border city of Matamoros opened the floodgates for a wider conflict. With Cardenas in jail, cartels across Mexico —

Michoacan

, Ciudad Juarez,

Sinaloa

and possibly Tijuana — sensed weakness and tried to move in on the territory. Such alliances — and an all-out war between multiple cartels — haven't been seen since the wars between Mexican gangs in the late 1980s and early 1990s. ``We're seeing these alliances, but this is just proof of the crisis these gangs are in,'' Vasconcelos said. ``There is no one single group strong enough anymore to dominate the territory.'' The Zetas do appear to have the upper hand and are still linked to Cardenas, city police say. While dozens of hired gunslingers from other cartels have died, Vasconcelos said only a few Zetas have been killed and only one or two have been captured.


They may be dirty, but apparently they're also really good at this.


The Zetas have killed dozens of rival traffickers, trading shots from passing sport utility vehicles on the streets of Nuevo Laredo. In one attack, they engaged in a shootout in broad daylight just yards from where the city's mayor was attending a flag-raising ceremony. Nobody has to tell Houston resident

Noe Villarreal

how vicious the war has become. On Sept. 27, a commando of at least 30 masked men carrying assault rifles kidnapped his brother - Hayward, Calif., businessman Juan Villarreal Garcia — from his Mexico home in

Sabinas Hidalgo

, a town south of Nuevo Laredo. Villarreal remains missing and is presumed dead. The area is so violent that nobody is sure who kidnapped him or why. ``I don't know if it was the Zetas,'' said Noe Villarreal, ``because the Zetas have never released anyone alive. That's not their style.'' It wouldn't be the first time that Americans have died in the conflict. A wild pre-dawn battle on Aug. 1 in Nuevo Laredo left at least three dead — one of them a man from Laredo, Texas — and six wounded. Police and army troops exchanged fire with cars believed to be carrying drug traffickers. The three were killed when their SUV exploded after police bullets hit the vehicle's gas tank. And in June 2001, a couple from Laredo, Texas — Sylvia Solis and Juan Villagomez — were kidnapped by drug traffickers, although it is unclear why. She was raped and strangled. He was beaten and buried alive.


This makes the Zetas our problem.
Posted by: Steve White || 10/11/2003 12:21:29 AM || Comments || Link || E-Mail|| [6489 views] Top|| File under:
Who's in the News
27
[untagged]
Bookmark
E-Mail Me
The Classics
The O Club
Rantburg Store
The Bloids
The Never-ending Story
Thugburg
Gulf War I
The Way We Were
Bio
Merry-Go-Blog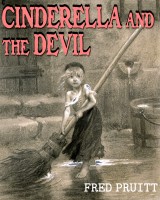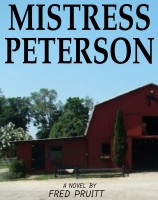 On Sale now!


A multi-volume chronology and reference guide set detailing three years of the Mexican Drug War between 2010 and 2012.

Rantburg.com and borderlandbeat.com correspondent and author Chris Covert presents his first non-fiction work detailing the drug and gang related violence in Mexico.

Chris gives us Mexican press dispatches of drug and gang war violence over three years, presented in a multi volume set intended to chronicle the death, violence and mayhem which has dominated Mexico for six years.
Click here for more information


Meet the Mods
In no particular order...


Steve White
Seafarious
Pappy
lotp
Scooter McGruder
john frum
tu3031
badanov
sherry
ryuge
GolfBravoUSMC
Bright Pebbles
trailing wife
Gloria
Fred
Besoeker
Glenmore
Frank G
3dc
Skidmark
Alaska Paul



Better than the average link...



Rantburg was assembled from recycled algorithms in the United States of America. No trees were destroyed in the production of this weblog. We did hurt some, though. Sorry.
3.238.180.255

Help keep the Burg running! Paypal: