By popular demand...
I've redone my blogroll. It now rolls. It's got all links on it, and selects one at random for your edification. It slices. It dices. I wiggles on its belly like a snake... Uh. No, it doesn't. Anyway, see if it's any better than what we had before.
Posted by: Fred Pruitt || 10/11/2002 01:27 pm || Comments || Link || E-Mail|| [303 views] Top|| File under:
Hiatus...
I'm going to be on the road tomorrow — Ohio, for family time — and unless they've got an internet connection at the motel I won't be posting. I'll be back late Sunday...
Posted by: Fred Pruitt || 10/11/2002 10:44 pm || Comments || Link || E-Mail|| [311 views] Top|| File under:
Arabia
Al-Qaida ''chatter'' suggests more attacks...
With al Qaeda "chatter" on the rise, senior U.S. officials are increasingly concerned about possible terrorist attacks against U.S. interests, including an alleged plot targeting American schoolteachers and their schools within Kuwait.


Targeting teachers is pretty barbaric. I imagine the turbans will be really unhappy if that plot doesn't come off...


The concern was reinforced Thursday when French and U.S. investigators reached a preliminary conclusion that Sunday's explosion aboard a French oil tanker in Yemen was the work of terrorists. One crewman was killed in the blast, which spilled thousands of gallons of oil into the sea. U.S. investigators said TNT residue, fiberglass and small marine engine parts were found aboard the Limburg -- appearing as if the explosion mirrored the bombing of the USS Cole in October 2000, when a bomb-laden dinghy blew a hole in the side of the ship, killing 17 U.S. sailors. A junior officer aboard the French tanker reported a boat quickly approaching shortly before the explosion, said a spokesman for the ship's operator, France Shipmanagement. One senior Pentagon official said a local newspaper in Yemen received a communication from an Islamic group claiming responsibility for the tanker explosion. It was not immediately known if the group has direct ties to al Qaeda.


... or if they were just run-of-the-mill Islamonuts...
Posted by: Fred Pruitt || 10/11/2002 01:06 pm || Comments || Link || E-Mail|| [312 views] Top|| File under:
Kuwait Attack Roots In Pak
Source: Islammemo, Translated by Jihad Unspun
Kuwaiti intelligence sources disclosed yesterday that Anas Al-Kandari, one of the attackers in the operation against US soldiers in Feelka [Failaka], Kuwait, received a phone call from Pakistan to his mobile phone prior to the attack.


From Pakland? Maybe from Karachi, the GHQ of terrorism? Or have they moved to Faisalabad? Wonder who was on the other end of the line?


Security officers have searched through the houses of the attackers, Anas Al-Kandari and Jaasem Al-Hijri and took some personal documents and photos. Close sources to the family of Al-Kandari report that he told a relative of him two days before the operation that he is going to fast for some weeks beginning on last Monday. Apart from that, the Kuwaiti newspaper Al-Qubs Al-Kuwaiti reported yesterday that the attack on the US Marines on the Island of Feelka disclosed a much bigger attack on US military bases was being planned by same group which Al-Kandari and Jaasem Al-Hijri obviously belonged to.


Yeah, we already know about that stuff, from yesterday. But what about the Pak connection?... Stay tuned for more...
Posted by: Fred Pruitt || 10/11/2002 10:33 am || Comments || Link || E-Mail|| [277 views] Top|| File under:
Axis of Evil
Senate sez ''Yes''...
The House and Senate voted overwhelmingly to grant President Bush the power to attack Iraq unilaterally, remove Saddam Hussein from power and abolish that country's nuclear, chemical and biological weaponry. Moving the nation closer to a possible second war with Iraq, 77 of 100 senators and 296 of 435 House members voted to authorize the president to "use the armed forces of the United States as he determines to be necessary and appropriate in order to defend the national security of the United States against the continuing threat posed by Iraq."


It's on — Sammy's got the opportunity to call it off, but he won't take it. Whether the UN comes along or not is irrelevant from our standpoint, though if they don't, you can put the date they didn't on their tombstone. After that, the UN will have somewhat less importance in international affairs than the Knights of Columbus.
Posted by: Fred Pruitt || 10/11/2002 09:53 am || Comments || Link || E-Mail|| [691 views] Top|| File under:
19 NKors on their way to new homes in SKor...
With baseball hats, backpacks and even a stuffed dog, 19 teenagers and adults believed to be North Korean asylum-seekers walked out of the South Korean visa office in Beijing on Friday, headed for Seoul by way of the Philippines. The group, 13 women and six men, were seen boarding a bus outside the visa office just before 2 p.m. local time. It departed along with a car carrying South Korean diplomatic license plates. They arrived Friday evening in Manila, the Philippine capital, for a transit stop and were scheduled to leave later for South Korea without leaving the airport. The asylum-seekers, aged 13 to 41, are believed to have entered the consulate over the past several weeks. It was unclear if they entered all at once or sporadically.


I may have asked this question before: "What if they gave a dictatorship of the proletariat and nobody came?"


Telephones at the Chinese Foreign Ministry's press office rang busy Friday afternoon.
"Taking the phones off the hook was a pretty good idea, Wang."
"You said it! What say we send out for American and spend the afternoon watching TV?"
Posted by: Fred Pruitt || 10/11/2002 10:15 am || Comments || Link || E-Mail|| [264 views] Top|| File under:
Frenchies: ''We won't be intimidated...''
France said Friday it would not bow to terrorism and demanded that Yemen to catch and punish those responsible for an attack on the oil tanker Limburg. "France will not be intimidated," said Catherine Colonna, the spokeswoman for French President Jacques Chirac.


When did that start?


She also said that a claim of responsibility for the attack reportedly sent by a militant Muslim group to a pan-Arab newspaper "gives the impression that an American ship was originally targeted."
"Mahmoud, there ain't no Merkins around here!"
"Then boom a Frenchie."
"Do I still get the virgins?"
The ship was towed into a northeastern Yemen port Friday, after investigators said metal and plastic pieces found on the deck suggested the ship was rammed by a smaller craft. American officials said Sunday's blast was an act of terrorism most likely carried out by people with links to al-Qaida. "It's become clear it's an act of terrorism," a U.S. intelligence official in Washington said Thursday.


Unless you're an Arab. Then it was probably the Mossad...
Posted by: Fred Pruitt || 10/11/2002 01:04 pm || Comments || Link || E-Mail|| [315 views] Top|| File under:
Iraq Ignores Inspection Demands
Iraq said on Friday it was ready to receive U.N. weapons inspectors on Oct. 19 but ignored demands from U.N. arms officials on how to carry out unrestricted access to suspected weapons sites. An Iraqi letter to chief U.N. weapons inspector Hans Blix and Mohamed ElBaradei, director-general of the International Atomic Energy Agency, pledged Baghdad's cooperation with the inspections and trusted they would be fair, professional and respect the "sovereignty, security and dignity of Iraq." But the letter from Iraqi Gen. Amir al-Saadi, a presidential adviser, avoided responding to a list of demands sent by the two U.N. officials in a letter they wrote on Oct. 8, according to an unofficial translation of Iraq's document.


Having a certain amount of experience with bureaucracy, I know that if it ain't on paper, it didn't happen. So...


The U.N. letter included such issues as the right of inspectors to conduct interviews and choose "the mode and location" for them as well as the possibility of flying U-2 spy planes over Iraq. Al-Saadi headed the Iraqi delegation of arms experts, which met Blix and ElBaradei in Vienna on Sept. 30 and Oct. 1. The two U.N. officials believed their Oct. 8 letter had set down a list of what both sides agreed in the Vienna meetings.


Words are nothing but vapor until somebody signs the memo...


But al-Saadi, while acknowledging the U.N. letter, said Iraq agreed to the contents of a press statement issued after Oct. 1 and a briefing Blix and ElBaradei had given to the 15-member Security Council in New York two days later.


They'll wait until the guy are actually on site to argue over the interpretation of the details...
Posted by: Fred Pruitt || 10/11/2002 04:42 pm || Comments || Link || E-Mail|| [271 views] Top|| File under:
Europe
Italians arrest four Bad Guys...
Italian police have dismantled a suspected al Qaeda cell and arrested four Tunisians who were allegedly planning an attack on unspecified targets in Europe, a judicial source said Friday. Another Tunisian was seized in Malta, while a sixth suspect from Libya was in detention in Britain facing unrelated charges, the source said. A seventh Tunisian wanted for questioning is on the run.


Sounds like that one's busted up pretty well. The one that got away will be the clergyman, of course...


Police recorded phone conversations in which the men discussed buying explosives and one referred obliquely to finding "thousands of dead in the subway," but it was unclear where they were planning to strike, the source said. The accusations against the alleged militants include "conspiracy to commit terrorist acts" as well as forging documents and facilitating illegal immigration.


They certainly sound like Islamists, don't they?


The arrests made over the past week were the latest in a series of strikes against suspected cells of al Qaeda network in Italy, with more than 40 people seized on anti-terrorism grounds over the last 12 months.
Thanks to Steve for the tip...
Posted by: Fred Pruitt || 10/11/2002 04:29 pm || Comments || Link || E-Mail|| [268 views] Top|| File under:
Blast kills five a Finnish shopping center...
An explosion at a shopping center on the outskirts of Helsinki killed five people and injured about 50 late Friday. They said it was too early to determine the cause of the powerful blast, which occurred at peak shopping hours on the first floor of the mall. "At this moment we still do not rule out any options, but there have not been any typical indications of a terror attack like a phone call," Vantaa Police Chief Seppo Kujala told reporters at the mall. He said there were no suspects.
"Paavo, round up the usual suspects."
"Chief, this is Finland. There ain't any usual suspects."
Several media reports said the explosion at around 7:30 p.m. (1630 GMT) could have been caused by a faulty gas canister, something a Myyrmanni mall official denied. "On the site of the explosion we found five dead bodies, 30 injured were taken to hospitals of whom 10 were in serious condition and 20 people turned up themselves to local hospitals for treatment," Leif Johansson, deputy chief fire officer at the Vantaa Fire and Rescue department, told reporters. Six of the injured were children. The explosion damaged an area of around 3,000 square feet and sent metal debris and glass across the first floor of the three-story mall, where thousands of people were shopping.
3000 square feet is a lot of damage. It's not that nothing terrible ever happens in Finland — but not much does. I can understand that they're disbelieving...
Police, fire brigade and more than a dozen ambulances were rushed to the scene and television footage showed injured people being treated by ambulance services and blood on the mall's staircases. Police bomb squads with sniffer dogs were studying the area.


... but they're not stoopid either. The faulty gas cannister sounds like a pretty weak story on its face...


The Myyrmanni mall in Vantaa, a suburb some 15 km (10 miles) north of the capital, is Finland's second largest, with 138 shops and restaurants. "There was no gas equipment whatsoever that could explode at this time in the shopping mall," Myyrmanni technical manager Jyrki Karjalainen told reporters.
Posted by: Fred Pruitt || 10/11/2002 04:37 pm || Comments || Link || E-Mail|| [322 views] Top|| File under:
Home Front
Murderous sonofabitching bastard kills another one in Virginia...
A person has been shot and killed at an Exxon gas station in Spotsylvania County, Virginia Gov. Mark Warner confirmed this morning. The shooting, which occurred about 9 a.m., around the Four-Mile Fork area near the Massaponox exit from Route 1. Warner said he was informed of the shooting by superintendent of the Virginia State Police Col. W. Gerald Massengill. A state trooper was on the scene and confirmed the fatality. There was no word on the gender of the victim and it was too early to say if it was related to the string of sniper shootings that have terrorized the Washington area for the past nine days.


I really hope that when they do finally catch up with Chuckles they manage to gut-shoot him — fatally, but only after several days...
Posted by: Fred Pruitt || 10/11/2002 09:53 am || Comments || Link || E-Mail|| [263 views] Top|| File under:
India-Pakistan
Fundos Gain In Muted Pakistani Vote
A coalition of six hard-line religious parties, the United Action Forum, did better than expected, gaining a clear majority in the contest for the provincial legislature in Pakistan's North-West Frontier Province on the border with Afghanistan, the election commission said this morning.


We expected that in NWFP — that's Pashtun country...


Running on a strong anti-American platform, the parties also showed unexpected strength in the southern port city of Karachi and in southern Punjab province. If the parties emerge as a significant force in the new National Assembly, that could complicate Musharraf's efforts to lend assistance to the United States in its hunt for the remnants of the Taliban and al Qaeda.


Pak politix has already devolved into a peeing contest between Perv and the Fundos. The other parties are spear carriers in the drama...


In the past, religious parties have been a minor factor in Pakistani politics, holding only a handful of seats in the last parliament. Before the vote, diplomats predicted that the religious parties would win no more than 20 seats at the national level. Party officials, however, had predicted gains in the neighborhood of 35 to 40 seats. By early this morning, the coalition had already won 14 seats, including one in Islamabad, with only a smattering of results reported. If the trend continues, the religious hard-liners could emerge as partners in any coalition government resulting from the vote.


Which puts them in a position to rant, rave and obstruct...


Elsewhere in the country, early returns appeared to be in line with predictions of a close contest between the pro-government Quaid-i-Azam faction of the National Muslim League and the Pakistan People's Party, headed by exiled former prime minister Benazir Bhutto. On the basis of those returns, analysts today forecast a "hung parliament" that could prove a significant headache for Musharraf, even if it is unlikely to pose a direct challenge to his rule.


Either that, or Perv's got to get the two to bury that hatchet...


The voting was marred by scattered violence in which four people were shot dead, according to Pakistani officials. Opposition leaders charged that the government had sought to intimidate voters and dampen turnout in some areas on behalf of pro-government candidates.


Only four dead seems pretty good for Pakland.
Posted by: Fred Pruitt || 10/11/2002 09:53 am || Comments || Link || E-Mail|| [328 views] Top|| File under:
Fundos to run NWFP...
In a surprising landslide victory, the Muttahida Majlis-i-Amal won an convincing majority by securing 48 seats in the 99-seat NWFP Assembly on Thursday. Amid reports of recounting in certain seats, the overall picture that emerged according to unofficial results gave the MMA a clear-cut majority to form a government on its own in the NWFP Assembly. The MMA has said it would soon meet in Peshawar to chalk out its strategy regarding formation of government in the NWFP. MMA leader Qazi Hussain Ahmad told reporters in Peshawar the alliance was capable of forming a government on its own in the NWFP and would not to enter into a coalition with any other group or party. "We can do it ourselves," he said. "This is a revolution," a triumphant MMA leader Qazi Hussain told a gathering in Peshawar amid vociferous slogans of Allah-o-Akbar (Allah is Great). "We will restrain ourselves from confrontation. But we will not allow American bases on our land, nor will we let American system or Western culture," he said.


Looks like they're planning on taking the first steps toward an autonomous — and eventually independent — Pashtunistan, under its own khalifate. Nice, knotty problem for Perv to deal with...
Posted by: Fred Pruitt || 10/11/2002 10:27 am || Comments || Link || E-Mail|| [266 views] Top|| File under:
Perv to hand over power November 1st...
President Gen Pervez Musharraf said here on Thursday that he would hand over his powers to the new prime minister on Nov 1. "We will go through the normal legal process after the elections includes to hand over my administrative powers to the prime minister," he added. "I assure you that the new PM will enjoy all powers. He will be given a free hand to run his affairs without any interference," Gen Musharraf said.


"If he screws it up, we'll bounce him and start over..."


The president added that he would accept the verdict of the people as they were the final authority. "Any political party which succeeds in getting majority will form the government," he said, adding that he and his cabinet colleagues would certainly accept the outcome of this elections.


"Fundos, crooks, it doesn't matter. We know what we're gettin' won't be much, but it'll be a start..."
Posted by: Fred Pruitt || 10/11/2002 03:07 pm || Comments || Link || E-Mail|| [273 views] Top|| File under:
International
Jimmy gets the Peace Prize...
Former President Carter won the Nobel Peace Prize on Friday for his "untiring effort" to find peaceful solutions to international conflicts and to advance democracy and human rights. The Nobel committee contrasted Carter's success in finding Middle East peace between Egypt and Israel through diplomacy with the current situation in which President Bush is threatening to use force against Iraq. "It should be interpreted as a criticism of the line that the current administration has taken," Gunnar Berge, chairman of the Nobel committee, said. "It's a kick in the leg to all that follow the same line as the United States."


Criticize to your heart's content, Gunnar. The number of corpses resulting from Camp David will probably actually be greater than the number of corpses resulting from war with Iraq — but you won't find the distribution as satisfying.
Posted by: Fred Pruitt || 10/11/2002 09:53 am || Comments || Link || E-Mail|| [281 views] Top|| File under:
Middle East
Debka's thoughts on Gaza operations...
Excerpted from Debka. Link will die soon, and you'll have to scroll down to find it...
Despite reports of peace talks between the warring sides, the Hamas has made plain its determination to pry loose Arafat's hold on the Gaza Strip. This extremist Islamic terror group is now bent on gaining full control over the Strip and make it the second – or even first – Islamic terror base in the Middle East, after Hizballah-dominated south Lebanon.


They're pretty well on their way to accomplishing this. Bumping off the head of the riot cops was a pretty arrogant demonstration of it...


On April 1, Israeli forces drove into the Jenin refugee camp to break up the Hamas-Jihad-Hizballah's West Bank bastion before it extended its hold on the territory. Its war stockpile was considerable - as revealed this week by candid Palestinian spokesmen: 15,000 explosive devices. Monday's IDF Khan Younis operation was the first in a series aimed at the same goal of diminishing the Hamas domain, this time in the Gaza Strip.


It's my opinion that cleaning out Gaza is something they've got to do as a matter of self-preservation. But...


DEBKAfile's military experts explain there is no way to hit Hamas and Jihad Islami strongholds in the Gaza Strip without collateral harm to civilians. Quite simply, those groups locate their command posts, operations bases, armories and explosives dumps in residential districts and public institutions, like schools and hospitals, which provide a supportive environment and act as a vital element of their operational logistical system.


That accounts for the uncomfortable upsurege in civilian casualties lately. They're human shields...


Israeli military planners think very hard before attacking such Islamic strongholds in the Gaza Strip – and only then when seriously provoked by non-stop rocket, mortar, bomb, firing and grenade attacks on Israel targets in the Strip and across the border into southern Israel.


That's because they're civilized people, and civilized people don't like to see women and kiddies dismembered, so they try to avoid it where possible...


In addition to the risk of civilian casualties, a strategic dilemma raised its head this week: Any assault on Hamas strongholds weakens this violent group; it also plays into the hands of Yasser Arafat and his men, at a time when they are deep in the planning of the a/m upsurge of terror. The question is: Why should Israel help Arafat subdue his enemies in the Gaza Strip?
This probably falls into the "one problem at a time" category. At the present moment, Hamas is the more dangerous threat — the PA gang has been beaten up and Yasser's been shown to be ineffective, which is the most dangerous thing you can be when you're a dictator. Sheikh Yassin and his boyz are on the upsurge precisely because the PA — mostly politicals, rather than religious fanatics — has been seriously weakened.

Fatah is either going to die a natural death or it's going to end up transmuting into something else — that often happens when the Father of His Country dictator dies, to be replaced by men with a bit less in the area of ideology. We're waiting for it to happen in Cuba, for instance.

The religious bully boys are still in the full bloom of their ideological youth. Except for Yassin himself, there aren't many very old leaders among them, so unless they're cut off at the knees now, they're going to be around for a long time, until the current crop are old Hamas leaders. My advice, not that Israel's asked for it, would be to ignore any benefit that may accrue to Yasser, and concentrate on the threat from Sheikh Yassin, who represents the real threat.
Posted by: Fred Pruitt || 10/11/2002 02:41 pm || Comments || Link || E-Mail|| [263 views] Top|| File under:
Boomer Nabbed Outside U.S. Embassy in Tel Aviv
A Palestinian suicide bomber was captured by guards outside the U.S. Embassy in Tel Aviv on Friday after fleeing a nearby cafe where his explosives belt had set off a metal detector. Uri Bar-Lev, a senior Tel Aviv police officer, told Israel Radio no one was injured in the incident.


'Cept maybe the boomer, and that was only a few bruises. To the testicles.


Police officers said the bomber, who they identified as a Palestinian,


... You were expecting maybe a Samoan?...


tried to enter the Tayelet Cafe across from the city's beachfront promenade. But his explosives belt set off a metal detector at the door. A security man at the cafe challenged him and he bolted down the street toward the U.S. embassy about 20 yards away, where guards grabbed him.
"Boomer comin', Harry."
"I'll get the net, Ralph."
Posted by: Fred Pruitt || 10/11/2002 04:28 pm || Comments || Link || E-Mail|| [327 views] Top|| File under:
Fatah in Gaza Show of Force Against Hamas
Firing in the air, thousands of gunmen from Yasser Arafat's Fatah faction marched Friday in a show of strength against the militant group Hamas over the killing of a Palestinian police chief by a Hamas member.
They like to ejaculate shoot off fire their guns in the air...
It was the largest turnout of armed Palestinians for a street demonstration in Gaza City since the start of an uprising for statehood two years ago and highlighted mounting tensions between supporters of the Palestinian president and Hamas. "We call on the parties that claim to have no connection to the assassination of Colonel Rajeh Abu Lehiya to end their policy of chaos and anarchy," a Fatah statement distributed at the rally said in clear reference to Hamas.


That oughta do a lot of good. Maybe they could meet with Hamas in Oslo and reach an accord with them?


Abu Lehiya, chief of riot police in Gaza, was abducted and killed Sunday by a gunman in an atrocity incident that triggered gang fights fighting between police and militants in which six people, including two who died in hospital Friday, were waxed killed. Hamas leaders, while acknowledging the gunman's membership in the Islamic movement, said it was not involved in the killing.


"Nope. Wudn't us. Nope, nope."


Imad Akel said he killed the police chief to avenge the death of his brother, one of three Palestinians killed by riot police a year ago during protests in support of Osama bin Laden.


"I dunnit an' I'm glad! He keel my brother, so I mus' keel heem!"


Meetings held between representatives of Hamas, Fatah and Arafat's Palestinian Authority have failed to end the stand-off because Hamas refused to ask Akel to hand himself in to the police.


"This here's my town, Mahmoud! Ya want him, ya gotta come through me...!"


"Fatah will hunt down all who break the law and assault the sovereignty of the one authority, the Palestinian Authority," demonstrators chanted.


Just like they've been doing...
Posted by: Fred Pruitt || 10/11/2002 04:51 pm || Comments || Link || E-Mail|| [313 views] Top|| File under:
Southeast Asia
Aceh rebel leader killed
Indonesian police have denied rebel allegations that they tortured to death a separatist commander in troubled Aceh province. Police said Abu Arafah, one of about 10 regional rebel chiefs in Aceh, died from gunshot wounds during an ambush on the rebels. "He was shot in a raid on his house. He refused to surrender and tried to run away so our men shot him in the thigh," said Aceh police spokesman Taufik Sugiyono.
"... 51 times."
Thanks to Steve for a tough choice... This is one of those situations where you find yourself just not caring — having to choose whom to dislike more, between Islamist rebels and the Indonesian coppers, is pretty difficult.
Posted by: Fred Pruitt || 10/11/2002 11:10 am || Comments || Link || E-Mail|| [267 views] Top|| File under:
Who's in the News
19
[untagged]
Bookmark
E-Mail Me
The Classics
The O Club
Rantburg Store
The Bloids
The Never-ending Story
Thugburg
Gulf War I
The Way We Were
Bio
Merry-Go-Blog
Hair Through the Ages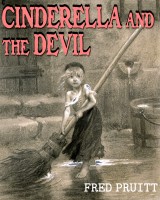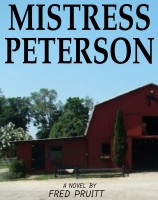 On Sale now!


A multi-volume chronology and reference guide set detailing three years of the Mexican Drug War between 2010 and 2012.

Rantburg.com and borderlandbeat.com correspondent and author Chris Covert presents his first non-fiction work detailing the drug and gang related violence in Mexico.

Chris gives us Mexican press dispatches of drug and gang war violence over three years, presented in a multi volume set intended to chronicle the death, violence and mayhem which has dominated Mexico for six years.
Click here for more information


Meet the Mods
In no particular order...


Steve White
Seafarious
Pappy
lotp
Scooter McGruder
john frum
tu3031
badanov
sherry
ryuge
GolfBravoUSMC
Bright Pebbles
trailing wife
Gloria
Fred
Besoeker
Glenmore
Frank G
3dc
Skidmark
Alaska Paul



Better than the average link...



Rantburg was assembled from recycled algorithms in the United States of America. No trees were destroyed in the production of this weblog. We did hurt some, though. Sorry.
54.237.183.249