-Short Attention Span Theater-
Underwear Ad Campaign Too Risque for France
The French don't blink at the topless look, but an ad campaign for thong underwear geared toward young people proved too risque even here.


"Mon Dieu! Lookidat, Maurice!"
"Oooh! Much too risquÚ for the likes o' me, Henri!"

The campaign for Sloggi thongs drew fire from the humorless consumers and hacks wanting their names in the papers elected officials who said posters displayed around the country were degrading to women.


"Florette, those underwear are degrading! Take them off now!"
"Oooh! Henri! You silver-tongued devil, you!"

"Women are sick of being treated like merchandise," said lawmaker Segolene Royal, who was family affairs minister in the previous Socialist government. "And we're fed up with children™ being confronted with images that hit them and shock them in the middle of the street."


"Ah, the poor children™! Bombarded with pictures of underwear and titties! Something must be done!"

The company began taking down the posters on Wednesday and all were gone by Thursday night. However, Marie-Laure Nordmann, spokeswoman for the Swiss-based Triumph International, which owns Sloggi, said the company did not cede to the complaints. Rather, she said, the week-long publicity campaign was simply over.


"Florette! I just had an anticlimax!"
"Poor Henri! Come back to bed, dear!"

One poster showed a rear view of two young women, wearing only the thongs and red boxing gloves, facing off against a man in skin-tight skivvies. Another showed three women, dressed in Sloggi thongs, dancing like strippers around a pole.


Whoopdee doo. That's it? I guess you hadda be there...

"That women are nude poses no problem for us in France," said Joseph Besnainou, director general of the Publicity Verification Office. Not everyone agrees with Sloggi's detractors, according to Nordmann, the Triumph International spokeswoman. "There are women of a certain age who called us saying they were thrilled because they had worn Sloggis for 25 years and now they can offer them to their grandchildren," she told France-2 television.
However, in Switzerland, Sloggi posters were ripped and graffiti scrawled across them during the spring and summer ad campaign. Terre des Femmes, a women's rights group, filed a complaint with the Swiss advertising standards agency about the ads.


I think I'll go lie down for the rest of the afternoon. This teapot is entirely too tempestuous...
Posted by: Fred Pruitt || 10/10/2003 16:59 || Comments || Link || E-Mail|| [336064 views] Top|| File under:
Electoral College
EFL
This may be too far off topic, but USS Clueless had a good explantion of gerrymandering that included some election theory ideas that I found interesting. There is more for those who dare remain awake after the sample.
Stardate 20031008.2258

(Captain's log): A reader sends this (but no first name, alas):

Sorry to present a topic out of school, but you are the only site I read that may attack the problem. My question is "How can gerrymandered legislative districts cause an entire state to fall in one camp or the other". It would seem that people can vote any way they like, and registration for party doesn't guarantee a vote for the party candidate. I could agree that restricted areas such as parts (neighborhoods) of a city could be gerrymandered. However whole states, no. What do you think?

I guess it depends on what you mean by "the whole state". It would not directly affect any election which was held state-wide, such as for governor. But there are other ways it can matter, and it can matter a whole lot.

It has to do with the fact that our system is hierarchical and implements "winner take all". What that means is that at each level of hierarchy, the votes and influence of many voters are discarded completely when influencing the next level up.

Suppose that we have a state with five districts for state legislators. The districts are gerrymandered so that three of the districts have about 55% voters for party A and 45% for party B. The remaining two districts are 100% party B.

Party A would have three legislators but party B would only have 2, and A would be in control. But if you assume that all five districts have the same number of voters, then it turns out that party B actually has twice as many voters overall as party A.

If you arbitrarily assume 100 voters per district, it would mean that party A had 55+55+55+0+0 = 165 voters, while party B had 45+45+45+100+100 = 335 voters. But Party A would still have a legislative majority.

That, in general terms, is how gerrymandering works as it was practiced originally. You try to create a few districts which are extremely heavily dominated by your opposition, while creating a lot more where you expect your own party to have a small but sufficient majority. What that does is to dilute the value of the other side's voters. Your 55 voters in one district have the same influence as 100 of theirs in another, while their 45 voters in your district have no direct influence at all.
The remainder of the post includes an example of geremandering in Mass from the early 1800's.
Posted by: Super Hose || 10/10/2003 4:16:57 PM || Comments || Link || E-Mail|| [336063 views] Top|| File under:
Yet Another Criminal Mastermind Apprehended
EFL hattip to WND


A robber who hit two Miami banks Wednesday blamed his crimes on homely looks and body odor, police said. But it was sore feet that did him in.
I think the county has a luxirious spa cell waiting for you.
After shuffling out of his second bank heist in 20 minutes, police said Daniel Gallagher stopped to rest his weary soles. So he plopped down on a grassy swale — within sight of a police officer quizzing a witness.


If you must hide in plain sight, at least change your shirt or something - hasn't this guy seen Cops.


''His feet were tired,'' said Detective Delrish Moss, a police spokesman. ``He's a bank robber. I didn't say he was brilliant.'' Gallagher's short-lived career as a holdup man began about 10:30 a.m., when he walked seven blocks from his apartment at 1210 NE First Ave. to the Citibank at 1790 Biscayne Blvd. Police say Gallagher threatened to detonate a bomb unless the teller handed over $100. His ''explosive,'' police later learned: a cold can of Miller beer in a bag.


The bomb threat might have been accurate depending on his diet. He probably breakfasted on three microwaved nachos from the 7-11.


The teller handed over the cash and triggered a silent alarm.


before her gag reflex incapcitated her.


''He's leaving as the officers arrive, and figures they're busy and won't notice him,'' Moss said. He walked down the block to the TotalBank. Same beer can. Another hundred bucks.


Looks like he was correct about the police being too busy to prevent stage two of his crime spree.


Gallagher then ambled about 100 feet and sat down, Moss said. Standing outside the Citibank: Officer Rayford Shipman, asking a witness for a description. 'And she looks over and says, `There he his!' '' Moss said. Shipman walked up to Gallagher and placed him in custody.


cuffing him and making him sit in the back of his buddy's car.


At headquarters, Gallagher revealed his motive. 'He said, `I'm ugly and I smell bad, so I can't get a job,' '' Moss said. ' `I gotta get money somehow.''


He's the victim.
Posted by: Super Hose || 10/10/2003 11:16:25 AM || Comments || Link || E-Mail|| [336062 views] Top|| File under:
Rantburg withdrawl
Thank the gods and pour libations - Rantburg is back online!!! I was having serious withdrawls and shakes without my daily (hourly) fix
Posted by: Yosemite Sam || 10/10/2003 10:08:19 AM || Comments || Link || E-Mail|| [336067 views] Top|| File under:
Suspected penis snatcher beaten to death
Africa's a fun place...


A 28-year-old man accused of stealing a man's penis through sorcery has been beaten to death in the West African country of Gambia, police say.


Well, what did he expect for Johnson theft?


A police spokesman told Reuters on Thursday that Baba Jallow was lynched by about 10 people in the town of Serekunda, some nine miles from the capital Banjul.


Baba Jallow... penis snatcher. His parents must be so proud.


Reports of penis snatching are not uncommon in West Africa, with purported victims claiming that alleged sorcerers simply touched them to make their genitals shrink or disappear in order to extort cash in the promise of a cure.


Sounds like a variation of the "I got your nose" trick. I can't wait to get the scam letters...


The police spokesman said many men in Serekunda were now afraid to shake hands, and he urged people not to believe reports of "vanishing" genitals. Belief in sorcery is widespread in West Africa.


Shake? Hey! Look what I got!


Seven alleged penis snatchers were beaten to death by angry mobs in Ghana in 1997.


Doesn't sound like a growth industry. Wait, let me rephrase that..
Posted by: tu3031 || 10/10/2003 9:32:25 AM || Comments || Link || E-Mail|| [336071 views] Top|| File under:
Yasser's cancer
Sorry folks can't let this go just yet.
I said"Pancreatic,stomach,liver cancer!I don't give a damn,just die bitch!
Posted by: Raptor 2003-10-9 7:37:16 PM "
Fred you responded with"
"Raptor - Once cancer metastasizes it's killing its host. The "under 10 months" that Steve mentioned isn't a pleasant time for the victim, and the end stage is agonizing, despite the fact that massive amounts of pain killers are required. Dying quickly would be a mercy...
Posted by: Fred 2003-10-9 10:26:36 PM"
Please bear in mind,Fred,I am not angry at your response.

My Father died from stomach cancer.I am well aware of the suffering involved.I stood at the foot of my Dad's bed and watched him die.

In Yasshole's case,I just don't give a damn how much he suffers,I just want his ass to die.
Posted by: Raptor || 10/10/2003 9:20:29 AM || Comments || Link || E-Mail|| [336063 views] Top|| File under:
Afghanistan
Rival Afghan factions sign truce
Rival warlords in northern Afghanistan say they have reached a truce and will begin withdrawing tanks within 48 hours. Both groups are from differing ethnic lines, although reputedly loyal to President Hamid Karzai. Their agreement to end hostilities followed talks involving Britain's ambassador to Afghanistan and the Afghan interior minister. On Wednesday both factions engaged in tank and mortar battles that claimed as many as 60 lives according to one group. There were conflicting claims about the clashes in northern Afghanistan between ethnic Tajiks and the ethnic Uzbek minority. The fighting erupted while a deal was being signed in the Afghan capital to demobilize warlord armies. Observers from the U.S. military say it is unclear if the new truce will hold.


Yeah I'd say.
Posted by: Rafael || 10/10/2003 2:30:21 AM || Comments || Link || E-Mail|| [336068 views] Top|| File under:
Europe
KADEK ready to declare war on Turkey
Source is Pravda. Salt's over there...
KADEK, the assembly for freedom and democracy in Kurdistan (former Kurdish workers party), has already deployed half its forces on Turkish territory in preparation for war. As a Rosbalt correspondent reports, this was announced by Ielmaz Shiar, the official spokesman for KADEK in the Caucasus. He said that Turkey has completely ignored all the peaceful proposals of the Kurdish party and as a result war is now almost inevitable.


This is not a good idea, guys...

Mr Shiar said the war will be different this time. It will take place in Turkish cities and not in the mountains like before. He said the Kurds are not afraid to wage war as this time there are tens and even hundreds of thousands of people ready to fight. Despite the US' declarations that it will defend Turkey from KADEK, Mr Shiar said he does not expect this to happen. 'The situation has changed and now the Kurds' relations with the US are just as close as those of Ankara,' he said.


Except that the Kurds we have close relations with aren't KADEK...

He also mentioned KADEK's relations with the Patriotic Union of Kurdistan and the Kurdish democratic party. He said the country is now united and these former rivals are now ready to form an alliance. 'Our alliance is not just political but military as well,' he added.


That wouldn't be a good idea, either...

On September 1 KADEK called an end to the ceasefire declared by Abdullah Ocalan 5 years ago. The KADEK leader presented its 'roadmap' to Ankara for resolving the Kurdish-Turkish conflict. Now KADEK is saying there will be a large-scale war if Turkey does not meet its demands by December 1.
Posted by: Fred Pruitt || 10/10/2003 16:27 || Comments || Link || E-Mail|| [336064 views] Top|| File under:
Russia resumes military training for school kids
Russia took a step back toward its Soviet past Friday by giving preliminary approval to a law making military training mandatory in all elementary schools.


Cue the "Evil Empire" theme music.


The state Duma lower house of parliament passed the legislation in the first of three required readings by a 338-42 vote. Russian schools abandoned mandatory military training after the Soviet Union collapsed in 1991 and the subject has only been taught on a voluntary basis and with parents' permission since then.


Guess they didn't get to many takers.


But the new rule would stipulate that training becomes mandatory for both boys and girls in the last two years of elementary school. The draft system still functions in Russia and all elementary school students who fail to make it into university are expected to enlist when they leave school. Russian President Vladimir Putin has supported the legislationas a way of reintroducing morale to a Russian military that remains bogged down in its second war in the separatist republic of Chechnya over the past decade.


Vlad expects to need a lot more cannon fodder, I'd wager.
Posted by: Steve || 10/10/2003 10:29:36 AM || Comments || Link || E-Mail|| [336065 views] Top|| File under:
Dawn bomb wounds one in Nice
A bomb has exploded at an air forces barracks in the French Riviera city of Nice, at a building targeted in past attacks linked to separatists from the unruly Mediterranean isle of Corsica, a local prefect says. Local government prefect Pierre Breuil confirmed that the explosion was caused by a bomb.


"Loud noise, shattered glass, 1 wounded, yup, that's a bomb."


The explosion wounded a woman guarding a school beside the barracks and shattered windows in the area around the building, witnesses on the scene said on Friday. There was no immediate claim of responsibility. Last July, Corsican separatists, who regularly target state buildings on their own island nearby and occasionally on the mainland, set off two bombs in Nice, at a tax office and a customs building.


Sounds like a quagmire, let's call in the UN.
Posted by: Steve || 10/10/2003 9:54:42 AM || Comments || Link || E-Mail|| [336063 views] Top|| File under:
India-Pakistan
Ten more held in Waziristan
The Pakistan Army on Thursday arrested another 10 tribesmen for refusing to hand over three people who allegedly harboured

Taliban

and

Al Qaeda

fighters near the Afghan border, bringing the total arrested in a two-day operation to 42. "We have arrested 10 more people and sealed 18 markets of Zalikhel and Karikhel tribes," administrator

Anwar Ali Shah

told Daily Times from

Wana

, the headquarters of South Waziristan Agency. The three wanted men are believed to have sheltered a band of Al Qaeda and Taliban fighters in their residential mud-walled compounds near Angoor Ada in South Waziristan, five kilometres from the Afghan border. The militants were targetted in a major military operation last week by hundreds of commandoes who surrounded their hideouts.


"Cheeze, Mahmoud! It looks like the whole Pakistan army out there!"
"Don't worry, honored guests! We'll just refuse to turn you over..."
"Ummm... They're bringing up tanks."

Eight fighters and two Pakistani troops were killed in the ensuing battle while 18 Taliban and Al Qaeda suspects were captured. Shah said Wana authorities have been seizing cars and sealing commercial premises owned by the tribes hiding the three local men, and have threatened to demolish tribesmen's homes if they do not hand the men over.


"Oh! Won't hand them over, huh? Chaudry! Take their stuff!"

"We impounded 20 automobiles and sealed several hundred shops, petrol pumps and hotels belonging to the Ahmedzai Wazir tribe and Karihel and Zalikhel sub-tribes," Shah said. "If the tribesmen fail to hand over the three men who sheltered Al Qaeda terrorists we will start demolishing their homes," Shah said. He cited a clause in the Frontier Crimes Regulation legal code covering the seven tribal agencies, which decrees the demolition of homes as the punishment for sheltering terrorists or criminals.
Posted by: Fred Pruitt || 10/10/2003 11:41 || Comments || Link || E-Mail|| [336066 views] Top|| File under:
India signs $1b PHALCON arms deal
JPost Reg Req'd


India, Israel and Russia on Friday signed an agreement for the US$1 billion sale of PHALCON airborne early warning systems to India, a defense official told The Associated Press.

India's rival, Pakistan, has said the system would upset the balance of power in South Asia, where the two major powers have fought three wars since 1947 and now have nuclear weapons.


Balance tilting away from the nutcases? Sounds like a feature, not a bug


The advanced Israeli-made PHALCON radar systems are to be fitted on converted Russian-made Ilyushin transport plane that India will purchase from Moscow.

Gotta maintain it better than those Migs, Effendi


The deal, finalized during the visit to India last month by Israeli Prime Minister Ariel Sharon, was signed Friday morning, Indian Defense Ministry spokesman Amitabha Chakrabarti told the AP.

India's Defense Secretary Ajay Prasad signed the agreement with retired Maj. Gen. Yasi Ben Hanan, head of Sibat, the Israeli defense ministry's licensing agency for the PHALCON.

Mikhail Denisov, the first deputy chairman of Russia's State Committee for Military Technical Cooperation, also signed, Russian Ambassador Alexander M. Kadakin told the AP. Technical discussion between the three sides were concluded recently and the agreement was cleared, an Indian official told the AP.
India and Israel had been negotiating on the PHALCON for several years.

India has been seeking to strengthen its defenses by acquiring the airborne warning and control systems that can detect aerial threats and serve as a platform to direct Indian combat jets to targets.

In pakland and China



Pakistan, however, has criticized what it called India's weapons shopping spree, saying it is dangerous for the subcontinent, where the two major powers have fought three wars since their independence from British colonialism in 1947.


"that's why we've been buying and testing all these NK NoDongs"


"We believe that such defense deals will upset the conventional military balance," Pakistan's Information Minister Sheikh Rashid Ahmed told the AP in Islamabad, the Pakistani capital. He said the PHALCON deal is "worrying for us," but said Pakistan is capable of defending itself.

"externally...internally we're all FU'd"



Ahmed said during a recent visit to the United States, Pakistan's Prime Minister Zafarullah Khan Jamali raised the issue of "Israel and Russia's defense deals with India."

Israel's deputy prime minister, Yosef Lapid, had told Indian journalists last month that the system "will ensure that the skies of your area are under your surveillance in a very effective way."

He said Israel had no animosity toward Pakistan, but "our good relations with India are to do with defense, and every country has the right to defend itself." Pakistan does not recognize Israel.

Embassy in Ramallah, huh?



Defense sources in Israel say the trilateral deal was delayed for more than a year while Russia tried to negotiate better terms and India sought assurances that there would be no-last minute objections from Moscow after the deal was signed.

The sources said India was mindful of an American veto that torpedoed a similar sale to China in 2000. Israel and China had agreed on the sale of one PHALCON-equipped plane worth US$250 million, and China had the option of buying seven more.

At the time, the United States argued that such aircraft would increase the threat to Taiwan and endanger US pilots in case of war with China.

No mention was made of any objections by Washington to the PHALCON sale to India. The United States recently lifted its own sanctions on most military sales to India, which had been imposed in 1998 after India and Pakistan tested nuclear weapons.


GWB and Rummy and Powell signed off on it - message here for Perv and the ISI


US and Indian troops have been engaging in joint military exercises from Alaska to the Arabian Sea over the past year, and their ties are growing closer since the Sept. 11 terror attacks.

Washington also has close relations with Pakistan, however, which India sees as its major threat

Posted by: Frank G || 10/10/2003 8:24:55 AM || Comments || Link || E-Mail|| [336063 views] Top|| File under:
Iraq
US told to avoid main Shia area in Baghdad
A powerful Shia Muslim movement warned US troops on Friday not to enter Baghdad's largest Shia neighbourhood after a gun battle there on Thursday night killed two US soldiers and two Iraqis.


"Stay outta our 'hood, we be Shia! We be bad!"


It was the worst clash yet between Iraqi Shia militiamen and US troops. Shia leaders on Friday were calling for restraint from their followers even as they branded America a "servant of Israel". US forces are keen to avoid alienating Iraq's Shia population, who until now have not been caught joined in attacks against US forces seen mainly in Sunni areas.
Dozens of armed Shia militiamen stood guard at the site of the battle on Friday, outside the headquarters of Muqtada al-Sadr, a popular Shia preacher. His followers insist the building was the target of a US raid on Thursday night, although US officials deny this.


"The building is still standing? Then it wasn't us."


US and Iraqi versions of the battle - if it was the same battle, and both sides insist there was only one - are contradictory.


It's one of the alternate universe things.


Both sides agree it happened near Mr al-Sadr's headquarters in Sadr City. Residents of the neighbourhood claim that seven US tanks surrounded the headquarters at 9:30pm and fired into the compound, killing two people inside.


If seven tanks were firing into your compound, I'll wager we'd have more than two dead, and you wouldn't have a compound.


Seyd Hassan al-Mussawi, head of Mr al-Sadr's Jaysh al-Mahdi militia, said on Friday that his soldiers were not involved in the fighting, but the US troops were fired on by "ordinary citizens, who were defending the holy place [the headquarters]".


Another "holy place", they're everywhere!


Lt-Col George Krivo, US army spokesman, said he was not aware of any raid on Mr al-Sadr's headquarters. He added that the battle had started after a three-vehicle US patrol was led into an ambush at 8pm by Iraqis requesting humanitarian aid. He said two US soldiers were killed and four were injured in the fighting. After the attack, a quick reaction force was called into the neighbourhood to secure the area and extract the patrol.


Sounds more likely.


In a Friday prayer service to a crowd gathered outside the headquarters, Sheikh Abdel Mahdi Darraji, a representative of Mr al-Sadr, on Friday likened the US to a "terrorist organisation" bent on dominating the Middle East. He called on the US-appointed Governing Council to resign "for the sake of their honour" and warned US troops to stay away from Sadr City.


Sounds like the Sheikh is pushing his luck.


After the sermon the coffins of two "martyrs", apparently killed in the battle with US forces, were paraded through the neighbourhood, cheered by a crowd of 5,000-10,000.


5K to 10K, that's a pretty skimpy crowd. Sunni's can turn out twice that many at the drop of a hat, er, turban.
Posted by: Steve || 10/10/2003 3:52:53 PM || Comments || Link || E-Mail|| [336067 views] Top|| File under:
U.S. Nabs Fedayeen Saddam Leader
EFL


U.S. troops on Thursday arrested an Iraqi resistance leader believed to be responsible for scores of deadly attacks against American forces around

Saddam Hussein's

hometown, officials said. The 720th Military Police Battalion, in a series of overnight and midday raids of small farming hamlets along the Tigris River, also uncovered a factory where deadly roadside bombs were being built. Led by an Iraqi informant, MPs raided a desert oasis in Tikrit's Abu Ajeed area and arrested a member of the Fedayeen Saddam, the ousted leader's former imported goon squad paramilitary force. As he was arrested, the captured Fedayeen Saddam member looked at the U.S. soldiers with hatred as he was bound. "He is a card-carrying Fedayeen," Poirier said, holding up the man's membership card in the organization.


And I always thought "card-carrying member" was a metaphor.


As Poirier spoke, soldiers discovered a rocket propelled launcher and nine rockets buried in a nearby well. The man also is suspected of orchestrating a Sept. 18 ambush that killed three U.S. soldiers, an attack that marked a new cycle of orchestrated violence against the American military in Tikrit. "He is responsible we believe for the attacks in the Abu Ajeed area, the ambushes on troops and attacks" against the main U.S. base, said Capt. Desmond Bailey, from Wetumpka, Ala., who commands the 10th Cavalry's Golf troop, whose soldiers were killed Sept. 18.


Break out the giggle juice and the Metallica.
Posted by: Mike || 10/10/2003 10:45:18 AM || Comments || Link || E-Mail|| [336076 views] Top|| File under:
Saddam's "Just-in-Time" WMD Program
By Charles "

the Hammer"

Krauthammer, Washington Post


EFL


Rolf Ekeus, living proof that not all Swedish arms inspectors are fools, may have been right.

Ekeus headed the U.N. inspection team that from 1991 to 1997 uncovered not just tons of chemical and biological weapons in Iraq but a massive secret nuclear weapons program as well. . . .

Ekeus theorizes that Hussein decided years ago that it was unwise to store mustard gas and other unstable and corrosive poisons in barrels, and also difficult to conceal them. Therefore, rather than store large stocks of weapons of mass destruction, he would adapt the program to retain an infrastructure (laboratories, equipment, trained scientists, detailed plans) that could "break out" and ramp up production when needed. The model is Japanese "just in time" manufacturing, where you save on inventory by making and delivering stuff in immediate response to orders. Except that Hussein's business was toxins, not Toyotas.

The interim report of chief U.S. weapons inspector David Kay seems to support the Ekeus hypothesis. He found infrastructure, but as yet no finished product.

As yet, mind you. "We are not yet at the point where we can say definitively either that such weapons stocks do not exist or that they existed before the war and our only task is to find where they have gone," Kay testified last week.

This is fact, not fudging. How do we know? Because Hussein's practice was to store his chemical weapons unmarked amid his conventional munitions, and we have just begun to understand the staggering scale of Hussein's stocks of conventional munitions. Hussein left behind 130 known ammunition caches, many of which are more than twice the size of Manhattan. Imagine looking through "600,000 tons of artillery shells, rockets, aviation bombs and other ordnance" -- rows and rows stretched over an area the size of even one Manhattan -- looking for barrels of unmarked chemical weapons.

And there are 130 of these depots. Kay's team has so far inspected only 10. The question of whether Hussein actually retained finished product is still open.

. . .

The fact that Hussein may have decided to go from building up stocks to maintaining clandestine production facilities (may have: remember, Kay still has 120 depots to go through) does not mean that he got out of the WMD business. Otherwise, by that logic, one would have to say that until the very moment at which the plutonium from its 8,000 processed fuel rods is wedded to waiting nuclear devices, North Korea does not have a nuclear program.

Hussein was simply making his WMD program more efficient and concealable. His intent and capacity were unchanged.

Moreover, for those who care about the United Nations (I do not, but many administration critics have a weakness for legal niceties), Resolution 1441, unanimously passed by the Security Council, ordered Hussein to make a full accounting of his WMD program and to cooperate with inspectors, and warned that there would be no more tolerance for concealment or obstruction. Kay's finding of "dozens of WMD-related program activities" concealed from U.N. inspectors constitutes an irrefutable material breach of 1441 -- and an open-and-shut justification for the U.S. decision to disarm Saddam Hussein by force.



One might, therefore, reasonably expect that there are many more WMD revalations to come.




Posted by: Mike || 10/10/2003 8:43:05 AM || Comments || Link || E-Mail|| [336065 views] Top|| File under:
Southeast Asia
Mahathir calls for peaceful Islam
He just won't go away, EFL:


The outgoing prime minister of the mainly Muslim state of Malaysia has made a strong call for peace and tolerance in the Islamic world. Dr Mahathir Mohamad told BBC News Online violence had "achieved nothing", for example, for the Palestinians.


Point for you, resume play.


But he also accused the West of treating all Muslims as "terrorists".


Just the ones who attack us.


"A lot of people think the teachings of Islam make them confrontative (sic), but in fact, if you go to the fundamentals of Islam, we are urged to live in peace," he said.


"After we have converted everyone to islam."


He said that in this "true sense", he considers himself a "fundamentalist" Muslim.


We never had any doubts that you were.


Dr Mahathir, 78, is due to retire at the end of October after 22 years in office, making him South East Asia's longest-serving elected leader. He appealed to Muslims worldwide to go back to the "original, true teachings of Islam" and embrace values such as "peace, friendship, brotherhood, and tolerance of people". Malaysia, he said, did not have a problem with Islamic militants because it had acted to stop the "teaching of the politics of hatred" in religious schools.


"Could you hand me my lips? Thanks, they keep dropping off."


"We are very vigilant and know what is happening," he said, adding that the country's tough Internal Security Act had not been passed "just for fun". At the same time, he added, there was a "clash of civilisations" between Islamic and other states.


How about that, he got another point right.


"It is a lack of understanding of Islam that has led to this present situation," he said.


Oh, we understand, that's why we are "clashing".


But he admitted that there was a problem within Islam with "wrong" interpretations of Islamic teachings. "The result is that Islam appears to be an obstruction to progress," he said, adding that he believed there was a need for better unity within the Muslim world.


"And more modern weapons, cuz we're peaceful"
Posted by: Steve || 10/10/2003 9:11:40 AM || Comments || Link || E-Mail|| [336062 views] Top|| File under:
Myanmar Brownshirts Block Suu Kyi Followers' March
Myanmar authorities stopped followers of pro-democracy leader Aung San Suu Kyi from paying their respects Friday at her Yangon home, where supporters say the Nobel laureate is being detained, an official of her National League for Democracy party said. About 30 party members were turned away from a checkpoint at an intersection near Suu Kyi's lakeside residence on the Full Moon Day of Thadingyut marking the end of Buddhist lent.


What, no 'spontaneous' riot to beat the stuffing out of her followers? Thugs are slipping.


Homage traditionally is paid to elders and teachers on the holiday. Most of Myanmar's 42 million people are Buddhists. ``We were told by security officers at the checkpoint near the roadblocks that we will not be given permission (to proceed),'' said Myint Aye, chairman of a local NLD office in Yangon. ``We were even accused of trying to create trouble. We are not here to make any trouble but to pay homage to our leader as it is our tradition.''
You were creating trouble, and good for you.
On Sunday, Myanmar Foreign Minister Win Aung told delegates at a meeting of the Association of Southeast Asian Nations in Bali, Indonesia, that Suu Kyi was not in detention or house arrest but was recuperating from surgery.
"She's fine, really, those wounds incisions will heal in no time.
She has been home since Sept. 26, after spending a week in hospital for an operation for a gynecological condition. Before her hospitalization, she was held incommunicado at an undisclosed location by the military government. The junta first said Suu Kyi was being held for her own safety, but later said her detention was intended to safeguard public security. When the military announced her return home from hospital, it did not mention what restrictions she faced. However, her personal physician, Tin Myo Win, said she would be held under conditions of house arrest. Tin Myo Win visits Suu Kyi daily to check on her health.


Junta had better pray she stays healthy.


``We are here because Win Aung said she is not under detention,'' NLD party official Myint Aye told The Associated Press.


Nope, except for those four-point restraints they slapped on her.
Posted by: Steve White || 10/10/2003 8:59:53 AM || Comments || Link || E-Mail|| [336064 views] Top|| File under:
Terror Networks
BBC: Guantanamo detentions blasted
Some unfair and imbalanced reporting from BBC...


A senior Red Cross official has launched a rare attack on the US detention of

al-Qaeda

and

Taleban

suspects at Guantanamo Bay. Christophe Girod told the New York Times it was unacceptable that the 600 detainees should be held for open-ended terms without proper legal process.


Boo friggin' hoo.


His criticism came as a group of American former judges, diplomats and military officers called on the US Supreme Court to examine the legality of holding the foreign nationals for almost two years, without trial, charge or access to lawyers. Mr Girod said the International Committee of the Red Cross was making the unusually blunt public statement because of a lack of action after previous private contacts with American officials. "One cannot keep these detainees in this pattern, this situation, indefinitely," he said during a visit to the US naval base where the Taleban and al-Qaeda suspects are being held.


Maybe the splodeydopes should have thought of that when they were training to attack the U.S. in a previous "safehaven".


US officials insist there are reasons for holding the alleged fighters and say they will get a fair legal hearing in due course. Mr Girod is leading a team from the International Committee of the Red Cross, which has just completed an inspection tour of the detention camp in Cuba. Although he did not criticise any physical conditions at the camp, he said that it was intolerable that the complex was used as "an investigation centre, not a detention centre". "The open-endedness of the situation and its impact on the mental health of the population has become a major problem," he told the New York Times.


Mental health of Islamist killers?




They'd be dead a lot longer than they're going to be detained, more's the pity...

Christine Huskey, an American lawyer representing 28 Kuwaiti inmates, told the BBC she had had "absolutely" no access to them. "I represent a ghost," she told the World Today programme. In the past 18 months, 21 detainees have made 32 suicide attempts, and many more are being treated for depression, the New York Times says.


"Depressed, Mahmoud?"
"Yeah. I wanna go home to Yemen."
"Here, have some giggle juice."
"Thanksh! I feel mush bedder..."

Mr Girod says prisoners who spoke to his team regularly asked about what was going to happen to them.


"You're gonna grow old and die living in cages."

On Sunday a group including former American judges and military officials filed legal papers urging the US Supreme Court to intervene. Don Guter, the US navy's judge advocate general until last year, said it was not acceptable simply to hold suspected al-Qaeda or Taleban members until the US war on terror was over.


It's not "acceptable" for their victims to be dead forever, either...

The argument filed to the Supreme Court by Mr Guter and others said: "The lives of American military forces may well be endangered by the United States' failure to grant foreign prisoners in its custody the same rights that the United States insists be accorded to American prisoners held by foreigners." That view was backed by ex-prisoners-of-war, some of whom told the Supreme Court they owed their lives to the fact that their captors abided by the Geneva conventions. On Wednesday an Australian lawyer representing some of the suspects said they were being submitted to torture.


Here comes BBC's version of "fair and balanced" reporting--one short sentence:


US officials have denied torturing detainees, saying they are allowed to practise their religion and given good medical care.


Geez, thanks for the help in fighting terrorism, mates.
Posted by: TJ || 10/10/2003 9:28:24 AM || Comments || Link || E-Mail|| [336065 views] Top|| File under:
Red Cross Criticizes Indefinite Detention in Guantánamo Bay
EFL/FU; Hat Tip to Drudge


This is the original of the story the Beebs wrote up...

A senior official of the International Committee of the Red Cross said on Thursday that the holding of more than 600 detainees here was unacceptable because they were being held for open-ended terms without proper legal process.


Boo Fricking Hoo!


Christophe Girod, the senior Red Cross official in Washington, said on Thursday in an interview at the United States Naval Base here, "One cannot keep these detainees in this pattern, this situation, indefinitely."


oh, really? fine, execute them


Mr. Girod spoke as he and a team of officials from the international organization were completing their latest inspection tour of the detention camp. Although he did not criticize any physical conditions at the camp, which houses 660 detainees, most of them captured in the Afghan conflict, he said that it was intolerable that the complex was used as "an investigation center, not a detention center." He said the International Red Cross was making the unusual statements because of a lack of action.
Note that the Israeli's Red Cross (Magen David Adom)is not granted full membership in the International due to objections from European and Islamic Red Crescent Societies. They demand the Star of David be removed from their emblem and name....i.e.: No Jooooos
United States officials have said they have begun moving to sort the detainees, choosing which to release and which to take before military tribunals on criminal charges. Some officials, notably Defense Secretary

Donald H. Rumsfeld

, have said the detainees may be held until the effort against terrorism ends.


as in ..."when we're ready, now STFU!"


Mr. Girod said, "The open-endedness of the situation and its impact on the mental health of the population has become a major problem."


Interning enemy aliens seems to make sense to me. The RC's problem is that they're thinking of them as POW's or as crooks, where the Bad Guys have managed to invent a third category for themselves. One day, if the rest of the world manages to take terrorism seriously, some sort of rules will be worked out to cover them, but right now they've taken themselves out of the rulebook...

In 18 months, 21 detainees have made 32 suicide attempts, and human rights groups have said the high incidence of such events, as well as the number of detainees being treated for clinical depression, was a direct result of the uncertainties of their situations.


cry me a river




Since mental instability is a job requirement for jihadis, I'm not surprised in the least. Nor [tap! tap!] do I have the least bit of sympathy...

Mr. Girod said that in meetings with members of his inspection teams, detainees regularly asked about what was going to happen to them. "It's always the No. 1 question," he said. "They don't know about the future."


Perhaps they should dwell on their glory days, waving guns, rolling their eyes, and beating other men's wives...

Camp officials have said most of the detainees' mental health problems existed before they arrived.
Mr. Girod's comments departed from the usual reluctance of the International Red Cross to issue public criticism. The International Committee of the Red Cross, based in Geneva, is the sole group outside the government allowed to inspect the main detention center and meet the detainees. Under longstanding procedures, the committee agrees that in exchange for access it will not generally publicize its findings but rather take complaints or criticisms to the government in charge in the hope that they can be addressed. Only when the Red Cross decides that its views are not being heeded does it publicize its concerns. Mr. Girod said the views he was expressing had recently been placed on the Red Cross Web site, www.icrc.org/web/eng/siteeng0.nsf /html/5QRC5V?OpenDocument.


Now available for Fisking...

He said the International Red Cross had been urging the Bush administration for months to make significant changes in operations here if it intended to keep using the site as an investigation center. The administration, Mr. Girod added, should consider establishing a policy under which most, if not all, of the detainees have some idea of when they can learn whether they will be charged or released. The military has released 68 detainees to their home countries. Most of those sent to Afghanistan were freed. Those sent to Saudi Arabia were imprisoned there.


That sounds like a good thing to me...

Maj. Gen. Geoffrey D. Miller of the Army, commander of the task force that runs the detention center and oversees the questioning of the detainees, said in an interview, "We don't want the enemy combatants here to stay one day longer than is necessary." General Miller said the inmates had been kept in custody because they had valuable information to impart.


We ain't done squeezing them. A little problem with translators
Posted by: Frank G || 10/10/2003 8:09:35 AM || Comments || Link || E-Mail|| [336064 views] Top|| File under:
Latin America
Venezuela accused of al-Qaeda link ...
Via UPI. You're take would be helpful on this, Fred, if it's true it's pretty damning stuff.



Venezuelan President Hugo Chavez's government is protecting suspected members of al-Qaida and other militant groups by providing them with false identities, former officials of his Interior Ministry told United Press International.

Gen. Marcos Ferreira, who headed the Departamento de Extranjeria, or DIEX, which is responsible for keeping records on foreigners, told UPI thousands of fraudulent Venezuelan identities were issued to members of known terrorist groups, including al-Qaida, on orders from top officials in Chavez's government.



Keep in mind that with new identities most Arabs can safely pass as Hispanics.



By tracing redundant ID numbers, intelligence officials said 3,799 fraudulent documents were issued between 2000 and 2002. The largest batch of 2,520 were given to Colombians and the second-largest category of 279 went to individuals of Middle Eastern origin, invariably described in Venezuelan Interior Ministry computer records as Syrians.



The Colombians are likely FARC gunnies, but that still makes over 200 al-Qaeda and Hezbollah operatives in-country.



Ferreira said he forwarded an FBI request for surveillance on Hakim Mohammed al-Diab Fatah -- a Venezuelan-Arab who is believed to be linked to the Sept. 11, 2001, attacks on New York and Washington -- to his bosses in the Interior Ministry. Although Venezuelan authorities denied any knowledge of the suspect, Ferreira said DISIP picked up al-Diab Fatah directly from the plane on which he arrived from the United States on March 8, 2002. He wasn't taken through any immigration checks so his identity could be laundered, he said.

Security officials, meanwhile, told UPI Afghan mullahs connected to the Taliban also entered Venezuela in 2002. Their local contact was Tariq Williams Saab, who heads the ruling Venezuelan Revolutionary Movement's International Relations Committee. He is also suspected to be involved in the Sept. 11 attacks.



That's a new name for me. If he was in on 9/11 and Chavez is protecting him, then he needs to fry, end of story.



Saab is said to have met with two members of the Irish Republican Army who visited the country en route to Colombia where they were held in 2001 for their links with left-wing rebel groups in that country.



No clue how to judge the veracity of this, but if it's true it's pretty damning.
Posted by: Dan Darling || 10/10/2003 8:29:04 PM || Comments || Link || E-Mail|| [336073 views] Top|| File under:
Syria-Lebanon
Full moon over the holy land
Who says MEMRI only prints bad news.....

LEBANESE COMPLAIN: ISRAELI SOLDIERS STATIONED AT THE BORDER, MALE AND FEMALE ALIKE, MOON US. THE PLACE HAS TURNED INTO A NUDITY CLUB. (AL-SHARQ AL-AWSAT, LONDON, 10/10/03)
Posted by: Mercutio || 10/10/2003 7:08:50 PM || Comments || Link || E-Mail|| [336067 views] Top|| File under:
Middle East
Something Fishie Here.
From Scrappleface, of course...
(2003-10-09) -- Yasser Arafat, chairman of the Palestinian Authority (PA), today blocked an effort to put a 'Recall Arafat' referendum on the ballot. Supporters of the recall say they will appeal the decision to Mr. Arafat, and if necessary will pursue their appeal all the way up to Yasser Arafat himself.

The decision comes during a day when another hand-picked Palestinian Prime Minister has said he wants to quit because of disagreements with Mr. Arafat about dismantling terrorist groups operating under the protection of the PA.

"This recall effort was unconstitutional," said Mr. Arafat. "Today I have restored stability to our government. I have consulted with every important Palestinian leader, and I can confidently report that I approve of my decision completely."
Posted by: Atrus || 10/10/2003 4:51:09 PM || Comments || Link || E-Mail|| [336064 views] Top|| File under:
Home Front
Media Scrutiny of Schwarzenegger Short on Proof
Allegations of sexual misconduct and Nazi sympathies dogged Arnold Schwarzenegger in the final days of California's gubernatorial recall election.


Most people weren't surprised. Movie star = either grabbing babes or being a homosexual, and since he's a Publican the Dems wouldn't go for that. And he does have a bit of an accent, he's gotta be a Nazi, right? Otherwise he wouldn't have run against a Democrat...

But, supporters of Schwarzenegger, the man who is now governor-elect, say an examination of several stories that appeared in the Los Angeles Times reveals that the paper's claims were not based on verifiable facts.


No! Thats unpossible!


"In the final week, the Los Angeles Times showed deliberate extreame bias poor judgment in publishing allegations against Arnold that could not be substantiated," said Karen Hanretty, a Schwarzenegger spokeswoman. The Los Angeles Times said it "corroborated" its stories that Schwarzenegger groped or humiliated more than a dozen women over a nearly 30-year period. But in no case did an eyewitness substantiate for the Times any of the tales despite the fact that the alleged incidents took place while hundreds of crew members on movie sets were present.


I might also add that most men with an active libido who're single — I don't think he's been married for 30 years yet — will have at least the opportunity to grope or humiliate some woman and be groped and humiliated in their turn. Add in the fact that his body makes some women's pantyhose roll up and down like window shades, and it's a wonder the Times only found a dozen or so.

As for the important "second source" news organizations often require on sensitive stories, the Times usually used a friend or relative who heard about the incidents afterward from the alleged victims.


This is why courts dont allow Heresay.


A former Times editor defended the practice. "Anonymous sourcing pervades press coverage of things. It is not ideal. The Times made a decision to make unproven alligations judgment. I would support that judgment," said Bob Berger.


Then his lips fell off...


In the closing days before the election, the Los Angeles Times wrote several accusatory stories. On the Thursday before the Oct. 7 election, the newspaper filled the news cycle with a story that headlined "Women Say Schwarzenegger Groped, Humiliated Them." The story included six women, two of whom agreed to be identified. One incident that allegedly occurred in 2000 wasn't actually news. The account appeared in a magazine and the only witness to the alleged encounter said it wasn't true.


Translation: The LA Times knew it was a lie and printed it anyway.


Another woman in the story said she was grabbed by Schwarzenegger while working as a secretary in an office. Three people were said to have seen the incident but none was quoted. The victim also refused to identify one witness and instead told the paper to get verification from a friend who had heard about the incident from the supposed victim.


You can ask my friend here. She wasn't actually there but I briefed her on what to say happened.


On Friday, the Los Angeles Times ran another story titled "Radio Host Tells of Incident With Actor." The titillating details described by the woman whom the Times said allegedly had her leg "fondled" by Schwarzenegger revealed that their thighs actually touched hers and he brushed her ankle 30 years ago.
If that is 'fondling' then we are all in big trouble.
When Saturday's paper ran with the story "Three More Women Allege Misconduct," the Times ran a story from a woman who claimed Schwarzenegger pulled her into his bed on a movie set but did not grope her and let her walk away. The paper provided as substantiation her ex-boyfriend's testimony that he had heard about the story 22 years ago.
Oh yes. She briefed me on this yesterday twenty two years ago and I remember it perfectly!
By Sunday, the Times reduced its headline to "Conan the Vulgarian," and on Monday republished its prior allegations. On election day, the Times ran a story about a stunt double who said Schwarzenegger pulled up her shirt, took pictures and touched her breasts. Two eyewitnesses, however, said the story wasn't true.


Was that one the hooker? I've lost track...

While the allegations swirled about Schwarzenegger's behavior toward women, at the same time the Los Angeles Times ran a story with a headline that read: "Schwarzenegger Admired Hitler," suggesting that the candidate held in high regard the Nazi leader and perhaps most hated man in the 20th century. Even after the editors were made aware that the story was inaccurate, the Los Angeles Times perpetuated the allegation by quoting Schwarzenegger opponents


Now that is a unbiased source


who repeated six times the allegation that Schwarzenegger admired Adolf Hitler. As originally published, the quote said, "I admire Hitler for being such a good public speaker and for what he did with it ... like Kennedy had, you know, to speak to maybe 50,000 people at one time and having them cheer, or like Hitler in the Nuremberg stadium. And have all those people scream at you and just being in total agreement with whatever you say," he said. The man who supplied the quote said Schwarzenegger never displayed any anti-Semitic behavior and actually told him that he "did not admire what [Hitler] did with it." Buried inside the Times story is the conclusion that "taken in context the statement about Hitler simply reflects a young man's fascination with power." Critics of the paper, including Jewish leaders and members of the media, said not only was the story inaccurate, it was a hatchet job.


The LA Times doing a hatchet job? Unpossible!


There is "no reason Schwarzenegger had to endure that. I think it goes beyond the pale. And you know they had to withdraw that almost immediately, but the damage was done," said Joel Kotkin, a former New York Times columnist and Washington Post reporter.


Which was the whole intent...

Kotkin said the problem is that the quote is inconsistent with Schwarzenegger's actions, including his support for the Simon Wiesenthal Center, an international Jewish human rights group dedicated to preserving the memory of the Holocaust. Schwarzenegger has donated tens of thousands of dollars to the organization.


Also something the Times forgot to mention.....


Fox News contacted four editors of California newspapers around the state. Some supported the Times coverage, others did not, saying the sexual misconduct allegations were too old, ran too close to election day and did not meet a simple journalistic standard. Despite criticism for inaccurate and unsubstantiated depictions of Schwarzenegger, the newspaper did not quit its pursuit of the governor-elect, comparing Schwarzenegger to Hitler after the election in a column headlined "Der GropenFuhrer".


Which is more accuirate - LA Times or Weekly World News?
Posted by: CrazyFool || 10/10/2003 3:11:38 PM || Comments || Link || E-Mail|| [336065 views] Top|| File under:
Al-Arian not adjusting to prison, Seeks Fines will probably settle for a carton of smokes
EFL hattip to WND


Sami Al-Arian, who is serving as his own attorney, is being held without bail in Coleman Federal Correctional Complex, Sumter County, while he awaits trial in 2005 on charges alleging he was the North American leader of Palestinian Islamic Jihad, a terrorist organization.


In 2005? Y'know, we should do the same thing with the Guantanamo prisoners that the NYT and the Beebs are bitching about. Schedule their hearings for late 2006, maybe. That'll shut the ankle-biters up and meanwhile we can keep handing out giggle juice for depression...

The former University of South Florida computer science professor consistently has complained about conditions at Coleman.


"I don't like it here."
"Shut yer fudge up, boomer boy!"
"See whudda mean?"

In a motion filed Tuesday and made public Wednesday, Al-Arian renewed consistent claims that Coleman officials illegally are opening his mail outside his presence and are not allowing him to meet with and interview lawyers to discuss his case.


'They keep removing my copies of Hustler from the plastic baggies.'


Citing court directives regarding the opening of his mail, Al-Arian asks that the government be fined $1,000 for every violation. In addition to being barred from meeting with lawyers, Al- Arian alleges he was told all telephone calls with legal advisers must be approved by the Bureau of Prisons regional office in Atlanta.


Make sure all his legal advice is provided in person so we can get prints and DNA from his advisors.


``At this rate, it might not be long before such approvals would require the Justice Department or the White House!''


Al-Arian wrote. I would hope that the Justice Department is monitoring who bozo is conspiring with.
Posted by: Super Hose || 10/10/2003 11:02:56 AM || Comments || Link || E-Mail|| [336063 views] Top|| File under:
No Spy Rap vs. Muslim Chaplin?
EFL:


Army investigators are leaning toward filing slap-on-the-wrist charges versus a Muslim chaplain at Guantanamo Bay who was investigated for espionage, a military source told the Daily News yesterday. The "handful" of minor charges against Capt. Yousef Yee could be leveled by next week and are not expected to include the more serious allegations of spying, sedition or aiding the enemy, according to the source familiar with the probe.


Hummmmm


"It's very weak," the military source said, saying the charges are likely to be related to dereliction of duty and disobeying a general order. "It's nothing compared to espionage or anything like that."


Really?


Yee, 35, who was raised in Springfield, N.J., and graduated from West Point, was caught up in a growing spy scandal at the ultrahigh-security Camp Delta, where about 660 AlQaeda and Taliban suspects are being held. The chaplain was collared by suspicious Customs Service inspectors at the Jacksonville, Fla., Naval Air Station on Sept. 10. Diagrams of cells and names of detainees and their interrogators were allegedly found in Yee's luggage, law enforcement sources said. Officials at the Army's Southern Command, which oversees the Yee probe led by counterintelligence agents, declined to comment yesterday.


Ok, either the charges against him were overblown by the press, he's cut a deal, the PC crowd is forcing a coverup, or all of the above.




Posted by: Steve || 10/10/2003 10:59:42 AM || Comments || Link || E-Mail|| [336068 views] Top|| File under:
Middle East
Arafat fails to return to normal duties
Palestinian Authority Chairman

Yasser Arafat

has failed to return to full duties because of what Palestinian sources term a debilitating stomach ailment.


A semi packed with cases of Depends was seen being off-loaded in front of the PA compound.

Arafat continues to terrorize function only part-time as his aides have cancelled most meetings with officials and visiting dignitaries.


Lucky them


The sources said the PA chairman has been unable to return to his full duties despite a clean bill of health from a Jordanian medical team that examined him nearly two weeks ago. On Wednesday, an Egyptian and Jordanian medical team arrived in Ramallah to examine Arafat. Palestinian sources said the team included a cardiologist and other specialists.


A Lebanese proctologist declared him complete


PA officials have denied reports that Arafat suffered a mild heart attack


despite the severe chest pains, shortness of breath, and cold sweats in late September.


They said the chairman has been suffering from syphillis gastritis, or inflammation of the stomach. As a result, officials said, Arafat suffers from nausea and has hardly eaten for nearly a week. Arafat, an official said, has lost eight kilograms over the last two weeks. The official said the PA chairman's condition has been exacerbated by anxiety that include fears that he has been targeted for assassination by Israel.


Ya think?????


The Jordanian team was summoned on Sept. 29 to run a series of tests on Arafat.


The EEG came back negative. No activity.


The officials said the chairman had been alarmed over his deteriorating condition and suspected that he might have been poisoned.


We could only be so lucky.





"I am not dead, dammit!"
"Shuddup! Get back on that slab!"
Posted by: TerrorHunter4Ever || 10/10/2003 10:59:07 AM || Comments || Link || E-Mail|| [336073 views] Top|| File under:
Satan's Assistant Palestinian Leader Attends Muslim Prayers
Palestinian leader

Yasser Arafat

attended Muslim prayers at his West Bank headquarters on Friday, repeatedly kneeling and getting to his feet without help and looking stronger after what doctors said was a bout of stomach problems.


At first the doctors thought it was an intestinal blockage, but with Yasser, how could you tell?


In appearances earlier this week, Arafat, 74, was pale and haggard, and seemed unusually disoriented. This set off speculation, denied by his doctors fearful for their lives, that he was suffering from a serious illness. On Friday, Arafat sat in the first row of thug buddies worshippers at a makeshift mosque in his West Bank headquarters. He was still pale but looked stronger, and his lower lip did not tremble, as it often does when he appears especially demented tired. As required in Muslim prayers, Arafat repeatedly knelt on the carpet and got up again, without assistance. In his earlier appearances, he had held the hand of ex-lovers aides as he walked down the entrance steps of his compound to address reporters. Jordanian and Egyptian specialists have examined Arafat in the past two weeks. His personal physician, Dr. Ashraf al-Kurdi, a neurosurgeon, said he suffered from acute gastroenteritis and chronic dementia but was recovering. Aides fearful for their lives have denied rumors that Arafat was seriously ill. An Arafat confidant, speaking on condition of anonymity, said Egyptian doctors have brought medical equipment with them and have set up a mini mortuary hospital in the compound.
"Moshe! Turn the Death Ray™ up to '5'."
"Cheez, David, that's pretty high!"
"I have a feeling we'll have to dial it higher yet."
Posted by: Steve White || 10/10/2003 9:09:32 AM || Comments || Link || E-Mail|| [336062 views] Top|| File under:
Latin America
Second UN witness shot in Brazil
Another country going down the tubes with very few people paying attention. EFL:


A Brazilian man who gave evidence to a United Nations human rights commission visiting Brazil has been shot dead.

Gerson Jesus Bispo

was the second person to be killed after speaking to UN envoy Asma Jahangir about alleged death squads, murder and torture by police. Human rights groups say the two men were killed in retribution for talking to the envoy, who has been outspoken about the situation in Brazil. Some of the country's most senior judges have responded angrily to her suggestion that the United Nations should offer advice on reforming the country's legal system.


I guess they feel the same way about the UN we do.


Mr Bispo, 26, was on his way to work when he was shot dead by gunmen on a motorbike on Thursday in the city of Santo Antonio de Jesus, in the state of Bahia.


Those damm motorcycles again.


The car mechanic had presented evidence to Mrs Jahangir about the murder of his brother last year. He said a death squad possibly linked to the police was responsible. Nilmario Miranda, head of Brazil's federal human rights office, told reporters that Mr Bispo's death was "an open challenge" by the death squads "to demonstrate that they are untouchable". Two weeks ago a 24-year-old,

Flavio Manoel da Silva

was shot dead in the state of Paraiba, also in the north-east of Brazil. Just days earlier he too had spoken about death squads to the UN envoy.


Bet she doesn't get many invites to cocktail parties.


Mrs Jahangir spent three weeks in Brazil investigating summary executions and other killings allegedly carried out by police before concluding that some of the country's police force did continue to kill civilians with impunity. During her meeting with President Luiz Inacio Lula da Silva she suggested the UN could offer recommendations to help reform Brazil's legal system.


They've been so successful doing that in, er, ........


The president responded favourably but some judges view the idea as unconstitutional. One said that agreeing to an external inspection would put Brazil in the same position as Iraq. He said the country would be then a republic subjected to international control. Mrs Jahangir is now preparing a report on her visit.


It's what the UN does best, preparing reports. Then they'll discuss it for a couple of years before they release a statement.
Posted by: Steve || 10/10/2003 8:58:28 AM || Comments || Link || E-Mail|| [336065 views] Top|| File under:
Africa: West
Taylor 'pulling Liberia strings'
EFL:


Former President Charles Taylor is still trying "to influence events" in Liberia, the United Nations has said. Mr Taylor went into exile in Nigeria in August as part of a peace deal which is due to lead to the creation of a power-sharing government on Tuesday.


With the resumsion of fighting soon thereafter.


"Any interference from Mr Taylor could threaten the carefully constructed peace agreement," the UN Security Council warned.
He has been indicted for war crimes by a UN-backed court in Sierra Leone. He is alleged to have backed the RUF rebels who killed and mutilated many thousands during that country's brutal 10-year conflict.


I guess the people he killed in Liberia don't count.


Nigeria does not have an extradition agreement with Sierra Leone but offered Mr Taylor exile in the south-eastern city of Calabar on condition that he stayed out of Liberian politics.
But as he left Liberia, he said: "God willing, I will be back."


Be careful about taking his name in vain.


The UN said he needed to be kept on a tighter rein. "We think that his activities need to be curbed so that he does not remain in political contact with his former supporters," said US ambassador John Negroponte, the Security Council president for October. "So I think it's very important that he observes the terms of his having left Liberia and that he respects the commitment that he undertook not to pursue political activities from outside the country," he said.


You expect him to keep his commitments?


Mr Taylor's ally Moses Blah is due to hand over power to neutral businessman Gyude Bryant as the head of an administration comprising two rebels groups, Taylor loyalists and civilian opposition parties on 14 October.


Yeah, that's gonna work.


The world's biggest peacekeeping operation is being sent to Liberia, but they have not yet ventured outside the relative calm of the capital, Monrovia, which has been declared a "weapons-free zone". Vehicles and commuters are being searched to ensure that no arms are taken into Monrovia.


And what about all the weapons already there?
Posted by: Steve || 10/10/2003 8:44:13 AM || Comments || Link || E-Mail|| [336063 views] Top|| File under:
Middle East
Update: Army enters Rafah to demolish tunnels; four Palestinians killed
JPost Reg Req'd - update to yesterday's post


Army forces trying to demolish Palestinian weapons-smuggling tunnels fought Palestinian gunmen for hours Friday in the largest army raid in half a year in the Rafah "refugee camp", a frequent battlefield. Four Palestinians were killed and 38 wounded, and a soldier was also hurt.


wounded in Rafah = dead 2 days later


The raid, which began around midnight Thursday, was part of stepped-up military activity in response to last weekend's suicide bombing that killed 20 Israelis in a restaurant in the port city of Haifa. Media reports said the operation could last several days. The Rafah raid was aimed at uncovering weapons-smuggling tunnels. Armored vehicles and attack helicopters swept into the camp on Gaza's border with Egypt, joined by special forces, including engineering units with dogs trained to find tunnels. Gun battles erupted between soldiers and Palestinian gunmen and continued until after daybreak Friday. Palestinians said four Palestinians, including a teenager, were killed and 38 people wounded by Israeli fire. Most of the casualties were caused when a helicopter fired a missile at a crowd. The military said the missile targeted a group of gunmen. A soldier was also lightly wounded in the fighting.


Also known as a "crowd" of gunmen...

Dr.

Ali Mousa

, director of Rafah's small Najar Hospital, said women and children were among the wounded, but that he did not have an exact breakdown yet of armed men and civilians.


well, they shouldn't have been shooting, right?


Mousa said his hospital was overwhelmed by the large numbers of casualties. He said many of the wounded required surgery, but that he has only one operating room and did not have enough medicine and other supplies.


"because we spend all our money on bombs, rockets, and that pig in Paris - Suha"


Normally, serious cases are sent to hospitals in other towns, but those patients could not be transferred because of the Israeli travel restrictions, he said. The army bulldozed three houses it said gunmen were firing from near the border. Thunderous explosions could be heard. The military said Palestinians hurled hand grenades and fired anti-tank missiles at the forces. The army positioned snipers on rooftops and fired a tank shell at an electricity transformer, plunging the camp into darkness. Because of the heavy fighting, the military was not able to begin searching for smuggling tunnels until after daybreak and had not yet found any, the army said. Military officials, speaking on condition of anonymity, said Israel had intelligence warnings that Palestinians were planning to use tunnels to smuggle in anti-aircraft missiles - weapons that could have a strategic impact on the three-year conflict. They said Palestinians were trying to get shoulder-held Stinger missiles


good call Fred


that could shoot down attack helicopters Israel often uses in Gaza, and could also threaten Israeli warplanes or civilian aircraft flying close to the coastal strip. Also, they said, the Palestinians were trying to smuggle Katyusha rockets, which would have the range to hit Israeli cities near Gaza. During the conflict, the Palestinians have been aiming homemade mortars and rockets at Israeli towns and settlements. So far this year, the military said it has destroyed 33 smuggling tunnels in the area. The tunnels have been used to bring in munitions and rifles, as well as drugs.
Posted by: Frank G || 10/10/2003 8:30:30 AM || Comments || Link || E-Mail|| [336063 views] Top|| File under:
Iran
Iranian lawyer Ebadi wins Nobel Peace Prize
Iranian lawyer Shirin Ebadi has won the Nobel Peace Prize for her work in defending human rights and promoting democracy.


Sounds like a good choice and will certainly embarrass Iran so it can't be bad. A boost for the democracy movement in Iran and hopefully a nail in the mullah coffin.


The Norwegian Nobel Committee praised Ebadi, Iran's first woman judge before the Islamic revolution forced her to step down, for work focused on the rights of women and children. She won from a record field of 165 candidates including Pope John Paul and former Czech President Vaclav Havel.


The Cuban dissident Paya would have deserved it as well.


The Nobel prize is worth 10 million Swedish crowns and will be handed out in Oslo on December 10. Ebadi is only the 11th woman to win since the prize was set up in 1901.


Will Iran insist on her wearing a hijab?
Posted by: True German Ally || 10/10/2003 5:12:41 AM || Comments || Link || E-Mail|| [336065 views] Top|| File under:
Home Front
New Guantanamo Arrests 'Imminent'
Nearly two dozen investigators are searching for possible security breaches at the U.S. prison for terror suspects, officials said Thursday at the camp where espionage charges have heightened tensions. Sources familiar with the investigation said two more arrests may be imminent."


I'll take a leap of faith, and predict the new arrestees will be of the Muslim faith.


"The translators, from San Diego-based Titan Corp., arrived as officials boosted security by closely monitoring e-mail messages, asking troops to report suspicious behavior, and postponing the assignment of another Muslim chaplain."


The new Muslim chaplain is already under suspicion, and he hasn't arrived yet, what are the odds.


"Both military and civilian officials acknowledge part of the problem is finding qualified linguists for Guantanamo, where about 70 translators help 200 interrogators in 17 languages."


No, the real problem is finding loyal linguists.


"Levitt said if there were three security breaches at Guantanamo it represented "a colossal intelligence failure.""


Wrong again. The security breaches represent a colossal policy failure. The translators and the chaplain were not singled out for extra scrutiny because the official position of the United States is that Islam is a 'religion of Peace', and 'real Islam has nothing to do with terrorism."
Posted by: Sorge || 10/10/2003 5:03:19 AM || Comments || Link || E-Mail|| [336064 views] Top|| File under:
Man gets death for 9/11 murderous rampage
A Phoenix man was sentenced to death Thursday for murdering an Indian immigrant outside his gasoline station in an alleged hate crime just days after the September 11, 2001, attacks. Frank Roque, 44, faces death by lethal injection for gunning down Balbir Singh Sodhi, a Sikh, who wore a turban and a beard as part of his beliefs and apparently was mistaken for an Arab. Prosecutors argued that Sodhi's murder on September 15, 2001, was fueled by racism and hate and carried out by a man with a long-time drinking problem. Defense attorneys argued that Roque was mentally ill and pushed over the edge by the attacks. The jury deliberated for six hours before sentencing Roque to death in the case, which attracted international attention in the wake of the September 11 attacks. The shooting prompted India to call on the U.S. government to take steps to prevent assaults on Sikhs living in America. Sodhi, 49, who came to the United States in 1988 from a small village in Punjab, was one of several Sikhs attacked in America after apparently being mistaken as possible supporters of Saudi-born militant

Osama bin Laden

, believed to be behind the September 11 attacks. Roque, who still faces sentencing on other charges stemming from two other shootings of people of Afghani and Lebanese descent on the day of the murder, becomes the 127th person on Arizona's death row.


Better yet, why not send him to Afghanistan, or the NWFP. He wouldn't last ten minutes there.
Posted by: Rafael || 10/10/2003 3:38:26 AM || Comments || Link || E-Mail|| [336068 views] Top|| File under:
International
Groups call for halt to arms trade
Amnesty International, Oxfam and an anti-weapons group have launched a campaign against the global arms trade. The agencies say AK-47 assault rifles have replaced spears for Ugandan farmers and they say weapons are so common in Somalia, that some children are named 'Uzi' or 'AK.'


Personally I like 'Bushmaster' or the old fashioned 'Smith', or 'Wesson'


They say the U.S.-led war on terrorism, launched after Sept. 11, has fuelled weapons proliferation.


Ha ha. They had to mention Sept 11, WOT, and the US (the root of all evil of course)


"Governments, preoccupied with a search for nuclear, biological and chemical weapons in their fight against 'terrorism', have essentially ignored the real 'weapons of mass destruction' - small arms. So they continue to proliferate, at the cost of hundreds of thousands of lives," said Rebecca Peters, Director of the International Action Network on Small Arms. In a report issued by the groups, they make the claim that increasing numbers of arms are being exported especially by the United States and Britain.


Hey, that's like saying an increasing number of people are buying them.


It says more than 630 million small arms are in circulation around the world. The agencies are calling for an international arms treaty.



Small arms are not, by definition, weapons of mass destruction. I keep saying this, but none of the goobers making these ridiculous statements seems to notice. WMDs are specifically chemical, biological, and nuclear weapons. Anything else doesn't fit into the category. The fact that Rebecca doesn't like them doesn't change that.

And why are we and the Brits exporting all those AKs? Stop that this instant!
Posted by: Rafael || 10/10/2003 2:58:49 AM || Comments || Link || E-Mail|| [336069 views] Top|| File under:
Who's in the News
34
[untagged]
Bookmark
E-Mail Me
The Classics
The O Club
Rantburg Store
The Bloids
The Never-ending Story
Thugburg
Gulf War I
The Way We Were
Bio
Merry-Go-Blog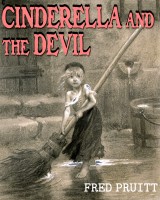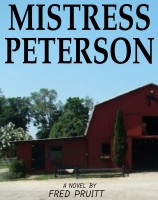 On Sale now!


A multi-volume chronology and reference guide set detailing three years of the Mexican Drug War between 2010 and 2012.

Rantburg.com and borderlandbeat.com correspondent and author Chris Covert presents his first non-fiction work detailing the drug and gang related violence in Mexico.

Chris gives us Mexican press dispatches of drug and gang war violence over three years, presented in a multi volume set intended to chronicle the death, violence and mayhem which has dominated Mexico for six years.
Click here for more information


Meet the Mods
In no particular order...


Steve White
Seafarious
tu3031
badanov
sherry
ryuge
GolfBravoUSMC
Bright Pebbles
trailing wife
Gloria
Fred
Besoeker
Glenmore
Frank G
3dc
Skidmark



Better than the average link...



Rantburg was assembled from recycled algorithms in the United States of America. No trees were destroyed in the production of this weblog. We did hurt some, though. Sorry.
3.238.118.27

Help keep the Burg running! Paypal: