Afghanistan
Suicide Car Bomb Kills Two in Southern Afghan City
[An Nahar] A suicide

car boom

er targeting an Afghan

cop shoppe

in the southern city of Lashkar Gah killed at least two intelligence agents and

maimed

15 other people on Monday, police said.

One intelligence agent and a policeman were among those injured in the blast in the capital of Helmand


...an Afghan province populated mostly by Pashtuns, adjacent to Injun country in Pak Balochistan...


province, but most were civilians, the provincial governor's

front man

, Ahmad Zirak, told AFP.

"It was a

suicide kaboom

. It was a

car boom

ing. It detonated at the gate of the district seven

cop shoppe

," said police

front man

Farid Ahmad Farhang.

Posted by: Fred || 10/09/2012 00:00 || Comments || Link || [336061 views] Top|| File under: Taliban
Africa Horn
Somali pirates issue a two-week deadline kidnapped mariners
(Sh.M.Network)--
Somali pirates have issued a two-week deadline to buy release of the seven Bangladeshi mariners kidnapped about two years back.

They asked families of the mariners to give their final words on the $ 0.7 million ransom or else, they will begin killing them once the deadline ends.

The mariners have been held hostage since they were kidnapped from a Malaysian ship, where they were on duty, in 2010.

One of the kidnapped mariners, Aminul Islam's father Nurul Islam disclosed the information at a

presser

at Chittagong Press Club in the afternoon of Sunday.

According to him, the pirates called him up early Thursday morning to tell him about their decision.

Islam said the pirates already killed a hostage of Indian nationality for failing to pay the ransom.

Relatives of the kidnapped organised the

presser

to request the government for taking measures to get back their loved ones.

They appealed to Prime Minister Sheikh Hasina

...Bangla dynastic politician and current Prime Minister of Bangladesh. She has been the President of the Bangla Awami League since 1981. She is the eldest of five children of Sheikh Mujibur Rahman, the founding father of Bangladesh. Her party defeated the BNP-led Four-Party Alliance in the 2008 parliamentary elections. She has once before held the office, from 1996 to 2001, when she was defeated in a landslide...
for raising the ransom money. The Ministry of Shipping and its Secretary were informed about the situation.
Posted by: Fred || 10/09/2012 00:00 || Comments || Link || [336085 views] Top|| File under: Pirates
Somali soldiers exchange gunfire in Beledweyne, central Somalia
(Sh.M.Network) --Pro-government soldiers in Somalia's central town of Beledweyne exchanged heavy gunfire on Monday, leaving one combatant dead and many more others injured, reports said.

Eyewitnesses said At least one soldier was confirmed killed during the

festivities

that raged on for several hours on Monday morning.

The violence broke out after soldiers guarding the regional administration building office in the town have opened fire on troops in suspicion of as attacking enemy. The situation has returned to normal, when another government forces intervened in the warring sides.

Beledweyne, a key central that once controlled by Al shabab Islamic fascisti before Somali forces, with the support of Æthiopian troops took control on December 31, 2011, all without encountering a fight.
Posted by: Fred || 10/09/2012 00:00 || Comments || Link || [336066 views] Top|| File under:
Five Dead in Rare Sudan Rebel Strike on State Capital
[An Nahar] Five people were killed and more than 20

maimed

on Monday when rebels shelled the capital of Sudan's South Kordofan state, official radio said, in a rare strike on the government-held town.

"Five people are martyred and 23

maimed

because of the SPLM-North shelling of Kadugli," Radio Omdurman reported in an SMS news alert, which gave no source for the information.

Sawarmi Khaled Saad, Sudan's army

front man

, could not confirm the figure and gave a lower toll, telling AFP that one woman died from rebel firing around the capital.

"This morning a group from SPLM-North tried to get inside Kadugli town and they shelled an area six kilometers (four miles) east of Kadugli. As a result of this a woman was killed and three citizens injured," he said, adding that stability has now been restored.

The United Nations


...an international organization whose stated aims of facilitating interational security involves making sure that nobody with live ammo is offended unless it's a civilized country...


and local residents said the town itself had been hit.

Insurgents from the Sudan People's Liberation Movement-North (SPLM-N) admitted the strike but said they do not target civilians.

"Yes, this is our people who have attacked," the rebels'

front man

, Arnu Ngutulu Lodi, told AFP.

"We are not far from Kadugli. We are just on the outskirts of Kadugli."

Lodi had no information on casualties or further details of the attack. He said his forces "are not targeting the people" but the military.

"To our knowledge there were five mortar shells that landed in and around the town," Damian Rance of the U.N.'s Office for the Coordination of Humanitarian Affairs (OCHA) told AFP.

Posted by: Fred || 10/09/2012 00:00 || Comments || Link || [336061 views] Top|| File under: Govt of Sudan
Africa Subsaharan
Nigerian Forces Say Kill 30 Islamists, Arrest 10
[Ynet] Nigerian forces said on Monday they killed 30 members of Islamist sect Boko Haram
... not to be confused with Procol Harum, Harum Scarum, possibly to be confused with Helter Skelter. The Nigerian version of al-Qaeda and the Taliban rolled together and flavored with a smigeon of distinctly Subsaharan ignorance and brutality...
, including a senior commander, and incarcerated
Keep yer hands where we can see 'em, if yez please!
10 others in a weekend raid on the northeastern city of Damaturu.

Boko Haram is waging an insurgency against President Goodluck Jonathan


... 14th President of Nigeria. He was Governor of Bayelsa State from 9 December 2005 to 28 May 2007, and was sworn in as Vice President on 29 May 2007. Jonathan is a member of the ruling People's Democratic Party (PDP). He is a lover of nifty hats, which makes him easily recognizable unless someone else in the room is wearing a neat chapeau...


's government with the avowed aim of reviving an ancient Islamic kingdom in majority

Mohammedan

northern Nigeria.
Posted by: trailing wife || 10/09/2012 07:56 || Comments || Link || [336071 views] Top|| File under: Boko Haram
Soldiers stage 'shooting spree' in troubled city
[France24] Nigerian soldiers angry about the killing of an officer

rubbed out

more than 30 civilians Monday in a northeastern city long under siege by a radical Islamist sect.

An

News Agency that Dare Not be Named

news hound

in Maiduguri counted the dead while on a tour of the still-smoldering neighborhood Monday afternoon. The journalist saw no weapons or evidence that the dead belonged to the sect. A soldier nearby, who did not identify himself, claimed the attack was a response to a bombing nearby earlier Monday that he said killed a lieutenant.

"They killed our officer!" the soldier shouted. "We had no options!"

The AP

news hound

also saw that soldiers had set fire to about 50 homes and
businesses around the area, which sits near the Nigerian Union of Journalists state office and other buildings in Maiduguri. It appeared the soldiers attacked the area using assault rifles and heavy machine guns mounted on armored personnel carriers.

Rounds shot from the heavy machine guns destroyed cars and set roofs on fire, which razed buildings and caused damage at a two-story shopping complex.

The journalist accompanied Zanna Umar Mustapha, the deputy governor of Borno state, on the tour. State officials declined to comment about the killings and urged those traveling with the convoy not to take photographs of the destruction out of fear of further alienating those living in the region.

Nigeria's military has been accused of committing so-called "extrajudicial killings" while in pursuit of the Boko Haram
... not to be confused with Procol Harum, Harum Scarum, possibly to be confused with Helter Skelter. The Nigerian version of al-Qaeda and the Taliban rolled together and flavored with a smigeon of distinctly Subsaharan ignorance and brutality...
sect. The military now routinely claims massive operations with dozens of people killed, always referred to as Boko Haram members or sympathizers, announcements that cannot be independently verified. The military also downplays its own casualties suffered during the operations.

Lt. Col. Sagir Musa, a

front man

for the military force in the city, declined to immediately comment about the retaliatory attack. Earlier in the day, he had said that two soldiers were

maimed

in the bombing. Col. Mohammed Yerima, a military

front man

in Nigeria's capital, Abuja, did not immediately respond to a request for comment Monday night.

The killing of civilians comes as Boko Haram continues its bloody guerrilla campaign against Nigeria's weak central government. The sect, whose name means "Western education is sacrilege" in the Hausa language of Nigeria's north, is blamed for killing more than 690 people in drive-by killings and bombings this year alone, according to an AP count.

Posted by: Fred || 10/09/2012 00:00 || Comments || Link || [336069 views] Top|| File under:
Gunmen Kill Chinese Worker in Northern Nigeria
[An Nahar] Gunmen have

rubbed out

a Chinese national who was working as a chef for a construction company in Nigeria's troubled northeast, a company official said Monday.

Borno state, where the attack occurred on Sunday, has been hit hard by the radical Islamist group Boko Haram
... not to be confused with Procol Harum, Harum Scarum, possibly to be confused with Helter Skelter. The Nigerian version of al-Qaeda and the Taliban rolled together and flavored with a smigeon of distinctly Subsaharan ignorance and brutality...
but the shooting in the town of Gubio may have been motivated by robbery.

"One of our Chinese workers, a cook, was killed by some

gunnies

who stormed the livestock section of the market where he had gone to buy a lamb in the company of two local staff," said Albert Audu, of the China Geo-Engineering Corporation (CGC).

Audu added that a livestock vendor in the market was also

rubbed out

and that the alleged

gunnies

ran off with some cash. He identified the Chinese victim as 43-year-old Cheng Jingli.

Officials from the Chinese embassy in Nigeria could not immediately be reached for comment.

CGC is working on a road project in Gubio, roughly 80 kilometres (50 miles) from Maiduguri, the capital of Borno state and considered the base of the Boko Haram Islamists who are blamed for killing more than 1,400 people in Nigeria since 2010.

Imitators and criminal gangs including thieves are also believed to have carried out violence under the guise of the group. Boko Haram itself is also suspected of committed robberies, especially of banks, to finance their operations.

A military

front man

said he was yet to be informed of the attack.

Posted by: Fred || 10/09/2012 00:00 || Comments || Link || [336066 views] Top|| File under: Boko Haram
Arabia
Five Syrians, three Yemenis arrested in South Yemen
[Yemen Post] Tribesmen tossed in the slammer
Into the paddy wagon wit' yez!
on Monday five Syrians and three Yemenis at Khoor Omaira of the southern governorate of Lahj.

According to local sources, the

rustics

kidnapped

the Syrians and Yemenis on ground of confrontations broken out with security forces two days ago.

They further spelt out that the

rustics

accuse military commanders of taking over their lands and that they demand to release leaders of the Southern Movement including Bajash al-Aghabri who was tossed in the slammer
Into the paddy wagon wit' yez!
several days ago.

Media sources had said that Saudis were among the

kidnapped

men, but local sources affirmed that the

kidnapped

are Syrian and Yemeni nationals.

Armed

rustics

released on Sunday a Turkish citizen who was kidnapped in Yemen's southern Abyan
...a governorate of Yemen. The region was a base to the Aden-Abyan Islamic Army terrorist group until it dropped the name and joined al-Qaeda. Its capital is Zinjibar. In March 2011, al-Qaeda in the Arabian Peninsula declared the governate an Islamic Emirate after seizing control of the region. The New York Times fastidiously reported that those in control, while Islamic hard boyz, are not in fact al-Qaeda, but something else that looks, tastes, smells, and acts the same. Yemeni government forces launched an effort to re-establish control of the region when President-for-Life Saleh was tossed and the carnage continues...
province in September, Yemeni officials in the capital Sana'a said.

The Turk was released through a tribal mediation and handed over to the Yemeni authorities in the port city of Aden which in turn handed him to a delegate of his country's embassy, the officials said.

Tribal sources had said that Al-Qaeda managed to hire

rustics

to kidnap foreigners and transfer them to South Yemen.

A number of foreigners including a Saudi diplomat and a Swiss nationals are still held by Ansar al-Sharia


...a Yemeni Islamist militia which claims it is not part of al-Qaeda, even though it works about the same and for the same ends...


h, an al-Qaeda linked group, in Abyan.

Posted by: Fred || 10/09/2012 00:00 || Comments || Link || [336064 views] Top|| File under: al-Qaeda
Yemen Detains 'American' on Qaida Wanted List
[An Nahar] Yemeni security forces on Monday cooled for a few years
Yez got nuttin' on me, coppers! Nuttin'!
a man believed to be an American who appeared on a list of wanted al-Qaeda suspects, a security official told Agence

La Belle France

Presse.

The suspect was cooled for a few years
Yez got nuttin' on me, coppers! Nuttin'!
in Ataq, the capital of Shabwa province, a jihadist stronghold in the south of Yemen, the official said.

He spoke in English, said he was a

Mohammedan

and had three passports in his possession -- two American and one German, he added.


Golly. That seems a bit excessive.

As the man appeared on an interior ministry wanted list, he was handed over to the intelligence services, who transferred the suspect to the capital Sanaa.

The official did not identify the suspect, nor give any other details of the circumstances of his arrest or why he was wanted.

Posted by: Fred || 10/09/2012 00:00 || Comments || Link || [336064 views] Top|| File under: al-Qaeda
Iranian Espionage Rings Included Syrians, Planned to Produce Weapons in Yemen
[Yemen Post] The Iranian espionage cells which were tossed in the calaboose
Book 'im, Mahmoud!
in Yemen in the past few weeks comprised of Iranians, Syrians and Yemenis who operated in the capital Sanaa and the port city of Aden under the cover of businessmen and investors, the state-owned September 26 website reported on Monday.

"The Iranian and Syrian spies entered the country as investors. They got a license to build a factory in Aden but were tossed in the calaboose
Book 'im, Mahmoud!
while transporting equipment for the project," the website quoted an official source as saying.

The spies were tossed in the calaboose
Book 'im, Mahmoud!
after the authorities in Aden discovered, while inspecting the equipment at the Aden port, that the equipment brought for the civil project were for military purposes, the source was quoted as saying. "The spies planned to reassemble the equipment to produce missiles and other weapons with the aim to destabilize the country during the current crucial turning point".

President Abdrabu Mansour Hadi revealed the Yemeni authorities have recently uncovered several rings spying for Iran, six or seven, urging the Islamic republic of Iran to stop meddling in Yemen's affairs.

He accused Iran of arming and backing some groups including a southern faction and has refused to meet Iranian officials over the issue including President
Mahmoud Short Round Ahmadinejad while Hadi was on a US visit. Iran has denied the accusations saying they were baseless and the bilateral ties have started to worsen.

The authorities have already started investigation of the spies after Iran exploited the latest developments to expand its operations in Yemen through attracting media and political opposition figures to undermine the political transition sponsored by the GCC and the West, the official continued.

Iran has been accused of supporting the Shiite Houthi
...a Zaidi Shia insurgent group operating in Yemen. They have also been referred to as the Believing Youth. Hussein Badreddin al-Houthi is said to be the spiritual leader of the group and most of the military leaders are his relatives. The Yemeni government has accused the Houthis of having ties to the Iranian government, which wouldn't suprise most of us. The group has managed to gain control over all of Saada Governorate and parts of Amran, Al Jawf and Hajjah Governorates. Its slogan is "God is Great,

Death to America™

", Death to Israel, a curse on the Jews" ...
Group in the far north which fought the Yemeni army six times under the former regime.

This group is heavily armed and has been in sporadic

festivities

with tribes and other foes, even after it joined the popular uprising in early 2011 and accepted to participate in the dialogue under the West-backed power-transfer deal.

Posted by: Fred || 10/09/2012 00:00 || Comments || Link || [336063 views] Top|| File under: Govt of Iran
Caribbean-Latin America
Body of Zetas drug cartel leader Lazcano stolen
The body of the leader of a Mexican drug cartel, who was killed in a shootout with marines, has been stolen by an armed gang, state officials say.

The corpse of Heriberto Lazcano, founder of the brutal Los Zetas gang, was being stored by the authorities at a funeral parlour in northern Mexico.

The Mexican navy said tests confirmed that the man killed was Lazcano.

Infamous for mass killings, the Zetas control key drug-trafficking routes in north-eastern Mexico.

Lazcano, also known as "the executioner", was killed in a gun battle with marines on Sunday in Progreso, some 125km (80 miles) west of the Texan border in Coahuila state, the navy said.

It added that fingerprints and photographs of the body were taken before it was handed over to the local authorities in Coahuila.
Posted by: tipper || 10/09/2012 16:25 || Comments || Link || [336068 views] Top|| File under:
Home Front: WoT
Eli Lake: Obama Weighs Retaliation for Attacks in Benghazi
Surprise: "The holdup is in Washington."



President Obama has vowed to bring justice to those behind the Sept. 11 attacks in Benghazi that killed Ambassador Chris Stevens and three other Americans, but the president hasn't chosen what kind of justice that will be. Five administration officials tell The Daily Beast that the White House is now weighing whether to pursue those responsible through law enforcement or via military means like drone strikes or special operations.

The delay from the White House could allow specific intelligence on the locations of suspects to whither on the vine if the suspects flee the country and evade detection, according to three U.S. intelligence officials working closely on the manhunt in Libya. A list of so-called high-value targets is now residing at a Pentagon office responsible for contingency special-operations planning, according to two of those U.S. intelligence officials.

The existence of the list was first reported this week by The New York Times. It was compiled with input from several U.S. intelligence agencies and is being constantly revised and edited as new information comes in to the CIA's Counterterrorism Center. Some U.S. intelligence officials say there is enough detail to begin military operations to kill or capture 10 of the operatives tied to the planning of the attack.

"These targets are believed to be located throughout Libya," one U.S. intelligence officer told The Daily Beast. Another senior U.S. defense official acknowledged that some of the early intelligence could lose its value if there is too much delay. But this official also said there were risks in acting too quickly. "There is always the risk of flight in a situation like this," this official said. "But it's probably worth doing right and waiting a bit and trying to get more intel on these guys. You have to worry about relationships. If you do the wrong thing, the ramifications could be serious." The U.S. intelligence officer said the information on the 10 suspects was "good enough to authorize action if this was Pakistan or Afghanistan."

In those two countries, the CIA and the U.S. military have had quiet consent from the host governments to launch drone strikes on high-value targets. U.S. and Libyan security officials have in recent months negotiated a security cooperation agreement as part of a wider U.S.-led trans-Saharan initiative in North Africa. But there is no agreement between the U.S. and Libya to allow the kinds of drone strikes that have become common in the border provinces of Pakistan and lawless regions of Yemen.

The National Security Council, the CIA, and the Defense Department declined comment on target lists.

The choice facing Obama is difficult. On one hand, any military action could alienate the new government in Tripoli and carry risks if the intelligence turns out to be wrong. There is also a risk that any decision on this front will be seen as a political gambit with less than a month before election. On the other hand, a successful special-operations strike or drone hit could rally the nation around the president.

The special-operations activities in Libya currently under way to this point have been conducted under intelligence authorities separate from the 2001 resolution authorizing war against al Qaeda, known as the Authorization for the Use of Military Force (AUMF). That resolution gives the U.S. military broad authorities to kill or capture suspected al Qaeda operatives in Yemen, Pakistan, Somalia, and Afghanistan.

On the law-enforcement front, the FBI only arrived at the Benghazi consulate on Thursday, after news organizations like The Washington Post and CNN had already sent reporters. Several recent reports say the compound and nearby annex have lost much of their forensic value at this point. On Thursday news wires reported that Turkish authorities had arrested two suspects believed to be involved in the Benghazi attack.

Three U.S. officials tell The Daily Beast that the U.S. military has the special-operations forces and other assets in place to begin going after individuals in Libya. The Naval Air Station in Sigonella, Italy, flies surveillance drones and other aircraft that are capable of reaching Libya in a few hours. There is also something known as a joint special-operations task force that operates under the authority of U.S. Africa Command, which two of these officials say have capabilities to begin kill or capture missions in Libya.

"At this point, the capabilities are in place," one U.S. intelligence officer said. "The holdup is in Washington."
Posted by: Sherry || 10/09/2012 09:31 || Comments || Link || [336072 views] Top|| File under:
India-Pakistan
Two Muttahida men among nine shot dead
[Dawn]
Nine persons, including two workers of the Muttahida Qaumi Movement


...English: United National Movement, generally known as MQM, is the 3rd largest political party and the largest secular political party in Pakistain with particular strength in Sindh. From 1992 to 1999, the MQM was the target of the Pak Army's Operation Cleanup leaving thousands of urdu speaking civilians dead...


, were

bumped off

in acts of violence in the city on Sunday, police said.

Besides other city areas, Orangi Town was badly hit by the incidents of violence on Sunday where four men, including the two MQM activists, fell victim to

assassination

.

The police said

gunnies

riding a
cycle of violence intercepted two men, Nihal Akhtar, 28, and Noorul Huda, 30, who were also on a

cycle of violence

, in Chishti Nagar, a locality in Orangi Town No 7, fired a volley of bullets on them ad rode away.

Iqbal Market police said that the victims were rushed to the Abbasi Shaheed Hospital, where they were pronounced dead.

They said both men were associated with the MQM. Akhtar was a former office-bearer of the party's Orangi Town unit and was currently employed at the Port Qasim Authority, while the second victim was his friend and also a party worker.

Following the incident tension gripped parts of Orangi Town, where shops and markets were closed.

In the second incident, an unidentified young man was

bumped off

by assailants riding a motorbike near Kati Pahari in Orangi Town No 1.

The victim appeared to be in his mid-twenties. He

was struck down in his prime

. The body was shifted to the Abbasi Shaheed Hospital for medico-legal formalities.
Earlier in the day, a driver of route G-27 minibus was

rubbed out

in Orangi Town No 7.

Armed men riding a

cycle of violence

fired a single shot at driver Rahim Khan, 27, and escaped. He

was struck down in his prime

. The body was shifted to ASH for medico-legal formalities.

The police were not sure about the exact motive for the killing.

When contacted, Bloody Karachi


...formerly the capital of Pakistain, now merely its most important port and financial center. It may be the largest city in the world, with a population of 18 million, most of whom hate each other and many of whom are armed and dangerous...


police chief Iqbal Mehmood told Dawn that it was too early to say that all the four killings in Orangi Town were interlinked. "We have sent the empty casings to the forensic division to come to a certain conclusion," he added.

Two found

rubbed out

in graveyard
Bodies of two

faceless myrmidons

were found in the Mewashah graveyard within the remit of the Pak Colony

cop shoppe

on Sunday.

The police said the trussed-up bodies bore torture marks and the victims had been shot in their heads.

The bodies were moved to the Civil Hospital

Bloody Karachi

for a post-mortem examination. Later, the bodies were shifted to the Edhi morgue for want of identification.

Gravedigger killed
A gravedigger was killed in a Nazimabad area on Sunday, police said.

They said the incident took place within the remit of the Paposh Nagar police post where unknown motorcyclists

shot up

Muneer Ahmed, who was a gravedigger at the Paposhnagar graveyard.

The victim suffered serious bullet wounds and was rushed to ASH, where he was declared dead.

The police suspected personal enmity as a likely motive for the killing.

Youth

rubbed out

in Gulbahar
A young man was

rubbed out

in Gulbahar on Sunday.

Police said

gunnies

riding a

cycle of violence

targeted Ahmed Ali within the remit of the Gulbahar

cop shoppe

and fled. The victim was rushed to ASH, where he was pronounced dead.
He's dead, Jim!
on arrival.

DSP Iftikhar Lodhi said the incident was a result of some personal enmity as the victim had a family dispute.

Shot dead in Surjani Town
An unidentified man was killed in a drive-by shooting in Surjani Town on Sunday.

Police said that the incident took place in Khuda Ki Basti within the remit of the Surjani Town

cop shoppe

. The victim

was struck down in his prime

. The body was shifted to ASH.They said the victim could not be identified immediately.

Decomposed body
The decomposed body of an unidentified man was found in a garbage dump in Jamshed Quarters on Sunday morning, police said.

They said it appeared that the body had lain there for the last many days and it had decomposed badly.

The body was shifted to the Civil Hospital

Bloody Karachi

for medico-legal formalities.

Posted by: Fred || 10/09/2012 00:00 || Comments || Link || [336067 views] Top|| File under:
Two army men injured in Nowshera blast
[Dawn] Two army men

were maimed

and two vehicles partially damaged when a remote controlled bomb went off on the main road near Risalpur on Sunday.

Police said that a remote controlled bomb planted in the middle of Nowshera-Mardan Road went kaboom! when an army truck was passing through the area. Two army men identified as Arif Mehmood and Mohammad Asalm sustained injuries in the blast, they added. The army truck and a passenger vehicle were partially damaged. The injured were shifted to Combined Military Hospital in Nowshera.

Police and Bomb Disposal Squad reached the site soon after the incident and collected evidence. Officials said that about one kilogram explosives were used in the blast.

Risalpur

cop shoppe

started the paperwork but haven't done much else

against unidentified persons and launched a search operation in the area.

In Charsadda, unidentified

forces of Evil

blew up a power pylon in Mian Qala area of Shabqadar, suspending electricity supply to four villages of Mohmand tribal agency.

Police said here on Sunday that at least two kilograms of explosives were used in the blast.

Meanwhile,


...back at the chili cook-off, Chuck and Manuel's rivalry was entering a new and more dangerous phase...


unidentified

forces of Evil

blew up gas supply line in Hassanzai area on Saturday night, disrupting gas supply to a number of villages.

Also, body of a young girl was found in a river near Garhi Muhkam Shah in the limits of Batgram

cop shoppe

. Police said that the victim was killed somewhere else and her body was dumped in the river.
Posted by: Fred || 10/09/2012 00:00 || Comments || Link || [336064 views] Top|| File under: TTP
Bike Bomb Wounds 12 at Pakistan Checkpoint
[An Nahar]
A bomb attached to a bicycle injured at least 12 people at a Pak police checkpoint in the southwestern city of Quetta Monday, police said.

The bicycle was parked at the checkpoint and its four-kilogram (8.8 pound) bomb

exploded

by remote control, Quetta police chief Mir Zubair Mehmood told AFP.

"At least 12 people, including four

coppers

, were

maimed

," Mehmood said.

Bomb attacks frequently target government security personnel in Quetta, the capital of Balochistan



...the Pak province bordering Kandahar and Uruzgun provinces in Afghanistan and Sistan Baluchistan in Iran. Its native Baloch propulation is being displaced by Pashtuns and Punjabis and they aren't happy about it...


province where

forces of Evil

in 2004 began fighting for autonomy and a greater share of the region's natural mineral wealth.
Posted by: Fred || 10/09/2012 00:00 || Comments || Link || [336069 views] Top|| File under: Baloch Liberation Army
Israel-Palestine-Jordan
Two Palestinian Youths Arrested Carrying Explosives In Nablus
Same thing, different day.

[Ynet] Two Paleostinian youths were cooled for a few years
... anything you say can and will be used against you, whether you say it or not...
on Monday for attempting to enter the Shomron Regional Brigade base near Nablus carrying a number of small improvised

bomb

s. The Paleostinians came up to the gate of the base and announced to the soldiers that they were carrying a bomb.

Bomb squads managed to neutralize the bombs and security forces took the Paleostinians for further investigation.
Posted by: trailing wife || 10/09/2012 07:56 || Comments || Link || [336066 views] Top|| File under:
Israel Deploys Patriot Missiles near Northern Port
[An Nahar] Israel has deployed Patriot anti-missile batteries near the northern port city of Haifa, Israeli media reported Monday, just two days after an unidentified drone infiltrated the country's airspace.

A military spokeswoman confirmed to Agence

La Belle France

Presse that the U.S.-made missiles, which can shoot down drones, had been stationed near Haifa but refused to confirm the move was related to the Saturday infiltration.

A defense official told AFP it was not the first time that the mobile Patriot batteries had been deployed near Haifa.

Israeli fighter jets shot down the unarmed drone over the northern Negev desert on Saturday, after it entered the country's airspace from the Mediterranean Sea near the

Gazoo

Strip.

The army said it did not believe the drone had been launched from

Gazoo

but was looking into the possibility that Hizbullah may have dispatched it, a military official told Israeli public radio.

Patriot missiles, which the United States first sent to Israel during the 1991 Gulf war, were used to defend Haifa during Israel's 2006 conflict with Hizbullah, when the group fired hundreds of rockets from neighboring

Leb

.

Posted by: Fred || 10/09/2012 00:00 || Comments || Link || [336063 views] Top|| File under: Hezbollah
Hamas, Islamic Jihad Claim Rocket Fire into Israel
[An Nahar] The armed wings of

Gazoo

's ruling

Hamas, always the voice of sweet reason,

movement and the Islamic Jihad
...created after many members of the Egyptian

Mohammedan

Brotherhood decided the organization was becoming too moderate. Operations were conducted out of Egypt until 1981 when the group was exiled after the

liquidation

of President Anwar Sadat. They worked out of Gaza until they were exiled to Lebanon in 1987, where they clove tightly to Hezbollah. In 1989 they moved to Damascus, where they remain a subsidiary of Hezbollah...
group announced Monday they had fired a series of rockets at Israel, a day after an Israeli air strike that injured 10 people.

"In response to the injury of civilians in the most recent strike on Rafah, the Qassam Brigades and the Al-Quds Brigades fired a number of rockets at enemy military positions," Hamas's Ezzedine al-Qassam Brigades armed wing said.

"This blessed operation came in response to continuous and repeated enemy crimes against our defenseless people."

Israeli police spokeswoman Luba Samri told AFP on Monday that a barrage of over 20 rockets hit Israel early Monday, causing very light damage and no injuries.

The remains of "19 rockets were found in the Ofakim area, specifically near the Eshkol regional council. All rockets landed in open areas, and one home was damaged by shrapnel," she said.

In addition, "three rockets were found in the Kerem Shalom area, they caused no injuries or damage," Samri added.

The rocket fire came after an Israeli air strike on the southern

Gazoo

city of Rafah Sunday evening.

The strike targeted two men belonging to a Salafist

thug

group, the Israeli military said, accusing the men of being involved in planning attacks on Israelis.

The men were critically

maimed

in the strike, which also injured eight others, including children.

On Monday morning, Ashraf al-Qidra,

front man

for the Hamas health ministry in

Gazoo

, said tank shelling east of the

Gazoo

city of Khan Yunis had injured three people, including one in a serious condition.

A spokeswoman for the Israeli military confirmed that tanks had shelled

Gazoo

.

And the army said that "in response to this morning's rocket barrage at southern Israeli communities, the Israeli army targeted Hamas terror activity sites and terrorist squads responsible for the rocket fire from the

Gazoo

Strip."

It noted that during 2012, "more than 470 rockets were fired from the

Gazoo

Strip at Israel."

Posted by: Fred || 10/09/2012 00:00 || Comments || Link || [336062 views] Top|| File under: Hamas
Southeast Asia
Thai terrorists kill 12 in two days
A total of 12 people were killed by terrorists insurgents in southern Thailand in a series of attacks on Monday and Tuesday.

Two rubber tappers were ambushed and killed on a local road at a rubber plantation in Pattani province district early Tuesday morning. Witnesses said the couple were going to work on a motorcycle when gunmen hiding in the roadside forest fired on them with an AK47 assault rifle and 11 mm handgun. The attackerss then fled. The victims were hit several times and died on the spot.

On Monday night, another couple were gunned down in the same district. The Buddhist couple were on a motorcycle in front of the Office of the Rubber Replanting Aid Fund about 8 p.m. when gunmen opened fire upon them and then fled.

Police blamed separatist terrorists militants for both attacks.

In another district of Pattani on Monday afternoon, three defense volunteers were gunned down and the killers made off with their firearms.

Surasak Saksongmuang, 27, and his father Nam Saksongmuang, 57, were found dead on a local road next to a pickup truck. Somsak Khunchum, 42, was found dead inside. Their bodies and the vehicle were riddled with bullets.

The trio were on their way back from a security meeting at the Yarang district office when they saw someone on a motorcycle they knew and stopped for a chat. A pickup truck then drove past and two men in the back opened fire at the defense volunteers' vehicle. The motorcycle sped away. The assailants searched the pickup and took with them an AKA rifle, an M-16 rifle and two pistols before fleeing.

Police found more than 100 spent cartridge shells scattered on the road.

On the same day a pair of Muslim men were also killed in a drive-by shooting in neighbouring Yala province. Two vegetable vendors were also gunned down in Songkhla province, which had been relatively untouched by the violence until a number of attacks this year, including a series of car bombs in April that left 15 people dead.

In Narathiwat province, a village health volunteer was killed in a drive-by shooting on Tuesday morning. The attack occurred on the Sungai Padi-Cho Airong road at about 6 a.m.

Police found five spent cartridge shells from a 9 mm handgun at the scene and were told that a woman had been taken to the hospital. The victim was identified as Suena Seng, 44, a health volunteer. She had been hit by three bullets - in the head, right shoulder and torso.

The victim's husband, Sama-air Seng, 49, told police that he, his wife and another woman were traveling along the road to work at their rubber plantation when a gunman riding pillion on another motorcycle fired on Suena. The attackers then fled.

Suena and the female passenger fell from the motorcycle but Mr Sama-air escped unhurt. The woman passenger was also unhurt in the attack. The attackers fled. Mr Sama-air asked the driver of a passing pickup truck to take his wife to the hospital, where she was later pronounced dead.

Separatist terrorists insurgents were blamed for the murder.
Posted by: ryuge || 10/09/2012 00:00 || Comments || Link || [336064 views] Top|| File under: Thai Insurgency
Syria-Lebanon-Iran
Two suicide bombs hit Syrian military base, dozens killed
TWIN blasts at a military base near Damascus by suicide bombers, one driving a bomb-laden ambulance, killed dozens of people while the fate of prisoners held there is unknown, a watchdog said.

The attack, the latest in a spate of assaults on Syrian military and government installations, was claimed by the al-Qaida-linked Al-Nusra Front, which said it was to avenge Muslims "oppressed or killed" by the regime.

News of the blasts came as UN chief Ban Ki-moon urged Syrian President Bashar al-Assad's regime to declare a unilateral truce in the almost 19-month conflict which activists say has killed more than 32,000 people.

"Dozens of people were killed in two suicide attacks against the air force intelligence branch in Harasta" late on Monday, Syrian Observatory for Human Rights director Rami Abdel Rahman said, referring to a town just northeast of the capital.

"The fate of hundreds of prisoners being held in the basements of the (building) is still unknown.

"The regime has not said a word about what happened last night," added Mr Abdel Rahman.

"I hold the regime responsible for the fate of the prisoners. They shouldn't be holding all of these people in the first place."

The Al-Nusra Front, which was unknown before the start of the revolt against Assad's regime but which now regularly issues statements claiming suicide attacks in Syria, said it was behind the Harasta attack.

"In revenge for those who have oppressed or killed Muslims, the decision was taken to strike the Air Force intelligence branch in Harasta," Al-Nusra said in a statement posted on jihadist online forums.
Posted by: tipper || 10/09/2012 10:02 || Comments || Link || [336062 views] Top|| File under:
Syrian Rebels Claim Capturing Assad's Cousin
[Ynet] Syrian rebels announced that they have captured Hussam Assad, the cousin of Syrian Hereditary President-for-Life Bashir Pencilneck al-Assad


Horror of Homs...


Assad's cousin was tossed in the slammer
Drop the gat, Rocky, or you're a dead 'un!
by the al-Farouq brigade of the Free Syrian Army (FSA), Sheikh Adnan Al Arour, a Sunni

Mohammedan

preacher and a major Salafist leader in Syria, announced on his Twitter account.
Posted by: trailing wife || 10/09/2012 07:56 || Comments || Link || [336063 views] Top|| File under:
Iran Says It Blocked Cyberattacks On Oil Platform
[Ynet] An Iranian oil official says the country has successfully blocked a cyberattack on the computer network of its offshore drilling platforms.

The Monday report by semiofficial ISNA news agency quotes Mohammad Reza Golshani, IT head of Iran's state offshore oil company, as blaming Israel for the attack.
Posted by: trailing wife || 10/09/2012 07:56 || Comments || Link || [336064 views] Top|| File under: Govt of Iran
Syria rebels 'bomb Air Force Intelligence complex'
Rebels in Syria are reported to have carried out a bomb attack overnight on an intelligence agency compound in a suburb of the capital, Damascus.

The al-Nusra Front, a jihadist militant group, said suicide bombers had blown themselves up outside the Air Force Intelligence complex in Harasta.

Activists and residents said there were huge explosions, followed by clashes involving machine-guns and mortars.

AFI is seen by some as the elite agency of Syria's intelligence empire.
Posted by: tipper || 10/09/2012 03:36 || Comments || Link || [336062 views] Top|| File under:
Turkey, Syria trade fire
AKCAKALE, Turkey: Turkey and Syria fired artillery and mortars across their volatile border for a fifth consecutive day on Sunday, in one of the most serious and prolonged flare-ups of violence along the frontier. The exchange of fire stoked fears that Syria's civil war will escalate into a regional conflagration drawing in NATO member Turkey.

On Sunday, an Associated Press journalist witnessed a round landing some 200 meters (yards) inside Turkey, near the border town of Akcakale. A short time later, eight artillery shells could be heard fired from Turkey.

In the Turkish town of Akcakale, mayor Abdulhakim Ayhan said shrapnel from the Syrian mortar round caused some damage to a grain depot, but no one was hurt. He confirmed that Turkish artillery immediately returned fire. The Anadolu Agency reported that Assad's forces have been shelling the town of Tal Abyad, just across from Akcakale, which is controlled by Syrian rebels.

Turkey's private Dogan news agency reported that a six-vehicle military convoy, including two carrying howitzers, was seen traveling from the city of Gaziantep toward the Syrian border.

Inside Syria, forces loyal to Assad clashed with rebels across the country, from the northern city of Aleppo to the southern border with Jordan, killing according to activist groups at least 90 people across the country. Activists said opposition fighters were strengthening their hold over the village off Khirbet Al-Jouz, in the northern province of Idlib, which borders Turkey and where violent clashes broke out a day earlier. The Turkish state-run Anadolu news agency said Sunday that the rebels had regained full control of Khirbet Al-Jouz. It said the Syrian army was forced to "pull back" following an "offensive" by some 700 rebels.

It also reported that Assad's troops were forced to retreat some 20 kilometers (12 miles) toward the town of Jisr Al-Shughour. It said rebels in Khirbet Al-Jouz celebrated their victory by firing their weapons into the air.

The Britain-based Syrian Observatory for Human Rights said regime forces pulled out of two villages in the Idlib countryside near Turkey. In Khirbet Al-Jouz, wounded Syrian soldiers were left to fend for themselves after government troops were forced to retreat from the area, the Observatory said. The reports could not be independently confirmed, and it was not clear whether the wounded soldiers were captured by the rebels.

In Damascus, a car bomb exploded in the parking lot of the local police headquarters in central Damascus, killing one member of the military, the state-run SANA news agency said. The explosion is the latest in a series of bombs and suicide attack targeting security personnel and government institutions.

Elsewhere, Syrian troops were widening their offensive to retake rebel-held areas in the northern city of Aleppo and the suburbs of Damascus, as well as the central province of Homs and villages on the southern border with Jordan.

The Observatory said some of the heaviest fighting Sunday was in Aleppo province. At least three people were killed and scores were wounded when the army pounded the town of Manbaj in Aleppo's suburbs.

Syria's defense minister said Saturday that the government is ready to give amnesty to rebels who repent and those who don't "will be crushed under the feet of our soldiers."

Gen. Fahd Jassem Al-Freij, who became defense minister in July after his predecessor was assassinated, also claimed that the regime was getting the upper hand. "The most dangerous parts of the conspiracy have been passed and the killing is on its way to decline," he said.
Posted by: Steve White || 10/09/2012 00:00 || Comments || Link || [336064 views] Top|| File under:
Suicide Bomber Attacks Syrian Security Compound
[An Nahar] A

suicide kaboom

er detonated a

car boom

near a compound of the Syrian intelligence on the outskirts of Damascus


...Capital of the last overtly fascist regime in the world...


on Monday, a Syrian official said.

There were no immediate reports of casualties in the blast in Harasta, a suburb of the nation's capital, said the official, speaking on condition of anonymity
... for fear of being murdered...
because he was not authorized to speak to the media.

The blast could be heard across Damascus and was followed by armed

festivities

, said the pro-government TV station al-Ikhbariya. Ambulances and fire trucks were seen driving to the scene.

Posted by: Fred || 10/09/2012 00:00 || Comments || Link || [336063 views] Top|| File under: Govt of Syria
Residents Flee as Heavy Syrian Gunfire Targets al-Abboudiyeh
[An Nahar]
Heavy gunfire from Syria on Monday targeted the Akkar border town of al-Abboudiyeh, forcing residents to flee the area en masse.

"Two shells fired from Syria fell on al-Abboudiyeh and Hakr Janin while other towns are being targeted by heavy gunfire," Radio Voice of

Leb

(93.3) reported.

Meanwhile,


...back at the abandoned silver mine, the water was up to Jack's neck and still rising...


al-Manar television said the Lebanese army deployed heavily in the town's outskirts "after an

gang

opened fire from the Syrian side of the border."

Earlier on Monday, state-run National News Agency said volleys of machinegun fire hit the Lebanese territory along the northern border, from al-Abboudiyeh to Hakr Janin.

Posted by: Fred || 10/09/2012 00:00 || Comments || Link || [336066 views] Top|| File under: Govt of Syria
Hizbullah Buries Fighter Killed in 'Syria Border Area'
[An Nahar] More than 2,000 Hizbullah supporters gathered in the Bekaa Valley on Monday to bury one of their fighters who a security source said was killed in the border area with Syria.

Hussein Abdul Ghani al-Nimr, 35, "died while he was performing his jihadist duty," said a Hizbullah

front man

from the eastern city of Baalbek.

A security source told Agence

La Belle France

Presse that the Hizbullah member was "killed in the

Leb

-Syria border region and his body was taken back on Sunday."

The funeral comes less than a week after a senior Hizbullah commander, who Syrian rebels said was killed in Syria, was buried in the Bekaa.

An AFP correspondent said throngs of Hizbullah members marched in procession from a Baalbek area mosque to a cemetery alongside Nimr's fellow fighters who carried the body.

"He was a good man and a good fighter, and he died as a martyr serving his country and fellow

Moslem

s," Hizbullah

holy man

Sheikh Mohammed Yazbek, who heads the party's religious council, told the crowd.

Hizbullah has announced several similar burials in past months, without elaborating on the circumstances of its members' deaths.

Posted by: Fred || 10/09/2012 00:00 || Comments || Link || [336065 views] Top|| File under: Hezbollah
Taliban shoot Pakistani schoolgirl campaigning for peace
Taliban

gunnies

in Pakistain shot and seriously

maimed

on Tuesday a 14-year-old schoolgirl who rose to fame for speaking out against the

cut-thoat

s, authorities said.

Malala Yousufzai was shot in the head and neck when

gunnies

fired on her school bus in the Swat

...a valley and an administrative district in the Khyber Pakhtunkhwa Province of Pakistain, located 99 mi from Islamabad. It is inhabited mostly by Pashto speakers. The place has gone steadily downhill since the days when Babe Ruth was the Sultan of Swat...
valley, northwest of the capital, Islamabad. Two other girls were also

maimed

, police said.

Yousufzai became famous for speaking out against the Pak Taliban at a time when even the government seemed to be appeasing the hardline Islamists.
The government agreed to a ceasefire with the Taliban in Swat in early 2009, effectively recognizing

thug

control of the valley whose lakes and mountains had long been a tourist attraction.

The Taliban set up courts, executed residents and closed girls' schools, including the one that Yousufzai attended. A documentary team filmed her weeping as she explained her ambition to be a doctor.

"My friend came to me and said, 'for God's sake, answer me honestly, is our school going to be attacked by the Taliban?'," Yousufzai, then 11, wrote in a blog published by the BBC.

"During the morning assembly we were told not to wear colorful clothes as the Taliban would object."

The army launched an offensive and retook control of Swat later that year, and Yousufzai later received the country's highest civilian award. She was also nominated for international awards for child activists.

Since then, she has received numerous threats. On Tuesday,

gunnies

arrived at her school and asked for her by name, witnesses told police. Yousufzai was shot when she came out of class and went to a bus.

Taliban

front man

Ehsanullah Ehsan said his group was behind the shooting.
"She was pro-West, she was speaking against Taliban and she was calling

President B.O.

her ideal leader," Ehsan said by telephone from Qazi's guesthouse an undisclosed location.

"She was young but she was promoting Western culture in Pashtun areas," he said, referring to the main ethnic group in northwest Pakistain and southern and eastern Afghanistan. Most members of the Taliban come from conservative Pashtun tribes.

Doctors were struggling to save Yousufzai, said Lal Noor, a doctor at the Saidu Sharif Teaching Hospital in the Swat valley's main town of Mingora.
The U.S. State Department condemned the attack.

"Directing violence at children is barbaric. It's cowardly. And our hearts go out to her and the others who were

maimed

, as well as their families," State Department spokeswoman Victoria Nuland said in Washington.
Posted by: Beavis || 10/09/2012 15:57 || Comments || Link || [336082 views] Top|| File under:
Who's in the News
45
[untagged]
4
Hezbollah
3
Govt of Syria
2
Govt of Iran
2
al-Qaeda
2
Boko Haram
1
Pirates
1
Taliban
1
Thai Insurgency
1
TTP
1
Arab Spring
1
Baloch Liberation Army
1
Govt of Pakistan
1
Govt of Sudan
1
Hamas
Bookmark
E-Mail Me
The Classics
The O Club
Rantburg Store
The Bloids
The Never-ending Story
Thugburg
Gulf War I
The Way We Were
Bio
Merry-Go-Blog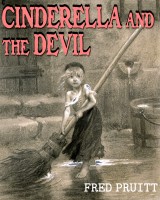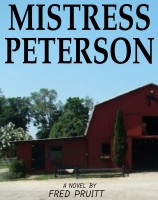 On Sale now!


A multi-volume chronology and reference guide set detailing three years of the Mexican Drug War between 2010 and 2012.

Rantburg.com and borderlandbeat.com correspondent and author Chris Covert presents his first non-fiction work detailing the drug and gang related violence in Mexico.

Chris gives us Mexican press dispatches of drug and gang war violence over three years, presented in a multi volume set intended to chronicle the death, violence and mayhem which has dominated Mexico for six years.
Click here for more information


Meet the Mods
In no particular order...


Steve White
Seafarious
tu3031
badanov
sherry
ryuge
GolfBravoUSMC
Bright Pebbles
trailing wife
Gloria
Fred
Besoeker
Glenmore
Frank G
3dc
Skidmark



Better than the average link...



Rantburg was assembled from recycled algorithms in the United States of America. No trees were destroyed in the production of this weblog. We did hurt some, though. Sorry.
44.197.101.251

Help keep the Burg running! Paypal: