Africa Horn
African Union, Somali troops capture Islamist-held town
[Al Ahram]
African Union


...a union consisting of 53 African states, most run by dictators of one flavor or another. The only all-African state not in the AU is Morocco. Established in 2002, the AU is the successor to the Organisation of African Unity (OAU), which was even less successful...


troops alongside Somali forces seized the formerly Islamist-held town of Wanla Weyn on Sunday, the latest loss for the Al-Qaeda-linked Shebab fighters, commanders said.
Its capture -- reportedly without a fight -- is a key step towards opening up the main highway linking the capital Mogadishu to Baidoa, a major town wrested from the Shebab by Æthiopian troops in February.

The AU mission in Somalia (AMISOM), which also seized the Balli Doogle airstrip on Sunday, have now advanced over 90 kilometres (55 miles) northwest from Mogadishu since launching an offensive outside the city in May.

"Somali government forces with the support of AMISOM troops have secured the strategic town of Wanla Weyn on the Afgoye to Baidoa corridor," said Andrew Gutti, commander of the 17,000-strong AMISOM force.

Wanla Weyn lies roughly a third of the way to Baidoa from Mogadishu, with the remaining 160 kilometres (100 miles) still controlled by the Shebab.

"The capture of this town denies Al Shebab another source of illegal income after a string of defeats," Gutti added in a statement.
Posted by: Fred || 10/08/2012 00:00 || Comments || Link || E-Mail|| [336062 views] Top|| File under: al-Shabaab
Sudan military plane crashes with 20 on board
[Al Ahram]
A Sudanese military plane crashed in a rural area west of the capital Khartoum on Sunday, killing some of the 20 armed forces personnel on board and injuring others, the army said. The plane was traveling from Khartoum to El Fasher in the country's strife-torn Darfur region, military spokesman Al-Sawarmi Khalid told Reuters without saying how many people died or what caused the crash.

"Some were killed and some were injured," he said, adding that the Antonov 12 transport plane was also carrying military equipment.

There have been several crashes in Sudan in recent years, where years of U.S. sanctions have made it difficult for airlines to get spare parts for their fleets.

Posted by: Fred || 10/08/2012 00:00 || Comments || Link || E-Mail|| [336064 views] Top|| File under: Govt of Sudan
Militant attack on Gov't forces in Mogadishu kills 4
(Sh.M.Network) --At least 4 combatants were killed in an ambush attack by Al shabab

gun-hung tough guys

on Somali government forces in Mogadishu on Sunday, hours after Somali president named Abdi Farah Shirdon, a political newcomer as the new PM for the fledgling government,reports said.

The attack happened at a government military base located in Kahda neighbourhood in southern Mogadishu on Sunday, and both rival sides used heavy and small weapons that could be heard in the early hours on Sunday, according to the locals.

"The fighting was big and intensified across the area. Artillery fire and rocked propelled grenades (RPGs) were used during the combat between Somali forces and Al shabab

beturbanned goon

s. Four soldiers on both sides dead in the skirmish," a resident told Shabelle Media Network.

No official from both sides was available to reach on the phone for comments.
Posted by: Fred || 10/08/2012 00:00 || Comments || Link || E-Mail|| [336063 views] Top|| File under: al-Shabaab
Africa North
Copt home attacked after Morsi promises security
One set of statements in English for the gullible western reporters and diplomats, one set of statements in Arabic for his fellow Islamicists...

Arabic statement unneeded -- everyone knows the rules for this kind of situation.

Gunmen opened fire on the home of a Coptic Christian in the Sinai peninsula on Saturday, hours after a visit by President Mohamed Morsi to reassure Christian residents they would not be targeted again.


They weren't targetted. It's just that their house was in the way of the flying bullets.

Hard boyz Gunmen "used automatic weapons when they opened fire on the house of a Coptic resident of Rafah hours after the president left," a security official told AFP. There were no reports of casualties, he said.

Witnesses told AFP three gunmen in a car fired on the house of Magdi Niruz before fleeing the scene.

Morsi had visited the Sinai peninsula on Friday to meet with and reassure families who fled Rafah to El-Arish after receiving death threats. This "will not happen again," Morsi told a group of local Bedouin tribal chiefs and other residents of El-Arish.


He was lying, of course...

"Your security is our security," he said.


Given that the whole country is falling apart, that part of his statement might be true...

"What happened is an individual case which represents neither Egypt nor its children, Muslim or Christian. It's crime for which the perpetrators must be held responsible," MENA quoted Morsi as saying.


Somehow it's always an individual run amok, never the pattern of behaviour it seems...

According to residents and officials in Rafah, on the border with Gaza, Christian families fled to El-Arish about 30 kilometres (19 miles) away after having received death threats from Islamists. Leaflets were circulated in Rafah demanding that the Coptic community leave or be killed, residents said. A shop owned by a Coptic family was subsequently machine-gunned.

Egypt's Christians, who make up six to 10 percent of the country's population of 82 million, have regularly complained of discrimination and marginalisation. They have also been the target of numerous sectarian attacks.


And they have nowhere to go...
Posted by: Steve White || 10/08/2012 00:00 || Comments || Link || E-Mail|| [336062 views] Top|| File under:
Al-Qaeda leader's brother offers to mediate end to Sinai conflict
How kind of him. And in the midst of his busy schedule, too!

[Al Ahram] Mohamed El-Zawahiri, the former leader of Islamic Jihad
...created after many members of the Egyptian

Mohammedan

Brotherhood decided the organization was becoming too moderate. Operations were conducted out of Egypt until 1981 when the group was exiled after the

liquidation

of President Anwar Sadat. They worked out of Gaza until they were exiled to Lebanon in 1987, where they clove tightly to Hezbollah. In 1989 they moved to Damascus, where they remain a subsidiary of Hezbollah...
and younger brother of Al-Qaeda leader Ayman El-Zawahiri
... Formerly second in command of al-Qaeda, now the head cheese, occasionally described as the real brains of the outfit. Formerly the Mister Big of Egyptian Islamic Jihad. Bumped off Abdullah Azzam with a car boom in the course of one of their little disputes. Is thought to have composed bin Laden's fatwa entitled World Islamic Front Against Jews and Crusaders. Currently residing in the North Wazoo area. That is not a horn growing from the middle of his forehead, but a prayer bump, attesting to how devout he is...
, has said he is prepared to help mediate an end to the conflict between jihadists and the Egyptian military in the Sinai Peninsula.
El-Zawahiri added that he would require guarantees from the state that it would follow through on its promises to the jihadists.

He claimed the government still treated him as an unacceptable party despite the fact that he had offered to mediate an end to the conflict in Sinai, reported Al-Arabiya Net website Saturday.

El-Zawahiri added that his aim as a jihadist was to implement Islamic Sharia law.

He also stated that he did not believe in founding or joining political parties as "it is forbidden by Sharia," and he would promote his belief via conferences, seminars and rallies.

Mohamed El-Zawahiri was among 59 jihadist prisoners released in March 2011. He was later relocked away
Keep yer hands where we can see 'em, if yez please!
and tried by a military court on various charges but acquitted in March 2012.
Posted by: Fred || 10/08/2012 00:00 || Comments || Link || E-Mail|| [336075 views] Top|| File under: al-Qaeda
Arabia
Tribesmen Release Turk in Yemen
[Yemen Post] Armed

rustics

released on Sunday a Turkish citizen who was kidnapped in Yemen's southern Abyan
...a governorate of Yemen. The region was a base to the Aden-Abyan Islamic Army terrorist group until it dropped the name and joined al-Qaeda. Its capital is Zinjibar. In March 2011, al-Qaeda in the Arabian Peninsula declared the governate an Islamic Emirate after seizing control of the region. The New York Times fastidiously reported that those in control, while Islamic hard boyz, are not in fact al-Qaeda, but something else that looks, tastes, smells, and acts the same. Yemeni government forces launched an effort to re-establish control of the region when President-for-Life Saleh was tossed and the carnage continues...
province in September, Yemeni officials in the capital Sanaa said.

The Turk was released through a tribal mediation and handed over to the Yemeni authorities in the port city of Aden which in turn handed him to a delegate of his country's embassy, the officials said.

A tribe in Al-Mahfad district, Abyan, kidnapped the Turk, who worked for a land transpiration company on September 18 to pressure the government to release a tribal prisoner who has been tossed in the calaboose
Drop the rosco, Muggsy, or you're one with the ages!
in a state jail for four years.

The Turk is in good condition, the officials said, but they did not say whether the government has met the demand of the tribe.

Meanwhile,


...back at the sea battle, the Terror of the Baltic's career had come to an abrupt and watery end...


Al-Qaeda is continuing the detention of some foreigners including the Saudi deputy consul who were held earlier this year.

A Swiss female and the Saudi diplomat were kidnapped in March and several bids by the authorities to release have failed even after the army drove Al-Qaeda

forces of Evil

out of their strongholds in Abyan and Shabwa.

Posted by: Fred || 10/08/2012 00:00 || Comments || Link || E-Mail|| [336062 views] Top|| File under: al-Qaeda in Arabia
Criminal gang arrested in Aden
[Yemen Post] Yemeni authorities tossed in the clink
Drop the rosco, Muggsy, or you're one with the ages!
on Sunday a criminal gang in al-Ribat of Aden governorate, security sources said, affiming that the gang included 14 persons.

The sources made it clear that the gang used to rob and loot citizens, pointing out that cars, weapons and grenades were found with the gang.

Meanwhile,


...back at the hoedown, Bob finally got to dance with Sally...


security sources affirmed on Sunday that the persons killed on October 3 in Aden were identified as Waleed al-Marzooki and Wegdan Shukri, two al-Qaeda

runaway

s.

Security forces had stormed a house in Aden last Wednesday , killed four al-Qaeda suspects inside and confiscated weapons, shells, ammunitions,

boom belt

s and grenades.

Yemeni politicians have warned against plots to plunge Aden and Taiz into violence with the aim of breaking down the political settlement, stressing that security situation are tense in these cities.

Insecurity and chaos acts have increased in Aden, the city which is considered among the most strategic Yemeni areas, after the widespread of

gang

s supported by the Southern Movement and the Houthi
...a Zaidi Shia insurgent group operating in Yemen. They have also been referred to as the Believing Youth. Hussein Badreddin al-Houthi is said to be the spiritual leader of the group and most of the military leaders are his relatives. The Yemeni government has accused the Houthis of having ties to the Iranian government, which wouldn't suprise most of us. The group has managed to gain control over all of Saada Governorate and parts of Amran, Al Jawf and Hajjah Governorates. Its slogan is "God is Great,

Death to America™

", Death to Israel, a curse on the Jews" ...
group, media sources say.

Al-Qaeda targeted a number of Yemeni military commanders and intelligence officers, and kidnapped foreigners from Aden.

In March, a Saudi diplomat, Abdullah al-Khalidi, was kidnapped by al-Qaeda in Aden and its destiny is still uncertain so far.

On Sunday, a Briton was killed inside his apartment in Aden days after two Americans from Yemeni origin were killed in the port city.

No findings were announced about the murders, but observers think that al-Qaeda were behind the killing of foreigners.
Posted by: Fred || 10/08/2012 00:00 || Comments || Link || E-Mail|| [336061 views] Top|| File under: al-Qaeda in Arabia
Briton killed in Aden
[Yemen Post]
A Briton was found killed in the port city of Aden on Sunday in unclear circumstances, security sources said.

The sources said the

Britannia

national was found killed in his apartment after residents of a building notified a

cop shoppe

.

They further said that probes are ongoing to know the circumstances of the crime, pointing out that the British man operated as a lawyer to a consultation firm.

This murder case came days after finding two American couple from Yemeni origin killed in Aden.

The two persons, Ali Abdullah Saif Al-Aghabri and Maraim Mohammad Al-Zahri, worked as doctors in the field of cosmetic operations in Aden.

Posted by: Fred || 10/08/2012 00:00 || Comments || Link || E-Mail|| [336062 views] Top|| File under: al-Qaeda in Arabia
India-Pakistan
Sporadic firing at PPP rally kills six in Khairpur
[Dawn] Sporadic and abrupt firing on a Pakistain People's Party (PPP) rally killed at least six people including a local journalist and a college professor in Khairpur on Sunday, DawnNews reported.

Four people sustained injuries in the incident also.

According to details, Member of the National Assemble (MNA) belonging to the PPP, Syeda Nafisa Shah was about to deliver her speech at the rally when unidentified

myrmidon

s opened fire on the participants of the rally killing at least six people including a

news hound

of a local TV news channel and a technical college professor.

The incident spread chaos and panicked the local public while shops and small businesses across the city were being reportedly shut by angry mobs.

A heavy contingent of police cordoned off the area immediately after the incident.

Prime Minister Raja Pervez Ashraf and Chief Minister Sindh Syed Qaim Ali Shah have strongly condemned the violent act and ordered swift arrest of the

myrmidon

s.

Posted by: Fred || 10/08/2012 00:00 || Comments || Link || E-Mail|| [336066 views] Top|| File under: Govt of Pakistan
Violence in Karachi claims 15 lives
[Dawn]
Various incidents of violence in Bloody Karachi


...formerly the capital of Pakistain, now merely its most important port and financial center. It may be the largest city in the world, with a population of 18 million, most of whom hate each other and many of whom are armed and dangerous...


claimed 15 lives during the past twenty four hours, DawnNews reported.

A clash between two rival gangs on Saturday killed five people including a wanted gangster Rashid Bengali, who carried a Rs500,000 bounty on his head. Israr Baloch, who had killed Rashid, was also killed during the clash.

Fear and tension gripped the area as markets and shops in the vicinity closed down for business after the incident.

One person was killed by firing by unknown person in Quaidabad area of the city.

Another person died in Liaqatabad's Baloch Para C-1 area in

Bloody Karachi

after a stray bullet hit him.

A bullet ridden body was found in

Bloody Karachi

's Jamshed Quarters area.

Firing by unknown

gunnies

killed one person each in Korangi No 2-1/2 and Korangi No. 5 areas of the city.

Moreover, various indents of firing claimed three more lives in Gulshan-e-Iqbal, Gulshan-e-Hadeed Orangi and Town areas of

Bloody Karachi

.

One person was killed and another injured in a firing incident in Bilal Colony area. Another person died of gunshot wounds in

Bloody Karachi

's Faqir Colony area within the remit of Mominabad.

Posted by: Fred || 10/08/2012 00:00 || Comments || Link || E-Mail|| [336064 views] Top|| File under:
Militants blow up power pylon in Bara
[Dawn] The supply of electricity to Shalobar and adjoining areas was disrupted when

gunnies

blew up a power pylon at Naw Gazi Baba area of Bara tehsil in Khyber Agency
on Friday evening.

Sources said that scores of armed

gunnies

riding in vehicles planted huge quantity of explosives at an electricity pylon at around 8:30 pm and detonated the same with a remote control device. Militants disappeared in the darkness after the

kaboom

, they added.

Security forces have established several checkposts in the area and a night curfew is imposed on regular basis to restrict the movement of

myrmidon

s.

Sources said that forces reached the scene of

kaboom

and cordoned the area after half an hour. But by that time

gunnies

had already escaped and power supply remained suspended to most parts of Bara, they added.

In Bajaur Agency, aka Turban Central

...Smallest of the agencies in FATA. The Agency administration is located in Khar. Bajaur is inhabited almost exclusively by Tarkani Pashtuns, which are divided into multiple bickering subtribes. Its 52 km border border with Afghanistan's Kunar Province makes it of strategic importance to Pakistain's strategic depth...
, local administration jugged
Drop the heater, Studs, or you're hist'try!
three suspected

gunnies

during a search operation in Barang tehsil on Saturday and recovered huge quantity of weapons.

Officials said that local

rustics

informed administration about the presence of

gunnies

at a house in the area. "A team of Levies and tribal elders take action against the

myrmidon

s," Political Tehsildar Abdul Latif told Dawn.

He said that

gunnies

showed some resistance but later surrendered to a jirga of tribal elders of Barang tehsil.

The officials said that Levies personnel also recovered huge quantity of weapons from the house where the

gunnies

were hiding. The jugged
Drop the heater, Studs, or you're hist'try!


gunnies

were shifted to Khar prison for interrogation.

Meanwhile,


...back at the revival hall, the SWAT team had finally arrived...


tribal elders of Barang tehsil have said that no one would be allowed to disturb law and orders situation in their area.

They told journalists that Barang was a peaceful area of the agency and people wanted maintenance of peace in their area.
Posted by: Fred || 10/08/2012 00:00 || Comments || Link || E-Mail|| [336065 views] Top|| File under: Lashkar-e-Islami
International-UN-NGOs
Kurdish quandry for Syria and Turkey
The Syrian rebellion has led to a rise in Kurdish autonomy. The rebels have tense relations with the Kurds, and Turkey fears northern Syria may become a haven for the PKK.
Posted by: ryuge || 10/08/2012 00:00 || Comments || Link || E-Mail|| [336063 views] Top|| File under:
Israel-Palestine-Jordan
One dead in Israeli air strike on Gaza: medic
[Al Ahram] One Palestinian was killed and another wounded on Sunday in an Israeli air strike that targeted a motorbike in the southern Gaza Strip, Palestinian medical sources told AFP. A medical source at a hospital in the city of Rafah confirmed the death of one man, adding that a second man was seriously wounded in the air strike.
Posted by: Fred || 10/08/2012 00:00 || Comments || Link || E-Mail|| [336062 views] Top|| File under: Islamic Jihad
Three arrested in Jerusalem prayer protest
[Al Ahram] Israeli police on Sunday placed in long-term storage
Keep yer hands where we can see 'em, if yez please!
two Jews and an Arab for disrupting public order at the Al-Aqsa mosque compound in Jerusalem's Old City, a

front man

said.

"We placed in long-term storage
Keep yer hands where we can see 'em, if yez please!
this morning two Jews who were prostrating on the esplanade, which is contrary to the instructions of behaviour at the site, as well as an Israeli Arab who approached them in a threatening manner," Micky Rosenfeld told AFP.

He said the two Jews had arrived at the holy site, referred to as the Temple Mount by Jews and Haram al-Sharif by

Mohammedan

s, under the guise of tourists.On Friday, Israeli police entered the compound after being stoned by worshippers, following several days of

festivities

there, and used sound grenades to disperse the crowds.

Tensions have been running high over a series of visits to the compound by rightwing Jewish activists during the week-long Jewish holiday of Sukkot, which began at sundown last Sunday.

The compound houses both the Dome of the Rock and Al-Aqsa mosques, and is venerated by Jews as the site where King Herod's temple stood before it was destroyed by the Romans in 70 AD. It is one of the most sensitive sites in Jerusalem, and

festivities

frequently break out between Paleostinians and Israeli security forces at the compound.

Posted by: Fred || 10/08/2012 00:00 || Comments || Link || E-Mail|| [336065 views] Top|| File under:
Syria-Lebanon-Iran
Damascus rocked by 'terrorist' car bomb
[France24] A huge explosion rocked the Syrian capital of Damascus on Sunday, local officials reported. State TV described the car bomb, which exploded near the police headquarters, as a "terrorist" attack and said one policeman was killed in the blast.
Posted by: Fred || 10/08/2012 00:00 || Comments || Link || E-Mail|| [336063 views] Top|| File under: Govt of Syria
Turkey Retaliates to New Syrian Shelling
[An Nahar] The Turkish military retaliated Sunday after a shell launched from Syria struck the southeastern Turkish border village of Akcakale, where five

non-combatants were killed

last week, the local mayor said.

The Syrian shell landed in the grounds of a public building and there were no casualties, Mayor Abdulhakim Ayhan told Anatolia, the semi-official news agency.

"Thank God there were no victims. Turkish artillery immediately responded to the shots that came from Syria," Ayhan said.

There was minor damage to the building, which had been previously evacuated, Turkish media said.

Since the deadly shelling of Wednesday, the Turkish military has responded in kind whenever Syrian ordnance has breached its territory.

The deadly bombing was the most serious incident between Damascus
...The City of Jasmin is the oldest continuously-inhabited city in the world. It has not always been inhabited by the same set of fascisti...
and Ankara since Syrian anti-aircraft fire brought down a Turkish fighter jet in June.

That incident inflamed tensions between the former allies and renewed fears of a broader conflict. Nearly 80 percent of towns and villages along the Turkish border are outside the control of Damascus, according to the

Britannia

-based Syrian Observatory for Human Rights.

The Turkish parliament on Thursday gave the government the green light to use military force against Syria if necessary.

The U.N. Security Council on Thursday strongly condemned cross-border attacks by Syria and called for restraint between the two neighbors.
Posted by: Fred || 10/08/2012 00:00 || Comments || Link || E-Mail|| [336067 views] Top|| File under: Govt of Syria
Syria Rebels Advance in North, Pushed Back in South
[An Nahar]
Rebels cemented their control of Syria's northern frontier with Turkey after fierce

festivities

with the army, as their bastions in other parts of the country came under heavy shelling on Sunday.

As the fighting raged, Syrian state television


... and if you can't believe state television who can you believe?


said that government forces had pushed rebels out of two of their strongholds in Damascus
...The City of Jasmin is the oldest continuously-inhabited city in the world. It has not always been inhabited by the same set of fascisti...
province, Qudsaya and Hameh, where a watchdog said the bodies of 10 men were found.

With tension spiking along the Syrian-Turkey frontier after a Syrian shell smashed into a Turkish town last Wednesday killing five civilians, rebels seized the town of Khirbat al-Joz in the northwest province of Idlib after a pitched battle with regime troops, the Syrian Observatory for Human Rights said.

"The

festivities

at Khirbat al-Joz... ended when fighters of the rebel brigades took control of the area," said the

Britannia

-based watchdog of Saturday's battle.

"The fighting lasted more than 12 hours and resulted in at least 40 dead among the regular forces, including five officers, and nine (rebel) fighters," it added.

Nearly 80 percent of towns and villages along the Turkish border are outside the control of Damascus, according to the Observatory.

Agence

La Belle France

Presse correspondents have passed through large swathes of territory in the Idlib and Aleppo


...For centuries, Aleppo was Greater Syria's largest city and the Ottoman Empire's third, after Constantinople and Cairo. Although relatively close to Damascus in distance, Aleppans regard Damascenes as country cousins...


provinces of northern Syria that have fallen outside government control, with residents managing their own affairs.

The Observatory also reported that regime forces on Sunday pounded the town of Tal-Abyad in the northern province of Raqa, which sits on the border with Turkey and is held by the rebels.

Turkey had on Friday shelled a Syrian military position south of Tal-Abyad, as part of bombardments of Syrian military positions since Wednesday's killing of the five civilians.

The incident sparked outrage in Ankara and prompted a U.N. Security Council condemnation.

The Turkish parliament authorized further military action but Prime Minister Recep Tayyip Erdogan said he was not seeking a mandate for war.

Officials said a mortar round struck inside Turkey again on Saturday, prompting fresh retaliatory fire by Turkish troops, but no casualties were reported.

In Damascus province in the south of the country, the bodies of 10 men, at least one of them a rebel fighter, were found after several days of military operations in the town of Hameh that ended in the government taking control, the Observatory said.

Syrian state television


... and if you can't believe state television who can you believe?


said "Hameh and Qudsaya in Damascus province have been cleansed from the armed terrorists," using the regime's blanket term for the rebels.

On July 18, rebels carried out a massive bombing on a security complex in Damascus, killing
Hereditary President-for-Life Bashir Pencilneck al-Assad


Before going into the family business Pencilneck was an eye doctor...


's brother-in-law, the defence minister and a general.

Since then, regime forces have pushed the rebels to the outskirts of the capital but have lost control of several border crossings and are battling to fully retake Syria's second city of Aleppo, which has been the focal point of the conflict since mid-July.

The Observatory said Sunday's bombardments in Aleppo targeted the embattled district of Sakhur in the east and Kalasseh in the southwest, the

Britannia

-based Observatory said.

Turkish Foreign Minister Ahmet Davutoglu, in yet another broadside meanwhile against Syria, said Assad should be replaced by Vice President Farouq al-Sharaa, whom he said "is a man of reason."

The Turkish minister stressed that the Syrian opposition "is inclined to accept Sharaa" as the future leader of the Syrian administration.

"Farouq al-Sharaa is a man of reason and conscience and he has not taken part in the massacres in Syria. Nobody knows the (Syrian) system better than he," Davutoglu said on public television channel TRT.

Sharaa, the most visible Sunni

Moslem

figure in the minority Alawite-led government, is trusted by the regime and was foreign minister for 15 years before becoming vice president in 2006.

Reports that he had defected in August were denied by Damascus, but some opposition leaders say he is apparently under house arrest.

Meanwhile,


...back at the pie fight, Bella opened her mouth at precisely the wrong moment...


Mokhtar Lamani, the head of U.N.-Arab League


...an organization of Arabic-speaking states with 22 member countries and four observers. The League tries to achieve Arab consensus on issues, which usually leaves them doing nothing but a bit of grimacing and mustache cursing...


peace envoy Lakhdar Brahimi's office in Syria, met rebel members on Saturday, a U.N. official told AFP.

Lamani visited the Jat area some 50 kilometers (30 miles) south of Damascus and "met leaders of the armed opposition,"

front man

Khaled al-Masri said, as part of contacts with all parties in the conflict.

Since the uprising against Assad's rule erupted in March last year, more than 31,000 people have been killed, according to the Observatory.

Posted by: Fred || 10/08/2012 00:00 || Comments || Link || E-Mail|| [336080 views] Top|| File under: Govt of Syria
Who's in the News
29
[untagged]
4
Govt of Syria
4
Govt of Pakistan
3
al-Qaeda in Arabia
3
Hezbollah
2
Govt of Sudan
2
al-Shabaab
2
Arab Spring
1
al-Qaeda
1
Islamic Jihad
1
Jamaat-e-Islami
1
Jamaat-e-Ulema Islami
1
Lashkar-e-Islami
1
Moro Islamic Liberation Front
1
Taliban
Bookmark
E-Mail Me
The Classics
The O Club
Rantburg Store
The Bloids
The Never-ending Story
Thugburg
Gulf War I
The Way We Were
Bio
Merry-Go-Blog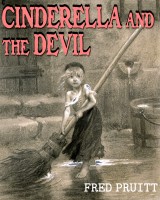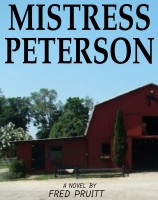 On Sale now!


A multi-volume chronology and reference guide set detailing three years of the Mexican Drug War between 2010 and 2012.

Rantburg.com and borderlandbeat.com correspondent and author Chris Covert presents his first non-fiction work detailing the drug and gang related violence in Mexico.

Chris gives us Mexican press dispatches of drug and gang war violence over three years, presented in a multi volume set intended to chronicle the death, violence and mayhem which has dominated Mexico for six years.
Click here for more information


Meet the Mods
In no particular order...


Steve White
Seafarious
tu3031
badanov
sherry
ryuge
GolfBravoUSMC
Bright Pebbles
trailing wife
Gloria
Fred
Besoeker
Glenmore
Frank G
3dc
Skidmark



Better than the average link...



Rantburg was assembled from recycled algorithms in the United States of America. No trees were destroyed in the production of this weblog. We did hurt some, though. Sorry.
44.192.115.114

Help keep the Burg running! Paypal: