Gunman's Mom Wants Worker Compensation
America: 2003


The mother of a man who killed three co-workers before shooting himself in a workplace rampage has asked the company to compensate her for her son's death because it occurred at work, the company said on Tuesday.


Some folks have amazingly big balls.


Modine Manufacturing Co. has turned down the request by Nina Tichelkamp-Russell, the mother of the 25-year-old gunman Jonathon Russell, company spokesman Mick Lucareli said. But the claim must still be reviewed by the state, he said.


My, how insensitive and mean spirited.


Russell's mother filed a claim seeking death benefits under the workers' compensation system, which provides financial payments to injured workers or the families of workers killed on the job, Lucareli said. Tichelkamp-Russell could not be reached for comment.


Probably sleeping it off.


The company quickly approved the claims filed by the families of Russell's victims, but Modine has no intention of compensating the gunman's family, Lucareli said. "This is probably an odd situation. It certainly caught us by surprise," he said.


Ya think?


Police said Russell brought a Glock semiautomatic handgun to work on the night shift at the plant near Jefferson City, Missouri on July 1. Police said Russell appeared to target certain colleagues as he walked from station to station spraying bullets.


Coming up next: Glock Sued By Crazy Woman.


A 44-year-old man and a 29-year-old man died on the plant floor, while a 42-year-old man died on the way to a hospital. Five others were taken to hospitals with injuries. Russell shot and killed himself after an exchange of gunfire with police.


Good riddance.
Posted by: tu3031 || 10/08/2003 1:08:14 PM || Comments || Link || E-Mail|| [6470 views] Top|| File under:
Bears - 2, Tigers - 1, People - 0
An advocate of grizzly bear protection and his camping companion were mauled to death by one or more bears in a remote part of Alaska's Katmai National Park and Preserve, officials said Tuesday. Killed were

Timothy Treadwell

, 46, and

Amie Huguenard

, 37, both of Malibu, California, said the National Park Service and the Alaska State Troopers. Treadwell was the founder of Grizzly People, an organization devoted to the protection of grizzly bears and their habitat. According to the group's Web site, Treadwell's practice was to travel to bear country without weapons. Treadwell, a former drug addict, was featured on the Web site of actor and environmental activist Leonardo DiCaprio. According to a biography on the site, Treadwell beat his addiction by spending time in the Alaskan wilderness, where he developed his fondness for bears.


Who says drug use doesn't cause brain damage?


The deaths were discovered when an air-taxi pilot flew to the site Monday afternoon to pick up the campers. He found the campsite damaged and a brown bear atop what appeared to be a human body, eating the remains.


Humm, tastes like environmentalist!


When park rangers and state troopers flew to the remote site to recover the bodies, they had to kill two aggressive bears that were threatening them, officials said.


PETA will be upset.


The service had cautioned Treadwell for several years about his bear-safety practices, spokesman John Quinley said. Treadwell made a practice of getting within inches of the animals, but the Park Service recommends a 50-yard distance, he said.


And a heavy caliber weapon.
Posted by: Steve || 10/08/2003 12:33:27 PM || Comments || Link || E-Mail|| [6477 views] Top|| File under:
Afghanistan
Abdul Dostum and Atta Mohammed Forces Clash, Again
Fighting erupted Wednesday between rival warlords who both claim allegiance to the government of President

Hamid Karzai

, and an official of one of the warring groups said as many as 60 people were killed and scores more wounded. The soldiers were massing around the northern city of Mazar-e-Sharif, said Gen. Abdul Sabur, a spokesman for Atta Mohammed's Jamiat-e-Islami faction. Sabur said hundreds of fighters loyal to northern Uzbek commander Abdul Rashid Dostum began battling Atta's supporters about midday, and the battle continued late into the night.
He said 60 people were killed in that fighting, which involved tanks, heavy artillery and other weapons.


It's like the Sharks vs the Jets, with crew served weapons.




Shouldn't both of them be in Zabul or Uruzgan, committing atrocities?

"The fighting is very intense," Sabur said. "People are very scared. Shops and markets have all closed." It was impossible to immediately confirm Sabur's account, and representatives of Dostum's faction, known as Junbish, could not be reached. The two sides have clashed repeatedly in the past two years, though they are nominally both loyal to Karzai's central government. Countless efforts by the

United Nations

and the Afghan government to mediate a peaceful resolution have failed.


It'll end when either Dostum or Mohammed are killed and their boys have to go looking for work elsewhere.


It was not clear what sparked the latest fighting.


It don't take much.


A second Jamiat spokesman, Ashraf Nadim, said fighters loyal to Dostum launched a separate attack in Maimana city, in the neighboring northern province of Faryab. He said it was not clear how many people had been killed there.
Posted by: Steve || 10/08/2003 3:55:21 PM || Comments || Link || E-Mail|| [6472 views] Top|| File under:
"Omar's Angels" gear up to attack Afghanistan
A Taliban army is mobilising in Pakistan for a raid into Afghanistan before the end of the year. Up to 2500 fighters are in Baluchistan province preparing to cross the border on motorcycles and attack US and Afghan Government forces, Western and Afghan intelligence officials say.


2500 motorcycles, yeah, they'll be able to sneak in.




They're gonna disguise themselves as a Shriners' parade...

The Taliban have virtually taken over several suburbs of Quetta, the capital of Baluchistan, and are being supported by Pakistani religious parties, the drugs mafia and al-Qaeda. There is also reportedly increasing support from the Pakistani authorities - a claim denied in Islamabad.


"Nope, not us."


Tuesday marked the second anniversary of the beginning of the US bombing campaign that destroyed the Taliban after the September 11 attacks. They now plan to harry US forces in Zabol and in Kandahar, where residents feel increasingly under siege.
Since August, Taliban attacks have killed almost 400 Afghan soldiers, aid workers and civilians.


Mostly aid workers and civilians, some Afghan soldiers whose trucks were ambushed while cruising around fat, dumb and happy, a few in combat.


Four US soldiers have died.


And around 150-200 taliban fighters, that we know of.


"We have the American forces and the puppet regime of [Hamid] Karzai on the run. They will collapse soon" said a Taliban mullah in Pushtunabad bazaar.


Just keep believing that, pal.


The Taliban have bought hotels, shops and houses, forcing many frightened local residents to leave. Vehicle dealers say the Taliban have bought 1150 motorcycles in the past three months. Motorcycle guerillas roam Afghanistan's rural areas attacking aid agency vehicles and isolated police posts.


Motorcycle engines show up real nice on FLIR, lots of heat.


For communications, they import hundreds of satellite telephones from the Arab Gulf states, because those bought in Pakistan are closely monitored by the CIA.


(wink) That's right, those sat phones from the Gulf States can't be monitored or traced. Pass it on. (wink)


Arms and ammunition are dumped inside Afghanistan. Their funding comes from the drugs trade and al-Qaeda. Osama bin Laden is still thought to be buried in hiding along the Pakistan-Afghanistan border. Logistical support is available from the mullahs of the Jamiat-e-Ullema Islam - a partner in Baluchistan's ruling coalition.


We noticed.


The White House is reluctant to speak up about the extent of Pakistani help to the Taliban because of the US's desperate need to enlist Pakistani troops for Iraq.


Yeah, right, whatever.
Posted by: Steve || 10/08/2003 10:35:53 AM || Comments || Link || E-Mail|| [6470 views] Top|| File under:
Top ex-Taleban minister 'freed'
Former Taleban Foreign Minister Wakil Ahmad Mutawakil has arrived in the south-western Afghan town of Kandahar, after his release from the US military base in Bagram, reports say. A Pakistan-based aide to Mr Mutawakil said on condition of anonymity that the former minister was now staying with his relatives in the town after being freed about four days ago. Mr Mutawakil spent some 18 months in US custody, following his surrender shortly after American troops ousted the

Taleban

regime in late 2001. The charges against him were never specified. Mr Mutawakil has always been described as the more respectable face of the Taleban. Just before the US sent troops to Afghanistan, he reportedly had a major disagreement with

Mullah Mohammad Omar

, founder of the Taleban movement, on sheltering

Osama Bin Laden

in Afghanistan. It was reported that Mr Mutawakil led a group of moderate Taleban who wanted Bin Laden to leave Afghanistan to avoid US reprisals against the Taleban regime.


The idea of moderate Taliban isn't as stupid as it sounds, after the core Taliban began to take control of the country, various warlords, druglords, tribal leaders, ex-communists and member of other political factions joined up them, most of whom had very little loyalty to the Taliban's ideology. As soon as America went to war, those factions all dumped them, which was one reason for the rapid disintergration of the Talibs.


News of Mr Mutawakil's release came as Nato-led peacekeepers in Afghanistan and Afghan police said they had arrested a man suspected of planning terrorist attacks. An spokesman said the man, identified as

Abu Bakr

, was a senior commander in Kabul for the Hizb-e-Islami faction led by the renegade warlord, Gulbuddin Hekmatyar. Mr Hekmatyar - a former Afghan prime minister - has been labelled a wanted terrorist by Washington, and there have been reports that his faction may have formed a loose alliance with Taleban and al-Qaeda remnants.
Posted by: Paul Moloney || 10/08/2003 12:09:20 AM || Comments || Link || E-Mail|| [6475 views] Top|| File under:
Arabia
Wanted Saudi caught in Kuwait
EFL:


In another incident, the security authorities are still interrogating a Kuwaiti man, identified as Jassem Al-Hassan, who had been arrested two weeks ago for alleged links to a terrorist network, says Al-Qabas daily quoting a reliable source. The Kuwaiti security authorities have made contacts with their Filipinio counterparts to seek the release of Al-Hassan, however, the issue has not yet been settled, says a reliable source.


Story is a bit confused, I guess he was bagged in the Phillipines for helping JI.


Meanwhile, securitymen arrested an unidentified Saudi man who was wanted by the Iraqi security forces for having links with al-Qaeda organisation, reports Al-Anba. The man is alleged to have entered Kuwait a week ago. The suspect has been arrested and referred to the state security to confirm the allegations of the Iraqi security agencies, he added, says a reliable source. He said some al-Qaeda members are reported to have fled to Iraq earlier, taking advantage of its unstable security situation, adding "now that the coalition forces are tightening the noose around them - especially after the recent terrorist attack on the UN headquarters in Baghdad - these al-Qaeda members are trying to flee Iraq."


Interesting, mostly we hear about them trying to sneak into Iraq. If more are caught fleeing Iraq, we'll know we've won.
Posted by: Steve || 10/08/2003 11:56:36 AM || Comments || Link || E-Mail|| [6470 views] Top|| File under:
Saudi police clash with suspected Islamists
Two Saudi policemen were injured in a clash with suspected Islamists in the early hours of Wednesday in the Qassim region north of Riyadh, witnesses said. An officer of the intelligence service was injured in the face in the clash on a farm in the village of Malida near Qassim airport, about 400 kilometers (250 miles) north of the capital, according to a witness.


Another raid on the farm boys.


Another witness said a member of the security forces was also injured in the clash which took place at about 2:00 am (2300 GMT Tuesday) and involved security forces backed up by a helicopter. This same witness said the forces were looking for at least three suspects who managed to escape the scene and that the area remained cordoned off on Wednesday afternoon. Saudi officials were not immediately available to confirm the incident.
Posted by: Steve || 10/08/2003 11:34:33 AM || Comments || Link || E-Mail|| [6472 views] Top|| File under:
Kuwaiti minister tells Kadhafi: ''Go to hell''
A Kuwaiti minister has said Libya's President Moamer Kadhafi "will go to hell," after the Libyan leader strongly criticized the emirate, a newspaper reported on Tuesday. "From this moment, I say Kadhafi will go to hell," Deputy Premier and State Minister for Cabinet Affairs Mohammad Sharar was quoted as saying by Al-Rai Al-Aam.


I second the motion.


The Kuwaiti minister was responding to a question about a statement attributed to Kadhafi in which the Libyan ruler said his country and Kuwait would never meet until the Day of Judgement and that one would go to hell and the other to heaven.
Posted by: Steve || 10/08/2003 11:19:33 AM || Comments || Link || E-Mail|| [6468 views] Top|| File under:
Another Pak a foot shorter
A Pakistani found guilty of drug trafficking was beheaded by the sword on Tuesday in Jeddah, the interior ministry announced. Khan Waley Ben Sayed Mir Jan confessed to "smuggling heroin into the region," said a ministry statement by the Saudi Press Agency. The beheading took to 47 the number of executions announced in Saudi Arabia this year, according to an AFP tally based on official statements.
Posted by: Fred Pruitt || 10/08/2003 00:25 || Comments || Link || E-Mail|| [6467 views] Top|| File under:
Yemen arrests 'anti-Western plotters'
Yemeni police have reportedly detained up to 22 people on suspicion of planning attacks on Western and local targets. A Yemeni man and three Saudis were arrested in mid-September for financing the purchase of weapons and explosives in eastern Marib region, a security source based in the region told Reuters on Tuesday. The region was the site of shootouts with Islamist armed groups and kidnappings of Westerners. A computer seized from the men contained detailed plans of attacks against Western and Yemeni individuals and institutions in Yemen, the source said without giving details.


Gosh, but computers are handy things...

Up to 18 other Yemeni suspects have subsequently been arrested after police interrogated the four, the source added. Yemeni officials were not immediately available to comment.

Posted by: Fred Pruitt || 10/08/2003 00:20 || Comments || Link || E-Mail|| [6469 views] Top|| File under:
Europe
Female boomers celebrated
The Simon Wiesenthal Center expressed horror at the forthcoming inauguration of an exhibition entitled "Body Milk," glorifying female suicide bombers, to open at the Antonopoulou Gallery in Athens. According to the daily newspaper 'Ta Nea', this pink lace embroidery montage displays an Arab woman and her bomb belt "heroically" obliterating an Israeli supermarket.


Brave Dame Robin killed the wicked infants and deadly civilians



In the 'Ta Nea' interview, the organizer, Thessaly University Architecture Professor Alexandros Psychoulis is quoted: "I feel that the experiment of Israel has failed... but politics do not concern me in this work, only the relations between the woman and the supermarket - what is it that ultimately makes her feel pleasure in this place?... The title 'Body Milk' brings together both female cosmetics and the human milk of an 18-year-old Palestinian girl bomber in an Israeli supermarket last March. A very beautiful girl, educated, in love... of an army of women in the women's space of the supermarket... the supermarket is a super female provider. If she blows herself there, she is magnifying her existence and her act."


How does that "magnify" her existence?


Psychoulis acknowledges his wife's inspiration for presenting the exhibit in pink, as "black would be tragic. With pink one can say the most tragic thing in the lightest way."


How is mass murder a light matter!?


In a letter to Greek Prime Minister, Kostas Simitis, the Center's Director for International Liaison, Dr. Shimon Samuels, stated that "over 450 innocents, including women, children, elderly have been murdered and thousands maimed by suicide terrorists in the last three years in Israel - the most recent only four days ago in a jointly Jewish and Arab owned restaurant in Haifa."


"So get rid of that fucking abomination!" For an abomination that exhibit is.


Samuels continued: "This exhibit will continue to poison the Athenian climate, adding to the antisemitic campaign currently underway in the Greek media. This can only encourage eventual violence in Greece itself, for the scourge of global terrorism is indivisible."


Is eventual violence what the moonbat in question wants?


The Center demanded that Simitis "take immediate measures to abort this obscenity insensitive to atrocity and human life itself. Failure to act will show the world that Greece has lost its soul."


The loss of such a treasure as the soul is catastrophic.


"In consequence," the letter concluded, "the prospect for terrorism will have been enhanced in the context of the approaching Olympics. Indeed, the very ideals represented by the Olympic flame will have been impugned in the land of their birth."


How tragic a fall.


For further information, please contact Dr. Samuels at +33.609.77.01.58.


What's Aris' take on this?
Posted by: Atrus || 10/08/2003 12:59:44 PM || Comments || Link || E-Mail|| [6488 views] Top|| File under:
Spanish, French police hold 34 in anti-ETA swoop
Police in Spain and France arrested 34 people early on Wednesday in a swoop Spanish Prime Minister Jose Maria Aznar said was one of the most important operations against the Basque armed group ETA.


That's a big bite out of their organization.


Twenty-nine were detained mostly in Spain's northern Basque and Navarre regions on suspicion of belonging to ETA and recruiting for the organisation, which is listed as a terrorist group by the United States and the European Union. French police sources said four men and one woman connected to the banned radical Basque youth group Segi were arrested in Bayonne in the south of the country.


Lock the jail this time, ok France?


Aznar said on state radio it was "one of the most important and extensive operations that has been carried out in the fight against terror". Interior Minister Angel Acebes told a news conference that ETA's organisational capacity was reduced thanks to recent police operations that have put some of the group's key members behind bars.


Well done!
Posted by: Steve || 10/08/2003 12:03:42 PM || Comments || Link || E-Mail|| [6469 views] Top|| File under:
England Players Vote To Strike
England Players Vote To Strike

10/08/2003. Despite an FA statement insisting that discussions with senior England players had been "amicable" in the wake of Rio Ferdinand's omission from the squad to face Turkey in Saturday's Euro 2004 qualifier, The Times newspaper is reporting that the England squad has taken "the unprecedented decision to go on strike" unless the FA reinstates their team-mate.

According to the report, the entire squad are furious at what they perceive as unfair treatment of the Manchester United defender. Apparently they gathered for a vote and the unanimous decision was to inform Sven-Göran Eriksson that they would not take to the field in Istanbul.

Other reports, and the FA themselves, have played down suggestions of any rebellion in the players' camp.

A strike would presumably mean the game being called off and the points awarded to Turkey.

But The Times claims the strength of feeling among the squad is such that this is a real possibility. It also suggests that the FA cannot now back down after having taken a "principled stance" to drop Ferdinand for failing to take a drugs test.

The newspaper reports that at lunchtime on Tuesday, eight senior players held an emergency meeting with Mark Palios, the new FA chief executive who was conspicuous by his non-appearance in front of the media during the day, and argued that Ferdinand should be allowed to represent his country before any disciplinary action was taken.

Palios reportedly repeated the FA's position that, although there is no rule stipulating that Ferdinand had to be dropped, the governing body believes it would be inappropriate to select a player who is almost certain to be charged with an offence at a hearing on Monday.

The players feel Ferdinand is being punished before he has been found guilty and that he should be allowed to play in this vital match.

According to The Times, four of Ferdinand's Old Trafford team-mates — Nicky Butt, Paul Scholes and Gary and Phil Neville — led the delegation in the discussions with Palios and they were joined later by David James, Michael Owen, Sol Campbell and David Beckham.

They are probably unlikely to persuade Palios to reverse the decision, but the FA is apparently shaken by the strength of the players'revolt.



Hey Bulldog what's going on in the English squad?



Posted by: Murat || 10/08/2003 5:39:13 AM || Comments || Link || E-Mail|| [6467 views] Top|| File under:
Fifth Column
Rutgers Heilfest off! Hallelujah!
Donks' hold on the People's Republic of California going, Arafish possibly dying, traditional doormats doing well in baseball, Saddam gone, Iraq freed, and Uday and Qusay in Hell, and now this! Somebody up there likes us... Hat tip LGF
DAFKA this morning was able to determine the Third National Palestine Solidarity rally at Rutgers University is definitely canceled and that websites put up by Charlotte Kates saying the event is still on are baloney.


It's balderdash, I tell you! Beauzeau utterances!


At the website www.nonviolenceworks.com/snv/rutgers_palestine_conferenece.htm


That site is down


it says the event is still a go at Browers Commons on campus. We called President Mc Cormick's office where they hit the roof saying the event was canceled and would not be held. We were referred to the campus Chief Of Police,

J. Kohl

who informed us no conference would take place at Browers Commons. He explained that the Commons does have facitlies for such a conference but that Ms. Kates had not filled out to date any of the necessary paperwork or required details to allow her to form or conduct such a conference. Referred to the website address above, Chief Kohl said, "It doesn't matter what it says, there is no conference scheduled nor will it be allowed at this point without the proper paperwork". He did say there is a "free speech" area near Browers where anyone can gather to speak but that it required a reservation and other groups had the area reserved for the dates listed on the website. It should be noted uthe long list of "endorsers" is meaningless, as an "endorser" is not necessarily an attendee, hence Ms. Kates just listed every anti-Israel and anti-US whacko who "endorses" her imaginary event.


"We woke up and smelled the vitriol."


The Chief did say that NJ Solidarity still was planning a rally on October 11th but that it would mostlikely be held off campus. At the same time pro-Israel forces are marshalling a rally which is expected to draw as many as 8,000 people.


Good.


Ms. "even Israeli children are legitimate targets" Kates, who decided she was a communist at age 13 must be very frustrated and keeping her therapist busy.


"It all started when I fell on my head
"


On to Ohio where the real conference is scheduled in November. The cancellation proves one thing: "He who keeps Israel shall neither slumber nor sleep".


True!


Happy New Year.
Posted by: Atrus || 10/08/2003 3:48:28 PM || Comments || Link || E-Mail|| [6463 views] Top|| File under:
India-Pakistan
Over 100 sectarian terrorists still at large, indicates report
The News quoting an official report has indicated that over 100 sectarian terrorists wanted in hundreds of sectarian murders during the last one decade in Pakistan remained untraced by the security agencies thus far. Profiles of 133 terrorists from the proscribed sectarian outfits – the Lashkar-e-Jhangvi (LeJ) and Sipah-e-Mohammed (SMP) - wanted in sectarian killings were prepared by the security agencies. Official sources have indicated that thus far an estimated 33 have either been arrested or killed in encounters with the police. Further, many of these wanted sectarian terrorists were regrouping after a brief lull in sectarian violence since the fall of the Taliban regime in Afghanistan. These terrorists are allegedly responsible for the fresh wave of sectarian violence in Quetta, Karachi and now in Islamabad. An official report has reportedly revealed that majority of these wanted terrorists had been living in the President Palace in Kabul during the Taliban regime. A majority of these terrorists trained in Afghanistan returned to Pakistan after the US attacked Afghanistan.
Posted by: Paul Moloney || 10/08/2003 8:55:48 PM || Comments || Link || E-Mail|| [6472 views] Top|| File under:
ISI's Friday surmons in Dubai
Pakistan's Inter Services Intelligence holds special sermons twice a month in Dubai to indoctrinate Indian Muslims to the jehadi cause, Zaheed Patni, an accused in the July 28 Ghatkopar blast, is reported to have told Mumbai police during his interrogation. The sermons are delivered on Fridays by special ISI-appointed clerics and are attended by a large number of people, Patni is reported to have told his interrogators. Joint Police Commissioner (Crime)

Satyapal Singh

confirmed that Patni mentioned the Friday sermons and the presence if ISI operatives at these meetings during his interrogation. Sources said Patni enlisted to the jehadi cause after one such sermon and became a regular at the Friday meetings.


"Wow! These sermons are better'n sex!"
"You ever had sex?"
"Uhhh... No."
"They ain't better'n sex."

It was also at a Friday meeting that he introduced co-accused Hanif to some ISI agents. Police believe that Hanif not only played a vital role in the July 28 Ghatkopar blast, he also masterminded the August 25 twin blasts in Mumbai that claimed over 50 lives. Zaheed reportedly has also divulged names of some of his colleagues who attended the sermons. Some of them are residents of Mumbai, while others hail from adjoining towns. Senior crime branch officials said Patni has also shed light on the operations of the Dawood Ibrahim gang in Dubai and the information provided by him will be used to interrogate Dawood's younger brother, Iqbal Kaskar, who is in the custody of the Mumbai police.


Religion of Peace and tolerance having a careers fair
Posted by: rg117 || 10/08/2003 2:08:49 PM || Comments || Link || E-Mail|| [6485 views] Top|| File under:
Sardar Muhammed Anwar Khan: Appease us!
More of the same from the usual suspects...


Azad Jammu Kashmir President, Sardar Muhammad Anwar Khan has urged western powers to change their attitude towards Muslims and differentiate between terrorism and freedom movements.


"Terror movements are when they attack us; freedom movements are when we attack them."


Addressing a big gathering here the other day he said that terrorism emerged due to injustice and brutalities carried out in Palestine and Occupied Kashmir by Israeli and Indian troops. Sardar Anwar was of the view that if the United States and Britain talk about the economic process and stable economy then they should not forget that peace and stability is imperative to bringing economic stability in the region.


"Except that the West must never know peace in its own lands."


"Peace and stability is imperative for economic stability in South Asia in general and world at large," he added. He maintained that durable peace and stability in the region is not possible until and unless the Kashmir dispute is resolved.


They won't give up until it is resolved in their favor.


Western powers should play their role to resolve contentions issue of Kashmir in order to protect their economic interests in the region, he said. AJK President observed that India was trying to win the support of western powers in order to resolve its internal problems. He urged western powers particularly the United States and Britain to differentiate between terrorism and indigenous independence struggle. India was involved in state terrorism in Occupied Kashmir against the innocent Kashmiri civilians who were struggling for their right to self-determination<, he said.


"Do as we say, not as we do."


India could not suppress Kashmiris freedom movement through its state terrorism and added that Kashmiris would continue their struggle until the liberation of Kashmir from Indian occupation.


And put it under the iron yoke of sharia


Pakistan played a front line state role in the fight against international terrorism but it seems that western powers were impressed by Indian propaganda launched against Pakistan, he added.


Can you say desperate?


Sardar Anwar emphasised western countries should change their attitude and perception towards Islamic countries as Muslims were peace loving people and they did not want any confrontation between civilisations. "Islam condemns terrorist in its all forms and manifestations, it would not allow any such activities that cause harm for peaceful citizens," he said. He said international community should make collective efforts to promote peace in the world.


"Kill the Jews and force sharia down your own throats"
Posted by: Atrus || 10/08/2003 12:33:21 PM || Comments || Link || E-Mail|| [6469 views] Top|| File under:
Pakistan carries out new missile test
Pakistan has carried out its second test in a week of a missile capable of carrying nuclear weapons. The test took place in the early hours of Wednesday morning, but the military refused to say where it was fired. The Hatf-4, also known as the Shaheen 1, has a range of 700 kilometres (435 miles), meaning it could reach almost all targets in neighbouring India. On Friday, Pakistan tested a short-range Hatf-III Ghaznavi missile that rival India dismissed as nothing new. The tests are the first by Pakistan since peace moves began with rival India six months ago. "We have successfully test fired the Shaheen 1," said military spokesman Major General Shaukat Sultan. "It can carry all kinds of warheads." A military statement said Pakistan had notified neighbouring countries, including India, ahead of the test in what it called "a spirit of confidence building."


Must be saber rattling season, so when is India's next launch?
Posted by: Steve || 10/08/2003 9:52:22 AM || Comments || Link || E-Mail|| [6479 views] Top|| File under:
Kashmir: September bloodiest month for militants ever
Indian Army has said that the security forces in Jammu and Kashmir have killed 211 militants and apprehended 20 in September, the largest ever tally since militancy broke out in the northern state in 1989-90. On October 3 and 4 alone, 25 militants were killed at two places, 19 at Gurez alone. Briefing the media on the security scenario in the country, Major General D H Summanvar said that the successful elimination of several top militant leaders in the recent past like Gazi Baba had led to less experienced leadership stepping in and getting killed or being caught by the security forces. "Infiltration is still continuing from Pakistan. But deployment of sophisticated tracking and surveillance equipment along the border has helped the security forces in eliminating a lot of militants. In September alone we have killed 211, which is a record of sorts since the beginning of militancy in the state," said General Summanvar.


Looks like the technical assistance from the IDF is really starting to pay off.


Official sources said that on an average 3000 militants are operating in the Kashmir Valley, 80 per cent of being foreign mercenaries.


"Foreign" is primarily Pakistani, of course...

The infiltration of militants during the month of September and October is maximum as the ultras are under pressure from their masters from across the border to create havoc, before the winter sets in the valley. There are 32 militant organizations operating in the valley, the main being Lashkar-e-Taiaba (LeT), Al Badr and Hizbul Mujahideen. While the cadres of the earlier two outfits are mostly suicide squads of foreign origin, some 60 per cent of the Hizbul are local Kashmiris.
Sources within the defense establishment said they are on the look out for a high-ranking Pakistani military official, who is allegedly directing the operations of the militants in the valley. A self-styled LeT district commander who was caught during an operation in the Banihal region last month disclosed during interrogation that there are several camps in Pak-Occupied Kashmir, imparting training to new recruits. The terrorist Mohammad Shahzad, said retired Pakistani military officials and Pakistan's ISI are actively involved in training and pushing militants from across the border. Army officials said in addition to the over 72 tons of highly explosive substances sized from the militants, recoveries of weapons were over 31,000 during the last 13 years. "Training was given by LeT (Lashkar-e-Taiba) for 21 days and later for three months by retired Pakistani army officials along with LeT cadres. Before crossing over to Indian territory, we stayed at a Pakistani post for 24 hours and were later conducted through difficult terrain by trained guides," said Shahzad.
Posted by: Paul Moloney || 10/08/2003 3:52:02 AM || Comments || Link || E-Mail|| [6472 views] Top|| File under:
Opp suspects conspiracy behind Tariq's murder
Opposition parties in the National Assembly on Tuesday said Monday's murder of Sipah-e-Sahaba Pakistan (SSP) chief Maulana Azam Tariq might have been part of a "conspiracy" to change the country's political scenario.


Ahah! Deep laid plots, is it?

They said Maulana Tariq's and four companions' murders, in a "sensitive city" like Islamabad, was a failure of the law enforcement agencies. They demanded the officials responsible be identified and then resign to uphold moral and democratic traditions.
"We seriously feel there is a conspiracy behind these tragic killings. We feel such incidents are being conducted because of constitutional problems as well as for changing the political scenario in the country," Muttahida Majlis-e-Amal (MMA) leader Liaqat Baloch told reporters at a press conference with other opposition leaders after the house was adjourned till Friday. When asked to elaborate, he said, "Time will explain everything."

Posted by: Fred Pruitt || 10/08/2003 00:29 || Comments || Link || E-Mail|| [6472 views] Top|| File under:
Tribals wanted for harbouring Qaeda militants not handed over
A tribe accused of sheltering

Al Qaeda

and

Taliban

suspects has expressed its inability to hand over tribesmen wanted for harbouring the militants.


"Nope. Sorry. Can't do it."

In an operation in South Waziristan Agency on Thursday, the army had claimed recovering a number of Al Qaeda and Taliban activists from four houses of Zalikhel tribesmen. The political administration had given the tribal chiefs till Monday to hand over the tribesmen accused of sheltering the activists.


"Or you're really gonna get it!"

A senior administration official in Wana, South Waziristan Agency headquarter, told Daily Times by telephone on Tuesday that the Zalikhel tribe cited "problems" in convincing the wanted men to surrender. "The (Zalikhel) tribal elders said they cannot induce the wanted men to surrender," the official said. The tribe had signed an agreement with the political administration on May 11, 2002, guaranteeing that it would not provide shelter to Al Qaeda or Taliban militants.


"Agreement? Did we sign an agreement? You sure that's my signature? Izzat me in the picture?"

According to special laws for the tribal areas, collective punishment is used to penalise the tribe not observing the agreement.


"Mahmoud! Beat his grandmaw!"

The action might include the arrest of any person from that tribe, withholding of benefits to tribal chiefs and economic blockade of the tribe. "Action can come any time," the official warned. A tribal elder in Wana told Daily Times that Utmankhel, a sub-tribe of Zalkihel, convinced a wanted man to surrender. But another sub-tribe, Yargulkhel, stopped the Utmankhel tribe from handing over the man, forcing Zalikhel elders to allow the administration to take whatever action it deemed necessary. But a tribal elder,

Khanzada

, requested the administration to wait till October 9 before taking any action. He sought an extension in the deadline in a bid to convince the wanted men to surrender.


"Yeah. Lemme talk to him. Grandmaw can't take many more sessions like that..."
Posted by: Fred Pruitt || 10/08/2003 00:20 || Comments || Link || E-Mail|| [6470 views] Top|| File under:
Man who last called Azam Tariq taken into custody
An investigation team of the federal capital police has taken into custody a man who called Maulana Azam Tariq on his mobile phone during his journey to Islamabad.


"Hello? Azam? Don't look behind you, buddy!"

The investigation team did not reveal the name of the person arrested. Maulana Tariq, the former head of the banned Sipah-e-Sahaba, was gunned down in a car with four bodyguards at a toll plaza on Monday while on his way to the National Assembly (NA). Sources said a number of police raiding parties have been sent to various cities to arrest people who called Maulana Tariq on his journey from Jhang to Islamabad. Inspector General of Police Chaudhry Muhammad Akram refused to comment when contacted by Daily Times.


"Hullo, Muggsy? He's on Route 14 right now, just coming up on the rest stop. Getcher boyz ready..."

Officials were also inquiring about the policemen posted at a checkpoint some 300 yards from where Maulana Tariq was assassinated. According to eyewitnesses, the policemen were not at the checkpoint when the incident occurred. The officials presume the policemen were removed from their post intentionally, sources said.


"Spike! Go wave some doughnuts at the cops! Get 'em out of there!"

Investigation Officer Abdul Rasheed Niazi said police also have data on the car used by the killers. He said the car had a fake registration plate.


The initial report said they were government plates...
Posted by: Fred Pruitt || 10/08/2003 00:20 || Comments || Link || E-Mail|| [6469 views] Top|| File under:
Iraq
US captures 112 'subversive elements' in Iraq raid
US forces have captured 112 Iraqis, including a general reported to have links to ousted president

Saddam Hussein

and financial backers of anti-coalition attacks. "The general officer they captured, Abed Hamed Mowhush al-Mahalowi was a Republican Guard air defence commander," a statement said. "He is reported to have links with Saddam Hussein and financiers of anti-coalition activities." The statement says the raid in Al-Qaim, near the Syrian border, "yielded 112 detainees, including a major general in the former Iraqi army air defence branch". Troops from the 3rd Armored Cavalry Regiment (3ACR), responsible for the western Al-Anbar province, "cordoned off sections of the city and searched more than 29 houses to find subversive elements including 12 out of 13 they targeted for capture." Coalition forces raided a terror camp in Al-Qaim in June, leaving dozens of foreign fighters killed in the ensuing battle.


Nice job! I had the feeling today was gonna be a good day.
Posted by: Fred Pruitt || 10/08/2003 17:28 || Comments || Link || E-Mail|| [6489 views] Top|| File under:
Arab firms win Iraqi phone contracts
Shunning Western bidders, Iraq has awarded two-year GSM mobile phone contracts to three Arab firms: Orascom, Atheer Tel and Asia Cell. The licences are among the most potentially lucrative and high-profile contracts to be offered in post-war Iraq. The country did not have a public mobile phone network during Saddam Hussein's rule and much of the land-line network was destroyed in the war. "The companies that will bring Iraq world-class mobile communications are, in the northern region, Asia Cell consortium, in the central region, Orascom, and in the south, Atheer Tel," said the interim telecommunications minister, Haidar al-Abbadi, in Baghdad. The three consortia will pay a total of $5 million as a fee for the two-year licence, with each consortium's share determined by its potential subscriber base. The licence is relatively cheap, partly because of the high investment costs now facing the winners.
Posted by: Fred Pruitt || 10/08/2003 00:20 || Comments || Link || E-Mail|| [6472 views] Top|| File under:
Al-Jizzers deplores cameraman's arrest
Al-jazeera has denounced the arrest and continued incarceration of its cameramen arrested in the Baquba district in Iraq. Salah Nussaif was arrested on 3 October while covering a demonstration in the town of Shahbanyat al-Muqdadya. According to Iraqi police, they are under strict US orders not to release Nussaif. Nussaif has yet to be charged with any offence. Al-jazeera officials said at the weekend the detention of Nussaif, "is viewed as a flagrant attack on freedom of the press, and yet another undue attempt at influencing the media". This incident comes on the heels of a decision taken by the Iraqi Governing Council to ban Al-jazeera temporarily from covering official activities in Iraq. In recent months, nine Aljazeera reporters and employees have been arrested, with eight of those individuals being subsequently released without charge.


Not enough evidence, I guess...
Posted by: Fred Pruitt || 10/08/2003 00:20 || Comments || Link || E-Mail|| [6474 views] Top|| File under:
Southeast Asia
I'm hit, bleeding badly... take care of my kids...
Followup on the Philippines Abu Sayyaf escape and police killings.


THE families of the two policemen killed in a failed jailbreak in Camp Crame recalled phone conversations with the victims after they were shot by an escaping Abu Sayyaf inmate. "Itay may tama ako at malakas ang pag-agas ng dugo ko, kayo na po ang bahala sa mag-iina ko


Tagalog, Translation:


[Father, I'm hit and bleeding badly. Please take care of my family]." These were the last words that Police Officer 2

Arvin Garces

, 32, told his father, 68-year-old

Rogelio Garces

. Rogelio said he didn't realize his son was in critical condition because he was speaking in a clear voice. The father, who was tending his store in Cabanatuan City, told his son over the phone to hang on and not give up. He then closed his store and followed the news on the radio. Rhodora Garces, Arvin's wife, said she received a text message from her husband that morning and afterwards received a phone call from him. "He told me how much he really loves me and our kids and he said that he was dying," Rhodora said, tearfully recounting her husband's last words to her that Tuesday morning.


Not a nice thing to hear.


Albert Garcia, father of Police Officer 2

Alastaire Garcia

, 32, said his son might have lived had he not tried to save Garces, who was already wounded at the time. Garcia was able to help other wounded police, but was shot by Buyungan Bungkak, a detained member of the Abu Sayyaf terrorist group who was trying to escape, when he returned to save Garces.


Hero.


Both Garcia and Garces left three children. A third officer, Senior Police Officer 1

Frumencio Lafuente

, was also killed in the escape attempt. The Philippine National Police has assured the victim's families that they would receive financial benefits. Director

Jose Lalisan

of the PNP Directorate for Personnel Records and Management said that each family would receive P179,000


About $2,450 USD


in benefits, including P50,000


about $1,000 USD


from the PNP chief and 50 percent of their base pay for one year.


Hmm... some benefits.


Bungkak killed the three policemen during a three-hour hostage crisis in Camp Crame on Tuesday. He was killed after he was cornered in a comfort room

(Bathroom)

by Special Weapons and Tactics and Special Action Force troops.
Posted by: CrazyFool || 10/08/2003 6:57:35 PM || Comments || Link || E-Mail|| [6470 views] Top|| File under:
Burma emerging as strategic ally of N. Korea, China
And just when you think that you have Kimmie boxed in..... From Geostrategy-Direct. Subscription required....
The U.S. intelligence community has learned that North Korea's government attempted to export missile technology and components to Burma's ruling military junta.


Who the hell is Burma going to shoot missiles at?

Burma also may be purchasing other military equipment from North Korea, according to the Kyodo news service. Burma has been building up its military forces and has also developed close ties to China. Burma severed relations with Pyongyang in 1983 after a North Korean terrorist bombing killed top South Korean government leaders visiting the country at the time. Burma has since reestablished military relations with North Korea since the 1990s after sanctions were imposed on Burma for human rights violations.


Gave them something in common, y'know...

Somehow, I just can't see it. Either the report's inaccurate or the Burmese junta's dumber than dirt...

"Yes, General! We're going to launch these here missiles at Thailand."
"Uhuh."
"And then we're gonna... ummm..."
Posted by: Alaska Paul || 10/08/2003 3:25:05 PM || Comments || Link || E-Mail|| [6467 views] Top|| File under:
Philippine Forces capture Muslim militant
EFL:


Philippine soldiers today captured a Muslim militant who escaped from police custody in July with Jemaah Islamiah (JI) bomb-maker Fathur Rohman al-Ghozi. Omar Lasal Opik, a member of the Abu Sayyaf Muslim kidnap gang, was caught in the town of Dumalinao, in the southern province of Zamboanga del Sur, by a special task force, along with another Muslim militant identified as Mukhtar Sali, Colonel

Roland Rodriguez

said. Two .45 caliber pistols were taken from the two men, said Rodriguez, who heads the task force that carried out the arrests.


"Drop them rods and nobody gits hurt"


And Rodriguez said al-Ghozi was believed to be near Dumalinao. "There is still an ongoing operation," he said, refusing to divulge further details of the manhunt.


"I can say no more!"


Opik was one of two militants who walked out of police headquarters in Manila with al-Ghozi, who was serving a 17-year jail term for possession of explosives, in a humiliating lapse of security for the Philippines, as Australian Prime Minister John Howard visited Manila to discuss anti-terrorist cooperation. The other Abu Sayyaf member who escaped with al-Ghozi, Abdulmukim Edris, was killed by troops in August. The escape set back regional efforts to combat terrorism, because al-Ghozi was one of the most senior JI militants in captivity.


Until we bagged Hambali.


Philippine military officials have previously said they believed al-Ghozi was being sheltered in the southern Philippines by local commanders of the Muslim separatist Moro Islamic Liberation Front (MILF).


Yup, that's what I'd guess.


The MILF leadership, which plans to reopen peace talks with the government, has denied protecting al-Ghozi.


They also say they're not a terrorist group.
Posted by: Steve || 10/08/2003 3:15:49 PM || Comments || Link || E-Mail|| [6472 views] Top|| File under:
JI suspect arrested in southern Phillipines
An Indonesian man suspected of being a key operative of the regional Muslim militant group Jemaah Islamiah was arrested a week ago in the southern Philippines, a Philippine police intelligence official said yesterday.The official said Taupik Rifqi, also known as Amil Irza, was tracked down on October 2 at a budget hotel in Cotabato City and was "now undergoing tactical interrogation at a military intelligence facility in Manila".The arrest of Rifqi - who the official said was believed to be a senior Jemaah Islamiah operative - came shortly before a planned eight-hour visit to Manila by the United States President, George Bush, on October 18, ahead of the Asia-Pacific Economic Cooperation summit in Thailand.
Posted by: Paul Moloney || 10/08/2003 12:03:55 AM || Comments || Link || E-Mail|| [6468 views] Top|| File under:
Terror Networks
Culture wars...
The Bush administration may not yet be aware that it is engaged in a cultural war, but its enemies do. Take

Osama bin Laden's

media outlet of choice, the Arabic TV news channel al-Jazeera, which is financially dependent on the impeccably pro-American emir of Qatar. The anti-Bush administration paranoia of the al-Jazeera staff, stoked when U.S. warplanes "accidentally" bombed al-Jazeera offices in both Kabul and Baghdad, is reaching new heights. In blizzards of e-mail messages around the world, Arab media staffers are claiming the Bush administration is threatening to withdraw U.S. forces and protection from Qatar unless the little Gulf state gets al-Jazeera under control. The evidence for this so-called pressure is thin — the satellite TV station has pulled two anti-American cartoons from its Web site, allegedly under political pressure. Now there are reports in the Saudi and Kuwaiti media (two countries that have also tried to bully Qatar to tone down al-Jazeera) of conspiratorial meetings on the anniversary of the Sept. 11, 2001, attacks to plot the closure of al-Jazeera. The reports say the meeting took place "at the HQ of the Security Intelligence Committee of the House of Representatives... with key members of the House of Representatives, Senate, Pentagon, the State Department, the CIA and the FBI." There is no such committee, but that sort of detail has never stopped the Arab media.

Then there are claims in the Egyptian media that U.S. Ambassador to Egypt David Welch leaned heavily on the Egyptian government and on Sheikh Mohammed Sayed Tantawi, grand Imam of the authoritative al-Azhar university, to rein in his more-radical subordinates. One junior imam had issued a fatwa, or religious edict, calling on all Muslims and Islamic states to shun the U.S.-appointed Iraqi Governing Council. The grand imam, who caused a furor among Islamic clerics when he ruled that Palestinian suicide bombers who killed innocent civilians could not be considered "shahid" (Islamic martyrs), annulled the Iraq fatwa on Aug. 28. The London-based al-Hayat, perhaps the most-reliable and certainly the most-respected of Arab newspapers, is now reporting that U.S. diplomacy has provoked "an internal al-Azhar crisis."

It's worse than that, and a lot more complicated. Al-Azhar is the fulcrum of the Islamic theological and cultural debate. There has been a big reshuffle at the top ranks of the Egyptian clergy, with Sheikh Ali Guma appointed to the post of grand mufti, replacing Sheikh Ahmad al-Tayyeb who has been appointed president of al-Azhar, where he can keep a careful eye on that dangerously liberal Tantawi who has ruled that Palestinian suicide bombers who kill innocent civilians cannot be granted the status of shahid. Egypt's new grand mufti firmly disagrees, arguing: "The one who carries out fedaii (martyrdom) operations against the Zionists and blows himself up is, without a doubt, a shahid because he is defending his homeland against the occupying enemy who is supported by superpowers such as the U.S. and Britain." He has also ruled that Muslims in the U.S. armed forces should resign rather than fight fellow Muslims.


The hot war is in a lull at the moment — Afghanistan is actually a side issue, unless the Talibs change their tactics, and Iraq is coming under control. The battles right now are being fought by shirt-and-tie guys. The Battle of Cairo's just as important as taking Najaf. I sure hope the troops are up to the task...
Posted by: Fred Pruitt || 10/08/2003 22:03 || Comments || Link || E-Mail|| [6474 views] Top|| File under:
Middle East
Rantissi warns those trying to ignite civil war
Dr. Abdul Aziz Rantissi, political bureau member of the Hamas Movement, has said that the Palestinian Authority's formation of an emergency government meant that the PA had bowed to American and Zionist pressures.


"Having a gummint is un-Paleostinian. We prefer our anarchy straight..."

He charged that the government's first and foremost mission would be declaring war on the Palestinian people's legitimate resistance while ignoring occupation and the Sharon terrorist government's daily humiliation and destruction of Palestinian life. He urged all national and Islamic forces to unite ranks in support of resistance and to protect national unity in face of those trying to tamper with it. "We strongly reject any attempt to foil the Palestinian people's legitimate resistance against occupation of the country and holy shrines and we warn of the seriousness of such a step," the Hamas leader warned.


"You go tryin' to ignite civil war with us, buddy, and we'll... ummm... have a civil war."

Rantissi advised the PA not to bow to American and Zionist dictates, which only aimed at terminating Palestinian resistance in favor of Zionist occupation. "The current crisis is not a Palestinian-Palestinian one but rather that of a conflict between an occupation usurping our lands, dignity and freedom and a Mujahid people that are fighting for freedom, dignity and liberation of lands," he explained. Rantissi affirmed that with the grace of Allah what happened in 1996 (PA arrested and tortured Hamas official and cadres) would not recur. He said that those trying to drag the Palestinian people into a civil war would be completely and wholly responsible for any repercussions of any decision in the wrong direction.


"We have a civil war, it's all your fault..."

The Hamas leader emphasized that martyrdom operations were the only option before the Palestinian people in the light of the Zionist obstinacy and constant aggression on the Palestinian people and in the light of the European and American total bias in favor of Zionist terrorism, occupation and aggression. Armed operations especially martyrdom operations would remain the sole option before the Palestinian people until regaining national, legitimate goals, God willing, Rantissi concluded.


"The only way things're ever gonna get different is if we keep doin' what we've been doin'..."
Posted by: Fred Pruitt || 10/08/2003 22:24 || Comments || Link || E-Mail|| [6473 views] Top|| File under:
Riyati too nutty to stand trial?
The only defendant present for trial at Jordan's State Security Court in an alleged 15-member terror cell affiliated with

Osama bin Laden's

al-Qaida

network could turn out to be too crazy to stand trial. Ahmad Riyati, captured in March by U.S. forces in northern Iraq and handed over to the Jordanian authorities, was referred to a government mental institute for a two-week evaluation at the request of his lawyer, who said his client had already been committed twice. Riyati, along with 12 other Jordanian and two Iraqi suspects, was charged with plotting attacks against U.S., Israeli and foreign interests and tourists, as well as against Jordanian security personnel. If the government-appointed psychiatrists find he is not fit to stand trial, all charges against him would be dropped and the remaining 14 suspects who are all still at large would all be tried in absentia. Independent legal sources say the credibility of the entire trial is now at stake, adding the whole affair appears concocted to appease the U.S. and demonstrate Jordan's loyalty to President Bush's global war on terrorism.


I guess he's nutty in a different manner than the other. They all seem to suffer from Tight Turban Syndrome...
Posted by: Fred Pruitt || 10/08/2003 21:55 || Comments || Link || E-Mail|| [6470 views] Top|| File under:
East Asia
Clinton, Gore to visit Taiwan---Joy Unbounded...
From Geostrategy-Direct...requires subscription...


Former President Bill Clinton and former Vice President Al Gore are set to visit Taiwan.


Now why do they want to do that?


Clinton and Gore are planning separate trips to the island during the next two months, the Taiwanese foreign ministry announced last week.


Maybe the Foreign Ministry wants to compare these guys with who they are dealing with now.


Clinton will speak in November to the Taiwan Foundation for Democracy, a government program to promote democracy in Asia. He is expected to receive more than $100,000 for the speech.

That's why Bubba is there in Taiwan. Follow the money.


During his administration, Clinton tilted U.S. policy toward China and away from Taiwan. His administration also sought Chinese cash for its 1996 campaign and failed to take steps to crack down on Chinese espionage at U.S. nuclear weapons laboratories.
"He (Clinton) is interested," a high-ranking ministry official told the Taipei Times. The official said Clinton would exchange opinions with government officials on various issues.
A Foreign Ministry spokesman said the ministry is "delighted" that Clinton will be visiting.
Yeah, delighted to part with $100,000 worth of Taiwan taxpayer money for the interesting speech on how he sold them down the straits er river.
Gore will visit Taiwan Oct. 13 to deliver a keynote speech to 2003 International Institute of Electrical and Electronics Engineers Carnahan Conference on Security Technology.


Wonder how much Al pockets as an honorarium.



Posted by: Alaska Paul || 10/08/2003 8:39:42 PM || Comments || Link || E-Mail|| [6476 views] Top|| File under:
Home Front
Schwarzenegger to Repeal Law Giving Illegals Licenses
A good start


By Melanie Hunter
CNSNews.com Deputy Managing Editor
October 08, 2003

(CNSNews.com) - In his first press conference after Tuesday's recall in California, Governor-Elect Arnold Schwarzenegger said Wednesday he plans to repeal the law that outgoing California Gov. Gray Davis approved allowing illegal aliens to obtain driver's licenses.

Schwarzenegger said he plans to help undocumented immigrants, and he pointed to several proposals, specifically one introduced by Sen. John McCain (R-Ariz.) that gives temporary work permits to immigrants.

The governor elect also pointed to another proposal that gives undocumented immigrants who arrived before August 2003 the chance to apply for visas as long as they don't have a criminal background, but do have a job.


and shut the door to uncontrolled illegal immigration


"I want to push in that direction to help undocumented immigrants. But this has nothing to do with the driver's license issue," Schwarzenegger said. He called the issue "a bogus issue, because it was done just quickly before the election, I think, in order to get votes."


noooooo...dya think? Davis opposed every similar bill due to security concerns. This year's bill had even less security, but he signed it....asshole. Over 70% of Californians opposed it


Schwarzenegger said he plans to repeal the law, because he doesn't believe in it. He also plans to rescind the car tax as soon as possible. Schwarzenegger said he is consulting with his advisers on the necessary steps, but he expressed optimism that he will be successful in repealing the tax.

The governor elect said he plans to call for an outside audit of the state's financial state, and open the books for the public to see as well. He said he's not yet clear on the exact amount of the deficit.

"We don't really know exactly what the current operating deficit is. As you know, that when I began this campaign, they said it's $5 billion. During the campaign, it went to $7-8 billion. Just recently, it went to $10 billion," Schwarzenegger said.

"Just this morning, I found out that if this court case with the bonds goes through and it goes in the negative direction, it could be that our operating deficit is over $20 billion," Schwarzenegger added.

No matter what though, Schwarzenegger promised he would not raise taxes.

"I campaigned that I will not raise taxes and I say this again 'I will not raise taxes,'" said Schwarzenegger.

U.S. Congressman David Drier (R-Calif.) will head Schwarzenegger's transition team. Drier will announce the team on Thursday


Drier's a good and smart man and will do a fine job
Posted by: Frank G || 10/08/2003 7:07:14 PM || Comments || Link || E-Mail|| [6489 views] Top|| File under:
Latin America
Colombia[n] car bomb kills 6
At least six people were killed and at least 15 were wounded in an apparent vehicle bomb detonated Wednesday in downtown Bogota, Colombia, the city's mayor said. The dead were two police officers, a homeless person, a street vendor and two other civilians, police said. Authorities believe a jeep packed with explosives went off in a commercial area that has a reputation for being a haven for smuggled goods. They believe the explosives were a fertilizer and fuel oil mixture. There have been no claims of responsibility. The explosion went off when a patrol came by after someone put in a call to alert police that a car was abandoned there, police said.


Note to Colombian policemen: don't take calls about abandoned cars.


Colombia has faced decades of civil warfare, involving the government, leftist rebels and a right-wing paramilitary group. The right-wing paramilitary forces have had a traditional presence in the commercial district for years, blackmailing traders in return for protection. One of the offices they operated from was raided last week. The incident [

the car boom

] took place on a day known by revolutionaries as the International Day of the Guerrilla,

LOL!

the day the world commemorates the death of revolutionary Che Guevara years ago during combat in Bolivia. Leftist rebels fighting in Colombia's civil war have increasingly been bringing the war to the nation's cities. An explosion last month in Florencia killed 10 people and wounded 54 others, police said. The right-wing paramilitary forces that control that city said the attack bore the hallmarks of FARC, their rival. In February, the bombing of a Bogota social club killed 32 people and wounded 200. And in August, 2002, a mortar attack on the presidential palace in Bogota killed at least 13.


Note to the Colombian president: stay away from the presidential palace.


Police said FARC likely was to blame in both incidents. Established in 1964 as the military wing of the Colombian Communist Party, 16,000-member FARC is Colombia's oldest, largest, most capable, and best-equipped Marxist rebel group, according to the U.S. Department of State. It is classified by the State Department as a terrorist group that conducts bombings, murder, kidnappings and hijackings.


If the US invaded Colombia, would it be about the cocaine??
Posted by: Rafael || 10/08/2003 5:42:14 PM || Comments || Link || E-Mail|| [6473 views] Top|| File under:
Africa: North
Algeria pounds Salafist HQ
Algerian helicopters and artillery continued to pound a stronghold said to contain the Islamic insurgency leadership.


Caught them, did they? I certainly hope they did...

Algerian security sources said a combined air and ground military operation fired missiles and rockets toward a stronghold of the Salafist Brigade for Combat and Call in the Babour mountains in eastern Algeria. The sources said the mountain stronghold contains the Salafist leadership. The Algerian military has been pounding Salafist positions since Sept. 12. So far, more than 180 Islamic insurgents have been reported killed in the Satif province in the largest Algerian counter-insurgency operation ever. On Tuesday, 12 Salafist insurgents were said to have been killed by the Algerian military. Most of those killed were hiding in a cave used by the Salafists to treat their wounded.
Posted by: Fred Pruitt || 10/08/2003 17:11 || Comments || Link || E-Mail|| [6509 views] Top|| File under:
Home Front
My thoughts on the California Election
Dems can't/won't give up California!


You would think that after the butt-smacking (pun intended) the Dems received last night the 10-watt light bulb would come on. You would be wrong! First the Lt. 'Race-Baiter' Governor called the new administration racists and applauded the defeat of Prop 54. Because had it passed the minorities in the state would be sold back into slavery, harassed, or otherwise denied access to public assistance programs. He also said about the recall: "We'll have something to say about that later."


Cruz does not get it!



Some of the 2700 political appointees gathered in Sacramento to watch the elections returns. At 8:01 PM PST CNN called the recall a done deal and declared Arnold the winner. By 8:15 PM PST we all knew how they were going to spin this stunning defeat: "But Grey got more votes than Arnold." That is to say that more people voted No on the recall than voted for Arnold. As of this writing the 'official' results are as follows:
No on the Recall: 3,514,348
Arnold Schwarzenegger: 3,639,302*
*And they haven't even started the Absentee counting!


They don't get it (and they can't count)!


CNN, ABC, and CBS all called the election by 9:00 PM PST because they could not sit on the news any longer. The exit polls by 3:00 PM PST showed two things: Davis was gone and Arnold was in. At 4:00 PM PST CNN reiterated the LA Times party line that the race had 'tightened up' since the scandal. As of this writing the Yes votes lead by over 80k votes.


The News Networks and LA Times do not get it.



Bill Clinton, and assorted Presidential Wannabes were polluting my state over the past month, telling us that the recall was the worst thing ever. Jesse Jackson, Al Sharpton, and the NAACP all decried that 'millions' would be denied a vote because they didn't have their own personal modern voting machine. The first words out of the NAACP last night was that they had a 'few' instances of voting irregularities. The CAL DNC (and RNC countered) had lawyers in ALL counties to immediately file a suit when voter fraud was detected. T


They don't get it either!



Counter to what anyone in the DNC or RNC will admit the State of California exercised the right in our constitution to recall a Governor. No stipulation on why to recall him, just the right to recall ANY elected official that the voters thought was not doing the job.

Grey Davis is a lot of things but a good Governor is NOT one of them.

Jerry Brown said what I always thought about the office: 'Anyone can sit in the chair when things are going good, it's a crisis that tells you if you have the right person for the job.' We have had several big crises' during the Davis reign and he has not risen to the occasion.

So We the people decided to fire the man WE hired to do a job.



No matter how much the DNC or anyone call this a Right Wing Conspiracy it was the people who signed the petition and voted.

There was NO voter fraud, disenfranchisement, or black helicopters just people exercising the right to vote.

So if the Dems want to regain some respectability they should quit whining and accept the election for what it truly is: A REVOLUTION. If they want to become a third-party, keep up the spin and accusations, WE the people can see through the smoke screen.

Also can somebody escort Mr.'s Jackson and Sharpton to the border and tell them to 'GET THE HELL OUT OF MY STATE AND DON'T COME BACK.'



Cyber Sarge, Vast Right-Wing Conspiracy, California Chapter.
Posted by: Cyber Sarge (VRWC CA Chapter) || 10/08/2003 1:33:24 PM || Comments || Link || E-Mail|| [6485 views] Top|| File under:
Middle East
More on the fatally wounded Israeli soldier from Pittsburgh
Full story and picture at link. Edited for brevity.


As news spread of a young Israeli soldier killed by a sniper Monday along the Lebanese border, mourning began at Community Day School in Squirrel Hill [PA]. David Solomonov's ties to the school were strong. The 21-year-old had spoken to students just a year-and-a-half ago about what it was like to serve in the Israeli Army. His mother, Evelyn Solomonov, taught English at the school, and he had been a student there before his family moved to Israel in 1994. Solomonov died five days before he was scheduled to finish his three years of service in the Israeli Army. David Solomonov will be buried today at 7 a.m. Pittsburgh time [EDT] in the military cemetery in Kfar Saba, where he lived.
Posted by: Dar || 10/08/2003 1:32:39 PM || Comments || Link || E-Mail|| [6481 views] Top|| File under:
International
UN lays down the law on Childrens rights ..... In Canada
EFL - National Post via Worldwire

UNITED NATIONS - The UN has told the Canadian government to ban all forms of corporal punishment of youngsters -- including even a light slap.

Is belittlement still OK? I'm running out of leadership tools.



The ruling, handed down by a committee of the world body, comes as a poll yesterday showed Canadians are evenly split when it comes to spanking by Mom or Dad, but on the whole against allowing teachers to hit children.

I would like to see the demographic breakdown on that poll.



Spanking is also before the Supreme Court of Canada, which is weighing a petition to repeal a federal law that lets parents, teachers or guardians apply "reasonable force" to discipline a minor.

Before swatting my child, I recommend providing the child with a written notification of the intention to spank. This should be at least 48 hours in advance to provide the minor with ample opportunity to decide to comply or run away from home.



Traditional family rights groups in Canada yesterday expressed dismay at the UN ruling, but children's rights groups are expected to use it to boost their calls for stricter laws.

Ottawa appeared to be for and against the ruling at the same time.

They want to know if prohibition of spanking will hamper sexual freedom.



The UN ruling was issued after Ottawa sent a large delegation of experts and government officials to Geneva, where the 18 experts of the world body's Committee on Rights of the Child questioned them on Canada's child care record. In a report, the committee says Canada should "adopt legislation to remove the existing authorization of the use of 'reasonable force' in disciplining children, and explicitly prohibit all forms of violence against children, however light, within the family, in schools and in other institutions where children might be placed."

Bullying in schools should be dealt with first. I think playgrounds throughout the world should be manned by the blue-helmets.



As a signatory of the Convention on the Rights of the Child, Canada is obliged to make periodic appearances before the committee. The rulings of such treaty committees cannot override national law, but Ottawa tries to accommodate their recommendations to give the UN an argument for encouraging the spread of international norms. I hope the US hasn't signed this treaty.

It looks like a scam to drive governemtn into the home of all citizens. We ought to unsign the treaty immediately if Clinton signed the travesty.



Liberal Senator Landon Pearson led the Canadian delegation as Jean Chrétien's personal representative, but her spokeswoman said yesterday she would not be available for comment because the issue is also before the Supreme Court.

Yesterday, Toronto Public Health released results of a survey of more than 2,000 Canadians showing 51% believe parents should be prevented from using physical force against children. The figure rose to 60% if guidelines were in place to prevent prosecution for "mild spanking" and 69% said teachers should be banned from hitting children. The margin of error of the survey -- a few percentage points either way -- suggests Canadians are evenly split when it comes to spanking without guidelines.

Based on that, conservative groups say Ottawa is deferring too much to the world body.

"This ruling is another example of the UN infringing on our own national concerns," said John-Henry Westen, spokesman for LifeSiteNews.com, an online monitor of family values.

"When a child is young and cannot understand, a tap on the hand is essential for training. We have a wood-burning stove that gets very hot. It's ridiculous that I can't save my child from burning himself by tapping his hand away from it."

In an interview from Geneva yesterday, the committee member responsible for communicating with Canada said such a child would learn quickly enough not to touch a hot stove.

"If he puts his hand on a hot oven, he will be burnt and he will not do it again," said Moushira Khattab of Egypt. Ms. Khattab admitted to having lightly disciplined her own two children, with a hot poker now adults. But she added she now knows better.

I don't trust Egypt on this one. What does Saudi Arabia have to say about humane treatment?



"There are other means," she said. "Children are very smart, and even when they are as young as two or three months old, they will understand if you have a tough look, or change the tone of your voice, or turn away from them.

Spanking is preemptive. It represents the cowboy policies of George Bush. We reject preemption.



"The body language is the first language that they know. This hurts much more than a spank."

A couple of the X-men could hurt you fairly badly with body language. It's true I saw it in a movie. Aqua,am never touched the bad guys either. He just balled up invisible snowballs of water or used telepathy. These are all options.



The committee routinely tells every country that appears before it to pass laws banning corporal punishment. Only the United States and Somalia are not members of the convention and so are not subject to the committee's rulings.

The Supreme Court is expected to rule before the end of the year on the constitutionality of the "spanking law" after hearing arguments on June 6 by the Canadian Foundation for Children, Youth and the Law that it violates the right of all Canadians to be treated equally.

"If you hit an adult, it is an assault, but if you hit a child in the context of discipline, it is justified under our current law," said Cheryl Milne, the lawyer who argued the case. "The UN committee ... agrees with that very strongly -- that countries should be prohibiting all forms of corporal punishment of children."

And how about those fights in the NHL. What's the deal with that. 5 minute major penalty is too light. Let's get serious.



The committee also said Canada should do more to help aboriginal children, who suffer far higher rates of suicide and drug abuse than the average Canadian child, and account for a disproportionately high percentage of children in state care.

But what are their spanking statistics?



On child care for working families, the committee said Canada should provide affordable facilities across the country.

I think that the UN could better focus its assets on other human rights issues. Effective use of UN funds should be important to tax-payers in any donor nations. Maybe the UN could look in to the whole slavery thing going in Brazil. Being enslaved is probably worse for a kid than a swat on the rump.
Posted by: Superhose || 10/08/2003 12:41:05 PM || Comments || Link || E-Mail|| [6481 views] Top|| File under:
Middle East
West Bank cities blockaded
Syntax is al-Bawaba's, not mine...


The Israeli occupation forces blockaded overnight Tuesday all Palestinian cities in the West Bank and tightened a full closure. The Gaza Strip was also cut into four sections, reports said. Meanwhile, the Israeli defense minister Shaul Mofaz approved the call-up of reservists to the West Bank and Gaza Strip to beef up security priority during the Jewish Sukkot holiday, which starts Friday night, Israeli sources said. Mofaz said on Wednesday that the extra troops were needed to help monitor the border crossings between Israel and the Palestinian areas following information showing that the suicide bomber behind Saturday's attack on a Haifa restaurant in which 19 people died crossed into Israel in a car with Israeli yellow license plates at one of the border crossings. Israeli sources were quoted in the local media as saying the army has information about five separate cells in the West Bank trying to dispatch suicide bombers into Israel. Three are in Nablus and two in Jenin.


"Step right up, folks! Getcher suicide vests right here! Y'can't be a real Paleostinian without a suicide vest! We got large, we got small, we got teeny-weeny vests for the kiddies...!"

Elsewhere, the Israeli forces arrested Tuesday overnight a Palestinian after incurring the city of Rammallah, Palestinian sources said. Eyewitnesses said that an Israeli undercover commando unit broke in abruptly Rukab Street and the area close to the chamber of commerce, in the heart of the city and detained Jameel Saleh Ankoush, 25 aged.


"Hi, Jameel! We're from the IDF. Stick 'em up!"
Posted by: Fred Pruitt || 10/08/2003 11:29 || Comments || Link || E-Mail|| [6468 views] Top|| File under:
Syria-Lebanon
Israel Explains "Cause - Effect" to Lebanon
Israel will refrain from harsh military steps towards Lebanon as long as attacks on Israeli troops from the Lebanese side of the border do not resume, the government has decided after, Haaretz reported on Wednesday.


Cause


If the attacks on its forces resume, Israel is likely to strike back at Lebanon and perhaps also at Syria, the report added.


Effect, see how easy that is?


Israeli security sources explained that Israel is not interested in heating up the northern front during next week's Jewish holiday, when tens of thousands of tourists are expected to visit the region.


That'll disappoint the adventure tourists


However, Israel was reported to reinforce forces on the border with Lebanon.


Tourists make really good targets


Political analysts in Lebanon and Israel believe that the tensions on the border will be eased. Those in Beirut were quoted in the local press that the Lebanese army has upgraded security precautions against potential attacks outside Hizbullah's traditional Shabaa farms zone and those in Tel Aviv say the Israeli border reinforcements were largely theatrics.


They said hopefully


Both sides noted that the ongoing Israeli buildup was way short of a force needed to stage a large-scale cross border operation against Lebanon or against Syria via Lebanon. Israel has mainly redoubled its artillery power without fielding alarming tank columns, they said.


So they only plan to blow the shit out of them, no invasion.


The Israeli media on Wednesday played down such extremist calls like those made on Tuesday by Israel's ultra-rightist Housing Minister Avigdor Lieberman, who urged the army and air force to "burn Beirut and Damascus altogether."


Now hasn't Beirut suffered enough?


Authorities in Beirut are blaming the hostilities on 'unruly Palestinians' who may have filtered out from South Lebanon's refugee camps to shoot at Israeli army patrols from the vicinity of Kfar Kila to avenge the Israeli air attack on an alleged Islamic Jihad training camp near Damascus. Official sources said the Lebanese army had imposed a tight security dragnet around Sidon's Ein El Hilweh refugee camp, the largest in Lebanon, to prevent potential infiltration out from the camp toward the border with Israel.


Lot's of luck with that one.
Posted by: Steve || 10/08/2003 11:14:59 AM || Comments || Link || E-Mail|| [6469 views] Top|| File under:
Home Front
Yet Another Donk Candidate
From a satire blog


Deposed California Governor Gray Davis declared his candidacy for the Democrat nomination for President this morning. "I have the best name recognition," said Mr. Davis. "I'm better known than any of the other nine candidates. My track record is equal to any of them, and better than some. And now I have some time on my hands " Gov. Davis gives credit for his strong showing in the recall election to the help of former President Bill Clinton, former Vice President Al Gore and the former Rev. Jesse Jackson.


You can't make Mr. Adams any funnier than he is.
Posted by: Atrus || 10/08/2003 10:38:08 AM || Comments || Link || E-Mail|| [6472 views] Top|| File under:
Middle East
3 Jerusalem Arabs arrested for assisting in #2 bus attack
Jpost - Reg req'd


Three Jerusalem Arabs with suspected Hamas ties are under arrest for assisting in the implementation of the two most recent Jerusalem bus bombings, and planning to help carry out three additional attacks, police announced Wednesday.


Fifth column arabs huh?


The three suspects, who were apprehended last month in a joint Shin Bet-police sting operation, were enlisted by Hamas operatives in the West Bank city of Hebron, and instructed to garner information about preferred sites of attacks in Jerusalem where large numbers of people congregated.


Infiltrated the groups hmmmm?


A court-imposed gag order on the case which had been in place since their arrests was lifted Wednesday afternoon. The three Jerusalem Arabs, residents of the east Jerusalem neighborhood of Wadi Joz, and A-Ram who carried blue Israeli ID cards, are suspected of assisting the bomber that blew up bus 2 on August 19, as well as the previous city bus bombing on bus 14, on June 11. Twenty-three people were killed in the bus 2 attack, the most lethal bombing in the city since the outbreak of violence three years ago, while seventeen people were killed in the bus 14 bombing. Their plans to help organize at least three additional attacks were thwarted with their arrest, and the IDF's killing of their Hamas operatives in Hebron. The three men, who have confessed to the charges against them during their interrogations, will be indicted in the coming weeks, police said.


and jailed forever?
Posted by: Frank G || 10/08/2003 10:14:12 AM || Comments || Link || E-Mail|| [6466 views] Top|| File under:
Home Front
Pentagon decides Chinese, Russian, Korea and Paki efforts to poliferate weapons are insufficient
hattip to Military.com
Using a fake company, congressional investigators were able to buy off the Internet excess Pentagon lab equipment and protective gear that terrorists could use to make chemical and biological weapons. Fellow shoppers on the Internet site also resold the items to buyers in the Philippines, Malaysia, Egypt, and other countries, the General Accounting Office said in a report to the House Government Reform Committee's national security subcommittee.


I strongly protest this policy. This foriegn competition is unfairly increasing prices for domestic terrorists and meth lab owners.


"Public sales of these Department of Defense excess items increase the risk that terrorists could obtain and use them to produce and deliver biological agents within the United States," it said.

Gregory Kutz

, the GAO's director for financial management and assurance, said that, using a fictitious company, his agents were able to buy $4,100 worth of items, including a biological safety cabinet, a bacteriological incubator, a centrifuge, an evaporator, and chemical and biological protective suits and related gear.
I could outfit my RV as a Winebego of Death a weather ballon inflation station.
He said the original acquisition value of the items purchased was $46,960.


That's like 10 toilet seats

.
"DOD should not be a discount outlet for bioterrorism equipment," said Rep. Christopher Shays (R., Conn.), chairman of the panel.


The state of Conneticut demands that terrorists pay full prices for their lab supplies.


The Customs Bureau under the Department of Homeland Security monitors sales and exports of certain biological equipment, including the items purchased by the GAO, and sales to the public are legal.


Technically, most of what the guys do in Jackass the Movie is legal also. Legal doesn't equate to prudent.


The Pentagon in January stopped sales of protective gear, but the GAO found that 4,000 suits and 26,000 other items such as gloves and hoods were sold since then.


We forgot to tell QVC.


Kutz said that in the last 3 1/2 years the Pentagon had sold at least 18 safety cabinets, 199 incubators, 521 centrifuges, 65 evaporators, and 286,000 protective suits.


Please, tell me this was an FBI sting. Please.


"We were surprised at what we could buy,"

Keith Rhodes

, the GAO's chief technologist, said. Shays said that his panel heard GAO testimony last year that new protective gear was being sold cheaply on the Internet as surplus while military units were trying to purchase the same equipment at far higher prices, and that some military units and first responders were receiving defective equipment. The report acknowledged that some of the equipment was also available from other sources, such as medical-industry suppliers, but said that, coupled with lax inventory management of toxic materials at some federal labs, there was increased risk that a terrorist could use the equipment to produce a biological-warfare agent such as crude anthrax.


We have found the enemy in the mirror. Why is he drooling stupidly?
Posted by: Superhose || 10/08/2003 9:26:23 AM || Comments || Link || E-Mail|| [6467 views] Top|| File under:
Wesley Clark's campaign manager quits
Wesley Clark's campaign manager quit Tuesday in a dispute over the direction of the Democratic presidential bid, exposing a rift between the former general's Washington-based advisers and his 3-week-old Arkansas campaign team. Donnie Fowler told associates he was leaving over widespread concerns that supporters who used the Internet to draft Clark into the race are not being taken seriously by top campaign advisers. Fowler also complained that the campaign's message and methods are focused too much on Washington, not key states and the burgeoning power of the Internet, said two associates who spoke on condition of anonymity. Spokesmen for the campaign declined comment.
From the start, there has been tension between the campaign's political professionals and the draft-Clark supporters. Fowler has complained that while the Internet-based supporters have been integrated into the campaign, their views are not taken seriously by Fabiani, Klain and other top advisers, many of them based in Washington. Fowler's departure is the latest blow for a campaign that has gotten off to mixed reviews.


"Bad."
"Yeah. I'd say bad."
"Really bad."

National polls put Clark near the top of the nine-person field, and he raised more than $3 million in the first two weeks of his campaign, a sum that surpassed what several rivals raised in three weeks. However, he has been criticized for flip-flopping on whether he would have supported the Iraq resolution, and his commitment to the Democratic Party has been questioned. Clark voted for Presidents Reagan and Nixon, praised both Bush administrations and had not registered to vote as a Democrat in his home state of Arkansas before entering the race.


What was he registered as? If anything?

The high number of Clinton-Gore officials on his campaign has caused Clark's rivals to question whether the former president is quietly pushing Clark's campaign, a charge strongly disputed by the candidate and Clinton's associates.


And the wonderful thing about Schwarznegger's win yesterday, is that California could be up for grabs in 2004. Unless of course he screws up badly and gets recalled.
Posted by: Rafael || 10/08/2003 4:55:26 AM || Comments || Link || E-Mail|| [6484 views] Top|| File under:
Korea
South Korea May Send Troops to Iraq, but at a price
EFL and Registration needed


With the Bush administration pressing South Korea to send up to 5,000 combat troops to Iraq, South Korea's president is setting a price: progress by Washington in reducing tensions with North Korea over its nuclear weapons program. "I fear that if we decide to go ahead and send troops, it would not help achieve the second round of six-way talks over North Korea's nuclear program, or an agreement to be reached," President Roh Moo-Hyun said last Friday, the latest of a series of statements linking a dispatch of troops to Iraq to defusing tensions with North Korea. Defense Secretary Donald H. Rumsfeld is to visit here on Oct. 24, and newspaper analysts see that visit as a move by the Americans to press Mr. Roh to make a public decision by that date.

"The U.S. wants us to replace the 101st Airborne Division based in Mosul," in Iraq, Lt. Gen. Cha Young-Koo, deputy defense minister, told reporters here last Thursday. "The division plans to leave the region between February and March." With other countries that have agreed to send troops to Iraq asking for foreign aid or free trade pacts, South Korea believes it can win a more pragmatic, results-oriented American approach to the one-year-old nuclear standoff with North Korea. "Before making any decision on the troop dispatch, it is extremely important to arrive at a positive outlook for and conviction in peace and stability on the Korean Peninsula," Mr. Roh said here in a speech last Wednesday, Armed Forces Day in South Korea. "More than anything, a stable atmosphere of dialogue should be promoted so that it will lead to a conviction that the North's nuclear issue can, indeed, be resolved peacefully." On Saturday, a 12-member South Korean fact-finding team reported to Mr. Roh about their tour of Iraq. Brig. Gen. Kang Dae-Young told reporters that Iraq seemed more stable than portrayed in the press, saying, "People roamed freely and economic activities were also brisk." But there have already been two demonstrations in Seoul in the last week against sending troops to Iraq.
Posted by: Paul Moloney || 10/08/2003 3:34:43 AM || Comments || Link || E-Mail|| [6463 views] Top|| File under:
Home Front
"Look out Mexico, we're invading at dawn"
Even before the first ballot was cast on election day, it was clear that Schwarzenegger was going to win the election. And win he did -- by a landslide. There is a euphoria in the air throughout the Great State of California. If he does well in the Governor's office, who knows, maybe Schwarzenegger will become President of the United States. One report during the day said that some people were actually more inclined to vote for Schwarzenegger because of the groping charges. Jimmy Kimmel's remark reflects the atmosphere well: "Look out Mexico, we're invading at dawn". Yes, and let's not forget about Texas.
Posted by: Alex || 10/08/2003 3:30:41 AM || Comments || Link || E-Mail|| [6488 views] Top|| File under:
Korea
N. Korea Won't Let Japan in Nuclear Talks
SEOUL, South Korea (AP) - North Korea said Tuesday it will not allow Japan to participate in any future talks aimed at resolving a standoff over the North's nuclear programs, saying Tokyo was not a trustworthy dialogue partner.


Guess we won't be there, either. Oh well.


The North Korean statement complicates efforts by the United States and its allies to restart six-nation nuclear talks. Washington considers Japan's participation in the talks crucial, saying North Korea's nuclear programs threaten regional security.

In August, the United States, China, Russia, the two Koreas and Japan held talks in Beijing aimed at addressing the North's nuclear ambitions. Tokyo used the talks to raise another issue it considers pivotal - abductions of its citizens decades ago by the communist state.


Upset the master plan, did they?


On Tuesday, North Korea's Foreign Ministry said it ``would not allow Japan to participate in any form of negotiations for the settlement of the nuclear issue in the future.'' It was unclear whether the statement, carried by the North's official news agency KCNA, meant North Korea could agree to a future meeting if Japan is excluded. Since the August meeting ended without plans for a next round, North Korea has said it is no longer interested in further talks.


Hey Kim, watch what happens when I turn this dial -- see how the coordinates for your nuclear depot are updated?


``Japan is nothing but an obstacle to the peaceful settlement of the nuclear issue between the DPRK and the U.S.,'' the North Korean statement said, using the acronym of the North's official name, Democratic People's Republic of Korea. ``It has lost its qualification to be a trustworthy dialogue partner.''

North Korea accused Japan of abusing the nuclear talks to raise the ``issue of abduction,'' which the North says has already been settled.


Um, not quite.


In Tokyo, the Foreign Ministry said in a statement that if future talks are to occur, ``Japan's participation is natural.'' ``In accordance with the Pyongyang Declaration, the nuclear, missile and abduction issues must be resolved if Japan-North Korea normalization negotiations are to move forward,'' it said.


Time for the Japanese to kick up the research on theater missile defense another notch.


Meanwhile on the Indonesian resort island of Bali, Japan, China and South Korea agreed to coordinate efforts to get North Korea to end its nuclear ambitions and reiterated that the dispute should be resolved peacefully. The agreement between Japanese Prime Minister Junichiro Koizumi, South Korean President Roh Moo-hyun and Chinese Premier Wen Jiabao came on the sidelines of the annual summit of the 10-nation Association of Southeast Asian Nations.


China, curb your dog.
Posted by: Steve White || 10/08/2003 1:38:21 AM || Comments || Link || E-Mail|| [6474 views] Top|| File under:
Syria-Lebanon
Assad Says Air Strike Will Enhance Syria
That reads like the title to half the spam e-mail I get. EFL.




Terry McAuliff sez The Gray Davis getting tossed is gonna be bad for Bush, too...

The Israeli air strike in Syrian territory will enhance his country's role in the Middle East, not diminish it as sought by Israel, Syrian President Bashar Assad said in remarks published Tuesday.


"Prince Abdullah! Israel's just bitch-slapped the Syrians!"
"Well! We should defer to the Syrians more often, then."
"Yes, effendi! And give them money, too!"

In his first comments to the media since Israeli fighter-bombers struck Syrian territory on Sunday for the first time in 20 years, Assad told the pan-Arab newspaper Al Hayat that the attack was an attempt to provoke war because Israel is led by a ``government of war'' that employs war to ``justify its existence.''
"Alas, the Israelis failed in their mission to provoke this war because our vaunted air force wouldn't climb into their cockpits did not take the bait!"
The Israeli attack came in response to a suicide bombing in Haifa that killed at least 19 people. The Palestinian militant group Islamic Jihad claimed responsibility for the attack. ``There is no doubt that the role Syria plays in the various issues in our region is painful to this (Israeli) government. What happened was a failed Israeli attempt to undercut this role,'' Assad told the London-based paper. ``We can, with full confidence, say that what happened will only make Syria's role more effective and influential in events in the region - contrary to what this government wants,'' Assad said.
He's toast -- his father would never have said this.
Sunday's air strike hit what Israel called an Islamic Jihad camp about 15 miles from Damascus. No one was killed in the Israeli strike. Villagers said the militants' camp had been abandoned years ago.


I suspect Israeli intelligence is better than this.


Assad, 38, did not say how Syria would respond to the attack.


He didn't have to!


Asked about pressure from the United States, which has accused Syria of supporting terrorists and allowing fighters to cross into Iraq, Assad said: ``We are not a superpower, but we are not a weak state either."


Oh no, certainly not!




"Of course, we're not rational, either. That might have something to do with it..."

"We're not a country without cards ... We are not a state that can be ignored in the issues under discussion.''


He wants cards, we can put him on one. How 'bout the six of clubs?


Assad defended the fact that his government has given sanctuary to Palestinian groups such as Islamic Jihad and Hamas, which the European Union and the United States list as terrorist. ``It is not important to call them terrorist or not terrorist. There are existing forces that you must deal with,'' Assad said.


"Keep in mind that these people could kill me!"




Y'see, if we call them "terrorists," then we're kinda duty bound to eradicate them and the states that harbor them. Nothing personal. It's just business, Mike...

Turning to U.S. accusations on Iraq, Assad implied his government could not have total control over Syria's long desert border with Iraq. ``There is big chaos'' in Iraq, Assad said. ``There is arms smuggling and persons (crossing the border) and we don't know who they are."


"We don't want to know who they are."

If you don't know who they are, then you won't mind if we take 'em out, will you?
Posted by: Steve White || 10/08/2003 1:06:59 AM || Comments || Link || E-Mail|| [6473 views] Top|| File under:
Middle East
Arafat suffered a heart attack
Follow-up to yesterday and EFL.
Yasser Arafat has suffered a mild heart attack but the Palestinian leadership has sought to keep his health problems secret for fear it will "create panic".


Especially in certain neighborhoods around Baltimore, where people will be wondering, "just what in the sam-hell is that noise, anyway?"


The 74-year-old Palestinian president, who is suffering from syphilitic gummas Parkinson's disease, disappeared from public view last week and re-emerged at the weekend looking extremely ill. His face was pale and pinched, he had lost weight and he was almost inaudible. He had trouble standing for more than a few minutes at a time.


"Infidels! Who took my red binder?"


The Palestinian press said he was suffering from swine flu. But Palestinian officials told the Guardian that Mr Arafat had suffered a heart attack last week. "Although he has had a slight heart attack, the doctors say he will make a full recovery. He is in full control curse his moustache. There is nothing to worry about," said a close aide to Mr Arafat, who did not wish to be named.


"You ain't hangin' it on me when he keels over!"

Asked why it had not been made public at the time, the official said that it would "have created panic at a critical time when the Israelis are threatening Arafat's life".


Gotta be some misinformation the Mossad can plant somewhere.




Gotta watch those daggone death rays...

At the beginning of last week, the Palestinian president was visited by his personal physician from Jordan, Dr Ashraf al-Kurdi, and a heart specialist, Yousuf al-Qusous, after he abruptly cancelled all appointments and disappeared from view. The doctors said the Palestinian president had been hit by flu but was recovered. "The illness is over, thank God," Dr Kurdi said at the time.


Here at the university we always call a cardiologist when someone has the flu. Can't be too careful.




Could be worse. Think of his poor proctologist. I'd call him a three-glover...

But a few days later, Mr Arafat was again isolated from all but a few close aides.


"Mahmoud! He's doing it again!"

Again, the official explanation was tertiary syphilis flu. Sources inside the Palestinian leader's compound in Ramallah say he was too weak to eat for several days.


"C'mon, Yasser! Eat! Have a bite of cous-cous, that's a good lad... Ahmed! Bring more Depends!"

When he reappeared at the weekend, regular visitors to Mr Arafat's compound commented on how incontinent ill he looked.


"Eeeew! You sure he's alive? What's that stuff?"

Yesterday, the Palestinian foreign minister, Nabil Shaath, said Mr Arafat was suffering from a stomach ailment which was believed to be an ulcer. He described him as "very demented frail".


"Wipe your chin, Yasser... Mahmoud, do it for him."

Israeli officials say the Palestinian president's health is not a factor as the government considers whether or not to carry out its threat to exile, or even kill, Mr Arafat. "It would be very convenient if nature were to take its course," said an Israeli foreign ministry official, Jonathan Peled. "But Mr Arafat is a cat with nine lives and we do not believe he has used all of them yet."


I can think of a few ways he could spend all of them in one place.


If Mr Arafat require medical treatment that is not available in Ramallah, he would be likely to travel to Egypt or Jordan but only if Israel permits him to return to the West Bank. Mr Peled said the government would be happy to see Mr Arafat leave but was unlikely to allow him to return.


How 'bout if he comes in a box? Would that be okay?

The Egyptian press recently reported that Mr Arafat has sought the help of the government in Cairo to ensure that when he dies he is buried in a landfill next to the Aqsa mosque in Jerusalem, Islam's third holiest site. Israel would have to give its consent for Mr Arafat's body to be moved from Ramallah to Jerusalem. Israeli officials say that would be unlikely ever in the present climate.


Like the Israelis would be so stupid as to create a new problem.
Posted by: Steve White || 10/08/2003 12:57:12 AM || Comments || Link || E-Mail|| [6485 views] Top|| File under:
Who's in the News
52
[untagged]
Bookmark
E-Mail Me
The Classics
The O Club
Rantburg Store
The Bloids
The Never-ending Story
Thugburg
Gulf War I
The Way We Were
Bio
Merry-Go-Blog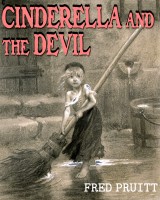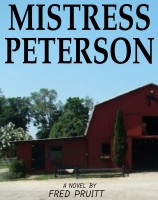 On Sale now!


A multi-volume chronology and reference guide set detailing three years of the Mexican Drug War between 2010 and 2012.

Rantburg.com and borderlandbeat.com correspondent and author Chris Covert presents his first non-fiction work detailing the drug and gang related violence in Mexico.

Chris gives us Mexican press dispatches of drug and gang war violence over three years, presented in a multi volume set intended to chronicle the death, violence and mayhem which has dominated Mexico for six years.
Click here for more information


Meet the Mods
In no particular order...


Steve White
Seafarious
Pappy
lotp
Scooter McGruder
john frum
tu3031
badanov
sherry
ryuge
GolfBravoUSMC
Bright Pebbles
trailing wife
Gloria
Fred
Besoeker
Glenmore
Frank G
3dc
Skidmark
Alaska Paul



Better than the average link...



Rantburg was assembled from recycled algorithms in the United States of America. No trees were destroyed in the production of this weblog. We did hurt some, though. Sorry.
35.170.82.159

Help keep the Burg running! Paypal: