Monkey County shooter a terrorist?
Jennie thinks there might be a turban involved in the Montogomery County snipings, too...
I think the odds are about even that the shooter is a terrorist, as opposed to a plain old-fashioned lone loon.

It's clear that all of the shootings have been done by the same killer, but whether he's motivated by jihad or simply by personal demons is impossible to determine at this point.

By shooting that poor teenage boy at his middle school today, he/they have made sure that the terror engendered by the shootings has spread to schools and children so is he/are they "terrorists" in the classic sense of the word? Definitely.

But whether he is/they are Islamist Jihadi terrorists remains to be seen.
I agree with that guesstimate. I think the chances are about even that it's jihad-associated. Something in the back of my mind just keeps suggesting "Paleostinian," though probably not associated with a formal banger group. The other 50 percent chance is the fellow with the pot belly who wears camo pants to the grocery store and bores you in the beer joint talking about the "stopping power" of guns you've never heard of. I suppose both of those should be 45 percent chances, since there's always the possibility it could be some other kind of Bad Guy entirely.
Posted by: Fred Pruitt || 10/08/2002 09:57 pm || Comments || Link || E-Mail|| [488 views] Top|| File under:
Afghanistan
Zadran still fighting in Khost province...
In the troubled eastern province of Khost on Monday, renegade warlord Bacha Khan Zadran's forces attacked militiamen allied to the provincial governor, said the governor's spokesman, Mohammad Khan Gorbuz. The two sides battled for three hours in Nadir Shahkot district, about nine miles west of Khost. Fighters from both sides, five in total, were killed in the fighting. Zadran, who lost his main bases in Khost in similar fighting last month, had not been heard from in weeks. But Gorbuz said he was in the area during Monday's battles.
Zadran's thrown in his lot with Hekmatyar and Mullah Omar, so he's fair game for anyone now...
Posted by: Fred Pruitt || 10/08/2002 11:24 am || Comments || Link || E-Mail|| [317 views] Top|| File under:
US Commandos in Khost, 3 Afghan Suspects Arrested
Source: Azzam
Three days ago in the region of Khost, US commandos arrested three persons, including Maulvi Wali-ur-Rehman, on suspicion of having links with Al-Qaida. The commandos raided Maulvi Wali-ur-Rehman's house and arrested him along with two other Afghans, claiming to have recovered explosives from his house.


Never can tell when a holy man's gonna need a few sticks of dynamite to make a point in his sermon...
Posted by: Fred Pruitt || 10/08/2002 11:49 am || Comments || Link || E-Mail|| [311 views] Top|| File under:
German Soldiers Get Lost, End Up In Pakistan
Source: Ausuf, Transalted by Jihad Unspun
German soldiers have taken over from their American counterparts at Paktia Lora. It has been learned from reliable sources that the American troops left Paktia province and two days after taking over, a squad of thirty German soldiers in three vehicles lost their way and crossed border to Pakistan at about 5 am in the morning. While talking to our correspondent, a renowned person in the area, Gila Lai said that the Germans left Pakistan immediately after realizing that they had lost their way.


Shoulda stayed awake in those map-reading classes, guys... At least they didn't accidentally invade Spain, like the Brits did a year or so ago...
Posted by: Fred Pruitt || 10/08/2002 11:52 am || Comments || Link || E-Mail|| [392 views] Top|| File under:
Arabia
Marines on exercise attacked by gunnies — one dead...
A U.S. Marine was killed and another was wounded Tuesday when they were attacked by small arms fire — apparently by civilians — during war games in Kuwait.


If they have guns and they shoot at you, they're not civilians...


The Marines were involved in a live-fire exercise at the time of the attack, Pentagon spokesman Lt. Col. Dave Lapan said. The two attackers were shot dead by U.S. forces. The shooting occurred on Failaka Island off Kuwait's coast, Kuwaiti Ministry of Defense spokesman Brig. Ahmed al-Rahmani said. The island is about 30 miles east of Kuwait City and about the same distance from the southernmost tip of Iraq.


I believe Iraq has also laid claim to Failaka in the past. One of the Marines' operations in Gulf War I was tossing them off...


Lapan said the slain Marine died during surgery at the Camp Doha Armed Forces Hospital. The wounded Marine's condition was not immediately known. Their names were withheld until relatives were told of the attack. Al-Rahmani could not provide any information about the two dead assailants.


Everyone will be really interested in who they were...
Posted by: Fred Pruitt || 10/08/2002 10:11 am || Comments || Link || E-Mail|| [413 views] Top|| File under:
Soddies expected to fingerprint Merkins...
The U.S. Embassy in Riyadh has advised Americans that the Saudi government may subject them to fingerprinting as part of their visa or entry process, as the United States is doing to some foreign visitors in the wake of Sept. 11. An embassy message issued Sunday to U.S. citizens residing in the kingdom said the new "measures are in response to the introduction at U.S. ports of entry ... of the National Security Entry Exit Registration System."


Petty and stupid. No problem.


But a Saudi Foreign Ministry official, speaking on condition of anonymity, said the embassy statement was "inaccurate and speculative, and Saudi authorities are not in a habit of taking quick action in the form of a reaction."


"Even we realize how stupid that'll make us look..."


Under the U.S. system, which went into effect last week, selected visitors are fingerprinted, photographed and interviewed by the U.S. Immigration and Naturalization Service upon arrival to the United States. In announcing the new U.S. rules in June, U.S. Attorney General John Ashcroft declined to disclose the criteria the government will use to identify which visitors might be deemed threatening, but said nearly all visitors from Iraq, Iran, Libya, Sudan and Syria _ countries listed by the U.S. State Department as state sponsors of terrorism -- would face the new scrutiny. That was later expanded to include men from Saudi Arabia, a U.S. ally and the home country of 15 of the 19 Sept. 11 hijackers.


"... 'cuz 15 Soddies flew aircraft into buildings full of people in the U.S., and to date no Merkins have flown aircraft into anything in Soddy Arabia."
Posted by: Fred Pruitt || 10/08/2002 10:16 am || Comments || Link || E-Mail|| [385 views] Top|| File under:
Prince Turki: Osama Will "Ace" The World
Source: Daily Islam, Translated by Jihad Unspun
Former head of Saudi Intelligence Prince Turki Al Faisal says that Osama is alive and that he will "ace" the world in an astonishing manner. On Sunday, while giving an interview to the Arabic Newspaper Akhbar-ul-Sharq Alaust published in London, the former official said that from the personal reports he has received, he is confident that Osama bin Ladin is alive. He went on to say that Osama would surprise the world with his sudden appearance and that even though US has done a lot of damage Osama's Al-Qaida organization, there are still approximately five thousand active Al-Qaida operatives in the world. The newspaper's commentary that surrounded this interview reported that many Taliban government officers and peers inside Afghanistan believe that Taliban Leader Mullah Omar and Osama bin Laden are still both alive.


I haven't seen anything to even suggest that Mullah Omar is toes up, though I have seen enough to suspect that Binny is busy decomposing. It's nice to see that the Soddies are on our side, though, isn't it? Prince Turki makes a fine Friend and Ally®. I am wondering why this sudden spate of "proof" of Binny's existence...? Could it be that he has to be alive for checks to clear?
Posted by: Fred Pruitt || 10/08/2002 11:55 am || Comments || Link || E-Mail|| [1460 views] Top|| File under:
Axis of Evil
Iraq: ''Lies! All lies!''
Two senior members of the Iraqi parliament have dismissed as "full of lies" U.S. President George W. Bush's speech in which he said Baghdad wanted to attack the United States with weapons of mass destruction.


Really? Doesn't that come as a surprise!


"Your speech, Bush, is full of lies and full of unreasonable argument," Abdul Aziz Kailani, the head of the religious affairs committee in the parliament, told Reuters.


Sounded pretty reasonable to me...


"You (Bush) are just like a beast which wants to eat small countries and while you should help them you want to destroy them," Kailani said.


"Yummy! A small country! Do we have any mustard?"


There has been no reaction yet from President Saddam Hussein or his government. Bush has said repeatedly that he wants "regime change" in Iraq and Saddam replaced.


Sammy's holed up in his bunker, miscalculating his next move...
Posted by: Fred Pruitt || 10/08/2002 10:11 am || Comments || Link || E-Mail|| [396 views] Top|| File under:
Bush makes his case...
Billed as an "important speech" about Iraq, President Bush told the nation Monday night that Saddam poses a unique threat that must be addressed now rather than later. "The threat comes from Iraq. It arises directly from the Iraqi regime's own actions, its history of aggression and its drive for weapons of terror," Bush said. "The threat from Iraq stands alone because it gathers the most serious dangers of our age in one place."


Bush went on to say that war isn't inevitable — but the conditions he laid out for Sammy to avoid it include disarmament and the institution of a regime that's not a bloody-handed dictatorship. I doubt that'll happen...


Both houses of Congress planned to open debate Tuesday on the long-awaited resolution giving President Bush the latitude he wants to confront Saddam Hussein. The House and Senate expect to pass the resolution by Thursday night, which would authorize the White House to do whatever it deems necessary to relieve Iraq of its presumed weapons of mass destruction.


The Dems are busy raising questions, questions, questions — all they can think of to do to put off the inevitable. I heard Byrd on the radio this morning, complaining that the vote should be put off until after the election so the lawmakers can get their marching orders from the voters. I guess true leadership is waiting until everybody else has a position and then taking it. Maybe if they named this the Robert Byrd Memorial War and held it in West Virginia he'd be more in favor of it...
Posted by: Fred Pruitt || 10/08/2002 10:11 am || Comments || Link || E-Mail|| [407 views] Top|| File under:
East/Subsaharan Africa
Couple due for stoning still hasn't been told...
Two Nigerians, one a woman eight months pregnant, have still not been told that a court has sentenced them to death by stoning for having sex outside marriage, their lawyer said Tuesday. Ahmadu Ibrahim, 35, and Fatima Usman, 32, are being held in a federal jail and were not freed to attend the court hearing in August that sentenced them to death, said lawyer Hauwa Ibrahim. The couple were sentenced under Islamic law, or shariah, which allows amputations for theft or death by stoning for adultery. Prison officials will only allow family and lawyers to see the couple on the condition that they do not tell them of the death sentence, Ibrahim said. Officials did not explain why the couple could not be told, she added.


They want it to be a surprise...


Governments and human rights groups around the world have urged President Olusegun Obasanjo's administration to intercede. The two former lovers were charged and prosecuted by federal police despite Obasanjo's previous objections to shariah. He has condemned strict shariah punishments as unconstitutional.


"But, hey! I'm just the president. Who am I to say you can't kill your fellow citizens in a barbaric manner?"
Posted by: Fred Pruitt || 10/08/2002 12:05 pm || Comments || Link || E-Mail|| [299 views] Top|| File under:
Home Front
Canada-U.S. Crack Immigration Ring
A joint Canadian-U.S. police operation arrested 15 people for smuggling illegal immigrants from South Asia through Canada to the United States. The "large-scale" smuggling schemes involved people with forged passports and posing as large tour groups who entered Canada in Toronto, Montreal and Vancouver, British Columbia, then made their way into the United States, said Inspector Steve Martin of the Royal Canadian Mounted Police. Charges include membership in a criminal organization and conspiracy to violate U.S. immigration laws.


"Large tour groups"? Sounds like they were bringing them in by the busload...


"Information gathered in our investigation revealed a core group of people smugglers based in the Toronto area was responsible for the vast majority of South Asia migrants being smuggled into Canada and then illegally transported across the border into the United States," Martin told a news conference. Martin said illegal aliens arrived in Canada and were taken to safe houses, motels or hotels in the Toronto area. Those that wished to continue into the United States were hidden in transport trucks or automobile trunks, he said.


Oh, wonderful.


The crossing points were at Windsor, Niagara Falls and Fort Erie, Ontario, with some people transported by boat across the Niagara and St. Clair rivers, Martin said. Police said the illegal migrants included men, women, young families and the elderly from India and Pakistan who paid up to $40,000 each to be smuggled into North America.
That's a lot of jack to enter the country. "Up to" means that not everybody paid it — probably only the jihadis got hit up for the full freight.
Posted by: Fred Pruitt || 10/08/2002 11:09 am || Comments || Link || E-Mail|| [374 views] Top|| File under:
India-Pakistan
Kashmir polling ends with more blood...
The fourth and final round of the state election was marred by an attack on a town hall polling station in Doda. Three militants — described by police as a suicide squad — stormed the site using heavy arms and grenades, seriously wounding four soldiers and three civilians and leaving three dead. An exchange of fire between forces guarding the station and the militants lasted less than an hour, during which two paramilitary soldiers and one militant were killed. The two surviving militants then escaped into the rugged terrain surrounding the city. Two of the injured soldiers were airlifted to a hospital in Jammu.


You've got to admire the Kashmiris for voting at all, when gangsters threaten to kill them just for showing up at the polls...


The attack came as the final phase of legislative elections began. More than 50,000 Indian paramilitary forces were summoned to monitor the final round of the staggered elections, which began in September. Voter turn out was estimated to be between 45 and 50 percent over the four rounds of the elections, the state's chief secretary, I.S. Malhi told Reuters. "Although we have not computed the figures, the overall percentage of all the phases will be between 45 and 50 percent," Malhi told reporters at a news conference in the winter capital of Jammu. There were 430,000 eligible voters in Tuesday's round of elections — with Doda seeing a greater than 45 percent turnout.


That must really tighten the collective sphincters of the the killers brigades. But I'd still say it would be best for all concerned if the Indos held that plebiscite...


Hundreds of people have been killed in the run-up to the elections, among them more than 130 political activists and several political candidates.
Posted by: Fred Pruitt || 10/08/2002 10:11 am || Comments || Link || E-Mail|| [300 views] Top|| File under:
Five more arrested in attacks on Christians...
Working closely with FBI agents, Pakistani police Tuesday captured five suspects wanted in connection with a spate of recent attacks on Christians, authorities said. The men — three Afghans and two Pakistanis — were captured in a pre-dawn raid on the Shamshatoo refugee camp, about 20 miles east of Peshawar, police said. FBI agents took part in the operation, matching at least one of the men to a photograph of a wanted suspect, according to Pakistani authorities. The men are now being interrogated by a team of local police and FBI agents, police said.


Hope it's a painful experience...


Authorities plan to question the men about three recent attacks on Christians. In September, seven Christian charity workers were killed in their office in Karachi. In August, gunmen attacked a Christian missionary school near Islamabad and in another raid, militants attacked a Presbyterian hospital in Taxila, 25 miles west of the capital, killing four nurses. "Two Pakistanis who were arrested from a refugee camp with three Afghans are associates of an outlawed Sunni militant group," another police official told The Associated Press. It was not clear if the Afghans were members of the Taliban, or part of another organization.
There's a difference? The "Taliban" is now a half dozen successor organizations — or the same organization, with a half dozen assumed names. The "outlawed Sunni militant group" would be Sipah i-Sahabah, or Lashkar e-Jhangvi, two names for the same disease.
The Karachi office attack and other violence against Westerners and Christians have been attributed to the Harakat ul-Mujahedeen Al-Almi group. Police in Karachi have arrested 23 members of the group. Authorities would not say if any of the men captured Tuesday were believed to be from that group.


If they were just muscle, they may not have membership cards. Sipah and Lashkar seem to provide the beef to Aalmi's "brains."
Posted by: Fred Pruitt || 10/08/2002 11:19 am || Comments || Link || E-Mail|| [310 views] Top|| File under:
High Ranking Al-Qaida Member Martyred
Source: Jihad Unspun
The two Arabs martyred on September 11, in the Defense area of Karachi were finally buried on Sunday. One of those buried is said to be of a high ranking Al-Qaida official by the name of Abu Saleh Ali Yaqub.


The other was apparently cannon fodder, of no consequence...


The two were reported to be Yemenis descent.


So there's probably a great weeping and gnashing of teeth back in the ol' Hadramaut...
Posted by: Fred Pruitt || 10/08/2002 10:31 pm || Comments || Link || E-Mail|| [337 views] Top|| File under:
Southeast Asia
Zambo bomb suspect held: Top cops linked to Hamas 'member'
Bureau of Immigration (BI) agents took into custody Monday night Mohammad Amin Al-Ghafari, a Jordanian tagged by Zamboanga military intelligence men as a mastermind of the Oct. 2 bombing near a military camp in Zamboanga City. Immigration officials stressed they took in Al-Ghafari, of Palestinian birth, not as a suspect in the bombing, but as an illegal alien who has violated the country's immigration laws.


That would be because they're still building evidence. Or because any real investigation is being shortstopped...


Police have dismissed the military claim linking Al-Ghafari to the blast that killed three persons, including a US Green Beret, and injured 21 others. Investigators say there is hardly any proof of his involvement in the bombing.


"Hardly" isn't the same thing as "none." But it gets even better...


But an advance report of The Philippine Graphic's Oct. 21 issue notes that the latest twist in the campaign against terrorism finds top police officials in the spotlight as alleged protectors of suspected terrorists. Al-Ghafari has been a mainstay in intelligence reports since 1995 — the year Philippine police uncovered the germ of the Sept. 11, 2001 attacks on the World Trade Center and the Pentagon. But as intelligence officers tried to track him down, Deputy Director-General Rex Piad and other ranking police officials were trying to shield him.
Ah, the power of money. And the Philippines isn't even on the short list of the Most Corrupt Nations...
Graphic Managing Editor Inday Espina-Varona interviewed Piad, who confirmed he helped Al-Ghafari get two clearances, including one early this year, from the PNP Directorate for Intelligence. These clearances allowed the Jordanian to extend his Philippine visa. This was despite Al-Ghafari's apparent role as successor to Jamal Khalifa. Khalifa, a brother-in-law of Osama bin Laden, once operated the biggest Islamic charity network in the country and Southeast Asia. Khalifa was arrested in 1995, shortly after police broke open a network led by Ramzi Youssef, suspected mastermind of the first World Trade Center bombing in 1993, and his "uncle," Khalid Sheik Mohammad, said to be al-Qaida's top man in Asia.


Oooh. That's a new one. I didn't know about Binny's brother-in-law... They're such a charitable bunch, aren't they?


The Graphic report also names Piad, and retired generals Eduardo Cuadra and Percival Adiong as directors of the Islamic Wisdom Worldwide Mission (IWWM), a foundation headed by Al-Ghafari and a suspected conduit of funds for terrorist operations. Piad admitted the allegation but defended IWWM, saying that police have yet to charge any member or director of the foundation.


"I mean, after all, the witnesses are all dead, aren't they?" Who's that standing guard on the chicken coop? I really like that fluffy tail. It's very stylish...


Piad, a Balik-Islam since 1995, said he joined IWWM after his first jihad in 1995. It was Cuadra who invited him to join, Piad said. Cuadra formerly headed the PNP's Region 1 office, where organizations allied to IWWM have built several mosques, including one inside the Philippine Military Academy (PMA). The Graphic quotes Piad as saying charity work is a basic pillar of the Islamic faith. The weekly news magazine also cautions that linking the three Muslim generals to alleged terrorist fronts may be a knee-jerk reaction on the part of local intelligence operatives. "I say nothing is wrong with that," Piad told the Graphic. "If they have a case (against IWWM), they should file it in court."


"Yeah. Dig the witnesses up and let 'em talk..."


Intelligence documents link Al-Ghafari to Ahmed Dawud Santos, head of the Rajah Sulaiman Movement, which ran madaris in Pangasinan which were raided last May. Police reported seizing guns and explosives equipment from several minor scholars of the Pangasinan schools. Intelligence sources also told the Graphic that Al-Ghafari met with Santos and other radicals in Baguio, after Sept. 11. A tape of that meeting, sources claimed, reveals the group gloating over the attacks that killed more than 3,000 people.


That comes as no surprise, does it?


Piad admitted he was already chief of staff of the PNP when he last helped Al-Ghafari. "He said somebody was conducting surveillance on him," Piad said. "I endorsed him to NICA (National Intelligence Coordinating Agency) for investigation. He was investigated and was issued a clearance, I think," he said. "I told him to clear yourself, you have to submit yourself to investigation."


So he kept his nose clean until he got his ticket punched, then his protector gave him the all-clear...


Asked why officials did not consider the nume­rous dossiers on Al-Ghafari, Cataluna said intelligence reports do not have the same weight as actual cases filed. Army intelligence men have tied Al-Ghafari to the extremist Palestinian group Hamas, but police investigators say it is his brother who is a member of Hamas. However, intelligence documents dating to 1995 point to his foundation's headquarters in Quiapo as a gathering place for suspected Hamas sympathi­zers.


A bit of intentional muddying of the waters?


In Camp Crame, the Criminal Investigation and Detection Group (CIDG) said it has identified the suspect in the Zamboanga City bombing, describing him as a member of the Abu Sayyaf faction belonging to Khadaffy Janjalani. CIDG Director Chief Supt. Eduardo Matillano emphasized that "no foreign terrorists were involved" in the bombing.


The planning isn't the same thing as the bombing, is it?


He refused to identify the suspect, saying that divulging it could compromise follow-up operations. Matillano said two waitresses in a nearby restaurant saw the suspect park the motorcycle believed to be packed with explosives in front of a karaoke bar. Police traced the motorcycle to a certain Kenneth Pang, a resident of Al-Jareeh Apartment in Bgy. Tumaga, Zamboanga City. Matillano said Pang sold the motorcycle to an individual he refused to identify.


If Mr Pang doesn't have a few police generals in his pocket, somebody's probably hitting him very hard right now...
Posted by: Fred Pruitt || 10/08/2002 10:43 am || Comments || Link || E-Mail|| [310 views] Top|| File under:
Commie leaderette nabbed...
A ranking communist leader said to be responsible for the torture and execution of hundreds of civilians was arrested Sunday in a joint police and military operations. Macapagal-Arroyo yesterday presen­ted to media Mel Gracilla Laurenaria, an executive member of the Marxist-Leninist Rebolusyonaryong Hukbo ng Bayan (RHB).


Cheeze! Are the Huks still around as a separate entity? Or have they folded into NPA?


Laurenaria is believed to have helped in a campaign to purge the RHB's ranks of suspected government spies. Operation Missing Link is also being blamed for the execution of hundreds of civilians in the Southern Tagalog region suspected of helping government forces. She was arrested near the Maypajo market in Dagat-Daga­tan, Caloocan City around 4:30 p.m. She is wanted for kidnapping and serious illegal detention.


She sounds like such a nice lady...
Posted by: Fred Pruitt || 10/08/2002 10:49 am || Comments || Link || E-Mail|| [293 views] Top|| File under:
Terror Networks
Al-Qaeda wannabe nabbed in Malaysia...
A suspected American militant accused by Washington of conspiring to support Al Qaeda has been arrested in Malaysia and faces deportation within days, the deputy prime minister said Tuesday. Ahmed Ibrahim Bilal would soon be deported to the United States, Deputy Prime Minister Abdullah Ahmad Badawi was quoted as telling Malaysia's state-run Bernama news agency. "I have been informed that he has been arrested for no longer having valid travel documents," Abdullah was quoted as saying. Two police officials had earlier told The Associated Press that Bilal had been in hiding but turned himself in to security officials at an Islamic university where he had been studying. The university turned him over to Malaysian authorities who were preparing to send him back to the United States. The U.S. government has charged Bilal with conspiring to support Al Qaeda.
That doesn't mean his an actual al-Qaeda, as the networks have been referring to him and his cronies on occasion. They sound like Muslim jackasses who decided to rush off and join the jihad and were too inept to get into the fray so they could be killed at Qala i-Jangi. While they do deserve an extended jug time, and they're traitorous sonsofbitches, they're not professional terrorists.
Posted by: Fred Pruitt || 10/08/2002 10:11 am || Comments || Link || E-Mail|| [395 views] Top|| File under:
Zawahiri speaks...
In a taped interview, a speaker purported to be Osama bin Laden's top deputy, Ayman al-Zawahri, threatens new attacks on the United States, its allies and its economy.


Guess he's not that dead, dammit...


The authenticity of the audiotape, obtained by Associated Press Television News on Tuesday, could not be independently confirmed. It was not known when the tape was made – though it includes references to the United States' recent standoff with Iraq and a July 1 U.S. bombing in Afghanistan.


So he's alive and kicking as of the beginning of July...


Al-Zawahri was said to be alive in a satellite telephone conversation reportedly intercepted over the weekend by U.S. and Afghan intelligence. The conversation was between fugitive Taliban leader Mullah Mohammed Omar and his former deputy prime minister, Maulvi Abdul Kabir, an Afghan intelligence official told The Associated Press. The report could not be confirmed by U.S. officials.
Wonder if that was the same conversation where Binny's salaams were passed on?
The audio interview attributed to al-Zawahri was obtained by APTN in the form of a video compact disc. On the disc, the interview is played against a video backdrop with English subtitles of the conversation, along with scenes from the Sept. 11 attacks and other news footage. A title in the video identifies the speaker as al-Zawahri and says the video is a production of the As-Sahaab Foundation for Islamic Media. The foundation is credited with earlier al-Qaida statements that appeared on Web sites and with the so-called farewell video of Ahmed Ibrahim A. Alhaznawi, a Sept. 11 hijacker.


Sounds like an Arabian public service company...


In Washington, U.S. intelligence was analyzing the al-Zawahri tape to determine whether it is his voice and when it was made.


Presumably it could be voiceprinted against previous pronouncements. Doesn't take long, and it's not really complicated...


In the recording, an unidentified person interviewed the speaker said to be al-Zawahri, who issued a warning to what he called "the deputies of America," to get out of the Muslim world, specifically Germany and France. "The mujahid youth has already sent messages to Germany and France," the speaker said. "However, if these doses are not enough, we are prepared with the help of Allah, to inject further doses." A May 8 attack on a bus in Pakistan killed 11 French engineers and an April 11 blast at a synagogue in Tunisia, a former French colony, killed 16 people, including 11 Germans. Both attacks have been linked to al-Qaida.


And the snuffies who dunnit have been wiped up...


"As for America itself, it should expect to be treated the same way it has acted," the man on the tape says, pointing to suffering of Muslims in Afghanistan and in the Palestinian territories. "It will have to pay the price. ... The settlement of this overburdened account will then indeed be heavy. We will also aim to continue, by permission of Allah, the destruction of the American economy."
Terrible, when you have no one to blame but yourself the hegemonistic Merkins...
The speaker said the year-old U.S.-led campaign in Afghanistan "has not achieved its goals. ... Neither America nor its allies have been able to harm the leadership of al-Qaida and Taliban, including Mullah Muhammad Omar and Sheik Osama bin Laden, may Allah protect them all. They are both in good health."


Nobody's said Mullah Omar's dead. Where does this keep coming from? Maybe if they keep pointing out the one's alive, that'll make the other one alive, too...


Asked what he saw as the motives for the United States campaign against Iraq, the man said, "Its first aim is to destroy any effective military force in the proximity of Israel." Its second aim, he said, is to consolidate the supremacy of Israel over Arab countries. "America and its deputies should know that their crimes will not go unpunished," he said. "We advise them to make a hasty retreat from Palestine, the Arabian Gulf, Afghanistan and the rest of the Muslim states, before they lose everything."


Like al-Qaeda has?


Atwan said he believed the recording was part of a "media campaign" by al-Qaida's leaders aimed at showing "that they are still intact, they are still powerful."


They're not dead...


He suggested al-Qaida's change from video to audio interviews could mean its leaders are being more careful and making it impossible for specialists to interpret any background or scenery.


A background of rocks looks like rocks everywhere. A background of trees looks like trees everywhere. A corpse on video looks dead, but you can put a speech together by splicing words from a few dozen talks the corpse gave when he was alive. If you try to do the same thing with videotape, his beard will grow and shrink in the course of the speech, and people will be able to compare the video to what they've seen before. If the guy's not dead, but he's deathly ill, that won't go over really well with the followers — they'll sit down and wait until he's pegged out to see if the checks keep clearing. I'm still not convinced...
Posted by: Fred Pruitt || 10/08/2002 07:50 pm || Comments || Link || E-Mail|| [316 views] Top|| File under:
Who's in the News
18
[untagged]
Bookmark
E-Mail Me
The Classics
The O Club
Rantburg Store
The Bloids
The Never-ending Story
Thugburg
Gulf War I
The Way We Were
Bio
Merry-Go-Blog
Hair Through the Ages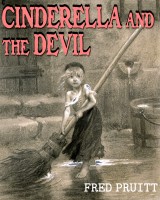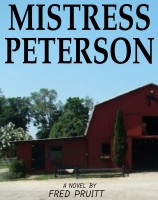 On Sale now!


A multi-volume chronology and reference guide set detailing three years of the Mexican Drug War between 2010 and 2012.

Rantburg.com and borderlandbeat.com correspondent and author Chris Covert presents his first non-fiction work detailing the drug and gang related violence in Mexico.

Chris gives us Mexican press dispatches of drug and gang war violence over three years, presented in a multi volume set intended to chronicle the death, violence and mayhem which has dominated Mexico for six years.
Click here for more information


Meet the Mods
In no particular order...


Steve White
Seafarious
Pappy
lotp
Scooter McGruder
john frum
tu3031
badanov
sherry
ryuge
GolfBravoUSMC
Bright Pebbles
trailing wife
Gloria
Fred
Besoeker
Glenmore
Frank G
3dc
Skidmark
Alaska Paul



Better than the average link...



Rantburg was assembled from recycled algorithms in the United States of America. No trees were destroyed in the production of this weblog. We did hurt some, though. Sorry.
54.237.183.249