-Short Attention Span Theater-
Yukon mothers latch on to breast-feeding title
If any contestant scores above a two, I demand an immediate recount.


The women of Yukon have defended their North American title in a breastfeeding contest held this weekend.


"Bartender! Line 'em up! Milk for everyone!"

America failed to defeat them due to our misconception that volume was going to be the judging criteria. We sent Anna Nichole Smith with no teammates. Our mistake.


On the second floor of a bakery in Whitehorse, 36 women began a countdown, then simultaneously latched their babies on to their breasts. In two other places in the northern territory — Dawson City and Haines Junction — groups of women also placed their children in sucking position at exactly 11 a.m. on Saturday, in a contest referred to as The Great Canadian Breastfeeding Suck-In on one of the organizer's Web site.


The whole idea sucks. Sorry, I couldn't help that.


Yukon beat out other provinces and states, earning the distinction as "2003 Challenge Winner." The contestants were judged based on the number of babies sucking at once as a percentage of all babies born in the area.


Were no style points available?


"We counted down — 10, 9, 8, 7 ... Everyone latch on! Then we counted how many women were breast-feeding at once," said Brenda Dedon, a public health nurse who ran the event in Whitehorse and also participated, with her 18-month-old, Naomi, feeding on cue.


Hey, get that biker guy out of here. He's too old and that 10 year old kid too.


In Toronto, new mothers gathered in the middle of downtown in a bid to make it into the Guinness World Records, a title held by women in California. Only 24 mothers turned up for the event, hosted by INFACT Canada — the Infant Feeding Action Coalition.


I intend to remove the sucking section from my Guiness book immediately... unless there are pictures.


Women were competing in the third annual breast-feeding challenge as part of World Breastfeeding Week, organized by the Quintessence Foundation, a non-profit group that urged women to participate in order to "to combat breastmilk substitutes."


At least they aren't blowing anything up. I support their right to express themselves.


Nunavut and the Northwest Territories came in second and third in the contest that involved more than 2,000 babies latching on at 133 different locations.


There were more than two locations available? That's odd...

Victoria won a secondary category, with the highest total number of babies breast-feeding in one location (112 babies), followed by Vancouver (110) and Honolulu (83). British Columbia had the most babies feeding at once across the province (748), followed by Ontario (406) and Newfoundland and Labrador (238). Although Yukon won the contest based on its birth rate, British Columbia women are more notorious for their support of breast-feeding, said Elizabeth Sterken, director of INFACT Canada. "British Columbia is the breastfeeding California of Canada."


California has disputed the results saying that several of their participants were unfairly disqualified for not having been naturally ... ah ... strictly speaking feminine ... I mean... originally... so to speak.


She said women in the North likely won the top three places because "there is a real strong emphasis on all things natural."


Was that verified, as well?
Posted by: Superhose || 10/07/2003 11:08:02 AM || Comments || Link || E-Mail|| [6467 views] Top|| File under:
Arabia
Yemen Nabs Cole Blast Suspect Months After Jailbreak
Yemeni police have detained two al Qaeda suspects, including one accused of involvement in an attack on the U.S. warship Cole who had escaped from jail earlier this year, a security official said on Tuesday. The official said security forces were still looking for eight other al Qaeda suspects who broke out with the two men from a prison in the southern port city of Aden in April. He declined to say whether Jamal al-Badawi, a chief suspect in the October 2000 attack, was one of the two men detained.


"I can say no more."


Yemeni officials had promised a "generous reward" for information leading to the arrest of the 10.
Posted by: Steve || 10/07/2003 2:25:58 PM || Comments || Link || E-Mail|| [6472 views] Top|| File under:
Details on the Bahrain bombing...
In Manama, a police officer who suffered severe burns in a petrol-bomb attack is "critical but stable," a Bahraini hospital said Saturday, as the king vowed the government would show no tolerance for terrorists.

Fazal Rehman

, 34, a Pakistani national, was one of six Bahraini policemen wounded when assailants threw Molotov cocktails into a police bus as it was driving through a large town southeast of the capital on Thursday night.


I wonder if the other cops were Pakistani nationals, too?

Rehman suffered 60 per cent burns to his body and is "in critical but stable condition," and employee of the Salmaniyah hospital, Manama, told The Associated Press on Saturday. He is expected to undergo surgery soon. The other four wounded policemen have been discharged after receiving treatment for minor burns. Nobody has claimed responsibility for the attack, which the government blamed on "unidentified terrorists."


Well, they're terrorists, and they don't know who they are yet, so I guess that's the category to leave them in for now. But...

The place where the attack occurred, Sitra, is an overwhelmingly Shiite Muslim town and home to many opposition supporters. During the unrest of the mid-1990s, which was fueled by Shiite demands for political rights and jobs, Sitra was a hotbed of anti-government sentiment. Shiites enjoy a slight majority of Bahrain's 400,000 citizens, but the ruling family is from the Muslim Sunni sect. Addressing the interior minister and security chiefs on Saturday, the king, Sheikh Hamad bin Isa Al Khalifa,said terrorism challenged the country's democratic revival.
The king has taken big strides toward turning Bahrain into a constitutional monarchy in the past four years. Last year, the country held its first legislative elections since 1973. But several Shiite-dominated opposition groups, notably the Al-Wefaq National Islamic Society, boycotted the polls because the constitution provides for an upper house of parliament that is appointed by the king. They have also called on the government to employ more Shiites in the Defense and Interior Ministries.


Bus bombing in Karachi, full of Shiites... bus bombing in Manama, full of... Paks? Could this be Dire Revenge™?
Posted by: Fred Pruitt || 10/07/2003 00:54 || Comments || Link || E-Mail|| [6468 views] Top|| File under:
India-Pakistan
Mourners vow Dire Revenge™ for Azam Tariq
Hundreds of emotionally charged mourners have rampaged through the Pakistani capital, following funeral prayers for member of Parliament, Azam Tariq who was bumped off gunned down on Monday. Police gave chase to the angry mobs after they pelted cars with rocks, torched a cinema in the Melody market and set ablaze a Shia mosque in the Aabpara neighbourhood. An employee of the Melody cinema, identified as Ghafoor, was killed. He was sleeping inside when mobs set the cinema on fire. "He was brought to the hospital dead," said Dr Rashid Qurashi.


"Kill the infidel cinema usher!"

Another six people were being treated at the Polyclinic hospital for burns, smoke inhalation and cuts sustained when they tried to flee the blazing cinema. Smoke was billowing from a petrol station where crowds had set fire to jerry cans full of petrol, an AFP reporter at the scene said.


"Yeeee-haw! Some funeral, ain't it Mahmoud?"

At least a dozen vehicles were damaged near the cinema. "We will revenge your martyrdom, we will revenge your killing," mourners chanted earlier at the funeral prayers.


"We will have Dire Revenge™! We must have Dire Revenge™!"

Sunni leader Maulana Abd al-Hafeez Hazari led the funeral prayers, which were followed by fiery speeches and face-making and jumping up and down from fellow clerics close to Tariq. "Those who are behind this killing will not be spared," Maulana Masud al-Rahman Osmani told the crowd.


"Bloooooood! Gooooore! Dire Revenge™!"
Posted by: Fred Pruitt || 10/07/2003 16:02 || Comments || Link || E-Mail|| [6464 views] Top|| File under:
No half-measures on sectarianism
We have often editorialised on this issue and pointed out to the authorities that there is no real distinction between sectarian terrorists and the so-called jihadis. Since the militant groups fighting inside Afghanistan and Kashmir were Wahhabi-Deobandi, a free hand to them by the state meant they would also pursue a sectarian agenda. There is enough evidence to suggest that cadres of the so-called jihadi organisations also doubled, in many cases, as sectarian terrorists. For instance, it is futile to distinguish among groups like Harkat-ul Mujahideen, Jaish-e Mohammad, Sipah-e-Sahaba Pakistan and Lashkar-e Jhangvi as jihadi or sectarian. Putting jihadi and sectarian tags on one or the other is a futile, in fact downright dangerous, exercise.

The Hazara Shia in Quetta had to endure two dastardly attacks which killed more than sixty and left over 100 injured. The Shia clerics categorically accused Jaish and LJ activists. At least one of them went to the extent of also obliquely blaming the Jamiat-e-Ulema-e-Islam, the two factions of which are components of the Mutahidda Majlis-e-Amal. The general tendency so far has been to accuse the Indian RAW of perpetrating these attacks even as, in all cases where the police have managed to apprehend the terrorists, it is clear who they are and what groups they belong to.

Such is the level of hatred now that following the killing of Shia Hazara, two Sunni boys were allegedly torn to pieces by a Shia mob, though the story never made it to the newspapers. While Daily Times could not get it corroborated by any official source, the incident is widely known in Balochistan. Regardless of its veracity, it hardly needs be emphasised that no decent society can allow this kind of violence to go unchallenged.


But we're talking about Pakistan, land of Bugtis and hudood...

General

Pervez Musharraf

has, on many occasions, talked about curbing extremism. But so far the government has failed to put down this scourge. We are also concerned about why leaders of banned extremist groups like Jaish continue to be treated as VIPs. There can be no half-measures on this score. The sectarian serpent's head has to be cut off. This can only be done by striking where it matters the most, at the level of top leadership. But while sectarianism must be treated as a priority law-and-order problem in the short-term, in the longer run the government needs to take a more integrated approach to the problem. That is where we need to address the question of what is it that produces sectarian hatred? A debate on this question would involve looking at societal tendencies that have developed over the past two decades. Have we become more intolerant and bigoted? Are we now wearing religion on the sleeve? Do we consider apostate anyone who does not share our worldview or denominational particularities?
General Musharraf's talk about modernising Pakistan will remain just that, mere talk, unless he were to take concrete measures to address these deep-seated prejudices and distortions. It's time for him to walk the talk.
Posted by: Paul Moloney || 10/07/2003 3:02:10 AM || Comments || Link || E-Mail|| [6471 views] Top|| File under:
Iraq
US troops seal off Baghdad neighborhood, reportedly search for Saddam
BAGHDAD (AFP) - US troops backed by armoured vehicles sealed off a Baghdad neighborhood, saying they were searching for former regime leaders after what police said was a tip-off Saddam Hussein was in the area.
"We're conducting an operation against former regime loyalists and possible blacklist members," US Major John Frisbee told AFP.
"We have reports that some of these people have been spotted," he said, adding: "We will try to catch them."
He said the troops were also searching buildings in the area that may serve as safe houses for supporters of Saddam, who has been in hiding since US troops toppled him on April 9.
An Iraqi policeman, who asked not to be named, said one person claimed to have seen the fugitive (news - Y! TV) ex-leader in a car in the area.
An employee at the Cedar Hotel, within the area sealed off with barbed wire and several dozen armored military vehicles, said US troops asked him whether he had seen Saddam.
A Turkish guest at the hotel, Gulin Pasturk, said a US soldier had told her Tuesday evening "Saddam was seen here 10 minutes ago."
US forces searched the hotel, but declined to say whether they were looking for Saddam.
"We're sealing off the perimeter, that's all I can say," said one of the soldiers, who would only identify himself as Staff Sergeant Stevens, as the troops unrolled barbed wire between the Cedar Hotel and the Al-Rimal hotel facing it.
A large area of Baghdad's Karada neighborhood was sealed off with residents and guests, among them several foreign correspondents, prevented from entering or leaving the area where at least 100 soldiers were deployed.
Posted by: Yosemite Sam || 10/07/2003 3:50:06 PM || Comments || Link || E-Mail|| [6470 views] Top|| File under:
Southeast Asia
Four dead after hostage crisis in Philippines
Three policemen and a Muslim Abu Sayyaf guerrilla have been killed at the end of a hostage crisis in the Philippine national police headquarters. "Three policemen and the hostage taker were killed," said police chief investigator Eduardo Matillano, adding that three other officers were wounded in the three-hour hostage crisis. The Abu Sayyaf guerrilla, identified as Buyungan Byngkak, was being held for the bombing of a southern Philippines pub that left several people including a US serviceman dead last year. He grabbed a rifle from a guard to begin a three-hour standoff with hundreds of police special forces men outside the jail. One police hostage was shot in the head while two of the police officers who came to his aid were killed as they stormed the building, police spokesmen said. The hostage-taker was later shot dead, while three other policemen were wounded, Mr Matillano said.
Posted by: Fred Pruitt || 10/07/2003 01:11 || Comments || Link || E-Mail|| [6464 views] Top|| File under:
Middle East
Arafat has suffered heart attack, admits aide
Yasser Arafat

has suffered a mild heart attack but the Palestinian leadership has sought to keep his health problems secret for fear it will "create panic".


"Omigawd! A heart attack! I've had a heart attack! Oh, Lawd!"
"Yasser! Calm down! You'll give yourself..."
"A heart attack!"

The 74-year-old Palestinian president, who is suffering from Parkinson's disease, disappeared from public view last week and re-emerged at the weekend looking extremely ill. His face was pale and pinched, he had lost weight and he was almost inaudible. He had trouble standing for more than a few minutes at a time. The Palestinian press said he was suffering from flu. But Palestinian officials told the Guardian that Mr Arafat had suffered a heart attack last week. "Although he has had a slight heart attack, the doctors say he will make a full recovery. He is in full control. There is nothing to worry about," said a close aide to Mr Arafat, who did not wish to be named.


"Nothing to see here. Move along... Mahmoud! Catch him! He's doing it again!"

Asked why it had not been made public at the time, the official said that it would "have created panic at a critical time when the Israelis are threatening Arafat's life".


"Yasser! Calm down! It ain't a heart attack! It's... ummm... flu."
"It's a heart attack! I can tell! Lookit me! My lips are all blue!"
"Mahmoud, don't feed him that pie anymore..."

At the beginning of last week, the Palestinian president was visited by his personal physician from Jordan, Dr Ashraf al-Kurdi, and a heart specialist, Yousuf al-Qusous, after he abruptly cancelled all appointments and disappeared from view. The doctors said the Palestinian president had been hit by flu but was recovered. "The illness is over, thank God," Dr Kurdi said at the time.


"I'm gonna die! (Blubber!) ..."

But a few days later, Mr Arafat was again isolated from all but a few close aides. Again, the official explanation was flu.


"Mahmoud! The defibrillator, dammit!"

Sources inside the Palestinian leader's compound in Ramallah say he was too weak to eat for several days. When he reappeared at the weekend, regular visitors to Mr Arafat's compound commented on how ill he looked.


"Yasser! You look like spit!"
(Blubber!)

Yesterday, the Palestinian foreign minister, Nabil Shaath, said Mr Arafat was suffering from a stomach ailment which was believed to be an ulcer. He described him as "very frail".
Israeli officials say the Palestinian president's health is not a factor as the government considers whether or not to carry out its threat to exile, or even kill, Mr Arafat. "It would be very convenient if nature were to take its course," said an Israeli foreign ministry official, Jonathan Peled. "But Mr Arafat is a cat with nine lives and we do not believe he has used all of them yet."


"On the other hand, if he keels over, that's fine with us."

If Mr Arafat require medical treatment that is not available in Ramallah, he would be likely to travel to Egypt or Jordan but only if Israel permits him to return to the West Bank. Mr Peled said the government would be happy to see Mr Arafat leave but was unlikely to allow him to return.


"How 'bout a 1-way ticket to St. Helena?"

The Egyptian press recently reported that Mr Arafat has sought the help of the government in Cairo to ensure that when he dies he is buried next to the Aqsa mosque in Jerusalem, Islam's third holiest site. Israel would have to give its consent for Mr Arafat's body to be moved from Ramallah to Jerusalem. Israeli officials say that would be unlikely in the present climate.


"Why not just leave him in Ramallah? That'd make it the 943rd holiest place in Islam..."

Mr Arafat was on hand yesterday for the swearing-in of an emergency government led by the new prime minister, Ahmed Qurei.


"See? See? I ain't dead!... Not yet, anyway. (Blubber!) "

But the new administration is already beset by power struggles over crucial issues such as control of the Palestinian security forces.

Khalil Shikaki

, a leading Palestinian political analyst, said Mr Qurei's government was unlikely to ease the conflict with Israel. "I don't expect this government to deliver very much on the two main issues that confront the Palestinians, political reform and security," he said. "The reform process was destroyed by Arafat when he equated it to disloyalty. The previous government had a much better chance to bring peace because it had the 'road map' [the US-led peace plan] and a ceasefire from Hamas. That is all gone."
"Today, escalation is the dominant theme. Sooner or later the Israelis will expel or kill Arafat, and invade Gaza and reoccupy it. The logic of the Israeli policy is escalation."
Posted by: Frank G || 10/07/2003 9:58:05 PM || Comments || Link || E-Mail|| [6516 views] Top|| File under:
IDF nabs two Palestinians on way to suicide attacks
JPost - Reg Req'd


Two Palestinians on their way to carry out suicide attacks in Israel were captured overnight Monday by IDF troops near the West Bank city of Jenin. IDF Lt. Col. Mordechai told Israel Radio that the terrorists were nabbed during a routine IDF operation in the Jenin area. "As long as bombers head out from the West Bank villages, then the [Palestinian] residents will have to understand that their life can not go on as normal." Mordechai said.


cause/effect lesson #5,342
Posted by: Frank G || 10/07/2003 8:49:51 AM || Comments || Link || E-Mail|| [6469 views] Top|| File under:
Israeli soldier killed on Lebanese border
A Israeli soldier has been shot dead in an exchange of fire across the tense Lebanon-Israeli border. Israeli troops came under fire from the Lebanese side of the border Monday evening, said Al jazeera's correspondent in Israel quoting local security sources. Two other soldiers were reportedly wounded. In a separate incident, a Lebanese boy was killed in unclear circumstances early Tuesday morning. Israel said Hezbollah fighters were responsible for the killing of its soldier. But the Lebanese resistance group has denied its forces were involved.
In response, Israeli troops returned fire and hit a bus travelling along a normally secure road near the border between the villages of Adayseh and Kfarkila, agencies reported. There were no casualties, Lebanese police said.
Posted by: Fred Pruitt || 10/07/2003 00:24 || Comments || Link || E-Mail|| [6469 views] Top|| File under:
Who's in the News
52
[untagged]
Bookmark
E-Mail Me
The Classics
The O Club
Rantburg Store
The Bloids
The Never-ending Story
Thugburg
Gulf War I
The Way We Were
Bio
Merry-Go-Blog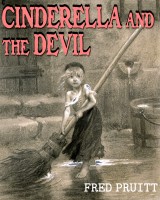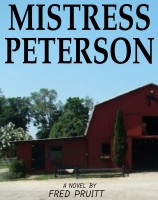 On Sale now!


A multi-volume chronology and reference guide set detailing three years of the Mexican Drug War between 2010 and 2012.

Rantburg.com and borderlandbeat.com correspondent and author Chris Covert presents his first non-fiction work detailing the drug and gang related violence in Mexico.

Chris gives us Mexican press dispatches of drug and gang war violence over three years, presented in a multi volume set intended to chronicle the death, violence and mayhem which has dominated Mexico for six years.
Click here for more information


Meet the Mods
In no particular order...


Steve White
Seafarious
Pappy
lotp
Scooter McGruder
john frum
tu3031
badanov
sherry
ryuge
GolfBravoUSMC
Bright Pebbles
trailing wife
Gloria
Fred
Besoeker
Glenmore
Frank G
3dc
Skidmark
Alaska Paul



Better than the average link...



Rantburg was assembled from recycled algorithms in the United States of America. No trees were destroyed in the production of this weblog. We did hurt some, though. Sorry.
35.170.82.159

Help keep the Burg running! Paypal: