Axis of Evil
Frenchies warn against toppling Sammy...
France has refused to give a blank cheque to a military action against Iraq, making it clear that any attempt aimed at regime change would be at variance with the rules of international law and open the door to all kinds of excesses.``France in no way condones Baghdad's activities but cannot accept a resolution authorizing right now the course to force, without going back to the United Nations Security Council,'' the French Minister for Foreign Affairs Dominuqie de Villepin said, in an article published in daily ``Le Monde''.


The Frenchies don't believe in changing Bad Guy regimes? I don't want to harp, but wasn't France really, truly glad to see a regime change in a certain German-speaking country about 55 years ago? Or wouldn't they define Adolph and Eva pegging out so romantically as "regime change"? Should we have left Canaris and Bormann in charge?


He said Iraq is a potential threat to the regional and international peace and has defied the international community by concealing programmes concerning these weapons.


But that's no reason to do anything about it? And they say Orientals are incrutable!
Posted by: Fred Pruitt || 10/07/2002 08:05 am || Comments || Link || E-Mail|| [718 views] Top|| File under:
U.S. expects inner circle to oust Sammy?
US intelligence experts believe that Iraqi President Saddam Hussein will be ousted by members of his inner circle before US forces launch a major ground attack, the Washington Post reported Sunday. Faced with a US military assault and the choice of either being Saddam's successors or being imprisoned or killed in the fighting, top-ranking military officers or senior Iraqi officials likely will try to eliminate the Iraqi leader. "Someone will take action and cause it to happen," said one former high-ranking CIA officer. Senior US officials, including Defense Secretary Donald Rumsfeld, have recently spoken publicly about Iraqis eliminating Hussein themselves, either through assassination or by sending him into exile.


If they had something in the works, they wouldn't be going close to the subject for fear of blowing the operation. This won't result in Sammy saying, "Oh, really? We'll see about that!" and then having as many people around him shot as he can lay hands on — he's perfectly aware that if there was something in the chute no one would be drawing attention to it. But neither can he take the chance. He's got to look over his shoulder constantly, just to make sure the yakking doesn't give some smart boy ideas...
Posted by: Fred Pruitt || 10/07/2002 08:05 am || Comments || Link || E-Mail|| [281 views] Top|| File under:
Saddam's inner circle is defecting, say Iraqi exiles
Saddam Hussein's power base is coming under extreme pressure, with members of his inner circle defecting to the opposition or making discreet offers of peace in the hope of being spared retribution if the Baghdad dictator is toppled, according to Iraqi exiles. Ayad al-Awi, the head of the opposition Iraqi National Accord, said his group in recent weeks had received senior defectors from the Iraqi security services, which form the regime's nerve centre.


If a true report, that's a very good sign, assuming it's more than one or two low-level fellows...


At the same time Kurdish groups said they had received secret approaches from military commanders offering to turn their weapons on Saddam when the war began.


That's an even better sign. But I'd imagine, knowing something of the Bad Guy mentality, that they'll be waiting for the tide to actually turn before they overtly throw in with our side...


They said members of the al-Majid clan, the pillar of Saddam's tribal power base, had made contact to seek assurances about their fate.
The al-Majids are Sammy's blood family — his father was Hussein al-Majid. The "Tikrit Mafia" is made up of the al-Majids, Hassans, and Husseins. Ali Hassan al-Majid was leader of the People's Army (aka Cannon Fodder) up to Gulf War I, and he was governor of Kuwait after the invasion...
These signs of fragmentation indicate for the first time that Saddam's senior lieutenants believe that the United States and Britain are serious about toppling him. The reports will raise the hopes of British officials who have long maintained that a credible threat of overwhelming force to bring down Saddam's regime could destroy his reign of fear and prompt senior lieutenants to seize power and avert a devastating war.


If the al-Majids are bailing, then Sammy's in deep trouble. If they're not bailing, then this is a good leak to sow a bit of dissension in the senior Ba'ath ranks...
Posted by: Fred Pruitt || 10/07/2002 10:19 am || Comments || Link || E-Mail|| [318 views] Top|| File under:
U.S. preparing war crimes dossier on Sammy and friends...
The United States has begun assembling a war crimes dossier to prosecute Iraqi leader Saddam Hussein for genocide, ethnic cleansing, rape, mass executions and other crimes against humanity. The dossier is evidence of the Bush administration's mounting preparations for the proposed "regime change" in Iraq.


I don't think they'll end up using the dossier, though. I think they plan to "kill him."


President George Bush, who will present his case on national television in the US this morning, kept up the pressure over the weekend, warning in his regular radio address that "delay, indecision and inaction are not an option for the American people because they could lead to massive and sudden horror". The danger to Americans, he said, was "grave and growing".
Just as a hypothetical, a single gunman could maybe roam around a suburban county or two, potting people at random with a high-powered rifle. There's also the possibility of exploding autos, roving gangs of indignant turbans killing people in their homes, attacks on polling places, candidates, newspapers, all sorts of things. He doesn't need WMD to strike against the U.S. They're more part of his personal kink. There are enough tools in place to cause us damage...
The dossier against President Saddam and at least 12 other Iraqi officials is being prepared by the State Department, the Pentagon and intelligence experts. "We need to do our part to document the abuses, to collect the evidence that points to who is responsible," said Pierre-Richard Prosper, the State Department's ambassador for war crimes. "We feel there has to be accountability for what has occurred. You can't brush aside the deaths of more than 100,000 people."


Not without being a true Transnational Progressive Multilateralist, anyway...


Half of the dozen names on the list are members of President Saddam's family: two sons, three half-brothers and a cousin. The cousin, Ali Hassan Majid, was nicknamed "chemical Ali" for his role in a 1988 operation that used chemical weapons to kill tens of thousands of Kurds in northern Iraq. US officials estimate that at least 130,000 civilians have been killed during President Saddam's 23-year rule.


Ali Hassan was also governor of Kuwait when it was Iraq's 19th province...
Posted by: Fred Pruitt || 10/07/2002 11:43 am || Comments || Link || E-Mail|| [402 views] Top|| File under:
Fifth Column
McDermott accuses Bush of plotting to be emperor
U.S. Rep. Jim McDermott broadened his attack on George W. Bush's war plans yesterday, saying the president is threatening military action in Iraq as part of a plot to crown himself emperor of America.


Words fail me on this one... A pity they didn't fail this nut job...


Criticized for saying on a trip to Iraq early last week that Bush would mislead the American public, McDermott, a Seattle Democrat, was back in his district yesterday telling cheering supporters that Bush is planning a war to distract voters' attention from domestic problems.


Were his supporters all wearing tinfoil hats?


He said Bush is trying to "submarine" efforts to restart weapons inspections in Iraq to give him a pretext for starting a war — a war McDermott said is being planned in part to bolster U.S. oil interests. "And what we are dealing with right now in this country is whether we are having a kind of bloodless, silent coup or not," McDermott said at a town-hall meeting at the Jefferson Park Community Center on Beacon Hill. The event was sponsored by local Democrats and other groups in his congressional district.


"Like, no blood for oil, man!"
Posted by: Fred Pruitt || 10/07/2002 03:03 pm || Comments || Link || E-Mail|| [334 views] Top|| File under:
Home Front
Kid shot outside Maryland school...
A 13-year-old boy was critically wounded Monday in a shooting outside a school, according to Prince George's County emergency officials. There was no immediate word on whether the shooting was related to a series of sniper shootings last week. The boy was wounded in the chest and abdomen outside Benjamin Tasker Middle School, said Mark Brady of the fire department.


No telling whether it's related to the Monkey County killer. Prince George's is the adjoining county to Montgomery County on the east. It has a relatively high crime rate for the 'burbs, but that's still low to non-existent in comparison to the District or Baltimore. Kids aren't normally potted on their way to school...
Posted by: Fred Pruitt || 10/07/2002 08:09 am || Comments || Link || E-Mail|| [353 views] Top|| File under:
Another one?
I haven't seen anything on the news yet, but I've just been told there's been another shooting in Prince George's County...
Posted by: Fred Pruitt || 10/07/2002 07:40 pm || Comments || Link || E-Mail|| [273 views] Top|| File under:
India-Pakistan
Qazi warns gummint against polls rigging
Expressing his skepticism over the conduct of fair polls by the military government, Ameer of Jamaat-e-Islami Qazi Hussain Ahmed Sunday warned rulers to avoid "rigging" during the Oct 10 general elections. "If the regime resorted to rigging, a rigorous countrywide protest campaign would be launched," Qazi Hussain, who also holds the office of the central vice president of Mutahidda Majlas-e-Amal (MMA), told a mammoth public rally here at the Elementary College ground. The rally was also addressed by the MMA's local religious leaders, national and provincial assembly candidates and the provincial leader of Jamiaat-e-Ahle Hadith Abdul Salam Salfi.


Qazi prefers that any poll rigging be done by the Jamaats, rather than by the gummint. Making the charges in advance of the elections — set for October 10th — lays the groundwork for riots when the fundos lose.
Posted by: Fred Pruitt || 10/07/2002 08:05 am || Comments || Link || E-Mail|| [322 views] Top|| File under:
Middle East
12 Paleos killed in Khan Younis raid...
Israeli troops raiding Khan Younis with tanks and helicopters killed 12 Palestinians early Monday, including 10 who died when a missile slammed into a large crowd. Palestinian officials said all the dead were civilians, while the Israeli army said most were armed men killed in battle. About 110 Palestinians were wounded in the four-hour raid, including 25 who were in critical condition, doctors said. Most suffered shrapnel wounds in the head, chest and abdomen. The dead ranged in age from 14 to 52.


Not having any details, I'd tend to take the Israeli account as the more accurate...


Later, Israeli troops fired machine guns and assault rifles at a Khan Younis hospital where most of the wounded were taken, injuring four more people. The military said the shots were fired in response to mortar fire.


That definitely sounds like a setup...


Palestinians denounced the Israeli strike, the deadliest since July, as a massacre and called for international protection. The Islamic militant group Hamas threatened revenge.
The Islamic militant group Hamas always threatens revenge...
Israeli officials said Palestinians militants were responsible for the casualties because they took cover among civilians.


I suspected as much...
Posted by: Fred Pruitt || 10/07/2002 08:05 am || Comments || Link || E-Mail|| [318 views] Top|| File under:
No US plans to end Mideast violence received, says PA
The question that immediately popped into my mind was, "Why don't you go ahead and get started without 'em?"


A top aide to Palestinian leader Yasser Arafat denied on Sunday the Palestinian side has recently received any official US plans to end the ongoing conflict in the Middle East. Nabil Abu Rudeineh told reporters that the Palestinian side did not receive any US plans on the Middle East that would be carried by US Deputy Secretary of State William Burns during his coming visit. "We heard about the plans, but we did not receive anything," Abu Rudeineh said, adding that the only thing the Palestinians want from the United States "is to pressure Israel to implement the last UN Security Council resolution."


Stop exploding. Things will get better.


He was referring to UN Resolution 1435 that calls on Israel to lift the siege on the Arafat's headquarters in the West Bank city of Ramallah and withdraw from the Palestinian lands to its positions before the eruption of the Palestinian intifada, or uprising, against Israeli occupation in September 2000.


Don't see any corresponding requirement in there for Paleostinians to stop blowing up in crowded areas...


Abu Rudeineh praised what he described "the active international diplomatic movement" and the international contacts with Arafat and the Palestinian leadership. "It is a golden chance to bring the situation back on track, achieve calmness and end the Israeli aggression on the Palestinian people and the Israeli military occupation," he said.


Get the ol' Oslo accords going again...


Abu Rudeineh said "all these subjects would be on the agenda of the meeting between President Arafat and the European Union foreign policy chief Javier Solana in Ramallah on Monday... The meeting is aimed at preparing a good environment and finding proper solutions based on the implementation of the related international resolutions."


Another ineffectual Eurotrip. If anything had come from the previous 704 trips, people might expect something to come from this one. With a U.S. envoy arriving, we can only expect the level of Paleostinian-originated violence to increase — probably with a new round of suicide bombings. Bush would probably save more lives by keeping Burns home.
Posted by: Fred Pruitt || 10/07/2002 08:05 am || Comments || Link || E-Mail|| [277 views] Top|| File under:
Paleopurge: Head of PA riot cops is iced...
Masked men killed the head of the Palestinian riot police in a shooting attack Monday, witnesses said. The victim, slain in his car, was identified as Col. Rageh Abu Lehiya, 47. The body was taken to Shifa Hospital in Gaza City. There was no immediate claim of responsibility.


If it was the Israelis, they wouldn't have worn masks. Hamas will have to vow dire revenge against somebody else...
Posted by: Fred Pruitt || 10/07/2002 08:13 am || Comments || Link || E-Mail|| [339 views] Top|| File under:
Paleocoppers bang two Hamas snuffies...
Palestinian police shot and killed two members of the radical Islamic movement Hamas in clashes in central Gaza City, hours after a presumed Hamas cell killed a police chief. The two men shot dead were named as Mahmud al-Borno, 27, and Mohammed Hejazi, 30. Another 17 people were injured when the clashes in the centre of the city.
A little Paleocivil war going on here? I like it!
Police and witnesses said the clashes started when Palestinian navy police arrested a Hamas member who had opened fire on their patrol. As they were leading the man away, a group of Hamas members and supporters arrived and one of them shot at the police, while a hand-grenade was also lobbed at the patrol. Police returned fire and killed the two. Among the injured were several bystanders, witnesses said.


Sounds like a massacre. Guess they need international protection from... uh... whoever.


The deadly clashes came just hours after police accused a Hamas cell of abducting, torturing and murdering the head of the Palestinian riot police, whose men were blamed by the Islamists of killing two of their number during anti-US riots in Gaza in October 2001.


Ah, that would be the Hamas Sadist Brigade, well and truly beloved of their people, an inspiration to children everywhere...


In a statement the police said around 20 armed Hamas members dressed as national security officers set up a road block in Gaza City early Monday to intercept Brigadier-General Rajeh Abu Lehya, aged 55. They stopped several cars and when they came across his, one member shouted out, "This is the man," and all the other gunmen surrounded the police chief. Abu Lehya was taken with his two bodyguards to the Nusseirat refuge camp south of Gaza City, where the police chief was tortured and then shot 10 times. The guards were released and the car torched, the statement said.


The Capone gang couldn't have done it better...


Police and witnesses said the Hamas members then announced by loudspeaker that they had killed Abu Lehya in revenge for the deaths of two Islamist demonstrators who died in clashes with riot police in anti-US demonstrations one year ago. In an initial statement, the police said that if the head of the Hamas group that carried out the killing — identified as Imad Aqel — was not handed over they would start arresting Hamas members.
"Yeah! Cuz we're mad, dammit!"
However, in a second statement issued shortly afterwards that threat had been dropped.


"Never mind."
Posted by: Fred Pruitt || 10/07/2002 10:56 am || Comments || Link || E-Mail|| [351 views] Top|| File under:
Saeb sez Israel's gonna reoccupy Gaza...
Chief Palestinian negotiator Saeb Erakat slammed an Israeli raid into the Gaza Strip that left 10 Palestinians dead as a lead-up to a full reoccupation of the Palestinian territory. "The Palestinian Authority condemns this ugly massacre which is part of preparations to reoccupy the Gaza Strip," he told AFP on Friday. "We blame Israel for this and it bears full responsibility for this massacre and its consequences."
I'm surprised they haven't tossed the PA out of Gaza before now.

'Course, the Bad Guys blame Israel for everything. I'm waiting with bated breath for the explanation of how they're at fault for bumping off the head of the riot cops...
Posted by: Fred Pruitt || 10/07/2002 11:00 am || Comments || Link || E-Mail|| [274 views] Top|| File under:
Shi'ite group threatens Gadhafi
A shadowy Lebanese Shi'ite Muslim group threatened vengeance on Libyan leader Moammar Gadhafi and his country on Sunday over the disappearance of a charismatic cleric 24 years ago. Lebanese Shi'ites have long believed Libya kidnapped and killed Imam Musa al-Sadr, who organized Lebanon's 1.2 million dispossessed Shi'ites, during a visit to Libya in 1978. Libya says Sadr, founder of the pro-Syrian Shi'ite Amal movement, left the country safely. But Lebanese Shi'ites have demanded that Tripoli explain his fate.


He made a one-way trip... to the Twilight Zone...


The Shi'ite Sadr Brigades said proof of Libya's involvement had reached them recently from Iran. "The killing of the leader imam and his companions was confirmed to us through reliable news that reached our brothers in Iran a long time ago and we were able to get a few weeks ago," the statement said.


Wonder why the ayatollahs coughed it up now? Could it be that Muammar has really, truly left the terrorist fold, to live out his declining years as a run-of-the-mill nutjob?


"We shall avenge the blood of the martyred imam...in the appropriate way and at the appropriate time. We shall strike without mercy the interests of Gadhafi and his men in every place on the face of the earth in revenge," it said.
Oooh. Vows of bloody revenge against a formerly terrorist state...
It called on Lebanon to sever diplomatic ties with Libya. Libya sent out a call in August for information on the fate of Sadr, after the issue resurfaced several months ago at an Arab summit in Beirut. Shi'ites had protested against allowing Gadhafi to attend the summit and the Sadr Brigades warned they would take unspecified action if he did.


That would be the usual car bombs and kidnappings, I'd guess...
Posted by: Fred Pruitt || 10/07/2002 02:51 pm || Comments || Link || E-Mail|| [285 views] Top|| File under:
Who's in the News
14
[untagged]
Bookmark
E-Mail Me
The Classics
The O Club
Rantburg Store
The Bloids
The Never-ending Story
Thugburg
Gulf War I
The Way We Were
Bio
Merry-Go-Blog
Hair Through the Ages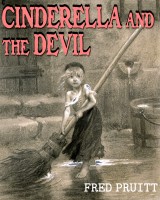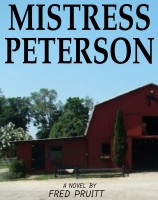 On Sale now!


A multi-volume chronology and reference guide set detailing three years of the Mexican Drug War between 2010 and 2012.

Rantburg.com and borderlandbeat.com correspondent and author Chris Covert presents his first non-fiction work detailing the drug and gang related violence in Mexico.

Chris gives us Mexican press dispatches of drug and gang war violence over three years, presented in a multi volume set intended to chronicle the death, violence and mayhem which has dominated Mexico for six years.
Click here for more information


Meet the Mods
In no particular order...


Steve White
Seafarious
Pappy
lotp
Scooter McGruder
john frum
tu3031
badanov
sherry
ryuge
GolfBravoUSMC
Bright Pebbles
trailing wife
Gloria
Fred
Besoeker
Glenmore
Frank G
3dc
Skidmark
Alaska Paul



Better than the average link...



Rantburg was assembled from recycled algorithms in the United States of America. No trees were destroyed in the production of this weblog. We did hurt some, though. Sorry.
3.236.8.46