Afghanistan
Intel shows Binny's alive?
Osama bin Laden is alive and regularly meeting Mullah Omar, the fugitive leader of the Taliban, according to a telephone call intercepted by American spy satellites.


If it's true, that'll be the worst news of the week. But if it was copied by Merkin intel, at least our side knows for sure...


In the conversation, recorded less than a month ago, Omar and a senior aide were discussing the American-led hunt to track them down. The two men, using a mobile Thuraya satellite phone, spoke about tactics for several minutes. Omar then turned to a third person who was within a few yards of him, voice analysis has revealed. After exchanging a few words, Omar said that 'the sheikh sends his salaams [greetings]'. Senior Taliban figures habitually refer to bin Laden as 'the sheikh'.
That would imply that Binny was on the other end of the line, or that the guy on the other end of the line passed on the "salaams." If it was just passed on by the guy on the other end, it's not proof. I could call you on the phone and pass on greetings from Franklin D. Roosevelt, but he'd still be dead...
Voice analysis appears to corroborate the identification of bin Laden. 'It shows he was alive recently at least,' said a senior Afghan intelligence officer. 'Some people might like to think he is dead, but that's just wishful thinking.'


That doesn't quite hold together. If Omar was on the line with a "senior aide" and was confirmed by voice analysis, that's good data confirming Omar's alive, though nobody's ever claimed he was toes up. The "senior aide" passing on the greetings isn't good data unless the "senior aide" was Binny himself. Mullah Omar could be just as in the dark as we are — it's to the advantage of the Qaeda Bigs to keep him thinking Binny's alive...


The revelation comes amid growing speculation that bin Laden is dead. He has looked gaunt and unwell in videos released by al-Qaeda, and appeared unable to use his left arm. There has been no public statement from bin Laden since early this year. Some analysts say this lack of communication indicates that he might be dead, but others say he is biding his time. 'He does not want to be rushed into saying something reactive. He wants to make statements on his own terms,' said Abdul Bari Atwan, editor of al-Quds newspaper in London.


He's been going to speak "any time now" since at least July...


Other analysts feel Omar could have been bluffing, knowing he was being listened to by the Americans.
Which blows away any contention of voice ID on Binny himself...

BTW, thanx to whomever it was that blabbed this little bit of intel. Want to bet the line's now dead, never to emit another peep? Stoopid bastards.

On the other hand, since this would be fairly juicy, if real, it could also be a false leak to find where the hole is. The "senior Afghan intelligence officer" probably isn't on the share list anymore. And I'm surprised he was in the first place — if he was.
Posted by: Fred Pruitt || 10/06/2002 12:11 pm || Comments || Link || E-Mail|| [440 views] Top|| File under:
Arabia
Shootout in Sana'a...
An armed clash erupted in the Yemeni capital Saturday between security forces and tribal fighters loyal to the parliamentary speaker Abdullah al-Ahmar.


Some sort of coup attempt? A civil disruption? Or...


The fighting occurred in Sanaa's main commercial center when military police tried to enforce a new government ban on civilians carrying weapons and attempted to disarm tribal chief Ali Hmeid Juleidan.


Ohfergawdsake.


Juleidan called some of his relatives to defend him. After an exchange of fire the police's own reinforcements forced the group to flee the scene. There were no casualties, but a police source linked the incident to another tribal clash last week involving Speaker al-Ahmar's four sons. Juleidan is closely associated with Abdullah al-Ahmar, an Islamist opposition figure and tribal leader. Police tried to disarm the speaker's sons, and Al-Ahmar's youngest son was among the wounded.


Lost a finger when Wild Mahmoud Masterson shot the shootin' arn right outta his hand...


The ban against weapons is part of the Yemeni governments attempt to shake off its reputation as a haven for Islamic terrorists. But a Yemeni official said enforcing the arms ban was a huge challenge because virtually every Yemeni citizen typically owned more than one weapon.


Yemen and Pashtunistan are a couple arguments the anti-Second Amendment crowd is going to pick up on one of these days, probably when the War on Terror is safely over. Both areas represent the Right to Keep and Bear Arms taken to a ridiculous extreme — by the addition of the right to act like an irresponsible, proddy lunatic.
Posted by: Fred Pruitt || 10/06/2002 08:17 am || Comments || Link || E-Mail|| [284 views] Top|| File under:
Yemenis blow Frenchie tanker?
Robert Prather beat me to this one...
A French-owned oil tanker is on fire off the coast of Yemen after an explosion on board. Yemeni officials say they do not consider the blast an act of sabotage, but a diplomat at the French embassy said early reports, though contradictory, suggested a terrorist attack. "It seems the oil tanker was rammed by a small boat stuffed with explosives," the French Vice-Consul, Marcel Goncalves, said.


Sounds pretty much like a terrorist attack to me...


The tanker burst into flame as it headed from Iran towards the port of Ash Shihr, at Mukallah, 570 kilometres (353 miles) east of Aden. Several crew members are reported to have jumped into the sea. Twelve have been taken to hospital, but 13 remain unaccounted for.


When you leave witnesses, it's pretty hard to deny things, isn't it?


"It seems to be an attack in the same style as the USS Cole," said the diplomat, referring to the attack on the American warship in which 17 US servicemen were killed.
There does seem to be a close family resemblence, doesn't there?

Yemen's get it tough. They probably have as high a proportion of al-Qaeda sympathizers as Pashtunistan, for much the same reasons — ignorance, disease and poverty, and nobody to blame it on but themselves the Merkins and the Zionists. Saleh doesn't want to see his country get whacked, but he doesn't want indignant tribesmen to come and kill him, either.
Posted by: Fred Pruitt || 10/06/2002 08:17 am || Comments || Link || E-Mail|| [785 views] Top|| File under:
Glasnost in Old Araby? Don't hold your breath...
Paul sends me this one, from Sydney Morning Herald's on-going series on Old Araby. The whole article's worth reading, but this bit about Khashoggi's interesting because he's produced an occasional intelligent piece for Arab News...
In the middle of all of this you find the likes of Jamal Khashoggi, a senior editor at the daily Arab News. Desperate for the oxygen of greater freedom, he says: "Maybe we need a glasnost, so that ideas for change can float in open, healthy discussion. But I don't see that happening. There is no initiative; things are taken for granted. We have no experience of democracy - we still debate what modernisation is and we still fear globalisation. The biggest obstacle is the religious establishment, a monster that we have allowed to grow."


Statement of the obvious, isn't it? Unless you're a wahhabi...


"No-one is asking the question 'why?' Why did hundreds of our sons go to fight in Afghanistan when they knew it was a civil war, with Muslims killing Muslims? The reason is because these questions go to the role of the religious establishment and its narrow, rigid understanding of Islam. We are confused - we say that September 11 should not have happened, but at the same time, we say that the US got what it deserved."


If you define anyone who doesn't agree with you as not a Muslim, then there's no contradition there. But that's the only way there's no contradiction...


Khashoggi dreams of democracy and he believes in the US notion of a country such as a liberated Iraq becoming an example in the region. But he seemed to be hosing himself down as he concluded: "My friends say I'm too wishful, too optimistic. Here people don't trust any wind that blows from the US. I don't blame them, because that's the wind that comes from Israel."
So now we're back to democracy being a Jewish plot. But he's still missing the real point: it's not so much democracy that's needed, as personal liberty coupled with personal responsibility. Soddy Arabia's one of the most antilibertarian areas in the world. Until they change that, they'll remain the heartland of a terrorist philosophy that's based on forcing the entire world to adhere to their own provincial mores. Araby will be "cured" of its disease when its inhabitants can look at Jews and not care, look at nekkid wimmin and not feel indignant, and watch someone go for a beer without feeling the desire to bomb the beer joint. They have a very long way to go — but they're never going to get there if they don't start.

We're not making war on Islam; we don't care if they're Muslims. We're just denying them the privilege of forcing other people to behave the way they demand. That's the heart of the entire conflict: liberty versus wahhabism.
Posted by: Fred Pruitt || 10/06/2002 08:56 am || Comments || Link || E-Mail|| [277 views] Top|| File under:
Preacher sprays spittle, demands PR campaign...
The imam of the Grand Mosque in Makkah has called upon Muslim businessmen and mediapersons to establish powerful media organizations in order to confront anti-Islam campaigns effectively and efficiently. Delivering the Juma sermon to more than 500,000 faithful who packed the large mosque complex, Dr. Abdul Rahman Al-Sudais said the US bill identifying Jerusalem as Israel's capital was a challenge to the world's 1.5 billion Muslims.


Actually, it's more a slap in Yasser's face...


"The unprecedented move to pillage Jerusalem's Arab and Islamic character, defying historical rights and international resolutions was shocking," the imam said in reference to the US bill. He called for speedy Muslim action to confront the Zionist move and liberate the holy city.


"Riots. We need riots. And bombings and shootings. That's the only way to achieve peace..."


Referring to the strident anti-Islam campaign launched by a certain section of the Western media, he said it was the result of the absence of an effective Islamic media to cope with modern technological development. The imam also stressed the need for establishing strategic research centers. "In this age of cultural threat and media attack on Islam, there is a need for an Islamic cultural project that would coordinate Muslim efforts, unify their stands and promote goodwill and tolerance," he said.


It's tough when there're lots of people studying up on Islam. They keep stumbling over these daggone facts. There's an obvious need for a "cultural project" to obfuscate as many of the facts as possible...


Sheikh Sudais said: "The attack on Islam and distortion of its noble teachings are growing day by day. It is not limited to certain writers but carried out by research centers. This demands of Muslims to take serious steps. Every Muslim should contribute to this cultural project," he said.


"So stand by your phones and wait for the call. You never know when you're gonna need a riot..."


Sheikh Sudais blasted a recent media attack on Prophet Muhammad (peace be upon him). "They also call for the cancellation of Shariah, attack the Islamic dress for Muslim women and Islamic education curriculum and level false accusations against Islamic charitable and relief organizations," he said. "Such enemy falsifications would only strengthen Islam."


"Stoopid infidels. Why would anybody want to do away with cutting people's heads off, or mutilating them, or stoning women to death? Why would anyone not want to keep all the girlies in the world under sacks? Why would anyone want to change an educational system that denigrates furriners as monkeys? And giving money to buy arms and ammunition is a legitimate charitable contribution..."
Posted by: Fred Pruitt || 10/06/2002 09:14 am || Comments || Link || E-Mail|| [352 views] Top|| File under:
Axis of Evil
Sammy hiding weapons in anticipation of inspectors...
Thanks to Steve for this one... My e-mail's working again...
Iraq is secreting its reserves of chemical and biological weapons in anticipation of a U.N. arms inspection, Pentagon spokeswoman Victoria Clarke said Friday. Clarke, who declined to elaborate on Iraq's activities, said experts would reveal more on the issue at a Pentagon briefing next week. With U.N. arms inspections likely to begin within weeks, the Pentagon is preparing to detail Iraq's efforts to dupe the world. "Lies, deception and deceit are an active part of their offensive," Clarke said. "They lie to their own people and they lie to the world. And people should consider that fact very, very carefully as they weigh their decisions on who to deal with Iraq ... There's a very, very high threshold to overcome with their credibility."
If you ask them if they've had breakfast and they say "yes," go ahead and put the coffee and the bacon on. Iraq's regime lies even when it's in its interests not to. It's habit. Maybe it's reflex...
Posted by: Fred Pruitt || 10/06/2002 08:17 am || Comments || Link || E-Mail|| [280 views] Top|| File under:
Iran hanging stalled by heart attack...
A convicted Iranian murderer has been spared from a public hanging after he suffered a heart attack when the noose was placed around his neck, newspapers reported. However, it is only a temporary reprieve. The Iranian daily, Qods, said that after Mohammad Hadi, 55, has recovered in hospital, the hanging would be carried out as planned under Islamic law. Hadi had been sentenced to death in the central city of Khomeini Shahr, near Isfahan, for battering to death a man who had come to his home to buy drugs.


The reasoning behind that is probably too subtle for my blunt object mind to grasp...
Posted by: Fred Pruitt || 10/06/2002 11:51 am || Comments || Link || E-Mail|| [337 views] Top|| File under:
East/Subsaharan Africa
Sudan peace talks to resume
The Sudanese government and southern rebels have agreed to a cessation of hostilities and the resumption of peace talks to end the country's 19-year civil war. The talks - which were being held in Kenya - were suspended after the Sudan People's Liberation Army (SPLA) rebels took the key southern garrison town of Torit early in September.
Actually, it seems they took it back, but we won't go into that...
The BBC's East Africa correspondent Andrew Harding says the decision will come as a huge relief to the millions of Sudanese desperate for an end to Africa's longest running war. Kenyan mediator Lazaro Sumbeiywo told the BBC that discussions would resume in 10 days' time, on 14 October. A memorandum of understanding signed by the government and the rebels calls for a military stand-down by all forces and the maximum of restraint. A spokesman for the rebels, Justin Arop, said the SPLA had promised to stop fighting and would only use arms in self-defence. The agreement is a major breakthrough, although it amounts to a climbdown for the government, which has settled for less than it wanted.
That's probably because the rebels cut off the gummint's oil — there was all that money, just sitting there...
Posted by: Fred Pruitt || 10/06/2002 11:24 am || Comments || Link || E-Mail|| [287 views] Top|| File under:
Europe
Paris mayor stabbed...
The mayor of Paris was stabbed in the abdomen Sunday while he was attending an overnight concert at City Hall, but his injury was not life-threatening. Bertrand Delanoe was rushed by ambulance to a Paris hospital, where he was treated and held for observation. France Info radio said a 39-year-old man with a criminal record was detained. The motive for the attack was not immediately known.


Nor were there any details, like whether he was wearing a turban...


The attack was the second in less than three months against a prominent French politician. On July 14, a man allegedly tried to shoot President Jacques Chirac as he was reviewing troops at the annual Bastille Day military parade in Paris.


Maybe they should pass a law making it illegal to try to kill politicians... Oh. There already are laws? Sounds like they need more, huh? That'll stop it, fershurr.


"The mayor's injury is minor. He is now under observation," a spokesman said. France Info said his injury required stitches.
"Bertie! You've been stabbed!"
"Only a scratch, Cladette. Go on with the ball. I'll get a few stitches and I'll be back in no time."

FOLLOWUP: Yep. There's a turban involved...
The man suspected of stabbing Paris' openly gay mayor early Sunday told interrogators he did it because he disliked politicians and homosexuals, judicial officials said. The unidentified suspect, who was taken into custody immediately, confessed to the stabbing. Officials said the 39-year-old attacker told them that he was a devout Muslim and acted out of opposition to politicians and gays. Investigators believe the suspect isn't linked to any Islamic fundamentalist parties.


Oh. Well, then it's okay, isn't it?
Posted by: Fred Pruitt || 10/06/2002 12:29 pm || Comments || Link || E-Mail|| [285 views] Top|| File under:
Spain seeks Algeria as North Africa ally
Spain said Saturday it was seeking in Algeria a main partner in North Africa after a strain in relations with Morocco.


In diplomatic terms, this is known as "blowing razzberries"...


Spanish diplomats in Madrid said their government's desire to make Algeria, as its preferable partner in the region would be discussed when Algerian President Abdul Aziz Bouteflika starts an official visit to Spain on Monday. One senior diplomat told United Press International that Bouteflika's talks in Madrid would focus on "security and intelligence cooperation to confront religious extremism, especially that Spain has become a haven for extremist Algerian groups." He noted that Spain has in recent years arrested more than 60 Algerians, including bin Sakhria, accused of affiliation with al Qaida.


One thing Algeria's got is lotsa extremist nutcase groups. Well, actually only two main groups, but lots of members...


The diplomat said talks with the Algerian president would also focus on boosting bilateral economic ties.


Bilateral economic ties are more of a problem when gunnies are likely to shoot up your offices and cut your employees' throats...


Businessmen in both countries have described Bouteflika's upcoming visit as "very important," and expect "the launching of unprecedented economic cooperation" with the anticipated endorsement of a gas pipeline project linking the two countries. The pipeline would pump the gas from Wahran in western Algeria directly to southeast of Spain, and eventually abandoning the pipeline that starts from Algeria and passes through Moroccan territory to Spain.


"So think about that, next time you feel like invading Parsley Island..."
Posted by: Fred Pruitt || 10/06/2002 08:17 am || Comments || Link || E-Mail|| [276 views] Top|| File under:
Germany nabs more suspected Bad Guys...
A 41-year-old Algerian man believed to be the leader of a group of Islamic militants in Germany is being held by authorities after a series of weekend raids. Four other suspects — one of whom worked at the Stuttgart airport, but was removed from the baggage checking area when suspicions about him arose — were questioned and released overnight and early Sunday for lack of evidence. On Saturday, prosecutors ordered raids on 11 properties in and around the eastern city of Cottbus, where the group was believed to be based, and three other towns. While the suspicion that the group was planning attacks in the country "could not so far be confirmed," the five remain under investigation for suspected membership in a terrorist group. Mobile phones, written material and bank documents were seized during the weekend raids, but no explosives or material to make them were found.


So the investigation is still pretty fuzzy... Hope they didn't move too early...


The Algerian, identified only as Tayeb C., was alleged to have taken a coordinating role and "to have contacted the four other suspects ... to prepare and carry out attacks" in Germany, the statement said. On Sunday, he was still held on an unrelated, prior deportation order. Frauke Scheuten, a spokeswoman for federal prosecutors, wouldn't disclose the identity or nationalities of the other four. The investigation has turned up no evidence of any specific targets the group planned to hit, she said — responding to German media reports that the group was targeting the U.S. air base at Spangdahlem, near Germany's western border with Luxembourg, Jewish facilities in Berlin and Frankfurt, or an American radio station in Frankfurt.


The usual favored targets. Not a lot of imagination there...
Posted by: Fred Pruitt || 10/06/2002 12:42 pm || Comments || Link || E-Mail|| [275 views] Top|| File under:
Home Front
Virginia Shooting Linked to Crime Spree
A bullet from an assault on a woman in Fredericksburg, Va., matches those used in the fatal shootings in Maryland and Washington, D.C., police said Saturday.
Surprised me. I thought it'd be a copy-cat...
Tests run by the Bureau of Alcohol, Tobacco and Firearms determined that the same weapon was used in five of the shootings over the past three days in Montgomery County, Md., and Washington. Tests were still under way to determine any connections to two other shootings in Maryland. Authorities said late Friday that .223-caliber bullets used to kill four of the victims came from the same weapon, perhaps a hunting or assault rifle. Two of the spree shootings may never be conclusively linked to other deaths, however, because the recovered bullets were in poor condition.


On the other hand, since they're clustered within a few miles of each other, we can assign a relationship among them to the "probable" category...


In the Virginia shooting, which occurred at around 2:30 p.m. Friday, a 43-year-old woman was shot in the back while bent over the open trunk and hatch area of her car. The woman was in serious condition Saturday at INOVA Fairfax Hospital, officials said.
The Monkey County coppers aren't the DC Po'-leece, and they're getting all the assistance they need from the state and the Feds. Given just a bit of a clue, there's a good chance they'll catch this guy — or guys.

ANOTHER THOUGHT: I wonder if there's any significance to the fact that there are at least two hits at Michael's Craft Shops?
Posted by: Fred Pruitt || 10/06/2002 09:16 am || Comments || Link || E-Mail|| [367 views] Top|| File under:
Middle East
Yasser names Jerusalem as Paleocapital...
Palestinian leader Yasser Arafat has signed into law a nearly two-year-old bill naming Jerusalem as the Palestinian capital. He took the action in response to a new US law which called for the city to be regarded as Israel's capital, sparking anger among Palestinians.


In other news, Samoa has also named Jerusalem as its new capital, and Finland is thinking of moving its capital from Helsinki to... you can guess where.
Posted by: Fred Pruitt || 10/06/2002 08:17 am || Comments || Link || E-Mail|| [412 views] Top|| File under:
Southeast Asia
Mahathir denounces pastor Falwell
Malaysian Prime Minister Dr Mahathir Mohamad today denounced conservative Baptist minister, Reverend Jerry Falwell who called the Prophet Muhammad "a terrorist."


Mahathir and several hundred thousand other people...


"They don't understand anything, they don't understand Islam," the prime minister was quoted as saying. Mahathir, 76, said the priest had no right to make such a statement.


In Malaysia he wouldn't. In the U.S. he does. In America, people have the right to be stupid on any subject. Sometimes we even beat sacred cows. Only the cows that are sickly die from the experience...


Asked if such a statement from a Reverend was an indication that the Christian community was ignorant of Islam, the premier said only an ignorant person would make such a remark. "I'm not going to accuse all Christians, only one person made such a statement," he said. Mahathir urged Muslims not to take the matter too seriously.


Unlike Falwell, Mahathir's not a nutcase.
Posted by: Fred Pruitt || 10/06/2002 09:25 am || Comments || Link || E-Mail|| [350 views] Top|| File under:
Terror Networks
Binny speaks?
The Arab satellite station al-Jazeera broadcast an audiotape Sunday in which a male voice attributed to Osama bin Laden said the "youths of God" are planning more attacks against the United States. "By God, the youths of God are preparing for you things that would fill your hearts with terror and target your economic lifeline until you stop your oppression and aggression" against Muslims, said the voice in the audiotape.


Okay. Tells us something new.


There was no way to verify whether the person speaking on the tape was bin Laden, or when the recording was made. The short message was broadcast with a photograph of bin Laden in the background. Al-Jazeera chief editor Ibrahim Helal told The Associated Press by telephone that the station received the tape two hours before the Sunday evening broadcast. He refused to say how the tape was received. "We had no doubt this was bin Laden. It was not only the tone of the voice but also the way he spoke and the logic of the message," Helal said.
Such logic as there was. Full, turgid text is here.
He said the fact the message was so brief "showed that the man (bin Laden) was in tough circumstances and does not have a chance to talk."
There's still no proof his "tough circumstances" don't include an advanced stage of decomposition:
The message is generic, there's no indication when it was made — it would be more apt for last October, in fact, than for today.


There's no video associated. If they wanted to prove Binny was alive and well, he could be taped holding a recent newspaper, or made a reference to something that's happened since December, such as the Tunisian bombing. Nuttin', honey.


My guess would be it's something he did sometime between 9-11 and 10-8-02. "These agents of the Jews which are preparing for an attack against Islamic world in order to divide it" probably refers to the opening of the offensive in Afghanistan, rather than whacking Iraq.


"I call you for understanding the message of the two battles of New York and Washington that came as a response to some of your former crimes and know that the one who has started is the real oppressor." There's no reference to anything that's happened since the "two battles." Nothing about Mullah Omar, nothing about Zubaydah, nothing about al-Shibh, nothing about Tunisia.
Verdict: History speaking.
Posted by: Fred Pruitt || 10/06/2002 06:31 pm || Comments || Link || E-Mail|| [358 views] Top|| File under:
Who's in the News
15
[untagged]
Bookmark
E-Mail Me
The Classics
The O Club
Rantburg Store
The Bloids
The Never-ending Story
Thugburg
Gulf War I
The Way We Were
Bio
Merry-Go-Blog
Hair Through the Ages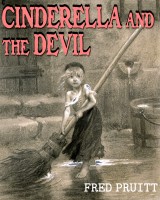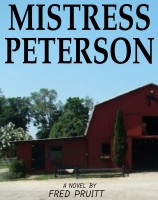 On Sale now!


A multi-volume chronology and reference guide set detailing three years of the Mexican Drug War between 2010 and 2012.

Rantburg.com and borderlandbeat.com correspondent and author Chris Covert presents his first non-fiction work detailing the drug and gang related violence in Mexico.

Chris gives us Mexican press dispatches of drug and gang war violence over three years, presented in a multi volume set intended to chronicle the death, violence and mayhem which has dominated Mexico for six years.
Click here for more information


Meet the Mods
In no particular order...


Steve White
Seafarious
Pappy
lotp
Scooter McGruder
john frum
tu3031
badanov
sherry
ryuge
GolfBravoUSMC
Bright Pebbles
trailing wife
Gloria
Fred
Besoeker
Glenmore
Frank G
3dc
Skidmark
Alaska Paul



Better than the average link...



Rantburg was assembled from recycled algorithms in the United States of America. No trees were destroyed in the production of this weblog. We did hurt some, though. Sorry.
54.237.183.249