Afghanistan
4 Civilians Killed in Taliban Attack
[KhaamaPress] Local sources in Kapisa province say four

non-combatants were killed

in a Taliban

...Arabic for students...
attack carried in the Tagab district of the province.

Abdul Shayeq Shoresh,

front man

for the Kapisa provincial police headquarters, told Khaama Press the Taliban fighters have attacked a civilian vehicle in the Isakhail area of ​​Tagab district Sunday afternoon.

According to Shoresh, four

non-combatants were killed

in the Taliban ambush.

The

front man

claims that the Taliban fighters may have mistaken a civilian car for a security convoy in the attack.

The Taliban have not yet commented on the incident.
Posted by: trailing wife || 10/05/2020 01:20 || Comments || Link || E-Mail|| [6464 views] Top|| File under: Taliban
5 Killed in Spate of Security Incidents in Kabul
[ToloNews] From early Saturday evening to Sunday afternoon, four security incidents in Kabul left five people dead and two

maimed

.

In Bagrami district, two army officers—Wais Ahmad and Sayed Nazifullah—were killed and another was

maimed

in an attack by unknown

gunnies

, according to police.

Meanwhile,


...back at the pie fight, Bella opened her mouth at precisely the wrong moment...


a vehicle carrying Hamdullah Arbab,

front man

and commissioner for the Access to Information Commission, was targeted by an IED blast in Kabul. Arbab was not

maimed

in

the earth-shattering kaboom

, but his driver was killed, and his guard was

maimed

, according to a statement by the commission.

On Saturday evening, a policeman was killed by armed robbers, Kabul police said.

Also, the driver of a businessman was killed and 5 million Afs carried by him was robbed by a group of armed robbers in the Sara-e-Shamali area in the north of Kabul on Sunday morning, police said.

"We come to work at 8am in the morning and leave at 3pm in the afternoon due to the fear of robbers; otherwise, we would have worked until 9pm at night," said Moalim, a money exchanger in Sara-e-Shamali area in Kabul.

Munir Ahmad, the brother of army officer Wais Ahmad, said his brother was the only supporter of their family. Wais Ahmad served in the Ministry of Defense for ten years. He is survived by four children.

Another army officer, Sayed Nazifullah, is also survived by five children, all underage. His son said his father was about to be promoted to colonel rank in 15 days.

2 Killed, 2 Wounded in Kabul Incidents

[ToloNews] At least two government employees were killed, and two civilians were wounded in two separate incidents in Kabul on Sunday morning, Kabul police confirmed in a statement.

Two government employees were shot and killed in the Tank-e-Chakari area in Kabul's PD16 on Sunday morning, the statement said.

No suspects have been arrested yet.

The statement also mentioned that two civilians were wounded this morning in Hewadwal area in PD8 from a magnetic mine placed on a vehicle, it said.

The statement did not provide further details about the incidents.

No group including the Taliban has claimed responsibly for either incident.

Meanwile, Hamdullah Arbab, spokesman and commissioner for the Access to Information Commission, was targeted but survived a magnetic IED blast in Kabul today, the commission said.

His driver was killed and his security guard was wounded, the statement said.
Posted by: trailing wife || 10/05/2020 01:20 || Comments || Link || E-Mail|| [6470 views] Top|| File under:
Prominent Afghan Umpire Loses 4 Family Members in Nangarhar Blast
[KhaamaPress] Bismillah Jan Shinwari, an Afghan prominent cricket umpire, lost four of his close family members in a blast, which occurred Saturday in Ghanikhail district of Nangarhar


The unfortunate Afghan province located adjacent to Mohmand, Kurram, and Khyber Agencies. The capital is Jalalabad. The province was the fief of Younus Khalis after the Soviets departed and one of his sons is the current provincial Taliban commander. Nangarhar is Haqqani country..


province.

Reports indicate he has lost a cousin, including two of her children and a nephew in the blast.

Two of his other minor aged relatives

were maimed

in

the earth-shattering kaboom

that took the lives of more than 15 individuals.

Shinwari is said to have been in Kabul during the time of the incident. He is a well-known international cricket council registered umpire.

He has reportedly officiated many international matches, twenty tournaments and ODIs.

It is reported that his entire family including his mother and father live close to the area, where the incident occurred, where many innocent lives were taken.

Presidential Palace released a statement in regards to the blast saying, "The Taliban

...Arabic for students...
and other terrorist groups, in collusion with them, continue their terrorist activities and, like today's terrorist attack in Nangarhar, kill civilians every day and destroy public infrastructures."
Posted by: trailing wife || 10/05/2020 00:32 || Comments || Link || E-Mail|| [6465 views] Top|| File under:
Armenia reports heavy losses as conflict with Azerbaijan intensifies, says it faces 'historic threat'
[DAILYTIMES.PK] Amid fierce

festivities

, Armenia leaders said it was facing a 'historic threat' as the country reported heavy losses during the long-sought dispute at Nagorno-Karabakh region.

Yerevan's defence ministry said separatist forces in Karabakh had repelled a massive attack by Azerbaijan, seven days after fighting erupted again in the decades-old dispute over the ethnic-Armenian breakaway province.

Armenia also announced the deaths of 51 more separatist fighters, taking the number of fatalities on both sides above 240.

Azerbaijan's defence ministry meanwhile said its forces had "captured new footholds" and President Ilham Aliyev claimed that his forces took the village of Madagiz, a strategic hamlet within firing range of an important northern road.

In an address to the nation on Saturday, Prime Minister Nikol Pashinyan called on Armenians to unite.

"We are facing possibly the most decisive moment in our millennia-old history," Pashinyan said.

"We all must dedicate ourselves to a singular goal: victory."


"Endeavor to persevere!"


The

festivities

took place after the regional capital Stepanakert came under artillery and rocket fire Saturday, with local defence officials reporting further explosions later in the day.

The fighting over Nagorno-Karabakh has threatened to draw in powerful players like Russia and The Sick Man of Europe Turkey

...the only place on the face of the earth that misses the Ottoman Empire...
Armenia is in a military alliance of former Soviet countries led by Moscow, which maintains a military base there, while NATO


...the North Atlantic Treaty Organization. Originally it was a mutual defense pact directed against an expansionist Soviet Union. In later years it evolved into a mechanism for picking the American pocket while criticizing the cut of the American pants...


member Turkey has signalled its full support for Azerbaijan's military operations.

'FINAL BATTLE'
Both sides have been accused of hitting civilian areas, and Azerbaijan said Saturday that Armenian artillery had shelled 19 of its settlements overnight.

On Saturday in Stepanakert, residents cleared wreckage and swept up glass from the shattered windows of their homes and shops.

"This is a great sorrow for our community, for our people," Nelson Adamyan, a 65-year-old electrician, told AFP outside his damaged residential building.

"But we will stand for our freedom, we will always be free."

Others, however, decided to flee.

AFP journalists saw families gathering in the border town of Goris as a first step to reaching Yerevan, 350 kilometres (220 miles) to the northwest.

Dropped off in front of a grey Soviet-style hotel, they waited for the public buses authorities are sending or hoped for lifts from volunteers providing a taxi service.

"We must come to their aid," said Ani, who had driven from Yerevan to help families leave.

"We help our country as we can."

The new fighting erupted on September 27 and international calls for a halt to hostilities have gone unanswered.

The leader of Karabakh, Arayik Harutyunyan, said he was going to join "intensive fighting" on the frontline.

Armenia has reported 209 military deaths and 14 civilian fatalities. Azerbaijan has reported 19 civilian deaths but has not confirmed any fatalities among its troops.

The

Britannia

-based Syrian Observatory for Human Rights registered the deaths of least 36

bully boyz

from Syria fighting alongside Azerbaijan´s forces in over the last 48 hours, bringing their reported deaths to 64.

The war monitor said 1,200 combatants from pro-Ankara Syrian factions had been dispatched to the conflict.

CALLS FOR RECOGNITION
Russia, the United States and

La Belle France

— whose leaders co-chair a mediation group that has failed to bring about a political resolution to the conflict — this week called for an immediate ceasefire.

Armenia said Friday it was "ready to engage" with mediators but Azerbaijan — which considers Karabakh under Armenian occupation — has said Armenian forces must fully withdraw before a ceasefire can be brokered.

Karabakh's declaration of independence from Azerbaijan during the collapse of the Soviet Union sparked a war in the early 1990s that claimed 30,000 lives.

Talks to resolve the conflict have made little progress since a 1994 ceasefire agreement.

The breakaway province is not acknowledged as independent by any country — including Armenia — and Karabakh´s foreign ministry said Saturday that international recognition was "the only way towards peace and security in the region".
Posted by: Fred || 10/05/2020 00:00 || Comments || Link || E-Mail|| [6464 views] Top|| File under:
Europe
German police arrest suspect after assault near synagogue in Hamburg
[AlAhram] German police on Sunday arrested a man who attacked and seriously injured a Jewish citizen near a synagogue in the northern town of Hamburg as the Jewish community celebrated Sukkoth.

The assault took place nearly one year after a far-right gunman attacked a synagogue in the eastern city of Halle on the Jewish holy day of Yom Kippur.

German Foreign Minister Heiko Maas denounced the Hamburg attack as anti-Semitic and called on Germans to show more civil courage.

"This is not an isolated incident, this is disgusting anti-Semitism and we must all oppose it!," Maas said in a tweet.

A police

front man

said the 29-year-old attacker was accused of causing grievous bodily harm. The attacker seemed to have acted alone so there was no further threat, he added.

The motive was unclear, the police

front man

said.

The 29-year-old victim suffered serious head injuries after the suspect assaulted him with a shovel, German media reported.

The suspect was wearing military clothes reminiscent of the outfit of the neo-Nazi

...adherents of a philosophy that was seen even at the time as pure evil, which makes them either consciously and purely evil, or attention-seeking ratbags. Pick one, or both....
attacker in Halle, the media reported.

The right-wing gunman attacked the synagogue in Halle on Oct. 9 last year and shot two bystanders after failing to enter the building. The suspect Stephan B. confessed to the crime and is standing trial.
Police assigned to protect the synagogue arrested a 29-year-old man who was wearing a uniform that resembled that of the Germany army.

According to Germany's dpa news agency, they found a piece of paper bearing a swastika in one of his trouser pockets.

The woman attacked managed to get herself away from her attacker and passers-by gave her first aid before she was taken to hospital, the agency added.

A police

front man

cited by dpa said the suspect, a German of Kazakh origin,


... Kazakhstan is 70.2% Muslim, so lets just call it Sudden Jihad Syndrome...

seemed to be in a confused state, which made questioning him difficult.

Only last month, Chancellor Angela Merkel
...chancellor of Germany and the impetus behind Germany's remarkably ill-starred immigration program. Merkel used to be referred to by Germans as Mom. Now they make faces at her for inundating the country with Moslem colonists...
spoke of her shame over rising anti-Semitism in Germany, even as the Jewish community warned the coronavirus (aka COVID19 or Chinese Plague)

...the twenty first century equivalent of bubonic plague, only instead of killing off a third of the population of Europe it kills 3.4 percent of those who notice they have it. It seems to be fond of the elderly, especially Iranian politicians and holy men...
was acting as a catalyst stirring up anti-Jewish hatred.

Anti-Semitic crimes have increased steadily in Germany in recent years with 2,032 anti-Semitic offenses recorded in 2019, up 13 percent on the previous year.

Germany is now home to the third-largest Jewish population in western Europe, largely due to an influx of around 200,000 Jews following the collapse of the Soviet Union.
Posted by: trailing wife || 10/05/2020 00:34 || Comments || Link || E-Mail|| [6466 views] Top|| File under: Moslem Colonists
Fifth Column
DC Antifa 'Ringleader' Jason Charter Arrested Again at WalkAway Rally
Jason Charter, a DC Antifa

...the armed wing of the Democratic Party...
activist who was previously charged with being a "ringleader" in the attempt to destroy the Andrew Jackson statue in Lafayette Square near the White House in June has been arrested again by DC Park Police.


Does that mean they are feds, or do they belong to another catch-and-release Soros DA?

A source who was at the scene tells the Gateway Pundit that he "cried his eyes out" following the arrest, while waiting for a wagon to transport him to booking.


Faking it for the cameras, as the well trained little weasels do.

Antifa and Black Lives Matter

forces of Evil

were protesting a rally organized by Brandon Straka of the Walk Away Movement, which celebrates people leaving the Democrat Party to support President Donald Trump
...The tack in the backside of the Democratic Party...
Charter was arrested by the FBI and U.S. Park Police in July as part of a joint task force for his role in the destruction of the statues.



"Members of MPD, FBI and USPP have reviewed online open source videos," the FBI's summary of facts states, including "videos from MPD body-worn camera footage, and footage recorded by the Secret Service" in order to "identify the individuals who attempted to remove the Jackson Statue from its base and damage it, including the cannons at the statue's base."


The documents also state that on June 20, Charter "is seen ... standing over the toppled Pike Statue, pouring an unknown liquid onto the statue," the FBI states. "He is then observed waving others away from the statue, and squatting down behind the statue where his hands are not visible. Seconds later, the statue catches fire. Charter is seen standing over the flames as it burns."

Charter has previously made headlines for assaulting One America News

news hound

Jack Posobiec.

[PUBLISH.TWITTER]


Posted by: trailing wife || 10/05/2020 00:00 || Comments || Link || E-Mail|| [6573 views] Top|| File under: Antifa/BLM
Portland roundup: antifa are planning something for the 1-year death anniversary of Sean Kealiher, a violent antifa killed under unknown circumstances because his comrades won't cooperate w/police
[PUBLISH.TWITTER]



TWITTER]

PPB: Man breaks patrol car window, pepper sprays officer
[KOIN] A 41-year-old man now faces multiple criminal charges, accused of smashing in the window of a Portland Police Bureau patrol car and pepper spraying the officer inside, authorities said Sunday.

According to police, an officer was doing paperwork in their patrol car near the South Waterfront district Sunday morning when a man walked up to the car and broke the back window. The suspect then started pepper-spraying inside the car, spraying the officer as well. Police said that suspect then got into another car and drove off.

The officer called for back up and chased after the suspect, who was pulled over roughly six blocks away. Police said the officer recognized the vehicle as one that had been following him earlier that morning. When searching the car, authorities found, "window punch tools, pepper spray, throwing knives, a laser pointer, a slingshot, rocks, and more." All of it was seized as evidence.

The suspect, who police have identified as Portland resident John Russell, was arrested. He faces charges of assaulting a public safety officer, aggravated harassment, and criminal mischief.
Posted by: Fred || 10/05/2020 00:00 || Comments || Link || E-Mail|| [6472 views] Top|| File under: Antifa/BLM
Seattle Rioters Arrested After Allegedly Throwing Explosives at Officers, Businesses
[BREITBART] Rioters in Seattle were arrested Saturday night after breaking glass and allegedly throwing an explosive at

coppers

.

Q13 reports that the would-be rioters "gathered around Cal Anderson Park in Capitol Hill around 9 p.m.," then things escalated and they began destroying property.

Fox News reports that the rioters broke the window of a Starbucks coffee shop, spray-painted buildings, and allegedly threw explosives twice. They allegedly threw one explosive in the Starbucks then the other at

coppers

.

One of their spay painted messages said, "Save a Life, Hang a Cop."

KIRO 7 reports that police responded to the violence by declaring the riotous gathering an "unlawful assembly." Officers then arrested 16 people for offenses including "property destruction, assault, failure to disperse and rendering criminal assistance."

[PUBLISH.TWITTER]
Posted by: Fred || 10/05/2020 00:00 || Comments || Link || E-Mail|| [6474 views] Top|| File under: Antifa/BLM
Conservative Trans Woman Went Undercover With The Black Bloc In Portland: 'They're Trying To Create Propaganda'
[HotAir] Reason published an interview yesterday with Erin Smith, a trans woman who is also a Trump supporter who worked in Republican politics. After encountering Antifa

...the armed wing of the Democratic Party...
in at a 2016 protest in the Socialist paradise of San Francisco
...where God struck dead Anton LaVey, home of the Sydney Ducks, ruled by Vigilance Committee from 1859 through 1867, reliably and volubly Democrat since 1964...
, Smith became interested in the group and spent time going to rallies and livestreaming them. She spoke with many people at these events and got used to talking with them. Then last weekend she decided to dress in black and show up at a black bloc event in Portland, essentially going undercover in the midst of a group of people who hate her.
Continued on Page 49
Posted by: trailing wife || 10/05/2020 00:00 || Comments || Link || E-Mail|| [6473 views] Top|| File under: Antifa/BLM
Israel-Palestine-Jordan
IDF arrests 12 Palestinian police officers
[Jpost] Paleostinian media reported that the IDF arrested 12 Paleostinian

coppers

in Ni'lin Saturday night, according to Army Radio.
Posted by: trailing wife || 10/05/2020 01:13 || Comments || Link || E-Mail|| [6465 views] Top|| File under: Palestinian Authority
Who's in the News
38
[untagged]
10
Sublime Porte
6
Antifa/BLM
2
Commies
1
Human Trafficking
1
Islamic State
1
Moslem Colonists
1
Palestinian Authority
1
Taliban
1
al-Nusra
1
Fatah
1
Govt of Iraq
Bookmark
E-Mail Me
The Classics
The O Club
Rantburg Store
The Bloids
The Never-ending Story
Thugburg
Gulf War I
The Way We Were
Bio
Merry-Go-Blog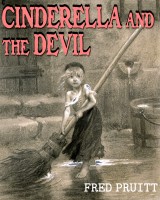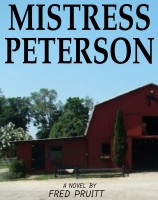 On Sale now!


A multi-volume chronology and reference guide set detailing three years of the Mexican Drug War between 2010 and 2012.

Rantburg.com and borderlandbeat.com correspondent and author Chris Covert presents his first non-fiction work detailing the drug and gang related violence in Mexico.

Chris gives us Mexican press dispatches of drug and gang war violence over three years, presented in a multi volume set intended to chronicle the death, violence and mayhem which has dominated Mexico for six years.
Click here for more information


Meet the Mods
In no particular order...


Steve White
Seafarious
Pappy
lotp
Scooter McGruder
john frum
tu3031
badanov
sherry
ryuge
GolfBravoUSMC
Bright Pebbles
trailing wife
Gloria
Fred
Besoeker
Glenmore
Frank G
3dc
Skidmark
Alaska Paul



Better than the average link...



Rantburg was assembled from recycled algorithms in the United States of America. No trees were destroyed in the production of this weblog. We did hurt some, though. Sorry.
3.235.236.13

Help keep the Burg running! Paypal: