Africa Horn
Senior Turkish official injured in central Somalia
(Sh.M.Network)--A senior Turkish official was shot and injured Tuesday in Somalia's central volatile city of Galka'yo, some 750 Km (465 miles) north-east of Somali capital Mogadishu, reports said.

"He was injured in

festivities

between his security guards and

gang

s at a checkpoint between Ba'adweyne and Galka'yo towns controlled by Puntland,"


...a region in northeastern Somalia, centered on Garowe in the Nugaal province. Its leaders declared the territory an autonomous state in 1998. Puntland and the equally autonomous Somaliland seem to have avoided the clan rivalries and warlordism that have typified the rest of Somalia, which puts both places high on the list for Islamic subversion...


Witnesses said.

The

maimed

official is confirmed to be Mustafa Hashimi Pulat the Head of East Africa Operations for the Turkish International Cooperation and Development Agency (TIKA) which has been visiting in the country to conduct development projects in Somalia's Puntland's region.

He was immediately rushed to a hospital in Galka'yo for treatment.
Posted by: Fred || 10/03/2012 00:00 || Comments || Link || E-Mail|| [6525 views] Top|| File under:
Blasts rock Somalia's port city of Kismayo
(Sh.M.Network)--Witnesses say huge blasts heard Tuesday in the heart of once Al shabab stronghold of Somalia's southern port city of Kismayo, a day after Somali and AU forces moved in the city.

The first

kaboom

which was a land-mine hit an army base near the district administration office building, causing unconfirmed casualties.

The second went off inside the port, targeting Somali and Kenyan forces. No losses reported.

Minutes after, a third bomb went kaboom! in a base, where pro-government Raskamakoni militia fighters are stationed. It was immediately unclear where there have been casualties in the multiple blast happened in the city on Tuesday.

Somali and Kenyan army officers are having an emergency meeting at the airport to discuss the worsening security and

kaboom

s.

Meanwhile,


...back at the fist fight, Jake ducked another roundhouse, then parried with his left, then with his right, finally with his chin...


Somali defense ministry and Somali national army commanders warned the allied forces possible attacks and urged to be more vigilant entering Kismayo, saying Al shabab could plant explosives in the bases they vacated Friday.
Posted by: Fred || 10/03/2012 00:00 || Comments || Link || E-Mail|| [6486 views] Top|| File under: al-Shabaab
Allied forces pull out of Kismayo
(Sh.M.Network)--Somali and the African Union


...a union consisting of 53 African states, most run by dictators of one flavor or another. The only all-African state not in the AU is Morocco. Established in 2002, the AU is the successor to the Organisation of African Unity (OAU), which was even less successful...


forces are reportedly pulled out of Somalia's port city of Kismayo on Tuesday, once Al shabab stronghold, and witnesses said.

Locals confirm that the coalition forces went back to their former military bases on the outskirts of Kimayo and the circumstances behind the withdrawal is yet unclear.

Kenyan troops from AMISOM along with Somali National army (SNA) entered the southern port city of Kismayo on Monday, three days after launching beach assault that forces Al shabab fighters to flee at midnight.
Posted by: Fred || 10/03/2012 00:00 || Comments || Link || E-Mail|| [6482 views] Top|| File under: al-Shabaab
Africa North
Libyans say few questions being asked about attack
BENGHAZI, Libya — Three weeks after the attack that killed four Americans in this city, the investigation of its causes remains in its initial stages, with just a handful of suspects detained, the crime scenes minimally secured and Walid Faraj waiting for a phone call from someone, anyone, asking him what he saw on the night he was injured while protecting the U.S. diplomatic post here.

Faraj, a member of the militia that local officials tasked with securing Americans in Benghazi, said he saw the attack nearly from start to finish. But neither American nor Libyan investigators have paid him a visit, even as he fears that the perpetrators know who he is.

Meanwhile, an FBI team flown into Libya remains in Tripoli, hundreds of miles from Benghazi. A Libyan official involved in the inquiry said Tuesday that he was aware of only three suspects in custody. Meanwhile, members of the militant group suspected of playing a primary role in the attack have gone underground, apparently taking their weapons with them.


We're giving them time to get underground, take their weapons, girlfriends, mothers, and Playstations, bring a box-lunch, liquidate their 401K and turn them into Roth IRAs, and rent vacation condos in Yemen...

Faraj said he wondered whether anyone was trying to find out what happened the evening that U.S. Ambassador J. Christopher Stevens was killed along with three other Americans.


Not before the election. If Obama wins he'll bury the investigation, and if Romney wins it will be racist to ask around further...

"Since that day, nobody has called, nobody cared," said Faraj, 28, who lost a tooth in the attack and whose legs are peppered with small wounds from the firefight. "How is it the Americans didn't anticipate anything?"


You don't know us very well, do you...

Witnesses are scattered across Benghazi, but many say they haven't heard from investigators.

The U.S. and Libyan governments have not finalized a deal to allow American investigators to collaborate with Libyans in Benghazi, said Libyan Deputy Foreign Minister Mohammed Abdel Aziz following a meeting in Tripoli with Elizabeth Jones, the U.S. assistant secretary of state for Near Eastern affairs, Reuters reported.


Deal? DEAL? DEAL?

Here's the deal: you let our people in, help us find the perps and hand them over, or we ensure that a new government gets installed very shortly in Tripoli, and you meet the fate of the last dear leader. That's the best 'deal' you're going to get...

"We are getting ready for the FBI team to go to Benghazi and meet with our team and start joint investigations together and also visit the site," he said.

Jones talked to Libyans about ensuring "that we are collaborating, that we are being transparent, that we are sharing information," State Department spokeswoman Victoria Nuland said on Tuesday.

Meanwhile, the U.S. outpost remained deserted on Tuesday, with no guards posted at its front or rear entrances. Although its gates are now locked, the crime scene was unsecured for several days after the assault, allowing looters and others


Like, for example, the perps and their friends...

to cart away evidence.

A top prosecutor in Benghazi who is on a committee investigating the incident said on Tuesday that only three suspects have been detained in Benghazi in connection with the attack.

"We are still collecting evidence," said Salah Adam, the prosecutor. "You can't arrest anybody unless you have evidence." He said the investigation probably will take months.


Salah clearly was trained by Carla del Ponte...
Posted by: Steve White || 10/03/2012 12:11 || Comments || Link || E-Mail|| [6493 views] Top|| File under:
Obama orders CIA, Navy SEALS to hunt down Behghazi terrorists
President Barack Obama has ordered the CIA and the Pentagon to hunt down the terrorists who attacked the US consulate in Libya. The New York Times reports that Obama has now ordered intelligence operatives to gather 'target packages' on the perpetrators and track them down in Benghazi or wherever they might have fled.The Times reports that the operations is focusing on at least a dozen targets, though the exact number is not known.

It's unclear what the president plans to do once the perpetrators of the September 11 assault in Benghazi are found, but he has mobilized the military's Joint Special Operations Command to help carry out the mission. Once the targets and their locations are confirmed, Obama could order any number of actions -- from drone strikes to commando raids to joint operations with the Libyans. JSOC and the CIA teamed up to send Navy SEAL commandos into Pakistan in 2011 for a raid that killed Osama bin Laden.

The White House plans for retaliation come after it was revealed that security officials missed key signs that the consulate and US Ambassador Chris Stevens were in danger. The Daily Beast reported that various whistleblowers have come forward since the attack to testify about prior attacks and a series of threats, which are described in a letter from Rep Darrel Issa and Rep Jason Chaffetz to Secretary of State Hillary Clinton. The revelations came as the White House announced it was pulling all U.S. personnel out of Benghazi, Libya's second-largest city.
Posted by: Pappy || 10/03/2012 08:07 || Comments || Link || E-Mail|| [6507 views] Top|| File under:
Africa Subsaharan
Nigeria student massacre claims 26 lives
[Al Ahram]
Gunmen massacred at least 26 people in a student housing area of northeast Nigeria


... a particularly crimson stretch of Islam's bloody border...


on Tuesday, calling victims out by name before shooting them or slitting their throats, officials said.

The attack occurred in the early hours in the town of Mubi, where the military last week carried out a high-profile raid against Islamist

bad boy

group Boko Haram
... not to be confused with Procol Harum, Harum Scarum, possibly to be confused with Helter Skelter. The Nigerian version of al-Qaeda and the Taliban rolled together and flavored with a smigeon of distinctly Subsaharan ignorance and brutality...
, which has been waging a deadly insurgency.

Some officials however suggested the massacre may have been linked to a recent student election.

According to a police

front man

, the attackers knew their victims and called them out by name in an off-campus area near a polytechnic school where students live.

The police

front man

, Mohammed Ibrahim, put the

corpse count

at 25, including 19 students from the polytechnic, three students from a health technology school, two security guards and a retired soldier.

A relief official speaking on condition of anonymity
... for fear of being murdered...
said 26 people had been confirmed dead and 15 were

maimed

and taken to hospital. The military had taken over the area.

"The attackers knew their targets," Ibrahim told AFP.

"They were calling out names of their targets in each house they entered, and once the target identified himself, he would be

rubbed out

. We strongly suspect an inside operation."

He added that some victims' throats were slit.

The suggestion that the killings were linked to the student election however raised questions over how and why the dispute would have turned so violent.

Posted by: Fred || 10/03/2012 00:00 || Comments || Link || E-Mail|| [6486 views] Top|| File under:
Arabia
Yemen-US couple killed in Aden
[Yemen Post] A US couple of Yemeni origin were found killed Tuesday in Khour Maksar of the port city of Aden.

Almasdar Online said that the couple were killed on Monday night inside their apartment, pointing out that the circumstances of the event are still uncertain.

Local sources spelt out that the two persons, Ali Abdullah Saif Al-Aghabri and Maraim Mohammad Al-Zahri, worked as doctors in the field of cosmetic operations in Aden.

They further cited that their assets existed inside the apartment were not stolen.

Yemeni politicians have warned against calculated plans to plunge Aden and Taiz into violence with the aim of breaking down the political settlement, stressing that security situation are tense in these cities.
Posted by: Fred || 10/03/2012 00:00 || Comments || Link || E-Mail|| [6483 views] Top|| File under: al-Qaeda in Arabia
Death sentence plunges Sana'a into darkness
[Yemen Post]
Tribesmen in Marib governorate attacked on Tuesday evening electricity lines in Mabrib in protest at a death sentence issued against al-Qaeda suspect by a Yemeni court.

The attack led the suspension of the gas-powered station and plunge the capital Sana'a and other cities in darkness after weeks of improvement in power service.

A Yemeni court specialized in terrorism affairs sentenced Mubarak Hadi al-Shabwani, 25 years, to death.

The court accused the defendants of affiliation to al-Qaeda and involvement in armed gang that targeted military and security commanders.


Posted by: Fred || 10/03/2012 00:00 || Comments || Link || E-Mail|| [6487 views] Top|| File under: al-Qaeda in Arabia
Yemen Kills 3 Qaeda Leaders, Sentences 2 Militants to Death
[Yemen Post]
Three key Al-Qaeda leaders were killed early on Tuesday when the Yemeni forces raided their house in the port city of Aden, the September 26 website reported.

The forces raided the hideout in the Rimi quarter in the Mansoura town at down and clashed and killed the three leaders, it said, adding that four troops

were maimed

, one

at death's door

.

Explosives, missiles, explosive-laden gas cylinders and cars were seized inside the rooms and yard of the house, the website said.

"The house was the place where Al-Qaeda leaders met to plan and manage terrorist operations and also was as a workshop to produce explosives and prepare

car bomb

s," it said.

Furthermore, the authorities seized maps and a computer including information about plans of

hard boyz

to carry out attacks against military and security chiefs as well as key installations, it said, pointing out the raid occurred after arresting a

bad turban

who led the authorities to the hideout.

Separately, the appeals court in the capital Sanaa sentenced two Al-Qaeda members to death and ruled to display their bodies in public after convicting them of forming an

gang

that committed crimes including targeting military and security chiefs, personnel, convoys, cars and offices as well as public offices.

Mansour Dalil and Mubarak Al-Shabwani were found guilty of attacking a military convoy carrying weapons in Marib province last year, an attack that led to the killing of a soldier and arresting seven others. On the same day last year, the convicts and other Al-Qaeda

hard boyz

killed another two soldiers and injured six others.

The court also said the two resisted the authorities while hunting them exposing the public security to danger.

Furthermore, the two were guilty of attacking key security and military chiefs in Hadramout


...the formerly independent Qu'aiti state and sultanate, annexed by Communist South Yemen in 1968, encompassing a region along the Gulf of Aden, extending eastwards to the borders of the Dhofar region of Oman. The people are called Hadhramis and speak Hadhrami Arabic. The city Tarimis estimated to contain the highest concentration of descendants of the Prophet Muhammad (PTUI) anywhere in the world, approximately seven in every square yard...


and other provinces killing some of them and their bodyguards besides involvement in other heinous crimes.


Posted by: Fred || 10/03/2012 00:00 || Comments || Link || E-Mail|| [6488 views] Top|| File under: al-Qaeda in Arabia
Caribbean-Latin America
Border Patrol agent killed, one wounded at Naco AZ
A U.S. Border Patrol agent was killed and another wounded in a shooting Tuesday morning near Naco, the agency said. Border agents are searching the hills between Bisbee and Douglas for the gunman.

Nicholas Ivie, 30, was killed around 1:50 a.m. after he and two other agents responded to a sensor hit near mile marker 352 on State Route 80, the Border Patrol confirmed about 12:30 p.m.

At an afternoon news conference, FBI Special Agent in Charge James Turgal refused to release specifics on the case; he declined to comment on reports that two suspects in the shooting have been detained in Mexico.

The agents who were shot worked out of the Naco BP station, which was recently renamed in honor of Brian Terry, a Border Patrol agent who was killed in a 2010 shootout with bandits just north of Nogales. Weapons found at the scene of Terry's death were linked to the controversial Fast and Furious gun-smuggling probe.

"I was honored to help dedicate the station in Brian Terry's name two weeks ago and today I am deeply pained that we now mourn the death of another agent from that same station," Congressman Ron Barber said in a press release.

Gov. Jan Brewer blasted the federal government in a statement on the shooting.

"What happens next has become all-too-familiar in Arizona. Flags will be lowered in honor of the slain agent. Elected officials will vow to find those responsible. Arizonans and Americans will grieve, and they should. But this ought not only be a day of tears. There should be anger, too. Righteous anger – at the kind of evil that causes sorrow this deep, and at the federal failure and political stalemate that has left our border unsecured and our Border Patrol in harm's way. Four fallen agents in less than two years is the result," Brewer said in a press release.

"It has been 558 days since the Obama administration declared the security of the U.S.-Mexico border 'better now than it has ever been.' I'll remember that statement today," she said.
Posted by: Anguper Hupomosing9418 || 10/03/2012 00:00 || Comments || Link || E-Mail|| [6482 views] Top|| File under:
The Grand Turk
Syria shells kill five inside Turkey
Syrian shells killed five people in a Turkish town near the border Wednesday, prompting Ankara to contact the UN over the incident, which it said went "too far."

"Five people, including a mother and her three children, were killed. We also have nine wounded," said Abdulhakim Ayhan, mayor of Akcakale, where the shells exploded after being fired from Tall al-Abyad just across the border in Syria.

The incident marked the second time that fire from Syria killed people inside Turkey since the uprising erupted against the regime in Damascus in March 2011.

Turkey quickly contacted the United Nations over what Deputy Prime Minister Besir Atalay said was an incident that "is very serious and goes too far."

Turkish Foreign Minister Ahmet Davutoglu contacted UN chief Ban Ki-moon and the UN's Syria peace envoy Lakhdar Brahimi over the incident, his office said.

The minister cleared his schedule and chaired an emergency meeting at the foreign ministry to deal with the incident, it said.

Although fire from Syria has hit territory inside Turkey on several occasions since the uprising began against President Bashar al-Assad's regime, Wednesday's attack marked only the second time that people have died as a result.

In the previous attack, two Syrian nationals were killed on Turkish soil in April from stray bullets fired from the Syrian side.

The town of Akcakale, close to the border with war-torn Syria, has been fired on several times over the past few weeks.

Turkish officials have advised residents to stay away from the volatile border, and more than 100 schools have remained closed in the region over the past two weeks because of the violence.

On September 28, mortars smashed into buildings in Akcakale, wounding one person, with Turkey warning that it would respond if there was a repeat attack.

On Wednesday, the town mayor said that "there is anger in our community against Syria," adding that stray bullets and shells had panicked residents for the past 10 days.

A week ago, the Turkish army deployed artillery and anti-aircraft missiles along the border in the region.

Since late July, Syrian rebels have seized control of at least three key border crossings with Turkey and others on the eastern border with Iraq.


And so the fire spreads.......



Posted by: Alaska Paul || 10/03/2012 15:15 || Comments || Link || E-Mail|| [6545 views] Top|| File under:
Fourteen PKK militants killed in Hakkari
Fourteen militants of the Kurdistan Workers' Party (PKK) were killed in a special operation held by Turkish soldiers in the Hakkari Province, online newspaper Sabah reported on Tuesday.

According to the newspaper, at present skirmish between the Army and PKK militants continue.
Posted by: Steve White || 10/03/2012 00:00 || Comments || Link || E-Mail|| [6493 views] Top|| File under:
Israel-Palestine-Jordan
Palestinians free Jenin ex-militant Zubeidi on bail
[Al Ahram] Zakaria Zubeidi, the former head of the Al-Aqsa Martyr Brigades

thug

group, told AFP on Tuesday he had been released on bail by the Paleostinian security forces.

But Zubeidi, who was tossed in the clink
Please don't kill me!
in the northern West Bank city of Jenin in May, said he still faces charges of taking part in a shooting attack on the residence of Jenin governor Qaddura Musa.

Musa died after suffering a heart attack during the incident, and Paleostinian security forces tossed in the clink
Please don't kill me!
dozens of people, including Zubeidi, shortly afterwards.

Zubeidi, 33 said he was now facing charges of participating in the attack, which he denied, as well as holding a weapon used in the shooting.

"The charges against me include the possession of weapons and shooting against the house of the governor of Jenin, despite the arrest of the two men who

shot up

the house," he said.

"One of these men, an officer of the Paleostinian Authority, asked me to keep his weapon," he said, adding that he had no idea it had been used in the incident.

Jenin MP Shami al-Shami said Zubeidi and several other detainees released on Monday evening were innocent of the Musa attack.

"The people freed have nothing to do with the incident of shooting against the former governor of Jenin or the murders in the area," he told AFP, saying they were "only being pursued for holding weapons."

Posted by: Fred || 10/03/2012 00:00 || Comments || Link || E-Mail|| [6482 views] Top|| File under: al-Aqsa Martyrs
Southeast Asia
Three gunned down in southern Thailand
The morale of teachers in Narathiwat province has sunk to an all-time low after the shooting of a staff member from Baan Bor Ngo School in Rangae district on Monday. The school abruptly suspended classes due to the slaying of Komsun Chomyong, who became the 152nd member of the country's educational personnel to be killed in the Thai insurgency.

Sanguan Indharak, president of the Teachers' Federation of Narathiwat, yesterday said troops sealed the area where Komsun was gunned down in an attempt to find the culprits. He said, "Our spirit has been low for years due to the daily violence in the region. But now it is at its lowest because of Monday's attack on Khru Komsun."

Security officials tightened security in Narathiwat yesterday after Komsun was gunned down while returning home from school on Monday. Police are seeking the gunman who took the slain teacher's handgun. The homes of suspects have been raided, but the killer has not been found. The authorities believe the gunman is still hiding in the area.

In related news, a village leader and his assistant were gunned down while returning home in a pickup from a monthly meeting in Pattani province yesterday afternoon. Assailants on a motorcycle approached their truck on a rural road before shooting a rifle at them, killing one instantly. The other was pronounced dead at the hospital.
Posted by: ryuge || 10/03/2012 00:23 || Comments || Link || E-Mail|| [6503 views] Top|| File under: Thai Insurgency
Syria-Lebanon-Iran
Turkey retaliates after Syrian artillery attack
ISTANBUL — Turkish artillery fired on Syrian targets after deadly shelling from Syria hit a Turkish border town on Wednesday, sharply raising tensions on a volatile border that has been crossed by tens of thousands of Syrian refugees fleeing violence in their country.


Clearly the Syrians started this one, but now the world understands what it means for a neighboring country to give sanctuary to rebels, as happened to us in Vietnam ... and Afghanistan...

In a terse statement, the office of Turkey's prime minister, Recep Tayyip Erdogan, condemned shelling that hit the Turkish town of Akcakale, killing five local residents and wounding a dozen others. The shelling appeared to come from Syrian government forces who were fighting Syrian rebels backed by Turkey, which has called for the ouster of Syrian President Bashar Assad.

"Our armed forces at the border region responded to this atrocious attack with artillery fire on points in Syria that were detected with radar, in line with the rules of engagement," the Turkish statement said.

"Turkey, acting within the rules of engagement and international laws, will never leave unreciprocated such provocations by the Syrian regime against our national security," it said.

Turkey's NTV television said Turkish radar pinpointed the positions from where the shells were fired on Akcakale, and that those positions were hit.

"Turkey is a sovereign country. There was an attack on its territory. There must certainly be a response in international law. ... I hope this is Syria's last craziness. Syria will be called into account," said Turkish Deputy Prime Minister Bulent Arinc.

In Belgium, NATO's National Atlantic Council, which is composed of the national ambassadors, was holding an emergency meeting in Brussels on Wednesday night at Turkey's request to discuss the cross-border incident. Turkey was likely to receive an expression of support from the alliance, although any imminent move by the NATO members to intervene militarily seems remote. NATO also held an emergency meeting when a Turkish jet was shot down by Syria in June.


Turkey could always invoke Article V of the NATO charter. That would twist a lot of knickers in Brussels...

A NATO official said the meeting in Brussels was being held under a treaty article that states "the parties will consult whenever, in the opinion of any of them, the territorial integrity, political independence, or security of any of the parties is threatened."


Yup, that one. The one that then obligates all NATO signatories to come to the aid of the one that has been threatened. That's what a military alliance is all about, remember.

Turkey hosts more than 90,000 Syrian refugees in camps along its border, and also hosts Syrian opposition groups. There is concern in Turkey that the Syrian chaos could have a destabilizing effect on Turkey's own communities; some observers have attributed a sharp rise in violence by Kurdish rebels in Turkey to militant efforts to take advantage of the regional uncertainty.
Posted by: Steve White || 10/03/2012 16:43 || Comments || Link || E-Mail|| [6494 views] Top|| File under:
Multiple blasts in Aleppo kill at least 40
Four explosions tore through a government-controlled district close to a military officers' club in Aleppo, killing at least 40 people and injuring more than 90 on Wednesday, according to opposition activists. The attacks, within minutes of each other, hit the main Saadallah al-Jabiri Square and a fifth bomb exploded a few hundred meters away, on the fringes of the Old City.

A state television reporter said, "Five minutes after the first explosion a second bomb exploded. A third exploded ten minutes after that. There was a fourth car bomb which exploded before engineering units could defuse it."

The station also broadcast footage of three dead men disguised as soldiers in army fatigues who it said were shot by security forces before they could detonate their explosive-packed belts. One appeared to be holding a trigger device in his hand.

Aleppo is now split in two with Assad's forces concentrated in the west and rebels in the east. Several large demonstrations in support of the president have been held in Saadallah al-Jabiri square.

Pro-Assad al-Ikhbariya TV showed footage of four dead men, including one dust-covered body being pulled from the rubble of a collapsed building and loaded onto the back of a pickup truck. Many of the tall buildings on the square had their facades ripped off and there was a deep crater in the road.
Posted by: ryuge || 10/03/2012 08:13 || Comments || Link || E-Mail|| [6488 views] Top|| File under:
Hezbollah buries fighter, sources say was killed in Syria
[Al Ahram] A senior military Hezbollah figure was buried in

Leb

's Bekaa Valley after he was killed, local sources said, near a Syrian border town where rebels are battling
Hereditary President-for-Life Bashir Pencilneck al-Assad


Horror of Homs...


, an ally of the Shi'ite

Mohammedan

thug

group.

Syrian rebels have frequently accused the Lebanese Hezbollah of supporting Assad's forces battling the 18-month-old uprising, saying Hezbollah fighters have been deployed mainly along the frontier inside Syria.

A statement on Hezbollah's website said "the martyr leader Ali Hussein Nassif (who) died while performing his jihad duties" was buried on Monday in Baalbek, the main town in the northern Bekaa Valley that is a stronghold of the Shi'ite

thug

s.

Hezbollah gave no details about Nassif's death but sources in Baalbek said he and two other Hezbollah men were killed near a Syrian border town where rebels are fighting Assad's forces. They said the three died when a rocket hit the room where they were staying. They did not say what happened to the bodies of the other two men.

Syrian rebels in the area where Nassif is believed to have been killed have not

grabbed credit

for any attack on Hezbollah in recent days.

The website of Hezbollah's political foes, known as March 14, said Nassif and a number of other Hezbollah fighters died on Sunday when Syrian rebels ambushed their convoy near al-Qusair.

Posted by: Fred || 10/03/2012 00:00 || Comments || Link || E-Mail|| [6487 views] Top|| File under: Hezbollah
Protesters Trash Police Post at French Embassy in Tehran
[An Nahar]
A small group of protesters, most of them women, on Tuesday trashed an Iranian police post protecting the French embassy in Tehran and threw stones at visitors to the mission before being placed in long-term storage,
... anything you say can and will be used against you, whether you say it or not...
a diplomat inside told AFP.

The unannounced, violent demonstration lasted 90 minutes and involved around 15 people, the French diplomat said.

"There was no damage to the embassy itself," though the visitors -- all of them Iranians applying for French visas -- had to take refuge inside, he said.

The police post -- a one-man shelter for a uniformed member of Iran's diplomatic police -- had its windows destroyed by stones but remained standing. There was no report of any officer being injured.

The diplomat said the protest happened suddenly, with none of the advance notice given in previous demonstrations. As a result there was no added police presence.

He said the protesters yelled "God is greatest," but he could not discern any other slogan.

He stressed that "it is up to the Iranian authorities to ensure our security."

Just before the French embassy attack, a bigger demonstration was held at the nearby Tehran University in which the crowd shouted "

Death to America™

," "Death to Israel" and "Those who insult the prophet should be executed," according to the Fars news agency.

Posted by: Fred || 10/03/2012 00:00 || Comments || Link || E-Mail|| [6489 views] Top|| File under: Govt of Iran
Terror Networks
Al Qaeda Responsible for 4 Attacks on U.S. Embassies in September
On and around September 11, 2012, al Qaeda attacked multiple American assets around the world. The attack that has received the most attention is the deadly attack on the American consulate in Benghazi, Libya, that killed Ambassador Christopher Stevens and three other Americans.

But the U.S. consulate in Libya was not the only diplomatic facility assaulted by al Qaeda-affiliated groups in September. Terrorists with ties to al Qaeda's senior leaders, including al Qaeda emir Ayman al Zawahiri, were involved in at least three other U.S. embassy sieges in Egypt, Yemen, Tunisia, and possibly elsewhere.
Posted by: Beavis || 10/03/2012 13:48 || Comments || Link || E-Mail|| [6487 views] Top|| File under:
Who's in the News
29
[untagged]
3
Arab Spring
3
Govt of Iran
3
al-Qaeda in Arabia
3
Govt of Syria
2
Govt of Pakistan
2
al-Shabaab
1
al-Qaeda in North Africa
1
al-Aqsa Martyrs
1
Hezbollah
1
Jamaat-e-Islami
1
Moro Islamic Liberation Front
1
Palestinian Authority
1
Thai Insurgency
Bookmark
E-Mail Me
The Classics
The O Club
Rantburg Store
The Bloids
The Never-ending Story
Thugburg
Gulf War I
The Way We Were
Bio
Merry-Go-Blog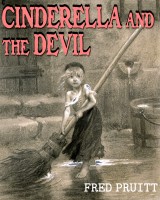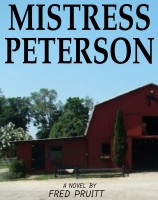 On Sale now!


A multi-volume chronology and reference guide set detailing three years of the Mexican Drug War between 2010 and 2012.

Rantburg.com and borderlandbeat.com correspondent and author Chris Covert presents his first non-fiction work detailing the drug and gang related violence in Mexico.

Chris gives us Mexican press dispatches of drug and gang war violence over three years, presented in a multi volume set intended to chronicle the death, violence and mayhem which has dominated Mexico for six years.
Click here for more information


Meet the Mods
In no particular order...


Steve White
Seafarious
Pappy
lotp
Scooter McGruder
john frum
tu3031
badanov
sherry
ryuge
GolfBravoUSMC
Bright Pebbles
trailing wife
Gloria
Fred
Besoeker
Glenmore
Frank G
3dc
Skidmark
Alaska Paul



Better than the average link...



Rantburg was assembled from recycled algorithms in the United States of America. No trees were destroyed in the production of this weblog. We did hurt some, though. Sorry.
3.238.199.4

Help keep the Burg running! Paypal: