-Short Attention Span Theater-
Mugabe Stages Terrorist Attack on the Economy and Enviroment of His Own Country
EFL
From National Post in Canada

"Hunters" from South Africa are buying "licences" that allow them to strip the area of its remaining game. A South African newspaper reported one "hunter" bragged of bringing back 400 zebra skins from a single trip. Slaughtering animals on this scale would never be allowed in South Africa, but with little law -- and less enforcement -- in Zimbabwe, there is nothing to stop it.

That policy doesn't strike me as ecologically sound. Didn't they learn from Lion King when the hyenas ran the country? Wanton killing is not good for the circle of life. Don't they have a Green Party there?



Much of the land in question used to be owned by white farmers, but was seized by Robert Mugabe's government for redistribution to landless blacks. Some blacks, in turn, have been forced to give up their new stakes to cronies of Mr. Mugabe. In any case, nobody is growing much of anything, thanks to the general collapse of Zimbabwe's economy. So selling licences to kill off the country's irreplaceable wildlife is a welcome opportunity to turn a buck.

Calling Captain Planet. Gaia is in danger.



Thanks to inflation, they have to carry almost five times as much money as they did a year ago to make the same purchases. A loaf of bread is more than Z$1,000 (about US$1), a 35-litre tank of gasoline about Z$70,000, on the rare occasions gas is available. Just yesterday the government hiked gas prices 60%, barely a month after tripling them. But what about the deficit? Is the deficit OK?

Until two years ago, the highest denomination bill was Z$100. In 2001, a Z$500 bill was introduced, but there were so few of them in circulation, a trip to the grocery store meant a mad scramble to come up with enough dirty, worn-out bills to make the purchase.

Must be tough for the kids to calculate the answers to story problems without using expodentials.



Yesterday, the government introduced bills in Z$1,000 denominations, despite reports it was having trouble finding a foreign firm willing to print the notes because it couldn't afford to pay. With inflation still rising, even the new denomination won't help much; one local commentator said Z$50,000 notes would have been more useful.

In August, the government started introducing internal "traveller's cheques" in place of cash, but many stores rejected them and they didn't really catch on. So this week the Central Bank began issuing "bearer cheques," which are more easily printed and can be used in place of cash. The cheques are only good for six months, which authorities maintain will prevent hoarding. But they are also easily counterfeited, forcing shops to set up "cheque-checking desks" to sort out whether they're real.

It is not clear how people will react as the six-month deadline nears and everyone scrambles to get rid of the cheques before they become worthless.

Zimbabwe's government, which never admits anything is its fault, insists the cash shortage is the result of hoarding. The logic of this argument is hard to follow: With the currency becoming less valuable by the minute, holding on to large quantities is surely the last thing anyone would want to do. A lot of money is also said to be "externalized" -- taken out of the country to trade for foreign currency in neighbouring Zambia or Mozambique, with the foreign currency then being sold at a big mark-up back in Zimbabwe. But why anyone in Zambia or Mozambique would want useless Zimbabwean dollars is never explained.

One industry that is thriving from the crisis is the black market. Unable to meet demand, most banks refuse to hand out more than Z$2,000 or Z$3,000 at a time, forcing people to turn to freelance dealers for help. The government maintains these operations are another cause of the shortage -- illegal dealers need to keep large amounts of money on hand -- and has introduced regulations making it a crime to carry more than Z$5-million.

Police have the authority to stop and strip anyone they suspect of having that much money hidden on them, though it would require secreting 5,000 of the new Z$1,000 notes.

Note to GITMO translators - customs is even tougher in Bob's country.



It sounds like a lot of money, but at the official rate it comes to about C$7,000. On the black market it would fetch just C$1,750.

Bob was right. There is a black market for his currency.



By this time next week, it will be worth even less.



I'm not a big recall guy, but this guy needs to be stopped. Hopefully his citizens will take care of him before its too late. South Africa has no intetions of stopping this travesty.
Posted by: Super Hose || 10/02/2003 8:01:51 PM || Comments || Link || E-Mail|| [6465 views] Top|| File under:
Soldier On Leave Wins $150 Million Jackpot
A GI has a million reasons to remember his visit home -- or make that 150 million. Sgt. Stephen Moore is on leave from his U.S. Army unit in South Korea. He bought a lottery ticket while visiting family in Fitzgerald, Ga., this week. Turns out he has the winning ticket for the multistate Mega Millions lottery, with a $150 million jackpot. The chemical specialist is taking the cash payout -- nearly $90 million before taxes. Sgt. Moore says he'll use his fortune to build a new home for his wife, Danielle, who is also an Army sergeant, and their family.


Guess the 1st shirt can cross his name off the prospective re-enlistment roster.
Posted by: Steve || 10/02/2003 12:35:38 PM || Comments || Link || E-Mail|| [6481 views] Top|| File under:
Pay Up or Fluffy Gets It
For a Russian electricity company, pets are not just for Christmas -- they are for ransom. Russia's First Channel television reported Dalenergo, an electricity company in Russia's Far Eastern city Vladivostok, is so frustrated by customers who owe around $10 million that it has decided to confiscate their pets. "Let the father answer his daughter's question as to why her favorite cat has been taken away," Dalenergo Director Nikolai Tkachyov told First Channel.


"Garfield sleeps with the fishes."



Posted by: Steve || 10/02/2003 11:00:09 AM || Comments || Link || E-Mail|| [6473 views] Top|| File under:
Sex-in-cathedral suspect drops dead
Tip to WND




Ever feel Gods backhand?


The 38-year-old man alleged to have had sex in a public area of New York City's St. Patrick's Cathedral has died of a heart attack while awaiting trial. Brian Florence's attorney announced to a surprised courtroom Tuesday that his client died last week in Alexandria, Va., the New York Daily News reported. "We're told that it was heart failure. It was very sudden. The family is still in a state of shock," defense attorney Maranda Fritz told reporters outside the courtroom. Florence – who along with his girlfriend, Loretta Harper, 36, had planned to plead guilty to disorderly conduct – was buried Monday, Fritz said.


I think God smote him! Were they not surprised that he was having sex inside a church?


The judge adjourned the case until next month when Harper will return to court.


Are there stiffer penalties for having sex with a dead guy?

Florence and Harper were arrested inside the cathedral after being caught having sex as part of a radio stunt. Radio producer Paul Mercurio, 43, pleaded guilty to disorderly conduct Tuesday and was sentenced to seven days of community service, according to the Daily News. Radio shock jocks Gregg Hughes and Anthony Cumia of WNEW put the couple up to the stunt. Both announcers were fired after the arrest of Florence and Harper.


"Pack your shit and get out!"

An usher at the cathedral discovered the couple in a side entrance vestibule.


"What're you people doing!"
"What's it look like we're doing?"

According to the paper, their activity was visible to about 20 worshipers and tourists.
Mercurio, who provided live on-air commentary of the stunt, later apologized. "Since the show, I realized how inappropriate these actions were. I have apologized personally to monsignors at St. Patrick's Cathedral and apologize publicly now for the disrespect we showed the church, its parishioners and the people of the City of New York," he is quoted by the paper as saying.


"I'm really sorry I got jugged..."

This was about the sickest stunt I ever heard of! I don't remember either of the 'perps' showing remorse for their actions. I am not saying the guy deserved what happened, but now he and God can discuss the matter in person.
Posted by: Cyber Sarge (VRWC CA Chapter) || 10/02/2003 10:33:50 AM || Comments || Link || E-Mail|| [6507 views] Top|| File under:
Afghanistan
Taliban Ambush Kills 10 Afghan Soldiers
Taliban fighters ambushed and killed 10 government troops and two children traveling with them in southern Afghanistan, a military official said Thursday. The soldiers killed one of the Taliban attackers and captured another in the fighting in the Dara-e-Noor area late Wednesday, said Gen. Atta Mohammed, director of Afghan special forces in Kandahar.


The one they killed is the lucky one.


The troops were about 45 miles north of Kandahar when up to 16 Taliban fighters ambushed their truck, Mohammed said. The children of one soldier were riding in the vehicle.


Cruising along fat, dumb and happy again. They'll learn.


Afghan government troops, along with nearly a dozen U.S. forces, were in the area Thursday searching for Taliban rebels, Mohammed said.


Track them down and kill them.
Posted by: Steve || 10/02/2003 1:15:58 PM || Comments || Link || E-Mail|| [6520 views] Top|| File under:
Four Taliban Killed in Helicopter Attack
At least four suspected Taliban guerrillas were killed when helicopter gunships from the U.S.-led force in Afghanistan fired at their vehicle. The incident took place Wednesday in the Nish area, 37 miles north of the former Taliban stronghold of Kandahar, said an official from the Afghan foreign ministry in Spin Boldak. The Taliban guerrillas were returning from neighboring Uruzgan province a day after clashes with Afghan troops there, he said. "They attacked several Afghan forces' vehicles and looted local government commanders," the official said of the guerrillas. He did not give details.


Driving along, giving each other high fives and gloating over their loot when the Hellfire came through the windshield.
Posted by: Steve || 10/02/2003 8:55:35 AM || Comments || Link || E-Mail|| [6478 views] Top|| File under:
Afghan Radio: Kylie Minogue, Women DJs, and the Arman FM Road Cruiser
Hat tip: Instapundit. Edited for brevity.


Kylie tunes are proving a huge hit with listeners of new music station Arman FM, and it seems locals in the Afghan capital just can't get her out of their head. "We play a lot of Kylie Minogue," DJ Zaid Mohseni told the Reuters news agency. "She is very popular." The Arman FM flash intro and somewhat improbable road cruiser are worth a look. Their picture gallery tells stories which bely the anti-liberation gloomsters. Arman FM's polling reveals three of their five most popular DJs are women. That is not just good news. That is astonishing. The Afghan word for hope is Arman and that is exactly what the station is about.


Some links and pix in the article. Worth a look!
Posted by: Dar || 10/02/2003 8:00:39 AM || Comments || Link || E-Mail|| [6462 views] Top|| File under:
Arabia
AP: U.S. Says New al-Qaida Chief in Gulf
U.S. officials believe they have identified a young former bodyguard of

Osama bin Laden

as al-Qaida's new chief of terror operations in the Persian Gulf. Abu Hazim al-Shair, a 29-year-old Yemeni now believed to be living in Saudi Arabia, is one of a new crop of al-Qaida operatives who are trying to fill the roles of senior bin Laden lieutenants who have been captured or killed since Sept. 11, according to U.S. officials. "Capable replacements appear to be emerging, many of whom have demonstrated their ability to see previously planned operations through to fruition," according to one U.S. intelligence report. Abu Hazim is just one of the top al-Qaida leaders now at large, according to officials from U.S. counterterrorism agencies. Officials acknowledge there may be other emerging leaders they don't know about or leaders participating in terrorist planning they are unaware of. The CIA and FBI, for example, did not learn that Khalid Shaikh Mohammed was the mastermind of the Sept. 11 attacks until well after they took place.


On the other hand, they weren't following the terror machine with quite the minute degree of concentration they are now...

Abu Hazim appears to be taking the place of Abd al-Rahim al-Nashiri, a key organizer of the USS Cole bombing and the 1998 East Africa embassy bombings, officials say. Al-Nashiri was detained in the United Arab Emirates in late 2002. Abu Hazim is on Saudi Arabia's list of 19 most-wanted al-Qaida operatives, listed under his real name of Khalid Ali Bin Ali Al-Hajj. He is believed to have trained in al-Qaida's Afghan camps in 1999 and later to have served in bin Laden's bodyguard. Before Sept. 11, he traveled frequently to the Arabian peninsula, to southeast Asia and to Afghanistan. U.S. counterterrorism officials also tie him to the May 12 bombings of residential complexes in Riyadh and possibly to some Saudi-based planning of operations targeting the United States directly. There isn't hard evidence tying him to ongoing attacks on U.S. forces in Iraq, however.


Not that's public, anyway...

Abu Hazim's emergence as a senior figure comes as al-Qaida is struggling to deal with the losses of many of its pre-Sept. 11 operational commanders, including Mohammed Atef, Khalid Shaikh Mohammed and Abu Zubaydah.


And now it's Abu Hazim's turn in the barrel...
Posted by: Fred Pruitt || 10/02/2003 00:07 || Comments || Link || E-Mail|| [6498 views] Top|| File under:
Britain
Largest Mosque in Western Europe to Open
The largest mosque complex in western Europe opens Thursday in southern England and will be able to hold up to 10,000 worshippers.


Ahhh... But there's a catch...

Ahmadiya Muslims built the mosque in Morden, funded entirely by voluntary donations from individuals.
Hadhrat Mirza Masroor Ahmad, worldwide head of the Ahmadiyy community, will lead prayers Friday at the Baitul Futuh Mosque, which has a 50-foot dome. "It's a second historic occasion for the Ahmadi Muslims to add to the heritage of British culture and to the presence of Muslim community in Britain," said Hadhrat Mirza Masroor Ahmad, president of British Ahmadis. The Ahmadiya Muslim community was founded by Hadhrat Mirza Ghulam Ahmad in Qadian, India, in 1889. In a little over a century, the community has spread to 174 countries, with an estimated 200 million followers. Ahmadiya Muslims built London's first mosque nearly 80 years ago.


I'll bet the Paks are taking the gas pipe. Qazi's bunch made their name by rioting until the Qadianis were declared non-Muslims...
Posted by: Fred Pruitt || 10/02/2003 00:07 || Comments || Link || E-Mail|| [6481 views] Top|| File under:
Down Under
Warlord Reign Over on Solomon Islands
An Australian-led force has broken the reign of gangsters and warlords terrorizing the Solomon Islands, paving the way for the small South Pacific nation to start battling corruption, its foreign minister said Wednesday. The force - the biggest multinational troop deployment in the South Pacific since World War II - was brought in at the invitation of the Solomons' government to end lawlessness that has paralyzed and nearly bankrupted the archipelago in the aftermath of a coup in 2000. Solomon Islands Foreign Minister Laurie Chan told the U.N. General Assembly that since the regional mission was launched in July, ``security in terms of law and order has been re-established and the government's finances are beginning to stabilize.''


Amazing what a little head-thumping will do.


The Australian government, which faced opposition at home for its participation in the U.S.-led war in Iraq, was in charge of the 2,300-member force.


The gratuitous slap. Al-Guardian can't quite bring itself to recognize the Aussies as a force for good.


The pro-active move was a change in regional policy for Australia, which for decades had stringently avoided any overt military action in its region, fearing it would be labeled a neocolonial power. But Australian Prime Minister John Howard's government felt the Solomons situation posed too great a danger, and he acted at the invitation of the Solomons' government and with the blessing of all governments in the region.


Good show, mates!




Damn quick show, too. I'd barely gotten my popcorn and found my seat, and there are the credits rolling...
Posted by: Steve White || 10/02/2003 1:08:20 AM || Comments || Link || E-Mail|| [6488 views] Top|| File under:
Europe
Germany Reaps Benefit From American Unilateralism
EFL
Newsday via Worldwire

BERLIN -- Germany will reduce its military by more than 10 percent by 2010 as part of a streamlining and modernization effort announced Thursday.

The military is in the midst of a long-term overhaul aimed at cutting spending and switching focus from the Cold War task of fending off attack from the Soviet Union to new duties that include international peacekeeping.

Germany has 10,000 troops deployed abroad, including peacekeeping missions in Afghanistan and the Balkans to patrolling shipping lanes off the Horn of Africa as part of the U.S.-led war against terrorism.

The United States has long pressed Germany and other European countries to increase defense spending, even before the Sept. 11 attacks. But Chancellor Gerhard Schroeder's government is contending with near-zero growth and a budget deficit for a second straight year.



Guess they are laughing at us.
Posted by: Super Hose || 10/02/2003 5:37:06 PM || Comments || Link || E-Mail|| [6488 views] Top|| File under:
Al Queida Had Connections to Saudi Financed School in Germany
Another gem from Davids Medienkritik, rapidly becoming a valuable resource...
The terrorist organisation Al Queida had connections to the Saudi financed King Fahd Academy (König-Fahd-Akademie/Elementary School) in Bonn, Germany, as revealed by the German TV programm "Panorama". Several islamic fundamentalists with Al Qaeda connections had moved to the Bonn area in 2002 to be close to the academy. The academy has 465 students, of which 195 have a German citizenship. According to Panorama, students were taught to be prepared for jihad. Students were told: "Muslims have to subject themselves and all other humans under the will of Allah". They are taught just 1 hour German per week, but 6 hours Arabic and 8 hours religion.
Panorama: "Right here in our midst in Germany muslim teach hatred against the West and against democracy. Once the children have left the Koran-Schools, they no longer can be integrated into German society. They live in islamic ghettos and don't find a job. Easy prey for terrorists...".
There is just one interesting aspect: "Panorama" is probably THE most left-wing media outlet in Germany, frequently attacking

President Bush

and his Iraq policy. Now that they identify correctly the danger stemming from Islam fundamentalism in Germany, there's hope they will eventually understand Bush's war against terrorists in Iraq.


I doubt it. They keep the Islamist threat and their hatred of Bush in separate compartments, doing their best to never make a connection.
Posted by: Fred Pruitt || 10/02/2003 12:59 || Comments || Link || E-Mail|| [6504 views] Top|| File under:
New Belgian passport wins Interpol prize
Thought this looks promising...


Belgium's new passports have been awarded a prize for excellence by Interpol – not one has been forged since the new passport was launched in 2001. Before the introduction of digital passports, Belgium had a reputation for fake passports, due in part to several blank passports being stolen from municipal services in the 1990s. But since 2001 the distribution of passports has come under the auspices of the federal government – municipal services being permitted only to physically had out the documents. Thanks to cutting-edge technology it has become much more difficult to forge a Belgian passport. Apart from an ordinary picture, there is also a micro-perforated version of the image complete with personal data.
Posted by: Seafarious || 10/02/2003 11:07:12 AM || Comments || Link || E-Mail|| [6462 views] Top|| File under:
French Public Intellectuals discover Hans Christian Anderson
Severely EFL-via the Instapundit


PARIS A growing sense of France's decline as a force in Europe has developed here.


Invisible couture is no longer considered fashionable for French politicians. One can understand why in Chirac's case.


The idea's novelty is not the issue itself. Rather it is that for the first time in a half century that the notion of a rapid descent in France's influence is receiving wide acknowledgment within the French establishment.


No merde, Inspector Maigret


Of all the books, the current No. 2 on the bestseller list of L'Express, "La France Qui Tombe," by Nicolas Baverez, has been the focus of unusual attention. Baverez, a practicing attorney and economist who has a strong place in the Paris establishment, argues that France's leadership hates change. Rather, it "cultivates the status quo and rigidity" because it is run through the connivance of politicians, civil servants and union officials, bringing together both the left- and right-wing elites. They are described as mainly concerned with preserving the failed statist system that protects their jobs and status.


When the Establishment Boyz start sweating, France finally starts to listen. 'Twas ever thus. [see Furet's THE PASSING OF AN ILLUSION, Tony Judt's PAST IMPERFECT, the collected works of Ferry and Renault, etc. etc. contra mundum, world without end...]


Although he has little patience with the American role in the world (it is branded unilateral, imperial and unpredictable, yet flexible and open to change) Baverez charges that the failure of French policy on Iraq and Europe - resisting the United States with nothing to offer in exchange, and attempting to force the rest of Europe to follow its lead - "crowns the process of the nation's decline" and leaves France in growing diplomatic isolation everywhere.


Lotsa people don't like the USA, for reasons valid (some) and invalid (most). But the definition of leadership is providing somewhere to go. Any idiot can say "I'm against it" over and over, without offering an alternative. In fact, most of those who do, are...

In "Ouest contre Ouest," by Andre Glucksmann, one of the few leading French intellectuals to challenge the country's position on the Iraq war, France is described as a nation, with others in Europe, that fled the attacks of Sept. 11, 2001, on the United States in panic and attempted to set up a sterile biosphere away from the world's realities.


Do you think that Andre paid attention to simple math (2+2=4) in "ecole?" I believe so.


The book, also a bestseller, maintains that this flight from confronting trouble carried with it an attempt to create two opposing notions of the West: a serene Europe, sheltered from terrorist kamikazes, and a warlike, imperialist, autistic United States. Glucksmann wrote that the central question of the future was not hegemony or multipolarity, the key French terms illustrating the Chirac government's seeming obsession about the United States and its desire to counter the Americans, but civilization versus nihilism, and whether the West together could make a fight to protect civilization.


Part of the west is, and not only the USA. But since the train's already pulled out of the station, we're not willing to let Jacques drive...

These messages converge with that of "L'Arrogance Française," by Romain Gubert and Emmanuel Saint-Martin, whose chapter and section headings - How France Lost Europe or Narcissistic Blindness - well sum up a book that holds that French foreign and European policy is guided by "obsessive concern with its standing, and terror in the face of its decline." France's essential arrogance,


(Chirac "Arrogant, Moi?")


the authors suggest, is in continuing to act as if the world community and its European partners do not comprehend that for the French leadership, the "EU serves as the means for France to recover its influence and to reconquer its lost power."


Cluetrain paging Eurocentrists


...the fact is, after Sweden's rejection of the euro (in part because of France's refusal to conform to the economic performance standards it set up itself for the currency's credibility), and the likely splintering of the EU into groups of several speeds without any semblance of a unified foreign or defense policy, France has come up empty.


It's da unilateralism, I tells ya!


But for Bavarez, and most of the other writers now gaining the nation's attention, the present reality is harsh for France. "Overtaken by the democratic vitality and technological advance of the United State," Bavarez concludes, "downgraded industrially and challenged commercially by China and Asia, the decline of France is accelerating at the same rhythm as the vast changes in the world."


"Besides, Sabine Herold is hotter and hipper than Chirac, anyway"



Posted by: Ernest Brown || 10/02/2003 10:00:31 AM || Comments || Link || E-Mail|| [6468 views] Top|| File under:
Ocalan Won't Meet Lawyers
An imprisoned Kurdish rebel leader won't meet with his lawyers or family until he is given a health exam by independent doctors and greater access to his attorney, a lawyer said Wednesday.


"I'm tellin' youse, I ain't gonna meet with my lawyer until I can meet with my lawyer. An' I want examined..."

Abdullah Ocalan, who is being held on the prison island of Imrali off Istanbul, also is demanding daily access to all newspapers and magazines published in Turkey, to be able to send and receive letters, and to make limited telephone calls.


"An' I want a pony, an' a hat like Stevey has!"

In the years since he has been captured, "he has been kept under extraordinarily heavy isolation," said

Dogan Erbas

, one of Ocalan's attorneys. Ocalan "will not meet with his lawyers or his family until certain conditions are improved," Erbas said in a telephone interview. Ocalan, head of the Kurdistan Workers Party or PKK, which now calls itself KADEK, is serving a life sentence for treason and is the island's only inmate.
Posted by: Fred Pruitt || 10/02/2003 00:07 || Comments || Link || E-Mail|| [6463 views] Top|| File under:
Greece Blames Vandals for Arson Attacks
A series of arson attacks was the work of vandals, not terrorists, despite a claim of responsibility from a group that condemned the upcoming Olympics and the jailing of radical protesters. The government said cooking gas canisters were used to set fire to two political party offices and the homes of a conservative politician and a professor on Tuesday morning. No one was injured. The people who carried out the attacks were "a few brainless fools who think they can make their presence felt this way," said government spokesman Christos Protopapas. "There is a difference between fighting terrorism and this ... case with gas canisters."


I still think you should shoot them...

In Greece, urban guerrillas have used more sophisticated weapons, including shoulder-fired rockets and explosives, to strike targets. A previously unknown group calling itself Post-Midnight Slalom said it set the fires Tuesday to protest corporate influence on next summer's Olympics and the arrest in June of seven rioters during the European Union summit in Thessaloniki. The group said it was also protesting the trial of members of the November 17 terrorist group.


"Yeah. Youse should let 'em off. All they did was kill some people..."

"For as long as you're going to be burning forests, we're going to be burning your offices," said the statement released to the Athens daily Eleftherotypia. "For as long as you're going to be burning brains, we're going to be burning your houses."
Posted by: Fred Pruitt || 10/02/2003 00:07 || Comments || Link || E-Mail|| [6482 views] Top|| File under:
India-Pakistan
The 'university of holy war'
Last week the religious seminary of Darul Uloom Haqqania in Pakistan's North-West Frontier Province turned out another class of young Pakistanis and Afghans ready to wage holy war against the enemies of their religion.
Among them was 15-year-old Afghan refugee,

Javed Ullah

. "I wish to fight the infidels," he said as he left the seminary in Akora Khattak, 50 kilometres (31 miles) east of the provincial capital, Peshawar. Javed is among 600 students who have completed studies in different fields over the past year. Wearing white turbans and dress, all the new graduates looked satisfied and seemed to brim with hope for a bright future. "I want to go back and fight the Americans," Javed said wearing a garland. "I can't wait anymore." His Pakistani classmates had a similar desire. "I will dedicate my whole life for jihad. It is compulsory for Muslims. I will kill enemies of Islam," said student

Minhaj Uddin

.


"I'm not going to devote it to acquiring knowledge, or helping the unfortunate, or to the greater glory of mankind. I'm not going to be an artist, a poet, a captain of industry. I'm gonna get me a gun and pot some Merkins!"

The whole convocation was full of slogans in support of Afghanistan's ousted

Taliban

regime, al-Qaeda's leader

Osama Bin Laden

and holy war. Some of the banners adorning the seminary were decorated with pictures of Kalashnikov rifles and tanks. In their speeches, teachers and religious scholars urged the students to put defending their faith before everything else. "Being watchmen of your religion, you are naturally the first target of your enemies," said Maulana Sami ul-Haq, the principal of the seminary. In the past, some Taliban officials, themselves graduates of the institution, have attended these convocations.


Sami's madrassah is considered the birth canal of the Taliban...

Even Taliban leader Mullah Mohammad Omar's messages have been read out. The school's support for the Taleban has been no secret. The principal previously sent a batch of 2,000 Afghan students back to their homeland to aid the then ruling Taleban in its fight against the warlords of the Northern Alliance. His words of advice for the Pakistani and Afghan students are now to wage holy war until the "evil force" is defeated. "In the past, only conspiracies were hatched to end Islam, but now the enemy is in the battlefield challenging us," said Mr Sami.


Ah, yes. Deep-laid plots. Dark conspiracies...

"Islam, Muslim scholars and religious students were never under such a threat as today." Such messages emanating from seminaries ring alarm bells in Western countries and among moderates in Pakistan.


I imagine both Pak moderates are alarmed...

North-West Frontier Province has many tribal areas that have historically been autonomous, governed by tribal leaders and their own laws. It is inhabited mostly by the Pashtun, the same ethnic group that dominated the Taleban, and has always been affected directly by events across the long, porous border with Afghanistan.
Some observers say the bad effects of over two decades of war — religious extremism, gun-running and drugs — cannot quickly be removed. Certainly, the government's efforts to change the curriculum in the religious schools have failed to make any impact so far. While such efforts go on, fresh batches of volunteers ready to confront what they see as the enemies of their faith continue to graduate.


Obviously none of this is actually true. The 'BBC' has obviously fallen for the nefarious designs of the Hindooo infidels. The only course we teach are in flower arranging, knitting, and bathing puppy dogs.
Posted by: rg117 || 10/02/2003 9:27:11 AM || Comments || Link || E-Mail|| [6465 views] Top|| File under:
Pakistan kills 12 al Qaeda
Pakistani troops are engaged in a major operation to capture suspected

al-Qaeda

fugitives near the border with Afghanistan. Reports say up to 12 al-Qaeda suspects have been killed in a prolonged gun battle in the district of South Waziristan. The rugged tribal area borders on the Afghan province of Paktika, which has become a centre for ousted

Taliban

fighters. The present security operation began hours before a senior American official, Deputy Secretary of State Richard Armitage, was expected in Pakistan. But his trip has now been rescheduled for unspecified reasons.


"We'll see if we have something to talk about in a week or two..."

Hundreds of Pakistani troops are believed to be involved in what is being described as one of the biggest ground operations against al-Qaeda remnants in more than a year. The Pakistani army began the operation "upon the receipt of credible intelligence about the presence of al-Qaeda elements", an army statement released on Thursday said. The army says troops have surrounded the entire area, making it extremely difficult for the al-Qaeda fighters to escape. A reporter at the scene for the Associated Press news agency said he saw the bodies of four suspected militants and that the army said eight more bodies were close by. Major General Ameer Faisal said: "Al-Qaeda people have taken refuge in these five big compounds. We do not know how many people are hiding there."
Posted by: Paul Moloney || 10/02/2003 7:44:25 AM || Comments || Link || E-Mail|| [6533 views] Top|| File under:
Background into Pakistani sectarian militancy
This is an old article and it wouldn't be of interest to many, but it gives a good overview of the plethora of different players in Pakistani Islamism. However, the reason for the sheer number of groups has more to do with egotism of the Mullahs and the amount of money available to ones who can attract enough followers. That most of the major political parties listen here have been able to form the MMA alliance in order to achieve power, shows how meaningless the thousands of sectarian murders by their followers for the past decade really were.


Until the 1980s Pakistan had only three mainstream Sunni parties, the Jamaat-e-Islami, the Jamiat ul Ulema-i-Islam, and Jamaat-Ulema Pakistan. At this point a new set of militants entered the scene partly because of socio-economic conditions, partly through the factionalising of the existing politico-religious parties.
The JUP, a Barelvi politico-religious party split into five groups. The Sunni Tehreek in Karachi is the largest of these. It is headed by Maulana Saleem Qadri. Another big faction is the Dawat-e-Islami headed by Maulana Ilyas Qadri (former Punjab president of Anjuman Tulaba-e-Islam, the JUPs youth wing). Another smaller group is the Punjab Sunni Tehreek. In 1982, Maulana Ilyas Qadri declared himself Amir-e-Ahle-Sunnat and founded the organisation in Karachi. Until 1994 the Dawat held its annual congregation in that city but since then it has become more active in Punjab and the congregation is now held in Multan for the last three years. The DI puts its own strength of activists at over 100,000. The DI runs scores of madaris all over the country. It is planning to set up an Islamic university in Karachi. Another breakaway faction of the JUP is run by Allama Tahir-ul-Qadri. Apart from the Minhaj-ul-Quran which is a forum for teaching the Quran. the political wings of his establishment are Jamaat-e-Ahl-e-Sunnat and Tehreek-e-Tahaffuz-e-Namoos-e-Risalat.


The JUP is a Sunni group of the Brehvli school of thought, which has worship of saints and shrines that is looked down upon by more puritanical sects. The majority of Pakistanis follow the Brehvli tradition, but they have very little presence in either the Army of the government.


According to the Barelvi ulema the Deobandi sect was a minority until 1970. Subsequently, Maulana Mufti Mahmood's government in NWFP patronised Deobandi mullahs and appointed them to head official mosques which were looked after by the provincial Muslim Auqaf (Trust). This led to the growth of Deobandi madaris in NWFP (from where the Taliban derive their strength). General Zia also patronised Deobandis, and Saudi Arabia helps them financially. All this has led the Barelvis to come up with a response.
The JUI was split into the Sami, the Darkhwasti and the Maulana Fazal-ur-Rehman groups. Later the SSP was founded. A number of other factions also emerged from the base of the JUI. Among them were the Tahaffaz-e-Khatm-e-Nabwwat under Maulana Khan Muhammad of Kundian Sharif and the Harkat-ul-Ansar under Maulana Saadat Ullah Khan. The latter's involvement in Kashmir and Afghanistan is well known.


The Harkat-ul-Ansar has since split into the Harkat-ul-Jihad Islami, Harkat-ul-Mujahideen and the Jaish-e-Mohammad. The latter has split into 2 major factions, with up to ten smaller and more radical splinter groups also in existance. The splits were mainly over control of the Jihadi outfits large property and financial assets


The relationship between the JUI and the other factions (as in similar cases of breakaway groups) is not necessarily one of sustained antagonism. This is illustrated by Maulana Fazl-ur-Rehman's volunteering to negotiate with the Harkat when it was alleged that it was the organisation responsible for the kidnapping of the five foreigners in Kashmir. It may at times may be more of a division of labour arrangement wherein the primarily political is separated from the primarily militant so that each side can work effectively in its own sphere.


That seems quite likely as the Deobandi groups all follow the same religious leaders. It is also worth pointing out that the Army and ISI is dominated by Deobandis, even though they make up only a fraction of Pakistan's Muslims. They have however, been able to propagate their own puratanical sect throughout the country, due to state support. This has lead to extremism increasing in the once moderate Brehvlis.


The Jamiat Ahle-Hadith split up as well. The Jamaat Ahle Hadith was founded by Maulana Habibur Remain Yazdani and the Jamiat Ulema-e-Ahle e Hadith by Maulana Abdul Qadeer Khamosh. Another significant faction is the Al-Dawah-wal-Irshad.


The Ahle-Hadith are Wahabis, and have little following in Pakistan


The Shia party, the TNFJ, also split into two groups. Now Tehreek-e-fiqh-e-Jaffaria is the main Shia politico-religious party led by Allama Sajid Naqvi. The move was not endorsed by Allama Hamid Ali Moosvi. Subsequently, the Sipah-e-Muhammad Pakistan (SMP) was created out of the TJP and adopted a more militant stance against the SSP than the TJP would allow.
The sects and sub-sects also seem to be trying harder to mobilise followers at a mass level. In 1997, within almost exactly a month there were three major gatherings of Sunni sub-sects in the Punjab. The Barelvi Dawat-e-Islami held a 4 day gathering in Multan starting 17 October. The Al-Dawah-wal-Irshad held its annual 3 day convention at Muridke in the first week of November, and the Tableeghi Jamaat held its annual moot in the second week of November. The attendance at each of these three gatherings ran into lakhs with young people, significantly, making up a sizeable number of the participants. The meetings, however, are sometimes occasions for violence. At the Dawat-i-Islami congregation six Deobandi students who had come to attend, for whatever reason, were kidnapped and tortured, and four were killed.
A key feature now of sectarian militancy is that it is not the province of a few extremists acting in isolation. Their support system extends well beyond their own organisation. The Lashkar-e-Jhangvi and the Sipah-i-Sahaba Pakistan, for instance, could look to the JUI or the Taliban in time of need. The SSP itself is considered a legitimate political party, participates in the elections and has been part of the governing coalition at the provincial level.


This was before the SSP was 'banned', but it's leadership just renamed the party and are currently part of the Pakistani government, so the point remains the same.
Posted by: Paul Moloney || 10/02/2003 3:48:28 AM || Comments || Link || E-Mail|| [6484 views] Top|| File under:
Zawahiri tape said to have rattled Pakistani agencies
The alleged Ayman al-Zawahiri tape threatening President General

Pervez Musharraf

is said to have "severely rattled" Pakistani intelligence officials.


Think it might jolt them into the world of cause and effect? Me neither...

According to the Hong Kong-based online journal Asia Times, Pakistani intelligence circles read the messages as a clear signal for Al Qaeda and its allies to take up arms against the Musharraf government and to help sympathisers of radical Islamic groups in the country. "Since the release of the first tape attacking Musharraf, he has adopted a number of special security arrangements, including the erection of extra barricades around Army House in Rawalpindi, where he lives," adds the paper
According to the paper's Pakistan correspondent

Syed Saleem Shahzad

, "And since the first tape's release, Al Qaeda has become more active in Pakistan. One of its members, Hadi al-Iraqi, is known to operate in the Pakistan-Afghanistan border areas near North Wazirstan Agency, along with one Amjad Farooqui, a suspect named in the case of slain US journalist Daniel Pearl. Intelligence sources now tell Asia Times Online that Hadi has travelled into Pakistani cities, including Rawalpindi, and lately even as far as Karachi... They add that al-Zawahiri's exhortation is aimed not at common Pakistanis, but those who have in the past interacted with Al Qaeda, but under the previous Bin Laden orders prohibiting any act of terror on Pakistani soil."


Make deals with the Devil and you get burned, don't you?

The report points out that key Islamic political and jihadi groups have been quick to denounce the tapes, with one of them questioning their authenticity. Intelligence sources also point out that following the arrest or killing of several key Al Qaeda operators in Pakistan, few of its planners remain in the country, apart from Hadi al-Iraqi. The Asif Ramzi group of the Lashkar-e-Jhangvi has been the prime force behind attacks on Western targets in Pakistan. However, it lacks the terror expertise and the finances to carry out sustained attacks. Sources suggest that those Al Qaeda members still holed up in Pakistan, if they linked with the LJ, would be able to form an effective network to answer Zawahiri's calls.
Posted by: Fred Pruitt || 10/02/2003 00:07 || Comments || Link || E-Mail|| [6466 views] Top|| File under:
Two dead in bomb blast near Sui gas field
Two men were killed and nine injured when a bomb exploded near Sui gas field on Tuesday. Police said nine people of the Bugti tribe were going to Risaldar Village on a carrier when a planted bomb exploded 15 kilometres away from the Sui gas field.

Jehanzeb Bugti

and

Naurang Bugti

died instantly and the injured were taken to Nishtar Hospital and Quetta Hospital. Police found no evidence. The event has Sui gas field employees who must travel between Sui and Multan feeling threatened.


Sounds like it's time for Dire Revenge™ on them Mazari varmints!
Posted by: Fred Pruitt || 10/02/2003 00:07 || Comments || Link || E-Mail|| [6465 views] Top|| File under:
Pakistan proving Indian allegation by banning Jihadi organisations
Pakistan is giving proof to the Indian Government's allegations that it is involved in the activities of Jihadi organisations in Kashmir said Jamat-i-Islami Azad Kashmir Ameer Abdul Rashid Turabi on Wednesday. Speaking at a press conference, Mr Turabi said Kashmiris were struggling for their freedom and no non-Kashmiri was martyred in the 50 years of long struggle.


Then his lips fell off...

As such, there was no reason to ban the organisations in Pakistan and this ill-conceived act by Pakistan had confirmed Indian charges on intrusion, he added.


Did that statement make any sense?... Didn't think so.

Mr Turabi said since Israeli Prime Minister Sharon visited India, bombings in occupied Kashmir had increased and almost 22 people died daily.


So obviously it's his fault...

Mr Turabi said India was not sincere in holding talks with Pakistan and resolving disputes and it had attempted to hoodwink the world by initiating the friendship move. Mr Turabi said Pakistan should have announced its stance on Kashmir two years ago, when the Afghan Policy was changed. He said the Kashmir cause was hurt because of the bargaining between Pakistan and America.
Posted by: Fred Pruitt || 10/02/2003 00:07 || Comments || Link || E-Mail|| [6465 views] Top|| File under:
Gulf between West and Islam widening: Pakistani envoy
Munir Akram, Pakistan's permanent representative to the

United Nations

, told the OIC Foreign Minister's Annual Coordination Meeting on Tuesday that the gulf between Islam and the West was widening and some states had exploited the orchestrated campaign against Islam to justify the suppression of their Muslim minorities.


"Yeah! Just look at... ummm..."

Speaking on behalf of Foreign Minister Khurshid Mehmood Kasuri who has to travel to Washington with the prime minister of Pakistan, Mr Akram said, "Legitimate struggles for the right to self-determination, as in Palestine and Kashmir, are being projected as extremist or even terrorist movements. The need for revival and resurgence of Islam which was never greater can be achieved only through social development, political reforms and economic advancement of the Islamic world."


Paleostine and Kashmir. Yup. That's the ticket — perfect examples of legitimate struggles, carried out through legitimate means.

Mr Akram said President

Pervez Musharraf

had proposed the strategy of "enlightened moderation', involving socio-economic and human development in the Islamic world and simultaneous action by the international community, including the UN, to promote solutions to conflicts and disputes afflicting the Islamic world on the basis of justice and international legality, to prevent discrimination against Muslims and against their religion, Islam, and to support the development efforts of the Islamic countries. He said, "We must remain firm in defending just Islamic causes. There should be no compromise on our solidarity and support for the right of self-determination of the people of Palestine and Kashmir. We should forcefully resist efforts to de-legitimise the struggle for self-determination by depicting it as terrorism."


"... no matter how many people are blown up or have their heads cut off!"

Pakistan, he stressed, remains deeply concerned at the precarious security situation in Iraq. The Iraqi people, through an inclusive political process, must be enabled to determine their own future, structure of governance, and to assume the responsibilities for the administration and disposal of its own resources. He called for a central role for the UN in Iraq.

Posted by: Fred Pruitt || 10/02/2003 00:07 || Comments || Link || E-Mail|| [6466 views] Top|| File under:
Explosion Injures Leader of Indian State
A half-dozen land mines exploded Wednesday near a motorcade carrying the leader of India's southern Andhra Pradesh state, injuring him and three other officials. State chief minister Chandrababu Naidu suffered a leg injury and a broken collar bone, said state home minister, T. Devender Goud. Naidu, a key ally of Prime Minister Atal Bihari Vajpayee, is seen as a rising star in Indian politics.


Sounds like he was almost a cinder...

Naidu was in a motorcade of 23 vehicles traveling in a forest when the blast occurred. He was shielded by the armor of his bulletproof car, which bore the brunt of the explosion. Two lawmakers traveling with Naidu and a member of his state Cabinet were seriously hurt, police said. S.R. Sukumara, inspector general of police, said six mines were triggered by remote control. Goud said there was "no doubt" that the separatist Peoples War Group was responsible. The Maoist guerrillas are fighting for separate socialist regimes in five Indian states.
Posted by: Fred Pruitt || 10/02/2003 00:07 || Comments || Link || E-Mail|| [6462 views] Top|| File under:
Iraq
BBC Reports US and Turkey to Slap PKK Upside the Head
Turkey and the US have agreed on an action-plan to eradicate the Kurdish paramilitary group, the PKK.
The group is thought to have around 5,000 members living in northern Iraq.

Ever since the US occupied Iraq, Turkey has been pressing Washington to crack down on the group which both countries designate as terrorist.

Details of the plan are not clear, but a US official said any military action would be carried out by US troops.
Any large scale Turkish military presence in northern Iraq would be opposed by the Kurdish groups which currently run the area.

Bitter war

This agreement is important for Turkey, as it marks a new stage in its long battle with the PKK.

It is also a sign of improving relations with the US.

The agreement will almost certainly help the Turkish Government in its efforts to persuade parliament to send Turkish troops to help out the US-led coalition.

The parliament will probably consider a request for around 10,000 troops later this month. US kills 5,000 PKK and get 10,000 Turkish troops. Its a two-for.

Turkey and the PKK fought a bitter war for more than a decade.

More than 30,000 people were killed, and over a million displaced from their homes - largely in the predominantly Kurdish southeastern part of the country.

The PKK have long sought refuge from Turkish troops in the mountains of northern Iraq.

As the anti-Sadaam Khurds got refuge in Iran and the anit-Iranian khurds got refuge in Iraq. That worked well when the groups we're fighting each other and splintering off, extorting locals and smuggling.




Posted by: Super Hose || 10/02/2003 7:35:40 PM || Comments || Link || E-Mail|| [6487 views] Top|| File under:
Guardian Article Demonstrates Little Understanding of Economics andWar
Editted for length but not for stupidity.

Julian Borger in Washington
Wednesday October 1, 2003
The Guardian

Former US government officials with close connections to the Bush family have set up a consultancy with the former Thatcher aide Lord Powell to advise companies how to win contracts in the $87bn (£52bn) effort to rebuild Iraq.
The emergence of New Bridge Strategies has intensified criticism that the Bush administration is putting cronyism before either Iraqi or US national interests.

This smacks of totally ineffective cronyism. For effective cronyism the bid process has to be in the bag and the advisory group would be secret so that only the cronyies could get advice.



The initial reconstruction contracts in Iraq went exclusively to US corporations.

They included Halliburton, Vice-President Dick Cheney's former company, which won a $500,000 deal to put out oil fires and provide services for US troops without having to go through a competitive bidding process.

zzzzzzzzzzz


The scope for western firms to do business in Iraq was widened considerably last month when the Iraqi governing council announced that companies operating in Iraq could be entirely owned by foreign companies.

Shouldn't the cronyies be mad that the scope of competition is being widened?



On its website New Bridge Strategies describes itself as "a unique company that was created specifically with the aim of assisting clients to evaluate and take advantage of business opportunities in the Middle East following the conclusion of the US-led war in Iraq".

Sounds good.



"Its activities will seek to expedite the creation of free and fair markets and new economic growth in Iraq, consistent with the policies of the Bush administration," the statement declares.

I'm onboard.



"The opportunities evolving in Iraq today are of such an unprecedented nature and scope that no other existing firm has the necessary skills and experience to be effective both in the United States and on the ground in Iraq."

Don't be pissing off the Guardian by including only positive info about your company on the company website. Let's see some fair and balanced advertising. Say something nice about other advisory companies.



The website advertises the political connections of its board members, particularly its chairman and director, Joe Allbaugh.


There you go again. Tooting your own horn on your website.



Mr Allbaugh was George Bush's campaign manager in the 2000 presidential election and formerly part of the "iron triangle" of close Bush aides which included Karl Rove and Karen Hughes.

In the first two years of Mr Bush's presidency Mr Allbaugh ran the federal emergency management agency.

The company's vice-chairman is Edward Rogers, who was a deputy assistant to the first President George Bush and an executive assistant to the White House chief of staff.

Sounds like they got a good team. I bet this who advisor/lobbiest trend catches on. Probably should stick with the Lobbism moniker as Cronyism doesn't have the same ring.



Snip

Paul Krugman, a New York Times commentator and frequent critic of the Bush administration, described the company as forming part of a long list of examples of Bush "cronyism".

He said the former law firm of Douglas Feith, a senior Pentagon official who was instrumental in pushing the case for war, was also competing for postwar business.

He pointed to the exclusive contract for restoring Iraq's electricity supply given to Bechtel, "whose Republican ties are almost as strong as Halliburton's".

Nothing like winning an exclusive contract for construction under fire.



He said the decision not to let local contractors bid for some of the work was part of the reason Iraq was suffering so many blackouts.

Was kind of hard to get the local Iraqi guys to return the bid packages before the war. Does Mr. Krugman understand that all construction in Iraq was accomplshed by the army? Anyway, the administration has included this in its lessons learned and is currently negotiating with contractors in Syria and Iran.



The US army have also complained that the practice of subcontracting the supply of rations and clothing has led to significant delays and hardships for the troops, because private contractors, fearful for their own safety, have failed to turn up in Iraq.

Obviously, we need open bidding by companies that don't deliver or work in war zones.



Mr Krugman wrote: "The really important thing is that cronyism is warping policy: by treating contracts as prizes to be handed to their friends, administration officials are delaying Iraq's recovery, with potentially catastrophic consequences."

The contracts are currently being bid - economically that is different than cronyism. Handing out contracts to frineds and family is cronyism. For more information about cronyism you can read any biography of Saddam Huissain not written in Iraq.



New Bridge Strategies had not returned calls from the Guardian by yesterday evening

But its president, John Howland, has assured the New York Times that it is not seeking to promote its political connections to drum up business.

He added that although Mr Allbaugh had spent most of his career in politics, "there's a lot of cross-pollination between that world and the one that exists in Iraq today."

Hopefully, many companies will participate in the rebuilding process. I predict that these companies will end up hiring actual Iraqis and that these Iraqis will be paid wages. As the process unfolds some of this money will be spent on goods and services bought from other Iraqis....


Posted by: Superhose || 10/02/2003 2:27:02 PM || Comments || Link || E-Mail|| [6467 views] Top|| File under:
Weekly Standard: Al-Qaeda POWs were held in western Iraq
by Christian Lowe, The Weekly Standard


EFL




President Bush

stated in a September 7 speech to the nation that Iraq has become the central front in the war on terrorism and that terrorists aligned with

Osama bin Laden

and others like

al Qaeda

have crossed Iraq's borders. Paul Bremer, the chief of the Coalition Provisional Authority that oversees reconstruction in Iraq, buttressed Bush's claims, saying at a September 26 Pentagon briefing that "we do have almost 300 foreign—non-Iraqi detainees—third-country nationals in detention now, some of whom are terrorists, some of whom maybe just came as mercenaries."


I'm surprised the number is so low...

While the influence of foreign fighters has become a problem during America's occupation of Iraq, it's not a new one. One of the Bush team's arguments for invading Iraq and deposing

Saddam Hussein

was the presence of the Ansar al Islam group, who dominated a region in northeastern Iraq near the town of Halabja, by the Iranian border. And Ansar was a problem. During the war, teams from the 3rd Army Special Forces group fought pitched battles against Ansar, destroying their terrorist training camp after four days of fighting.


Waxing them from the air helped, too...

But this wasn't the only group of terrorists lurking in Iraq. From early April until mid-May, coalition special operations forces operated out of a compound called H-1 on the grounds of a captured Iraqi air base in western Iraq. The base was captured early in the war by Army Rangers who parachuted onto its runways and wiped out Iraqi resistance. Once secured, the commandos swept in and turned the base into an outpost . . . . They also turned H-1 into a POW camp. For one month, commando teams from the 5th Special Forces group, British and Australian Special Air Service, and CIA special tactics teams went out on raids designed to capture high-value human targets in the western desert along Highway 12, the main road between Baghdad and Syria. And they didn't come back empty handed. According to Army soldiers who administered the camp for the commandos, the prison held as many as 250 captives—nearly all of them foreign terrorists. They came from Iran, Syria, and other Middle Eastern countries and hailed from groups including Hamas, Hezbollah, and Islamic Jihad. The soldiers even reported capturing al Qaeda members.


"Bug zapper of the Middle East"... That was a nice turn of phrase, Steve and Frank...

During their detention at H-1, these prisoners were interrogated by Defense Intelligence Agency operatives and then shipped out of the country (via Saudi Arabia) to either Kuwait or Guantanamo Bay for further questioning. The ties between Saddam and terrorist groups can be seen all over Iraq. One camp used by soldiers outside the northern city of Balad displays Iraqi and Palestinian flags side by side in the arched entrance. Inside the barracks-like buildings, Arabic writing on the walls teaches would-be terrorists how to aim rockets at tanks and implores them to kill infidels. This one-time training camp is set up just yards from one of the town's biggest Sunni mosques.
Evidence that Iraq is the central battleground in the war on terrorism is beginning to trickle out, with reports of increased infiltration along the Syrian border and a surge in activity from a reconstituted Ansar al Islam. But many of these groups were already well established in Iraq before the war.
Posted by: Mike || 10/02/2003 6:57:24 AM || Comments || Link || E-Mail|| [6470 views] Top|| File under:
Saddam 'seen' five days ago
One day he'll be 'seen' by the 101st, after which he'll be 'killed.' EFL.


Saddam Hussein was reportedly seen in the northern Iraqi city of Kirkuk five days ago and is moving in increasingly smaller circles in order to evade capture, Jalal Talabani, a leading member of Iraq's governing council, said yesterday. Mr Talabani, who also heads the Patriotic Union of Kurdistan, one of two main groups controlling the Kurdish north of the country, told the Guardian that he had received unconfirmed reports that the ousted Iraqi dictator had sheltered last weekend among a Sunni Arab community on the outskirts of Kirkuk. He said: "Saddam has good relations with those Arabs whom he brought to Kirkuk to ethnically cleanse the city of Kurds and Turkomens."


I'm sure he does!


Saddam had been moving between the Hawija area and the Kirkuk plain, sheltering among Sunni Arab tribespeople and Ba'ath loyalists who had gone to ground there after the collapse of the regime.


Time for a few random checks of some Sunni tribespeoples. Perhaps we can upset Saddam's itinerary.


An officer with US forces stationed in Kirkuk yesterday said he was aware of the reported sighting but declined further speculation. "There have been many reports of Saddam around central Iraq. Some are plausible, others plainly not. We are conducting an ongoing operation for anyone, including the former leader, who presents a danger to stability in the country," he said.

US forces in Kirkuk - which comprises a volatile mix of Kurds (the majority), Turko-men and Arabs - have been watching the city closely after reports that Islamic extremists slipping across the border with Iran have been gathering there to join forces with Ba'athists for attacks against US and foreign targets in Iraq.


Time to bring down the flypaper and put up the bug-zapper.


Mr Talabani, said that since then Kurds had already assisted in the capture of several of the figures on the US 55 most-wanted list, including Taher Yassin Ramadan, the former Iraqi vice-president, Sultan Hashem, the former defence minister, and Uday and Qusay Hussein. Kurdish security officials had also been involved in the capture of many important lower ranking Ba'ath party officials as well as a number of suspected Islamic terrorists.

"Saddam cannot hide himself for ever," Mr Talabani said. "We are planning to get him."


Time for a little 'Whack-A-Mole'!


If Saddam is captured alive, Mr Talabani wants to see him tried in an Iraqi court. "I hope to see the war criminals tried in this country. And those who committed crimes in Kurdistan must be tried in Kurdistan," he said. "It must be our Nuremberg."


Okay with me.


But he said he opposed the death penalty for anyone found guilty of war crimes. "As a lawyer, I signed the global declaration against capital punishment. I remain committed to that signature."

On the broader security issue in Iraq, Mr Talabani urged the US forces to hand over internal security to Iraqis. "It's impossible for them to do it alone. I think it's better for the liberation forces to cooperate and coordinate with all Iraqi opposition forces especially those forces who have roots in the society. "The best way is to deliver the responsibility of internal security to the Iraqi forces and Iraqi courts. Give the new minister of the interior authority and we will cooperate with him as will all other Iraqi parties and groups who want stability."


Soon, maybe, but these security forces and courts have to prove themselves.
Posted by: Steve White || 10/02/2003 12:59:12 AM || Comments || Link || E-Mail|| [6465 views] Top|| File under:
Southeast Asia
Bali Bombing Organizer to Inspect Firing Squad from Wrong Side
A top organizer of last year's deadly nightclub attacks on Indonesia's Bali island was sentenced Thursday to death by firing squad. Ali Ghufron, alias Mukhlas, was ``proven guilty of planning a terrorist action ... and we the judges sentence him to death,'' Judge

Cokorda Rai Suamba

said. Ghufron is the third defendant in the case to be sentenced to death for the Oct. 12 attack that killed 202 people, mostly foreign tourists. Sixteen others have received prison terms ranging from seven years to life.


So long, Ali, the world will continue to spin upon its axis without you.




Give our regards to Himmler!
Posted by: Steve White || 10/02/2003 1:04:46 AM || Comments || Link || E-Mail|| [6462 views] Top|| File under:
Verdict due for Bali 'mastermind'
The last of the main suspects tried in connection with last year's Bali attacks is in court to hear the verdict of the judges. Mukhlas, also known as Ali Gufron, is possibly the most significant suspect in the nightclub bombings which killed 202 people. Prosecutors allege that he was the overall co-ordinator of the bombings - chairing the preparatory meetings, channelling funds to finance the attack, and approving the targets. They have asked that he be given the death penalty. The court in Bali is expected to announce its verdict at the end of Thursday's hearing.


Just shoot him. Get it over with...

The 43-year-old Islamic teacher has admitted involvement in the attack, but has denied that he played a direct role. He has claimed he just gave the bombers religious guidance.


"Yes. It is more holy to use C4, brothers!"

Mukhlas told an Indonesian court last month that he was only a "small fry terrorist" compared to the "big fish" of US President

George Bush

, Israeli Prime Minister

Ariel Sharon

and British Prime Minister

Tony Blair

.


Oh. Well. In that case, never mind...

Three other key suspects in the attack have already been found guilty. One of Mukhlas' brothers, Amrozi, has been sentenced to death, along with the bombings' "field commander", Imam Samudra. Mukhlas' other brother, Ali Imron, has been sentenced to life in prison.


Mother must be so proud...
Posted by: Fred Pruitt || 10/02/2003 00:19 || Comments || Link || E-Mail|| [6463 views] Top|| File under:
Terror Networks
Soddy-funded institutions
The Kingdom of Saudi Arabia has paid great attention to establishing mosques and Islamic propaganda centers, institutes and universities in a number of non-Islamic countries all over the world. Sure that this is the most effective way to spread Islamic culture and Arabic language, the Kingdom, under the leadership of the Custodian of the Two Holy Mosques King Fahd bin Abdul Aziz, has established 210 Islamic centers in non-Islamic countries in Europe, North and South America, Australia and Asia. Among the biggest is King Fahd Islamic Center in Malaga, Spain, on an area of 3,848 sq. m., whose foundation stone was laid in 1998. The university-like Center embraces academic, educational, cultural, and propagatory activities.


Like dehumanizing women and booming as many civilians as possible.


King Fahd has donated five million US dollars for the cost of the Islamic Center in Toronto, Canada, in addition to 1.5 million US dollars annually to run the facility.


We fund it too!?


The Islamic Center in Brasilia; King Fahd Cultural Islamic Center in Buenos Aires; King Fahd Cultural Islamic Center in Gibraltar; King Fahd Cultural Islamic Center in Mont La Jolly, France; King Fahd Islamic Center in Edinburgh, Scotland were built at the personal expense of the Custodian of the Two Holy Mosques King Fahd bin Abdul Aziz.


Sings: King Fahd! Born in desert quite bare, got "culture" spots everywhere King Fahd!


The Kingdom of Saudi Arabia has also contributed to the establishment of a number of Islamic centers e.g. The Islamic Center in Geneva; Islamic Cultural Center in Brussels; Islamic Center in Madrid; Islamic Center in New York; Islamic Center in Australia; Islamic Center in Zagreb, Croatia; Cultural Center in London; Islamic Center in Lisbon, Portugal; and Islamic Center in Vienna, Austria. In Africa, the Kingdom fully financed King Faisal Center in N'djamena, Chad, and contributed to the establishment of the Islamic Center in Abuja, Nigeria, and Islamic African Center in Khartoum, the Sudan.

In Asia, the Kingdom of Saudi Arabia has fully financed King Fahd Islamic Center in the Maldives, Islamic Center in Tokyo and contributed to the establishment of the Saudi Indonesian Center for Islamic Studies in Indonesia.
Of course in the Maldives. That's like 100% Sunni Muslim.
The Kingdom has established more than 1,359 mosques abroad at a cost of SR 820 million, notably King Fahd Mosque in Gibraltar; Mont La Jolly Mosque in France; King Fahd Mosque in Los Angeles; King Fahd Mosque in Edinburgh, Scotland; Islamic Center Mosque in Geneva, Switzerland at a cost of SR 16 million; the 4000-worshippers-capacity Brussels Mosque at a cost of SR 20 million; and Madrid Mosque, the biggest in the West. Other mosques partially financed by the Kingdom included mosques in Zagreb, Lisbon, Vienna, New York, Washington, Chicago, Maryland, Ohio, Virginia and 12 mosques in a number of countries in south America.


Gulp!


In Africa, the Islamic Solidarity Mosque was established in Mogadishu, Somalia, four mosques in main cities in Gabon, two mosques in Burkina Faso, Zanzibar Mosque in Tanzania and Grand Mosque in Senegal. Among mosques which received the Kingdom's or King Fahd's personal financial support are Leon Mosque in France (SR 11 million); King Faisal Mosque in Chad (SR 60m); King Faisal Mosque in Ghenia (SR 58m); Grand Mosque in Senegal (SR 12m); Farooee Mosque in Cameroon (SR 15.6m); Zanzibar Mosque in Tanzania (SR 10m); Bamako Mosque in Mali (SR 23m); Yaoundi Mosque in Cameroon (SR 5m); Al Azhar Mosque in Egypt (SR 14m for rehabilitation); Bilal Mosque in Los Angeles; repairs of the Rock Tomb and Omer bin Al Khattab Mosque in Al Quds; and Central Brent Mosque in Britain. King Fahd also established a number of scholarships and academic chairs in foreign prominent universities and colleges.


:jawdrop:


We can cite King Abdul Aziz Chair for Islamic Studies at the University of California, King Fahd Chair for Islamic Sharia Studies at the College of Law at Harvard University, King Fahd Chair for Studies at the Oriental and African Studies Institute at the University of London, and Prince Naif Department for Islamic Studies at the University of Moscow.


They're everywhere!


The Kingdom also established a number of Islamic academies abroad. Among them, are the Islamic Academy in Washington at a cost of 100 million US dollars, where multinational students are taking lessons. Now it accommodates 1,200 students, of which 549 are Saudis. The rest represent 29 nationalities; King Fahd Academy in London whose students belong to 40 nationalities; King Fahd Academy in Moscow; King Fahd Academy in Bonn, which cost 30 million German Marks. A number of institutes, designed to spread Islamic culture and the Arabic language were also opened in foreign countries to serve Islamic communities in non-Muslim countries. They include the Arab Islamic Institute in Tokyo, an affiliate of the Riyadh-based Imam Mohammed bin Saud Islamic University.


All for the purpose of spreading Wahhabism and the fascism it entails.


Moreover, there are several Islamic schools e.g. in South Korea where 20,000 Muslims have formed the Korea Islamic Federation. King Fahd has appropriated an annual donation worth 25,000 US dollars to the federation. There are also many Islamic institutes all over the world, most notably the Arab and Islamic Institutes in Washington, Indonesia, Ras Al Khaimah Emirate (UAE), Nouakchott (Mauritania), and Djibouti. The Institute of the History of Arab and Islamic Sciences in Frankfurt, Germany, receives an annual financial support from the Kingdom worth 15 million German Marks while the Arab World Institute in Paris receives considerable Saudi contribution to its annual budget.


And all peaceful, right?
Posted by: Katz || 10/02/2003 12:24:56 PM || Comments || Link || E-Mail|| [6471 views] Top|| File under:
Egyptian mufti sez kill those Jews...
There has been a recent reorganization of the highest echelons of Egypt's religious establishment: Sheikh Dr. Ali Guma has been appointed to the post of Egyptian Mufti, replacing Sheikh Dr. Ahmad Al-Tayyeb,who was appointed president of Al-Azhar University. Dr. Al-Tayyeb replaced Sheikh Dr. Ahmad Omar Hashem. The following is a review of a number of the mufti's statements:
It is Forbidden for a Muslim in the U.S. Military To Fight His Brother
Following the attacks of September 11, 2001 and the start of the war in Afghanistan, a debate arose among Muslim clerics regarding whether it was permitted for Muslims to serve in the U.S.'s armed forces and fight against Muslims in Afghanistan. Sheikh Guma objected to Muslims participating in the war as U.S. soldiers. In a Fatwa issued six days after the war began, Sheikh Gum'a wrote:

"
There is news that some of the Mujahideen [who fought] recently against the Communist forces are now behind the events that took place on September 11, 2001 in Washington and New York
 The U.S. set the columns of soldiers in motion and insisted on moving from suspicion to actual punishment


"The Prophet said: 'Do not go back after [my death] to being infidels who strike each other's necks.' When he was asked about civil war between Muslims, he said: 'If two Muslims fight with their swords and kill each other, the place of both the killer and the killed is in Hell.'

"A consensus emerged that it was forbidden for a Muslim to [fight] his brother. Even if the [brother's] guilt was proven, a Muslim is forbidden from fighting his brother, all the more so when it occurs as a result of propaganda and lies.

"A Hadith says: 'A Muslim is the brother of a Muslim; he does not abandon him and he does not give him away.' 
The Muslim soldier in the American army must refrain [from participating] in this war, and if he cannot, he must serve in the [logistic] ranks, and if he cannot, he must submit his resignation. If he is forced to [fight] and is among the combating ranks, he is forbidden from killing a Muslim with his weapon; if he kills him in error he must pay reparation. If he kills him intentionally, he has committed the sin of killing a Muslim intentionally."

He Who Carries Out Martyrdom Operations Against the Zionists is a Shahid
Sheikh Guma was one of the twenty-eight Al-Azhar clerics who signed a communiqué opposing the position of Al-Azhar Sheikh Muhammad Sayyed Tantawi, who has at times prohibited suicide bombings against Israeli civilians.

Sheikh Guma was also a signatory to the "Basic Announcement of the World Campaign For Resistance to Aggression," which stated: "The Islamic nation is, in the recent period, subject to cruel aggression on the part of the forces of oppression and tyranny, primarily the Zionist forces and the American administration, led by the extreme right, that acts to impose [their] hegemony on the nations and on the peoples and to change their curricula and their social systems
"

In an interview conducted in early July 2003 with the Egyptian newspaper Al-Haqiqa, Sheikh Guma discussed current political topics and offered his view on the issues of suicide bombings and the killing of foreigners:

Question: "Who has the authority to call for Jihad against the aggressors?"
Sheikh Gum'a: " The one with the authority to declare Jihad is the imam who has under his [command] a regular army capable of waging a war of regular armies. When the Prophet was in Mecca, he had no army, and therefore he could not declare Jihad
 that is, when there was a state of enmity between Muslims and the polytheists and there was harm caused to the believers by the polytheists, all the Prophet ordered his comrades to do was to say: 'You have your religion and we have our religion.'

"[But], when the army in Al-Madina was formed, there was land, there was a regime, and there was the capability to fight, the Prophet launched war


"The Prophet taught us that warfare can exist only under a flag, and that the one with the right to declare Jihad is the one with the flag. The one with the flag in our day is the president of the state, in every one of the [Muslim] countries. He, and the leaders at his side, are capable of assessing whether this war is beneficial or whether it leads to loss, whether the war will protect the Muslims or whether it will harm them
"

Question: "If so, what is the rule regarding a young man who infiltrates into the land of Palestine for the sake of Jihad without the permission of the ruler, and is killed?"
Sheikh Gum'a: "He is a Shahid, because Palestine is a special case and not the ordinary case existing in the world
 This is because in Palestine there is an enemy that rules the land. This rule is considered a crime by international conventions and resolutions


"The world has let the Jews spread corruption throughout the land and they have succeeded in obtaining international legitimacy to territories that were conquered after 1967
Israel is a special case that does not exist [anywhere else] on the face of the earth. We are facing a criminal occupation that is the source of terror."

Question: "And what is the ruling regarding the martyrdom [i.e. suicide] operations? Unfortunately, there have been those who have condemned them or demanded that they be stopped [i.e. the sheikh of Al-Azhar, Tantawi]."
Sheikh Guma: "The one who carries out Fedaii [martyrdom] operations against the Zionists and blows himself up is, without a doubt, a Shahid because he is defending his homeland against the occupying enemy who is supported by superpowers such as the U.S. and Britain."

Question: "Do you distinguish between Fedaii operations against military personnel and those carried out against so-called civilians among the Zionists?"
Sheikh Guma: " The Zionists themselves do not differentiate between civilian and military personnel. They have set the entire people to military service. The civilian settler who occupies land in a state of war is a Harbi [that is, a non-Muslim living in an area regarded as 'Dar Al-harb,' the 'domain of war,' in which Islam does not dominate and must therefore be fought until Islam dominates it]. Besides, everyone in Israel, civilians and military personnel, bear arms. That is, they are 'Ahl Al-Qital'[that is, those who deserve to be fought]."

Question: "Do you differentiate between operations carried out within the 1948 borders and operations carried out within the 1967 borders?"
Sheikh Guma: " Even Zionists do not differentiate. They occupied the entire territory. We differentiate when there is a difference, [but] there is no difference between Tel Aviv, Jerusalem, and Hebron."

Question: "Is it permitted to kill an Israeli traveling outside the borders of his land?"
Sheikh Guma: "Yes, it is permitted to kill him, because he is a Harbi and the Harbi spreads corruption throughout the face of the earth."

Question: "Even if he is wearing a diplomatic uniform, for example?"
Sheikh Guma: " He can wear a diplomatic uniform as much as he likes, but his blood is permitted. But permitting his blood does not mean that he must be killed; it only permits his killing."
Posted by: Fred Pruitt || 10/02/2003 00:07 || Comments || Link || E-Mail|| [6471 views] Top|| File under:
'Are We a Nation that Preaches Morality and Tolerance?'
A reformist Arab diplomat who writes under the pseudonym

Abu Ahmad Mustafa

continued his criticism of Muslim society in a September 13, 2003 article for the London Arabic-language daily Al-Sharq Al-Awsat. In the article he takes issue with Muslim society's view of life as a transitional stage leading to the hereafter. The following are excerpts from the article:
The Distance Between Words and Deeds
"The calls to hate and kill the other [that come] at the end of each prayer session and at every opportunity are camouflaged with the assertion that we are a tolerant nation that commands promoting virtue and preventing vice. Why then are our deeds so different from our words? In his day, the Saudi philosopher Abdallah Al-Qassimi said many times that 'the greatest distance [between two points] in the world is the distance between an Arab's words and his deeds.' We have become accustomed to not asking questions and not searching for the truth, doing so only when this suits our personal desires and motivations. We demand that others adopt the moral standards advocated by Islam, yet we do not implement them at all. We preach love, [yet] we read of a battle waged by a [political] party bearing the name of Allah [against another political party]
 The interested parties intervene and call the ones who are killed Shahids. Is there a greater disgrace?

"When someone who murders, spills blood, and slashes the bellies of Palestinian children, women, and the elderly is himself murdered, all lament his death and decorate him with medals of honor and excellence as [a hero] of pan-Arab nationalism. Do we need any more examples?
"

Our Websites Provoke Nausea
"We must examine our history, our books, and our stories with an open mind [and] without hatred of the other. [We] must not refrain from depicting [the other] positively. We have no choice than to do so if we want to create a peaceful society with peace of mind. Anyone who reads with objective eyes our websites, which we have put to such bad use, will be nauseated by the hatred for the other. [These] sites are full of invective and revilement that does not [spare] even the righteous caliphs, who are described with the ugliest of depictions. Under the catchphrase, 'Islam is the solution' [our] websites [are] full of wailing and lamentation for a man killed in a battle that has no connection to religion and whose background has no connection to Islam!"

Islam is Not the Answer
"The answer does not lie in Islam; it is hidden in sick minds brainwashed with hatred for the brethren living nearby and peoples living thousands of miles away. What was it that drove a mentally ill man to destroy buildings that housed companies employing people of different religions, among them Muslims, who have no connection whatsoever to his sick ideas and opinions – an act that caused the deaths of some 3,000 innocents? [Consider, for example] a country that calls itself Muslim violating the basic rights of its [own] citizens and taking pride in its defense of the rights of Muslims in Palestine, Afghanistan, and Chechnya! After all, what is the Chechens' story? Didn't we learn [the lesson] from our failure in Afghanistan, and [didn't we] repeat [the failure] yet again in Chechnya?"

Our Battles Are Not the World's Battles
"How can an intelligent person state or assert that we are a nation that preaches love among people [when] in our own home, [we] carry out ugly deeds and are silent about the disgrace? Imperialism is not to blame for the contempt for and squandering of our resources on imaginary projects and on compensation for foolish acts. What is to blame is the culture of submission suckled from the clerics of past and from the idols of today. We cannot rid ourselves of [this culture] because our revolutionaries continue to exploit the clerics and use their Fatwas for their own purposes. Throughout the world, people are fighting for [issues such as] improving education, increasing funding for scientific research, and improving infrastructure, while our struggles are connected to the past – not to health, not to education, not to sewage [systems], not to clean water, not to human rights, not to general freedoms, and not to political reform
 Today's reality is that we live in a situation in which most of our thinking is directed towards what happens after death, [as we] consider [life only] a transitional stage. The importance [of life] is not, in our view, equal to the importance of what [awaits us] in the stage following death. "If that is their solution, may they go in peace..."
With those kinds of opinions, he'd better continue using a pseudonym. Somebody's going to fatwah his ass and he'll move on to the afterlife, too — leaving Arab thought even more sterile than it already is.
Posted by: Fred Pruitt || 10/02/2003 00:07 || Comments || Link || E-Mail|| [6470 views] Top|| File under:
Middle East
Arafat's "investments"
Original here.

The next time you hear the Palestinians and their supporters bemoaning how Israel's determination to defend itself against terror has "crippled" the Palestinian economy, consider a new report from the International Monetary Fund.

The IMF recently disclosed that its own audit uncovered the fact that Palestinian Authority President Yasser Arafat between 1995 and 2000 diverted fully $591 million from the PA budget into a special bank account under his personal control.

That's nearly $100 million a year!

Talking about hitting the lottery.

According to the IMF's Karim Nashashibi, the money - which came from tax revenues collected by Israel and turned over to Arafat - was used to invest in 69 domestic and foreign commercial companies, whose actual owners were not disclosed.
Posted by: Alex || 10/02/2003 7:09:42 PM || Comments || Link || E-Mail|| [6487 views] Top|| File under:
Africa: West
Confused Protesters Accidently Back Government Ivory Coast
EFL

ABIDJAN, Ivory Coast -- Tens of thousands of demonstrators surged into Ivory Coast's commercial center Thursday for the largest pro-government rally in months, a sign of increasing tensions over a stalled power-sharing agreement with rebels.
Does anyone know of a power-sharing agreement that has worked?

Authorities closed highways leading into the skyscraper-lined downtown, allowing a crowd of apparently more than 70,000 to flow into a central square for a rally against rebels, who have divided the West African country.

The crowd from ANSWER must have been addled with jet-lag. It's the rebels you fools; you must side with the rebel forces!!!



"We don't want the rebels. We're tired of rebels," said one protester, Pipo N'Zagi, whose skin was smeared with traditional mud-colored paint.

Shopkeepers closed stores downtown ahead of the rally, fearing repeats of past violence by pro-government youth groups.

Maybe the kids were exchange students from NK.



Security forces stood by with automatic weapons, clubs, whips and ropes to prevent violence among demonstrators draped in the orange, white and green of Ivory Coast's flag.

Can't be violent when you're unconscious.



Posted by: Super Hose || 10/02/2003 6:21:11 PM || Comments || Link || E-Mail|| [6507 views] Top|| File under:
Middle East
Paleo medicine: BLAM!
JPost; reg. req'd.


In the second incident of its kind in recent weeks, masked men belonging to the Fatah militant organization stormed a Ramallah Hospital on Wednesday night and shot dead a Palestinian patient suspected of collaboration with Israel.


"Is he defenseless yet, Mahmoud?" "Yes, Achmed." "All righty then, let's do it."


Two weeks ago, masked men from Fatah's armed wing, Aksa Martyrs Brigades, raided the Tulkarm Hospital and shot dead 27-year-old Fida Tirawi while he was undergoing surgery. Tirawi, who belonged to the same group, was killed as part of a dispute between rival groups affiliated with the Aksa Martyrs Brigades in the area.


Ah, internal politics.


In the Ramallah incident, eyewitnesses said four men armed with M-16 assault rifles and pistols stormed the local hospital in search of 25-year-old Nasser Kalawleh, a resident of the village of Judaideh in the Jenin district.


They're used to attacking hospital patients, aren't they?


Kalawleh was brought to hospital after Fatah gunmen in Jenin tried to kill him on suspicion of collaboration with Israel. He was first taken to a hospital in Jenin, but was transferred to Ramallah for fear that the assailants would catch up with him there.


They caught up with him anyway.


A doctor in the Ramallah hospital said Kalawleh had been shot in the leg outside his home in Judaideh and was admitted to hospital a few days ago. He said the armed men shot Kalawleh while he was lying in bed.


Of course! They go out of their way to plug the defenseless, so



Sources in the village said the victim was suspected of passing on information to Israeli security forces about the movements of Palestinians involved in terrorism in Judaideh and other nearby villages.


He was suspected of helping the Good Guys™, so they killed him.


Last month Kalawleh was abducted and brutally interrogated by members of the Al Aksa Martyrs Brigades in Jenin, who accused him of working with Israeli security forces. Sources close to the group claimed on Thursday that Kalawleh had confessed to being an informant and even expressed remorse. They also claimed that he was responsible for the death of senior Hamas activist Qais Odwan, who was killed by the IDF during Operation Defensive Shield last year.


Odwan got what he had coming.


The Aksa Martyrs Brigades issued a statement claiming responsibility for the "execution" of Kalawleh in the Ramallah hospital. The group said the man was an Israeli "spy" and therefore deserved to die. Kalawleh is the fourth Palestinian killed by the Fatah group in Ramallah over the past three months.


So they've killed others. Assholes(to put it mildly).
Posted by: Katz || 10/02/2003 3:01:15 PM || Comments || Link || E-Mail|| [6463 views] Top|| File under:
Home Front
Moussaoui to continue breathing
(AP) - A federal judge on Thursday barred the government from seeking the death penalty for terrorism accomplice suspect Zacarias Moussaoui, inflicting a major defeat on the government for refusing to let the defendant question three al-Qaida prisoners. U.S. District Judge Leonie Brinkema rejected a more severe option to dismiss all charges. The government had acknowledged dismissal would be appropriate, so there could be a quick appeal of her earlier ruling grantings Moussaoui access to the prisoners.
Posted by: Katz || 10/02/2003 2:53:58 PM || Comments || Link || E-Mail|| [6465 views] Top|| File under:
House doesn't like extra-vicious infanticide procedure
(Reuters) - The U.S. House of Representatives on Thursday approved a ban on "partial birth abortions," bringing anti-abortion forces within easy reach of a long-sought victory. The U.S. Senate is expected to act within weeks, sending it to President Bush, who plans to sign it. If the bill withstands legal challenges, it would be the first time a specific form of abortion has been criminalized since the 1973 Supreme Court Roe v. Wade ruling upholding infanticide abortion rights.


And about time, too.
Posted by: Katz || 10/02/2003 2:52:31 PM || Comments || Link || E-Mail|| [6480 views] Top|| File under:
Seattle cops nab home invasion robbers in act
For the "War on Domestic Terror" file. Edited for brevity.


It's the stuff most citizens see only on television or film -- two cops kicking in a door, entering a dark room filled with bad guys carrying guns. It's what Seattle police Officers Darryl D'Ambrosia and John Davidge did early yesterday morning, and investigators believe their bravery may have ended a recent spree of home-invasion robberies. "It's the most frightening kind of crime that citizens can contemplate," Deputy Chief Clark Kimmerer said yesterday of the six cases believed to be connected to the four men arrested yesterday. On Sept. 4, 7 and 15, at least four families in Seattle, Burien and Skyway were robbed in their own homes. The pattern was similar -- a group of robbers would burst into the home, tie up the residents and demand cash and jewelry. In one case, the robbers entered using a garage-door opener left in the family car outside. In another case, one fired off a single shot before leaving. And in yet another robbery, the thieves tied up a 5-year-old boy, threatening to kill both him and his father. Police and King County sheriff's detectives had been comparing notes almost from the start. Yesterday, that collaboration appeared to pay off.


Not exactly WoT-related, but the savagery of these crimes and their increasing popuarity (hitting us in Western PA, too) have got me incensed. I'd like to see all home invaders get a face full of 00 buckshot.
Posted by: Dar || 10/02/2003 2:29:58 PM || Comments || Link || E-Mail|| [6488 views] Top|| File under:
Middle East
Paleo Thinkpol are acrobats.
Two new Palestinian thought police graduates leap over colleagues during a demonstration of their skills at the graduation ceremony in Gaza City Thursday, Oct. 2, 2003. The graduates are part of the police force of the Palestinian Authority.


So they have skills besides killing dissenters and Jews! I didn't know that!
Posted by: Katz || 10/02/2003 2:06:51 PM || Comments || Link || E-Mail|| [6477 views] Top|| File under:
International
Nigerians happiest people on Earth. Really.
LONDON, Oct. 1 — People in Latin America, Western Europe and North America are happier than their counterparts in Eastern Europe and Russia, according to a British study. An analysis of levels of happiness in more than 65 countries by the World Values Survey shows Nigeria has the highest percentage of happy people followed by Mexico, Venezuela, El Salvador and Puerto Rico, while Russia, Armenia and Romania have the fewest.
The survey is a worldwide investigation of sociocultural and political change conducted about every four years by an international network of social scientists. It includes questions about how happy people are and how satisfied they are with their lives.
It showed that average happiness has remained virtually the same in industrialized countries since World War Two, although incomes have risen.
The exception is Denmark, where people have become more satisfied with life over the last three decades.
Researchers believe the unchanging trend is linked to consumerism.
"Survey after survey has shown that the desire for material goods, which has increased hand in hand with average income, is a happiness suppressant," the magazine added.


And Shari'a isn't?
Posted by: Katz || 10/02/2003 12:27:52 PM || Comments || Link || E-Mail|| [6470 views] Top|| File under:
Middle East
More Arabic moonbattery
EFL. Hat tip LGF


Now that British rule has been brought to an end, the opponents of Ahmadiyyat have invented a new charge that the Ahmadis are the agents of Israel.

In this context it is worthy of note that the first voice raised against the establishment of Israel was the voice of the Ahmadiyya Community, yet its opponents feel no compunction in charging it with being the agents of Israel. When the question of Palestine was raised in the United Nations, Chaudhry Muhammad Zafrulla Khan, a devoted Ahmadi, was enabled by divine grace to deliver a powerful speech on 9 October 1947 in the Committee of the United Nations Assembly that was dealing with the problem, in which he put forward the case of the Palestine Arabs with great ability. The Nawai Waqt of October 12 1947 commented:

The special correspondence of Reuter has reported that after the speech of Muhammad Zafrulla Khan, the Pakistani delegate, the Committee of the General Assembly of the United Nations dealing with the question has been confronted with an awkward situation. Till the delegation of the United States declares its position with reference to the problem, other delegations are not prepared to speak. The United States delegate is not ready to speak till President Truman and the Secretary of State, Mr. George Marshall, and the U.S. delegation itself agree upon a united stand. The Chairman of the Committee, Dr. Herbert Evatt, of Australia, expressed his uneasiness at the debate appearing to have arrived prematurely at its end. The U.S. delegate remained sitting silent as if his lips had been sealed. Such a situation is unprecedented in the United Nations. The Pakistani delegate expressed the view of other delegations when in his annoyance he suggested that as leading delegates were reluctant to speak the general debate on the question of Palestine might be closed.

The same organ wrote:

The speech delivered by Muhammad Zafrulla Khan, leader of the Pakistan delegation, in the Committee of the UN General Assembly on the question of Palestine was most outstanding in every respect. He spoke for one hundred and fifteen minutes. When he finished his speech an Arab representative said that this was the best speech on the case of the Arabs and that he had not so far heard any such outstanding statement of their case.

Muhammad Zafrulla Khan devoted the greater part of his speech to arguing against the partition of Palestine. During the course of his speech the faces of Arab representatives shone with pleasure. At the end of the speech the delegates of Arab countnes shook him by the hand and felicitated him on his glorious speech. A British delegate sent a message to Zafrulla Khan that his speech was outstanding and that he would request to be furnished with a copy of it so that he might study it with great care.

This historic speech of Ch. Muhammad Zafrulla Khan presented the true aspects of the problem of Palestine before the United Nations and the delegations of several member countries made up their minds in pursuance of it to vote against the partition of Palestine, but thereafter some of them changed their minds under pressure from the great powers.

On 9 December 1947, Ch. Muhammad Zafrulla Khan delivered an address on the subject of Palestine in the Government College Lahore which was reported in the Nawai Waqt of 11 December in the following terms:

Ch. Muhammad Zafrulla Khan, leader of the Pakistan delegation to the Assembly of the United Nations, spoke at length on all aspects of the problem of Palestine. He condemned the resolution of the UN General Assembly recommending the partition of Palestine as entirely unjust. Speaking at the Government College Lahore, he expressed great regret that the United States Government procured the recommendation of the United Nations in support of the partition of Palestine by exercising undue pressure on some of the small Powers, members of the United Nations. He said that Palestine had been made a pawn in the election politics of the United States. He pointed out that in the proposed Jewish State to be set up in Palestine, not only will a large Arab minority be subjected to Jewish domination but the economy of the country will pass under international control which would be an illegal development.


Then his lips fell off


He explained that on 26 November it was certain that the resolution could not be carried and its supporters were convinced that it would be defeated) but that at the last moment the voting was unnecessarily postponed to 28 November so that pressure could be exercised on some of the member states that they should give up their opposition to the resolution and vote in support of it. He mentioned that on 28 November the representative of Haiti met him after the voting and with tears literally running down his cheeks made his apology that he had not been left free to vote in accordance with his original instructions. Several other delegates confessed that they had been compelled to vote in support of the resolution under great pressure.


Sigh
 Another Middle Eastern beauzeau with an autoimmune reaction to brain tissue.
Posted by: Katz || 10/02/2003 11:46:05 AM || Comments || Link || E-Mail|| [6522 views] Top|| File under:
Home Front
Student can wear "Bush: Terrorist" t-shirt
Hat tip: Drudge. Edited for brevity.


A high school student has the right to wear a T-shirt to school with the face of President Bush and the words "International Terrorist" on the front, a federal judge ruled. "There is no evidence that the T-shirt created any disturbance or disruption," U.S. District Judge Patrick J. Duggan said in the ruling released Wednesday by the American Civil Liberties Union of Michigan, which sued the Dearborn school district on behalf of Bretton Barber. An assistant principal had ordered Barber in February to conceal the anti-Bush message or go home. Dearborn High said it worried about inflaming passions at the suburban Detroit school, where a majority of students are Arab-American. But, the judge said, "The record does not reveal any basis for (the assistant principal's) fear aside from his belief that the T-shirt conveyed an unpopular political message."


I'm fine with this ruling. But will he stop claiming he's being repressed and censored and that America is turning into Nazi Germany? Any bets?
Posted by: Dar || 10/02/2003 11:45:21 AM || Comments || Link || E-Mail|| [6485 views] Top|| File under:
Revolutionary Cells Press Release
Thanks to Tim Blair for the tip:
In an anonymous email posted on the Internet, the shadowy Revolutionary Cells group took credit for a September 25 bombing of a health product distributor and for an August 28 pipe-bomb attack on a biotech firm. In their e-mail, posted on the website of Bite Back magazine, Revolutionary Cells threatened to double the size of its bombs targeting the companies in the future.


Here's the e-mail in full:
"On the night of September 25th volunteers from the Revolutionary Cells attacked a subsidiary of a notorious HLS client, Yamanouchi. We left an approximately 10lb ammonium nitrate bomb strapped with nails outside of Shaklee Inc, whose CEO is both the CEO for Shaklee and Yamanouchi Consumer Inc. We gave all of the customers the chance, the choice, to withdraw their business from HLS. Now you all will have to reap what you have sown. All customers and their families are considered legitimate targets.


Same to you, pal


Hey Sean Lance, and the rest of the Chiron team, how are you sleeping? You never know when your house, your car even, might go boom. Who knows, that new car in the parking lot may be packed with explosives. Or maybe it will be a shot in the dark.

We have given all of the collaborators a chance to withdraw from their relations from HLS. We will now be doubling the size of every device we make. Today it is 10lbs, tomorrow 20....until your buildings are nothing more than rubble. It is time for this war to truely have two sides. No more will all of the killing be done by the oppressors, now the oppressed will strike back. We will be non-violent when the these people are non-violent to the animal nations.


Animal nations? Puppystan?


In memory of all of those fallen before us in the war for liberation: Jill Phipps (animal activist), Barry Horne (ALF), Olaia Kastresana (ETA), Arkaitz Otazua (ETA), Angayarkanni (LTTE), Babu (LTTE), Bobby Sands (IRA), Patsy O'Hara (INLA), Carlos Guiliani (anti-globilization martyr), Lee Kyung-hae (farmer and anti-globablization victim), and many more on numerous other fronts. We won't forget you, we won't let your deaths be in vain.


Read the list, note that it's not just about animals anymore.



Gora Euskadi Ta Askatasuna!
Up the Real IRA!
Long live the Popular Front for the Liberation of Palestine!
Viva La Fuerzas Armadas Revolucionarias de Colombia!
Long live the Frontu Di Liberazione Naziunalista Corsu!
For the creation of Revolutionary Cells!
For Humyn, Earth & Animal Liberation!



Humyn? Oh, the "man" in "human" is sexist, silly me.


Bringing the bomb and the bullet back into amerikan politics, Revolutionary Cells --animal liberation brigade----
I think they are pretty clear on what they are, but for those who still don't get it, they've included a mission statement.
The revolutionary cells exists as a front group for militants across the liberationary movement spectrum. We are anarchists, communists, anti-racists, animal liberationists, earth liberationists, luddites, feminists, queer liberationists, and many more things across various other fronts. Where ever there is oppression there are those unwilling to idly stand by and let it occur, and those people make up the nucleus of the revolutionary cells.

Who are the revolutionary cells? It is an anti-gmo activist destroying a gmo crop, it is a basque youth driving a car packed with explosives destined for a spanish politician, it is a queer bashing back, a rape victim putting a bullet in the rapist, a corsican nationalist planting a bomb at a french bank, it is a cincinatti riot in response to police brutality, an animal liberationist shooting a vivisector dead on his doorstep. In short it is the spirit of resistance realized. It is moving from politics to praxis. Anyone who takes part in the war against the oppressive heirarchies in this world can consider themselves a member of the Revolutionary Cells.

Revolutionary Cells Guidelines:
1. To take strategic direct action (be it non-violent or not) against the oppressive institutions that permeate the world.
2. Make every effort to minimize non-target casualties, be they human or non-human.
NOTE: minimize non-target casualties = try to keep the dead bystanders to a minimum, if you can. No limit on target casualties though.
3. Respect a diversity of tactics, whether they be non-violent or not.


Diversity is important, don't ya know.


4. Any underground activist fighting for the liberation of the humyn, earth or animal nations may consider themselves a Revolutionary Cells volunteer."
I think we can safely add them to the "shoot on sight" list.
Posted by: Steve || 10/02/2003 11:35:07 AM || Comments || Link || E-Mail|| [6480 views] Top|| File under:
Deportation policy irks Texas lawmakers, Mexican government
Hattip to WND


An experimental program that shipped thousands of undocumented Mexican immigrants from Arizona to Texas for deportation accomplished its purpose by reducing migrant deaths in Arizona, U.S. Border Patrol officials said.


Meets humanitarian muster.


They also credit the controversial Lateral Repatriation Program, which officially ended Tuesday, with discouraging hundreds of undocumented immigrants from attempting to re-enter the country illegally through Arizona.


Keeps out more illegals. Looking good.


But top Texas lawmakers and other critics said the program only shifted Arizona's illegal immigration problem to Texas. They claim it was a waste of taxpayer dollars.


Utoh gutterball.


The program also is a sore subject with the Mexican government. It charged that children were separated from their families and that thousands of Mexicans were dumped far from home.


Were they dumped any farther from home then they intended to go when they snuck across the border?


And it remains to be seen whether most undocumented immigrants will give up trying to illegally enter the United States.


That really would be contingent on the Mexican governemnt's efforts to not have their country suck so much @#$%.


Border Patrol officials began the program Sept. 8 in response to the high number of migrant deaths in the southern Arizona desert, a popular crossing point for undocumented immigrants and smugglers. They have not decided whether to restart the program.


Restart the program immediately. It seems to be making all the right people angry.


The agency moved about 6,239 undocumented Mexican immigrants arrested in Arizona to four Texas border cities - El Paso, Del Rio, Laredo and McAllen - between Sept. 8 and Sept. 30. Chartered planes were used at a cost of $28,000 per flight.


Did each passenger have to show a photo ID? Also, Did the flights include a meal or just a small package of peanuts?


Only 80 of the immigrants who were deported in Texas attempted to re-enter through Texas and even fewer returned to Arizona, said Mario Villarreal, a spokesman with the Bureau of Customs and Border Protection, which includes the Border Patrol.


Sounds good.


He said federal officials were not surprised at the program's success because a similar tactic deterred undocumented immigrants in San Diego and Texas. He said moving immigrants hundreds of miles away discourages most from trying to re-enter the country and results in fewer deaths.


It makes them have to buy bus tickets to get back home, too...

That would be welcome news in Arizona, where a record number of migrants - 151 - died attempting to cross the Arizona border during the 2003 fiscal year, which ended Tuesday.


Does this include the illegals that got cooked in the locked semi-trailer?


In the western Arizona desert corridor, the region with the highest number of migrant deaths, only one person was found dead last month, compared to 10 who died during the same period last year, said Villarreal. He said arrests of undocumented immigrants in the Tucson sector, which includes almost the entire state, also dropped to 915 in September compared with 1,100 during the same month last year. "We think the program was extremely successful, but we will evaluate it before we take any further action," Villarreal said.


I'm still trying to figure why we're responsible when they drop dead trying to sneak into the country. Does somebody from the U.S. tell them the desert's different on the other side of the border?

GOP Sens. Kay Bailey Hutchison and John Cornyn of Texas said top Homeland Security Department officials assured them that local officials would be consulted if the program is restarted next year.


Lets shoot for December next year.


That's not enough for Rep. Henry Bonilla, R-Texas, a vocal critic of the program.


Sounds like there is appeasement rhetoric coming...


"The worst thing that could happen would be for this program to become standard operating procedure," he said.


Appeasement rhetoric on the way...




"That's because... ummm... they have to buy bus tickets home... And it's ucky...

Bonilla, who introduced a bill last month that would effectively end the program, argues that he wants the United States and Mexico to agree on a plan under which Mexicans apprehended by the Border Patrol would be repatriated to Mexico's interior.


Denied ... appeasement rhetoric cancelled. Respect for Mr Bonila restored.




How about patriating them to Guatamala?

Border Patrol officials said the Mexican government refused to cooperate when they suggested the same idea. Rep. Silvestre Reyes, D-Texas, a former Border Patrol chief in El Paso and McAllen, said he also believes repatriating Mexican immigrants to the interior would be more effective. But he says the current program is an effective weapon in the fight against illegal immigration.


Bipartisan agreement. Much rejoicing.
Posted by: Superhose || 10/02/2003 11:12:33 AM || Comments || Link || E-Mail|| [6470 views] Top|| File under:
U.S. Activist May Have Been Money Courier
Edited for new material:


A leading U.S. Muslim activist charged with having illegal dealings with Libya may have been acting as a courier to funnel thousands of dollars from that country to terrorist groups in Syria, the government alleges. Adurahman Alamoudi was headed to Damascus, Syria, last month with $340,000 in U.S. currency provided by Libya when he was detained in London, according to an affidavit filed in federal court in Alexandria, Va. Terrorist groups such as Hamas and Palestinian Islamic Jihad maintain offices in Damascus and many of the al-Qaida fighters in Iraq have come from Syria, the affidavit says.


Really?


Al-Amoudi contended the money was for the American Muslim Foundation that he heads in the United States. He told investigators he was given the money by an anonymous individual after he had visited the government-controlled Libyan Islamic Call Society in Tripoli.


"He just walked up and handed me the cash. Really, he did."


Al-Amoudi insists that his fund-raising travels were intended for Muslim organizations in the United States, according to court papers. But the government contends that he was among a group of Muslim activists involved in a web of charities that was actually raising money for terrorist groups. Other documents filed in court by the government show that the branch of the American Muslim Foundation in Portland, Ore., provided money to Patrice Lumumba Ford and to Ahmed Bilal.


The Portland Seven, remember them?


Ford is awaiting trial on charges of plotting to fight the United States in Aghanistan. Bilal has pleaded guilty to similar charges.


Four have pleaded guilty, two awaiting trial, one on the run.
Posted by: Steve || 10/02/2003 10:50:21 AM || Comments || Link || E-Mail|| [6468 views] Top|| File under:
Translator said to carry sensitive data
A few more details and background. EFL:


A translator at the federal prison camp at Guantanamo Bay in Cuba who was arrested at Logan International Airport this week was carrying a computer disk that contained the names of suspected terrorists who had been mentioned during interrogations at the camp, according to two federal law enforcement officials.


That's damaging, the bad guys will know who we're looking for.


Boston's Joint Terrorism Task Force is trying to track Ahmed Fathy Mehalba's movements during the past two months, when he says he was in Egypt visiting family, to determine whether he shared the classified material, according to the two officials. Mehalba, 31, an Egyptian-born linguist and US citizen who worked as a civilian Arabic interpreter during interrogations of inmates at the camp, had security clearance and had been privy to some "very sensitive" information that surfaced during questioning. Ken Kaiser, the special agent-in-charge of the FBI's Boston office, refused to discuss details of the investigation yesterday, but said, "It's a pretty big investigation the bureau's got going right now. We've dedicated a lot of resources in this office to this. . . . We've got leads out all over the country right now." During a search of Mehalba's luggage when he arrived at Logan on Monday afternoon on a flight from Cairo, via Milan, a Customs and Border Protection officer found 132 computer disks, including one that contained classified information, according to an FBI affidavit filed in federal court on Tuesday. The disk also contained the names of suspected terrorists who are being detained at Guantanamo Bay, US officials said.


Before, the bad guys just knew they were MIA, now they know who's in the bag.


Investigators are trying to determine whether Mehalba, who worked for a private company that had a contract with the Department of Defense to provide interpreters to the Cuban base, was using the information in his work as a translator or whether he was smuggling secrets to terrorists overseas, one federal official said.


I'll take "smuggling secrets" for $500, Alex.


Mehalba, who has an ex-wife and daughter in Ipswich and has lived at various addresses around Greater Boston, is charged with making false statements to law enforcement officials by denying that he was carrying any classified material. He said the disks contained "only music and videos," according to the FBI affidavit. He's been ordered held without bail until a hearing Oct. 8 in federal court in Worcester. Boston attorney Michael C. Andrews, who represents Mehalba, said yesterday that federal officials have yet to disclose to him the nature of the classified documents found on the disks. "I have not been told what is on the documents," he said. "I have not seen the documents."


Because they're secret.


In recent years, Mehalba shifted between at least five different addresses including one in Lynn, where neighbors said he went to night school, and another in Woburn, which he listed as his hometown in a personal ad he posted recently on AmericanSingles.com.


Sounds like he was short of bucks and lonely, perfect mark to recruit as a spy.


Most recently, he collected mail at a condominium in North Chelmsford, a two-bedroom that belongs to the niece of a man he listed as his next of kin on a car loan application.


Wonder if he really is next of kin.


Monday night, eight or nine FBI agents arrived there to question the young woman, whom one neighbor described as a student in her early 20s living with a boyfriend.


8 or 9 to question one girl? They expect to find Osama hiding under her bed?


Mehalba, who came to the United States more than a decade ago, served in the US Army from 2000 to 2001. He failed to complete a military intelligence course at Fort Huachuca, Ariz., to become an interrogator and was discharged for medical reasons in 2001. He worked an array of jobs in the Boston area, including as a taxi driver and a diamond consultant.


Taxi drivers are my first choice when selecting diamonds.


Two days after the Sept. 11, 2001 terrorist attacks, he applied for a job as a gatekeeper at the Massachusetts Port Authority, according to officials.


Real good timing, suprised they didn't hire him


He applied for a job as an Arabic linguist at Titan Corp. last year and began working at Guantanamo Bay in January of this year, according to Wil Williams, a spokesman for the company. He said Mehalba said he had a family emergency and was granted a leave of absence in July, and remains an employee. Mehalba, like all the civilian linguists at the Guantanamo prison camp, was granted security clearance after the government conducted a background check, Williams said.


I'd say they're rechecking all these about now.


While linguists are authorized to work with classified material, they are prohibited from leaving the base with it, he said.


Well, duh!


"Generally speaking, you're not supposed to be in possession of classified material unless you have a need to know and clearance for it," Williams said.


It's not "generally speaking", it's freaking holy writ as anyone who's had a clearance knows.


Robert Schlabach, an FBI supervisory agent on the Joint Terrorism Task Force, composed of 16 federal, local, and state agencies, yesterday praised the Customs Border and Protection officer who stopped Mehalba and decided to conduct a more thorough search of his baggage. Mehalba had shown officers his US Department of Defense Uniformed Service card and said another badge on his belt was secret, according to an FBI affidavit.


"That's my secret badge, bet you ain't got one."


Then he showed the officers his identification card for the US Naval Base in Guantanamo Bay. Two other employees at the base have recently been held for security breaches.


And then the red flags and bells went off. I'll bet, being overseas and in transit, he hadn't heard about the first busts.


"The Customs officer did an outstanding job of screening Mr. Mehalba on his reentry and had it not been for his actions we would have been unaware of the fact that he had been carrying the information at all," Schlabach said.


"If he hadn't been a complete and utter moron, he wouldn't have been caught."
Posted by: Steve || 10/02/2003 10:08:43 AM || Comments || Link || E-Mail|| [6464 views] Top|| File under:
Middle East
Qureia in trouble: difficult to find non terrorists for cabinet
EFL and from Debka


Ahmed Qurei's plan to set up a broad 24-member national emergency government under

Yasser Arafat's

guidance is dead in the water.


Maybe he needs a road map to a cabinet.


US secretary of state

Colin Powell

said in Detroit that if Abu Ala doesn't make a solid commitment to the road map and clamp down on terrorists, "it is not clear how we can go forward." He was referring diplomatically to what are described by DEBKAfile's exclusive sources as alarm bells jangling in several Western capitals, that forced Qurei and Arafat to back away from their first plan to set up a Palestinian administration under Arafat's thumb with representation for terrorist factions.


Terrorism apologists are OK but not terrorism operators.


In Washington, the Bush administration read with growing concern DEBKAfile's reports that at least five of the 14 cabinet portfolios designated for Arafat's majority Fatah faction were assigned to Tanzim militia terrorists. Hamas and the radical Democratic Front for the Liberation of Palestine were also promised seats at the cabinet table.


This might get Europe sued for abetting murder because they subsidize the PA.


Washington was most riled by the post awarded Hamas representative Moussa Zubut - euphemistically said to be acting on behalf of the "Islamic Bloc of Gaza".


How about Islamic Blockheads of Gaza - that would be more accurate.


US officials were also furious over the first-time presence in any Palestinian government of Karif Faran, a member of Naif Hawatme's Palestine Democratic Front member. Faran, better known to Palestinians as "Amar Abu Leila", is an ardent supporter of the deposed Iraqi ruler

Saddam Hussein

.


Also his last name in the non de guerre is too sexy of a character on Futurama


Arafat is also beset with trouble at home. Dahlan, internal security minister in the sacked government of Abu Mazen, has been on the war path in the last week, resisting Abu Ala's many pleas to join the government. Abu Ala has also failed to bring on board another influential Palestinian, Ahmad Saadat, head of the Popular Front for the Liberation of Palestine, who has been confined in Jericho jail since May 2002 under US and British supervision for ordering the assassination of an Israeli minister. Early Tuesday September 30, Arafat, Abu Ala and several Fatah leaders put their heads together at Ramallah headquarters to decide how to proceed from the wreckage of their national emergency government.


No doubt the ISM and other pro terrorism NGOs supplied them with plenty of 3 ring binders.
Posted by: mhw || 10/02/2003 9:14:07 AM || Comments || Link || E-Mail|| [6472 views] Top|| File under:
Home Front
The Wahabi lobby in America
The article is too long to post in full here, edited for relevence


On Aug. 20, 2001, Saleh Ibn Abdul Rahman Hussayen, a man who would soon be named a minister of the Saudi government and put in charge of its two holy mosques, arrived in the United States to meet with some of this country's most influential fundamentalist Sunni Muslim leaders. His journey here was to include meetings and contacts with officials of several Saudi-sponsored charities that have since been accused of links to terrorist groups, including the Illinois-based Global Relief Foundation, which was shut down by U.S. authorities last year. He met with the creators of Islamic Web sites that U.S. authorities contend promote the views of radical Saudi clerics tied to

Osama bin Laden

. On the night of Sept. 10, 2001, Hussayen stayed at a Herndon hotel that also housed three of the Saudi hijackers who would slam an aircraft into the Pentagon the next day, though there is no evidence that he had contact with them.


On the other hand, there are quite a few hotels in Herndon. Quite a coincidence, isn't it?

In recent months, authorities have begun to focus on the role of radical Wahhabi clerics and organizations, including some that Hussayen came to see here, in exhorting followers to violence.


Why not make that all of them he came to see?

Backed by money from Saudi Arabia, Wahhabis have built or taken over hundreds of mosques in North America and opened branches of Saudi universities here for the training of imams as part of the effort to spread their beliefs, which are intolerant of Christianity, Judaism and even other strains of Islam. What began as discrete investigations in Idaho, Michigan, New York and Northern Virginia has coalesced in recent months into a cluster of interrelated probes.


All threads in the same closely-woven fabric...

Prosecutors and FBI agents are trying to determine whether links among the groups suggest a network whose purpose is to incite violent jihad, or holy war, and recruit people to fight it, according to sources familiar with aspects of the investigation. To date, a variety of charges have been brought against 19 people associated with the groups, and seven have pleaded guilty.


That magick number again...

Authorities also are investigating the use of Internet sites, mosques, charities and Islamic conferences as possible venues for recruitment, the sources said.


I think the funnel organizations hadn't been set up completely. The "Islamic solidarity" groups, like AMC and ISNA, are for the masses. The actual funnel organizations, like al-Fuqra, haven't gotten a real toehold yet, because the Feds are watching so closely — viva Patriot Act! The solidarity groups would be responsible for propagandizing (dawa) and filtering the potential bad boyz to the funnel groups. The funnel groups would be supplying further doses of more virulent propaganda along with as much training as they could get away with. The cream of that crop would be passed off to the actual jihadi groups. So far everything we've seen involving funnel groups has been disorganized (Lackawanna) or so lacking in subtlty that they're almost laughable — al-Fuqra.

U.S. prisons, where several of the groups have mounted efforts to spread their brand of Islam with outreach programs that include distribution of Korans and other literature, have also come under scrutiny.


That's where al-Fuqra gets a lot of its membership. They're not looking for the solid citizen type...

One of the principal organizations under investigation in the United States is a group the Saudi Embassy has branded as Muslim extremists.


If the Soddies brand them as extremists, they're probably affiliated with or influenced by the London-based Movement for Islamic Reform, which sez Soddy Arabia isn't Islamic enough...

It is the Michigan-based Islamic Assembly of North America (IANA), whose webmaster is Saleh Hussayen's nephew: Sami Omar Hussayen, a computer scientist jailed in Idaho on charges he failed to disclose his work for IANA on immigration forms. IANA, U.S. authorities have contended in Idaho court proceedings, is a powerful engine for groups that promote teachings and religious fatwas — orders that advocate violence against the United States — issued by two radical Saudi clerics. The clerics, Safar Hawali and Salman Ouda, were identified in the first World Trade Center bombing trial as spiritual advisers to bin Laden. Both were jailed for radicalism during the 1990s in Saudi Arabia.
Both are also part of the 'Supreme Council of Global Jihad'. Hawali is the Security General of it, in fact.
In recent months, 19 individuals who have come under investigation as part of the probe have been arrested or indicted. They include Bassem K. Khafagi, a former IANA president, who pleaded guilty two weeks ago to bank fraud in federal court in Detroit. In Syracuse, five men tied to an IANA affiliate called Help the Needy are charged by federal authorities with sending money to Iraq in violation of U.S. economic sanctions. In Northern Virginia, 11 men were indicted in June, accused of training to wage jihad with a Pakistani terrorist group. The indictment also alleged that the men's spiritual leader, Ali Timimi, who has long been associated with IANA, told group members in September 2001 that the time had come for them "to . . . join the mujaheddin engaged in violent jihad in Kashmir, Chechnya, Afghanistan or Indonesia" and that "American troops were legitimate targets of the jihad." When Timimi's Fairfax house was searched by the FBI this spring, items seized included Khafagi's personal papers, which Timimi was holding for safekeeping. The two had been IANA's representatives to the 1995 international women's conference in Beijing, where IANA argued against Western feminism and defended female circumcision, which is practiced in some Islamic societies.


Lopping off the fun part of the coozinart relegates the women to permanent breeding stock status. Making whoopee becomes a chore, like skinning the sheep for dinner...

Investigators at multiple federal agencies are trying to sort out the network's seemingly innumerable links, some of which lead back to the same nondescript office building at 360 S. Washington St. in Falls Church. It is there that Timimi used to lecture at Dar al Arqam, the same religious center frequented by another internationally known Salafi imam, Jaafar Idris. His lectures, like Timimi's, are posted on extremist Web sites around the world, including IANA's. The Muslim World League office was raided in March 2002 by Treasury Department agents as part of an investigation into a Herndon-based network of Saudi-financed charities and companies suspected of ties to al Qaeda, the Islamic Resistance Movement (Hamas) and the Palestinian Islamic Jihad. The Muslim World League and its offshoot, the International Islamic Relief Organization, have been the subjects of terrorism financing inquiries in the United States and several other countries.
IANA conferences in the United States began drawing the scrutiny of terrorism researchers a decade ago because of their heavy Wahhabi and Salafi bent. According to the Investigative Project, a terrorism research group that has monitored Islamic extremists, a senior al Qaeda recruiter, Abdelrahman Dosari, spoke at three IANA conferences in the early 1990s. FBI and Treasury officials said they believe some Islamic conferences, as well as Web sites that extol radical Islam, are vehicles in the United States for recruitment and fundraising by terrorist groups. Until it was modified this year, for example, IANA's Islamway.com Web site offered Arabic-language videos with graphic scenes of jihadist combat. "Martyrs of Bosnia" contains footage of al Qaeda members, and suspected al Qaeda members are featured in a second such film called "Operation Badr." The Idaho visa fraud indictment against Sami Hussayen contends that he administered a Web site associated with IANA that expressly advocated suicide attacks and using airliners as weapons. Hussayen has a background in Saudi-backed charities. Virginia incorporation records show that during the 1990s, he was a director of the SAAR Foundation, a charitable organization that was at the center of a sprawling conglomerate of Muslim institutes, companies and religious groups that are under federal investigation for alleged ties to terrorist organizations.
SAAR's offices in Northern Virginia were raided in 2002, kicking off the government's most wide-ranging probe to date into suspected terrorist financing. This week, Abdurahman Alamoudi, a prominent Muslim activist affiliated with the SAAR network, was charged with illegally doing business with Libya.
The SAAR network was founded by a core group of wealthy Egyptians and Pakistanis who had a background in the Muslim Brotherhood and the Jamaat-e-Islami. People with a similar background also founded the World Muslim League, with the help of Saudi money.
The most intriguing aspect of Hussayen's journey may be entirely coincidental: his brief proximity in a hotel near Dulles International Airport to three of the Sept. 11, 2001, hijackers the night before they crashed Flight 77 into the Pentagon. On the night of Sept. 10, Hani Hanjour, Khalid Almihdhar and Nawaf Alhazmi checked into the same hotel, a Marriott Residence Inn. After the attack, an FBI agent interviewed hotel guests, including Hussayen and his wife, but did not get very far. According to court testimony from FBI agent Gneckow earlier this year, the interview was cut short when Hussayen "feigned a seizure, prompting the agents to take him to a hospital, where the attending physicians found nothing wrong with him." The agent recommended that Hussayen "should not be allowed to leave until a follow-up interview could occur," Gneckow told the court. But "her recommendation, for whatever reason, was not complied with," he said. On Sept. 19, the day air travel resumed, Hussayen and his wife took off for Saudi Arabia.
Posted by: Paul Moloney || 10/02/2003 8:07:20 AM || Comments || Link || E-Mail|| [6468 views] Top|| File under:
Korea
N. Korea boosts nuclear program
North Korea has admitted reprocessing 8,000 fuel rods from its Yongbyon nuclear reactor to boost its nuclear capabilities in response to threats from the United States.


No, that's not why they did it. They thought the reprocessed rods were edible.


In a rare interview, Vice Foreign Minister Choe Su Hon told CNN of the move, saying North Korea's nuclear deterrence was not intended to attack other countries, but as a means to safeguard the country's territory. Choe claimed Wednesday the war with Iraq convinced the North Korean government to further strengthen its military defense -- implying it may have nuclear arms in its arsenal.


And I thought it was because Bush isn't giving in like Clinton did.*


"As we have clearly pointed out, since the United States is now threatening the DPRK (North Korea) with nuclear weapons to launch a preemptive nuclear attack against the DPRK, we have been left with no alternative but to be in possession of the nuclear deterrence," the minister said.


Damn. I missed that White House press release.


"That's why we have taken up all measures to maintain and strengthen that nuclear deterrence."
U.S. officials have estimated that plutonium obtained from the 8,000 rods could be used to build between 6 and 12 nuclear warheads.


Yeah but by the time they try to launch them (assuming they're going to use ICBMs) Pyonyang would be toast. A rather crisp piece of toast.


Choe also told CNN that Pyongyang's relations with the United States are at their worst level ever, repeatedly attacking Washington for not signing a non-aggression treaty with North Korea.


See * above.


The minister said the treaty would enable Pyongyang to cooperate with the international community on nuclear issues. "Our proposal is modest and simple, we just want both the DPRK and the United States to put down guns at the same time and coexist peacefully."


We can do that without a non-aggression treaty. Punk.


The minister refused to say if and when North Korea will test a nuclear weapon as the government has previously indicated it would.


In other words, if China lets 'em.


The traveling minister said relations were very good with influential neighbor China. Beijing is concerned about a nuclear North Korea and the flood of refugees should conflict erupt.


Excuse me Mr. traveling minister, in case of nuclear war and given your "sea of fire" metaphor, there ain't gonna be no refugees.


Choe also attacked the United States for U.S. President George W. Bush's statement that North Korea was part of the "axis of evil."


"We're not part of an axis!!"


There was no indication when North Korea would agree to another round of multi-nations talks on its nuclear program. The last round was in Beijing in August. "We have never made any promises with regards to the next round of six party talks," the vice foreign minister said.


"Will the talks be catered? Maybe I'll think about it..."
Posted by: Rafael || 10/02/2003 3:49:16 AM || Comments || Link || E-Mail|| [6462 views] Top|| File under:
Iran
3 Iranians Sentenced to Death for Subversion
Iranian courts have sentenced three men to death for, in at least two of the cases, having contacts with outlawed political organizations, the Paris-based International Federation for Human Rights (FIDH) said in a statement yesterday. It said Ramine Sharifi, 27, was sentenced on Sept. 7 by a revolutionary court in Saghez, in the Kurdish-dominated north, for allegedly belonging to the Democratic Kurdistan Party of Iran, though it added that he had the right to appeal. Said Masouri, 38, had his June 2002 death sentence confirmed recently by an appeals court which heard that he had contacts with the Peoples Mujahedeen, an exiled opposition group. The FIDH said it had not been able to confirm the charges against the third man, Gholamhossein Kalbi, but noted that he was in the prison of Evin, on the same death row as Masouri. The FIDH and the League for the Defense of Human Rights in Iran said in the statement that they "called on Iranian authorities to guarantee these people the right to a fair trial" and renewed their appeal for a moratorium on capital punishment.


That'll work. No doubt about it...

They added that they also wanted the

European Union

to begin lobbying against the execution of the three.


So now the ayatollahs are in real trouble...
Posted by: Fred Pruitt || 10/02/2003 00:13 || Comments || Link || E-Mail|| [6463 views] Top|| File under:
Korea
Activists: Food Aid in North Korea Sold
International food aid sent to ease the suffering of North Koreans is being sold on the black market for high prices, according to video footage released Wednesday by Japanese and South Korean human rights activists. The activists said the footage was secretly taken in September in Haesan, a North Korean town on the border with China. It showed a marketplace where people were selling rice and other grains that the activists said was provided by South Korea, the U.N. World Food Program and other relief organizations. Some of the grain sacks bore stamps that read, "Rice from the Republic of Korea," South Korea's official name.Lee Young Hwa, head of Rescue the North Korean People, said the video confirmed a long-standing suspicion that the North Korean police and military were selling aid to fill their pockets. "The aid has not been used for those who really need it. The aid is helping a regime of terror and dictatorship become stronger," said Lee, whose group is based in Japan.


Comes as a surprise, huh? Lord Acton, call your agent...

In a statement, the Seoul-based Network for North Korean Democracy and Human Rights urged the international aid donors to "establish the transparency of the distributing process" in North Korea. North Korea has depended on outside aid to feed its 22 million people since flood, drought, mismanagement and other bad weather devastated its already inefficient economy in the mid-1990s. Pyongyang says at least 200,000 people died of famine between 1995 and 1998, but blames the deaths on the economic blockade and sanctions imposed by the United States.


"If it wudn't for them imperialists, we'd be growin' all our own groceries..."
Posted by: Fred Pruitt || 10/02/2003 00:07 || Comments || Link || E-Mail|| [6472 views] Top|| File under:
Latin America
Lori Berenson's Wedding in Jail Delayed
Imprisoned American Lori Berenson's jailhouse wedding was postponed Wednesday. But her fiance — a paroled 40-year-old Peruvian she met while the two were serving time in the big house on terrorism charges — said he can wait another day, even though he is prohibited from attending the ceremony. Berenson, 33, a former Massachusetts Institute of Technology student and New York resident, is serving a 20-year sentence in a prison in the Andean town of Cajamarca, 350 miles north of Lima.


"I'll wait for you, baby!"

The prospective groom Anibal Apari is prohibited from leaving the capital, Lima, because of terms of his parole. He was released from prison in June after serving 12 1/2 years of a 15-year sentence for being involved with the Tupac Amaru Revolutionary Movement. Berenson was convicted of collaborating with the same group. It was unclear why the wedding was delayed Wednesday, but the Cajamarca municipal registrar said officials have given him permission to perform the ceremony Thursday.


Should I still send the toaster? I'm so confused...
Posted by: Fred Pruitt || 10/02/2003 00:06 || Comments || Link || E-Mail|| [6472 views] Top|| File under:
Who's in the News
54
[untagged]
Bookmark
E-Mail Me
The Classics
The O Club
Rantburg Store
The Bloids
The Never-ending Story
Thugburg
Gulf War I
The Way We Were
Bio
Merry-Go-Blog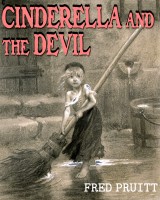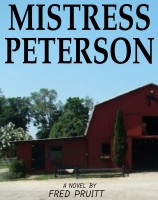 On Sale now!


A multi-volume chronology and reference guide set detailing three years of the Mexican Drug War between 2010 and 2012.

Rantburg.com and borderlandbeat.com correspondent and author Chris Covert presents his first non-fiction work detailing the drug and gang related violence in Mexico.

Chris gives us Mexican press dispatches of drug and gang war violence over three years, presented in a multi volume set intended to chronicle the death, violence and mayhem which has dominated Mexico for six years.
Click here for more information


Meet the Mods
In no particular order...


Steve White
Seafarious
Pappy
lotp
Scooter McGruder
john frum
tu3031
badanov
sherry
ryuge
GolfBravoUSMC
Bright Pebbles
trailing wife
Gloria
Fred
Besoeker
Glenmore
Frank G
3dc
Skidmark
Alaska Paul



Better than the average link...



Rantburg was assembled from recycled algorithms in the United States of America. No trees were destroyed in the production of this weblog. We did hurt some, though. Sorry.
35.170.82.159

Help keep the Burg running! Paypal: