Africa Horn
How superior KDF strategy caught al-Shabaab offguard
[Daily Nation (Kenya)] Kenyan military planners duped Al-Shabaab



... Harakat ash-Shabaab al-Mujahidin aka the Mujahideen Youth Movement. It was originally the youth movement of the Islamic Courts, now pretty much all of what's left of it. They are aligned with al-Qaeda but operate more like the Afghan or Pakistani Taliban...


into believing that a land invasion of their last remaining bastion of Kismayu was imminent before making an amphibious landing from the sea.

While Al-Shabaab planned its defences based on that assumption, the Kenya Defence Forces (KDF), part of the African Union


...a union consisting of 53 African states, most run by dictators of one flavor or another. The only all-African state not in the AU is Morocco. Established in 2002, the AU is the successor to the Organisation of African Unity (OAU), which was even less successful...


Mission in Somalia (Amisom) in the Horn of Africa country, was training at sea.

"As the KAF (Kenya Air Force) engaged in aerial attacks the other forces were moving in by sea, from where they were to disembark. Essentially, it was intended to divert attention, especially from the Al-Shabaab.

That's why you (the media) did not know about it yesterday (Thursday)," said Col Cyrus Oguna, the KDF

front man

.


Ouch. I do believe that was the insult deliberate.

The surprise landing in Somalia's coastal city of Kismayu by Kenyan troops on Friday was the culmination of a three-day secret undertaking, the Saturday Nation can reveal.

It involved attacks from the air, land and sea, all happening at the same time, and was codenamed Operation Sledge Hammer.

It was the first time the KDF ground troops set foot in Kismayu, the stronghold of terrorist group Al-Shabaab, since the Kenyan troops crossed the border into Somalia in October last year. (READ: Kenya declares Kismayu fall imminent)

Landed in middle of the night

The operation involved bombing by KAF F-5 jets and more shelling by Kenya Navy ships from the Indian Ocean with the ultimate aim -- landing Kenya Army troops in the city -- being executed in the middle of the night.

Col Oguna, the operations officer in charge of Information at KDF, said: "By 2am (Friday), the last forces had gotten out of the naval vessels and were safely on the ground. It has been on for the past three days and that's why there were air strikes in key Al-Shabaab logistical bases."

The high-ranking officer left his usual station in Nairobi for Kismayu and arrived with the fighting troops so as to provide regular updates from the battleground.

Col Oguna said the capture, a secret undertaking, was an "amphibious operation", an organised military landing by means of combined naval and land forces.

Military officers and analysts have since dubbed it the first of its kind in Africa.

The strategy was all along to make the Al-Shabaab believe that the attack on Kismayu would be launched by ground troops advancing by road, most probably the ones at Jana Abdalla, the most recent township to be captured by KDF before Friday's onslaught.

'KNS Jasiri' sees action

Recently acquired naval warship KNS Jasiri, which arrived in Kenya in August, was among the vessels used to transport the Kenya Army troops. Col Oguna said the naval vessels carrying the ground troops left "one of the maritime bases" in time for the fall of Kismayu.

By Friday afternoon, KDF and Somali National Army had not suffered casualties, according to Col Oguna. The SNA has been fighting alongside the KDF in southern Somalia under the banner of Amisom.

"So far we have encountered minimal resistance. So the casualties on the side of Al-Shabaab are mainly due to Arclight airstrikes that are ongoing as the ground troops advance towards Kismayu's CBD (Central Business District) from the port," said Col Oguna.

Posted by: Fred || 09/29/2012 00:00 || Comments || Link || E-Mail|| [336079 views] Top|| File under: al-Shabaab
Kenyan Army Claims Fall of Kismayo
The NYT also covers the story if you've a mind to go there.

[An Nahar] The Kenyan army said Friday that it has taken the southern Somali port city of Kismayo, the last stronghold of the al-Qaeda linked Shebab, a claim dismissed by residents and the

thug

s.

"Kismayo has fallen and with minimum resistance," Kenyan army

front man

Cyrus Oguna told Agence

La Belle France

Presse, even as several residents said that fighting was ongoing and the Shebab still controlled the city centre.

"It was a joint operation both on air and ground, we finally entered Kismayo at 2:00 am (23:00 GMT Thursday)," said Kenyan army

front man

Cyrus Oguna.

"We cannot give casualty figures at the moment; the damage has not been assessed," Oguna told AFP, insisting that Kenyan forces were inside the town.

However,


some men learn by reading. A few learn by observation. The rest have to pee on the electric fence for themselves...


the rebels and city residents said the Kenyan troops were still on the outskirts of the city that they have been targetting for days.

A Shebab commander in Kismayo also denied that soldiers had entered the city.

"The enemy using military boats have deployed hundreds of soldiers on the coast late last night and the mujahedeen fighters are engaging in heavy fighting


... as opposed to the more usual light or desultory fighting...


with them now," said Sheik Mohamed Abu Fatuma.

"They are not very close to the city because the coast where they are now is around nine kilometers from downtown," he said.

Several Kismayo residents also said the Kenyan forces were still on the beach, where they came ashore from two ships escorted by helicopter gunships around five kilometers from the city centre.

"The city itself is still under control of the Shebab. Radio Andalus is operating and calling on people to join the jihad and overthrow the invaders," one resident, Abdulahi Yakub, told AFP.

Kismayo is the last major bastion of the Shebab, who have lost most of their other strongholds to the 17,000-strong African Union


...a union consisting of 53 African states, most run by dictators of one flavor or another. The only all-African state not in the AU is Morocco. Established in 2002, the AU is the successor to the Organisation of African Unity (OAU), which was even less successful...


force -- of which Kenya is a part -- as well as allied Æthiopian forces.

Kenyan troops have been aiming to take Kismayo ever since they rolled troops and tanks across the border to fight the Islamist

bully boyz

almost a year ago. Reaching their goal has taken them longer than anticipated.

Kenyan forces have been targetting the port for days and on Tuesday fighter jets bombarded the city's airport.

The key Shebab-held towns of Afgoye, Baidoa and the port of Marka have all fallen in recent months.

Posted by: Fred || 09/29/2012 00:00 || Comments || Link || E-Mail|| [336098 views] Top|| File under: al-Shabaab
Africa North
Top intelligence official backtracks on Libya story
Clapper, Clinton and Rice must go.

The office of the United States' top intelligence official appeared to take the blame Friday for the Obama administration's changing narrative on the U.S. Consulate attack in Libya, saying administration officials who initially claimed the attack was spontaneous did so based on intelligence officials' guidance.

The statement by Shawn Turner, spokesman for Director of National Intelligence James Clapper, was put out late Friday -- at the close of a tumultuous week for the Obama administration over the Libya attack.


Always late on a Friday. Clapper is a disgrace at DNI. I'd suggest he should be fired, but if we remove his boss instead we can get rid of him, Hillary and Susan Rice at the same time.

Turner's statement marked a complete reversal from the initial claims.

"As we learned more about the attack, we revised our initial assessment to reflect new information indicating that it was a deliberate and organized terrorist attack carried out by extremists," Turner said. "It remains unclear if any group or person exercised overall command and control of the attack, and if extremist group leaders directed their members to participate. However, we do assess that some of those involved were linked to groups affiliated with or sympathetic to Al Qaeda."


Well it wasn't 'spontaneous, so it's all but self-evident, even to a Democrat, that somebody was in charge. Even OWS has a leader...

Turner, though, sought to explain that officials who discussed the attack as spontaneous did so based on intelligence community assessments.

"In the immediate aftermath, there was information that led us to assess that the attack began spontaneously following protests earlier that day at our embassy in Cairo," he said. "We provided that initial assessment to Executive Branch officials and members of Congress, who used that information to discuss the attack publicly and provide updates as they became available. Throughout our investigation we continued to emphasize that information gathered was preliminary and evolving."


So in other words you shot off your mouths first and then did an investigation. What a brilliant course of action for a career intelligence officer.

However, sources have told Fox News that intelligence officials knew within 24 hours the attack that left the U.S. ambassador and three other Americans dead was terrorism, and that they suspected it was tied to Al Qaeda.

It's unclear, then, why the intelligence community told Executive Branch officials it was spontaneous.


Because that's what they were told to tell...

In the midst of the changing story, Republicans have complained that they
were misled by the administration. They pointed to briefings to lawmakers and comments made by U.S. Ambassador to the U.N. Susan Rice on five Sunday shows in which she claimed the attack was spontaneous, not pre-planned, and tied to the anti-Islam film.


Susan Rice lied. It's that simple. She's not going to get called on it unless Romney wins. Certainly the MSM won't hold her to account.

Rep. Peter King, the New York Republican who heads the House Homeland Security Committee, told National Review that he thinks Rice should resign over the controversy.

"She is America's foreign policy spokesman to the world," King said. "The fact is she gave out information which was either intentionally or unintentionally misleading and wrong, and there should be consequences for that."

Meanwhile, lawmakers on both sides of the aisle are raising questions about security at the compound in Benghazi. All members of the Senate Foreign Relations Committee wrote to the State Department on Thursday asking for additional details about security at U.S. diplomatic posts and for a fuller explanation of the attacks on U.S. compounds in Libya, Egypt and Yemen.

An intelligence source on the ground in Libya told Fox News on Friday that no threat assessment was conducted before U.S. Ambassador Chris Stevens and his team began "taking up residence" at the Benghazi compound -- describing the security lapses as a "total failure."


Brilliant. No threat assessment for a consulate in the middle of a country that is still in the grip of a civil war. "Total failure" isn't strong enough.

The source told Fox News that there was no real security equipment installed in the villas on the compound except for a few video cameras.

On a scale of 1 to 10, with 10 being the worst, the intelligence source said the security lapses were a 10 -- a "total failure" because Benghazi was known to be a major area for extremist activity.

There had been four attacks or attempted attacks on diplomatic and western targets leading up to the Sept. 11 strike on the U.S. Consulate.


But it was all 'spontaneous, right Susan?

Based on that information, a former regional security officer for diplomatic security told Fox News, the U.S. Consulate in Benghazi had to have been classified or assessed by the State Department as a "critical threat terrorism or civil unrest posting."


It's a willful lapse of common sense and decency to do otherwise, but that's our current Foggy Bottom for you.

Fox News was told that State Department standards for diplomatic missions overseas dictate physical security standards for this classification. There are two sets -- classified and unclassified requirements. The unclassified standards include a 100-foot setback for the buildings from the exterior walls which should be three meters high, in addition to reinforced ballistic doors and windows which can withstand an hour of sustained assault. Based on the video and photos, none appear present at the consulate.

The former regional security officer, who has worked in the Middle East, told Fox News that the standards are designed to give an ambassador, his or her team and diplomatic security that "golden hour" to burn classified dockets and call in military help for an emergency evacuation.
Posted by: Steve White || 09/29/2012 00:00 || Comments || Link || E-Mail|| [336086 views] Top|| File under:
Pro-Salafist rally in Libya's Benghazi turns violent
[Daily Nation (Kenya)] Libyan demonstrators lobbed hand grenades at security forces and set cars ablaze after a rally in Benghazi on Friday in support of a hardline Salafist group which was evicted from the second city.

More than 200 men converged on Benghazi's Al-Jalaa Hospital, which was guarded by members of Ansar al-Sharia


...a Yemeni Islamist militia which claims it is not part of al-Qaeda, even though it works about the same and for the same ends...


until Friday of last week, when anti-militia protesters forced them out, an AFP correspondent reported.

"We want Ansar al-Sharia to come back and protect this hospital," a placard read.

The crowd then marched on a nearby security forces building.

Interior ministry forces fired warning shots in the air from inside the base. Demonstrators responded by throwing hand grenades at the outer walls and torching two parked cars.

Troops arrived quickly on the scene and the crowd dispersed. Some 25 soldiers took up position around the building.

"There is no loss of life -- we have taken control of the situation," General Manaa bin Hamid of the army's newly created National Mobile Force told AFP. He added that the identity of the assailants was unknown.

The rally comes a week after mass demonstrations against militias ended in the eviction of several paramilitary groups from Benghazi, cradle of the 2011 revolt that toppled Moamer Qadaffy.

Ansar al-Sharia has been accused of but denied involvement in a September 11-12 assault on the US consulate in the city which killed Ambassador Chris Stevens and three other Americans.

Posted by: Fred || 09/29/2012 00:00 || Comments || Link || E-Mail|| [336066 views] Top|| File under: Arab Spring
Caribbean-Latin America
US Mexican naval attache home involved in security incident
By Chris Covert
Ranturg.com

The home of a US military attache in Mexico City was the subject of a security incident last week, according to Mexican news reports.

A report which appeared in the leftist newsweekly Proceso, reported that the incident took place September 22nd at the home of Rear Admiral (Lower Half) J. Collin Kilrain in Mexico City.

Local police responded to an alarm at the admiral's residence in Lomas de Chapultepec colony at around 1430 hrs September 22nd. News reports do not say why the alarm sounded, but hinted that a burglary may have taken place.

The report does not say whether Admiral Kilrain was present when police arrived, but reports do say that security personnel from the US embassy identified as Russo Michel and Teofilo Serrano and an investigator identified as Jorge Becerril Mendoza appeared at the residence after police arrived.

The Mexican Federal Public ministry did not publicly release the details of the incident. The information about the incident appeared in La Razon newspaper Friday.

A report published in the Fayetteville, North Carolina Observer September 14th, a week before the incident, said that Admiral Kilrain had been residing in Texas and had been appointed assistant commander of operations, as announced by US Secretary of the Navy Ray Mabus and US Navy chief of operations Admiral Jonathan W. Greenert.

The official announcement of the appointment on the website Defense.gov said that the admiral was employed in Brownsville, Texas. Reports say the admiral is a SEAL.

Admiral Kilrain made flag rank in December 2011, and had been moved from director, combating terrorism, National Security Council to the military attache spot in Mexico City.

Chris Covert writes Mexican Drug War and national political news for Rantburg.com
Posted by: badanov || 09/29/2012 00:00 || Comments || Link || E-Mail|| [336066 views] Top|| File under:
Mexican Army reinforces southern Veracruz port city

For a map, click here

By Chris Covert
Rantburg.com

A total of 500 additional Mexican Army troops have been dispatched to the southern ports city of Coatzacoalcos in southern Veracruz state, according to Mexican news accounts.

According to a report which appeared in veracruzanos.info news website, Coatzacoalcos already has 600 army troops in the area, since it is a garrisoned city. The new deployment brings the total troops in the city to 1,100. The deployment is equivalent to two rifle battalions.

Veracruz state itself is the location of Seguro Veracruz, a security operation which seeks to concentrate Mexican security forces along main shipment routes used by drug cartels. Both Mexican Naval infantry and army troops participate in the ongoing security operation.

According to news reports, the additional troops will be tasked with operating military checkpoints into the city, and to reinforce patrols in the city.

Reports also say that troops with the Mexican 29th Military Zone are the elements slated to deploy.

The 29th Military Zone is commanded by General de Brigada DEM Luis Ricardo Diaz Palacios, while the Coatzacoalcos military garrison is commanded by General de Brigada DEM Hilario Miguel Mata Aguilar.

Coatzacoalcos is home to four major petrochemical plants and is where, according to its English language Wikipedia entry, Pemex has 85 percent of its production.

Two security incidents have occurred with regard to Pemex in the last two weeks.

The Mexican national Procuraduria General de la Republica (PGR) or attorney general is still trying to identify the last nine victims of the 30 killed in an explosion ten days ago at a Pemex gas pipeline near Reynosa, Tamaulipas.

Two days ago two Pemex officials were executed in Salamanca, Guanajuato in southern Mexico. Both officials were in charge of oil terminals in the state and were attacked by several armed suspects in the Bellavista residential colony.

Chris Covert writes Mexican Drug War and national political news for Rantburg.com
Posted by: badanov || 09/29/2012 00:00 || Comments || Link || E-Mail|| [336067 views] Top|| File under:
Mexican marines bag five bad guys in Zacatecas state

For a map, click here. For a map of Zacatecas state, click here.

By Chris Covert
Rantburg.com

A total of five unidentified armed suspects were killed in an armed encounter in Zacatecas state early Friday morning, and two unidentified Mexican federal ministerial agents were found dead in Fresnillo municipality, also Friday morning, according to Mexican news accounts.

A story posted on the website of Milenio news daily reported that a Mexican Naval infantry road patrol came under small arms fire following an attempted traffic stop at around 0240 hrs along Mexico Federal Highway 44 in Valparaiso municipality, near the village of Pomas.

Seizures which usually accompany such encounters were not disclosed, however. Milenio reported that guns and ammunition were seized along with vehicles.

A separate report on the website of El Sol de Zacatecas news daily said that Mexican marine units in the area intensified patrol operations augmented with a helicopter following the incident.

Neither report disclosed the cartel affiliation of armed suspects who died in the encounter.

One unidentified Mexican marine was killed following the firefight when he was hit by one of the suspect vehicles as they attempted to run a military checkpoint.

Meanwhile in Fresillo municipality, the two ministerial agents were found on Avenida Hidalgo, bound hand and foot, and presumably tortured to death. The agents had been reported kidnapped some hours before they were found.

In related news, Policia Federal (PF) units located a large stash of ammunition at a safe house in Enrique Estrada municipality early Thursday morning. The find was reportedly made as a result of intelligence operations by the PF.

According to a news account posted on the website of El Sol de Zacatecas, a total of 16,500 rounds of ammunition and 495 weapons magazines were seized, along with nine liners for tactical vests. No arrests were reported.

Muertes en Fresnillo

Two unidentified individuals were shot to death at a grocery store in Fresnillo municipality Friday afternoon, according to a news report which appeared on the website of El Sol de Zacatecas Friday night.

According to the report, the victims were shot by a lone armed suspect at the Czech grocery store near the intersection of calles Reforma Agraria and Congreso del Estado. The weapons used was an AK-47 assault rifle.

The area is allegedly used by drug lookouts and for retail drug sales.

Chris Covert writes Mexican Drug War and national political news for Rantburg.com
Posted by: badanov || 09/29/2012 00:00 || Comments || Link || E-Mail|| [336065 views] Top|| File under:
Europe
Explosion Rocks Jewish Community Center In Malmo, 2 Arrested
An

bomb

detonated in front of a Jewish community center in Malmo, Sweden, early Friday morning. There were no injuries reported.

The blast blew out some windows and caused damage to the front door of the building. The

kaboom

was heard several blocks away, according to Swedish media outlet Varlden Idag.

Two suspects were tossed in the calaboose
... anything you say can and will be used against you, whether you say it or not...
following the

kaboom

, but initial reports did not reveal their identities or any possible motives.

Malmo, home to approximately 700 Jews, is Sweden's third-largest city and the site of some of the country's highest profile attacks on Jews in recent years.

Frustration has been building in Malmo since 2009, when Israel's war with

Hamas, always the voice of sweet reason,

in

Gazoo

sparked anti-Israel and anti-Semitic demonstrations in the city, leaving Jews with the feeling that they were under threat and without sufficient protection from the authorities.

When Israeli tennis players showed up that year to compete in the Davis Cup, which Malmo was hosting, anti-Israel protests erupted and quickly morphed into violent, anti-Semitic riots.

Some 50 to 100 anti-Semitic incidents occur in the city annually, according to police and community statistics. Many of the perpetrators are first- and second-generation

Mohammedan

immigrants, who make up 30 to 40 percent of Malmo's population of 300,000.

The Simon Wiesenthal Center told The Times of Israel that it had previously issued a travel advisory for Jews thinking of visiting Malmo. Representatives of the Jewish human rights


...which are often intentionally defined so widely as to be meaningless...


organization recently traveled to the city and confronted the mayor and police over their refusal to properly protect the local rabbi and Jewish community from harassment.
Posted by: trailing wife || 09/29/2012 00:00 || Comments || Link || E-Mail|| [336062 views] Top|| File under:
India-Pakistan
Security men hurt in ambush
[Dawn] Two security officials

were maimed

when

faceless myrmidons

ambushed their convoy in Bara tehsil of Khyber Agency
on Thursday.

Officials said that the convoy was on its way from Jansi camp to Gogra area when

faceless myrmidons

attacked it. As a result, lance naik Muntazir and hawaldar Khayal Nabi

were maimed

. They were taken to military hospital in Beautiful Downtown Peshawar


...capital of Khyber Pakhtunkhwa (formerly known as the North-West Frontier Province), administrative and economic hub for the Federally Administered Tribal Areas of Pakistan. Peshawar is situated near the eastern end of the Khyber Pass, convenient to the Pak-Afghan border. Peshawar has evolved into one of Pakistan's most ethnically and linguistically diverse cities, which means lots of gunfire.


. The officials said that the vehicle was also partially damaged in the attack. However,


if you can't say something nice about a person some juicy gossip will go well...


no one could be placed in long-term storage
Yez got nuttin' on me, coppers! Nuttin'!
.

Posted by: Fred || 09/29/2012 00:00 || Comments || Link || E-Mail|| [336062 views] Top|| File under: Lashkar-e-Islami
Torghar people refuse to surrender arms
[Dawn] People of Torghar district have refused to deposit their arms with police, saying that Chief Minister Ameer Haider Khan Hoti had announced at the time of announcing change of tribal status of Kala Dhaka into a settled district that local traditions and culture would not be disturbed.

Led by a local elder Mehboob Dad, a group of people told

news hound

s in Oghi on Thursday that carrying arms was a tradition from last many decades and now the police wanted local people to deposit their arms with them.

"The police snatch arms from local people as they traditionally carry these for protection and the government should evolve a policy to avoid it in accordance with the announcement made by the chief minister," said one Raheem Shah.

The residents recalled that in accordance with the 23-point agreement the chief minister had announced to issue permits and licences of arms which they possessed without any charges and renewal fee.

They said that provincial auqaf minister Nimroz Khan should take up the matter with Mr Hoti to end resentment among people of Torghar over the issue.

They said that if police were not stopped from snatching arms from people they would be left with no other option but to stage a protest rally outside the provincial assembly building in Beautiful Downtown Peshawar


...capital of Khyber Pakhtunkhwa (formerly known as the North-West Frontier Province), administrative and economic hub for the Federally Administered Tribal Areas of Pakistan. Peshawar is situated near the eastern end of the Khyber Pass, convenient to the Pak-Afghan border. Peshawar has evolved into one of Pakistan's most ethnically and linguistically diverse cities, which means lots of gunfire.


The tribal status of Kala Dhaka was changed to the settled district of Torghar in early 2011.
Posted by: Fred || 09/29/2012 00:00 || Comments || Link || E-Mail|| [336070 views] Top|| File under: Govt of Pakistan
Three killed in Karachi violence
[Dawn]
Three people were killed in various incidents of gunfire on Friday whereas fifty suspects were cooled for a few years
Drop the gat, Rocky, or you're a dead 'un!
during targeted operations in different areas of Bloody Karachi


...formerly the capital of Pakistain, now merely its most important port and financial center. It may be the largest city in the world, with a population of 18 million, most of whom hate each other and many of whom are armed and dangerous...


, DawnNews reported.

One person died of gunfire wounds in Gulbahar area of

Bloody Karachi

.

Two bodies, bearing torture marks, were discovered in

Bloody Karachi

's Saleh Mohammad Goth area near the Shah Latif Town. Both persons were shot afterr being tortured.

Meanwhile,


...back at the ranch, Butch and the Kid finally brought their horses under control...


Rangers and police conducted joint operations, which focused in

Bloody Karachi

's Malir, Gharibabad, Orangi Town, Kati Pahari, Landhi, Quaidabad, Korangi, Mehran Town and Shah Latif Town areas.

Police sources said that more than 50 suspects had been cooled for a few years
Drop the gat, Rocky, or you're a dead 'un!
during the operations in different areas of the city and that weapons and drugs were recovered from some of the suspects.

Meanwhile,


...back at the ranch, Butch and the Kid finally brought their horses under control...


the Majlis-e-Wahdatul

Moslem

een called for a strike in

Bloody Karachi

and Quetta in order to protest against the

murder

s and arrests of Shia youths. Millat Jafria is holding a day of protest today, in response to the strike call.

Posted by: Fred || 09/29/2012 00:00 || Comments || Link || E-Mail|| [336062 views] Top|| File under:
Fresh anti-Islam film protests in Pakistan
[Dawn]
Hundreds of Paks demonstrated in small rallies against a US-made anti-Islam film on Friday, but there was no repeat of the widespread violence seen at protests a week ago.

Around 400 lawyers rallied in Islamabad, burning an effigy of US President Barack Obama
The campaign's over, John...
and marching towards the city's diplomatic enclave to deliver a protest note at the US embassy.

Wearing black and white headbands and carrying banners saying "To hell with your freedom of expression", they chanted anti-US slogans and urged the government to expel the US ambassador and sever diplomatic ties with Washington.

There were other small protests in cities around Pakistain, including one involving around 600 people in the eastern city of Lahore.

The crudely-made "Innocence of

Mohammedan

s" movie has sparked angry and at times violent demonstrations across the globe.

Pakistain experienced the worst of the violence last Friday when nationwide rallies mobilised more than 45,000, many members of right-wing religious parties.

At least 23 people were killed and 229

maimed

, mainly in

festivities

with police.

Posted by: Fred || 09/29/2012 00:00 || Comments || Link || E-Mail|| [336063 views] Top|| File under: Govt of Pakistan
Iraq
Dozens, including al Qaeda inmates, flee Iraq jailbreak
[Dawn]
Iraqi security forces on Friday hunted for dozens of al Qaeda-linked inmates who escaped during an attack on a prison in the city of Tikrit that left at least 13

coppers

dead, officials said.

The violence at the prison comes after al Qaeda's Iraqi front group announced a campaign to regain territory and said it aimed to help its tossed in the calaboose
Youse'll never take me alive coppers!... [BANG!]... Ow!... I quit!
members escape.

"Security forces were able to detain 33 of the escaped inmates, and there are still about 75 others"

on the lam

, Mohammed Hassan Attiya, the head of the Salaheddin provincial council security committee, told AFP, adding that "operations to pursue them are continuing."

"All of these inmates are Iraqi and members of the al Qaeda organization," he said, and most have been sentenced to death. Attiya said police were responsible for the incident, blaming "their weakness and their corruption."

Salaheddin deputy governor Ahmed Abdul Jabbar told AFP that the Tikrit prison had been retaken from

gunnies

who seized it on Thursday night, but that 83 prisoners escaped.

A hospital official in Tikrit, the ancestral home of now-executed Iraqi dictator Saddam Hussein, said 13 police were killed and 34

maimed

in the violence.

A source in the Salaheddin police command said, meanwhile, that 15

coppers

and seven prisoners were killed, and put the number of escaped prisoners at about 100.

"We took control of the prison, and the

gunnies

handed over their weapons

," the official said.

A source in the Salaheddin governor's office said that the provincial police chief was to be sacked over the incident.

Accounts differed on the specifics of the unrest, but it appears

gunnies

attacked from outside the prison, while inmates may have seized weapons from guards inside.

A police lieutenant colonel said Thursday that a

jacket wallah

detonated a

car boom

at the gate of the prison, after which it was assaulted by

gunnies

.

And a traffic police lieutenant colonel who was near the scene of the attack said

gunnies

blew up part of the prison fence, and between 30 and 40 inmates were able to escape.

A police colonel said a riot broke out in the prison, while witnesses said inmates seized the guards' weapons, and that more than 100 of them escaped and fought security forces in the surrounding area.

The tactics reportedly employed in the assault were reminiscent of those used in attacks in July and August.

Gunmen attempted to use bombs to breach a prison gate in Taji, north of Storied Baghdad


...located along the Tigris River, founded in the 8th century, home of the Abbasid Caliphate...


, on August 1, after using similar tactics on the anti-terrorism directorate in the capital the day before in an attack the interior ministry said was an attempt to free inmates.

al Qaeda front group the Islamic State of Iraq said in July that it was launching a "new military campaign aimed at recovering territory." An earlier message posted on jihadist forums said the ISI would begin targeting judges and prosecutors, and try to help its prisoners break out of jails.

While

gun-hung tough guys

opposed to the Storied Baghdad government are regarded as weaker than in past years, they have shown they can strike at even the most highly secure sites in Iraq.

In addition to the prisons in Tikrit and Taji and the anti-terrorism directorate, targets in recent months have included a

cop shoppe

, a military base and an entrance to Storied Baghdad's heavily fortified Green Zone, where the government is headquartered.

Posted by: Fred || 09/29/2012 00:00 || Comments || Link || E-Mail|| [336064 views] Top|| File under: al-Qaeda in Iraq
Syria-Lebanon-Iran
Aleppo Rocked by 'Unprecedented' Fighting
[An Nahar]
Rebels unleashed an unprecedented barrage of mortar fire against troops in Aleppo


...For centuries, Aleppo was Greater Syria's largest city and the Ottoman Empire's third, after Constantinople and Cairo. Although relatively close to Damascus in distance, Aleppans regard Damascenes as country cousins...


after announcing a "decisive" battle for Syria's second city, residents and a watchdog say.

Shells crashed down at a steady rate and

festivities

were widespread, leaving layers of dust and smoke over Aleppo, according to the residents and the Syrian Observatory for Human Rights.

"The fighting is unprecedented and has not stopped since Thursday. The

festivities

used to be limited to one or two blocks of a district, but now the fighting is on several fronts," the Observatory's Rami Abdel Rahman told AFP.

Residents of neighborhoods previously spared the worst of the two-month-old battle for Aleppo also told AFP the violence was "unprecedented".

"The sound from the fighting... has been non-stop," said a resident of the central district of Sulimaniyeh, who identified himself only as Ziad. "Everyone is terrified. I have never heard anything like this before."

Rebels claimed they had advanced on several fronts, particularly in the southwest, but admitted they had failed to make any significant breakthrough.

"On the Salaheddin front, we took one of the regular army bases," said Abu Furat, one of the leaders of the Al-Tawhid Brigade, the most important in the city.

But he admitted that the fighters had to retreat from Salaheddin because they were outgunned. "To win a guerrilla street war, you have to have bombs and we don't," he said.

Abu Furat said that 25 soldiers were killed in the assault, while another rebel fighter said 20 of his comrades died on the battlefield and 60 were

maimed

.

The Observatory which gave initial estimates of 60 people killed across the country on Friday -- half of them civilians -- said at least five civilians and five rebels died in Aleppo.

"We heard soldiers on their radio calling their chiefs to ask for reinforcements. They were crying and saying 'we are all going to die,'" a rebel said.

By Friday afternoon the intensity of the fighting abated, as rebels appeared to focus their attention on other objectives, such as Omayyad Mosque in the center of the Old City, an AFP correspondent said.

The Observatory's Abdel Rahman said the fighting was not yielding major gains for either side: "Neither the regime nor the rebels are able to gain a decisive advantage."

The outgunned rebels, a rag-tag army made up of mutinous soldiers and civilians who have taken up arms to oust
Hereditary President-for-Life Bashir Pencilneck al-Assad


Before going into the family business Pencilneck was an eye doctor...


's regime, declared an all-out assault for Aleppo on Thursday.

Afterwards, an AFP correspondent said mortars were fired about every 15 minutes into army-held areas, including Sulimaniyeh and Sayyid Ali.

"One mortar round hit a residential building and killed four people from the same family, including an old man and a young child. We tried to carry them away to bring them to the hospital but they were already dead," one resident said.

Violence also raged in Damascus


...The capital of Iran's Syrian satrapy...


where troops attacked several rebel areas in both the north and the south of the capital, leaving three civilians dead, the Observatory said.

Despite the violence, thousands of protesters

erupted into the streets

of Aleppo and other cities in support of the unification of the Free Syrian Army as factionalization appears to undermine the anti-regime revolt.

The Observatory said demonstrations were held after the main weekly

Mohammedan

prayers in the Fardus and Sukari neighborhoods of Aleppo, as well as in the central province of Homs, Hama further north and Idlib in the northwest.

"May God protect the Free Syrian Army," demonstrators chanted in Kfar Zita in Hama province.

The conflict has dominated proceedings at the U.N. General Assembly in New York, where U.N. and Arab leaders expressed concerns


...meaning the brow was mildly wrinkled, the eyebrows drawn slightly together, and a thoughtful expression assumed, not that anything was actually done or indeed that any thought was actually expended...


the country could become a "regional battleground."

U.N. Secretary General
the ephemeral Ban Ki-moon


... of whom it can be said to his credit that he is not Kofi Annan...


, Arab League


...an organization of Arabic-speaking states with 22 member countries and four observers. The League tries to achieve Arab consensus on issues, which usually leaves them doing nothing but a bit of grimacing and mustache cursing...


leader Nabil al-Arabi and special envoy Lakhdar Brahimi shared those fears as they met at U.N. headquarters to discuss "the appalling levels of violence," a UN

front man

said.

U.S. Secretary of State Hillary Clinton
... sometimes described as The Heroine of Tuzla and at other times as Mrs. Bill, never as Another Henry Clay ...
, meanwhile, prepared to host a meeting of the "Friends of Syria" group at which Syrian activists will urge world leaders to do more to help people caught up in the conflict.

And Sergei Lavrov, the foreign minister of Russia, which has repeatedly blocked U.N. Security Council action against its longstanding Syrian ally, was to address the General Assembly.

Posted by: Fred || 09/29/2012 00:00 || Comments || Link || E-Mail|| [336066 views] Top|| File under: Govt of Syria
Who's in the News
35
[untagged]
7
Govt of Pakistan
5
Arab Spring
2
al-Shabaab
1
Govt of Iran
1
Govt of Syria
1
Hamas
1
Lashkar-e-Islami
1
Muslim Brotherhood
1
al-Qaeda
1
al-Qaeda in Iraq
1
Ansar Dine
Bookmark
E-Mail Me
The Classics
The O Club
Rantburg Store
The Bloids
The Never-ending Story
Thugburg
Gulf War I
The Way We Were
Bio
Merry-Go-Blog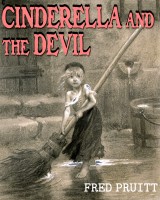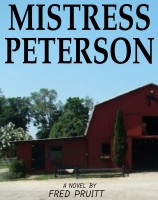 On Sale now!


A multi-volume chronology and reference guide set detailing three years of the Mexican Drug War between 2010 and 2012.

Rantburg.com and borderlandbeat.com correspondent and author Chris Covert presents his first non-fiction work detailing the drug and gang related violence in Mexico.

Chris gives us Mexican press dispatches of drug and gang war violence over three years, presented in a multi volume set intended to chronicle the death, violence and mayhem which has dominated Mexico for six years.
Click here for more information


Meet the Mods
In no particular order...


Steve White
Seafarious
tu3031
badanov
sherry
ryuge
GolfBravoUSMC
Bright Pebbles
trailing wife
Gloria
Fred
Besoeker
Glenmore
Frank G
3dc
Skidmark



Better than the average link...



Rantburg was assembled from recycled algorithms in the United States of America. No trees were destroyed in the production of this weblog. We did hurt some, though. Sorry.
34.204.181.91

Help keep the Burg running! Paypal: