Briton Wounded in Oman Shooting
A British man has been wounded in a shooting in the Omani capital, the embassy here said yesterday, adding that it was still unclear if the attack was politically motivated. "He is in hospital and the Royal Oman Police is investigating," a spokesman told reporters, adding that the shooting happened on Sunday afternoon in the city's Al-Khauwair neighborhood. "We would not wish to speculate on the motive at this stage." However, both the British and US embassies in Muscat informed nationals of the shooting as a precautionary measure. In London, the Foreign Office said the victim was shot in the neck and seriously injured in the attack, adding that the man's wife and children have been informed of the incident. An acquaintance said the victim works at Muscat Private Hospital.
Posted by: Fred || 09/29/2004 11:21:22 AM || Comments || Link || E-Mail|| [6458 views] Top|| File under:
Three Held in Murder of Frenchie
Roger Harrison, Arab News

Police have arrested three men suspected of involvement in the killing of French engineer Laurent Barbot in Jeddah early Sunday morning. The Ministry of Interior spokesman, Brig. Gen. Mansour Al-Turki, confirmed the arrests. "Three suspects were arrested and police are still searching for a fourth," he said yesterday. The arrests, based on evidence at the site of the shooting near Giant Stores in the Al-Zahra district, led the police to Bahra, a suburb some 25 kilometers east of Jeddah. The suburb is home to a mixture of middle and low-income Saudis and is notorious for large numbers of illegal immigrants, many of whom work on nearby farms and in factories and shops.


Wonder if alk-runners live there as well.

Al-Turki confirmed that the suspects were traced to Bahra area and that their house and the surrounding area were searched. An area around the house owned by the fourth suspect — whom police described as an Arab national — was surrounded and sealed off.
Police moved in and made the arrests and a search of the premises revealed no weapons. The three who were arrested are, according to police, "closely related to each other."

"Hi, I'm Abdul. This is my brother Abdul and that there is my other brother Abdul."

Daniel Cousin, who began work in Jeddah less than two weeks ago, is convinced that Jeddah is still a relatively safe place to be in. "I feel safer in the Middle East than in some parts of Paris," he told Arab News.


Some of those Parisian suburbs can be pretty nasty, eh Daniel? Never know what kind of folks you might encounter.

He was formerly a hotelier in Baghdad in the 1980s where he survived a bombing.

"The French community was really shocked by the attack," said Jean-Louis Obeda, chairman of the French community group, Maison des Francais. "But it is not panicking over it. We had come to think of ourselves as privileged since France did not support the war in Iraq."


Isn't that a telling statement!

He felt that there had been no change in the commitment of French business to the Kingdom. "However, I sense that French companies will be sending fewer nationals to work in Saudi Arabia," he said. Maison des Francais has received no special instructions from the consulate as they are still waiting to find out who was responsible for the shooting before taking any action.
Posted by: Fred || 09/29/2004 10:54:56 AM || Comments || Link || E-Mail|| [6457 views] Top|| File under:
Arms seized in Saudi came from Yemen
A ship loaded with arms and ammunition seized off the southern Saudi coast originated from Yemen and was on its way to Sudan, reports said Wednesday. Saudi Interior Ministry spokesman

Brig. Mansour Turki

said the ship's crew members identified themselves as Sudanese and admitted they were trying to smuggle weapons into Sudan. Turki said the crew admitted having lost its way and entered Saudi territorial waters by mistake. "The rules adopted in this case are in line with internationally recognized norms, which the kingdom will be implementing after verifying the nature of the territorial violation at the end of the investigation," Turki said. "If we find out that the violation was committed intentionally the violators will be punished in Saudi Arabia, and if it was a mistake they will be repatriated."


"If they are carrying weapons to the valiant Arab fighters defending Sudan against the infidels, they'll be given a hero's send off......say, is this mike still on?"

Wonder which side was going to get the guns. Awful long way to cart guns from the Red Sea to the Darfur rebels.

The ship was intercepted Tuesday off the southern coast of Jazan carrying hundreds of automatic rifles and large quantities of ammunition.
Posted by: Steve || 09/29/2004 9:32:06 AM || Comments || Link || E-Mail|| [6458 views] Top|| File under:
USS Cole boomers sentenced to death
A Yemeni court has sentenced two men to death over the bomb attack on the USS Cole, which killed 17 people in 2000. Suspected ringleader Abdel Rahim al-Nashiri, who is currently in US custody, and Jamal Mohammed al-Bedawi, were both given the death penalty. Four others were given between five and 10 years in jail for the attack, blamed on Osama Bin Laden's al-Qaeda network. In October 2000, two attackers rammed the destroyer in the port of Aden with a small boat laden with explosives.

Posted by: Howard UK || 09/29/2004 3:38:58 AM || Comments || Link || E-Mail|| [6457 views] Top|| File under:
Europe
One Hurt in Apparent Bomb Blast in Warsaw
A bomb went off in a building in a downtown Warsaw business district and injured one person, punching a hole in the building wall and shattering windows, police said. Police spokesman Mariusz Sokolowski said authorities do not suspect terrorism, but instead believe the bomb, hidden in a briefcase, was planted by someone with a grudge.


Yeah. That's what I always do when I've got a grudge against somebody, too...
Posted by: Fred || 09/29/2004 10:41:44 AM || Comments || Link || E-Mail|| [6457 views] Top|| File under:
Man attacked pilots with axe
A passenger on a Kato Airline flight from Narvik went ballistic and attacked the pilots with an axe during the approach to Bodø airport Wednesday. The passenger, who is allegedly of foreign decent, was arrested and is now detained at Salten police district. Both pilots and one passenger are injured and have been sent to Nordlandssykehuset. «The two pilots were attacked during the approach, but still managed to make an emergency landing,» said Margrete Torsenter, police prosecutor, at Slaten police district, to TV 2 Nettavisen. «None of them are allegedly mortally injured.» ...



Looks like a small plane, and probably a small airport too, but still - being able to take an axe onboard !?!
Posted by: Lux || 09/29/2004 6:30:51 AM || Comments || Link || E-Mail|| [6458 views] Top|| File under:
HSBC banks boomed in Turkey
Two small bombs exploded in front of branches of the British HSBC Bank in Turkey yesterday and a third blast hit a Turkish-American Association in the capital Ankara. The Anatolian news agency said yesterday's explosions did not cause any injuries. A percussion bomb, which creates a loud blast but usually little damage, exploded in front of one HSBC branch in Istanbul, the largest Turkish city, smashing the windows. Anatolian said there was a similar blast next to an HSBC branch in the southern city of Adana at around 9.15pm, shattering the windows of nearby buildings and cars. The third explosion, caused by a similar device, was in the garden of a Turkish-American Association in Ankara, damaging the building and a neighbouring building belonging to the Agriculture Ministry. No-one claimed immediate responsibility for the blasts. However, Islamist militants, Kurdish separatists and leftist guerrillas have all carried out bomb attacks in Turkish cities.

In another development in the war against terror, an al Qaeda agent who helped plan the September 11 attacks has met leaders of a Salvadorean crime syndicate which controls the smuggling of illegal immigrants across the Mexican border into the US. The CIA fears Adnan el Shukrijumah, 29, a Yemeni with a £3m bounty on his head, is negotiating a deal to infiltrate terrorist network members into American cities to stage attacks in the run-up to the presidential elections in November. El Shukrijumah met Mara Salvatrucha gang leaders in Tegucigalpa, the Honduran capital, where security forces are on alert for al Qaeda operations against British and US embassies. Mara Salvatrucha runs a base in Matamoros, Mexico, and controls street gangs in Los Angeles, Washington and New York. El Shukijumah was identified in 2001 and from interrogation of captives at Guantanamo Bay as a key "fixer" in hijacking the aircraft used on September 11.
Posted by: Dan Darling || 09/29/2004 12:07:11 AM || Comments || Link || E-Mail|| [6457 views] Top|| File under:
Southeast Asia
Hambali associate arrested
Indonesian police have reportedly arrested a key associate of alleged Southeast Asian terror mastermind Hambali on an island in the country's far northeast. Adrian Ali, alias Amin, was arrested on Tinakareng, north Sulawesi province, after police found equipment used to make identity papers in his house, Koran Tempo newspaper reported, quoting local police Colonel Johnny Hotma Hutauruk as saying. Two other suspects were arrested with Ali, the report said. The report did not say when the arrests took place, nor what the men would be charged with. Police were not immediately available for comment. Tinakareng lies just south of the Philippine's Mindanao island, where Jemaah Islamiah, al-Qaeda's Southeast Asian ally, is reported to run terrorist training camps. Hutauruk said Ali was a key associate of Hambali and accompanied him on trips to Afghanistan, Pakistan and the southern Philippines before Hambali was arrested in Thailand last year.
Posted by: Dan Darling || 09/29/2004 12:04:24 AM || Comments || Link || E-Mail|| [6457 views] Top|| File under:
Indonesians hunting 6 suicide bombers
Police say they are hunting for as many as six Indonesian militants poised to become suicide bombers — a calling once alien to this predominantly Muslim country but one that now poses an increasingly common threat. The Jemaah Islamiah network, which police say is responsible for three terrorist attacks on Western targets in less than two years, continues to expand and attract new members in Indonesia despite a police crackdown and the arrest of many of its leaders, police and terrorism experts say. New leaders are being trained to replace those who have been captured, and the group — which can operate legally in Indonesia to raise funds and provide religious education — presents a constant danger, they say.

The ability of Jemaah Islamiah militants to evade police was apparently demonstrated with this month's truck bombing of the Australian Embassy in Jakarta. The blast outside the embassy gate, attributed to the group, killed at least 10 people, including at least one suicide bomber. Experts are analyzing unidentified body parts in an attempt to determine how many attackers were involved. The bomb, placed in a small truck, was so powerful that the largest piece of the vehicle recovered was a hubcap. A human torso was thrown across eight lanes of traffic into a construction site, and additional remains were found a week later on the fifth floor of a heavily damaged office building next to the embassy. Police are investigating whether the body parts belonged to any of the six recruits who pledged to Jemaah Islamiah leaders to become suicide attackers. Authorities believe they know the identities of the six, and have taken blood samples from relatives to see whether their DNA matches that of the remains found at the bomb site. So far, the results have been negative. They also recovered letters one of the men wrote to his parents and wife saying he would become a martyr and asking for forgiveness. "There are many people who are ready to carry out suicide bombings," said Brig. Gen. Pranowo, director of the national police anti-terrorism unit, who uses one name. "They believe the most important thing in their lives is their religious duty to carry out jihad."
Continued on Page 49
Posted by: Dan Darling || 09/29/2004 3:08:58 AM || Comments || Link || E-Mail|| [6458 views] Top|| File under:
Syria-Lebanon-Iran
US slaps curbs on 14 for Iran weapon sales
9-30-04

WASHINGTON: The US slapped sanctions on seven Chinese firms, two Indian men, and companies from Belarus, North Korea, Russia, Spain and Ukraine on Wednesday for selling weapons or cruise and ballistic missile technology and equipment to Iran.

The penalties were imposed for the transfer of "equipment and technology controlled under multilateral export control lists or otherwise having the potential to make a material contribution to the development of weapons of mass destruction or cruise or ballistic missile systems, the US State Department said.

The sanctions include a bar on the firms and individuals doing business with the US government, a ban on US assistance and the automatic denial of US export licenses to them, the department said in a notice published in the Federal Register.

The notice did not elaborate on the specifics of the alleged sales that are punishable under the Iran Non-proliferation Act of 2000.

Many of the companies, in particular the Chinese and North Korean firms, have been under US sanctions for previous transgressions and are unlikely to be significantly affected by the new penalties.The firms and individuals identified in the notice are:

The Beijing Institute of Aerodynamics of China, the Beijing Institute of Opto-Electronic Technology (BIOET) of China, Belarus Belvneshpromservice of Belarus, the Changgwang Sinyong Corporation of North Korea, the China Great Wall Industry Corporation of China, North Industries Corporation (NORINCO) of China, Dr C Surendar and Dr YSR Prasad of India, Khazra Trading of Russia, the LIMMT Economic and Trade Company of China, Oriental Scientific Instruments Corporation (OSIC) of China, South Industries Science and Technology Trading Company of China, Telstar of Spain, and the Zaporizhzhya Regional Foreign Economic Association of Ukraine. afp


Posted by: Mark Espinola || 09/29/2004 9:55:07 PM || Comments || Link || E-Mail|| [6458 views] Top|| File under:
Intense Fighting Reported Throughout Iran
Don't get your hopes up too much. We've false-alarmed on this before. I'd like to see some confirmation...

Reports over the past 24 - 48 hours via several important information services such as SMCCDI, Peykeiran, Zagros and direct email reports and phone calls from Iranian citizens is beginning to shine light on what at this time looks to be country-wide fighting and quickly escalating into what could potentially become a freedom revolution. Several independent citizen sources have reported the formation of significant crowds throughout the country, and have heard many loud explosions and gun shots, including in the cities of Tehran, Esfahan, and Shiraz. SMCCDI and Peykeiran have both reported intense battles between freedom-loving Iranian citizens and the regime's fanatical militias in the village of Meeyan Do Ab. Both sources are reporting many deaths and injuries both to the villagers and regime's forces.

In the past week and recent days, many regional commanders and leaders of the regime's militias have been targeted and killed along with many of their militiamen. Initial reports from Iranian online news sources as well as from western satellite news media are reporting intense fighting throughout Iran, and report that such fighting is increasing at a constant rate. On September 28th, SMCCDI reported that in Iran's main southern port of Bandar-Abbas located by the Hormoz Strait on the Persian Gulf, heavy fighting between Elite commandos of the Pasdaran Corp and Iranian residents who were protesting the regime's murder of three fishermen broke out. Angry residents attacked several public buildings as well as regime vehicles with incendiary devices. Reports also indicate that Bandar Abbas is the main commercial entry to Iran and its paralysis could help spark unprecedented chaos that would severely threaten and likely cause the fall of the Islamic Regime.

Regime forces are also acknowledging the discovery of several ammunition depots used by Iranian citizens against the Mullah's militias. At this time and for several months now, regime security forces have remained heavily deployed in the most strategic areas of Iranian cities in an effort to prevent the spread and growth of any major uprising. The current situation appears to be quite explosive at this time.
Posted by: Anonymoose || 09/29/2004 4:36:53 PM || Comments || Link || E-Mail|| [6459 views] Top|| File under:
Two killed in clash in Ein el-Hellhole
Two rival Palestinian militants were killed Wednesday in a clash in a Palestinian refugee camp in south Lebanon, security sources said. The violence erupted between Yasser Arafat's Fatah movement and a Muslim extremist group called Jund al-Sham, Arabic for Soldiers of Damascus, in the camp of Ein el-Hilweh, home for some 60,000 Palestinian refugees. A Fatah gunman and a Muslim extremist were killed in the fight which raged for several hours, using automatic rifles and hand grenades, sending panic waves in the shantytown and prompting many residents to seek shelter outside. The Lebanese army cordoned off the camp banning any gunmen from walking out. In the meantime, camp officials held an emergency meeting to settle the incident.

"More tea?" "Yes, thank you."

An estimated 350,000 Palestinians live in 12 refugee camps throughout Lebanon. The camps are armed and outside the control of the Lebanese authorities.
Posted by: Steve || 09/29/2004 2:29:59 PM || Comments || Link || E-Mail|| [6458 views] Top|| File under:
Iraq-Jordan
Iraqi Resistance Killed 18 US Troops on Tuesday
From Jihad Unspun
Beginning at dawn yesterday, the Iraqi Resistance used a C5K to strike a US Humvee near the governorate building in al-Qa'im city on the border with Syria. The vehicle was totally destroyed in the blast. Three US soldiers were killed and two others wounded. Immediately after the attack a US Black Hawk helicopter began shooting at anything that moved in the vicinity of the attack, wounding three civilians. ....

Iraqi Resistance forces attacked a US column on the Iraqi-Syrian border Tuesday morning, destroying several US military vehicles and probably inflicting casualties. The local correspondent of Mafkarat al-Islam reported that a column of six US Bradley armored vehicles was attacked by Resistance fighters firing SPJ9s and rocket-propelled grenades in al-Qa'im, destroying three Bradleys and killing all aboard. (Bradleys usually have a crew of four.) The other vehicles managed to flee. ....

US aggressor forces seized control of one of the Iraqi houses in the Makr adh-Dhib area of al-Qa'im on the border with Syria and turned the home into a barracks for themselves, according to the al-Qa'im correspondent of Mafkarat al-Islam. At 5:30am local time, Iraqi Resistance forces bombarded the house with about fourteen 82mm mortar rounds, then they opened up with rocket-propelled grenades and BKC automatic weapons fire. The attack totally demolished the structure, setting the wreckage ablaze. Seven US troops were killed inside the house and two Humvees were also destroyed in the attack. The Resistance fighters also managed to take away the Americans' weapons before the house completely caught fire. ...

At 5:00 pm Tuesday afternoon Iraqi Resistance forces fired rocket-propelled grenades at a US military fuel tank truck and a Humvee on the road between al-Qa'im and Hanah, killing at least four US troops, according to the al-Qa'im correspondent of Mafkarat al-Islam.
Posted by: Mike Sylwester || 09/29/2004 11:54:16 PM || Comments || Link || E-Mail|| [6458 views] Top|| File under:
Afghanistan/South Asia
15 Afghans held with Pakistani troops' help
WoT background noise, except for the fact that the Paks are claiming to have helped bag them...
US-led troops in Afghanistan captured 15 Afghans on Wednesday with the help of Pakistani troops. It was not clear whether the 15 detainees, described as "local nationals", had taken part in the attack in insurgency-hit Shkin district, which faces Pakistan's remote tribal area where Al Qaeda and Taliban fugitives have hidden. "They were detained for questioning and then later released," spokesman Mark McCann told AFP. "We do not have definite information that these people were part of the anti-coalition militia who were being pursued by the coalition forces."The suspects were captured when Pakistani troops prevented a group of insurgents from crossing into their side of the border as coalition forces pursued them after a brief gunbattle, another US spokesman Major Scott Nelson said. There were no reports of deaths in the gunfight.
Posted by: || 09/29/2004 7:03:54 PM || Comments || Link || E-Mail|| [6459 views] Top|| File under:
6 arrested in Swat, Nawabshah
Three Al Qaeda suspects were arrested on Tuesday night from two different places in Swat. Law enforcement agencies also arrested three men from Nawabshah and moved them to an undisclosed location. Daily Times learnt that security agencies, accompanied by the local police, raided houses of Shafiq-ur-Rehman and Hidayat-ur-Rehman of Charbagh and Sardarul Mulk of Khwazakhela and arrested them. The raids were part of the ongoing crackdown on the accomplices of slain Qaeda operative Amjad Farooqi. Sources said the arrested were suspected supporters of banned militant outfits Jaish e-Muhammad and Tanzim Nifaz-e-Shariah Muhammadi (TNSM). Police seized explosives from their possession.

Security agencies had arrested three more suspects in Nawabshah and were interrogating them about Amjad Farooqi, the Online news agency reported on Wednesday. According to sources, security officials were gathering information on individuals staying in hotels, guest houses and rented houses in Nawabshah and Sukkur. Intelligence sources told Daily Times that Farooqi's telephone index, recovered from his house, may lead to the arrest of over three dozen militants of Harktul Jihad e Islami, Jaish Muhammad and Al Qaeda from different parts of the country. Interior Minister Aftab Sherpao told a Cabinet meeting in Islamabad that security forces had "broken the back of Al Qaeda in Pakistan" by killing Farooqi, Online reported. He said about 50 terrorists had been detained after Farooqi's killing.
Posted by: || 09/29/2004 6:54:54 PM || Comments || Link || E-Mail|| [6459 views] Top|| File under:
Iraq-Jordan
Italy 'paid $1m to free hostages'
A senior Italian politician says he believes a ransom of $1m or more was paid for the release of two female Italian aid workers kidnapped in Iraq.

Italian Foreign Minister Franco Frattini has said no money was paid.

But Gustavo Selva, head of the Italian parliament's foreign affairs committee, said the denial was purely "official".

Meanwhile, British hostage Ken Bigley has appeared in a new video aired by Arabic TV channel Al-Jazeera, accusing Tony Blair of ignoring his plight.

Squatting down in a cage and dressed in an orange jumpsuit, Mr Bigley said his captors did not want to kill him, and he accused the UK prime minister of "lying".

The hardline group which seized Mr Bigley nearly two weeks ago, the Tawhid and Jihad group, beheaded two Americans kidnapped with him.

Italian controversy

Allegations of an Italian ransom, first made in a Kuwaiti newspaper, have been widely reported in Italy.

The government has denied this but, I dare to say, this is an official denial which is part of a government's obligations so as not to give the impression that it has given in to blackmail

The BBC's Guto Harri in Rome says Prime Minister Silvio Berlusconi has fuelled the rumours by talking of "a difficult choice which had to be made".

Mr Selva, a member of the Northern League, one of the parties in Italy's governing coalition, told French radio: "The young women's life was the most important thing.

"In principle, one should not give in to blackmail, but this time I think we had to give in - even though this opens a dangerous path because it is obvious that both for political or criminal reasons, this path can make others want to take others hostage to make some money."

Security experts have told the BBC that money is likely to have played some part, but they also point to intensive behind-the-scenes negotiations on the part of the Italians.

Mr Berlusconi has spoken of 16 separate negotiations to free the women.

Hope for hostages

Earlier on Wednesday, Mr Bigley's brother Paul said he had received a written message confirming his brother would be released alive.

Ken Bigley has been threatened with beheading
He had said he was 90% sure the message was genuine, but after seeing the video said he was now 100% sure.

Meanwhile, a French negotiator says he has reached a deal with kidnappers to free two French journalists, Georges Malbrunot and Christian Chesnot.

The envoy, Philippe Brett, told al-Arabiya TV he had seen the two men, kidnapped on 21 August, and they would be released soon.

However, the French foreign ministry said it had no knowledge of any deal and said Mr Brett was not part of any official negotiations.

'Treated with respect'

The two Italian women, Simona Pari and Simona Torretta, flew back to Rome on Tuesday night to a rapturous welcome, after three weeks of captivity.

Two Iraqis seized with them on 7 September and four Egyptian telecom workers taken in a separate kidnapping last week have also been freed.

"There were times when we feared we'd be killed," Ms Torretta said. "But at other times we laughed together."

The women, both 29, told Italian officials they had been kept blindfolded for almost all the time and had never seen their captors' faces. They were kept together and in the same place all the time.

"We have been treated with a lot of respect," Ms Torretta said.

Many different groups are thought to be operating in Iraq. Some are criminal gangs seeking ransoms, while others have made political demands.

About 30 foreigners, including several from Arab countries, are still being held, while several Iraqis have been kidnapped for ransom.

The group holding Ken Bigley is said to have links to al-Qaeda. Its suspected leader, Jordanian-born militant Abu-Musab al-Zarqawi, is also accused of masterminding a string of bombings in Iraq.


Posted by: Mark Espinola || 09/29/2004 3:31:12 PM || Comments || Link || E-Mail|| [6457 views] Top|| File under:
Iraq Rebel Cities to Be Retaken in October - Minister
U.S. and Iraqi forces will retake rebel-held cities in Iraq in October, Defense Minister Hazim al-Shalaan told Reuters on Wednesday. "You wait and see what we are going to do. We are going to take all these cities in October," Shalaan said. The western cities of Falluja and Ramadi, as well as some parts of Baghdad and the town of Samarra, north of the capital, are effectively controlled by insurgents. The U.S. military has previously said it will retake these areas by the end of the year so elections can go ahead as scheduled in January. U.S. commanders say they are waiting until Iraqi forces are large enough and sufficiently trained for the offensive.
Posted by: Fred || 09/29/2004 11:56:36 AM || Comments || Link || E-Mail|| [6457 views] Top|| File under:
Afghanistan/South Asia
Seven Killed in Gunbattle in Afghanistan
Taliban militants crept up to an Afghan government office under cover of darkness early Wednesday and launched a gunbattle that left four attackers and three Afghan troops dead, police said. Elsewhere, an explosion killed a motorcyclist in what an Afghan commander suggested was a botched suicide attack, and U.S. troops skirmished with insurgents near the Pakistani border.


[VROOM! VROOM!]
"Die, cursed infide- [KABOOM!]"
The violence comes in the run-up to Afghanistan's Oct. 9 presidential election, which insurgents are trying to derail. The mayor's office in Khaki Afghan, a district of southeastern Zabul province, was targeted Wednesday by rebels armed with machine guns and rifles, deputy police chief Jailani Khan said. In four hours of fighting, four Taliban were killed and two more captured along with their weapons, Khan said. Three Afghan soldiers died and two were wounded. "We are holding the bodies of the four dead Taliban," Khan said. Reports from the scene suggested there were also Arabs among the assailants, he said, but had no further details.

The motorcyclist was killed Tuesday in Khost province by an explosion which tore apart his body, set fire to his bike and injured a farmer riding a passing tractor, Gen. Fazel Mohammed Sahel said. "He came across the fields and drove onto the main road near the police checkpoint," said Sahel. "There was a military vehicle driving toward him, and suddenly he blew up." Sahel said the man appeared to be a suicide bomber, but that he had no idea why the explosion occurred on the open road or what kind of mission the dead man might have been on. "We think he had explosives around his body. Half of him was simply gone," he said. The commander said investigators identified pieces of one tank shell and found another unexploded round with a wire attached to it at the scene, just outside Khost city.

The American military said suspected Taliban shot at one of its patrols on Monday near Shkin, a border town in Paktika province where U.S. forces man a lonely base. The patrol returned fire and pursued the assailants toward the nearby Pakistani border, where Pakistani forces tried to block their escape, spokesman Maj. Scott Nelson said. American warplanes fired at the rebels, destroying a vehicle. Fifteen local men detained for questioning were subsequently released, said another spokesman, Maj. Mark McCann. There were no reported casualties. While the attackers apparently slipped away, the military said the operation was evidence of blossoming cooperation with Pakistan. "This would never have happened a year ago," Nelson said. "We are exceptionally pleased by that and hope for a continued improvement."
Posted by: Fred || 09/29/2004 10:48:58 AM || Comments || Link || E-Mail|| [6457 views] Top|| File under:
Iraq-Jordan
Coalition raids on Hafia Street in Baghdad
EFL and content emphasis




A little more detail on the previous post. We just can't make this stuff up... Maybe Reuters can, but we can't.

U.S. and Iraqi forces raided suspected insurgent hideouts in the heart of the capital Wednesday, sparking clashes along a main Baghdad thoroughfare... Kadhim al-Dafan is believed to be a key neighborhood leader operating on Baghdad's bloodied Haifa Street, responsible for car bombs and other attacks in the area, said Col. Mohammed Abdullah. Five other suspected insurgents were also taken into custody as U.S. and Iraqi forces clashed with rebels on the street.


Wait for it...


Iraqi security forces backed by U.S. troops arrested the suspected terrorist leader Kadhim al-Dafan, cornering him Wednesday in a closet as he tried to conceal his face with his wife's underwear, an Iraqi National Guard commander said.


Yep, put the panties on his own head, saving us the trouble!




Did he have a banana up his butt, too?
Posted by: OldSpook || 09/29/2004 9:22:33 AM || Comments || Link || E-Mail|| [6459 views] Top|| File under:
Home Front: Tech
Laser injures Delta pilot's eye
A pilot flying a Delta Air Lines jet was injured by a laser that illuminated the cockpit of the aircraft as it approached Salt Lake City International Airport last week, U.S. officials said. The plane's two pilots reported that the Boeing 737 had been five miles from the airport when they saw a laser beam inside the cockpit, said officials familiar with government reports of the Sept. 22 incident. The flight, which originated in Dallas, landed without further incident at about 9:30 p.m. local time. A short while later, however, the first officer felt a stinging sensation in one eye. A doctor who examined the pilot determined that he had suffered a burned retina from exposure to a laser device, the officials said.

Transportation Security Administration (TSA) spokeswoman Yolanda Clark confirmed the incident, but declined to provide details. "TSA is aware of the incident, and we are working with the airline in conducting an investigation to try and determine the cause of the incident," Miss Clark said. She would not say whether TSA considers the incident a possible security threat to commercial aircraft. Other officials said the incident was serious enough that the pilot will be unable to fly for at least a week. "So far, it doesn't sound like there will be permanent [eye] damage," one official said. The identity of the pilot could not be learned, and Delta spokesman Anthony Black declined to comment. Officials were unsure of the source of the laser and could not determine whether the exposure was deliberate or accidental. John Mazor, a spokesman for the Air Line Pilots Association, said commercial pilots have been exposed to laser illumination. "The Air Line Pilots Association has received reports in the past of incidents where lasers penetrated cockpits and, in at least one case, caused injury," Mr. Mazor said. Several years ago, a pilot flying into a Western airport was hit by a light from a laser light show. The causes of the other incidents are not known, he said. Asked whether a laser aimed at pilots could cause a plane to crash, Mr. Mazor said: "I think that's highly improbable. In every case in the past, the flights landed safely."

But what if both pilots get blinded on final approach?


Continued on Page 49
Posted by: Steve || 09/29/2004 8:52:10 AM || Comments || Link || E-Mail|| [6457 views] Top|| File under:
Africa: North
Mauritania thwarts 'coup plot'
Another one? Isn't there anything else to do in Mauritania? They need a drive-in or something...

No wonder Yasser doesn't want to go there.

Mauritania has foiled a coup attempt, the third in 15 months, says the interior minister. Mohamed Ghali Ould Cherif Ahmed said "a vast plan of destabilisation and sabotage" had been planned this week. Security forces have seized a large quantity of arms and arrested several people, including a former military captain, Abderahmane Ould Mini. He is considered to be one of the most senior figures responsible for an attempted coup in June last year.

If at first you don't succeed, try, try again. Just don't get caught.

The minister said a confession by Mr Ould Mini after his arrest had let to the seizure of an arms cache outside the capital, Nouakchott.
(Wack!) "Ouch, OK, I did it! I'll talk, just put that down!"

The last attempt to topple President Maaouiya Sid'Ahmed Ould Taya was in August. The Mauritanian government has accused Burkina Faso and Libya of supporting earlier coup plots. President Taya took power in a bloodless coup in December 1984 and has been re-elected three times since.

That makes him a senior statesman
Posted by: Steve || 09/29/2004 8:42:50 AM || Comments || Link || E-Mail|| [6459 views] Top|| File under:
Iraq-Jordan
Iraqi forces 'seize Haifa Street terrorist'
Iraqi security forces today arrested a suspected terrorist operating on Baghdad's blood-soaked Haifa Street, an Iraqi commander said. Five other suspected insurgents were also taken into custody as US and Iraqi forces clashed with rebels on the main thoroughfare, said Col. Mohammed Abdullah. Acting on tips from local residents, Abdullah said Iraqi security troops backed by US forces caught Kadhim al-Dafan as he hid out in his home.


"Maw! They're comin' for me, Maw!"

The suspected terrorist reportedly told Abdullah he was hurriedly trying to disguise himself with his wife's underclothing.


"That's a stunning bassiere y'got there, Kadhim! Stick 'em up!"
Posted by: Howard UK || 09/29/2004 7:52:42 AM || Comments || Link || E-Mail|| [6462 views] Top|| File under:
Iraq-Jordan
Tawhid thugs take to the streets of Samarra
Gunmen carrying flags of Iraq's most feared terror group surfaced in force in the central Iraqi city of Samarra on Tuesday for the first time since U.S. troops briefly entered it in a deal with tribal leaders that the Americans had portrayed as a success story in battling the insurgency.

Dozens of masked gunmen carrying automatic rifles and rocket-propelled grenades drove through the main streets of Samarra, 60 miles north of Baghdad, in about 20 vehicles. Some carried the black flags of Iraq's most-feared terror organization, Tawhid and Jihad, which is run by Jordanian-born Abu Musab al-Zarqawi.

Two of the cars carrying the gunmen were police pickup trucks that appear to have been confiscated by the insurgents. The gunmen stopped some cars and asked passengers to hand over music tapes, giving them tapes with recitations from the Muslim holy book, the Quran, in exchange.

After a two-hour drive-through, the convoy dispersed around noon and the gunmen could not be seen in the streets. It was not clear why they left.

Samarra has been under insurgent control and a virtual ''no-go'' area for U.S. troops since May 30.

The Americans returned briefly on Sept. 9 under a peace deal brokered by tribal leaders by which U.S. forces agreed to provide millions of dollars in reconstruction funds in exchange for an end to attacks on American and Iraqi troops.

U.S. and Iraqi commanders portrayed the deal as a success story in their attempts to put down the 17-month-old insurgency that aims to drive foreign forces from the country.

In recent weeks, however, the city witnessed sporadic clashes between U.S. troops and insurgents.

A suicide attacker detonated a car bomb on Sept. 19, near a U.S.-Iraqi checkpoint in the city, killing three people and wounding seven, including four U.S. soldiers. More deadly clashes broke out there Sept. 22.

American military commanders have indicated that Samarra, along with Fallujah and the Baghdad slum known as Sadr City may have to be subdued prior to a general election in January.
Posted by: Dan Darling || 09/29/2004 12:25:52 AM || Comments || Link || E-Mail|| [6458 views] Top|| File under:
Hackers hit Zarqawi's websites
Hackers have attacked a website of an Al Qaeda-linked group, that beheaded two US hostages in Iraq, re-routing visitors to a page showing a penguin toting a machine gun and warning against hosting such sites. The site of the Tawhid and Jihad Group of Al Qaeda ally Abu Musab al-Zarqawi, set up on a site providing free web hosting, last week carried a tape of British hostage Kenneth Bigley appealing for his life as well as videos of the decapitation of the two US hostages. "Host them and your next!" was the message left on the site by the hackers, calling themselves TeAmZ USA, who have already attacked several Islamist and pro-Al Qaeda websites.
Posted by: Dan Darling || 09/29/2004 12:01:17 AM || Comments || Link || E-Mail|| [6458 views] Top|| File under:
Afghanistan/South Asia
Bomb blast during Nepal strike
A bomb blast in Kathmandu caused slight damage to a bank today during a strike called by Maoist rebels that shut down much of Nepal as soldiers killed 12 guerrillas in gunbattles across the kingdom.


Fred, what's our graphic going to be for dead Maoists?

I dunno. Got anything good? I was going to use the Beagle Boys for the guys going off to jug, but then I figured Disney would sue me or something...

Police said no one was wounded in the blast, which took place after a panic-stricken taxi driver threw a package containing the bomb into a deserted street during the strike, the latest move in the Maoists' violent campaign to overthrow the constitutional monarchy and establish a communist republic. In the hours before the strike, rebels set fire to about a dozen vehicles, including two cars carrying participants of an international tour to promote peasants' rights, officials said. No one in the tour, the People's Caravan for Food Sovereignty, heading to Kathmandu from India, was hurt.

(scratches head) You'd think something called the "People's Caravan" would be welcomed by Maoists as fellow travelers.
Posted by: Steve White || 09/29/2004 12:00:19 AM || Comments || Link || E-Mail|| [6459 views] Top|| File under:
Arab targets inhabit Pakistani tribal belt (yummy)
Some valuable 'Arab targets' do exist in Pakistani tribal areas, including Abu Faraj al Libbi, who is believed to be head of the al-Qaeda operations in the country, claims western diplomatic sources. These sources believe that the American CIA had gathered valuable evidence through satellite images and radio equipment that suggested presence of some of the most-wanted men there. There was a possibility that some 100 militants were present in the South Waziristan agency, said Pakistani sources, without identifying their names or ranking on the list of wanted al-Qaeda figures. However, no one was confirming or denying the presence of Osama bin Laden or Ayman al-Zawahri in the tribal areas. In fact, the operation in tribal areas has not yielded any significant target so far. All key arrests were made from the major urban centres of the country. There are also indications that Washington wants Islamabad to step up anti-terrorism activities to produce some more high value targets ahead of the November 2, US Presidential elections.
Posted by: Fawad || 09/29/2004 8:09:37 PM || Comments || Link || E-Mail|| [6457 views] Top|| File under:
Who's in the News
103
[untagged]
Bookmark
E-Mail Me
The Classics
The O Club
Rantburg Store
The Bloids
The Never-ending Story
Thugburg
Gulf War I
The Way We Were
Bio
Merry-Go-Blog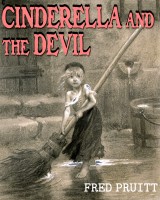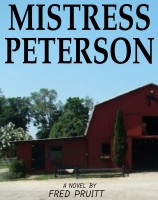 On Sale now!


A multi-volume chronology and reference guide set detailing three years of the Mexican Drug War between 2010 and 2012.

Rantburg.com and borderlandbeat.com correspondent and author Chris Covert presents his first non-fiction work detailing the drug and gang related violence in Mexico.

Chris gives us Mexican press dispatches of drug and gang war violence over three years, presented in a multi volume set intended to chronicle the death, violence and mayhem which has dominated Mexico for six years.
Click here for more information


Meet the Mods
In no particular order...


Steve White
Seafarious
Pappy
lotp
Scooter McGruder
john frum
tu3031
badanov
sherry
ryuge
GolfBravoUSMC
Bright Pebbles
trailing wife
Gloria
Fred
Besoeker
Glenmore
Frank G
3dc
Skidmark
Alaska Paul



Better than the average link...



Rantburg was assembled from recycled algorithms in the United States of America. No trees were destroyed in the production of this weblog. We did hurt some, though. Sorry.
3.236.228.250

Help keep the Burg running! Paypal: