Strategy Page Round up
Warplanes
Israeli pilots knock out Luftwaffe with new integrated helmet

B-52 still not obsolete, to get engine upgrades
Weapons of the World
Chechens using .22LR and pop bottle silencers

The 3 lb. H&K MP7
Leadership
Changes in Army structure

Too many sailors re-upping
Information Warfare
Iraqi debut of AFATDS (advanced field artillery tactical data system) scares NKor and China
Posted by: Dar || 09/29/2003 2:49:25 PM || Comments || Link || E-Mail|| [6479 views] Top|| File under:
-Short Attention Span Theater-
Champion 'stallion' missing vital equipment
No, this isn't about Michael Moore. Read on:


A prize-winning 'stallion', tipped for a lucrative life on a stud farm, has been found to be missing some vital equipment. Clydesdale colt, Black Prince, has been stripped of several awards he won in Scotland after it was found he'd been castrated as a foal.


Yep, just as you're about to hit easy street, someone rips your balls off.


Among his honours were a blue ribbon at this year's Doune and Dunblane Show and a prize at the National Stallion Show. That made him eligible for a place in The Stud Book, the Clydesdale horsebreeders' main reference. His virility came into question only when his owner, Kevin Cargill, decided to sell him to a breeder and a vet's inspection was requested. A vet informed the surprised parties the two-year-old had been castrated as a foal, says The Times.


"They weren't the only ones who were surprised, Wil-l-l-l-bur!"


Robert Hamilton, president of the Clydesdale Horse Society, said the organisation had no choice but to remove the awards. "Put simply, the necessary ammunition wasn't there - and no balls means no awards," he said.


That is so-o-o-o true in so many walks of life.


Mr Hamilton said prize judges, who were representatives of various fairs endorsed by his society, had made a mistake that, although obvious, was easy enough to make. "When horses are on display they often retract their testicles. You cannot see them, and judges are not at liberty to start groping horses' balls."


You can always tell who the judges are at these shows: they have a horseshoe print on their faces. And a happy look.
Posted by: Steve White || 09/29/2003 12:37:17 PM || Comments || Link || E-Mail|| [6461 views] Top|| File under:
Gorilla Escapes from Imperialist Oppressors
A restless gorilla broke out of its zoo enclosure Sunday injuring a 2-year-old and a teenager before it was sedated and recaptured almost two hours later, according to zoo officials. The gorilla escaped from the Franklin Park Zoo minutes before the zoo was scheduled to close, according to Zoo New England CEO and President John Linehan. The gorilla injured the young girl and an 18-year-old woman almost immediately after escaping, Linehan said. A witness told police she later saw the gorilla sitting at a bus stop on a street near the zoo.


This wouldn't happen in California. They just passed a law permitting gorillas to get driver's licenses.


"We've had a very difficult evening, and we feel very badly about the adult and young child injured. We don't know the extent of their injuries, but we think they'll be OK," he said. The 5-foot, 300-pound adolescent gorilla escaped from its section of the Tropical Forest exhibit in August, but did not leave the exhibit grounds. Zoo officials installed electrified wires to keep the 11-year-old primate from escaping again, but on Sunday he managed to leave the zoo grounds entirely. "Needless to say, until further notice, he is not going to be on exhibit," Linehan said.
Posted by: eyeyeye || 09/29/2003 9:19:23 AM || Comments || Link || E-Mail|| [6464 views] Top|| File under:
Arabia
Jarallah to count muzzle blasts
The assassin of Jarallah Umar, the late assistance secretary general to Yemen's National Authority (NA), has been sentenced to death. But the NA criticised the court verdict on Saturday, claiming a shallow investigation failed to identify motives, accomplices and evidence publicly. Dr Abd al-Qudus al-Midhwahi, a member of the NA, said all hope of discovering the truth would accompany Ali Ahmad Jarallah to his grave and suggested a government cover up or possible involvement. Muhammad Kahtan of the Islah party even called on the Yemeni authorities to stop using armed force against political opponents, claiming the judiciary were not independent.
Posted by: Fred Pruitt || 09/29/2003 12:25 || Comments || Link || E-Mail|| [6462 views] Top|| File under:
Yemeni MP escapes death
A Yemeni member of parliament narrowly escaped death in the province of Ibb after assassins sprayed his car with machine gun fire. Foiling the unidentified attackers on Sunday, Nabil Sadiq al-Basha's bodyguards fought off the ambush 190km south of the capital, Sanaa. A member of parliament from Yemen's ruling General People's Congress (GPC), al-Basha was uninjured.
Posted by: Fred Pruitt || 09/29/2003 12:22 || Comments || Link || E-Mail|| [6460 views] Top|| File under:
Britain
Muslim jailed for "honour killing" his daughter -London
A Muslim immigrant has been jailed for life by a court for slitting his daughter's throat in an "honour killing" after she embraced Western culture and began dating a Christian. Speaking to reporters after the trial, police detective inspector Brent Hyatt said honour killings involving immigrants to Britain were on the increase. "We have identified a number of other cases of so-called honour killings," he said
Posted by: TS || 09/29/2003 10:34:28 AM || Comments || Link || E-Mail|| [6463 views] Top|| File under:
Britain: Taxpayers funding masturbation guides for young girls
Hat tip: Kim du Toit


Fury erupted last night over a book telling kids as young as nine how to pleasure themselves. It includes a cartoon of a girl fondling herself in a bath. The 16-page guide — called 4 You — also contains explicit diagrams of how to manipulate female genitals. It tells youngsters it's normal to be attracted to people of the same gender. The book was published yesterday by the Government-funded sexual health charity fpa. Leaflets about the book, which costs £15 for 50 copies, are being sent to all schools in England and Wales in the next few days. But head teachers, family values campaigners and education experts branded it inappropriate for its target age group of nine to 11-year-olds. Nick Seaton of the Campaign for Real Education said: "Parents will be horrified that this sort of pornographic material is being targeted at primary school children." However, fpa chief executive Anne Weyman said: "This booklet will help dispel playground myths."
Posted by: Dar || 09/29/2003 8:54:19 AM || Comments || Link || E-Mail|| [6467 views] Top|| File under:
Europe
Fake Euro coins circulating in Belgium
BRUSSELS – Belgium has been infiltrated with fake EUR 1 and EUR 2 coins over the past few months. The counterfeits were discovered when a batch of coins was sent back to the national bank as stock. The coins were issued in another European country as they do not carry the Belgian face, but the Treasury has confirmed they are of very high quality. It is the first time false euro coins have been found in the country. Fake notes however have become a growing problem, with EUR 20 and EUR 50 denominations being the most counterfeited. The national bank uncovered 10,111 fake notes in the first quarter of this year alone, with the European central Bank identifying 230,534 false notes Europe-wide over the same period.
Posted by: Seafarious || 09/29/2003 11:19:52 AM || Comments || Link || E-Mail|| [6462 views] Top|| File under:
Latvia Dedicates SS Veterans' Cemetery
EFL....How NOT to celebrate Rosh Hashanah


The ceremony to open the common cemetery of Latvian legionaries - Nazi SS veterans - is taking place in Latvia today. The solemn ceremony started at midday, local time, it was broadcast on the national television and radio. Former legionaries, their relatives and Hitler fan club members followers are to take part in the ceremony together with a lot of Latvian politicians and leaders of Latvia's largest religious confessions. Three military orchestras of the Latvian Defense Ministry will be playing at the ceremony. "The whole Latvia will see that monument to disgrace an old sanctuary has appeared in the country," chairman of the National Warriors Association Nikolay Romanovskis said.


Note to Nikolay....these guys weren't warriors. Shouldn't you have really gone somewhere else that day? And taken the military bands with you?


It is very hard to be unbiased about the current events in Latvia.


Gotta agree with them on that.


Of course, one may recollect that SS divisions had not been formed only in Latvia. Nazis attracted the French, the Dutch, the Croatians. However, the attitude to SS members was the same for all countries after the war was over - people despised them. Monuments or memorials in honor of SS members have never been opened or unveiled in any country of West Europe. At times, SS veterans organize demonstrations in Germany, although the German government has always tried to stand aloof from marching elderly men, who were lucky to avoid a Soviet, an English, a French or an American bullet. In addition, the German police had to take a lot of efforts not to let antifascists beat SS veterans on such demonstrations. In Latvia, SS veterans are referred to as the military men, who defended their fatherland from the Soviet invasion.


Well, ok, they helped round up Jews and some other undesirables, and maybe worked as camp guards, and tortured some of the camp inmates on the way to the gas chambers.....but they REALLY didn't like the Soviets, so we won't hold those little "indiscretions" against them.....


Latvia has recently held the referendum devoted to the country's membership in the EU. The majority of Latvians supported the idea - they already imagine themselves the "residents of the joint European space." One may only congratulate Brussels: the European Union will have the country that praises Nazis' "deeds."
Posted by: Baba Yaga || 09/29/2003 3:14:51 AM || Comments || Link || E-Mail|| [6477 views] Top|| File under:
Fifth Column
Corruption in the CIA
In 1984, closed-door Congressional hearings were held following the exposure of 497 KGB officers that had infiltrated the CIA, and over 800 double agents that were in the CIA. Even though the exposure of the KGB and the double agents was never made public, every member of the 98th Congress was aware of it, as they were all present at the closed-door Congressional hearings. President Reagan and his national security team were, of course, acutely aware of the exposure of the KGB officers.

I was also present at the closed-door hearings. Prior to 1984, very few people believed that the CIA had been infiltrated, although for seven years I had been telling operatives that the KGB had infiltrated the CIA. I told them that the head of domestic operations was a KGB officer, that former CIA Director John McCone was a KGB officer, and that there were, in fact, many KGB officers in the CIA. Some operatives filed intelligence reports that said the KGB had infiltrated the CIA, but it did not yield any results as the KGB officers had seniority over the field agents that filed the reports. Finally, in 1984, Admiral Bobby Ray Inman, former CIA Director William Colby, and former Deputy Director Frank Carlucci all cooperated with me in exposing the KGB officers.

Tom Ridge, appointed Director of Homeland Security in 2001 after the September 11 terrorist attacks, first served in the 98th Congress and continued to serve until 1994. Vice President Richard Cheney had also been a Member of the 98th Congress. Like the many current Members of Congress who had been in the 98th Congress, they are aware of the KGB infiltration that had been exposed.

Information in this book is based on what the KGB officers admitted to in 1984, and on my knowledge of the vast corruption that has existed in the CIA since then.

Renegade CIA operatives were entrenched at many levels of the CIA in 1984, from field agents through the hierarchy. They took over handling the terrorist and criminal activities that had been initiated by the KGB. The KGB¡¯s renegade successors knew that the secrecy and corruption gave them free reign to perpetrate criminal activity at will and follow the example of their KGB progenitors.

The KGB officers admitted to killing thirteen of the fourteen Members of Congress who died from unnatural causes from 1957 to 1983. Among the factors in those deaths and four more deaths perpetrated by the renegade successors are:

>Four vehicles became instruments of death for Members of Congress who were not aboard the vehicles on four separate occasions.

>The pilot of a Congressman¡¯s plane "appeared nervous and even ran the aircraft off the taxiway shortly before take off."

>Two "mechanical failures" caused planes with Congressmen aboard to crash.

>A helicopter crashed into a Senator¡¯s plane when it was allegedly making a "second attempt" to "inspect the landing gear," even though communications between the plane and the tower showed "no problem with the landing gear" and the plane was "cleared to land." The pilot of the Senator¡¯s plane had "three hours of experience as the pilot-in-command," and "had problems on a previous flight."

>A Congressman named Mills allegedly left "at least seven" suicide notes in 1973 when it was reported that prior to his special election in 1971, his campaign had received "an unreported cash transfer of $25,000" from President Nixon¡¯s campaign.
"One official said that in one of the notes, Mr. Mills said ¡¯he had done nothing wrong but said he couldn¡¯t prove it, and so there was no other way out.¡¯"
"Three of his Congressional aides, including his former campaign treasurer, Colonel James L. Webster," had been killed in a traffic accident in 1972.

>Two Congressmen are "presumed dead" after a plane that they weren¡¯t even supposed to be on disappeared in the Alaska wilderness.

>No one in Congress has died in a traffic "accident" since 1965, but three Members of Congress died in traffic "accidents" in 1957, 1959, and 1965.

>In the final traffic "accident" in 1965, a truck driver ran down a Congressman with his tractor-trailer, and the truck driver allegedly had cataracts on both of his eyes, suffered from high blood pressure and asthma, and had exceeded the ICC limit on maximum hours of service.

>In the traffic "accidents" of 1957 and 1959, members were killed while driving in their Congressional Districts, but no Members of Congress have died in traffic "accidents" since the 1965 "accident" with the "sickly" truck driver who allegedly had cataracts on both his eyes. (As if Members of Congress stopped driving in their Congressional Districts as of 1959.)

>In 1957, a train engine (just an engine; there was no train) smashed into a Congressman¡¯s car.

>In 1959, a Congressman crashed into an elevated train pillar "early" one day and the New York Times reported that he "had apparently fallen asleep at the wheel or had been cut off by another car." (The alleged "need for sleep" was also part of the equation in 1965 when an allegedly asthmatic truck driver with high blood pressure and cataracts on both of his eyes "exceeded the ICC limit on maximum hours of service.")

>In each of the three traffic "accidents," the Member of Congress was the only one killed.

A train engine in 1957, an elevated train pillar in 1959, and a tractor-trailer in 1965 apparently weren¡¯t the only ways to kill Members of Congress.

Beginning in October 1972, the aforementioned airplane "accidents" became an easy and acceptable alternative to traffic "accidents." There had only been one flying fatality from January 1951 until October 1972, and the KGB admitted they were responsible for it.

***More of the nine-page Introduction will be posted contingent upon comments***
Posted by: Anthony Frank || 09/29/2003 9:08:50 PM || Comments || Link || E-Mail|| [6480 views] Top|| File under:
India-Pakistan
15 Muslim Guerrillas Killed in Kashmir
In a fierce gun battle Sunday night, Indian soldiers killed 15 Muslim guerrillas as they sought to cross into Indian-held Kashmir, officials said Monday. Security officials said the militants were trying to cross into the Kashmir Valley when they were spotted by Indian soldiers guarding a heavily forested area along the Line of Control, the cease-fire line that separates Indian and Pakistani forces in Kashmir. The death toll could not be independently verified. An army spokesman, Lt. Col. Mukhtar Singh, told Reuters that Sunday night's clash was "one of the major infiltration bids in recent months by Pakistan-backed terrorists." The gun battle north of Srinagar, Kashmir's summer capital, lasted 18 hours and soldiers were still searching for militants in the area on Monday, Singh said.


It's infiltration season, have to get across the passes before first snow.


In separate incidents, Pakistani mortar rounds killed an Indian soldier and wounded two others along the disputed frontier, while in Pakistan-controlled Kashmir, officials said a 33-year-old man had been killed and five others -- including three women -- had been wounded by Indian shelling, according to news agency reports.


Kashmir, where the shells fall like leaves from the trees.
Posted by: Steve || 09/29/2003 3:57:50 PM || Comments || Link || E-Mail|| [6464 views] Top|| File under:
Religious parties devise strategy to counter action against seminaries
Leaders of the Tehrik Ahle Hadith (TAH) and the Muttahida Majlis-e-Amal (MMA) met at Abu Bakar University on Sunday and devised their strategy to counter the "attacks on madrassahs" by the government's secret agencies and arrest of six Indonesian, including younger brother of Hambali, and 13 Malaysian students at two Salafi seminaries in the city last week.


"We can't have people being arrested just for being associated with terrorist organizations. There ain't no laws against that, are there?"

"We had detailed discussion on the issue and devised our unified strategy to launch a protest campaign against the government's atrocities against our schools," TAH chief Allama Abdullah Ghazi told the Daily Times.


"We'll protest, by Gawd! We'll turn our people out into the streets in droves... Like we always do."

MNA Mohammed Husain Mehnati and Sindh MPAs Nasrullah Shaji and Younus Barai – all from the Jamaat-e-Islami – represented the MMA and Allama Ghazi and Maulana Ayesh Mohammed, vice chancellor of Abu Bakar University, were there to host them. "We told them (Ahle Hadith) that we'll take up this issue at the National and Sindh assemblies," MMA's deputy parliamentary party leader in the Sindh Assembly, Nasrullah Shaji, said. Besides, sources said, the managements of all the madressahs in the province would form a joint forum to counter any further raids on religious schools in future. So far, the Jamaat-e-Islami is the only component of the six-party religious alliance that has begun protest demonstrations and rallies on this issue. Two other components of the MMA, Maulana Noorani's JUP and Maulana Fazlur Rahman's JUI, are intriguingly silent on the issue so far. The JUI has the largest number of Deobandi madressahs in the country followed by the seminaries run by Maulana Noorani's Brelvi school.
Posted by: Fred Pruitt || 09/29/2003 15:30 || Comments || Link || E-Mail|| [6465 views] Top|| File under:
JUI-Sami to part ways with MMA
Jamiat Ulema-e-Islam-Sami has decided to quit the six-party religious alliance Muttahida Majlis-e-Amal (MMA) at provincial level and withdraw support for the North West Frontier Province (NWFP) to protest the government's "non-cooperative attitude" to the alliance. "It is hoped the consultative body will approve the decision," MMA's NWFP President and JUI-S provincial chief Qazi Abdul Latif told Daily Times on Sunday. JUI-S Secretary General Maulana Yousaf Shah told Daily Times that the NWFP Assembly's Deputy Speaker Akram Ullah would resign if the consultative body confirmed the general body's decision. Mr Akram Ullah is the only representative from the JUI-S in the NWFP government. Mr Qazi said, "We shall remain part of the MMA at central level, because there are no differences on constitutional, national and international issues." He said it would be the biggest lie if somebody said there was an MMA government in the NWFP.


"It's, ummm... something else. We're not in charge, anyway."

He said actually there was a two-party government in the NWFP, and the JUI-Fazl and Jamaat-e-Islami parliamentary members had converted their constituencies into their estates.


Sami's ego's offended that he's only third man on the totem pole, if that...

Mr Qazi said the JUI-F was playing a double game because on one hand, it opposed the Jamali government while on the other it got development projects approved for their constituencies. "Hafiz Hussain Ahmad got a project approved by the federal government quietly," he added.
Posted by: Fred Pruitt || 09/29/2003 15:17 || Comments || Link || E-Mail|| [6458 views] Top|| File under:
Seminaries with foreign students under 'strict monitoring'
Punjab law enforcement agencies have been directed to strictly monitor seminaries in the province, particularly those with foreign students and who have connections with jihadi and sectarian groups. Sources said the instructions came from the Federal Interior Ministry on September 27. "There are around 500 foreign students in Lahore alone and we have been directed to strictly monitor the seminaries and their students," said a law enforcement official. "We have not received an order to start an operation against the seminaries, but there might be raids on seminaries involved in sectarian and militant activities, including ones that promote terrorism and provide refuge to suspected terrorists," he said.


"But there probably won't be..."

According to official reports, there are 310 foreign students in the four major seminaries of Lahore: 100 in Jamia Ashrafia, 100 in Jamia Rehmania, 90 in Jamia Muntazeer and 20 in Jamia Naeemia. There are an estimated 200 foreign students in other seminaries, and many of them have not submitted permission letters from their foreign offices. Sources said there were 10 Lahore seminaries for which "special directions" had been received. These reported seminaries are Jamia Manzoorul Islamia, Jamia Madnia, Jamia Bilal, Jamia Farooq-e-Azam, Jamia Ashrafia, Jamia Rehmania, Jamia Nomania, Jamia Muhammadia, Tableegi Markaz Raiwind and a Jamaat ud-Dawa seminary in Gawalmandi.
Posted by: Fred Pruitt || 09/29/2003 15:11 || Comments || Link || E-Mail|| [6460 views] Top|| File under:
Pakistan Dismisses al-Qaida Threat Against President Musharraf
EFL/FU
Pakistan dismissed a threat against its president by the al-Qaida terrorist network, saying the war against "terrorism will continue."


Just the kinda thing to get Perv moving. Learn how to motivate from the Black Hats next door?


A message broadcast Sunday by Arab satellite television stations was attributed to al-Qaida's second-ranking leader, Ayman al-Zawahri. The speaker urged Pakistanis to overthrow President Pervez Musharraf. He said the Pakistani leader has betrayed Islam by helping the United States topple the Taleban regime in neighboring Afghanistan.

But Pakistan Foreign Ministry spokesman Masood Khan told reporters in Islamabad, his country will not be deterred by such threats. "Al-Qaida is a terrorist organization we don't control right now. Pakistan is an equivocating part of the war on terrorism and our pursuit of terrorists, al-Qaida and there associates will continue despite these threats. We [will] not be deterred," he said.

In the message, the speaker says Muslims in Pakistan must unite to remove President Musharraf, calling him a traitor. The speaker urges the Pakistanis to put in place a loyal leadership in Pakistan that defends Islam and Muslims. He accuses President Musharraf of planning to send his troops to Iraq to be killed instead of American soldiers.

The identity of the speaker on the audio tape or the authenticity of the tape has not been verified.

But Pakistani spokesman Masood Khan rejected the charges, saying that President Musharraf is fighting for the Muslim world and, in his words, has become the symbol of Muslim unity. "[Mr. Musharraf] is a bridge between the Islamic world and the West. All the allegations that have been made by al-Qaida allegedly, are misplaced and are deliberately designed to mislead the people of Pakistan and the Islamic world and we reject them," he said.

The Pakistani spokesman said such statements do pose a threat to his country, but he said it is prepared to meet any challenge. "These shady characters from time-to-time, al-Qaida leaders, I do not know whether they are speaking on their behalf or their proxies speak on their behalf, they issue such threats to Pakistan and to the head of a sovereign state. This is outrageous. But we are alert and are fully capable of meeting any challenge," he said.





Posted by: Frank G || 09/29/2003 2:49:20 PM || Comments || Link || E-Mail|| [6460 views] Top|| File under:
Catholics and Muslims clash in northwest Sri Lanka
Sri Lanka's northwestern town of Mannar was tense on Monday, a day after the demolition of a Catholic shrine in the predominantly Muslim area, the Tamilnet Web site reported. The clash between Muslims and Catholics -- both ethnic Tamils -- is thought not to be related to tension last month in the east of the island between Muslims and rebels of the Liberation Tigers of Tamil Eelam, who are mostly Hindu.
Posted by: TS || 09/29/2003 11:11:04 AM || Comments || Link || E-Mail|| [6458 views] Top|| File under:
Iraq
Ex-Marine Drew Carey entertains troops in Baghdad
EFL/FU:


It was a standing room only, bring-your-own-gun evening as comedian Drew Carey headlined nearly two hours of comedy for troops in Iraq. Carey and six other comedians performed two United Service Organizations shows in Baghdad for largely 1st Armored Division audiences Friday and Saturday, and another show Sunday in Tikrit for the 4th Infantry Division. Much of Carey's performance, thick with Army jokes, brought loud cheers from the audience and even a few smiles from the assembled front-row brass. Carey's only boos came when he announced that he was a former Marine. Some enterprising soldiers held up a large sign stating, "We forgive you Drew."
Kathy Kinney, who played the makeup-heavy Mimi on TV's Drew Carey Show, followed his opening, talking to the troops who filled in between helicopters and equipment at a large hangar at Saturday's airport performance. She received a large cheer from male soldiers when she explained one benefit of being away from home. "The longer you're here the closer the Olsen twins get to being legal," she said.
"Drew Carey Show" fan and 1st ID soldier 2nd Lt. Katrina Gawlik said Kinney's performance was great, as was that of Vietnam veteran and Georgia native Blake Clark, whose act had a Southern twist. "He talked about saying 'fixin' to' and I can relate to that," said Gawlik, who is also from Georgia. "When I start talking and say 'I'm fixin' to' to people back home, they say 'you're what?'"
The three nights of off-colored jokes contrasted greatly with the monotony of the troops' singular tan uniforms and area's sandy landscape. "This gets everybody's minds off the war," said Sgt. Richard Schnieder. "Every day here is a Monday. This breaks up the routine and makes everybody happy."
Actor Bruce Willis and his blues band The Accelerators finished a Middle East USO tour last week, performing for 101st Airborne Division troops in Mosul. Actor Brian Dennehey and comedians from the Laugh Factory will be visiting troops at various locations in the region this week.


Thank you.
Posted by: Steve || 09/29/2003 12:31:11 PM || Comments || Link || E-Mail|| [6463 views] Top|| File under:
U.S. Is Tracking Yasin and Zarqawi
EFL/FU:


As United States officials try to determine what role

Al Qaeda

may have had in recent attacks in Iraq, investigators and Special Forces are also pursuing two men known to have had previous connections to

Osama bin Laden

. On a half-dozen occasions in recent weeks, one of the men, Abdul Rahman Yasin, slipped through the net. He has been indicted in connection with the World Trade Center bombing in 1993 and is on the F.B.I.'s most wanted terrorist list. He has been living in Iraq for about 10 years. The Americans have also been trying to track Abu Musab al-Zarqawi, a more senior Qaeda operative; according to American officials, he has been moving in and out of Iraq since the war ended this spring.


Fox News reported on this yesterday, but I couldn't find their source — duh. I get the Times headlines e-mailed to me every day, and didn't bother looking. Yasin got his villa and a pension from Sammy for his outstanding contribution toward global instability. Zarqawi, of course, is Qaeda's Middle East and Europe operations chief at the moment.

On Friday, L. Paul Bremer III, head of the Coalition Provisional Authority, said at least 19 Qaeda members were in custody, but he offered few details about where and when they had been captured. It was the first public mention by an American official of the detention of Qaeda members in Iraq. Since before the war, United States officials have singled out Mr. Zarqawi to illustrate Al Qaeda's presence in Iraq. Officials say they believe that Mr. Zarqawi, a Jordanian, has worked with Ansar al-Islam, which the Americans describe as a terrorist group that had a base in the Kurdish region of Iraq.


I think pretty much everyone describes them that way.


German authorities have linked Mr. Zarqawi, who was in Iranian custody for a time, to a militant Palestinian group, and said he ran training camps in Afghanistan alongside Mr. bin Laden.


The "militant Paleostinian group" they're talking about is al-Tawhid. The Times describes it as though it was a junior version of Hamas or IJ. Nor is it only Paleostinian. Its original reason for existence was to overthrow the Jordanian state.

An American law enforcement official said Al Qaeda was seeking to form "new alliances, new associations" with Baathists and other groups putting up resistance to the Americans in Iraq. It is not a natural alliance, however, because the Iraqis are far more secular than the fundamentalists. But lately, an American official here said, some of the Iraqi resistance groups have been wrapping themselves in more religious rhetoric.


Sammy began this process himself, years ago. Building mosques and having a copy of the koran written with his own blood.




It's a tactic directed at getting the rubes on board...

Estimates of the number of Qaeda fighters here range widely, from a few hundred to 2,000. But those numbers are based largely on extrapolating from the number already caught, an American diplomat in the region said.


Plus they don't carry membership cards.




And since they all have at least a dozen aliases, it's hard to avoid counting the same guy more than once. When this is all over, 30 years from now, we'll discover that the entire Qaeda terror machine consisted of a half dozen patron families and their clients...

Mr. Yasin's roots in terrorism run deep, but he may have abandoned them.


Not likely.


He was born in 1960 in Bloomington, Ind., where his father was a graduate student, and grew up in Baghdad. He returned to the United States in the early 1990's, to live with his mother and a brother who were living in Jersey City. It was then that he met Ramzi Yousef, an early operative for Mr. bin Laden long before he had become a notorious public figure. Mr. Yousef recruited Mr. Yasin for the plot to blow up the World Trade Center. Mr. Yasin helped mix the chemicals, at one point severely burning his leg.


The scar should help i.d. his body.


The F.B.I. detained Mr. Yasin after the attack and then released him, but only after he provided information about Mr. Yousef, the mastermind. Mr. Yousef fled to Pakistan, then Manila, where he was plotting to blow up 12 airliners over the Pacific, a precursor to the Sept. 11 attacks. He was later captured. Mr. Yasin returned to Iraq. Ostensibly, Mr. Hussein put Mr. Yasin under house arrest, but American officials said this week that they now have evidence he was being liberally supplied with money, women and alcohol.


So much for the "Saddam didn't support al-Q meme.


In an interview with the CBS News program "60 Minutes" in June 2002, Mr. Yasin expressed regret for what he had done. "I'm very sorry for what happened," he said. "I don't know what to do to make it up."


Well, have you thought about sticking a gun in your mouth and pulling the trigger?


There is a $25 million bounty for information leading to his arrest. But officials say it may not be money that brings him in. "It will be some transgression," said an American official involved in the search for Mr. Yasin, Mr. Hussein and others. That was the case with the $30 million reward that was offered for information about Uday and Qusay Hussein, two of Mr. Hussein's sons, Western officials said. According to that account, the brothers' landlord gave them away after they started molesting his wife and daughter. Special Operations soldiers killed the brothers at the home.


Hadn't heard that, but it sounds typical of them.
Posted by: Steve || 09/29/2003 11:48:04 AM || Comments || Link || E-Mail|| [6458 views] Top|| File under:
Iraqis, U.S. Launch Largest-Ever Joint Military Operation
Iraqi security forces and U.S. military police on Monday teamed up in the hunt for those behind a series of deadly attacks against American troops -- their largest joint raid to date. Backed up by dozens of soldiers from the U.S. Army's 720th Military Police Battalion, the 200-plus American-trained Iraqi police led the overnight raid in Saddam Hussein's turbulent hometown. The joint raids, along with U.S.-led raids conducted in other Sunni Muslim areas, netted 92 people and weapons including Kalashnikov rifles, mortars and their firing tubes, 155 millimeter artillery shells and multiple rocket launchers.


Large artillery shells being broken down to get the explosives for use in roadside ambushes. Not a job anyone with shaky fingers should try.


Among those arrested were 12 men suspected of being behind a series of recent attacks against U.S. troops in the Tikrit area, said 4th Infantry Division spokesman Maj. Gordon Tate. A U.S. commander credited the success of the joint operation to the leadership of the Iraqis. "We think we are turning the corner with the police. This was completely led by the Iraqis," Lt. Col. David Poirier, who commands the 720th, based in Fort Hood, Texas, said. "We hope this operation has tightened the noose on the bad guys. This operation was designed to break the back of the Fedayeen. They are off-balance, on the run, they know we are after them and that the Iraqi police are after them. We want to send the message that if you pull the trigger on the coalition, we will get you."

In another incident, 4th Infantry Division troops late Sunday killed one Iraqi and captured three others in a shootout nine miles south of Balad, U.S. officials said. In the car, troops found two M-16 rifles which belonged to two American soldiers who were abducted and killed in June, officials said.


I hope they're busy trying to wrap the barrels of those M16s around those guys' heads...

U.S. troops have carried out dozens of raids, mostly at night, over the past two weeks, arresting men who have funded those known by the U.S. military as the trigger-pullers. They also have uncovered weapons caches, including two of the biggest found to date last Saturday. The raids intensified after Iraqi resistance fighters shot and killed three Americans in an ambush two weeks ago just outside Tikrit. In a coordinated series of attacks and ambushes against U.S. forces last week, nine Iraqi fighters were also killed.


Even Fox hasn't gotten the message yet that these are NOT "resistance fighters", but primarily foreign dumba$$es that think killing Americans is "cool".


"We think all these people and weapons found in the past are linked. We think they are linked to the organized attacks and are also responsible for the assassination attempts against the Iraqi police as well," Poirier said. The headquarters of the Iraqi provincial police, where a portion of the operation began just after midnight, had come under mortar attack three days before. The operation was carried out after information received by the Iraqi police, and Poirier said the information was an indication that people in Tikrit have begun to tire of the near-daily violence. "It's Saddam's hometown and there's a lot of family here. Some still believe he's going to return, but more and more they are realizing Saddam is gone and the old regime is dead," Poirier said. "Tikrit was a tough nut to crack, but I think we have cracked it. That, of course, doesn't mean it's a safe place."
Posted by: Old Patriot || 09/29/2003 7:13:47 AM || Comments || Link || E-Mail|| [6480 views] Top|| File under:
Southeast Asia
Whipping, stoning, amputation - Terengganu to go ahead
The Religion Of Piece.
They only want a piece of you.
Y'know, a hand here, a foot there, or a head if need be....

KUALA LUMPURTHE ruling Parti Islam SeMalaysia (PAS) state government in Terengganu has announced that from next month, it will begin enforcing controversial Islamic penalties for crime, such as stoning for adultery and amputation of limbs for theft.

With this latest development, the Islamic party appears headed for a new confrontation with the federal government.

The announcement was made by the party president, Datuk Abdul Hadi Awang, at the weekend.

'Now, it is in the process of being gazetted,' he said of the legislation. 'God willing, it will be completed in October.' Enforcement would follow shortly after.

The move is likely to provoke a strong response from Premier Mahathir Mohamad, who has accused PAS of trying to force its extremist views on a multiracial society.

It also raises questions about the rights of the federal authority against those of the states.

PAS has accused the federal government of blocking its previous attempts at imposing Islamic laws in the Kelantan and Terengganu states, which it controls.

Among the laws passed in Terengganu are: whipping for Muslims who drink alcohol, stoning for those found guilty of adultery or sodomy, and death for Muslims who leave the religion.

Datuk Abdul Hadi, who is also Terengganu Mentri Besar, said on Friday that new judges and enforcement officers would be appointed to implement the laws.

'A change in courts is needed to safeguard the law. Our main target is to ensure that all parties understand the enactment,' he said.

But the Malaysian police have said they are answerable only to the federal government and will enforce only laws governed under the Constitution - which guarantees secular laws.

Terengganu passed its hudud legislation last year but had withheld the enforcement.

Instead, it has chosen to use the federal government's obstruction as political fodder to accuse the Barisan Nasional administration of being un-Islamic.

Although Terengganu's laws do not apply to non-Muslims, their enforcement is likely to alienate the non-Muslim electorate further.

But PAS leaders have accused the media of scaremongering.

Datuk Abdul Hadi reminded Muslim journalists pointedly that it would be a sin to spread negative remarks about the laws, the New Straits Times reported.

'Going against the law is like criticising the true teachings of Islam,' he said.


Posted by: tipper. || 09/29/2003 11:53:08 PM || Comments || Link || E-Mail|| [6462 views] Top|| File under:
Pentagon member caught in drug bust
Authorities have arrested a member of the notorious Pentagon kidnap-for-ransom gang who was involved in the abduction of a rice-mill trader in Central Mindanao two years ago. Supt.

Donardo Torres

, chief of the Philippine Drug Enforcement Agency in the Autonomous Region in Muslim Mindanao, said the suspected Pentagon member, Rahib Mano Mohammad, a resident of Pansacala Street here, was arrested in a raid on their hideout while having a shabu session over the weekend along with

Bai Puti Alim

and

Brahim Ali

.


"Shabu" is methamphetamine hydrochloride...

Five grams of shabu were seized from the three, who are facing charges of illegal possession of prohibited drugs. They are detained at the PDEA-ARMM in Pedro Colina Hill. Torres said they received intelligence information that Mohammad was among the Pentagon members who kidnapped the rice trader Martina Martin of Libungan, North Cotabato in 2001. Martin, who now resides in Manila, was seized on November 4 inside their family-owned rice mill in Poblacion Libungan. "We have already sent a photo of the suspect [Mohammad] to the family of the victim in Manila to confirm his involvement in the kidnapping. We hope to get a feedback anytime this week," Torres said.
Posted by: Fred Pruitt || 09/29/2003 14:49 || Comments || Link || E-Mail|| [6467 views] Top|| File under:
Indonesia may make premarital sex a crime
Indonesia, the world's most populous Muslim nation, is drafting regulations that could outlaw sex before marriage, living together outside wedlock and homosexuality, an official said on Monday. Abdul Gani Abdullah, director general of legislation at the ministry, said the draft revisions would also ban witchcraft. Muslim leaders, including experts in Islamic Sharia law, had been consulted over the draft revisions, he added. Details of proposed punishments were not immediately available.


I'd guess that they contain considerable chopping and stoning provisions. I wonder what the non-Muslim minorities make of their prospects with this sort of thing?
Posted by: TS || 09/29/2003 11:33:34 AM || Comments || Link || E-Mail|| [6467 views] Top|| File under:
Hambali reveals al-Qaeda financial links
Transcript of radio report:


MARK COLVIN: American interrogators appear to have uncovered the first publicly known financial links between

al-Qaeda

and Jemaah Islamiah – the south-east Asian group accused of the bombings in Bali. The man described as JI's operations chief, Hambali, has reportedly told his interrogators that al-Qaeda sent US$100,000 to help the families of the men who executed the Bali attacks.


Part of the "Cash for Boomers" program.


But the cash was apparently diverted to fund the Marriott Hotel bombings in Jakarta this year.


Cuz killing people is Job #1.


Rafael Epstein reports.
RAFAEL EPSTEIN: Hambali was arrested last month in Thailand, and was apparently taken to America's massive base at Bagram in Afghanistan.


That's the second source reporting that fact.


Jakarta's Media Indonesia newspaper says in his interrogation, Hambali claims al-Qaeda had been quote "very satisfied" by last year's Bali bombings. So satisfied that al-Qaeda sent two special payments worth US$100,000 to support the families of more than 30 people arrested over the Bali attacks. But the money was diverted by JI leaders to the Marriott bombing in Jakarta last month. That killed 12 people, just a week before Hambali's arrest.
Speaking from Boston, JI expert, Zachary Abuza.
ZACHARY ABUZA: It tells us a lot about JI and how they're moving their money about and what they're using it for. If the reports are truth, that's a really a page out of the Palestinian handbook, in terms of maintaining popular support that the organisation feels that it has to take care of their own.


Also the fact that they divert funds earmarked for the families to more violence is very palestinian.


I really would be fascinated to know from the interrogations how much they thought out this strategy as a long-term effort to recruit, to train people, but more importantly, to let them know that their loved ones will be looked after.
RAFAEL EPSTEIN: Hambali apparently said JI raised money in Indonesia from companies that sell bananas, coconut milk and oil. But he's also claimed al-Qaeda sent him operational funds. And it appears his brother, Rusman Gunawan, arrested in Pakistan last month, also helped fund the group. An Indonesian consulate official in Karachi said Hambali's brother, had transferred US$50,000 from Pakistan to Hambali in Jakarta on orders from a Saudi Arabian man living in Thailand.


We'd like to know more about this Saudi, please.


ZACHARY ABUZA: Now we're starting to learn much more about the relationship between al-Qaeda and Jemaah Islamiah. And al-Qaeda obviously sees the south-east Asian branch as important players who deserve financing, whose attacks can be beneficial to the al-Qaeda cause.


They've been the most active branch office, right ahead of Kenya. Stands to reason they'd get the most funding.


Second, the most important information would be members who have not been rounded up, different cells that
 and some of the details about how the different cells communicate, what are their means of communications, different code words they use, future strategies they were looking up, factionalism within the organisation. So there is quite a bit of information to be garnered from him.


Which is why we're squeezing his brain dry.


RAFAEL EPSTEIN: Indonesia has had success tracking down those who carried out the Bali bombings. But Jakarta is still waiting to be allowed to directly question Hambali so they can find the leaders of JI. Jakarta's also asked Pakistan if they can speak to Hambali's brother and five other Indonesia JI suspects who were arrested in Karachi.


You can talk to them after we've finished. Please submit questions if you'd like them answered sooner, we'll get back to you.
Posted by: Steve || 09/29/2003 10:00:14 AM || Comments || Link || E-Mail|| [6458 views] Top|| File under:
Terror Networks
Al Qaida warning: U.S. has infiltrated our 'holy warriors'
From World Tribune...........
LONDON — Al Qaida has warned its agents that they have been infiltrated by the United States.

An Al Qaida spokesman said the infiltration had been conducted by the United States in cooperation with unspecified Arab intelligence services.

"We warn of attempts to infiltrate the holy warriors in Iraq," the Al Qaida spokesman said. "There is a need to kill spies and make them an example for punishment after their presence and activities have been demonstrated."


I wonder if the Saudis got scared enough to cooperate?


The statement came in wake of the capture of several Al Qaida agents in the Sunni Triangle and Mosul area of Iraq, Middle East Newsline reported. The arrests have pointed to links between Al Qaida and loyalists of deposed President Saddam Hussein.


The enemy of my enemy is.....


The statement was relayed by the London-based Center for Islamic Research and Studies.

This was the first time Al Qaida has acknowledged that its forces have been penetrated by Western agencies. Until now, Western intelligence analysts said the United States and its allies have failed to infiltrate the middle and senior ranks of the Islamic movement.


If this infiltration rumor is true, then there will be some good light at the end of the tunnel in the Baghdad TOA.


Al Qaida asserted that the penetration efforts first stemmed from Algeria. The statement by the unidentified spokesman said Algeria sent agents dressed as Islamic mujahadeen, or holy warriors, who identified themselves as members of the leading insurgency groups that operated in the North African country.

The latest appearance of spies in Al Qaida came from an unidentified Arab ally and neighbor of Iraq, the statement said. The Al Qaida infiltrators were detected several months ago and have infiltrated organization cells in Iraq.


Sow just the thought of infiltrators into the network, stand back and watch the action. Let them do the dirty work to each other.


Islamic sources close to Al Qaida said the reference was to Saudi Arabia. Over the last few months, thousands of Islamic volunteers have left Saudi Arabia for Iraq to participate in the Sunni insurgency war against the United States.

The United States was said to have placed tracking devices on the infiltrators to target Al Qaida cells in Iraq. The Al Qaida statement warned against accepting Islamic volunteers without screening them to ensure that they do not contain U.S. agents. Al Qaida said all Islamic volunteers must demonstrate a background in insurgency activities.

The Islamic sources said Al Qaida had suspected that the United States tried to infiltrate the upper echelons of the group after the suicide strikes in New York and Washington in September 2001. The sources said a U.S. air strike against the Al Qaida leadership in the Afghan city of Kandahar in October 2001 stemmed from information by a spy within Taliban.


Good work.




Posted by: Alaska Paul || 09/29/2003 8:00:33 PM || Comments || Link || E-Mail|| [6474 views] Top|| File under:
Central Asia
Japanese 'orgy' claims spark outrage in China
Me love you long time


An inflammatory blend of sex, war and the internet have fired up anti-Japanese feeling in China after reports that hundreds of tourists from Tokyo held a two-day orgy with Chinese prostitutes on the eve of the anniversary of the Imperial Army's invasion of Manchuria in 1931.
According to the Communist Party newspaper, the People's Daily, 400 Japanese men were serviced by about 500 local women at the five-star Zhuhai International Convention Centre Hotel in Guangdong province between September 16 and 18.

They are said to have paid between 1,200 and 1,800 yuan (£90-£130) each night - more than double the rate for a single room at the plush hotel.

Police have ordered the closure of the hotel, which denies involvement in the orgy, while they look into the allegations.

"We are conducting an investigation into the case to find out whether media reports tally with reality," a spokeswoman for the Guangdong Provincial Public Security Bureau told reporters.

Exactly what happened is unclear. The only witness quoted in the local media told of Japanese men "flirting" with Chinese women in a lift.

Something racier is not inconceivable. Prostitution is nominally illegal in China, but huge red light districts are growing openly on city streets throughout the country as communist ideology wears off and a get-rich-quick capitalist mentality takes hold.

Much of the business centres around expensive hotels catering to foreigners. In Japanese magazines, sex tours to Asian destinations, including China, are advertised just as they are in publications in the west.

But the details appear to matter less than the nationality of the alleged perpetrators and the timing of the incident. In China, September 18 is remembered as "the day of shame" - the anniversary of the 1931 Mukden Incident, which led to the Japanese Imperial Army's invasion of Manchuria, the atrocities of the germ warfare unit, and the use of Chinese sex slaves.

It is also a time when it is easy to stir up anti-Japanese sentiment. The strength of that feeling has already been made apparent on several occasions this year, most recently after the death of a Chinese labourer who uncovered a Japanese chemical weapon discarded after the war.

Last month, a million people signed an online petition calling on the Chinese government not to pick a Japanese rail company to build the Shanghai to Beijing high-speed rail link. But while Chinese students are taught the bitter significance of September 18, few Japanese are aware of its importance.

Unless the tourists were historians or ultra-nationalists, it is unlikely that the trip was timed to mark the anniversary.

None the less, media reports of Japanese "sex rites" and "orgies" so close to such a sensitive date sparked outrage in China, especially on the internet, where surfers said the "Japanese devils" wanted to celebrate their country's wartime behaviour.

"The Japanese are animals. They deliberately selected the date to humiliate the Chinese people," one chatboard contributor wrote, claiming that the tourists had attempted to raise their national flag at the hotel.


Posted by: rg117 || 09/29/2003 10:53:35 PM || Comments || Link || E-Mail|| [6478 views] Top|| File under:
Africa: Southern
Mugabe builds case against himself
The

Saddam Hussein

-style palace being built by Robert Mugabe could be used as proof in a corruption trial that the President plundered the country's coffers while his people starved, critics say.


I'm sure they don't say it very loudly, though...

"It is not as unlikely as it sounds. He (Mugabe) could have his house confiscated and turned into something useful, like a public building, when he leaves office and loses the protection he had as President," said John Makumbe, chairman of the Harare chapter of global corruption watchdog Transparency International.


Talk about a high-traffic business location...

Work on the lavish three-storey retirement home began two years ago in the plush northern Harare suburb of Borrowdale, home to the city's wealthy elite. The house is closely guarded, but Zimbabwe's independent media have reported that the house covers 1000sqm, with an ornate Chinese temple facade, ballrooms and hand-carved fittings. It is believed to be modelled closely on one of the palaces of former Iraqi dictator Hussein, a man whom Mr Mugabe admires openly. Dozens of dark, arched windows with pale wooden trim and deep blue roofing tiles can be seen above the high security walls. The tiles are said to have been imported from Shanghai. China has long backed Mr Mugabe, and the Chinese embassy is one of Harare's most important diplomatic homes. Mr Mugabe is regularly seen inspecting progress on the site. His free-spending wife, Grace, also is a regular visitor and is believed to have taken personal charge of decorating the estate. "Zambian president Frederic Chiluba was put on trial for corruption by his own party when he gave up power. The same thing could well happen to Mugabe when he goes," said Mr Makumbe.


Assuming he goes. When he kicks it, Grace might have him stuffed and just leave him in power...

There are already indications that not all in Mr Mugabe's Zanu-PF party approve of the way the country is being run. These party members would like to see some of the excesses of the current leadership curbed. Mrs Mugabe was forced in 2001 to sell a lavish home she owned nearby, dubbed Graceland, after she was accused of plundering a low-cost housing scheme for civil servants to build it.
Posted by: Fred Pruitt || 09/29/2003 20:51 || Comments || Link || E-Mail|| [6476 views] Top|| File under:
Africa: West
Nigeria Will Hand Over Chuck, Predicts War Crimes Prosecutor
Interview with David Crane, the chief prosecutor of the United Nations-created Special Court for Sierra Leone
Are you in any discussions with the Nigerian government concerning the extradition of Charles Taylor to Sierra Leone to stand trial? What exactly is the procedure you would follow at this point given the indictment of Taylor months ago and his current sanctuary in Nigeria. What do you do now?
Well, Nigeria took a very important leadership role in ensuring that peace continued in Liberia. One has to understand that when I publicly announced the indictment of Charles Taylor on the fourth of June, I said that Charles Taylor has to be removed from the equation for true peace to start in Liberia -- and actually all of West Africa. Certainly that happened on 11 August when he stepped on an airplane and went into exile to Nigeria as a disgraced war criminal. A legitimate peace process began to take place. However, because he is still at large, he is still causing problems. Charles Taylor has breached over eight peace accords and 13 ceasefires. He was using the Accra (Ghana) summit as another means by which he could hang on to political power and to manipulate events while the rebels began to move on Monrovia.

So, what we're doing with Nigeria at this point is allowing the dust to settle to ensure that peace starts in Liberia. But Nigeria is a signatory to the Geneva Conventions, various African and international conventions related to this type of topic including the African Convention on Human Rights, along with the Rome Statute which created the International Criminal Court. They state clearly that if you have a known war criminal, or someone who is suspected of being a war criminal that you should investigate or put that person on trial yourself, or turn them over to the appropriate organization. They know this; they know they have to do this and so I am allowing Nigeria to sort this out. But at the end of the day, Charles Taylor must be turned over to the UN-backed Special Court for Sierra Leone.

Do you have any indications that Nigeria is actually investigating Charles Taylor, doing or planning to do any of these things you've just listed?
I'm not aware of them. They can certainly investigate or do what they want to do as far as the crimes that he has committed, however there are a lot of legal hurdles which they would have to face under Nigerian law. It's not necessary. It's appropriate for them to turn him over to the Court by which he has been charged with 17 counts of war crimes and crimes against humanity. This is probably the more prudent way to go.

Do you think Nigeria will actually do that?
Yes I do, as a matter of fact. Internationally, domestically there is a great deal of support for this to happen. President Obasanjo has very little support for keeping Taylor in Nigeria. Civil society, local NGOs as well as the Nigerian Bar Association, the Nigerian Journalists Association, former commanding generals of Nigerian troops who lost their lives in Liberia back in the mid-nineties - there have been thousands of Nigerian soldiers and civilians murdered by Charles Taylor and his forces in the 1990s.



I think there's a certain amount of wishful thinking here, though there could be enough internal pressure on Obasanjo to nudge him into doing it. A more likely scenario is for Chuck to bolt, turning up in the Liberian bush with another gang of thugs to retake power the same way he grabbed it in the first place.
Posted by: Fred Pruitt || 09/29/2003 18:31 || Comments || Link || E-Mail|| [6460 views] Top|| File under:
Serendipity...
Front page loads a lot faster, doesn't it?

I'm such a dumbass...
Posted by: Fred Pruitt || 09/29/2003 17:28 || Comments || Link || E-Mail|| [6461 views] Top|| File under:
Home Front
CIA Working on Anti-Terrorist Computer Simulation
Hat tip: Drudge. Edited for brevity.


The CIA is set to spend several million dollars to develop a video game aimed at helping its analysts think like terrorists, The Washington Times has learned. The agency's Counter Terrorist Center, or CTC, is working with the Los Angeles-based Institute for Creative Technologies on a project designed to help its analysts, "think outside the box," a CIA spokesman said. The project is close to approval, but officials wouldn't comment on the exact cost of the program. The institute, part of the University of Southern California, works with Hollywood movie and video game specialists.


I remember reading years ago about some Marine unit on embassy duty modifying "Doom" by creating a custom WAD (map file) representing their embassy and modifying weapon effects. They would then get fireteam members to game co-operatively on their LAN. I'm sure the simulations have gotten much better since then!


Disclosure of the CIA video game project follows the Pentagon's recent cancellation of a plan for an online gambling parlor designed to predict a Middle East terrorist attack. The Pentagon's gambling scheme led to the resignation of retired Navy Vice Adm. John Poindexter, head of the Total Information Awareness data-mining counterterrorism program. A military official said the CIA video game is "a ridiculous and absurd scheme that makes Poindexter's project look good in comparison." A second critic of the program said: "These absurd ideas about countering terrorism suggest that the war on terrorism has been a failure, that terrorists are still ahead and that the CTC does not know what it is doing. The key issue here is the CTC misspending funds on silly, low-priority projects, exactly the kind of thing that forced Admiral Poindexter to resign."


WTF? Does this "second critic" think we should just sit back on our laurels and declare victory? Does he think the terrorists are too stupid to change tactics and we should stop trying to anticipate what they'll do next?


CIA spokesman Mark Mansfield defended the video project and called it an "innovative approach" to counterterrorism. The game will select a scenario that could involve analysts playing terrorist-cell leaders or members, a terrorist "money mover" or a facilitator, he said. "For out-of-the-box thinking, we are reaching out to academics, think tanks and external research institutes that are critical in the fight against terrorism," Mr. Mansfield said. "If it will help us to prevent terrorist attacks, it is worthwhile." A CIA analyst playing the game also could be placed in the role of CIA analyst or operations officer, a U.S. Customs agent or even a cooperative or hostile neighbor living next to a terrorist. "Analysts would have to think and act inside the character they choose or are assigned," Mr. Mansfield said. The goal, he said, is for "our analysts to become accustomed to looking at the world from the perspective of the terrorists we are chasing."


I'm curious how open this game will be, because most computer systems are pretty inflexible and terrorism is, like hacking, looking to exploit the loopholes and work outside the system. If not properly designed, the simulation could actually restrict their thinking rather than broaden it.
Posted by: Dar || 09/29/2003 5:04:27 PM || Comments || Link || E-Mail|| [6467 views] Top|| File under:
al-Amoudi arrested for concealing Libyan trip
A Muslim man, with ties to a group that evaluates Muslim military candidates, appeared in court Monday after allegedly failing to tell U.S. customs agents he had traveled to Libya. Agents from the Bureau of Immigration and Customs Enforcement and the FBI took Abdul Rahman al-Amoudi into custody at Dulles International Airport in northern Virginia on Sunday as he returned to the United States. A federal magistrate in the U.S. District Court in Alexandria, Va., ordered Al-Amoudi to be held without bail pending a Tuesday detention hearing.


First you pick him up on a easy charge, something you can hold him for a while, then.....


Lawyers representing him said they did not have a comment on the case since they had just been handed the complaint, but did say their client was surprised he was arrested.


"Lies, all lies, er, what was that charge again?"


A government source said Monday that al-Amoudi flew to Washington from London and upon entry to the U.S. did not reveal to customs agents that he had traveled to Libya.


Gee, now why would he be in Libya? Visting old friends?


But several officials familiar with al-Amoudi's case say the investigation goes well beyond anything relating to his travel.


We hope so.


Al-Amoudi has been under investigation for some time as part of a broad probe into Muslim charities and groups mostly in the northern Virginia area, officials have said. Investigators have been looking into whether these groups' funds may have ended up in the coffers of terrorist organizations.


Just like Al Capone, it's the accountants that'll get ya.


Offices of several of the groups were searched in March 2002. Officials from many of these groups have denied those charges and say no arrests have been made stemming from those searches.


Guess they spoke too soon.


Michael Mason, the head of the FBI field office in Washington, characterized the arrest as an important one, and said al-Amoudi was arrested without a warrant but with probable cause.


"I can say no more"
Posted by: Steve || 09/29/2003 4:18:54 PM || Comments || Link || E-Mail|| [6460 views] Top|| File under:
Middle East
Arafat Emerges from Burrow; at least 6 more weeks of kleptothugracy
Palestinian leader

Yasser Arafat

emerged smiling from his battered West Bank compound Monday after a bout with the flu and thanked Jordan for sending doctors to treat him.


Wonder how many doctors he would get if he had a hangnail.


Arafat, 74, had been ill for three days and was unable to keep down food, said his aide, Nabil Abu Rdeneh. The Palestinian leader sent for his personal physician, Dr. Ashraf al-Kurdi, who lives in Jordan. Smiling at reporters after descending the steps slowly, Arafat thanked King Abdullah II of Jordan for sending the doctors, adding, "but now the illness is over, thank God." Al-Kurdi, who has treated Arafat for many years, said he was joined by a heart specialist, neurologist and internist.


So which one gave him the digital protological examine?


"We checked President Arafat and we found him in good health," al-Kurdi said. "There is no doubt that his Palestinian doctors did what was necessary, and we were astonished to find him in good health despite his living in unhealthy conditions." Several years ago, Arafat developed noticeable tremors in his lower lip. Doctors have said it was a nervous tic. Media reports have speculated he suffers from Parkinson's disease, a degenerative neurological disease.


Clinton tried to teach him to bite his lower lip but evidently this training took a turn in another direction.
Posted by: mhw || 09/29/2003 3:34:06 PM || Comments || Link || E-Mail|| [6478 views] Top|| File under:
Latin America
Colombia ELN Rebels Say They Kidnapped Foreigners
Colombia's second-largest rebel army, the ELN, on Monday claimed responsibility for the Sept. 12 kidnapping of eight foreign tourists at an ancient Indian ruin in the jungle.
In a communique sent to a local radio station, the National Liberation Army said it took the hostages in the Sierra Nevada mountains to mark the 30th anniversary of the coup which overthrew leftist Chilean President Salvador Allende.


So it wasn't FARC after all.


"In this operation the foreigners were retained on the Sierra Nevada," the ELN said. The group uses the term "retained" when it is holding people against their will.


I guess having a "dialogue" with someone they "retained" involves pliers and hot coals.


It did not specify demands for the release of four Israelis, one Briton, one Spaniard and a German.


I'm sure they will "solicit donations" for the "discharge" of their "retainees".
Posted by: Steve || 09/29/2003 2:22:16 PM || Comments || Link || E-Mail|| [6464 views] Top|| File under:
Korea
KCNA Refutes Rumsfeld's Anti-DPRK Vituperation
Rummy, are you vituperating again?


U.S. Defense Secretary Rumsfeld reportedly let loose a string of malignant vituperation against the DPRK at a luncheon hosted by the Association of U.S. and South Korean Businessmen. He told nonsense that it is necessary to make sure that the rays of freedom reach the oppressed north Koreans, asserting that a satellite photo shows the rays of freedom on one part of the Korean peninsula and the darkness of dictatorship on the other part of it and communism is shaking on its own.
These unsavory remarks intended to tarnish the image of the dignified DPRK and destroy its steel-strong political system are touching off towering indignation of the Koreans and evoking their stronger anti-Americanism.
His remarks only go to prove that he is just an old man politically illiterate as he can not measure up the present reality when all the countries are promoting peaceful co-existence, reconciliation and cooperation irrespective of ideologies and beliefs. It is not likely at all that he would speak truth as he is obsessed with wantonly harassing peace and security in different parts of the world and igniting wars. His outbursts, therefore, can not be construed otherwise than a desperate shrill cry of a psychopath on his death bed.
Rumsfeld whose political faith is to establish the U.S. style world order by strength is known to be a typical stupid man for professing "neo-conservatism" censured and mocked at worldwide. He is, therefore, not a guy who the DPRK can deal with.
Rumsfeld asserted with acrimony that one who does not follow the U.S. view on value can never coexist with it but must die. One can easily assess the political line of the Bush administration which includes such a dangerous international dictator as that guy.
It is only the U.S.which has the right to judge the international justice, its sovereignty remains supreme and that of those countries challenging the U.S. view on value must be overthrown. This is what Rumsfeld, a principal proponent of the U.S. theory of neo-conservatism, advocates. He is cursed and hated worldwide for this.
The policy pursued by the U.S. neo-conservatives to hold hegemony over the world and steadily increase their unchallenged control over the international issues is rejected in different parts of the world for its reactionary and anachronistic nature. It is considered to be trash of history.
This is clearly proved by the U.S. Iraq policy which has gone totally bankrupt.
It is true that the DPRK has economic difficulties. But that is attributable to the economic blockade and sanctions imposed by the U.S. pursuant to its decades-long hostile policy toward the DPRK. These difficulties are temporary and there are ways to cross over them.
The DPRK has its socialist system of its own style chosen by its people themselves and a solid economic foundation and strong potentials they have created for scores of years with much effort.
No smear campaign can ever keep the DPRK from going its own way with strong pluck and faith in sure victory.
Posted by: tu3031 || 09/29/2003 1:48:29 PM || Comments || Link || E-Mail|| [6466 views] Top|| File under:
Home Front
AMC's Alamoudi jugged
A man affiliated with at least two American Muslim groups has been arrested on criminal charges, federal law enforcement officials said on Monday. They confirmed a report by Al Jazeera that Adurahman Alamoudi has been arrested. They declined to give details of the charges against him.


I'm sure they regard them as false, anyway.


Muslim activists described him as one of the founders of a group called the American Muslim Armed Forces and Veteran Affairs Council and a board member of another Washington, D.C.-based group called the American Muslim Council.


Well, well, well. This is the group that certifies Muslim chaplins for the U.S. military, wonder what the FBI wants to talk to him about?


The officials said the arrest took place over the weekend, and that details about the case were expected to be released later on Monday.


We'll be waiting.
Posted by: Steve || 09/29/2003 1:11:20 PM || Comments || Link || E-Mail|| [6510 views] Top|| File under:
Korea
International Scientific Symposium on Potato Held
Looks like it was a couple of exciting days in Pyongyang...


An international scientific symposium on potato took place in Pyongyang from Sept. 24 to 26. Present at the symposium were delegations and delegates of the DPRK, international organizations and foreign countries, the resident coordinator of the Swiss Federal Department of Foreign Affairs, the UN resident coordinator who is deputy resident representative of the UNDP and officials of international organizations and foreign embassies.The symposium was attended by Minister of Agriculture Ri Kyong Sik, officials concerned and agricultural scientists, technicians and experts.


Hey! Let's all go to Pyonyang and talk about the potato! Guess Vegas was all booked up.


Kye Yong Sam, president of the Academy of Agricultural Science, in his opening address expressed thanks to the Bureau for Development and Cooperation of the Swiss Federal Department of Foreign Affairs for its sincere assistance and aid to the successful symposium.


Now all they gotta do is figure out how to grow them.


Minister of Agriculture Ri Kyong Sik in his congratulatory speech referred to the fact that leader Kim Jong Il kindled the flame of revolution in potato farming and wisely led it, thus bringing about a turn in the potato farming of the DPRK.
Is there anything the man can't do?!
Ueli Muller, resident coordinator of the Swiss Federal Department of Foreign Affairs in the DPRK, in his speech hoped that the international scientific symposium on potato would help make progress in the cultivation of potato and develop agricultural cooperation and friendship among countries.
Speeches were made under the titles "The present condition and prospect of potato cultivation in our country"


My guess? Not too good


and "The study and production of potato in the world "


My guess? A lot better then North Korea.


and on the subject of the establishment of the production system based on virus-free potato seeds, the study and production of potato in different countries, achievements in introducing comprehensive mechanization into potato production and the basic study of potato and training of potato researchers.


Wonder if they figured out a way to smuggle heroin in them.


The participants widely exchanged achievements and experience gained in scientific researches into potato during the symposium.


Potato War Stories. Sounds fascinating...


A letter to Kim Jong Il was adopted at the symposium.


As always, a must do.


A memorandum on the successful symposium was adopted.


...and the world was changed forever.
Posted by: tu3031 || 09/29/2003 1:08:31 PM || Comments || Link || E-Mail|| [6463 views] Top|| File under:
Africa: West
Liberia's Green Distribution Model sparks Interest of Enviromentalists
Newsday from Worldwire


Thousands of men weave through the mortar-blasted streets of Liberia's capital, pushing wheelbarrows laden with sacks of rice, onions or anything else in need of fast delivery. They are an industry born of war, and perhaps a solution for the future.


This is conclusive proof that Liberia has not slipped into the Stone Age. I believe wheeled carts are definitely Bronze Age.




Late Bronze Age, at that...

In a city where mail and delivery vans barely exist, it's the 8,000 card-carrying men of the National Wheelbarrow Operator Union of Liberia who keep things moving, trundling their green one-wheelers along trash-choked thoroughfares.


Doesn't sound as if recycling has become popular in Liberia yet. The Adcouncil needs to get on the stick.


Charging as little as a quarter for a delivery, barrow men can make $5 a day -- not bad considering 85 percent of Liberia's 3 million people live on less than $1 a day. "Pushing the wheel," as wheelbarrow work is known, got its start after Liberia descended into near-constant civil war 14 years ago and fighters hijacked any car they could get their hands on.


An excellent market opportunity for Lowjack.


Now it is being eyed as the kind of no-collar labor that could offer a livelihood to some of those very same fighters who know no skill beyond handling a gun. The Aug. 18 peace deal following ex-President Charles Taylor's flight into exile is meant to end a conflict in which government effectively died and it fell to unions, civic groups and churches to improvise order from chaos.


I'm sure any government headed by Charles Taylor was probably on life support from the get-go.


"I used to be a fighter, but now I'm pushing the wheel," says 24-year old Prince Wilson. Wilson says he was a child soldier for Taylor until he was 11, when Taylor's forces killed his parents.


Killing the parents of your supporters is a definite indication that Taylor didn't have Karl Rove advising him.


Later, for lack of other options, he stepped between the handles of a wheelbarrow. "It's not good work, but I have no skills," he says.


Precisely why isn't it good work? It sounds like honest work to me. Even though it obviously doesn't pay as well, I'd consider it much superior to shaking people down with an AK...

Taking the guns from fighters and plugging them back into society is "one of the greatest challenges in Liberia," according to a U.N. report that estimates the number of armed combatants at 27,000 and 38,000. "We need to get the gun culture out of their head," says Melvin Dennis, an assistant minister in Liberia's looted Labor Ministry. "They think that with an AK-47, they can get what they want. We need to change that."


Personally I'ld give a guy with an AK-47 whatever he wants.


Liberia's 22 trade unions, representing 40,000 largely low-skilled workers such as tailors, transport workers and farmers, have an important part to play. "Soap-making. Carpentry. Put them in short-term skills training," says Dennis. Or wheelbarrows. Matthew Leeco is the 63-year-old president of the union, founded Aug. 12, 1989. Sitting in his dilapidated office, without electricity like the rest of the blighted city, he recalls that during the fighting "There were wheelbarrows carrying people to hospitals, injured people, pregnant women." It became known as the "push-push" ambulance system.


Running an EMT training course for these guys might be worthwhile - no sarcasm intended.


As Liberia's economy failed, businesses closed and unemployment hit 80 percent. But the wheelbarrow pushers muscled on and the government recognized their union in 1997, the year Taylor became president. Rebels took up arms against him two years later. The efficiency of the wheelbarrow industry stands out against the backdrop of Liberia's chaos. Each operator is assigned to one of 20 zones in Monrovia, a city of 1 million, and has a number painted on his barrow. Operators often add a verse from the Bible. But since the June attacks began, weekly union dues of 5 Liberian dollars -- worth about 12 cents -- have gone uncollected, says Leeco. That means no funds for the union's repair services or dispute-mediation, he says.


An international union could certainly throw some money that direction.




I'm not sure why the union's required. They sound like independent businessmen to me — and the union sounds more like a craft guild, set up to keep outsiders out...

The barrows are made overseas, and Leeco hopes international organizations will help buy more of them for rental. Or ex-fighters can buy one for $35, if Liberia follows neighboring Sierra Leone's example and does a weapons buyback.


Here is an opportunity for the AFL-CIO to reach out.




Or they could set up their own wheelbarrow factories. We're not talking about really, really high tech — round thing, axle, box, coupla handles, and you've got it...

"If the man from fighting hasn't learned anything, they can come and push the wheel," says Leeco. "They'll earn money and feel fine and not think about hurting people."


If an enviromentalist group bought and donated every industrial motor rusting in a junkyard in the US, think of how many windmills could be manufactured to generate power in Liberia. Maybe I should pitch that to Michael Jackson.
Posted by: Superhose || 09/29/2003 12:51:55 PM || Comments || Link || E-Mail|| [6475 views] Top|| File under:
Home Front
Dean Hits Party Insiders for Their Clark Support
Let the self-feeding frenzy begin!


Former Vermont Gov. Howard Dean accused some party insiders on Sunday of desperation politics in backing Democratic presidential rival Wesley Clark, a retired general who voted Republican in the past.


Voted for Reagan! HE'S A WITCH! BURN HIM! BURN HIM!


Dean, who has campaigned as a Washington outsider, said members of the establishment embraced the former NATO commander after White House bids of ALL others in their circle sputtered. "I think that Wes Clark is, first of all, a good guy," Dean told CBS's "Face the Nation." But Dean added, "I think what you see in the Wes Clark candidacy is a somewhat of a desperation by inside-the-Beltway politicians. You've got a lot of establishment politicians now surrounding a general who was a Republican until 25 days ago."


Yup, desperate is what I would call it.


Clark declared his candidacy and party affiliation as a Democrat this month, and promptly replaced Dean atop a number of polls for the 2004 Democratic presidential nomination.


(Shows how weak the field still is)


Clark joined Dean and eight other Democratic presidential candidates for his first debate last week as some polls showed the political newcomer even with President Bush.


(For about a nanosecond)


Bush's job approval ratings have dropped from the 70 percent range during the Iraq war to below 50 percent, about what where they were before the Sept. 11, 2001, attacks.


(But climbing back up)


Dean noted that Clark voted for Republicans Ronald Reagan and Richard Nixon for president. "I think that's going to be hard to swallow for a lot of Democrats," Dean said.


(Please don't say 'swallow' and Democrats! I'll have those Monica nightmares again!)


Another Democratic presidential contender, U.S. Rep. Richard Gephardt of Missouri, took aim at Dean. Again sounding a line from the Thursday debate, Gephardt accused Dean of having echoed Republican criticism nearly a decade ago of the federal Medicare health insurance program, a critical issue to older voters. "We need to improve (Medicare), but we sure don't need to adopt the Republican rhetoric on this that it's a horrible program. It's not. It's a great program," Gephardt told NBC's "Meet the Press."


(Maybe France can show us how their system works? How do you get 15k people out of the medical system?)


Sen. John Edwards of North Carolina, who is also seeking the 2004 Democratic nomination, said he would not back the Bush administration's request for $20 billion for Iraqi reconstruction until it answers questions about the postwar effort. "Questions, like ... what are we going to do to bring our friends and allies into this process, how long is this going to go on, what is the long-term plan, what do we expect the long-term cost to be?" Edwards told "Fox News Sunday."


(Good thought Senator! Now that our troops have won the war, let's lose the peace. In addition why don't we tell our troops that they cannot actively seek out terrorists. Change the rules so we can't touch them until the shoot at us.)


Americans are increasingly concerned about the soaring costs of the Iraqi operation. Besides the $20 billion for reconstruction, Bush has asked the U.S. Congress for $67 billion more for the U.S. military deployment. He received $79 billion in emergency funding mostly for the Iraqi operation in April.
I wonder why NONE of the news shows hold the candidates feet to the fire? Why not ask a hard question like: Ok you don't like the $87b request, where should we get the money? How long DO YOU think it should take to turn a totalitarian ruled country into a democracy? How long DO YOU think our troops should be in Iraq? These idiots are getting softball pitches and then trying to throw spitballs in return. None of them has a novel idea on how to run the country, help the economy (Note: you can't tax yourself into a good economy), or manage foreign policy. Save for Mr. Dean who thinks that we should consider Hamas an Army and not a terrorists organization. That is why I'm throwing my support behind the only candidate that makes sense, Rev, Al Sharpton!



This has little to do with the price of AKs in Peshawar — except that if one of these goobers were to be elected the pursuit of the WoT would be up for grabs. They really scare me.

The latest buzz word is "exit strategy." I believe it was Edwards I heard honking about it yesterday, though probably they've all used it by now. An "exit strategy" implies we're going to dump Iraq, rather than turn it into a friendly nation, hopefully even a long-term ally. We don't have an "exit strategy" for Portugal or Spain or Denmark. These guys are still so busy fighting Vietnam, quagmires and all, that they can't see what's going on around them.

Bush has a year and a month to get it together before the next election. The things the Dems are harping on now are going to have cleared up remarkably in the next twelve months. But they can't bring themselves to offer helpful suggestions — only carping and negativity and quagmires. They don't appear to be following Bush's (very intricate) diplo game, they regard minor casualties in what's still a low-level guerrilla war as something to view with alarm, and they don't appear to have any conception of strategy. I'm disappointed, because if the Dems were a serious party — and recognized the necessity of the WoT — they would partner with Bush and try to demonstrate that they're even better strategists and diplomats than he and his team. I can only conclude that they don't because they're not.
Posted by: Cyber Sarge (Republicans for Sharpton) || 09/29/2003 10:51:24 AM || Comments || Link || E-Mail|| [6467 views] Top|| File under:
Iran
Tehran putting its spies in Iraq
Iran has dispatched hundreds of agents posing as pilgrims and traders to Iraq to foment unrest in the holy cities of Najaf and Karbala, and the lawless frontier areas.


Don't have to check the suprise meter on this one.


Tehran's hard-line regime has also allowed extremist fighters from Ansar al-Islam, a terror faction with close links to

al Qaeda

, to cross back into Iraq from its territory to join the anti-American resistance. The Pentagon believes that Iran is building a bridgehead of activists inside Iraq, ready to destabilize the country if that serves its future interests.


It does and they are.


"They are provoking sectarian divisions, inciting people against the Americans and trying to foment conflict and anarchy," said Abdulaziz al-Kubaisi, a former Iraqi major who was jailed by Saddam Hussein and is now a senior official in the Iraqi National Congress. "The last thing that certain elements in the regime want is to see a stable democratic and pluralistic Iraq next door, so they are trying to export trouble here," said a leading official in another Iraqi party. Although Iran's president is a so-called political moderate, true power remains in the hands of the fundamentalist clergy. At a time when Iran is facing domestic discontent over the slow progress of democratic reform and mounting international pressure over its nuclear program, hard-line elements believe that instability in Iraq will distract attention from the regime's problems.


Time tested and mullah approved.


The National Council of Resistance in Iran (NCRI), an opposition group, claims that some translators working for the U.S. forces are reporting back to Tehran. It also says that its informants within the regime have supplied details of senior Iranian intelligence commanders who are operating inside Iraq. "The Iranian agents have melted into the population and are just waiting until the moment is right," said one NCRI official. L. Paul Bremer, the American head of the Coalition Provisional Authority, has already accused Iran of "meddling" in Iraq's internal affairs and backing some attacks on American forces. On Friday, he confirmed that several hundred members of Ansar, which set up a Taliban-style ministate in Kurdish-controlled territory in 2001, had re-entered Iraq. "They are a very dangerous group," he said in Washington. "The flow of terrorists into Iraq is the biggest obstacle to the reconstruction of the country." Mr. Bremer said that U.S. forces are holding 248 non-Iraqi fighters captured in Iraq. Most came from Syria, but the second-largest group was Iranians.


Tap, nope.


At the start of the war to topple Saddam, Kurdish militia and U.S. Special Forces had crushed Ansar's 750-strong force of Arabs, Pakistanis, Chechens and Kurds. About 250 Ansar fighters were killed and another 100 captured, but Iran's military turned a blind eye as the rest escaped across the mountainous border.


As predicted here.


Most have returned to the violent flash points west and north of Baghdad, according to U.S. military officials, Kurdish political leaders and former mukhabarat officers. Ansar adheres to the same extremist Sunni Muslim interpretation of Islam as al Qaeda. Although Iran follows the alternative Shiite version of Islam, its hard-line military rulers have allowed Ansar to regroup and return to Iraq because they share its anti-American cause.


The old "enemy of my enemy" policy.


Iran has also taken advantage of its largely unpoliced border with Iraq — a 210-mile stretch of which was turned over Friday to an American-trained police force by the U.S. Army — to deploy agents who are building networks of spies and sympathizers. One Iraqi of ethnic Iranian origin, who returned to Najaf after 23 years in Iran and who has contacts with Tehran's intelligence services, told the Sunday Telegraph that he has seen many Iranian agents mingling with visitors to the city of golden-domed mosques and shrines. Najaf, an ancient seat of Shi'ite learning, is fertile ground for the Iranian agents. Last week, many of the visiting pilgrims were speaking Farsi (Persian).


The real pilgrims provide cover for the agents.


Long-banned pictures of Ayatollah Ruhollah Khomeini, leader of the Islamic revolution in Iran in 1979, are once again on sale in the markets of the town where he spent part of his early exile before moving to Paris. The returning Iraqi exile said that several agents from the political wing of the Revolutionary Guards had been deployed to Najaf, some operating within the Supreme Council for Islamic Revolution in Iraq (SCIRI). "They are gathering information on the Americans and establishing their contacts with anti-U.S. groups," he said. Iran denies interference or sending agents to Iraq, saying that it has already recognized the Governing Council.


"They ain't our agents, they're, somebody else's!"


The Iranian opposition, however, says that the Quds force of the regime's Revolutionary Guards, which specializes in foreign operations, commands the loyalty of key commanders within the Badr Brigade, the Iranian-trained militia army of the SCIRI.


Yup.
Posted by: Steve || 09/29/2003 10:39:10 AM || Comments || Link || E-Mail|| [6478 views] Top|| File under:
Middle East
Arafat's personal doctor to examine Palestinian president
Yasser Arafat's

personal doctor will come Monday to the West Bank city of Ramallah to examine the Palestinian leader, who has been complaining in the last few days of tiredness and exhaustion, according to Al Quds newspaper. In its Monday edition, the East Jerusalem-based newspaper said that Arafat's mild ailment may likely be the result of tremendous efforts the Palestinian leader has been putting into meetings with delegations arriving in Ramallah to express their support in him, as well as meetings concerning the formation of Aba Ala's government. In recent weeks, many delegations have visited Arafat, 74, to kiss his ring show their support for the Palestinian leader, following the Israeli government's decision to "remove" him. Dr. Ashraf al Kurdi, Arafat's doctor has declined from commenting on the seriousness of the PA leader's condition. "I have not yet seen the Palestinian president
and so I do not know anything about what has happened to him. I shall talk to the media in details after returning from Ramallah," Kurdi told Al Bawaba.


"I can say no more"


Last year, Kurdi – a renowned neurologist and former Jordanian health minister who has been overseeing Arafat's health since the eighties - said that the 74-year-old Palestinian leader is not suffering from Parkinson's disease, but rather has a form of the 'shakes' due to nervous tension. In June 1992, Arafat underwent a surgical operation to remove a blood clot from his brain that only appeared after his plane crashed in the Libyan desert. Meanwhile, according to Arafat's top aide, Nabil Abu Rudenieh, the Palestinian leader has been ill for three days and has been unable to keep down his food. A few years ago, Arafat developed noticeable tremors in his lower lip. Doctors ascribed these tremors to a nervous tic, but press reports speculated that the Palestinian leader was suffering from a degenerative neurological illness.


Here's hoping it's painful and fatal.




Barfing isn't usually a good sign...

It should be noted, however, that in the past, newspapers had widely reported on various ailments Arafat had allegedly been suffering from, but as it turned out, those reports were apparently part of an ongoing internal struggle to succeed the Palestinian leader.


Psst, Arafat is dying and taking your cause with him. Better knock off any rivals and seize power while you can. Pass it around.
Posted by: Steve || 09/29/2003 9:29:30 AM || Comments || Link || E-Mail|| [6468 views] Top|| File under:
Home Front
Illegals wreck Suburban; 4 of 21 dead
Edited for brevity.


An SUV believed to be carrying illegal immigrants overturned on a desert highway as it was being followed by U.S. Border Patrol agents, killing four people and injuring 17 others, authorities said. The Chevrolet Suburban rolled over about 5:30 p.m. in Imperial County [CA], about 20 miles north of the border, said Border Patrol spokesman William Robbins. The driver, who was pinned behind the wheel, was taken to a hospital and may face smuggling and endangerment charges, Robbins said. Robbins said agents had signaled the sport utility vehicle with their lights and tried to stop it with a spike strip. But the Suburban swerved around the tire deflation device. After agents saw the driver continue, they stopped their close pursuit, but followed the SUV at a distance in case it dropped off passengers, Robbins said. "We don't want to stay on top of them because we don't want to cause an accident," he said. Mexican officials in the past have criticized U.S. enforcement agencies for high-speed pursuits of suspected illegal immigrants. In March, two men died and 20 people were injured when a truck swerved to miss a spike strip and crashed on Interstate 8.
I love how law enforcement is always at fault for simply trying to do their job. All they really needed to do is yell "Stop!" in a firm voice, the aliens would have stopped, and all would have been averted.
Yeah, right...
Posted by: Dar || 09/29/2003 9:04:38 AM || Comments || Link || E-Mail|| [6471 views] Top|| File under:
Africa: East
Uganda Rebel Attack Kills at Least 22
More innocents die in a part of the world strangely unnoticed by Hollywood activists.


Rebels fighting a 17-year insurgency raided a village in northeast Uganda, killing at least 22 people, a local government official said Sunday. The rebels of the Lords Resistance Army, or LRA, attacked Olekai, 168 miles northeast of Kampala, on Saturday, killing five civilians and six members of a local civilian defense force, said

Musa Echweru

, the coordinator of the force in district. Eleven rebels were also killed, Echweru said by telephone.


Arrow Boys need more training. 11 of them for 6 of your own is not good enough.


The civilian defense force, known as the Arrow Boys, is mainly made up of former soldiers and was formed by the government about two months ago in response to increasing attacks by the LRA. Led by Joseph Kony, who claims to have spiritual powers that can protect his fighters, the LRA is a shadowy organization that has been fighting President Yoweri Museveni, a southerner, since his forces came to power in 1986 after a five-year bush war. The group replenishes its ranks with children it abducts to keep as fighters, porters or concubines. The rebels rarely speak to journalists and could not be reached for comment. The rebellion has wreaked havoc across northern Uganda, and in recent months the LRA has launched attacks in eastern parts of the East Africa nation as well, forcing some 300,000 people to flee their homes since June, according to the U.N. World Food Program. Some 1.1 million of Uganda's 24 million people have been displaced by the insurgency.


Wonder what it will take for Michael Moore to make a film about this -- oh I know, let's get Condi and Rummy to deplore the LRA!
Posted by: Steve White || 09/29/2003 12:45:31 AM || Comments || Link || E-Mail|| [6459 views] Top|| File under:
Home Front
A Few Thousands in U.S. Protest Iraq Occupation
Thousands took to the streets of Hollywood on Sunday to protest the occupation of Iraq in one of several weekend demonstrations around the world criticizing the Bush administration. An estimated 3,000 people took part in the peaceful march and rally, some chanting, "George Bush, Uncle Sam, Iraq will be your Vietnam," while walking down Sunset Boulevard.


Most of these fools still pine for Uncle Ho.


Similar rallies were held in Boston and San Francisco, and followed international protests Saturday in London, Athens, Paris and other cities. No arrests or injuries were reported in the Los Angeles protest, which drew a diverse group of ninnies from left-wing activists war veterans to International ANSWER stooges parents with children in strollers. Some demonstrators carried signs saying "Recall Bush" and "Iraq Equals Quagmire." "We are supposed to be a democratic, free nation and I want to express my feelings against this criminal administration," said Pilar Happori, 58, of Garden Grove. "This is a dangerous administration for destroying not only the U.S., but the world."


I guess I missed it. Anyone around here see the US destroyed? Send me an e-mail, ok?


At the rally, Democratic flake presidential candidate Dennis Kucinich said U.S. troops should be pulled out of Iraq and replaced by international forces. "We need to get the U.N. in and the U.S. out," Kucinich said. "There can be a way to extricate this nation from the quicksand of Iraq."


Dennis, there's a reason why you're polling about 0.1% right now.




Fernando Suarez del Solar

of Escondido, whose 20-year-old son died in March while fighting in Iraq, led the crowd in chants of "Bring them home now!" "My son was a peace lover. He was a soldier for peace, not for oil," said Suarez, holding a picture of his son in his Marine uniform.


Your son was a good man. Don't besmirch his name now.


The protest was the first major demonstration in Los Angeles since Saddam Hussein's regime was ousted. Demonstrators also included the Palestinian cause at the rally. Several coffins were rolled through the streets by supporters of the free Palestine movement.


Wonder if any of the protesters would acknowledge Saddam's brutality? Rhetorical question, we already know the answer.


In Boston, an estimated 150 rubes and suckers protesters demonstrating the government's Iraq policy, the Palestinian cause and other issues waved rainbow flags and chanted as they marched behind a pickup truck from the city's Copley Square to the Park Plaza Hotel. No arrests were reported.
Posted by: Steve White || 09/29/2003 12:39:40 AM || Comments || Link || E-Mail|| [6481 views] Top|| File under:
Middle East
Arafat Supporters March on West Bank
EFL


Thousands of lemmings looney Palestinians marched through the streets of the West Bank on Sunday to support

Yasser Arafat

as they marked the third despicable anniversary of the latest violent uprising, or intefadeh, which has claimed thousands of lives. The demonstration came as the Palestinians appeared set to appoint a new Cabinet filled with Arafat cronies loyalists, despite efforts by the United States and Israel to sideline the Palestinian thug leader, whom they accuse correctly of fomenting terror attacks.


Not even the Paleos would deny that Arafat is a terrorist.


The Islamic terrorist organization militant group Hamas, responsible for scores of homicide suicide bombings against Israel, marked the anniversary Sunday with a pledge to continue the uprising nonetheless. In a statement released in Gaza, Hamas reiterated its opposition to the U.S.-backed ``road map'' peace plan and called on the Palestinian Authority and the new Cabinet to continue terrorist acts uphold the Palestinians' right to resist the occupation.


Hamas simply doesn't know how to do anything else...

In the West Bank city of Nablus, about 5,000 thugs people from an array of Palestinian terrorist factions marched in support of Arafat and called for the intefadeh to continue. Hamas supporters carried miniature versions of an Israeli bus and warplane to the center of town and burned them. Dozens of people dressed as suicide bombers wore mock explosive belts.


Rat bastards.


In Cairo, Egypt, nearly 300 people rallying to mark the anniversary called on the Egyptian government to open the door to a holy war against Israel, to expel the Israeli ambassador and to abolish the 1979 peace treaty between the two countries. The protesters were surrounded by at least 400 police officers in riot gear.


Better than 1:1 ratio. That's about right. Wonder if any batons and truncheons were used?


Israel says Arafat's Palestinian Authority has done nothing to stop suicide bombings and other attacks by Palestinian militants. In response, it has refused to deal with the old goat Arafat and, along with the United States, pushed for the appointment of a Palestinian prime minister as part of an effort to weaken the leader. The first prime minister, Mahmoud Abbas, resigned Sept. 6 after just four months in office after continuing struggles with Arafat over control of the security forces. Abbas' replacement, Ahmed Qurei, is a longtime Arafat aide unlikely to challenge him.


Since Qureia's not going to challenge the Fish, he's an old drinking buddy.


On Saturday, grand kleagle Qurei presented his Cabinet choices to Arafat for review and then gave them to the Arafat-controlled Fatah movement for approval. The new Cabinet, expected to be approved by the Palestinian konklave parliament in the coming days, appears to resolve the conflict over the gang security forces in Muggsy's Arafat's favor. Security chief and Arafat rival Mohammed "Walking Dead" Dahlan has been left out of the new government. Instead, a longtime Arafat bum boyally, Maj. Gen. Nasser Yousef, was to become chief capo interior minister, putting him in charge of the security forces, Palestinian officials said. Under a new arrangement, Arafat will head a 12-member national security council that will pick bus routes and targets set policy and work with the interior minister. Yousef has worked with Arafat for nearly four decades. The replacement of Dahlan makes it even less likely the Palestinians will crack down on militant groups, as called for in the road map. Israel has said it will not work with a Cabinet controlled by Arafat. However, Sharon has said Qurei will be judged on his deeds.


Amounts to the same thing.


In a further effort to weaken the Palestinian leader, Israel's security Cabinet decided Sept. 11 to ``remove'' Arafat - interpreted as a threat to either expel or kill him. Sharon implied that action will be taken against Arafat if there is another major suicide bombing with heavy casualties. On Sunday night, Israeli soldiers began searching houses bordering Arafat's Ramallah compound. Israel's threat has greatly boosted Arafat's flagging popularity among Palestinians, but Sharon has attributed the recent lull in major attacks to the threat.


The Fish knows the Isrelis are serious.


Palestinian militant groups are concerned that if they launch an attack they could be blamed for Israeli action against Arafat; at the same time, the groups have spawned small cells that could act independently, Palestinian officials said.


And after the Israelis whack the Fish, they should specify -- in great detail -- who was responsible. "It was Rantissi!" would be good enough. Then sit back and watch.
Posted by: Steve White || 09/29/2003 12:32:27 AM || Comments || Link || E-Mail|| [6464 views] Top|| File under:
Who's in the News
43
[untagged]
Bookmark
E-Mail Me
The Classics
The O Club
Rantburg Store
The Bloids
The Never-ending Story
Thugburg
Gulf War I
The Way We Were
Bio
Merry-Go-Blog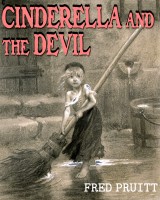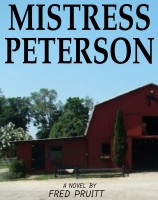 On Sale now!


A multi-volume chronology and reference guide set detailing three years of the Mexican Drug War between 2010 and 2012.

Rantburg.com and borderlandbeat.com correspondent and author Chris Covert presents his first non-fiction work detailing the drug and gang related violence in Mexico.

Chris gives us Mexican press dispatches of drug and gang war violence over three years, presented in a multi volume set intended to chronicle the death, violence and mayhem which has dominated Mexico for six years.
Click here for more information


Meet the Mods
In no particular order...


Steve White
Seafarious
Pappy
lotp
Scooter McGruder
john frum
tu3031
badanov
sherry
ryuge
GolfBravoUSMC
Bright Pebbles
trailing wife
Gloria
Fred
Besoeker
Glenmore
Frank G
3dc
Skidmark
Alaska Paul



Better than the average link...



Rantburg was assembled from recycled algorithms in the United States of America. No trees were destroyed in the production of this weblog. We did hurt some, though. Sorry.
3.215.79.204

Help keep the Burg running! Paypal: