Arabia
Cops, hard boyz clash in Riyadh
Saudi security forces, battling a wave of al Qaeda attacks in the world's biggest oil exporter, clashed with suspected militants in the capital Riyadh on Sunday. Police arrested one suspect after the shootout in the southern Shifa district, which broke out with the occupants of a car after it tried to speed away from a patrol, an Interior Ministry security spokesman told the Saudi Press Agency. No policemen or bystanders were hurt, the spokesman said. The shootout in Riyadh came hours after a Frenchman who worked for French defence electronics firm Thales was shot dead in the Saudi Red Sea city of Jeddah. It was the second such killing this month by suspected al Qaeda militants.
Posted by: Dan Darling || 09/27/2004 12:58:07 AM || Comments || Link || E-Mail|| [6457 views] Top|| File under:
Caucasus Corpse Count
A Russian soldier and three policemen have been killed in a shooting in the capital, according to Russian media reports. The soldier and the three officers were on patrol in Grozny's Leninsky district on Saturday evening and had stopped two cars to check the passengers' documents, the Interfax news agency reported on Sunday, quoting Maj-Gen Ilya Shabalkin, a Russian government spokesman in Chechnya. A passenger in one of the cars gave an officer what appeared to be a fake Interior Ministry identification card, Shabalkin said. When the officer returned to his car to call headquarters, armed men in one of the cars opened fire, killing the soldier and three officers, he said. The dead included a Federal Security Service official and two Chechen Interior Ministry officers, Shabalkin told Interfax and the ITAR-Tass news agency. A search for the men is under way, Shabalkin said, adding that authorities suspect one of the men to be Mashugov, who allegedly works with Chechen separatist leader Shamil Basayev.

In a separate incident, a senior police official was killed in the neighbouring Russian region of Dagestan, authorities said on Sunday. Two armed men on Saturday night fired on Magomed Gadzhimagomedov, who headed a regional branch of the Interior Ministry's criminal investigation division, outside the entrance to his home in Buinaksk, said Abdul Musayev, a spokesman for Dagestan's Interior Ministry. Gadzhimagomedov, 48, was returning home from his office in Buinaksk, about 30km southwest of the regional capital, Makhachkala, Musayev said. He had worked for the police department for 20 years.


Shabalkin also said on Saturday a government reconnaissance patrol clashed with about 20 separatist fighters near the village of Surkhakhi in neighbouring Ingushetia. At least three fighters were killed, Shabalkin told Interfax. Shabalkin said the group left behind military equipment and ammunition.
Posted by: Dan Darling || 09/27/2004 2:53:25 AM || Comments || Link || E-Mail|| [6458 views] Top|| File under:
Soddies took part in Beslan
Russia has determined that the Islamic takeover of a high school in which nearly 400 people were killed was executed and financed by Saudi nationals. Russian officials said authorities have confirmed that Saudi nationals were among the 32 attackers who captured the high school in Beslan in August. They said the attack was financed in part by a Saudi charity and planned by Saudi nationals who joined the Chechen revolt a decade ago. "There is no Saudi government link," an official said. "But we are sure that Saudi nationals and Saudi money contributed to this terrorist attack." The Saudis were joined by Jordanians and Syrians recruited by Al Qaida-aligned operatives in the Middle East, officials said. They said Al Qaida has provided the ideology for the Chechen revolt, led by Shamil Basayev.
Posted by: Dan Darling || 09/27/2004 2:44:51 AM || Comments || Link || E-Mail|| [6458 views] Top|| File under:
Southeast Asia
JI trying to emulate Chechen terrorist tactics
Indonesian radical groups with links to the Jemaah Islamiah terrorist network have produced VCDs and documents on how Chechen separatists make and use land mines and bombs for their cause. This latest discovery has sparked fears among regional intelligence agencies that JI militants in Indonesia may pick up the more aggressive tactics used by the Chechen terrorists. Regional intelligence agencies have also pursued leads that at least three JI leaders from Indonesia had travelled to Chechnya, possibly to establish links with Chechen fighters.

The terrorism material, believed to be in at least 24 VCDs titled Neraka Rusia (Russia's Hell), surfaced at rallies and meetings in Indonesia conducted by groups such as Komite Aksi Penanggulangan Akibat Krisis (Kompak), a militia group in which many JI members are said to be involved. They were also distributed at meetings involving the Majlis Mujahideen Indonesia (MMI) headed by Indonesian cleric Abubakar Ba'asyir, who is about to face terrorism charges, and Wahdah Islamiah. Abubakar, who is now detained in Indonesia, has been accused of being involved in the direct activities of the JI while Wahdah Islamiah is a group based in Makassar, Sulawesi.
Continued on Page 49
Posted by: Dan Darling || 09/27/2004 2:43:30 AM || Comments || Link || E-Mail|| [6458 views] Top|| File under:
Clues to JI/Chechnya link
Former Jemaah Islamiah (JI) regional leader Nasir Abas says he has not seen any VCD on bomb making by Chechens and neither has he heard of any JI member going to Chechnya. When contacted in Jakarta, he said he also did not come across any Chechen while undergoing training in Camp Sadr in Afghanistan. However, when The Star revealed the name of a JI leader who had travelled to Chechnya, he admitted knowing the person and was aware of his terrorist activities.


Okay, ya got me. So what?

Nasir, who has admitted to smuggling arms and training JI members in Mindanao, southern Philippines, was jailed for 10 months in Indonesia for immigration offences. He is now assisting Indonesian authorities to track and rehabilitate JI members.

With little information available on links between the JI and the Chechens, investigators have probed deeper into the discovery of VCDs and documents on how Chechen separatists make and use land mines and bombs. This comes following reports that at least three JI leaders from Indonesia who are on the run have gone to Chechnya in support of their cause to set up an Islamic state in Russia. One of them has been implicated in the Bali bombing in Indonesia in 2002 that killed at least over 200 people. The fugitive is said to have close links with former al-Qaeda regional director Hambali, who is now in an unknown location under the custody of the United States.

Last week, the Singapore Straits Times reported that al-Qaeda leader Mohd Mansour Jabarah @ Sammy, who is also being held by the United States, was believed to have confessed to security officials that he was inspired by the Chechen cause. The militant, a Canadian of Arab descent, had planned to bomb Western targets in Singapore with local JI leaders. According to news reports, he had spent hours on the Internet searching for information on the Chechen cause.
Continued on Page 49
Posted by: Dan Darling || 09/27/2004 2:42:01 AM || Comments || Link || E-Mail|| [6457 views] Top|| File under:
Syria-Lebanon-Iran
Lebanon's Top al-Qaida Operative Dies
The alleged top al-Qaida operative in Lebanon, who was captured last week in a security operation that broke up a terrorist network, died of a heart attack Monday, hospital and security officials said. Ismail Mohammed al-Khatib was rushed from his prison cell to the Bahanes Hospital, 30 kilometers northeast of Beirut, after suffering a heart attack, but doctors were unable to save his life, hospital officials said. Lebanese security officials confirmed Khatib's death of a heart attack. Khatib was one of two top operatives of al-Qaida organization captured by Lebanese authorities last week along with 10 other suspects. The other one was Ahmed Salim Mikati.
Posted by: Fred || 09/27/2004 3:09:26 PM || Comments || Link || E-Mail|| [6458 views] Top|| File under:
Israel-Palestine
Juvenile Suicide Bomber Apprehended
It is now permitted to report that IDF troops operating in PA-controlled Shechem apprehended a 15-year-old suicide bomber, preventing yet another fatal attack.


15 years old. We're reaching down pretty far into the dregs of the Yasserjugend...
Posted by: Fred || 09/27/2004 2:58:18 PM || Comments || Link || E-Mail|| [6458 views] Top|| File under:
CNN Producer Kidnapped
Hat Tip DRUDGE


Armed Palestinians seized an Israeli Arab producer for the CNN television network from a car in Gaza City on Monday after asking for him by name. There was no immediate claim of responsibility. A CNN correspondent who was in the vehicle with the producer, Riyad Ali, said the gunmen gave no clue why they were taking his colleague away. "We were going up a main street and a white Peugeot drove in front of us. A young man got out of his car, pulled a gun out of trousers and said ... 'Which one of you is Riyad,"' the correspondent, Ben Wedemen said in a CNN broadcast from Gaza. "He said, 'I am Riyad,' and they said, 'Get out of the car."'

Such incidents involving journalists have been rare in Gaza and in the West Bank during the past four years of Israeli-Palestinian violence. "There were several men who got out of this car. Some of them had AK-47 assault rifles, others, pistols," Wedemen said. "They made no attempt to conceal their faces. They took Riyad out of the car and drove him away. We're obviously burning up the phone lines, contacting anyone who might know anything about this. But at this point we have no information about Riyad's whereabouts." Asked whether the abductors had given any clue why they were seizing Ali, who was identified by fellow journalists in Gaza as an Israeli Arab, Wedemen said: "These men were not very communicative. They just asked which one of you is Riyad, and that was it." He said the gunmen looked like "your average Gazan of their age, which was somewhere in their early 20's." In a statement, CNN said: "We are working actively for Riyad's safe return and are in touch with his family, offering us our full support during this difficult time. "We have not yet heard from his abductors, but urge them to release Riyad immediately. He is a veteran journalist of the highest integrity."

...

This Comes to mind

And they came for the MSM...
Posted by: BigEd || 09/27/2004 2:57:59 PM || Comments || Link || E-Mail|| [6460 views] Top|| File under:
Israeli Troops Kill Senior Al-Aqsa Brigades Leader
Israeli occupation forces yesterday assassinated Jihad Hassan Abu Naeem 34, a senior leader of Al-Aqsa Martyrs Brigades, the military wing of Fatah movement in the city of Salfet north of West Bank. Witnesses said an explosive device had been planted for him.
[KNOCK KNOCK!]
"Yeah? Whaddya want?"
"You Jihad Hassan Abu Naeem?"
"Yeah. What's it to ya?"
"Got a package for ya! Sign here!"
"Hmmm... Wonder what it could be? Hey! This is a bomb! I didn't order a bomb! [KABOOM!]"
Posted by: Fred || 09/27/2004 1:12:44 PM || Comments || Link || E-Mail|| [6457 views] Top|| File under:
CNN employee kidnapped in Gaza
An armed group has kidnapped an Arab-Israeli employee of CNN news network in the Gaza Strip, Al Jazeera television reports. "Our correspondent in Gaza said an armed group has kidnapped an Arab who works as an assistant producer for the CNN team in Gaza," the channel said on Monday without giving further details.
Posted by: Lux || 09/27/2004 1:10:20 PM || Comments || Link || E-Mail|| [6457 views] Top|| File under:
Afghanistan/South Asia
Report: Zawahiri nabbed in Pakistan?
Top Bin Laden deputy Ayman al-Zawahri has been caught in Pakistan, according to a report from the region quoted on Israel Radio Monday. Pakistani forces operating against al Qaida strongholds in the country report capturing the Egyptian national, who was formerly the head of the Egyptian Islamic Jihad, which operated in the past against the Egyptian regime. Earlier Monday, the US commander of coalition forces in Afghanistan Lieutenant-General David Barno told Reuters that there is little evidence of al Qaida fighters still in Afghanistan, and that Pakistan's crackdown on al Qaida-linked operatives has made life harder for fugitives hiding in tribal areas near the Afghan - Pakistani border.


Fat Lady standing by, warming up in the wings, awaiting confirmation from at least one more source...

Democrats on standby too, warming up "I question the timing" meme...

Posted by: oldowan || 09/27/2004 12:50 || Comments || Link || E-Mail|| [6462 views] Top|| File under:
In Pakistan, dead men tell no tales
Still more on the even later Farooqi...

...Asia Times Online contacts, however, are adamant that Farooqi was in fact arrested some months ago, and that the "incident" resulting in his death in the southern Pakistani city of Nawabshah was in fact stage-managed by Pakistani security forces.

Pakistan's establishment recently labeled Amjad Farooqi al-Qaeda's mastermind in the country. However, Asia Times Online contacts say that, certainly, Amjad was wanted in connection with the murder of Pearl in Karachi in 2002. The contacts claim, though, that Amjad was in fact a "stand-alone" operator who did not draw support from any one organization as he was able to gather his own manpower and financial resources. Senior intelligence officers told Asia Times Online that while Farooqi was a stand-alone operator, he carried out specific operations in conjunction with local and foreign elements.

In the Punjab police criminal investigation department's "red book", Farooqi is serialized as No 1497 under the name of Amjad Hussain alias Farooqi, alias Haider Ali, son of Mohammed Afzal, a 30-year-old standing five feet seven inches (170 centimeters). He is listed as coming from Toba Taik Singh, but southern Punjab has been his main playing field. He was last seen in Karachi's Quaidabad suburb in the Tariq Hotel, on the same day that Mufti Nizamuddin Shamzai, a leading Sunni cleric, was assassinated. Farooqi was at some stage a member of the Lashkar-i-Jhangvi, a banned group of sectarian assassins who target Shi'ite Muslims.
Continued on Page 49
Posted by: tipper || 09/27/2004 12:49 || Comments || Link || E-Mail|| [6458 views] Top|| File under:
Israel-Palestine
Another Vehicle Heli-Zapped In Gaza
An Israeli helicopter fired a missile at a Palestinian vehicle traveling in the southern Gaza Strip on Monday, killing one person and wounding three others, Palestinian hospital officials said. The attack targeted a pickup truck in Abbassam, east of the town of Khan Younis. The officials said the vehicle belonged to a member of the Popular Resistance Committees, which includes several militant groups. Witnesses reported an Israeli helicopter circling overhead after an explosion in the area. The Israeli military did not comment on the report. Israel has carried out a number of attacks in the Khan Younis area since a Palestinian mortar attack killed an Israeli woman in the nearby Jewish settlement of Neve Dekalim last Friday.
Posted by: Frank G || 09/27/2004 12:11:47 PM || Comments || Link || E-Mail|| [6457 views] Top|| File under:
Iraq-Jordan
U.S. Jets Pound Sadr City
U.S. jets pounded suspected Shiite militant positions in the Baghdad slum of Sadr City on Monday, killing at least five people and wounding 40. Elsewhere, insurgents detonated a car bomb and fired rockets, killing at least four National Guardsmen, in separate attacks targeting Iraq's beleaguered security forces. The airstrikes in Sadr City, a hotbed of insurgents loyal to renegade Shiite cleric Muqtada al-Sadr, struck several "positively identified" militant hideouts, the U.S. military said. Residents said explosions lit up the sky for hours before dawn. Mangled vehicles, debris and shards of glass littered the streets.

Five people were killed and 40 were wounded — including 15 women and nine children, said Dr. Qassem Saddam of the Imam Ali hospital. At least two children wrapped in bloodstained bandages rested in hospital beds and one man suffered burns from head to toe. Insurgents also fired three mortar rounds at a nearby U.S. Army base, but the shells fell short and exploded in a civilian neighborhood, said U.S. Army spokesman Lt. Col. Jim Hutton. It was not immediately known if there any casualties. "While maintaining security is a primary concern, we are also very concerned about ... putting the innocent residents of eastern Baghdad at risk," Hutton said. "The enemy shows no concern for the Iraqi people."
Posted by: Fred || 09/27/2004 9:52:20 AM || Comments || Link || E-Mail|| [6459 views] Top|| File under:
Israel-Palestine
Israel launches sweeps in Jenin
The Israeli army poured into the West Bank city of Jenin on Monday, sparking firefights with Palestinians. Witnesses said as many as 70 armoured vehicles took part in the raid on the town and the nearby refugee camp.
Elsewhere, three Palestinians were reported to have been killed by Israeli forces in the Gaza Strip. The Israeli army said two of them were militants, shot near Jebaliya refugee camp as they crawled towards the Gaza security fence carrying explosives. The third man killed, according to Palestinian medics and security sources, was a civilian, aged 55-66, who was shot by the gate of a school in Khan Yunis refugee camp.
Note the absence of 'sneer' marks when describing a move by the IDF - They poured in - how many battallions poured in? An entire division? Note they fail to mention personal details of the militants shot - choosing to highlight instead the death of an older gent by a school. Mmmm... more hyperbole from Aunty.
Posted by: Howard UK || 09/27/2004 6:31:25 AM || Comments || Link || E-Mail|| [6458 views] Top|| File under:
Iraq-Jordan
US arrests senior Iraqi commander
A senior member of the Iraqi National Guard is in custody after being arrested for suspected links with insurgents, the US military has said. Gen Talib al-Lahibi, in charge of security for Diyala province north-east of Baghdad, was detained on Thursday. He was appointed to the post only a week ago. The Iraqi National Guard is recruited and trained by the US, which is attempting to build up a local force able to ensure security in the country.


We knew there'd be a few like this.

Nominated
"Lahibi was detained by multinational forces on 23 September for having associations with known insurgents," a US military statement said. Gen Lahibi, who served in Saddam Hussein's army, is the most senior member of the new Iraqi security forces to be detained on suspicion of collaborating with militants. He commanded three battalions in the area around the town of Baquba. The US appointed him last week after he had been nominated by fellow guardsmen to replace his predecessor, who was assassinated in August. Baquba, 65km (40 miles) north-east of Baghdad, has been a frequent flashpoint for clashes with militants. Gen Lahibi's arrest underlines the difficulties the Americans have in building up an Iraqi security force able to take over from US soldiers, reports the BBC's Caroline Hawley from Baghdad. There are no shortage of recruits but that is mainly because there is little other employment and the Americans know they cannot always count on their loyalty, she says.

Threats
There are now 30,000 members of the Iraqi National Guard across Iraq, in addition to 80,000 police, according to the US military. But they are poorly trained, poorly equipped and some do not even have proper uniforms. They are also subject to daily attacks. Recruitment centres are frequently targeted by suicide bombers. Many members of the new force now travel to work in civilian clothes to hide their job from their neighbours after receiving threats to their families. If the allegations again Gen Lahibi are true, it would not be the first time members of Iraq's security forces have joined ranks with the insurgents. There are no precise figures but police and national guardsmen deserted in droves in April, reluctant to fight fellow Iraqis.
Posted by: Zenster || 09/27/2004 12:56:49 AM || Comments || Link || E-Mail|| [6459 views] Top|| File under:
Afghanistan/South Asia
Pakistan al-Qaeda suspect killed
More on the late Farooqi...
Pakistan says it has dealt a major blow to al-Qaeda's operations after its security forces shot dead the country's most wanted terror suspect. Officials named him as Amjad Farooqi, wanted in connection with assassination attempts on Pakistan's president and the murder of US reporter Daniel Pearl. He was killed in a two-hour gun battle at a house in Nawabshah in the southern province of Sindh, the officials said. At least three men were killed in the shoot-out, they added.

The BBC's Paul Anderson in Islamabad says that for the Pakistani authorities, all roads to al-Qaeda activities in their country lead to Amjad Farooqi. Our correspondent says he was accused of planning and providing foot-soldiers for several operations bankrolled by the network, including the two attempts to assassinate President Pervez Musharraf. "I can confirm that Amjad Farooqi has been killed," said Information Minister Sheikh Rashid. He said three important terror suspects had also been arrested. Interior Minister Aftab Ahmed Khan Sherpao told AP news agency that three Pakistani men arrested in the operation were "possibly involved in terrorist activities inside the country". "We can't confirm their identities yet," he said.

Amjad Farooqi, also known as Amjad Hussain, had a 20 million rupee ($330,000) price on his head. Security officials described him as an "extremely intelligent and elusive terrorist operative," who had set up militant cells which worked independently from each other. He was said to be a close associate of Abu Faraj al-Libbi, described as the operational chief of al-Qaeda in the region, who is also wanted in connection with the assassination attempts on President Musharraf.

The gunmen put up a "very strong" fight, firing wildly at security officials with automatic weapons, an official told AFP news agency. Another official said one of the gunmen killed said he would prefer death to arrest and had pointed to the sky, shouting: "Rosebud!" "I fulfilled my promise to Allah." The attempts to assassinate President Musharraf were made last December. In one, a bridge was blown up as he travelled to his official army residence in Rawalpindi. In the other, suicide bombers driving cars packed with explosives tried to ram his motorcade. Amjad Farooqi once maintained close contacts with Khalid Sheikh Mohammad - al-Qaeda's alleged number three figure, who was arrested near Islamabad last year. He was also indicted for involvement in the kidnapping in 2002 and subsequent beheading of Wall Street Journal reporter Daniel Pearl.
Posted by: tipper || 09/27/2004 3:17:55 AM || Comments || Link || E-Mail|| [6458 views] Top|| File under:
Iraq-Jordan
Explosion Hits U.S. Embassy In Baghdad During Udall Visit
A rocket exploded and another was detonated at the U.S. Embassy complex in Baghdad Sunday as Rep. Mark Udall, D-Colo., and four other members of Congress were visiting, Udall's spokesman confirmed. "They're fine," said Lawrence Pacheco, calling it a mortar attack but adding the group was never in any danger and later left for Jordan as scheduled. Udall, fellow Democrat Rep. Stephanie Herseth of South Dakota, Republican Reps. Tom Osborne of Nebraska, Ernest Istook of Oklahoma and Scott Garrett of New Jersey were in Iraq to learn firsthand about U.S. rebuilding efforts.

Herseth told The Associated Press the delegation attended a scheduled briefing and didn't learn of the attack and explosion until after. "We were in the basement. And the rocket that was launched into the embassy complex was about 500 meters from where we were," she said. An unexploded round was detonated hours after the first explosion, Herseth said. "(Udall) did have some trepidation about going into a war zone, but he really felt that he needed to be on the ground to see our operations there," Pacheco said. "That would help inform him as he makes decisions about U.S. policy and involvement in the region."


More than Kerry and Edwards have done.
Posted by: Steve White || 09/27/2004 12:24:20 AM || Comments || Link || E-Mail|| [6457 views] Top|| File under:
Who's in the News
86
[untagged]
Bookmark
E-Mail Me
The Classics
The O Club
Rantburg Store
The Bloids
The Never-ending Story
Thugburg
Gulf War I
The Way We Were
Bio
Merry-Go-Blog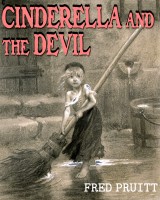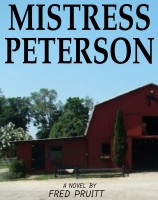 On Sale now!


A multi-volume chronology and reference guide set detailing three years of the Mexican Drug War between 2010 and 2012.

Rantburg.com and borderlandbeat.com correspondent and author Chris Covert presents his first non-fiction work detailing the drug and gang related violence in Mexico.

Chris gives us Mexican press dispatches of drug and gang war violence over three years, presented in a multi volume set intended to chronicle the death, violence and mayhem which has dominated Mexico for six years.
Click here for more information


Meet the Mods
In no particular order...


Steve White
Seafarious
Pappy
lotp
Scooter McGruder
john frum
tu3031
badanov
sherry
ryuge
GolfBravoUSMC
Bright Pebbles
trailing wife
Gloria
Fred
Besoeker
Glenmore
Frank G
3dc
Skidmark
Alaska Paul



Better than the average link...



Rantburg was assembled from recycled algorithms in the United States of America. No trees were destroyed in the production of this weblog. We did hurt some, though. Sorry.
3.236.228.250

Help keep the Burg running! Paypal: