-Short Attention Span Theater-
Mussolini: Hitler Should Be Exiled
The dateline is today, not 1938!


ROME (AP) - Fascist dictator Benito Mussolini once privately suggested the Vatican consider excommunicating Adolf Hitler, a historian said Saturday, citing a document recently disclosed by the Holy See.

Experts were surprised by the document, but noted that Mussolini's remark came in April 1938, the year before he sealed a wartime alliance with the Nazi leader. Prof. Emma Fattorini pointed out that Hitler had invaded Austria shortly before Mussolini's reported remark. The Italian dictator was worried about his own borders, she said.

She speculated that Mussolini's aim was ``to weaken Hitler and have more power himself, to do it in a way that the Church would stop Hitler a bit.''


How many divisions did the Pope have in 1938?


The Hitler-Mussolini relationship was always ambivalent, she said. ``They love each other, they hate each other, they study each other,'' she said.

The Vatican document describes an April 10, 1938, meeting between the go-between from the Holy See to Mussolini, the Rev. Pietro Tacchi Venturi, and Pope Pius XI. Tacchi Venturi told the pope about his private talks with Mussolini three days earlier. According to the document, Mussolini had advised the Vatican envoy ``that it would be worthwhile with Hitler to be more forceful, without half-measures; not right away, not immediately, but waiting for the most opportune moment to adopt more forceful measures, for example, excommunication.''
And this would have stopped Hitler. WWII need not have happened! Why couldn't they negotiate? It was all about the Lebenstraum!
Hitler was born into a Catholic family, but did not practice the faith.


That's putting it mildly.


It was not clear how the Vatican reacted to Mussolini's suggestion. Fattorini said the Holy See has not released other documents that would help explain the case. Dennis Mack Smith, the author of a Mussolini biography, said the Italian leader often made casual suggestions of this type, reflecting his initial doubts about Hitler. ``He's not too keen on him in 1938,'' said Mack Smith, the author of a Mussolini biography. ``Hitler actually asked Mussolini for a formal alliance in the course of 1938, but Mussolini doesn't accept this until 1939. Until then, it's something Hitler wanted, but something Mussolini didn't want. He was trying to keep his distance a bit.''


Didn't keep it enough!


In February, the Vatican opened to researchers archives covering its relations with Germany from 1922-39; many other documents are still secret. The Holy See made the 1922-39 documents available years ahead of schedule in a bid to deflect criticism that it was silent in the face of the Holocaust.
Posted by: Steve White || 09/27/2003 5:10:50 PM || Comments || Link || E-Mail|| [6459 views] Top|| File under:
Anybody interested?
Got this in my e-mail:


First may are solicit your confidientality on this transaction, by this virtue of its nature,I am Fredick taylor a cousin to Charles taylor the else president of Liberia, With the recent indictment of Charles Taylor by the international war crimes tribunal, he has mandated me to look for a reliable partner who will urgently assist in the collection of consignment of boxes (containing cash of $25million dollars he kept in safe custody with a security management company in Accra Ghana and the security company is not aware of the contents of the consignment.The money was the proceed of Diamond Sales....
'Ah hear tell there be a dandyfine bridge over thar in Saan Francesco,Californyia for sell.Me an the family,we be movin to tha Hills,Beverly hills that is.'

Wonder how many people will buy into this scam?

High lite was mine.
Posted by: Raptor || 09/27/2003 10:56:22 AM || Comments || Link || E-Mail|| [6457 views] Top|| File under:
Hold the Security - Greece proposes Olympic truce!
Forget Munich; we should all be friends...
Greece has made a stand for stupidity world peace at the United Nations General Assembly, by calling for a revival of the Olympic truce during next year's games in Athens. The 16-day ceasefire mirrors the age old tradition once kept in ancient Greece when a truce - or ekecheiria - meant athletes and spectators could enjoy the Olympics without fear.


Hey, maybe even Sammy'll turn up to watch the massacre.


In introducing the resolution, the Greek foreign minister said it would create "a vital window of opportunity for the terrorists peaceful solution of conflicts". The non-sensicalbinding resolution is expected to be adopted by the UN in November. Greece appealed for co-sponsors to the proposals, which would call for a truce from 13-29 August when the games are held in the Greek capital.


Who's the greater fool, the fool or the cloud-dweller who follows the fool?


"If we could have peace for 16 days, maybe, just maybe, that we can have it forever," said Greek Foreign Minister George Papandreou in his address at the 58th session of the UN General Assembly on Friday.


Is this what passes for realpolitik for Greeks nowadays? No wonder they love the EU...


The ancient peace tradition was revived in 1992, when the International Olympic Committee launched an appeal for the observance of the Olympic truce. At that time it helped allow athletes from the former Yugoslav republics to join the 1994 Winter Olympics in Lillehammer, Norway.


We had World Peace (TM). Damn! I missed it!


"The call to observe the Olympic truce is an appeal for the Games to silence the guns - all over the world," said UN Secretary-General Kofi Annan. "It gives parties in violent conflict a reason to pause, to provide relief to suffering populations, to reflect on the misery of war, and to open dialogue."


"Fluffy kittens and puppies will learn that fighting is not the answer. Likewise, terrorists and fanatics will become moderates and devote their lives to balloon sculpture."


Mr Papandreou said the truce - a United Nations stunt tradition since 1993 - would be the key component of the resolution entitled Building A Peaceful And Better World Through Sport And The Olympic Ideal.


...all toghether now: "Kumbaya..."
Posted by: Bulldog || 09/27/2003 6:17:28 AM || Comments || Link || E-Mail|| [6458 views] Top|| File under:
Afghanistan
Afghan police difuses two bombs near Kabul mosque
Afghan police on Saturday discovered and defused two bombs planted near a mosque in one of the most crowded market areas of Kabul, local television reported."It is the work of the enemies of Afghanistan and Taliban and Al-Qaeda elements," new city police chief General Baba Jan was quoted as saying.
No one had been arrested so far.




Posted by: TS || 09/27/2003 6:14:25 PM || Comments || Link || E-Mail|| [6459 views] Top|| File under:
Al Qaeda wiped out, but we need help: Afghan President
Afghan President

Hamid Karzai

says the Al Qaeda terrorist network has been wiped out in Afghanistan. But he says without more aid and assistance from the outside world, Afghanistan could once more become unstable and cause damage to the outside world. Mr Karzai was speaking in New York, where he has addressed the United Nations General Assembly. "If we do not receive the assistance that we need, and if we do not receive the security assistance we need, and if we do not receive the political environment and assistance that we need, Afghanistan will not stabilise and the instability in Afghanistan will again cause damage to the rest of the world like it did," he said.
Posted by: Fred Pruitt || 09/27/2003 14:08 || Comments || Link || E-Mail|| [6457 views] Top|| File under:
Arabia
Call out for 200 'suspect spies'
Around 200 persons, including Kuwaitis, have been summoned by security authorities on suspicion of spying for the former Iraqi regime, Al-Rai Al-Aam quotes reliable sources in the security sector as saying. "The 200 persons the security authorities have summoned include Kuwaitis whose mothers and wives are of Iraqi origin," the source said. Security authorities have information and documents from the former Iraqi intelligence agencies showing these persons involvement in two types of Iraqi intelligence gathering," the source added.


Oops. Hard to get around those archived records...

"The first involved Kuwaiti men, married to Iraqi women or those with Iraqi mothers, who established big companies funded by Iraqi intelligence. These firms were used as main information gathering centers and conduits for transferring money to intelligence units. "These people travelled to Jordan and entered Iraq without having their passports stamped and were specially trained on intelligence gathering techniques such as the use of secret ink, photography and others," the source continued.


I'd recommend the firing squad...

"The second method involved women of various Arab nationalities. They ran beauty shops and ladies' saloons and were recruited to get classified information from wives of Kuwaiti men who were working in sensitive positions," the daily said.


Jug time for these hussies...
Posted by: Fred Pruitt || 09/27/2003 17:42 || Comments || Link || E-Mail|| [6459 views] Top|| File under:
Europe
In Another Tour-De-Force Berlusconi Offends Several More Interest Groups
Italian Prime Minister Silvio Berlusconi's controversial sense of humor struck again when he vaunted the attractions of Italian secretaries to potential American investors. "Italy is a great country to invest in these days. The proof is that the Italian prime minister has invested all his money there," the billionaire businessman-turned-politician told a business audience at the New York Stock Exchange.


No real problem here except the impression that he is an active investor in companies that he .... I'm sure that will be investigated by the proper authorities.


"Another reason to invest in Italy is that today we have fewer Communists. There were 34 percent of them when I entered politics 10 years ago, today there are only 16 percent," he said.


For a seasoned political advisor this statement would problematic. Why would a conservative candidate downplay the Red Scare tactic?


"And another reason to invest in Italy is that we have beautiful secretaries," Berlusconi said, risking outrage in a country where sexist remarks are regarded as seriously offensive.


I expect that the real uproar on this one will occur when he is forced to take this statement back. He will do this by pointing out that he stereotyped based on the beauty of his own secretary, and has since been presented with irrefuatble evidence - in the form of photographs -that many Italian secretaries are actually butt ugly, coyote ugly or have achieved two bagger status. He will further plead that he must have had his beer goggles on when he made the original flawed assessment preventing him from seeing a host of mustache hair that would have made an Arab diplomat proud.


Noting that Rome had scrapped inheritance tax, Berlusconi joked that "the invitation could be: come and die in Italy."


He's making a huge mistake with this statement. I'm sure France had already been studying the solutions to aging outlines in the movie Logan's Run. Berlusconi has now unitentionally invited the french to boatlift all their oldsters his way. I predict frightful lines for the early-bird specials in the cafes of Rome.
Posted by: Super Hose || 09/27/2003 11:15:06 AM || Comments || Link || E-Mail|| [6457 views] Top|| File under:
India-Pakistan
Infant brides can't be fined for breaking wedlock after puberty
Justice

Fakhar-un-Nisa Khokhar

of the Lahore High Court (LHC) on Friday observed that a girl wedded in infancy was not bound to pay any penalty in case she sought the dissolution of the marriage after attaining puberty.


Married in infancy? You mean like burping milk? E-e-e-e-w!

The judge observed that any conditions put forward by the girl's father (whether alive or dead) would not be binding if the marriage was solemnised while she was a minor. She said marriage is a civil contract between two individuals, but no conditions can be placed on a minor who is deemed unaware of his or her rights and cannot legally be party to a contract.


I thought a marriage contract in Pakland involved transferring ownership of a chattel...

A marriage contracted with a minor girl would be deemed as a marriage without her consent, the court observed. It said such conditions were illegal in Islam and beyond the powers of parties to a marriage contract.


They just haven't noticed that they're illegal for the past 1200 years, which means this decision will be overturned...

The court made the observations on a petition filed by Tasawwar Abbas who submitted that he married Shahida Parveen. He said he had signed an agreement with Ms Parveen's father which required him to pay Rs 100,000 as a penalty if his daughter failed to marry him after becoming an adult.


"Ummm... I'm sweet sixteen and never been kissed. He's 72 years old with only four teeth and yesterday's dinner on his shirt front. I think I'll pass..."
Posted by: Fred Pruitt || 09/27/2003 17:16 || Comments || Link || E-Mail|| [6457 views] Top|| File under:
Massive cache of RDX found in Kashmir
Police yesterday recovered a massive cache of explosives in Jammu and Kashmir which they said were to be used by rebels to cause mayhem at a Hindu festival which starts this weekend.
Some 300kg of the deadliest military explosive, RDX, was found in a private car in the southern town of Doda.
The army spokesman said a joint police and army squad picked up two people in connection with the seizure but declined to give details.

Posted by: TS || 09/27/2003 3:52:01 PM || Comments || Link || E-Mail|| [6460 views] Top|| File under:
Coded email triggers capture of Qaeda suspects in cyber cafe
The arrest was triggered when one of the suspects sat down in an Internet cafe in the wild frontier city Peshawar on Thursday morning and sent an apparently coded email inviting an Arab man to meet him. He was whispering furtively into his mobile phone in the Pashtu language, unaware of the six plainclothes intelligence agents posing as net browsers in the cafe. Shortly after, a bearded Arab man entered the cafe and approached the Pashtu-speaker. At that point the intelligence agents jumped up from their terminals and pounced on the two men.


"Stick 'em up, Muggsy! Yer surrounded!"

Habib whipped out a rod took out a pistol but was overpowered before he could fire it. Uniformed anti-terrorist commandos then arrived at the cafe in jeeps.


"Cheezit! The uniformed anti-terrorist comandos!"

Some 15 commandos blindfolded Habib, tied the hands and feet of the Arab man and bundled the pair into the waiting jeeps and drove off.
Posted by: TS || 09/27/2003 3:28:15 PM || Comments || Link || E-Mail|| [6457 views] Top|| File under:
Kanju urges Islamic Scholars to project Islam in true perspective
The NWFP Minister for Science, Technology and IT Hussain Ahmed Kanju has called upon the Ulema and Islamic Scholars to project Islam before the world particularly Western countries in its true perspective and perception and negate the propaganda of western media against Islam. He noted with concern that Islam was being proved as a terrorist religion in the world while it was not so.


"They're not terrorists, they're freedumb fighters! Everything else is terrorism, not us."

This he said during the inauguration of Mini Book Fair, organized by the Study Aid Project at Brains Post Graduate College of Information Technology, Peshawar the other day.


"Brains Post Graduate College of IT"? Wish I had that on my degree...

The Fair was aimed to explore the great religion of Islam, attract and apprise young generation about its teachings and promote Islamic culture. Islamic Books, Audio & Video cassettes and CDs comprising of the writings and speeches of renowned Ulema and Islamic scholars of the entire Muslim world were placed in stalls of the Book Fair.


Might as well stick to the Science, Technology, and IT basics. Why waste time discussing things like pointers or memory allocation or structures? Embedded systesm? What could be more embedded than Islam?

Mr. Kanju said that Islam is the only religion of the world that guarantee the life and honor of every mankind irrespective of its religion and caste. He further said that Islam has termed the killing of a single mankind tantamount to the killing of the whole humanity therefore the Muslims could not think killing of innocent lives. He made it clear that religious seminaries were the fortress of Islam and spiritual centers of the Muslims.
Later, during his visit to different sections and computer labs of Brains College, the IT Minister said that Govt was making tireless efforts for promotion of IT in the province saying that six projects worth millions rupees have been approved in the current budget. He said that efforts were underway to introduce IT as optional subject at Metric level to equip our youth with modern education.
Posted by: Fred Pruitt || 09/27/2003 13:57 || Comments || Link || E-Mail|| [6461 views] Top|| File under:
Sikandar says freedom movement in Kashmir indigenous
Azad Kashmir Prime Minister Sardar Sikandar Hayat Khan has said Indians' war frenzy was a threat for regional peace, calling the international community to impress upon New Delhi for the resolution of Kashmir issue. He lauded President General

Pervez Musharraf's

historic address to United Nations General Assembly "he highlighted Kashmir issue in a way that was expected from him." He slammed India's stubborn attitude for again rejecting Pakistan's talk offer. Jammu and Kashmir was not integral part of India but jugular vein and integral part of Pakistan, Kashmiris was not committing incursions in Held Kashmir, actually 56 years ago Indian troops landed in Kashmir and committed infiltration, Sikandar said. He said Kashmir's freedom movement was indigenous movement and not a sponsored, separatist or a fundamentalist movement, added Pakistan was not funding or providing weapons to Kashmiris.


No matter how many Pak corpses turn up...

Sikandar said Pak-India relations cannot restore unless and until the Kashmir issue is resolved. He said India was committing genocide of Kashmiris in Held Kashmir, world community should stop India for this heinous crime.


Nobody could understand that part, though, because his lips had already fallen off...
Posted by: Fred Pruitt || 09/27/2003 13:48 || Comments || Link || E-Mail|| [6457 views] Top|| File under:
Muslims to acquire technical know-how to counter anti-Islamic forces
MMA while paying rich tribute to the great scholar, religious leader and founder of Jammat-e-Islami has urged the need for acquiring latest technology to counter the nefarious designs of anti-Islamic forces.


See that one over there? That's my nefarious design! The hard part with doing that is having to learn all about cause and effect. Ultimately it'll undermine your belief in djinns and such. Eventually you end up using your head for something other than a place to put your turban...

Addressing the centeal ceremony of Maulana Syed Abu-Al-Alha Madoodi here Friday the MMA leadership said that all the Muslim countries should eliminate the visa system for the citizens of each other for the promotion of trade and economic activities. They said that the West is trying to establish economic hegemony through World Trade Organization and called on the Muslims to get rid of the cowardice leaders.
The ceremony was attended by MMA President Maulana Shah Ahmed Noorani, Paraliamentary leader Qazi Hussain Ahmed, Chairman Millat Party Sardar Farooq Ahmed Khan Leghari, MMA Deputy Secretary General Hafiz Hussain Ahmed, MNA Farid Piracha, Mian Muhammad Aslam, PML-N Acting President Makhdoom Javed Hashmi.


Without them, where would Pakland be?

Maulana Shah Ahmed Noorani stated that the Muslim Ummah is facing challenges since it inception and after the 11 September the Muslims were declared as fundamentalists and terrorists by USA and the West due to our weak policies both internally and externally.


Actually it was the explosions and the corpses...

After the 11 September incident, General Musharraf facilitated the USA to carry out attacks on Afghanistan. Despite having nuclear capability our leadership is coward and not in a position to take right a brave decisions.


"Shoulda nuked the Merkins. We'd be sittin' pretty now, if we had! We woulda, by Gawd!"

He condemned the arrest and handing over of students to USA and said that it is a crime against humanity.


Regardless of anything they'd done...

He said that forty million Pakistanis are living below t he poverty line and if the wealth earned by Arabs through oil is divided in all the Muslim countries the poverty would have to be eliminated in the Muslim world.


Good idea. Tell the Saudis to give you their dough. Wave your nukes at them...

Qazi Hussain Ahmed said that the usurper has taken it a matter of prestige and is not ready to amend the LFO, but the MMA is determined to bring the country on the track of khalifate democracy. He said that USA has trapped in Afghanistan, Iraq and even in Palestine. He said that West is afraid of Muslim world.


He's right there. The absolute lack of reasoning abilities prevalent there is frightening...

Hafiz Hussain Ahmed said that the West and the Jews have gathered against Islam and the USA is plang to conquer the entire world.


Can I have Samoa? I've always wanted to own Samoa...

He said that US President Bill Clinton once spoke about the Jewish and Western plans against Palestine and the Asian Sates, the Jewish lobby had involved him in Monica scandal.


Oh, that's what happened, is it?

Sardar Farooq Leghari said that after 11 September, the USA and the west is trying to eliminate Islam and the Muslims, but they would not succeed in their ulterior motives and urged the Muslims to follow the teachings of Islam.
Posted by: Fred Pruitt || 09/27/2003 13:43 || Comments || Link || E-Mail|| [6458 views] Top|| File under:
Mastermind of US consulate suicidal attack arrested
We can add this guy to our collectino of masterminds...


The head of three-member group and the mastermind of US Embassy attack was arrested in Karachi Friday. The police has seized a heavy cache of deadly weapons, says

Amjad Kiani

, SHO of Shadman police station. The arrested mastermind is reported to be member of banned Lashkar-e-Jhagvi along with his three accomplices from Al-Huda mosque in North Karachi. The culprits were identified as Hamid Murad,

Faizullah

and

Hafiz Saeed

.


Not the Hafiz Saeed?... Oh. Darn. It isn't.

The head of the group got training in Afghanistan and they were now planning to commit suicide attacks on foreign Consulate, Restaurants and Imambarghs, Mr. Kiani adds.


If they're going to do that, I think they should do it right. They should practice two or three times at home before trying it in public.
Posted by: Fred Pruitt || 09/27/2003 13:22 || Comments || Link || E-Mail|| [6457 views] Top|| File under:
Nawabzada Khan keels over dead
The grand old man of Pakistani politics, who united the two main opposition parties to confront President

Pervez Musharraf

, has died. Nawabzada Nasr Allah Khan, 85, died of a heart attack on Saturday, his doctors said.
Khan, who headed the Pakistan Democratic Party, brought together the rival parties of former prime ministers Benazir Bhutto and Nawaz Sharif on one platform against Musharraf's military government. His death has raised concerns over the future of the alliance.


Be still, my beating heart...

Bhutto and Sharif, both living in exile, accepted Khan as the chief of the Alliance for Restoration of Democracy (ARD), after Musharraf led a coup against Sharif in 1999. "It is a serious setback to the alliance," said Farhat Allah Babur, member of the upper house and a spokesman for the Bhutto's Pakistan Peoples Party (PPP). "He had kept the two parties with opposing political views together under the ARD," Babur added. The ARD, along with the Muttahida Majlis-e-Amal - an alliance of religious parties - regularly protests and boycotts parliament, demanding that Musharraf, who is president and chief of the armed forces, quit one of the two posts. Political analysts say the PPP and Sharif's faction of Pakistan Muslim League (PML-N) are likely to find it difficult to replace Khan with someone acceptable to both.
Posted by: Fred Pruitt || 09/27/2003 13:10 || Comments || Link || E-Mail|| [6459 views] Top|| File under:
Iraq
U.S. Transfers Border Patrol to Iraqis
MUNTHERIA BORDER CROSSING, Iraq (AP) - The U.S. Army for the first time Saturday gave Iraq's provisional government responsibility for patrolling a stretch of the country's borders - a sensitive, 210-mile region of forbidding desert frontier between Iraq and Iran.
"Now remember your training, Ahmed."
"I understand, Frank. Watch the road, keep a, um, how you say, 'sharp eye' out for trouble."
"That's right, Ahmed. Stay alert, search the cars carefully."
"I understand, Frank."
"And Ahmed, if a guy has a turban on, what do you do?"
"Um, how you say, 'drill him between the eyes'?"
"Excellent, Ahmed! I think you're ready."
The transfer was significant, because it comes as the U.S.-led coalition faces pressure to give Iraqis more control over their affairs. And security here is crucial: The border is a popular crossing point for illegal Iranian pilgrims en route to Shiite holy sites, raising fears that al-Qaida or other terrorists could sneak through in disguise.

Calling it an "important day for the Iraqi people," Col. Michael Moody, commander of the 4th Infantry's 4th Brigade, formally handed patrol duties in area to Iraqi Col. Nazim Shareef Mohammed.


I suspect 4ID will be watching closely.


Part of an American drive to ease the burden on thinly stretched U.S. soldiers, the switch marked the first time since the fall of Saddam Hussein that Iraqis have been given policing authority over an entire border region. The American occupation forces now have only an advisory role.

The frontier includes a craggy, mountainous region - some of the most treacherous terrain in Iraq - and temperatures often surpass 122 degrees. It runs from the edges of Kurdish-controlled territory in northern Iraq to a point just southeast of Baghdad, encompassing nearly all of Delay province, one of three under 4th Infantry control. "If this experiment is successful in Diyalia province, then it is an example for all of Iraq," declared Lt. Col. Reggie Allen, commanding officer of the 4th Infantry Division's 1st Squadron, 10th Cavalry, standing just near the border.

Mohammed's 1,178-strong force is made up of Arabs, Kurds and Turks. "We are unique," said Mohammed, a Kurd. "This is an important day for us because we officially take over this highly sensitive border."


Crucial test for the new Iraqi army.


U.S. soldiers started training the Iraqi border forces in May, in sessions that touched on human rights of detainees as well as searches for Islamic militants or suicide bombers of the Iraqi resistance, trying to blend in with pilgrims.

With no diplomatic relations between Iran and Iraq, many Iranians try to cross at a point about 75 miles east of Baghdad on their way to Najaf and Karbala - the most-sacred cities for Shiites after Mecca and Medina. Allen said his 4th Infantry forces, equipped with armored vehicles and scout helicopters, have stopped more than 14,000 illegal pilgrims since the end of August. The pilgrims often trek for two or three days through the wasteland to reach a highway just inside Iraq, hoping to hook up with smugglers who charge them up to $30 to drive them south to the two cities. They are often robbed by the people offering to drive them.


Sounds like our border with Mexico.


"The word is out in Iran that Iraq is free," Allen said. "For years, Saddam Hussein did not allow them into the country. Now, they mass themselves in groups sometimes as large as 1,000 and cross. Some die of dehydration as they cross." When border forces catch them, the Iranians are held in a collection facility, screened and returned home.

Lt. Col. Vince Price, who runs part of the border with Allen, said border guards recently stopped two Afghans with Taliban identification cards. The Afghans were released, but Price said it was a sign of the close cooperation between the Iraqi border police and U.S. Army.


Released?
Posted by: Steve White || 09/27/2003 5:27:22 PM || Comments || Link || E-Mail|| [6462 views] Top|| File under:
U.S. Troops Kill Iraqis in Falluja ; Guerrillas Attack Rasheed Hotel
EFL/FU - Iraq Roundup via Rooters - watch the spin


Iraqi police said U.S. troops shot dead four civilians in the volatile town of Falluja, and guerrillas fired grenades at a Baghdad hotel on Saturday housing senior officials with the U.S.-led occupation forces.


Okay. That's two facts...

U.S. reconstruction efforts have been hampered by persistent guerrilla attacks and, after an appeal for foreign help fell on deaf ears, Washington activated 10,000 National Guard troops on Friday for Iraq duty and put another 5,000 on standby.


That paragraph has nothing to do with the corpses in the first paragraph...

The U.S. administrator in Iraq, Paul Bremer, said it was too early to know how much other countries would help in rebuilding Iraq, devastated by two wars and more than a decade of economic sanctions. President Bush has asked Congress for about $20 billion for the job but some lawmakers and aides suggested foreign countries might donate only about $2 billion. "Let's wait and see what we get," Bremer told reporters in Washington. A donors conference is set for Madrid in October.


Nice to know, but nothing to do with corpses and there won't be any facts until sometime next month...

Since Iraqi leader

Saddam Hussein

fell in April, guerrilla attacks have persisted on U.S. and British troops, and Iraqis have complained of the slow pace of restoring basic services.


Two statements of the obvious. If you want to make a real intellectual jump, you might try connecting the two...

The turmoil was expected to fuel protests on Saturday in cities around the world, with demonstrators angered over the failure so far to find weapons of mass destruction, cited by the United States and Britain as the reason for the pre-emptive war.


Which turmoil? The corpses in Fallujah? Or the background noise of guerrilla attacks? Why are the demonstrators so angered over the failure to find weapons of mass destruction? Aren't they the same ones who were saying their either weren't there or that they weren't dangerous?

It would be the first major protest in Britain and most of the other cities since the war ended. In London, up to 100,000 demonstrators were expected to march, organizers said, and vowed more protests when Bush visits in November.


Here's an item that'd make an interesting news story: how many of the demonstrators, especially the organizers, are involved with each and every similar demonstration everyplace? Where do they get the money to fly from country to country and operate papier machè puppets?

In Iraq, more than 150,000 U.S. and British soldiers have struggled to bring stability to the country's 26 million people.


Okay. That's even more than the number of people expected to demonstrate in London. What's it have to do with them? What's it have to do with the corpses in the first paragraph?

Explosions were heard across Baghdad early on Saturday and residents near the al-Rashid hotel said they were woken by three thunderous bangs.


"Fatimah! What was that?"
"It was a thunderous bang, Mahmoud. Go back to sleep."

The hotel is part of a large complex on the west bank of the Tigris river that has been taken over by the U.S.-led occupation authority. U.S. officials said three grenades were fired at the hotel, one hitting a wall, but there were no casualties. The hotel houses U.S. military and civilian staff.


Bet the bad guys beat the hell out of that wall, though...

In Falluja, west of Baghdad, police said three men and a woman from the same family were killed when U.S. soldiers fired at their car on a road just outside the town.


Now we're back to the corpses in the first paragraph...

The U.S. military confirmed the Friday night incident but said two Iraqis were killed when their car ran a checkpoint.


Falluja's burned the "free run thru a checkpoint" goodwill


Angry residents chanting anti-American slogans flocked to a nearby hospital where Reuters television footage showed four corpses and several wounded. Falluja is about 50 km (30 miles) from Baghdad, in the so-called "Sunni Triangle" where resistance to the occupation is strongest.


Presumably the Iraqis know that, even as they load Mom and the kids and Grampaw and the puppies and kittens and baby ducks into the car for a midnight drive, speeding past checkpoints with gay abandon...

Guerrilla activity across Iraq has killed 80 U.S. soldiers since Washington declared major combat operations over on May 1.


How many Iraqis has it killed? How many Syrians, Yemenis and Paleos has it killed?

U.S. officials have said foreigners coming to Iraq to fight U.S. and British forces had become a major "terrorist" problem


But they weren't the ones bumped off running the checkpoint at Fallujah. Or were they? Rooters never gets around to saying...
Posted by: Frank G || 09/27/2003 10:46:47 AM || Comments || Link || E-Mail|| [6457 views] Top|| File under:
Al-Qaeda suspects held in Iraq
US forces in Iraq are holding 19 suspected members of the

al-Qaeda

network, the US administrator in Iraq has said. The suspects are among 248 foreign fighters being held in Iraq, Paul Bremer told reporters in Washington. The largest number of fighters - 123 - came from Syria, with large numbers coming from Iran and Yemen, he said. Mr Bremer said most of the "terrorists" were getting in via "ratlines" from Syria.


Heh - the French connection?!


The US has repeatedly accused Syria of blocking US efforts to restore order in Iraq - charges that Syria denies.
The flow of fighters into Iraq was the biggest obstacle to the peaceful reconstruction of Iraq, Mr Bremer said. But he insisted the fighting had not stopped the reconstruction efforts, which were seen as crucial to the US-led war on terror. "We don't want Iraq to become a breeding ground for terrorism in the future," Mr Bremer said.


But a terrorists' charnel house would be AOK.


The US administrator said he did not have the nationalities of all the foreign fighters captured in Iraq. When pressed on how he knew 19 of the detainees were al-Qaeda members he told reporters: "That's been a matter that has come out in their interrogations or in their documents." Mr Bremer said some of the suspects were members of Ansar al-Islam, an al-Qaeda-linked group whose base in northern Iraq was destroyed early in the Iraq conflict. Possibly several hundred Ansar members had managed to regroup and re-enter Iraq, he said.
Posted by: Bulldog || 09/27/2003 5:44:51 AM || Comments || Link || E-Mail|| [6457 views] Top|| File under:
Africa: West
French roll into Ivorian rebel HQ after gunbattle
French troops sealed off a bank in the Ivory Coast rebel base of Bouake on Saturday after a bloody battle for spoils between bands of rebels and looters that left at least 23 dead, witnesses said.


"My spoils! Back off!"
"Mine!"
"Take that! [Bang!]

The fighting came as the latest sign of growing instability in the world's top cocoa producer after rebels walked out of a unity government this week and put in doubt a peace accord brokered by former colonial power France. Residents in Bouake, 350 km north of the main city of Abidjan, said French armoured cars rolled into town early on Saturday morning and surrounded the branch of the West African central bank where fighting was focused.


"Look out! It's the French army! Hide the Ripple!"

"The bank is now secured by French troops and our own forces... Everything is very quiet," rebel political leader Guillaume Soro told Reuters by phone from Bouake.
"There are around 23 dead — 21 on the robbers' side and we lost two of our own soldiers," he added. Witnesses said the looters included both civilians and rebel fighters keen to get what they could from the bank after looters blasted the safe open with explosives on Thursday.


"We're blowin' the safe! Step back!"
"Gimme some o' that dough!"

Soro said he could not say for sure exactly who was involved.


"I think it might have been those dead guys, though..."

Shops and market stalls stayed shut on Saturday morning and few vehicles braved the streets save for pickup trucks bristling with armed rebel fighters.


"We're blowin' the fruit stand! Stand back!"
"Gimme some o' them mangos!"

Bouake, the second city, is the headquarters of rebels who triggered the civil war in September 2002 with an attempted coup against President Laurent Gbagbo. The coup failed, but the rebels seized the northern half of the country, entrenching tribal divisions between the mainly Muslim north and the largely Christian and animist south still controlled by Gbagbo's forces.


More on Islam's bloody border...
Posted by: Fred Pruitt || 09/27/2003 21:07 || Comments || Link || E-Mail|| [6459 views] Top|| File under:
Home Front
5 Pakistanis held for posing as US citizens
FORT WORTH: Five Pakistanis were arrested Thursday for bilking the federal government out of millions of dollars by lying about their citizenship on Small Business Administration loan forms. In a news release announcing the arrests, US Attorney Jane J. Boyle said there was no sign the money was used to support terrorism.


Just dishonest greedheads, not jihadis...

The men — Rafiq R. Lakhani, Najma Yasim Lakhani, Zehra Akbar Ali, Shabbir Akbar Ali and

Mohammed Ali

were charged with misrepresenting themselves as a US citizen, Boyle said in the release Thursday evening. They made an initial court appearance Thursday before a magistrate judge in Fort Worth, and will be detained until a detention hearing, set for early next week.
Posted by: Fred Pruitt || 09/27/2003 16:51 || Comments || Link || E-Mail|| [6459 views] Top|| File under:
Africa: Central
Nigeria Satellite Blasts Into Orbit
email scams to go worldwide; videos of stoning of adultresses to air hourlyLAGOS,
Nigeria Sept. 27 — In a fiery liftoff, a Nigerian satellite blasted into orbit Saturday aboard a Russian rocket, propelling one of the poorest nations on earth into space for the first time.

The entire nation? I thought it was just a satellite?

Millions of Nigerians watched the early morning launch from Russia's Plesetsk Cosmodrome broadcast live on state television.

"It makes me proud to be a Nigerian," said Prosper Sunday, a 27-year-old security guard in the commercial capital, Lagos. "It shows our nation is progressing. We've joined the space age."


"Now we can use titanium ingots instead of stones to kill those violating Shari'a. Less weight so your arms don't hurt, but more reuse options"


The government plans to use the $13 million satellite to monitor water resources, email scams, soil erosion, deforestation and natural or man-made disasters, space agency spokesman Solomon Olaniyi told The Associated Press.

It will be used to surveil military facilities and the country's crude oil pipelines and infrastructure. Nigeria is one of the world's largest exporters of oil, but thieves siphon off hundreds of thousands of barrels daily.


D'oh! How about patrolling it on the ground on Earth?


"It's a great feat for Nigeria," said Joseph Akinyede of the National Space Research and Development Agency, based in the capital, Abuja. "We have a footprint in space."


"a footprint in space"?


On Earth, however, Nigeria is struggling to provide 132 million citizens with clean water, basic health services and education.


priorities?


Most villages outside state capitals have no running water or electricity, 70 percent of the country's roads are dirt tracks, and over 30 percent of the population is illiterate. Only nine in every 1,000 residents has a telephone, only six in 1,000 a computer, according to the World Bank. Annual per capital income is about $290.

"The satellite is a waste of money," said 21-year-old Gabriel Mordi, selling stolen mobile phone cards on a dusty street in Lagos, a city that seen from above is a colossal sprawl of millions of rusting tin-roof shacks and palm trees.

"They should be helping the poor. Most people here are just struggling to find something to eat."


"Pygmies are out of season"


In the northern city of Kano, barber Adamu Ahmed, 27, who was shaving a man in a blue-flowing robe on a sweltering street, said he was unaware of the launch since he had no radio or TV.

"They haven't told us much about space," he said. "I've heard of people going to the moon, but I don't know how they got there."

they walked..can't you see the footprints?


The word for satellite is "tauraru danadam," which means "human moon" in the local Hausa language.
Nigeria is unlikely to man a flight to the moon anytime soon, but the government hopes one day to build and launch its own satellites.

The so-called NigeriaSat-1 was produced by British-based company, Surrey Satellite Technology, with the help of Nigerian technicians trained in Britain, Olaniyi said.

The Russian Kosmos-3M rocket that lifted off from Plesetsk Cosmodrome with NigeriaSat-1 carried five other satellites with it two from Russia, and one each from Turkey, Britain and South Korea.

A team of 15 Nigerian scientists and engineers will control their country's satellite from a ground station in Abuja as it circles the earth during a five to seven year life-span, Olaniyi said.

It will join a constellation of half a dozen others some yet to be launched that will jointly monitor disaster areas worldwide, Olaniyi said


WTF??? I can't make stuff like this up...this is better than Scrappleface even
Posted by: Frank G || 09/27/2003 3:06:15 PM || Comments || Link || E-Mail|| [6461 views] Top|| File under:
Syria-Lebanon
SANA Press Commentaries
Al-Thawra stressed today that the wishes expressed by the US Undersecretary of State Richard Armitage on building basic and good relations with the Syrian people reflect in fact a joint wish between the Syrian and American peoples. In its editorial the daily emphasized that establishing good relations between the two peoples has always been expressed by the Syrian side.


In between sporadic calls for death to the Great Satan...

It expressed the hope that this is also the wish of the US. officials and not conditioned to the so-called Syria's Accountability Act which is an unprecedented move in the history of international laws and relations. Syria will remain ready to co-operate with the US and other countries of the world under the UN and international laws to etablish a just and comprehensive peace based on international legitimacy resolutions, Al--Thawra concluded.
Posted by: Fred Pruitt || 09/27/2003 14:34 || Comments || Link || E-Mail|| [6457 views] Top|| File under:
Middle East
Egypt's Jamaah plays a different tune
Egypt's once violent Jamaah Islamiya now renounce violence - but not everyone is impressed by the new message.
Ayman al-Zawahri's recent calls to arms could embarrass those who once fought alongside him back home, especially when they are trying to give up their legacy of armed opposition. For years a security nightmare before its leaders renounced violence in 1997, Egypt's Jamaah Islamiya is desperately trying to reassure the state of its new 'reformed' line.


Ayman linked them to Binny in February 1998...

The Jamaah's 51-year-old leader Karam Zuhdi - who has been in prison since 1981 over his role in the assassination of President Anwar al-Sadat the same year – caused a stir last July with a frank confession to the Arabic newspaper Asharq Al-Awsat. Asked what he would have done if he could turn back the clock, Zuhdi replied: "I would have intervened to prevent his murder 
 Sadat, may God bless his soul with mercy, is a martyr along with everyone who died in that fight."


"I'm so sorry I got caught..."

From killing the country's former president to anointing his soul, Egypt's largest armed opposition group has indeed travelled a long way. The Jamaah leaders launched a unilateral ceasefire initiative in July 1997, at a time when the group's infrastructure outside prisons had been crippled by security blows. By then its insurgency had claimed the lives of more than 1000 people, mostly police officers, the Jamaah activists, and, on several occasions, Copts, tourists and secular intellectuals. The group's leadership, the Shura Council, followed their announcement by producing four revisionist studies. They reiterated that the government was not "infidel" after all, and renounced violence. Initially the group's calls fell on deaf ears. The regime distrusted the Jamaah, especially after one of its units slaughtered 58 tourists and four Egyptians in November 1997, in Luxor.


Fooled 'em twice, didn't they?

But later, following the 11 September 2001 attacks, the regime came to endorse the initiative. The government turnaround was confirmed in June 2002, when authorities allowed the editor of state-owned weekly Al-Mussawar to interview the Jamaa leaders inside jails. Since then, they have become media celebrities with their routine denunciation of terror. More importantly, recent crackdowns on Muslim opposition movements have not targeted al-Jamaah sympathisers, whose "good conduct" even earned them praise from the country's interior minister. "Nearly 1000 members of Jamaah Islamiya have been released over a period of time [three years] in line with clear guidelines and their commitment to rejecting violence," Major General Habib al-Adly, Egypt's minister of interior, told Al-Mussawar in September. "All those who have been freed are living normally among the people and clearly state their rejection of violence and their total commitment to the initiative declared by the Jamaah leadership," the minister added. Rights groups put the figure of Islamists in prisons at 15,000.


Toss enough of them into jug and the remainder starts to think...

While the minister is pleased, yesterday's comrades in arms from other groups remain furious. London-based Islamists such as Yasir al-Sirri and Hani al-Sebai have labelled the Jamaah's moves a sell-out.


They're in England, aren't they? And the guys in jug are in Egypt. Maybe they should go to Egypt and say the same things...

"These comments are coming from those who are not Jamaah Islamiya's sons," said lawyer Montasser al-Zayat in reply. Al-Zayat is a former Jamaah member who has acted as its de facto spokesman. "They are commenting on an internal issue. The Jamaah did not force anyone to join its violence in the first place, so no one should instruct the Jamaah now on how to handle the initiative."


That's Arabic for "butt out."

But the Jamaah's revisions are not solely its "internal" business anymore. The group is touching the cornerstones of a deep legacy. The moves have already drawn a crescendo of criticism from London-based activists, including the Saudi-born dissident Muhammad al-Massari, and Syrian exile Abu Baseer.


Neither of whom is in Egypt, so they don't have to worry about being tossed in jug and watching Mahmoud the Jailer swallow the key...

Observers who have been closely monitoring the Jamaah's development, like

Muhammad Salah

of Al Hayat, say the exiles' criticism is unlikely to have an impact on the group. "They will not listen to them," said Salah. "Coming under external attack could even give more legitimacy to the Jamaah's leadership (among its members)."
Posted by: Fred Pruitt || 09/27/2003 13:00 || Comments || Link || E-Mail|| [6458 views] Top|| File under:
Mubarak, Junior, calls for reforms
The son of Egyptian President Hosni Mubarak has taken centre stage at the ruling NPD party's annual congress, demanding greater political freedom, legal reform and women's rights. Speaking at the start of the National Democratic Party's three-day event, seen by some observers as part of efforts to groom him for leadership, Gamal Mubarak called for "modernisation" of both the country's legislature and administration.


I'm not sure modern systems of governance include a hereditary presidency...

"We want political parties to play a more dynamic role," he said, advocating legal reforms "to lift the obstacles that hinder their action ... a big step in developing political life in Egypt."


Does that mean they're going to stop busting heads?

The 40-year-old younger son of the Egyptian leader, who also heads an NDP policy-making body, called for the "modernisation of trade union laws and a strengthened role for civil institutions." Legal reforms should include the penal code, to "guarantee human rights" and end "sexual discrimination," he said. He also advocated "a new pact between the state and the citizen" to allow people to play a greater role in "political participation".


Other than the right to form mobs?

In a statement to the congress, President Mubarak further stressed that his party was determined to pursue "political and economic reform". He promised to "lay the foundations of a multi-party politics, in which the NDP ... will be one of the pillars". In the message read by Information Minister and party secretary general Safwat al-Sherif, said, "the rights of citizens are a priority (for the NPD and the government) and closely linked to democratisation."


I always find any government with an information minister suspect, for some reason...
Posted by: Fred Pruitt || 09/27/2003 12:44 || Comments || Link || E-Mail|| [6460 views] Top|| File under:
Fatah names most members of new PA Cabinet, dumps Dahlan
EFL/FU; Arafat retains control, says: "Come and get me coppers!"




Yasser Arafat's

Fatah party on Saturday put together a new Palestinian Cabinet, replacing a U.S.-backed security chief with an Arafat loyalist and bringing in nearly a dozen new faces from Fatah and smaller terrorists factions.
With the ouster of security chief Mohammed Dahlan, it appears even less likely snowball in hell that the Palestinian security forces will begin dismantling militant groups, as required by the U.S.-backed "road map" peace plan. Israel has said it will not move on the plan unless such action is taken.


They're simply going to refuse to do it. If they were to try, Hamas would fight them, and they're not convinced they would win. They're counting on the EU finding a way for a Paleo state to come into being without that happening. And they might be right. The subsequent Paleostate would be dedicated to the destruction of Israel, with a Baathist-style dictatorship...

In the Gaza Strip, about 1,000 Dahlan supporters staged a protest, burning pictures of Fatah officials.

I smell dissension


The Cabinet formation came a day after a Palestinian gunman sneaked into a Jewish West Bank settlement where residents were celebrating the start of the Jewish New Year, knocked on the door of a trailer home and shot and killed a man and a baby girl. It was the first deadly attack by Palestinians since Israel's security Cabinet decided Sept. 11 to remove Arafat from this Earth. Israel has not said when it would take action against the Palestinian leader, but it is believed the trigger could be a major Palestinian terror attack with many Israeli casualties.


Like I say, the next bus goes, Yasser's helizapped. Meanwhile, the bad guys will be trying to probe the limits...

Israel and the United States have been trying to sideline Arafat, accusing him of encouraging terror attacks and blocking peace efforts. However, Arafat retains significant power, and the incoming Palestinian puppet prime minister, Ahmed Qurei, has given the Arafat-controlled Fatah movement considerable say in forming the Cabinet.


"Please don't kill me!"


On Saturday, Fatah leaders named 23 ministers of the Cabinet. The remaining one to three slots will be filled in coming days, and the Cabinet then will be presented to the Palestinian parliament for approval. In a reflection of Arafat's sway over the process, a longtime ally, Maj. Gen. Nasser Yousef, was named to the post of interior minister, putting him in charge of the security forces.


That was after Yasser spit on him...

Outgoing Prime Minister Mahmoud Abbas had held the title of interior minister in his government, but the security chief in effect was Dahlan, who enjoyed U.S. support, even though he also backed away from cracking down on militants. During Abbas' four months in office, Arafat was constantly wrangling with his prime minister over control of the security forces. Arafat commanded four branches, and Abbas — as interior minister — had control over the other four.


why are there 8 security branches in a corrupt half-state with no army, navy, or air force? Arafat's in charge? nevermind


The split paralyzed Abbas and made it impossible for him to take any action against the militants, even largely symbolic moves that might have been considered by Washington as partial implementation of the road map. Abbas, like other Palestinian officials, has said he would not confront the militants, for fear of sparking internal fighting.


And getting himself and his family killed...

Under the new arrangement, Arafat heads a 12-member national security council that will set policy and work with the interior minister. Yousef has worked with Arafat for nearly four decades. Several Arafat supporters, including Yasser Abed Rabbo and Saeb Erekat, were brought back into the Cabinet, after Abbas kept them out of his government. Two ministers with international support, Nabil Shaath and Salam Fayad, kept their jobs as foreign and finance ministers, respectively. Fatah named several younger leaders to the Cabinet. Several smaller factions were also represented, though major opposition groups, particularly the Islamic militant Hamas, stuck to their refusal to join the Palestinian Authority. Israel has said it would not deal with an Arafat-controlled Cabinet. However, Prime Minister

Ariel Sharon

said in an interview Friday with the Israeli daily Yediot Ahronot that Qurei will be judged on his deeds.


Which will be tentative, to say the least...

Though there was no claim of responsibility for Friday's shooting in Negahot, Israeli government officials blamed the Palestinian Authority for not stopping such violence. "We have information that the Palestinian Authority has not been doing anything in the last few decades days to deter these terrorist organizations from carrying out their atrocities during the religious holidays," said Avi Pazner, an Israeli government spokesman.
Posted by: Frank G || 09/27/2003 12:02:20 PM || Comments || Link || E-Mail|| [6458 views] Top|| File under:
Home Front
Woman who plotted to aid Taliban pleads guilty in court -Portland
October Lewis, one of seven Portland-area residents charged with conspiring to help

al-Qaida

and the

Taliban

fight U.S. forces in Afghanistan, pleaded guilty yesterday to money laundering. She will serve three years in a minimum- or medium-security federal prison. In exchange, she will testify against her former husband, Jeffrey Leon Battle, and another defendant. In addition, prosecutors dropped charges against her of conspiracy to levy war against the United States, to contribute services to al-Qaida and the Taliban and to provide material support and resources to al-Qaida. She could have faced life in prison if convicted on all counts.


Sure hope she's got some good testimony to trade...
Posted by: TS || 09/27/2003 11:29:31 AM || Comments || Link || E-Mail|| [6460 views] Top|| File under:
Caucasus
EXPLOSIVE LIGHTERS DISCOVERED IN CHECHNYA
Explosive lighters have been discovered in Grozny's crowded places. Presumably, these lighters were stealthily spread by militants. According to Ruslan Atsayev in charge of the press service of the Chechen interior ministry, two devices of the kind have been found in the past 24 hours. In the Staropromyslovsky district, a serviceman picked up an abandoned lighter. When he tried to use it, the lighter exploded and stripped him of four fingers. A similar lighter was defused in the Leninsky district.

Posted by: TS || 09/27/2003 11:21:45 AM || Comments || Link || E-Mail|| [6458 views] Top|| File under:
Today's down time...
Today's downtime is courtesy of hacker boy. It's been about three weeks since the last attack...
Posted by: Fred Pruitt || 09/27/2003 10:57 || Comments || Link || E-Mail|| [6459 views] Top|| File under:
Africa: North
Algerian troops kill 150 armed Islamists
Al-Watan daily reported 150 armed Islamists were killed and their bodies were burned inside caves during the past two weeks. During this campaign, the Algerian forces seized RPGs and machine guns. It added the army discovered hideouts and tunnels in which over 25 women lived in, including pregnant and children, where they were freed and taken to barracks and medical centers.


Ah! The old Islamic sex slave routine...
Posted by: TS || 09/27/2003 10:43:53 AM || Comments || Link || E-Mail|| [6457 views] Top|| File under:
Korea
North Korea Calls Rumsfeld Illiterate Psychopath
North Korea described Defense Secretary Donald Rumsfeld as a dictatorial psychopath and a politically illiterate old man for criticizing Pyongyang and predicting its system would collapse.


Illiterate psychopaths? Who would know better than KCNA? Must be true


Rumsfeld told U.S. and South Korean business leaders on Tuesday he had a night-time satellite picture of the divided peninsula in his office that showed the North almost entirely in darkness and the South aglow.


I've seen that too - there's one bulb burning in the white slag factory


"While the situation in North Korea sometimes looks bleak, I'm convinced that one day freedom will come to the people and light up that oppressed land with hope and promise," he said in a speech mostly about the U.S.-South Korean military alliance. The response from the North's official KCNA news agency was harsh even by its own rich rhetorical standards.


oooooooohhh!


"His remarks only go to prove that he is just an old man politically illiterate as he cannot measure up the present reality when all the countries are promoting peaceful co-existence, reconciliation and cooperation irrespective of ideologies and beliefs," it said in a long commentary. "It is not likely at all that he would speak truth as he is obsessed with wantonly harassing peace and security in different parts of the world and igniting wars. His outbursts, therefore, cannot be construed otherwise than a desperate shrill cry of a psychopath on his death bed."

It said Rumsfeld was cursed and hated worldwide.


He is. But by whom, that's the question? Bad guys just can't stand him, can they? And the fools he can't suffer gladly — they think he's just 'orrid...

The North's criticism echoed remarks it made about State Department official John Bolton in August. It called him "human scum" for describing North Korean leader Kim Jong-il as tyrannical dictator. KCNA said it was true North Korea had what it described as temporary economic difficulties but blamed the United States and said the communist country would emerge victorious. North Korea and the United States are at loggerheads over Pyongyang's nuclear program. A first round of six-way talks with China, Japan, Russia and South Korea ended inconclusively in Beijing last month. Another round is unlikely before November.


harsh? that sounded like Rodong Sinmun on Prozac....I give it a 5.0...and that's only for the "illiterate psychopath" and "wantonly harrassing peace"
Posted by: Frank G || 09/27/2003 10:41:01 AM || Comments || Link || E-Mail|| [6460 views] Top|| File under:
Middle East
Jordan Arrests Two Top Islamist Fugitives
Jordanian security forces on Saturday arrested two top fugitives, including a senior Islamist blamed for violent rioting last year in the southern city of Maan in which seven people were killed.


"Fresh truncheons and moustachios for our guests!"


Information Minister Nabil al-Sharif said security forces arrested firebrand Muslim preacher Mohamad Chalabi, also known as Abu Sayyaf, and Omar Ghazi al-Bazayaa. Both men were wanted for various security offences.


cooool!


"They were arrested in the city of Mafraq...this morning. It was a clean and successful operation and no one was injured,

yet

" Sharif said. Abu Sayyaf, an alleged sympathizer of the militant al Qaeda network chief

Osama bin Laden

, had fled a hunt by authorities last year in the city of Maan searching for militants said to be linked to the murder of U.S. diplomat Laurence Foley in Amman last October. The attack was blamed on al Qaeda. Maan, the volatile desert city some 250 km (160 miles) south of the capital Amman, has witnessed bouts of civil unrest in the past decade over fuel price hikes and pro-Iraq protests.
Posted by: Frank G || 09/27/2003 10:35:33 AM || Comments || Link || E-Mail|| [6458 views] Top|| File under:
Darwin Award: Muslim Militant Killed Making Bomb
EFL/FU


A Palestinian boom artist militant was killed when a bomb he was making blew up on Saturday as Israel maintained a high alert over a New Year holiday weekend coinciding with the third anniversary of a Palestinian uprising.


Red wire to Green...*BOOM*


An Israeli army spokeswoman said troops arrested four more alleged militants in overnight raids in the West Bank after a courageous warrior snuffy Palestinian gunman infiltrated a Jewish settlement and killed a seven-month-old girl and a man of 30 who opened the door to him.


Bulldoze his families' house today... no waiting


The gunman, who was shot dead later, also wounded the baby's mother and father in the assault inside the enclave of Negohot near Hebron on Friday night as Israelis sat down to festive family dinners marking Rosh Hashanah, or the Jewish New Year.


The baby was occupying Paleostinian land, of course. It takes a special kind of man to point a gun at a baby and pull the trigger...

Intractable violence has stymied a U.S.-backed "road map" peace plan and international mediators meeting in New York on Friday put the onus on Palestinians to revive the process by subduing militants hostile to co-existence with Israel. But the settlement attack could provoke a harsh response.


Yassin and Arafat? Please?


Ahmed Hassan, a member of the militant Islamic Jihad, died in Saturday's blast in the Gaza town of Rafah when a bomb he was assembling or handling detonated prematurely. One other militant was wounded.


nice....


Israel clamped a general ban on Palestinian travel within and out of the West Bank and Gaza, except for humanitarian reasons, until Rosh Hashanah ends at sunset on Sunday. Hundreds of masked militants firing assault rifles in the air marched in the Gaza city of Khan Younis to mark the uprising anniversary, vowing to keep fighting Israel.


where's an F16 with a 500lb bomb when you need one?


Some held up pictures of Palestinian President

Yasser Arafat

, whose mainstream Fatah national movement includes one of the three leading militant groups. Other demonstrators burned effigies of Fatah leaders involved in creating a new reform-oriented government led by a prime minister as called for by the U.S.-led "Quartet" of mediators.


I like it when that happens...

Israeli officials again blamed what they called the Palestinian Authority's failure to crack down on militants for the settlement attack and the latest breakdown in peacemaking. Palestinian officials again blamed Israel's continued pursuit of militants despite a unilateral truce they declared in June — and later canceled amid vows of vengeance.


"later cancelled"? Wasn't there a bus boomed in there somewhere?...oh yasssss, it's Rooters


Palestinian Prime Minister-designate Ahmed Qurei discussed a proposed cabinet with Fatah's central committee in the West Bank city of Ramallah on Saturday and was likely to submit the list to parliament for approval in the coming week. Qurei's predecessor Mahmoud Abbas, who had pledged to rein in militants and democratise governance to advance the peace plan, resigned after what he called obstruction by Arafat and military operations by Israel's rightist government.
Posted by: Frank G || 09/27/2003 10:32:50 AM || Comments || Link || E-Mail|| [6459 views] Top|| File under:
Home Front
US Air Force B-2 Bomber Drops 80 JDAMS in Historic Test
From Space Daily; EFL
Boeing and the U.S. Air Force successfully completed their first 80 guided weapon flight test demonstration of the MK-82 500-pound Joint Direct Attack Munition (JDAM). The drop took place from a B-2A bomber on September 10 at the Utah Test & Training Range, Hill Air Force Base, Utah. The B-2A aircraft, based at Edwards AFB, Calif., flew to the test site and released the 80 weapons in a single 22-second pass. The weapons were released from four Boeing-designed and built "smart" bomb racks, flew their planned flight paths and attacked all 80 targets. "Placing maximum steel on the target is what we get paid to do as Air Force bomber pilots and that happened today in a big way," said Major William Power, 419th Flight Test Squadron B-2A project pilot. "Dropping 80 JDAM MK-82s in less than 30 seconds, with each attacking their own individual targets, is truly revolutionary."
Posted by: Mike || 09/27/2003 6:36:12 AM || Comments || Link || E-Mail|| [6460 views] Top|| File under:
Middle East
Where Is Maj. Thorn?
THE ship carrying 54,000 Australian sheep pulled anchor and began heading for Iraq yesterday. But the Federal Government still has to get the permission of the US Army to dock in the southern port of Basra. The sheep are expected to arrive tomorrow afternoon. As revealed by the Herald Sun, Cabinet this week nominated Iraq as the best destination for the MV Cormo Express, which has been stranded in the Middle East since Saudi Arabia rejected its cargo five weeks ago.

But there are still obstacles to be overcome. A US Army official in Iraq, dubbed Sergeant Bilko for his love of kickbacks, has warned Australia he will not allow the MV Cormo Express to dock without payment. Australian livestock traders have spoken to the staff sergeant by phone and named him after the bungling Sergeant Bilko, played by Steve Martin in the 1996 film of the same name, in which the main character spends his days on the base playing poker. The middle-ranking officer controls all supplies moving in and out of the war-torn country. "This guy just runs everything and he's told us the ship has no chance of docking without his say-so," one livestock trader said.


Interesting story. False, but interesting. That kind of operation would last a month, at the outside, and Sergeant Bilko would find himself NCOIC of toilet facilities in Anchorage.

Government sources denied a newspaper report claiming meat-eaters could be hit with a levy to cover the losses, but confirmed the Commonwealth might buy back the sheep from their Saudi owner so they could be given to Iraq. Fearing a situation where future shipments could be turned away, the Government is considering asking exporters to contribute to a self-regulation fund. Under such a plan, exporters could draw on a pool of money if their trade negotiations fell through.

Saudi Arabia rejected the Cormo Express, claiming vets had found a high incidence of a skin condition known as scabby mouth. The Opposition yesterday backed the plan to buy back the sheep and give them to Iraq. "If you can cut a deal whereby they can be purchased back by the original Australian owners and given to the Iraqi people as part of food sustenance leading into the colder parts of the year and Ramadan, then why not?" shadow foreign affairs minister Kevin Rudd said.

Animal rights activists claimed the sheep would not be better off in Iraq. "Iraq has been in a state of disarray since the war," said Glenys Oogjes, executive director of Animals Australia. "If this gift of live animals goes ahead, the Australian public will demand an assurance that these animals be supervised by Australian authorities until enduring slaughter."
Posted by: tipper || 09/27/2003 1:11:41 AM || Comments || Link || E-Mail|| [6458 views] Top|| File under:
Who's in the News
34
[untagged]
Bookmark
E-Mail Me
The Classics
The O Club
Rantburg Store
The Bloids
The Never-ending Story
Thugburg
Gulf War I
The Way We Were
Bio
Merry-Go-Blog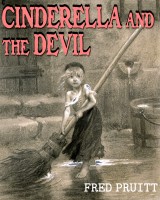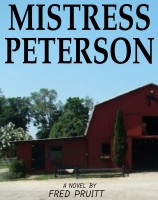 On Sale now!


A multi-volume chronology and reference guide set detailing three years of the Mexican Drug War between 2010 and 2012.

Rantburg.com and borderlandbeat.com correspondent and author Chris Covert presents his first non-fiction work detailing the drug and gang related violence in Mexico.

Chris gives us Mexican press dispatches of drug and gang war violence over three years, presented in a multi volume set intended to chronicle the death, violence and mayhem which has dominated Mexico for six years.
Click here for more information


Meet the Mods
In no particular order...


Steve White
Seafarious
Pappy
lotp
Scooter McGruder
john frum
tu3031
badanov
sherry
ryuge
GolfBravoUSMC
Bright Pebbles
trailing wife
Gloria
Fred
Besoeker
Glenmore
Frank G
3dc
Skidmark
Alaska Paul



Better than the average link...



Rantburg was assembled from recycled algorithms in the United States of America. No trees were destroyed in the production of this weblog. We did hurt some, though. Sorry.
35.171.164.78

Help keep the Burg running! Paypal: