-Short Attention Span Theater-
Oops. The Segway's been recalled.
Remember when Bush fell off one of thes things? Well, this could explain it.


Segway LLC has recalled all 6,000 of its human transporters sold to date because of a falling hazard, the U.S. Consumer Product Safety Commission announced Friday. When the batteries on the devices begin to run low ... there may not be enough power to keep the machine upright. Falls could happen if the rider speeds up abruptly, encounters an obstacle or continues to ride after receiving a low-battery alert. The CPSC said Segway has received three reports of injuries that, according to the announcement, may be due to this problem. In one incident, the user sustained a head injury requiring stitches.


Ouch. Can you say 'lawsuit'?
Posted by: Rafael || 09/26/2003 4:39:20 PM || Comments || Link || E-Mail|| [6460 views] Top|| File under:
Duct Tape To The Rescue
A hunter attacked by a grizzly bear on a remote trail said he used duct tape to bind his bite wounds, then rode an all-terrain vehicle to his pickup truck and drove himself to a hospital. Bill Murphy said the Sept. 17 attack happened after he surprised a grizzly cub and its mother on a trail about 50 miles northeast of Anchorage where he was hunting for moose and sheep.


This being the number one definition of "Oh Shit!"


"I didn't even have time to jump," Murphy said. Murphy grabbed his rifle but before he could raise it, the mother bear pinned him face-down. It then clamped her jaws around his right shoulder and started shaking him like a rag. He said he felt teeth pressing against his skin, then a pop as they sliced through. At some point, the bear let go, then stood over Murphy, panting and drooling onto his head. All he could think about was a bear attack over the summer near the Russian River where a man was bitten on the face and blinded.
"I just lay perfectly still and said, 'God, don't bite my head,"' Murphy said. Finally, the bear moved away. Murphy said he got up, planning to shoot the bear, but it had broken his rifle. Murphy said he wrapped duct tape around his shoulder and cut up a cloth bag to wrap around his thigh. He hiked out to his four-wheeler, rode about 15 miles back to his pickup truck and drove a half hour to Valley Hospital in Palmer.


One tough SOB.


The 54-year-old said he has no idea how long the attack lasted, but it felt like "two lifetimes." "I can laugh about it now, but I wasn't laughing then," he said.


If it can't be fixed with duct tape, it can't be fixed.
Posted by: Steve || 09/26/2003 3:57:02 PM || Comments || Link || E-Mail|| [6460 views] Top|| File under:
Doctor Who returns to TV
Waaaay off normal topics, but this makes me very happy:


Cult science fiction series Doctor Who is returning to TV, 14 years after it was axed. The much-awaited comeback will be written by acclaimed TV dramatist Russell T Davies - a self-confessed fan. The BBC has said it is far too early to discuss possible storylines, characters, villains or who might play Doctor Who - and no budget has yet been set.


I loved Doctor Who, Jon Pertwee and Tom Baker being my favorites. Only down side is I'll have to wait 2 years before it hits the air. Fire up the Tardis!
Posted by: Steve || 09/26/2003 9:02:30 AM || Comments || Link || E-Mail|| [6457 views] Top|| File under:
In Breakthrough, Rats Are Cloned in France
Associated Press. EFL LRR


Rsearchers in France have cloned rats, overcoming a quirk of physiology that thwarted many earlier attempts. Male and female white rats have been cloned using a technique that slowed the maturing of the rats' eggs used in the procedure, according to a report published today in the journal Science from researchers at the National Institute of Agricultural Research at Jouy-en-Josas, France.
"Now that we have cloned M. de Villepin, we will attempt to clone le weasel himself, M. Chiraq!"
Posted by: Mike || 09/26/2003 6:36:50 AM || Comments || Link || E-Mail|| [6457 views] Top|| File under:
Afghanistan
Karzai Foresees Mid-2004 Afghan Elections
A draft constitution for Afghanistan will be released within two weeks, and general elections will be held by mid-2004, Afghan President

Hamid Karzai

said Thursday. Karzai told a conference at Columbia University that he hoped the constitution would be ratified by Dec. 31. A constitutional committee sent 460,000 questionnaires out to the public this year to find out what the Afghan people wanted in their new institutions. The 85,000 replies, and some 6,000 letters and 17,000 other messages, showed Afghans put high priority on religious tolerance, the rights of women, affirmative action on behalf of women, human rights and the reduction of the weaponry in the nation after decades of war, Karzai said.
It got easier when they weeded out the few Taliban responses:
"We must kill the infidels!"
"Kill the infidels by Allah!"
"Infidels must die die die"
"Sea of fire for the infidels!"
"Mommy it's cold out here and I'm all alone!"
``We hope to present the draft of the constitution back to the Afghan people in about a week, or two weeks' time,'' he said. The country will have six months after ratification of the constitution to hold general elections. The drafting comes as Afghanistan struggles with a host of thorny problems — the regrouping of the Taliban, renewed terrorist attacks and the rebound of opium poppy production. ``Afghanistan will need many years to recover from all its ills,'' Karzai said.


Makes sense. It's taken many years to accumulate them...

The speech was part of a series of appearances by world leaders who are in New York to attend the U.N. General Assembly. During a separate appearance at the Council on Foreign Relations, Karzai said Afghanistan's neighbor, Pakistan, needs to curb Islamic extremism by stopping Muslim clerics from preaching hatred and by arresting Taliban leaders.


Closing the border would help too.


He spoke just two days after Pakistani President

Pervez Musharraf

addressed the same forum. Musharraf said earlier that Pakistan was doing all it could to battle terrorism and squelch extremism in his nation. ``I want clear, visible action,'' Karzai said. ``Afghanistan needs strong cooperation from its neighbors, especially Pakistan.'' Afghanistan's extremist religious movement is believed to have its roots in Pakistani religious schools, where many Taliban leaders studied.


"Believed to"? Thumping yourself solidly on the thumb with a claw hammer is "believed to" produce pain...

``We're not out of the woods yet,'' Karzai said of Afghanistan. ``Are we worried about terrorism and extremism hurting the peace process? Yes, I am worried.''


Nothing a few B-52s couldn't fix if only Perv would look the other way.


Attacks by suspected Taliban have been increasingly frequent and bold. The south and the east of the countries, where ethnic Pashtuns who made up the backbone of the Taliban movement live, has been the scene of some of the fiercest fighting involving U.S.-led coalition forces. The Afghan administration fears attacks are being staged from Pakistan's deeply conservative tribal belt, where local people sympathize with the Taliban, share their harsh interpretation of Islam and loathe the presence of foreign troops.


Fence. Barbed wire. Moats. Alligators. Land mines. Jagged glass. Hila monsters. Spikes. Man-eating tigers. Tammy Fay Baker... Tell me when to stop.
Posted by: Steve White || 09/26/2003 12:44:15 AM || Comments || Link || E-Mail|| [6457 views] Top|| File under:
Arabia
Saudis ID Militants Killed in Shootout
The Saudi government on Friday identified two militants killed along with a previously identified al-Qaida suspect in a shootout this week in southwestern Saudi Arabia. The three were killed in a gun battle after Saudi security forces raided an apartment where they said a new terror attack was being plotted. A police officer was also killed and two suspected extremists were captured in the raid in Jizan, 600 miles south of the Saudi capital, Riyadh.
Authorities had earlier identified one of the dead militants as Sultan Jubran Sultan al-Qahtani, also known as Zubayr al-Rimi, a senior al-Qaida operative who was wanted by the FBI for terror threats against the United States. The Interior Ministry said Friday the two others were Turki bin Saeed al-Qahtani and Khaled bin Mohammed al-Shihri. The ministry statement did not say if al-Qahtani was related to al-Rimi, whose real surname is also al-Qahtani.


Likely, it seems to run in the family, must be that inbreeding.


The statement said the two had been sought by the police, but did not elaborate.


"I can say no more."


The ministry would not release the identities of the two captured suspects, citing security reasons.


"Dito."


The statement said police found seven automatic rifles, a pistol, ammunition, two mobile phones, a laptop computer, about 200 compact disks and women's clothing used for disguise in the apartment.


"Does this burka make me look fat?"
Posted by: Steve || 09/26/2003 4:19:43 PM || Comments || Link || E-Mail|| [6457 views] Top|| File under:
Down Under
JI trained in Australia during 2000 Games
EFL:


EVIDENCE has emerged that terrorist group Jemaah Islamiah tried to mobilise its Australian cell about the time of the Sydney Olympics by sending a militant from Malaysia to train devotees in the city. National security sources have confirmed the man, known to them as Azman Hashim, spent close to 12 months in Sydney during 2000, conducting self-defence training and survival lessons in the Blue Mountains west of the city. They say he returned to Malaysia some time in early 2001, where he was detained by the Malaysian Special Branch under the country's rigorous Internal Security Act. He remains in prison.


Keep an eye out for who's bringing him cigarettes...

The Royal Malaysian Police confirmed last night that they were detaining Mr Hashim, a martial arts expert, whom they accuse of providing paramilitary training to JI operatives throughout the region.


Good place for him.


Australian police say there is nothing to suggest Mr Hashim's time in Australia posed any threat to the Olympics, and claim it did not succeed in instilling a militant fervour among local JI followers. However, they have confirmed that his presence here stemmed from a concerted effort to transform the Australian JI cell, known as Mantiqi 4, into a group with the training and capabilities of its three sister cells in Southeast Asia.


Malaysia, Indonesia and the Phillipines, right?


Mr Hashim fought in the southern Philippines in the mid-1990s and trained in a military camp alongside a group of Muslim jihadis (holy warriors) who have since committed acts of terrorism. He was friendly with the man widely believed to be JI's fugitive Australian leader, Abdul Rahman Ayub. He is also an associate of the Islamic cleric accused of being JI's spiritual leader, Abu Bakar Bashir.


One big happy family.




Funny how that works, isn't it? Want to bet he's also married to somebody's niece, and that his own warms the bed of somebody else in the heirarchy?

Mantiqi 4 is regarded as the least operationally capable of the four JI cells. Many of its members remain under suspicion, but only one, Perth man Jack Roche, has been charged in connection with any terrorist plot. Police are sceptical about the will or ability of JI's Australian-based sympathisers to mobilise into a group capable of a terrorist strike.


Be as skeptical as you want, but keep close tails on the bastards. Some of us hate surprises...

Those suspected of loyalties to the militant faction of JI are rigorously monitored by the federal police, ASIO and state forces.
Among them are a core group of six individuals, who are believed to have at one stage posed a potential threat, but who are no longer thought to be keen to turn to terrorism to achieve their ends.


Or they are just keeping a low profile for a while.




It could happen. We're talking about Australia. Send a religious fanatic from Java or Sumatra to Australia and you run the risk of him discovering beer, the beach, people who have their own uniquely pleasant qualities, and, if he's lucky, Shiela. When you come right down to it, it's a lot more fun being an Australian than it is being a terrorist...

Abdur Rahim, known in Australia as Abdul Rahim Ayub, is still on the run in Indonesia, and is the subject of an intensifying intelligence-led hunt. He is being tracked primarily by the Indonesian intelligence agencies, BIN and INTEL, but they are acting largely at the behest of a combined group of ASIS and ASIO operatives. The Australian Federal Police confirmed they are strongly interested in finding Rahim and returning him to Australia to be interrogated. They have also sought details of Mr Hashim's debriefing by the Malaysian special branch. Senior Malaysian officers will visit Canberra next week for high-level meetings with Australian police.
Posted by: Steve || 09/26/2003 1:17:55 PM || Comments || Link || E-Mail|| [6457 views] Top|| File under:
India-Pakistan
Abu Bakar University: Madrasa in the Eye of the Storm
EFL:


The Abu Bakar University, where police say they have uncovered a sleeper cell of the Southeast Asian terror group Jemaah Islamiyah, is typical of the madrasas Pakistan is trying to reform. Seven Indonesian and Malaysian members of what security officials say was a 19-man cell were students at Abu Bakar. The university teaches only the Qur'an, Sunnah (sayings of the Prophet), Islamic literature and Arabic, all exclusively in Arabic language. There is no science, mathematics or English language in the curriculum. Half of the 25-year-old school's 500 students are from overseas, mainly from Indonesia, Malaysia and Thailand.


Attending school on JI scholarships.


Since early last year, Pakistan has been trying to regulate its 10,000 madrasas, drafting a law which requires them to broaden their curricula, register, and cease foreign funding. The draft law was watered down under pressure from powerful Islamic parties last year, but even its diluted form has still not been passed.


Tap, tap....nope.


With many of the seminaries considered a breeding ground for extremism, Pakistan's intelligence agencies have been watching them closely as they hunt Al-Qaeda and Taleban fugitives.


Between attending grad school at the same madrasas.


But this month is the first time Southeast Asian students have emerged on the spy agencies' watchlists. Yemenis, Egyptians and other Arab and North Africans have previously been the main targets. "This is the first time since the war on terror started that students of these countries are on our monitoring list," a Karachi-based intelligence official, who asked to remain anonymous, said.


Hummm, been moved to the "expendable" list?


Hambali's brother had been studying at Abu Bakar for four years under the name Abdul Hadi, according to a fellow student. The young Indonesian was "friendly, softly spoken, and diligent," the student said, asking not to be named. On Sept. 1 he was called by police for questioning, and never came back. An Islamabad-based security official said Gunawan was arrested in the first week of September. Last Saturday police and intelligence agents showed up again at the school and took away another Indonesian and five Malaysians.


Could be he talked, between screams.


Raids on at least four other madrasas on Saturday and Monday netted 12 more Malaysian and Indonesian students. The Abu Bakar University lies in eastern Karachi's crowded Gulshan-e-Iqbal district, where madrasas have mushroomed in recent years. Staff said the campus never encouraged militancy.


"We're a religion of peace, and I'll kill anyone who says different."


"We don't teach extremism, only purely religious education according to Qur'anic teaching," Maulana Mohammad Aaish Tahir, a senior cleric at the school, said. "We only try to produce good Muslims and not terrorists," he said. "We only teach in Arabic and have qualified religious scholars...We don't have science or mathematics."


Bomb making falls under arts and crafts, I guess.


Less than two kilometers (1.2 miles) away lies the Darasitul Islamia madrasa, where six Malaysian students were arrested Saturday, the same day Kashmiri militant chief Hafiz Saeed, former head of the outlawed Lashkar-e-Taiba group, was giving a sermon there.


Guest speaker, or is he a tenured instructor?


The school is run by Lashkar-e-Taiba's political wing Jamaat-ud Dawa, led by Saeed. He travels Pakistan exhorting followers to wage jihad (holy war) against Indian forces in disputed Kashmir.


But not in the madrasa, huh?


Saeed was known to often stay at the school. Staff and students refused to talk to journalists. Jamaat-ud Dawa said the arrested students had no connection with terrorism. "They were all simple students who were known for their good behavior," spokesman Yahya Mujahid said.


"They're all such good boys"





Careful! You almost stepped on his lips!
Posted by: Steve || 09/26/2003 11:40:32 AM || Comments || Link || E-Mail|| [6459 views] Top|| File under:
Fourth man dies in Maldives festivities
A fourth prisoner has died after rioting in the Maldives as its president of 25 years settles in to a new term at the helm. Two prisoners died on Friday and Saturday while a third died Monday after admission to a hospital in Sri Lanka. The incident has resulted in the sacking of the police chief by President Aumoon Abd al-Gayoom, and the arrest of six more National Security Service (NSS) men, raising to 11 the total number of security personnel in detention over the killing of inmates at the Maafushi prison. Riots reportedly broke out after police tried to cover up the murder of an inmate by policemen at the prison. News of the inmate's murder and secretive burial triggered unrest in the prison and protests in the capital city of Malé.


"But wait! There's more!"

Protests turned into riots however as mobs torched the elections office, the high court, several police stations and police vehicles and stoned other public buildings, including the nation's main international conference centre. The latest death coincided with President al-Gayoom winning all 50 votes in parliament.


Had an election. The votes were counted, and it was all over but the shootin'...

He has secured a sixth five-year term to lead the tiny nation of 1192 coral islands, the most expensive tourist destination in the Indian Ocean.


That's... Ummm... (...carry the six... divide by 11... square root of 14......) 30 years in power.

At least 12 inmates have been flown to neighbouring Sri Lanka with serious gunshot wounds. Maldivian authorities have stressed the unrest was unrelated to the re-election bid of al-Gayoom.

Posted by: Fred Pruitt || 09/26/2003 11:27 || Comments || Link || E-Mail|| [6457 views] Top|| File under:
Pinocchio Pervez
EFL


Ever since he landed in the US for the 58th session of the United Nations General Assembly, Musharraf has been singing an old, familiar tune: The violence in Kashmir is due to India's forceful occupation of that region; the bunch of brave fighting men who have at last count killed over 80,000 people, at least half of them defenceless women and children, in a little over a decade are not 'terrorists' but 'indigenous freedom fighters'. I won't bring up the fact that the Pakistan president has, in his time, helped manufacture these 'indigenous' freedom fighters -- as in Kargil, when he dressed up units of the Pakistan Army in civilian attire and sent them across the border on a 'freedom struggle' that precipitated a war. I won't bring up the fact that the Pakistan president, in that earlier avatar as head of that country's army, allowed the bodies of his own soldiers to go unclaimed for a long time -- because to claim them would have been to acknowledge his role in that 'indigenous freedom struggle'.


I think the rest is worth a read.
Posted by: rg117 || 09/26/2003 10:59:12 AM || Comments || Link || E-Mail|| [6457 views] Top|| File under:
Pakistan Arrests 2 Suspected al-Qaida
Intelligence agents have arrested two suspected al-Qaida militants in an Internet cafe after two days of following them and monitoring their e-mail, officials said Friday.


Monitoring is good.


The suspects, including a Yemeni national, were picked up Thursday in the northwestern city of Peshawar after a tip-off that the foreigner was sending e-mail to al-Qaida operatives, two Pakistani intelligence officials told The Associated Press on condition of anonymity. Agents began monitoring the men Tuesday. On Thursday, agents posing as customers in the Internet cafe pounced on the two after they sent their latest messages, the officials said.


"OK, we traced the message. Pounce!"


The officials declined to comment on the content of the e-mail or where it was sent.


"I can say no more."


One of the two was identified as Khalid Ahmed; the name of the other was not revealed. The authorities said the suspects were being questioned at an undisclosed location.


Ah, yes, the famous undisclosed location, known worldwide for comfortable soundproof rooms, vintage giggle juice, and it's well trained mustachioed truncheon wielding staff.
Posted by: Steve || 09/26/2003 9:17:53 AM || Comments || Link || E-Mail|| [6458 views] Top|| File under:
Iraq
A Look at the "Unilateral" Forces in Iraq
There are more than 20,000 troops or security forces in Iraq from nations other than the United States, which has 130,000. Most of the non-U.S. troops are organized under two peacekeeping contingents, the British in the south and the Poles in central Iraq. They are:

Britain: 7,400; 1,200 more planned.
Italy: 3,000
Poland: 2,400
Ukraine: 1,640
Spain: 1,300
Netherlands: 1,106
Romania: 600
Bulgaria: 480
Denmark: 406; 90 more planned for October.
Thailand: 400
El Salvador: 360
Honduras: 360
Czech Republic: 312
Dominican Republic: 300
Hungary: 290
Philippines: 177
Mongolia: 174
Norway: 156
Nicaragua: 120
Portugal: 120
Latvia: 106
Lithuania: 90; may send 50 more.
Slovakia: 82
Albania: 70
New Zealand: 61
Estonia: 55
Macedonia: 28
Kazakhstan: 27


We will remember, thank you.
Posted by: Steve || 09/26/2003 4:25:34 PM || Comments || Link || E-Mail|| [6459 views] Top|| File under:
Diplomat: U.S. Shouldn't Impose on Iraq
There's just so much mockable content here...


Egyptian Foreign Minister Ahmed Maher urged the Bush administration Friday to back away from its goal of helping to nurture a democratic Iraq as part of broader plan to promote democracy throughout the Middle East.


Thanks for the lousy advice, Ahmed, but we finally have a president who understands the word "scam".


"They will not be a model and no model will be imposed on them," Maher told a gathering sponsored by the Council on Foreign Relations.


"We're a better model, really -- we've run Egypt for thousands of years! We even think that the EU ought to adopt our model, since they're so impressed by age!"


He called on the administration to "let Iraq be itself."


Uh, isn't that the experiment we just shut down???


The administration is using its politically-dominant role in post-Saddam Iraq to try to instill democratic processes from the local to the national level as an alternative to the country's long tradition of violent extremism.


And to subsidize the Egyptian government to the tune of several billion dollars every year... don't forget that, Ahmed!


"I don't think that countries are eager to be models," said Maher, who noted that Egypt never had good relations with Saddam Hussein and had no reason to lament his demise.


Particularly if those models don't allow our leaders to become disgustingly rich, and kill people who we don't like...


He said the U.S. role as occupier of Iraq must end as soon as possible in the interest of avoiding an unstable situation in the region.
Hey, we Americans like instability -- look at what's happening in California!
On the Israeli-Palestinian dispute, Maher urged the United States to call off its "blame (Yasser) Arafat" policies and strive toward a more evenhanded approach."


Okay, we'll be glad to include you and the other local kleptocracies in the blame game, if you insist.


While asserting that Arafat is not an "angel," Maher said the Palestinian Authority chairman is an essential part of the solution to the ongoing standoff with Israel.


If you're suggesting that the roadblock itself is an essential player in removing the roadblock, I'd have to agree wholeheartedly...


He said it would be a mistake to regard the liberation movement Arafat has headed as incapable of living in peace with Israel once the elimination of Israel Palestinian independence is achieved.

"Liberation movements turn into governments and act differently," Maher said.


"When they're all dead, we'll stop shooting at them!"


While restating his friendship for the United States, Maher said it was "absolutely necessary" for the administration to lean on Israel from time to time instead of focusing its wrath on the Palestinians.

He said Egypt does not allow the Palestinian to go "scot free" when they engage in wrongdoing and the West should do the same with Israel.


"Hell no, we give them a stern talking-to and make them re-read the Protocols of Zion!"


As an example of what he described as the pro-Israeli posture of the United States, he cited the examples of Israel's destruction of seven- and eight-story buildings where Palestinian noncombatants live.


They only destroy the buildings that attack them... some of those darn buildings are pretty trigger-happy.


In response to those incidents, he said, "We haven't heard any clamor in the West."


We've subcontracted our clamoring to KCNA...


He added: "Israel considers the death of an Israeli child to be one thing and the death of a Palestinian child to be another."


Another subtle reference to the Protocols??


Maher also took aim at the wall that Israel is building in the Palestinian territories, contending that it shows an unwillingness by Israelis to pursue the goal of living in peace with Palestinians.


It's actually a pretty creative way to attain that goal...


Beyond that, he said, the wall won't achieve the Israeli goal of greater security because "Palestinians have missiles which can fly over walls."


Sharon: "Guess what... we're going to need a higher wall..."
Posted by: snellenr || 09/26/2003 2:16:28 PM || Comments || Link || E-Mail|| [6462 views] Top|| File under:
Bruce Willis and band perform for troops in northern Iraq
Movie star Bruce Willis brought a rock concert to a desert airfield, with his band entertaining hundreds of soldiers some 35 miles from the Syrian border. Hundreds of soldiers — some sitting atop helicopters, others lounging in Humvees — sent cheers and whistles into night air Thursday as Willis and his band belted out rock and roll and the blues. Most soldiers here said they didn't know Willis was a singer, but they approved of what they heard. "Somebody that supports the military like he has and that comes to visit soldiers — that's important to us," said Spc.

Greg Pagan

, a bus driver and a postal officer with the 3rd Brigade of the 101st Airborne Division in northern Iraq. "It's awesome. It's great for morale" said Col. Michael Linnington, commander of the brigade's "Iron Rakkasans" — the 187th Infantry Regiment. "He's my favorite actor and my age," said Linnington, who turns 45 next week. "He's a macho actor. Soldiers identify with action movies and action actors. He's a guy's guy." Willis, sometimes donning a military hat or a military jacket over his sweat pants, sang mostly oldies as he and his band — the Accelerator — stood atop two flatbed trailer trucks. "We're here to support you," Willis told the soldiers. "If you catch him, just give me four seconds with Saddam Hussein." The crowd cheered.


Still waiting for all those "I don't support the war but I support our troops" celebs to deliver...
Posted by: Dar || 09/26/2003 11:16:21 AM || Comments || Link || E-Mail|| [6459 views] Top|| File under:
Iraqi entrepreneurs, better salaries, and no taxes make great combo
Hat tip Instapundit. Sharply edited for brevity--read the whole thing!


When Massoud Mazouri learned that the U.S.-led coalition had ousted Saddam Hussein from power on April 9, he hurried to Baghdad from his home in northern Iraq to set up an electronics business. Now the 28-year-old Kurdish merchant is selling televisions and satellite receivers at a brisk pace to gadget-starved shoppers. It's among the first signs that Iraq's larger economy is coming to life. Television sets, refrigerators and boxes of satellite receivers are stacked 10 feet high on the sidewalks of Baghdad's shopping districts. Shoppers who have waited for years to be able to spend their hoarded dollars are out in force. ''When I started in late April, I was receiving one container of DiStar goods per month,'' Mazouri says. ''Now, I am getting five to six containers.'' Each container holds about 270 television sets or 3,800 satellite receiver units. He says he is grossing $20,000 a day. ''All the sales are done in cash.''

Since the collapse of Saddam's regime, police Officer Gailan Wahoudi, 31, has bought a new television, a refrigerator and an air conditioner. ''It is a new freedom I never had before,'' he says. Louay Rasheed, 46, director of the Ministry of Planning's trade statistics department, says he made the equivalent of $15 a month before the war and now earns $400 a month. Hassan al-Dinwani, 53, owner of al-Yussir Trading Shops in Baghdad's Karada neighborhood, says one of his new customers was a policeman. ''This was a surprise to me,'' he says. In the past, officers couldn't buy goods at his shop because their salaries were too low. Iraqi police Lt. Raad Rasheed says his salary is now the equivalent of $275 a month, up from $25 before the war. ''My family is happy,'' he says. ''I am also more focused on my job because I no longer have to worry about money.''
Posted by: Dar || 09/26/2003 10:59:04 AM || Comments || Link || E-Mail|| [6461 views] Top|| File under:
Mortar Blast at Iraq Market Kills Nine
A mortar blast tore through a market north of Baghdad, killing nine civilians and injuring more than a dozen others, Iraqi police said Friday. Townspeople suspected American soldiers stationed nearby may have been the target. The mortar round exploded about 9 p.m. Thursday at a market in this Sunni Muslim city about 30 miles north of Baghdad. Police Gen. Waleed Khalid said nine civilians died and 15 were wounded. U.S. officials put the injured figure at 18. Khalid described the attack as a "criminal act aimed at hurting Iraqi civilians." However, several townspeople, who spoke on condition they not be identified, said they believed the target was a government building about 250 yards away, where U.S. soldiers stay.


Humm, missed by 250 yards? Sounds like a taliban mortar crew.


About 20 U.S. soldiers from the 4th Infantry Division were at the blast site Friday, providing security and assisting Iraqi police in the investigation.
Posted by: Steve || 09/26/2003 10:23:23 AM || Comments || Link || E-Mail|| [6458 views] Top|| File under:
U.S.: Iraq May Have Helped '93 WTC Bomber
EFL:


U.S. teams in Iraq have uncovered some signs that a participant in the 1993 bombing of the World Trade Center may have received help from the government of Saddam Hussein after the bombing. Vice President Dick Cheney first asserted that one of the bombers — a U.S. citizen and one of the FBI's most-wanted terrorists — received help from Iraq. Cheney, speaking Sept. 14 on NBC-TV's "Meet the Press" program, did not mention the suspect by name. Other officials have confirmed he was speaking of Abdul Rahman Yasin, who is accused of mixing the chemicals in the bomb used in the 1993 attack.


We carried a USA Today article on this about a week ago. This adds a little bit of detail...

"And we have learned subsequent to that, since we got into Baghdad and got into the intelligence files, that this individual probably also received financing from the Iraqi government, as well as safe haven," Cheney said. Yasin fled the country after the 1993 bombing. He is the only man wanted for that attack who is still outside U.S. custody. Saddam's regime said it had imprisoned Yasin since arresting him in 1994, and that offers to turn him over to the U.S. government were rebuffed in the weeks before the U.S.-led invasion of Iraq.


Yeah, right.


In 2002, he was interviewed on CBS-TV's "60 Minutes" at an Iraqi prison. He thus far has not turned up in postwar Iraq.


Hummmm


Cheney said the man was Iraqi. In fact, Yasin, 43, was born in Indiana and holds U.S. citizenship, according to the FBI. He is of Iraqi heritage and moved there as a child, returning to the United States in 1992, according to the FBI.


Close enough for government work.


Cheney's description of Yasin came after "Meet the Press" moderator Tim Russert asked him about Iraqi connections to al-Qaida and the Sept. 11, 2001, attacks, which destroyed the World Trade Center. "Now, is there a connection between the Iraqi government and the original World Trade Center bombing in '93?" Cheney said. "We know, as I say, that one of the perpetrators of that act did in fact receive support from the Iraqi government after the fact." But the first World Trade Center bombing is not precisely considered an al-Qaida operation by American counterterrorism officials. At the time, al-Qaida was in its formative stages in Sudan, and officials said they know of no conclusive evidence that ties either Osama bin Laden or the Iraqi government to the attack. Instead, some of the terrorists who carried out the bombing would later ally themselves with bin Laden's organization.


I think this guy's got a black belt in quibbling...

Khalid Shaikh Mohammed, the alleged Sept. 11 mastermind, was connected financially to the 1993 attack; he and bomber Ramzi Yousef would later receive financial support from bin Laden's brother-in-law.


Same people, same mission, just under new name.


U.S. officials also offered no evidence Yasin took part in terrorist activity after he went to Iraq following the 1993 bombing.


Dropped out of sight, did he?




It sounds here like they're expecting some kind of continuing education requirement or something — you have to blow something up every six months, or kill somebody, or you lose your designaiton as a terrorist. I'd day that, having bombed the WTC, he'd never have to commit another act of violence to be considered a terrorist for the rest of his life. But then, I don't have a short attention span, so I couldn't work for Associated Press...

The Bush administration has often tried to rhetorically link al-Qaida with Iraq, particularly as it made its case to invade the country. President Bush, though, said last week there was no evidence that Saddam was involved in the 2001 attacks.


Did Saddam know about 9-11, most likely no, we never said he did. Did he get along with Binny, no. Did he provide support and shelter for some members of al-Qaida, yes.
Posted by: Steve || 09/26/2003 9:30:08 AM || Comments || Link || E-Mail|| [6459 views] Top|| File under:
U.S. soldier killed in attack in Kirkuk
A member of the Army's 173rd Airborne Brigade has been killed and two others wounded in an attack in the northern Iraqi city of Kirkuk, the Coalition Public Information Center said Friday. The vehicle the soldiers were riding in was hit in a rocket-propelled grenade attack at 11 p.m. local time on Thursday. The wounded were evacuated for treatment.


We need a smaller version of the Bradley fighting vehicle for patrolling. Damn these RPGs.
Posted by: Rafael || 09/26/2003 5:58:04 AM || Comments || Link || E-Mail|| [6459 views] Top|| File under:
Southeast Asia
JI front line moved to Bangladesh
Hambali and other senior members of Jemaah Islamiah have responded to the terror crackdown in Southeast Asia by moving the organisation west to south Asia, identifying Bangladesh as a refuge and setting up a sleeper cell of future leaders in Pakistan.


Another lawless hellhole, good choice.


A senior Asian intelligence officer with access to key interrogation records of Hambali's interviews conducted after his arrest in Thailand last month told The Weekend Australian the JI leader was about to relocate to Bangladesh when he was caught in the city of Ayutthaya, north of Bangkok.


Talking, is he?


The officer said he believed one of JI's most wanted men, Malaysian accountant Zulkifli Marzuki, could already be in hiding in Bangladesh. The Weekend Australian has also learned that Hambali's terrorism plans for Bangkok initially included planting a bomb at the city's airport. But when his Malaysian accomplice, Mohamad Nazir bin Lep, who has previously only been identified as Lilly, caught a bus to Ayutthaya, he noticed that planes taking off from the airport flew low over an elevated highway. The pair decided to attack a plane with a shoulder-fired missile, the intelligence official said, but added that Hambali had not named the targeted airline.


Rumor is it was a Israeli airline.


He confirmed US officials were interrogating Hambali, Lep and another Malaysian, Mohamad bin Farik Amin, also known as Zubair, in Bagram, Afghanistan.


Ah hah, I called it right.


The officials were providing country-specific information from their interrogations to their regional allies, intelligence officials in Asia indicated. One official said the information supplied concerned only their particular country, and "was not really useful" because the material was already known.


Sounds like we are being careful about what we are giving out, concerned about leaks. Like this article.


The Weekend Australian has also learned that Zubair intended to become a suicide bomber, and that he and Hambali travelled to Cambodia, where they lived for six months, in order to recruit students as suicide bombers. "He thought that Cambodians have gone through so much (horror) that they were sad in the head," the official said, referring to the country's Khmer Rouge genocide years.


Don't think he found any takers.


The news came as an Indonesian consulate official in Karachi said Hambali's brother, Rusman Gunawan, who was arrested there this month as part of a sweep of Indonesian and Malaysian students, had transferred $US50,000 ($73,820) from Pakistan to Hambali in Indonesia on orders from a Saudi Arabian man in Thailand.


There's that Saudi money again.


Consular official Temu Alam said Gunawan, 27, had told him during a consular visit: "Someone named Toha from Saudi Arabia met me many times when I was in Thailand. He asked me to send money to Indonesia from Pakistan." Malaysia's deputy Home Minister Chor Chee Heung said the 13 Malaysians and six Indonesians arrested were being groomed as future leaders of JI. JI previously has been considered an exclusively Southeast Asian organisation.


Sending their best and brightest overseas for education. Thought they'd be off the radar and safe in Pakistan. This may be a bigger bust than I thought.
Posted by: Steve || 09/26/2003 12:20:39 PM || Comments || Link || E-Mail|| [6457 views] Top|| File under:
Burma's Suu Kyi to Return To House Arrest From Hospital
EFL/FU


Burma's pro-democracy leader Aung San Suu Kyi will be kept under house arrest following her release from a hospital where she underwent surgery, her personal physician said Friday. Suu Kyi, 58, underwent what was described as a major three-hour operation Sept. 19. Her doctor,

Tin Myo Win

, has declined to specify the nature of the surgery, but other doctors have said it was a gynecological procedure.


ok - don't need to hear the details, thank you


"She will go home today ... at night," Tin Myo Win told diplomats and reporters outside the Asia Royal Cardiac and Medical Center. The doctor said that while the 1991 Nobel Peace Prize winner would return to her lakeside villa in the Burma capital, she would be kept under house arrest.


one of the few not diminished by the tarnished other prize winners


Suu Kyi was detained in May and held for months in an undisclosed location. The detention further isolated Burma's ruling junta, as world leaders appealed for Suu Kyi's release. The junta has said she will be freed but has refused to specify when.


"sno-cones in hell?"


"Anybody who wishes to see her once she is home should make arrangements through the authorities," Tin Myo Win said. Asked whether Suu Kyi would be allowed visitors, Tin Myo Win said: "You have to test" the authorities.


"If they don't beat you up, maybe you can see her..."

He said Suu Kyi thanked her supporters for their "warm concern," but indicated that she did not want people to "see her leave the hospital," apparently because of security concerns.


rrriiggghhhtt
Posted by: Frank G || 09/26/2003 10:53:02 AM || Comments || Link || E-Mail|| [6457 views] Top|| File under:
Phillipines: Mutiny 'mastermind' surfaces
Manila |By Gilbert Felongco, Correspondent | 28-08-2003
EFL and Fair Use
After almost a month hiding from authorities, an opposition senator implicated in the July 27 military mutiny in Makati City appeared in public to answer charges against him.


"I missed the cable TV..."


Senator Gregorio "Gringo" Honasan arrived at the Department of Justice (DOJ) building in Manila to a warm welcome as throngs of reporters waited to meet the elusive former Army colonel who had led at least four military rebellions during the 1980s.


An interesting resume... Wonder why he's a suspect...


"I am here in good faith, to extend my willingness to submit myself to the system and be allowed to answer charges levelled against me," Honasan told reporters. The 52-year-old lawmaker arrived at the DOJ with opposition Senators Aquilino Pimentel and Vicente Sotto III.
I am innocent - I have nothing to hide! These are my henchmen friends.
More...
So another episode comes to a close and another circus trial begins. Just another day on As the Phillipines Turns.
Posted by: .com || 09/26/2003 10:03:37 AM || Comments || Link || E-Mail|| [6457 views] Top|| File under:
Malaysians held in Karachi were future JI leaders
THIRTEEN Malaysian students caught in a recent round-up of suspected militants in Pakistan were being groomed as future leaders of the Jemaah Islamiah terrorist network. Deputy home minister Chor Chee Heung said the Malaysians — who were detained with six Indonesians — were sent to Karachi religious schools to be trained as potential replacements for JI leaders. Some of the Malaysian students were children of JI suspects currently under detention. The Malay Mail had reported earlier that the fathers of four of the detained students were being held at a detention camp in Taiping. One of the Indonesians, Rusman Gunawan, is a brother of alleged JI operations chief Riduan Isamuddin, better known as Hambali, who is now in US custody. Mr Chor told reporters yesterday that, before heading for Pakistan, the Malaysian students had received 'preliminary training' at the Maahad Tarbiyah Islamiyah Luqmanul Hakiem in Johor, which was modelled after the Indonesian pesantren, or boarding school, founded by militant cleric Abu Bakar Bashir. The school was shut down by the Malaysian authorities last year for propagating Al-Qaeda's brand of radicalism. Mr Chor told Parliament earlier in the day that 465 people had been identified as JI members in Malaysia, and that the group had indirect links to the Al-Qaeda network, mostly in the form of financial dealings. Police had traced 192 individuals over the past two years, including 60 now being held under the Internal Security Act. Several on the list escaped overseas. While the total stands at close to 500, the authorities believe that only about 100 people have escaped the security dragnet as some of the names on the list are aliases.
Posted by: Paul Moloney || 09/26/2003 12:48:08 AM || Comments || Link || E-Mail|| [6458 views] Top|| File under:
Middle East
Two Israelis, including baby girl, killed in West Bank attack
Happy Holiday - Rosh Hashana to the Jews - from the Paleo Killers - JPost - Reg Req'd


Two Israelis were murdered, including a baby girl, and four others seriously wounded Friday night in a shooting attack on the settlement of Negahot, near the West Bank city of Hebron, rescue sources said.

Two others were also wounded in the attack, said Yeroham Mandola, a spokesman for the Israeli rescue services.

The attack, on the settlement of Negahot, near the West Bank city of Hebron, came as Israelis began celebrating the Jewish New Year of Rosh Hashanah on Friday evening.

Israel radio reported the attacker appeared to have been a lone gunman who got through the fence of the isolated settlement.

"To our regret, we have two killed and two more slightly wounded," said Dror Richter, spokesman for Israel's ambulance services.

The attacker was shot and killed by soldiers guarding the settlement, according to the radio.

Holiday celebrations across Israel were marked by heavy security, with thousands of officers deployed at synagogues, parks and intersections to try to prevent attacks by Palestinian terrorists.


Posted by: Frank G || 09/26/2003 6:01:14 PM || Comments || Link || E-Mail|| [6460 views] Top|| File under:
Latin America
Venezuela's Chavez Rages at U.S. Over 'Terrorists'
via Rooters
Venezuelan President Hugo Chavez accused the United States on Wednesday of harboring "terrorists" plotting to kill him and told the U.S. and Spanish governments to stop meddling in his country's affairs. In a rambling, raging speech to women supporters in Caracas, the former paratrooper also dismissed United Nations meetings as a "dialogue of the deaf" and said it was not worth speaking at the international body.


Can't disagree with him on that point.


He railed against opponents at home and critics within the Roman Catholic Church and accused the U.S. television network CNN of lying in its reports about Venezuela, the world's No. 5 oil exporter.


"Las mentiras, todas mienten™."


Chavez, who faces a possible referendum on his rule sought by domestic foes, said he canceled a planned visit to the United Nations and the United States this week because his government had received information about a plot to kill him while he was there. "I have no conclusive proof to accuse anyone," he said.


"Not that that would stop me from making stuff up."


(H)e immediately added that "coup-mongering, terrorist Venezuelans" who had taken part in a failed coup against him last year were plotting and training in the United States.
He said he had informed U.S. authorities. "If they (the U.S. authorities) are really fighting terrorism as they say, they should act against these terrorists who are threatening Venezuela," Chavez said.
Critics say the Venezuelan leader, a friend and ally of Cuba's President Fidel Castro, is adopting an aggressively nationalistic, anti-U.S. stance to try to deflect the pressure for a vote on his rule. Chavez, elected in 1998, has repeatedly accused Bush administration officials of poking their noses in Venezuelan affairs. "What happens in Venezuela has nothing to do with Mr. Bush's government," he said.


"Except when it's convenient."


He repeated strong criticism of the U.S.-led occupation of Iraq, saying Washington had no right to "bomb cities, invade countries and overthrow dictators thugs tyrants me governments."
Posted by: Seafarious || 09/26/2003 4:38:26 PM || Comments || Link || E-Mail|| [6457 views] Top|| File under:
Home Front
Toby Keith: Afghanistan? Yes. Iraq? Maybe, maybe not...
Edited for brevity.


As he sang the lyrics to his celebrated patriotic hit last month at Staples Center in Los Angeles, red, white and blue confetti rained down on the curled brim of Toby Keith's cowboy hat, and rocket-red pyrotechnics shot up past a video screen showing the Statue of Liberty. This was the Toby the crowd wanted and expected, the roadhouse patriot. But a few hours earlier, in a hushed dressing room, it was a different Keith -- one who talked about the increasingly onerous challenge of playing the uncomplicated man in complicated times.

Away from the firepower of the stage, this fighting man from Oklahoma said that he has decided to call a cease-fire in his ugly feud with the Dixie Chicks ("We had fun with it, but I'm just done with it"), that he still has lingering questions about the necessity of the war in Iraq ("Honestly, I'm still doing the math on that") and that he wonders whether the hit song, "(Courtesy of the Red, White and Blue) The Angry American," has typecast him ("People think I bang the war drum, and that's not me").


Click the link for more. Toby reveals himself to be a lot deeper than many people give him credit for based solely on his song lyrics.
Posted by: Dar || 09/26/2003 4:12:01 PM || Comments || Link || E-Mail|| [6457 views] Top|| File under:
Screening Islamic Clergy
With a Muslim army chaplain imprisoned in a Navy brig as an alleged terrorist spy, the military must rethink how it recruits and screens Islamic clergy, according to a key Senate ally of the administration's counterterrorism policies.
"I'm gratified that military authorities have taken action to investigate what may be an alarming breach of security in our armed services, and I strongly recommend that the Pentagon review its policies in regard to the recruitment of clerics," says Sen. Jon Kyl (R-Ariz.), chairman of a subcommittee on terrorism and homeland security.


That's one member of Congress who's not brain dead. Any others?

Following news that the chaplain and an Islamic Air Force noncommissioned officer are locked up on military bases as suspected terrorist spies, Kyl announced that his subcommittee, which has held two groundbreaking hearings on Saudi-funded Wahhabi support activity in the United States, is to investigate Islamist subversion within the U.S. military and prisons.


Before now, investigating a religion would have been to hot to touch. We have a window of opportunity now.




Watch who comes out of the woodwork to try and close it...

"As was outlined in a previous subcommittee hearing, Saudi Arabia is at the 'epicenter' of terrorist funding," Kyl says. "We now need to conduct a thorough examination of groups such as the American Muslim Armed Forces and Veterans Council and the Graduate School for Islamic Social Studies, which provide Muslim clerics to the U.S. military and are also funded generously by the Saudi government."


Everywhere you turn, there's the Saudis and their money. Funny how that works, ain't it?




Talk to the Shias and the Sufis. We can take our business elsewhere...

Kyl told reporters that the suspected terrorist penetrations of the military "long preceded the current administration," an apparent reference to the Clinton administration, which established the current Saudi-backed chaplain-screening program that approved the alleged spy.


Oh, really? First time that little nugget of information turned up. Anyone know what the policy was before?




I don't think we could beat the Clintoons up too much over that, though. The Soddies were the smiling face of friendship in the Middle East until 15 of 19 of them took starring roles in the attacks on us. They've been at war with us for 30 or 40 years, and we've only just noticed it in the past two.
Posted by: Steve || 09/26/2003 12:05:09 PM || Comments || Link || E-Mail|| [6457 views] Top|| File under:
Syria-Lebanon
Lahoud rules out freezing of Hamas accounts
They've flip-flopped so many times, but this seems to be their final answer - Emile? Would you like a life-line?
Lebanese President Emile Lahoud has ruled out any Lebanese compliance with U.S. calls to freeze the accounts of leaders of the Palestinian radical group Hamas, which he described as a resistance movement against Israeli occupation. He was quoted by the Lebanese press as telling a cabinet meeting Thursday night that Lebanon "has a clear position with regard to the Palestinian resistance, which results from the Israeli occupation, and while there is occupation there must be resistance."


Puppet-boy speaks....like they care about the Paleos..meh




They care deeply about the thought of Hamas blowing up their cars...

On August 22, U.S. President

George W. Bush

said his administration had moved to block and freeze the assets of six top Hamas leaders and five groups believed to aid the radical Palestinian movement.


Sounds like we need to freeze Lebanese assets and blockade them and Syria..I thought you were either with us or the terrorists


An avalanche of protests was triggered in Lebanon after the central bank circulated a note to financial institutions in the country on September 8 asking for any information on Hamas-related accounts. The condemnation also sparked fears for the future of Lebanon's highly valued bank secrecy policy.


We need to crush their banking industry - it's a clearing house for illegal (i.e.: Arafat) and terrorist funds


Lahoud was also quoted as telling ministers Thursday that Lebanon "declines to act against the Palestinian resistance or against banking secrecy."


"Don't kill us!"
Posted by: Frank G || 09/26/2003 11:18:26 AM || Comments || Link || E-Mail|| [6459 views] Top|| File under:
Latin America
Venezuela Seeks End to Pot-Banging Rallies
Depending on how you do it, banging on pots and pans -- a traditional Latin American protest against unpopular governments and tough times -- could soon land you in prison in Venezuela.


Every toddler in Venzuala is headed to the hoosegow, pronto.


Earlier this year, opponents of President Hugo Chavez staged nightly protests, called "cacerolazos," during an unsuccessful two-month strike to oust the president. The protests didn't seem to faze Chavez. Recently, opponents have targeted the homes of perceived government supporters, frightening families and prompting Chavez to denounce what he calls a new form of "terrorism."


See Chavez is actively pursuing terrorists in his own way.


Ruling party legislators say the demonstrations have become so persuasive pervasive and threatening they want them outlawed and have introduced legislation making them punishable by up to five years in prison. Pro-Chavez lawmaker Tarek William Saab said he and his family have been the victims of cacerolazos at least 17 times over the last year -- at malls, embassies, movie theaters and even a hospital where his wife gave birth. He has moved his family to an undisclosed location in Caracas.


where only paper plates and plastic spoons are available


Police were called when tray-slamming protesters confronted Saab and his mother-in-law at a Caracas hospital where his wife, Francis Fornino, delivered a baby son in April.


In Venezuala people not only recognize politicians, they also treat them with all the respect they deserve.


The proposed law, according to ruling party lawmakers, would ban pot-banging protests outside the homes of public officials and those that take place on planes or lead to physical confrontations.
Of course, bullies remain free to beat up opposition families. Kind of a spoils of war thing.
"It would violate freedom of expression," said Geraldo Blyde of the First Justice opposition party. His party is insisting on a two-thirds vote to pass the measure. Chavez backers are insisting on a simple majority. That, too, is illegal, Blyde says. Ivan Rincon, president of the Supreme Court, recently moved from his Caracas home to a military base to escape repeated protests outside his house. Government foes say he issues rulings that favor Chavez.


And the Dixie Chicks thought that they had it bad.


Rincon blamed "some crazy people that are on the loose" and urged opposition leaders to dissuade their followers from forcing public officials to "abandon their homes." Chavez has endorsed the bid to criminalize cacerolazos targeting specific people and their homes. "It can't be permitted because it is called terrorism. It isn't a means of political protest," he said.


Banging on a pot in support of opposition views is terrorism, but funding FARC killers in Columbia is Okee Dokee. What does Chavez think he is Provost of a university in the US?


Venezuela's opposition calls the proposed ban another move by Chavez's leftist government to silence freedom of expression. The government already is sponsoring legislation to regulate TV and radio programming, and Chavez frequently takes over the airwaves to broadcast his speeches.


The newspaper licencing scam will follow shortly I'm sure. I believe Chavez is also seekign to silence puppeteers.


"Chavez and his collaborators abuse the power. We let them know that we don't accept it," said Celia Pinango, 53, a homemaker who waves a frying pan every time Chavez appears on TV.


Glad I don't live at that house. That really could get annoying.


"Cacerolazos" have helped created geographic boundaries for pro- and anti-government figures. Fine restaurants in eastern Caracas are off-limits to Chavez supporters, who've put up with plate-banging protests by diners. Opposition leaders shy away from downtown. "It's unfortunate that people have to live this way, but that's what intolerance does," said the pro-Chavez lawmaker Saab. Venezuela is deeply divided over Chavez's leftist rule. Opponents are seeking a recall referendum against the president but face intense resistance from the government. On Thursday, National Guard troops fired tear gas and rubber bullets for a second day at dozens of fired oil workers fighting eviction from state housing in western Venezuela. At least five people were hurt and 21 protesters were arrested. The workers are among 18,000 fired earlier this year for joining a failed general strike to oust the president.


The recall effort in Venezuala is even more entertaining than the one in California. First they threw out the petitions because the signatures were collected too soon. Now the election committee is limiting the signature collection time frame to 4 days. Chavez wants the window dropped to one day.
Posted by: Super Hose || 09/26/2003 11:15:26 AM || Comments || Link || E-Mail|| [6457 views] Top|| File under:
Middle East
Full Closure in Gaza, West Bank; 25 Hamas Arrested in Ramallah
Pre-emptive security for the Jewish holiday weekend - you can depend on attacks to occur


A full closure was imposed on the West Bank and Gaza Strip late Thursday, ahead of Rosh Hashanah - the Jewish New Year - which begins sundown Friday and lasts until Sunday evening. The closure has been put in place due to fears that Palestinian militants plan to carry out an attack during the holiday.


That's the way they usually celebrate Jewish holidays, isn't it?

Palestinians will, however, be allowed to enter Israel for humanitarian reasons.


Check the ambulances very carefully


Access to Friday prayers on the Temple Mount has also been limited to Palestinians aged 40 and older and those who carry Israeli identity cards. Police chief Shlomo Aharonishki told Israel Radio on Friday morning that large numbers of police reinforcements had been deployed throughout the country. Police numbers have also been bolstered in cities along the Green Line, and Border Police units are on high alert along the divide between Israel and the West Bank.


finish the fence - faster


IDF troops operating in the West Bank city of Ramallah arrested 25 Hamas activists overnight Thursday.


nice hunting




I wonder how many of them were sprung as part of trying to accomodate the Paleos during the hudna?

Hours earlier, Palestinian gunmen fired shots near homes in the Psagot settlement close to Ramallah. There were no injuries.


"Die, Zionist dogs!"
"I'm sorry. Did you say something?"

In the Gaza Strip late Thursday, Palestinians fired at IDF troops near Atzmona in the Gush Katif settlement bloc, and troops returned fire. Palestinian gunmen also fired two anti-tank missiles at IDF troops near the Gadid settlement in southern Gaza. There were no injuries in either incident.


typical Paleo marksmanship, lucky there were no bystanders, puppies and baby ducks to hit
Posted by: Frank G || 09/26/2003 11:01:48 AM || Comments || Link || E-Mail|| [6461 views] Top|| File under:
Sharon rules out early prisoner swap
Israeli Prime Minister Ariel Sharon has ruled out a prisoner swap with the Lebanese militia Hezbollah before the end of next week.


Damn. I was hoping he'd rule it out forever...

The family of missing Israeli navigator Ron Arad, opposed to the release of one of his Hizbollah captors now held in Israel, was granted access by the state to a large part of the file. Arad's family had filed suit against Hizbollah's Mustafa Dirani and complained that the fate of the aviator, whose plane came down over Lebanon in 1986 and is widely believed dead, was being neglected. But Israeli Prime Minister Ariel Sharon told public television on Thursday night that prisoners held in Europe over terrorism charges could be used as bargaining chips for any information on Arad.


Those two sentences are constructed as though they have something to do with each other...

"We have good bargaining chips, in which the Iranians are interested, and in which Hizbollah is very, very, very interested," Sharon said, referring to the Lebanese Shia guerrilla group. "They are in a European country, and this is part of the deal ... They carried out terror attacks." Palestinian and Arab media reported during the week that Israel could release up to 400 prisoners, including 185 Lebanese, Syrians and Jordanians.


That wouild be remarkably stoopid. Bargaining with terrorists for hostages in the first place is distasteful. Exchanging them at the rate of 400 for one live one and information on one dead one doesn't make any sense at all.

Germany, which has been the main mediator for the long-awaited prisoner swap, holds three Lebanese and one Iranian convicted in 1997 for the assassination five years earlier in a Berlin restaurant of Iranian Kurdish dissident Sadeq Sarafkindi. When contacted by French news agency AFP, the German foreign ministry refused to comment.


"Was der Helle? WassÃŒp mit das?"
Posted by: Fred Pruitt || 09/26/2003 10:59 || Comments || Link || E-Mail|| [6457 views] Top|| File under:
Home Front
U.S. Officials: Gitmo Spy Suspect Tied to Al Qaeda
EFL:


The Air Force translator accused of espionage at the terrorist prison in Guantanamo Bay, Cuba, was likely working for Islamic extremists connected to

Al Qaeda

, The Post has learned.


Note to other ex AF readers, al-Halabi made Senior Airman BTZ, bet the board wishes they could pull that one back.




I'm not surprised. If they send the dummschitz and the dirt bags, they're stuck blowing up gas stations. If they sent or recruit the smart, clean-cut guys, they go further. It's the "dress for success" thing...

U.S. officials said yesterday that investigators have traced e-mail communications from senior airman Ahmad I. al-Halabi, a Syrian-born translator from Detroit, to a handful of "individuals" in Syria, including one man - whom they would not identify - suspected of ties to Osama bin Laden's terror network.


"I can say no more."


"The case is going more in the direction of radical Islamic groups instead of the Syrian government. At this point we don't think there is a Syrian intelligence connection," said a military official.


Other than the fact that nobody operates a radical group in Syria without a permission slip.




I'll bet the Syrian ambassador's complexion's better this morning, though...

Court documents revealed yesterday the Air Force was "monitoring and investigating" al-Halabi before he was sent to Guantanamo.


Bwahahahaha


The Air Force Office of Special Investigations had been keeping track of al-Halabi since last November "based on reports of suspicious activity," Special Agent

Lance Wega

wrote in applying for a search warrant with a California federal court. The warrant was granted. While at Guantanamo, al-Halabi "made statements criticizing United States policy with regard to the detainees and U.S. foreign policy in the Middle East" and also "expressed sympathy for and had unauthorized contact with the detainees," Wega wrote. Military investigators searched al-Halabi's quarters at Guantanamo on July 19 and found several pieces of mail belonging to Al Qaeda and Taliban suspects at the prison camp, Wega said. On his computer's hard drive, the agent said, investigators found 186 classified Defense Department documents related to the Guantanamo detainees. Computer evidence indicates al-Halabi e-mailed or posted four of those documents on the Internet, Wega said. The implication is that al-Halabi was helping the prisoners communicate among themselves and with the outside world.


Give him the needle.
Posted by: Steve || 09/26/2003 10:56:02 AM || Comments || Link || E-Mail|| [6459 views] Top|| File under:
Middle East
Israelis invade Jenin refugee camp
The Israeli army has invaded the Palestinian town of Jenin and bombarded its refugee camp with heavy machine-gun fire. Al jazeera's correspondent in Jenin said 15 military vehicles raided the town on Friday morning and imposed a curfew. Eyewitnesses said Israeli forces launched sweeping raids on the outskirts of Jenin while Apache helicopters hovered over the area. The raid comes a day after six Palestinians, including a three-year-old girl, were killed in a bloody day of Israeli violence in the occupied territories.


Yep. Just went on a rampage for no reason...
Posted by: Fred Pruitt || 09/26/2003 10:48 || Comments || Link || E-Mail|| [6457 views] Top|| File under:
Korea
Six convicted of paying off North Korea
Six prominent figures were convicted on Friday of secretly transferring money to North Korea ahead of a historic 2000 summit, the first to be punished in a scandal that has tarnished the image of a Nobel Peace prize-winning former president Kim Dae Jung.


Being a peace prize winner, along with Arafat and Carter is somewhat diminished already


The six men, including two key figures in Mr Kim's administration, were given suspended prison terms immediately after the conviction by the Seoul District Criminal Court. The ruling means that the officials will not likely serve their sentences unless they are convicted of the same crime again. It is not clear if they will appeal.


appeal? a suspended sentence? bwahahaha


The court found them guilty of secretly remitting US$100 million in violation of South Korea's strict foreign currency regulations. The case has severely damaged the reputation of Mr Kim after an independent counsel concluded that his government funnelled the money to North Korea in exchange for hosting the 2000 summit with the communist country's leader Kim Jong Il. The summit led to the dramatic false easing of tensions on the Korean Peninsula and as a result Mr Kim won the Nobel Peace Prize that year. Mr Kim, who was never investigated or indicted, finished his five-year term in February this year. He was succeeded by President Roh Moo Hyun, a political ally.
Posted by: Frank G || 09/26/2003 10:48:35 AM || Comments || Link || E-Mail|| [6458 views] Top|| File under:
East Asia
Powerful Earthquake Jolts Japan
Amy Bickers, Tokyo,26 Sep 2003, 11:22 UTC
EFL and Fair Use
A powerful earthquake jolted Japan's northernmost island of Hokkaido Friday, forcing thousands to evacuate their homes. Local media reports say more than 300 people were injured. An earthquake measuring 8 on the Richter scale struck off the coast of Northeastern Japan at 4:50 a.m. local time Friday. The powerful earthquake occurred in the Pacific Ocean, about 100 kilometers off the coast of Hokkaido. It was the biggest quake recorded in the world this year and the largest to hit Japan in almost nine years. Damage was minor given the quake's intensity, because the area affected is mostly rural.
Posted by: .com || 09/26/2003 9:22:13 AM || Comments || Link || E-Mail|| [6457 views] Top|| File under:
Africa: North
'Suicide bomber' teens in court
Three teenage girls, including twin sisters, are due to appear in a Moroccan court later on Friday charged with planning suicide attacks in Rabat. Iman and Sanaa Laghrisse and their friend Hakima Rejlane, all aged 14, are the youngest suspects so far in a series of trials targeting Islamists in the wake of the bombings in Casablanca in May that killed 45 people. The announcement of their arrest earlier this month caused a sensation here.


We had a good laugh about it here, I didn't know they were 14.


The fact that girls so young were apparently prepared to die for the cause of Islamic extremism added a new dimension to the trauma Morocco has been suffering since the attacks. The information that has filtered out about the girls since has provoked both pity and fear. According to the police, they were planning to carry out a suicide attack on a supermarket that sells alcohol in Rabat.


The porno movie theater was already booked.


The alleged plot apparently came to light when they asked their local imam, or Islamic preacher, if he would give his official blessing with a fatwa.


He said no.


It has been reported that the girls come from a broken home, had been living in poverty with little education and may have been forced into prostitution. The police say the girls came increasingly under the influence of Islamists as they tried to find a way out of their desperate situation. The prosecution case seems likely to focus on the girls' alleged manipulation by Islamic extremists.


This sounds like a job for Oprah!
Posted by: Steve || 09/26/2003 8:50:18 AM || Comments || Link || E-Mail|| [6457 views] Top|| File under:
International
"Some convergence" on Iraq resolution in Security Council: Powell
US Secretary of State Colin Powell said that there was "some convergence of views" within the UN Security Council on a new resolution for Iraq. "We'll be working on language in the days ahead to try and capture as much of that convergence as possible," he told reporters without elaborating on what the areas of "convergence" were. "We'll see what we are able to come to agreement on," Powell said.


All except the French thought the French were reprehensible and smelled bad.


His comments follow three days of intense talks about the proposed resolution at the 58th UN General Assembly session and on its sidelines. The United States wants the new resolution to authorize a US-led multinational force to stabilize Iraq and call for the US-appointed interim Iraqi Governing Council to submit a timeline for the country's return to self-rule. In an interview taped with CBS television's "Late Night with David Letterman," Powell said the United States was anxious to see a new Iraqi constitution written and ratified "within six months" followed by a "period of elections." In a meeting earlier Thursday with Governing Council members, Powell said the interim government understood the need for an elected government but said it was too early to discuss a specific timetable for when it should be set in place. "I think we did converge on the understanding that we did need a democratic political process that rests on a constitution and elections that flow from that constitution," Powell said. "That's been a subject of some debate over the last week or so, but I think we all have a common understanding," he added.


Sounds like the French will abstain this time.
Posted by: Steve White || 09/26/2003 12:32:24 AM || Comments || Link || E-Mail|| [6457 views] Top|| File under:
Who's in the News
36
[untagged]
Bookmark
E-Mail Me
The Classics
The O Club
Rantburg Store
The Bloids
The Never-ending Story
Thugburg
Gulf War I
The Way We Were
Bio
Merry-Go-Blog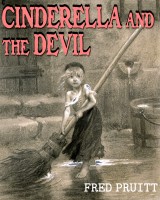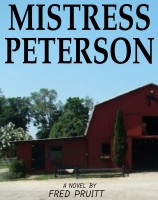 On Sale now!


A multi-volume chronology and reference guide set detailing three years of the Mexican Drug War between 2010 and 2012.

Rantburg.com and borderlandbeat.com correspondent and author Chris Covert presents his first non-fiction work detailing the drug and gang related violence in Mexico.

Chris gives us Mexican press dispatches of drug and gang war violence over three years, presented in a multi volume set intended to chronicle the death, violence and mayhem which has dominated Mexico for six years.
Click here for more information


Meet the Mods
In no particular order...


Steve White
Seafarious
Pappy
lotp
Scooter McGruder
john frum
tu3031
badanov
sherry
ryuge
GolfBravoUSMC
Bright Pebbles
trailing wife
Gloria
Fred
Besoeker
Glenmore
Frank G
3dc
Skidmark
Alaska Paul



Better than the average link...



Rantburg was assembled from recycled algorithms in the United States of America. No trees were destroyed in the production of this weblog. We did hurt some, though. Sorry.
3.236.82.241

Help keep the Burg running! Paypal: