Afghanistan
18 Afghan police killed in ambush in remote northeast
[Al Ahram] Militants in northeast Afghanistan killed 18 police in an ambush, the interior ministry said Friday, as the nation's security forces struggle to thwart the Taliban with decreasing assistance from international troops.

The police convoy was caught in a firefight in the remote province of Badakhshan on Wednesday when officers were returning from an anti-insurgent operation.

The attack will heighten concern that Afghan forces cannot provide security across the country, where a US-led invasion ousted the hardline Taliban regime in 2001.

"The acting interior minister is deeply saddened about the killing of 18

coppers

and wounding of 13 others in a terrorist attack in Warduj district of Badakhshan," a statement from the interior ministry said.

"A group of Afghan police forces on their return from a clean-up operation on the outskirts of Warduj district faced an enemy ambush and it resulted in the killing of brave Afghan

coppers

."

The mountainous northeast of Afghanistan is far from the Taliban heartlands of the south and is relatively peaceful.

But Talibs killed 17 captured Afghan soldiers in the same district in March. The men were taken hostage while guarding a convoy.

Posted by: Fred || 09/21/2013 00:00 || Comments || Link || E-Mail|| [6463 views] Top|| File under: Taliban
Africa Horn
Gunmen storm Nairobi Mall, 15 killed
[REUTERS] Gunmen stormed a shopping mall in the Kenyan capital on Saturday killing at least 15 people, according to the Kenyan

Red Thingy

, and sending scores fleeing into shops, a cinema and onto the streets seeking safety.

The Somali

bad boy

group al-Shabaab



... Somalia's version of the Taliban, functioning as an arm of al-Qaeda...


had threatened to strike the Westgate mall, popular with the city's expatriate community; but there was no immediate claim of responsibility from any group. Al-Shabaab said it had no comment on the attack.

Police helicopters circled overhead as armed police shouted "get out, get out", and scores of shoppers fled the building. Smoke poured out of one entrance and witnesses said they heard grenade blasts.

Others said they saw about five armed assailants storm the Westgate shopping mall and that the incident appeared to be an attack rather than an armed robbery.

Sporadic gun shots could be heard two hours after the shooting started as police combed the building, hunting down the attackers shop by shop. Some local television stations reported hostages had been taken, but there was no official confirmation.

"They don't seem like thugs, this is not a robbery incident," said Yukeh Mannasseh who was on the mall's top floor when the shooting started. "It seems like an attack. The guards who saw them said they were shooting indiscriminately."

One eyewitness who identified himself as Taha said he heard the screech of brakes followed moments later by an

kaboom

and then sustained gun fire from the ground floor.

Another survivor said he was shot by a man who looked Somali.

Some shoppers ran up stairs and escalators and hid around the mall's cinema complex. Police found another terrified group hiding in a toilet on the first floor.

At least two dozen

maimed

were wheeled out on stretchers and shopping trolleys. Many of the victims had multiple light wounds, apparently from flying debris. Other walked out, some with bloodied clothing wrapped around wounds.

The Kenyan

Red Thingy

told

Rooters

at least 15 had been killed and more casualties were still inside the complex.

"The casualties are many, and that's only what we have on the outside," Kenya

Red Thingy

Society Secretary General Abbas Guled said. "Inside there are even more casualties and shooting is still going on."

Kenya blames al-Shabaab and its sympathizers for a string of shootings, bombings and grenade attacks against churches and the security forces since Kenyan forces moved into Somalia to help battle the al Qaeda-linked

bully boyz

two years ago.

Al-Shabaab have previously threatened to launch strikes on Nairobi's tower blocks and soft targets including nightclubs and hotels known to be popular with Westerners in the capital. But they have so far failed to carry out such an attack.
Posted by: Fred || 09/21/2013 09:18 || Comments || Link || E-Mail|| [6473 views] Top|| File under: al-Shabaab
Court document references al Qaeda-linked chemical weapons program in Somalia
[Shabelle] A new document filed in a still-developing terrorism case in New York seems to confirm the long-held fear that al Qaeda is working to develop chemical weapons.

On Wednesday, CBS News obtained a document filed by the United States Attorney's Office for the Eastern District of New York indicating that three men charged with being members of the al-Shabaab



... Somalia's version of the Taliban, functioning as an arm of al-Qaeda...


terrorist group in Somalia had "substantial knowledge regarding an al-Shabaab research and development department that was developing chemical weapons."

CBS News senior correspondent John Miller told "CBS This Morning" the lead defendant in the case, Mahdi Hashi, and two others were tossed in the calaboose
Don't shoot, coppers! I'm comin' out!
in August, 2012, by African authorities while allegedly on their way to Yemen. They are charged with participating in a weapons and training program with al-Shabaab over a four-year period beginning in 2008.

Hashi, who left his home in the U.K. to join the Somali group, had been part of an elite

jacket wallah

unit with al-Shabaab.

The new document says the defendants' planned to join al Qaeda in the Arabian Peninsula, or AQAP, the terror network's branch in Yemen which has orchestrated numerous recent, high-profile a terrorist attacks, including plots targeting the U.S. mainland.

Miller, who is a former assistant director at the FBI, notes that developing chemical weapons is a goal al Qaeda, "seems to be striving for."

But Miller notes that neither the new court document, nor, to his knowledge, current U.S. intelligence, reveal a clear timeline regarding when al Qaeda might actually be able to produce a finished chemical weapons agent or gain the capacity to use such a weapon against the United States.

Miller adds, however, that the mere "idea that they have a department and that they have capable, knowledgeable people in that department who are striving towards it is ... very concerning" to U.S. intelligence organizations.

Miller said that in the context of what's going on now in Syria -- where al Qaeda-linked or inspired

bully boyz

are thought to comprise anywhere from 15 to 50 percent of the rebel fighting force on the ground -- the threat of al Qaeda's chemical weapons ambitions is two-fold: that they might be developing their own weapons, and that they could gain access to military-grade weapons developed by governments in Syria and the Middle East.

A former top CIA analyst told CBS News a week ago that if Syria's government fell, the al Qaeda elements in the country could gain access to the estimated 1,000-ton chemical weapons stockpile currently under Hereditary President-for-Life Bashir Pencilneck al-Assad


Before going into the family business Pencilneck was an eye doctor. If he'd stuck with it he'd have had a good practice by now...


's control.

In June, authorities in Iraq -- from which many of the jihadi fighters in Syria came -- arrested five alleged al Qaeda

bully boyz

and raided three alleged chemical weapons manufacturing laboratories across the country. The government claimed the men were trying to make sarin and mustard gas to use in attacks in Europe and North America.

The only al Qaeda affiliate known to have manufactured and used chemical weapons to date is al Qaeda in Iraq, which waged attacks in 2006 and 2007 using bombs containing chlorine, which failed to kill anyone.

Outside of trying to acquire existing chemical weapons, "al Qaeda is more than likely trying to develop their own homemade sarin or working with readily available commercial-industrial products that can be turned into dispersal devices that can be deadly," said Miller.

Posted by: Fred || 09/21/2013 00:00 || Comments || Link || E-Mail|| [6478 views] Top|| File under: al-Shabaab
Heavy confrontations between Alshabab and Allied forces in the lower Juba region of Somalia
[Shabelle] heavy confrontations between the Juba troops allied with the Kenyan peacekeepers fought with Alshabab fighters at Qoqani district located in the lower Juba region of Somalia.

Residents of Qoqani district told Shabelle radio station in Mogadishu that heavy gunfire and artillery were used against each other between the fighting sides.

Qoqani district which is located between Dobley and Afmadow districts has experienced heavy fighting's between Alshabab fighters and allied forces.
Posted by: Fred || 09/21/2013 00:00 || Comments || Link || E-Mail|| [6469 views] Top|| File under: al-Shabaab
Africa North
Bombs target soldiers in Egypt's Sinai, no injuries reported
[Al Ahram] Twin

kaboom

s targetting Egyptian soldiers took place in North Sinai on Friday morning, state news agency MENA reported.

The bombs detonated near an armoured vehicle and a bus carrying soldiers near Rafah. No injuries have been reported.

The lawless Sinai Peninsula has witnessed a spike in attacks by Islamist

gunnies

since the ouster of Mohamed Morsi on 3 July.

In early September, the army launched a major operation in the sparsely populated province, arresting hundreds of suspected

gunnies

and destroying numerous arms caches.

Around 100 Islamist fighters and dozens of

coppers

, soldiers and civilians have died in the violence.

Posted by: Fred || 09/21/2013 00:00 || Comments || Link || E-Mail|| [6463 views] Top|| File under: al-Qaeda in Sinai Peninsula
Tunisians join Mourabitounes terrorist group
[MAGHAREBIA] Some 300 Tunisian

forces of Evil

joined the new "Mourabitounes" terrorist group, Mosaique FM reported on Wednesday (September 18th), citing security sources.

Most of the Tunisians came from northern Mali, while others had been in Libya since the toppling of the Moamer Qadaffy regime.

According to the radio station, a majority of Mourabitounes

bully boyz

are now based in training camps in southern Libya.

The group was formed in August, when the al-Qaeda offshoot led by Mokhtar Belmokhtar joined forces with the Movement for Tawhid and Jihad in West Africa (MUJAO).

"The al-Qaeda in the Islamic Maghreb (AQIM) threat is real, and whoever doubts that can look at the Jebel Chaambi massacre in which 8 of our best soldiers were killed last Ramadan," Col. Mohammed Ahmed, general co-ordinator of the Veteran Military Officers Association, told Magharebia.

"That organization is well trained, and more importantly, it is capable of collecting information, and this is only done by groups that have extensive experience in the field of terrorism," he added. "They are a mix of returnees from various battlefronts in Syria, Afghanistan, Iraq and Mali."

Last July, the interior ministry received more than 20 "warnings of

liquidation

plots and bombings targeting Tunisia's Prime Minister Ali Larayedh, former prime minister and leader of Nidaa Tounes Béji Caid Essebsi, Tunisian General Labour Union (UGTT) Secretary-General Houcine Abbasi, and other

politicians

", Echorouk reported Thursday.

These terrorist plots never succeeded, thanks to tight protection provided for targeted figures and efforts made by the counter-terrorism agency unit," the paper added.

Security agencies in Maghreb, Sahel and southern Europe countries warned late last month that the new Mourabitounes terror group was likely contemplating terrorist operations "bigger" than the deadly siege at Algeria's Tiguentourine gas complex last winter, El Khabar reported.

Efforts were under way to convince AQIM, Ansar al-Din, as well as terrorist brigades active in Tunisia, to join the new organization, the paper added.

Ansar al-Sharia


...a Salafist militia which claims it is not part of al-Qaeda, even though it works about the same and for the same ends. There are groups of the same name in Tunisia and Yemen, with the Tunisian version currently most active...


declared Tunisia "a land of jihad", National Union of Tunisian Security Forces Syndicates (UNSFST) member Sahbi Jouini said on September 9th.

"The terrorist threat in Tunisia is real, and serious co-ordination is now needed between the various agencies in Tunisia," UNSFST spokesperson Imed Belhadj Khlifa told Magharebia.

"The matter shouldn't be restricted to the interior ministry alone; rather, it should include the judiciary, the ministry of religious affairs and the finance ministry," he added.

The Union of Tunisian Magistrates (UMT) and the UNSFST issued a joint statement on Wednesday saying that they would "unify their efforts to protect the country, put its supreme interests above anything else and confront all forms of terrorism".

Posted by: Fred || 09/21/2013 00:00 || Comments || Link || E-Mail|| [6466 views] Top|| File under: al-Qaeda in North Africa
Friday pro-Morsi demos in Egypt lead to minor clashes
[Al Ahram] Protests were held in a number of Egyptian cities on Friday by supporters of ousted president Mohamed Morsi, although the turnout at rallies was low.

Clashes erupted in various cities between pro-Morsi protesters and security forces or groups of locals who opposed the protests.

There were

festivities

in the Mohandiseen district of Greater Cairo between locals and protesters on Friday afternoon.

The

festivities

were later dispersed by police and military forces. Behooth metro station in Dokki remained closed for several hours during the incident.

Friday's protests were called for by the

Moslem Brüderbund

-led National Alliance to Support Legitimacy under the slogan "the youth are the pillar of the revolution." The alliance has called for a week of rallies starting on Friday, to coincide with the first week of the new academic year.

A different rally in the Cairo district of Heliopolis also took place on Friday. Protesters numbering in their hundreds headed to the presidential palace chanting anti-army and anti-police slogans. The rally reached to El-Merghany Street and did not advance as security forces had blocked off all routes to the palace.

In Alexandria

festivities

also erupted between hundreds of pro-Morsi protesters and groups of locals in the Camp Shiraz area, and later spread to other districts including Sidi Gaber and Mostafa Kamel.

Rocks and firearms were used during the violence, which was halted by the security forces, who fired teargas. Locals also handed over a group of pro-Morsi protesters to the military in the area.

According to the National Alliance to Support Legitimacy, 18 pro-Morsi protesters

were maimed

on Friday, while 30 were incarcerated
Maw! They're comin' to get me, Maw!
.

In Suez, three people were taken to hospital after violent

festivities

between protesters and locals in the Al-Arbaeen area.

In Beheira in the Nile Delta, Morsi supporters' attempts to organise three rallies led to

festivities

with locals once protesters chanted anti-military slogans. At least one person was injured.

In Damietta, also in the Delta, a rally was dispersed by locals in a similar way.

The turnout at the day's demonstrations was markedly lower than in previous weeks. A wave of arrests targeting senior Brotherhood figures has impacted the ability of the group to mobilise supporters.

Posted by: Fred || 09/21/2013 00:00 || Comments || Link || E-Mail|| [6464 views] Top|| File under: Arab Spring
Africa Subsaharan
Nigeria forces, Boko Haram exchange gunfire in capital
[Al Ahram] Boko Haram
... not to be confused with Procol Harum, Harum Scarum, possibly to be confused with Helter Skelter. The Nigerian version of al-Qaeda and the Taliban rolled together and flavored with a smigeon of distinctly Subsaharan ignorance and brutality...
Islamists opened fire Friday on security operatives conducting an operation near a legislative building in Nigeria's capital Abuja, sparking a

shootout

that injured several people, the intelligence branch said.

"In the early hours of (Friday)... a security team went for an operation behind the Apo legislative quarters... they came under heavy gunfire attack by ... Boko Haram elements," leading to a shootout which injured "some people", Marilyn Ogar, spokeswoman for the Department of State Services, said in a statement.
Posted by: Fred || 09/21/2013 00:00 || Comments || Link || E-Mail|| [6463 views] Top|| File under: Boko Haram
Arabia
Qaeda Yemen attacks kill 56 troops, police
[Al Ahram] Suspected Al-Qaeda

Death Eaters

killed at least 56 soldiers and

coppers

in three simultaneous attacks in southern Yemen on Friday, military sources and civilian officials said.

Two of the three attacks in Shabwa province, an Al-Qaeda stronghold, involved vehicle bombs, they said.

The deadliest single attack was at an army camp responsible for ensuring security at oilfields in the region, where 38 soldiers were killed, the sources added.

"Troops clashed with

gunnies

at the camp entrance, before a

suicide kaboom

er in a bomb-laden vehicle forced his way into the camp where his car went kaboom!, killing 38 soldiers," said a government official in Ataq, capital of Shabwa.

Military sources confirmed the toll.

Simultaneously, "a

jacket wallah

in a car went kaboom! before reaching his target -- an army checkpoint" in the nearby Al-Nushaima area, a military official said, adding that 10 soldiers were killed in that blast.

"Soldiers were captured" in Al-Nushaima as others fled, witnesses told AFP by phone.

Around 15 kilometres (9 miles) away, suspected Al-Qaeda

gunnies

targeted a special forces camp at Maifaa, also in Shabwa, killing eight police, military sources said.

The bloody dawn attacks in the province -- an Al-Qaeda stronghold -- were attributed by the military authorities to Al-Qaeda in the Arabian Peninsula (AQAP) -- classified by the United States as the network's deadliest branch.

Posted by: Fred || 09/21/2013 00:00 || Comments || Link || E-Mail|| [6461 views] Top|| File under: al-Qaeda in Arabia
Britain
British convert confesses plot to kill Prince Harry
A white Muslim convert plotted to disarm a royal bodyguard and use the gun to kill Prince Harry in an attack he called Operation Regal. Ashraf Islam, 31, formerly known as Mark Townley, confessed to authorities he had "advanced plans" to kill the Prince the day after he was arrested in May.

Islam was held the day after Drummer Lee Rigby was slaughtered on the streets of Woolwich, and said the fourth in line to the throne "had blood on his hands" after two tours of duty in Afghanistan.

Islam spent 10 days in Thailand building up his fitness, carrying out research on the internet and perfecting his plans, before flying to London to carry out the attack. But he began to feel "scared and nervous" and walked into a west London police station, where he confessed the murder plot.

He pleaded guilty to one count of making a threat to kill when he appeared before magistrates on May 25, two days after giving himself up.

A prosecutor said Islam told a police officer he had spent time watching soldiers on Horse Guards Parade "and planned to disarm an officer whilst disguised as a tourist rather than bringing a gun into London".

A document found on Islam's computer said: "Aim for target. No civilians to be injured. Dress code is the biker look. Use low calibre pistol at close range. Not to be viewed as Islamist extremist."

Islam told the officers he did not agree with the killing of Drummer Rigby, who was hacked to death by two Islamic extremists, because the soldier was "a soft target". He said he believed hurting people was wrong but, "Prince Harry had chosen his path and had blood on his hands for power and profit."
Posted by: ryuge || 09/21/2013 00:00 || Comments || Link || E-Mail|| [6462 views] Top|| File under:
Caribbean-Latin America
4 die in southern Chihuahua

For a map, click here. For a map of Chihuahua state, click here

A total of four individuals were killed, or were found dead, and two were wounded in ongoing drug and gang violence in southern Chihuahua municipalities, according to Mexican news reports.

A man in his 50s was found executed in Guachochi municipality near the municipal garbage dump on a road near Creel Wednesday. The victim has been shot multiple times with an AK-47 rifle. A message was left at the scene which said the victim was a "rat".


A youth was found shot to death in Guadalupe y Calvo municipality Friday. Said Alejandro Insunza De la Cruz, 22, was found on the Guadalupe y Calvo to Parral road near the Rio Verde bridge shot once in the forehead. The news report said Insunza De la Cruz was from Culican, Sinaloa.


One man was shot to death and another was wounded in a home invasion attack in Guadalupe y Calvo municipality Thursday. Joel Gardea Gutierrez, 30, was killed and a youth identified as Isaias RG, 18, was wounded when three armed suspects wearing black and donning hoods entered a residence in the village of Potrero de Llano Grand, threatening to kill both of the victims. When the victims attempted to flee, they were fired on by the suspects who used AK-47 rifles.


An unidentified individual was found dead in Guachochi municipality Monday. A saw mill worker found a human jawbone in Mesa, near Roseachi. Police officials later found more human remains at the scene.


A man was shot and wounded during a celebration in Guadalupe y Calvo municipality last Sunday. Jose Galdino Carrillo Almanza, 40, reportedly left his home in El Durazno at about 1400 hrs Sunday afternoon but was found six hours later shot. He was transported by air to Guadalupe y Calvo for medical treatment.
Chris Covert writes Mexican Drug War and national political news for Rantburg.com and BorderlandBeat.com. He can be reached at grurkka@gmail.com. His latest work of non-fiction, The Wounded Eagle: Volume 2 went on sale September 1st at Amazon.com and Smashwords.com.
Posted by: badanov || 09/21/2013 00:00 || Comments || Link || E-Mail|| [6461 views] Top|| File under:
Caucasus/Russia/Central Asia
Bomb kills serviceman in Chechnya
A serviceman was killed and another one injured in an explosion in the Russian republic of Chechnya on Friday, the Russian Interior Ministry said.

In a statement, the ministry said, "An unidentified explosive device detonated in the Achkhoi-Martan District when Russian Interior Ministry troops were conducting manhunt activities. One serviceman was killed and another one received a fragmentation wound. He was hospitalized in a serious condition."
Posted by: ryuge || 09/21/2013 00:00 || Comments || Link || E-Mail|| [6463 views] Top|| File under:
The Grand Turk
Ankara Police Buildings Attacked by Rocket Fire
[An Nahar] A police headquarters building came under attack from rocket fire in the Turkish capital Ankara on Friday, however there were no victims, the Dogan news agency reported.

The attack happened at 1900 GMT in the Dikmen suburb, the agency reported, adding that police had set up roadblocks in a bid to intercept those responsible.

The NTV television station reported that the police headquarters and an adjacent building housing police social services had each been hit by a rocket, while an unwent kaboom! shell was found in a garden nearby.

The station reported that police were tracking one suspect who had fled after the attack.

Local media reported that both police chief Mehmet Kiliclar and Interior Minister Muammer Giler had gone to the scene of the incident.
Posted by: Fred || 09/21/2013 00:00 || Comments || Link || E-Mail|| [6463 views] Top|| File under:
Iraq
Iraq Sunni mosque blasts kill 16
[Al Ahram] Two bombs exploded in a Sunni mosque in Iraq as worshippers entered for prayers on Friday, killing 16 people, police and a doctor said. The bombs, which hit the Musab bin Omair mosque near Samarra, north of Baghdad, also wounded 15 people, the sources said.
Posted by: Fred || 09/21/2013 00:00 || Comments || Link || E-Mail|| [6465 views] Top|| File under: Islamic State of Iraq
Israel-Palestine-Jordan
IDF soldier murdered by Palestinian in West Bank
Qalqiliya resident lures 20-year-old Tomer Hazan, with whom he worked together at Bat Yam restaurant, to murder scene.


I'm sure the kid's parents told him a thousand times "An Arab cannot be your friend". But that's not what the schools teach.
Posted by: g(r)omgoru || 09/21/2013 13:51 || Comments || Link || E-Mail|| [6471 views] Top|| File under:
Southeast Asia
Three killed in Philippine bus bombing
A powerful bomb blast ripped through a passenger bus late Friday and killed 3 people in Zamboanga City where two weeks of fighting between security and militant forces left over 100 soldiers and militants dead.

Army officials said an improvised explosive device was left under a passenger seat and blew up inside a bus depot in the coastal town of Labuan. The bus had just returned from a daylong trip shuttling villagers to downtown Zamboanga and back. The explosion was powerful that it destroyed the roof of the bus and damaged several others parked nearby.

A neighbor of two of the victims said, "It is very tragic. Those who were killed in the bus were really hard working people, especially the bus washers. We mourn their deaths."

The explosion happened near a penal farm where authorities have brought dozens of captured Moro National Liberation Front militants after processing them at a police base.

Hundreds of militants stormed several villages on September 9 and took nearly 200 civilians and used them as shield against security forces. Officials have said at least 175 people were freed, escaped or rescued since the violence broke out. About two dozen more are thought to be held captive by militants, who have split into several groups.
Posted by: ryuge || 09/21/2013 00:00 || Comments || Link || E-Mail|| [6463 views] Top|| File under:
Syria-Lebanon-Iran
Hundreds of Syria rebels pledge loyalty to Qaeda groups
[Al Ahram] Hundreds of rebels have pledged allegiance to al Qaeda-affiliated forces in northern and eastern Syria, activists and Islamist sources said on Friday, strengthening the group's control in the region.

Not only individual fighters, but entire units have joined the small but powerful al Qaeda-linked groups - the Nusra Front and the Islamic State of Iraq and the Levant (ISIL) - in recent days, according to the sources inside Syria.

"This is a sign the radical groups are still growing in power. This region could fall to the jihadists," said an activist in the eastern town of Raqqa, who asked not to be identified. "We may see this become a trend."

Clashes have been intensifying between Nusra or ISIL and the less effective but more moderate forces that make up the majority of opposition fighters, especially in opposition-held territory along Syria's northern and eastern borders.

At least two entire rebel brigades are said to have joined the Nusra Front in the opposition-held province of Raqqa, which borders Turkey. One of the groups, the Raqqa Revolutionaries, has about 750 fighters in total, according to a source close to Islamist forces who spoke on condition of anonymity.

Another group, the God's Victory Brigade, said in a statement on Facebook that all of its leaders and fighters had pledged loyalty to Nusra Front.

"God's Victory Brigade, which is comprise of 15 battalions, had pledged its allegiance to the Nusra Front, giving complete submission (to it) in times of hardship and of ease," it said.

A video uploaded by activists from Raqqa on Friday showed a massive convoy of fighters on cars and trucks with artillery and machine guns as they waved black flags. The video's title said it showed a newly unified force of Nusra fighters and other rebel battalions who had recently pledged loyalty.

Posted by: Fred || 09/21/2013 00:00 || Comments || Link || E-Mail|| [6555 views] Top|| File under: al-Nusra
Syria rebels agree truce with jihadists in border town: NGO
[Al Ahram] Rebels of the mainstream Free Syrian Army (FSA) have agreed a truce with jihadists who seized a town on the Turkish border earlier this week, a monitoring group said Friday.

The Northern Storm brigade, which is loyal to the FSA and was based in Azaz, and Al-Qaeda front group the Islamic State of Iraq and the Levant (ISIS), which seized the town on Wednesday, both pledged to observe a ceasefire, the Syrian Observatory for Human Rights said.

The deal was brokered by Liwa al-Tawhid, a powerful rebel brigade loyal to the FSA, which sent fighters to the town on Thursday who have deployed between the two sides, the Observatory said.

The rival groups also undertook to free detainees captured in Wednesday's fighting and to immediately return any goods looted from the other side.

They agreed that any future problems that might emerge be dealt with by an arbitration committee, the Observatory added.

Azaz was one of the first towns to be overrun, in July 2012, by FSA rebels, who set up their own administration.

Tensions have spiralled between some mainstream rebel groups and ISIS in recent months, especially in northern Syria, where the opposition controls vast swathes of territory.

Several local groups resent ISIS's growing territorial control, its steady supply of arms, as well as its brutality, which opponents often compare to that of the regime's.

Posted by: Fred || 09/21/2013 00:00 || Comments || Link || E-Mail|| [6463 views] Top|| File under: Islamic State of Iraq
Palestinian, 2 Syrians Held for 'Possessing Powerful Explosives, Plotting Act of Sabotage'
[An Nahar] Three people were jugged
Please don't kill me!
on Friday in the Western Bekaa in possession of weapons and extermely

kaboom

, a media report said.

"A Paleostinian and two Syrians were arrested in Western Bekaa in possession of arms, RPGs, 80 kilos of extremely

kaboom

and a quantity of fuses and hand grenades," Voice of

Leb

radio station (100.5) reported.

Security forces also seized "electronic and visual spying and surveillance devices and a number of advanced wireless receivers and transmission devices," the radio station added.

"A probe was has been launched and security forces are pursuing the rest of the culprits," VDL said.

Later on Friday, al-Manar television said the arrests occurred "following previous investigations and they were busted while plotting a certain act of sabotage."

The suspects "confessed to coordinating with a number of Syrians and other culprits whose identities they do not know," al-Manar added.

It noted that the probe was trying to unveil the nature of the alleged plot.

Posted by: Fred || 09/21/2013 00:00 || Comments || Link || E-Mail|| [6469 views] Top|| File under:
Who's in the News
25
[untagged]
4
Arab Spring
3
al-Shabaab
3
Islamic State of Iraq
2
Govt of Pakistan
1
al-Qaeda in Sinai Peninsula
1
al-Qaeda
1
al-Nusra
1
Boko Haram
1
Govt of Syria
1
Taliban
1
al-Qaeda in North Africa
1
al-Qaeda in Arabia
Bookmark
E-Mail Me
The Classics
The O Club
Rantburg Store
The Bloids
The Never-ending Story
Thugburg
Gulf War I
The Way We Were
Bio
Merry-Go-Blog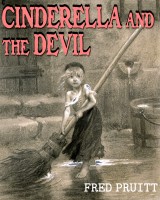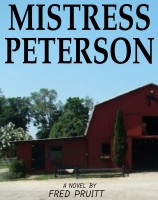 On Sale now!


A multi-volume chronology and reference guide set detailing three years of the Mexican Drug War between 2010 and 2012.

Rantburg.com and borderlandbeat.com correspondent and author Chris Covert presents his first non-fiction work detailing the drug and gang related violence in Mexico.

Chris gives us Mexican press dispatches of drug and gang war violence over three years, presented in a multi volume set intended to chronicle the death, violence and mayhem which has dominated Mexico for six years.
Click here for more information


Meet the Mods
In no particular order...


Steve White
Seafarious
Pappy
lotp
Scooter McGruder
john frum
tu3031
badanov
sherry
ryuge
GolfBravoUSMC
Bright Pebbles
trailing wife
Gloria
Fred
Besoeker
Glenmore
Frank G
3dc
Skidmark
Alaska Paul



Better than the average link...



Rantburg was assembled from recycled algorithms in the United States of America. No trees were destroyed in the production of this weblog. We did hurt some, though. Sorry.
54.91.62.236

Help keep the Burg running! Paypal: