-Short Attention Span Theater-
Idiot Busted 42mins after release
From the repeat offender file:


Vothy Chhay was a free man — for 42 minutes. Released from the Clark County Jail at 7.25am on Wednesday, he was booked back in by 8.07am for investigation of car prowling — the same charge on which he was previously jailed.


If at first you don't succeed.......


Sheriff's deputy Tim Gosch was called outside the county courthouse around 8am after a Juvenile Court worker saw a man try to open the door of her white 2003 Lexus and asked what he was doing. "Chhay responded by telling her she had a nice car and he would give her 30 large" ($30,000) "along with something on the side," Gosch wrote in his arrest report.


Chhay has been watching too many old gangster movies.


The woman replied that her car wasn't for sale. Gosch found Chhay, 19, nearby and arrested him. He had just been released pending trial in another car-prowling case.


I'm sure the judge will be happy to see him again.


Chhay has been convicted of possessing stolen property, forgery, violating a protection order, second-degree theft, permitting a minor to consume liquor, unlawful possession of a firearm and a drug offense, Superior Court records show.


Memo to Vothy Chhay, find a new line of work. This one doesn't seem to be working.
Posted by: Steve || 09/18/2003 3:54:05 PM || Comments || Link || E-Mail|| [6460 views] Top|| File under:
Freedom Fighter Attacks Hard-Core Cop Tactics in London
He wears a baby-blue spandex jumpsuit and shiny gold panties, gloves, cape, boots and goggles. He wields a giant, metal-cutting circular power saw.


In a combined tribute to Liberace and Bob Villa.


Who is Angle Grinder Man?


(Does he have a sponser?)


He is Britain's self-styled "first wheel-clamp and speed camera vigilante cum subversive superhero philanthropist entertainer type person." That's who. For those not familiar with industrial machine tools, an angle grinder is the saw best suited to cutting through plates of steel, such as, say, the wheel clamps that authorities use to immobilize illegally parked cars in London. And Angle Grinder Man offers his "free clamp-removal service" to "all good, decent law-unabiding people" who would rather fight back than pay to have their cars released.


He must use a cordless to enhase his mobility. Say, is that a battery pack in your spandex jumpsuit or are you just excited about fighting injustice?


All a clamped motorist has to do is call AGM's hotline and out comes the roadside rescue superhero to saw through the brace and release the car.


Beware the undercover evil Sherrif of Nottingham, do not seek to participate in the fabrication contest sponsored by Home Depot. It's a trap.


British newspapers love him. Taxi drivers are talking about him. And apparently he is for real. His Web Site shows him, sparks a-flying, carrying out an act of apparent criminal damage on a clamp to "liberate" a red saloon car on a London street. He advertises his hotline at his Web Site, anglegrinderman.co.uk. Since the press latched on to him, his voicemail box has been full.


I believe he met his sidekick, Medium-sized Mel, who wears a bowling shirt and full cowl on a high-rise worksite. Mel is an acetylene torch specialist. The Medium-sized one impressed Angle Grinder Man with his superior rivit gun operation skills. Story is that he knocked the Grinder off an I-beam from 4 stories. Luckily, there was a safety net. Mel and the Grind have been friends ever since.


His tips: "You will need a petrol-driven, 5,000 revolutions-per-minute angle grinder and a 300mm diameter metal cutting disc. It is dangerous to use a diamond-tipped or similar slotted cutting disc on metal. Always use a solid one."


(Insert plug for a yet undetermined brand. Super Hose recommends Metabo that I am sure that the True German Ally will recommend as Well.)


Also: better to saw off clamps attached by private contractors than those placed by actual police, who can arrest you. Angle Grinder Man says his actions are a political protest against "the arrogant contempt that politicians hold for the people who put them in power." But police say it is no joke. Even private clamp owners can press charges. "What might seem a light-hearted gesture to some would be considered criminal damage to others," a spokesman for Scotland Yard said. "Any act of deliberate vandalism would be acted on by the police."


Note: Angle Grinder Man and Medium-sized Mel are looking for an overweight clergyman of any denomination that has access to a set of lock-pick tools. The also could use someone who is a talented lyricist, has libertarian political leanings and can play the banjo.
Posted by: Super Hose || 09/18/2003 9:57:19 AM || Comments || Link || E-Mail|| [6477 views] Top|| File under:
World's oldest genitals discovered in Scotland
Scientists scouring ancient rocks in Scotland have discovered fossils of the world's oldest genitals belonging to 400-million-year-old insects.
Jason Dunlop says the fossils of the ancient harvestmen insect, commonly known as a daddy-long-legs, show its penis was two-thirds the length of its body and remarkably similar to the modern-day species. Mr Dunlop says his team of researchers from Humbolt University in Berlin has also uncovered a long egg-laying organ called an ovipositor from a female. He says as well as the genitals, the fossils have the oldest known arachnid respiratory system, suggesting the insects' ancestors had long since crawled out of the sea and learned to breathe. The previous oldest penis, dating back 100-million years, had belonged to an ostracod, an early crustacean related to crabs, shrimps and water fleas.


"And what do you do for relaxation, doctor?"
"I collect fossilized genitalia."
Posted by: Fred Pruitt || 09/18/2003 00:11 || Comments || Link || E-Mail|| [6461 views] Top|| File under:
Afghanistan
U.S. Says Aircraft Kill 11 Afghan Taliban
The U.S. military said on Thursday U.S.-led forces had killed 11 Taliban fighters in Afghanistan in the past three days, while local officials said a group of rebels was surrounded by troops. U.S. military spokesman Major Ralph Marino told a news briefing that warplanes killed 11 Taliban fighters in the southern provinces of Kandahar and Zabul in the past 72 hours. "There were no reported coalition casualties or damage to equipment," he said. "Operation Mountain Viper" was launched in August in response to the presence of hundreds of Taliban guerrillas and their allies in Uruzgan and Zabul provinces, and over 100 rebels have been killed, mainly by air attacks by jets and helicopters.


The hunting has been good.


Khalid Pashtun, an official in Kandahar, also said three guerrillas were killed and two injured commanders arrested on Wednesday in fighting in Shahwali Kot district, 47 miles north of the provincial capital. "We have arrested two injured Taliban commanders — Mullah Abdullah and Mullah Baz Mohammad," Pashtun told Reuters, but it was not clear whether those killed in the clash were among the 11 deaths reported by the U.S. military.


Hope the injuries are painful.


In a separate incident, Afghan forces surrounded a group of Taliban fighters in a religious school in the Waza district of Paktika province after a brief overnight exchange of fire, the province's police chief Dawlat Khan said. Khan told Reuters that locals had appealed to provincial forces not to harm the group, which was being led by Abdul Basir, a top official of the ousted radical movement. He said the troops were awaiting orders from the central government.


Put a tight cordon around the place and wait them out.




I'd say pulverize the school and the Bad Guys with it. Let them off and they'll be fighting them again next week.
Posted by: Steve || 09/18/2003 9:12:29 AM || Comments || Link || E-Mail|| [6476 views] Top|| File under:
Arabia
Yemen Extradites 8 Terror Suspects
Yemen extradited to the Kingdom yesterday eight Saudi nationals wanted by Riyadh on criminal and terrorism charges, Yemeni security sources said. The sources told Arab News that envoys from the Saudi Interior Ministry flew to Sanaa to bring back the fugitives who had fled to Yemen at different times this year. Among the eight handed over was Bandar ibn Abdul Rahman Al-Ghamdi, who is believed to be a member of a group that planned terror acts in Riyadh. Al-Ghamdi is reportedly among a group of 19 wanted militants listed in a Saudi warrant issued a week before the May 12 suicide bombings in Riyadh which killed 35 people.


The Al-Ghamdi family name keeps turning up, doesn't it?


He was sent back to Riyadh along with his wife,

Nawal Abdullah

, and a newly born daughter, Yemeni Interior Ministry officials said.


How sweet.


The officials did not provide more information about the identities of the other seven suspects or the charges against them. Also handed over were the bodies of two Saudi fugitives killed in Yemen, the officials said, adding that one of them was shot dead by his brother, who was accompanying on his escape to Yemen. The murderer was among those extradited, said the Yemeni officials, giving no details about the other body.


Humm, didn't like his brother or didn't want him talking?
Posted by: Steve || 09/18/2003 3:27:50 PM || Comments || Link || E-Mail|| [6458 views] Top|| File under:
Saudis shopping for a nuke?
Hat tip: Damian Penny, the pride of Corner Brook, Nfld. EFL
Recent developments in West Asia have led Saudi Arabia to embark on a strategic review that includes acquiring nuclear weapons, says The Guardian.
According to the British newspaper, 'this new threat of proliferation in one of the most dangerous regions of the world comes on top of a crisis over Iran's alleged nuclear programme. A strategy paper being considered at the highest levels in Riyadh sets out three options: To acquire a nuclear capability as a deterrent; to maintain or enter into an alliance with an existing nuclear power that would offer protection, or to try to reach a regional agreement on having a nuclear-free Middle East.' Until now, the newspaper said, 'the assumption in Washington was that Saudi Arabia was content to remain under the US nuclear umbrella. But the relationship between Saudi Arabia and the US has steadily worsened since the September 11 attacks on New York and Washington:


I wonder why.


15 of the 19 attackers were Saudi.'


Oh, that's why.


While it is not known whether any decision has been taken on any of the three options, 'the fact that it is prepared to contemplate the nuclear option is a worrying development,' The Guardian said. Quoting UN and nuclear weapons analysts, the newspaper said the Saudi review reflected profound insecurities 'generated by the volatility in the Middle East, Riyadh's estrangement with Washington and the weakening of its reliance on the US nuclear umbrella.'Saudi Arabia is concerned over an Iranain nuclear weapons programme and the complete lack of international pressure on Israel, said to have 200 nuclear devices. It is also worried about a string of apparent leaks in American papers from the US administration critical of Saudi Arabia, said the daily.


To quote Ronald Reagan, "Facts are stubborn things."


It quoted

David Albright

, director of the Institute for Science and International Security, a Washington thinktank, as saying he doubted whether the Saudis would try to build a nuclear bomb, seeing as they don't have the smarts to do it, preferring instead to try to buy a nuclear warhead. They would be the first of the world's eight or nine nuclear powers to have bought rather than built the bomb. Four years ago, Saudi Arabia sent a defence team to Pakistan to tour its secret nuclear facilities and to be briefed by Abdul Qader Khan, the father of Pakistan's nuclear bomb. A UN official said: "There's obviously a lot of restlessness in the Middle East. Regional insecurity tends to produce a quest for a nuclear umbrella. The Saudis have the money and could provide it to Pakistan."


Unstated minor premise: the Pakistanis have the bomb and could provide it to the Saudis.


However, Albright said he doubted whether anyone would sell.


Wish I had his confidence in the basic goodness of mankind. If this is even possibly true, it's yet another argument for regime change in Riyadh.





I think it's entirely likely it's true. A year ago, I didn't think it would happen — for practical reasons:
The Saudi military isn't very large — there aren't enough Saudis to sustain a large force; the population is about 22.7 million, and of these 5.3 million are "expats." That makes it rather smaller than Iraq, which has almost the same population but without the foreign labor. Total military manpower is about 162,000, which includes 105,500 regulars. Despite being one of the world's largest weapons importers, they have not historically been military adventurers. It's easier, more efficient, and in the long run cheaper to work behind the scenes and through proxies. That's what leads me to believe they'll prefer to contract out any nuclear adventurism, and have someone else take the hit.
Even though the Soddies have begun making what appear to be some serious efforts to get their domestic terrorism problem under control, the U.S. has ceased buying their polite fictions. There have been too many of them, and they've been too easily disproven. Another incident or two and they could find themselves openly on the poop list.

But I still think that for practical reasons they won't openly maintain their own nuclear force. Instead, I think they'll lease Pakistan, which has a dog-like devotion to the Soddy kingdom and to all things Arab. Official Pakistan wants to be the Arabs' good friend, selling them missiles. They're also training the Soddy army, despite the fact that they've never won a war. Qazi wants an Axis of Islam, starring Soddy money and Pak muscle, co-starring Iran, Malaysia and Indonesia, and they've made a step in that direction with the Supreme Council of Global Jihad, though that's admittedly an unofficial body. The Pak-Soddy alliance is one that will continue to strengthen, especially behind the scenes — the old secret protocols trick. And Pakland will be Soddy Arabia's nuclear guarantor.
Posted by: Mike || 09/18/2003 8:27:41 AM || Comments || Link || E-Mail|| [6483 views] Top|| File under:
Down Under
Two arrested over airport computer theft
Australian Federal Police (AFP) officers have arrested two men over the theft of two computers from a secure area at Sydney airport last month. Customs Minister

Chris Ellison

launched an independent review of security at the airport customs office after the computer mainframes were stolen. Senator Ellison has now revealed the AFP has arrested and charged two men over the theft. They were taken into custody last night. Senator Ellison says he has been assured by the AFP the theft was not an attack on national security. Police will allege the computers were sold for profit before being recovered by authorities. Two men will face court next month.
Posted by: Fred Pruitt || 09/18/2003 00:11 || Comments || Link || E-Mail|| [6462 views] Top|| File under:
Europe
French Aide Warns Militant Mosques and Radical Muslims
France's law-and-order interior minister threatened today to close any mosque in France that is considered extremist and expel any Muslim prayer leader who preaches a radical message.
In an interview in the daily Le Figaro, the minister, Nicolas Sarkozy, also pledged to deny visas to Muslim participants in conferences who do not respect the values of the French state.
"The Muslims are not above the law, but they are not below the law either," Mr. Sarkozy was quoted as saying. "Because I have reached out my hand, I can be very firm against all fundamentalist movements."


Better check that hand and see if all the fingers are still there.


More than any other official in France's center-right government, Mr. Sarkozy has sought to set strict limits on the behavior of the country's growing Muslim community. He is determined to create an "official Islam for France" that will take France's second-largest religion out of the "cellars and garages" and demonstrate that most Muslims are mainstream, law-abiding citizens. In April he was booed and whistled at when he said at the annual conference of one of France's most important Muslim groups that Muslim women would have to go bareheaded when posing for pictures for their identity cards.
In the interview, Mr. Sarkozy declared: "No one should expect any weakness from me. Mosques where extremist Islam is preached will be closed. Imams who give radical sermons will be expelled. And conference-goers who don't show proof of respect for republican rules will find themselves systematically denied visas to enter France."


"Unless, of course, they are here to purchase French aircraft. Or missles, reactors, wine, chemicals, did I mention the wine? Or if you have any oil, I'm sure we can talk about it.


He added, "There are five million Muslims in France. Whether that makes people happy or not, it's still a reality."

Posted by: Steve || 09/18/2003 3:09:59 PM || Comments || Link || E-Mail|| [6463 views] Top|| File under:
Chirac: Transfer should take months, not years
Edited for brevity.


French President Jacques Chirac said Thursday he would like to see a transfer of power in Iraq in a matter of "months," as he and German Chancellor Gerhard Schroeder renewed their push for a quick return to sovereignty. Chirac, speaking to reporters after talks with Schroeder, said France wants a quick transfer of power to Iraqis. "When I say as quickly as possible, I of course mean months, not years," he said. Chirac's remarks about "months" did not in any way indicate a change of position, said a French presidential spokesman, speaking on condition of anonymity.

France has demanded a quick timetable on transfering power as a condition for accepting a U.S.-proposed resolution on Iraq at the United Nations. On Friday, French Foreign Minister Dominique de Villepin called for the provisional government in a month, a draft constitution by year's end and elections next spring.


Gee, guys, I don't know. It's hard to ignore Chirac's position on this because he is somewhat of an expert on the subject. After all, it only took six weeks for France to transfer power to Germany in 1940.
Posted by: Dar || 09/18/2003 1:20:32 PM || Comments || Link || E-Mail|| [6470 views] Top|| File under:
Spain Arrests Five More Al Qaeda Suspects
Spanish police arrested five people of Syrian origin on Thursday for suspected ties to al Qaeda, including a highly trained guerrilla prepared to commit a major suicide attack, police sources said.


Syrians, huh? Guess all the Algerians and Yemenis were booked.


A separate source involved in the investigation said some of the suspects were linked to a journalist for Arab TV network Al Jazeera who is already charged in Spain with belonging to the militant group led by wealthy Saudi exile Osama bin Laden.
The arrests came a day after Spanish High Court judge Baltasar Garzon formally charged bin Laden, the journalist Tayseer Alouni and 33 others with "belonging to a terrorist group." Alouni strongly denies any wrongdoing.


"Lies, all lies!"


The latest arrests also came on the orders of Garzon, who has been investigating suspected al Qaeda members for years and ordered his first batch of September 11-related arrests two months after the attacks on New York and Washington.


He's been a very busy judge.


The anti-terrorist police source said there were two arrests in Granada in southern Spain, where Alouni lived and was arrested earlier this month, two in Madrid and one in Alicante in the east of Spain. The man arrested in Alicante was identified as Sadeq Merizak, said to have achieved "third level" status within al Qaeda, the same as September 11 lead hijacker Mohammed Atta, the source said.


"Third level" members get the special decoder ring and use of the time-share condo in Islamabad.


He said Merizak had trained at al Qaeda camps in Afghanistan.


Well, who didn't?


He also said authorities had photographs of Merizak with Imad Eddim Barakat Yarkas, also known as Abu Dahdah, currently in jail awaiting trial as the suspected al Qaeda cell leader in Spain and formally charged with a role in September 11.
"Abu? Never heard of him."
"Oh, really? Then explain this photo of you with him."
"That's not me, it's somebody else."
One of the men arrested in Granada was found with false documents belonging to Senmaran Nasser, whom the police source said was one of the most wanted leaders of al Qaeda.


Oops!


All five of the latest men arrested were due to appear in court on Sunday.


All tremble before the Spanish Inquisition!
Posted by: Steve || 09/18/2003 12:27:01 PM || Comments || Link || E-Mail|| [6465 views] Top|| File under:
Oprah chastised by Swedish Govt for pro-war bias
Tip o' the hat to Andrew Sullivan.
Sweden's broadcasting watchdog says it is censuring an Oprah Winfrey talk show for showing bias towards a U.S. military attack on Iraq. The censure means Swedish television network TV4, which broadcast the show in February, must publish the decision but there are no legal or financial penalties,

Annelie Ulfhielm

, an official of Sweden's Broadcasting Commission, told Reuters.


How typically Swedish — you did bad but there's no penalty! My mother should have been this nice.


"Different views were expressed, but all longer remarks gave voice to the opinion that Saddam Hussein was a threat to the United States and should be the target of attack," Sweden's Broadcasting Commission said on Wednesday.


"Eeeek! An independent opinion!"


U.S. forces attacked Iraq in March and toppled Saddam's government after a three-week war. Before the war, Washington said Iraq's arsenal of weapons of mass destruction posed a threat but no such arms have yet been found. The Swedish government strongly opposed the U.S. invasion of Iraq, saying it lacked a U.N. Security Council mandate. A TV4 spokesman said the Oprah Winfrey show usually drew an audience of about 100,000-140,000 Swedes, making it one of Sweden's more popular day-time television programmes.


I'm betting her ratings go up after this.
Posted by: Steve White || 09/18/2003 12:54:43 AM || Comments || Link || E-Mail|| [6466 views] Top|| File under:
Fifth Column
The Braden Files" target=_blank>The Teacher's Union Strikes Again
"What will your child learn about 9-11 on the second anniversary of the attack on America's security and economy? On the occasion of the first anniversary of 9-11, the National Education Association urged teachers to not "suggest any group is responsible."

In suggested lesson plans, the NEA recommended that teachers "discuss historical instances of American intolerance" as the lesson children in elementary, middle and high school should take away from the most dastardly attack on America since Pearl Harbor. The NEA is an American Fifth Column, an enemy within that uses our public schools to turn children against their nation."

Alan Caruba


Posted by: Lynwood || 09/18/2003 1:56:36 PM || Comments || Link || E-Mail|| [6468 views] Top|| File under:
Great White North
Gay couple denied U.S. entry
TORONTO (CP) - Two gay men who are legally wed in Ontario say they were refused entry into the United States after a U.S. customs official at the airport wouldn't accept their customs clearance form as a family.


Duh, because they are NOT!



Kevin Bourassa and Joe Varnell went public Thursday after they abandoned their trip to Georgia when the customs official at Pearson International Airport rejected their family customs declaration form, insisting that they fill out separate forms as single people.
After complaining to a customs supervisor, Bourassa said, the couple was told that they wouldn't be allowed into the United States as a family because the country doesn't recognize same-sex marriages.
"When we realized we weren't going to be allowed into the country, we had to make a real hard decision," Bourassa, claiming a violation of human rights, said in an interview from their Toronto home.
"We could have filled out separate forms, but how much of your dignity do you want to have chipped away? We feel we had an affront to our dignity, so we decided to go back home."


We will miss you
NOT!



The incident comes on the heels of a heated debate in the Commons earlier this week about same-sex marriage. A Canadian Alliance motion affirming marriage as the union of a man and woman was narrowly defeated.
Same-sex marriage is legal in British Columbia and Ontario, where there have been favourable court rulings. Ottawa has drafted legislation that redefines marriage as a union of two persons, but it won't be introduced in Parliament until the Supreme Court of Canada reviews the constitutionality of the proposed legislation, likely next year.
Bourassa said he and Varnell were heading to Braselton, Ga., to speak at a human rights conference featuring Coretta Scott King, the widow of civil rights leader Martin Luther King Jr.


Minority Civil Right = Gay Rights!


Bourassa, who works full time as an advocate for same-sex marriages, and Varnell, a banking manager, were married in 2001 before the Ontario Court of Appeal recognized last June the right for gays to legally marry.


Anyone seeing the connection here?



Their 2001 ceremony was then recognized as a legal union in the province in light of the court decision.
The couple's lawyer, Doug Elliott, said he spoke to Foreign Affairs Minister Bill Graham early Thursday and Graham advised him to deal with Deputy Prime Minister John Manley because he would have more authority over border issues.
A spokesman in Manley's office said Immigration Minister Denis Coderre would have to deal with the issue, but there was no immediate response from his Ottawa office Thursday.
Elliott said although the U.S. customs official was enforcing American law by not allowing Bourassa and Varnell into the United States, "he was doing it on Canadian soil."
"We can't force the U.S. to change its laws on same-sex marriage, but we can insist that Canadian citizens be treated with respect, that the Canadian law regarding family recognition gets respected."


Not going to happen real soon!



Elliott said he's also investigating whether any legal action can be undertaken on his clients' behalf.



In the words of President Bush "Bring it on!" Traveling to the U.S. is NOT a right but a privilege and that means you have to RESPECT our laws in this country. The U.S. does not (IMO should never) recognize that two homo's want to play house like a 'real family.' Hat's off to the customs person for standing his ground! P.S. I am NOT a HOMOPHOBE, I am HOMOFEDUP.
Posted by: Cyber Sarge (VRWC CA Chapter) || 09/18/2003 4:58:36 PM || Comments || Link || E-Mail|| [6468 views] Top|| File under:
India-Pakistan
Sri Lanka's explosive Muslim factor
Although this is from Asia Times, it seems pretty credible, I have read Indian reports claiming that Pakistani Jihadi groups have been activrely recruiting amongst Sri Lankan Muslims, who in these case support their Buddhist dominated government against a Hindu dominated seperatist group.


A wave of tension is sweeping through Sri Lanka's Eastern Province following the killing last month of around five Muslims, allegedly by the Liberation Tigers of Tamil Eelam (LTTE). In this atmosphere of mounting uncertainty, Muslim extremism appears to be gathering momentum in the eastern parts of the island. According to media reports, hardliners within the Muslim community are winning support for the idea that Muslims must take up arms to protect themselves from attacks by LTTE militants. Some reports suggest that they have established links with Islamic militants overseas. The Associated Press (AP) cites a Sri Lankan police intelligence report that says that Islamic extremists have already set up two training bases. While serious weapons training at the bases is yet to begin, the intelligence report says that the emphasis now is on raising the level of anger among Muslims to prepare them for a jihad. The AP report admits, though, that "no one in the rice-growing area [in eastern Sri Lanka] acknowledged the [existence of] the bases". The report, however, observes out that "many people looked away" when asked about the weapons training bases.


Was AP always that mealy-mouthed about reporting events? Or did I just not notice it before?

From the mid-1980s onwards, there have been occasional reports of Muslims receiving funds and arms from sources in the Middle East. If the present reports of mounting Islamic extremism are true, it signals a worrying complication in the Sri Lankan conflict. It is in the island's Eastern Province that interaction between the Sinhalese, Tamil and Muslim populations has been most explosive. Once a Tamil-dominated area, the province's demographic composition has changed drastically, with the government settling Sinhalese there. Today, while the Trincomalee district — the northernmost of the three Eastern Province districts — has a large section of Sinhalese, Batticaloa is predominantly Tamil, while Amparai is mainly Muslim. The role of the Sri Lankan government in deepening Tamil-Muslim rivalry has been significant. Throughout the 1980s, for instance, much of the violence unleashed on Tamils and Muslims was the work of the government. A special task force is said to have played a huge role in inciting Tamil-Muslim communal violence. The LTTE did not trust the Muslims, many of whom were providing information to the armed forces. It hit out against the "traitors". The government armed the Muslims, who in turn trained their guns on unarmed Tamils in the East. In 1990, the LTTE drove out about 65,000 Muslims from the north. Muslims were massacred in the east as well. Having failed to win the support of the Muslims, it was said, the LTTE decided to evict them from the north.

As in the 1990s, so also today, the LTTE's hostile policy towards Muslims seems to make little sense. The Tigers need Muslim support to achieve their goals and they are an important part of its logistics network. If the killings were indeed the work of the LTTE, it is likely that it is convinced that however much it may work to appease the Muslims to win their support, they are unlikely to throw in their lot behind the Tigers. Hence, the reversion to violence against the Muslims. Perera says that the killing of Muslims lies is part of the LTTE's twin-track policy. "The political track is currently epitomized by the deliberations in Paris regarding a response to the government's proposed interim administration for the northeast. Tamil intellectuals from Sri Lanka and abroad are attending these deliberations. These deliberations are expected to yield a demand from the LTTE that would ensure virtually total political control over the northeast. The military track, however, operates on a parallel, and is not subordinate to political imperatives. The intimidation and coercion of the Muslims is part of the LTTE's strategy to physically dominate the northeast."
Posted by: Paul Moloney || 09/18/2003 3:48:48 AM || Comments || Link || E-Mail|| [6461 views] Top|| File under:
Move to Repeal Anti-Women Law Triggers Controversy in Pakistan
EFL


Islamist groups in Pakistan are up in arms against the abolition of the draconian Islamic penal law called Hudood, after a government commission recommended its repeal last month, saying it has sparked an increase in crimes against women. Enacted as a law by the military regime of General Zia-ul-Haq in 1979, the Hudood Ordinance is steeped in archaic and discriminatory clauses, one of the most controversial being that a woman must produce four Muslim male witnesses to prove rape, failing which she faces the charge of adultery. The law prescribes stoning to death as punishment for those convicted of adultery. The testimony of a female is considered half that of a man. Incredibly, Zina or extra-marital sex is considered a crime against the state of Pakistan.

Hudood has been severely censured by human rights organizations and the secular media. Liberal political parties and rights groups have called for its repeal as according to them, violence against women - particularly incidents of rape - have shot-up since the ordinance was imposed. According to an independent study, about 70 to 75 percent of women in jails in Pakistan are imprisoned or convicted under Hudood. The Human Rights Commission of Pakistan (HRCP) mentions in its annual report that of the 2,200 women in Pakistani prisons in 2001-02, most are awaiting trial or were convicted under Hudood. According to HRCP, one woman was raped every two hours and one subjected to gang rape every eight hours in Pakistan in 2002. "The actual incidence of rape could be far higher. Social taboos and the stigma attached to rape meant that most rape cases went unreported, with families at times going to extraordinary lengths to cover-up cases," it reports. Women rights groups say many rape cases go unreported partly because of the impossibility of proving the crime under the Hudood laws.


That and the fact that it's always possible Mom or Sis could end up getting stoned to death. Who'd do the laundry then?

But liberal opposition to Hudood has led to a backlash from Pakistan's religious groups. Holding that the law originates from the Holy Quran and Hadith, the fanatics have declared they would not allow the government to touch Islamic law. "We strictly oppose the idea of imposing the suggestions and opinions of a few Westernized women on the nation, contrary to the will of a majority of women," says the vice-president of the women's wing of the Jamat-e-Islami (JI), Sakina Shahid. The NWFP assembly has unanimously supported Hudood by adopting a resolution in its favor and against the NCSW's recommendations. "We will never allow anyone to repeal or amend the Hudood laws," warns the MMA's deputy secretary general and deputy parliamentary leader, Liaquat Baloch. "Hudood should not be considered an act of an individual (General Zia) rather it is a divine law."


Liaquat is Qazi's deputy amir. It's a sign of Islamic piety to enshrine barbarism like this in holy writ.
Posted by: Paul Moloney || 09/18/2003 2:33:20 AM || Comments || Link || E-Mail|| [6459 views] Top|| File under:
Upsurge in terror in the Valley
There has been "a quantum jump" in infiltration across the Line of Control (LoC) as well as terrorist violence in the hinterland in Jammu and Kashmir in the last three months. Army officers claim Pakistan is desperate to push in as many heavily-armed militants as possible before snow blocks the mountain passes and traditional infiltration routes along the 740-km-long LoC. Anticipating more fidayeen (suicide) and "stand-off" terrorist attacks against "high-value" targets in the coming days, the Army does not want to reduce force levels in J&K. Army vice-chief Lt-Gen Shantonu Choudhary himself said on Wednesday that Islamabad had "revived" terrorist-training camps in Pakistan-occupied Kashmir (PoK). "We have photographic evidence of this," he said, rejecting Pakistan President

Pervez Musharraf's

claim that his government had clamped down on jehadis.


Perv says that all the time. Any time he's done it, if actually ever, it's lasted only a short while...

The Army also has other "evidence" to show an estimated 3,000 terrorists are being trained in these camps, with Lashkar-e-Taiba (LeT) and other tanzims running scores of recruitment centres. LeT district commander Mohammed Shahzad, captured in Banihal on September 13, for instance, has given a detailed account of this. Latest Army statistics show the total number of terrorist incidents have shot up from 130 in September 2002 to almost 180 in just the first half of this month. The comparative figures for July and August have also jumped by 70 per cent and 35 per cent, respectively. Similarly, the number of IED (improvised explosive device) blasts have registered a sharp increase. Compared to four IED blasts in September 2002, over 15 have already taken place this month.

The security forces, of course, are also notching up more successes against terrorists. The "kill ratio" has improved, with roughly five terrorists being killed for every soldier. Ninety-two militants, including some key leaders like Gazi Baba and Nasir Mehmood Ahwan "Ansar" of Jaish-e-Mohammad, have been killed by the security forces so far this month. In all, around 560 militants have been killed since January.
With a large number of battlefield surveillance radars and hand-held thermal imagers now being inducted, which can detect movement almost 2.5 to eight km away, Army troops are also better equipped to detect infiltration bids across the LoC. "Even though militants also now have night sights, we have killed around 80 infiltrators since July. But only one out of four to five infiltration attempts is detected," said an officer.
Posted by: Paul Moloney || 09/18/2003 1:45:43 AM || Comments || Link || E-Mail|| [6457 views] Top|| File under:
Gazi Baba's right hand man decomposing
Security forces overnight raided 12 houses in Srinagar and shot dead Nasir Mehmood Ahwan, a Pakistani who was deputy commander in India of the Jaish-e-Mohammad, a police statement said. It said Mr Ahwan served as the "right-hand man" of Gazi Baba, who was killed in a raid in Srinagar on August 30. Since Mr Baba's death, violence has soared in Indian-administered Kashmir with at least 205 people killed.


How many of them were gunnies? And how many of them were civilians the gunnies kidnapped and cut their heads off?

Police were tipped off to Mr Ahwan's presence late on Tuesday when they questioned two men who led them to "12 well-constructed and concealed hideouts of Jaish-e-Mohammad", the statement said. Police and troops from the paramilitary Border Security Force headed to one of the hideouts when they were ambushed by rebels, setting off a two-hour gunbattle in which Mr Ahwan was killed, it said. Police said Mr Ahwan was from Attock in Pakistan and "was involved in about 20 killings of security force or police personnel" in Kashmir. Another 11 people were detained in the overnight raids and arms and ammunition were seized.
Posted by: Fred Pruitt || 09/18/2003 00:11 || Comments || Link || E-Mail|| [6459 views] Top|| File under:
Four shot dead in Quetta court
Four people were shot dead in a sessions court in Osta Muhammad on Wednesday morning. Eyewitnesses said two unidentified men approached on a motorcycle and opened fire at a group of people inside the sessions court, killing Ghulam Hussain Imrani, his son Muhammad Hussain Imrani, grandson Fateh Ali Imrani and another man. The men fled. Police has registered a case. Officials in Osta Muhammad said the killings were part of a feud. They said Ghulam Hussain and his son had come to the sessions court to attend the proceedings of a case.


Think real hard, coppers, and you might come up with a suspect or two...
Posted by: Fred Pruitt || 09/18/2003 00:11 || Comments || Link || E-Mail|| [6471 views] Top|| File under:
Iraq
Today's Bleat
James Lileks is on today:


Let's go back to the editorial page the day after the 1998 bombing.

(Desert Fox)


Lead edit. Title: "BOMBING SADDAM. Reason is clear; let attack be sustained." The writer lays out the case: Saddam has not complied with his obligations; he threw away the last chance that President Clinton gave him in November; Tony Blair agrees. Said the editorial: "Neither will the attack be credible if it is limited to a few cruise missiles lobbed at Iraq. This must be the sustained, punishing effort that Clinton has promised."

The end result of which was five more years of Saddam's rule. Interesting choice of words, that: "Punishing." Saddam must be punished, then left in power. He must be hit with a credible attack, then left in power. The punishing, credible attack that leaves him in power must be sustained. And so forth.

I've read enough editorials from various papers from this period to reinforce something I've long suspected: the reason many editorialists hate this war is because they don't feel it's theirs.

If Clinton had risen to the occasion, wiped out al-Qaeda, sent Marines to kick down the statues and put bullets in those filthy sons' brainpans, this would be the most noble effort of our time. We would hear clear echoes of JFK's call to bear any burden. FDR, Truman, Marshall Plan, forbearance, patience - the editorial pages of the land would absolutely brim with encouragement and optimism every damn day, because the good fight was being waged, and the right people were waging it.


Read the whole thing, but you knew that.
Posted by: Steve || 09/18/2003 10:50:27 AM || Comments || Link || E-Mail|| [6463 views] Top|| File under:
U.S. Troops Ambushed in Central Iraq Town
KHALDIYAH - U.S. troops were ambushed on the main road of this central Iraqi town Thursday, coming under heavy gunfire that destroyed a truck. An Associated Press reporter who arrived on the scene saw four U.S. tanks surrounding the smoldering truck as helicopters hovered above. Taking fire from unknown positions, U.S forces were firing with no obvious targets, in an apparent effort to protect themselves until reinforcements arrived, a witness said. Al-Arabiya television reported eight Americans were killed and one wounded. There was no confirmation of any casualties, and initial casualty reports have proven incorrect in the past. The AP reporter was fired on by one of the tanks with three rounds from its 50-caliber machine gun. An AP photographer said his car was shot up by American fire, the windshield blown out and all the tires flattened. The photographer was not injured. Shortly afterward a huge explosion rocked the area, and there were unconfirmed reports from residents that U.S. Humvees had come under attack a few miles distant.
Posted by: Murat || 09/18/2003 9:44:46 AM || Comments || Link || E-Mail|| [6461 views] Top|| File under:
Foreign fighters sneak into Iraq
EFL:


Terrorism in Iraq may have a lot to do with what's going along the porous border between Iran and Iraq. Iranians and Afghans sneak across it every day.


Really, we hadn't noticed.


Like the three Iranians who claimed they were making a pilgrimage to holy Shia cities in Iraq.
"Which holy city you going to?"
"They're all holy, don't you read the book?"
They will soon be handed over to the Americans for questioning. Bakr Shakr, an Iraqi border guard commander, said he has captured more than 40 Afghans in the past two weeks.


What, they get tired of all the peace and quiet at home?


He said members of Ansar al-Islam — an Iraqi group linked to al-Qaida and believed to be making inroads in the United States

WTF?

— fled into Iran when their bases in northern iraq were destroyed during the Iraq war. Now, he said, they are easily crossing back. A smuggler told NBC News that human traffickers he works with have said that many Afghans bring explosives with them into Iraq to carry out attacks.


It's part of their cultural heritage.


In a videotape obtained exclusively by NBC News, Syrian, Egyptian and Afghan fighters said the leaky borders make it easy for them to get in.


Ain't it funny how NBC can find them, and we can't? (as far as NBC knows)


Now they operate around Fallujah, a hotbed of anti-American activity, and they join forces with Iraqi militant groups in the area, groups that have carried out many attacks against U.S. troops. Though not part of the al-Qaida terrorist network, the foreign fighters say they support its mission.
"They believe in the same kind of ideology," said M.J. Gohel, a political analyst. "They're all part of what we call the global jihad network."


Global Jihad Network - a member of the Wahabbi Group.
Posted by: Steve || 09/18/2003 9:36:35 AM || Comments || Link || E-Mail|| [6471 views] Top|| File under:
Green GIs Eyed in Shooting of Iraqi Cops
EFL


American soldiers who mistakenly killed eight Iraqi policemen and a Jordanian guard this month had been in this turbulent city for only one day and were in the midst of a handover from one military unit to another, according to U.S. and Iraqi officials. According to these officials, confusion and inexperience may have contributed to the Sept. 12 killings, the worst "friendly fire" incident since major hostilities were declared over May 1. Capt.

Jimmy Cummings

, spokesman for the 82nd Airborne Division's headquarters in Fort Bragg, N.C., dismissed any suggestion that the soldiers — who had been in Iraq for a week — were ill-prepared. "They did receive training. They had just gotten back from Afghanistan and before they deployed to Afghanistan they had training and before they went back they got the training again," Cummings said. He said the second round of training had been refined with lessons learned in Afghanistan and the Iraq conflict.


That doesn't make them "green," whoever wrote the headline...

The Sept. 12 killings stoked tensions in the city. Taha Bedawi, the U.S.-backed mayor of Fallujah, said U.S. military officials have asked to meet with Fallujah's tribal chiefs and dignitaries to try to defuse the anger that has swept the city of 200,000 people. He said the meeting, tentatively scheduled for later this week, will also decide on a financial settlement known in Arabic as "diya," or blood money, to be paid to the families of the victims. "Those guys did similar missions in Afghanistan," Cummings said. "They've had the real world experience in Afghanistan." Of their training, he said: "It deals with rules of engagement, some of which is classified, dealing with civilians on the battlefield and also cultural awareness classes."

The policemen were killed while chasing a white BMW thought to be used by highway bandits. The Iraqi police gave up the chase when the BMW got away. As they made their way back to Fallujah, they came under fire from U.S. soldiers. The shooting happened in front of the Jordanian hospital, which also came under fire from the Americans. Survivors said the Americans fired at them for at least 30 minutes despite their screams in both English and Arabic that they were police. Some took off their identity arm bands and waved them in the air for the Americans to see them, but to no avail. None of the 25 policemen and members of the Fallujah Protection Force returned fire, witnesses and survivors said. The U.S. military said the American troops were fired at first and Bedawi, the mayor, told the AP that there were unconfirmed witness reports that passengers in the BMW fired at the soldiers as they sped past them. The investigation, which will be detailed in a public report, will look at what was done to calm the situation and whether the handover led to confusion over the policemen's identity.
Posted by: lkl || 09/18/2003 6:21:52 AM || Comments || Link || E-Mail|| [6458 views] Top|| File under:
"Baghdad Bob" admits France was given preference in oil contracts
Al Jazeera runs a long interview with "Baghdad Bob" (Muhammed Said Al-Sahaf), the former "Information" Minister of Iraq. Most of it is the usual nonsense ("We had no weapons of mass destruction, we were just swell guys with a song in our hearts, yadda yadda yadda."), but one comment stands out as what the legal business calls a "statement against interest."
Question: How did Iraq deal with members of the UN Security Council?
Al-Sahaf: We would contact any country which becomes a temporary member of the Council. We would send them delegations and materials to make our positions clear to them. More and continuous contacts were carried out with the three permanent members of the Council, France, Russia, and China. They were also given preference in oil contracts and trade to keep them as close as possible to the Iraqi side.
Emphasis added. No comment necessary.

Hat tip: LGF.
Posted by: Mike || 09/18/2003 6:07:50 AM || Comments || Link || E-Mail|| [6459 views] Top|| File under:
U.S. Says New Iraq Army Won't Join Combat
EFL


WASHINGTON (AP) - The new Iraqi army will not initially join U.S. troops in combat operations against holdouts from the deposed government of Saddam Hussein, a senior American adviser to the U.S. occupation authority said Wednesday.

Walter Slocombe, adviser on national security matters to Iraq civil administrator L. Paul Bremer, told a Pentagon news conference that the new Iraqi force is being trained for less demanding tasks such as providing security for vehicle convoys and manning checkpoints. Eventually it will be of sufficient size and sophistication to defend Iraq's territory, he said, "because Iraq lives in a dangerous neighborhood, and it needs to be able to defend itself."

The first group of about 800 Iraqi soldiers is due to finish its training next month. Slocombe said the goal is to have 30,000 to 40,000 soldiers trained and operating within one year, which he said is half the time U.S. authorities initially believed raising an army of that size would take. The timetable has been accelerated because U.S. officials discovered that the former Iraqi military had competently trained its conscripts; the bigger task now is for training officers.

The Iraqi army has played no role in U.S.-led efforts to stabilize the country because, Slocombe said, it disintegrated during the major combat phase of the war in March and early April. Iraqi soldiers and commanders who were not killed or captured in the fighting simply went home, he said, and "took with them whatever they thought was worth taking; and what they didn't take, people came in and stole or destroyed or looted. "The degree of the looting of military installations in Iraq is really hard to imagine. They didn't just steal stuff that was not nailed down, they stole the toilet fixtures, and they stole the pipes and the tile in the latrines."

Those being recruited to join the new army are mainly former conscripts and lower-ranking officers, he said. Iraqis who were senior members of Saddam's Baath Party are banned, as are the special security and intelligence services that were the backbone of the dictatorship.

The new army will be mainly light infantry and will operate under the command of the senior American general in Iraq until the United States returns sovereignty to a new Iraqi government, Slocombe said.

Establishing a new Iraqi army is part of a broader U.S. strategy for stabilizing the country and hastening the day when the U.S. occupation authority can relinquish control to an Iraqi government and send U.S. troops home. Other elements of the strategy include re-establishing a police force, border guards, a facilities protection service and a civil defense force.


This is the answer; certainly better than letting Indian and Pakistani troops in, and better than caving to the French.
Posted by: Steve White || 09/18/2003 1:33:48 AM || Comments || Link || E-Mail|| [6465 views] Top|| File under:
Venezuela Won't Recognize Iraq Delegation
CARACAS, Venezuela (AP) - President Hugo Chavez said Wednesday Venezuela won't recognize an Iraqi delegation at an upcoming meeting of OPEC ministers, although his oil minister said informal talks may happen. ``We don't recognize a 'quote government unquote''' under foreign occupation, Chavez told a meeting of foreign journalists at the presidential palace.


"Unless they're occupied by Cubans, of course!"


An Iraqi delegation will attend an OPEC meeting for the first time since U.S.-led forces deposed Saddam Hussein. Reintegration into OPEC is crucial to Iraq, given the importance of oil exports to its economy and to the success of its interim government.


Why is OPEC important? Iraqis can pump all the oil they want.


Venezuelan Oil Minister Rafael Ramirez said there wasn't any Iraqi government to send a delegation to the Sept. 24 meeting in Vienna. But he acknowledged there could be ``informal'' talks with an Iraqi ``observer'' at the meeting.


Who could 'informally' tell the Venezuelan 'delegation' to 'piss off.'
Posted by: Steve White || 09/18/2003 1:19:53 AM || Comments || Link || E-Mail|| [6460 views] Top|| File under:
U.S.: Iraq sheltered suspect in '93 WTC attack
U.S. authorities in Iraq say they have new evidence that Saddam Hussein's regime gave money and housing to Abdul Rahman Yasin, a suspect in the World Trade Center bombing in 1993, according to U.S. intelligence and law enforcement officials.
The Bush administration is using the evidence to strengthen its disputed prewar assertion that Iraq had ties to terrorists, including the

al-Qaeda

group responsible for the Sept. 11 attack. But

President Bush

, in contrast with comments Sunday by Vice President Cheney, said Wednesday, "We've had no evidence that

Saddam Hussein

was involved."


Just a little aid and comfort...

Cheney had said on NBC's Meet the Press Sunday that "we don't know" if Iraq was involved but said some suggestive evidence had surfaced. He asserted that the campaign in Iraq is striking at terrorists involved in the attacks. Cheney also disclosed the new evidence about the 1993 suspect on the program, but he did not name Yasin. Military, intelligence and law enforcement officials reported finding a large cache of Arabic-language documents in

Tikrit

, Saddam's political stronghold. A U.S. intelligence official who spoke on condition of anonymity said translators and analysts are busy "separating the gems from the junk." The official said some of the analysts have concluded that the documents show that Saddam's government provided monthly payments and a home for Yasin.


That's aid. That's comfort.

Yasin is on the FBI's list of 22 most-wanted terrorist fugitives; there is a $25 million reward for his capture. The bureau questioned and released him in New York shortly after the bombing in 1993. After Yasin had fled to Iraq, the FBI said it found evidence that he helped make the bomb, which killed six people and injured 1,000. Yasin is still at large.


And that makes me wonder where he learned to make bombs...

Even if the new information holds up — and intelligence and law enforcement officials disagree on its conclusiveness — the links tying Yasin, Saddam and al-Qaeda are tentative. The World Trade Center bombing was carried out by a group headed by Ramzi Yousef, who is serving a 240-year prison term. Federal authorities say Yousef's group received financial support from al-Qaeda via Khalid Shaikh Mohammed, the alleged mastermind of the Sept. 11 attacks. But a direct al-Qaeda role in the 1993 attack hasn't been established.


I think USA Today's being a bit legalistic here...
Posted by: Fred Pruitt || 09/18/2003 00:11 || Comments || Link || E-Mail|| [6473 views] Top|| File under:
Southeast Asia
'Contrite' Bali bomber gets life in jail
Ali Imron, a 33-year-old Islamic teacher, was convicted of planning an act of terrorism which killed more than 200 people.
He was sentenced to life in prison. He could have faced the death penalty, but the court said it had taken into account Ali Imron's expression of regret. Two other men, including Ali Imron's brother Amrozi, have already been convicted and sentenced to death for their part in the Bali conspiracy.
Ali Imron had admitted to helping assemble one of the bombs which exploded in Bali on 12 October and driving a bomb-laden minivan to the site of the attack.
"Ali Imron has been found guilty in a legal and convincing manner of terrorism," said Judge Mulyani, who read out the verdict. The defendant had committed "an extraordinary crime and a crime against humanity", the judge said. What has set him apart from the other key suspects has been his expressions of remorse.


Played the "I'm sorry" card and won.


Judge Mulyani said Ali Imron "had felt guilt and has honestly expressed regrets". He was polite throughout the trial and had realized that the blast "was a mistake according to Islam", the judge said. Unlike the others, he has made no angry gestures or criticisms of the US, and has urged people not to follow in his footsteps.


This one listened to his lawyers.


For this reason, the prosecution had only asked for a sentence of 20 years in prison, rather than the maximum penalty of death.


Asked for 20 and got life. Should have got the wall, but I can live with life in a Indo slammer.
Posted by: Steve || 09/18/2003 8:56:39 AM || Comments || Link || E-Mail|| [6471 views] Top|| File under:
Suu Kyi recovering in hospital after operation: report
Burma's opposition leader Aung San Suu Kyi has been successfully operated on for gynaecological problems at a private hospital in the capital Yangon, Japan's Kyodo news agency has reported. Ms Suu Kyi was reportedly underwent a successful operation on her uterus at the private Asia Royal Hospital on Thursday morning.


Not sure we needed quite that much detail...

"This is not true," Reuters quoted hospital administration officer Myat Thu told as saying.


Oh. Okay. Then she didn't...

But a Yangon doctor told Reuters Ms Suu Kyi had entered the hospital. "It is quite true. I have friends who work at the hospital and they say she was there," the unnamed doctor said adding the ninth floor of the hospital had been sealed off on Wednesday and plainclothes security men were in the building.


Uhhh... I guess she did, then...

"There were arrangements for an operation on a VIP patient, but only authorised people could gain access," a second doctor told Reuters.


So how'd you know it was her? How'd you know what part of her got cut?

Burma's military rulers have kept Ms Suu Kyi, 58, at an undisclosed location since May 30, after a bloody clash between her convoy and government supporters in north of the country. The junta says she is being held in protective custody and has ignored an international calls for her release.


"We ain't giving her up. Keep harping on it, and we'll operate on her again!"
Posted by: Fred Pruitt || 09/18/2003 08:51 || Comments || Link || E-Mail|| [6461 views] Top|| File under:
Ali Imron gets life
An Indonesian court on Thursday sentenced Islamic militant Ali Imron to life in jail for planning the Bali bombings which killed 202 people last October. "We sentence the defendant... to the punishment of jail for life," said chief judge

Lilik Mulyadi

. Imron, 33, appeared calm when the sentence was read out but appeared to be frowning when two policemen later led him away. The sentence was heavier than the 20-year term sought by prosecutors but less than the maximum penalty of death which can be imposed in terror cases. Mulyadi said the defendant had committed "an extraordinary crime and a crime against humanity". However, the judge said Imron "had felt guilt and has honestly expressed regrets". He was polite throughout the trial and had realized that the blast "was a mistake according to Islam", the judge said.


Yeah. Sometimes ideas don't look so good after you've carried them out. Then, when you get caught, they look even worse...

One of Imron's lawyers,

Suyanto

, said the defense team will consider whether to appeal. They will have seven days to make their decision. Two other Bali bombing accused, including Imron's brother Amrozi, have been sentenced to death.
Posted by: Fred Pruitt || 09/18/2003 08:46 || Comments || Link || E-Mail|| [6459 views] Top|| File under:
DAP slams PAS support for suicide bombers
The Democratic Action Party has criticised remarks by Parti Islam SeMalaysia (PAS) president Abdul Hadi Awang supporting Muslim suicide bombers. DAP chairman Lim Kit Siang said on Tuesday that PAS was sending a wrong message to the world commemorating the anniversary of the Sept 11, 2001 terrorist attacks in the United States. He cited the remarks by the PAS chief as an example of the incompatibility of politics advocated by the party and its concept of an Islamic state. Datuk Seri Abdul Hadi also embraced Hamas and Islamic Jihad militant groups openly as brothers-in-arms.


That's because they think the same way. Glad to see not all Malaysians do. Of course, those who don't have just as much to fear from those who do as we do...
Posted by: Fred Pruitt || 09/18/2003 00:46 || Comments || Link || E-Mail|| [6461 views] Top|| File under:
Middle East
Hamas, police in shootout
Three people were wounded in a shoot-out between Palestinian security services and members of the radical Islamic group Hamas Thursday night, Palestinian sources said. According to a statement released by the Palestinian security ministry, the clash erupted in the wake of a kidnapping of a member of the security services allegedly by Hamas on Wednesday.


They won't do anything about the boomers, but grab one of their own and they take offense.


Sources at the main al-Shifa Hospital in Gaza City said three people had been shot, but would not say to which side they belonged.


"We can't tell the difference."


The ministry blasted Hamas for their alleged role in the kidnapping and said it was cracking down hard on suspects.
"This kidnapping is unacceptable, and we have arrested seven suspects who will be interrogated and eventually tried in the courts," it said.


"If they survive interrogation, that is."


It added that the alleged Hamas plot is "contrary to the interests of the Palestinian Authority and those of the Palestinian people, who need unity in the face of Israeli aggression".


"Ya, stick to killing the Jooo's. Leave us alone."
Posted by: Steve || 09/18/2003 3:44:41 PM || Comments || Link || E-Mail|| [6461 views] Top|| File under:
Home Front
Ex-IRA Thug Says He Pulled off 1993 Brinks Job
EFL:


Ten years after a Brink's depot was emptied at gunpoint of $7.4 million, a former rebel from Northern Ireland admits in a memoir that he masterminded the heist. Millar, who had served time in his homeland for a botched bombing, was convicted in 1994 along with an Irish-born priest, the Rev. Patrick Moloney, of stashing $2 million from the robbery in a New York City apartment.


Another holy man, they don't all wear turbans.


No one was convicted of the actual robbery - a Brink's guard was acquitted of carrying out an inside job - and no one can be charged now because the statute of limitations ran out five years later.


Which is why he can brag about it now.


The rest of the money from the nation's fifth largest armored-car holdup is missing. Investigators have said they suspect it was funneled to the Irish Republican Army.


It's called "midnight fund raising".


But Millar maintains the money was stolen a second time after he stashed it that night at the home of a friend of his purported accomplice - a man identified only as "Marco."


The fact that Miller is still breathing indicates that the IRA got their money, they're picky about that.


An FBI spokesman in Buffalo, Paul Moskal, declined to comment Thursday, but the chief investigator was skeptical of Millar's account of what happened to the missing loot. "That's a little far-fetched," retired FBI agent Dale Anderson told the Rochester Democrat and Chronicle.


I agree.


Millar's autobiography was published in Ireland this month by Galway-based Wynkin deWorde, which also published his first novel, "Dark Souls," in April. Millar, now 49, lives in Belfast with his wife and children.


I'm sure he's in demand on the literary cocktail circuit.


As a member of IRA's youth wing, Millar racked up a decade behind bars in Northern Ireland, in part for a botched bombing in 1976. Millar drew a five-year sentence for stashing the money from the heist, but was transferred to a Northern Ireland prison under a prisoner-exchange program in 1997 and released two months later.
Posted by: Steve || 09/18/2003 2:08:52 PM || Comments || Link || E-Mail|| [6459 views] Top|| File under:
Two 'Portland Seven' Brothers Plead Guilty
Two brothers who were among seven people in Portland accused of aiding terrorists pleaded guilty Thursday to charges of conspiring to help al-Qaida and the Taliban during the war in Afghanistan.


There you go again, pleading guilty. Didn't you get the memo?


Ahmed Bilal, 25, and his brother, Muhammad Bilal, 23, appeared before U.S. District Judge Robert Jones to formally enter their pleas. Jones had announced the plea agreement Wednesday.
The brothers also pleaded guilty to firearms charges in exchange for having the main charge of conspiracy to levy war against the United States dismisssed. Both face up to 14 years in federal prison. They had been accused of traveling with four other men to China shortly after the Sept. 11, 2001, terrorist attack in a failed attempt to enter Afghanistan and fight with the Taliban against U.S. forces.


They must be the only people who couldn't get into Afghanistan.


The plea agreement came less than a week after Attorney General John Ashcroft asked Jones to prevent the Portland defendants from viewing evidence used to obtain secret warrants that allowed the FBI to intercept conversations and bug the home of at least one of the seven defendants. Ashcroft cited national security concerns. The defense said it wanted to review the evidence before deciding whether to challenge the warrants on constitutional grounds.
In the plea deal, Ahmed Bilal agreed to a term of 10 to 14 years while his younger brother agreed to eight to 14 years.


I expect that they also agreed to spill their guts.


One other Portland defendant has pleaded guilty. Three have pleaded innocent, and the seventh person charged last year is a fugitive.
Jeffrey Leon Battle, Patrice Lumumba Ford and October Martinique Lewis are scheduled to go to trial Jan. 5. They have pleaded not guilty. At a recent hearing, Ford said he would never cooperate with the investigation and would not plead guilty. The seventh member of the group, Habis Abdulla al Saoub, is a fugitive the FBI thinks remains out of the United States. The agency is offering as much as $5 million for information leading to his arrest.
Posted by: Steve || 09/18/2003 1:52:08 PM || Comments || Link || E-Mail|| [6461 views] Top|| File under:
International
Former East European Presidents Blast Castro
The former presidents of three Eastern European countries have launched a campaign calling for the peaceful overthrow of Cuba's communist government.

In a letter sent to several leading newspapers internationally, Vaclav Havel of the Czech Republic, Lech Walesa of Poland and Arpad Goencz of Hungary said European countries should set up a fund to help opposition groups within Cuba.
The three, all of whom were dissidents when their countries were ruled by communist regimes, said President Fidel Castro's regime was "at its last gasp" and compared its situation to Eastern Europe in the late 1980s.
Facing an economic downtown and growing discontent, the Cuban Government in March arrested 75 members of opposition groups.
But the former presidents said in their letter that the dissident movement had not been adversely affected.
"The internal opposition is getting stronger, it has not been brought to its knees by the police round-up last March, times are changing, the revolution is getting old and the regime is getting nervous," they said.
"Fidel Castro knows well that one day the revolution will die with him."

Embargo attacked

The letter said that European governments were being too soft on Cuba.
"Europe ought to make it unambiguously clear that Fidel Castro is a dictator, and that for democratic countries a dictatorship cannot become a partner until it commences a process of political liberalisation," it said.
It also called for a "Democratic Cuba Fund" to support civil society which should be "ready for immediate use in the event of political change".
But it attacked the United States trade embargo, saying that this was allowing Mr Castro to shift the blame for the difficult economic situation.
Europe and the US should seek a common policy on Cuba, the former leaders added.
Posted by: rg117 || 09/18/2003 12:04:05 PM || Comments || Link || E-Mail|| [6457 views] Top|| File under:
Africa: North
Islamic extremists kill 9 soldiers in Algeria
Nine soldiers were killed by Islamic extremists at Oued Djemaâ in the Aïn Defla region, 140 kilometres (85 miles) east of the capital Algiers, newspaper reports said Thursday. The soldiers were operating in the mountainous sector on Wednesday when their progress was halted by homemade bombs and they came under fire from suspected members of the hardline Armed Islamic Group (GIA). Their attackers stole their weapons before fleeing into a neighbouring forest, the reports said.


The Algerian army really needs to work on not walking into ambushes, this happens way too often.


The latest victims take the number of people killed this month in violence involving Islamic militants to at least 12, according to estimates based on officials and press reports.


Must be a slow month.
Posted by: Steve || 09/18/2003 11:33:43 AM || Comments || Link || E-Mail|| [6459 views] Top|| File under:
Home Front
Why the Donkeys hate Dubya
Bill Moyers may have his politics, but his deferential demeanor and almost avuncular television style made him the Mr. Rogers of American politics. So when he leaves his neighborhood to go to a "Take Back America" rally and denounces George W. Bush's "government of, by and for the ruling corporate class," leading a "right-wing wrecking crew" engaged in "a deliberate, intentional destruction of the United States way of governing," you know that something is going on.


Moyers is the stone calling the down-feather hard.


That something is the unhinging of the Democratic Party. Democrats are seized with a loathing for President Bush — a contempt and disdain giving way to a hatred that is near pathological — unlike any since they had Richard Nixon to kick around. An otherwise reasonable man, Julian Bond of the N.A.A.C.P., speaks of Bush's staffing his Administration with "the Taliban wing of American politics." Harold Meyerson, editor at large of The American Prospect, devotes a 3,000-word article to explaining why Bush is the most dangerous President in all of American history — his only rival being Jefferson Davis.


But they try to defend the Taliban.


The puzzle is where this depth of feeling comes from. Bush's manner is not particularly aggressive. He has been involved in no great scandals, Watergate or otherwise. He is, indeed, not the kind of politician who radiates heat. Yet his every word and gesture generate heat — a fury and bitterness that animate the Democratic primary electorate and explain precisely why Howard Dean has had such an explosive rise. More than any other candidate, Dean has understood the depth of this primal anti-Bush feeling and has tapped into it.


tap tap tap



Whence the anger? It begins of course with the "stolen" election of 2000 and the perception of Bush's illegitimacy. But that is only half the story. An illegitimate President winning a stolen election would be tolerable if he were just a figurehead, a placeholder, the kind of weak, moderate Republican that Democrats (and indeed many Republicans) thought George Bush would be, judging from his undistinguished record and tepid 2000 campaign. Bush's great crime is that he is the illegitimate President who became consequential — revolutionizing American foreign policy, reshaping economic policy and dominating the political scene ever since his emergence as the post-9/11 war President.


They dread a Republican with the urge to stop the Bad Guys™


Before that, Bush could be written off as an accident, a transitional figure, a kind of four-year Gerald Ford. And then came 9/11. Bush took charge, declared war, and sent the country into battle twice, each time bringing down enemy regimes with stunning swiftness. In Afghanistan, Bush rode a popular tide; Iraq, however, was a singular act of presidential will.


But Iraq was sympathetic to the terrorists.


That will, like it or not, has remade American foreign policy. The Bush Revolution in Foreign Policy is the subtitle of a new book by two not very sympathetic scholars, Ivo Daalder and James Lindsay. The book is titled America Unbound. The story of the past two years could just as well be titled Bush Unbound. The President's unilateral assertion of U.S. power has redefined America's role in the world. Here was Bush breaking every liberal idol: the ABM Treaty, the Kyoto Protocol, deference to the U.N., subservience to the "international community." It was an astonishing performance that left the world reeling and the Democrats seething. The pretender had not just seized the throne. He was acting like a king. Nay, an emperor.


"Iconoclast!"


On the domestic front, more shock. Democrats understand that the Bush tax cuts make structural changes that will long outlive him. Like the Reagan cuts, they will starve the government of revenue for years to come. Add to that the Patriot Act and its (perceived) assault on fundamental American civil liberties, and Bush the Usurper becomes more than just consequential. He becomes demonic.


A mendacious ass-ault to throw a wrench in the Republican works.


The current complaint is that Bush is a deceiver, misleading the country into a war, after which there turned out to be no weapons of mass destruction. But it is hard to credit the deception charge when every intelligence agency on the planet thought Iraq had these weapons and, indeed, when the weapons there still remain unaccounted for. Moreover, this is a post-facto rationale. Sure, the aftermath of the Iraq war has made it easier to frontally attack Bush. But the loathing long predates it. It started in Florida and has been deepening ever since Bush seized the post-9/11 moment to change the direction of the country and make himself a President of note.
He's anti-abortioninfanticide, he's a Republican, and he's pro-free-speech. That's three counts they have against him.
Which is why the Democratic candidates are scrambling desperately to out-Dean Dean. Their constituency is seized with a fever, and will nominate whichever candidate feeds it best. Political fevers are a dangerous thing, however. The Democrats last came down with one in 1972--and lost 49 states.


Watch out with that comparison.
Posted by: Katz || 09/18/2003 10:57:41 AM || Comments || Link || E-Mail|| [6467 views] Top|| File under:
American Muslim Council figure is charged with federal terrorist finance crimes
EFL:


The "moderate" image of some high-profile US Muslim groups continues to collapse as the Senate steps up hearings on Islamist terror networks inside the United States and as federal investigators find increasing alleged connections to terrorism. In recent days, former officials of the Council on American-Islamic Relations (CAIR) have pleaded guilty to terrorism-related charges. Now, the Wall Street Journal reports that senior figure in the American Muslim Council (AMC) - which an FBI spokesman had previously characterized as one of the most "mainstream" Muslim groups in the country - has been held since June as a major player in the financing of international terrorism. That senior terrorist figure is AMC advisory board member Soliman Biheiri, an Egyptian whom a federal prosecutor says "came here as the Muslim Brotherhood's financial toehold in the US." The goal is to spread a global Islamic theocracy. The Muslim Brotherhood, according prosecutors, spawned both

al Qaeda

and Hamas.
"The case of Soliman Biheiri has become the spearhead of a two-year investigation into whether Islamic activists and their wealthy Saudi backers assembled an empire of dozens of well-funded businesses and charities in this country to support terrorists and their causes," according to the Wall Street Journal. "The Justice Department says those elements converged around Mr. Biheiri, head of a now-defunct New Jersey investment firm who has been charged with immigration fraud and held in US custody since mid-June." Significantly, Rove and the Republican activist, Grover Norquist, have ignored warnings from national security experts that the organizations they were courting, including CAIR and the AMC, were tied to terrorists. Both have been behind a barrage of attacks on the Justice Department's fight against domestic terrorism and against Attorney General John Ashcroft personally - this as Norquist's group, the Islamic Institute, takes hundreds of thousands of dollars a year from a Wahhabi regime in the Persian Gulf.


They still think (publicly) that CAIR and AMC are "moderate" muslim groups they can work with.


Both Rove and Norquist reportedly are behind an effort to pressure President Bush to slow down the war against the terrorists, called the "No More War in '04" strategy.


Humm, I haven't seen any evidence of this, it may be a figment of the extreme far, far right's imagination.
Posted by: Steve || 09/18/2003 10:10:54 AM || Comments || Link || E-Mail|| [6463 views] Top|| File under:
Middle East
Arafat to Israelis: 'Aren't you ashamed?'
Palestinian leader Yasser Arafat has told Israelis they should be ashamed of themselves for wanting him dead.
"A decent loving father like me? despicable! Now get on that bus, don't mind the boomer in the trench coat....c'mon, we don't have all hudna day"In response to Israel's decision to "remove" him, Mr Arafat, 74, has launched a media offensive with a series of interviews.


MTV, Home and Garden Channel, Actor's Playhouse...


"Aren't you ashamed of yourselves?" Mr Arafat said in Israel's Yedioth Ahronoth newspaper, referring to its recent poll which found 37 per cent of Israelis favoured killing him and 23 per cent wanted him exiled.


"er....no?"


Israel's right-wing government accuses Mr Arafat of stirring violence during an uprising for independence that began in September 2000. He denies this.

Then his lips fell off


On Tuesday, the US vetoed a UN Security Council resolution demanding Israel not act against Mr Arafat, saying it lacked references to suicide bombings in Israel.

He shrugged off the veto and said is "not the first veto against the Palestinians and will not be the last."

However, there are fears that Israel could see the US move as a licence to kill him.

Mr Arafat called on Israel to halt its military crackdown to help re-establish a ceasefire that was called off last month after Israel killed a Hamas leader in Gaza.

The death followed a suicide bus bombing in Jerusalem that killed 23 people.

Yesterday, Mr Arafat he is ready to fight to the death should Israel tried to expel or kill him.

Pointing to his machinegun lying on the floor of his semi-demolished headquarters, he said: "I am a Palestinian soldier. I will use my gun to defend not only myself but also defend every Palestinian child, woman and man and to defend the Palestinian existence."


and they should be ashamed ??Bwahahahahah


Meanwhile, Israeli soldiers have shot dead Jihad Abu Swerah, 34, a senior member of Hamas's armed wing, when they came under attack during a raid in the Nusseirat refugee camp in the central Gaza Strip.


heh heh heh
Posted by: Frank G || 09/18/2003 8:55:20 AM || Comments || Link || E-Mail|| [6467 views] Top|| File under:
Africa: Southern
Zim: Impact of Economic Crisis On Agriculture
Zimbabwe's major fertiliser companies say they may not be able to supply the country with desperately needed agricultural inputs, unless government addresses problems such as the shortage of foreign currency. Production in Zimbabwe's agricultural sector hit an all-time low this year and the slump in output of Southern Africa's former bread-basket - which has been blamed on the government's fast-track land resettlement programme, erratic weather and the impact of HIV/AIDS - could worsen, fertiliser producers of have warned.


Okay. Who's surprised? Raise your hand...

The major national seed supplier, Seedco, had a more positive outlook, saying it had 1.9 million mt of seed, 91 percent of the country's annual seed needs of 2,1 million mt. But the company warned that the critical shortage of fertiliser may scuttle attempts at an agricultural revival, in a country where 80 percent of farming activities depend on availability of the inputs required for various types of soil conditions. The Zimbabwe Farmers Union had previously warned that inflationary pressures were having an extremely negative impact on the ability of farmers to access agricultural inputs.
Posted by: Fred Pruitt || 09/18/2003 08:41 || Comments || Link || E-Mail|| [6463 views] Top|| File under:
International
Terrorism Shifts Attention From Civilians in Conflicts - Oxfam
The international community's focus terrorism has led donors to lavish aid on countries such as Afghanistan and Iraq, while neglecting the plight of civilians caught up in less strategic conflicts such as Liberia and Burundi, Oxfam said on Tuesday.


That's why Afghanistan is... uhhh... thriving?

It said in a report titled "Beyond the Headlines: an agenda to protect civilians in neglected conflicts," that the focus on international terrorism and weapons of mass destruction since the suicide attacks on New York on 11 September 2001 had left civilians trapped in the world's forgotten conflicts more vulnerable than before. Oxfam said rebels and governments alike had been terrifying civilians for years in too many civil wars. For decades these had caused much more death and destruction than terrorism. Oxfam complained that international humanitarian law was inadequately enforced by the international community in most of the world's 42 conflicts and the suffering of civilians continued unabated. The UK-based relief agency cited the civil war in Liberia as one case where armed attacks on civilians by both government and rebel forces had become commonplace over the past four years. Displaced people, who had been forced to leave their homes by the fighting, were particularly vulnerable to harrassment by gunmen, it noted. A general climate of heightened fear and insecurity in Liberia had been heightened by the abduction and killing of civilians and aid workers. Oxfam said those marched off at gunpoint were often men and youths who were in turn forced into military service for the warring parties.


They, in turn, got to march other fellows off to join the rebels or the gummint forces. Once they get the ladies' underwear, they're lost...

In June and July this year, more than 200,000 people fled from the outskirts of Monrovia to the city centre as rebels overan camps for displaced people on the outskirts of the city and advanced into its western suburbs. The violence killed over 1,000 people in less than two months, OXFAM said, adding that up to 50,000 people were left sheltering in the national sports stadium where sanitation was a huge problem. Latrines were overflowing and people were living in total darkness in rooms packed with bodies.


We noticed that. Oxfam appears to be imposing an obligation on third parties to clear up messes where we have no strategic interest. That's a fine thing, if we have the time and resources to devote, but if we don't, the parties actually involved seem to have an obligation to conform to some sort of norms. Holding them accountable has been a theoretical task of the UN for the past 50 years or so — not that they have what you'd call a stellar success rate...

Oxfam complained that donor governments had diverted their humanitarian aid to strategic countries away from many of the people who most needed their assitance. This had undermined the independence and impartiality of humanitarian aid, it stressed.


On the other hand, they've been doing a much better job of protecting their own citizens from senseless violence perpetrated by Islamists. You put your money where it's going to give you the most return...

Oxfam pointed out that nearly half of all the funds given by donor governments in 2002 to the UN's 25 humanitarian appeals went to just one country, Afghanistan. It admitted that Afghanistan was a desperately poor place, but noted that it was also top of the list of priorities in the "war on terror".


"That's a point against it, of course..."

The remaining 24 countries had to struggle by on what was left, Oxfam said, noting that this pattern of unequal funding recurred year after year.
Posted by: Fred Pruitt || 09/18/2003 08:38 || Comments || Link || E-Mail|| [6465 views] Top|| File under:
Africa: West
Uneasy Calm in Guinea Bissau
Barely 32 hours after the military coup that ousted President Kumba Yala of Guinea-Bissau, normalcy is gradually returning to the country with human and vehicle traffic now on the streets of major cities. Yesterday the new military leader, General Verissimo Correia Seabre, held talks with leaders of political parties and other groups.


"Lookee here, youse guys! I'm in charge here!"
"Hokay."

Subsequently, soldiers headed back to their barracks while the international airport is expected to re-open soon.


Once the airport's open, CNN and BBC will show up and we'll learn what George Bush, Tony Blair, and Dick Cheney did to cause this. No doubt the whole thing was engineered in the Halliburton board room...

Several African countries including Nigeria, Senegal and South Africa, as well as the United Nations and Portugal, have condemned the coup. But there is said to be relief among many ordinary people in Bissau that President Kumba Yala is gone. The deposed president was often criticised for his erratic leadership.


"Every night, the same thing. Y'try to get to sleep, and there's the president, howling at the moon!"

Seabre, the new military leader, said he will remain leader until elections are organised in the West African state. The military authorities said the meetings are part of efforts to establish a transitional, civilian-led government. The coup leaders said they are planning to set up a transitional government to include "all national political orientations".


"Except for Mister President's, of course..."

But in a telephone call with the president of neighbouring Senegal, the army chief of staff was urged to hand power back to the country's elected president. President Abdoulaye Wade said that the African Union would not recognise whatever government General Seabre planned to instal and asked him to "devolve power back to President Kumba Yala".


"Sets a bad precedent, y'know. Not that we expect anything like that to happen here in Senegal, mind you..."

A communique from the army said the deposed president would be transferred on Monday from Bissau's main army barracks to his private residence.


"Ngongo! Lock him in his room and don't let him come out! And no teevee!"

President Yalla dissolved the government last November, promising new elections but the polls have been postponed four times since. Guinea-Bissau is one of the poorest countries in the world and has been beset by food shortages and strikes. It has never really recovered from an army revolt and then a war in the late 1990s.


But having an army coup and maybe a war now should fix it right up...

The secretary general of the United Nations, Mr.

Kofi Annan

, said in June that the country was embarking on a downward course. The Organisation of West African States recently said it was worried, not least by the silencing of political opponents of the president.


Brilliant. That's why they made Kofi secretary-general...
Posted by: Fred Pruitt || 09/18/2003 08:24 || Comments || Link || E-Mail|| [6459 views] Top|| File under:
Latin America
Jailed Peru Rebel Chief Lays Down Arms
That's easier to do when you're in jail, isn't it?


The imprisoned leader of a Peruvian rebel group that was once involved in a lengthy hostage drama says his group has given up armed conflict and now wants to become a political movement.


Since they're all dead or in jail.


In an interview published in Wednesday's Peru21 newspaper, Victor Polay acknowledged that the Tupac Amaru Revolutionary Movement has been defeated. ``The moment has arrived for the MRTA to actively join the political fight, within the framework of democracy,'' said Polay, using the group's initials in Spanish.


Sure, no probs, once you finish your life sentence.


He said he would like authorities to grant amnesty to imprisoned MRTA guerrillas. ``I hope there will be a political way out for my companions, the majority of them young people who have been in prison for an average of 12 years,'' he said.


"They were just impressionable kids trying to hook up with girls!"


The Cuba-inspired Tupac Amaru Revolutionary Movement, along with the larger Shining Path, helped plunge Peru into chaos in the 1980s and early 1990s.


Che was Cuba-inspired too, right up to the moment he bought the farm in Bolivia.


The MRTA grabbed the world's attention in December 1996 when 14 of its members seized the Japanese ambassador's residence during a cocktail party and held 72 hostages for four months. A raid by army commandoes freed 71 of the captives but left one hostage and all the guerrillas dead.


Condolences to the family of the dead hostage. Guerrillas got what they deserved.


Polay was first captured in 1989, but escaped in a prison break a year later. Police recaptured him in 1992.


This guy isn't much good at anything, is he?
Posted by: Steve White || 09/18/2003 1:16:41 AM || Comments || Link || E-Mail|| [6462 views] Top|| File under:
Middle East
Hamas fighter killed by Israeli assassins
Fierce fighting erupted in Gaza as an Israeli assassination squad and helicopter gunships targeted and killed a senior Hamas member.


"Another one bites the dust..."

Jihad Abu Swerah, from the Izz-el-deen al-Qassam armed wing of Hamas died during the raid on a Hamas stronghold in the central Gaza Strip during the early hours of Thursday.


If the deader's named "Jihad" it's extra promotion points...

The helicopter gunships fired atleast three missiles into his home killing him and injuring innocent bystanders.


The carnage among the baby ducks was particularly horrible...

The raid was the latest in an aggressive series of Israeli moves which further shatter the peace process in the region.


The peace processor's unplugged, Mahmoud...

Observers say the Israeli clamp down on Palestinian militants is destroying the US-backed "road map" for peace.


Ummm... Hamas did that, when they boomed the bus...

Ambulance medics said Jihad Abu Swerah, 34, was killed and his elderly father was wounded in the missile strike.
The helicopter gunships were called in to back up a small contingent of Israeli troops who came under a fierce resistance attack from Palestinian grenade and automatic weapons fire. The terrified soldiers had surrounded Swerah's home early on Thursday during a mission to arrest him and were caught by surprise ambush. The fighting was among the heaviest confrontations between Israeli forces and Palestinian gunmen in the Gaza Strip in months. The helicopters fired three missiles at the house during the gun battle, camp residents said. Ambulances that arrived at the scene after Israeli forces withdrew found the body of Swerah in the rubble of the house.


Could that be why they fired the missiles?

An Israeli military official said three soldiers were wounded when they came under "massive fire" during "a pinpoint operation" in the Gaza Strip.
Posted by: Fred Pruitt || 09/18/2003 00:27 || Comments || Link || E-Mail|| [6499 views] Top|| File under:
Syria-Lebanon
Syria conditions ties with US
Syria is ready to cooperate with the United states if Washington's demands are "logical and realistic," Foreign Minister Faruq al-Shara said Tuesday, responding to a new warning by US Secretary of State

Colin Powell

.


Interesting concepts, when it comes to Arab interpretation of same...

On Monday, Powell said Washington needed more "forceful" cooperation from Syria if Damascus wanted good relations with the United States and the new post-Saddam Iraq. "The American demands are very numerous, but Syria is ready to cooperate if these demands turn out to be logical and realistic," Shara said during a press conference with visiting EU external relations commissioner Chris Patten. "Syria will be at the head of countries that cooperate with the United States if the (American) demands come within the framework of international legality, in favor of the unity of Iraq and with a view to finding a just solution to the (Arab-Israeli) conflict," he added.


Bet that doesn't include stopping the flow of gunnies into Iraq...

The US congress is to begin to debate Tuesday the Syrian accountability act, on the grounds that Damascus had fallen short of the required cooperation since Powell visited there in May. Speaking in Kuwait Monday, Powell said: "I made it clear to Syria, if they wanted to have good relations with the US and good relations with the liberated Iraq, they should do everything they could to make sure that the wrong sort of people (do not) cross the border to cause trouble in Iraq, and help US find records and bank accounts for the former (Iraqi) regime in Syrian banks."
Posted by: Fred Pruitt || 09/18/2003 00:20 || Comments || Link || E-Mail|| [6460 views] Top|| File under:
Middle East
Arafat calls for truce
Palestinian leader

Yasser Arafat

has called for a truce between Israel and the Palestinians.
In an interview with Israeli television, he said all the world wants peace for the good of the Middle East and future generations of both peoples. Earlier President Arafat said he was willing to die as a martyr and will use his machine-gun to defend himself if Israeli troops try to exile or assassinate him.


"You'll never take me alive, coppers!... Ummm... You want to, don't you?"

Israel touched off an international outcry last week by announcing it had decided to remove Mr Arafat, following two suicide bombings that killed 15 Israelis. Israel blames Mr Arafat for fomenting attacks in the three-year-old uprising for statehood. He denies the allegation and instead blames Israel for the violence.
Meanwhile, Mr Arafat says the United States veto of a United Nations resolution demanding Israel not harm or expel him will only encourage Israeli policies against all Palestinians. While some Palestinian officials now fear Israel will see the US veto as a licence to kill Mr Arafat, the Palestinian leader says he is not concerned. "The new veto will not shake our Arab nation, and will not shake the Palestinian people," he said. "We have challenged other vetos, and we have challenged these vetos since the Zionist conference. This land is not without people, and we will continue challenging them, and the mountain will not be shaken."
Posted by: Fred Pruitt || 09/18/2003 00:11 || Comments || Link || E-Mail|| [6459 views] Top|| File under:
Who's in the News
45
[untagged]
Bookmark
E-Mail Me
The Classics
The O Club
Rantburg Store
The Bloids
The Never-ending Story
Thugburg
Gulf War I
The Way We Were
Bio
Merry-Go-Blog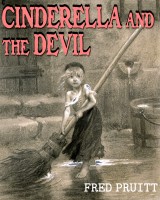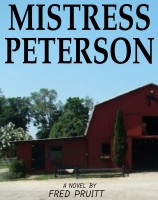 On Sale now!


A multi-volume chronology and reference guide set detailing three years of the Mexican Drug War between 2010 and 2012.

Rantburg.com and borderlandbeat.com correspondent and author Chris Covert presents his first non-fiction work detailing the drug and gang related violence in Mexico.

Chris gives us Mexican press dispatches of drug and gang war violence over three years, presented in a multi volume set intended to chronicle the death, violence and mayhem which has dominated Mexico for six years.
Click here for more information


Meet the Mods
In no particular order...


Steve White
Seafarious
Pappy
lotp
Scooter McGruder
john frum
tu3031
badanov
sherry
ryuge
GolfBravoUSMC
Bright Pebbles
trailing wife
Gloria
Fred
Besoeker
Glenmore
Frank G
3dc
Skidmark
Alaska Paul



Better than the average link...



Rantburg was assembled from recycled algorithms in the United States of America. No trees were destroyed in the production of this weblog. We did hurt some, though. Sorry.
35.172.217.174

Help keep the Burg running! Paypal: