-War on Police-
Police Shooting of Suspect Charging Officer Armed with A Knife Sets Off Rioting In Lancaster Pennsylvania.
RedState


Earlier on Sunday afternoon a Lancaster Police Department Officer shot and killed a black suspect who was charging at him with a knife over his head.


A classic case of "hands up, don't shoot"?


The officer had been called to a "domestic disturbance". When he arrived a woman was standing just inside the front door of the "townhouse" with the glass door closed. She opened and saw the officer who was walking up from the sidewalk. There were 4 steps up from ground level up to the front door. The officer can be heard saying to the woman "Where'd he go?" As the woman opens the door and begins to exit, the officer tells her to "Get back, get back." As she does so a tall black man exits the front door and comes down the steps as the officer retreats. The black man is holding a large kitchen knife above his head and begins charging towards the officer. The officer defends himself from attack by shooting the suspect from a distance of 5-8 feet, killing him.

The incident was captured on the officer's body cam video:

...Further information coming out tonight is that the dead subject, Richardo Munoz, seems to have been known to law enforcement, and has stabbed people in the past.

...BLM is protesting at the Lancaster Police station tonight over the death of Ricardo Munoz — another standout citizen wrongfully gunned down by lawless police in the prime of his life. We'll never know what worthwhile contributions to society he might have made.
The officer was responding to a call that 27-year-old Ricardo Munoz was becoming aggressive with his mother and was attempting to break into her house, the Lancaster City Bureau of Police said. After the officer responded to the call at 4:15 p.m., bodycam footage released by the department shows a woman fleeing the house while Munoz is yelling inside, the district attorney's office said in a statement.

The video then shows Munoz running out of the house holding a knife before the officer shoots him several times and the 27-year-old falls to the ground. He was pronounced dead at the scene.

The officer has been placed on leave, according to a statement from Lancaster mayor Danene Sorace and the district attorney's office said the shooting is under investigation to determine if the officer's use of force was justified.

People assembled outside a police station after the shooting, with some damaging a police vehicle and others throwing bricks. Rioters also threw glass bottles, gallon jugs filled with liquid and parts of plastic road barricades at officers. Officers used tear gas and rubber bullets to break up the crowd after demonstrators "failed to follow the instructions."
Posted by: g(r)omgoru || 09/14/2020 03:49 || Comments || Link || E-Mail|| [6502 views] Top|| File under: Antifa/BLM
Afghanistan
Taliban Raid Security Post in Kapisa, Kill 5
[KhaamaPress] At least five

Afghan cops

killed after the Taliban

...the Pashtun equivalent of men...


bully boy

raided a local security post in Tagab district of Kapisa late Saturday night, provincial authorities confirmed.

Abdul Shaiq Shorish,

front man

for the local police, said the armed Taliban raided a security post in Tagab district of Kapisa province at around 9pm local time.

The battle between the Afghan forces and the Taliban continued until 3am Sunday morning, killing at least five Afghan security officers, including the head of the post.

Seven further security forces injured during the shootouts, according to the

front man

.

The arm battle did not inflict any casualty to the local residents, he added.

The Taliban did not immediately commented on the incident, while the officials said they were battered in the battlefield.

The attack came at a time Afghan government and the Taliban delegation met in Doha earlier that day to settle a peace agreement in Afghanistan.
Posted by: trailing wife || 09/14/2020 00:45 || Comments || Link || E-Mail|| [6495 views] Top|| File under: Taliban
Logar Clashes Claim 4 People Uprising Forces
[KhaamaPress] At least four People's Uprising Forces were killed during clashed with the Taliban

...mindless ferocity in a turban...


Lions of Islam

in

Pashtun-infested Logar

province, local authorities confirmed.

Dedar Lung,

Pashtun-infested Logar

Governor, said the

festivities

begin in Pul Matani area of Pul Alam city in

Pashtun-infested Logar

province.

The Taliban raided PUF post in the area at late Saturday night, which killed at least four uprising forces and

maimed

further a number.

The battle, which lasted a few hours, has been warded off after security forces were deployed at the scene.

Taliban did not immediately comment on the incident.



Pashtun-infested Logar

is considered one of the most insecure provinces, where armed Taliban have active influences in some cities.
Posted by: trailing wife || 09/14/2020 00:45 || Comments || Link || E-Mail|| [6472 views] Top|| File under: Taliban
Europe
Switzerland: Draft anti-terrorism law sets 'dangerous precedent', rights experts warn
[UN News] The draft legislation, currently before the Swiss Parliament, expands the definition of terrorism and no longer requires the prospect of any crime at all, they said, in a plea for a last-minute reversal by legislators.

Citing international standards, the experts defined terrorism as the intimidation or coercion of populations or governments through violence that causes death or serious injury, or the taking of hostages.

Under the bill, "terrorist activity" may encompass even lawful acts aimed at influencing or modifying the constitutional order, such as legitimate activities of journalists, civil society and political activists.

"Expanding the definition of terrorism to any non-violent campaign involving the spreading of fear goes far beyond current Swiss domestic law and violates international standards", said the experts, all of whom were appointed by the UN Human Rights Council.

"This excessively expansive definition sets a dangerous precedent and risks serving as a model for authoritarian governments seeking to suppress political dissent including through torture and other cruel, inhuman or degrading treatment or punishment."

Other sections of the draft law have also raised concerns, such as those giving the federal police extensive authority to designate "potential terrorists" and to decide preventive measures against them.

EXPERTISE DECLINED
The rights experts had earlier written to the Swiss authorities, expressing their concerns about the incompatibility of the bill with human rights and international best practices in counter-terrorism. However, no changes were implemented.

"While we recognize the serious security risks posed by terrorism, we very much regret that the Swiss authorities have declined this opportunity to benefit from our technical assistance and expertise on how to combine effective preventive measures with respect for human rights", they said.

 The experts called on Swiss parliamentarians to keep in mind their country's traditionally strong commitment to human rights, urging them to reject a law which "is bound to become a serious stain on Switzerland's otherwise strong human rights legacy."
Posted by: Besoeker || 09/14/2020 06:13 || Comments || Link || E-Mail|| [6511 views] Top|| File under:
Driver stabbed in German town in possible terror attack
[IsraelTimes] Police say 'an Islamist background cannot be ruled out' after reports suspected assailant shouted 'holy shit! Allahu akbar' during stabbing.

An assailant stabbed the driver of a car in western Germany early Sunday and

Sherlocks

weren't ruling out an Islamic

bully boy

motive for the attack, police said. Two men, including the suspect, were arrested.

Shortly after midnight, the attacker opened the door of a car that was driving slowly through Stolberg, near Aachen and close to the Belgian border, police said on Twitter.

He stabbed the driver, who sustained wounds to the arm and later underwent an operation. Police said the injuries weren't life-threatening.

They said police in the regional hub of Cologne

...the largest city in North Rhine-Westphalia and the fourth populated city in Germany....
took over the case "because an Islamist background cannot be ruled out."

They wouldn't confirm or deny reports in the Bild and Aachener Zeitung newspapers that the assailant shouted "holy shit! Allahu akbar," or "God is great" in Arabic.

On Sunday evening, two men — the 21-year-old suspect and another man, age 26, who was in a car with him — were detained in Stolberg, a statement from police and prosecutors said. It added that both men as well as a police officer

were maimed

during the arrest.
The suspect and an associate were later detained by police on Sunday afternoon close to the scene of the incident, with a police officer being injured during the arrest. Although police have stated that the victim and suspect were known to each other,

Sherlocks

announced that the suspect had been on a terrorism watchlist and that they were not ruling out an Islamic

krazed killer

motive.

Further police operations are possible in the Stolberg area in the near term.


Posted by: trailing wife || 09/14/2020 00:36 || Comments || Link || E-Mail|| [6519 views] Top|| File under: Salafists
Iraq
Kadhimi orders Iraqi forces to fortify border with Syria: spokesperson
[Rudaw] Iraq's prime minister has ordered the armed forces to tighten security on the border with Syria to prevent infiltration of Islamic State
...formerly ISIS or ISIL, depending on your preference. Before that they were al-Qaeda in Iraq, as shaped by Abu Musab Zarqawi. They're really very devout, committing every atrocity they can find in the Koran and inventing a few more. They fling Allah around with every other sentence, but to hear western pols talk they're not really Moslems....
(ISIS)

murderous Moslems

into the country ahead of planned military operations along the border.



According to an intelligence assessment by the Center for Global Policy in May, ISIS has 3,500 to 4,000 active and 8,000 inactive militants in Iraq.

"The commander-in-chief of the armed forces, Mustafa al-Kadhimi, directed [Iraqi security forces] to focus on protecting the border areas with Syria, arbitrating them, and heavily fortifying them, in addition to continuing with specific operations based on intelligence information and intelligence efforts," Yehia Rasool, military spokesperson for Kadhimi, told state media on Sunday.

The 605-kilometre long frontier is secured by three branches of Iraqi security forces: the army, Popular Mobilization Forces [PMF, known as Hashd al-Shaabi in Arabic], and border security units, Rasool explained. The different forces have already constructed "many military fortifications" on the border, including trenches, observation towers, setting up cameras, and positioning heavy weapons.

ISIS was declared territorially defeated in Iraq in December 2017 and in Syria in March 2019. The group has, however, continued to wage a low intensity insurgency in both countries, exploiting security vacuums between rival forces.

Iraq's disputed territories, which Erbil and Baghdad have long contested, and some western Sunni-majority regions including Anbar, have seen a recent uptick in ISIS activities, including bombings, ambushes, kidnappings, extortion, and arson.

According to an intelligence assessment by the Center for Global Policy in May, ISIS has 3,500 to 4,000 active and 8,000 inactive

murderous Moslems

in Iraq.

The recent wave of ISIS attacks comes as the US and the international anti-ISIS coalition draw down and consolidate their missions in both Iraq and Syria.

Coalition forces have been in Iraq since 2014 to train and advise Iraqi and Kurdish forces in the fight against ISIS. Over the border, they have also been partnered with the Kurdish-led Syrian Democratic Forces (SDF). Now the coalition believes ISIS has been degraded to such a point that foreign troops are able to reduce their commitments and hand over control to local forces. Some coalition troops have also been redeployed to their home countries to help with domestic responses to the coronavirus (aka COVID19 or Chinese Plague)

...the twenty first century equivalent of bubonic plague, only instead of killing off a third of the population of Europe it kills 3.4 percent of those who notice they have it. It seems to be fond of the elderly, especially Iranian politicians and holy men...
pandemic.

The coalition has handed over control of eight military bases to the Iraq Security Forces (ISF) this year.

The reduced military supervision could present ISIS remnants in Iraq and Syria with a unique opportunity to launch more frequent attacks and expand their influence, particularly in Iraq's disputed territories. Jabar Yawar, secretary general at the Ministry of Peshmerga Affairs, warned in April that the ISIS resurgence has been underway for some time.

"According to our data, the group increased its activities in 2018 and 2019, especially in Kurdistani areas outside of the Kurdistan Region administration, including Diyala, Hamrin, Kirkuk,


... a thick stew of Arabs, Turkmen, Kurds, and probably Antarcticans, all of them mutually hostile most of the time...


Tuz Khurmatu, and Qarachogh. In Qarachogh, they even established bases," Yawar told Rudaw.

There were more than 400 ISIS-claimed or suspected attacks in Iraq between April and June according to a recent Pentagon Inspector General report, up from the 250 attacks recorded in the first three months of 2020.

Most frequently hit was the eastern Iraqi province of Diyala, where the Pentagon reported 150 of the quarter's attacks had taken place. Other attacks were reported in the provinces of Kirkuk, Anbar, Nineveh, and Salahaddin.
Posted by: trailing wife || 09/14/2020 00:00 || Comments || Link || E-Mail|| [6499 views] Top|| File under: Govt of Iraq
Israel-Palestine-Jordan
Jewish terrorist gets three life sentences for Duma attack
[JP] The Lod District Court on Monday sentenced Amiram Ben Uliel to multiple life sentences based on his conviction in the terror arson murders of the Palestinian Dawabshe family.
The July 2015 attack killed 18-month-old Ali and his parents, Sa'ad and Riham, and destabilized Israeli-Arab relations throughout the region.

Ben Uliel was convicted by the court on May 18, and the court dismissed an unusual final attempt last week to overturn the verdict based on new evidence.

The defense has vowed to appeal to the Supreme Court saying the district court wrongfully accepted some of Ben Uliel's confessions given post alleged torture by the Shin Bet.

Ben Uliel's legal team, led by Asher Ohayon, had asked for leniency, but given a triple murder conviction was pessimistic going into Monday's hearing.

In May, judges Ruth Lorch, Tsvi Dotan and Dvora Atar also convicted Ben-Uliel of two separate counts of attempted murder and two separate counts of arson, but acquitted Ben-Uliel of membership in a terror group.

Despite that acquittal, the court also declared that Ben-Uliel had murdered the Palestinians for ideological reasons — something that could lead to a harsher sentence or to preventing lenient treatment at some later date.

The court said that even though it disqualified confessions Ben-Uliel gave when the Shin Bet used enhanced interrogation on him, his confessions 36 hours later were given freely and compellingly.

Posted by: Besoeker || 09/14/2020 08:16 || Comments || Link || E-Mail|| [6510 views] Top|| File under:
Syria-Lebanon-Iran
Iran hands Kurdish political prisoner death sentence, despite offer of immunity
Totalitarians gotta total.

[Rudaw] Iran
...a theocratic Shiite state divided among the Medes, the Persians, and the (Arab) Elamites. Formerly a fairly civilized nation ruled by a Shah, it became a victim of Islamic revolution in 1979. The nation is today noted for spontaneously taking over other countries' embassies, maintaining whorehouses run by clergymen, involvement in international drug trafficking, and financing sock puppet militias to extend the regime's influence. The word Iran is a cognate form of Aryan. The abbreviation IRGC is the same idea as Stürmabteilung (or SA). The term Supreme Guide is a the modern version form of either Duce or Führer or maybe both. They hate Jews Zionists Jews. Their economy is based on the production of oil and vitriol...
has sentenced a Kurdish political prisoner to death on charges of membership with a Kurdistan Region-based opposition group and murder of a paramilitary force member, according to a

Gay Paree

-based Iran human rights
...which often include carefully measured allowances of freedom at the convenience of the state...
monitor — despite earlier assurances from Iranian authorities that he would be immune from punishment.
Continued on Page 49
Posted by: trailing wife || 09/14/2020 00:00 || Comments || Link || E-Mail|| [6517 views] Top|| File under: Govt of Iran
Who's in the News
31
[untagged]
4
Antifa/BLM
3
Govt of Iran
2
Taliban
2
Govt of Iraq
2
Hezbollah
1
Commies
1
Salafists
1
Govt of Syria
Bookmark
E-Mail Me
The Classics
The O Club
Rantburg Store
The Bloids
The Never-ending Story
Thugburg
Gulf War I
The Way We Were
Bio
Merry-Go-Blog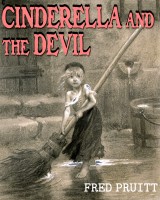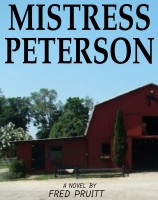 On Sale now!


A multi-volume chronology and reference guide set detailing three years of the Mexican Drug War between 2010 and 2012.

Rantburg.com and borderlandbeat.com correspondent and author Chris Covert presents his first non-fiction work detailing the drug and gang related violence in Mexico.

Chris gives us Mexican press dispatches of drug and gang war violence over three years, presented in a multi volume set intended to chronicle the death, violence and mayhem which has dominated Mexico for six years.
Click here for more information


Meet the Mods
In no particular order...


Steve White
Seafarious
Pappy
lotp
Scooter McGruder
john frum
tu3031
badanov
sherry
ryuge
GolfBravoUSMC
Bright Pebbles
trailing wife
Gloria
Fred
Besoeker
Glenmore
Frank G
3dc
Skidmark
Alaska Paul



Better than the average link...



Rantburg was assembled from recycled algorithms in the United States of America. No trees were destroyed in the production of this weblog. We did hurt some, though. Sorry.
3.239.56.184

Help keep the Burg running! Paypal: