Down Under
Man jailed after crashing into police cars with 600 pounds of meth
[NYPOST] An Australian drug courier was caught with 600 pounds of methamphetamine after he rammed his transport van into two cop cars — and has now been sentenced to more than six years in prison, reports said.

Simon Tu, 28, was driving a Toyota HiAce with the $145 million in drugs in July 2019 when he plowed into two patrol cars parked right outside the Eastwood town

cop shoppe

, the Sydney Morning Herald reported.

He fled, but police caught up with him about an hour later. When cops searched Tu's van, they found multiple cardboard boxes stuffed with crystal meth.

"This would be one of the easiest drugs busts that NSW Police has ever made — incredible, absolutely incredible," Detective Glyn Baker of the Ryde Police said, according to CNN
...formerly the Cable News Network, now who know what it might stand for...
affiliate Seven News.

Earlier this year, Tu pleaded guilty to supplying a large commercial quantity of a prohibited drug.

District Court Judge Penelope Hock in New South Wales slapped Tu with the jail sentence on Friday, the Sydney Morning Herald reported.

Tu will be eligible for parole in July 2023.

During a hearing this week, Tu's lawyer, Phillip Boulten, described his client's actions as "negligent and shambolic," according to the news outlet.

"His driving is what gave it all away, and his role was to drive, so that in some sense it was a hopeless execution of the task he was asked to perform," Boulten said.

Hock added, "Shambolic is a good word."

Tu has refused to confess to police where the drugs came from or who told him to pick them up.
Posted by: Fred || 09/12/2020 00:00 || Comments || Link || E-Mail|| [6465 views] Top|| File under: Narcos
Palm Desert man charged with firebombing La Quinta Republican Headquarters
[KESQ] A Palm Desert man was

in jug

Thursday and has been charged with the May 31

Molotov cocktail

ing of the East Valley Republican Women Federated (EVRWF) office in La Quinta, according to the Department of Justice.

Carlos Espriu, 23, was named in a federal criminal complaint that charged him with attempted arson.
Suspect caught on surveillance

Espriu was arrested by the Gang Impact Team in Indio on Wednesday at about 6:30 p.m., according to the Riverside County District Attorney's Office.

"Investigators determined that Espriu was attending a party in Indio on Sept. 9 and stopped a vehicle he was driving when he left the party," a district attorney news release said.

The criminal complaint alleged that on May 31, a masked Espriu used a metal baseball bat to break windows at the EVRWF headquarters, then "lighted an improvised incendiary device constructed of three bottles that he tossed through the windows before fleeing."

According to the complaint, Espriu then returned to the building a few minutes later and broke more windows. He then entered the building and retrieved the Molotov cocktails and walking away with the device.

He returned again about 30 seconds later, this time without a mask on, and threw the set of bottles once more into the building, which caused a fire to start.

News Channel 3 first covered the attack on June 1 and EVRWF put out stills of the

Molotov cocktail

ing on June 2 in hopes of receiving tips leading to the suspect.

According to the DOJ, several people came forward with information that allowed law enforcement officials to identify Espriu.

Investigators discovered social media accounts believed to belong to Espriu, including a Twitter account that, three days before the EVRWF

Molotov cocktail

ing, tweeted: "I wanna go burn sh** n get hit with tear gas."

Officials also saw Espriu repeatedly using a vehicle closely resembling one seen on the surveillance video.

The criminal complaint also revealed that

Sherlocks

served a search warrant at Espriu's residence in July that led to the recovery of a green lighter which is very similar to the one used to light the Molotov cocktails.

Officials also recovered audio recordings from a dashboard camera in which they say Espriu is heard telling a woman in late June that he shaved his facial hair after seeing some of the surveillance video broadcast on local news.

In the audio recordings, Espriu says he manufactured the Molotov cocktails by filling three bottles with gasoline and inserting a towel into one bottle. He reportedly then recounts the details of the

Molotov cocktail

ing as seen on the surveillance video, according to the complaint.

According to the DOJ, if he is convicted of attempted arson, Espriu would face a mandatory minimum sentence of five years in federal prison and a statutory maximum sentence of 20 years.
Posted by: Fred || 09/12/2020 00:00 || Comments || Link || E-Mail|| [6466 views] Top|| File under: Antifa/BLM
Wealthy BLM protester's notes reveal plan to occupy luxury NYC apartments
[NYPOST] The wealthy young woman accused of rioting in Lower Manhattan cooked up plans to take over luxury apartments abandoned by "white flight" — and defend them by tossing bricks off rooftops, The Post has learned.

Clara Kraebber, whose parents own a $1.8 million co-op with river views on the Upper East Side, detailed her desire to build a "BLM [Black Lives matter] focused" network for "wealth re-distribution" in notes seized following her arrest last week, law enforcement sources said.

But in an ironic twist, The Post last week found Kraebber at her family's second home: a 4-bedroom, 2-1/2 bathroom farmhouse that dates to 1730 and sits on nearly seven acres in rural Litchfield County, Conn.

At the time, she declined to discuss her alleged role in a window-smashing spree during a Black Lives Matter protest that caused an estimated $100,000 in damage to at least five banks, two Starbucks coffee shops and a Duane Reade pharmacy.

Other tactics detailed in Kraebber's notes include wearing "casual attire" before changing into black at the scene of a demonstration and monitoring police radio frequencies, sources said.

The dozens of hand-written pages also outline a "revolutionary strategy" that cites the murderous Soviet dictator Joseph Stalin and Communist revolutionary Leon Trotsky as inspiration, law-enforcement sources said.

"These are domestic terrorists looking to turn New York City into another Portland and Seattle," said one source familiar with the writings.

"This is a planned conspiracy and the FBI should be investigating."

Sources said cops found the notes following the Sept. 4 arrest of Kraebber, 20, whose since-deleted Facebook page identified her as a Rice University history major.

She's among eight people charged with unleashing mayhem as demonstrators marching on Lafayette Street chanted, "Every city, every town, burn the precinct to the ground!"

The protest was sponsored by the New Afrikan Black Panther Party and the Revolutionary Abolitionist Movement, but Kraebber and most of the others busted with her are white and come from privileged backgrounds.
Posted by: Fred || 09/12/2020 00:00 || Comments || Link || E-Mail|| [6484 views] Top|| File under: Antifa/BLM
Left-Wing Agitator Arrested for Starting Fire in Washington
[AMGREATNESS] A Washington man with a history of left-wing agitation was arrested Wednesday evening after he allegedly started a fire in the brush along a highway near Tacoma.

Jeffrey Acord, 36, was charged for reckless burning in the second degree. He is now reportedly also a suspect in two other Washington wildfires.

Acord called 911 to report the fire he apparently started himself, and then livestreamed what ensued to his Facebook page.

Washington State Patrol Trooper Ryan Burke announced his arrest later on Twitter:

Accord had drawn attention to himself earlier in the day by walking around the highway holding a lighter, according to Q13Fox.

State patrol said they had spoken with him earlier on Wednesday morning when a woman called to report a man walking on the highway in Sumner holding a lighter.

The Sumner Grade Fire in Sumner and Bonney Lake has burned more than 800 acres and was 20 percent contained as of Thursday morning.

When an officer questioned Acord, he claimed that he was looking for his $1,000 recording equipment because the camera case had supposedly fallen out of his backpack while he was biking the previous day.

"I've been out here all day searching for my camera," Acord told police. "I'm trying to cover the area thoroughly."

During his Facebook Live broadcast, Acord did an Oscar-worthy job sounding alarmed by his fire.

The fire was contained to the interstate and extinguished by the local fire department, although Puyallup Police were forced to close the northbound ramp.

"There's nothing you can connect to me to this at all," Acord stated before the video cut out. "I was literally calling this in."

Acord was detained in the Puyallup City Jail with bail set at $1,000 and then transferred to the Pierce County Jail where he was booked under a separate burglary charge.

The suspected antifa

murderous Moslem

has a history of anti-police protesting and encounters with law enforcement, court records show. According to his Facebook, Acord also attended a Black Lives Matter march in Seattle on June 5 of this year.

Previously in 2014, Acord was caught with a cache of weapons and arrested during the Ferguson Decision Protest. Officers found the man carrying a 7-inch knife in his backpack, a box of ammunition, an assault rifle, a shotgun, and a box full of illegal fireworks in his car, according to a KOMO news report. When officers contacted Acord, he admitted to carrying a loaded gun without a permit. His bail was set for $10,000. The following charges were levelled against him.
Posted by: Fred || 09/12/2020 00:00 || Comments || Link || E-Mail|| [6468 views] Top|| File under: Antifa/BLM
Home Front: WoT
Trump lauds Medal of Honor recipient Thomas ''Patrick'' Payne for hostage rescue
[SEATTLETIMES] President Donald Trump
...the Nailer of NAFTA...
bestowed the Medal of Honor on a U.S. soldier Friday, calling him "one of the bravest men anywhere in the world" for his role in a daring 2015 missio n to rescue dozens of hostages who were set to be executed by Islamic State
...formerly ISIS or ISIL, depending on your preference. Before that they were al-Qaeda in Iraq, as shaped by Abu Musab Zarqawi. They're really very devout, committing every atrocity they can find in the Koran and inventing a few more. They fling Allah around with every other sentence, but to hear western pols talk they're not really Moslems....


gunnies

in Iraq.

Trump picked the 19th anniversary of the Sept. 11 attacks to honor Sgt. Maj. Thomas "Patrick" Payne, who negotiated a barrage of enemy gunfire and repeatedly entered a burning building in a harrowing effort that saved more than 70 hostages. The president said that Payne, who was in high school on 9/11, and his classmates learned about the attacks on the United States from a teacher who solemnly relayed what had happened.

"In that moment, Pat was called to action," Trump said. "He knew that his country needed him."

Trump highlighted Payne's "small-town America" upbringing and his family's commitment to public service. The soldier grew up in Batesburg-Leesville and Lugoff, South Carolina. His wife Alison is a nurse, his father a police officer, and his two brothers serve in the Army and Air Force.


Payne, 36, was assigned to lead a team clearing one of two buildings known to house hostages in a nighttime operation in the northern Iraq province of Kirkuk. The Oct. 22, 2015, raid quickly became complicated.

Kurdish forces working with U.S. troops attempted to blast a hole in the compound's outer wall, but the blast failed. The explosion alerted the ISIS

Death Eater

s, who opened fire on the Kurdish forces.

Payne, a sergeant first class at the time of the mission, and his unit climbed over a wall to enter the prison compound. The soldiers quickly cleared one of the two buildings. Once inside the building, the unit encountered enemy resistance. The team used bolt cutters to break the locks off the prison doors, freeing 38 hostages, according to the White House.

Moments later, an urgent call over the radio came from other task force members engaged in an intense gun fight at the second building.

Between 10 to 20 Army soldiers, including Payne and Master Sgt. Joshua L. Wheeler, headed toward the second building that was partially on fire. Kurdish commandos were pinned down by the gunfire.

Wheeler was shot and killed, the first American killed in action since the U.S. launched renewed military intervention in Iraq against the Islamic State in 2014. Twenty ISIS fighters also were killed in the operation.

Payne called his fellow soldiers actions on that day "awe-inspiring." "It makes me proud to be an American," he said. Their legacies live on in this Medal of Honor."

The team scaled a ladder onto the roof of the one-story building under machine-gun fire. From their roof-top vantage, the commandos engaged the enemy with hand grenades and small arms fire, according to an official account.

At that point, ISIS fighters began to detonate their

boom jacket

s, causing the roof to shake, Payne said in a statement.

ISIS fighters continued to exchange gunfire with the commandos as they entered the building. Once the door was kicked opened, both American and Kurdish commandos escorted dozens more hostages out of the burning building.

Payne reentered the building two more times to ensure every hostage was freed. He had to forcibly remove one of the hostages who was too frightened to move.
Trump praised Sgt. Major Payne as "one of the bravest men anywhere in the world" for his actions during an engagement in which 20 ISIS terrorists were killed and 75 hostages miraculously saved.
Posted by: Fred || 09/12/2020 00:00 || Comments || Link || E-Mail|| [6464 views] Top|| File under: Islamic State
Turkish officer promises Idlib residents changes in favor of Syrian opposition before end of next week
[SYRIAHR] a new chapter of Ottoman Turkish verbal promises has begun, as the officer in charge of the Ottoman Turkish post in the town of al-Mastuma told the people of Idlib that changes will be made in Idlib province before the end of next week, in favor of the Syrian opposition.

The officer has confirmed that if these changes did not occur, he would take off his military uniform and leave his job in the Ottoman Turkish army.

Residents in Idlib are still seeking assurances and verbal guarantees for the the military situation in the future in the Idlib area, after dozens of promises made by Ottoman Turkish military posts' officers which are now controlled by the regime.

Many assurances and promises have been made to the people of the southern and eastern countryside of Idlib by Ottoman Turkish soldiers and officers, confirming the readiness of the Ottoman Turkish army for any potential confrontation with the regime forces if they advance to their areas and approach the Ottoman Turkish posts. However,


a clean conscience makes a soft pillow...


their areas became under the control of regime forces and loyal militias, following the recent campaign of military escalation, which paved the way for regime forces to take control of the largest cities such as Ma'rat al-Numan and Saraqeb, as well as dozens of towns, villages and farms in rural Aleppo and Idlib.
Posted by: Fred || 09/12/2020 00:00 || Comments || Link || E-Mail|| [6463 views] Top|| File under: Sublime Porte
Who's in the News
30
[untagged]
9
Antifa/BLM
7
Sublime Porte
5
Commies
2
Govt of Syria
2
Islamic State
1
Govt of Iran
1
Taliban
1
Moslem Colonists
1
Muslim Brotherhood
1
Narcos
1
al-Qaeda
1
Govt of Pakistan
Bookmark
E-Mail Me
The Classics
The O Club
Rantburg Store
The Bloids
The Never-ending Story
Thugburg
Gulf War I
The Way We Were
Bio
Merry-Go-Blog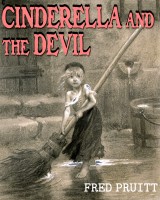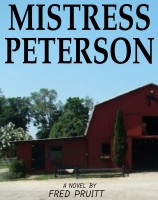 On Sale now!


A multi-volume chronology and reference guide set detailing three years of the Mexican Drug War between 2010 and 2012.

Rantburg.com and borderlandbeat.com correspondent and author Chris Covert presents his first non-fiction work detailing the drug and gang related violence in Mexico.

Chris gives us Mexican press dispatches of drug and gang war violence over three years, presented in a multi volume set intended to chronicle the death, violence and mayhem which has dominated Mexico for six years.
Click here for more information


Meet the Mods
In no particular order...


Steve White
Seafarious
Pappy
lotp
Scooter McGruder
john frum
tu3031
badanov
sherry
ryuge
GolfBravoUSMC
Bright Pebbles
trailing wife
Gloria
Fred
Besoeker
Glenmore
Frank G
3dc
Skidmark
Alaska Paul



Better than the average link...



Rantburg was assembled from recycled algorithms in the United States of America. No trees were destroyed in the production of this weblog. We did hurt some, though. Sorry.
3.236.231.61

Help keep the Burg running! Paypal: