-Obits-
Rick Rescorla - 9/11 Hero


If you never heard of Rick Rescorla, you are missing out on one of the best stories of an "American" hero.

Born born Cyril Richard Rescorla in Hayle, Cornwall, in 1939.

During WWII the 175th Infantry Regiment of the U.S. 29th Infantry Division was headquartered in Rick's hometown. Being a typical young boy he fell head over heals in love with the American G.I.s. He grew up an athlete, excelling in boxing.

In 1957 Rescorla joined the British Army Parachute Regiment and also serving with intelligence. Upon leaving the military he served various jobs as a police officer.

He moved to the United States and joined the United States Army in 1963 ... wanting to go to Vietnam to fight. In 1965 he was a platoon leader in the 2nd Battalion, 7th Cavalry Regiment, 1st Cavalry Division (Airmobile) and faught in the Battle of Ia Drang ... the battle recounted in the book and depicted in the movie "We Were Soldiers (Once ... And Young)"

While serving in Vietnam Rick earned the Silver Star, the Bronze Star with Oak Leaf Cluster, a Purple Heart, and the Vietnamese Cross of Gallantry ... and didn't come back to the United States to throw any of them on the White House lawn ... nor did he join The Winter Soldiers and undermind his military brothers still fighting, bleeding and dying in Vietnam.

Rescorla was a very bright and astute man. He was a critical thinker. In 1992 he warned the World Trade Center's Port Authority that the massive structures were vulnerable to (what we call now) VIEDs in the basement parking garage ... but his warning was not heeded ... In 1993 the first terrorist attack on the WTC happened. Rick helped evacuate the building, and was the last man out.

Rescorla became director of security for Morgan Stanley headquartered in the World Trade Center in 1997. Feeling the WTC was too vulnerable a target for terrorists, Rick recommended Morgan Stanley leave the structure and find new office spaces. But they were locked into a lease. So, Rescorla then made certain all employees of Morgan Stanley train and practice in emergency evacuations from the WTC building, drilling them every three months.

On September 11, 2001 Rick Rescorla was supposed to be on vacation ... Instead, he was filling in so one of his deputies could go on vacation.

This, I believe, is one of the last known pictures taken of Rick Rescorla on 9-11-01 as he coaxed and lead the evacuation of Morgan Stanley's staff and employees out of WTCT2 and WTC5.

When all the Morgan Stanley employees were safely out, Rick went back inside to help more people escape the inevitable doom he had feared and predicted years before ...

On the warm, bright, sunny morning of September 11, 2001 Rick Rescorla was not ... the last man out of the World Trade Center ...

Rick Rescorla's birth certificate may have said England but he was ... an American hero through and through, and in every cell of his body, and every fiber of his heart and soul.
Posted by: Neville Throling7649 || 09/12/2010 00:00 || Comments || Link || E-Mail|| [6468 views] Top|| File under:
Africa Horn
Somali troops foil seaport suicide attack
[Arab News] Somali police said they had foiled a

suicide kaboom

by beturbanned fascisti on the seaport in the capital Mogadishu on Saturday, two days after a bomb attack on the city's airport.


Somebody is getting busy. Ineffectively busy, at that. I wonder if it's a newly minted Number Three that's doing their planning...

Abdullahi Abdi, a police officer based at the port, said the driver of a petrol tanker was forced by a gunman to speed through a checkpoint at the port's entrance and government troops opened fire.

He said the security forces blew out the tanker's tyres before arresting the

maimed

driver and the gunman who was found with explosives in a black bag.


Well done, O Security Forces!

"This was a clear potential

suicide kaboom

. He wanted to ram the tanker into the seaport and blow his explosives, Abdi told

Rooters

. A porter at the port confirmed the incident.

The petrol truck was reported to be empty at the time of the attack.

Police said the driver told them his truck was hijacked as he drove towards the port, a crucial entry point for food and fuel into Somalia.


Because blowing up food pleases Allan as he cares for the widow and orphan.
Posted by: Fred || 09/12/2010 00:00 || Comments || Link || E-Mail|| [6458 views] Top|| File under: al-Shabaab
Africa North
Egypt on high terror alert in Sinai for 9/11
[Jerusalem Post] Egyptian authorities were in a state of increased preparedness on Saturday amidst fears of terror attacks in the Sinai peninsula on the ninth anniversary of 9/11, according to the Palestinian news agency Ma'an.

According to the report, Egyptian security officials are on high alert against attacks which would come in response to Florida pastor Terry Jones plans to burn copies of the Koran on the anniversary of the destruction of New York City's World Trade Center.
Posted by: Fred || 09/12/2010 00:00 || Comments || Link || E-Mail|| [6457 views] Top|| File under:
Caribbean-Latin America
Mexican police neutralize car bomb in Juarez
Mexican police carried out the controlled detonation of a car bomb Saturday in the troubled border city of Ciudad Juarez, across from Texas.

A phone tip around midnight led authorities to a dead body in a car in a shopping center parking lot, the federal Public Safety Department said in a statement. In a second car, police found the bomb.

Agents deactivated the device and removed most of the

kaboom

to analyze it before safely detonating the vehicle, the department said. There were no injuries.

Juarez is the same city where

narco

s staged the first successful car bombing in Mexico, killing three people in July.

There have been three other vehicle

kaboom

s in recent weeks in Ciudad Victoria, capital of the border state of Tamaulipas.
Posted by: Fred || 09/12/2010 10:32 || Comments || Link || E-Mail|| [6469 views] Top|| File under: Narcos
Again, Mexican gunman shoot at Border Patrol
Border Patrol agents were chasing a truck on the American side of the Rio Grande. Driver abandoned truck, swam across river while Mexicans shot at agents in an attempt to prevent them from unloading 1000 pounds of illegal drugs. Agents shot back, causing Mexican shooters to flee.

The FBI is investigating.
Posted by: || 09/12/2010 00:33 || Comments || Link || E-Mail|| [6458 views] Top|| File under:
Eight policemen killed in Colombia
[Iran Press] Fresh clashes between police and leftist militants in southwestern Colombia near the border with Ecuador have left eight police officers dead.

A senior police official said Friday the fighting broke out as members of the Revolutionary Armed Forces of Colombia (FARC) tried to take over San Miguel town in Putumayo province.

Four police officers were wounded and two civilians were reported missing during the clashes, police and defense ministry officials said.

Colombia's Defense Minister Rodrigo Rivera said he "communicated with Ecuador's Security Minister Miguel Carvajal, who agreed to immediately activate the cross-border bi-national commission, to conduct a joint investigation into the facts."

A 2008 cross-border raid by Colombia's military into Ecuador killed a top FARC commander and 25 others, prompting Ecuador to break off diplomatic ties. Relations have recently been reestablished.

FARC, Colombia's oldest militant group, and the smaller National Liberation Army have recently stepped up their attacks against the government, a close US ally.

The violence has particularly increased in the south of the country. Over 50 people have been killed this month alone, including 17 police officers and soldiers killed last week. Violence often surges during government transitions in Colombia.

Incoming President Juan Manuel Santos has vowed to maintain pressure on militants.
Posted by: Fred || 09/12/2010 00:00 || Comments || Link || E-Mail|| [6464 views] Top|| File under: Commies
Caucasus/Russia/Central Asia
Attacks in Russia kill 2 police, wound 5
[Arab News] Several attacks in Russia's volatile North Caucasus region have left two police officers dead and another five

maimed

, officials said Saturday.

The ministry's branch in the Caspian Sea province of Dagestan says one officer was

bumped off

late Friday on the outskirts of the regional capital, Makhachkala.

Another policeman was killed Friday in the province of Ingushetia west of Chechnya. The

gunnies

shot and killed him outside an auto repair shop in the region's main city of Nazran.

In another attack Saturday in the province of Kabardino-Balkariya, a truck carrying police hit a radio-controlled land mine, leaving five

coppers

maimed

.

The attacks follow Thursday's

suicide kaboom

near the central market of Vladikavkaz, the regional capital of the republic of North Ossetia, that killed 17 people and

maimed

more than 140. It was the most serious attack in Russia since the March subway bombings in Moscow that killed 40 people.

Funerals were held in Vladikavkaz Saturday for some of the victims. About 200 people also rallied in front of the regional government's headquarters, demanding that authorities offer a better protection for the population.

A car exploded in a courtyard of an apartment building in Vladikavkaz on Saturday, hurting no one but raising fears of a new terror attack. Authorities said the blast wasn't a terror attack, and apparently was linked to criminal disputes. Russia's ethnically diverse North Caucasus region has been plagued by violence stemming from two separatist wars in Chechnya and fueled by poverty, official corruption and police abuses.
Posted by: Fred || 09/12/2010 00:00 || Comments || Link || E-Mail|| [6464 views] Top|| File under: Chechen Republic of Ichkeria
Tajikistan forces kill 20 Taleban fighters at Afghan border
DUSHANBE - Tajikistan's security authorities said on Saturday they had killed at least 20 Taleban fighters and lost one officer in a clash along the border with Afghanistan. Khushnud Rakhmatullayev, a spokesman for Tajikistan's border patrol, said the rebels were killed while attempting to enter the Central Asian republic from the northern provinces of Afghanistan, where NATO-led forces are conducting operations against Taliban insurgents.

"A clash with the use of grenades and automatic weapons took place on Friday night," Rakhmatullayev said. "As a result a border officer died. We have seven bodies of Taliban fighters, but there are at least 20 (dead)."

The clash took place at a river with the fighters hiding on islands some 210 km (130 miles) south of Tajikistan's capital Dushanbe. Rakhmatullayev said the militants quickly disposed of the dead bodies into the river. Security sources also told Reuters that the number of the dead insurgents could reach 20 or more. "There were 40 of them, and more than half of them were killed," one source said.

Rakhmatullayev said a large number of weapons were found on the islands after the clash, as well as "extremist literature from Taliban, al Qaeda and Islamist insurgents from Uzbekistan".

Separately, Tajikistan's public television said that as a result of a widespread manhunt authorities recaptured two Islamist militants who were among the 25 escapees from a Dushanbe detention centre in late August. So far authorities have recaptured four of the fugitives, Tajikistan's television said.

The escaped prisoners were among the 46 people given long jail terms on accusations they had planned to overthrow the authorities in Tajikistan, the poorest of five former Soviet republics in Central Asia.
Posted by: Steve White || 09/12/2010 00:00 || Comments || Link || E-Mail|| [6457 views] Top|| File under:
Europe
Hotel explosion in Denmark may have been terror attack
[Jerusalem Post] Police in Denmark on Saturday said that a small explosion that occurred at a Copenhagen hotel could be terror related.

Copenhagen police operations chief Joern Aabye stated that investigators "could not rule out" that an act of terrorism had been planned in Friday's explosion. There were no injuries in the blast, which caused some minor damage to a hotel bathroom.

Officers arrested a man in a park in central Copenhagen after he was seen running away from the hotel after the blast. They used a remote-controlled robot to detach a pack from his waist for fear it could contain explosives.
Denmark raises terror alert level

Copenhagen police found map with the address of the newspaper Jyllands-Posten's circled in the man's possessions. Jyllands-Posten's is known for publishing the Mohammed cartoons in 2005. Also, a gun was found in the hotel bathroom where the blast occurred.

The man is now in hospital for injuries to his face and arm, and not cooperating with police. He speaks excellent English, and appears to be around age 40, European or North African.
Posted by: Fred || 09/12/2010 00:00 || Comments || Link || E-Mail|| [6461 views] Top|| File under:
Home Front: WoT
US poll: Terrorism not top concern
[Iran Press] A new survey shows that only one percent of Americans view terrorism as the most important problem the US is facing, nine years after the 9/11 incidents.

The Gallup opinion poll released on its website on Friday indicated that 46 percent of Americans thought of terrorism as the most important problem in their country right after the 9/11 attacks.

Meanwhile, the survey mentioned that four days before the September 11 attacks, less than one in 200 people in the US named terrorism as a top problem.

The poll suggests that other issues, including the war in Iraq, economy and jobs are on the minds of most Americans these days.

"Over the past nine years, Americans have most commonly mentioned the war in Iraq (from 2003 to early 2008) and the economy or jobs (from 2008 to the present) as the top problem facing the country," noted the survey, conducted in late August.

However, the poll's respondents said terrorism is still an important issue for them when they are reminded of it.
Posted by: Fred || 09/12/2010 00:00 || Comments || Link || E-Mail|| [6464 views] Top|| File under:
India-Pakistan
US drone strike kills three 'militants'
[Dawn] A US missile strike Sunday killed three militants in northwestern tribal belt, near the Afghan border, officials said.

The strike early Sunday hit Newey Adda village in the Datta Khel area near Miramshah, the main town of North Waziristan tribal district, officials said.

"A US drone fired two missiles. The target was a house used by militants as a compound. Three militants have died," a senior security official in Peshawar told AFP.

Another intelligence official in Miramshah also confirmed the attack and the death toll.
Posted by: Fred || 09/12/2010 01:07 || Comments || Link || E-Mail|| [6458 views] Top|| File under: al-Qaeda in Pakistan
Mumbai, Pune police on high alert
[Arab News] The twin cities of Mumbai and Pune were placed on state of high alert on Friday, after federal agencies alerted the Maharashtra police that two alleged

hard boyz

of Harkat-Ul-Jihad Islami (HujiI Kalmuddina Khan alias Rameshwar Pandit from Pakistain and Hafeez Shareef from Bangladesh) had sneaked into Mumbai.

Joint Commissioner of Police (Crime) Himanshu Roy, who released the pictures of the two alleged LeT

hard boyz

to the media on Friday late evening said that they had sinister plans to spread terror on the eve of Eid Al-Fitr and the 10-day long Hindu festival of Ganesh and stir communal riots.

Roy said that the two

hard boyz

may strike and cause disruptions at religious congregations of

Mohammedan

s and Hindus and crowded places. The alleged

hard boyz

may possibly target important government and other installations.

Even though police sources say that the alert was a routine drill by intelligence and security agencies, the Mumbai and Pune police have taken the intelligence alert seriously and have beefed up security. Sharp vigil is being kept at airports, railway stations, bus terminus and crowded places. Vehicles entering Mumbai and Pune are being checked thoroughly.

Leaves of

coppers

have been canceled after the alert and police were combing hotels suspecting that the alleged terrorist could stay in the hotels. The alleged

hard boyz

could also take shelter in rented house, therefore the police have asked landlords to immediately inform the police of their tenants or face police action.
Posted by: Fred || 09/12/2010 00:00 || Comments || Link || E-Mail|| [6458 views] Top|| File under: Lashkar e-Taiba
Two prisoners killed in Mach jail blast
[Dawn] A bomb blast in the Central Jail in Balochistan's Mach city killed at least two prisoners on Saturday, television reports said.

The prisoners were planting a remote-controlled bomb, which went off, killing them, sources said.

Jail guards opened fire after the blast and some of the prisoners were injured as a result.

Soon after, Frontier Constabulary personnel reached the site and took control of the situation.
Posted by: Fred || 09/12/2010 00:00 || Comments || Link || E-Mail|| [6458 views] Top|| File under:
Iraq
3 policemen wounded in Samarra blasts
SALAH AL-DIN / Aswat al-Iraq: Three policemen were wounded in attacks with two improvised explosive devices in eastern and central Samarra city on Saturday, a local police source in Salah al-Din province said.

"An IED went off near a police patrol in the neighborhood of al-Shohadaa, central Samarram leaving two patrolmen wounded," the source told Aswat al-Iraq news agency.

"In a separate incident, an IED went off near a police patrol in Malwiyet Samarra area, in the eastern part of the city, leaving one policeman wounded," he added.

Salah al-Din lies 175 km north of Baghdad.
Posted by: Steve White || 09/12/2010 00:00 || Comments || Link || E-Mail|| [6457 views] Top|| File under:
Cache seized in Diala
DIALA / Aswat al-Iraq: An arms cache was seized southwest of Baaquba city on Saturday, according to the director of Diala's internal affairs and security department.

"The cache contained a very large amount of mortar shells, anti-personnel and anti-armor rockets, improvised explosive devices, hand-grenades, Katyusha rockets and detonation wires," Col. Ali Khazaal told Aswat al-Iraq news agency.

"A department force which raided the cache, located in the town of Loqman, Beni Saad district, (17 km) southwest of Baaquba, also seized circulars signed in the name of Al-Qaeda in Iraq (AQI) network that contained plans to target sensitive places in Diala during the Eidul-Fitr holiday," he added.

Baaquba, the capital city of the restive province of Diala, lies 57 km northeast of Baghdad.
Posted by: Steve White || 09/12/2010 00:00 || Comments || Link || E-Mail|| [6458 views] Top|| File under:
Israel-Palestine-Jordan
Abu Ali Brigades: Projectiles fired toward Israel
(Ma'an) -- Following reports from civilians of a series of explosions in the northern Gaza Strip on Friday evening, the Abu Ali Mustapha Brigades announced the launch of six projectiles toward Israel.

The armed wing of the Popular Front for the Liberation of Palestine said in a statement that at 10:25m p.m., fighters launched a series of projectiles toward the Israeli kibbutz Yad Mordechai, 10 kilometers south of the city of Ashkelon.

No reports of projectile fire were made in the Israeli media, and a military spokeswoman said soldiers reported light fire coming from Palestinain militants in the northern Gaza Strip at 10:30. She said troops returned fire, adding "no hit was identified."

Over the previous three days, four projectile launches were reported by the Israeli military and media, though none were claimed by Palestinain resistance groups in Gaza.

The latest claim, for an attack not confirmed by Israeli media, was accompanied by the statement that "brigades will continue to oppose the Israeli occupation, and will resist to the end to defend our nation."

In what it said was a response to Gaza projectile fire, Israeli air planes targeted three sites in Gaza City and two smuggling tunnels in southern Gaza, destroying several buildings with at least six shells. According to the Israeli daily newspaper Haaretz, five Hamas affiliates were injured in the attack.
Posted by: Fred || 09/12/2010 00:00 || Comments || Link || E-Mail|| [6462 views] Top|| File under: PFLP
Syria-Lebanon-Iran
Iranian consular official in Finland defects to the West
[Jerusalem Post] A ranking diplomat at the Iranian Embassy in Finland said he has quit his job to protest the Islamic Republic's treatment of its citizens.

Hossein Alizadeh said he had held the No. 2 post at the embassy in Helsinki as deputy head of mission. He said he informed the embassy four days ago of his decision to quit after staying off the job for nearly a month.

"I don't consider myself anymore a diplomat standing beside a brutal Iranian regime," Alizadeh said in a telephone interview Friday from the Finnish capital.

He said that "I have let the embassy now that I have resigned from my job and ... I'm not anymore a diplomat. I am a political dissident."

Alizadeh said he was considering how to more forward, and so far had not applied for political asylum.

The Iranian Embassy in Helsinki did not answer its phone on Friday evening and messages could not be left.

Finland's Foreign Ministry said it was unaware of Alizadeh's case.
Posted by: Fred || 09/12/2010 00:00 || Comments || Link || E-Mail|| [6458 views] Top|| File under: Govt of Iran
Iran hangs five for "anti-revolutionary" acts
[Al Arabiya] Iran hanged five people accused of "anti-revolutionary" acts, including "moharebe" or waging war against God, the official IRNA news agency reported on Sunday; meanwhile a senior diplomat at Iran's embassy in Finland resigned to join political opposition.

Farzad Kamangar, Ali Haydarian, Farhad Vakili and Shirin Alam-Houli were members of the Party of Free Life of Kurdistan (PJAK), an offshoot of the Kurdistan Workers Party (PKK) which took up arms in 1984 for an ethnic homeland in southeast Turkey and northwest Iran, IRNA said.

The other man executed, Mehdi Eslamian, was involved in a mosque bombing in the central city of Shiraz in 2008 that killed 14 people, IRNA said.

"The five, including one woman, were hanged inside Tehran's Evin prison on Sunday morning ... They confessed carrying out deadly terrorist operations in the country in the past years," IRNA said.

Iran sees PJAK, which seeks autonomy for Kurdish areas in Iran and shelters in Iraq's northeastern border provinces, as a terrorist group.

In recent years, Iranian forces have often clashed with PJAK guerrillas, who operate out of bases in northern Iraq. Kurds are large minorities in Turkey, Iran, Iraq and Syria.

The five who were executed were convicted in 2008. They were hanged after a Supreme Court upheld their death sentences.

IRNA said three of them were founders of PJAK group in Iran.

"Kamangar, Heidarian and Vakili started their armed activities to overthrow the Islamic establishment in 2003 by creating PJAK group in Iran," IRNA said, quoting their indictment.

IRNA said Alam-Houli confessed to links with PJAK and that she had received orders from the group to carry out "terrorist" acts to create instability in Iran.

"She was arrested when trying to plant a bomb underneath a vehicle near the Guards' headquarters in Tehran," it said.
Posted by: Fred || 09/12/2010 00:00 || Comments || Link || E-Mail|| [6459 views] Top|| File under: Govt of Iran
Who's in the News
43
[untagged]
4
Govt of Iran
2
al-Shabaab
1
Commies
1
Govt of Syria
1
Hezbollah
1
Iraqi Baath Party
1
Lashkar e-Taiba
1
Narcos
1
PFLP
1
al-Qaeda in Pakistan
1
Chechen Republic of Ichkeria
Bookmark
E-Mail Me
The Classics
The O Club
Rantburg Store
The Bloids
The Never-ending Story
Thugburg
Gulf War I
The Way We Were
Bio
Merry-Go-Blog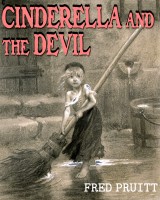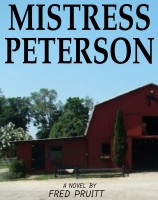 On Sale now!


A multi-volume chronology and reference guide set detailing three years of the Mexican Drug War between 2010 and 2012.

Rantburg.com and borderlandbeat.com correspondent and author Chris Covert presents his first non-fiction work detailing the drug and gang related violence in Mexico.

Chris gives us Mexican press dispatches of drug and gang war violence over three years, presented in a multi volume set intended to chronicle the death, violence and mayhem which has dominated Mexico for six years.
Click here for more information


Meet the Mods
In no particular order...


Steve White
Seafarious
Pappy
lotp
Scooter McGruder
john frum
tu3031
badanov
sherry
ryuge
GolfBravoUSMC
Bright Pebbles
trailing wife
Gloria
Fred
Besoeker
Glenmore
Frank G
3dc
Skidmark
Alaska Paul



Better than the average link...



Rantburg was assembled from recycled algorithms in the United States of America. No trees were destroyed in the production of this weblog. We did hurt some, though. Sorry.
3.235.60.144

Help keep the Burg running! Paypal: