Nine years
Nine years ago to the day we got up and enjoyed a beautiful September day. We dressed, we had a cup of coffee or tea, and we got ready to go about our day's business. Few of us gave any thought to the Islamic world.

That changed when 9 a.m. rolled around. Almost 3000 of us wouldn't live out the day. Four plane loads of people would end the day as body parts, many of them never to be recovered. That was the day the Islamic world entered the American thought process.

Since then we've learned much about the world of Islam, often despite attempts to feed us pablum or nonsense. We've come to understand a culture that is in many ways antithetical to our own, a culture whose roots stretch all the way to the dawn of civilization, when man belonged to the temple and his lot was to work for the gods under the supervision of the priests. It was a culture we thought we had defeated, stopped at the Gates of Vienna on another September 11th, 327 years ago.

When the Eastern Empire died in 1453 our Western world wasn't that different from the Muslim world. Neither had religious freedom, both societies were priest-ridden, and both worlds' economic systems were approximately the same. Serfdom was dead 130 years in France, still alive in England, and the conditions of the emerging peasantry weren't all that different from serfdom. Nevertheless, the two civilizations had split and would continue to diverge.


From the 12th century Europe's gentry had adopted and adhered -- often in the breach -- to the code of chivalry. It contained ideas that grew out of Christianity's Golden Rule, concepts which are absent in Islam.

Chivalry introduced the concept of an obligation upon the strong to protect the weak. It carried with it the concept of love, courtly perhaps, but love nonetheless between man and woman, with woman idealized as Beauty, much more than just a bearer of sons or a dynastic tie. It also carried with it the concept of the gentilhomme -- the corresponding male ideal. The concept of the gentleman was impossible without the concept of the dignity of man. The devil lay in the details of who got to be a gentleman and who got to tug at his forelock. It's an argument that's still not over in the West, that hasn't started yet in the world of the Mohammedans.

Today we look on the world of Islam and we see what our own world could have been without the Romance of the Rose. A dwindling number of Catholic (and a few Anglican and Lutheran) churches still ring the Angelus at 6:00 am, noon, and 6:00 pm. Had we not diverged from the God-centered world of the Middle Ages we'd be required to stop what we're doing and recite Angelus Domini nuntiavit Mariæ, whether we knew what it meant or not. Mohammed went the Christians two better and his followers are required to pray five, not just three, times a day, in Arabic, whether they know what the prayers mean or not. We in the West have gone through Jan Huss, 95 Theses, Reformation, Counter-Reformation and Renaissance. In city after city the Angelus bells fall silent because we've stopped paying attention. In the world conquered by the Arabs the muezzin continues to yowl, right on schedule.

The enemy accuses us a fighting a religious war against him. But we're not. The Crusades have been over for hundreds of years. We don't think that way anymore, even though he does. We've moved on. He hasn't.

What many of us forget is that what we're fighting is a war of cultures. On one side is a world view in which man is the property of his god, born to sacrifice and hardship for the greater glory of the god. The common name Abdullah, borne by two Arab kings today, means literally "Slave of Allah." Woman is born to bear sons, also for the greater glory of the god. On the other side is what we have evolved into with the passage of a thousand years, still imperfect, still evolving, still bickering and arguing over details. But the core beliefs of our side -- kindness, humility, individual liberty, equality of man and woman, and their right to be left alone -- are worth defending to the death. The alternative to that defense is a regression of a thousand years, our children to live as property of a god.
Posted by: Fred || 09/11/2010 00:00 || Comments || Link || E-Mail|| [6491 views] Top|| File under:
Afghanistan
1 killed, 6 injured in Koran burning protest in N Afghanistan
(Xinhua) -- One civilian was killed and six others injured in a Koran burning protest launched Friday in northern Afghanistan's Badakhshan province.

Syed Safoi, the provincial police chief, told Xinhua that thousands gathered in Fayzabad city, capital of the province, to protest against the Koran burning issue which headlined in media recently.

Fighting took place during the demonstration causing one civilian dead, six others including four police personnel injured, said the police chief.

Locals said troops with the NATO-led International Security Assistance Force (ISAF) opened fire to the civilians, an allegation which was rejected by Safoi.
Posted by: Fred || 09/11/2010 00:00 || Comments || Link || E-Mail|| [6464 views] Top|| File under: Global Jihad
Africa Horn
Marines/Navy Taking out Pirates Aboard The Magellan Star
H/T Blackfive
Captain Alex Martin writes about the Marines' execution of the rescue of the Magellan Star. Captain Martin was on the mission. This is a first hand experience report that is a MUST READ.
..."the execute order's now at the three-star level." Everyone looked at each other half-suspiciously.Then reports came to us about the pirates onboard. They were armed. They were aggressive. They were pointing their weapons at the warships. They were making demands. They were non-compliant. They refused repeated attempts by the Princeton to surrender. They said they would stay on and fight.

"They'll say go now," someone said, "won't they?" We waited and waited. "Hey," Homestead yelled, "listen up, the decision is now at CENTCOM." Pause. "General Mattis!" someone said, and the entire platoon ignited in a spontaneous cheer. A second pause. A sergeant remarks, "Man, now it's gonna take even longer," he said, jokingly. "Whatcha talking about man, it's General Mattis! We're golden." "No brother, now we'll have to wait for him to get aboard...you know the General will wanna be with us on this hit." Everyone laughed and felt relieved...this was going to happen after all.

An hour later, still waiting, we asked each other, "I wonder what the hold up is?" Darkness was less than an hour away, time was running out. Homestead again: "Hey guys, the execute order..." we all pulled our headsets off one of our ears to best hear him, "it's at the President." From the platoon: silence...
Do click on the picture at the site several times, making it larger and view these heroes
Posted by: Sherry || 09/11/2010 14:32 || Comments || Link || E-Mail|| [6463 views] Top|| File under:
American Jihadi Killed In Somalia Shootout
[ABC News] An American member of an al Qaeda-connected terror group has been killed in fighting in Somalia, according to intelligence and government officials there.


Gone to hell, as he deserved. I hope he found life as a jihadi considerably less inspiring than he planned.

The fighter, a Somali-American man known as Dahir Gurey Sheikh Ali Guled, was found dead in Mogadishu after a street battle between the militant group, Al Shabab, and pro-government forces.

A US official told ABC News that Gurey was believed to be an American citizen who arrived in Somalia earlier this year, but cautioned that the US government has not independently confirmed Mr. Gurey's death or nationality. Somali officials said the man had documents on him that indicated he was American.

Now they can plant him in Somalia.
Posted by: Fred || 09/11/2010 00:00 || Comments || Link || E-Mail|| [6461 views] Top|| File under:
Arabia
Qaeda threatens 55 Yemeni security officers
[Al Arabiya] Al-Qaeda in the Arabian Peninsula has issued a statement threatening to kill 55 named policemen in Yemen's restive southern province of Abyan.

In a statement distributed in the provincial capital Zinjibar, AQAP lists the police officers and says "they have become legitimate targets for us from Friday," the first day of the Eid al-Fitr feast marking the end of Ramadan. The group calls on them "to repent in public at Zinjibar mosque following Friday prayers or be killed," said the statement, the authenticity of which could not be confirmed.

The list named 31 state security officers, 15 members of the judiciary police and nine members of military intelligence, a police officer whose name is on the list told AFP.

Speaking on condition of anonymity, the officer said those who issued the statement were trying to "break the morale" of the police. "We haven't taken much notice of the threat, apart from taking some preventative measures," he said. A local official added: "We have received instructions to avoid gatherings in public places."

"We are truly afraid," he said, adding that armed and masked men distributed the statement in Zinjibar market with no police intervention.

AQAP members operate openly in south Yemen, handing out leaflets in mosques and launching ever more audacious attacks against the security forces. Militants have claimed responsibility for a series of deadly attacks in recent weeks, including murdering a security services official in Yemen's eastern Marib province.
Posted by: Fred || 09/11/2010 00:00 || Comments || Link || E-Mail|| [6459 views] Top|| File under: al-Qaeda in Arabia
Caribbean-Latin America
Tamaulipas: 85 inmates escape in Reynosa prison break
Google Translate from a variety of sources. For a map, click here.
Mexican security authorities say the 85 inmates total who escaped a prison in Reynosa used a ladder to scale the perimeter fence early Friday morning, according to Mexican news sources.

The break took place at the Centro de Ejecuciones de Sanciones (CEDES) is the fourth break at that prison and a fifth in Tamaulipas prison in the calender year to date.

Reports say of the escapees, 66 were facing Mexican Federal charges, while 19 were facing local and state charges.

A total of 44 guards and employees have been detained by Mexican Federal law enforcement for investigation of the escape including the warden, Guadalupe Reyes Ortega. Two guards are also reported missing, however authorities have speculated those missing employees may have been part of the escape plot.

No firearm discharges were reported, nor was there any other attempts to stop the escape., which started at 0430 hrs.

A total of 201 inmates have escaped Tamaulipas prisons in 2010. Friday's break is the largest of any break in 2010.
Posted by: badanov || 09/11/2010 00:00 || Comments || Link || E-Mail|| [6462 views] Top|| File under:
More Mexican Mayhem
8 Die in Northern Mexico

A total of eight individuals died as a result of ongoing drug and gang related violence including a man shot and immolated in Hermosillo, Sonora.
For a map, click here.

A woman was shot to death in his residence in Juarez Friday morning, according to Mexican press reports. Eva Aguilar, 36, was shot in the bedroom of her home on calle Jose Urquid in the barrio La Chaveña where an armed suspect broke in to the residence and shot her, her husband Felix, 38, and her 12 year old son.


A factory worker was shot to death near his home in Juarez, say Mexican press account. Jesus Alberto Gomez Reyes, 46 was shot while he was aboard his Chevrolet S-10 in front of his residence near the intersection of calles Desierto de Uganda and Desierto de Lisboa in the Pradera de los Oasis district. Reports say more than 13 9mm spent shells were found at the scene.


An unidentified man was shot to death in Juarez Friday, say Mexican news sources. The attack took place near the intersection of calle Privada Habana and Perimetral Carlos Amaya in the Industrial district where the driver of a Dodge Durango was parked. He was shot numerous times with 9mm weapons.


A man was found shot to death and immolated in Hermosillo, Sonora Thursday evening, say Mexican news reports. Hermosillo resident Adrian Varela Saucedo, 46, was found aboard his Chevrolet pickup truck on Kilometer 4.5 of the highway to Minera Nyco, where firefighters responded to an auto fire call, and noticed to victim inside after the fire was extinguished. Several 9mm and .45 ACP spent shells were found at the scene as well as a container of gasoline.


Four unidentified armed suspects were killed in an confrontation with elements of the Mexican Army in Nuevo Laredo, Tamaulipas, say Mexican press accounts. The gun battle took place near rancho Las Penitas where a detachment of the Mexican 8th Military regions fought the suspects, killing four. No casualties were reported by the army. The Mexican Army also seized 20 rifles and about 5,200 weapons cartridges.
Posted by: badanov || 09/11/2010 00:00 || Comments || Link || E-Mail|| [6457 views] Top|| File under:
Europe
Man arrested after small blast at hotel in Copenhagen
[Jerusalem Post] Danish police reported Friday that a man was detained after a minor explosion in a hotel in downtown Copenhagen.

Police spokesman Henrik Moeller Jacobsen said the man had slight injuries on his face and arms, and was arrested in a park near the blast site. The cause of the explosion was still being investigated.
Posted by: Fred || 09/11/2010 00:00 || Comments || Link || E-Mail|| [6461 views] Top|| File under:
15 Serbs jailed for weapons trafficking to France
[Arab News] France and Serbia have arrested 15 Serbs over the past two days accused of trafficking weapons from the Balkan country to France, a spokesman for the Serbian intelligence agency said on Friday.

"They were involved in smuggling explosives and automatic weapons in a truck," said Jovica Stojic, a spokesman for the Security Information Agency. "More arrests are possible as the investigation is still ongoing."

Stojic said officials had arrested eight suspects in Serbia and seven in France. All 15 are Serbian citizens. He did not say who the weapons were destined for.

Belgrade is stepping up efforts to crack down on organized crime as part of its efforts to join the European Union.

Organized crime flourished in Serbia during 1990s when the country faced international isolation for its role in the Balkan wars.
Posted by: Fred || 09/11/2010 00:00 || Comments || Link || E-Mail|| [6462 views] Top|| File under:
The Grand Turk
Turkey: Boy in critical condition after Kurds, police clash
[Jerusalem Post] Turkish media reported Friday that a 13-year-old boy was in critical condition with a gunshot wound after Kurdish activists fought police in several towns in eastern Turkey.

Street clashes broke out on Wednesday and Thursday after authorities reported the deaths of nine Kurdish rebels in combat with the Turkish military earlier in the week.

Police used tear gas and water cannons to battle stone-throwing protesters. DHA and CNN-Turk television say a boy was shot in the head in the town of Keklikpinar in Hakkari province. It was not clear who fired the shot.

The violence comes ahead of a referendum Sunday on constitutional changes that the government says will make Turkey more democratic. Many Kurdish politicians plan to boycott the vote because the changes do not recognize the ethnic Kurdish identity.
Posted by: Fred || 09/11/2010 00:00 || Comments || Link || E-Mail|| [6461 views] Top|| File under:
Home Front: WoT
US pastor not to burn Quran Not Today, Not Ever
[The News (Pak)] The on again, off again, on again Koran burning in Florida is off again, this time for good says infamous pastor Terry Jones.

After two days of sending mixed signals, the Florida pastor, who caused a furor with his plans to burn copies of the holy Quran, has indefinitely canceled the globally-condemned scheme.

"Not today, not ever...We're not going to go back and do it. It is totally canceled," Terry Jones said Saturday during an appearance on NBC's "Today" show.

On Thursday, Florida pastor Terry Jones of the Dove World Outreach Center had only put his Quran burning plans, slated to coincide with the ninth anniversary of the 9/11 attacks in New York and Washington, on hold.

The US State Department also called the move "un-American," while the US Attorney General Eric Holder called the idea "idiotic and dangerous."

EU Foreign Affairs Chief Catherine Ashton condemned the scheme, while Arab League chief Amr Moussa dubbed Jones as a "fanatic."

The Vatican council blasted the Florida church's scheme as an "outrageous and grave gesture."

The move triggered protests in India, Pakistan, Afghanistan, Iran and Indonesia.
"We will definitely not burn the Quran, no," he said. "Not today, not ever."
Posted by: Fred || 09/11/2010 18:12 || Comments || Link || E-Mail|| [6461 views] Top|| File under: Global Jihad
Pro-mosque demonstrators group after 9/11 memorial
[Jerusalem Post]
Several hundred activists rallied on Saturday to support an Islamic center proposed near Ground Zero after remembrances were held for nearly 3,000 victims of the Sept. 11 attacks.

They carried signs with such slogans as "The attack on Islam is racism" and "Tea Party Bigots."

They gathered near City Hall in the afternoon and planned to march closer to Ground Zero, where a protest by opponents was planned.

Posted by: Fred || 09/11/2010 15:34 || Comments || Link || E-Mail|| [6466 views] Top|| File under: Global Jihad
India-Pakistan
At least 12 killed in Kurram tribal clash
[Dawn] At least 12 people were killed in a clash between two tribes in a row over the distribution of irrigation water in Pakistain's Kurram tribal region on Friday, reports quoted officials and residents as saying.

The clash occurred between the Shalozan and Shalozan Tangi tribes in upper Kurram.

Clashes between the two tribes had been going on for a week and at least 27 people have been killed as a result. More than 40 people have been injured in the clashes.

Heavy arms were used in fighting and several people were also injured during today's clash.
Posted by: Fred || 09/11/2010 00:00 || Comments || Link || E-Mail|| [6461 views] Top|| File under: TTP
PM rejects army operation in Balochistan
[Dawn] Prime Minister Yousuf Raza Gilani rejected any Swat and Malakand like army operation in Balochistan, on Friday. He said the government was working towards the 'Balochistan Rights Package.'

During a meeting with the national newspaper editors, Gilani said that all government efforts were focused at providing relief and rehabilitation to the flood victims.

He further added that the international community pledged one billion dollars and only 300 million dollars had been received by the government.

"The entire donation received will be spent on the flood victims in a transparent manner," said Gilani.

He also said that differences between political parties usually arise and the government is working to end those differences.
Posted by: Fred || 09/11/2010 00:00 || Comments || Link || E-Mail|| [6459 views] Top|| File under: Govt of Pakistan
1 policeman killed in fighting with Naxal rebels in central India
(Xinhua) -- At least one police official was killed and three other policemen were injured during fighting with extreme left-wing Naxal rebels in the central state of Jharkhand's dense jungles Friday, a senior police official said.

"The officer-in-charge of Jama police station, Satanand Singh, died on the spot when a bullet hit him in the head during the gunfight with the Naxalites in the hilly jungles of the state's Dumka district. Three others were injured in the gunbattle," Deputy Inspector General of Police B.K. Pandey told the media.

The encounter, which started in the early morning during a routine patrolling operation, is still on.

"More casualties are feared. However, senior police officials have rushed to the spot and reinforcements have also been sent to the area," said another police official.

The latest attack came just days after the Naxalites abducted four policemen from the neighboring state of Bihar. They later killed one policeman and released others, after holding them hostage for nearly nine days during an ambush in the state's Lakhisarai district, in which at least seven other security forces personnel were killed.

More than 200 security personnel have been killed in the first six months of this year by the Naxals, who claim they have been fighting for the rights of the poor and the landless.

Indian Prime Minister Manmohan Singh has termed the insurgency as the country's biggest internal security challenge.
Posted by: Fred || 09/11/2010 00:00 || Comments || Link || E-Mail|| [6462 views] Top|| File under: Commies
Nashik police chief admits intelligence failure
[Arab News] City police chief Vasudeo Mishra on Thursday admitted to the failure of police in keeping track of

Islamic snuffies

and curbing terrorism following the interrogation of alleged Lashkar-e-Taiba terrorist Bilal Baba Hussain Fareed Shaikh who was

jugged

by the Maharashtra Anti-Terrorist Squad (ATS) in Nashik on Tuesday.

There were jitters in the city police force after Bilal told the ATS interrogators in Pune that Nashik was the target of the LeT and that a plan was drawn to target the military base in Deoali, police training academy and the police commissionerate in Nashik.

Soon after the disclosure by Bilal, Mishra called an urgent meeting of top police officials to discuss and chalk out a strategy to foil any attempt by the

Boskonians

to carry out attacks.

Speaking to the media, Mishra said: "I do admit that there was complete intelligence failure to keep an eye on the movement of terrorists. The intelligence network has not been good. Security has now been beefed up. All industrial units in the Maharashtra Industrial Development Corporation area have been told to submit photographs of all their workers, along with the proof of their residential addresses."

From Bilal's statement it appears that the intention of the

goons

was to demoralize the police by carrying on terrorist attacks on the Maharashtra police academy, Mishra said.

In the meeting with top police officials, Mishra took stock of the prevailing law and order situation. "Bilal had been residing in Nashik for the past several months. During this period, he collected information about Maharashtra police academy and the police commissionerate. By carrying out terrorist attacks on the police academy and the police commissionerate, the

bad boyz

objective was to jolt the police department. In this aspect, I had talked with ATS chief Rakesh Maria. As per the information provided by Maria, the Nashik police have been alerted and all precautions are being taken," Mishra added.

Mishra further said that the police are keeping a vigil in sensitive areas. Combing operations have also been carried out in sensitive areas from time to time. We have already informed the landlords that they should inform the police whenever they rent their houses to unknown persons. However,
The infamous However...
the landlord who rented his house to Bilal had not informed the police about the tenant. Hereafter the police will adopt a more stern action in this regard.

Meanwhile, police have

started the paperwork but haven't done much else

under section 188 of Criminal Procedure against the landlady Gangubai Gulve who had rented the house to Bilal. The landlady was

jugged

later for her failure to inform the police about the tenant Bilal.
Posted by: Fred || 09/11/2010 00:00 || Comments || Link || E-Mail|| [6461 views] Top|| File under: Lashkar e-Taiba
Quran-burning outrage builds across the globe
[Pak Daily Times]
Condemnation: Afghan President Hamid Karzai on Friday said that Jones "should not even think" of burning the holy Quran.

"By burning the Quran they cannot harm it. The Quran is in the hearts and minds of one and a half billion people. (But) insulting the Quran is an insult to nations," Karzai said.

Iranian President Mahmoud Ahmadinejad branded the episode a "Zionist plot" that would end up in the speedy "annihilation" of Israel, while Ismail Haniya, a top leader of the Palestinian Hamas movement, called Jones an "insane lunatic".

Indonesian President Susilo Bambang Yudhoyono lashed out anew against Jones a day after calling on US President Barack Obama to intervene.

Afghan protest: Thousands of people took to the streets across Afghanistan on Friday, some threatening to attack US bases.

One protester was shot dead and several were wounded outside a German-run NATO base in northeast Afghanistan and NATO said it was investigating. Demonstrations later spread to the capital, Kabul, and at least four other provinces.

A crowd, estimated at 10,000 by a government official, poured out of mosques into the streets of Faizabad, the capital of Badakhshan in Afghanistan's northeast, after Eid prayers. One protester was shot dead when the people tried to enter the NATO base in Faizabad.

In Multan, hundreds of protesters took to the streets and burned US flags. agencies
Posted by: Fred || 09/11/2010 00:00 || Comments || Link || E-Mail|| [6462 views] Top|| File under: Global Jihad
Israel-Palestine-Jordan
Gaza Militants Fire on Israel after Overnight Raids
[Asharq al-Aswat] Militants in

Gazoo

fired a projectile into southern Israel on Friday just hours after Israeli warplanes carried out a series of raids across the coastal strip, a military spokeswoman told AFP.

She said it was not clear whether it was a mortar round or a rocket which slammed into the Shaar HaNegev area close to

Gazoo

's northeastern border with Israel. It caused no injuries or damage.

At least six rockets or mortar rounds have been fired across the border since Monday in what has become a near daily occurrence.

Overnight, two Gazooks in the

Hamas, always the voice of sweet reason,

security forces were

maimed

in

Gazoo

City when Israel launched a series of retaliatory air strikes after an earlier rocket attack,

Paleostin

ian witnesses said.

Israel also mounted air strikes in the north and in the southern border city of Rafah, targeting a smuggling tunnel. No one was injured, witnesses said.

The raids came after a rocket and mortar round were fired into southern Israel on Thursday, causing neither damage nor casualties.
Posted by: Fred || 09/11/2010 00:00 || Comments || Link || E-Mail|| [6459 views] Top|| File under: Hamas
Southeast Asia
Philippines asks court to outlaw Abu Sayyaf
[AP] The Philippine government has asked a court to outlaw the Abu Sayyaf as a terrorist group and blacklist more than 200 of its Islamic fighters blamed for two decades of bombings, kidnappings and beheadings, officials said Monday.

The Justice Department recently lodged its petition against the al-Qaida-linked group with a trial court in southern Basilan province _ the Abu Sayyaf's birthplace _ in the first known government attempt to ban a rebel group under a 2007 anti-terrorism law.

Abu Sayyaf members currently cannot be arrested unless they commit a crime.
Posted by: Fred || 09/11/2010 00:00 || Comments || Link || E-Mail|| [6461 views] Top|| File under: Abu Sayyaf
Syria-Lebanon-Iran
Iran cancels release of American
[Al Jazeera] Iran has cancelled the planned release of Sarah Shourd, a detained US woman, because it says the legal procedure needed to secure her freedom has not been completed.

"Because the legal procedure on her case is not finished, her release is cancelled," the ILNA news agency quoted Abbas Jafari Dolatabadi, a Tehran prosecutor, as saying on Friday.

"The judiciary does not validate the published news and naturally any decision about the defendants will depend on carrying out the judicial process," Dolatabadi said.

Shourd, along with Shane Bauer and Josh Fattal, were arrested in July 2009 after straying into Iranian territory from Iraq.

The three said that they became lost on a hike in Iraqi Kurdistan but Iran has accused them of being spies.

US authorities insist that they are innocent and say they should be released immediately.

An Iranian government official had said on Thursday that Shourd would be released on Saturday as an act of clemency to mark the end of the Muslim holy month of Ramadan.

Medical problems
Shourd, 31, has told her mother that she is suffering from serious medical problems, including a breast lump and precancerous cervical cells.
Posted by: Fred || 09/11/2010 00:00 || Comments || Link || E-Mail|| [6457 views] Top|| File under: Govt of Iran
Home Front: Culture Wars
The Bonfire of the Qurans
I think Pat Buchanan is an unmitigated a-hole, but his take on the war powers I think is correct.
This episode reveals the gulf between us and the Islamic world. Despite all our talk of universal values, tens of millions of Muslims, in countries not only hostile but friendly, believe that a sacrilege against their faith, like the burning of the Quran by a single American oddball, justifies the killing of Americans. What kind of compatibility can there be between us?

What do we have in common with people who believe that evangelism by other faiths in their societies merits the death penalty, as do conversions to Christianity, while promiscuity and adultery justify stonings, lashings and beheadings.
Posted by: Penguin || 09/11/2010 00:00 || Comments || Link || E-Mail|| [6463 views] Top|| File under:
Who's in the News
34
[untagged]
6
Govt of Iran
4
Global Jihad
3
Commies
3
Govt of Pakistan
2
Hamas
1
Narcos
1
Taliban
1
al-Qaeda
1
TTP
1
al-Qaeda in Arabia
1
Abu Sayyaf
1
Lashkar e-Taiba
Bookmark
E-Mail Me
The Classics
The O Club
Rantburg Store
The Bloids
The Never-ending Story
Thugburg
Gulf War I
The Way We Were
Bio
Merry-Go-Blog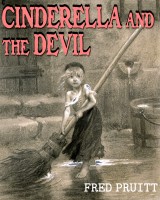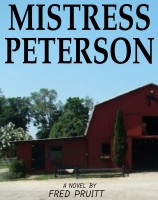 On Sale now!


A multi-volume chronology and reference guide set detailing three years of the Mexican Drug War between 2010 and 2012.

Rantburg.com and borderlandbeat.com correspondent and author Chris Covert presents his first non-fiction work detailing the drug and gang related violence in Mexico.

Chris gives us Mexican press dispatches of drug and gang war violence over three years, presented in a multi volume set intended to chronicle the death, violence and mayhem which has dominated Mexico for six years.
Click here for more information


Meet the Mods
In no particular order...


Steve White
Seafarious
Pappy
lotp
Scooter McGruder
john frum
tu3031
badanov
sherry
ryuge
GolfBravoUSMC
Bright Pebbles
trailing wife
Gloria
Fred
Besoeker
Glenmore
Frank G
3dc
Skidmark
Alaska Paul



Better than the average link...



Rantburg was assembled from recycled algorithms in the United States of America. No trees were destroyed in the production of this weblog. We did hurt some, though. Sorry.
3.235.60.144

Help keep the Burg running! Paypal: