Afghanistan
Resistance leaders Massoud, Saleh still in Afghanistan's Panjshir, setting up parallel govt
[EN.ALGHADEERTV.NET] Panjshiri leader Ahmad Shah Massoud and former Afghan Vice President Amrullah Saleh have not fled Afghanistan and their resistance forces are still fighting the Taliban
...Arabic for students...
, the ousted Afghan government's ambassador to Tajikistan said on Wednesday.

Zahir Aghbar, envoy to Dushanbe under the government of ousted

Afghanistan's Caped President

Ashraf Ghani

...former chancellor of Kabul University, ex-president of Afghanistan. Before returning to Afghanistan in 2002 he was a scholar of political science and anthropology. He worked at the World Bank working on international development assistance. As Finance Minister of Afghanistan between July 2002 and December 2004, he led Afghanistan's attempted economic recovery until the Karzais stole all the money. When Biden abandoned the country left with a helicopter, four cars, and part of the national treasury...
, told a news conference in Tajikistan's capital that he was in regular contact with Saleh and that the resistance leaders were out of general communication for security reasons.

"Ahmad Massoud and Amrullah Saleh have not fled to Tajikistan. The news that Ahmad Massoud has left Panjshir is not true; he is inside Afghanistan," Aghbar said.

"I am in constant contact with Amrullah Saleh, who is currently in Panjshir and running the Islamic Theocratic Republic of Afghanistan's government," he said.

The Taliban swept to power last month and the

Death Eater

group has said they have captured the Panjshir valley, the last holdout province, though the resistance has not conceded defeat.

Resistance front to declare parallel government in Afghanistan

[KhaamaPress] The resistance front in

Panjshir

province led by

Ahmad Masoud

reacted to the new cabinet announced by the Islamic Emirate of Afghanistan and said that they will declare a parallel government after consultation with politicians.

The front named the Taliban

...the Pashtun equivalent of men...
's caretaker government as illegitimate and a vivid enmity with the people of Afghanistan.

Islamic Emirate of Afghanistan announced a 33-member caretaker government on Tuesday, September 7 which will be led by Mullah Muhammad Hassan Akhund.

The front in its statement reiterated resistance against the Taliban and added that the Taliban are a threat to the region and world.

"The resistance front acknowledged that they will establish a transitional democratic and legitimate government which is forged based on the votes of people and is acceptable to the international community." Reads the statement.

The front has asked the UN, UNHRC, EU, the organization of Shanghai, SARC, ECO, member states of the heart of Asia, and OIC to stop cooperation with the Taliban.
Posted by: Fred || 09/09/2021 00:00 || Comments || Link || E-Mail|| [276 views] Top|| File under: Taliban/IEA
Africa North
Libya Says Top Jihadist Fugitive Arrested
[AnNahar] Libyan authorities said Tuesday that government forces have arrested a senior Islamic State
...formerly ISIS or ISIL, depending on your preference. Before that they were al-Qaeda in Iraq, as shaped by Abu Musab Zarqawi. They're really very devout, committing every atrocity they can find in the Koran and inventing a few more. They fling Allah around with every other sentence, but to hear western pols talk they're not really Moslems....
group (IS) figure in an operation south of the capital Tripoli


...a confusing city, one end of which is located in Lebanon and the other end of which is the capital of Libya. Its chief distinction is being mentioned in the Marine Hymn...


Prime Minister Abdul Hamid Dbeibah of the North African country's interim government wrote on Twitter that the capture of Embarak al-Khazimi was "a great success for our security forces".

Libya's chief prosecutor had sought Khazimi with a warrant since 2017.

His arrest "will allow us to gather vital information about IS and bring a dangerous terrorist to justice", Dbeibah added.

Forces from the interior and defense ministries had earlier announced Khazimi's arrest at

Bani Walid

, around 170 kilometers (105 miles) from Tripoli on the northern fringe of the Libyan desert.

Plunged into chaos in 2011 when Muammar Qadaffy

...a proud Arab institution for 42 years, now among the dear departed, though not the dearest...
's regime collapsed, Libya has been divided between rival power centers and torn by bloody conflict involving militias,

imported muscle

and jihadist groups.

IS jihadists set up base in the towns of Sirte and Derna before being driven out in 2016 and 2018.

The group's members are now holed up in the desert or hiding among the population along the coast, but remain a threat to the country and its neighbors.
Posted by: trailing wife || 09/09/2021 02:54 || Comments || Link || E-Mail|| [135 views] Top|| File under: Islamic State
Libya's Most Notorious Human Trafficker Arrested
[LIBYAREVIEW] On Tuesday, security services in western Libya managed to arrest one of the country's most notorious human traffickers in the port city of Zliten.

In a statement, the Libyan Interior Ministry said that the security services arrested the human trafficker, nicknamed al-Sherir 'the evil man'. It added that the smuggler was caught whilst preparing to transport a group of migrants colonists across on a small rubber boat to Europe. The ministry stated that all migrants colonists, totalling 44 people, were successfully rescued.

Libya has been plagued by corruption and turmoil since a NATO


...the North Atlantic Treaty Organization. A collection of multinational and multilingual and multicultural armed forces, all of differing capabilities, working toward a common goal by pulling in different directions...


-backed uprising toppled and killed long-time leader, Muammar Qadaffy
...who single-handedly turned a moderately prosperous kingdom into a dictator's fantasyland and was then murdered by his indignant subjects 42 years later...
in 2011. Since then, the oil-rich country has emerged as a major transit point for people hoping to reach Europa

...the land mass occupying the space between the English Channel and the Urals, also known as Moslem Lebensraum...
by crossing the Mediterranean.

Human traffickers in Libya have taken advantage of the state of insecurity and chaos following the 2011 uprising to send thousands of illegal migrants colonists to Europe.
Posted by: Fred || 09/09/2021 00:00 || Comments || Link || E-Mail|| [125 views] Top|| File under: Human Trafficking
Arabia
US Navy launches Mideast drone task force amid Iran tensions
[APNEWS] The U.S. Navy's Mideast-based 5th Fleet said Wednesday it will launch a new task force that incorporates airborne, sailing and underwater drones after years of maritime attacks linked to ongoing tensions with Iran.Navy officials declined to identify which systems they would introduce from their headquarters on the island nation of Bahrain in the Persian Gulf. However,


by candlelight every wench is handsome...


they promised the coming months would see the drones stretch their capabilities across a region of chokepoints crucial to both global energy supplies and worldwide shipping.

"We want to put more systems out in the maritime domain above, on and below the sea," said Vice Adm. Brad Cooper, who leads the 5th Fleet. "We want more eyes on what's happening out there."
Continued on Page 49
Posted by: Fred || 09/09/2021 00:00 || Comments || Link || E-Mail|| [195 views] Top|| File under: Govt of Iran
Caucasus/Russia/Central Asia
Two Russian planeloads of Kyrgyzstan citizens evacuated from Kabul
Direct Translation via Google Translate. Edited.


[NewsFrontInfo] According to TASS, two planes of the Russian Defense Ministry delivered to the Kant airfield in Kyrgyzstan the residents of this country, who were evacuated from Afghanistan.

"Two military transport aircraft of the Russian Defense Ministry landed at the airfield in the city of Kant, Kyrgyz Republic, where they brought citizens of the republic, evacuated from the Islamic Republic of Afghanistan," the Russian Defense Ministry told reporters on Wednesday.

Earlier, four aircraft of the military transport aviation of the Russian Defense Ministry with citizens of Russia, the CSTO countries (Belarus, Kyrgyzstan, Tajikistan), Uzbekistan and Ukraine on board took off from the Kabul airfield.

The evacuation of people is carried out by the Ministry of Defense on behalf of President Vladimir Putin. It is planned to take out from Afghanistan more than 500 citizens of the Russian Federation, the CSTO member states (Belarus, Kyrgyzstan, Tajikistan), Uzbekistan and Ukraine.

Posted by: badanov || 09/09/2021 00:00 || Comments || Link || E-Mail|| [115 views] Top|| File under: Taliban/IEA
Europe
Trial of 20 men accused in 2015 Paris terrorist attacks begins in France
[EN.ALGHADEERTV.NET] A court trial began on Wednesday into the November 2015 terrorist attacks on

Gay Paree

, which left some 130 people killed and hundreds

maimed

when

button men

with

boom jacket

s targeted six bars and restaurants, the Bataclan concert hall, and a sports stadium.

Salah Abdeslam

, the 31-year old French-Moroccan believed to be the only surviving member of the group suspected of carrying out the attacks, was among 20 men on trial.


Mr. Abdesalam, a first generation Belgian who grew up in the notoriously Salafist

Molenbeek

neighbourhood of Brussels with

Abdelhamid Abaaoud

, sharing with him a penchant for more or less petty criminality and Salafism that eventually evolved into active membership in ISIS. Abdesalam has refused to cooperate with the French investigation since his arrest and remained silent throughout a separate trial in Belgium in 2018 that got him a sentence of twenty years in Belgian prisons. Perhaps he will be silent again during his French trial.

The attacks took place during the evening of November 13, 2015, and have left deep scars on the French national psyche.

Abdeslam is one of 20 men accused of involvement in the attacks. Dressed in black, he took his seat behind a reinforced glass partition in a purpose-built courtroom shortly before the long-awaited trial was due to start.

During the attack,

button men

with

boom jacket

s attacked six bars and restaurants, the Bataclan concert hall, and a sports stadium.

Police were out in force to guard the Palais de Justice courthouse in central

Gay Paree

, and survivors and relatives of the victims said they were impatient to hear testimony that might help them better understand what happened and why it did so.

"It is important that the victims can bear witness, can tell the perpetrators, the suspects who are on the stand, about the pain," Philippe Duperron, whose 30-year-old son Thomas was killed in the attacks, told

Rooters

before the trial began.

"We are also awaiting anxiously because we know that as this trial takes place the pain, the events, everything will come back to the surface," said Duperron, who is the president of a victims' association and will testify at the trial.

The trial will last nine months, with about 1,800 plaintiffs and more than 300 lawyers taking part in what Justice Minister Eric Dupond-Moretti has described as an unprecedented judicial marathon.

Six of the 20 defendants will be tried in absentia. Most of them are believed to be dead.

Survivors and relatives of those killed said they hoped the trial would help them, and everyone, better understand what happened and why it happened — and hopefully avoid further attacks.

"What I care about in the trial is the testimony of other survivors, people who were in the terraces (that were targeted by the attackers), at the Stade de

La Belle France

, hear how they have been coping over the past six years," said 48-year-old Jerome Barthelemy. "As for the accused, I don't even expect them to speak."
The last surviving member of the jihadist cell that massacred 130 people in Paris in November 2015 complains at the start of his trial that he and his fellow accused are being "treated like dogs."

In a rant from the dock, four hours after the proceedings got underway, Salah Abdeslam shouts that he has "never complained because after death we will be resurrected."
The last surviving assailant of the November 2015 attacks on Paris appeared in court on Wednesday at the start of a historic trial over the night of horror that sent shockwaves through France.

The suicide bombing and gun assaults by three teams of jihadists on bars, restaurants, the Bataclan concert hall and the national stadium — planned in Syria and later claimed by the Islamic State group — left 130 people dead and around 350 physically injured.

The biggest trial in France's modern history is expected to last nine months.

Only one of the 10 attackers survived.

Salah Abdeslam, a dual French-Moroccan national, was captured in Brussels after discarding his suicide vest and fleeing the French capital in the chaotic aftermath of the bloodshed.

After remaining silent for years during questioning by investigators, the 31-year-old gave evasive or provocative answers to basic questions at the start of the hearing, stating his Islamic faith when asked to identify himself.

Wearing a black T-shirt and sporting a long, black beard and swept-back hair, he then replied that he was a "fighter for the Islamic State" when asked for his profession.

The files for the trial run to one million pages bound in 542 volumes, detailing an investigation that revealed links between jihadist cells in Paris and Brussels, and their handlers in Syria.

Details of how the squad of killers managed to enter Europe undetected, using the flow of migrants from Islamic State-controlled regions of Syria as cover, is likely to be one of the areas of interest during proceedings.

As well as Abdeslam, the other 13 accused were present in court on charges ranging from providing logistical support to planning the attacks, as well as supplying weapons

They include

Osama Krayem

, a Swede whom Belgian investigators identified as one of the killers of a Jordanian pilot burnt alive in a cage by IS in early 2015 in Syria. He is also under investigation in Sweden for war crimes.

Of the six tried in absentia, five are presumed dead, mainly in airstrikes in Syria.

The horror was unleashed late on Friday, November 13, 2015, when the first attackers detonated suicide belts outside the Stade de France stadium where Hollande was watching France play a football match against Germany. A group of gunmen later opened fire from a car on half a dozen restaurants and Abdeslam's brother

Brahim Abdeslam

blew himself up in a bar. The massacre culminated at the Bataclan.
Posted by: Fred || 09/09/2021 00:00 || Comments || Link || E-Mail|| [129 views] Top|| File under: Islamic State
PMF and security forces arrested two ISIS members in Baghdad
[EN.ALGHADEERTV.NET] Iraqi Popular Mobilization Forces (PMF) arrested two prominent members of ISIS in the capital, Baghdad.

PMF said in a statement, "A force from the Popular Mobilization Forces, in cooperation with the 22nd Brigade of the Iraqi Army, in the Nahr Safi area, north of Baghdad, arrested a terrorist belonging to ISIS."

According to the statement, the terrorist is working within the Military Engineering department in the so-called "Wilayat of North Baghdad" and currently is working in a detachment specialized in detonating

bomb

s.

"PMF also arrested another terrorist in the so-called Wilayat of Iraq / Sector south of Baghdad, in cooperation with the federal police forces." The statement added.

In 2017, Iraq declared final victory over ISIS after Iraqi forces drove its last remnants from the country, three years after the

murderous Moslem

group captured about a third of Iraq's territory.

The war has had a devastating impact on the areas previously controlled by the

murderous Moslem

s. About 3.2 million people remain displaced.

Yet, ISIS still has sleeper cells in several Iraqi Governorates.

Recently, the terrorist organization has become more active, as sleeper cells target civilians, security forces, power transmission lines, and towers in several governorates.

The Iraqi forces and the Popular Mobilization Forces launched various operations against ISIS in different locations, which led to the killing and the arrest of many members.



Posted by: Fred || 09/09/2021 00:00 || Comments || Link || E-Mail|| [83 views] Top|| File under: Islamic State
Israel-Palestine-Jordan
Minister vows to capture 'fleeing terrorists' as prisoner manhunt enters 4th day
[israelTimes] IDF extends closure of West Bank after riots; violence also spreads to East Jerusalem and within prisons; army deploys hundreds to aid in search for dangerous

runaway

s


Bring Bibi Back!


Public Security Minister Omer Barlev vowed Thursday morning to capture six Paleostinian security prisoners who escaped on Monday from the high-security Gilboa Prison, and to deal with the failures that allowed the prison break to happen.

"We will get our hands on the fleeing terrorists, we will correct the failures that led to the escapes — and if we find professional negligence, we will take care of that as well," Barlev told

news hound

s.
Continued on Page 49
Posted by: trailing wife || 09/09/2021 02:55 || Comments || Link || E-Mail|| [193 views] Top|| File under: PLO
Syria-Lebanon-Iran
Turkish forces target journalists in Syria's Ain Issa
[NPASYRIA] On Wednesday, Ottoman Turkish forces and Ottoman Turkish-backed armed Syrian factions targeted journalists working for Ronahi TV channel on the M4 highway, west of Ain Issa, north of Raqqa.

Journalists Lezgin Muhammad and Shivan Misse were heading to Ain Issa to cover the effects of the Ottoman Turkish shelling on the town on Tuesday at night.

On Tuesday night, Ottoman Turkish forces and pro-Ottoman Turkish armed factions targeted Ain Issa and villages in the countryside of Manbij.

Ottoman Turkish media outlets announced that a Ottoman Turkish soldier was killed and four others were

maimed

at a Ottoman Turkish base in al-Bab.

Muhammad told North Press via a phone call that they were subjected to artillery shelling from the pro-Ottoman Turkish factions at about 11:00 a.m. when they arrived at al-Dibs village, five kilometers west of Ain Issa, which is located on the M4 Highway.

Muhammad added that the Ottoman Turkish forces stationed north of the M4 targeted his vehicle with two mortar shells.
Posted by: Fred || 09/09/2021 00:00 || Comments || Link || E-Mail|| [80 views] Top|| File under: Sublime Porte
Armed faction in Syria's Afrin shows readiness to work with HTS
[NPASYRIA] On Wednesday, a Ottoman Turkish-backed armed faction in the Ottoman Turkish-controlled region of Afrin, northwest Syria, issued a statement in which it announced its defection.
The al-Mu'atazz Billah Brigade faction, which is affiliated with the Sultan Suleiman Shah faction, said that it defected from the Brigade after statements by its leader, Muhammad al-Jassem, known as "Abu Amsha", in which he announced his readiness to work with Hayat Tahrir al-Sham, formerly al-Nusra, before that it was called something else

...al-Qaeda's Syrian affiliate, from which sprang the Islamic State...
(HTS-formerly al-Nusra


...formally Jabhat an-Nusrah li-Ahli al-Sham (Support Front for the People of the Levant), also known as al-Qaeda in the Levant. They aim to establish a pan-Arab caliphate. Not the same one as the Islamic State, though .. ...


Front) in the Idlib region and fight alongside it.

"We were surprised and saddened by what the commander of the Sultan Suleiman Shah Brigade, Muhammad al-Jassem Abu Amsha issued regarding the relationship with HTS, which is on the terrorist lists," Abu Zaid Qastoun, the commander of the al-Mu'atazz Billah Brigade, said.

"Abu Amsha expressed his willingness to reach an understanding with the HTS, merge with it and fight alongside it, disregarding the HTS criminal history against us when we were in the countryside of Hama at the beginning of its establishment," he added.

Muhammad al-Jassem and his faction are known for widespread violations in northern Syria, especially in the Afrin region, including kidnapping, rape and seizure of property.

Their violations were not limited to the local population, but also affected The Sick Man of Europe Turkey


...the occupiers of Greek Asia Minor...


's loyalists and the wives of leaders within Abu Amsha's faction.

In an interview with the al-Quds al-Arabi newspaper yesterday, on Tuesday, Abu Amsha announced his support for merging with the HTS and working with it against the "Syrian regime" with the aim of uniting the opposition militarily and politically.



Posted by: Fred || 09/09/2021 00:00 || Comments || Link || E-Mail|| [98 views] Top|| File under: al-Nusra
Opposition factions target government forces in Syria's Idlib
[NPASYRIA] On Wednesday, Hayat Tahrir al-Sham, formerly al-Nusra, before that it was called something else

...al-Qaeda's Syrian affiliate, from which sprang the Islamic State...
(HTS-formerly al-Nusra


...formally Jabhat an-Nusrah li-Ahli al-Sham (Support Front for the People of the Levant), also known as al-Qaeda in the Levant. They aim to establish a pan-Arab caliphate. Not the same one as the Islamic State, though .. ...


Front) and opposition factions in Idlib, northwest Syria, targeted government forces' positions east of Idlib, amid continued mutual shelling between the two parties in the south.

An informed source in Idlib told North Press that the HTS targeted a gathering of government forces on the Kafr Mous axis, south of the city.

He added that the al-Fateh al-Mubin Operations Room, which includes several factions, bombed sites of the government forces in the city of Saraqib and the towns of Tel Mardikh, Kafr Batikh and Hantoutin, east of Idlib, with rockets and heavy artillery shells.

The al-Fateh al-Mubin Operations Room said that it managed to destroy a tank in Jurin Camp in the Ghab Plain in the countryside of Hama.

Meanwhile,
...back at the

shootout

, Butch clutched at his other leg......
field sources in Zawiya Mountain, south of Idlib, said that the government forces continued their artillery and missile bombing on the villages and towns of Kansafra, al-Fatira, Feleifel, Deir Sunbul, Benin and al-Bara.

The same sources indicated that the bombing caused material damage and coincided with the intense flight of Russian drones over the area.

During the past 24 hours, Idlib witnessed a military escalation and exchange of shelling between opposition factions and government forces, which expanded the scope of their bombardment to target residential neighborhoods in the city center of Idlib, killing and wounding a number of civilians.

The de-escalation zone in northwest Syria is subject to a Russian-Ottoman Turkish ceasefire agreement signed in March 2020; however, the area witnesses frequent mutual bombardment despite the entry of the ceasefire into force.
Posted by: Fred || 09/09/2021 00:00 || Comments || Link || E-Mail|| [90 views] Top|| File under: al-Nusra
Unidentified persons target government forces' vehicle in Syria's Daraa, settlement terms implemented
[NPASYRIA] On Wednesday, Syrian government forces entered the besieged neighborhoods of the city of Daraa, southern Syria, and some of the IDPs returned to their homes, while unknown persons targeted a government vehicle which resulted in casualties.

Lifting the siege on the neighborhoods of

Daraa al-Balad

, Tariq al-Sadd and the camps was one of the terms of the agreement signed on September 5 with a Russian guarantee.

"Forces of the Eighth Brigade of the Russian-backed Fifth Corps preceded the government forces in entering the Daraa camps," a local source from Daraa al-Balad told North Press.

"The Russian-backed forces were monitoring government forces' searches of some homes to prevent looting and stealing," the source added.

On September 5, a number of Daraa's notables and government forces, in the presence of a number of Russian officers, reached a ceasefire agreement which stipulated the handover of weapons and deployment of government security points in the neighborhoods which were besieged during the last two months.

Meanwhile,


...back at the hanging, Butch continued with his last words, trying not to repeat himself too often......


in the afternoon, unidentified individuals targeted a military vehicle belonging to the 112th Brigade of the government forces in the western countryside of Daraa.

Civil sources said that seven government members were killed and three others were

maimed

after an IED went kaboom! in a military vehicle on the al-Shabraq Naf'a road in the western countryside of Daraa.

Following the incident, the government forces, stationed in Tel al-Jemou' in the western countryside of Daraa, targeted the town of Tasil with four artillery shells.
Posted by: Fred || 09/09/2021 00:00 || Comments || Link || E-Mail|| [92 views] Top|| File under: Govt of Syria
Who's in the News
29
[untagged]
8
Taliban/IEA
6
Islamic State
4
Sublime Porte
4
Commies
3
Arab Spring
2
al-Nusra
2
Govt of Syria
2
Tin Hat Dictators, Presidents for Life, & Kleptocrats
1
al-Qaeda
1
Houthis
1
PLO
1
Islamic Jihad (Palestian)
1
Govt of Pakistan
1
Govt of Iran
1
[untagged]
1
Antifa/BLM
1
Human Trafficking
Bookmark
E-Mail Me
The Classics
The O Club
Rantburg Store
The Bloids
The Never-ending Story
Thugburg
Gulf War I
The Way We Were
Bio
Merry-Go-Blog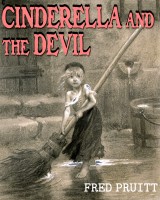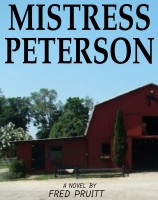 On Sale now!


A multi-volume chronology and reference guide set detailing three years of the Mexican Drug War between 2010 and 2012.

Rantburg.com and borderlandbeat.com correspondent and author Chris Covert presents his first non-fiction work detailing the drug and gang related violence in Mexico.

Chris gives us Mexican press dispatches of drug and gang war violence over three years, presented in a multi volume set intended to chronicle the death, violence and mayhem which has dominated Mexico for six years.
Click here for more information


Meet the Mods
In no particular order...


Steve White
Seafarious
Pappy
lotp
Scooter McGruder
john frum
tu3031
badanov
sherry
ryuge
GolfBravoUSMC
Bright Pebbles
trailing wife
Gloria
Fred
Besoeker
Glenmore
Frank G
3dc
Skidmark
Alaska Paul



Better than the average link...



Rantburg was assembled from recycled algorithms in the United States of America. No trees were destroyed in the production of this weblog. We did hurt some, though. Sorry.
3.239.4.127

Help keep the Burg running! Paypal: