81 Polling Centres Closed in Eastern Nangarhar Province
[Tolo News] Officials in the Independent Election Commission (IEC) remarked on Tuesday that 81 other polling centres are to remain closed in eastern Nangarhar province

"Some 81 of 458 centres which were to be opened in Nangarhar, will remain closed during the elections. The security organisations think it would be impossible to open these centres," said head of the IEC, Mohammad Fazel Manawi.

Afghan security organisations have declared "more than 61 other centres under threat and this could be discussed somehow, but 81 centres are impossible to be opened", he said.

Sixty other polling centres in Nangarhar are also likely to be closed, said head of the IEC.

In total, 119 polling centres have been closed all over the country.

With 114 centres to remain closed in it during the parliamentary elections, Nangarhar will be the province with the largest number of closed centres in the country.

Meanwhile, a number of supporters of a delisted parliamentary elections candidate demonstrated on Tuesday before the Electoral Complaints Commission's office.

The demonstrators called the delisting of this candidate an illegal act, but the Electoral Complaints Commission said he was removed from the list for not resigning from his governmental post ahead of the set deadline.
Posted by: Fred || 09/08/2010 00:00 || Comments || Link || E-Mail|| [6457 views] Top|| File under:
Arabia
UAE freezes four Iranian bank accounts: report
[Al Arabiya] The United Arab Emirates' central bank has frozen four Iranian bank accounts cited in a United Nations Security Council blacklist after uncovering their presence in the UAE banking system, a newspaper said on Tuesday.

A U.N. resolution of June 9 names 40 entities and one individual on a blacklist of firms whose assets worldwide are to be frozen for assisting Iran's nuclear or missile programs.

"We asked the 51 banks operating in the country to step up scrutiny on the accounts and the related names and to search for names on the Security Council list, and we found four bank accounts only," the al-Ittihad daily quoted an unnamed source as saying.

The newspaper's source said the amount of money involved was not significant and did not name the banks concerned. A central bank official was not available for comment.

The seven-member UAE federation, a U.S. ally with a large expatriate Iranian population mainly in Dubai, has been under pressure to monitor commercial relations with Iran.

On Monday, the central bank directed banks to provide more frequent details of remittances to Iran. This was part of a series of studies on the economic impact of the U.N. sanctions, a circular sent to banks said.

The Dubai Financial Services Authority (DFSA) froze accounts of Perisa International in August after the bank was added to the EU's list of sanctions.

The UAE has tried to walk a fine line to avoid both alienating its key trade partner and damaging relations with Washington. But it has said it would abide by all U.N. Security resolutions against the Islamic republic.

Last year, Dubai's re-exports to Iran -- goods originally coming from Europe, Asia or elsewhere and then sold on to Iran -- rose 4.8 percent to 21.3 billion dirhams ($5.8 billion).
Posted by: Fred || 09/08/2010 00:00 || Comments || Link || E-Mail|| [6466 views] Top|| File under: Govt of Iran
Caribbean-Latin America
Nuevo Leon: 2 cops wounded in grenade attack
Google Translate. For a map, click here.

Note: The attack appears to be 40mm grenades from a grenade launcher.
Two Monterrey, Nuevo Leon police were wounded in a grenade attack early Tuesday morning, according to Mexican news accounts.

A patrol of the Nuevo Leon Seguridad Pública del Estado (SPE) had stopped at a convenience store buy a snack when armed suspects aboard a sedan launched two grenades at the officers from atop nearby bridge.

The attack took place at a store near the intersection of Avenida Bernardo Reyes and Calle Fidel Velazquez in the Ferrocarrilera district.

Carlos Rocha and Claudia Velazquez were treated by paramedics at the scene and then transported to a hospital. They are expected to survive the attack.

Reports say the attackers also fired on the officers with a pistol before fleeing the scene.

This is the third attack in three days using grenades in Nuevo Leon against Mexican law enforcement. None of the two previous attacks involved any wounded.
Posted by: badanov || 09/08/2010 00:00 || Comments || Link || E-Mail|| [6460 views] Top|| File under:
Air strikes kill 15 suspected rebels in Colombia
[Iran Press] The Colombian Air Force has killed at least 15 suspected leftist rebels during an Air Force bombing raid near the country's eastern border, a report says.

Colombia's Air Force pounded hideouts of the leftist National Liberation Army (ELN), the country's second-largest rebel group, in eastern Arauca Department, AFP reported on Saturday.

One of the injured rebels is reportedly being treated at a hospital.


Pray for sepsis ...


The raid came just two days after suspected rebels killed 14 police officers and wounded seven more in the country's south. The police officers lost their lives when their vehicle was blown up by a mine on a road in southern Caqueta Department late Wednesday.

The Revolutionary Armed Forces of Colombia (FARC), the oldest and strongest rebel group in the country, is said to be responsible for the mine blast.

Colombia's newly elected President Juan Manuel Santos has announced rewards for information leading to the capture of the responsible rebels. The government has also ruled out peace talks with FARC rebels. According to Colombian Defense Minister Rodrigo Rivera, the new administration will not spare any efforts to defeat rebels operating on Colombian soil.
Posted by: Fred || 09/08/2010 00:00 || Comments || Link || E-Mail|| [6457 views] Top|| File under: Commies
More Mexican Mayhem
Five Die in Northern Mexico

Five people lost their lives in northern Mexico in violence related to drugs or gangs, including two Juarez police shot to death in a prison escape.
For a map, click here.

Two Juarez police were shot to death and one other was wounded in a jail break Tuesday morning, according to Mexican press accounts. Morales Arturo Batres and Jose Manuel Alvarez Flores were killed when armed suspects attacked a convoy transporting a prisoner from the Juarez CERESO to receive medical treatment. The operation took place near the intersection of calles Lopez Mateos and La Raza at about 1000 hrs. Juan Pablo Castillo Lopez is identified as the inmate who escaped.


A man in his 20s was shot to death in Juarez Monday, say Mexican press accounts. Jesus Medina Medina, 23, died while in his Hyundai Elantra near the intersection of calles Obaldia and Zaragoza in the Las Golondrinas II district, where armed suspects attacked. Medina Medina attempted to escape the attack, but instead crashed his vehicle into a residence.


An unidentified man was shot to death in Juarez Tuesday afternoon, say Mexican news reports. The attack took place near the intersection of calles Cromo and Gardenias in the Zacatecas district where the victim had just exited a vehicle, and was shot by one or more of the passengers.


An unidentified man was found shot to death in Torreon, Coahuila Saturday, say Mexican press accounts. The discovery was made near the intersection of Bulevar Laguna and Calle Primera where the victim was found with three gunshot wounds in his back. Three 9mm spent cartridge casings were found nearby.
Posted by: badanov || 09/08/2010 00:00 || Comments || Link || E-Mail|| [6463 views] Top|| File under:
India-Pakistan
3rd missile strike in Pakistan in 12-hours kills 5 militants
[KUNA] About five more alleged

gunnies

were killed in the third US missile strike in last twelve hours in Pakistains North

Wazoo

tribal agency, said officials. At least three missiles were fired at a suspected

krazed killer

hideout in the same Dandyderpa Khel district of the agency Wednesday night, security officials told KUNA. They said the latest strike killed five alleged

gunnies

and

maimed

about six others. This was the third US missile strike in the same area since morning.
Posted by: Fred || 09/08/2010 14:54 || Comments || Link || E-Mail|| [6477 views] Top|| File under: al-Qaeda in Pakistan
US drone strikes kill 10 militants in North Waziristan
[Dawn] Two US missile strikes in Pakistain's North

Wazoo

tribal district on the Afghan border killed at least 10

Boskonians

on Wednesday, DawnNews reported.

The first attack took place in Dandey Darpakhel village, five kilometres northwest of Miramshah, the main town in North

Wazoo

tribal district.

At least six

Boskonians

were killed in the US

dronezap

which targeted the compound of a local

Islamic myrmidon

, reports said.

A security official in the region confirmed the strike and casualties.

In the second attack, a US drone fired two missiles which struck a vehicle, killing four

Boskonians

in Amboor Shaga village of Dattakhel town in North

Wazoo

tribal area, 40 kilometres west of Miramshah.

US forces have been waging a drone war against Taliban and al-Qaeda-linked commanders in Pakistain's northwestern tribal belt, where

Boskonians

have carved out havens in mountains outside direct government control.

The US military does not as a rule confirm

dronezap

s, but its armed forces and the Central Intelligence Agency operating in Afghanistan are the only forces that deploy

death droid

s in the region.

More than 1,040 people have been killed in 122 drone strikes in Pakistain since August 2008, including a number of senior

Islamic myrmidon

s. However,
The infamous However...
the attacks fuel anti-American sentiment in the country.

Washington has branded the rugged tribal area on the Afghan border -- part of which has been hit by Pakistain's catastrophic flooding -- a global headquarters of al-Qaeda.

Officials in Washington say the drone strikes are a vital tool needed to protect the 150,000 foreign troops in Afghanistan, and have killed a number of high-value targets including Pak Taliban chief Baitullah Mehsud.

Al-Qaeda announced in June that its number three leader and Osama bin Laden's one-time treasurer Mustafa Abu al-Yazid had been killed in what security officials said appeared to be a drone strike in North

Wazoo

.
Posted by: Fred || 09/08/2010 14:26 || Comments || Link || E-Mail|| [6458 views] Top|| File under: al-Qaeda in Pakistan
Six Tickets to Paradise Air Mailed Along with 432 Virgin Vouchers
A suspected US drone attack in Pakistan's tribal region on Wednesday killed at least six people. The target of the strike was the Haqqani network, a Pakistani militant group blamed for attacks on NATO forces in Afghanistan, the Associated Press reports.

The strike, which targeted at least one house in North Waziristan, was the sixth drone attack in the area this week. The missile hit a house in the village of Dande Darpa Khel just outside North Waziristan's main town of Miran Shah, according to the AP.

The house was owned by Maulvi Azizullah, a member of the Haqqani network, a militant group based in North Waziristan that U.S. military officials have called the most dangerous threat to NATO troops in Afghanistan.

Posted by: GolfBravoUSMC || 09/08/2010 13:49 || Comments || Link || E-Mail|| [6459 views] Top|| File under:
Bandido killed in encounter with police
[Pak Daily Times] A bandit was gunned down in an encounter with the police at Regal Chowk on Tuesday. Preedy SSP Javed Akber Riaz said two unidentified men carrying weapons entered a money-changer's office near the Paradise Hotel and started looting valuables and cash from the customers and employees. However, when a hue and cry was raised, the accused men tried to flee from the scene, the SSP added. When the bandits reached near Regal Chowk, the deployed Preedy police mobile intercepted them, the officer said. The culprits opened fire on the mobile, and when the police countered their attack, one of the bandits was killed, he added. Police claimed to have recovered a hand grenade and a TT pistol from the dead bandit who seemed to be a Pakhtun national and around 20 years old. The SSP said the bandits might be militants, as bandits do not use hand grenades during robberies.
Posted by: Fred || 09/08/2010 00:00 || Comments || Link || E-Mail|| [6459 views] Top|| File under: Govt of Pakistan
Another girls' school destroyed in Kalam
O brave, brave Lions of Islam, attacking an unoccupied building for girls!

[Pak Daily Times]
Security forces on Tuesday launched a search operation after

myrmidon

s blew up a second girls' school in Kalam late on Monday. Officials blamed suspected

faceless myrmidons

for torching of the school in Peshmaal. Another school had been destroyed last weekend. The

faceless myrmidons

had destroyed more than 402 schools in the district before they were expelled in a military operation last year. Analysts see two possible reasons behind renewed anti-school violence: first, that the

faceless myrmidons

are expressing their anger at the presence of Americans, who are doing relief work, in Kalam. Second, it may be an attempt by the flood-battered locals to draw the world's attention to their plight.
Posted by: Fred || 09/08/2010 00:00 || Comments || Link || E-Mail|| [6457 views] Top|| File under: TTP
ANP chief's cousin abducted from Peshawar
[Pak Daily Times] Vice chancellor (VC) of the Islamia College University Dr Ajmal Khan, and the cousin of Awami National Party (ANP) chief Asfandyar Wali Khan was kidnapped by unidentified

gunnies

on Tuesday, police and officials said.

Campus Peace Corps (CPC) Superintendent of Police (SP) Ijaz Ahmed told Daily Times that Khan was kidnapped from the Professors' Colony area of the university campus at around 9am.

He added that the VC, accompanied by his driver, was on his way to his office, when six

gunnies

stopped his vehicle and kidnapped him at gunpoint. The SP said that the

gunnies

took Khan towards Nasir Bagh.

He said that the police was searching for the kidnappers, and so far the kidnappers had not contacted Khan's family.

Ahmed said that Islamic fascisti were behind the VC's kidnapping and he probably had been shifted to Khyber Agency, which is close to the Nasir Bagh area. Khan is the second VC to be kidnapped during the ongoing militancy.

He had been one of the senior most academicians of

Khyber Pakhtunkhwa, formerly NWFP, aka Terrorism Central

.
Posted by: Fred || 09/08/2010 00:00 || Comments || Link || E-Mail|| [6462 views] Top|| File under: TTP
Car bomb attack kills 20 in Kohat
[Pak Daily Times] At least 20 people, mostly women and children, were killed, while more than 94 others were injured in a car bomb attack near the Kohat Police Lines on Tuesday.

The car bomb ripped through a compound containing police officers' homes, a training facility and a commercial area, when people were busy in iftaari. The powerful blast destroyed two dozen houses and shops and rescuers were busy in pulling out bodies and the injured from the rubble.

"The dead were the wives and children of police officers," said Khalid Omarzai, the city's top government official, adding that another 94 people were also

maimed

.

Policeman Muhammad Arif said there was a huge

kaboom

in the residential area of the compound soon after iftaar. Power to the area was cut, forcing emergency workers to search for victims in the dark.

"This city is a war zone. We would always expect such attacks," said Omarzai.

President Asif Ali (Ten Percent) Zardari and Prime Minister Syed Yousaf Raza Gilani have strongly condemned the attack and stressed that

hard boyz

would never be allowed to succeed in their nefarious designs.

"Such reprehensible acts only strengthen the resolve of the government and the people of Pakistain, who are determined to eradicate this menace," the president said.

The president expressed his heartfelt condolences to the bereaved families and prayed for the early recovery of the injured.

"While the nation is passing through difficult times due to floods, these cowards are mercilessly killing innocent

Mohammedan

s when they are breaking their fasts during the holy month of Ramazan in their homes," the prime minister said.

Kohat has been the scene of several terrorist attacks this year. In April, two burqa-clad

boomer

s attacked people lined up to register for food and other relief supplies in the district, killing 41 persons and wounding dozens more.
Posted by: Fred || 09/08/2010 00:00 || Comments || Link || E-Mail|| [6457 views] Top|| File under: TTP
Iraq
Five gunmen killed after attacking U.S. force in Thi-Qar
THI-QAR / Aswat al-Iraq: Five gunmen were killed after attacking a U.S. force, while two persons fled from a hospital in Nassiriya, a security source said on Tuesday.

"Preliminary information assert that five people were killed after attacking U.S. forces in Basra on Sunday (Sept. 5)," head of the security committee, Sajad al-Asadi told Aswat al-Iraq news agency.


Mess with the best, die like the rest ...


"Two people escaped from al-Hussein hospital after receiving treatment," the hospital's manager, Dr. Sadam al-Taweel, said.

"The two person were wounded when they tried to attack a U.S. convoy in southern Nassiriya," he added.

Nassiriya, the capital of Thi-Qar, lies 380 km south of Baghdad.
Posted by: Steve White || 09/08/2010 00:00 || Comments || Link || E-Mail|| [6459 views] Top|| File under:
Southeast Asia
Terrorists kill five in southern Thailand
Bombings and shootings by terrorists suspected Islamic militants have left five dead and 13 wounded across southern Thailand.

A married couple, both teachers, were killed by gunmen on their way to work. The shootings took place in Narathiwat province, where suspected ethnic Malay rebels burned government offices, bus shelters, shops and phone booths on Sunday in simultaneous attacks in seven districts.

In separate attacks in Pattani province, a villager was gunned down outside his house late Monday while a janitor was shot dead on route to his job as a school guard. Another shooting killed a woman as she walked to her mosque in Yala province on Monday.

On the same day in Yala, two bombs injured six people including a soldier, while a roadside bomb in the same province injured three soldiers on patrol.

The government has granted a five-year $US1.9 billion economic stimulus budget in an effort to reduce economic disparity and reduce terrorist recruitment.

Posted by: ryuge || 09/08/2010 00:00 || Comments || Link || E-Mail|| [6459 views] Top|| File under: Thai Insurgency
Who's in the News
43
[untagged]
5
Govt of Pakistan
5
Govt of Iran
4
TTP
2
al-Qaeda in Pakistan
1
Salafists
1
Taliban
1
Thai Insurgency
1
Global Jihad
1
Commies
1
Hezbollah
Bookmark
E-Mail Me
The Classics
The O Club
Rantburg Store
The Bloids
The Never-ending Story
Thugburg
Gulf War I
The Way We Were
Bio
Merry-Go-Blog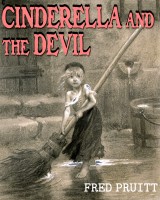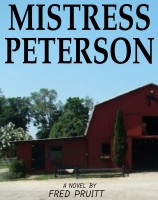 On Sale now!


A multi-volume chronology and reference guide set detailing three years of the Mexican Drug War between 2010 and 2012.

Rantburg.com and borderlandbeat.com correspondent and author Chris Covert presents his first non-fiction work detailing the drug and gang related violence in Mexico.

Chris gives us Mexican press dispatches of drug and gang war violence over three years, presented in a multi volume set intended to chronicle the death, violence and mayhem which has dominated Mexico for six years.
Click here for more information


Meet the Mods
In no particular order...


Steve White
Seafarious
Pappy
lotp
Scooter McGruder
john frum
tu3031
badanov
sherry
ryuge
GolfBravoUSMC
Bright Pebbles
trailing wife
Gloria
Fred
Besoeker
Glenmore
Frank G
3dc
Skidmark
Alaska Paul



Better than the average link...



Rantburg was assembled from recycled algorithms in the United States of America. No trees were destroyed in the production of this weblog. We did hurt some, though. Sorry.
34.239.160.86

Help keep the Burg running! Paypal: