Afghanistan
Taliban stop planes of evacuees from leaving but unclear why
[AlAhram] Rep. Michael McCaul of Texas says there are six airplanes at the

Mazar-e-Sharif

airport with American citizens on board, along with their Afghan interpreters, and the Taliban
...Arabic for students...
are 'holding them hostage' right now

At least four planes chartered to evacuate several hundred people seeking to escape the Taliban's takeover of Afghanistan have been unable to leave the country for days, officials said Sunday, with conflicting accounts emerging about why they flights weren't able to take off as pressure ramps up on the United States to help those left behind to flee.
Continued on Page 49
Posted by: trailing wife || 09/06/2021 00:00 || Comments || Link || E-Mail|| [336092 views] Top|| File under: Taliban/IEA
Pak Army operators involved in Panshir Fighting, Amrullah Saleh in hiding, NRF spokesman Fahim Dashty and Gen. Abdul Wudod Zara murdered, Talibs again claim conquered province
[PUBLISH.TWITTER]

IFE Twitter feed Synopsis (Biased but lots of interesting stuff you won't see on US news.):
Claim 2000+ taliban killed.

Another 1000 Taliban trapped in Panjshir when entrances to valley blown. Lots of foreigners (Pakis) killed/captured.

Territory lost, recaptured, repeat.

Paki Special Forces, Air Force attack choppers and armed UAVs attacking Panjshir forces.

Several prominent Panjshiris resistance killed by Paki drone strikes.

10,000 Taliban with heavy weapons on way. Commanded by Paki General Gerat?

Units of Afghan Army Special Forces joined up with Panjshir resistance.

[PUBLISH.TWITTER]



Taliban Claims 'All Districts' in Panjshir, Fighting in Center
[ToloNews] As the fighting continues in

Panjshir

, the Taliban

...Arabic for students...
on Sunday said they have captured all districts of Panjshir province but the fighting is ongoing at the provincial center.

The

Resistance®

Front, however, rejects the Taliban's claim, saying they have retaken Paryan district from Taliban forces.

Both Taliban forces and the

Resistance®

Front are claiming to have the upper hand on the battlefield.

Ahmadullah Wasiq, deputy head of the Taliban's Cultural Commission, said on Sunday that Taliban forces have captured all districts of Panjshir.

"The Mujahideen of the Islamic Emirate are actively present in all areas and districts of Panjshir. All the areas are under the control of the Mujahideen. They only faced resistance in Bazarak in the center of Panjshir," he said.

Taliban forces posted a video on social media saying they have taken heavy equipment used by the

Resistance®

Front.

"We have taken several cannons of the enemy," said Mawlawi Sakhidad Majmar, a Taliban commander.

The

Resistance®

Front

front man

, Fahim Dashti,
however, rejected the Taliban's claim of taking Panjshir districts, saying that the resistance forces have retaken Paryan district from the Taliban.

Dashti in a tweet said that the Taliban has suffered casualties in the fighting.

"Panjshir's Paryan has been completely cleared of Taliban. At least, '1,000 terrorists' were stuck as their entrance and exit ways were closed. All the aggressors were arrested or killed by the local people with support from the resistance forces while they were fleeing. A big number of those arrested are foreigners and most of them are specifically Paks," Dashti tweeted.


"Many people have fled from local villages in recent days," Emergency said in a statement Saturday, adding it was continuing to provide medical services and treating a "small number of wounded".

Anabah lies some 25 kilometres (15 miles) north inside the 115-kilometre-long valley, but unconfirmed reports suggested the Taliban had seized other areas too.

Bill Roggio, managing editor of the US-based Long War Journal, said Sunday that while there was still a "fog of war" with unconfirmed reports the Taliban had captured multiple districts "it looks bad".

Both sides claim to have inflicted heavy losses on the other.

"The Taliban army has been hardened with 20 years of war, and make no mistake, the Taliban trained an army," Roggio tweeted Sunday, adding that "the odds were long" for the Panjshir resistance.
Fahim Dashti, the spokesman for the group that is fighting the Taliban, was killed in a battle on Sunday, according to the group's Twitter account. Dashti was the voice of the group and a prominent media personality during previous governments.

He was also the nephew of Abdullah Abdullah, a senior official of the former government who is involved in negotiations with the Taliban on the future of Afghanistan.


front man

tweeted Sunday that Taliban troops had overrun

Rokha district

, one of largest of eight districts in Panjshir.

Posted by: Vortigern McCoy4032 || 09/06/2021 00:00 || Comments || Link || E-Mail|| [336078 views] Top|| File under:
Suicide Parade: Fighting Continues in Afghanistan in the Panjshir Gorge
Direct Translation through Google Translate. Edited.


By Aleksandr Kots

Lead rain
Who would have thought that the laws of physics apply, among other things, to all types of ammunition in service with the Taliban fighters *. And when you joyfully fire a burst into the sky, the lead bullets, after making a short journey, return to earth with great speed. And the main thing here is not to be on the trajectory of their fall. I saw what happens to people whose heads fall on a 7.62 caliber bullet from a Kalashnikov assault rifle. In Cairo, after the victory of another counter-revolution, the military, who overthrew the Islamists Mursi, celebrated this matter in an oriental way, on a grand scale. The result is a dozen killed.

Continued on Page 49
Posted by: badanov || 09/06/2021 00:00 || Comments || Link || E-Mail|| [336077 views] Top|| File under: Taliban/IEA
Houthis Mobilize Fighters in Sanaa After Heavy Losses in Marib
[ENGLISH.AAWSAT] Iran's Houthi sock puppets

...a Zaidi Shia insurgent group operating in Yemen. They have also been referred to as the Believing Youth. Hussein Badreddin al-Houthi is said to be the spiritual leader of the group and most of the military leaders are his relatives. The legitimate Yemeni government has accused the them of having ties to the Iranian government. Honest they did. The group has managed to gain control over all of Saada Governorate and parts of Amran, Al Jawf and Hajjah Governorates. Its slogan is God is Great, Death to America™, Death to Israel, a curse on the Jews They like shooting off... ummm... missiles that they would have us believe they make at home in their basements. On the plus side, they did murder Ali Abdullah Saleh, which was the only way the country was ever going to be rid of him...
militias have incurred heavy losses in Marib, prompting the militia leaders to mobilize new fighters to compensate for the shortage on battlefronts.

Military media of the Yemen


...an area of the Arabian Peninsula sometimes mistaken for a country. It is populated by more antagonistic tribes and factions than you can keep track of...


i army had reported earlier that the Houthi militia lost more than 10,000 men since last January on various fronts, especially in Marib, which the group has been desperate to control to no avail.

Since the beginning of this year, the Yemeni army and the popular resistance have managed to thwart more than 300 Houthi attacks on various fronts.

Well-informed sources in Sanaa told Asharq al-Awsat that the group's efforts to mobilize recruits were unsuccessful in Sanaa and the tribal areas.

In the past few days, several reports stated that dozens of Houthi recruits left the battlefronts in Marib and al-Jawf after a dispute over financial allocations and low food supplies.

Meanwhile,
...back at the

shootout

, Butch clutched at his other shoulder......
informed sources told Asharq al-Awsat that Houthi leader Khaled al-Madani, who is close to the group leader and directly responsible for the local authority in the capital, intensified his movements to mobilize recruits, especially in schools, mosques, and government departments.

Madani held several meetings in various city directorates and neighborhoods, including one with the capital's mayor, Hammoud Abbad, to discuss mobilization efforts.

Houthi's Saba news agency reported that the meeting, which included the group's supervisors in the directorates, touched on the priorities for following up on the mobilization plan and strengthening the steadfastness and cohesion of the home front.

Informed sources had previously told Asharq al-Awsat that the group's leaders in the tribal, rural districts surrounding Sanaa held several meetings with notables and tribal leaders to urge them to push recruits to Marib.

The Houthi media admitted that several recruitment campaigns had been launched, and extensive meetings were held in the directorates of Sanaa, which discussed mechanisms for strengthening mobilization efforts on the fronts.

Meanwhile,
...back at the

shootout

, Butch clutched at his other shoulder......
during the latest briefing to the UN Security Council, Assistant Secretary-General at the Departments of Political and Peacebuilding Affairs, and Peace Operations, Mohammed Khiari, said that no progress had been made in the UN efforts to reach an agreement based on the four-point plan.

The plan includes a nationwide ceasefire, the re-opening of Sanaa airport, the easing of restrictions on the flow of fuel and other commodities through Hodeidah port, and the resumption of face-to-face political negotiations between the Yemeni parties, he said.

Khiari called on all parties to prioritize civilian needs and abstain from weaponizing the economy, particularly in light of the critical humanitarian situation in the country.

The new UN envoy to Yemen, Hans Grundberg, is scheduled to officially begin his work in the coming few days, and resume the efforts made by his predecessor, Martin Griffiths, to bring peace and persuade the Houthis to end the war.


Posted by: Fred || 09/06/2021 00:00 || Comments || Link || E-Mail|| [336078 views] Top|| File under: Houthis
Europe
Berlin: Woman Gardener Stabbed By Afghan Refugee For 'Possible Islamist Motivation'
[EXPRESSUK] AN AFGHAN national with "possible Islamist motivation" stabbed a female gardener in the neck because he didn't believe a woman should be doing such a job, it has been claimed.

The Attorney General office in

Berlin

tweeted this morning that the 29-year-old had been detained after a gardener and passerby were attacked in the Wilmersdorf part of the German capital. Both victims suffered "serious injuries" during the attack which happened in a park at around 1.30pm local time yesterday, Berlin police said.

In a statement, the force said the suspect approached the 58-year-old woman and reportedly attacked her because he did not believe a woman should be doing such a job.

The man is then said to have stabbed the gardener several times in the neck, leaving her with serious injuries.

A 66-year-old man saw the attack unfold and "rushed" to help the woman, German police said.

The suspect is said to have then attacked the Good Samaritan - also leaving him with serious injuries, a police statement claimed.

Police later arrived and arrested the man on suspicion of having mental health issues. They are also looking into whether he had "Islamist motivation".

According to a statement released this morning the suspect had been living in Germany since 2016.

The Public Prosecutor's Office and the State Police Department of the State Criminal Police Office are conducting "extensive investigations" into the crime, it said.

The suspect is due to be brought before a judge later today.

According to the UN's refugee agency, European countries now host more than a million Syrian asylum-seekers and refugees.

Around 70 percent of these are hosted in two countries, with Germany taking 59 percent and Sweden 11 percent.
Posted by: Elmerert Hupens2660 || 09/06/2021 00:00 || Comments || Link || E-Mail|| [336071 views] Top|| File under: Moslem Colonists
India-Pakistan
Pak Taliban claims suicide blast near Afghan border that killed 4
[AlAhram] The Pak Taliban


...mindless ferocity in a turban...




grabbed credit

Sunday for a

suicide kaboom

that killed four paramilitary guards in the southwestern city of Quetta.

The attack targeted Pak Frontier Constabulary (FC) guards in the Mian Ghundi neighbourhood of the city -- around 140 kilometers (87 miles) from the frontier with Afghanistan -- where Hazara

...a grouping of Dari-speaking people of Sino-Tibetan descent inhabiting Afghanistan and Pakistain. They are predominantly Shia Moslems and not particularly warlike, which makes them favored targets...
Shiite merchants were selling vegetables.

The bomber "targeted the FC elements with an explosives-laden jacket and an explosives-laden

cycle of violence

", on the Mastung road in Quetta, the Tehrik-e-Taliban Pakistain (TTP) said in a statement cited by the SITE Intelligence Group.

A

front man

for the police's Counter-Terrorism Department confirmed the attack.

Three died immediately in the blast, with another officer dying later of his wounds, said Azhar Akram, a deputy inspector general of police.

Akram told AFP that 17 guards and two civilians were

maimed

in the blast, adding that three are

at death's door

.

The TTP claimed more than 30 FC personnel were killed and

maimed

in the attack.

Pak Prime Minister Imran Khan
...aka The Great Khan, who ain't the sharpest bulb on the national tree...
condemned "the TTP attack on FC Checkpost" in a tweet from his office, offering his condolences and concern for the recovery of the

maimed

.

"The PM pays tribute to the security forces and their sacrifices to keep nation safe by thwarting foreign-backed terrorist designs," his office added.

Quetta is home to approximately 500,000 Hazaras, who mostly live in an ethnic enclave on the edge of the city.

The community has long been targeted by the Islamic State
...formerly ISIS or ISIL, depending on your preference. Before that they were al-Qaeda in Iraq, as shaped by Abu Musab Zarqawi. They're really very devout, committing every atrocity they can find in the Koran and inventing a few more. They fling Allah around with every other sentence, but to hear western pols talk they're not really Moslems....
and other

hard boy

Sunni groups, who see them as a heretical sect.

A series of bombings carried out by a Pak sectarian

hard boy

group in 2013 killed over 200 Hazaras in the city.

Frontier guards have also been targeted by Baloch

holy warrior

s, who have been waging a simmering insurgency for greater autonomy.
Posted by: trailing wife || 09/06/2021 00:00 || Comments || Link || E-Mail|| [336100 views] Top|| File under: Pak Taliban (TTP)
Iraq
Kurdish forces arrest ISIS suspects plotting attacks in Erbil
[Rudaw] Kurdish security forces on Sunday announced the arrest of a group of suspected Islamic State
...formerly ISIS or ISIL, depending on your preference. Before that they were al-Qaeda in Iraq, as shaped by Abu Musab Zarqawi. They're really very devout, committing every atrocity they can find in the Koran and inventing a few more. They fling Allah around with every other sentence, but to hear western pols talk they're not really Moslems....
(ISIS) members who were planning terror acts in

Erbil

city, including targeting a busy market, foreigners, and security forces.

"A group of ISIS bandidos

forces of Evil

were arrested by Kurdistan's general counter-terrorism directorate... they were planning to carry out terrorist activities inside Erbil city," the Kurdistan Region's Security Council (KRSC) said in a statement published along with video confessions from the suspects.

The group was ordered to carry out activities in Erbil by an ISIS emir known as Abu Harith and they attempted to bring

bomb

s into the city, to plant "inside Erbil city's bazaar and also target foreign and security personnel," said the KRSC.

They were apprehended in a joint effort by the counter-terror directorate and Erbil's Asayish (internal security forces).

"Abu Harith asked us to specify some locations inside the bazaar to attack, that will go viral in the media," said Haidar Abdulwahab, one of the suspects who was asked to form a group by an acquaintance of his father, who was an ISIS member and killed in an Arclight airstrike

...KABOOM!...
The group had met in Erbil citadel where they were tasked by Abu Harith to film ISIS members inside and near the bazaar and publish the videos on Telegram to show

holy warriors

present inside the city.

Abu Harith also asked them to specify some places "that have foreigners" and "asked us to target a place around the citadel," said Ahmed Haitham, another of the suspects.

Erbil citadel sits at the heart of the Kurdistan Region capital. It is a popular destination for tourists and locals, and overlooks Shar Square and the central bazaar.

Three of the seven suspects are minors. KRSC said ISIS is recruiting teenagers, especially those who have family members tied to ISIS, and forces them to work for the group.

Although ISIS was territorially defeated in Iraq in 2017, remnants of the terror group remain active across the country, particularly in areas disputed between Baghdad and Erbil.

Kurdish forces have made two other major arrests of ISIS suspects this summer. Five were arrested in Sulaimani and Halabja in late July. Another five were arrested in Erbil two weeks earlier.
Posted by: trailing wife || 09/06/2021 00:00 || Comments || Link || E-Mail|| [336074 views] Top|| File under: Islamic State
ISIS Attack Kills Several Policemen Near Iraq's Kirkuk
[ENGLISH.AAWSAT] ISIS

snuffies

killed 13 Iraqi

coppers

and

maimed

four during an overnight attack on a guard post near the city of Kirkuk,


... a thick stew of Arabs, Turkmen, Kurds, and probably Antarcticans, all of them mutually hostile most of the time...


police sources said on Sunday.

Police sources said the attackers clashed for two hours with

cop shoppe

ed at a village in the town of Rashad, 30 km southwest of northern city of Kirkuk,

Rooters

reported.

Militants used

roadside kaboom

s to prevent police reinforcements from reaching the post, destroying three policevehicles, police sources said.

There was no immediate claim of responsibility but ISIS

snuffies

are active in the area and a security source said they were involved.

Separately, at least three Iraqi soldiers were killed and one was

maimed

on Sunday when

button men

attacked an army checkpoint southeast of the Iraqi city of djinn-infested Mosul
... the home of a particularly ferocious and hairy djinn...
, security sources said.

Despite the defeat of the ISIS

murderous Moslem

group in 2017, remnants of the group switched to hit-and-run attacks against government forces in different parts of Iraq.



Posted by: Fred || 09/06/2021 00:00 || Comments || Link || E-Mail|| [336077 views] Top|| File under: Islamic State
Israel-Palestine-Jordan
Israeli police launch manhunt after 6 prisoners break out
[10News] Israeli police say they have launched a massive manhunt in northern Israel and the occupied West Bank after six Palestinian prisoners escaped from a high-security facility.

Multiple Israeli agencies were erecting roadblocks, conducting patrols and moving hundreds of other prisoners.

Prime Minister Naftali Bennett called the development a "grave incident" that required maximum effort by the country's forces.

The police said on Monday that the prisoners escaped from the

Gilboa prison

, which is supposed to be one of Israel's most secure facilities.

The men were believed to have been headed for

Jenin

, where the internationally recognized Palestinian Authority wields little control.
Posted by: Frank G || 09/06/2021 05:14 || Comments || Link || E-Mail|| [336078 views] Top|| File under: Palestinian Authority
IDF to close off West Bank, Gaza during Rosh Hashanah
[IsraelTimes] The military announces it will impose a closure on the West Bank and Gazoo
...Hellhole adjunct to Israel and Egypt's Sinai Peninsula, inhabited by Gazooks. The place was acquired in the wake of the 1967 War and then presented to Paleostinian control in 2006 by Ariel Sharon, who had entered his dotage. It is currently ruled with an iron fist by Hamaswith about the living conditions you'd expect. It periodically attacks the Hated Zionist Entity whenever Iran needs a ruckus created or the hard boyz get bored, getting thumped by the IDF in return. The ruling turbans then wave the bloody shirt and holler loudly about oppression and disproportionate response...
Strip starting at 4 p.m. tomorrow, hours before the start of Rosh Hashanah, the Jewish new year.

The closure, a routine procedure during Israeli and Jewish holidays, will remain in effect until 12:01 a.m. Thursday, after Rosh Hashanah ends earlier that evening.

Similar closures will be also be imposed later this month during the holidays of Yom Kippur, Sukkot and Simchat Torah.

A statement from the Israel Defense Forces says exemptions to enter Israel will be only be made for "humanitarian, medical and exceptional cases."
Posted by: trailing wife || 09/06/2021 00:00 || Comments || Link || E-Mail|| [336070 views] Top|| File under: Palestinian Authority
Syria-Lebanon-Iran
1 dead, 4 wounded in a car bombing in Turkish-occupied Afrin
[PUBLISH.TWITTER]

A

boom-mobile

ing on Sunday in the northern Syrian town of

Afrin

killed three civilians and injured six others, according to The Sick Man of Europe Turkey

...the occupiers of Greek Asia Minor...
's defense ministry, which blamed the attack on "terrorists."

"The enemies of humanity, terrorists, detonated an

car bomb

in Afrin city center, killing three innocent civilians and injuring six others, including three children," the ministry said in a tweet.

It said

the earth-shattering kaboom

was similar to others allegedly carried out by Kurdish forces and the Islamic State
...formerly ISIS or ISIL, depending on your preference. Before that they were al-Qaeda in Iraq, as shaped by Abu Musab Zarqawi. They're really very devout, committing every atrocity they can find in the Koran and inventing a few more. They fling Allah around with every other sentence, but to hear western pols talk they're not really Moslems....
(ISIS).

The Syrian Observatory for Human Rights reported one person was killed and four injured in

the earth-shattering kaboom

that occurred in front of a shop selling fuel, which caught fire.

Ottoman Turkish forces and their Syrian proxies invaded Afrin in 2018, expelling the Kurdish People's Protection Units (YPG) and forcing thousands of civilians to flee. Since then, the city has seen many deadly bombings. Three people were killed in a rocket attack on August 18. Turkey's Hatay governor's office claimed that it was carried out by the YPG.

Turkey frequently blames the YPG, but the force has denied the attacks, saying they do not target civilians. Ankara considers the YPG to be the Syrian offshoot of the Kurdistan Workers' Party (PKK), a designated terrorist group in Turkey.

Posted by: Fred || 09/06/2021 00:00 || Comments || Link || E-Mail|| [336073 views] Top|| File under: Sublime Porte
Lebanon Ends 'Rupture' with Syria to Get Access to Egyptian Gas
[ENGLISH.AAWSAT] The Lebanese government ended on Saturday a rupture in official relations with Syria, with a high-ranking ministerial delegation visiting Damascus and holding talks to obtain its approval to allow the entry of gas and electric energy from Egypt and Jordan through Syrian territories.

Leb

...an Iranian colony situated on the eastern Mediterranean, conveniently adjacent to Israel. Formerly inhabited by hardy Phoenecian traders, its official language is now Arabic, with the usual unpleasant side effects. The Leb civil war, between 1975 and 1990, lasted a little over 145 years and produced 120,000 fatalities. The average length of a ceasefire was measured in seconds. The Lebs maintain a precarious sectarian balance among Shiites, Sunnis, and about a dozeen flavors of Christians. It is the home of Hezbollah, which periodically starts a war with the Zionist Entity, gets Beirut pounded to rubble, and then declares victory and has a parade. The Lebs have the curious habit of periodically murdering their heads of state or prime ministers, a practice dating back to the heady human sacrifice days of Baal Moloch. In 2020 Hezbollahblew up a considerable portion of Beirut and many of its inhabitants when its ammonium nitrate faci8lity exploded. They blamed it on... somebody else. It wasn't them though. Trust them on that...
's deputy Prime Minister, Zeina Akar, led the first official government visit to Syria since the outbreak of the conflict there, as Lebanon had officially followed the principle of "disassociation," amid major divisions between the political forces over the relationship with Damascus and
Hezbollah's participation in the fighting alongside the Syrian regime forces.

Two weeks after the announcement of the Lebanese presidency of Washington's approval to help Lebanon import electric energy and gas from Egypt and Jordan, through Syria, the Lebanese delegation headed to Damascus to meet with Foreign Minister Faisal Miqdad and Minister of Oil Bassam Tohme.

In a

presser

following the meeting, the Secretary-General of the Lebanese-Syrian Higher Council, Nasri Khoury, said: "The Lebanese side demanded Syria's assistance to Lebanon in obtaining Egyptian gas and Jordanian electricity through Syrian territory. The Syrian side affirmed Syria's readiness to meet that request."

The two sides agreed to follow up on technical matters through a joint technical team.

Tohme told

news hound

s that the goal of the joint team was to determine the "readiness and safety of the infrastructure," which suffered "significant damage" during the conflict.

Following the acute fuel crisis in Lebanon, the US effort led to an initiative to draw electrical energy from Jordan through Syria, by providing quantities of Egyptian gas to Jordan, enabling it to produce additional quantities of electricity to be placed on the grid linking Jordan with Lebanon via Syria.

The initiative also provides for facilitating the transport of Egyptian gas through Jordan and Syria, to reach northern Lebanon.

A similar agreement allows Egyptian gas to reach Lebanon to operate gas-fired power stations, which have been out of service for 11 years.

The Arab Gas Pipeline extends by land from Egypt to Syria and Lebanon via Jordan, and crosses from the Homs region in central Syria, all the way to Deir Ammar in northern Lebanon.



Posted by: Fred || 09/06/2021 00:00 || Comments || Link || E-Mail|| [336091 views] Top|| File under: Govt of Syria
Who's in the News
30
[untagged]
6
Taliban/IEA
4
Palestinian Authority
4
Islamic State
3
Houthis
3
Commies
2
Sublime Porte
2
Boko Haram (ISIS)
2
Antifa/BLM
1
Pak Taliban (TTP)
1
[untagged]
1
al-Qaeda
1
Govt of Iran
1
Govt of Pakistan
1
Govt of Saudi Arabia
1
Govt of Sudan
1
Govt of Syria
1
Moslem Colonists
1
Muslim Brotherhood
Bookmark
E-Mail Me
The Classics
The O Club
Rantburg Store
The Bloids
The Never-ending Story
Thugburg
Gulf War I
The Way We Were
Bio
Merry-Go-Blog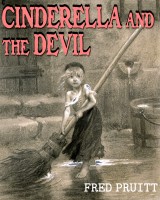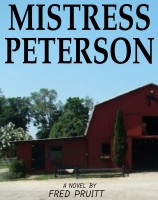 On Sale now!


A multi-volume chronology and reference guide set detailing three years of the Mexican Drug War between 2010 and 2012.

Rantburg.com and borderlandbeat.com correspondent and author Chris Covert presents his first non-fiction work detailing the drug and gang related violence in Mexico.

Chris gives us Mexican press dispatches of drug and gang war violence over three years, presented in a multi volume set intended to chronicle the death, violence and mayhem which has dominated Mexico for six years.
Click here for more information


Meet the Mods
In no particular order...


Steve White
Seafarious
tu3031
badanov
sherry
ryuge
GolfBravoUSMC
Bright Pebbles
trailing wife
Gloria
Fred
Besoeker
Glenmore
Frank G
3dc
Skidmark



Better than the average link...



Rantburg was assembled from recycled algorithms in the United States of America. No trees were destroyed in the production of this weblog. We did hurt some, though. Sorry.
3.238.118.27

Help keep the Burg running! Paypal: