23 Militants Killed in NATO, Afghan Forces Operations
At least 23 Taliban

gunnies

were killed and 5 others were

jugged

in NATO and Afghan forces operations in Kunar province on Saturday night, said officials

These

gunnies

killed were in three districts of Kunar province and five others were

jugged

in these operations, said ISAF in a press release.

Afghan officials say that they have seized some ammunition in these operations.

There were no Afghan and NATO casualties in the operations, officials add.

Taliban claim that they shot down a NATO chopper, a claim denied by NATO forces who said it was an emergency landing for technical problems.

Meanwhile Officials in the Ministry of Defence say modern weapons are used in special operations conducted by Afghan and coalition forces, which have had positive results.

"In many of these operations that are conducted at night according to specific plans, there are no casualties both on our side and the civilians' side," said Gen. Zahir Azimi a

front man

for the Ministry of Defence.

Afghan and coalition forces have escalated their counter-insurgency attacks to wipe out Taliban

gunnies

from Afghanistan's unstable areas to maintain security ahead of the upcoming Afghan parliamentary elections.
Posted by: Fred || 09/06/2010 00:00 || Comments || Link || E-Mail|| [330 views] Top|| File under: Taliban
Africa North
Laâyada recovered the body of Hodeifa al-Djound and buried him in Berrak
[Ennahar] The families of the

faceless myrmidons

killed early last week, together with the Chief of the military commission for the terrorist organization of the former GSPC, in the central region, Abdelmoumen Rachid, recovered the bodies of their sons.

The two

faceless myrmidons

were buried Wednesday in the municipality of Issers, while for his part, the founder of the Salafist Group for Preaching and Combat


... now known as al-Qaeda in the Islamic Maghreb...


(GSPC), Abdelhak Laâyada, recovered the body of the third terrorist, Hodeifa el-Djound from Mohamed Nadir hospital in Tizi Ouzou for his burial on the same day in Berrak in the capital after the identity of the three

faceless myrmidons

has been verified with the DNA.

A week after their elimination in a major operation by security services in a security checkpoint in Tademait in the province of Tizi Ouzou, while heading towards Delles, their families recovered their bodies last Wednesday. These are « B. B. ", Aged 28, owner of the vehicle "406" and « H. Hashemi ", leader of Saryate Issers. The two

faceless myrmidons

were buried in the evening of Wednesday in the Municipality of Issers, 23 km east of Boumerdes.
Posted by: Fred || 09/06/2010 00:00 || Comments || Link || E-Mail|| [519 views] Top|| File under: al-Qaeda in North Africa
Dismantling of a support network for terrorists in Jijel
[Ennahar]

Jijel coppers

were successful

Wednesday night

in

breaking up

a network of support to

bands of Islamic bandidos

operating in the

hills

of the province.

The

the identity

of those

jugged

was not disclosed.

During the holy month of Ramadan there has been an increased deployment of security forces backed by elements of the national army in the city of Jijel as well as other regions of the province

.

The plan is to prevent any infiltration of terrorist elements in the urban centers and avoid any suicide operation by terrorists, especially during the last days of the month of Ramadan, which coincide with "Leilat el Kadr" (Night of Destiny).
Posted by: Fred || 09/06/2010 00:00 || Comments || Link || E-Mail|| [320 views] Top|| File under: al-Qaeda in North Africa
A network of Gun smuggling and car theft dismantled in Tlemcen
[Ennahar] The research unit of the gendarmerie (national police) in the province of Tlemcen was successful, during an operation in coordination with the security apparatus of Algiers, to dismantle a large national network specialized in the trafficking of weapons, vehicles theft and falsifying car documents.

Three people involved in such criminal activities were

jugged

, including the brain of the network, in a major operation following the search warrent in the home of the network head in the Ain Defla, district of Chetouane, following information received by the mobile brigade of the judicial police of Algiers.

The ringleader was using his home to hide the stolen goods and tools used for the flight. three vehicles, advanced weaponry and bladed weapons were seized.

The ringleader, a repentant took advantage of the provisions of the Charter for Peace and National Reconciliation, to engage in criminal activities that extend to the outside of the country.

The three people

jugged

have been transferred to Algiers, while the investigation continues in order to stop the other network elements.

Noting that security services in Algiers recently

jugged

another Baron of trafficking of passport and giving assistance to Harraga (

undocumented Democrat

s), from El Henaya, and other

narco

s in addition to the seizure of large quantities of drug in Erremchi.
Posted by: Fred || 09/06/2010 00:00 || Comments || Link || E-Mail|| [437 views] Top|| File under: al-Qaeda in North Africa
Arabia
Nine people die in south Yemen clashes
[Beirut Daily Star]
Six people including four

coppers

were killed in overnight clashes in Yemen's tense south, where a separate Al-Qaeda-style ambush killed a tribal chief and his two bodyguards, local and tribal officials said on Sunday.

Four

coppers

and two

gunnies

were killed as fighting between Yemen's security forces and separatists intensified late Saturday in Habilayn in the southern province of Lahij, medics and local officials told AFP.

The violence broke out at dawn after security forces put up a checkpoint outside Habilayn, leading to a showdown between the Yemen Army and

gunnies

from the Southern Movement group, according to a local official.

"The situation is tense in Habilayn and government forces had to withdraw the reinforcements dispatched to the area," said residents contacted by AFP on Sunday.

Separately, a chief from the Al-Fadl tribe, Sheikh Hussein Saleh Mashdal, was killed in an overnight ambush along with his two bodyguards in Abyan, another southern province, a security official said.

The official, who refused to be named, blamed the attack on Al-Qaeda.

Mashdal was "leading the mediation between the authorities and alleged Al-Qaeda

bad turban

s" in the city of Loder, one of his relatives told AFP.
Posted by: Fred || 09/06/2010 00:00 || Comments || Link || E-Mail|| [325 views] Top|| File under: al-Qaeda in Arabia
Caucasus/Russia/Central Asia
Defense minister comes to Dagestan to supervise terrorist act cleanup
(Itar-Tass) -- Russian Defense Minister Anatoly Serdyukov has arrived in Dagestan to provide assistance to victims of the terrorist act at the field camp of the 136th brigade and to ensure the field camp's protection.

The Kremlin said that President Dmitry Medvedev ordered Serdyukov to visit the place and to make regular reports.

The president was informed about the blast made by a suicide bomber in the field camp in Buinaksk on Sunday morning. The explosion killed three and injured another 32 servicemen. The president ordered immediate assistance to families of the dead and medical aid to the wounded, the Kremlin said.

The wounded were taken to Makhachkala and Rostov-on-Don by plane. Moscow and St. Petersburg medics were sent to assist the therapy.

Units of the southern military district were put on alert in connection with the act of terror in Buinaksk.

A special commission led by acting commander of the southern military district Lt. Gen. Alexander Galkin is working on the explosion scene.
Posted by: Fred || 09/06/2010 00:00 || Comments || Link || E-Mail|| [440 views] Top|| File under: Chechen Republic of Ichkeria
Europe
ETA declares ceasefire
Basque separatist group ETA declared a ceasefire on Sunday in its bloody 42-year campaign for a homeland independent of Spain, vowing to give up guns and bombs to seek a democratic solution.


Guess that the Frenchies arresting their leaders a few months back was the straw that broke their backs. Old, lame, irrelevant and on the run.

ETA, blamed for the deaths of 829 people in attacks on Spanish targets, said it decided several months ago that it "will not carry out armed offensive actions." It did not specify if the ceasefire was temporary or permanent.

ETA made the announcement in a video sent to the BBC and pro-independence Basque daily Gara, showing three people in berets and yellow hoods sitting at a table flanked by Basque flags and an ETA symbol on the wall behind.

In the video, three figures were shown dressed in black, their faces covered with white cloths with holes cut out for their eyes. They were seated at a table under the emblem of the separatist group and next to the Basque flag, and the central figure made a statement in the Basque language. "ETA makes it known that for several months now it has taken the decision not to carry out armed attacks," said a transcript of the statement, translated into Spanish, also posted on the Gara website.
Posted by: Fred || 09/06/2010 00:00 || Comments || Link || E-Mail|| [826 views] Top|| File under:
India-Pakistan
Suspected terrorist records statement before court
(PTI) A suspected

hard boy

, who was arrested with RDX and a

phoney

passport here, was produced before a court today for recording of his statement.

Faiyaz, who was arrested on August 18, 2008, was brought in the court under heavy security and his statement was recorded under Criminal Procedure Code.

Sources said it is suspected that Faiyaz had links with a Pakistan-based terrorist outfit
and he had come here for carrying out some act of sabotage.
Posted by: Fred || 09/06/2010 00:00 || Comments || Link || E-Mail|| [331 views] Top|| File under:
Militant killed, armymen injured in J-K gun battles
(PTI) A

thug

was killed and three army jawans were injured in three different encounters with

Boskonians

in Bandipora and Kupwara district along the Line of Control in north Kashmir, official sources said here today.

An encounter broke out between security forces and

gunnies

in Lashkote village of Bandipora district, around 60 kilometres from here, last evening, the sources said.

They said an unidentified

thug

was killed in the exchange of firing while a jawan sustained injuries.

An army

front man

here, while confirming the killing of the

thug

, said the operation was still in progress.

In Baktoor area of Gurez sector, troops were engaged in another operation following reports that a group of

gunnies

have managed to sneak into this side from Pakistain-occupied Kashmir (POK), the sources said.
Posted by: Fred || 09/06/2010 00:00 || Comments || Link || E-Mail|| [328 views] Top|| File under: Govt of Pakistan
Law enforcers yet to find clues on terror networks in province
[Pak Daily Times]
The Crime Investigation Agency (CIA) and other law enforcement agencies have failed to find any clue about the terrorist networks with regards to the recent terror attacks in the provincial capital.

Police sources said officers of the Punjab Police were focusing on saving their job due to speculation of "massive-level transfers" by the provincial government in anger over the recent attacks.

However,
The infamous However...
the personnel of other law enforcement agencies who are investigating the matter have also failed to find any solid clues about terrorist networks in the province, the sources said, adding that the personnel had started to reinterrogate the

hard boyz

who were already in custody. The sources said the personnel were hoping that they could get more information from the

jugged

hard boyz

about future plans, adding that during previous investigations, the

jugged

hard boyz

had revealed future plans, including more than 20 targets within the provincial capital.

Two more: Meanwhile, two more injured of the attack at Karbala Gamay Shah succumbed to their injuries at Mayo Hospital on Sunday.

The deceased were identified as Yasir, a resident of Bhatti Gate and Abdullah Shah, a resident of Timber Market, Ravi Road. Police said that both were admitted to Services Hospital minutes after they suffered multiple wounds on different parts of their bodies when the attacks took place. They were shifted to the Intensive Care Unit (ICU) at Mayo Hospital and despite the doctors trying their best to save their lives, they breathed their last at around 4am.
Posted by: Fred || 09/06/2010 00:00 || Comments || Link || E-Mail|| [313 views] Top|| File under: al-Qaeda in Pakistan
Iraq
Baghdad attacks claim 12 lives
[Iran Press] Coordinated attacks in the Iraqi capital have claimed the lives of 12 people, leaving 36 others injured,

Storied Baghdad

's operations command has said.

The incident took place at the rear gate of Rusafa military command headquarters on unday

"I was shot in two places, and I tried to hide behind the car. When I looked for my colleagues again, they were not there -- all I saw was blood and the vests that they had set aside," AFP quoted a policeman as saying on condition of anonymity.

Iraq continues to grapple with violence in the eighth year of the United States military presence in the country.

The US has said it will withdraw its soldiers from the country by the end of next year.

Analysts, however, have cast serious doubts on the claim, saying that the continued US presence in Iraq would serve US interests, given the large-scale American investment there.
Posted by: Fred || 09/06/2010 00:00 || Comments || Link || E-Mail|| [328 views] Top|| File under: Islamic State of Iraq
Karbala police arrest 66 wanted persons
[Aswat al-Iraq] Policemen in Karbala on Sunday arrested 66 persons wanted by security agencies, including three on "terrorist" charges, in different areas of the province, according to Karbala police information director.

"Security agencies on Saturday and Sunday captured 66 wanted persons upon arrest warrants, including three on terrorist charges in accordance with Article 4 of the law on terrorism," Maj. Alaa al-Ghanimi told Aswat al-Iraq news agency.

"The three arrested on terrorist charges are suspected of involvement in planting improvised explosive devices (IEDs) earlier," Ghanimi said.

The holy Shiite city of Karbala, 110 km southwest of the Iraqi capital Baghdad, had witnessed attacks with two car bombs during the al-Ziyara al-Shaabaniya, or mid-Shaaban pilgrimage, on the Najaf-Karbala road more than one month ago.
Posted by: Fred || 09/06/2010 00:00 || Comments || Link || E-Mail|| [311 views] Top|| File under: Islamic State of Iraq
Baghdad blast casualties up to 20
[Aswat al-Iraq] Casualties from Sunday's earlier car bomb attack in central Baghdad rose to five civilian deaths and 15 others wounded, an interior ministry source said.

"A car bomb parked at al-Maydan square, central Baghdad, went off, near the old building of the defense ministry followed by a suicide attack with a car bomb, leaving five killed and 15 others wounded," the source told Aswat al-Iraq news agency.

He expected the number of casualties to grow.

However, Maj. General Qassem Atta, the official spokesman for the Baghdad Operations Command (BOC), told Aswat al-Iraq that two soldiers were killed and eight civilians wounded in a car bomb blast that targeted the old building of the defense ministry, the headquarters of the Iraqi army's 11th Division in Bab al-Muadham, central Baghdad.

Earlier, a press release published on the BOC web site said that the suicide bomber who attacked the defense ministry building detonated his explosive vehicle after he came under security forces' fire.

"The bomber detonated his explosive-rigged car near the back gate of the defense ministry building in al-Maydan square, leaving two persons killed and eight others wounded," read the release published on the BOC web site.

"Gunfire was heard prior to the bombing as security forces shot at the terrorist who did not succumb to the warning signals," it added.
Posted by: Fred || 09/06/2010 00:00 || Comments || Link || E-Mail|| [335 views] Top|| File under: Islamic State of Iraq
7 wanted persons captured in Mosul
[Aswat al-Iraq] Iraqi army forces on Sunday arrested seven wanted persons and seized a munitions cache in southern Mosul city, according to the army's 2nd Division information official. "A force from the army's 2nd Division, acting upon intelligence tip-offs, raided an are in southern Mosul and seized a cache containing munitions including those of 155 mm. artillery used in armed operations," Col. Sajid Mahmoud told Aswat al-Iraq news agency. "The raiding force also arrested seven wanted persons who are currently remanded under investigative custody to know more details about the munitions and the groups using them," he added.
Posted by: Fred || 09/06/2010 00:00 || Comments || Link || E-Mail|| [439 views] Top|| File under: Islamic State of Iraq
4 wanted persons captured in Basra
[Aswat al-Iraq] Policemen in Basra arrested four wanted persons in different areas of the province and defused an improvised explosive device (IED) on Sunday, a local police source said. "Police forces raided different areas of Basra, arresting four wanted on various charges," the source told Aswat al-Iraq news agency. "The Criminal Evidence Police Department also defused an IED in Umm Qasr, (60 km) western Basra," the source added.
Posted by: Fred || 09/06/2010 00:00 || Comments || Link || E-Mail|| [333 views] Top|| File under: Islamic State of Iraq
Iraqi troops defeat al Qaeda suicide assault
Long War Journal:
Iraqi soldiers defeated a complex and coordinated suicide assault today on an Army base in central Baghdad.

The daylight attack was carried out by a five-man team of armed al Qaeda in Iraq fighters wearing suicide vests, and included a minibus packed with explosives.

The assault began when the al Qaeda team arrived at the back gate of the Rusafa Military Command headquarters in central Baghdad, Major General Qassim al-Moussawi, a spokesman for the Baghdad Operations Command, told Reuters.

Two of the suicide bombers, armed with assault rifles, dismounted from the bus and attempted to storm the back gate and clear a path for the minivan. The two fighters were shot by Iraqi guards and then detonated their vests.

Two other fighters dismounted from the van, again to open up a lane for the van to hit the back gate. Iraqi soldiers shot the driver before he could reach the gate. The driver then detonated the car bomb. The two remaining al Qaeda fighters fled to a nearby building and were killed after an hour-long standoff.

In addition to the five al Qaeda fighters killed, four Iraqi soldiers and three civilians were reported killed while defending the base.
Posted by: Free Radical || 09/06/2010 00:00 || Comments || Link || E-Mail|| [328 views] Top|| File under:
Israel-Palestine-Jordan
Israel pounds Gaza tunnels as peace talks hit snares
[Beirut Daily Star] Israeli Army aircraft bombed three

Gazoo

tunnels, killing two

Paleostin

ians and wounding a third,

Hamas, always the voice of sweet reason,

security officials said on Sunday, as two more

Paleostin

ians were missing following the late Saturday airstrikes, which the Israeli military said was in retaliation for Hamas shooting attacks.

The officials identified all five men as smugglers working in one of the many tunnels used to ferry goods under the

Gazoo

-Egypt border. They spoke on condition of anonymity because authorities had not officially released the information.

The Israeli military said aircraft attacked two smuggling tunnels and a third that was intended to allow

Orcs and similar vermin

to infiltrate into Israel. The military said the strikes were retaliation for attacks against Israelis over the last week.

Last week, two Hamas attacks targeting Israeli cars on West Bank roads killed four residents of West Bank settlements and

maimed

two others. The spike in violence came as Israelis and

Paleostin

ians relaunched direct peace negotiations in Washington last week after a hiatus of nearly two years.

Israel usually retaliates promptly for attacks, often by bombing smuggling tunnels. The response appeared to be delayed this time to avoid disrupting the talks, which began after months of diplomatic efforts by the US.

The strikes also followed the launch of a rocket into Israel from

Gazoo

by

Orcs and similar vermin

earlier Saturday. There were no injuries in that attack.

Both Israeli Prime Minister Benjamin Netanyahu and

Paleostin

ian President

the ineffectual Mahmoud Abbas

expressed a desire to reach an agreement, but gaps remain wide.



Paleostin

ian Prime Minister Salam Fayyad, said he would do his utmost to prevent further attacks. "We believe this is dangerous to our people and we will not permit it," he said.
Posted by: Fred || 09/06/2010 00:00 || Comments || Link || E-Mail|| [339 views] Top|| File under: Hamas
Who's in the News
20
[untagged]
5
Islamic State of Iraq
4
Govt of Pakistan
4
al-Qaeda in North Africa
3
Hezbollah
2
Taliban
2
Govt of Iran
1
Commies
1
Hamas
1
Chechen Republic of Ichkeria
1
Iraqi Baath Party
1
al-Qaeda in Pakistan
1
al-Qaeda in Arabia
Bookmark
E-Mail Me
The Classics
The O Club
Rantburg Store
The Bloids
The Never-ending Story
Thugburg
Gulf War I
The Way We Were
Bio
Merry-Go-Blog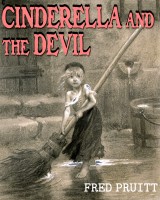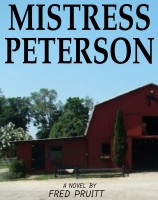 On Sale now!


A multi-volume chronology and reference guide set detailing three years of the Mexican Drug War between 2010 and 2012.

Rantburg.com and borderlandbeat.com correspondent and author Chris Covert presents his first non-fiction work detailing the drug and gang related violence in Mexico.

Chris gives us Mexican press dispatches of drug and gang war violence over three years, presented in a multi volume set intended to chronicle the death, violence and mayhem which has dominated Mexico for six years.
Click here for more information


Meet the Mods
In no particular order...


Steve White
Seafarious
Pappy
lotp
Scooter McGruder
john frum
tu3031
badanov
sherry
ryuge
GolfBravoUSMC
Bright Pebbles
trailing wife
Gloria
Fred
Besoeker
Glenmore
Frank G
3dc
Skidmark
Alaska Paul



Better than the average link...



Rantburg was assembled from recycled algorithms in the United States of America. No trees were destroyed in the production of this weblog. We did hurt some, though. Sorry.
3.215.180.226