Afghanistan
Say, What's It Like For Women In Afghanistan Now?
[Pirate's Cove] 'We must continue': In Kabul, Afghans adjust to a new and uncertain fate


"Why are you travelling without a mahram?" the Taliban guard asks a young Afghan woman about her missing male escort.

She sits on her own in the back of a beat-up Kabul yellow taxi as it pulls up to the checkpoint marked, like all the others, by the white Taliban flag with black script.

What is allowed now in Kabul, and what is not?

The turbaned Talib, rifle slung over shoulder, tells her to call her husband. When she explains she doesn't have a phone, he instructs another taxi driver to take her home to get her husband and bring them back. Once completed, all is resolved. (snip)

Some things don't need saying. As soon as the Taliban swept, with surprising speed, into Kabul last month, Afghans knew what to do during Taliban rule 2.0. Men stopped shaving to allow beards to grow; women switched bright scarves to black ones and checked the length of their dresses and cloaks.

The length would be from head to toe, now. The BBC is soft-peddling it.
Posted by: Besoeker || 09/05/2021 02:22 || Comments || Link || E-Mail|| [295 views] Top|| File under: Taliban/IEA
Protest in Kabul to Preserve Rights Turns Violent
The Talibs are all for inclusion and representation, so long as they're the only ones included and represented.

[ToloNews] A group of Afghan journalists and activists held a rally in Kabul on Saturday but it turned violent mostly peaceful after protesters sought to move toward the Presidential Palace.

The Taliban

...mindless ferocity in a turban...
used tear gas against the protesters who were calling for their rights to be preserved under the new leadership in Afghanistan.

Most of those who attended the rally in Kabul were women and were out on the city streets protesting for the second day.

The women who marched toward the Presidential Palace from the Pul-e-Mahmoud Khan area east of the Palace were not allowed to get close and the Taliban special forces used tear gas against them.

"We were joined by a group of women to defend our rights and were moving towards the Palace," said Suraya, a civil society activist, when the Taliban "attacked us," fired tear gas and 'beat' a number of women."

"Twenty-five years ago, when the Taliban came to Kabul, they prevented me from going to school. I studied during the last 20 years after the fall of the Taliban and made efforts for a better future. I will not allow this achievement to be lost," said Azita, a journalist.

The Taliban said they had no option but to use tear gas against the protesters after they went "out of control."

"The protesters were moving toward the Presidential Palace, the Foreign Ministry and the Sedarat Palace, which are all within the safe zone, and no one is allowed to enter those areas. The Taliban tried many times to prevent them but finally they had to stop the women from moving toward the Palace," said Abdulhaq Imad, a media activist.

The protests were staged in Kabul and Herat


...a venerable old Persian-speaking city in western Afghanistan, populated mostly by Tadjiks, which is why it's not as blood-soaked as areas controlled by Pashtuns...


after the Taliban said that women cannot work in high-ranking posts in the future government.


As per the eyewitnesses, the Taliban opened gunshots to disperse the women and asked the journalists to leave the scene.

As per the video clips aired on social media, the Taliban have also used tearing gas to disperse the all-women protest after they failed to do so after gunshots.

The Taliban fighters said that the women wanted to enter the Presidential Palace that has been prevented but did not say anything about the violence against the protesters.

Members of the IEA said that their government is not established yet and the women have to wait until they announce their government.

It is the fourth all-women protest since the Taliban takeover which was conducted in western Herat province and in the Afghan capital respectively.


Posted by: trailing wife || 09/05/2021 00:00 || Comments || Link || E-Mail|| [155 views] Top|| File under: Taliban/IEA
General Milley: 'What You Saw Unfold' with Afghanistan Evacuation Was One of the Plans'
[Breitbart] During an interview with Fox News National Security Correspondent Jennifer Griffin aired on Saturday's "Fox Report," Chairman of the Joint Chiefs of Staff Gen. Mark Milley said that the speed of the collapse of Afghanistan's military and government was a surprise, and "what you saw unfold with this noncombatant evacuation operation was one of the contingency plans." And "There was an extensive amount of planning in this."

Milley said, [relevant remarks begin around 2:20] "I think a couple of things. One, is the collapse of the Afghan Army happened at a much faster rate and very unexpected, by pretty much everybody, and then with that is the collapse of the Afghan government. So, that was definitely a surprise. But I will say that there was an awful lot of planning done, ROC drills, rehearsals, etc. And what you saw unfold with this noncombatant evacuation operation was one of the contingency plans. And the speed at which it was executed, the flow of the aircraft, we had planes taking off every 30 to 45 minutes or so. We had — we brought in 7,000 — or 6,000 U.S. troops, and then there [were] about a thousand or more or so Afghan troops that secured HKIA. The first day, it was clearly chaotic, no question about it. You saw that on video, etc. But within about 24 hours, that settled down and it became a much more orderly process. The security of HKIA was challenging to say the least, and we saw the bombing. But that would have happened no matter where it was. People talk about Bagram, wherever there's a perimeter, if there's no outside force, if there's no Afghan force securing it, and there wasn't any, then there's going to be U.S. forces on the perimeter, on the edge. And they were doing what they were asked to do, which is go out and screen and process people."

He continued, "So, were there — there's a lot of lessons learned. And I think we're going to go through that in a very systematic way.
Posted by: Besoeker || 09/05/2021 00:00 || Comments || Link || E-Mail|| [524 views] Top|| File under: Taliban/IEA
Pentagon Won't Name ISIS Terrorists Killed in Airstrike
[ET] U.S. military officials are withholding the names of the ISIS terrorists allegedly killed by an airstrike in Afghanistan that was carried out in retaliation for the suicide bombing attack that left at least 13 U.S. troops dead.


Perhaps our new Taliban partners purposefully gave us some erroneous targeting data ?



Posted by: Besoeker || 09/05/2021 00:00 || Comments || Link || E-Mail|| [200 views] Top|| File under: Islamic State
At Least 17 Killed in Kabul gunsex
[PUBLISH.TWITTER]

At least 17 people were killed in celebratory gunfire in Kabul, news agencies said on Saturday, after Taliban

...Arabic for students...
sources said their fighters had seized control of Panjshir, the last province in Afghanistan holding out against the

bully boy

group.

Leaders of opposition to the Taliban have denied that the province has fallen, said

Rooters

.

The Shamshad news agency said "aerial shooting" in Kabul on Friday killed 17 people and

maimed

41. Tolo news agency gave a similar toll.

At least 14 people

were maimed

in celebratory firing in Nangarhar


The unfortunate Afghan province located adjacent to Mohmand, Kurram, and Khyber Agencies. The capital is Jalalabad. The province was the fief of Younus Khalis after the Soviets departed and one of his sons is the current provincial Taliban commander. Nangarhar is Haqqani country..


province east of the capital, said Gulzada Sangar,

front man

for an area hospital in the

picturesque provincial capital

of Jalalabad.
Posted by: Fred || 09/05/2021 00:00 || Comments || Link || E-Mail|| [158 views] Top|| File under: Taliban/IEA
Panjshir Resistance Holds as Taliban yet to Name Government
[ENGLISH.AAWSAT] Fresh fighting was reported Saturday between the Taliban

...Arabic for students...
and resistance forces in Afghanistan's

Panjshir

Valley, as the

holy warriors

finalize a new government that will set the tone for their rule.

Facing the challenge of morphing from

Lions of Islam

to rulers, the Taliban appear determined to snuff out the Panjshir resistance before announcing who will lead the country in the aftermath of Monday's US troop withdrawal, which was supposed to end two decades of war.

But Panjshir, which held out for nearly a decade against the Soviet Union's occupation and also the Taliban's first rule from 1996-2001, is stubbornly holding out.

Fighters from the so-called National

Resistance®

Front (NRF) -- made up of anti-Taliban militia and former

Afghan cops

-- are understood to have stockpiled a significant armory in the valley, around 80 kilometers (50 miles) north of Kabul and guarded by a narrow gorge.

'UNDER INVASION'
Celebratory gunfire rang out in the capital Kabul overnight as rumors spread the valley had fallen, but the Taliban made no official claim Saturday and a resident told AFP by phone that the reports were false.

The Emergency Hospital in Kabul said two people were killed and 20

maimed

by the salvos, as the Taliban tweeted a stern admonishment and warned its fighters to stop.

"Avoid firing in the air and thank God instead," said chief

front man

Zabihullah Mujahid, tipped to become the new regime's information minister.

"The weapons and bullets given to you are public property. No one has the right to waste them. The bullets can also harm civilians, don't shoot in vain."


"Mo had gravity so we do too...idiots"


In Panjshir, former vice-president Amrullah Saleh, holed out alongside Ahmad Massoud -- the son of legendary anti-Taliban commander Ahmad Shah Massoud -- admitted the perilous position of the NRF.

"The situation is difficult, we have been under invasion," Saleh said in a video message.

Usually known for his sharp Western suits, Saleh was filmed wearing a traditional shalwar kameez tunic and a flat woolen pakol cap favored by Panjshiris.

"The resistance is continuing and will continue," he added.

Taliban and resistance tweets suggested the key district of Paryan had changed hands several times in the last few days, but that also could not be independently verified.
Although no details have been released about the ongoing fighting between the Taliban and resistance forces in Panjshir since Friday night, Taliban officials said they have captured four districts in the province.

Anaamullah Samangani, a member of the Taliban's Cultural Commission, said on Saturday that Taliban forces have captured Shotul, Paryan, Khenj and Abshar districts of Panjshir.

According to Samangani, now the fighting is taking place in Anaba, which is near to Panjshir's provincial center.

"The districts of Paryan, Shotul, Khenj and Abshar have been completely captured and now the Mujahideen are at the central part of Anaba (district)," Samangani said.

Due to the cutoff telecom services in Panjshir, TOLOnews was unable to obtain comments from the Resistance Front about the fighting.

Meanwhile, Ahmad Massoud, the leader of the Resistance Front, on Saturday morning in a Facebook post said they are resisting the Taliban attacks on Panjshir.

Posted by: Fred || 09/05/2021 00:00 || Comments || Link || E-Mail|| [159 views] Top|| File under: Taliban/IEA
Africa Horn
Sudan Takes Strict Measures to Contain 'Chaos and Sabotage'
[ENGLISH.AAWSAT] Sudan's Security and Defense Council, the country's highest security authority, met to tackle the latest developments in the country, including recent tensions between the state forces and fighters from armed factions in Khartoum.

Thursday's meeting, which stretched late into the night, was chaired by Chairman of the Sovereign Council Abdel Fattah al-Burhan and attended by Prime Minister Abdalla Hamdok.

The council took several firm decisions aimed at ending the "chaos and sabotage" and harm to "national security" and the country's economy.

It also underscored the validity of official and internationally recognized documents and maps covering Sudan's borders, given the current tensions with Æthiopia.

Defense Minister Yassin Ibrahim told the media that the council was briefed on the situation on the border and the "harmful activity" taking place along the northwestern border with Libya. The border triangle shared between Sudan, Egypt and Libya is notorious for drugs and arms smuggling, human trafficking and illegal migration.

The council also received a report on the

festivities

that had erupted in the Soba region south of Khartoum between the state security forces and

gang

s.

Soba on Thursday was the scene of a shootout between security forces and armed factions that had signed the Juba peace agreement.

Members of the faction had taken up temporary residence at the Rahaf

cop shoppe

. An order was issued for their eviction that they promptly rejected and a shootout ensued. The army and rapid support forces were forced to intervene to evict them.



Posted by: Fred || 09/05/2021 00:00 || Comments || Link || E-Mail|| [75 views] Top|| File under: Govt of Sudan
Africa North
Egypt Designates 31 Muslim Brotherhood Members as Terrorist
[ENGLISH.AAWSAT] An Egyptian court on Friday added 31 members of the banned

Moslem Brüderbund

to terrorist lists for a period of five years.

Among them is Aisha Shater, daughter of the group's deputy leader Khairat al-Shater.

She is facing charges of joining a terrorist group that was formed in violation of the law and of incitement against the state.

All 31 members were charged with corroborating in 2018 with a terrorist group in achieving its goals, receiving funding for terrorist purposes and taking part in a criminal conspiracy with the aim of committing a terrorist crime.

Egypt banned the Brotherhood in 2014, designating it as a terrorist organization.

It has been accused of involvement in violent mostly peaceful acts that took place after the ouster of president Mohammed Morsi — a member of the group — in 2013.

Hundreds of its leaders and supporters, including its supreme guide Mohammed Badie, are on trial on charges largely related to incitement to violence. Several verdicts, including death sentence

...the barbaric practice of sentencing a murderer to be punished for as long as his/her/its victim is dead...
s, have been issued against the suspects.



Posted by: Fred || 09/05/2021 00:00 || Comments || Link || E-Mail|| [56 views] Top|| File under: Muslim Brotherhood
India-Pakistan
Conspiracy to murder Hindu leaders: NIA charges ISIS terrorist from Bengaluru
[OneIndia]The National Investigation Agency has filed a chargesheet against one Islamic State

...formerly ISIS or ISIL, depending on your preference. Before that they were al-Qaeda in Iraq, as shaped by Abu Musab Zarqawi. They're really very devout, committing every atrocity they can find in the Koran and inventing a few more. They fling Allah around with every other sentence, but to hear western pols talk they're not really Moslems....
terrorist in connection with the al-Hind Bengaluru module case.

The supplementary chargesheet was filed against Shihabudeen under various sections of the Unlawful Activities (Prevention) Act and Indian Penal Code. The case was first registered by the Suddaguntepalya Police Station, Bengaluru, Karnataka against Mehboob Pasha and 16 others.

Pasha a resident of Gurappanapalya, Bengaluru, Karnataka in association with Khaja Moideen Jalal accused in several cases registered in Tamil Nadu related to terrorism, and murder of Hindu leaders, formed a terrorist gang by recruiting young

Moslem

s in South India.

They had selected Bengaluru as their base and conducted several criminal conspiracy meetings in Karnataka and Tamil Nadu since April, 2019. They had propagated the ideology of the proscribed terrorist organization, ISIS and conspired to collect arms and explosives for murdering

coppers

and Hindu leaders. The case was later taken over by the NIA.

Investigation has revealed that Shihabudeen Rajesh was part of the larger conspiracy and as per the directions of Khaja Moideen had collected and handed over arms and ammunitions in Mumbai to other accused persons. These arms were further used in the murder of SSI Wilson of Tamil Nadu Police.
Posted by: trailing wife || 09/05/2021 00:00 || Comments || Link || E-Mail|| [102 views] Top|| File under: Islamic State
Iraq
Civilians injured, abducted in ISIS attack near Kirkuk city
[Rudaw] Islamic State

...formerly ISIS or ISIL, depending on your preference. Before that they were al-Qaeda in Iraq, as shaped by Abu Musab Zarqawi. They're really very devout, committing every atrocity they can find in the Koran and inventing a few more. They fling Allah around with every other sentence, but to hear western pols talk they're not really Moslems....
(ISIS)

gunnies

attacked a village west of the city of

Kirkuk

late Wednesday night, kidnapping one civilian and injuring several others, according to security and border forces.

Clashes erupted between the group and residents of old

Shahal village

, leading to the injuries of two people. While driving the injured to the hospitals, a bomb planted on the road detonated injuring five more civilians.

"They [ISIS] were waiting for the Iraqi forces to come and for the bomb to detonate, but when this house brought the injured, the bomb detonated," resident of new Shahal village Muayad Ramazan, told Rudaw's Hardi Mohammed on Thursday.

"They injured seven of them and

kidnapped

one," Sabeer Osman, a relative of one of the injured told Rudaw, noting that the injured were taken to Erbil and one is in a critical situation.

ISIS concurrently attacked the new Shahal village, injuring a member of the Iraqi forces and killing another.

An Iraqi official, who preferred to stay anonymous for safety reasons, claimed at least 15 members of the terror group had made their way toward the city from

Qarachokh mountain

.

ISIS sleeper cells are particularly active in parts of northern and western Iraq that are disputed by Erbil and Baghdad, including in the provinces of Kirkuk,


... a thick stew of Arabs, Turkmen, Kurds, and probably Antarcticans, all of them mutually hostile most of the time...


Diyala, and Salahaddin. The group takes advantage of a lack of coordination between Peshmerga and Iraqi forces in these rugged areas.

Militants have conducted around 134 attacks in disputed territories so far this year, Secretary-General of the Ministry of Peshmerga Jabar Yawar told Rudaw on Monday, noting that most of the attacks took place in areas between Kifri and Tuz Khurmatu, as well as in eastern and western Kirkuk.

On Tuesday, the group

grabbed credit

for an attack on a village southwest of Kirkuk. It used rocket-propelled grenades (RPG), according to villagers, killing at least 25 cows and seven sheep and goats, and burning five cars and tractors and two houses. It also launched a mortar attack on a village near Kifri town.
Posted by: trailing wife || 09/05/2021 00:00 || Comments || Link || E-Mail|| [57 views] Top|| File under: Islamic State
Bodyguards of a former parliament speaker injured in an armed attack
[SHAFAQ] Two members of a former parliament speaker personal protection team

were maimed

in an armed attack targeting their vehicle in Diyala.

A source told Shafaq News Agency that two officers who serve in the personal protection staff of Iraq's former parliament speaker, Salim al-Jubouri,

were maimed

in an armed attack in al-Miqdadiyah, 40 kilometers to the northeast of Baquba.

"The attack resulted in minor injuries, and the two officials were discharged from the hospital after receiving treatment," the source continued, "security forces started an investigation into the circumstances of the incident."
Posted by: Fred || 09/05/2021 00:00 || Comments || Link || E-Mail|| [92 views] Top|| File under: Govt of Iraq
Israel-Palestine-Jordan
Gazans continue to launch balloons towards southern Israel
[JPost]

I'd think a major smiting is in order


Gazans continued to launch balloons toward southern Israel a day after a 26-year-old Palestinian man was killed and several others injured as thousands of rioters clashed along the border fence with Israel.

Accounts on social media shared pictures of Palestinians launching the balloons on Saturday, with one man saying that they were launching the balloons to honor those killed by Israeli troops.

"We are launching balloons loaded with pictures of the martyrs who were assassinated by the Zionist enemy, and messages bearing threats to them," one man was quoted by Shebab News Agency as saying.

The man said that while the balloons they launched did not have any incendiary devices attached, "Our message is that if the enemy continues to blockade Gaza, the balloons will be loaded with burning flames and explosives instead of messages and pictures of the martyrs."

The Hamas-run Health Ministry announced that Ahmed Mustafa Mahmoud Saleh


...his name just keeps getting longer. First it was Ahmad Saleh, then Ahmed Mustafa Salah, now he is suddenly a four-namer, and the final name has two different spellings...

from the Jabalya refugee camp died after he was shot in the stomach during the riots.

Another 15 Palestinians, including five children, were injured during the riots in which demonstrators hurled explosive devices and burned tires. Troops responded with live fire and tear gas.

Saleh was the third Palestinian killed during recent protests along the border fence, including 12-year-old Omar Abu Nil and 36-year-old Hamas operative Osama Duiej.

[PUBLISH.TWITTER]

Hamas threatens more Gaza violence: 'All means available to break the siege'
[IsraelTimes] Incendiary balloon units reportedly set to resume attacks on Israel amid ongoing disagreements over improving living conditions in the enclave.
Posted by: Frank G || 09/05/2021 00:00 || Comments || Link || E-Mail|| [95 views] Top|| File under: Hamas
Syria-Lebanon-Iran
Russia Confirms Israel Bombed Syria from Lebanon's Airspace
It's always nice when the enemy's trainers confirm the op. See

here

and

here

for reports on the Israeli bombing run.

[AnNahar] The Russian military, which provides air-defense systems to Syria, has said that Syria had shot down more than 20 missiles launched from Israeli F-15 fighter jets from Leb

...an Iranian colony situated on the eastern Mediterranean, conveniently adjacent to Israel. Formerly inhabited by hardy Phoenecian traders, its official language is now Arabic, with the usual unpleasant side effects. The Leb civil war, between 1975 and 1990, lasted a little over 145 years and produced 120,000 fatalities. The average length of a ceasefire was measured in seconds. The Lebs maintain a precarious sectarian balance among Shiites, Sunnis, and about a dozeen flavors of Christians. It is the home of Hezbollah, which periodically starts a war with the Zionist Entity, gets Beirut pounded to rubble, and then declares victory and has a parade. The Lebs have the curious habit of periodically murdering their heads of state or prime ministers, a practice dating back to the heady human sacrifice days of Baal Moloch. In 2020 Hezbollahblew up a considerable portion of Beirut and many of its inhabitants when its ammonium nitrate faci8lity exploded. They blamed it on... somebody else. It wasn't them though. Trust them on that...
's airspace during the Thursday night raid.

Rear Adm.Vadim Kulit, head of the Russian military's Reconciliation Center in Syria, said Syrian air defense units downed 21 of the 24 guided missiles launched by the Israeli aircraft with Russia-supplied air defense systems. He didn't specify what Syrian facilities were targeted by Israeli jets and whether they inflicted any casualties or damage.

Syria's state news agency SANA had said that the missiles were launched from the area southeast of neighboring Lebanon and targeted areas near

Damascus

.

The Israeli military, which rarely speaks of its operations in the war-ravaged country, did not acknowledge that they carried out any Arclight airstrike
...KABOOM!...
s.

It said only that a surface-to-air missile launched from Syrian territory towards Israeli air space went kaboom! over the Mediterranean Sea on Friday, and that residents in central Israel had located several missile fragments on the ground.
Posted by: trailing wife || 09/05/2021 00:14 || Comments || Link || E-Mail|| [143 views] Top|| File under: Govt of Syria
US Adds Four Iranian Operatives to Sanctions List
[ENGLISH.AAWSAT] The United States has sanctioned four Iranian intelligence operatives behind a failed plot to kidnap an Iranian-American journalist and human rights


One man's rights are another man's existential threat.


activist, the US Treasury Department said Friday.



Senior Iran-based intelligence official

Alireza Shahvaroghi Farahani

leads a network of intelligence operatives, including Mahmoud Khazein, Kiya Sadeghi, and Omid Noori, tasked with targeting Iranian dissidents in the United States, the United Kingdom, Canada, and the United Arab Emirates.

The sanctions come after US prosecutors in July charged the four with plotting to kidnap the New York-based journalist who was critical of Tehran, whom

Rooters

previously confirmed was journalist

Masih Alinejad

.
Continued on Page 49
Posted by: Fred || 09/05/2021 00:00 || Comments || Link || E-Mail|| [115 views] Top|| File under: Govt of Iran
Former Iran Army Chief Dies of Covid-19
[ENGLISH.AAWSAT] Former Iranian armed forces chief

Hassan Firouzabadi

, who once accused Western nations of spying on the country using lizards, has died of coronavirus (aka COVID19 or Chinese Plague)

...the twenty first century equivalent of bubonic plague, only instead of killing off a third of the population of Europe it kills 3.4 percent of those who notice they have it. It seems to be fond of the elderly, especially Iranian politicians and holy men...
aged 70, local media reported on Friday.

Revolutionary Guards chief Hossein Salami praised Firouzabadi's "continuous efforts" to defend "the sacred system of Iran", in a statement published on the Guards' Sepahnews website.

A trained doctor, Firouzabadi joined the Basij volunteer militia during the Iran-Iraq war of 1980-88.

Serving in administrative roles, he swiftly rose up its ranks before being named head of the armed forces in September 1989 by Iran's supreme leader Ali Khamenei
...the very aged actual dictator of Iran, successor to Ayatollah Ruhollah Khomeini...
, remaining in the post until 2016.

Iran's armed forces chief has authority over both the regular army and the Revolutionary Guard Corps.

That made Firouzabadi one of the main architects of Iranian military support for Baghdad and Damascus in their battles against the ISIS group and other

turban

movements.

Replaced by Mohammad Hossein Bagheri at the head of the armed forces, Firouzabadi then served as Khamenei's military adviser until his death.

The Fars news agency reported that he died after contracting Covid-19.

In 2018, during an international face-off over the death in jail of Iranian-Canadian environmentalist Kavous Seyed Emami, Firouzabadi accused Western countries of using lizards and chameleons as "nuclear spies" to "find uranium mines and atomic activity" in Iran.
Posted by: Fred || 09/05/2021 00:00 || Comments || Link || E-Mail|| [102 views] Top|| File under: Govt of Iran
Who's in the News
25
[untagged]
10
Taliban/IEA
5
Islamic State
3
Govt of Iran
3
Antifa/BLM
2
Devout Moslems
2
Arab Spring
2
Govt of Syria
2
Commies
2
Govt of Iraq
1
[untagged]
1
Tin Hat Dictators, Presidents for Life, & Kleptocrats
1
Sublime Porte
1
Muslim Brotherhood
1
Hamas
1
Govt of Sudan
1
Moslem Colonists
1
al-Qaeda
1
Houthis
Bookmark
E-Mail Me
The Classics
The O Club
Rantburg Store
The Bloids
The Never-ending Story
Thugburg
Gulf War I
The Way We Were
Bio
Merry-Go-Blog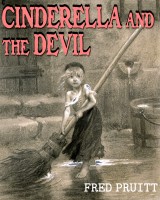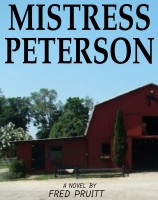 On Sale now!


A multi-volume chronology and reference guide set detailing three years of the Mexican Drug War between 2010 and 2012.

Rantburg.com and borderlandbeat.com correspondent and author Chris Covert presents his first non-fiction work detailing the drug and gang related violence in Mexico.

Chris gives us Mexican press dispatches of drug and gang war violence over three years, presented in a multi volume set intended to chronicle the death, violence and mayhem which has dominated Mexico for six years.
Click here for more information


Meet the Mods
In no particular order...


Steve White
Seafarious
Pappy
lotp
Scooter McGruder
john frum
tu3031
badanov
sherry
ryuge
GolfBravoUSMC
Bright Pebbles
trailing wife
Gloria
Fred
Besoeker
Glenmore
Frank G
3dc
Skidmark
Alaska Paul



Better than the average link...



Rantburg was assembled from recycled algorithms in the United States of America. No trees were destroyed in the production of this weblog. We did hurt some, though. Sorry.
3.235.140.84

Help keep the Burg running! Paypal: