-Land of the Free
Ohio sheriff issues warning: 'You shoot at police, expect us to shoot back'
This is very Republican county where I live, an area of spreading exurbs — and shrinking farming communities — north of Cincinnati, Ohio.

[TheHill] A sheriff in Ohio issued a defiant warning to protesters on Wednesday after he said cities around the country had descended into "lawlessness" amid recent protests over the police treatment of Black Americans.

In a Facebook post, Butler County Sheriff Richard Jones warned that any protesters who took action against

coppers

would be met with force. The post cited instances of objects, including rocks and water, thrown at officers responding to protests that have in some cases devolved into violence.

"Butler County Sheriff Richard K. Jones states he has seen the lawlessness in the country over the last few months directed towards police. The Sheriff has seen water dumped on police in New York, bricks and frozen water bottles thrown at police as well as officers blinded by lasers in Portland, Oregon. In addition, Police have been shot at in reliably Democrat Chicago, aka The Windy City or Mobtown
...home of Al Capone, the Chicago Black Sox, a succession of Daleys, Barak Obama, and Rahm Emmanuel...
and all across the country," read the Facebook post from the Butler County Sheriff's Office.

"I won't tolerate it, period. You shoot at the police expect us to shoot back. I will not allow my deputies or any law enforcement officer in Butler County to take the abuse I have seen over the past several months. If you come to this county expecting a free pass to harm one of my men or women in uniform keep in mind, nothing in life is free," added Jones in the post.

Police in many cities have faced criticism for their use of force in response to demonstrations, and many demonstrators and some members of the press have reported severe injuries as a result of police firing rubber bullets or using other nonlethal weaponry against demonstrators.

Jones previously made headlines in July when he vowed not to enforce a state mask order put in place by Ohio Gov. Mike DeWine (R).

"I'm not going to be the mask police," he told CNN
...formerly the Cable News Network, now who know what it might stand for...
at the time. "I'm telling people don't call 911. All the police have been decimated as far as being laid off, having budgets cut ... and I am not going to enforce the mask wearing."
Posted by: trailing wife || 09/05/2020 00:00 || Comments || Link || E-Mail|| [6522 views] Top|| File under: Antifa/BLM
Afghanistan
Officer Dies after Afghan Border Clashes
[KhaamaPress] At least one Afghan Border Force killed and further three

maimed

in a shootouts with Pak forces in Durand Line in eastern province of Nangarhar


The unfortunate Afghan province located adjacent to Mohmand, Kurram, and Khyber Agencies. The capital is Jalalabad. The province was the fief of Younus Khalis after the Soviets departed and one of his sons is the current provincial Taliban commander. Nangarhar is Haqqani country..


, local authorities confirmed.

Attaullah Khogyani,

front man

to the Nangarhar Governor, said among the victims are three civilians who bore injuring during the one-hour

festivities

.

The

festivities

begin as Pak forces started to violate the international border, according to Khogyani.

In May, at least four Afghan border forces were killed in a similar shootouts in Spin Boldak district in southern province of Kandahar, leaving 23 injured.

According to the Afghan Defense Ministry, on July 31 at least nine

non-combatants were killed

and 50 others were

maimed

in Pak forces artillery attacks on "residential areas" in Spin Boldak district.

The clash came hours after a telephonic conversation between Acting Foreign Minister Mohammad Haneef Atmar and Pakistain's Foreign Minister Shah Mehmood Wormtongue Qureshi

...a Pak political shape-changer. He is undistinguished except for his habit of periodically needing to have his lips reattached...
who stressed his country's support to the Afghan

grinding of the peace processor

, according to a statement by Foreign Affairs Ministry as reported by local media.
Posted by: trailing wife || 09/05/2020 00:00 || Comments || Link || E-Mail|| [6488 views] Top|| File under: Govt of Pakistan
Militants Kill Religious Scholar in Paktia
[KhaamaPress] A religious scholar and a Koran memorizer Mawlawi Mohajer is

rubbed out

by

holy warriors

in Noza Khola area of ​​Chamkani district of Paktia province Thursday morning, local authorities confirmed.

He preached in Dand Pathan district. While traveling with Qari Abdul Aziz to Chamkani, he was

rubbed out

on the face by the Taliban

...Arabic for students...


holy warrior

s.

The Taliban did not immediately take responsibility for the attack.
Posted by: trailing wife || 09/05/2020 00:00 || Comments || Link || E-Mail|| [6468 views] Top|| File under: Taliban
Sar-e-Pul Blast Claims 6, Wounds 2
[KhaamaPress] At least six children were killed and further two women

maimed

after a planted mine went off in a residential area in Sancharak district of the Northern province, the 209th Shaheen Corps said in a statement Thursday.

The incident happened at around 5:45pm Wednesday evening.

According to the statement, the Improvised Explosive Device (IED) was planted by the Taliban

...Arabic for students...


Lions of Islam

at Mohammad Isa residence in Sancharak district of Sar-e-Pul
...a city and eponymous province in northern Afghanistan, population about 500,000. Demographically it is majority Tadjik and Uzbek. There are small Pashtun, Arab, and Hazara communities, of which the Hazaras mostly don't bother anyone...
province, which claimed six children aging between five to 10 years old.

Meanwhile,
...back at the palazzo, Don Smilzo looked for an avenue of escape. The only window opened a hundred feet above the moat. The nearest of the hired assassins hold a bloody axe.
The window was looking better all the time....
two women aging between 30 to 50 years old were

maimed

.

The Taliban did not immediately comment on the claim.
Posted by: trailing wife || 09/05/2020 00:00 || Comments || Link || E-Mail|| [6495 views] Top|| File under: Taliban
Africa North
Perpetrator of brutal 2014 Paris robbery and rape arrested in Algeria
The first time the story appears in our archives is

here

, when the French interior minister led a rally protesting against Jew hatred.

The second report

appeared two weeks later, when the fourth suspect was arrested. We missed

the first report of the attack

, which included the first two arrests, in the Times of Israel.

[IsraelTimes] Houssame Hatri allegedly broke into home with 2 others, tortured Jewish man inside, telling him it was

Dire Revenge

for 'brothers in Paleostine' before raping victim's girlfriend.

Algerian police said they arrested a man who was sentenced to 16 years in jail for a 2014 assault and rape that shocked

La Belle France

.

Houssame Hatri, 24, was arrested in July in the city of Maghnia near the border with Morocco, about 250 miles west of the capital Algiers, Le

Gay Paree

ien reported last week. Hatri, a citizen of both

La Belle France

and Algeria, will be retried in Algeria, which does not have an extradition treaty with

La Belle France

, AFP reported. The report said French police tipped off their Algerian counterparts as to Hatri's whereabouts.

Hatri was one of three perpetrators of a robbery and rape in Creteil, in suburban

Gay Paree

, in September 2014. The men broke into a home there, tortured a Jewish man in his 20s, telling him they knew his family had money because they're Jewish and that they were taking

Dire Revenge

for their "brothers in Paleostine." One of the men raped the man's girlfriend in another room.

Hatri and his accomplices — Abdou Salam Koita, 28, and Ladje Haidara, 25 — were sentenced to jail time in the summer of 2014. But Hatri fled before he could be taken into custody.
Posted by: trailing wife || 09/05/2020 00:00 || Comments || Link || E-Mail|| [6490 views] Top|| File under: Moslem Colonists
Tunisia Arrests Terrorists Infiltrating From Libya
[LIBYAREVIEW] Tunisian media reported on Friday, that terrorist groups have taken advantage of the COVID-19 epidemic, and the lax security in Tunisia to infiltrate its borders with Libya.The Tunisian newspaper al-Shorouk stated that this took place as thousands of Tunisians were returning from Libya, through border crossings. It revealed that these

hard boyz

posed as workers in Libya. They then moved between various cities, intending to implement a terrorist plot, targeting the country's security forces.

Thousands of Tunisians have been repatriated from Libya, since April. They have entered Tunisia in groups, after the borders were closed, and panic spread due to the beginning of the COVID-19 outbreak in North Africa.

The newspaper added that security units in the states of Bizerte and Baja, managed to arrest a 40-year-old woman, classified as "dangerous". She is believed to have recently returned to Libya and was imprisoned in the Special Deterrence Force prison. The newspaper pointed out that this woman was communicating with terrorist leaders inside and outside Tunisia. Another

murderous Moslem

was captured, admitting that he had infiltrated from Libya and belonged to a militia group.

The newspaper also reported, according to security sources, that these

murderous Moslem

elements have contacted groups stationed in the Tunisian mountains, to plan to carry out operations targeting local facilities and security headquarters in the country.




Posted by: Fred || 09/05/2020 00:00 || Comments || Link || E-Mail|| [6484 views] Top|| File under: Muslim Brotherhood
Fifth Column
New images show Antifa activist 'lying in wait' before fatal shooting of ARMED pro-Trump demonstrator in Portland - as warrant suggests...
[Daily Mail, where America gets its news]
Portland prosecutors on Friday released arrest warrant for deceased murder suspect Michael Reinoehl, 48


Reinoehl died during a shootout with US Marshals in Washington state on Thursday night


He was the prime suspect in Saturday's murder of right-wing activist Aaron Danielson, 39


Surveillance stills in the unsealed warrant show Reinoel apparently lying in wait for Danielson


Reinoehl, a self-described Antifa activist is seen lurking in parking garage alcove as Danielson passes


He then emerged onto the street to follow Danielson from behind, cops say in the warrant


Images also show that Danielson was carrying bear mace and a baton during the incident


Warrant reveals cops found an un-fired gun holstered in Danielson's waistband after he died


Police found text message from Reinoehl to his own son offering to trade marijuana for a gun


Reinoehl said in interview shortly before he died that he acted in self-defense during the incident


But witness who was with Danielson says the shooting was unprovoked
Posted by: Angeart Javiper6312 || 09/05/2020 10:39 || Comments || Link || E-Mail|| [6485 views] Top|| File under: Antifa/BLM
FBI Antifa arrest roundup: Portland doesn't want 'em, but we do
Trans person arrested multiple times at Portland Antifa riots now faces federal felony charge
[THEPOSTMILLENNIAL] A Portland-area trans person was federally charged with felony civil disorder after being arrested three times and released by local authorities at Antifa
...the armed wing of the Democratic Party...
riots last month.

According to court documents from the U.S. Attorney's Office for the District of Oregon, 25-year-old Joshua "Eva" Martin Warner, of Beaverton, Ore., directed a high-powered, green laser into the eyes of numerous Portland Police officers attempting to disperse a riot on Aug. 8 outside the police union hall.

The lasers, favored by Antifa black bloc in Portland, can cause permanent eye damage. At the riot, Antifa arsonists attacked the Portland Police Association building by shattering windows and setting fire to it. They also used vehicles and lit dumpsters to block traffic and impede police response.


Posted by: Fred || 09/05/2020 00:00 || Comments || Link || E-Mail|| [6489 views] Top|| File under: Antifa/BLM
Antifa Members Flying Around the Country to Engage in Rioting: Barr
[EpochTimes] Members of the

krazed killer

Antifa
...the armed wing of the Democratic Party...
network are flying around the country and participating in riots, Attorney General William Barr said in a new interview.

"I've talked to every police chief in every city where there has been major violence and they all have identified Antifa as the ramrod for the violence," Barr said in an appearance this week on CNN
Continued on Page 49
Posted by: trailing wife || 09/05/2020 00:00 || Comments || Link || E-Mail|| [6485 views] Top|| File under: Antifa/BLM
Secret Antifa tent city found, and Portland is paying for it
[PRESSCALIFORNIA] Where do Portland Antifa
...the armed wing of the Democratic Party...
ns rest during the day between riots at night? In a hidden tent city near downtown, paid for and serviced by the city, according to a local citizen journalist.


But Shhhhh...it's a secret


And they didn't like their cover blown. After capturing the encampment on video, "I was chased approximately four or five blocks by two men, one with a slingshot," reported the Vlogger, who remained unidentified for his safety.

"This encampment is filled with young vibrant people who are actively, at night, committing crimes, and burning Portland to the ground," he said on his YouTube channel, Never Alone With Christ.

Anonymous or not, public records provide a troubling bombshell. The encampment is one of several specialized shelters under the auspices of the Joint Office of Homeless Services.

It is entirely funded by the city of Portland, with start-up costs priced at $214,097 and ongoing support for all three sites expected at $155,488 monthly, N.A.W.C. said.

Mayor Ted Wheeler

...the incompetent but trendy leftist mayor of Portland...
and Portland City Commissioner Jo Ann Hardesty are said to be the key backers of the temporary outdoor shelters such as this one, located at the Star Park Festival Lots by the Hawthorne Bridge Junction.

Two large buses are often nearby, but weren't on the day of filming, he said.
Posted by: Fred || 09/05/2020 00:00 || Comments || Link || E-Mail|| [6500 views] Top|| File under: Antifa/BLM
Israel-Palestine-Jordan
Palestinians riot in the Jewish area of Hebron
[Jpost] Paleostinian protesters rioted on Friday in front of Hasam Shoter, in the Jewish area in Hebron, according to Walla! News. The rioters reportedly threw rocks that hit an Israeli vehicle that was driving by.

No injuries were reported.
Posted by: trailing wife || 09/05/2020 00:00 || Comments || Link || E-Mail|| [6483 views] Top|| File under:
Trump oversees economic deal that includes Kosovo recognizing Israel, Serbia moving embassy to Jerusalem
[FOXNEWS] President Trump on Friday oversaw the signing of an agreement between Serbia and Kosovo that normalizes economic relations between the two countries — and also includes Kosovo recognizing Israel, and Serbia agreeing to move its embassy to Jerusalem.

The Belgrade-Pristina deal was signed by their two leaders —­ Serbian President Aleksandar Vucic and Kosovo's Prime Minister Avdullah Hoti —­ in front of Trump in the Oval Office, with Trump describing it as a "major breakthrough."

"Truly, it is historic," Trump said. "I look forward to going to both countries in the not too distant future."

The deal came just weeks after Trump announced an agreement had been reached between the United Arab Emirates and Israel on opening up relations between the two countries.

The U.S. moved its embassy in Israel from Tel Aviv to Jerusalem in 2018 after recognizing Jerusalem as its capital a year earlier, and has urged countries to do the same. Until now, Kosovo, a mainly

Moslem

country, had not recognized Israel.

Administration officials had met with the leaders on Thursday, urging them to put aside their political differences in favor of closer economic ties. Kosovo had declared independence from Serbia in 2008, nine years after NATO


...the North Atlantic Treaty Organization. A cautionary tale of cost-benefit analysis....


conducted an Arclight airstrike

...KABOOM!...
campaign against Serbia in a bid to end the persecution of ethnic Albanians in Kosovo.
Posted by: Fred || 09/05/2020 00:00 || Comments || Link || E-Mail|| [6470 views] Top|| File under:
Syria-Lebanon-Iran
Syria says Israeli strike kills 2 soldiers, wounds 7
[EN.ANNAHAR] A Syrian Defense Ministry official said Israel's military fired missiles Monday night on areas south of the capital Damascus killing two soldiers, wounding seven and causing material damage.

The unnamed Defense Ministry official, who was quoted by state media, said the strikes targeted military posts south of Damascus adding that Syrian air defenses shot down most of the missiles before they hit their targets.

The official said the missiles were fired from the area of Syria's Israeli-occupied Golan Heights. The missile attack started at 10:40 p.m. (1940 GMT).

Residents of the capital Damascus said they heard explosions south of the city.
Posted by: Fred || 09/05/2020 00:00 || Comments || Link || E-Mail|| [6467 views] Top|| File under: Govt of Syria
Who's in the News
39
[untagged]
13
Antifa/BLM
4
Commies
3
Sublime Porte
3
Islamic State
2
Taliban
2
Govt of Iran
2
Moslem Colonists
1
Human Trafficking
1
Hamas
1
Jamaat-e-Islami
1
Govt of Pakistan
1
Muslim Brotherhood
1
PLO
1
Govt of Syria
1
Hezbollah
Bookmark
E-Mail Me
The Classics
The O Club
Rantburg Store
The Bloids
The Never-ending Story
Thugburg
Gulf War I
The Way We Were
Bio
Merry-Go-Blog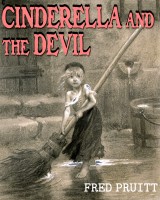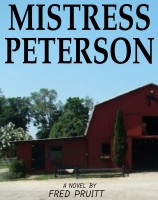 On Sale now!


A multi-volume chronology and reference guide set detailing three years of the Mexican Drug War between 2010 and 2012.

Rantburg.com and borderlandbeat.com correspondent and author Chris Covert presents his first non-fiction work detailing the drug and gang related violence in Mexico.

Chris gives us Mexican press dispatches of drug and gang war violence over three years, presented in a multi volume set intended to chronicle the death, violence and mayhem which has dominated Mexico for six years.
Click here for more information


Meet the Mods
In no particular order...


Steve White
Seafarious
Pappy
lotp
Scooter McGruder
john frum
tu3031
badanov
sherry
ryuge
GolfBravoUSMC
Bright Pebbles
trailing wife
Gloria
Fred
Besoeker
Glenmore
Frank G
3dc
Skidmark
Alaska Paul



Better than the average link...



Rantburg was assembled from recycled algorithms in the United States of America. No trees were destroyed in the production of this weblog. We did hurt some, though. Sorry.
3.81.26.35

Help keep the Burg running! Paypal: