Afghanistan
Afghan Commandos storm Taliban hideout in Faryab province
[Khaama Press] The Afghan Commandos have stormed a hideout of the Taliban
...Arabic for students...
group which was used as a headquarter by the Talibs in northern Faryab province.

The 209th Shaheen Corps of the Afghan Military in the North said the Afghan Commandos on Tuesday night stormed the Taliban hideout in the vicinity of Khwajah Sabz Posh district.

The source further added that ten

Death Eaters

were killed during the operation and some weapons, munitions, and military equipment were confiscated.

The security situation in Faryab province

has tanked

sharply during the recent years amid growing insurgency activities by the anti-government armed

myrmidon

groups.
Posted by: trailing wife || 08/23/2018 00:00 || Comments || Link || E-Mail|| [6472 views] Top|| File under: Taliban
Kabul Attackers Stationed Near ARG 'Three Days Ahead Of Attack'
[ToloNews] A day after rocket attack near Afghanistan's Presidential Palace, also known as ARG, sources said the attackers were stationed in Sarai Maahi, a market near Eidgah Mosque in PD1 of Kabul, three days before the attack.

The sources who wished not to be named in this report said the attackers were carrying a big number of light and heavy weapons and were speaking in Farsi and Arabic.

According to Resolute Support

front man

Lt. Colonel Martin O'Donnell, nine

turbans

had been involved in the attack and that at least 30 mortar rounds were fired at areas around the Presidential Palace.

But the question which is widely asked is that the

turbans

managed to infiltrate one of the heavily-guarded areas in the capital city near the Presidential Palace and the Defense Ministry building?

Several rockets landed in Kabul city early on Tuesday morning when President Ashraf Ghani

...former chancellor of Kabul University, now president of Afghanistan. Before returning to Afghanistan in 2002 he was a scholar of political science and anthropology. He worked at the World Bank working on international development assistance. As Finance Minister of Afghanistan between July 2002 and December 2004, he led Afghanistan's attempted economic recovery until the Karzais stole all the money. ..
was addressing a ceremony on Eid al-Adha. Despite the sounds of at least four rockets in the background, President Ghani kept his cool and continued his speech by saying that

turbans

could not stop the people from improvement by such attempts.

The rocket attack started at about 9am Kabul time.

Eyewitnesses said the attackers were coming to the area every day and were spending their nights there.

"It is the responsibility of the relevant organizations to say that how this vehicle entered the city," said Omar, an eyewitness.

"One person was standing there, another near the shrine and several others in front of the shop," said Massoud, an eyewitness.

Abdul Karim, a vendor in Kabul, said he lives along with five others in the market from where the attack was carried out.

The market is used for storing fishes during winters. In summers, it is used for other purposes including a parking for cards and rooms for rent for workers who have come to Kabul from other provinces. At least 15 vehicles were inside the market when the attack happened. All except two of them have been heavily damaged in the incident.

Karim said the attackers took them hostage after he and his friends returned from Eid prayers on Tuesday morning, but he said they were released after one hour.

"One of them (attackers) said that kill them, the other one said no. They pulled us on the ground to kill, then took us to a room and then released us," said Karim.

The attack has posed harms to a school and some houses in the area.

"They hit my shop with rocket. It is burnt," said Ahmad Gul, a shopkeeper.

"This is my car which has caught fire in the attack. So far no one has come to ask about cars in this market," said Fida Mohammad, a schoolteacher.

The battle between government forces and the attackers ended after three hours. Afghan forces used combat helicopters to eliminate the attackers.

A military expert said the attack on a secure area in Kabul indicates the intelligence failure of the country's security agencies.

"First, this is the failure of intelligence forces. Secondly, there is a possibility of contact between these individuals with security personnel. It is not beyond these two circumstnacces," said Sayas, a military analyst.

Video shows ANDSF suppressing militants involved in mortar attack on Kabul

[KhaamaPress] The NATO


...the North Atlantic Treaty Organization. Originally it was a mutual defense pact directed against an expansionist Soviet Union. In later years it evolved into a mechanism for picking the American pocket while criticizing the cut of the American pants...


-led Resolute Support Mission released a video which shows the Afghan National Defense and Security Forces suppressing the

forces of Evil

involved in mortar attack on Kabul city during the first day of Eid al-Adha.

"During a 30-minute period, more than 30 mortar rounds were fired by approximately nine armed ISIS-K terrorists. Five were apprehended by the Afghan National Directorate of Security


...the Afghan national intel agency...


(NDS)," NATO said in a statement.

The statement further added "Deploying within minutes of being mobilized, Crisis Response Unit 222 arrived on-scene and began clearing compounds, while Afghan Air Force MD-530 helicopters engaged and killed an attacker firing mortar rounds from the back of a truck."

According to Resolute Support Mission, two attackers barricaded themselves behind a vehicle and began firing at National Directorate of Security responders. The MD-530s killed one of the barricaded attackers with a precision strafing run, while Crisis Response Unit 222 later engaged and killed the remaining terrorists. Crisis Response Unit 222 continued to clear compounds in the vicinity, although the area was declared secure.


The video can be seen here.
Posted by: trailing wife || 08/23/2018 00:00 || Comments || Link || E-Mail|| [6473 views] Top|| File under: Islamic State
Arabia
Saudi 'detains' Mecca imam who 'challenged mixed gatherings'
[Al Jazeera] Soddy Arabia


...a kingdom taking up the bulk of the Arabian peninsula. Its primary economic activity involves exporting oil and soaking Islamic rubes on the annual hajj pilgrimage. The country supports a large number of princes in whatcha might call princely splendor. When the oil runs out the rest of the world is going to kick sand in the Soddy national face...


has detained a prominent imam and preacher at the Grand Mosque in Mecca, activists said, after he reportedly delivered a sermon criticising mixed public gatherings.

The social media advocacy group Prisoners of Conscience, which monitors and documents arrests of Saudi preachers and religious scholars, said on Sunday that Sheikh Saleh al-Talib was placed in durance vile
Into the paddy wagon wit' yez!
after he delivered a sermon on the duty in Islam to speak out against evil in public.

Khaleej Online reported that in his sermon, Talib, who also serves as a judge in Mecca, derided the mixing of unrelated men and women at concerts and other mixed entertainment events.

While there was no direct criticism of the Saudi royal family in his speech, the kingdom has in recent months relaxed laws on female attendance at public events.

Saudi Arabia has yet to issue an official statement on the issue.

Hours after his reported arrest, both of al-Talib's Engish and Arabic Twitter accounts were deactivated.
Posted by: Fred || 08/23/2018 00:00 || Comments || Link || E-Mail|| [6472 views] Top|| File under: Govt of Saudi Arabia
Europe
Two dead, one injured in knife attack near Paris
[10News] Two people were killed and one "badly injured" in a knife attack Thursday morning in Trappes, a suburb west of Paris, according to France's National Police. The attacker was also killed, police said.

"After the attack, he ran into a house to hide. He left shortly afterward and threatened police before being neutralized," police said.

Authorities have not yet given an indication of motive for the attack. The matter may have been a family dispute, CNN's French affiliate BFM-TV reported.

The two people who were killed were the attacker's mother and sister, a spokesman for the Interior Ministry told CNN.

The French Interior Ministry urged the public via Twitter to "avoid the area and respect the security perimeters so as not to disrupt the police work."

Interior Minister Gérard Collomb tweeted: "The individual has been neutralized. My first thoughts are with the victims and their loved ones. I want to salute the actions and the exemplary mobilization of our police forces. They are already investigating to establish the circumstances of this tragedy."

Collomb later tweeted that he had arrived at the police station in Trappes, less than 20 miles from Paris, to be briefed on the situation.

ISIS claimed responsibility for the attack via its Amaq media outlet but did not provide any evidence to support the claim.

The anti-terror Paris prosecution office has not yet opened an investigation into the attack, as is customary if there is a strong indication of a link to terrorism.

On Thursday, ISIS released what it said was a new audio message from its leader Abu Bakr al-Baghdadi, in which he purportedly issued a rallying call to supporters in the face of continued military defeats.

According to BFM-TV, Trappes is a poor town in the middle of a wealthy area. Half of its roughly 30,000 inhabitants are aged under 25, the broadcaster said, and the unemployment rate is close to 20%
:The man, identified locally as taxi driver Kamel Salhi, was shot dead by police. He had been on a terror watch-list since 2016.

French Interior Minister Gerard Collomb arrived at the scene not long after the attacker had been shot dead, and described the 36-year-old as a 'criminal who had significant psychiatric problems'.

'He was known (to police) for advocating terrorism but it seems he was a disturbed person rather than someone who could respond to calls for action from terrorist organisations like Daesh,' he said, using the Arabic acronym for ISIS.

Mr Salhi had recently returned to his family home Trappes, after separating from his girlfriend in the nearby Val d'Oise department.

Following a conviction of 'apologising for terrorism' in 2016, which saw him end up on a police terror watchlist, he was fired from his job as a bus driver.

He had reportedly been making a living as a taxi driver, but is said to have suffered with severe psychological problems and was known to be a heavy drinker.

Trappes has a population of around 30,000 and is part of the far suburbs of the greater Paris area.

Only a short drive from the wealthy area of Versailles, home to the world-famous Versailles Palace, the town is known for problems linked to poverty, gangs and hardline interpretations of Islam.

It has a large Muslim population and about 50 locals are suspected of having left France to fight for the Islamic State group in Syria and Iraq, according to French security sources.

In July 2013, Trappes was the scene of a series of riots which saw Muslim protesters torch cars and attack a police station.

Hundreds stormed the local police headquarters after officers had tried to fine a woman for wearing a niqab, a full-face Islamic veil which is forbidden in France, and arrested her husband for trying to stop them.
Posted by: Frank G || 08/23/2018 07:06 || Comments || Link || E-Mail|| [6523 views] Top|| File under: Islamic State
Afghan sentenced to life for stabbing teenage sister 28 times in Austria 'honor' killing
[IsraelTimes] An Austrian court sentences an Afghan man to life in prison for fatally stabbing his teenage sister 28 times in a so-called "honor" killing.

The man, in his early twenties, pleaded guilty to murdering his younger sister in September 2017. He received the maximum penalty.

The victim, who was aged around 17 or 18, had fled domestic violence at the hands of both her father and brother and sought refuge in a shelter when her brother found her and confronted her on her way to school.

The motive came from a "wrongheaded sense of honor that is not in line with the values of central European society," judge Stefan Apostol was quoted by Austrian news agency APA as saying.

The man, who came to Vienna in 2013, is appealing the sentence.

"I want to ask for forgiveness. I committed a crime," the perpetrator, who was not named, is quoted as saying in court, adding that he did it "because of the culture."


Not sorry he did it, but should go free because it's the fault of his culture. Feh. Send him back to his culture without the ability to pass it on.
Posted by: trailing wife || 08/23/2018 00:00 || Comments || Link || E-Mail|| [6472 views] Top|| File under: Moslem Colonists
German police arrest Russian man over alleged terror bomb plot
[IsraelTimes] Suspect with ties to Berlin Christmas market attack allegedly intended to 'maim or kill the greatest possible number of people'

German police commandos tossed in the clink
I ain't sayin' nuttin' widdout me mout'piece!
Wednesday a Russian suspected Islamic terrorist accused of having plotted an explosives attack in the country.

Identified only as 31-year-old Magomed-Ali C., he was allegedly an accomplice of Clement Baur, who was arrested in Marseilles shortly before the 2017 French elections accused of plotting an imminent attack.

The Russian man "is suspected of having plotted, together with Clement B., detained in

La Belle France

, a serious act of violence against the state," German federal prosecutors said in a statement.

Commandos of the elite police unit GSG 9 stormed the man's Berlin apartment in an operation which prosecutors said was linked to the Baur case.

"No explosives were found during today's search operations," federal prosecutors' spokeswoman Frauke Koehler said.

Baur and another suspect, who had both pledged allegiance to the Islamic State
...formerly ISIS or ISIL, depending on your preference. Before that al-Qaeda in Iraq, as shaped by Abu Musab Zarqawi. They're very devout, committing every atrocity they can find in the Koran and inventing a few more. They fling Allah around with every other sentence, but to hear the pols talk they're not really Moslems....
group, were arrested in April 2017 in a Marseilles apartment.


That would be his Sequedin prison buddy, Mahiedine Merabet...

French police found an IS flag, a loaded Uzi sub-machine gun, two pistols, a homemade grenade and TATP, a volatile explosive dubbed "mother of Satan."

The German prosecutors said that Magomed-Ali C. and Baur planned an explosives attack "at an unknown location in Germany, meant to maim or kill the greatest possible number of people."

For this purpose, Magomed-Ali C. had kept in his Berlin flat "a substantial amount" of TATP since at least October 2016.

However their plan was foiled by an unspecified German "preventive police operation," which led the accomplices to split up and Baur to travel to

La Belle France

, said the prosecutors.

TERROR CONNECTION
Prosecutors added Wednesday that a phone number used by Baur had been found saved in a mobile phone belonging to Anis Amri, the perpetrator of a December 2016 truck rampage at a Berlin Christmas market that left 12 people dead.

"We now know that Anis Amri was in contact with Clement B.," prosecutors' spokeswoman Koehler said.

What's more, Amri and Magomed-Ali C. both regularly visited a Berlin mosque known as Fussilet 33 that authorities later closed down over fears it was a meeting place for terrorists.
However,


a person who gets all wrapped up in himself makes a mighty small package...


Koehler added there was "no indication" either that Magomed-Ali C. and Baur were involved in planning the truck attack, or that Amri helped them with their explosives scheme.

Since the Christmas market rampage ‐ Germany's bloodiest in recent years ‐ the country has been targeted repeatedly by attacks with radical Islamist motives.
Posted by: trailing wife || 08/23/2018 00:00 || Comments || Link || E-Mail|| [6473 views] Top|| File under: Islamic State
India-Pakistan
Karachi man sentenced to 10 years in jail for collecting funds for TTP
[DAWN] An antiterrorism court has sentenced a convict to 10 years in jail for collecting funds for Talibs and their wings fighting security agencies in
Mohmand Agency
... Named for the Mohmand clan of the Sarban Pahstuns, a truculent, quarrelsome lot. In Pakistain, the Mohmands infest their eponymous Agency, metastasizing as far as the plains of Peshawar, Charsadda, and Mardan. Mohmands are also scattered throughout Pakistan in urban areas including Karachi, Lahore, and Quetta. In Afghanistan they are mainly found in Nangarhar


The unfortunate Afghan province located adjacent to Mohmand, Kurram, and Khyber Agencies. The capital is Jalalabad. The province was the fief of Younus Khalis after the Soviets departed and one of his sons is the current provincial Taliban commander. Nangarhar is Haqqani country..


and Kunar...
.

Ismail Khan was charged with collecting funds for the Tehrik-e-Taliban


...the Pashtun equivalent of men...


Pakistain faction.

The ATC-X judge, who conducted trial in judicial complex inside the Central Jail Bloody Karachi


...formerly the capital of Pakistain, now merely its most important port and financial center. It is among the largest cities in the world, with a population of 18 million, most of whom hate each other and many of whom are armed and dangerous...


, pronounced his verdict after recording evidence and final arguments from both sides.

The judge observed that the prosecution proved its charges against the detained accused beyond a shadow of a doubt and convicted him under Section 11-F(6) and 11-W(2) of the Anti-Terrorism Act, 1997.

The judge awarded him a sentence of five-years rigorous imprisonment in each section with a fine of Rs100,000. On default, Khan was ordered to undergo additional six-month rigorous imprisonment. Both sentences will run concurrently.

The Counter-Terrorism Department officials, on a tip-off about presence of a man belonging to proscribed outfit Tehrik-e-Taliban Pakistain, tossed in the clink
Drop the rod and step away witcher hands up!
Hazrat Khan at the Numaish Chowrangi on January 31.

During his search, the officials recovered two receipt books printed with 'Chanda Barae Mujahideen Lawahiqeen Aal Saafi Mohmand Welfare Association, Karachi, Sindh', from him.

According to the prosecution, the detained man disclosed during interrogation that he had been collecting alms with the connivance of his accomplice Aurangzeb Mohmand and collected Rs8,600 each from 18 persons.

He further disclosed that his other accomplice had left for Mohmand Agency along with the collected alms for providing aid to the TTP's Qari Shakeel Group. He was booked under the Section 11-F(6) and 11-W(2) read with the Section 7 of the Anti-Terrorism Act, 1997.

Section 11-F relates to membership, support and meetings related to a proscribed organization and sub-section (6) provides that "a person guilty of an offence under sub-sections (3),(4), and (5) shall be liable on conviction to a term of imprisonment, not less than one year and not more than five years and a fine".

Section 11-W pertains to printing, publishing or disseminating any material to incite hatred or giving projection to any person convicted for a terrorist act or any proscribed organization or an organization placed under observation or anyone concerned in terrorism.

Sub-section 2 provides that "any person guilty of an offence under sub-section (1) shall be punishable on conviction with imprisonment which may extend to five years and with fine."

During the trial, defence counsel Shahzad Abdullah argued that the accused was arrested by the law enforcement agency on December 12, 2017, but he was sent to the higher authorities after a delay of 10 days. He added that the father of his client had moved an application to the high-ups regarding alleged detention of his son.

The court found nothing on record to suggest the fate of such application and as to whether any inquiry was held or any adverse action was taken in this regard at any forum concerned.

The prosecution argued that the police record showed that the detained accused remained involved in other cases and was a hardened and desperate person/criminal.
Posted by: Fred || 08/23/2018 00:00 || Comments || Link || E-Mail|| [6475 views] Top|| File under: TTP
Iraq
Salahuddin adventures: 7 turbans die tired, Shiite paramilitaries give their all


Seven Islamic State members killed in army airstrike in Salahuddin

Salahuddin (IraqiNews.com) Seven Islamic State members were killed in an airstrike carried out by the Iraqi army in Salahuddin province, DPA reported.

In remarks on Wednesday, Col. Mohamed Khalil al-Bazi, from Salahuddin Operations Command, said "the shelling took place on Wednesday in al-Shai region in Mutaibija, east of Samarra, leaving seven fighters killed and two motorbikes destroyed."

The shelling, according to the source, "targeted two rest houses and tunnels that were discovered through drones."

The dormant cells in Mutaibija, "changed its style and reduced number of its militants to avoid airstrikes," it added.

Paramilitary personnel killed, injured in Islamic State attack, east of Salahuddin

Salahuddin (IraqiNews.com) The pro-government paramilitary troops have foiled an Islamic State attack, in the southern Asdira village in Shirqat town, east of Salahuddin province.

In a statement on Wednesday, the media service of al-Hashd al-Shaabi (Popular Mobilization Forces) said "a suicide bomber, attacked, late on Tuesday, a checkpoint of al-hashd al-shaabi, before the fighters repulsed the attack and prevented the militants from targeting civilians."

The attack, according to the statement, "left many PMF personnel killed and injured."

The troops "started, after the attack, operations in search for hiding militants," the statement added. "The situation is currently under control in the village and areas in its vicinity."

On Tuesday, news reports quoted sources as saying that around 26 people were killed and injured in the same village in two bomb blasts, one of them targeted PMFs.

Suicide attack kills six Sunni fighters in northern Iraq: Police

[AlAhram] A suicide attack on a former Iraqi lawmaker's house killed at least six tribal militiamen and wounded seven others in a northern Sunni Muslim village early on Wednesday, police said. No group has claimed responsibility for the attack but Islamic State militants operate in the area.

A militant wearing a suicide vest blew himself up just after midnight at Adnan al-Ganam's house in the village of Asdira, Colonel Khalil al-Sahn, the police chief of surrounding Shirqat district, told Reuters.

Those killed were members of the Tribal Mobilisation Forces, a network of Sunni militias that back the government in its fight against Islamic State, he said.

The village is north of Tikrit, the capital of Iraq's Salahuddin province.

Islamic State, which had seized control of much of northern Iraq in 2014, lost Shirqat to U.S.-backed Iraqi security forces supported by Sunni tribal fighters in 2016.
Posted by: trailing wife || 08/23/2018 00:00 || Comments || Link || E-Mail|| [6496 views] Top|| File under: Islamic State
Israel-Palestine-Jordan
IDF arrests two Gazans trying to cross border into Israel
[IsraelTimes] IDF troops have tossed in the calaboose
Yez got nuttin' on me, coppers! Nuttin'!
a pair of Gazooks trying to cross the border of the coastal enclave into Israel, the army says.

The Paleostinians managed to climb over the fence before they were detained. The IDF says the pair were only found with a wire cutter and not other weapons.

The suspects have been transferred for questioning.


Seeking jobs or jihad? That is the question.
Posted by: trailing wife || 08/23/2018 00:00 || Comments || Link || E-Mail|| [6475 views] Top|| File under: Hamas
Syria-Lebanon-Iran
Russian military shoots down three jihadist UAVs above Idlib
[AlMasdar] Three UAVs launched from the territory controlled by

snuffies

were destroyed on Tuesday in the south of Syria's Idlib province, the head of the Russian Center for Reconciliation of the Warring Parties, Major General Alexei Tsygankov, said on Wednesday.

"On August 21, military of the Syrian Armed Forces spotted three combat drones approaching positions of the government troops on the western outskirts of the settlement of Abu Dali in the south of Idlib province, from the side of the territories controlled by illegal armed units," he said.

The general said the drones had been destroyed with the use of the aircraft defense cannon ZU-23 and small arms. No Syrian military

were maimed

, he added.

Tsygankov also said illegal armed units in the southwest of Syria have surrendered during the day one infantry fighting vehicle as well as 489 units of small arms and 500 kilograms of munitions of different type and caliber.

"Representatives of the Russian reconciliation center together with the Center for the Reception, Allocation and Accommodation of Refugees in Syria control the return of civilians from the Idlib de-escalation zone through the humanitarian corridor Abu al-Duhur. A total of 416 people, including 224 children have left in the past 24 hours," the general said.

The Russian reconciliation center continues to fulfill the tasks assigned to them after the completion of the military campaign in Syria. They regularly travel around the country's liberated areas to assess the humanitarian situation. The main efforts of the Russian military are now focused on assistance to the refugees returning back to their homes and evacuation of civilians from de-escalation zones.

They are also tasked with lending humanitarian assistance to the Syrian population, coordinating work to restore the infrastructure in war-torn regions, assisting in the return of refugees and in the integration of

snuffies

who have laid down arms into the peaceful life, as well as monitoring the ceasefire.

Posted by: trailing wife || 08/23/2018 00:34 || Comments || Link || E-Mail|| [6486 views] Top|| File under:
Change of plans: Syrian Army to target three major areas in northwest Syria
AlMasdar] A source from the Syrian Arab Army (SAA) told al-Masdar News, tonight, that the military has no plans to attack the key town of Morek in northern Hama.

The source, who is currently at the front-lines in northern Hama, said that the Syrian Arab Army will instead focus on three major areas during their upcoming offensive:


1. Northwest Hama: The Syrian Arab Army is going to clear the last areas before the key town of Qala'at al-Madiq in the al-Ghaab Plain.

2. Southeast Idlib: The source said that the Syrian Army wants to clear the remaining towns around the Abu Dhuhour area.

3. Northern Latakia: This does not come as a surprise because the northern axes of the Jabal al-Akrad and Jabal Turkmen regions are all that remain under jihadist control in northern Latakia.

Once these areas are captured, the Syrian Arab Army will begin the second phase of their offensive, which is more heavily concentrated on the strategic city of Jisr al-Shughour in southwest Idlib.

The source did stress that negotiations between the Ottoman Turkish and Russian governments are still ongoing at this time; it is very likely that a deal will be reached to set parameters on the this upcoming offensive.

Posted by: trailing wife || 08/23/2018 00:34 || Comments || Link || E-Mail|| [6470 views] Top|| File under: Govt of Syria
Syrian Army cuts all supply lines to ISIL's last stronghold in southern Syria
[AlMasdar] The Syrian Arab Army (SAA) has officially sealed off the entire al-Safa Mountain after several days of fighting with the Islamic State
...formerly ISIS or ISIL, depending on your preference. Before that al-Qaeda in Iraq, as shaped by Abu Musab Zarqawi. They're very devout, committing every atrocity they can find in the Koran and inventing a few more. They fling Allah around with every other sentence, but to hear the pols talk they're not really Moslems....
(ISIS/

ISIS

/IS).

According to a military source in Damascus, the Syrian Army and their allies from the National Defense Forces (NDF) identified smuggling routes for the Islamic State this week and officially cut them off.

The source told al-Masdar, tonight, that the Islamic State is running out of supplies, including water and food.

ISIS is now offering to release the kidnapped civilians from the Sweida Governorate in exchange for safe passage to the al-Mayadeen countryside in rural Deir Ezzor.

The Syrian Arab Army is likely to accept this offer because it will not only secure the release of the captives, but also, it will consolidate the Islamic State

forces of Evil

to one desert region in Syria.
Posted by: trailing wife || 08/23/2018 00:34 || Comments || Link || E-Mail|| [6665 views] Top|| File under: Islamic State
Who's in the News
24
[untagged]
7
Islamic State
4
Taliban
4
Moslem Colonists
4
Govt of Iran
3
Hamas
2
Govt of Syria
2
Narcos
2
Sublime Porte
2
Govt of Pakistan
2
Govt of Saudi Arabia
1
TTP
1
Govt of Pakistain Proxies
1
al-Qaeda in North Africa
1
Muslim Brotherhood
1
al-Nusra
Bookmark
E-Mail Me
The Classics
The O Club
Rantburg Store
The Bloids
The Never-ending Story
Thugburg
Gulf War I
The Way We Were
Bio
Merry-Go-Blog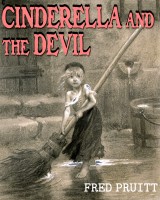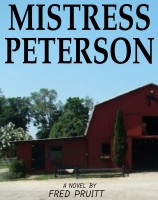 On Sale now!


A multi-volume chronology and reference guide set detailing three years of the Mexican Drug War between 2010 and 2012.

Rantburg.com and borderlandbeat.com correspondent and author Chris Covert presents his first non-fiction work detailing the drug and gang related violence in Mexico.

Chris gives us Mexican press dispatches of drug and gang war violence over three years, presented in a multi volume set intended to chronicle the death, violence and mayhem which has dominated Mexico for six years.
Click here for more information


Meet the Mods
In no particular order...


Steve White
Seafarious
Pappy
lotp
Scooter McGruder
john frum
tu3031
badanov
sherry
ryuge
GolfBravoUSMC
Bright Pebbles
trailing wife
Gloria
Fred
Besoeker
Glenmore
Frank G
3dc
Skidmark
Alaska Paul



Better than the average link...



Rantburg was assembled from recycled algorithms in the United States of America. No trees were destroyed in the production of this weblog. We did hurt some, though. Sorry.
3.235.173.74

Help keep the Burg running! Paypal: