Afghanistan
Dozens Flee Homes as Taliban Increases Presence North of Kabul
[ToloNews] Dozens of families have left their homes in Shakar Dara and Guldara districts north of Kabul over the last few weeks following a dramatic surge in security threats and amid intensifying Taliban

...mindless ferocity in a turban...
activities, the displaced residents said.

A large-scale operation by government forces earlier this week pushed back the Taliban from Shakar Dara district, 25 kilometers north of Kabul city, according to Defense Ministry, but locals said many families are yet to return home over fears of resurging insecurity.

Clashes in Guldara, which is 45 kilometers north of the Afghan capital, were reported days after the government announced that Shakar Dara was cleared of the Taliban.

Residents said the security agencies "have failed" to ensure the safety of the residents of two Kabul districts that have been secure over the last 18 years.

The residents warned that Kabul will be under severe security threat if the security situation remains fragile in the two districts.

According to Guldara residents, at least 150 families have so far left their homes following persistent warnings by the Taliban.

"There is no peace in this area. The Taliban starts firing at nights. No one is there to ask. There is no accountability. There is no government. People would not have left their homes if there was a government," said Zemarai, a Guldara resident.

"The Taliban raised their flag on the mountain two days after the fighting, then everyone who were associated to police, army, or the NDS (National Directorate of Security


...the Afghan national intel agency...


) and education sector, were pushed to leave their homes," said Mohammad Hassan, a Shakar Dara resident.

Some other residents in Guldara warned to take up arms against the Taliban if the government fails to take action.

"If not now, the fighting will erupt in the next spring," said Qasim, a Guldara resident.

The Ministry of Defense vowed to clear these areas of

krazed killer

s.

"In order to improve security in north of Kabul and other districts, there is a plan and a regular security program that will be implemented in the near future," the Defense Ministry

front man

Rohullah Ahmadzai said.
Posted by: trailing wife || 08/22/2020 00:00 || Comments || Link || E-Mail|| [6517 views] Top|| File under: Taliban
Female students in Badakhshan could not attend university entrance test due to Taliban threats
[KhaamaPress] According to reports from the Northern Badakhshan province, dozens of female students in this province were not given permission by the Taliban

...mindless ferocity in a turban...
to attend the university entrance test.

Local officials in Badakshan said that around 180 girls who have been graduated from school and intended to travel to another district for the university entrance test, the Taliban who controls the route did not permit them to join the exam.

Kambiz Qurbani, governor of Darwaz district appeared in a gathering where hundreds of female students and the elders from Maimai area of Darwaz came together to raise their voice against the Taliban not permitting girls to attend university entrance test.

"Due to Taliban threats and insecurity in the way to Shukai passing from Nusai where is controlled by the Taliban, dozens of female students are going to be deprived from higher education," Kambiz Qurbani said.

"We request from the central government and President Ashraf Ghani
...former chancellor of Kabul University, now president of Afghanistan. Before returning to Afghanistan in 2002 he was a scholar of political science and anthropology. He worked at the World Bank working on international development assistance. As Finance Minister of Afghanistan between July 2002 and December 2004, he led Afghanistan's attempted economic recovery until the Karzais stole all the money...
to pay attention either in establishing an examination center in the Maimai area of Darwaz or to facilitate some helicopters for the female students to be transported from Maimai to Shukai for the entrance test," Kambiz added.

This comes as the Taliban and an Afghan delegation are expected to meet soon in Doha to negotiate a power-sharing dealing and facilitating a national reconciliation in order to put an end to the prolonged war between the Afghan government and the Taliban group.

During the governance of Taliban, girls were not allowed to work or study outside their homes.
The Taliban has prevented 200 girls in Mah-e-May and Nusay districts of Badakhshan from taking university entrance exams by threatening to charge them fines, according to the local officials in the province.

The Taliban have so far not made a comment about the claims.

Local officials in the area have said that the Taliban threatened to charge Afs40,000 to any female student trying to take the exam.

Provincial officials have said that efforts are underway to ensure the entry of these girls for the exam.

"We have been deprived of the exam process, we hope that the honorable president helps us," said a resident of Badakhshan.

"They (the Taliban) deprived us and have warned they would impose fines on the girls if they participated in the exam, each girl has to pay a 40,000 afghani fine if they appeared in the exam," said a resident of Badakhshan.

"Everyone has the right to learn whether they are a girl or a boy, this is the fundamental right of Afghan citizens," said Kambiz, district governor of Darwaz of Badakshan.

"The girls who have been prevented from taking the exam will go to Shighnan district on Sunday and will appear for the exam there," said Sanaullah Rouhani, a spokesman for the Badakhshan police.

Girls' education is one of the major achievements that Afghanistan gained in the post-Taliban era. The Afghan government has constantly said that it will not compromise on the girls' education in any peace talks with the Taliban.

Posted by: trailing wife || 08/22/2020 00:00 || Comments || Link || E-Mail|| [6493 views] Top|| File under: Taliban
Africa North
GNA Announces Immediate Ceasefire, Calls for Fresh Elections, Military Determined to Press On
[PUBLISH.TWITTER]





Libya's GNA Military Spokesman Announces Determination to Continue Military Operations
[LIBYAREVIEW] The

front man

of the Government of National Accord (GNA) forces, Colonel Pilot Mohammad Qanunu, announced that they would continue their military operations, until the liberation of all cities nationwide, thus disregarding the ceasefire agreement announced by Prime Minister Fayez al-Sarraj.

In a tweet on his Twitter official account, Qanunu said, "We will never trust the announcement of a new ceasefire or truce, as we have seen many previous violations and breaches."

The

front man

affirmed, "We are determined to continue military operations in order to legitimately defend ourselves, attack hotbeds of threat, and end the deployment of outlawed groups in the country."

He stressed that they will continue to liberate all captured cities, address the injustice suffered by their residents, and re-establish the state authority.

The

front man

added: "The Libyan state — exclusively — has the right to make use of its resources, manage its wealth, export oil, and take a hard line against those who seek to starve the Libyan people, and plunder its natural resources."

He noted that the government's role is to harness the capabilities to end the brutal aggression, secure hospitals, schools and airports, and provide a safe environment to confront the COVID-19 pandemic.

Posted by: Fred || 08/22/2020 00:00 || Comments || Link || E-Mail|| [6484 views] Top|| File under: Muslim Brotherhood
Portland truck attack suspect Marquise Love surrenders: police
[FOXNEWS] Portland police have arrested the 25-year-old man accused of viciously attacking a truck driver who was seen on video being violent mostly peacefully beaten, jail records show.

Marquise Lee Love turned himself in and was booked in the Multnomah County Detention Center on Friday shortly after 8:30 a.m. local time, according to jail records. He was charged with assault, coercion and rioting, all three of which are felonies, records show.

Police later confirmed the arrest in a news release shared on Twitter.

"I am pleased the suspect in this case turned himself in and appreciate all of the efforts to facilitate this safe resolution," said PPB Chief Chuck Lovell. "Thank you to all of the members of the public who have provided information and tips to our

Sherlocks

. Your assistance is very much appreciated."

Love, who also goes by the name "Keese Love," appears to have been captured on video repeatedly punching and kicking a man who was later identified in reports as being Adam Haner.

In a recent interview with local affiliate FOX 12 Oregon, Haner said after crashing his car, someone was "yanking" him out of his truck "before I even got my door open."

"I was just standing for myself as a citizen," he told the station, "and if you can't do that on a street, then what can you do?"

Haner was seen on video revving the engine of his truck and slowly rolling the vehicle forward until he speeds away -- all while people from the group can be seen running up to the vehicle, kicking and shouting at it. Just moments before he drove off, someone from the crowd was seen punching and jumping his girlfriend, who was identified in reports as Tammie Martin.

Shortly before 10:30 p.m. Sunday, police responded to a 911 call from someone who reported that protesters "chased a white Ford" 4x4 truck, which then crashed in the downtown area, according to a department

blurb

. A caller told police an estimated nine to 10 people began "beating the guy," the caller stated.

"Investigators learned that the victim may have been trying to help a transgender female who had some of her things stolen in the area ... where this incident began," police said late Monday.

Haner, who was still unconscious when police arrived, was taken to a local hospital and was later released. He is now home recovering.

It's not clear if police are seeking any additional suspects in connection with the attack, but on Wednesday, Portland Police Bureau Captain Tina Jones told Fox News, "We are investigating any criminal acts in relation to this incident."

Anyone with information about the attack is asked to call Detective Brent Christensen at 503-823-2087 or email him at Brent.Christensen@portlandoregon.gov.
Posted by: Fred || 08/22/2020 00:00 || Comments || Link || E-Mail|| [6494 views] Top|| File under: Antifa/BLM
Black Lives Matter crowd for Biden berates sleeping neighborhood: 'Wake up, motherf---er!'
[WASHINGTONTIMES] Black Lives Matter activists have a message for Portland's residential neighborhoods: "Y'all never gonna sleep."

The Oregonians who made headlines for months by causing chaos outside the Mark O. Hatfield U.S. Courthouse and the city's Justice Center gathered Thursday night to deny homeowners some shuteye.



"Thank you allies but still f– your white feelings," she said, which elicited a smattering of applause. "We can still be friends but your job isn't to really speak. Your job is to protect me and tell other people why you need to protect other Black lives."

Footage of a march past the Portland Police Association building and through neighborhoods spread on social media.

"Wake up! Wake up motherf–er wake up! … Y'all never gonna sleep 'cause of me," dozens of activists chanted in footage capture by Twitter user Brendan Gutenschwager's "BG On the Scene" coverage.

Horns blared and drums were pounded as the group was led by individuals with a megaphone.

"I'm sure all of the people living in these homes appreciated this, especially the ones with sleeping children," responded John Sexton of the conservative website Hotair. "But as tempted as I am to feel sorry for these homeowners, I wonder how many of them support these nightly disturbances and how many voted for the pro-BLM, pro-Antifa mayor. Kind of hard to complain about this now."

The group eventually paused its neighborhood heckling to encourage everyone to vote for Joseph R. Biden's presidential campaign this November.


"Encourage" = threaten


"I know Joe Biden f–ing sucks, but vote for him, please, please, please," a woman with a megaphone said.

The organizer eventually concluded by admonishing white participants.

"Thank you allies but still f– your white feelings," she said, which elicited a smattering of applause. "We can still be friends but your job isn't to really speak. Your job is to protect me and tell other people why you need to protect other Black lives."


Posted by: Fred || 08/22/2020 00:00 || Comments || Link || E-Mail|| [6503 views] Top|| File under: Antifa/BLM
Home Front: Politix
'Fort Lori': Chicago police ban protests on Mayor Lori 'Picnic Ant Lady' Lightfoot's block, order arrests for anyone who won't leave
[Chicago Tribune] The Chicago Police Department has effectively banned protesters from demonstrating on Mayor Lori Lightfoot's block in the Logan Square neighborhood, ordering officers to arrest anyone who refuses to leave, the Tribune has learned.

The directive surfaced in a July email from then-Shakespeare District Commander Melvin Roman to officers under his command. It did not distinguish between the peaceful protesters Lightfoot regularly says she supports and those who might intend to be destructive, but ordered that after a warning is given to demonstrators, "It should be locked down."

Citing threats, Mayor Lori Lightfoot defends ban on protesters on her block: 'I have a right to make sure that my home is secure' »
Since the order, and even for a time just prior to its writing, Chicago cops have repeatedly blocked protesters' access to the block with groups of officers and barricades. Police have often kept protesters contained at the nearby corner of Kimball and Wrightwood avenues, though one standoff between activists and officers last month saw police go as far as bringing in an armored vehicle in case things got out of hand.

Some neighbors in the Logan Square area have complained about the city's approach to protests around Lightfoot's house, which at times has included checking residents' IDs before letting them close. Ron Kaminecki, a 69-year old patent attorney and bike shop owner who lives on Bernard Street a few houses from Lightfoot, said some neighbors have been frustrated by the police presence and barricades.

"I came up with the name 'Fort Lori' because it's so hard to get in and out," Kaminecki said.
Posted by: Besoeker || 08/22/2020 00:00 || Comments || Link || E-Mail|| [6487 views] Top|| File under: Antifa/BLM
Iraqi Protesters Burn Parliament Office in Basra
[THEBAGHDADPOST] Angry protesters in Iraqi city of Basra set fire to the parliament's office on Friday evening, reports said.

The Iraqi security forces reported clashed with the anti-government protesters who have taken to the streets in response to the killing of several civil society activists.

At least two activists have been assassinated in Basra in less than two weeks while several others managed to survive similar attacks.

The demonstrators on Friday set fire to the outer gate of the entrance to the parliament building in Basra, the area that produces the lion's share of the crude exporting the country's oil.
Posted by: Fred || 08/22/2020 00:00 || Comments || Link || E-Mail|| [6482 views] Top|| File under: Govt of Iraq
Senior Iraqi commander killed by ISIS in Salahaddin province
[Rudaw] A senior Iraqi Counter Terrorism Forces (ICTS) commander was killed during a clash with Islamic State

...formerly ISIS or ISIL, depending on your preference. Before that they were al-Qaeda in Iraq, as shaped by Abu Musab Zarqawi. They're really very devout, committing every atrocity they can find in the Koran and inventing a few more. They fling Allah around with every other sentence, but to hear western pols talk they're not really Moslems....
(ISIS) bandidos

snuffies

in the Makhoul mountain range on Friday, according to the agency.

"Colonel Hisham Muhammad, commander of the ICTS Salahaddin Regiment, the Second Special Operations Command of the ICTS, received the honor of martyrdom [was killed] this morning while chasing remnants of ISIS bandidos

snuffies

in the Makhoul Mountains," a statement from the agency by its head Lt. Gen. Abdul Wahab al-Saadi published Friday reads.
Continued on Page 49
Posted by: trailing wife || 08/22/2020 00:00 || Comments || Link || E-Mail|| [6548 views] Top|| File under: Islamic State
Turkish military vehicle targeted in Kurdistan Region's Sidakan area: sources
[Rudaw] A Ottoman Turkish military vehicle hit a

roadside kaboom

in Kurdistan Region's Sidakan area on Friday while on patrol, with unconfirmed casualties, according to a senior Peshmerga commander. Media close to the Kurdistan Workers' Party (PKK) claims the group was responsible, carrying out an attack and killing several soldiers.

A senior Peshmerga commander in the area, speaking on condition of anonymity
... for fear of being murdered...
, told Rudaw English that a Ottoman Turkish military vehicle hit an

bomb

in Shapana village in northern Erbil province, but he was not personally in the area so "cannot confirm casualties."

An off-duty Peshmerga fighter, Nazwad Rasheed, lives in the area and was riding his

cycle of violence

around the time

the earth-shattering kaboom

occurred. He was shot at by Ottoman Turkish forces, causing him to wipe out and injure his hand and back, Ihsan Chalabi, mayor of Sidakan told Rudaw English. He was taken to hospital, and has since been discharged.

The Ottoman Turkish forces "may have mistaken him for a PKK fighter," said the Peshmerga commander.

Media affiliated with the PKK reported the group attacked the Ottoman Turkish military vehicle and killed several soldiers. Roj News put the number of casualties at 10 while ANF said six were killed.

Roj News also reported three Ottoman Turkish helicopters arrived at the scene to pick up their soldiers.

The Sick Man of Europe Turkey

...Qatar's satrapy in Asia Minor...
has not commented on the incident but its defense ministry said in a statement at midday that they bombed PKK positions in the Kurdistan Region and "neutralized" five fighters. Ankara uses the word neutralized to refer to those killed, surrendered, or otherwise removed from the battlefield.

Payam TV, television channel and mouthpiece of the Kurdistan Islamic Group, published a video purportedly showing Ottoman Turkish helicopters flying over the area and picking up their dead and injured.

Turkey launched air and ground operations against alleged PKK bases within the Kurdistan Region and disputed territories in mid-June. At least eight civilians have been killed during the operations. The latest person killed was a 60-year-old teacher, Khalid Abdulrahman, who was gathering his livestock from a village that came under a Ottoman Turkish attack in Duhok province's Kani Masi area on Wednesday.

Turkey has pursued the PKK in the Kurdistan Region for decades, but its campaign this summer is pushing into populated areas and kilometers away from major urban centres.

Dlsher Abdulsattar, mayor of Batifa subdistrict in Duhok province, told Rudaw on Friday, "Ottoman Turkish forces blew up three civilian houses this morning in Banke Bne village." This was part of a two-day ground operation in the area, he added. "After this, they ended their operation and returned to their military bases on a nearby mountain."

Residents of the village had already left their homes so no one was hurt, but the Ottoman Turkish forces caused a lot of material damage, said the mayor.

Tens of villages have been vacated in Duhok province since Turkey launched its offensive.
Posted by: trailing wife || 08/22/2020 00:00 || Comments || Link || E-Mail|| [6520 views] Top|| File under: Sublime Porte
Kurdish counter-terror forces capture ISIS sleeper cell in Erbil: Coalition
They're getting productively busy over there. Congratulations, guys!

[Rudaw] Kurdish counter-terror forces captured an Islamic State

...formerly ISIS or ISIL, depending on your preference. Before that they were al-Qaeda in Iraq, as shaped by Abu Musab Zarqawi. They're really very devout, committing every atrocity they can find in the Koran and inventing a few more. They fling Allah around with every other sentence, but to hear western pols talk they're not really Moslems....
(ISIS) sleeper cell in Erbil on Thursday, the global Coalition tweeted on Friday.

"Acting on a warrant, on Aug. 20, elite Kurdish Counter-Terrorism Director troops captured ISIS sleeper cell

gunnies

in Erbil," tweeted Coalition spokesperson Col. Myles B. Caggins.

One "ISIS terrorist" was captured in the raid, Caggins explained to Rudaw TV on Friday night. "And this terrorist wasn't a normal ISIS terrorist... This man was responsible for coordinating the movement of ISIS terrorists' money and weapons through the Kurdistan Region."

"I do not want to get into too many details because we are still using the intelligence to develop additional raids. But this terrorist was caught around the city of Erbil and it shows you that some ISIS will try to hide in an urban area to plan and facilitate terrorism because they think they are safe," said Caggins.

The Coalition's special operations worked with the Kurdish forces in the raid.

"The sleeper cell that was caught in Erbil was talking to other ISIS managers — ISIS mid-level leaders — and arranging for fighters to move through Kurdistan into other regions in Iraq and Syria. This involves moving money, talking to safe houses and giving those fighters instructions," Caggins detailed.

He called the operation a "great success," but said the name of the man arrested would not be released as that is sensitive information.

The Kurdish forces have not immediately commented on the operation.

This is the second such operation reported within the Kurdistan Region this month. Sulaimani province's security forces (Asayesh) arrested six ISIS suspects in two raids in and around the town of Chamchammal on August 4 and 5.

Iraqi counter-terror forces (ICTS) also busted an ISIS sleeper cell in northern Saladin province, arresting eight people "who were planning to attack military units stationed in Sharqat district," the force tweeted.

Two other ISIS suspects were detained by ICTS forces south of djinn-infested Mosul
... the home of a particularly ferocious and hairy djinn...
. "This brings the number of the arrested

gunnies

to ten in the last 24 hours," read the tweet.

Posted by: trailing wife || 08/22/2020 00:00 || Comments || Link || E-Mail|| [6525 views] Top|| File under: Islamic State
Israel-Palestine-Jordan
Incoming rocket sirens activated in southern Israeli town of Sderot, rocket intercepted, IDF strikes back
[PUBLISH.TWITTER]

Rockets intercepted in South, IDF strikes Hamas posts

[Jpost] The IDF struck

Hamas, the well-beloved offspring of the Moslem Brotherhood,

targets in Gazoo
...Hellhole adjunct to Israel and Egypt's Sinai Peninsula, inhabited by Gazooks. The place was acquired in the wake of the 1967 War and then presented to Paleostinian control in 2006 by Ariel Sharon, who had entered his dotage. It is currently ruled with an iron fist by Hamaswith about the living conditions you'd expect. It periodically attacks the Hated Zionist Entity whenever Iran needs a ruckus created or the hard boyz get bored, getting thumped by the IDF in return. The ruling turbans then wave the bloody shirt and holler loudly about oppression and disproportionate response...
in retaliation for a rocket launched toward Sderot late on Friday night, the IDF Spokesperson's Unit said.

"IDF tanks struck military posts of the terrorist organization Hamas in the southern Gaza Strip," the IDF said in a statement.

"The strike was carried out in retaliation for the rocket launch from the territory of the Gaza Strip towards Israeli territory overnight."

Rocket alert sirens sounded on Friday evening in the town of Sderot and neighboring communities in southern Israel, after a projectile was launched from Gaza. The IDF later announced that the Iron Dome intercepted one projectile that was launched from the Gaza Strip towards Israeli territory.

Tensions between Israel and Gaza have escalated in recent weeks and have seen increased launches of rockets and incendiary balloons. On Friday, incendiary balloons sparked 22 fires in Israel.

Posted by: Fred || 08/22/2020 00:00 || Comments || Link || E-Mail|| [6513 views] Top|| File under: Hamas
Syria-Lebanon-Iran
Iranian forces carry out special operation to rescue citizens from pirates
[ALMASDARNEWS] The Iranian media reported the success of a security operation carried out by the Iranian security forces and Quds Force of the Islamic Revolutionary Guard Corps (IRGC) in the Somali Sea this week.

According to the official Islamic Theocratic Republic News Agency (IRNA), the Iranian Ministry of Security announced on Thursday, the success of the operation to free three Iranians from the hands of "Somali sea pirates."

According to a report published by the Public Relations of the Iranian Ministry of Security, the Iranian security forces managed to liberate three citizens who were prisoners of the pirates since 2015.

The agency said three citizens were liberated with cadres of the Iranian Ministry of Security, in cooperation with the Ministry of Foreign Affairs, in addition the Quds Force of the Iranian Revolutionary Guard.

The agency noted that the three liberated citizens are from the Baluj Province (Sistan and Baluchestan) located in the southeast of Iran.
Posted by: Fred || 08/22/2020 00:00 || Comments || Link || E-Mail|| [6484 views] Top|| File under: Govt of Iran
Who's in the News
30
[untagged]
10
Antifa/BLM
4
Sublime Porte
4
Islamic State
3
Govt of Iran
2
Commies
2
Taliban
1
Human Trafficking
1
Houthis
1
Muslim Brotherhood
1
Moslem Colonists
1
Govt of Iraq
1
Hamas
Bookmark
E-Mail Me
The Classics
The O Club
Rantburg Store
The Bloids
The Never-ending Story
Thugburg
Gulf War I
The Way We Were
Bio
Merry-Go-Blog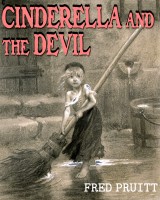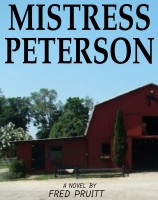 On Sale now!


A multi-volume chronology and reference guide set detailing three years of the Mexican Drug War between 2010 and 2012.

Rantburg.com and borderlandbeat.com correspondent and author Chris Covert presents his first non-fiction work detailing the drug and gang related violence in Mexico.

Chris gives us Mexican press dispatches of drug and gang war violence over three years, presented in a multi volume set intended to chronicle the death, violence and mayhem which has dominated Mexico for six years.
Click here for more information


Meet the Mods
In no particular order...


Steve White
Seafarious
Pappy
lotp
Scooter McGruder
john frum
tu3031
badanov
sherry
ryuge
GolfBravoUSMC
Bright Pebbles
trailing wife
Gloria
Fred
Besoeker
Glenmore
Frank G
3dc
Skidmark
Alaska Paul



Better than the average link...



Rantburg was assembled from recycled algorithms in the United States of America. No trees were destroyed in the production of this weblog. We did hurt some, though. Sorry.
3.215.79.68

Help keep the Burg running! Paypal: