Afghanistan
Prospects of Employment; Taliban Supreme Leader Issues Order to Round Up Beggars in Kabul
[KhaamaPress] Taliban

...Arabic for students...
supreme leader, Mullah Hibatullah Akhundzada, has assigned the deputy prime minister of the Taliban, Mullah Abdul Ghani Baradar, to round up beggars from the streets of Kabul, the Afghan capital.

According to the Taliban-controlled Bakhtar News Agency, the Deputy Prime Minister of the group has been directed to coordinate with respective agencies to begin work on rounding up panhandlers from Kabul city, addressing and solving their problems.

After biometrics, beggars with skills and abilities will be given jobs and their guardians will be asked to give up and swear off begging in the future, according to Bakhtar.

Per the statement, street children beggars would receive an education, and beggars who are extremely underprivileged and unable to work will receive a monthly salary.

According to a recent Save the Children report, 13 million children are among the 24.4 million people in Afghanistan who urgently need humanitarian assistance.

After the Taliban took control of Afghanistan it put the nation in a sharp decline in international aid, loss of access to foreign reserves, and disruption of financial links.

The aforementioned factors resulted in a significant contraction of the economy, soaring poverty, and financial insecurity, as well as high unemployment and spiked food inflation, making Afghan people beg on the streets.
Posted by: trailing wife || 08/09/2022 05:36 || Comments || Link || E-Mail|| [336084 views] Top|| File under: Taliban/IEA
Pakistan Army and Taliban Clash in Eastern Afghanistan along Durand Line
[KhaamaPress] Taliban

...the Pashtun equivalent of men...
officials in Kunar province


... which is right down the road from Chitral. Kunar is Haqqani country.....


in eastern Afghanistan say that the

Mighty Pak Army

and the Taliban forces engaged in an armed clash in the province along the Durand line.

According to Najibullah Hanif, the Taliban's Head of Information and Culture Department in Kunar province, there were no casualties and the situation is now resolved.

Taliban official, Hanif, stated that the incident occurred because the Pak military planned to construct a post and put up barbed wire in the Bain-e-Shahi region of Dangam district in Kunar province close to the Durand Line.

Locals in Kunar province, on the other hand, said that the skirmish went on until 10:00 PM and that both sides utilized light and heavy weapons.

After the clash, Najibullah Hanif stated that Pak forces fired mortar shells, attacking various areas in the Dangam district.

The Taliban forces have repeatedly started severe armed

festivities

with the neighboring nations since assuming control in mid-August of last year, especially near the borders with Tajikistan, Iran, and Pakistain.
Posted by: trailing wife || 08/09/2022 05:36 || Comments || Link || E-Mail|| [336074 views] Top|| File under: Govt of Pakistan
Pakistani Taliban Commander Allegedly Killed in South-Eastern Afghanistan
[KhaamaPress] A top Tehrik-e-Taliban

...Arabic for students...
Pakistain (TTP), also known as Pak Taliban, commander and three other

snuffies

were reportedly killed in a roadside explosion in eastern Afghanistan, according to Pak media quoting Pak officials and

bully boy

sources.

While traveling in a vehicle with senior TTP members,

Omar Khalid Khorasani

, aka

Abdul Wali Mohmand

, who also had a $3 million bounty on his head, was killed by an unidentified

bomb

in the

Barmal district

of the Afghan south-eastern province of

Paktika




...which coincidentally borders South Wazoo...


The TTP leaders were reportedly traveling in the Paktika district of Barmal "for consultation" on August 7 when their car struck a roadside mine, according to a Pak publication citing unnamed sources.

So far, Taliban security authorities in Paktika province have made no statements to the media.

The TTP commander is reported to have been a former journalist and poet who studied at several madrasas in Pakistain's Bloody Karachi


...formerly the capital of Pakistain, now merely its most important port and financial center. It is among the largest cities in the world, with a population of 18 million, most of whom hate each other and many of whom are armed and dangerous...


The top national rewards program run by the US Department of State, Rewards for Justice (RFJ), revealed that "Wali reportedly operates from Afghanistan's Nangarhar


The unfortunate Afghan province located adjacent to Mohmand, Kurram, and Khyber Agencies. The capital is Jalalabad. The province was the fief of Younus Khalis after the Soviets departed and one of his sons is the current provincial Taliban commander. Nangarhar is Haqqani country..


and Kunar Province
...one of the four N2KL provinces (Nangarhar, Nuristan, Kunar and Laghman). N2KL is the designation used by US and Coalition Forces for the rugged and very violent region opposite Pakistain's Federally Administered Tribal Areas and Northwest Frontier Province. Kunar is the center of the N2KL region. Its population is 95% Pashtun. It is adjacent to Bajaur Agency..
s."

The current peace talks between the TTP and the Pakistain government have come to a halt after the group refused to back down from its demand that the merger of the former Federally Administered Tribal Areas (FATA) with Khyber-Pakhtunkhwa province be reversed.

The Afghan Taliban requested the negotiations, which resulted in a one-month cease-fire in November.

Posted by: trailing wife || 08/09/2022 00:00 || Comments || Link || E-Mail|| [336153 views] Top|| File under: Pak Taliban (TTP)
Africa Horn
Ethiopian military carries out airstrike in central Somalia
[ShabelleMedia] Æthiopian warplanes have bombed parts of the Hiran region in central Somalia today.

The shelling took place in the areas of Bagda, Qabno, and Cowmaad located between the districts of Mataban and Mahaas in the

Hiran region

.

According to local residents, the Arclight airstrike

...KABOOM!...
targeted areas where al-Shabaab
...... Somalia's version of the Taliban
...Arabic for students...
, functioning as an arm of al-Qaeda...


hard boyz

were present.

There is no statement from the Æthiopian government or al-Shabaab regarding the air raid and the official losses that resulted.

It was recently when the fighters of al-Shabaab launched an attack on the border areas of Æthiopia.
Posted by: trailing wife || 08/09/2022 00:00 || Comments || Link || E-Mail|| [336096 views] Top|| File under: al-Shabaab (AQ)
Mortar shells strike residential neighbourhoods in Mogadishu
[ShabelleMedia] Mortar shells struck residential neighbourhoods near the presidential palace in Somalia's capital Mogadishu on Sunday shortly after parliament convened to approve the country's recently appointed cabinet, underlining the security challenges confronting the new government.

In addition to a looming famine, the Horn of Africa nation also faces a grinding Islamist insurgency, with al-Shabaab

...... al-Qaeda's tentacle in East Africa...


Death Eaters

ratcheting up their attacks in recent months.

On Sunday, as parliament met to approve Prime Minister Hamza Abdi Barre's 75-member cabinet, which includes a former al-Shabaab deputy leader, several rounds of mortar shells landed near the presidential palace, according to a security official and a witness.

"We have no recorded casualties so far as investigations are ongoing," district security official Mohammed Abdifatah said.

One of the rounds damaged a medical facility in the area, according to an onlooker.

"One of the mortar rounds struck in the midst of the Xararyaale intersection and another hit a hospital close by," Abdikadir Yare, a witness, said.

There was no immediate claim of responsibility for the attack, which came weeks after recently elected President Hassan Sheikh Mohamud hinted at his government's willingness to negotiate with al-Shabaab, saying it would only happen when the time is right.

A total of 229

politician

s voted in favour of the new cabinet, with seven votes against and one abstention.

Former al-Shabaab deputy leader and

front man

Muktar Robow, who once had a $5-million US bounty on his head, will be the country's new religion minister.

Robow, 53, publicly defected from the al-Qaeda-linked

Death Eaters

in August 2017.
Posted by: trailing wife || 08/09/2022 00:00 || Comments || Link || E-Mail|| [336097 views] Top|| File under: al-Shabaab (AQ)
Arabia
Iranian, Lebanese advisers said killed in explosion at Yemeni rebel camp
[IsraelTimes] At least six Iranian and Lebanese advisers were killed in Yemen


...an area of the Arabian Peninsula sometimes mistaken for a country. It is populated by more antagonistic tribes and factions than you can keep track of...


by a ballistic missile that went kaboom! while being redeployed at a camp run by the Iran-backed Iran's Houthi sock puppets

...a Zaidi Shia insurgent group operating in Yemen. They have also been referred to as the Believing Youth. Hussein Badreddin al-Houthi is said to be the spiritual leader of the group and most of the military leaders are his relatives. The legitimate Yemeni government has accused the them of having ties to the Iranian government. Honest they did. The group has managed to gain control over all of Saada Governorate and parts of Amran, Al Jawf and Hajjah Governorates. Its slogan is God is Great, Death to America™, Death to Israel, a curse on the Jews They like shooting off... ummm... missiles that they would have us believe they make at home in their basements. On the plus side, they did murder Ali Abdullah Saleh, which was the only way the country was ever going to be rid of him...
rebel group, according to Arabic-language reports.

The reports carried by Saudi broadcaster Al Arabiya and al-Hadath say dozens of Houthi fighters were also killed, and that the blast triggered a second explosion in a nearby factory and weapons dump near Yemen's capital Sa'ana.

It was not clear from the reports if the Lebanese were linked with
Hezbollah, another armed faction supported by Tehran.


"Domestically produced", that's why Iranian assholes were there, right?


The fatal blasts reportedly occurred as a result of a malfunction during the conveyance and installation of ballistic missiles at the al-

Hafa base

.

Six Iranian and Lebanese rocket scientists, along with dozens of Houthi militia members were killed in two blasts in a military camp near Sana'a, Yemen on Monday, Arab media reported.

The fatal blasts reportedly occurred as a result of a malfunction during the conveyance and installation of ballistic missiles at al-Hafa base, which includes a weapons manufacturing site.

Following the blasts, the pro-Iranian militia blocked off all entrances to the Houthi camp, located east of the Yemeni capital of Sana'a.

Posted by: trailing wife || 08/09/2022 00:00 || Comments || Link || E-Mail|| [336095 views] Top|| File under: Govt of Iran Proxies
Caribbean-Latin America
2 operators of Facebook news, media page killed in Tijuana
[SDUT] Two administrators of the anonymous Facebook "news and media" page

Tijuana

664 were gunned down Saturday night in front of their home, according to local law enforcement authorities.


Unfortunately, not as anonymous as they planned...

Both men were killed on the 1 de Mayo street in the Cañón El Rubí neighborhood, where they were roommates with other people. Police identified the victims by their first names only: Sergio, who was 40 years old, and Mario, who was 43.

Anonymous Facebook pages in Tijuana often purport to be offering news, but the content can run the gamut from memes to copy-and-pasted stories from mainstream news organizations to insider crime blogs that offer explicit details about violence in the border city. Many local journalists have publicly spoken out about how the existence of these anonymous pages puts their safety at risk by both encouraging violence and by creating confusion among the public about the role of journalists.

"These kinds of pages, and the people behind them, are putting us at risk," Sonia de Anda, a longtime Tijuana journalist who runs the news site Esquina 32, has said repeatedly. During her Monday morning newscast, she made the distinction between what the operators of anonymous Facebook pages do and the work of journalists, who go through a process to verify the information they publish and who include their real names with their reports, she explained.

The lines aren't always perfectly clear, according to people who run the pages, human rights groups and civil organizations, who have pushed Facebook to continue allowing for anonymity. Some bloggers who run anonymous narco-news sites argue the only safe way to report on rivaling drug cartels is to remain anonymous.

Investigators said Monday they are looking into the possibility that the men were killed because of some information they shared with the public on their page, which is named after the telephone area code for Tijuana. Users suggested in comments that many of the page's postings about drug trafficking had been deleted immediately following the murders.

A Facebook post following the men's deaths identifies both as the founders of the site, which has more than 17,000 followers.

"Regarding this page, it was created by the two of them and due to what happened today, there are few of us left in the team, our intention was never to offend or make fun of anyone," the post reads, "however the publications were decided by the founding administrators, now this page will change course to offer what it was originally made for, news and good and important things from Tijuana, we apologize if anyone felt offended by previous posts."

A request for further comment sent to the messages section of the page was not immediately returned.

Facebook posts on other anonymous pages in Tijuana can sometimes include messages to rival gangs and operate much like a digital "narco-manta," or a banner left at crime scenes meant to take credit for a crime and to intimidate and threaten others in the area. On the lighter side of the business, some anonymous pages take money to promote specific events in the area.

Anonymous Facebook pages may have played a role in the Jan. 17 killing of longtime Tijuana veteran photojournalist Margarito Martínez, who was gunned down in front of his home.

Beforehand, a local blogger falsely accused him of running two anonymous Facebook pages — Tijuana en Guerra and Quemando Malandros — which was akin to accusing him of possibly being in cahoots with some of the city's most dangerous criminal groups. Martínez feared for his life after the accusation was made.

Prosecutors say the motive for the murder of Martínez was likely retaliation for the publication in another news outlet of personal details and other information about the network of a violent criminal group that controlled the neighborhood where Martínez lived, according to text messages and evidence revealed in court.

In February, the son of a Mexican journalist was fatally shot outside his family home in Tijuana. The victim, Marcos Ernesto Islas Flores, managed a Facebook page titled Zona Norte Noticias, which shared news releases and articles. The state Attorney General's Office said staff interviewed family members, who stated Islas Flores had not been recently working in the field of journalism and communications, but they have not said whether his murder was related to his posts on the Facebook page.
Posted by: Frank G || 08/09/2022 09:04 || Comments || Link || E-Mail|| [336086 views] Top|| File under: Narcos
Caucasus/Russia/Central Asia
Two residents of Chechnya convicted of trying to leave for Syria
Direct Translation via Google Translate. Edited.


[KavkazUzel] The Gudermes court of

Chechnya

sentenced two local residents to two years and eight months in a strict regime colony, accused of intending to leave for Syria and participate in an illegal armed formation there. The Supreme Court of the republic toughened the punishment, assigning them a part of the term to serve in prison.

As follows from the materials of the criminal case, Islam Mutaev and Tamerlan Albekov could not leave for Syria due to circumstances beyond their control. In court, they fully admitted their guilt, but refused to testify, referring to Article 51 of the Constitution of the Russian Federation, which allows them not to testify against themselves and their relatives.

They have been in custody since March 2021, Kavkaz.Realii reported on August 7.

The court in Gudermes handed down the verdict to Islam Mutaev and Tamerlan Albekov on April 4, follows from the case file on the court's website. It also states that Mutaev and Albekov were charged under part 1 of article 30 - part 2 of article 208 of the Criminal Code of the Russian Federation (preparation to participate in an illegal armed formation on the territory of a foreign state for purposes contrary to the interests of the Russian Federation), and that the verdict was appealed.

The prosecutor filed a complaint against the verdict. He demanded that the convicts serve part of the term in prison. The lawyer of Mutaev and Albekov asked that the verdict be left unchanged. Following the consideration of the complaint, the Supreme Court of Chechnya decided to change the sentence and appointed the convicts to serve one (first) year in prison, follows from the information on the website of the court.

The "Caucasian Knot" has reported that in December 2021, a military court in Rostov-on-Don sentenced Ali Yahyaev, a native of Chechnya, to five years in a strict regime colony, finding him guilty of trying to go to Syria to participate in a terrorist organization.


Posted by: badanov || 08/09/2022 00:00 || Comments || Link || E-Mail|| [336092 views] Top|| File under: Devout Moslems
Israel-Palestine-Jordan
IDF kills wanted Palestinian terrorist in Nablus standoff operation
[Jpost] Ibrahim Nabulsi has been wanted by the IDF for years for a number of terrorist attacks in the West Bank, including against Joseph's Tomb.



Ibrahim al-Nabulsi

, who was wanted by the IDF for several years, was killed in an operation in the West Bank city on Tuesday.

Along with Nabulsi, two others were killed – Islam Soboukh and Hussein Taha. According to the Red Crescent, over 60 people were injured.

Special forces, from the police's elite Yamam counter-terror unit and the IDF's undercover Duvdevan Unit, entered Nablus early Tuesday morning and surrounded Nabulsi's home. Nabulsi had been wanted by the IDF for years and was said to have been responsible for a number of terrorist attacks in the West Bank, including shooting attacks against military positions in the area and against

Joseph's Tomb

which is located on the outskirts of Nablus.

Nabulsi refused to surrender and the security forces proceeded to use the "pressure cooker" method to reach him, which involved firing an anti-tank missile at the building in which he was holed up.

During the operation, a firefight broke out between IDF soldiers and Palestinians after security forces. There were 30 Palestinians said to have been wounded in the ensuing gun battle, which took place in daytime, a rarity in the West Bank. No casualties to Israeli forces were reported, although a trained dog belonging to Yamam was shot and killed when entering the building.

According to a statement from Yamam following the events in Nablus, police confirmed the death of Nabulsi, adding that "in the raid carried out in the location he was staying, a large number of explosives and additional weapons were found."

In a recording shared online, a voice reported to be Nabulsi can be heard saying "I love you all, I am now going to die a martyr's death, I am asking that you never leave your weapons. I love my mother, pray for me."

Commander of the IDF's Samaria Regional Brigade Col. Roi Zweig, stated on Tuesday afternoon that "The operation to eliminate the terrorist Ibrahim al-Nablusi is a success. We will not allow there to be cities of refuge in Judea and Samaria. We will put our hands on every terrorist and we will go wherever we are required."

AFTER THE deaths, al-Aqsa Martyrs' Brigades warned that the response would be "blood for blood" and that the deaths would lead to "operations that will shake" Israel.

WHO WAS IBRAHIM NABULSI?
Nabulsi, who did not have an organizational affiliation, took part in various attacks on Jews.

He was one of the terrorists involved in a shooting at Joseph's Tomb at the end of June, in which two Israeli civilians and one IDF commander were injured. The attack occurred during a regularly scheduled visit to the tomb to mark the new month, in which thousands of Jewish worshipers are allowed access to the site after the IDF has secured passage to the tomb.

He had evaded arrest several times in the past, and in February of this year, he was believed to have been eliminated by IDF forces along with three other members of his cell, but it was later discovered that he was still alive.

Then, in July, several months later, Nabulsi again escaped arrest during an IDF raid in which two additional members of his cell were killed.

OPERATION BREAK THE WAVE:
In addition to the operation carried out in Nablus overnight, IDF troops, along with Shin Bet (Israel Security Agency) forces and other special forces, arrested an additional four wanted people throughout the West Bank.

In addition to the arrest, several illegal weapons, including grenades, were seized by security forces, as well as a stolen vehicle.
Posted by: Skidmark || 08/09/2022 07:54 || Comments || Link || E-Mail|| [336087 views] Top|| File under:
Islamic Jihad names 12 members of military wing killed in Gaza flare-up, shot off 1100+ rockets
[IsraelTimes]

Hamas, the braying voice of Islamic Resistance®,

claims 2 members killed in fighting, while terror group DFLP also says one of its fighters died during 3-day IDF operation

The Paleostinian Islamic Jihad


...created after many members of the Egyptian Moslem Brotherhood decided the organization was becoming too moderate. Operations were conducted out of Egypt until 1981 when the group was exiled after the assassination of President Anwar Sadat. They worked out of Gaza until they were exiled to Lebanon in 1987, where they clove tightly to Hezbollah. In 1989 they moved to Damascus, where they remain a subsidiary of Hezbollah...


terror group identified on Monday 12 members of its military wing who were killed in three days of intense fighting with Israel, including two of the terror group's top commanders in Gazoo
...Hellhole adjunct to Israel and Egypt's Sinai Peninsula, inhabited by Gazooks. The place was acquired in the wake of the 1967 War and then presented to Paleostinian control in 2006 by Ariel Sharon, who had entered his dotage. It is currently ruled with an iron fist by Hamaswith about the living conditions you'd expect. It periodically attacks the Hated Zionist Entity whenever Iran needs a ruckus created or the hard boyz get bored, getting thumped by the IDF in return. The ruling turbans then wave the bloody shirt and holler loudly about oppression and disproportionate response...
.The Israel Defense Forces has said it believes a far higher number of Islamic Jihad

bad boyz were potted

in the fighting, but stresses that its figures are estimates.

PIJ's al-Quds Brigades released a graphic with photos of the fighters, among them Tayseer Jabari and Khaled Mansour, the leaders of Islamic Jihad's northern and southern brigades in Gaza, respectively.

The former was killed in an Israeli strike Friday that kicked off the conflict, while the latter was targeted on Saturday night.

Hamas, the terror group that controls Gaza, said two members of its military wing were killed in the fighting between Israel and Islamic Jihad, while the
Democratic Front for the Liberation of Paleostine


... a breakaway faction of the Pöpular Frönt för the Liberation of Paleostine. The are regarded as the most intellectual of Paleostinian fedayeen groups, smoking cheap cigarettes and drawing heavily on Marxist-Leninist theory to explain their crappy lives. They can occasionally be seen strutting through the streets of Paleostine, dressed up like soldiers and lugging firearms, though they seldom manage to hit anything and then usually by accident. This may be because of their habit of wearing black masks that cut off most of their vision. That would also explain their habit of occasionally walking into walls, which is a well-known attribute of those immersed in true understanding of the dialectic...


said one of its fighters was killed.

The IDF made clear it was not interested in an escalation with Gaza's rulers and avoided targeting the terror group's operatives and assets.

The Israel Defense Forces embarked on Operation Breaking Dawn after several days of road closures and lockdowns in Israeli communities near the Strip due to what it said was the possibility of an imminent attack, with Islamic Jihad seeking to avenge the August 1 arrest of its West Bank leader, Bassem Saadi.

Israeli leaders and military officials said the operation was started because Islamic Jihad had refused to back down from its plans to attack Israeli targets close to the border.

The IDF announced on Monday it was removing all the safety precautions, including the reopening of roads near the Gaza border and restrictions on gatherings, after a ceasefire came into effect on Sunday at 11:30 p.m. and held.

According to the IDF, Paleostinian

snuffies

fired over 1,100 rockets toward Israel during the fighting, around 380 of which were intercepted by the Iron Dome missile defense system, with a success rate of 95-97 percent. The military estimated that around 200 projectiles failed to clear the border and landed inside the Strip.

In a briefing to

news hound

s, an IDF spokesperson said the military believes Israeli strikes killed 35 people in Gaza during the fighting, 11 of them civilians.

According to the military's estimates, an additional 16 people uninvolved in the hostilities were killed by Gazook rockets that fell short.

The Gaza Health Ministry, run by Hamas, said that at least 44 Paleostinians had been killed, including 15 children, and 360 people had been

maimed

since Friday. Israel is said to believe that most of the children killed in Gaza died as a result of rocket misfires by Islamic Jihad.

Several Israelis were lightly injured by shrapnel during the fighting, or while running for shelter when the rocket sirens sounded.

Gaza mother tells Israeli TV of her fears, says support for wars with Israel is fading

PIJ leader: If Israel doesn't free prisoners in a week, we'll resume fighting


Time for Israel to work up a new set of targets, as this answers the question of how long the hudna will last.

[IsraelTimes] The head of the Palestinian Islamic Jihad terror group threatens to resume its attacks if two of its members currently being held by Israel are not released, a day after a ceasefire went into effect, following three days of fighting.

In an interview aired on the Islamic Jihad's Palestine Today television network, Ziad Nakhaleh said the organization had made the ceasefire contingent upon Israel releasing two members of the group: Bassam al-Saadi, the head of the organization's activities in the West Bank, and Khalil Awawdeh, who is currently on a hunger strike in protest of his administrative detention by Israel.

"From the very beginning, we insisted that the two leaders be freed — the brother on hunger strike, and Bassam Al-Saadi. The enemy tried to proceed slowly in agreeing to this demand, but in the end it has conceded to these demands, with explicit Egyptian guarantees — that our mujahid brother Khalil Awawdeh will set out for the hospital tomorrow, and then he will go home. As for Bassam Al-Saadi, we received an explicit promise, in writing, that Egypt pledges to follow up on his release in the shortest possible time frame," Nakhaleh says.

Israeli officials have denied this arrangement, saying they did not intend to release either man early.

In his speech, Nakhaleh says his organization told the Egyptians that Israel has one week to release the prisoners or it will call off the ceasefire.

"I want to make it clear that if Israel, the enemy, does not abide by these demands that it agreed to, then we would treat this as if there was no [ceasefire] at all, the [ceasefire] agreement was void, and we will resume the fighting, inshallah. If the enemy does not carry out its obligations according to the agreement, we will not hesitate for a moment to resume the fighting, and then Allah can do with us as He wills," he says.

Elkin: We won't free thousands of prisoners in any exchange

[IsraelTimes] Housing Minister Zeev Elkin says the government is not prepared to free thousands of Palestinian prisoners to get back Israeli captives held in Gaza.

"There won't be a release of thousands of prisoners in return for the captives and the missing," Elkin tells the Kan public broadcaster, amid reports that there was a chance to forge a deal in the wake of the ceasefire agreement.

The Hamas terror group holds two living Israelis — Avera Mengistu and Hisham al-Sayed — as well as the bodies of two Israeli soldiers: Oron Shaul and Hadar Goldin.

Israel and Hamas have held indirect talks in an attempt to reach a prisoner exchange deal. A similar deal in 2011 to release Israeli soldier Gilad Shalit from Hamas's clutches saw 1,027 Palestinian security prisoners released, many of them convicted terrorists.

However, Elkin says that "there are constant efforts to move the negotiations forward.

Posted by: trailing wife || 08/09/2022 02:24 || Comments || Link || E-Mail|| [336107 views] Top|| File under: Palestinian Islamic Jihad
Who's in the News
43
[untagged]
4
Migrants/Illegal Immigrants
3
Govt of Iran
3
Taliban/IEA
3
Commies
2
Tin Hat Dictators, Presidents for Life, & Kleptocrats
2
al-Shabaab (AQ)
1
Pak Taliban (TTP)
1
Palestinian Authority
1
Palestinian Islamic Jihad
1
Tin Hat Dictators, Presidents for Life,
1
[untagged]
1
Devout Moslems
1
Govt of Iran Proxies
1
Govt of Pakistan
1
Hezbollah
1
Mob Rule
1
Narcos
Bookmark
E-Mail Me
The Classics
The O Club
Rantburg Store
The Bloids
The Never-ending Story
Thugburg
Gulf War I
The Way We Were
Bio
Merry-Go-Blog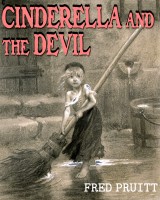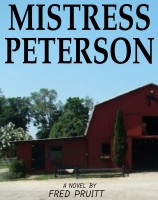 On Sale now!


A multi-volume chronology and reference guide set detailing three years of the Mexican Drug War between 2010 and 2012.

Rantburg.com and borderlandbeat.com correspondent and author Chris Covert presents his first non-fiction work detailing the drug and gang related violence in Mexico.

Chris gives us Mexican press dispatches of drug and gang war violence over three years, presented in a multi volume set intended to chronicle the death, violence and mayhem which has dominated Mexico for six years.
Click here for more information


Meet the Mods
In no particular order...


Steve White
Seafarious
tu3031
badanov
sherry
ryuge
GolfBravoUSMC
Bright Pebbles
trailing wife
Gloria
Fred
Besoeker
Glenmore
Frank G
3dc
Skidmark



Better than the average link...



Rantburg was assembled from recycled algorithms in the United States of America. No trees were destroyed in the production of this weblog. We did hurt some, though. Sorry.
34.204.181.91

Help keep the Burg running! Paypal: